Yesterday on my Facebook page, (if you don't follow me there- I'd love it if you did!!) I asked all of YOU to send me a text with a picture of something I have inspired you to make… and I got an OVERWHELMING amount of beautiful projects sent to me!!! I really do think I have some of the most creative followers, and I am so blessed that you would come to my blog to get inspired… it seriously means so much to me.
I WISH I could include every single project into this one blog post, but y'all know that's impossible… so I randomly chose some of the projects to share today!!!
I thought this would be a super fun way to show off my followers and how creative they are… so let's get started!!!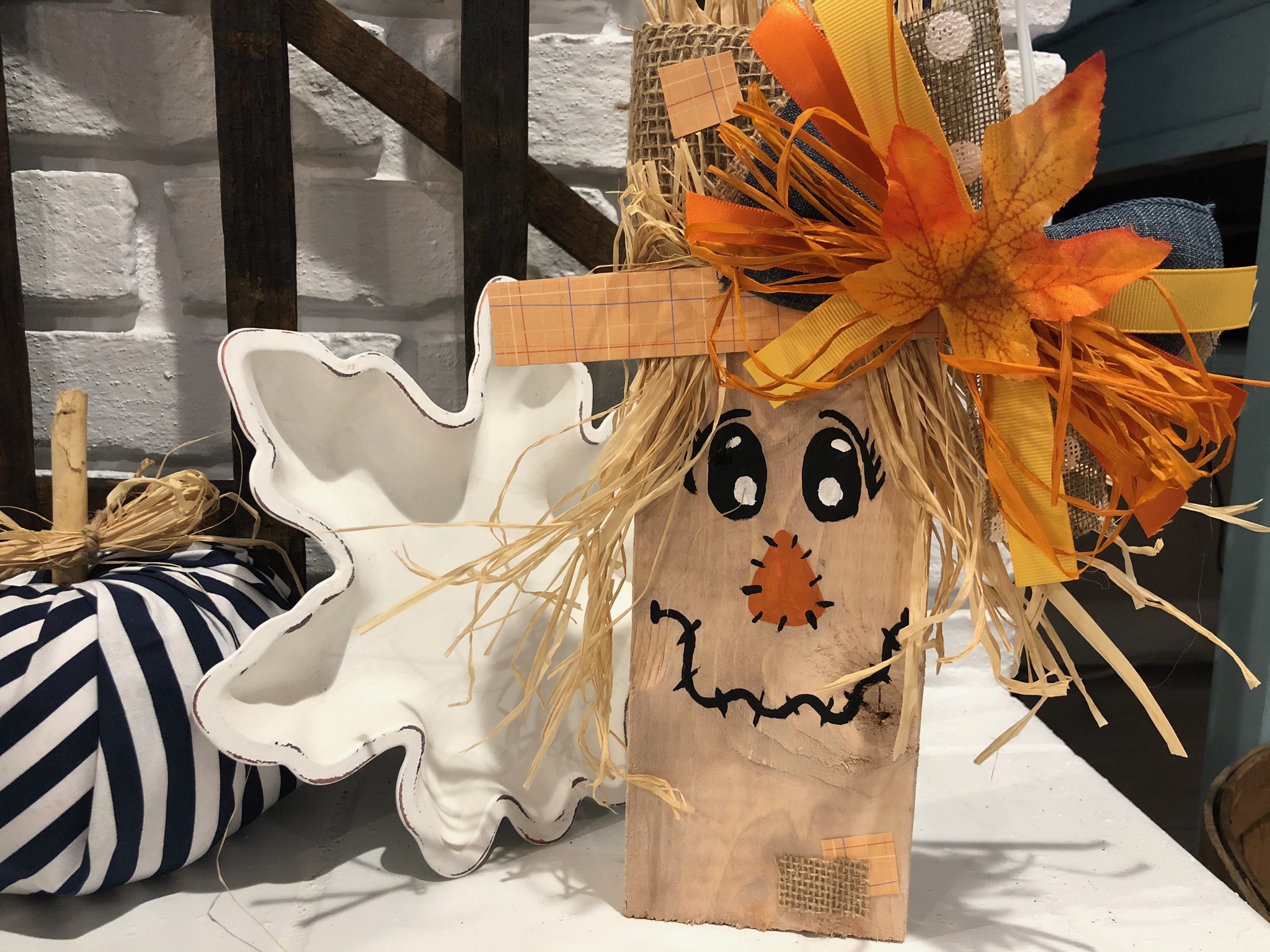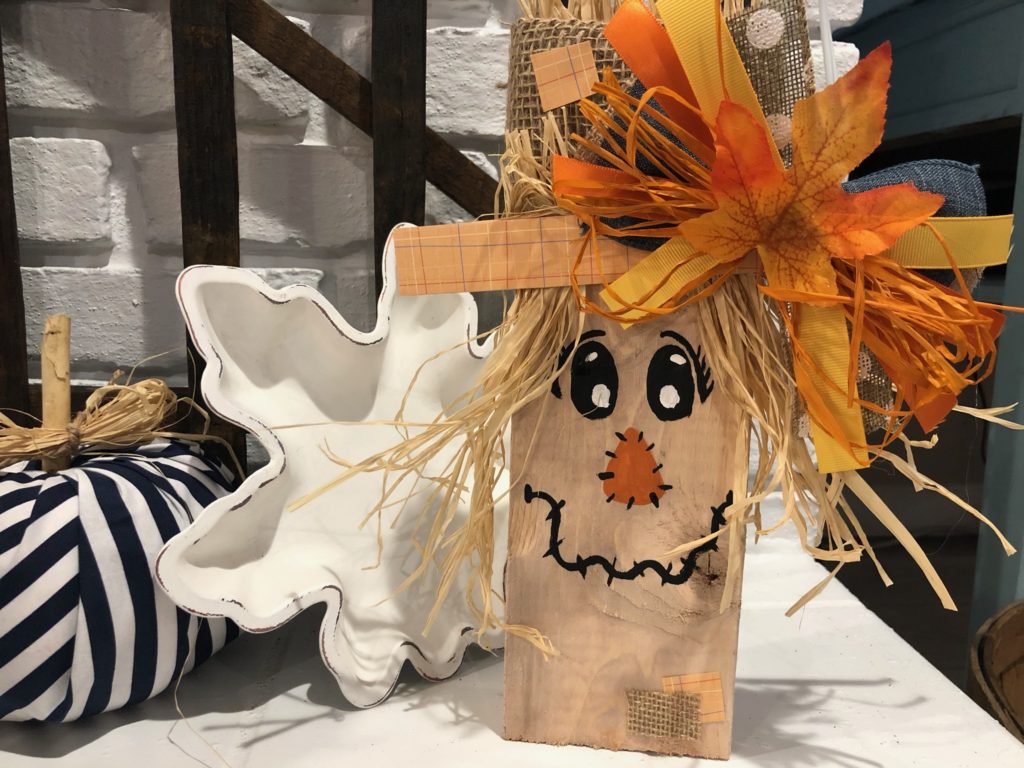 First, we have THREE in one by Andrea Nicole!! She literally took what I did and made them her very own… and she did a fabulous job!!!
**P.S. – if you are interested in making any of these for yourself and want to see the original tutorials, I will link them below each photo!**
DIY Scarecrow, DIY Leaf Tray, DIY Fabric Pumpkin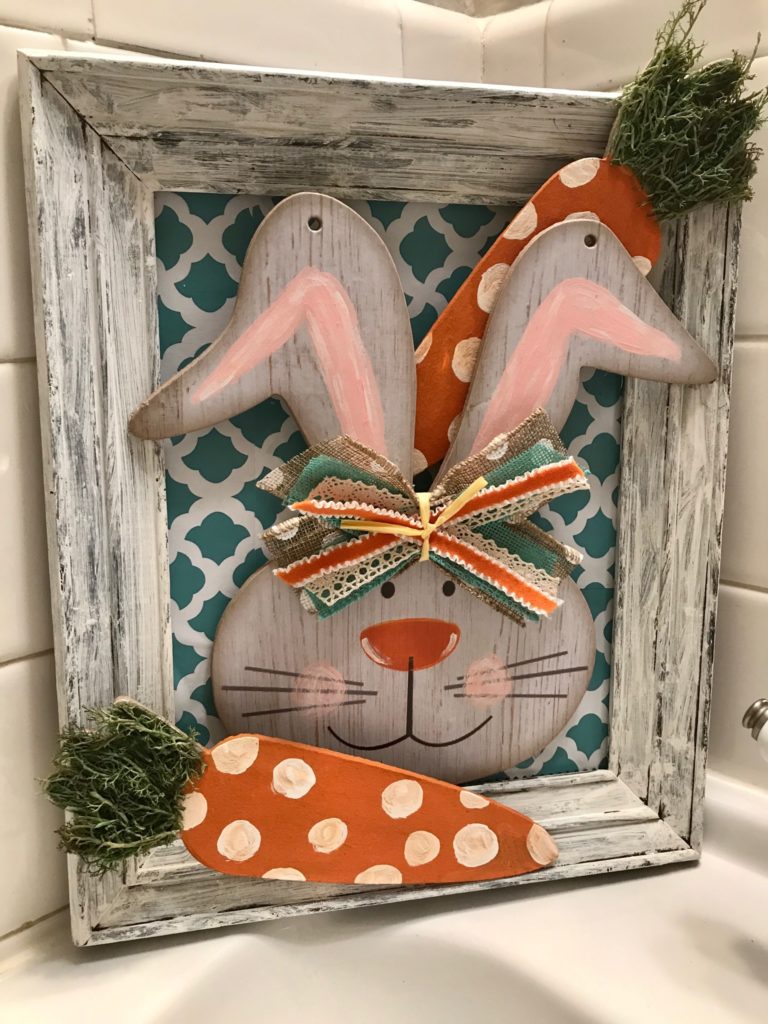 Next, Ashley Peppers took inspiration from my Dollar Tree Easter bunny sign and made hers look AMAZINGGGG! She even added the cutest Re-Fabbed bow!
DIY Dollar Tree Easter bunny sign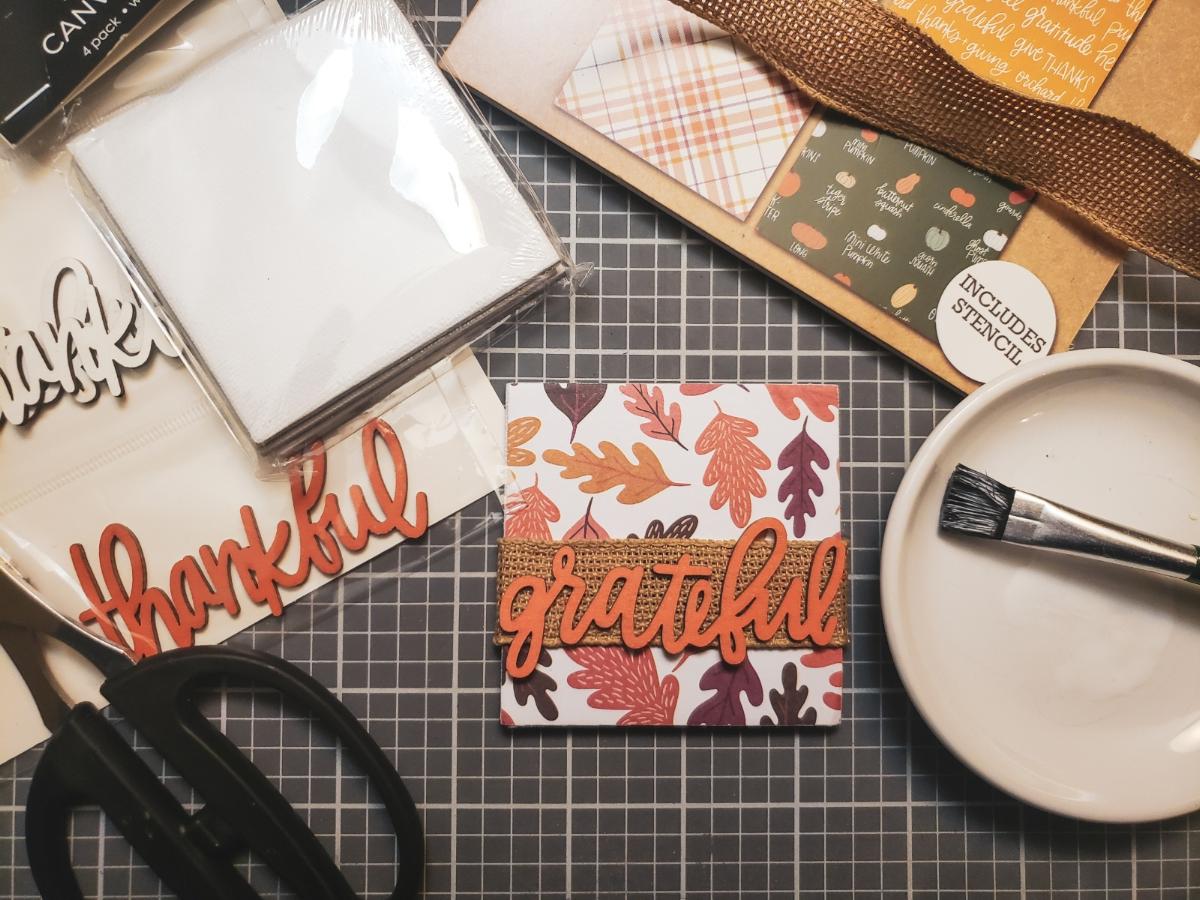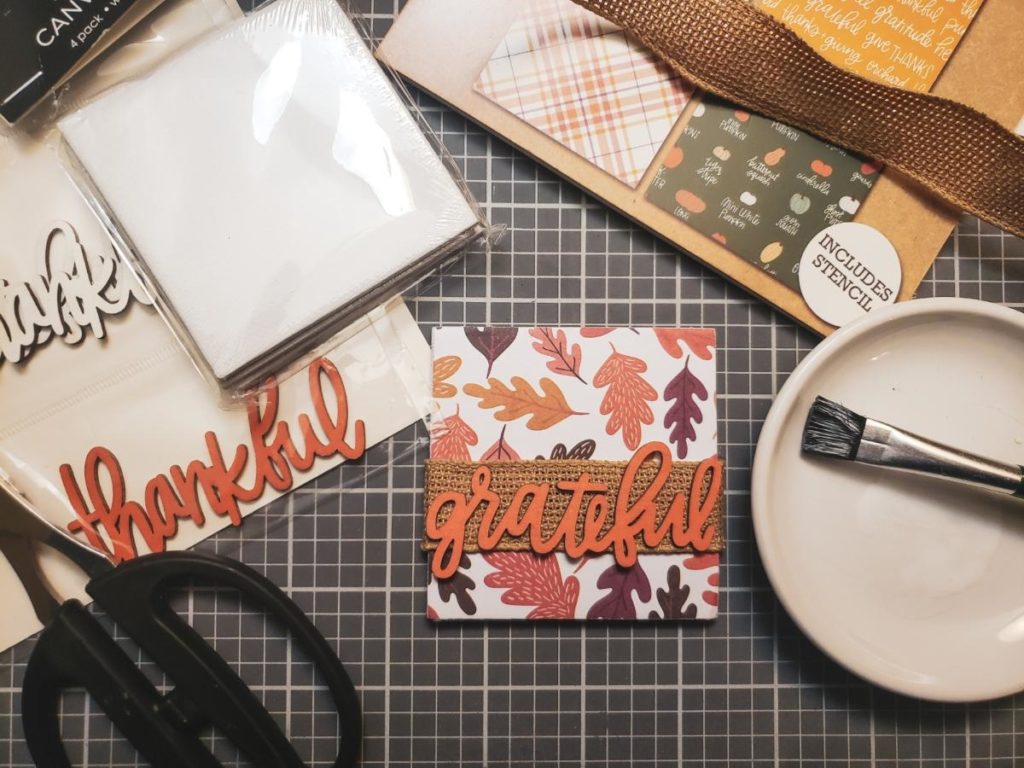 Charlotte Norris was quick with this one, because I JUST did my version two days ago!!! I just love how she added the ribbon behind the wooden word… looks awesome girl!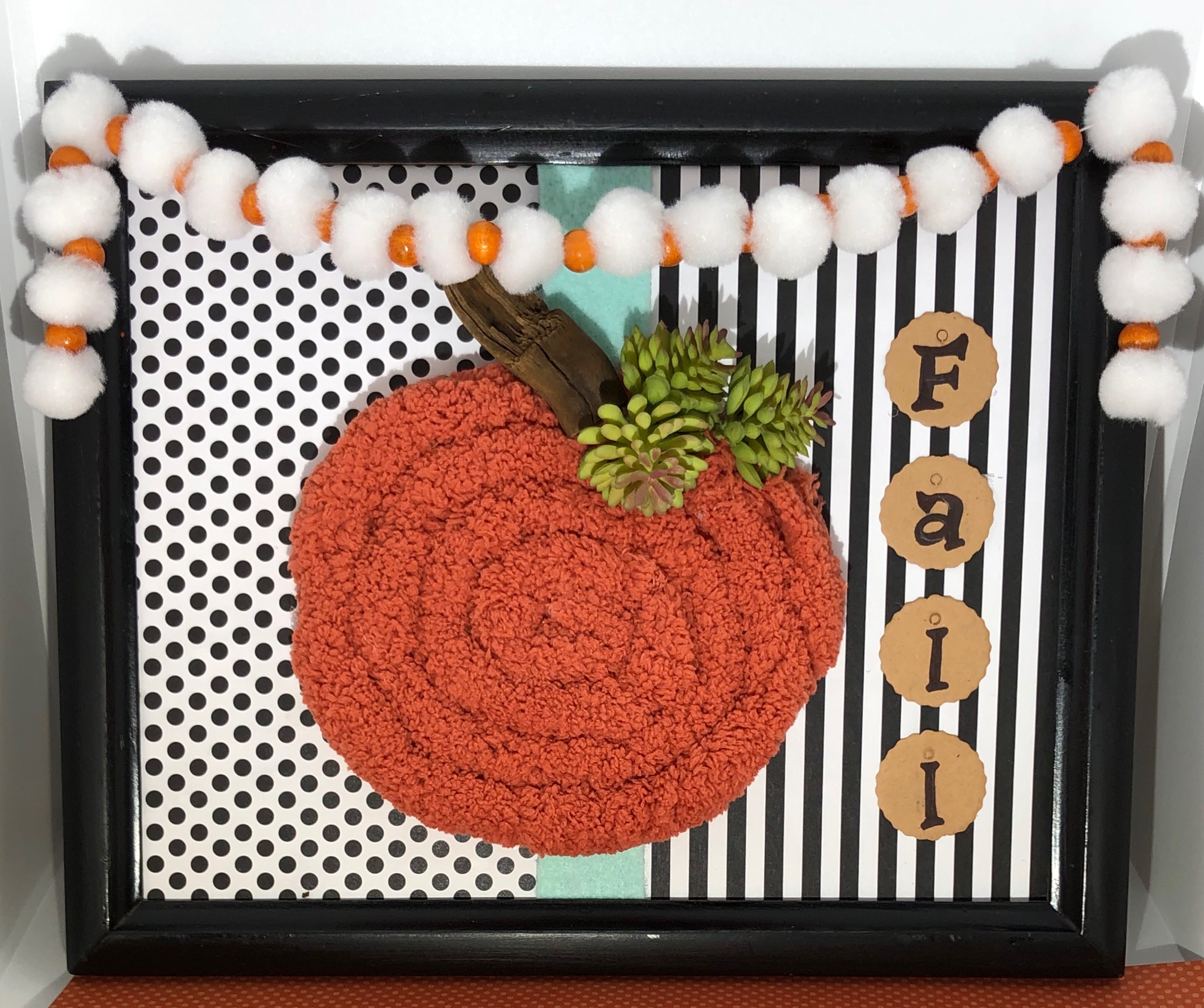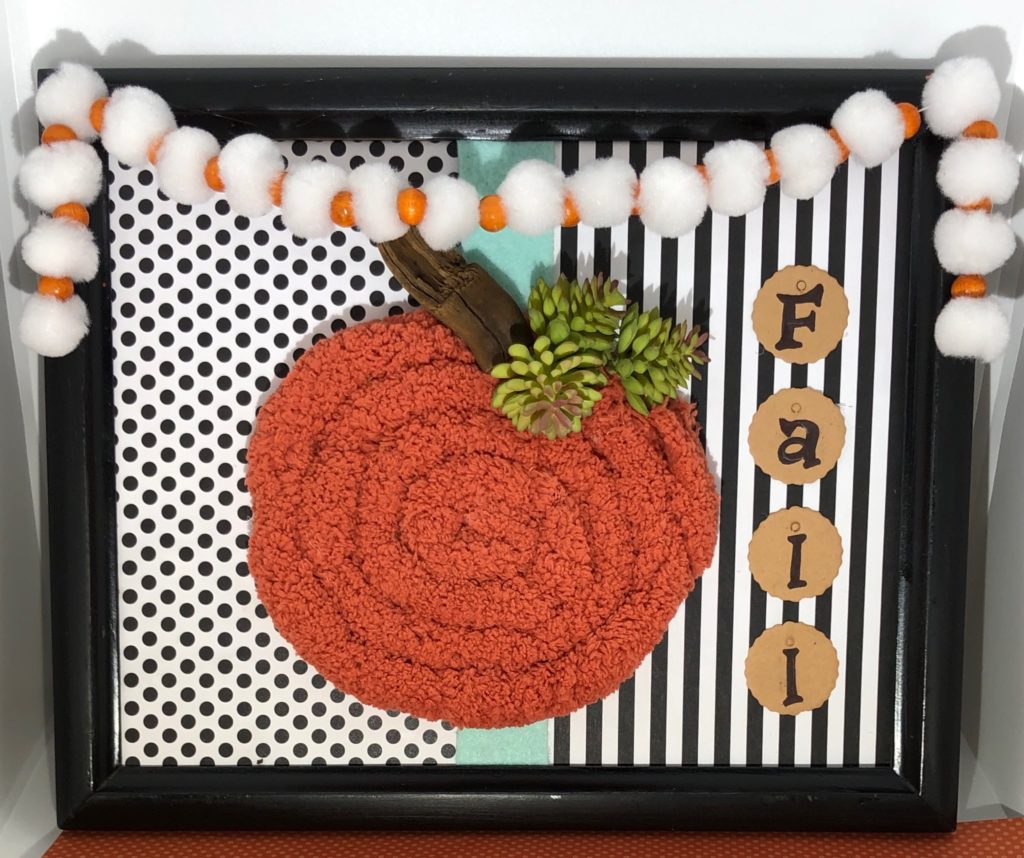 Cynthia Keeling knows how much I love my black and white stripes and polka dots… and that's what inspired her to make this super fun pumpkin sign!! Love it girl!!!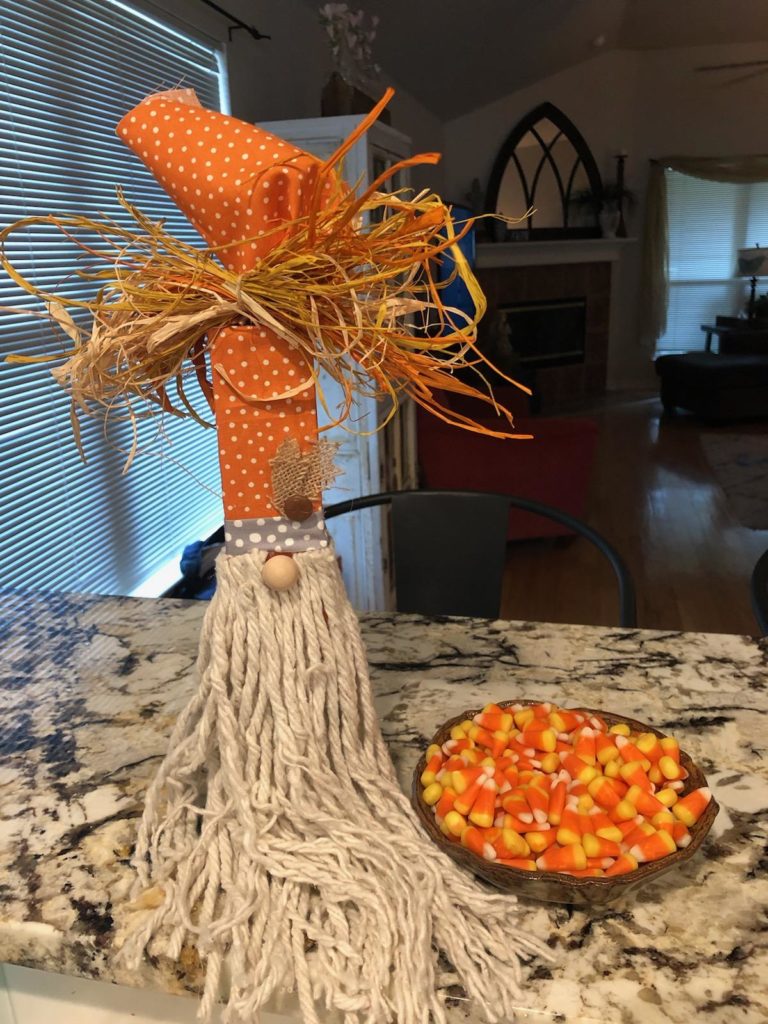 Debbie Crump made this skinny gnome inspired by the one I made on a live video!! I love that she added the little button and burlap leaves to the hat… SUPER cute! And now I'm in the mood for candy corn! 😂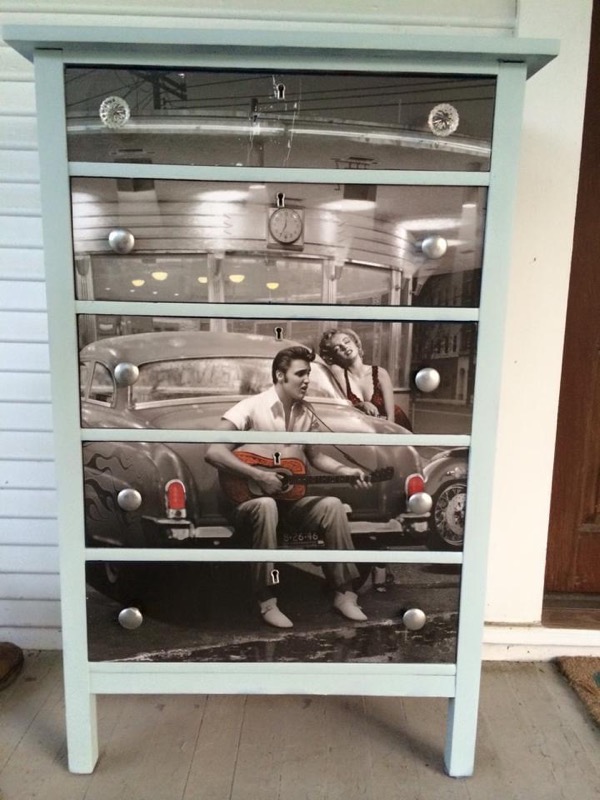 Okay y'all… how AMAZING did Lisa Carpenter do on this furniture makeover? She took a poster from Hobby Lobby, and cut it to fit each drawer. I thought that was such a fun and cute idea! And of course… the aqua color paint speaks to me!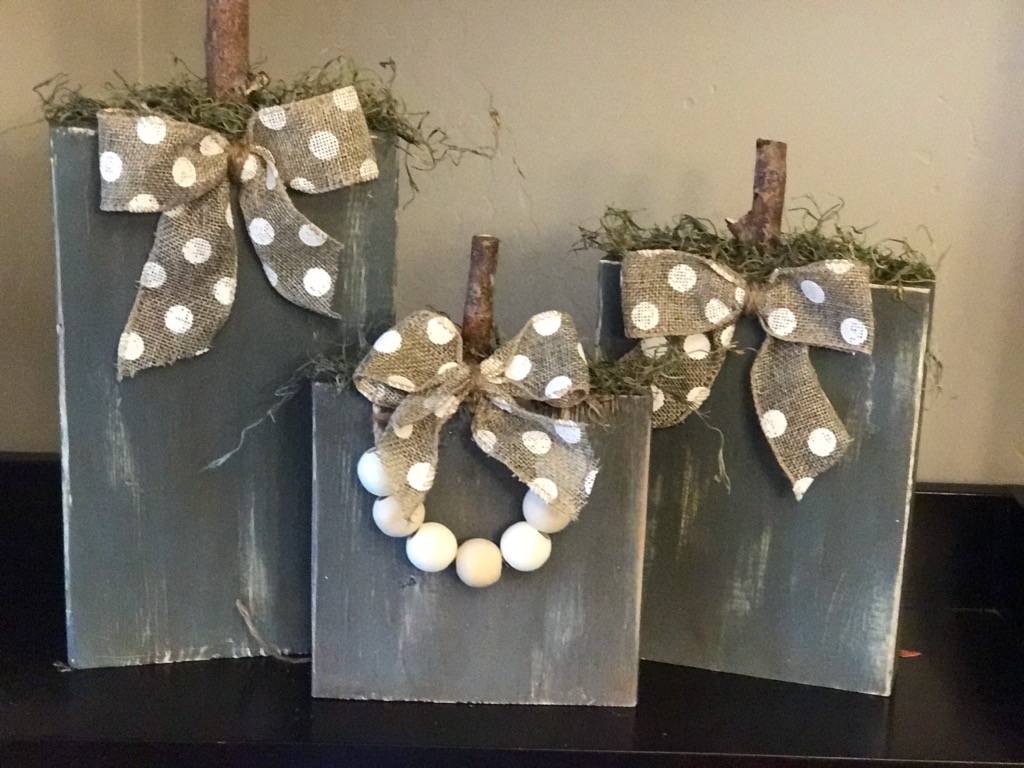 Y'all know I love a good wood block project… and it looks like Emily Mcknight does too! She made my wood block pumpkins, but made them fit HER decor… which is exactly what inspiration is all about!!! She even added a little wood bead "wreath" which I thought was really fun!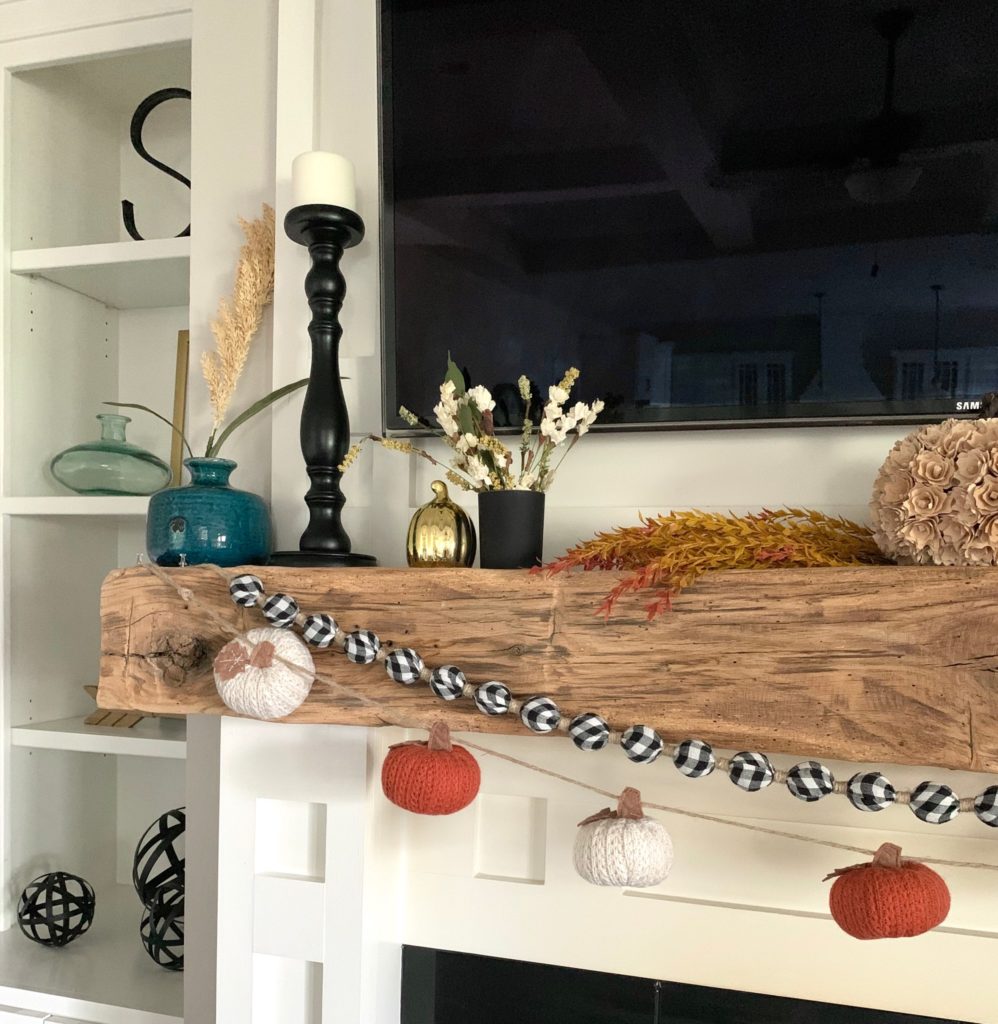 Heather Schrecker, your mantel is GORGEOUS!! She took inspiration from my fall mantel, and added in similar elements to her own… and look at how awesome it turned out!!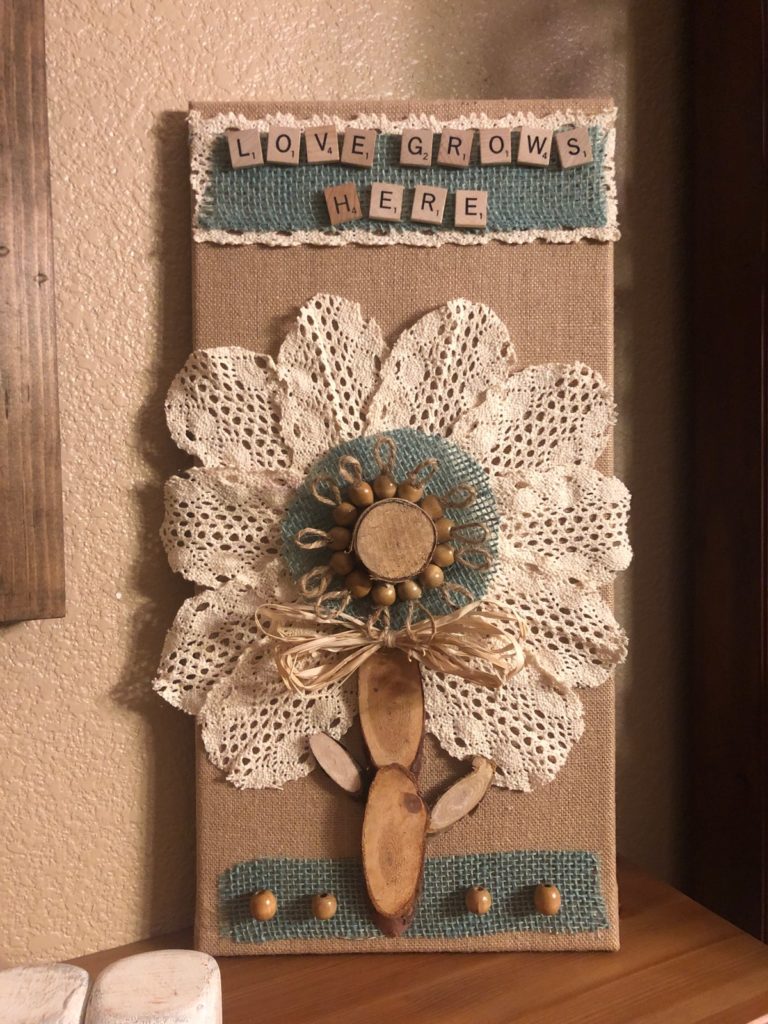 Jenn Bauser took inspiration from my burlap canvas flower and RAN with it!!! She definitely added in her own twist, and that's what I love about it!!!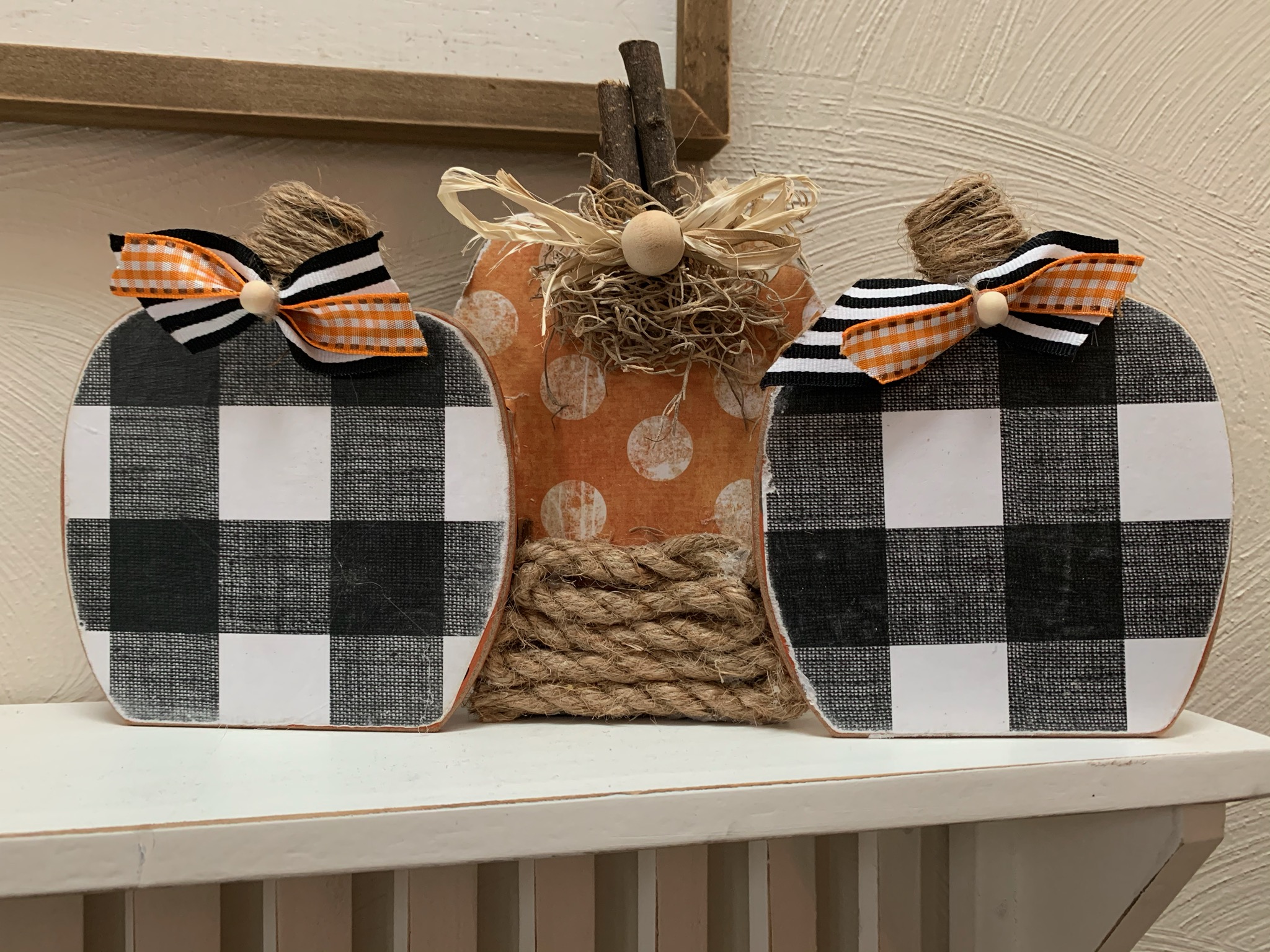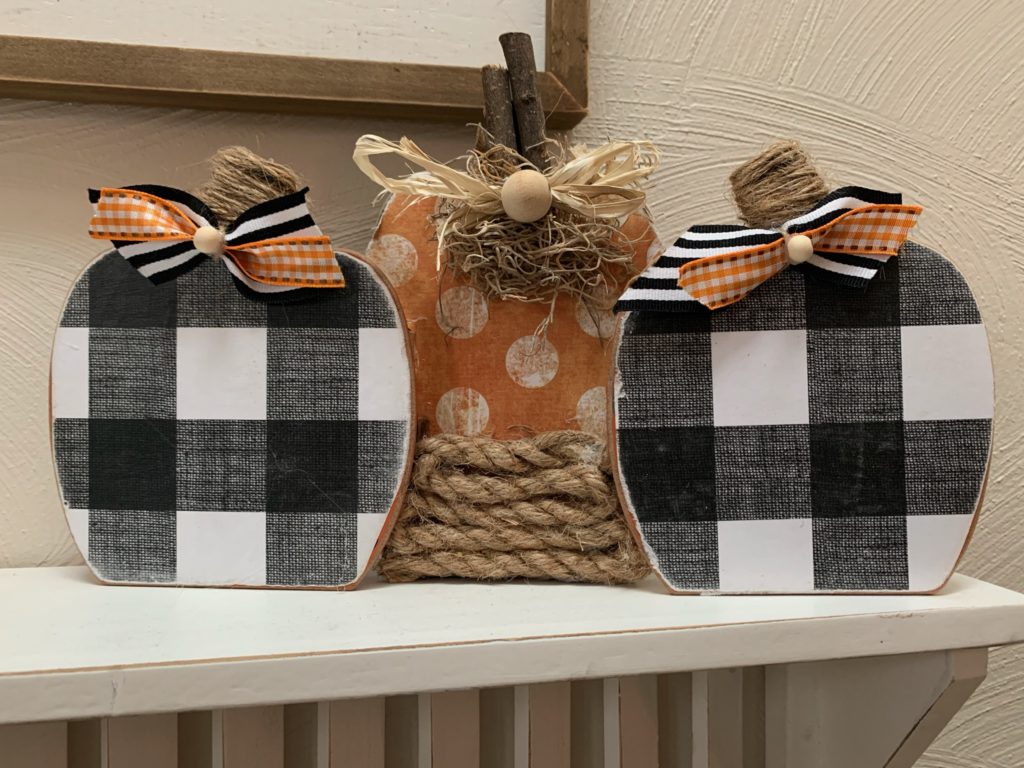 Remember when I took the $3 Trick or Treat sign from Dollar General and made it "farmhouse"?? Jennifer Parknavy did the same thing, but added in some black buffalo check… which is SUPER cute!! Awesome job girl!
Dollar General Trick or Treat Sign Makeover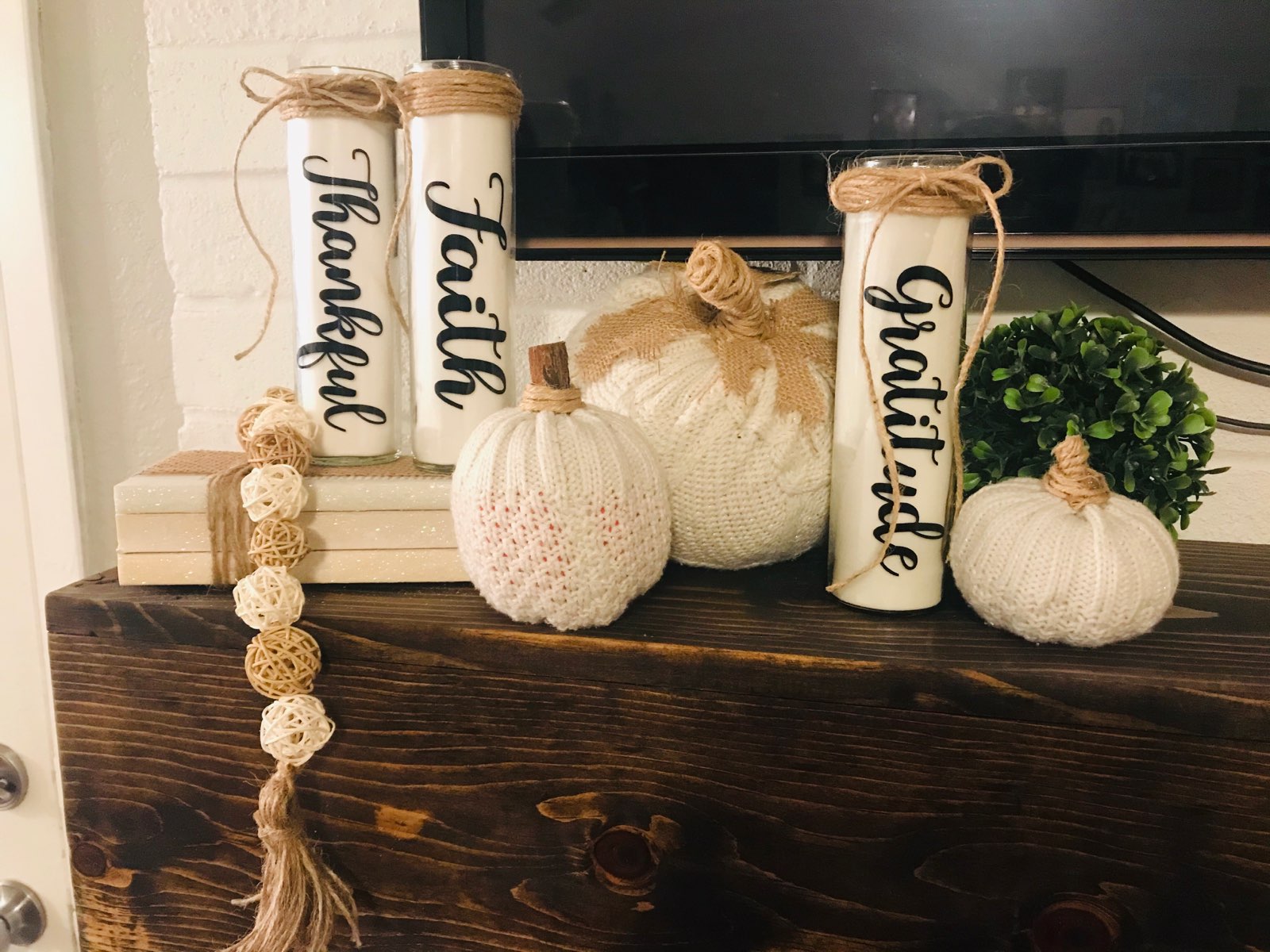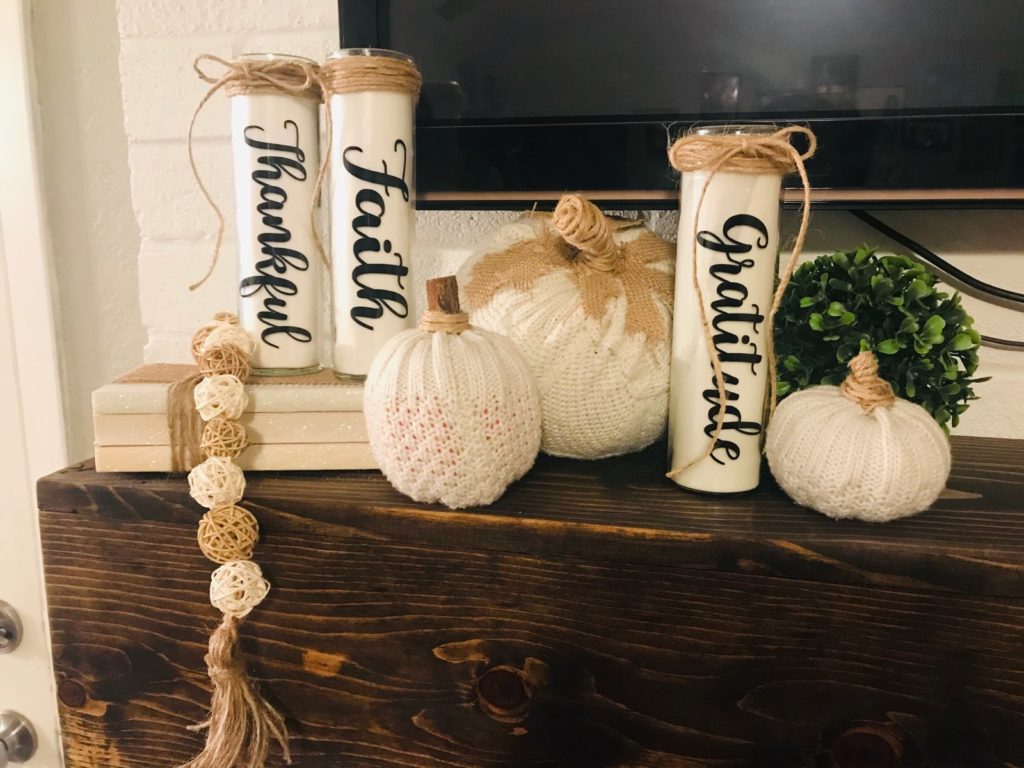 Take a look at Mary Lou Alcantar's version of my fabric covered pumpkins!!! Don't you just love how she added the jute around the stems?! Again, I love seeing how people turn their inspiration into something that matches their own homes!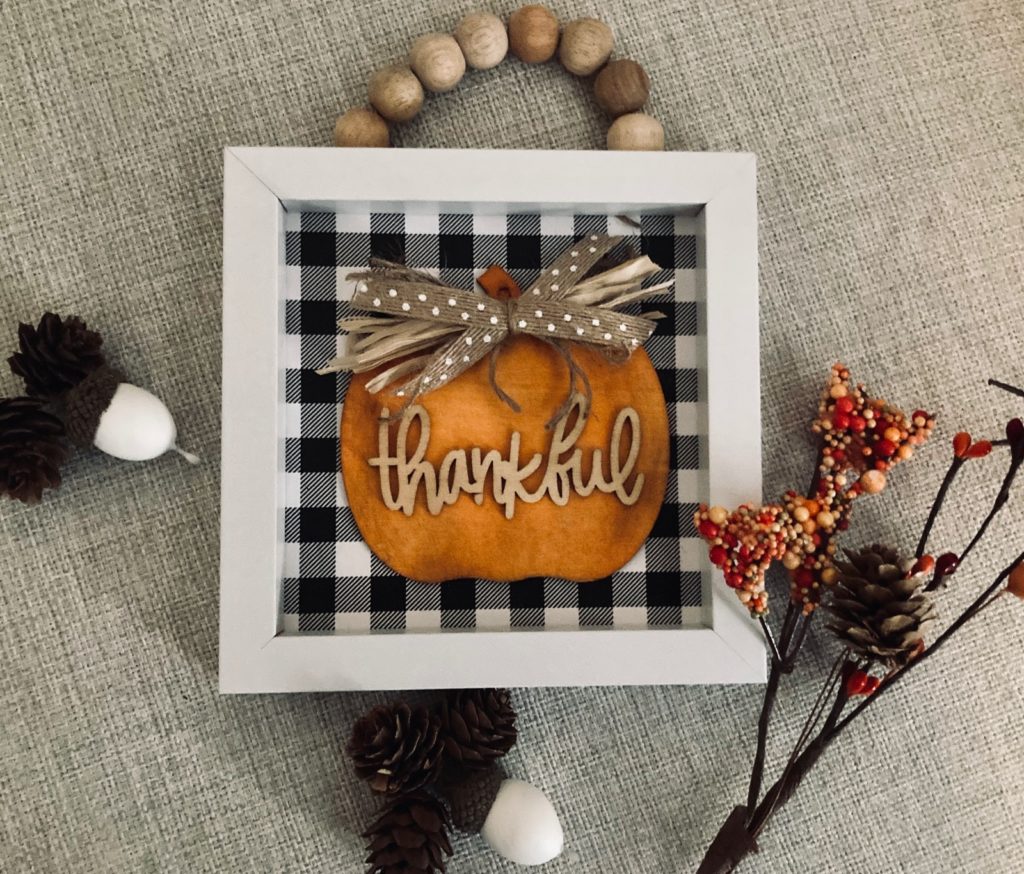 Who else bought the beaded frames from Dollar Tree and gave them a makeover?? This is what Lynda Phillips did with hers, and I think its gorgeous! She even added in a Re-Fabbed bow, which I always appreciate!
Dollar Tree Beaded Frame Makeover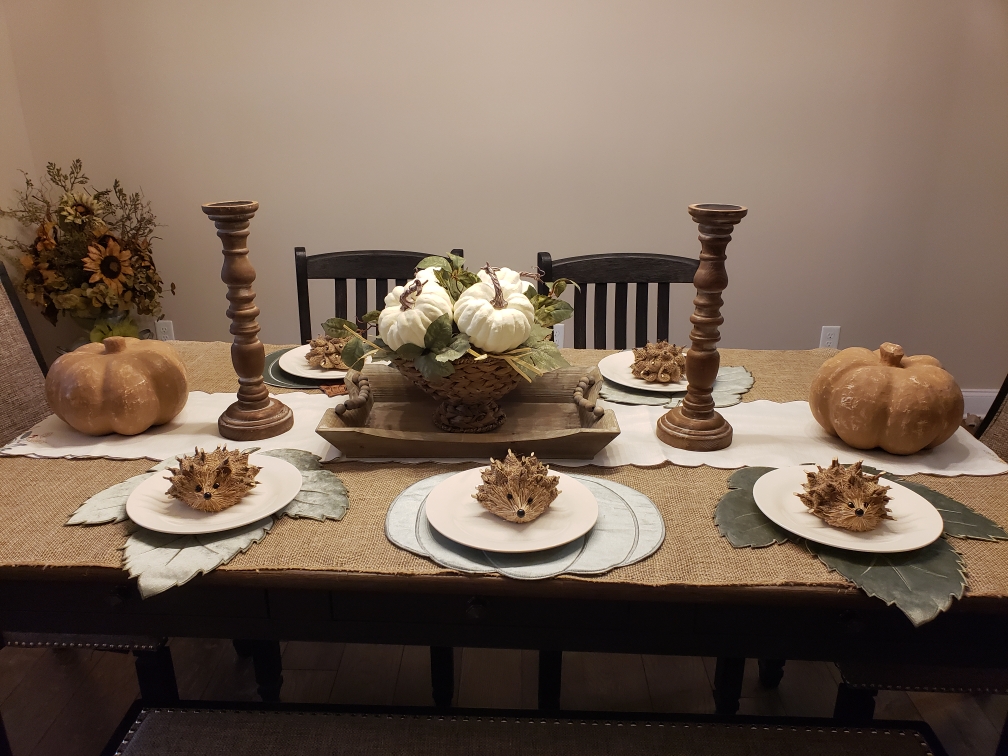 Have you seen my Fall Tablescape?? If not, it pretty much looks just like this!! Melody Giacometti was able to get her hands on almost all the same things I used on my table, and substituted things that she didn't have- which still looks FABULOUS!!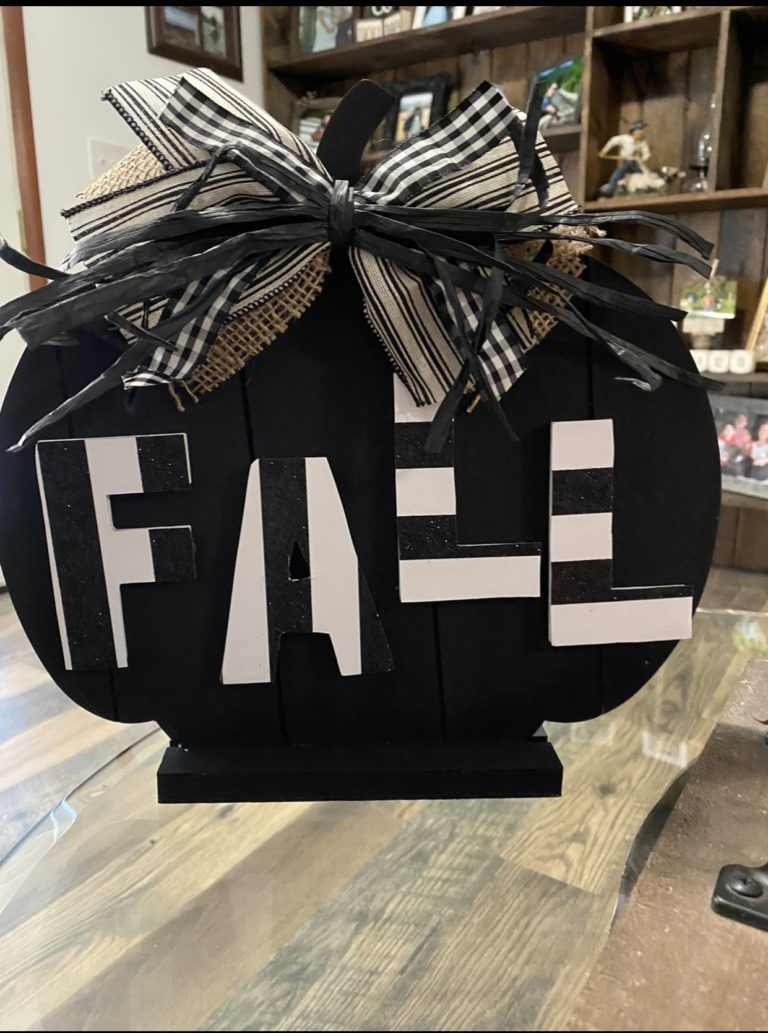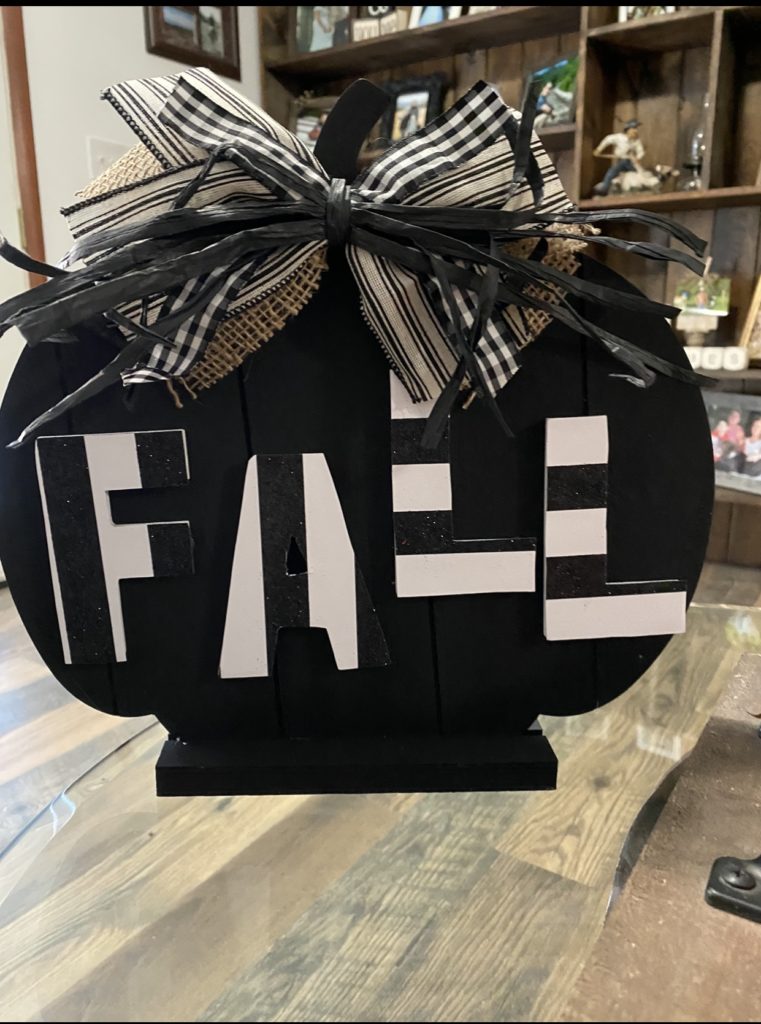 This is an oldie but a goodie!!! Michelle Rimes found the same pumpkin cut out that I had, AND the same scrapbook paper!!! And can we just talk about that gorgeous black raffia in her bow?? It looks AWESOME!!
Y'all know I love some whimsy paintings… and Layne Dasher made these Dollar Tree pumpkin cutouts look AMAZINGGGG! I would honestly buy these from a store, no kidding!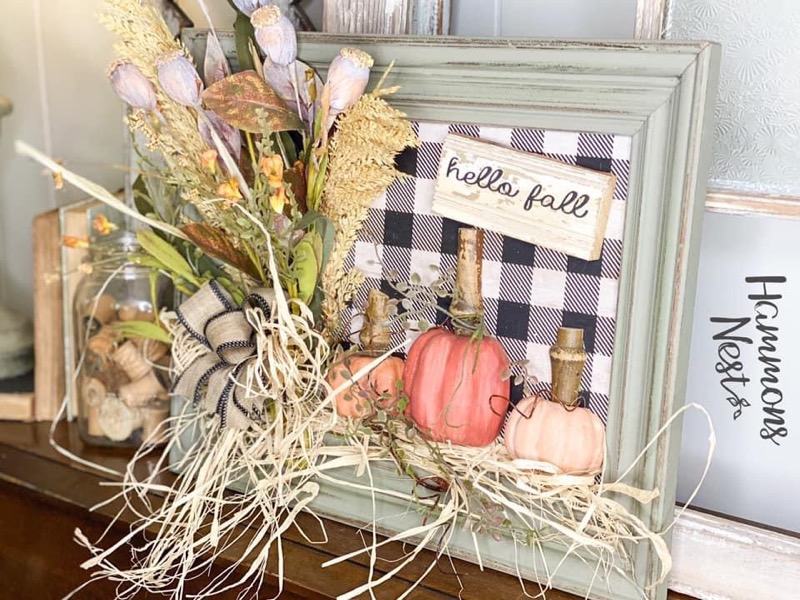 There are so many projects that I have made using a good picture frame with some scrapbook paper… and I love how these projects were able to give Summer Hammons the inspiration for this project!!! It is just so dang cute!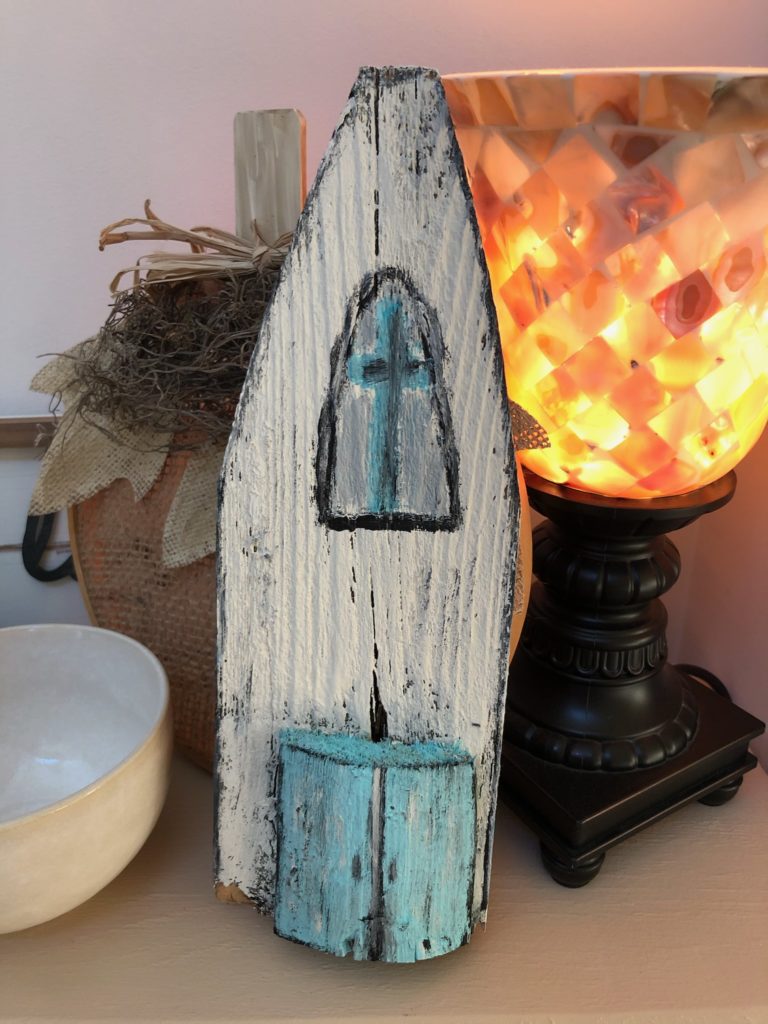 This is another oldie but a goodie… I remember making this project like it was yesterday! Terri Gulliver made her own version of my wood block church, and I love the whimsy-ness of it!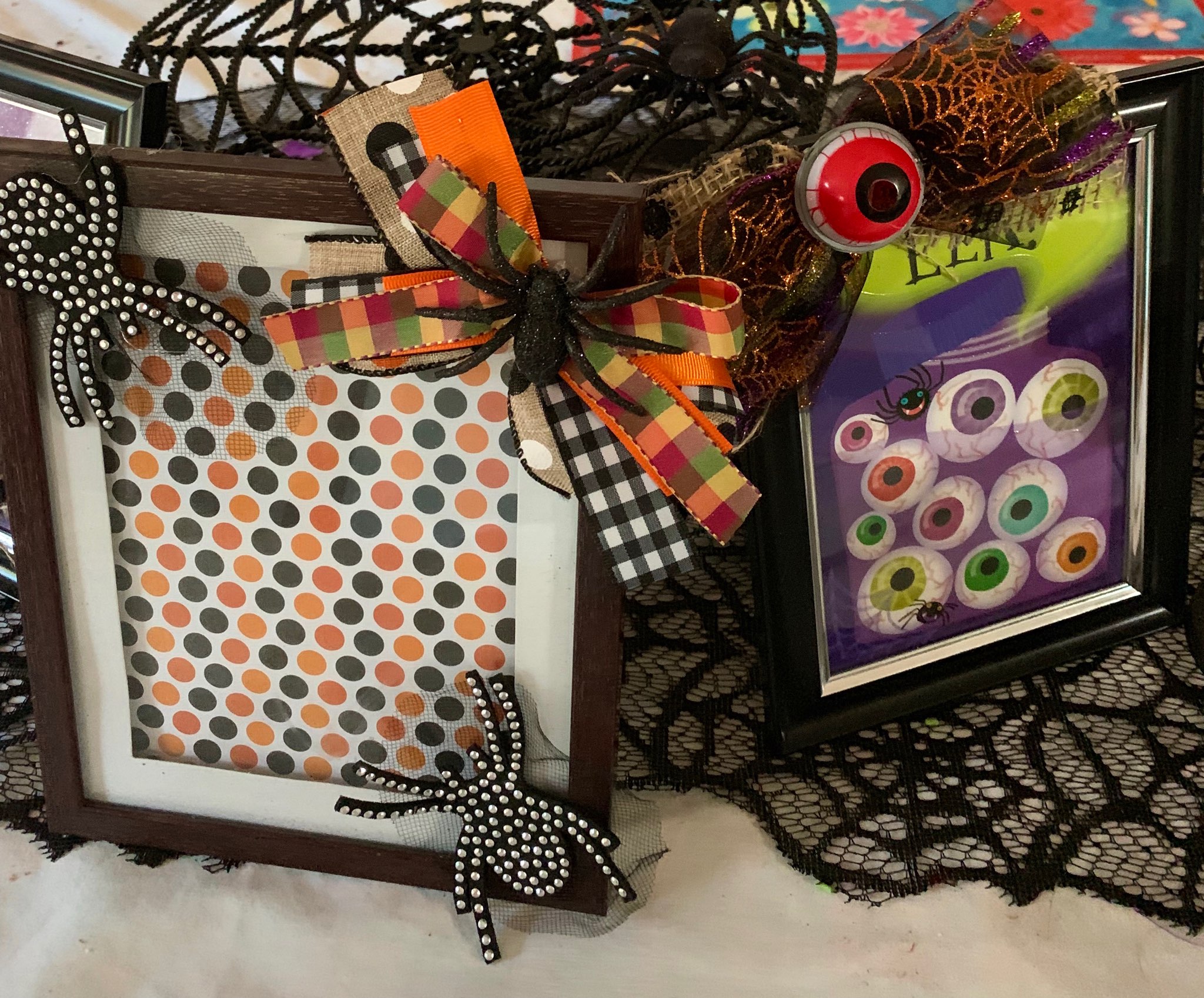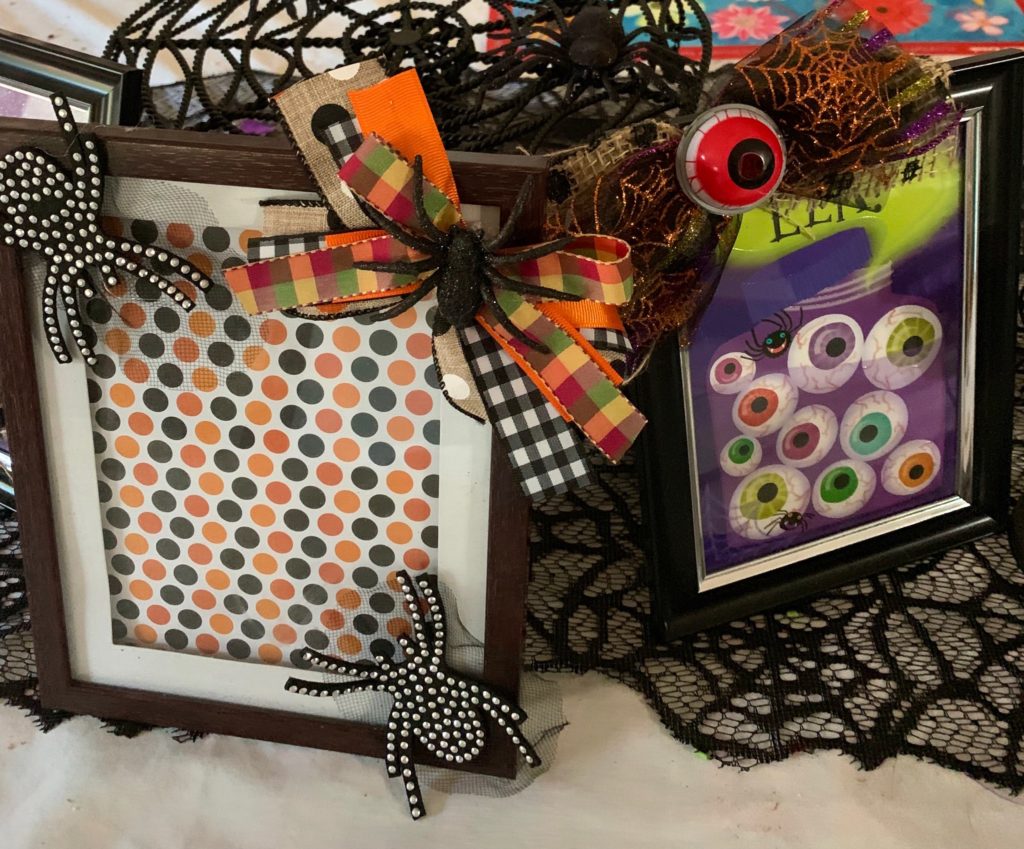 Again, there is just soooo much you can do with frames and scrapbook paper!!! Patricia Sprinkle made her very own Halloween themed frames, and I think they're perfect!!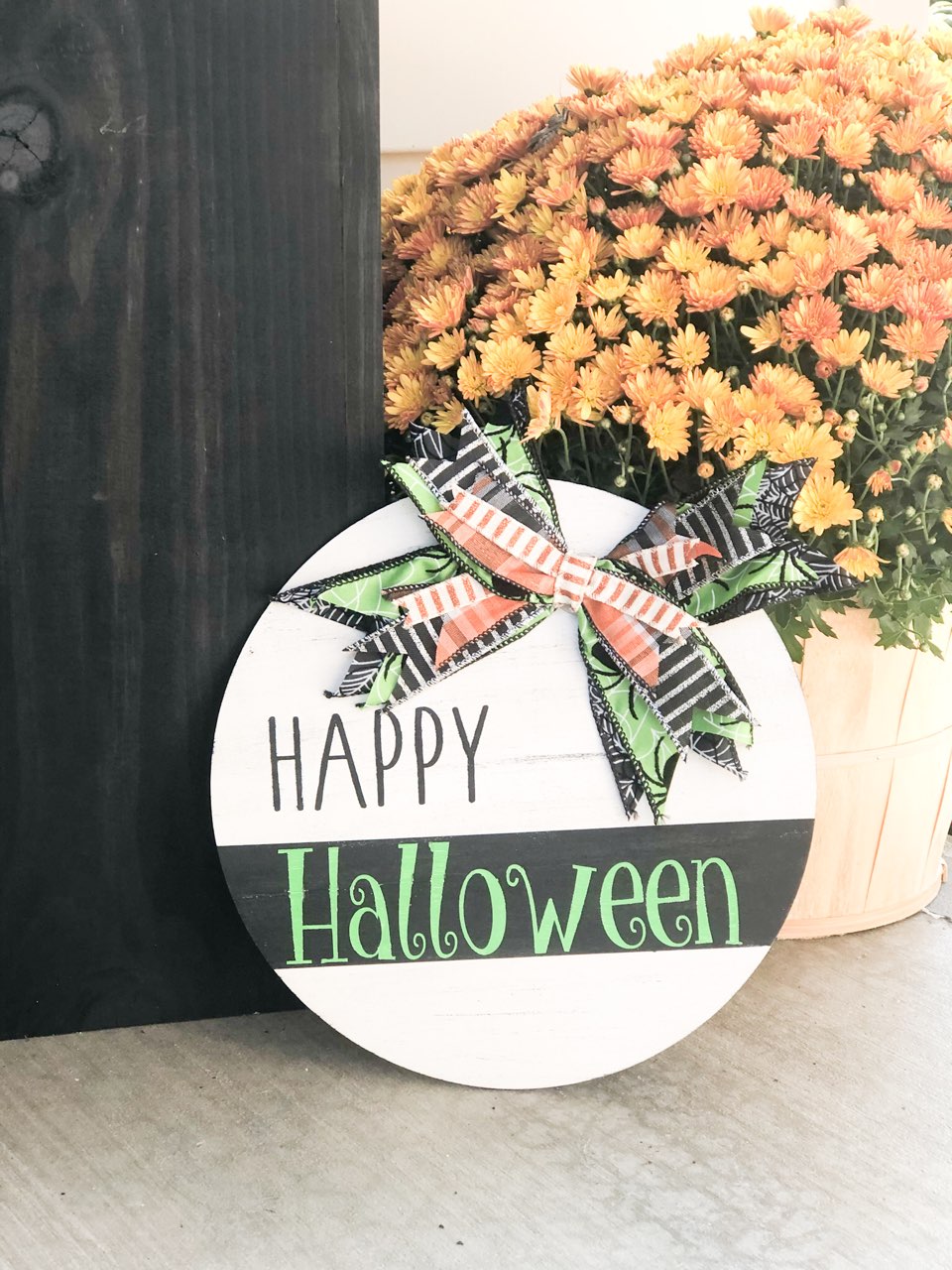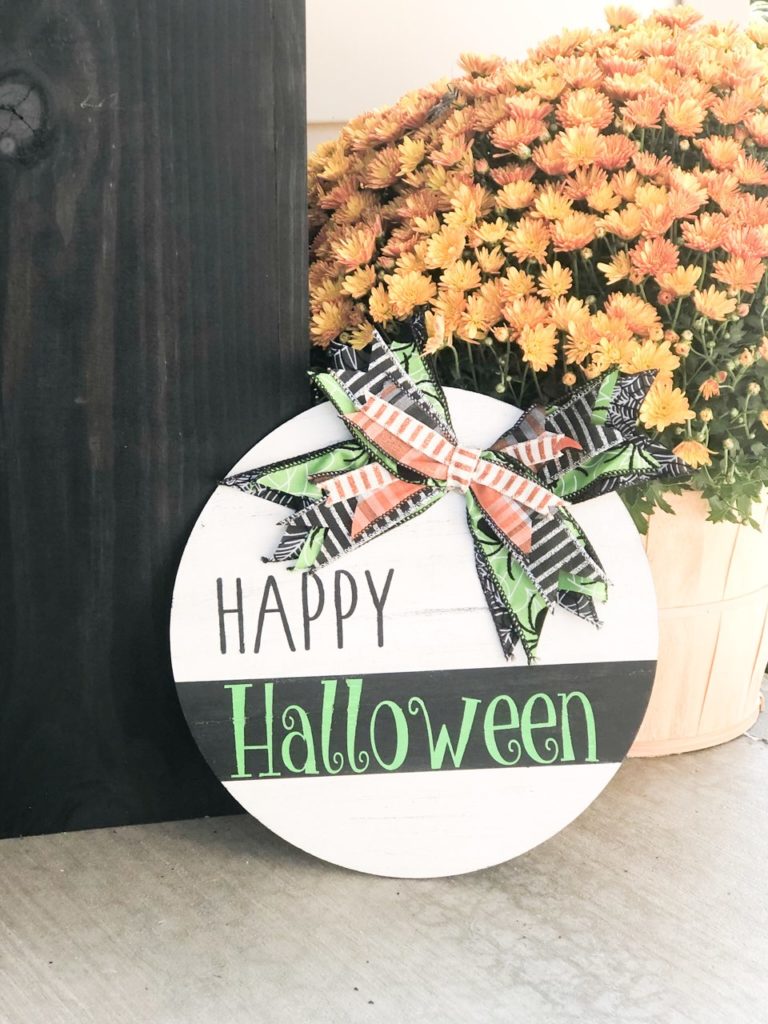 Last but not least, Rachel Mercer added my Re-Fabbed bow to her Halloween sign! I LOVE seeing the different variations of the Re-Fabbed bow, especially when they are holiday themed- like this one!
I have thoroughly enjoyed viewing every single person's projects that they texted to me!!! Like I said before, I wish I could include every project in this post… but that would mean this post would be incredibly long… LOL!
If you ever want to show me a project that YOU have made that was inspired by me, PLEASE send me a photo through text… I'd love nothing more to see it!!! My number is 270-200-5848 ❤️
Make sure you PIN THIS POST for later incase you saw a project you wanted to recreate!!!