It's me again…with yet another Dollar Tree makeover!
If you are tired of them, I hate to tell you- but I am nowhere near being done 😀
So, let's get to the meat and potatoes here!
Have you seen these shiny leaf trays at your local Dollar Tree?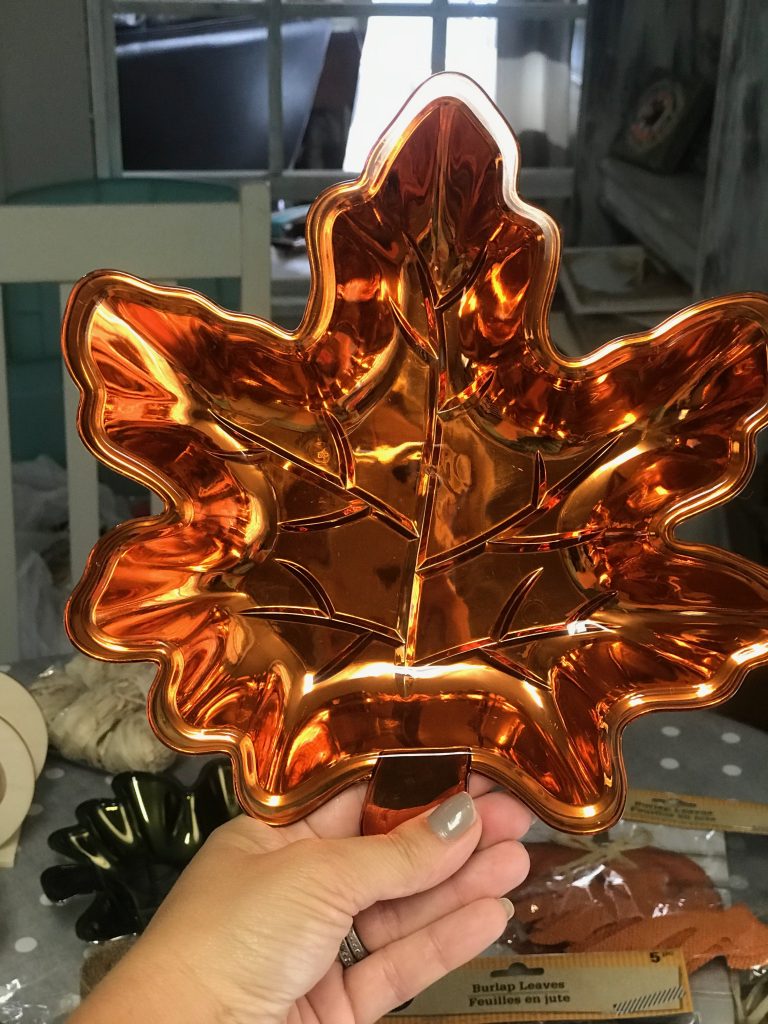 You may see them and look completely over them, like I did in the past. You see, I was not the least bit interested before. Why? They were too shiny and did not match a single bit of my decor. That's why.
BUT, the last time I saw them, I looked at them differently.
I saw the P word…POTENTIAL!
Here is what I decided to do!
I took my leaf and painted it…I used a chalky based finish because it adhered better. It took about 3 coats.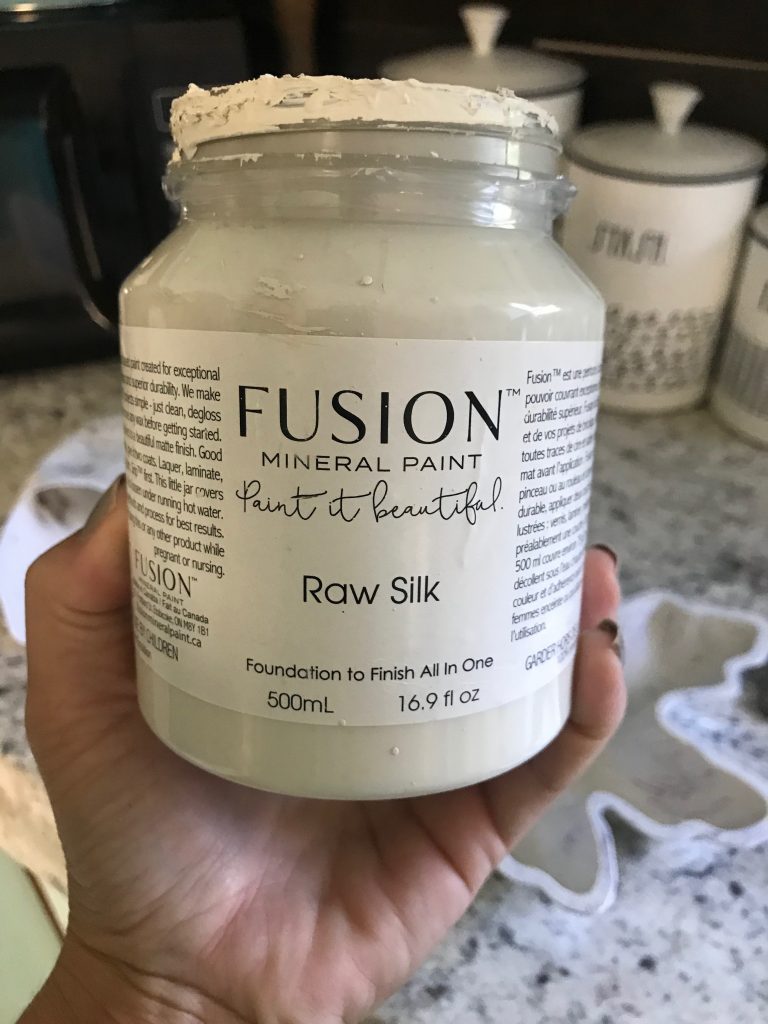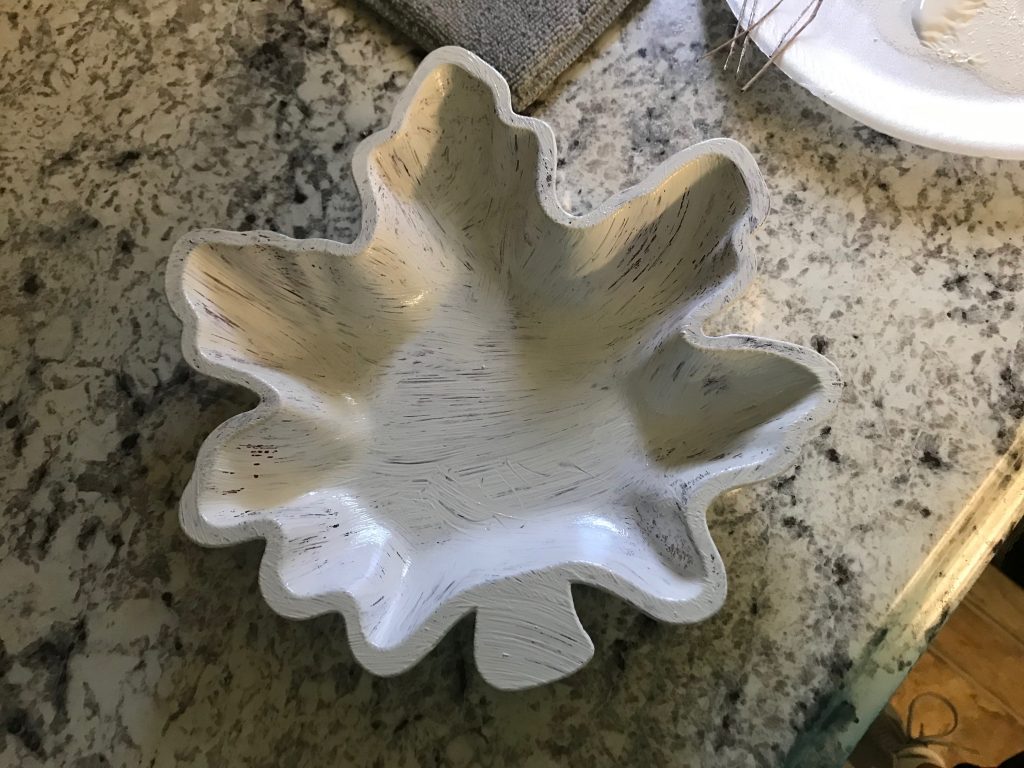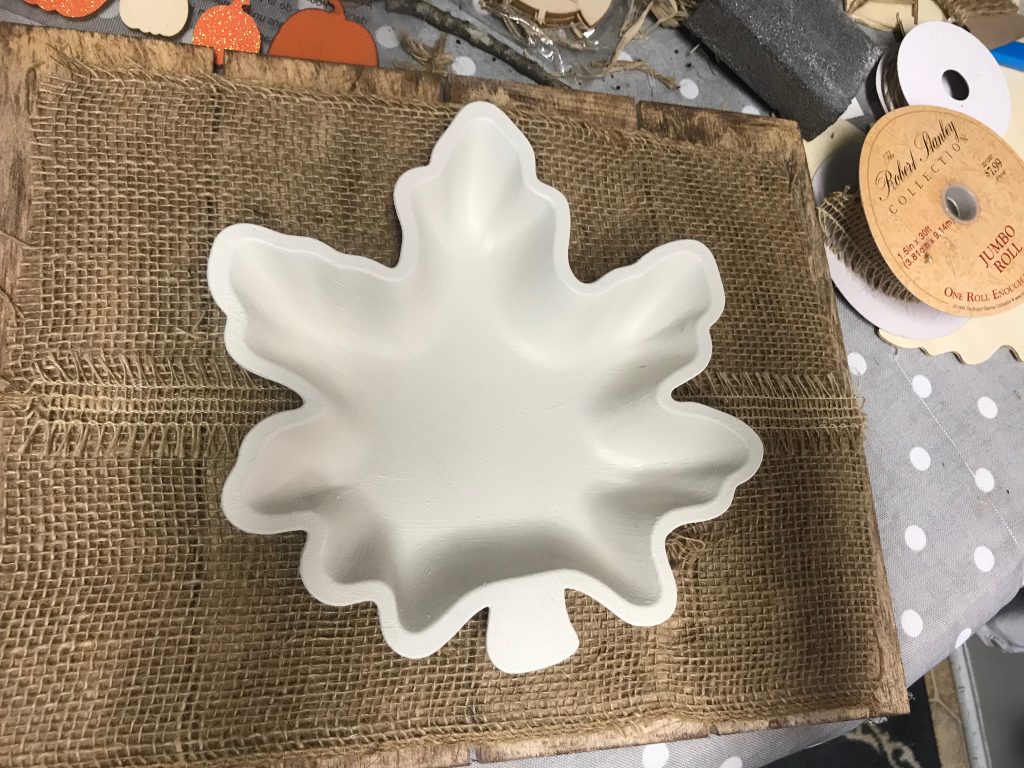 After it was painted, I took my sanding block and sanded the edges just a tad to give a little rustic look.
This picture shows the original (in a different color that I have) with the new one…and it AMAZES me at the difference!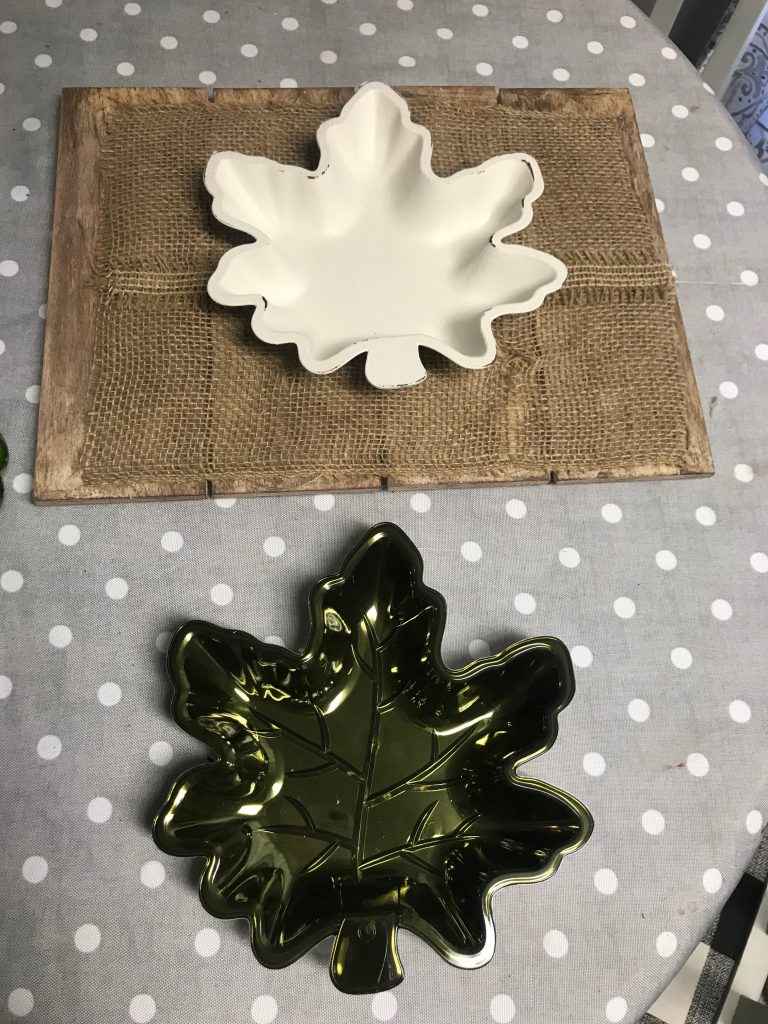 I glued it down to my board (from Walmart that I already had- see above picture). The burlap was glued onto this board already for another project that I ended up not using.
That is literally ALL I did. But look at it!!!!!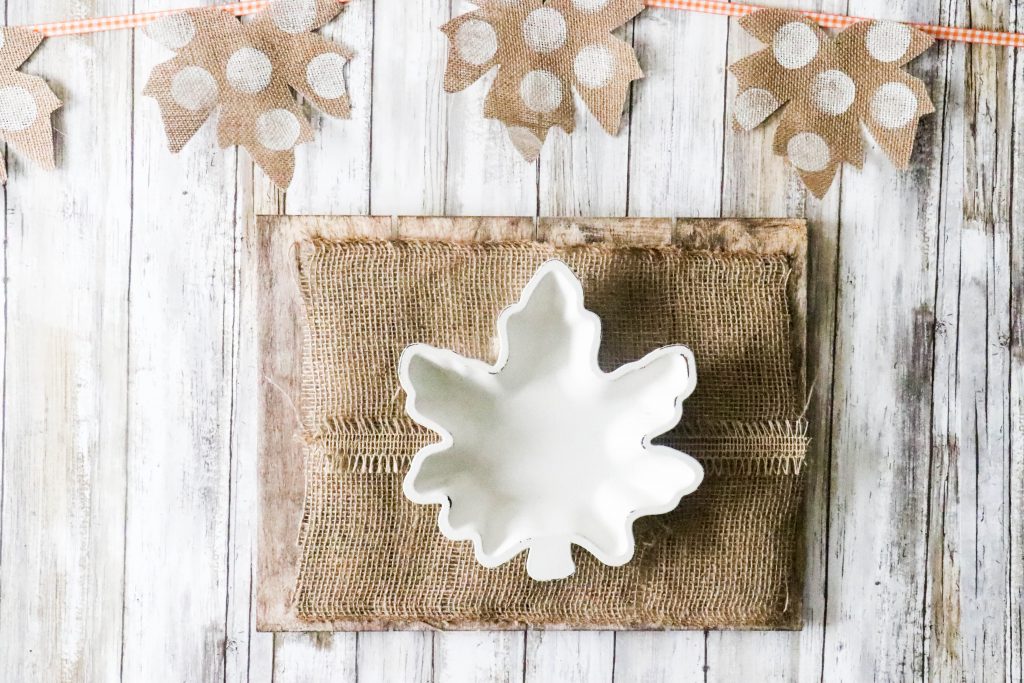 It does NOT even look the same!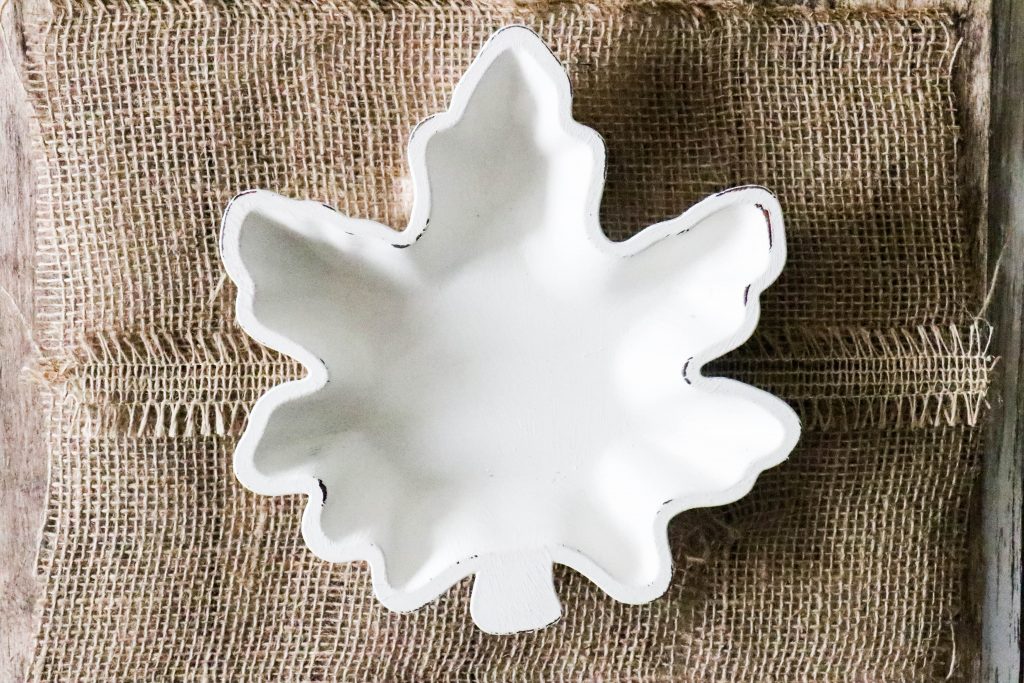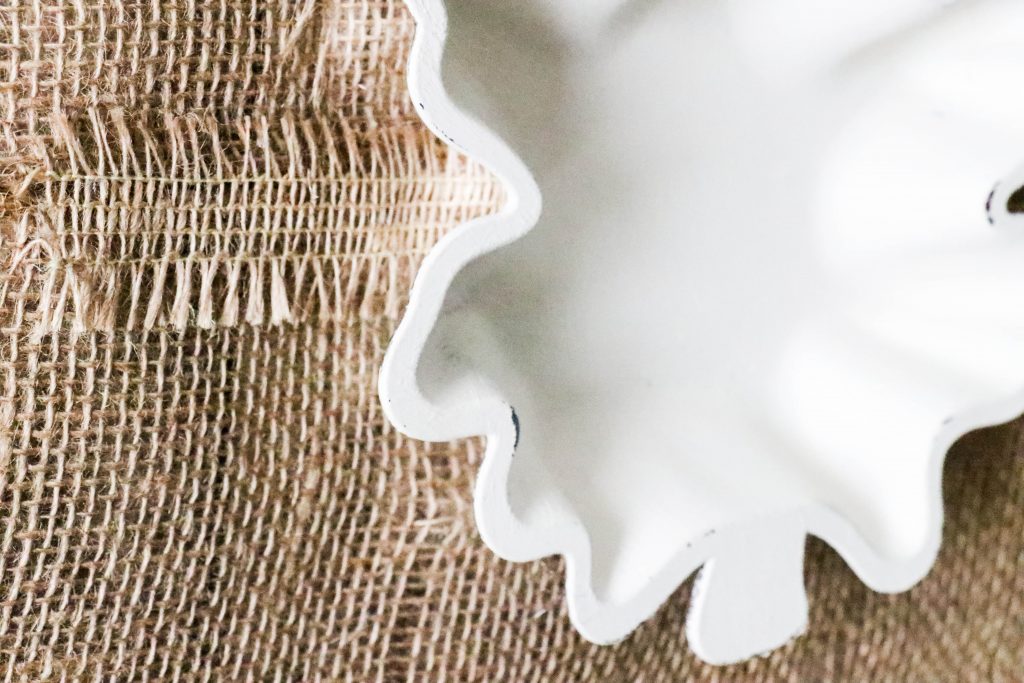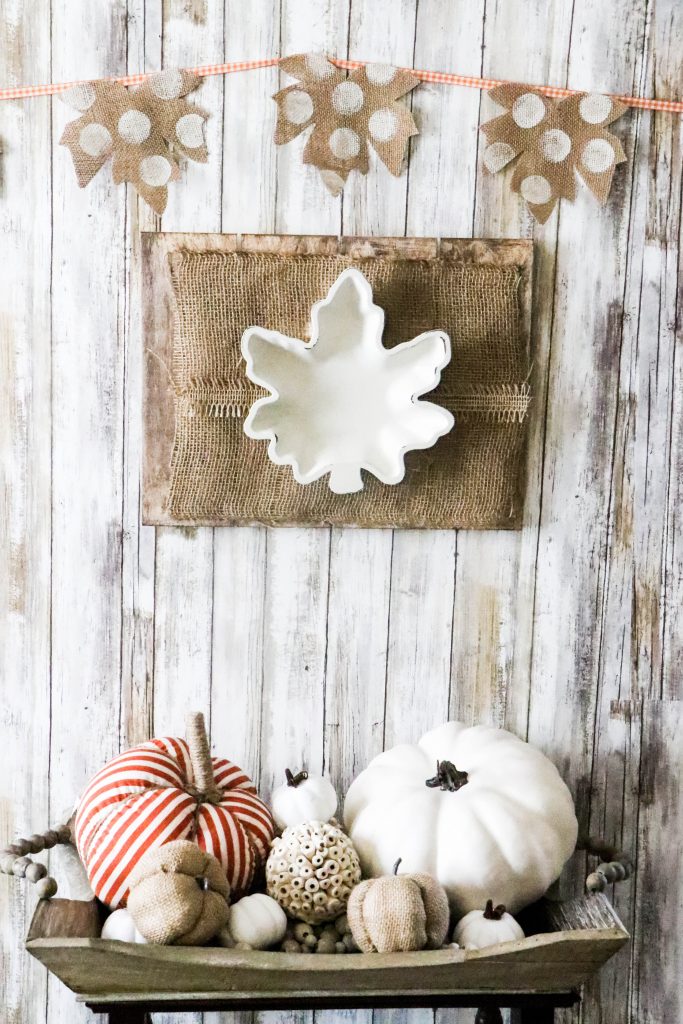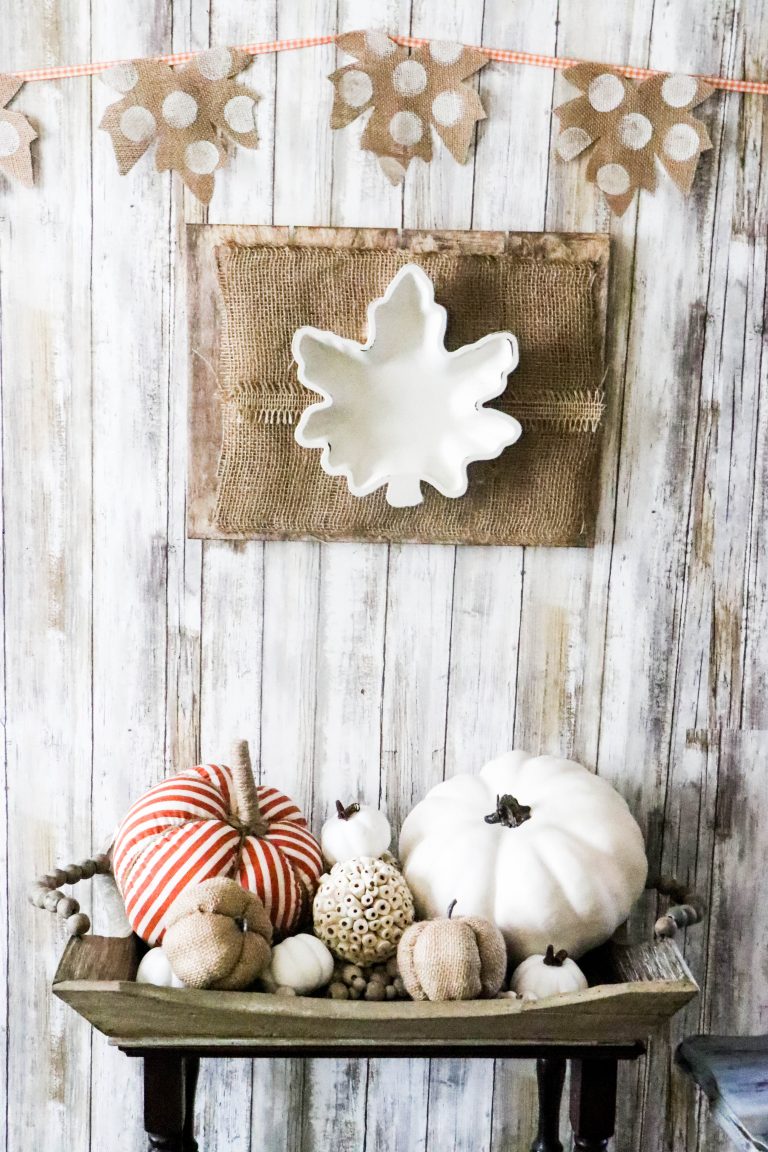 PIN FOR LATER or SHARE with your friends!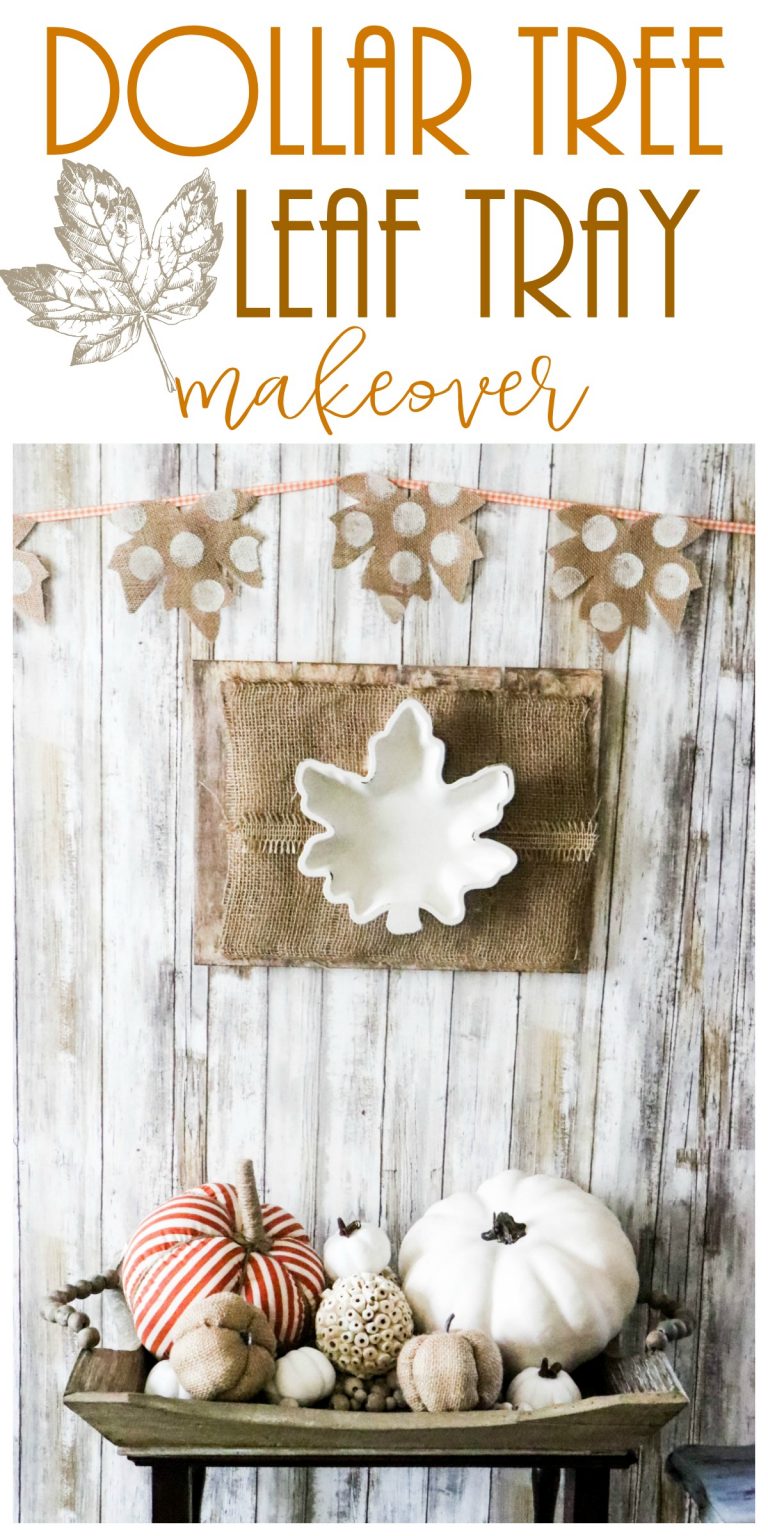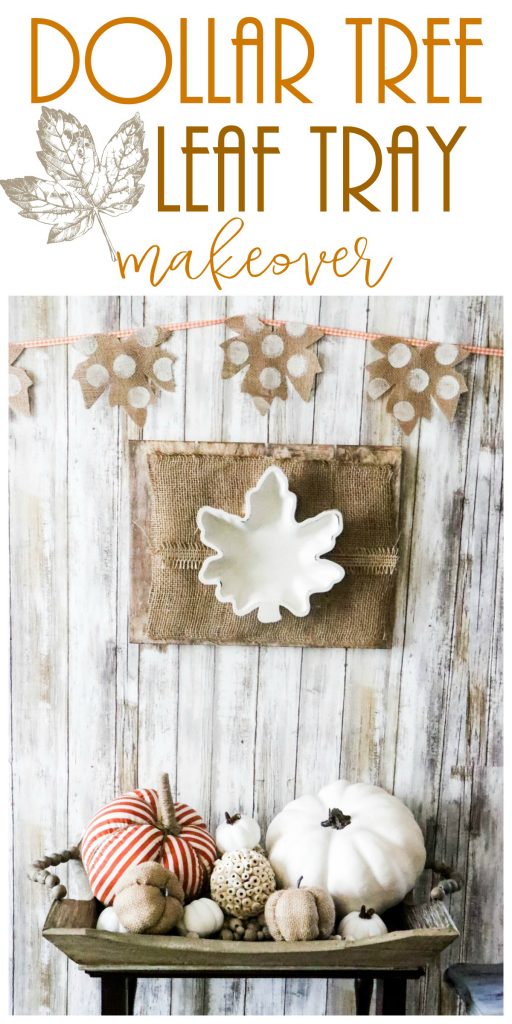 Make sure you are following on PINTEREST and INSTAGRAM!!!