Dollar Tree always stocks adorable wreath forms for each season, but rarely do I use them for wreaths! I love to get creative and find unique ways to decorate with them. Today, I am going to show you how to make DIY fall decor using the Dollar Tree leaf wreath form. All of the supplies can be purchased directly from Dollar Tree, making this a super inexpensive craft!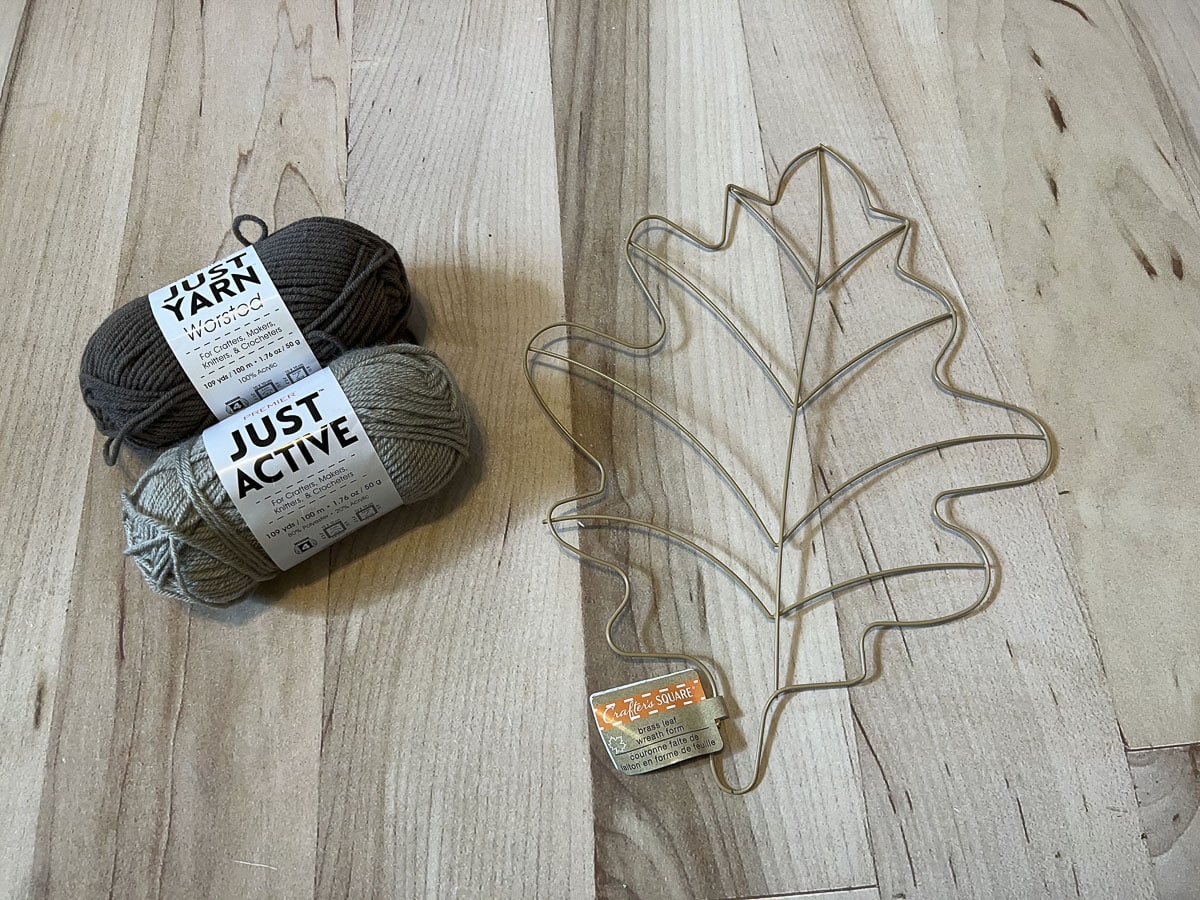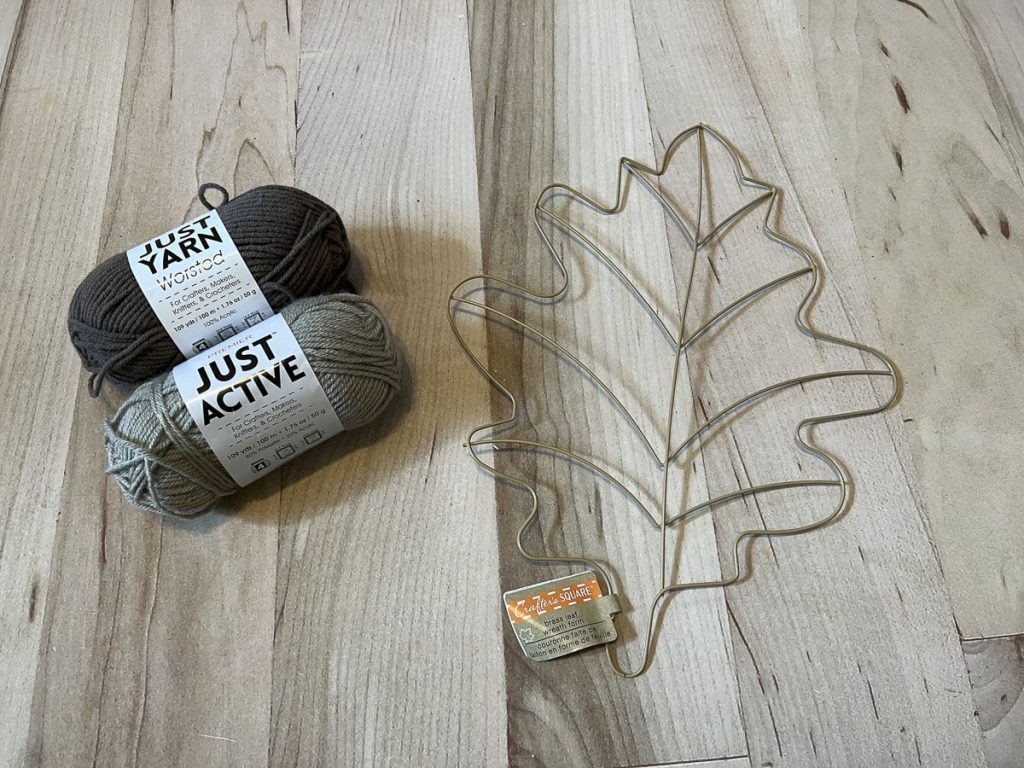 For this fall craft, I used the following supplies:
Leaf wreath form from Dollar Tree
Brown and gray yarn from Dollar Tree
Hot glue gun
This leaf wreath form from Dollar Tree honestly seemed way too small for an actual wreath, but it was a great base and starting point for a project! I thought it would be really fun to wrap the entire wire form with yarn. I was going a neutral piece, so it could blend in with all the colors I have. Dollar Tree had several colors of yarn, but I chose a brown and gray shade.
First, I pulled out several feet of yarn from the skein and started wrapping it around the wire. Obviously, the skein of yarn cannot fit through all the small openings, so it's best to have a smaller section of yarn to work with. I wanted to limit how many yarn pieces I had to tie together, so that is why I started wrapping it without cutting the yarn from the roll. You can definitely wrap with smaller pieces and just tie them together. Do what is easiest for you!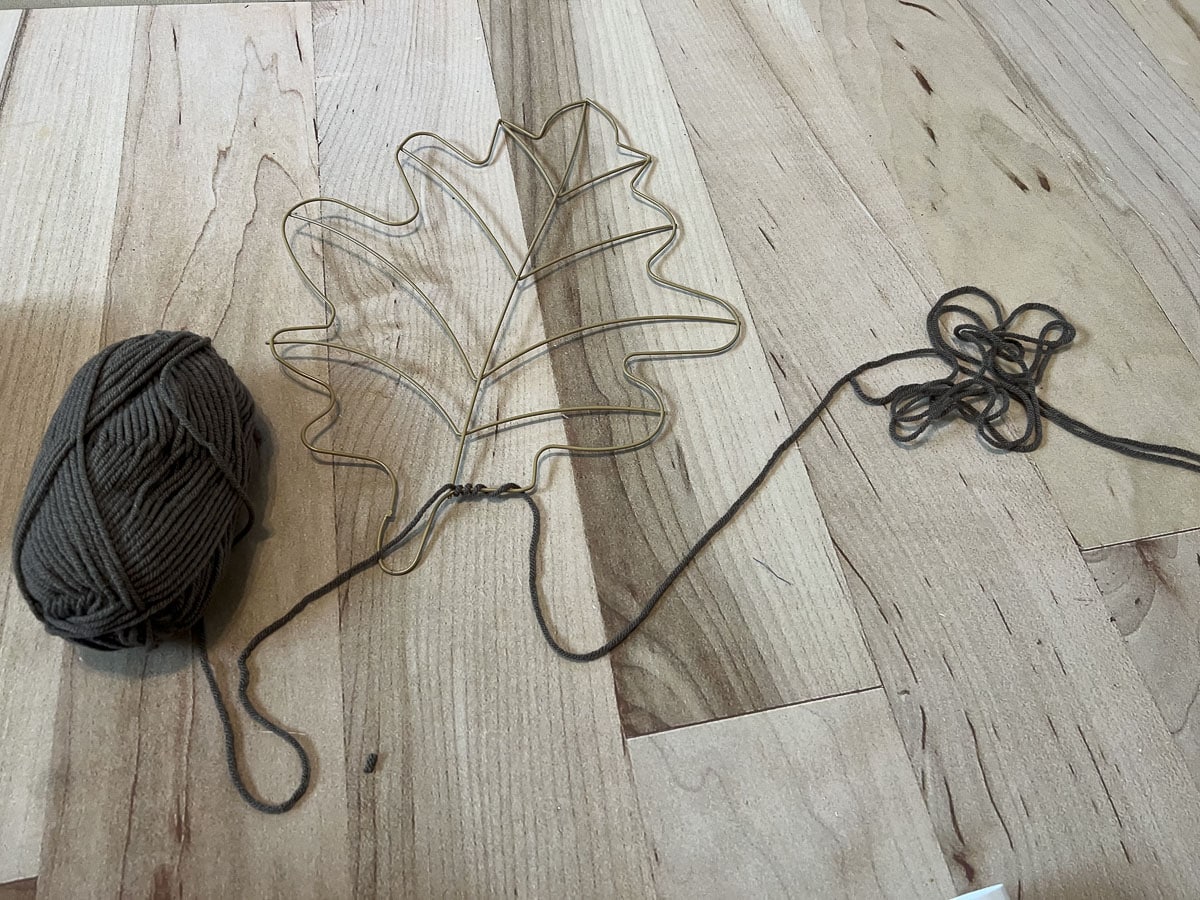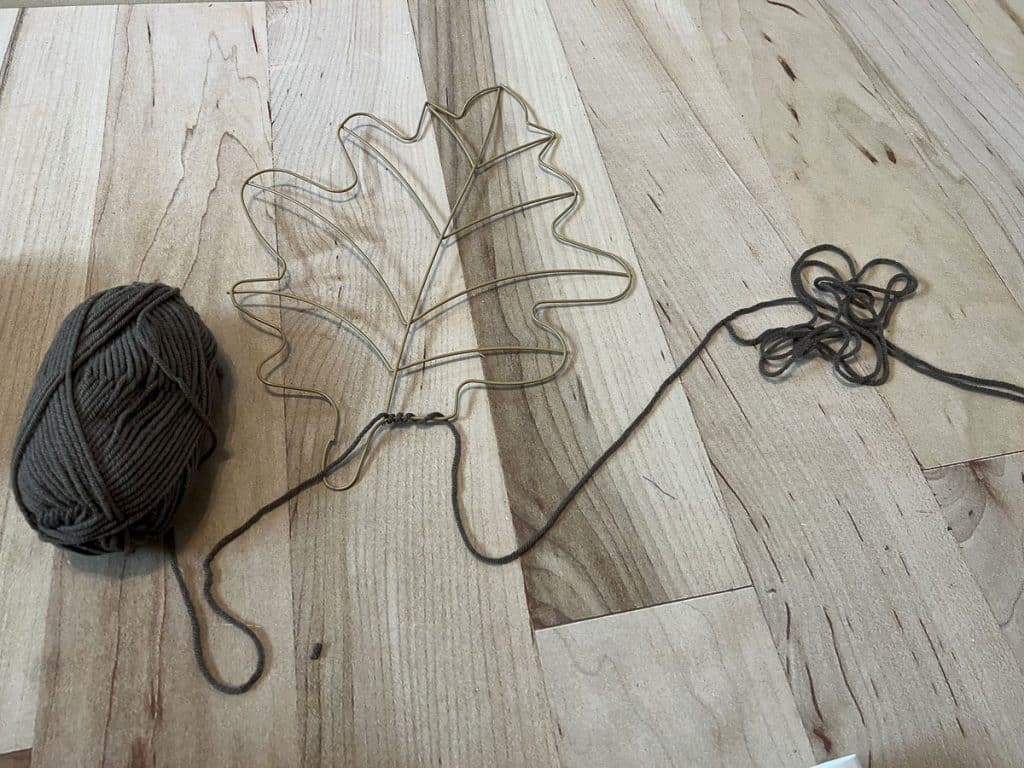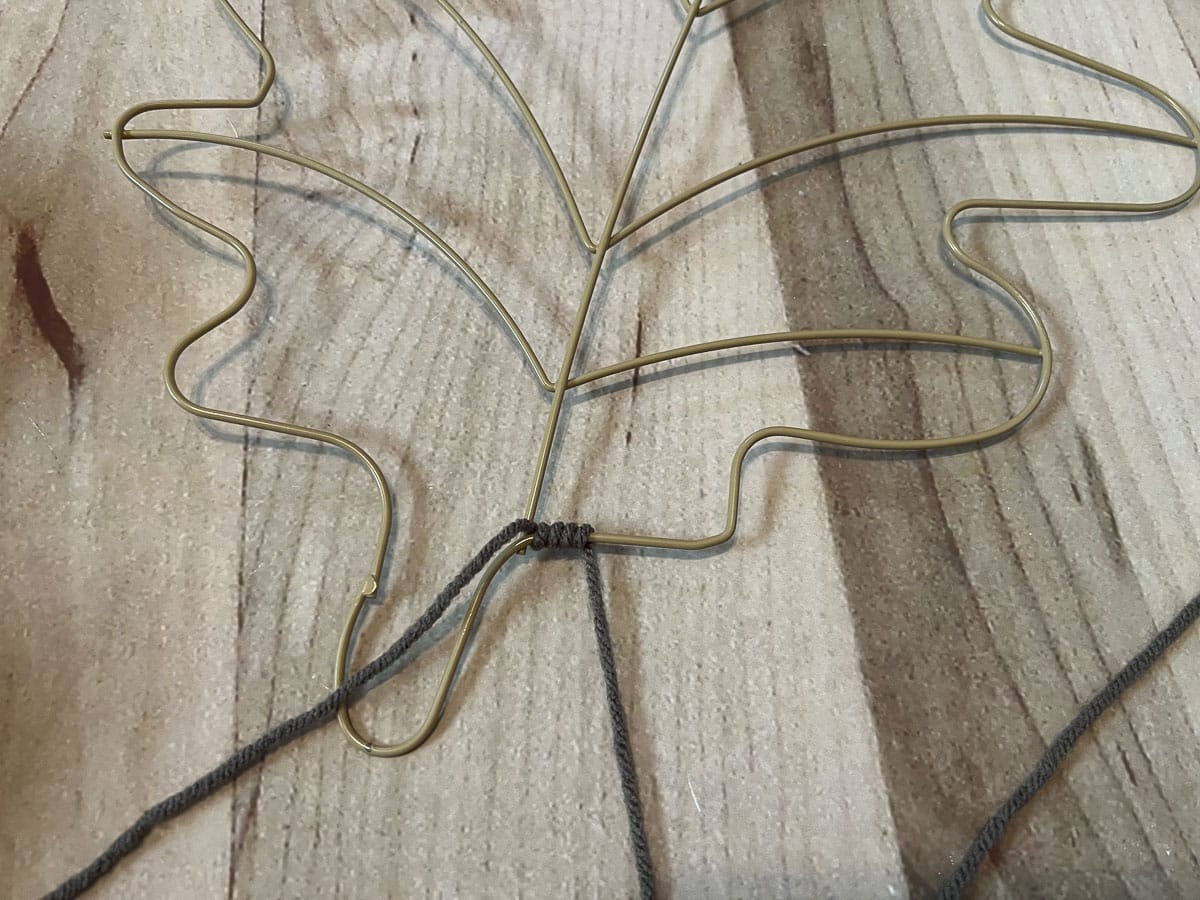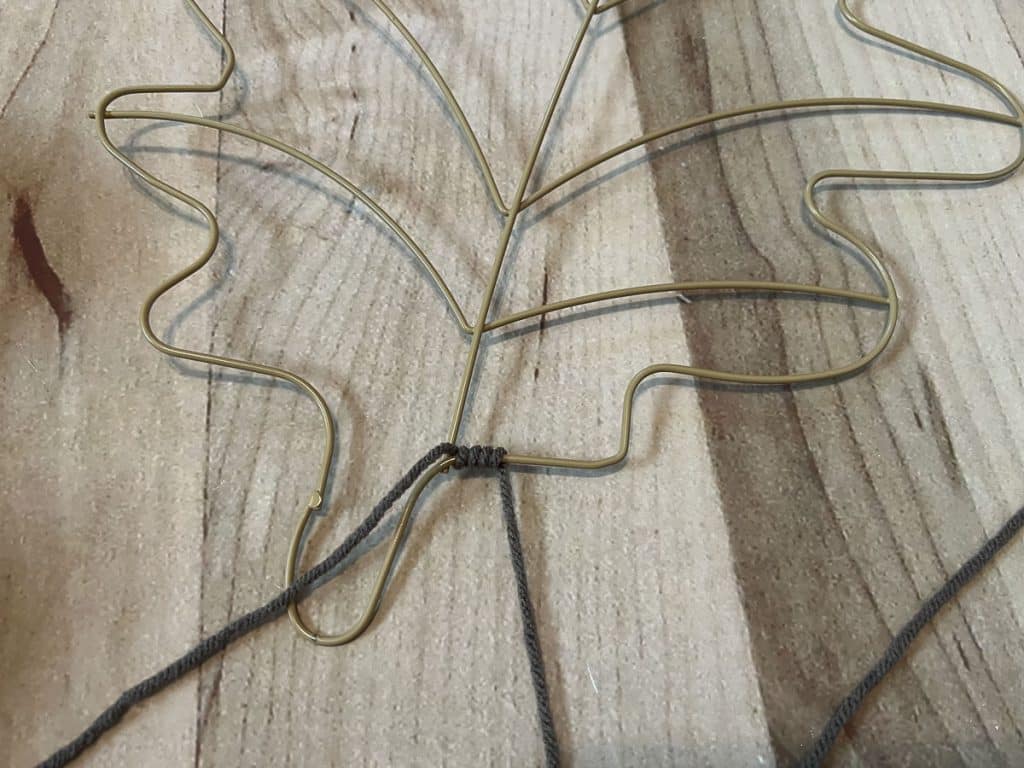 I wrapped the entire perimeter of the leaf and tied the ends together, making sure the knot was on the back side of the wire form. You can tell which side is the back by looking at the inside part of the leaf. The metal "veins" of the leaf overlap the outside perimeter of the leaf on the back side.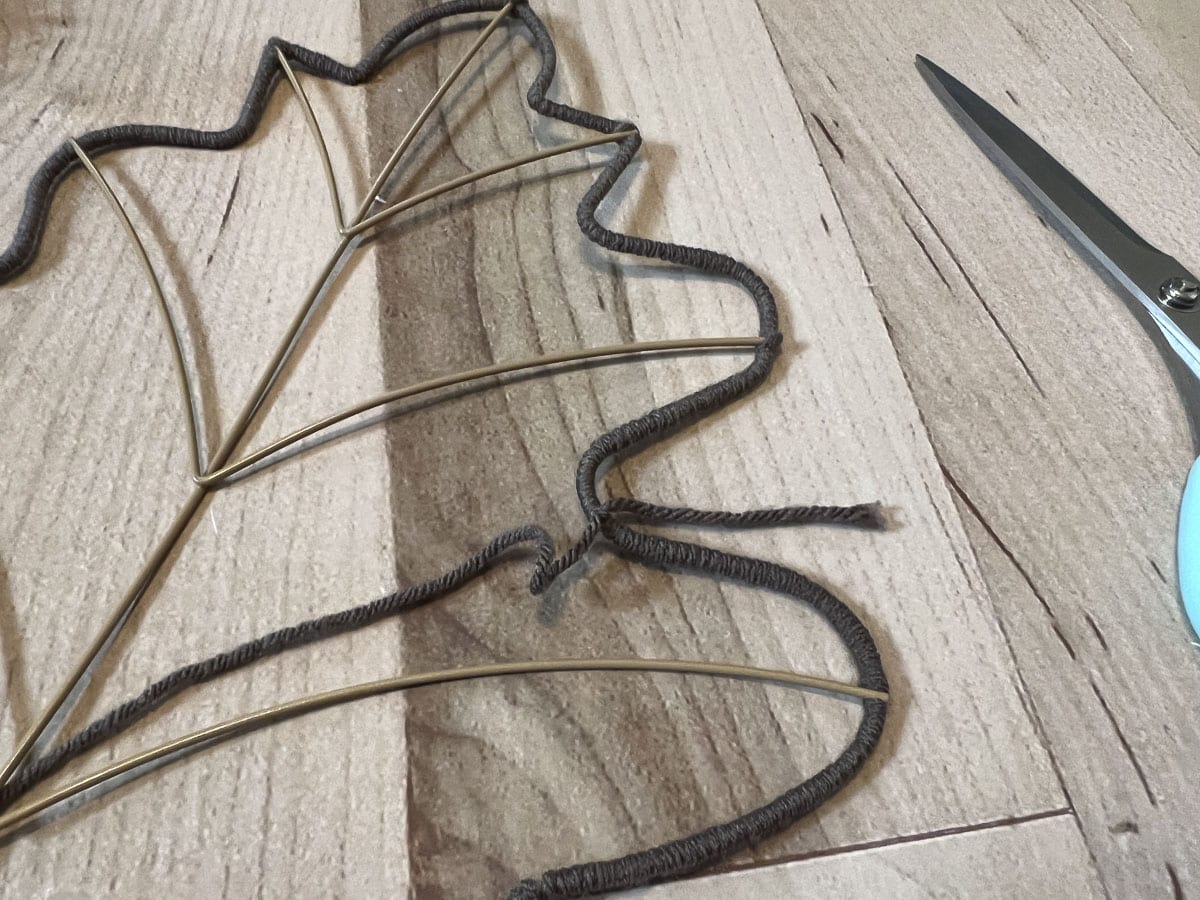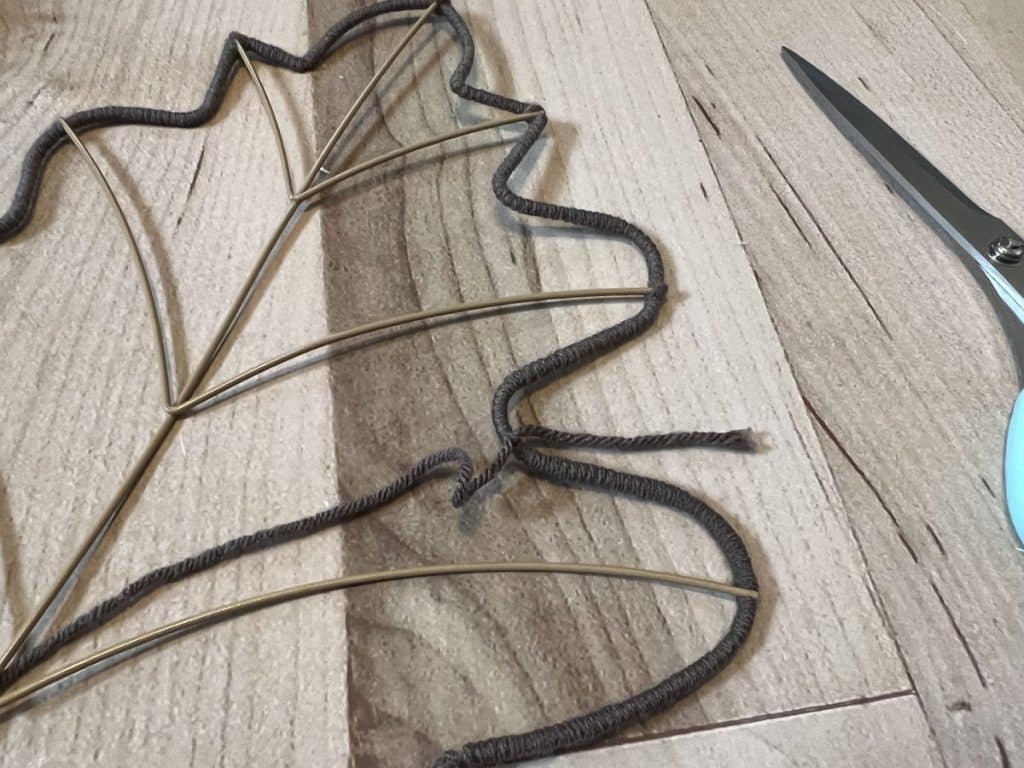 Next, I started wrapping the inside pieces with the gray yarn. For this step, you can cut shorter pieces of yarn, because it is not one continuous piece of wire.
Again, I tied the ends together and rotated them to the back of the leaf so they would not be seen from the front.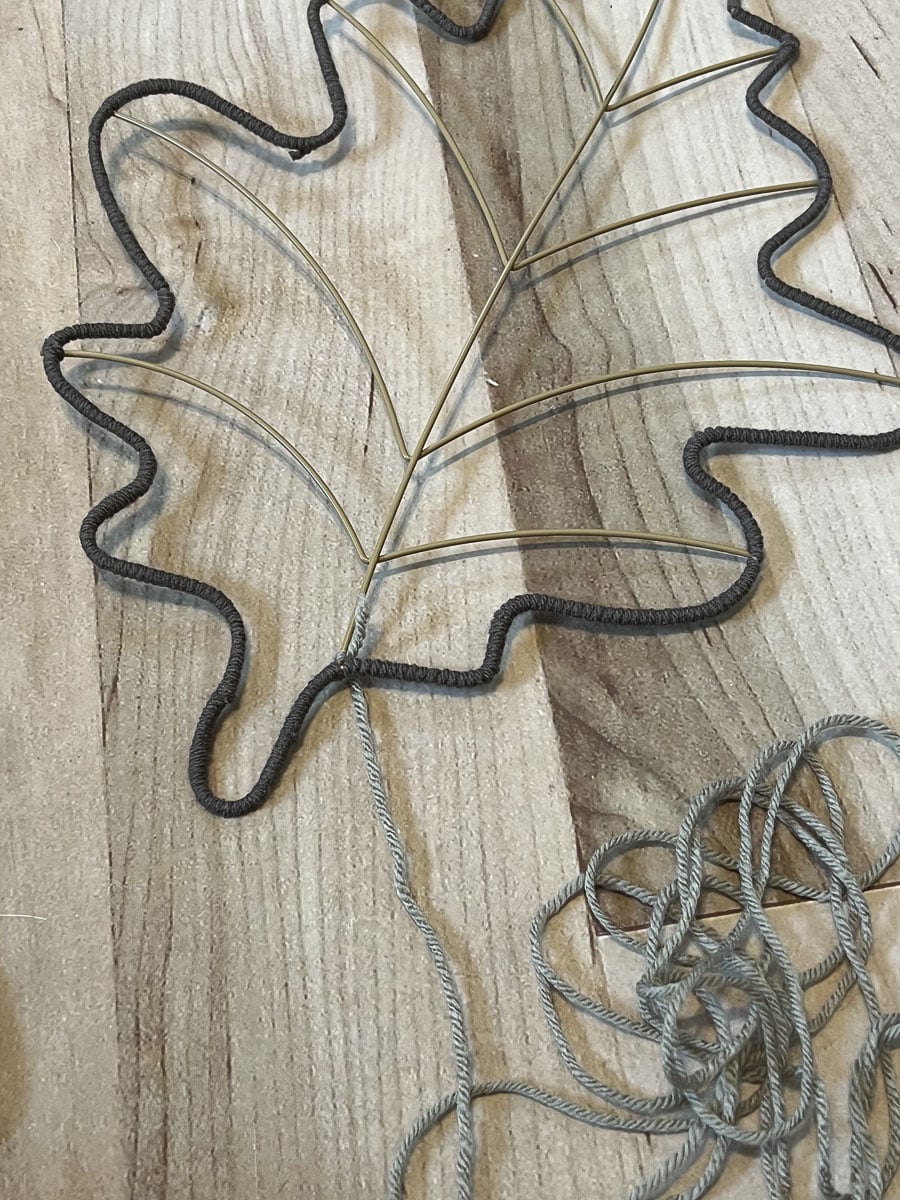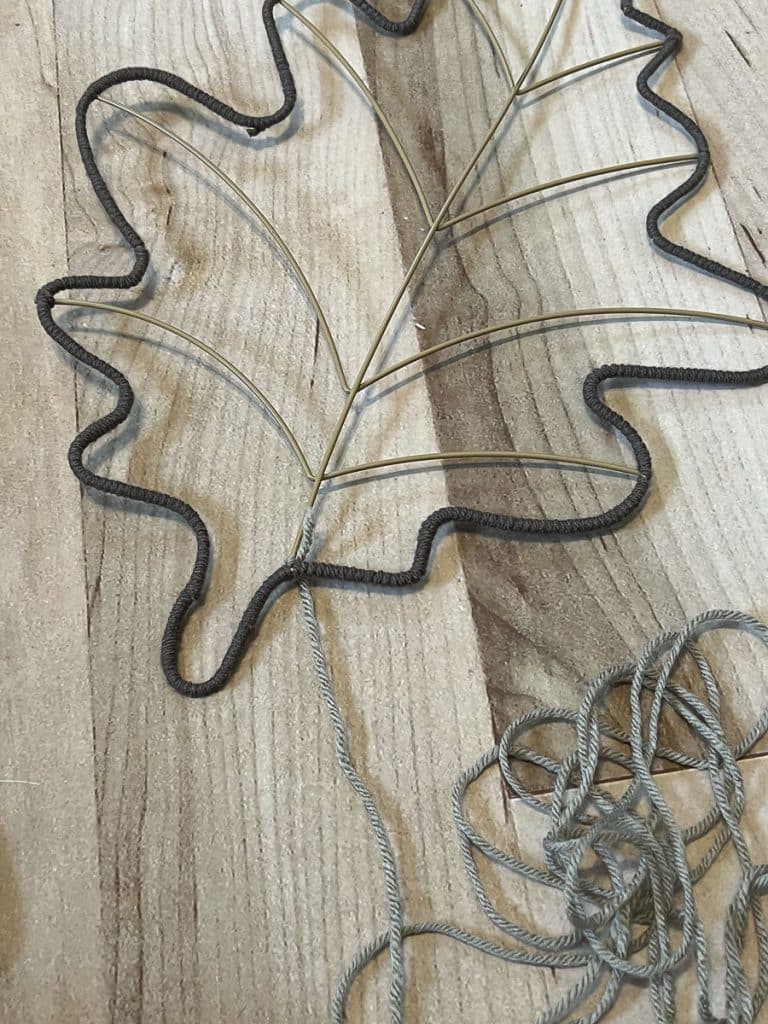 Finally, when the leaf was completely wrapped, I took a dab of hot glue and secured all the knots on the back so they would not turn to the front.
I think the yarn really gave this wire leaf form a whole new look! It definitely elevates the style of it and makes it look more high end!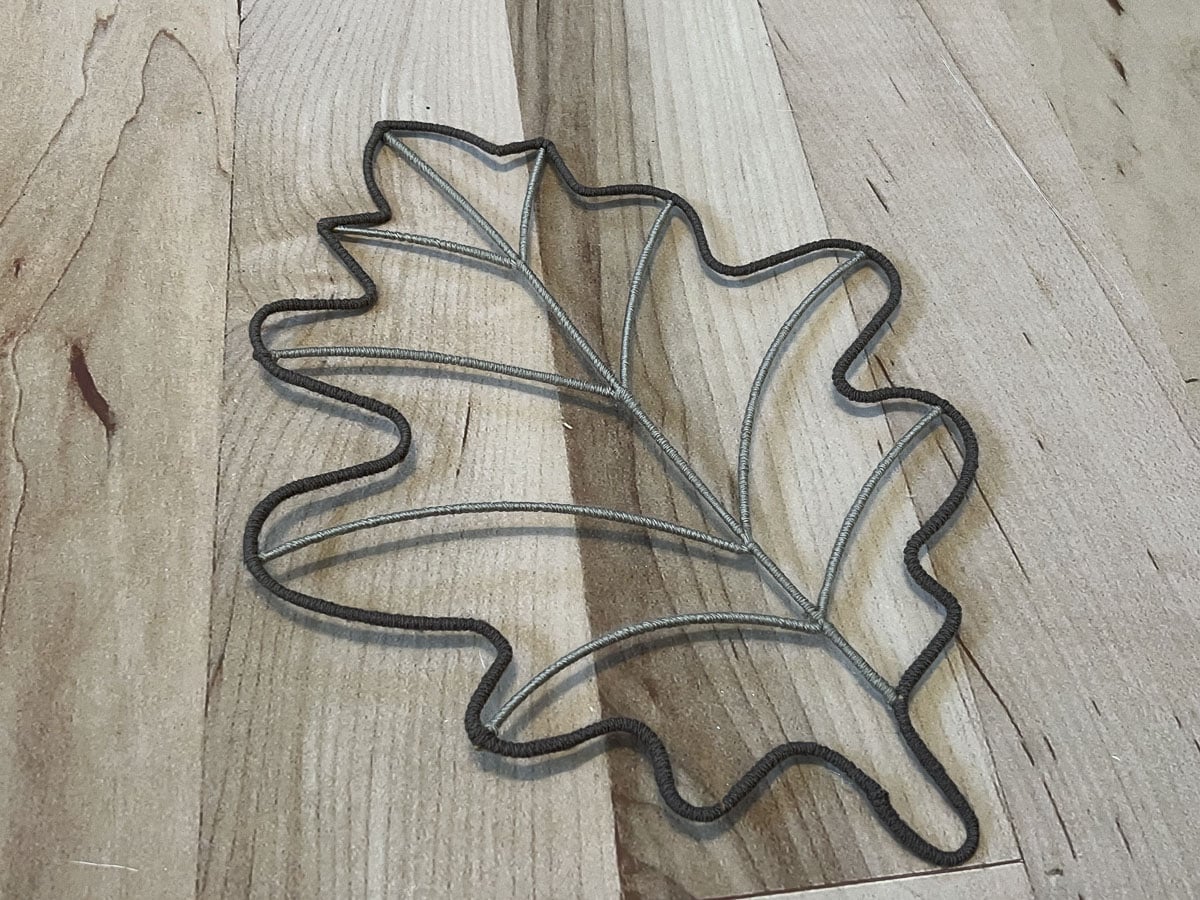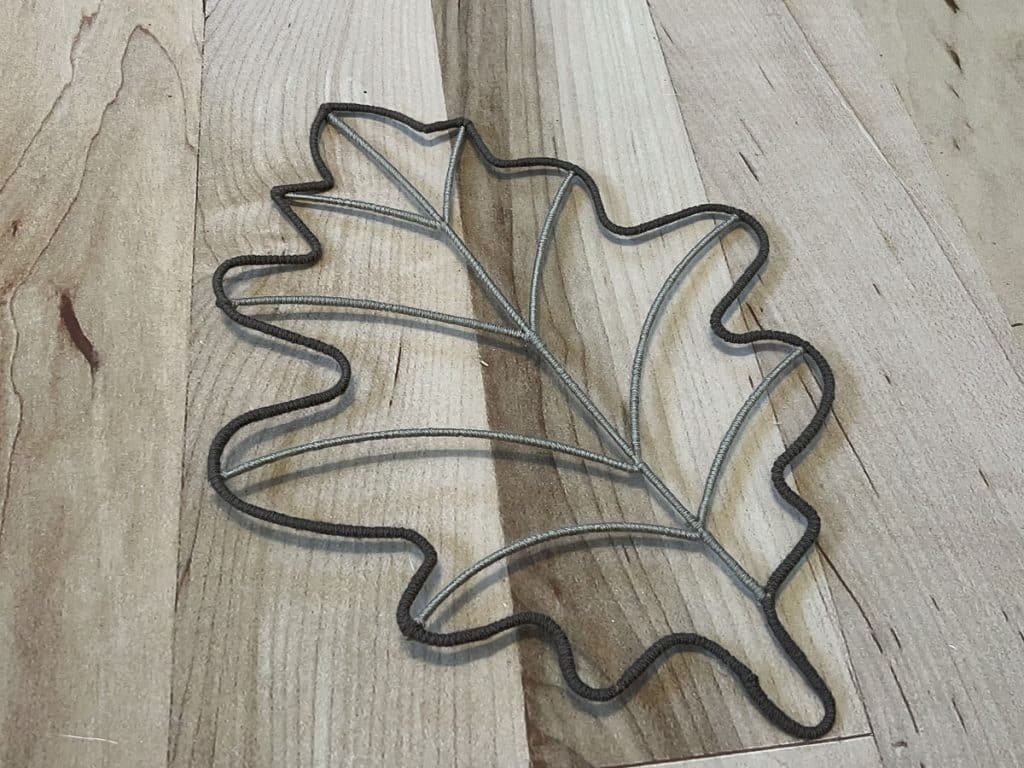 After finishing the leaf, I decided to glue it to a scrap board piece I had picked up at Goodwill a few months ago. It now looks like a much nicer fall decor piece!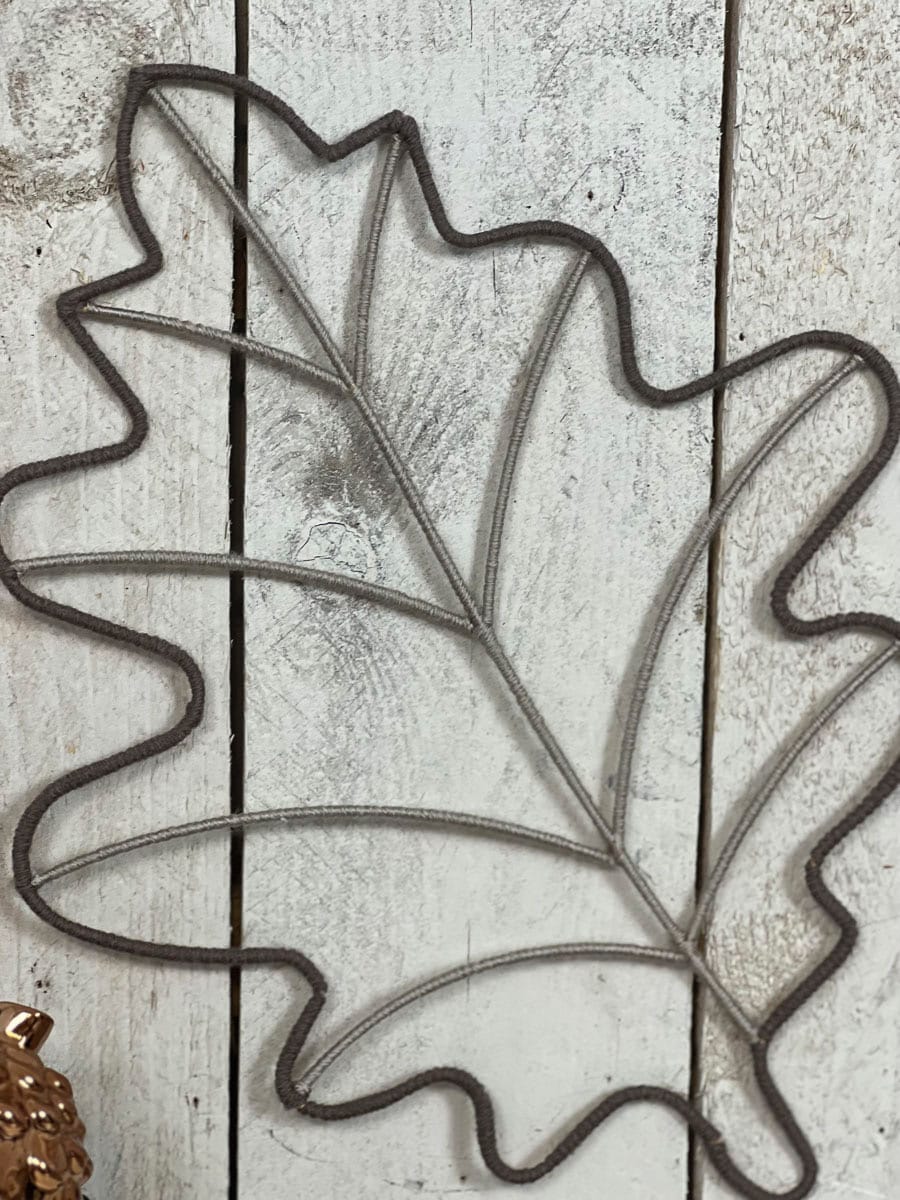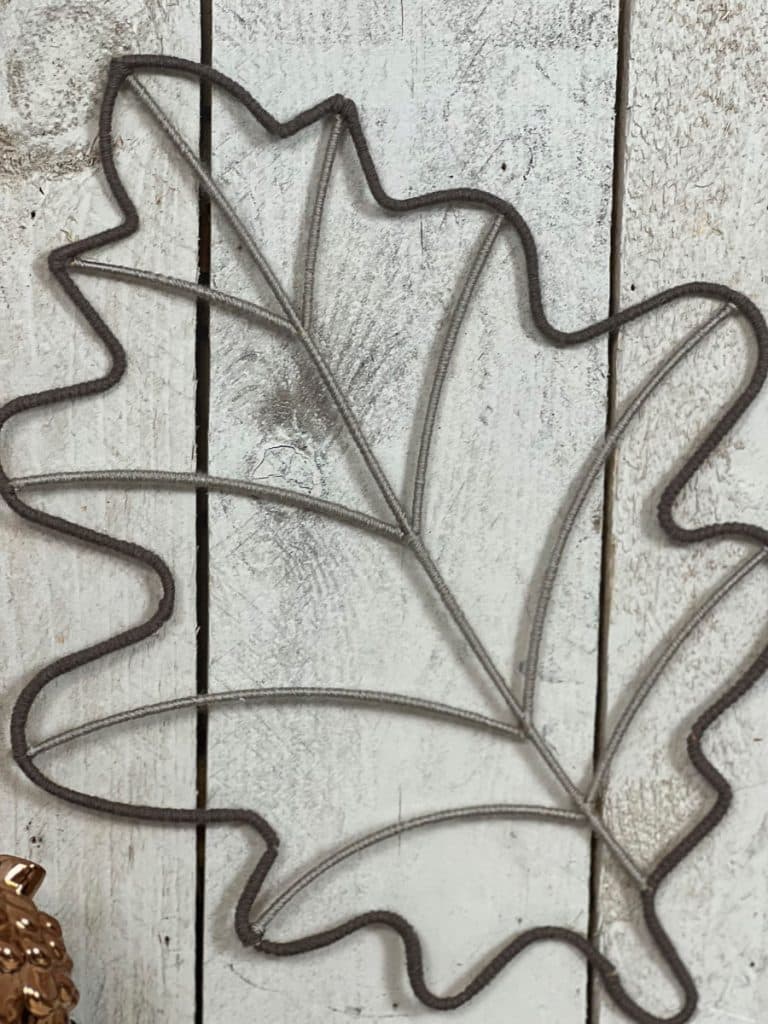 What do you think? Did you pick up this leaf wreath form at Dollar Tree too? I would love to see what you did!