It has always been a dream of mine to own a beach condo and decorate it! To be able to have that is one of those "pinch me" moments! I can't wait for you to see how it has come together, and more than that…let YOU be able to rent it and stay here!!! YOU CAN BOOK IT RIGHT HERE!!!
Let the space coast put your mind at ease as you relax in our gorgeous condo! I can't wait for you to come see it!
Now, let me REFRESH YOU on what it was like BEFORE, by going to THIS BLOG POST for the before pics!
AND….what it looks like NOW! It was a labor of love, and it was sooooo worth every second. I am totally in love! I am only sharing SOME of the pictures from each space. I will show the detailed pics in individual posts of each room, as well as links to all products in the individual posts. This post is simply to showcase the condo as a whole.
Let's walk in…..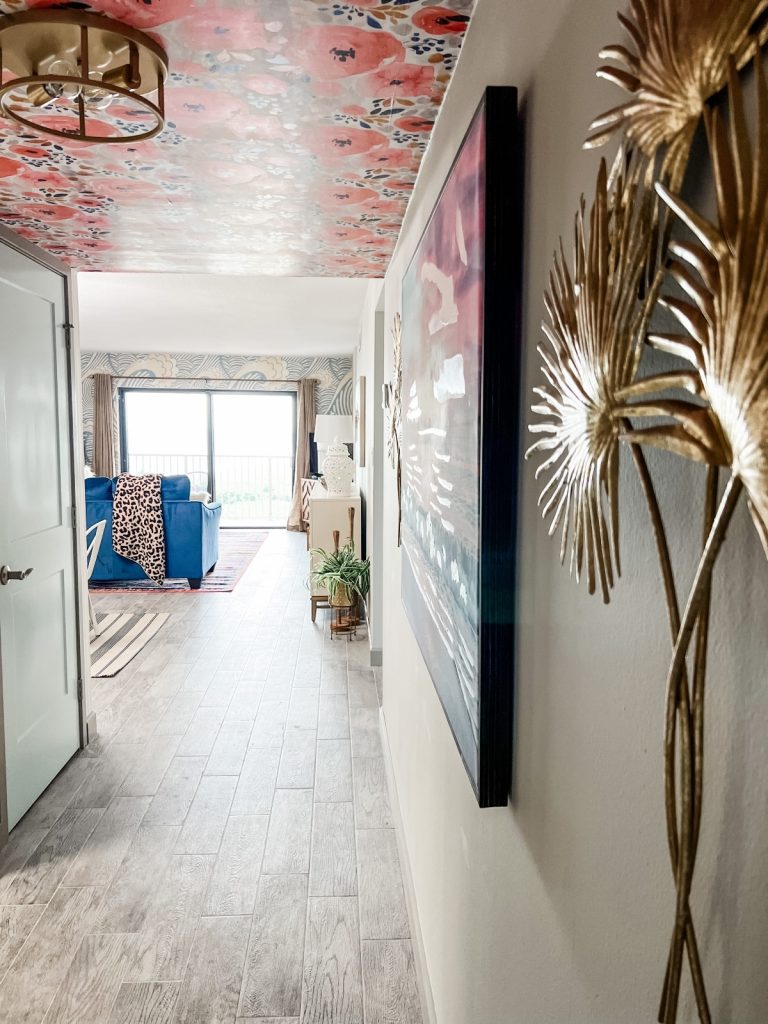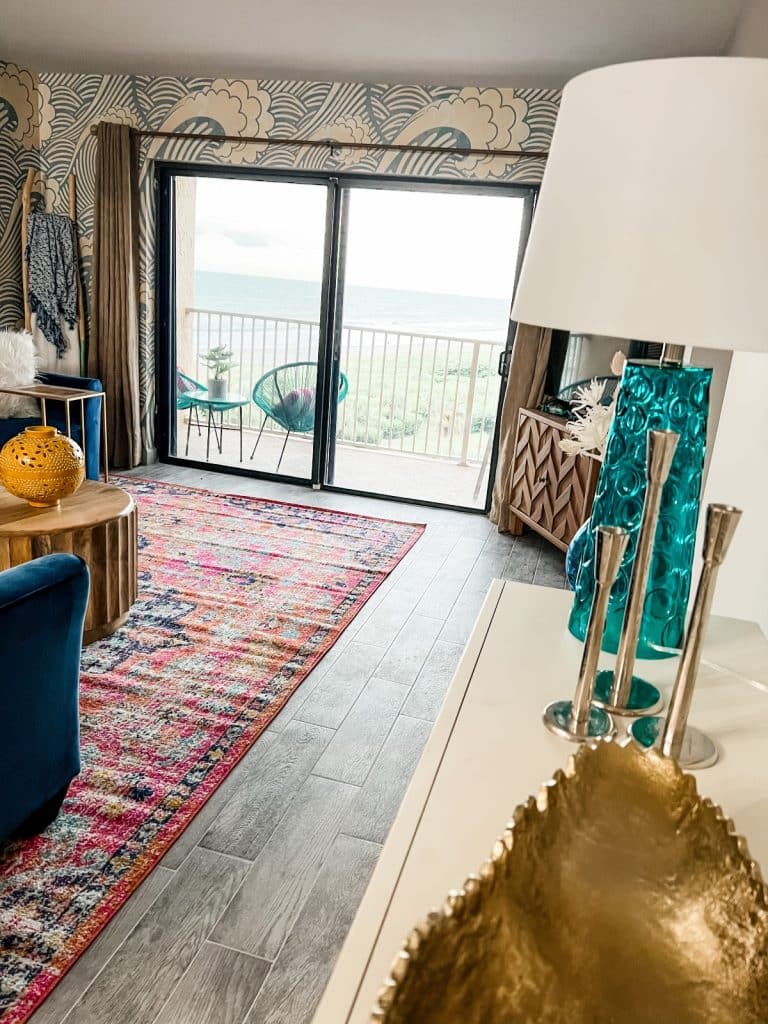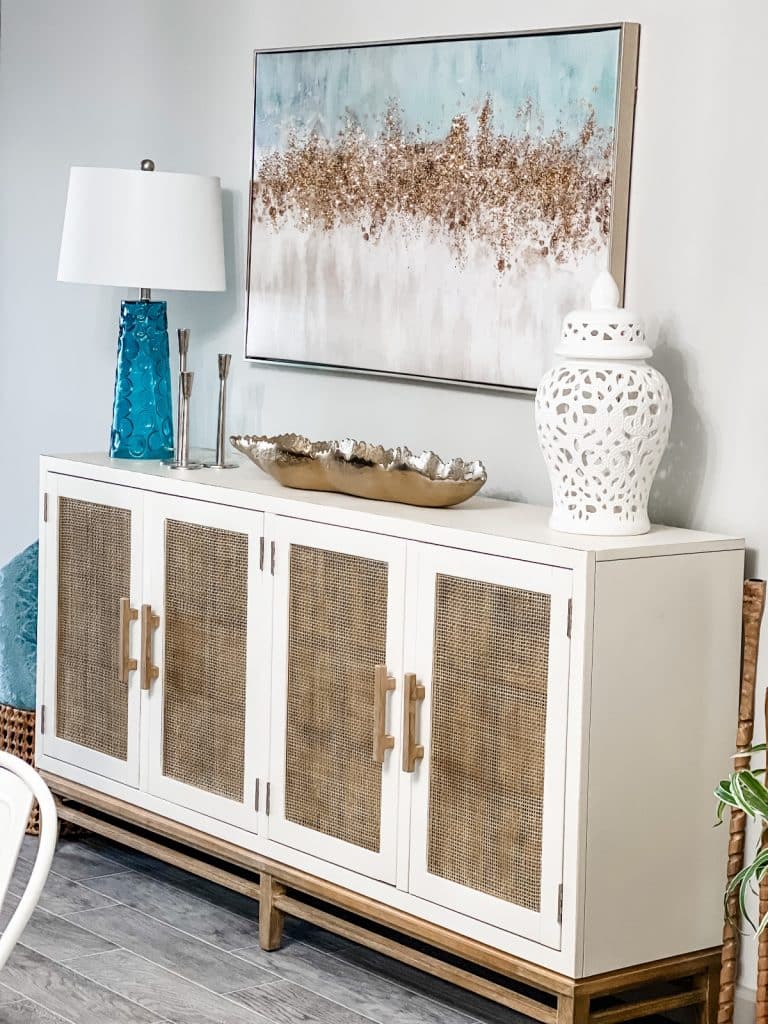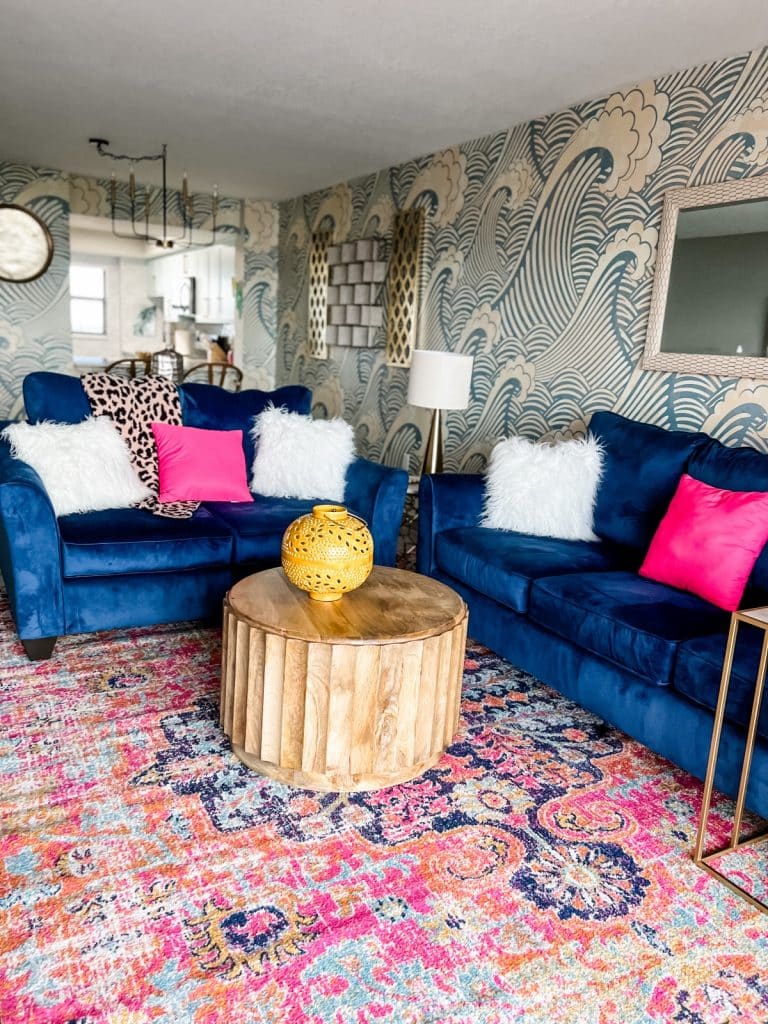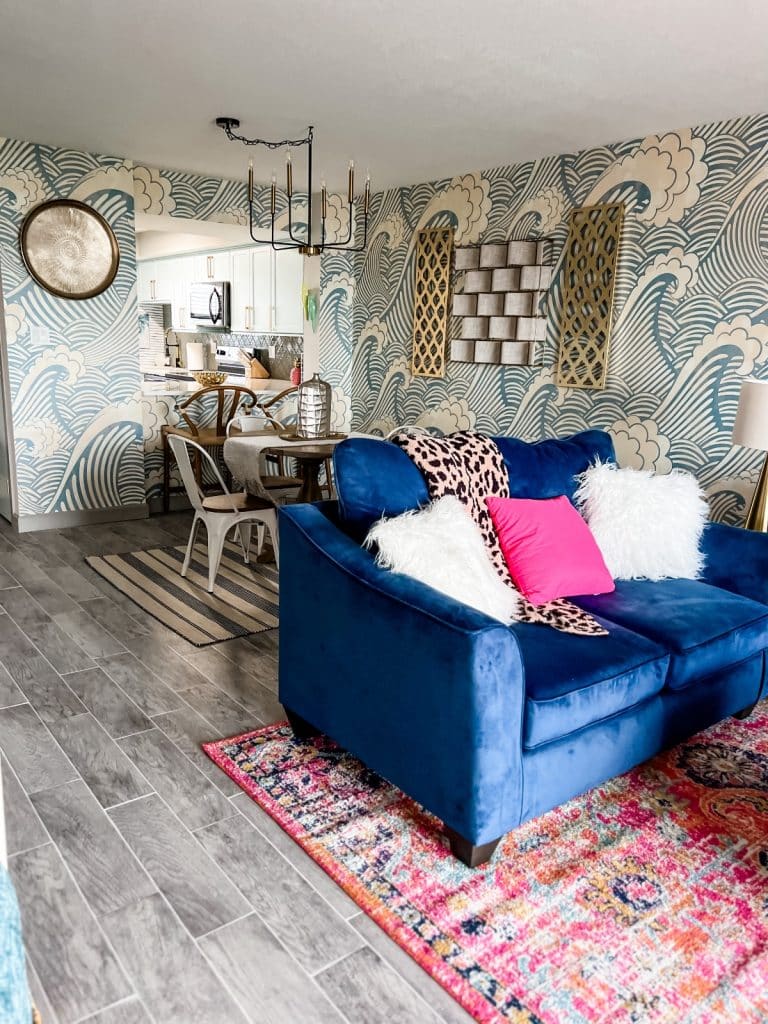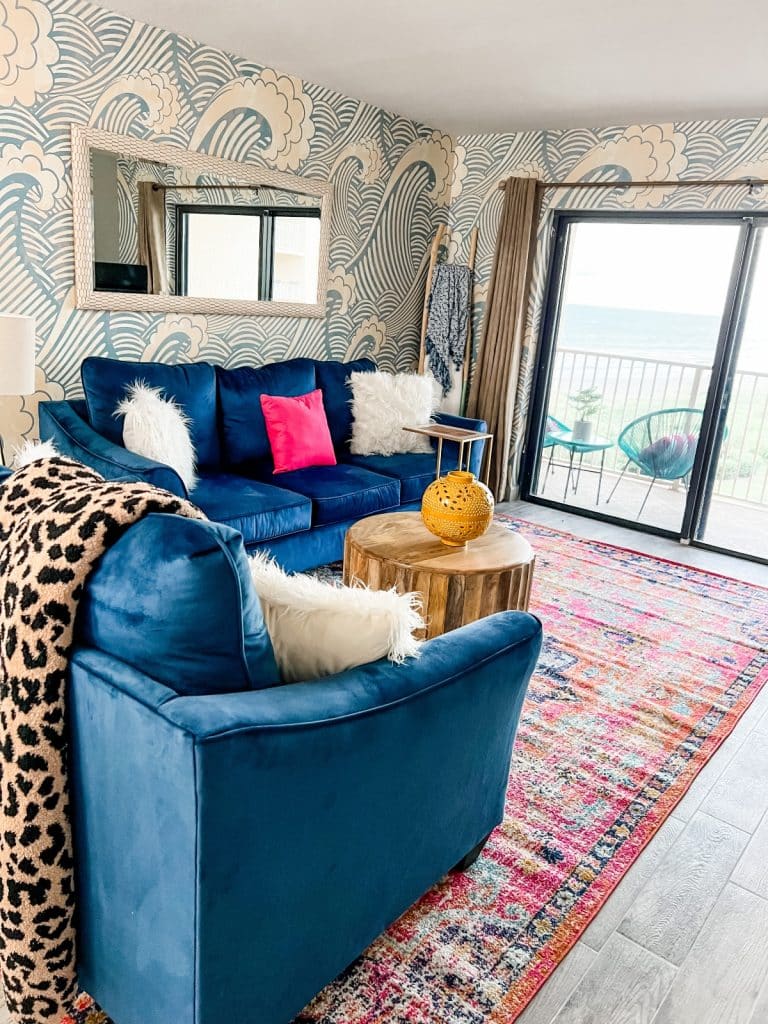 And of course….the VIEW!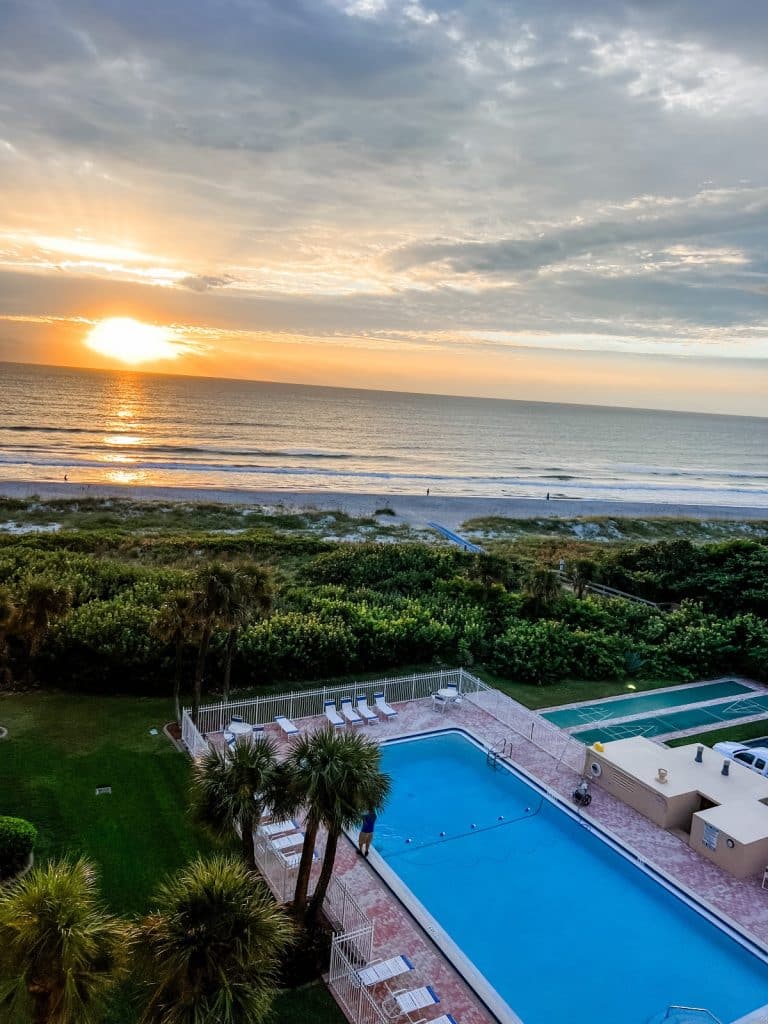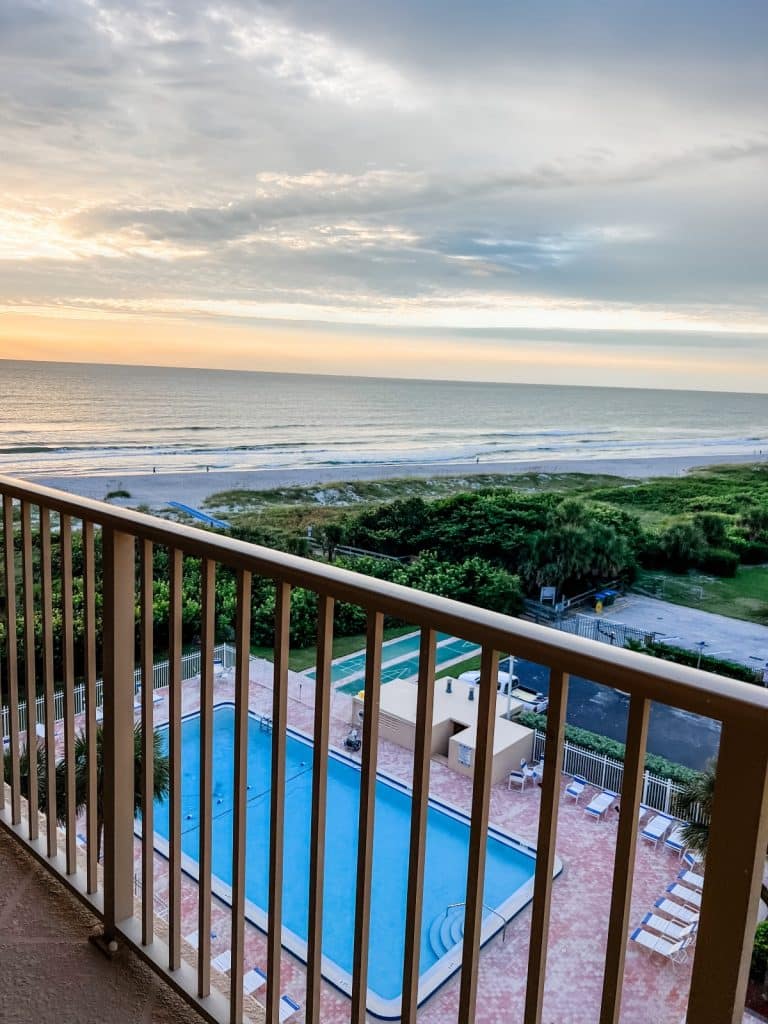 You can see the pool and the shuffleboard from the balcony too!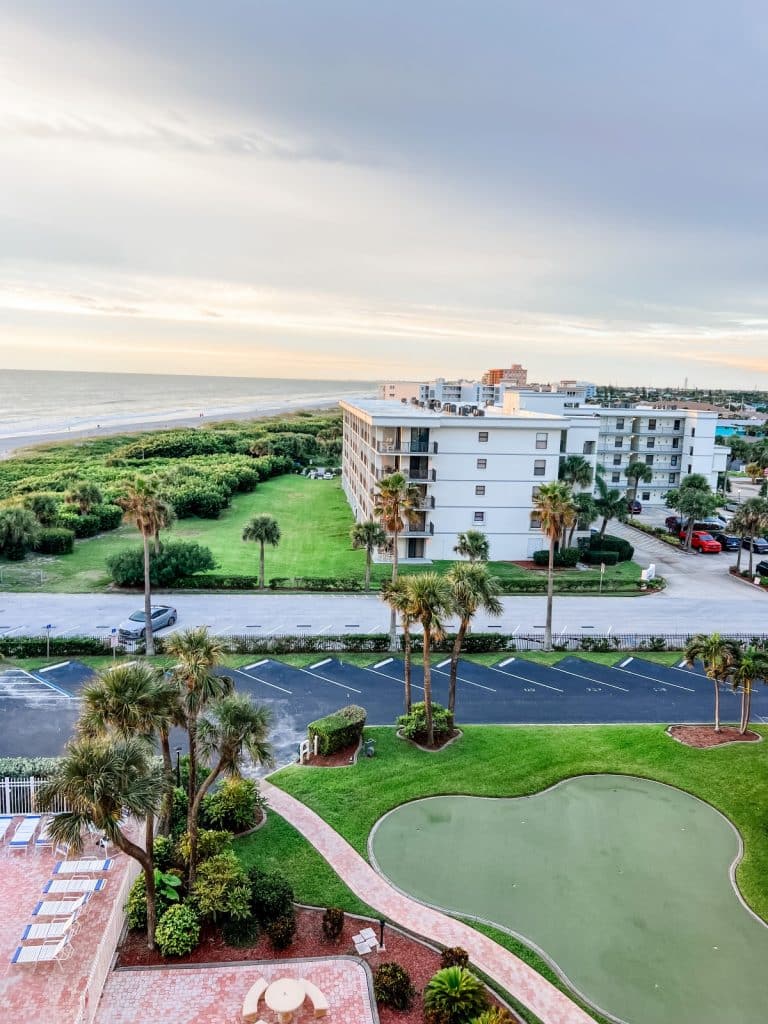 and the putting green!
And…I LOVE this area!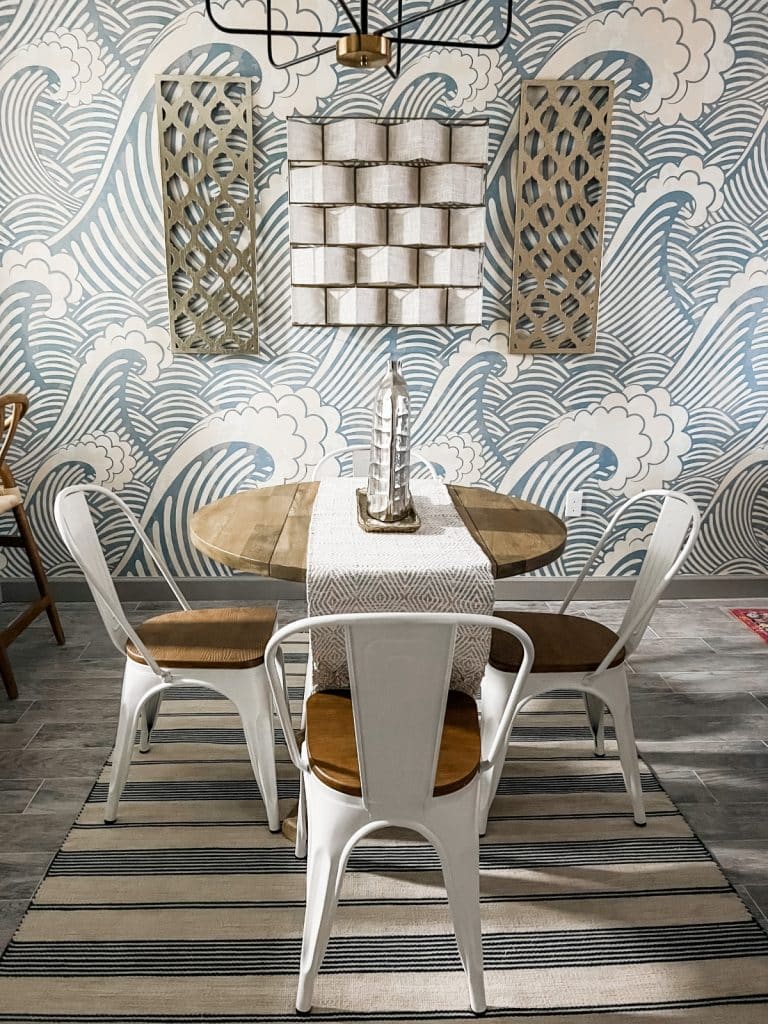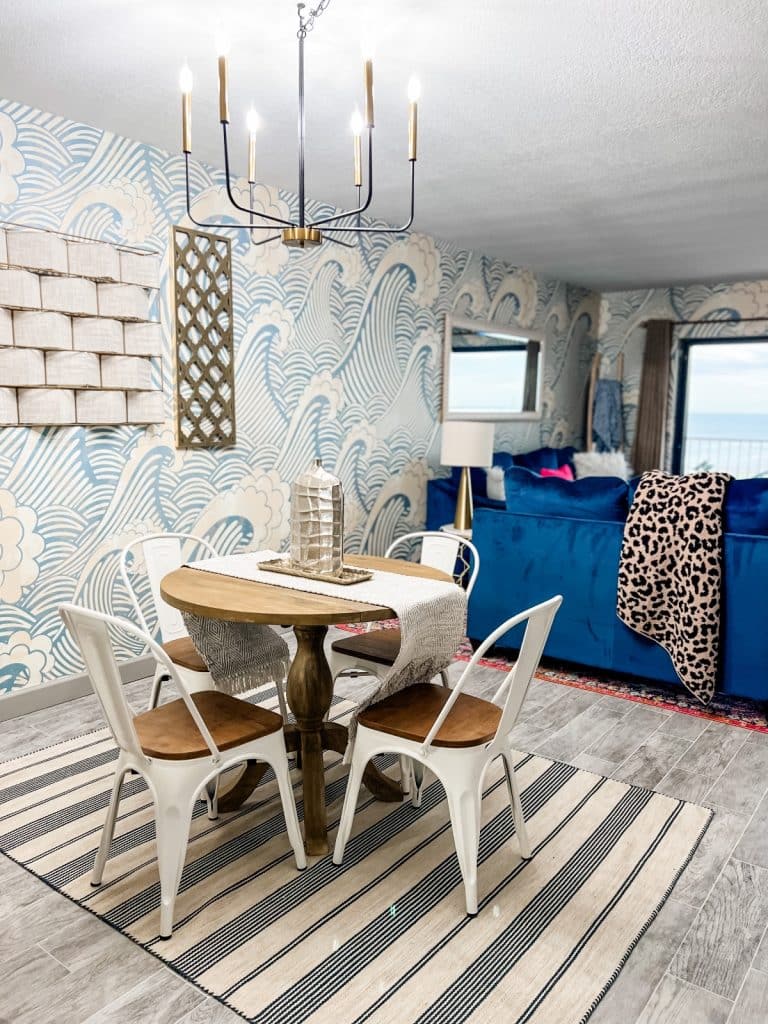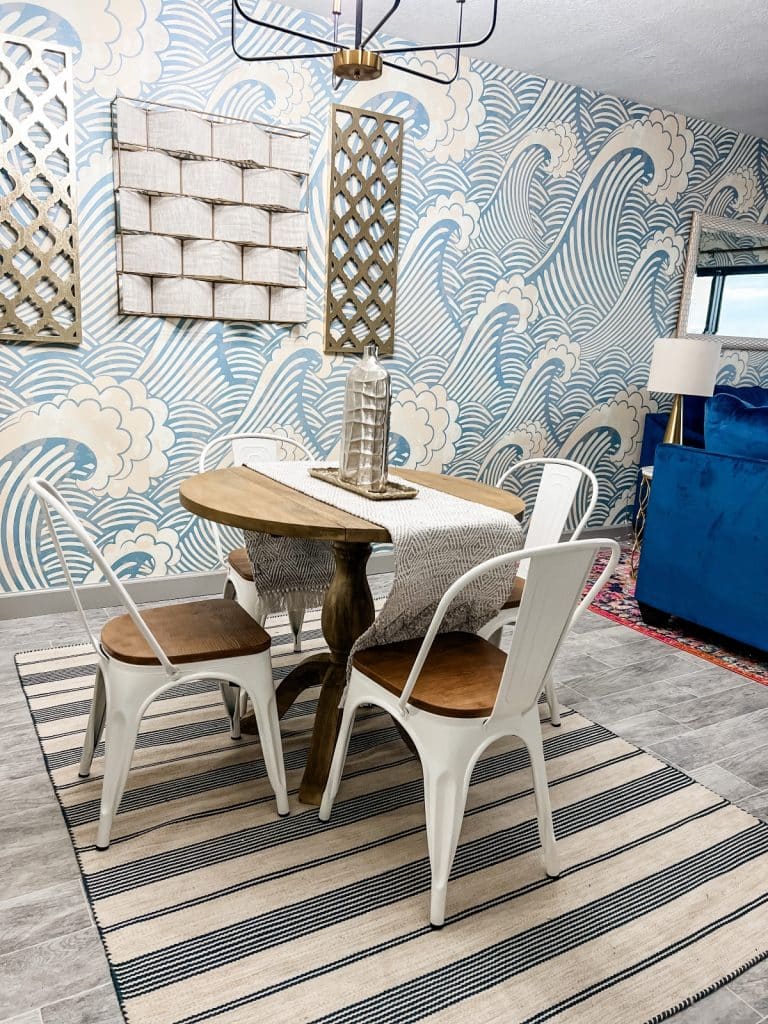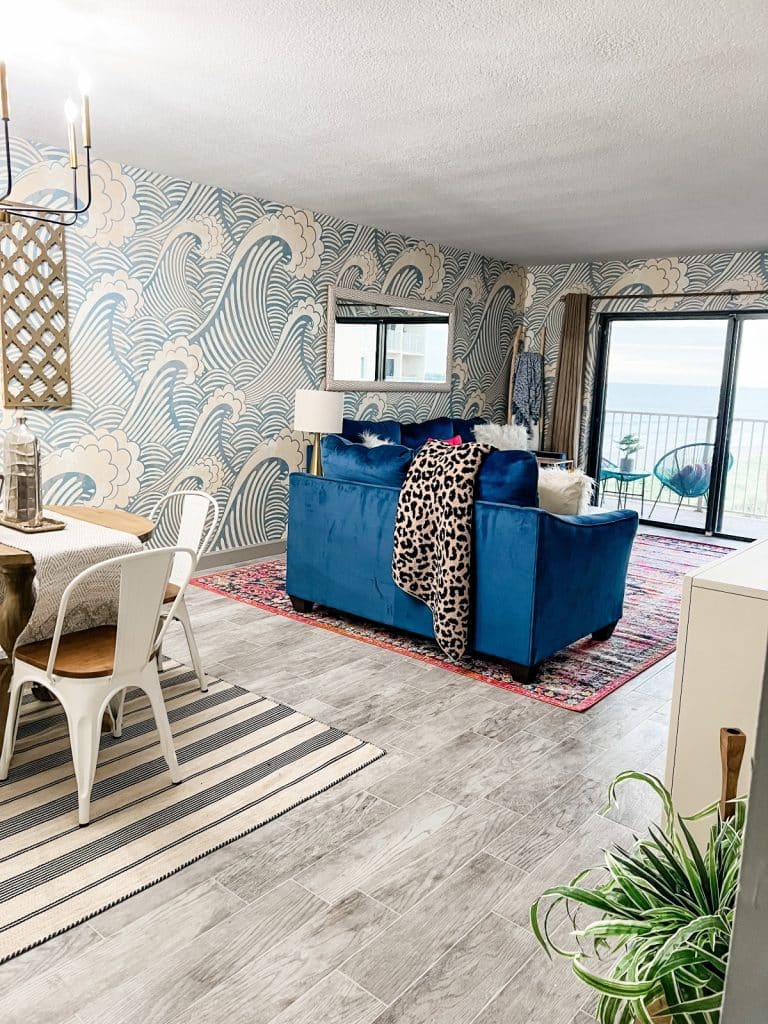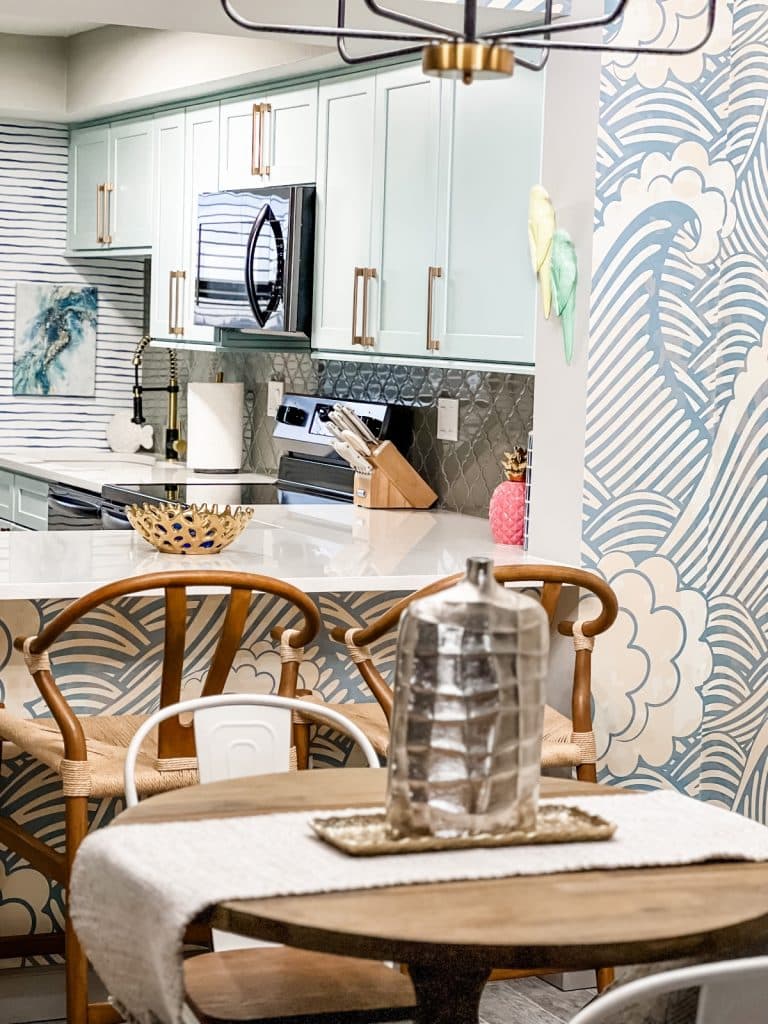 Obsessed with these bar stools!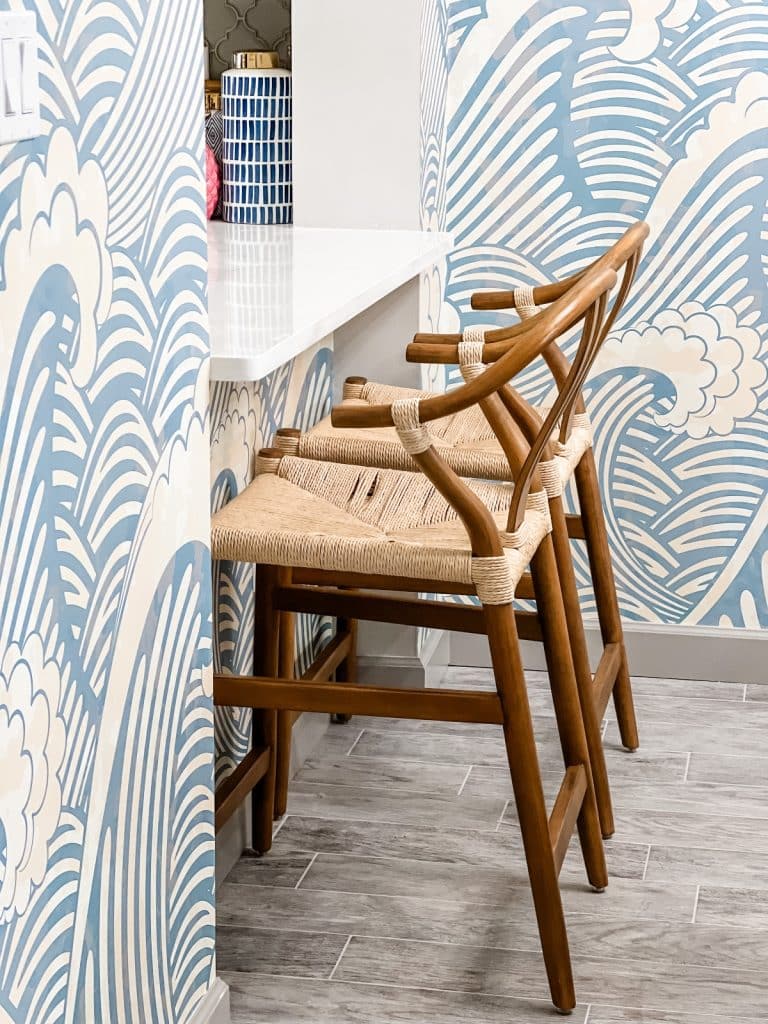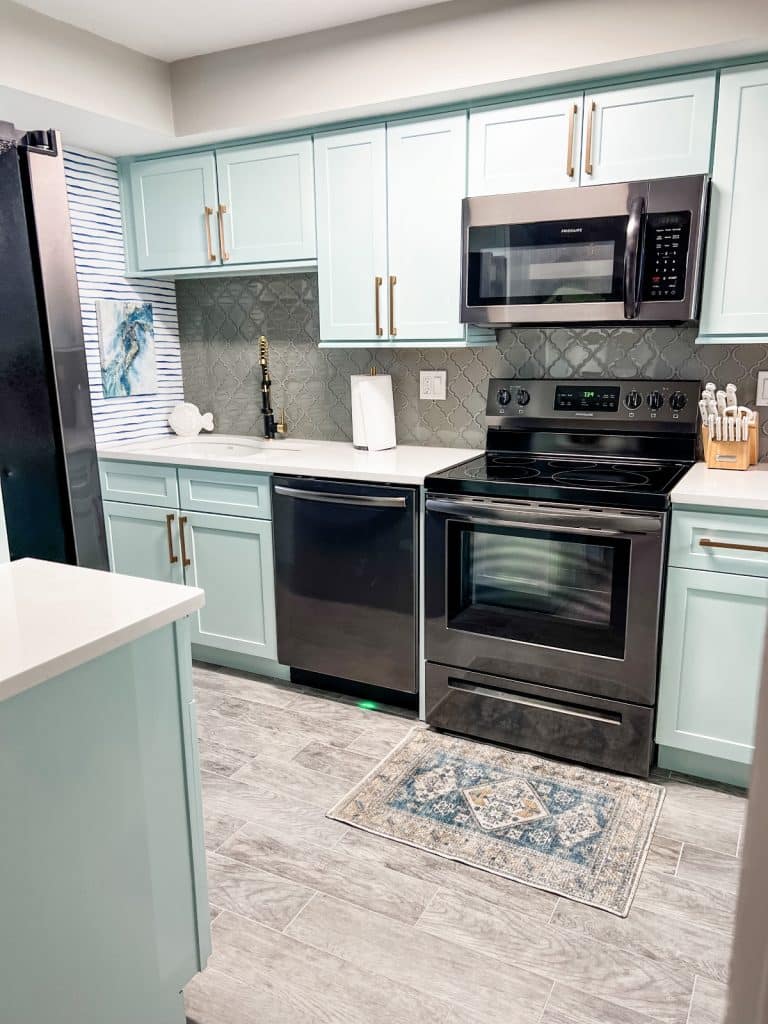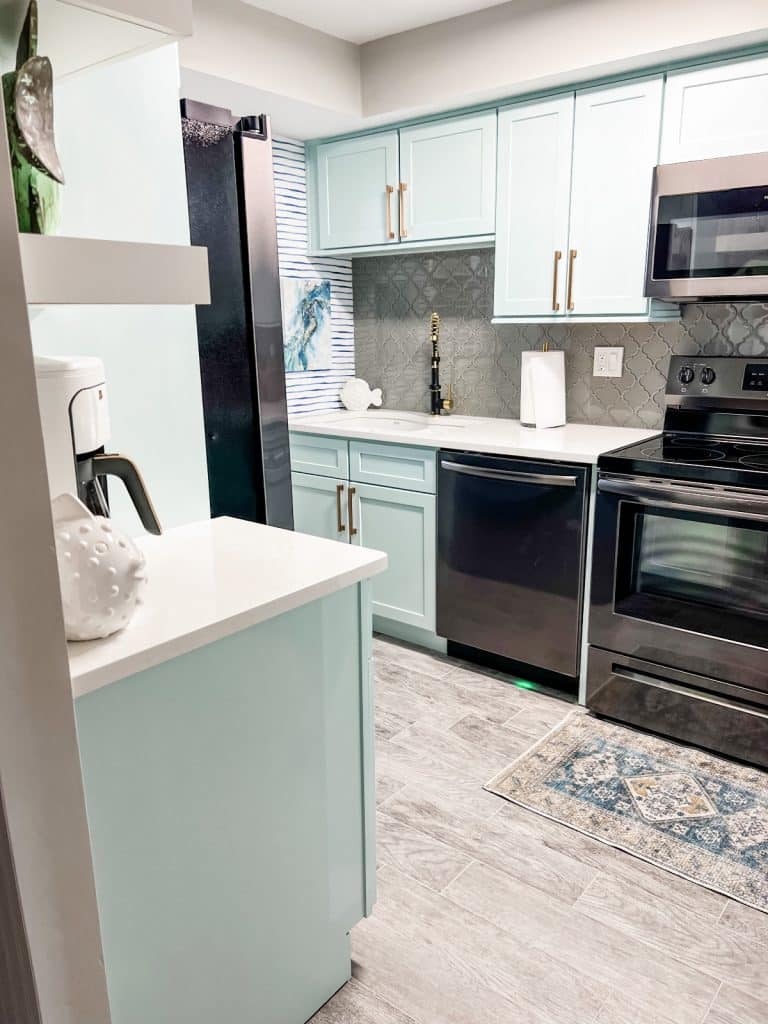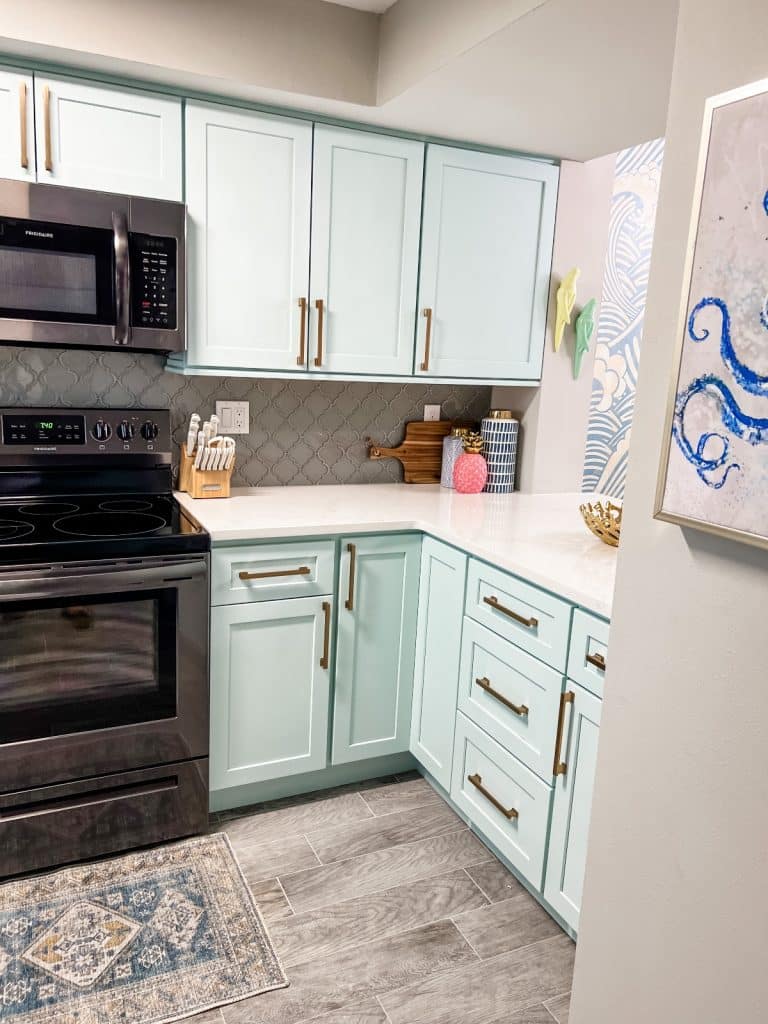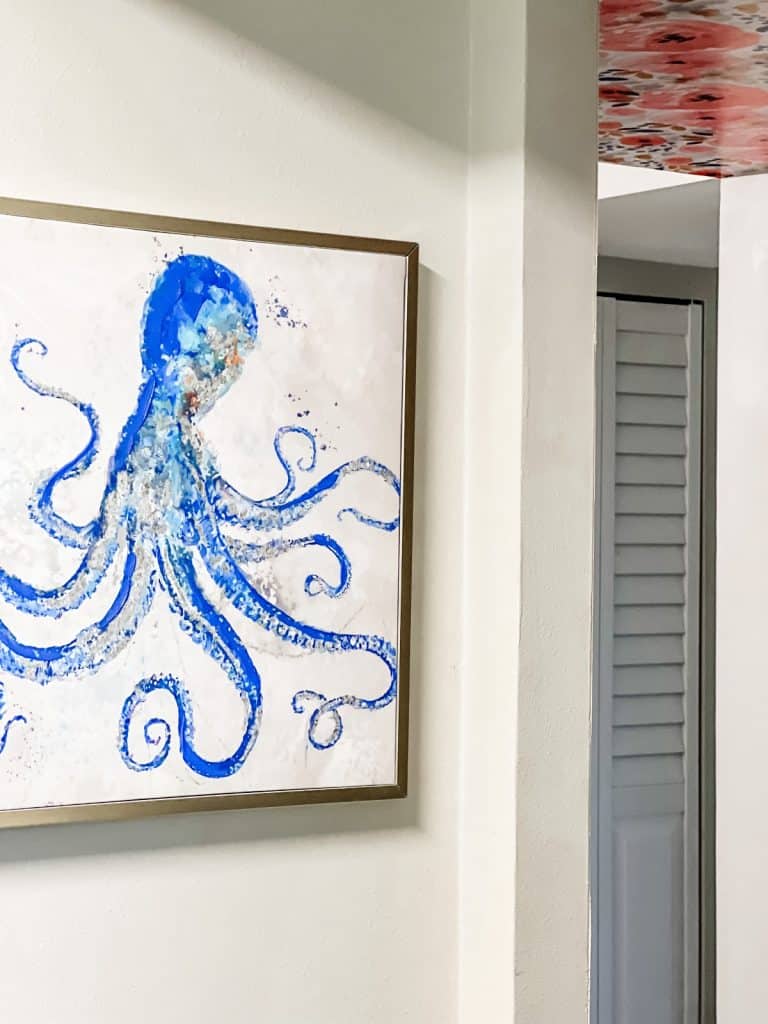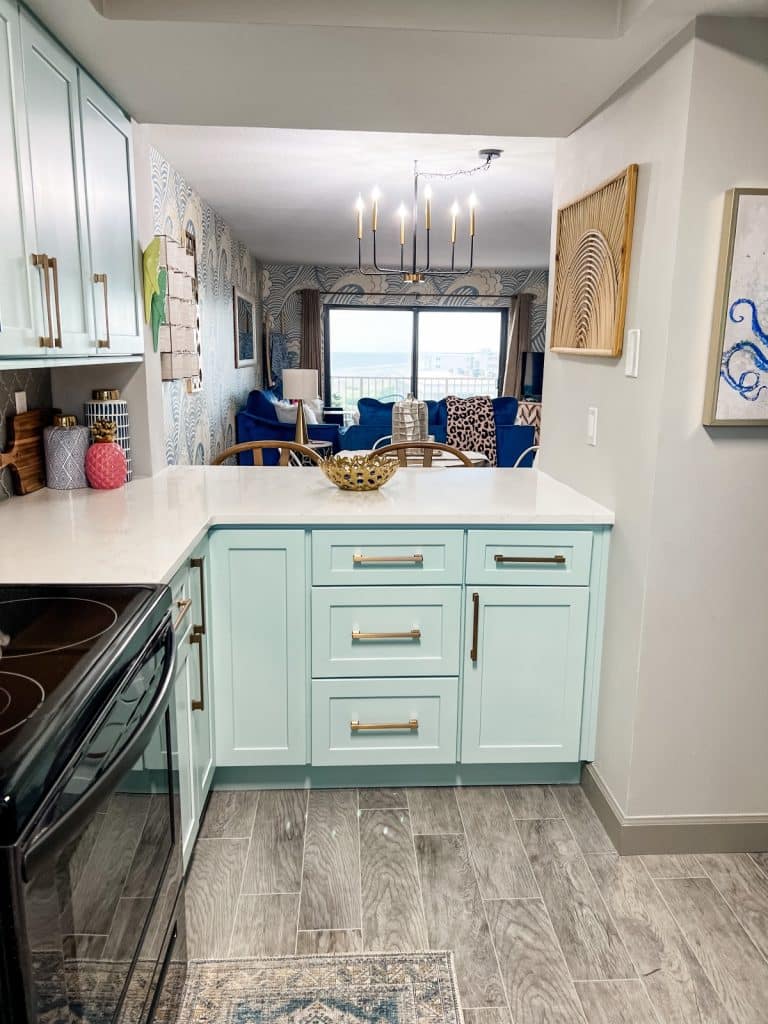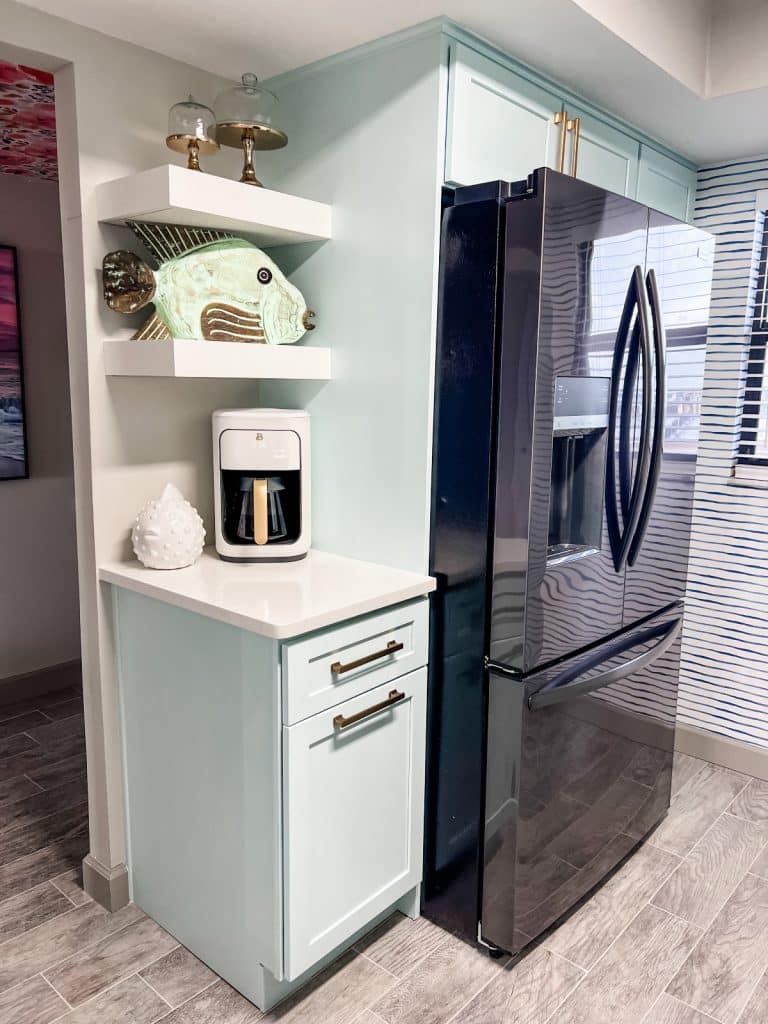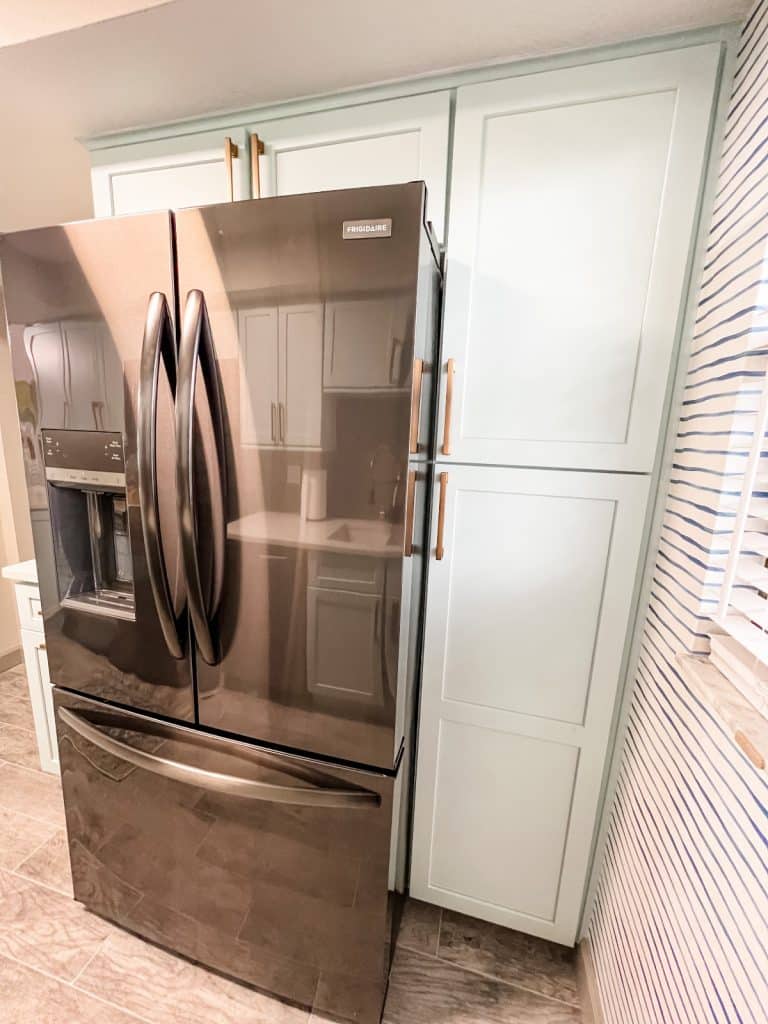 The CUTEST guest bedroom ever! maybe it is the surfboard wallpaper 😀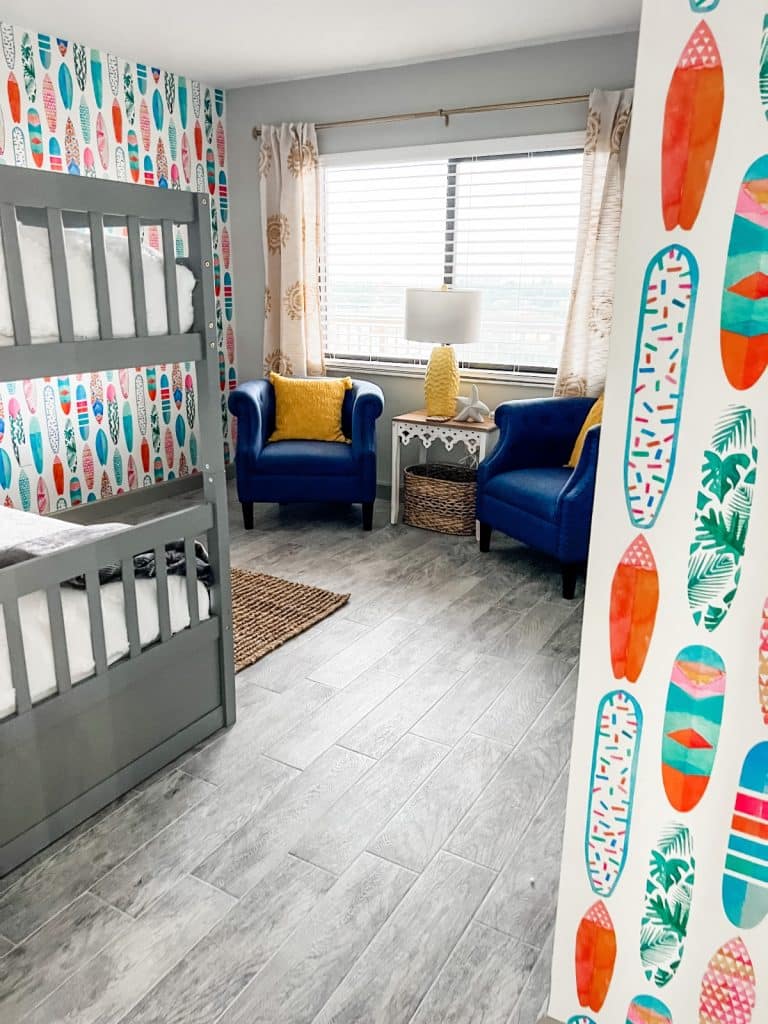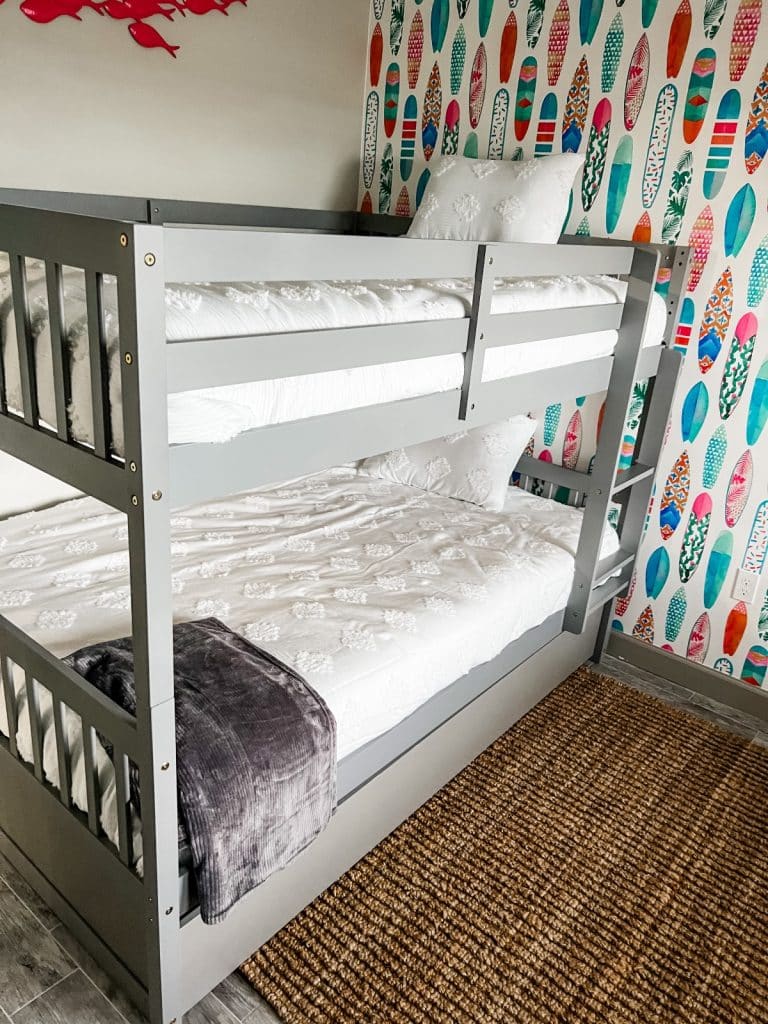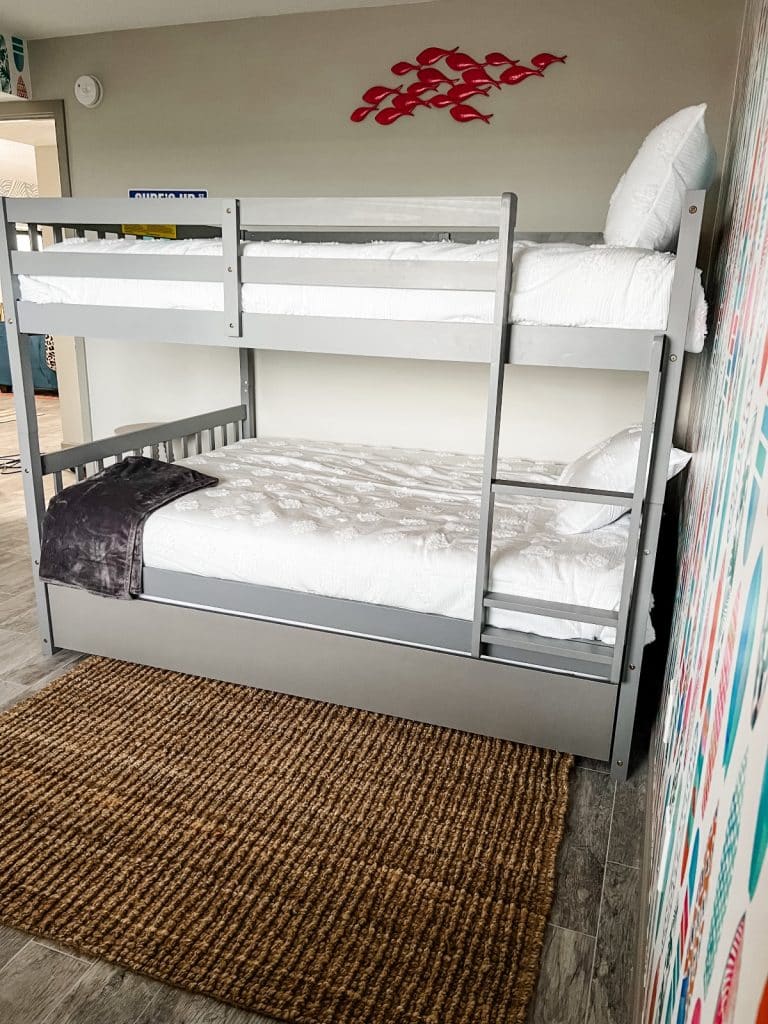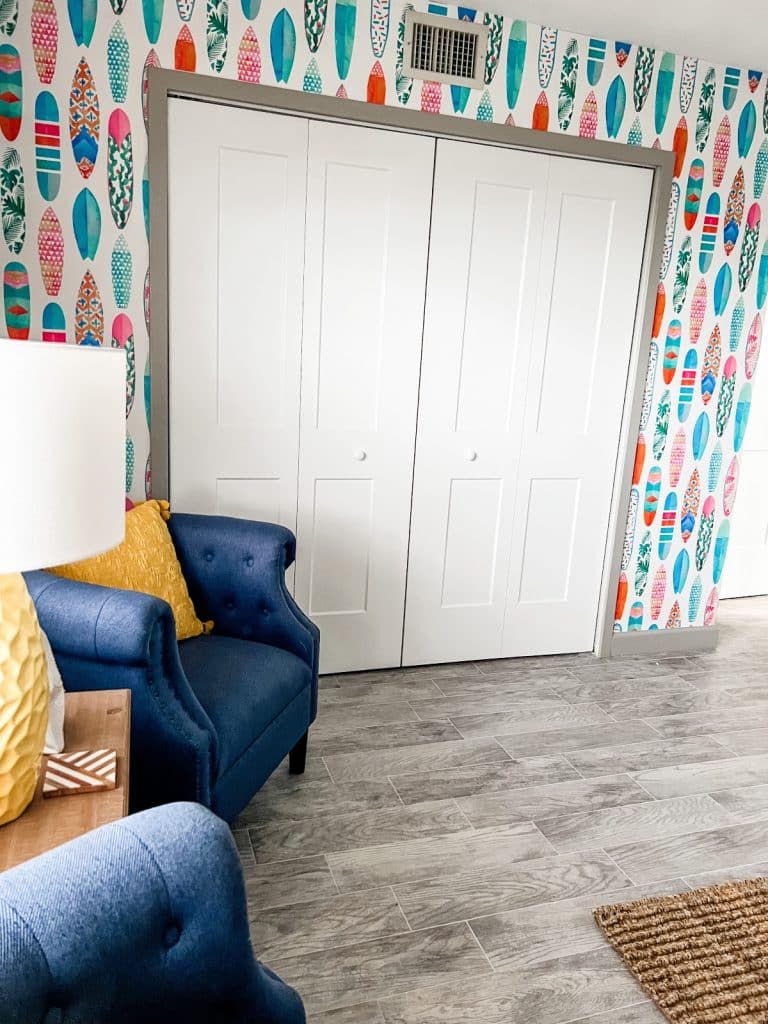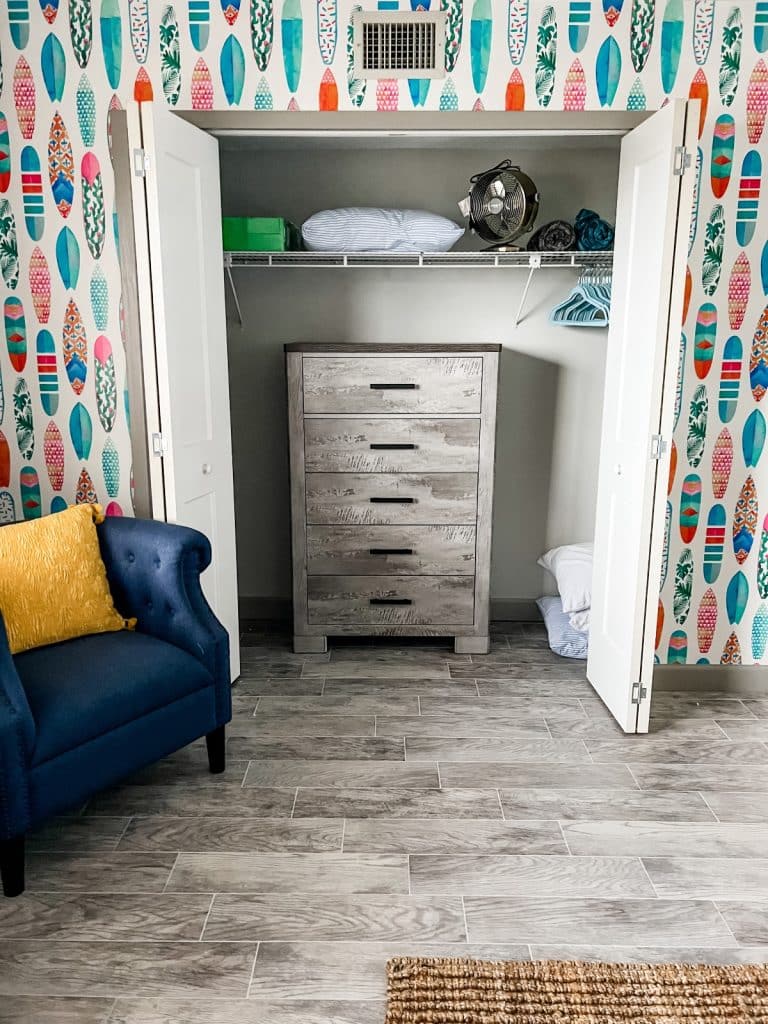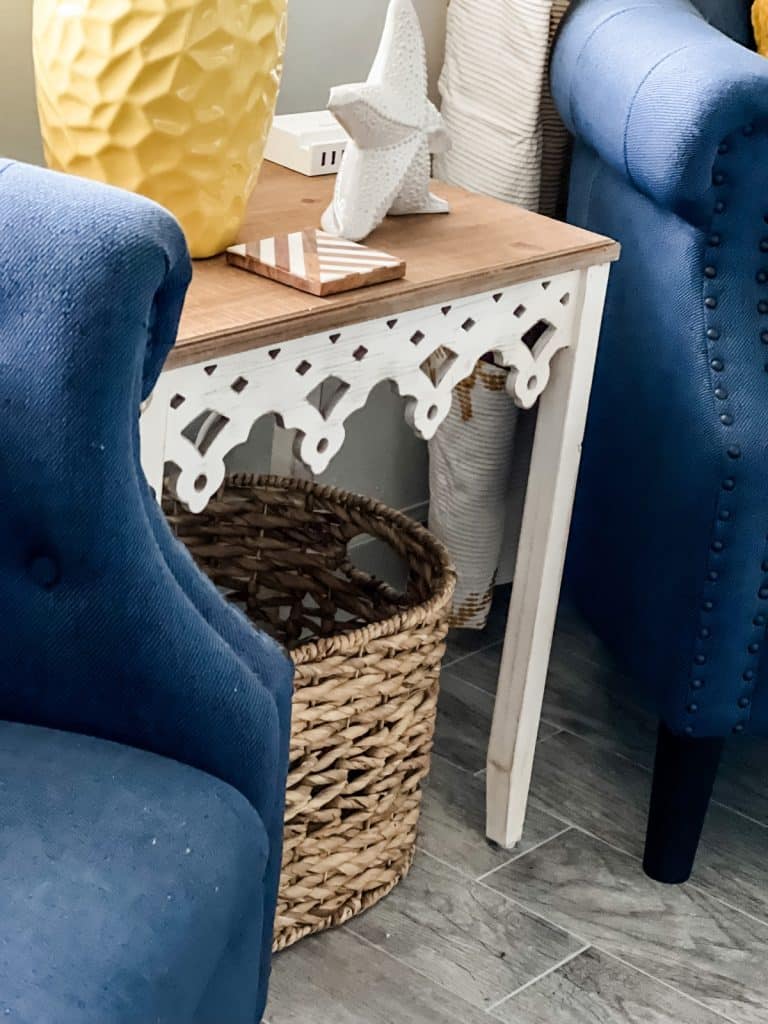 And the very unique master bedroom!! I love it!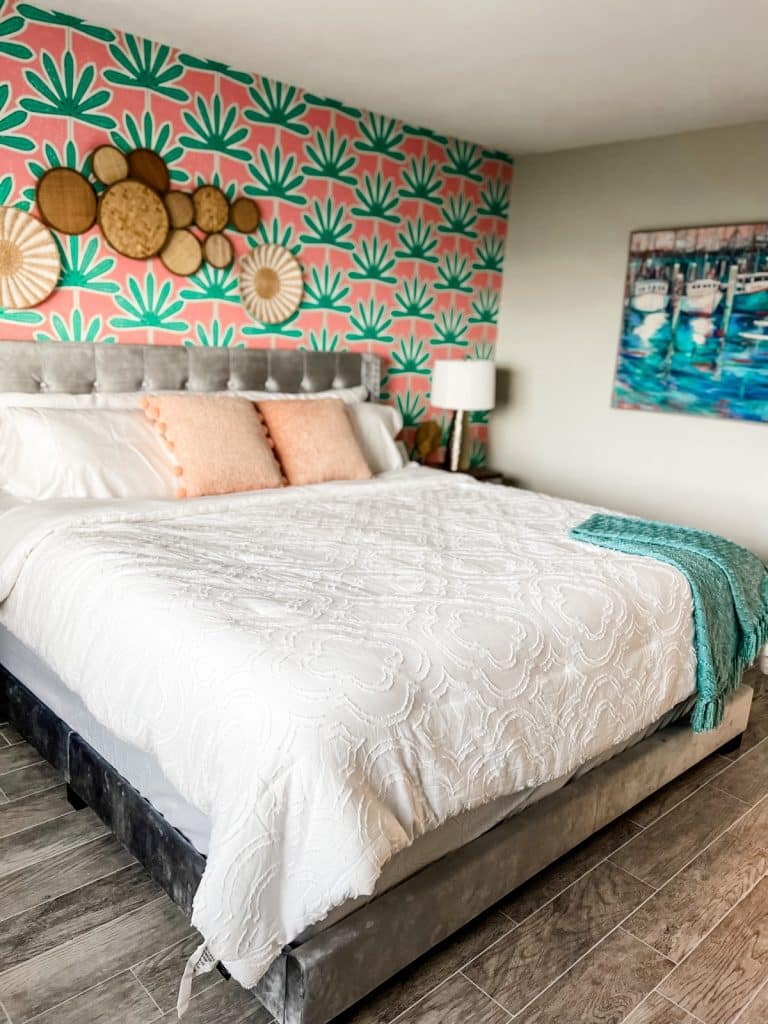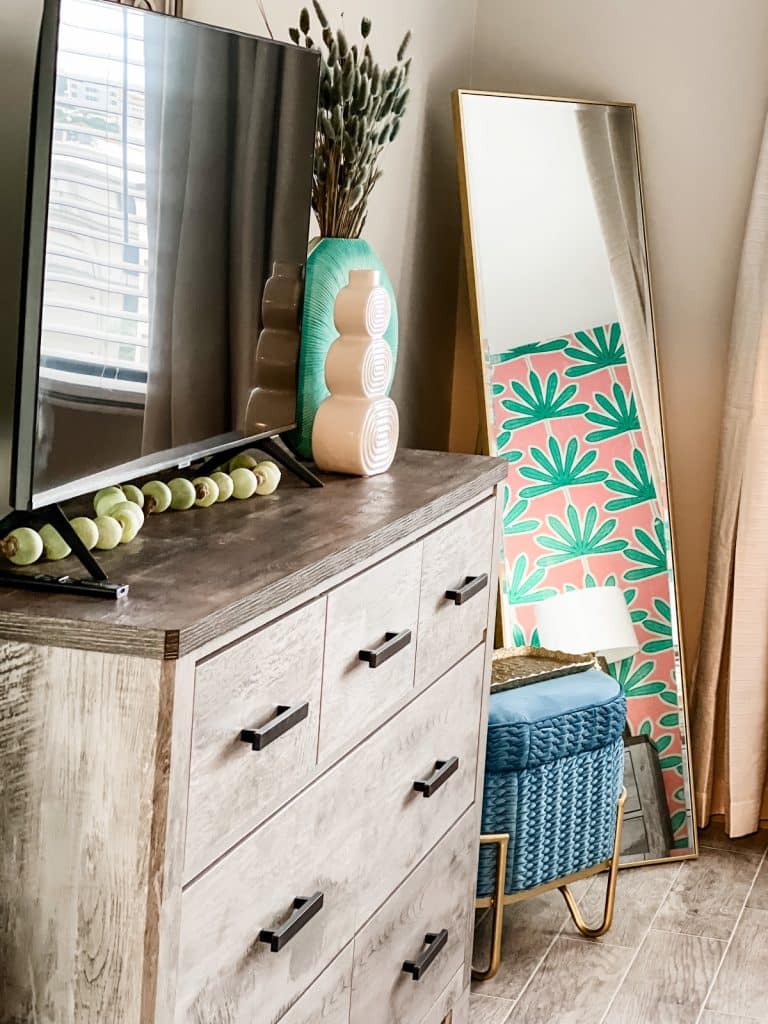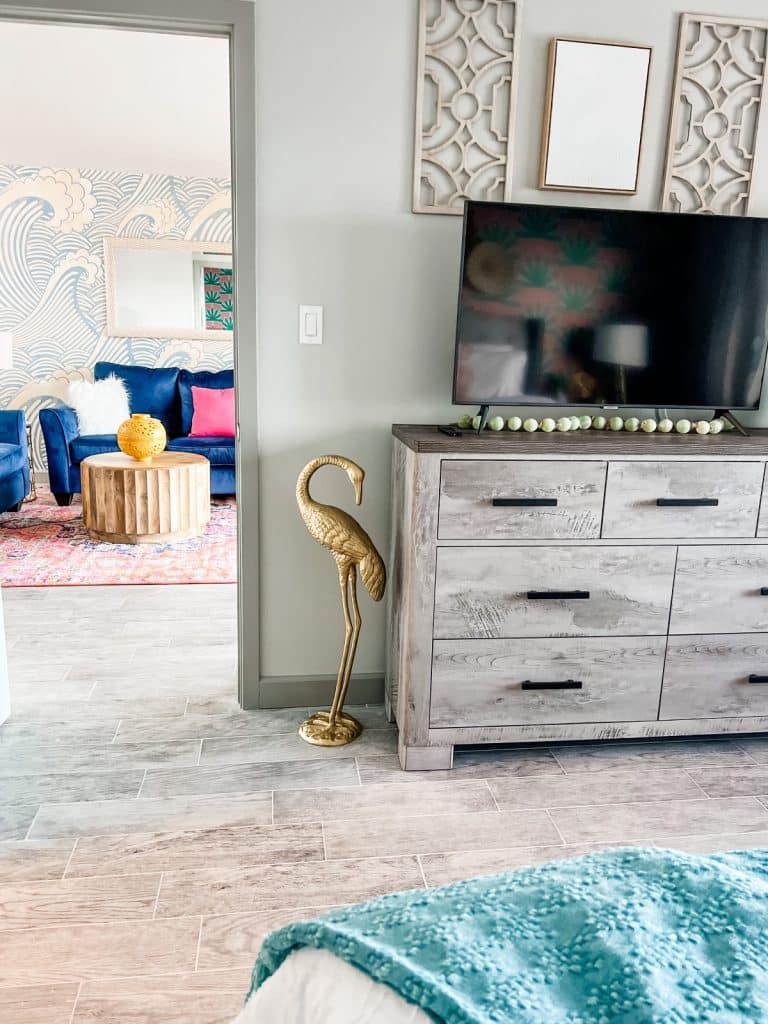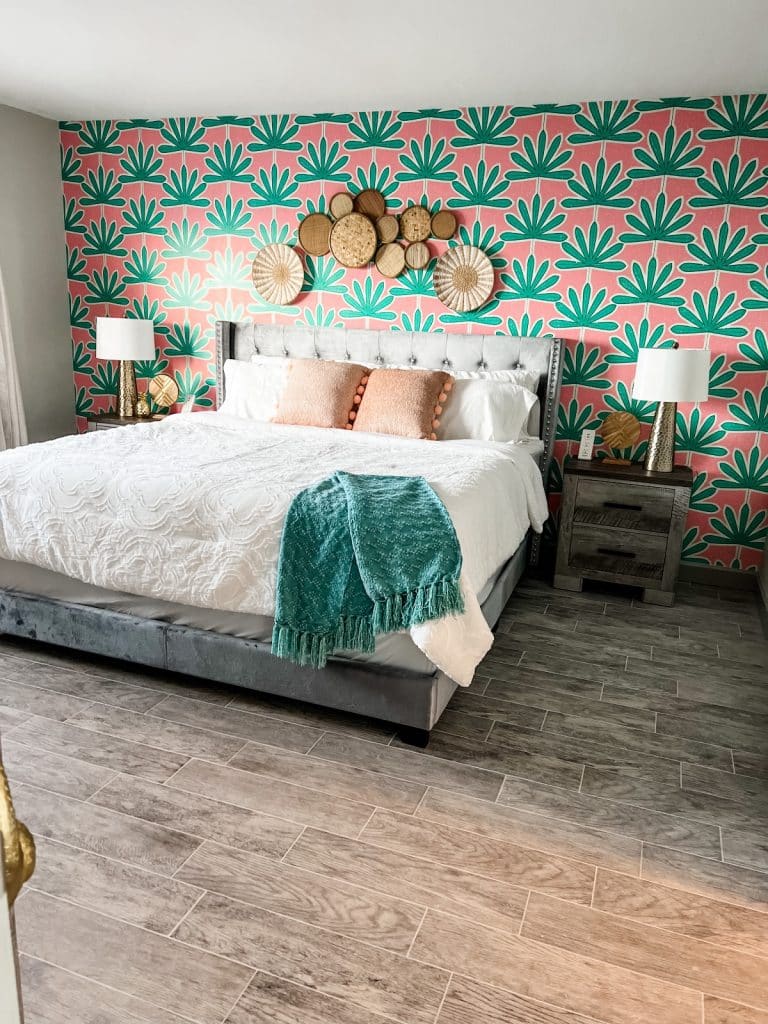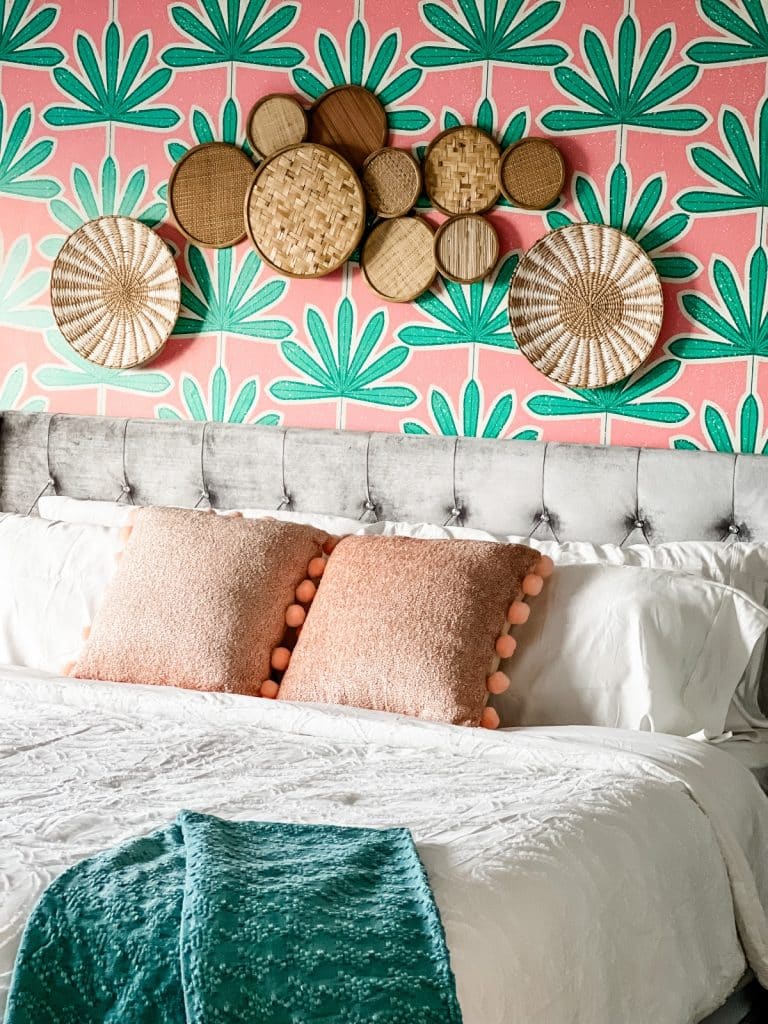 Master Bathroom with the Octopus is AMAZING! It is hard to get good pictures with the lights, but there is no natural light, so they have to be on!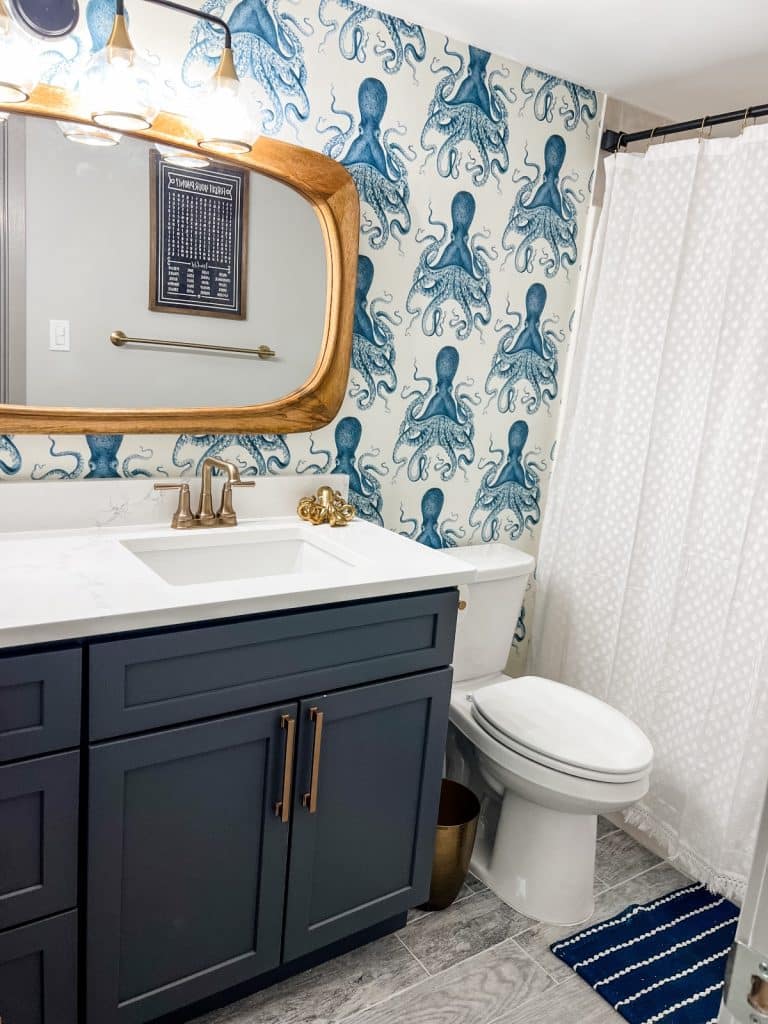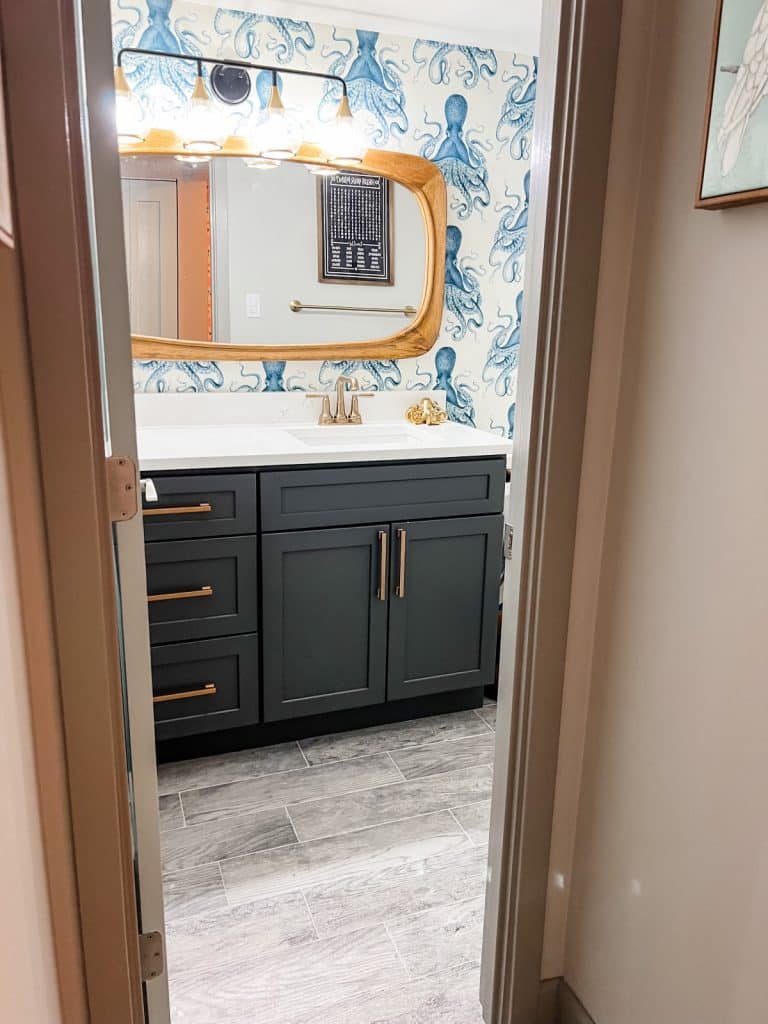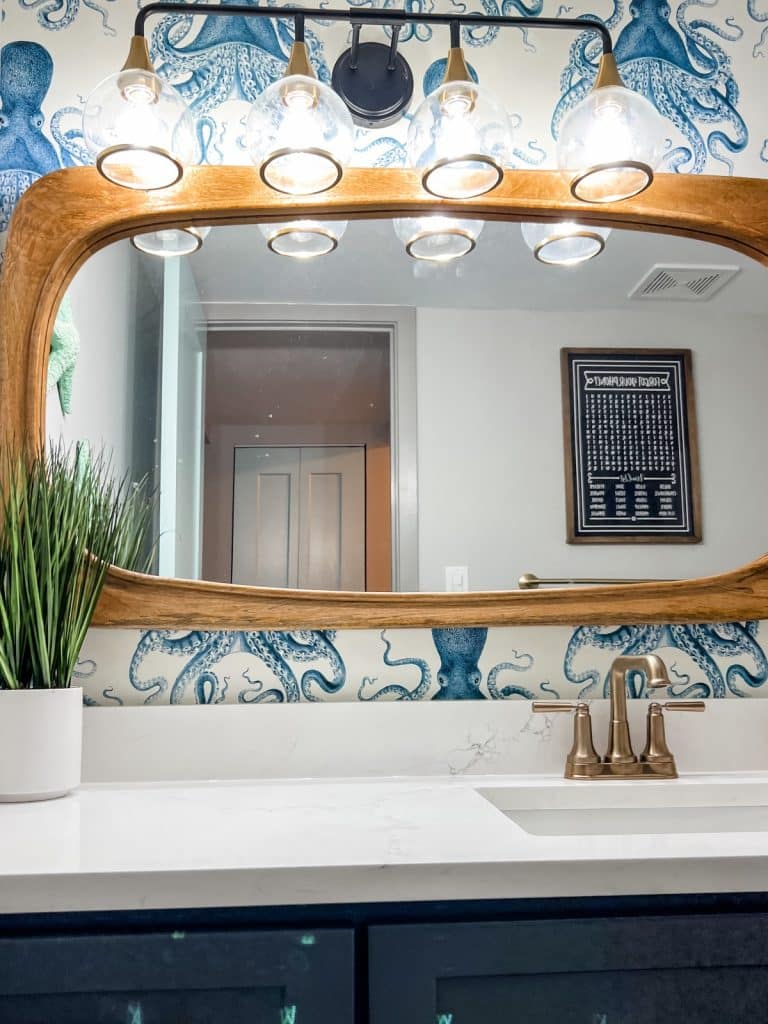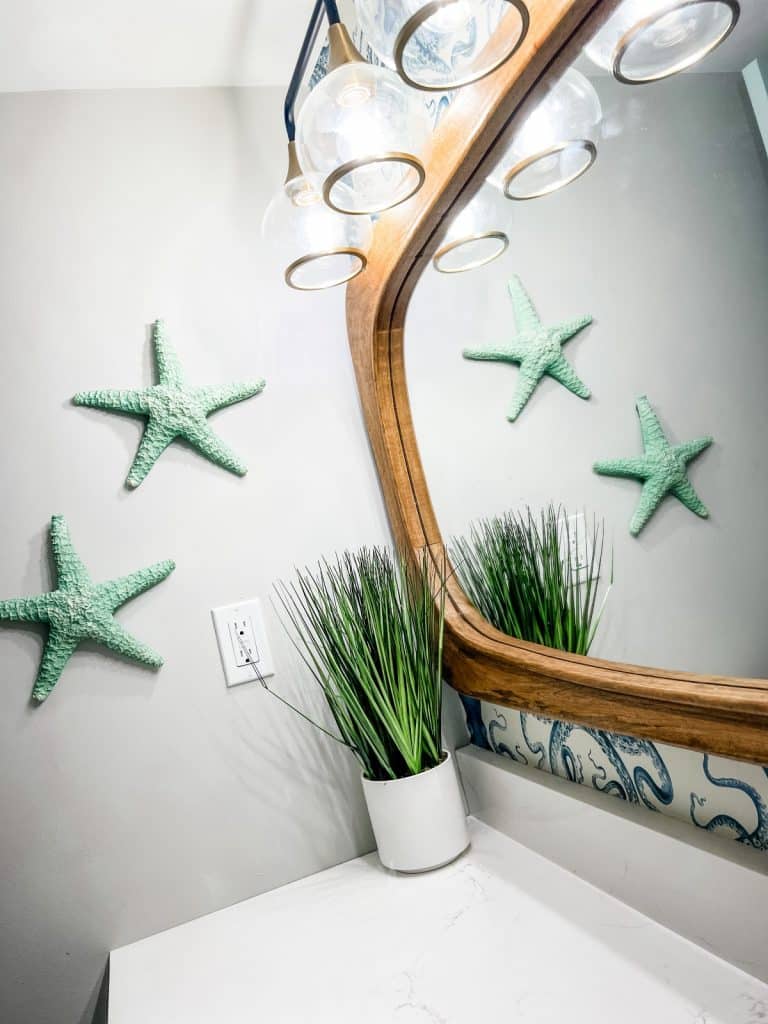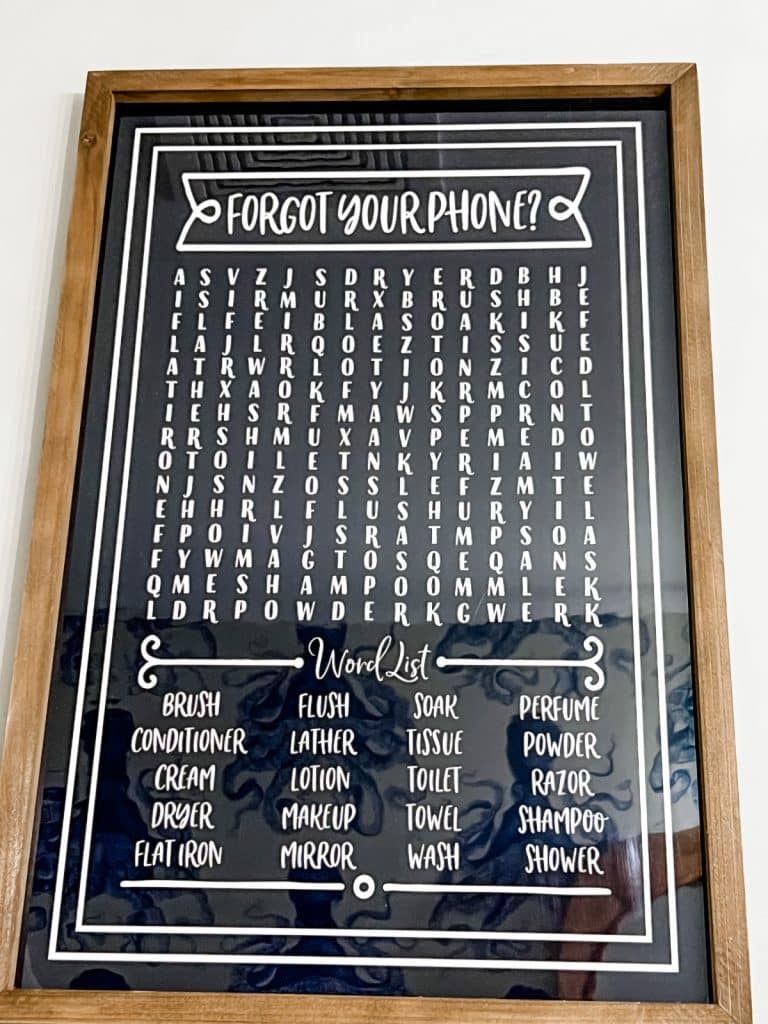 And the seahorses in the Guest Bath with pink stripes…I can't even!!!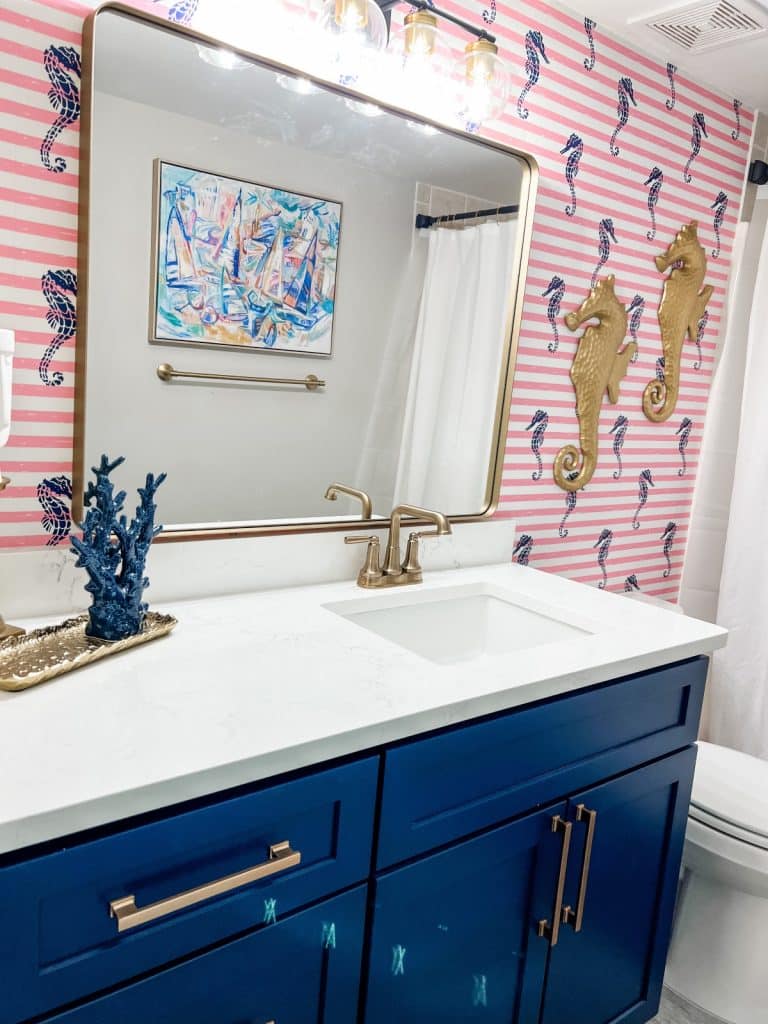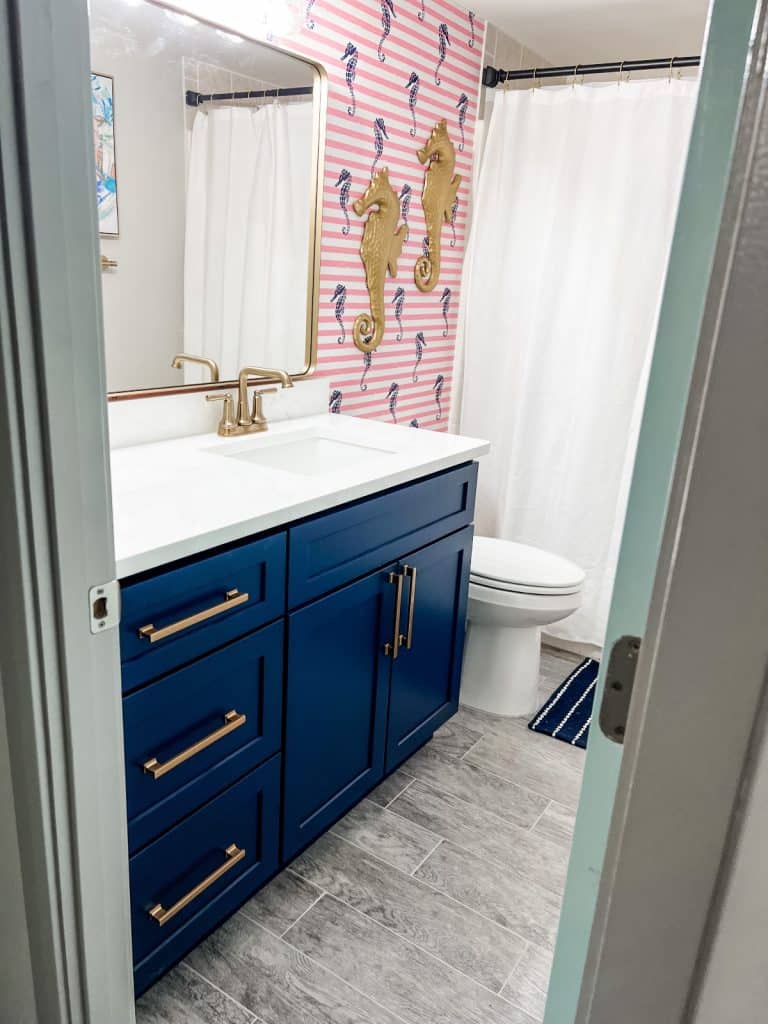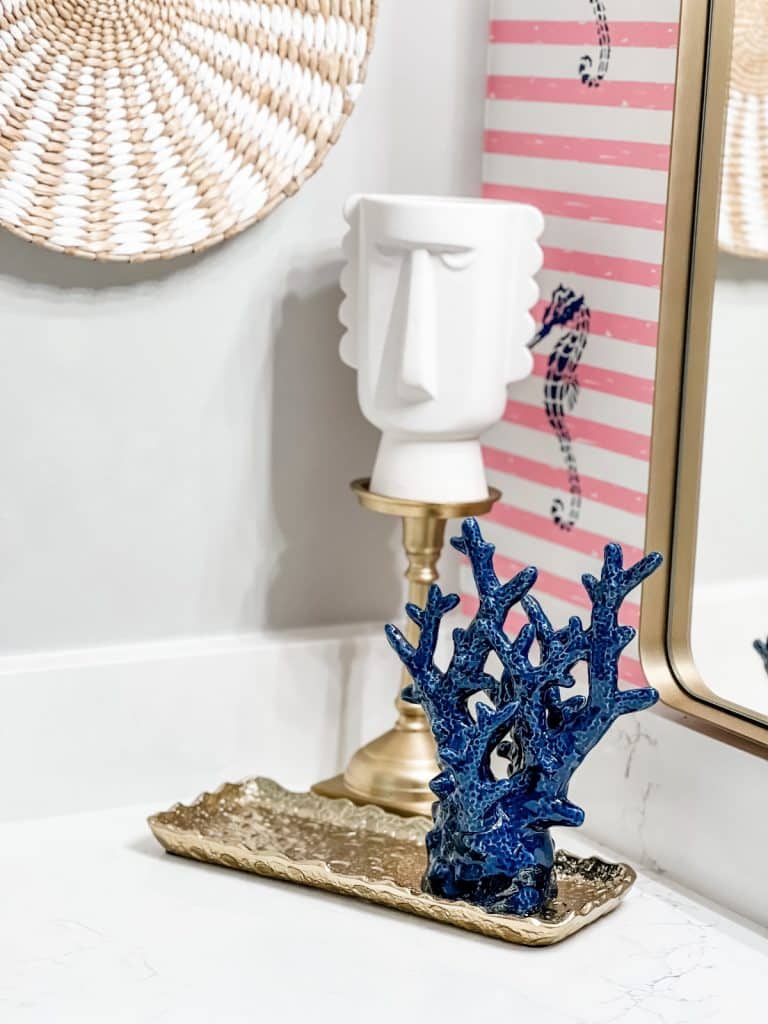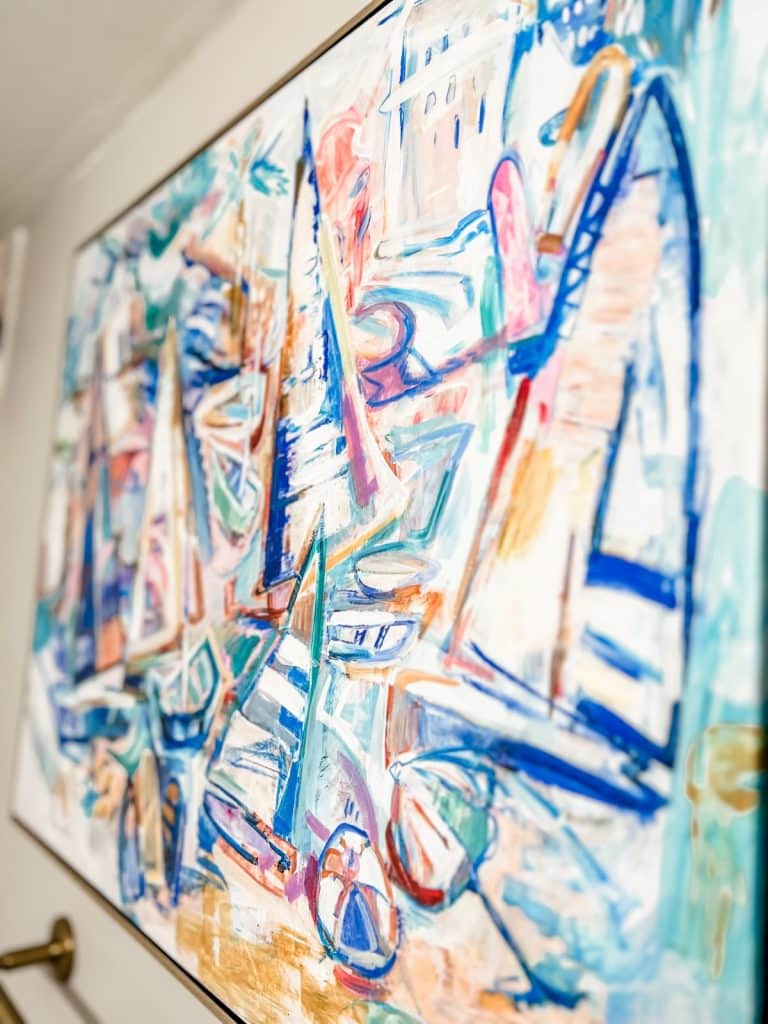 What do you think?? Do you think it got the upgrade it needed from all of the BEFORE PICTURES???

Be sure you are following on FACEBOOK and INSTAGRAM!

You can BOOK THIS CONDO HERE!