If you have looked at home décor recently, you have seen all things coastal and nautical! You can't miss it, because it's everywhere! Today, I'm taking $5 and creating some super simple tabletop décor pieces. They are perfect for shelf fillers and decorative trays.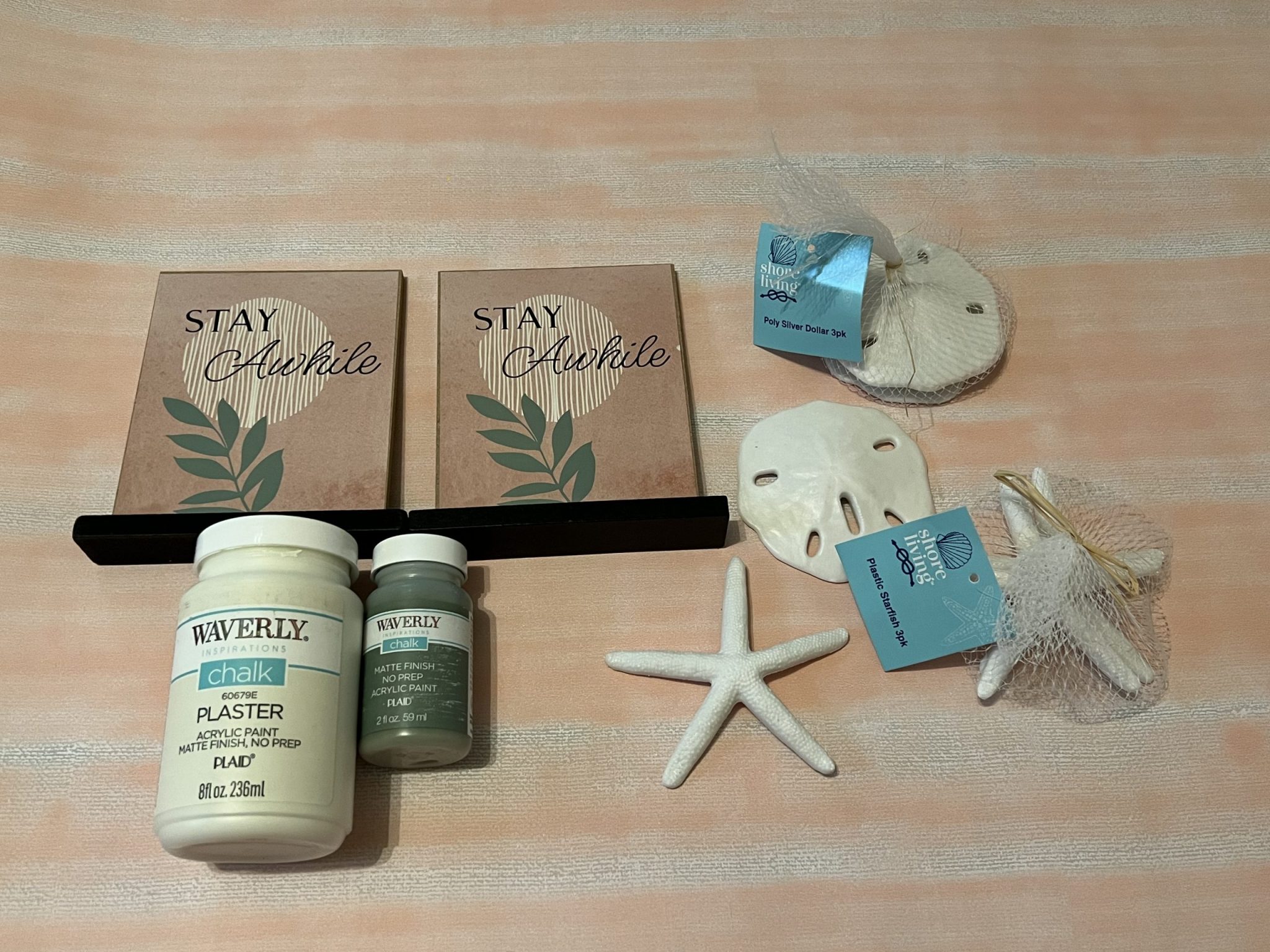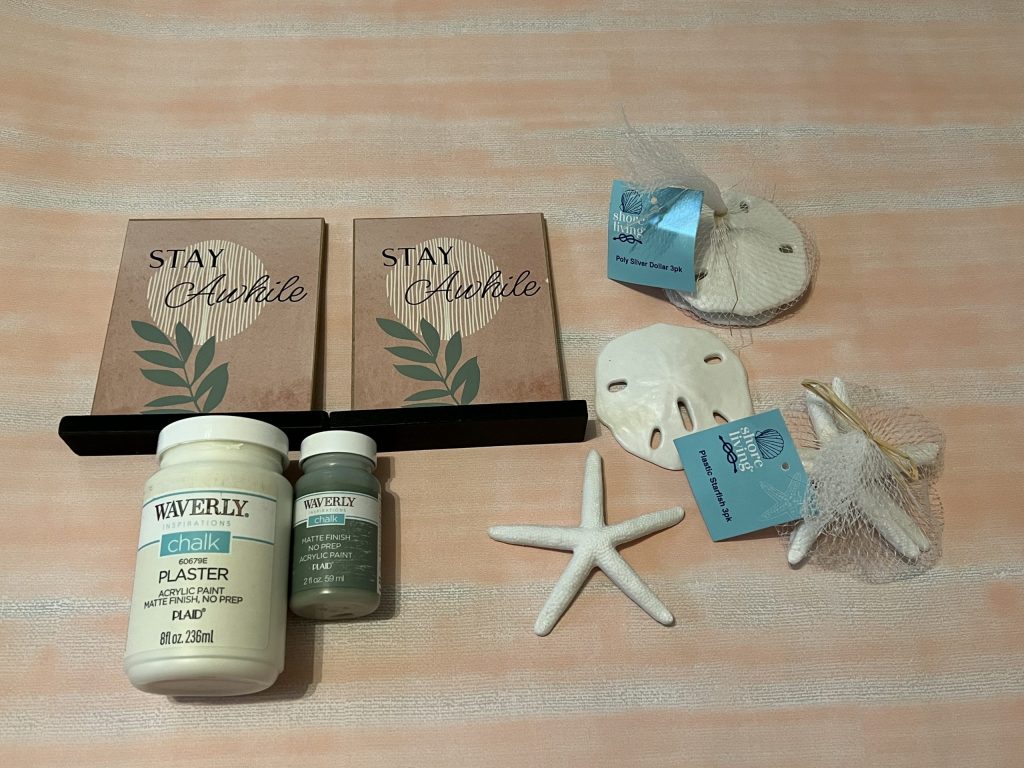 For this project, I used the following supplies:
Small self-standing "Stay Awhile" art from Dollar General
Sand Dollar pack – Dollar Tree
Starfish pack – Dollar Tree
Waverly chalk paint in Plaster and Moss
Chip paintbrush
Hot glue gun or E6000 all-purpose glue
Sanding block
These cute little signs were the perfect size for this project, and they were only $1! I got them on sale during a buy one, get one free sale, I scored both for $1 total!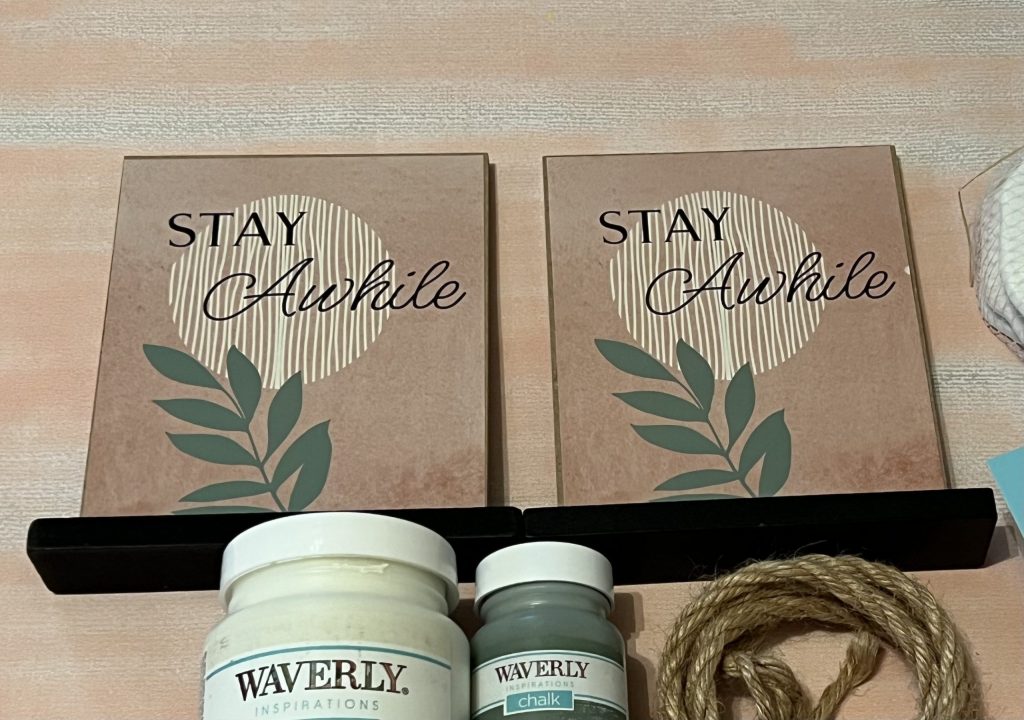 Instead of painting over the graphic on the front, I flipped the signs over, removed the price stickers and painted on a coat of chalk paint. I used the Waverly color Plaster that I purchased from Walmart.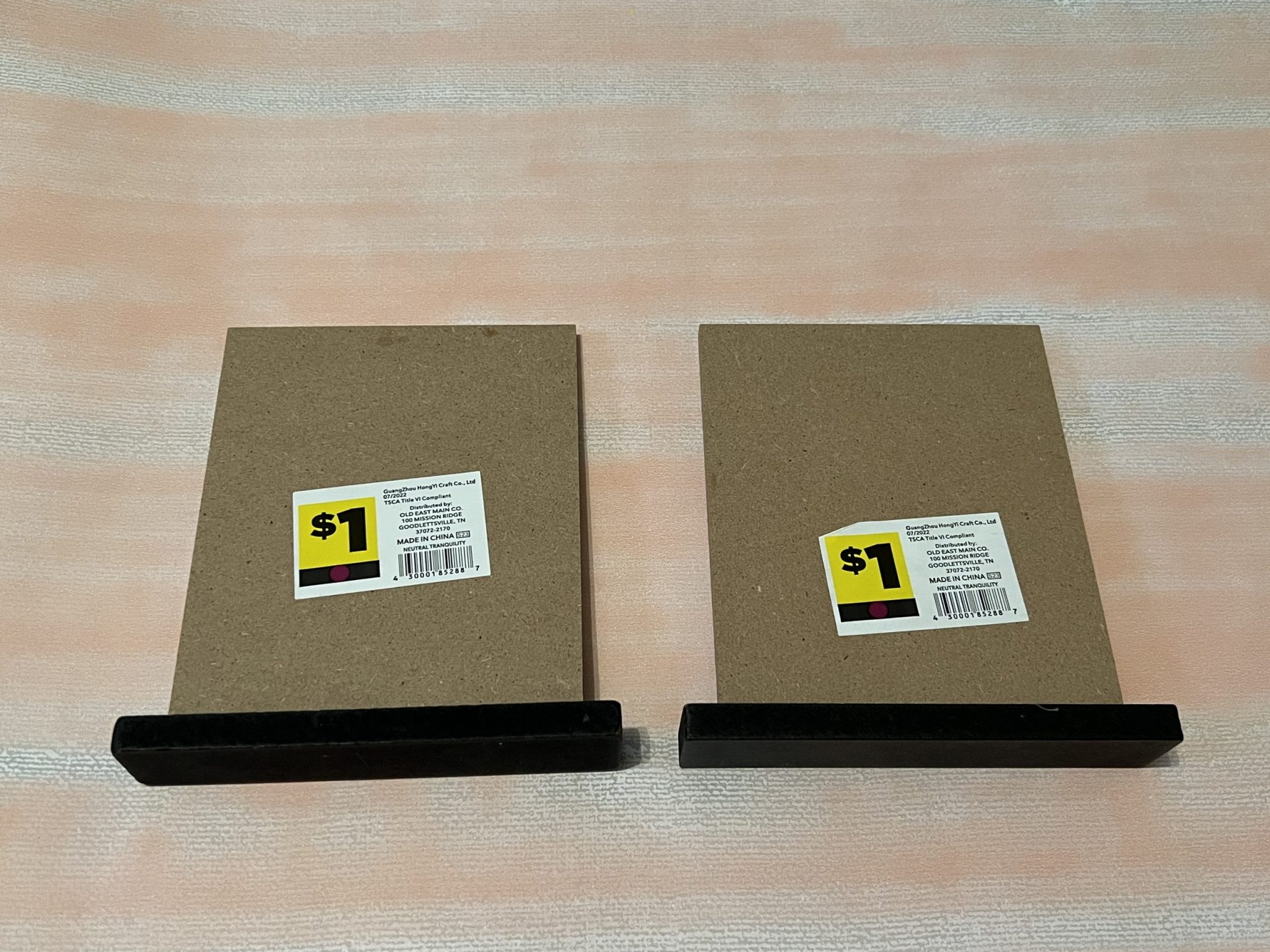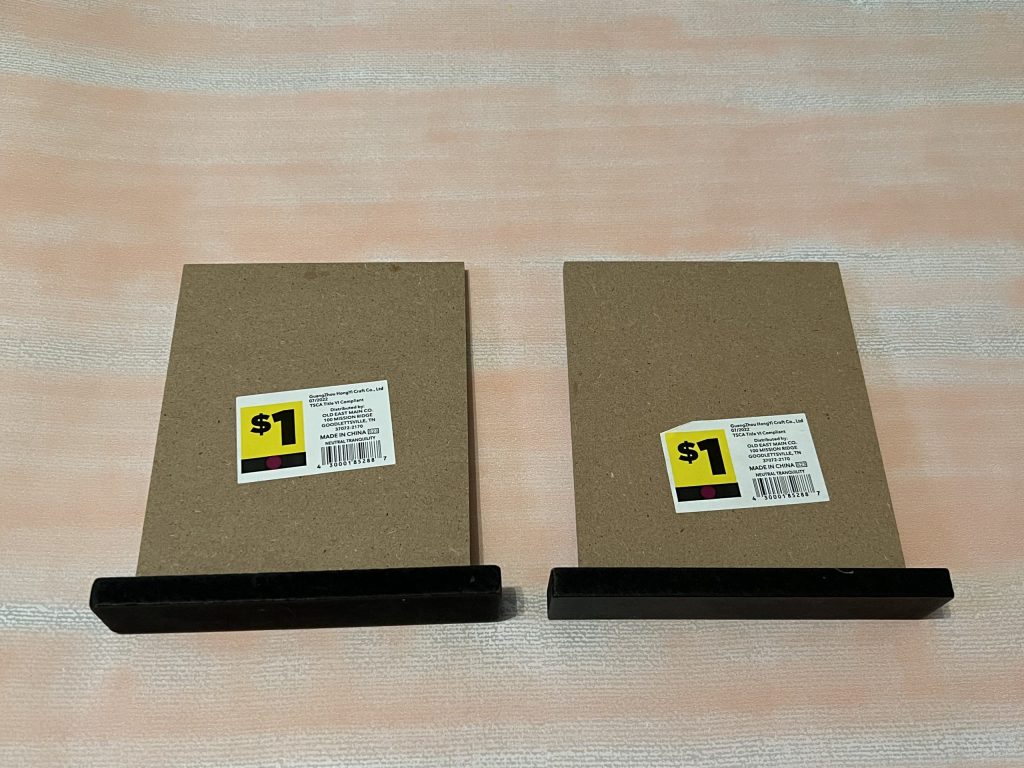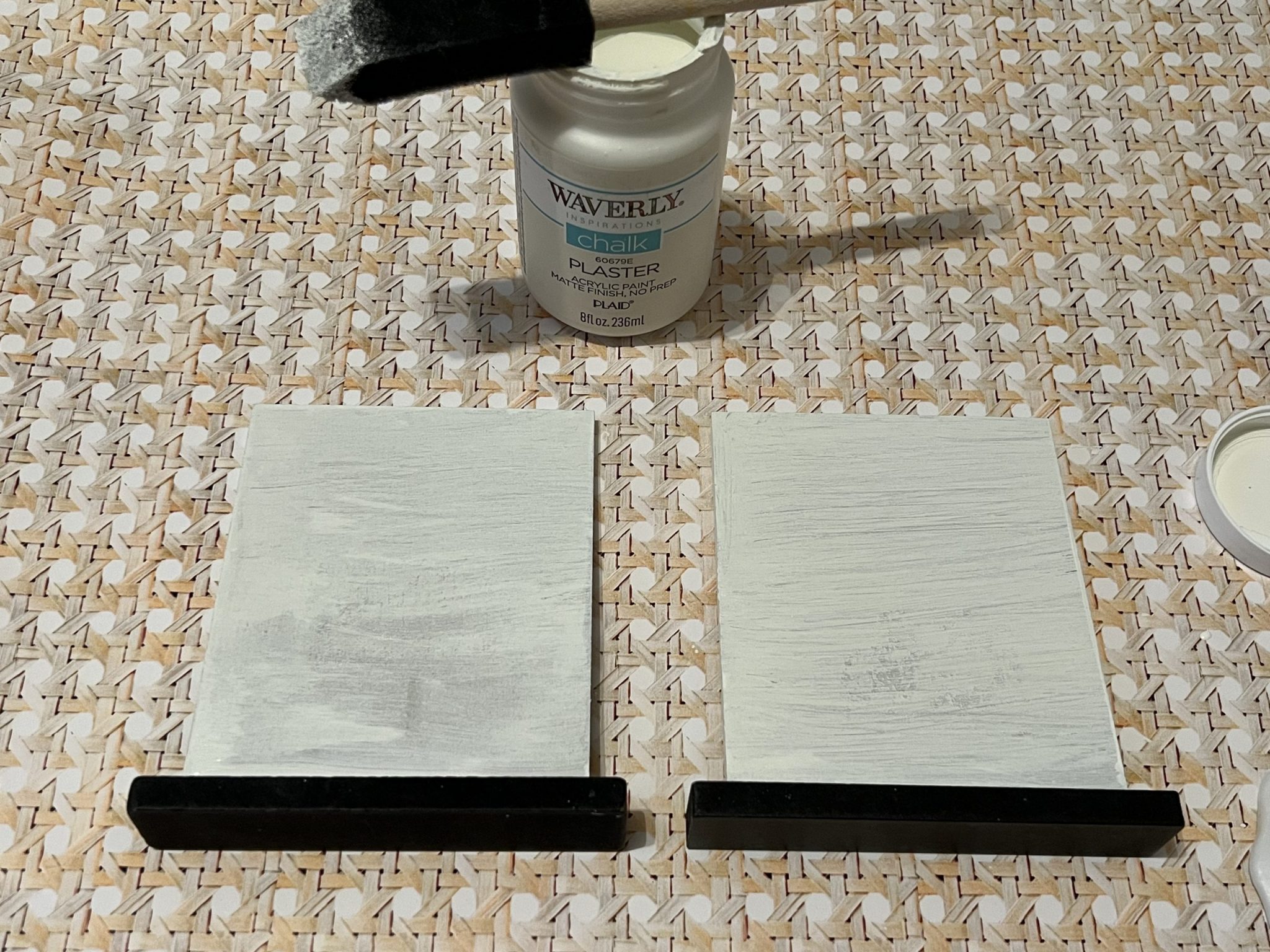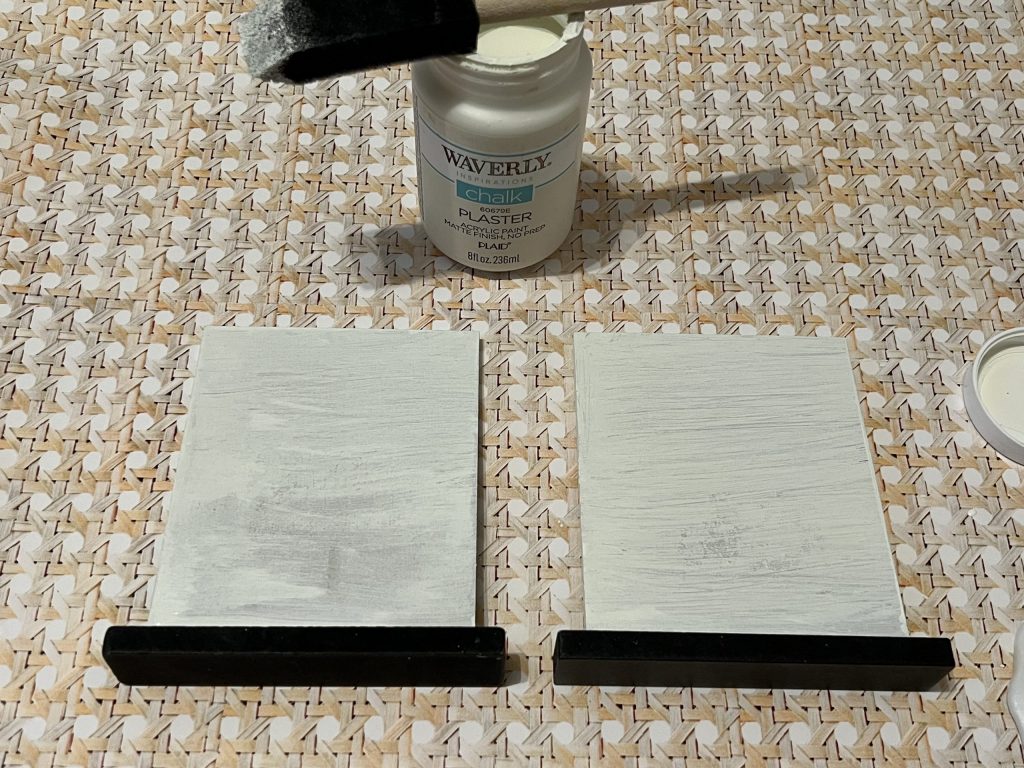 After the white dried, I used a chip brush to paint a light coat of moss green chalk paint. I didn't want full coverage, so it would have a slight distressed look.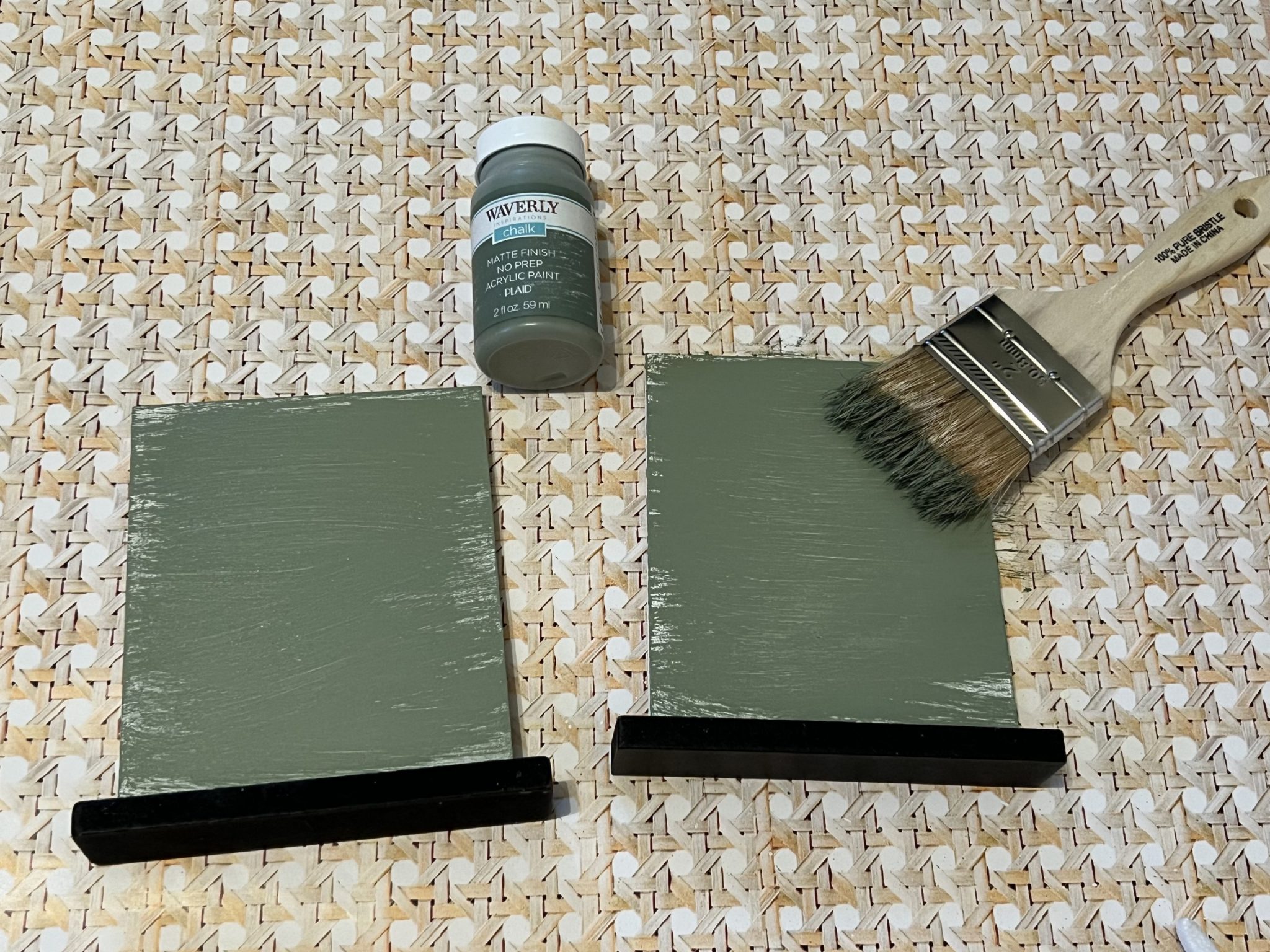 Once the green dried, I used my sanding block to distress the paint a bit more.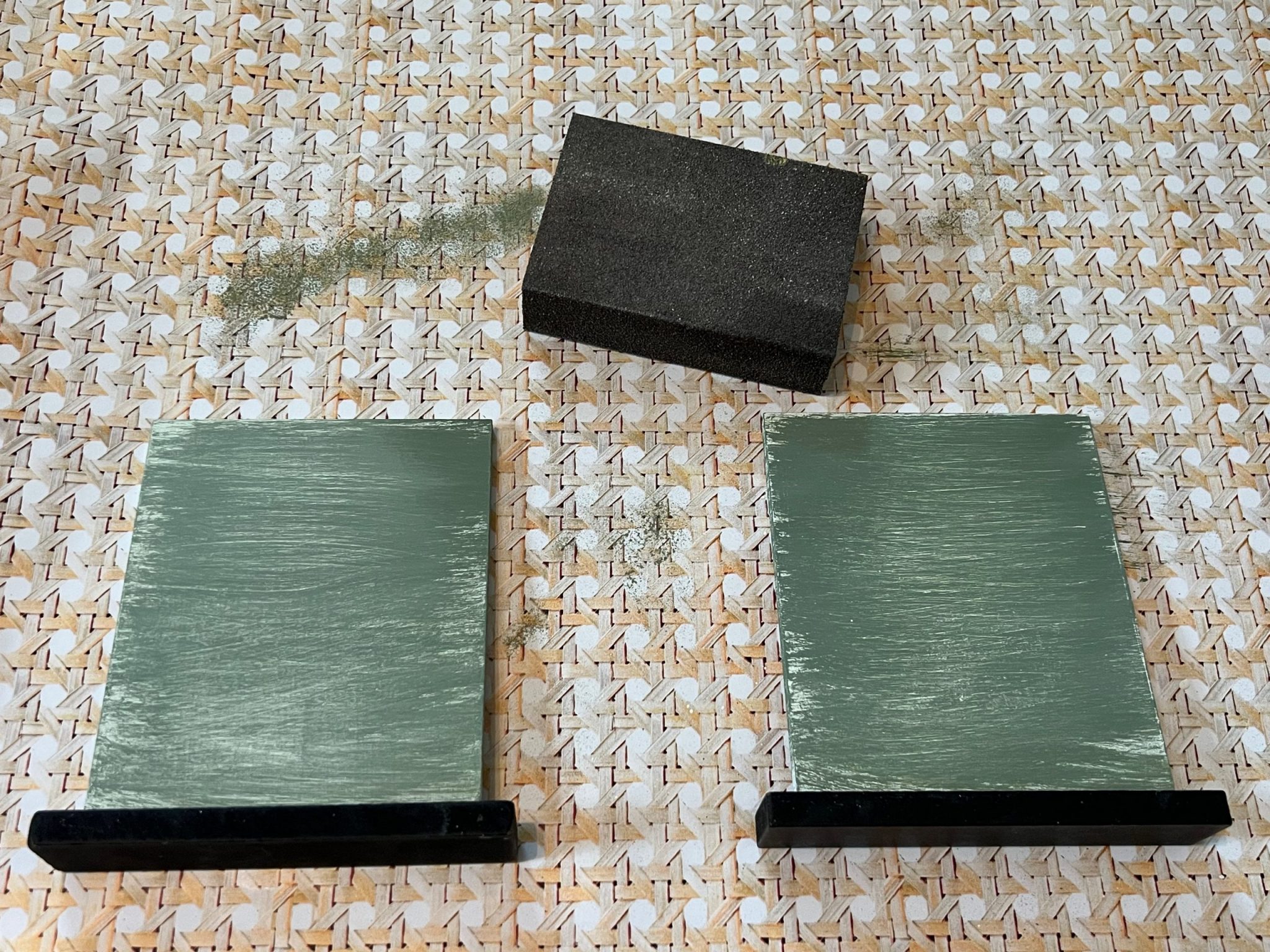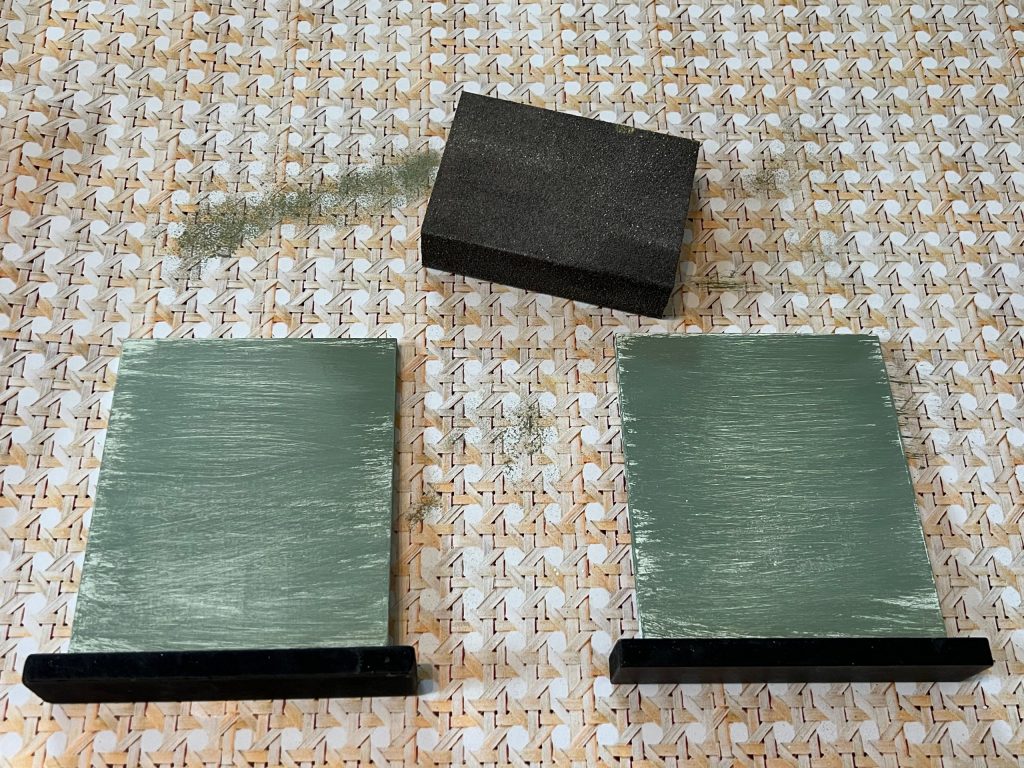 Finally, I applied some hot glue on the backs of the sand dollar and starfish and glued them to the center of each sign.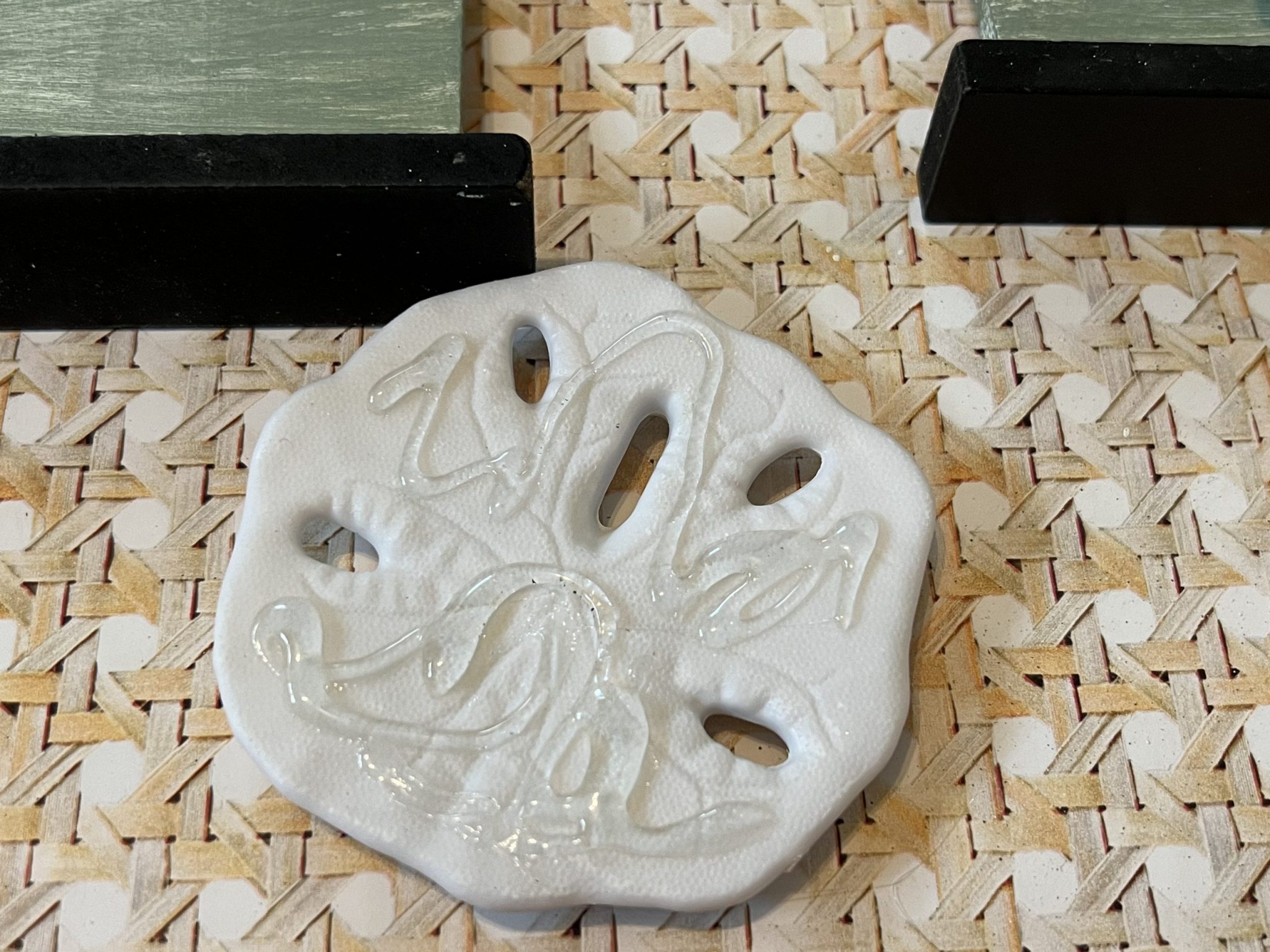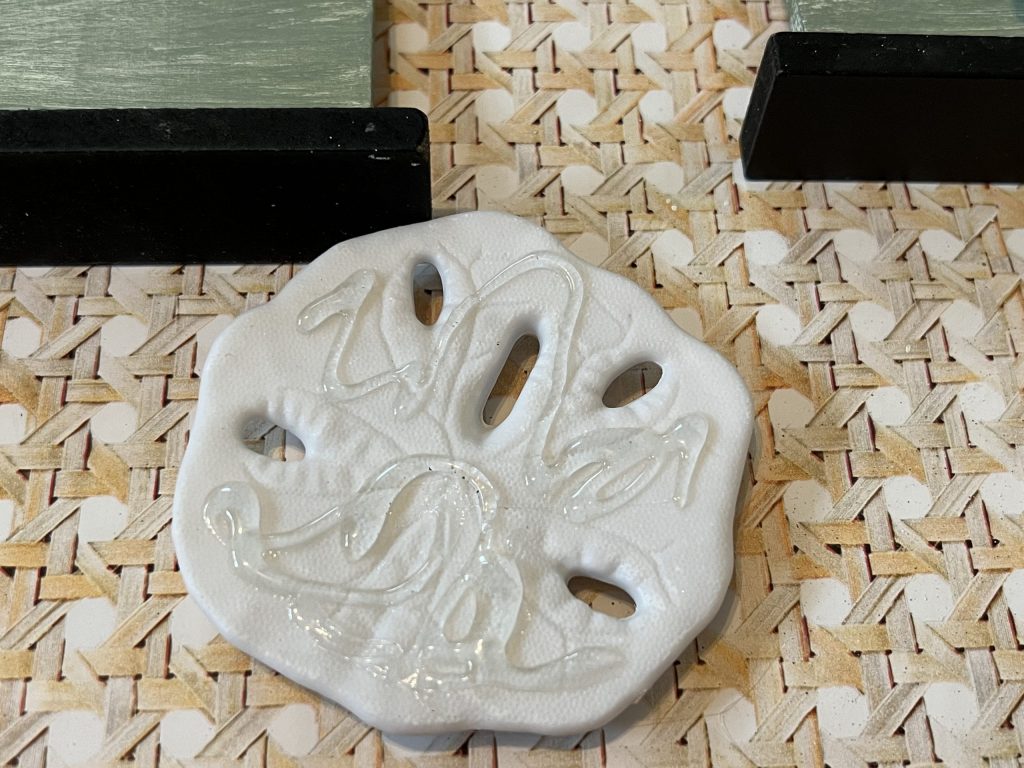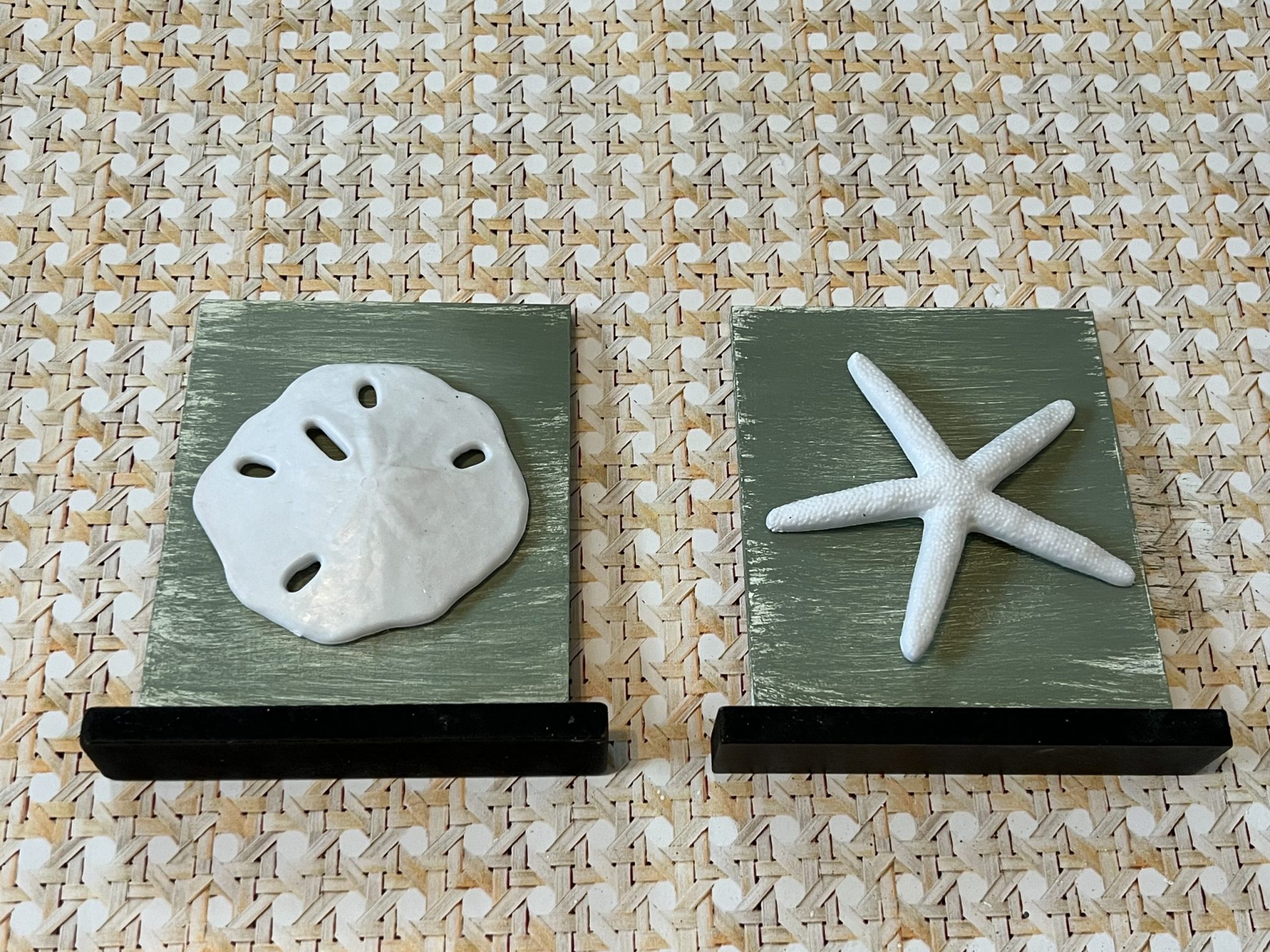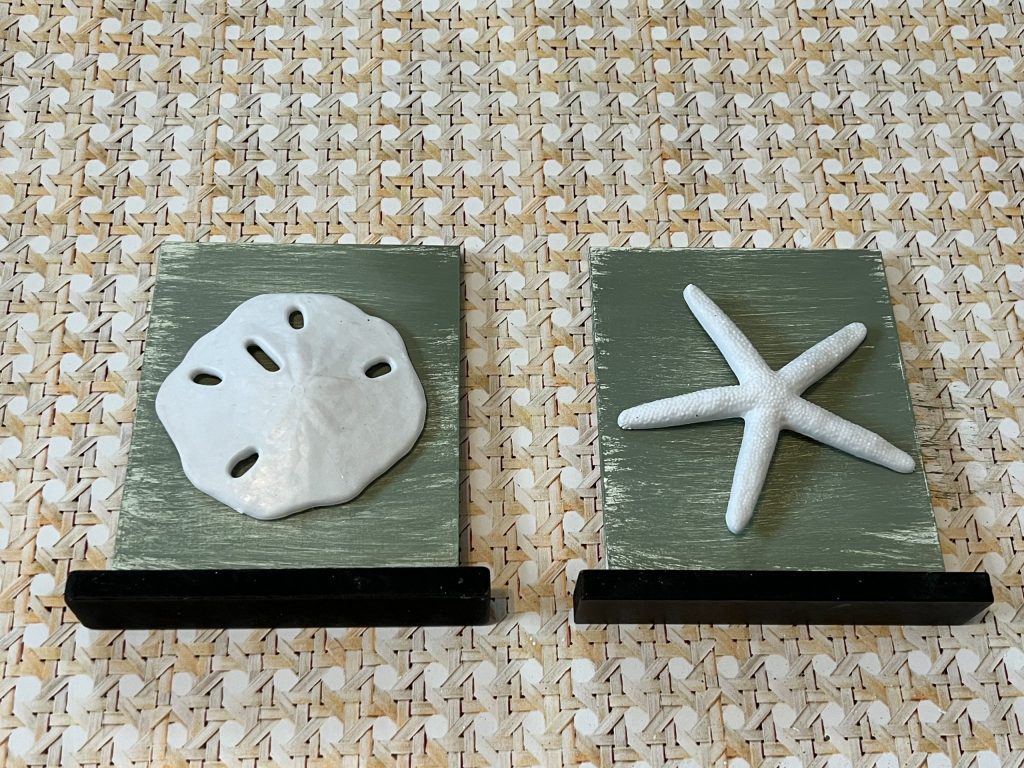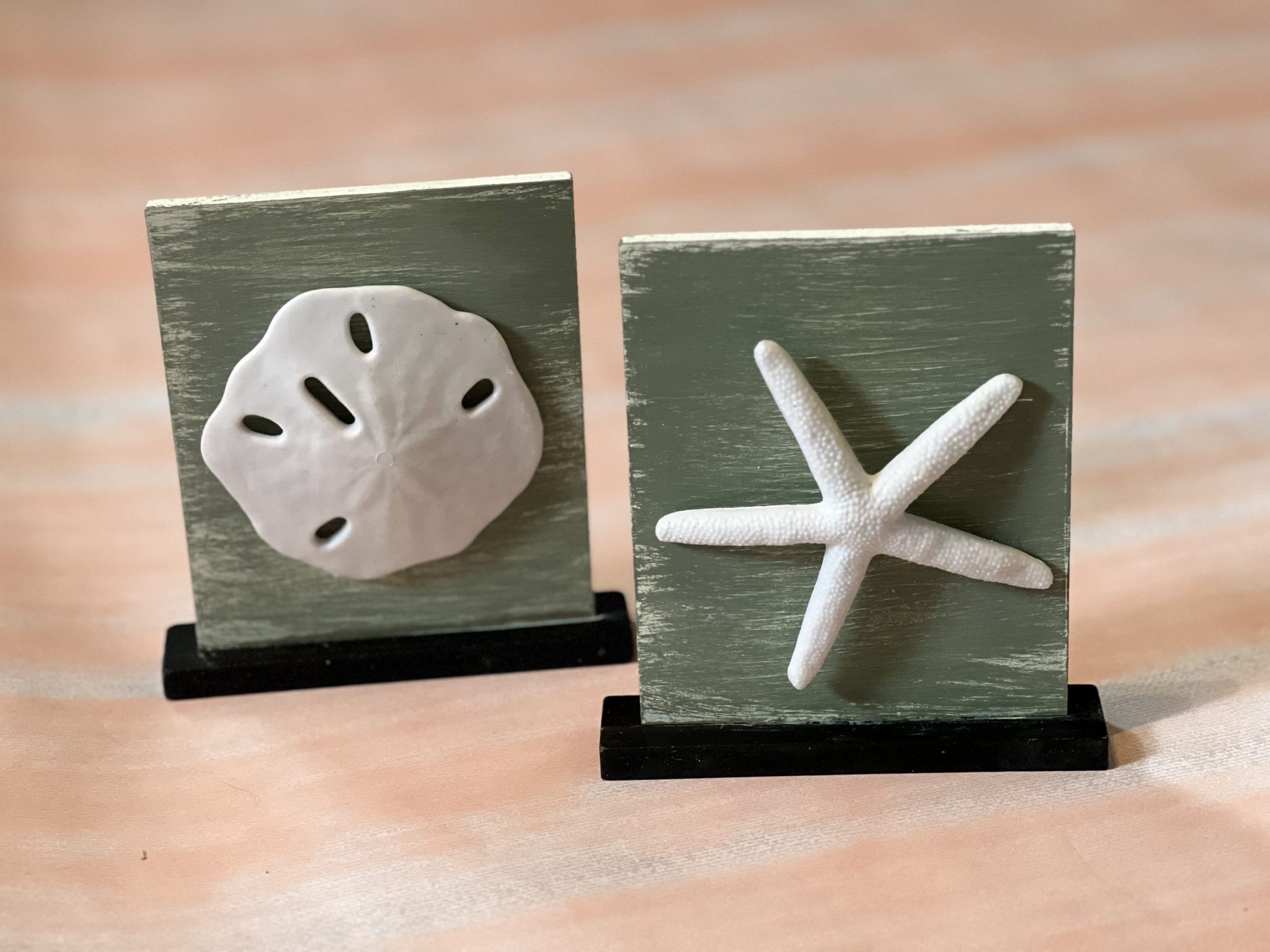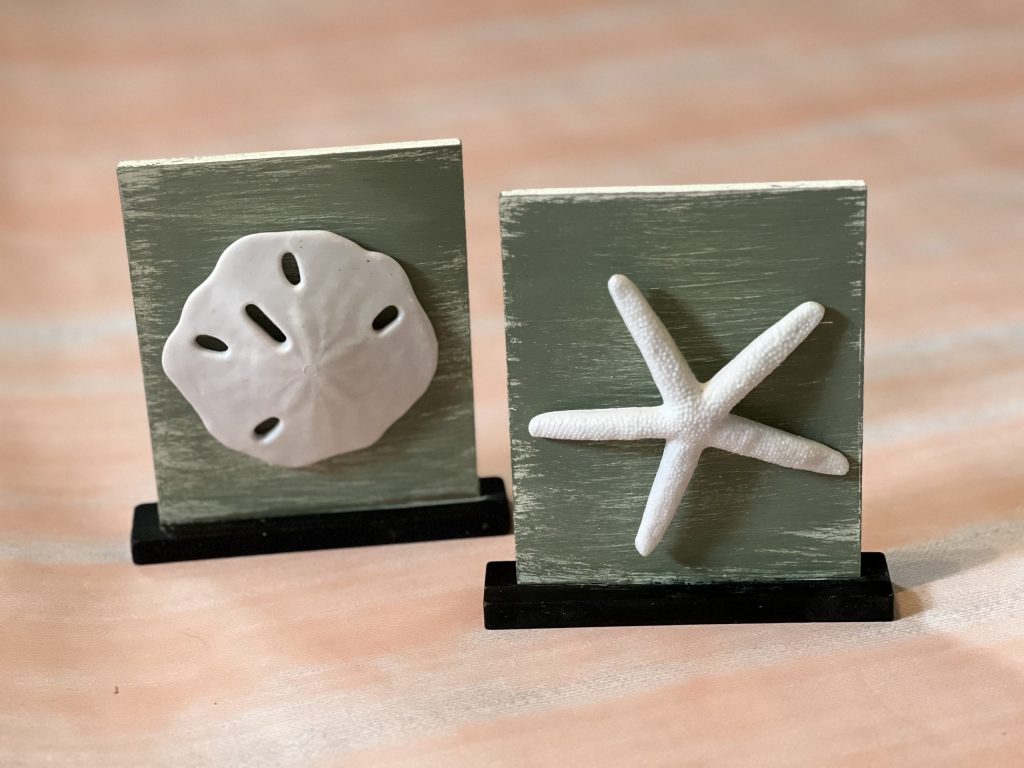 How cute are these?! It's crazy how a simple and inexpensive change can completely transform something! These little pieces will be perfect setting on a shelf or tiered tray. They are a great way to add a bit of summer decor to your current style and home colors.