Seashells are so fun to collect while at the beach, but I never know what to do with them when we return home? Today, I have a unique idea for turning them into a little art piece for your home. It's a great way to remember your trip and create your own souvenir.
Even if you don't have your own collection of seashells, they can easily be purchased from many different retailers including Walmart, Hobby Lobby and even Dollar Tree.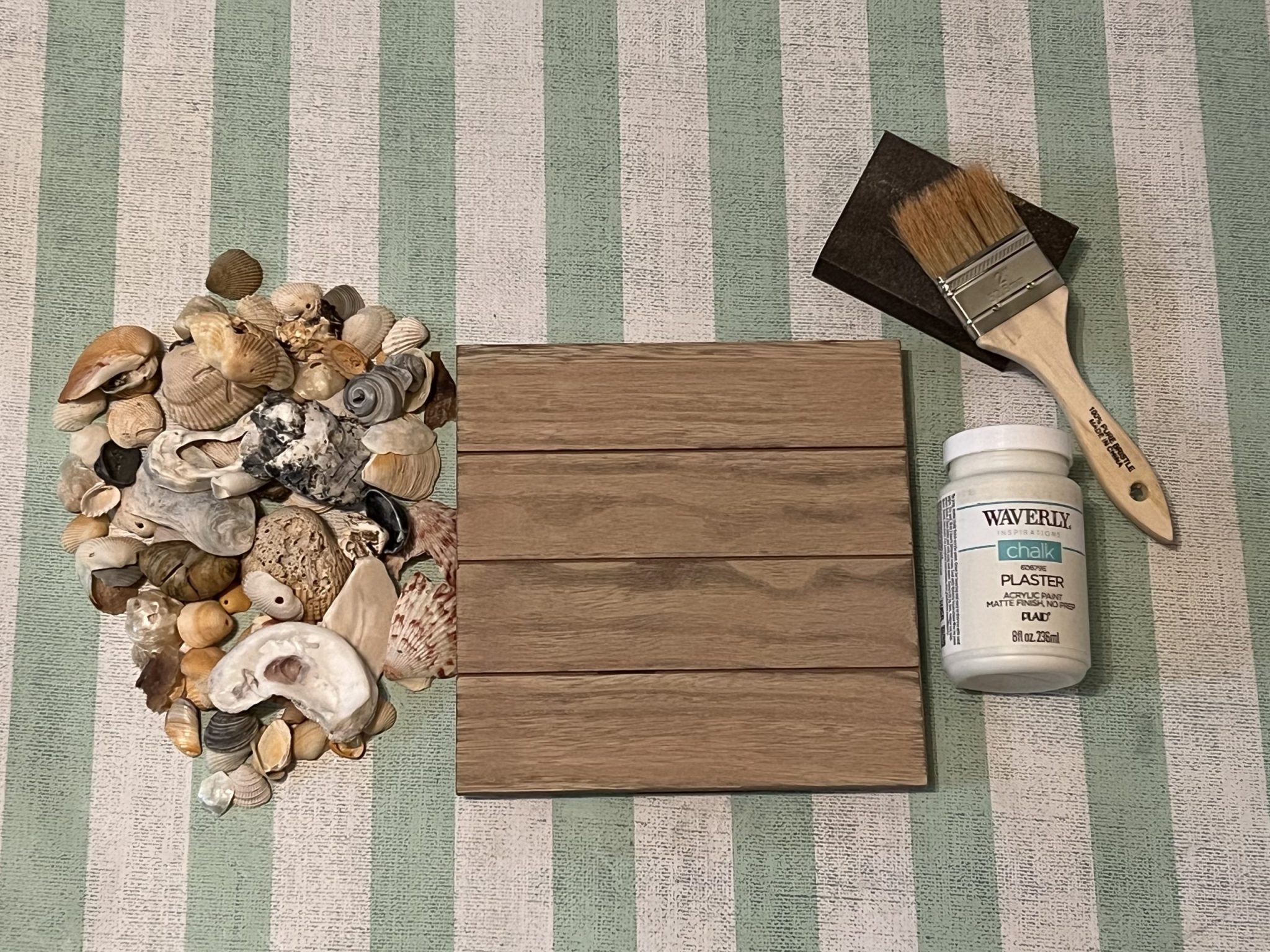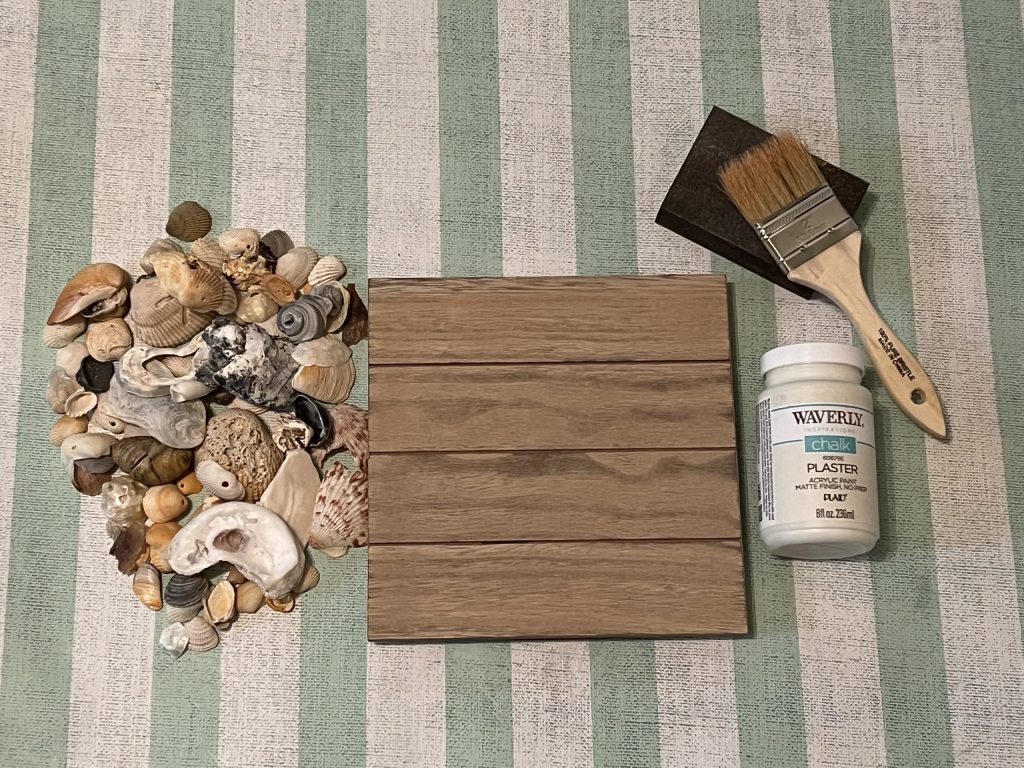 Supplies needed:
Assorted seashells
Wooden board or other firm surface
Waverly chalk paint in Plaster
Chip paintbrush
Hot glue gun
Sanding block (optional)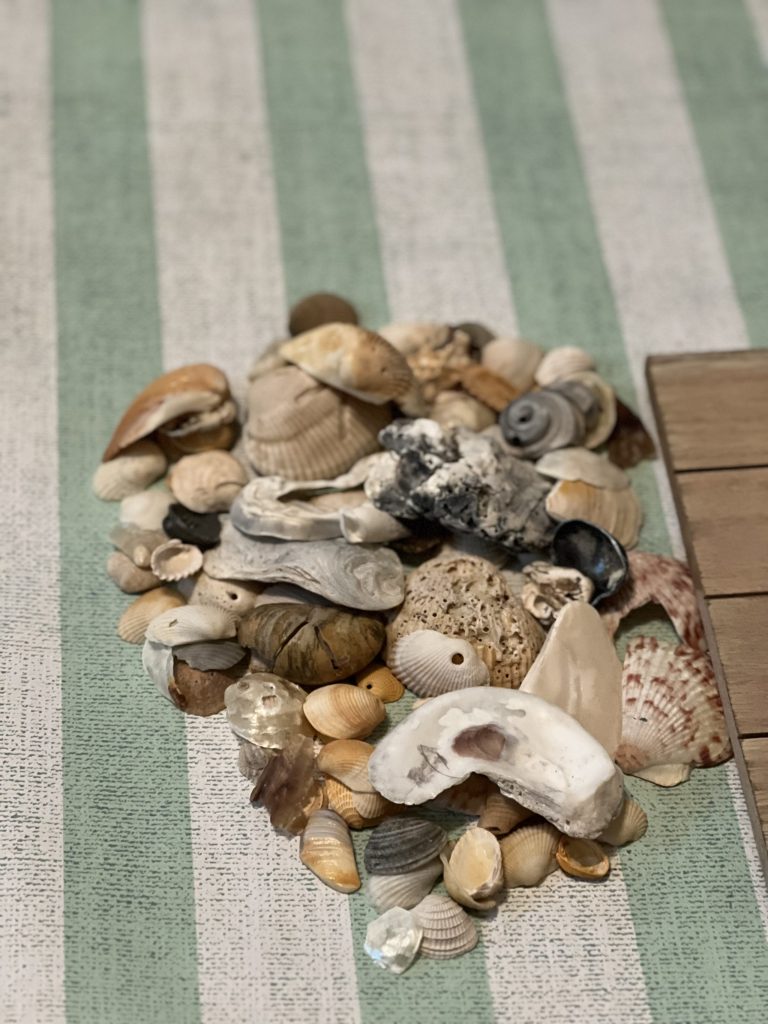 I already had this little easel back wooden board, and I thought it would be perfect for this project. However, I wanted the board to look distressed, so I decided to add a coat of paint.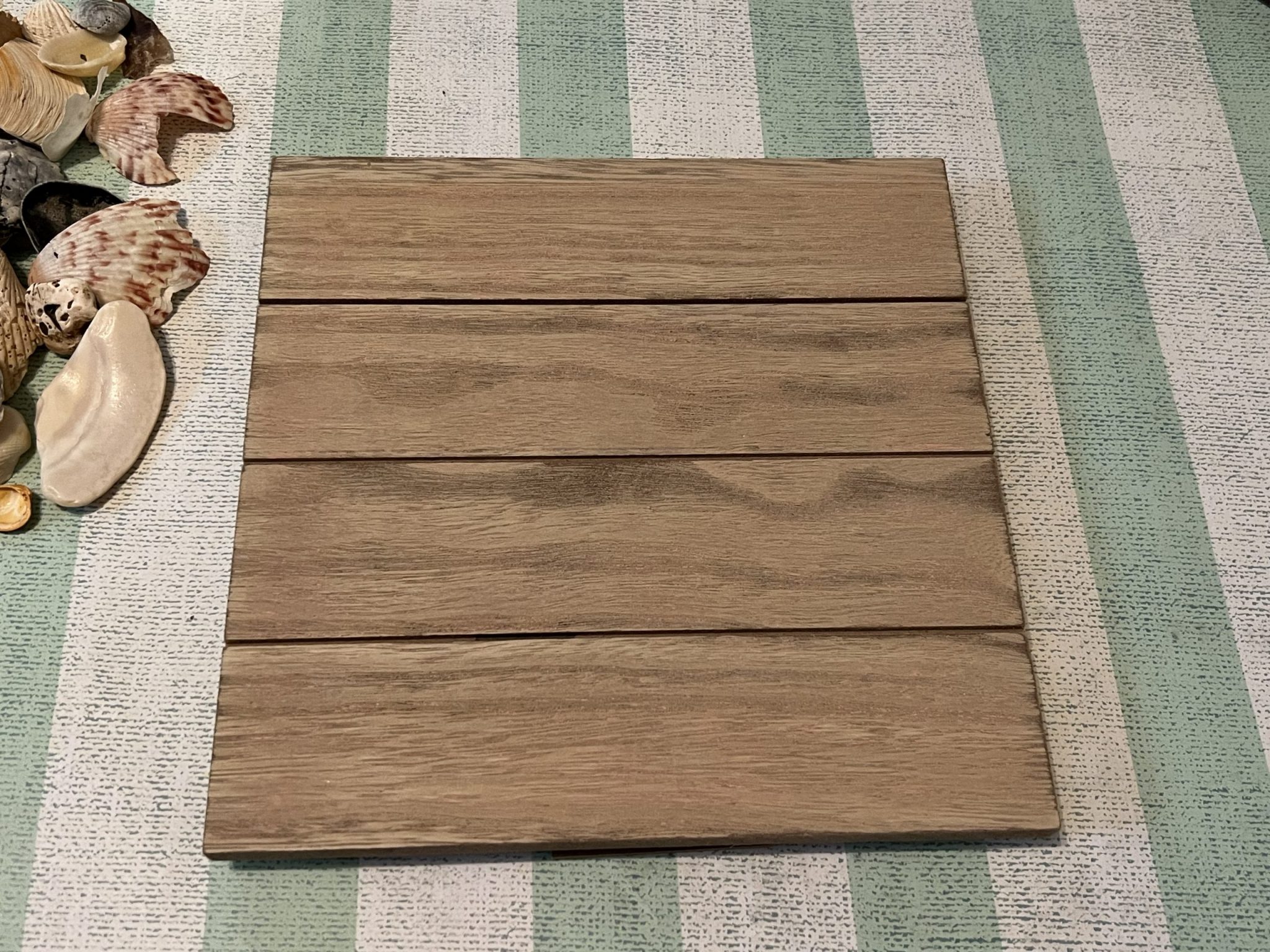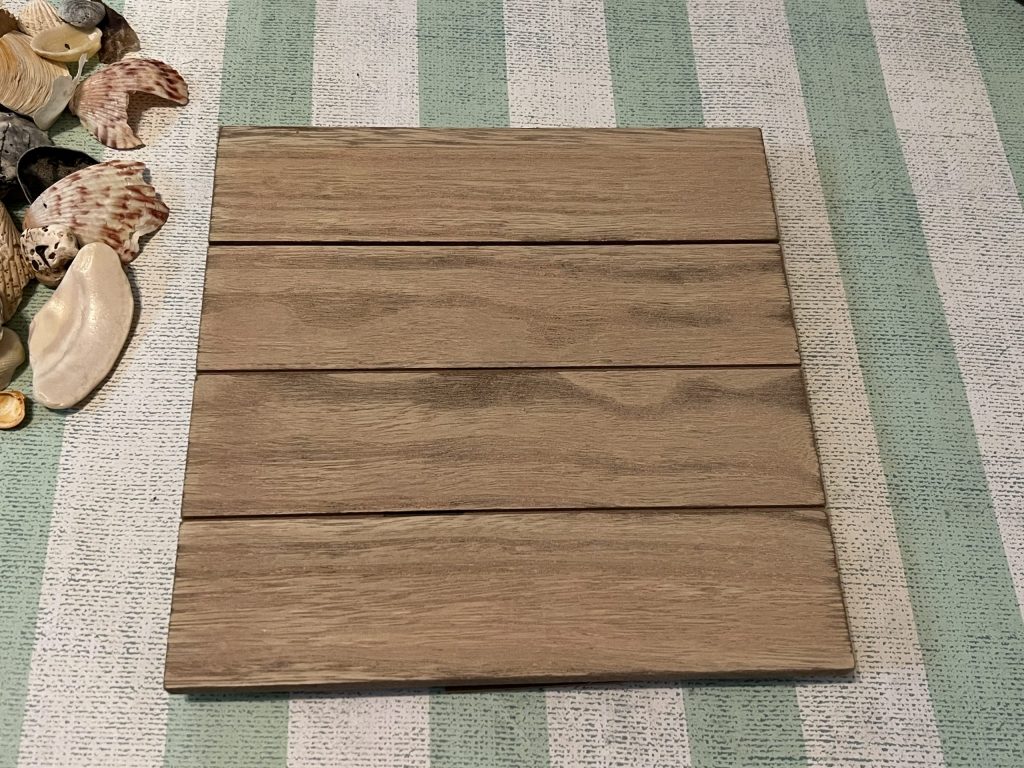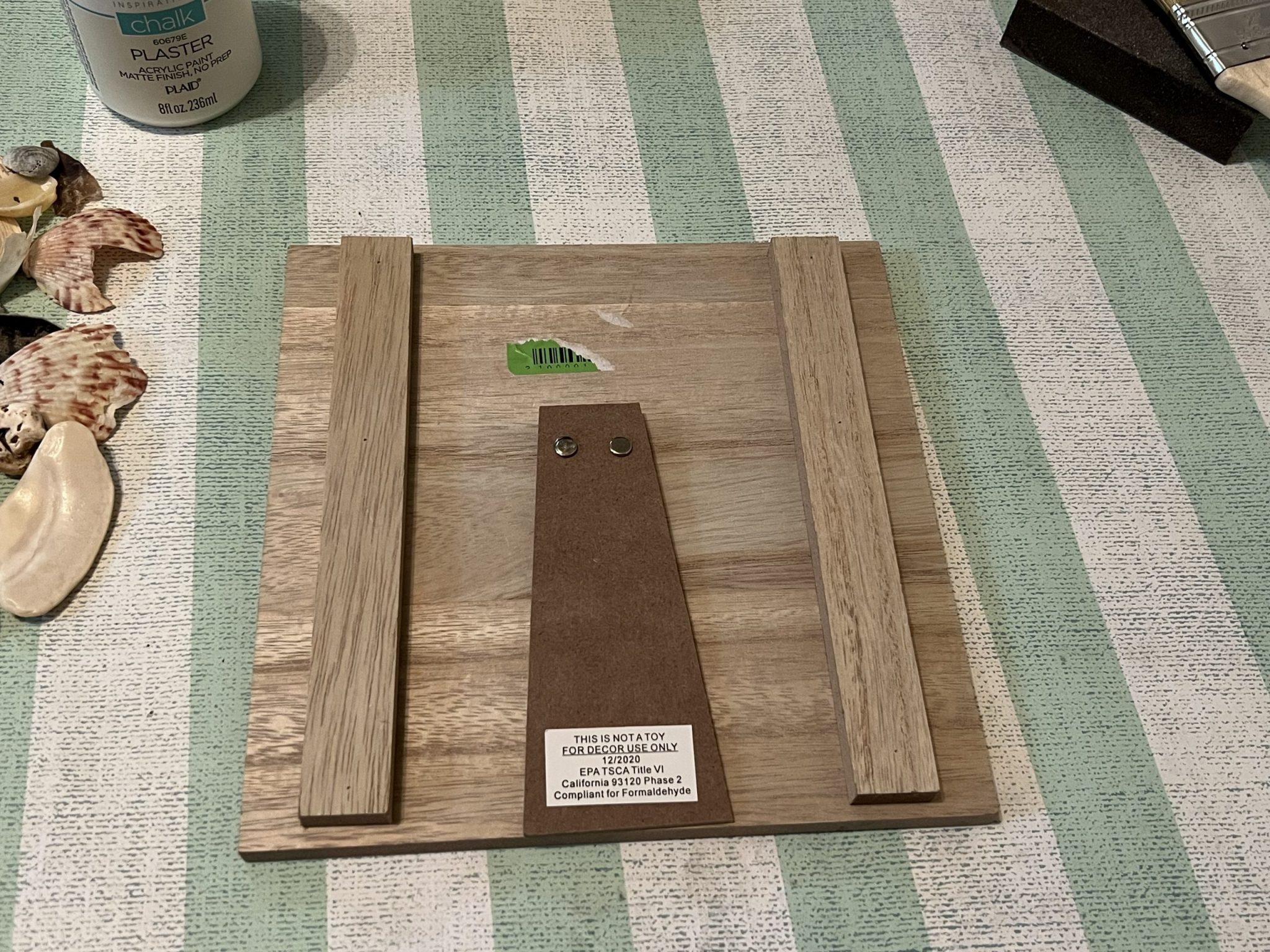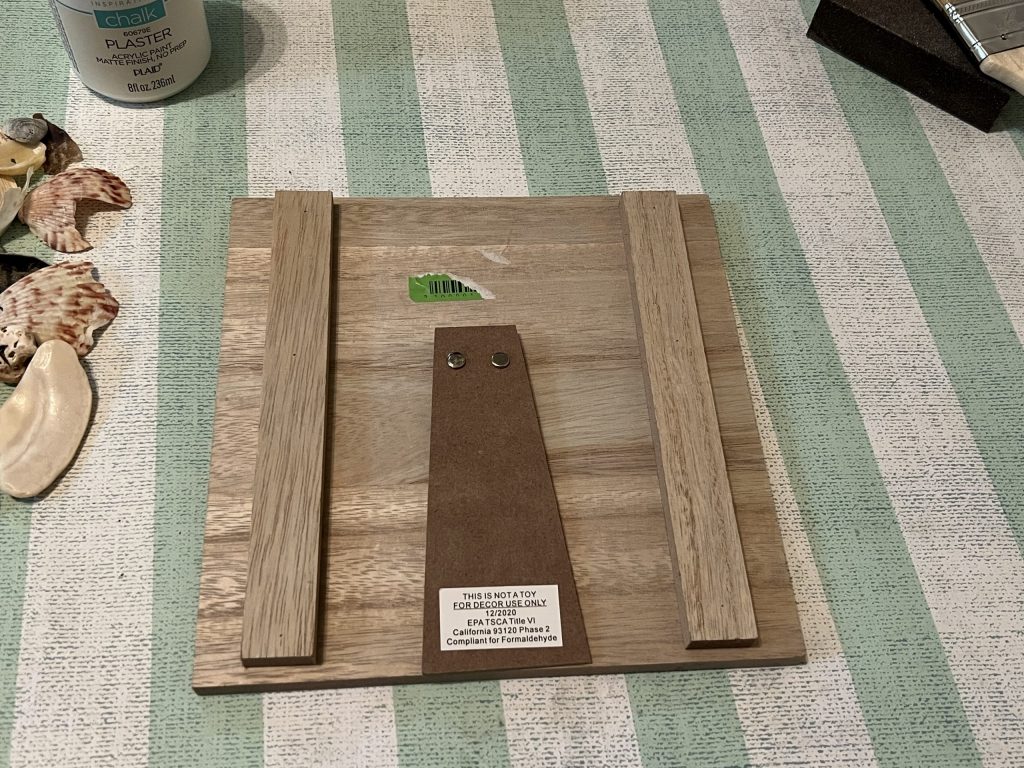 Using a chip brush, I painted a light coat of Waverly chalk paint in the color Plaster. It's the perfect off-white shade that will highlight the shells well. I originally planned to use a sanding block to give it a little distressing, but the chip brush achieved the look I was going for!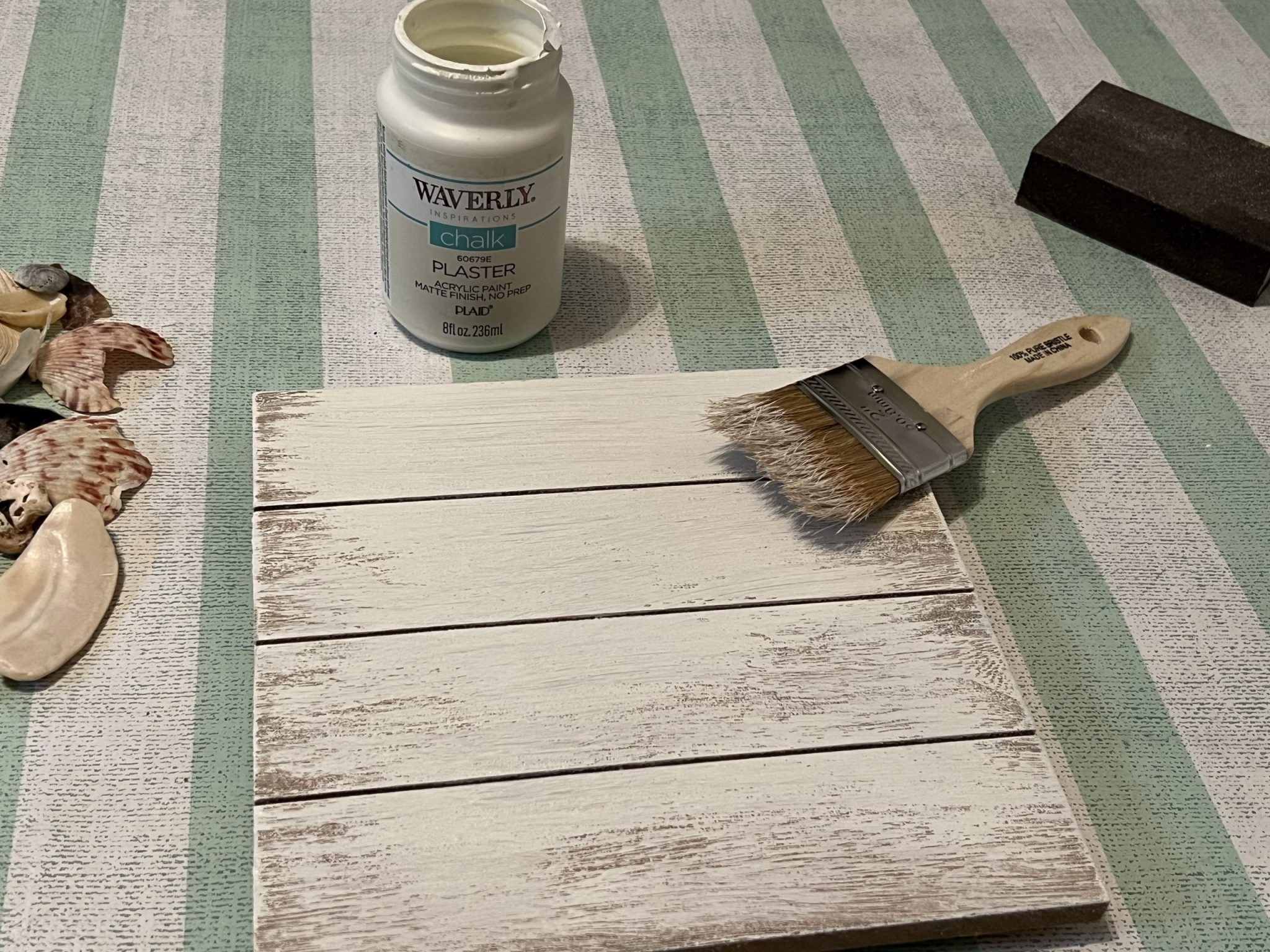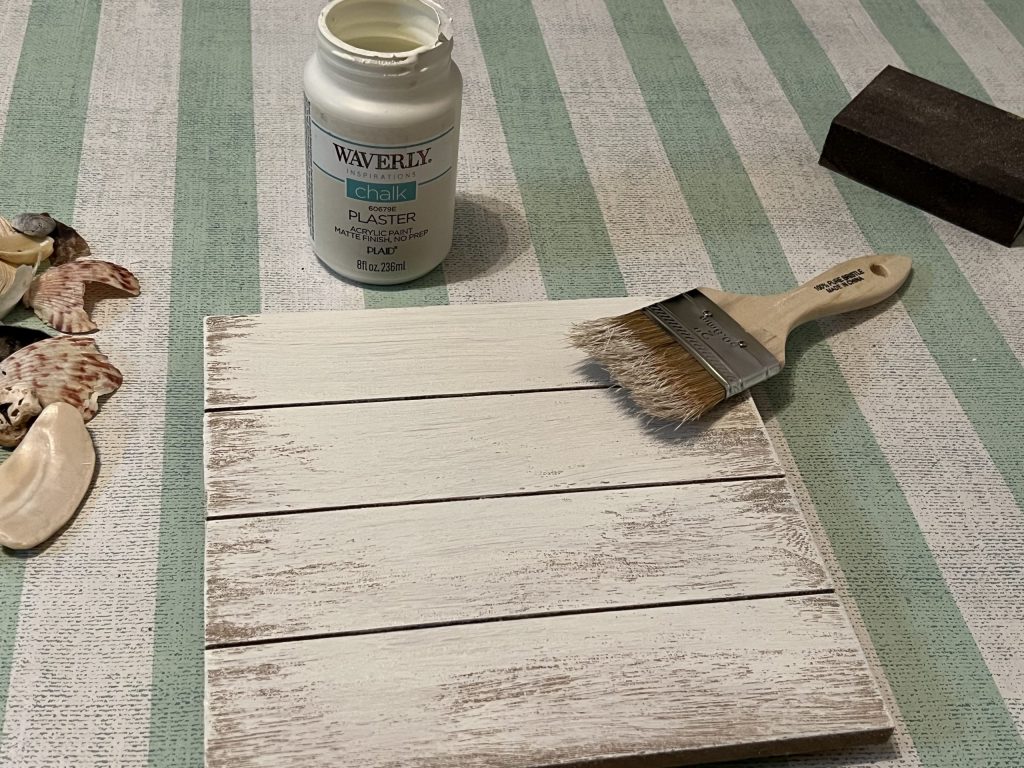 Next, I laid out all of the shells and shell pieces I had and began arranging them to form flowers. This step took a few minutes of mixing and matching styles and sizes to find the right combination.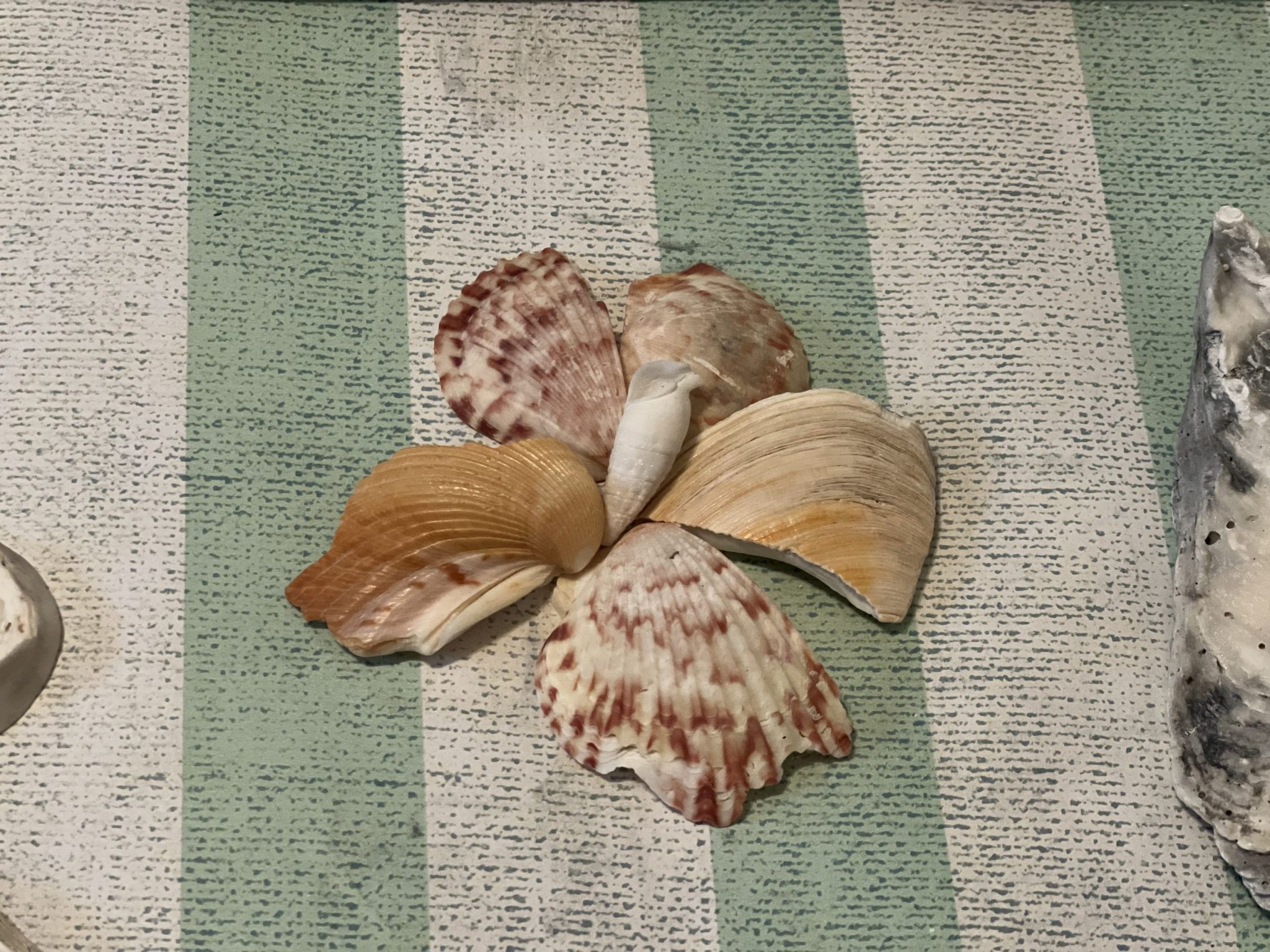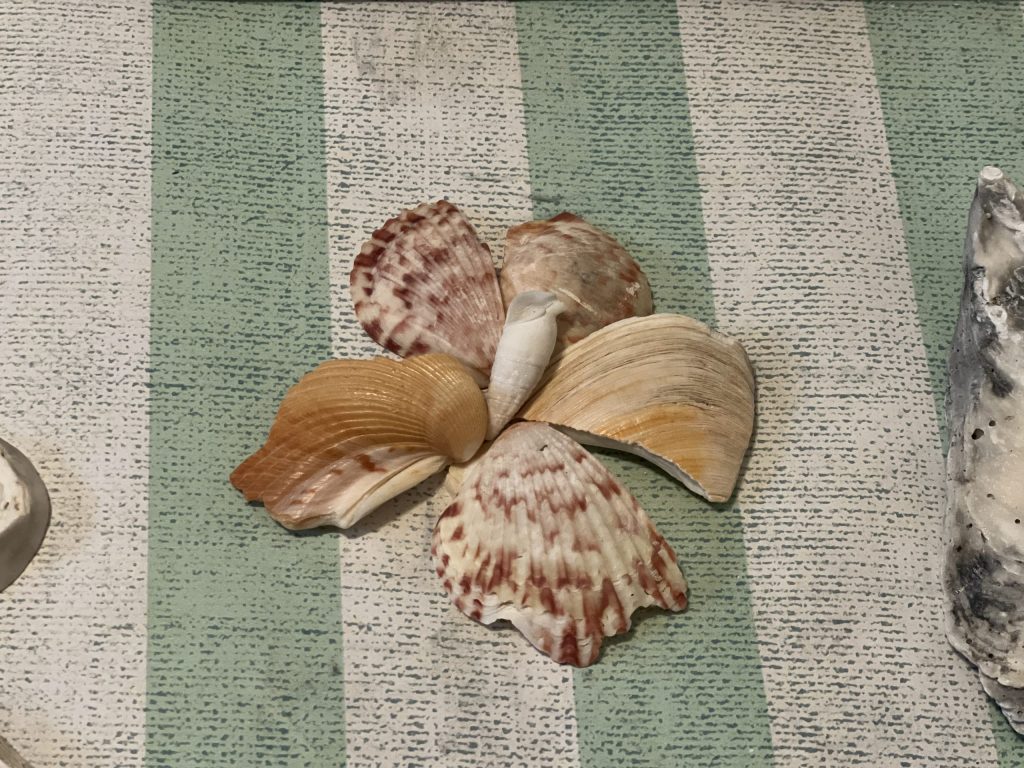 As I settled on patterns, I started placing them on the board.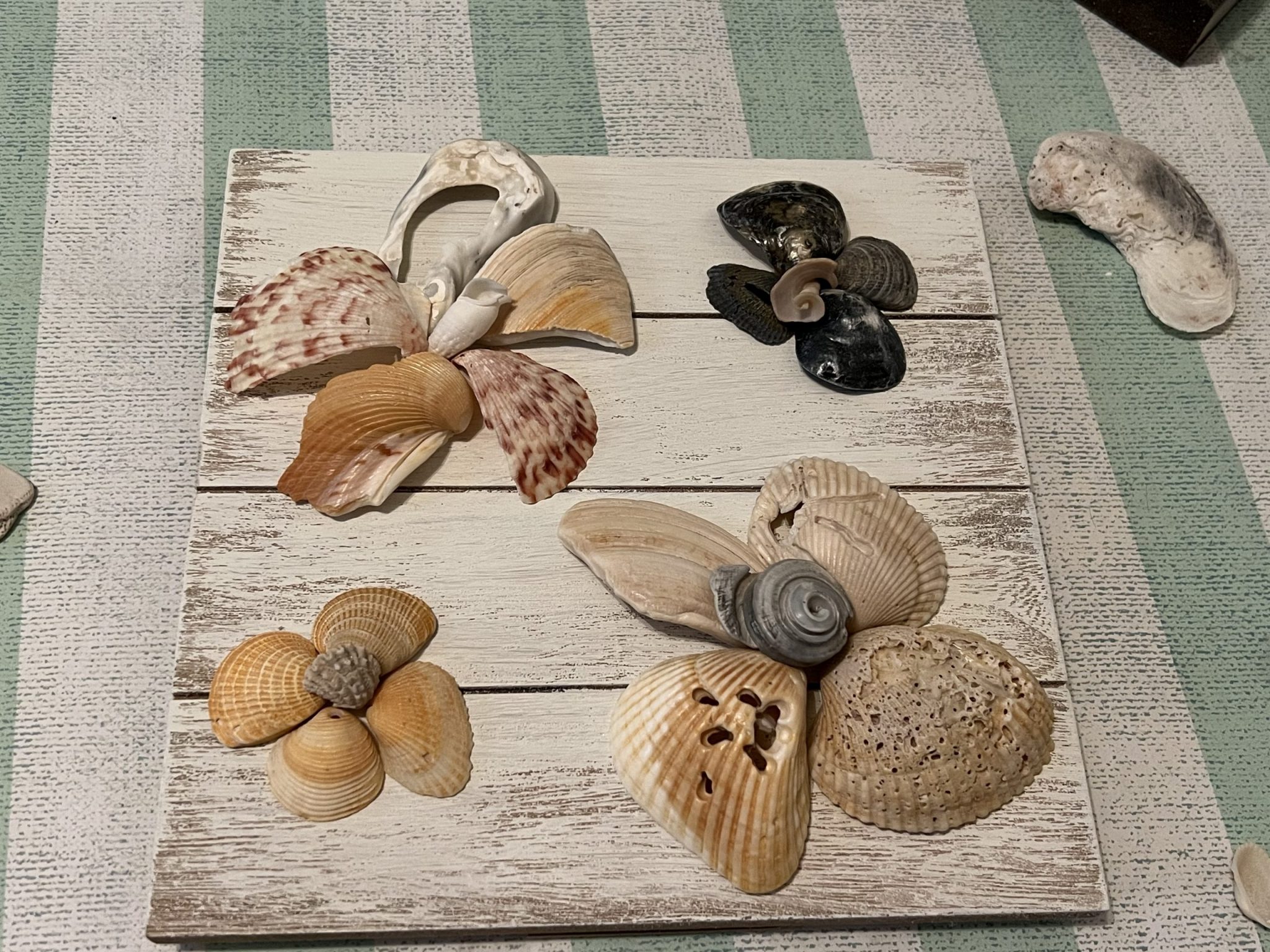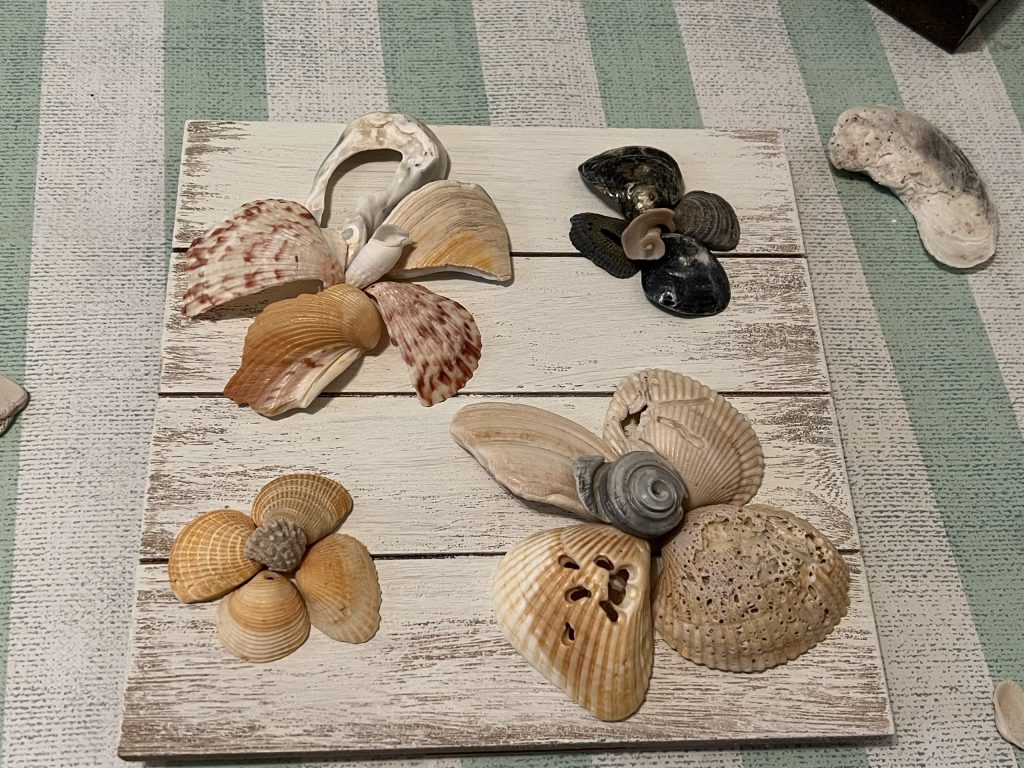 Finally, I turned over each shell and applied some hot glue to secure them to the board.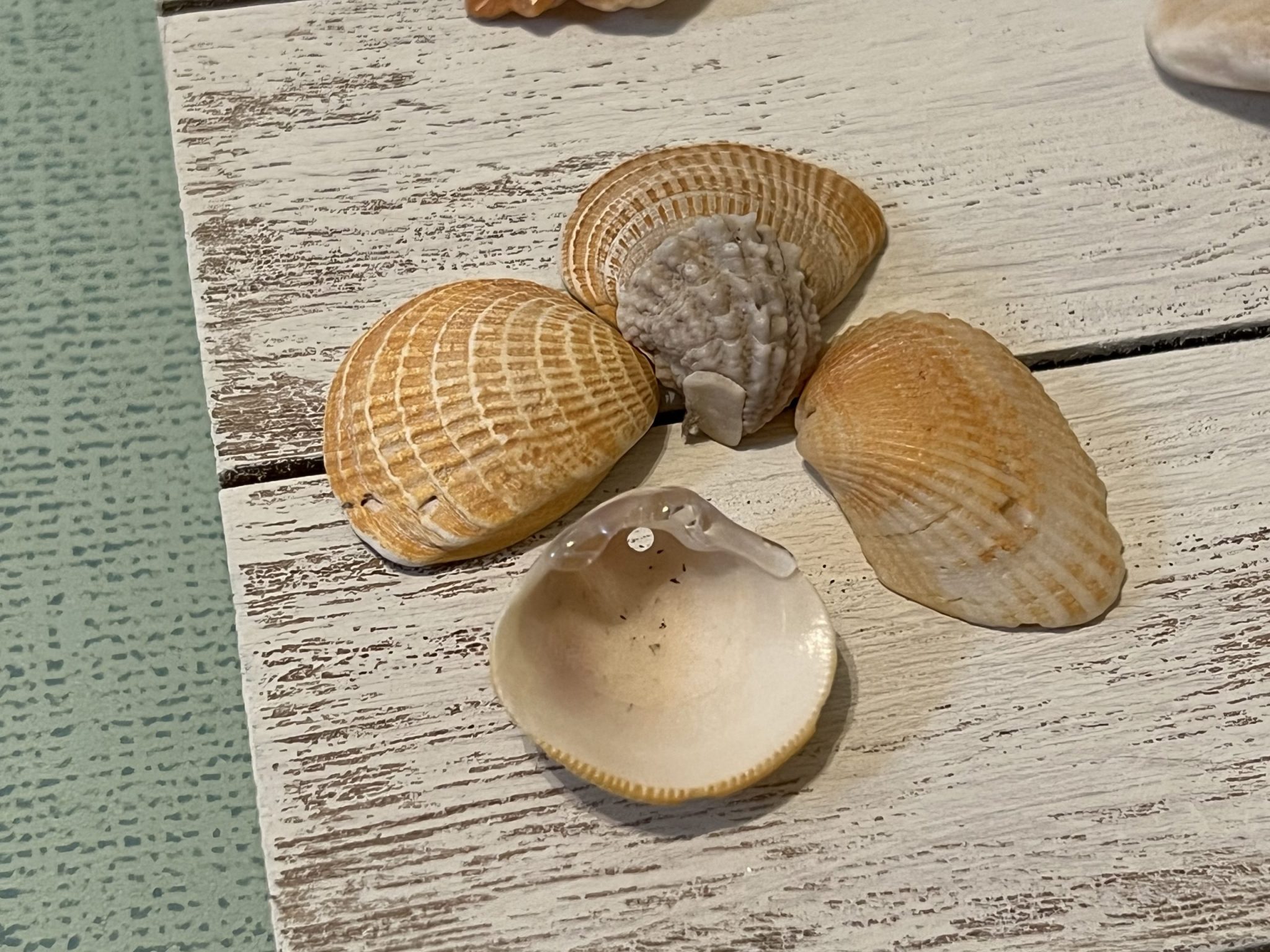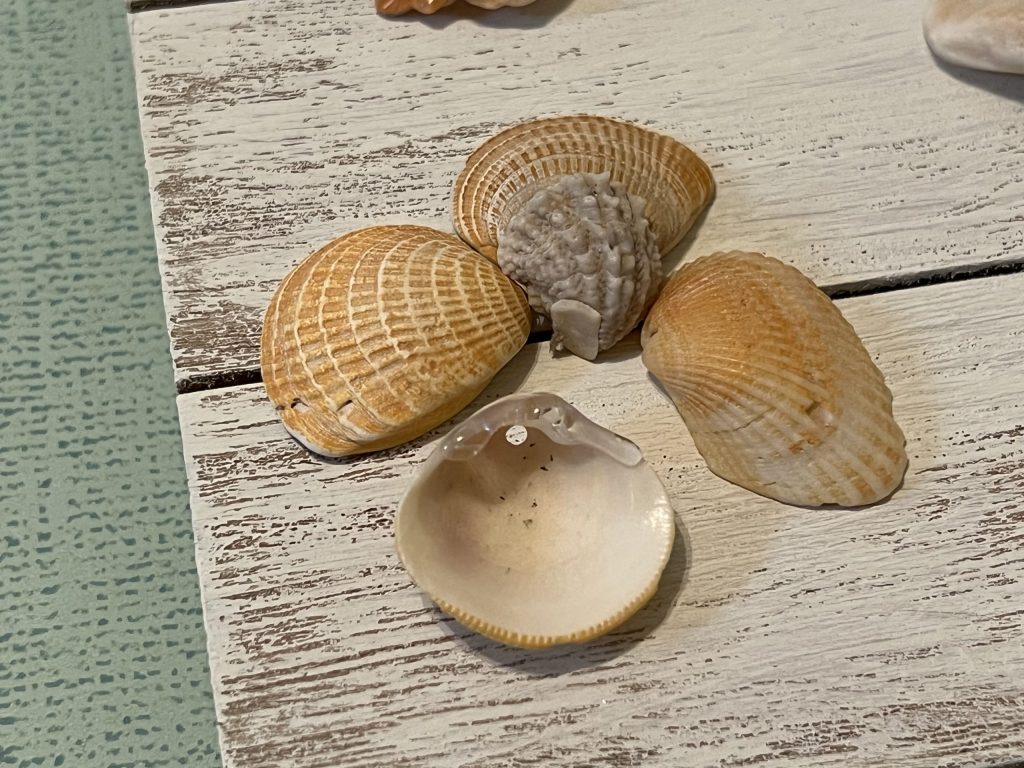 The shells are definitely not perfect, but I love how they come together and create something beautiful!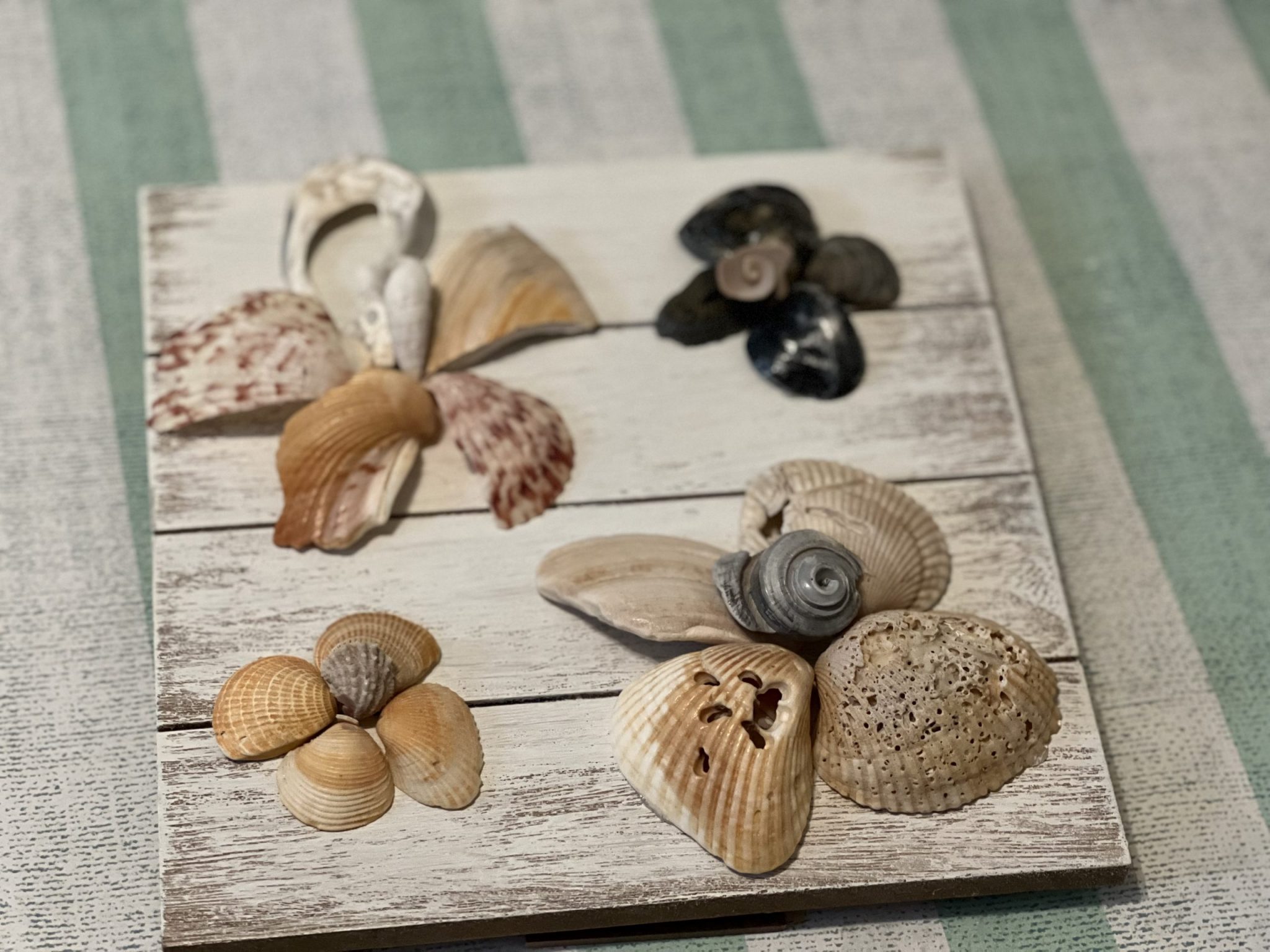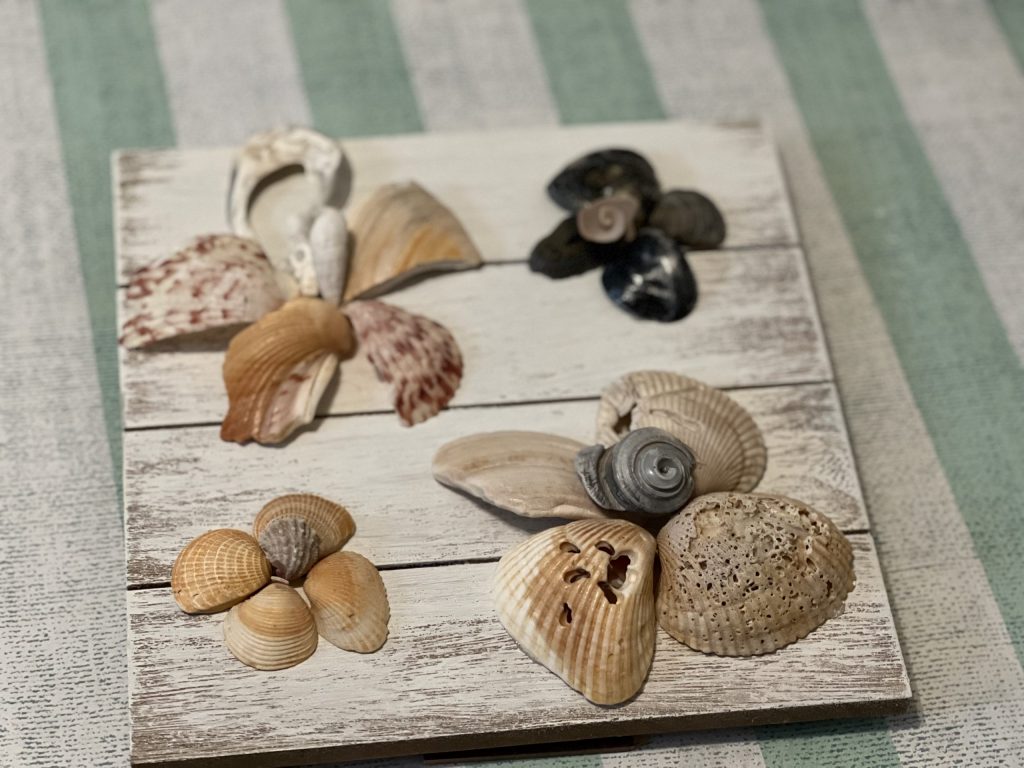 This would be the perfect project to do with your family after vacation! Be sure to check out my PAINTED SEASHELL BLOG for another fun way to use seashells in your decor!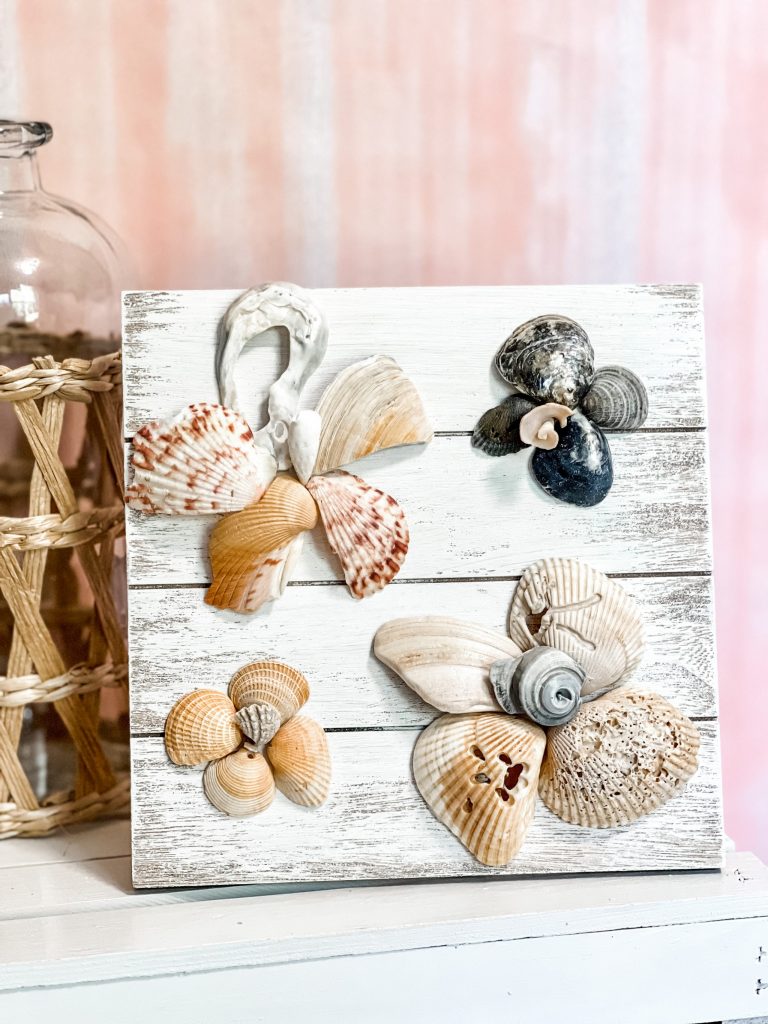 What do YOU do with shells you collect?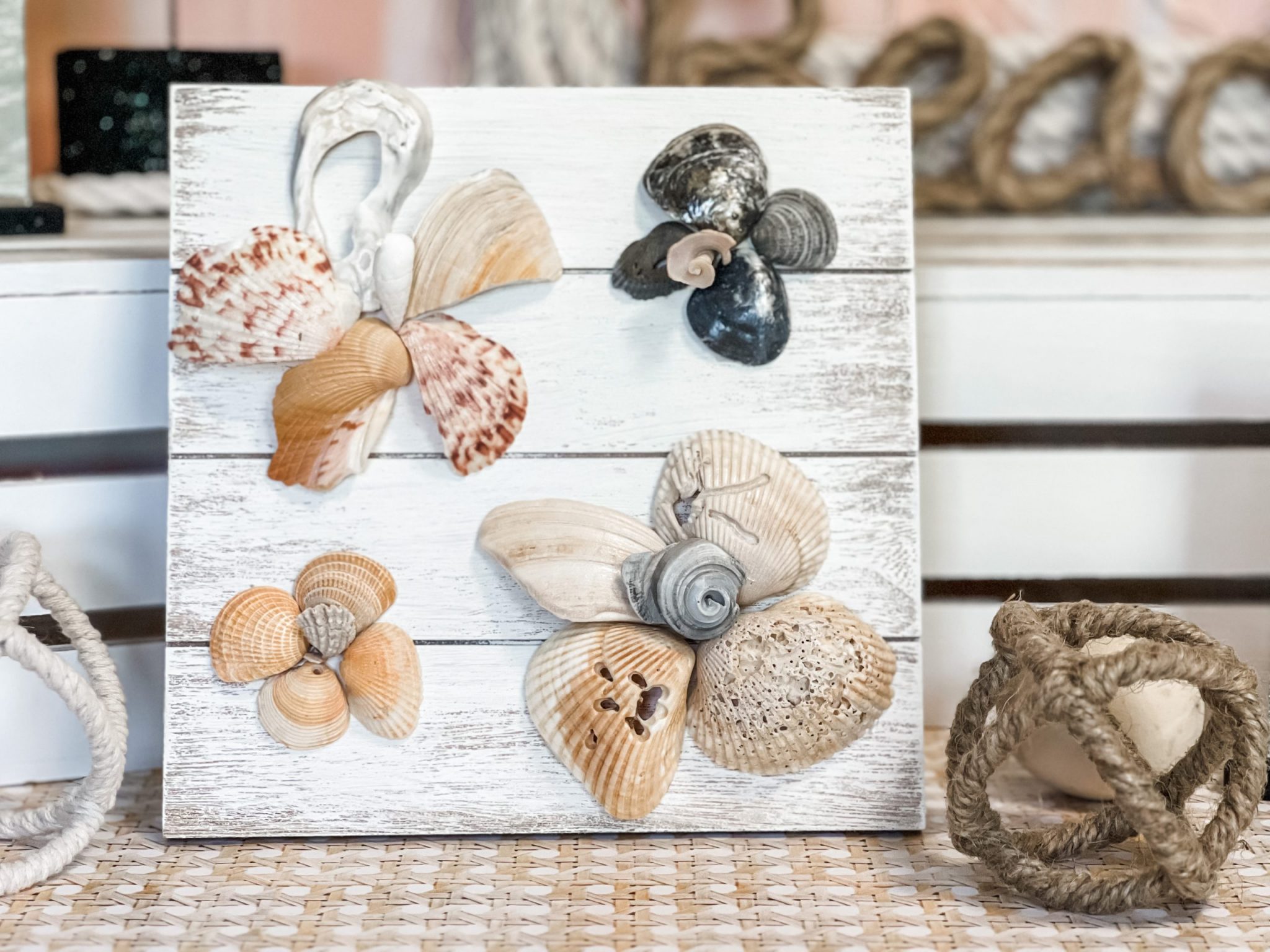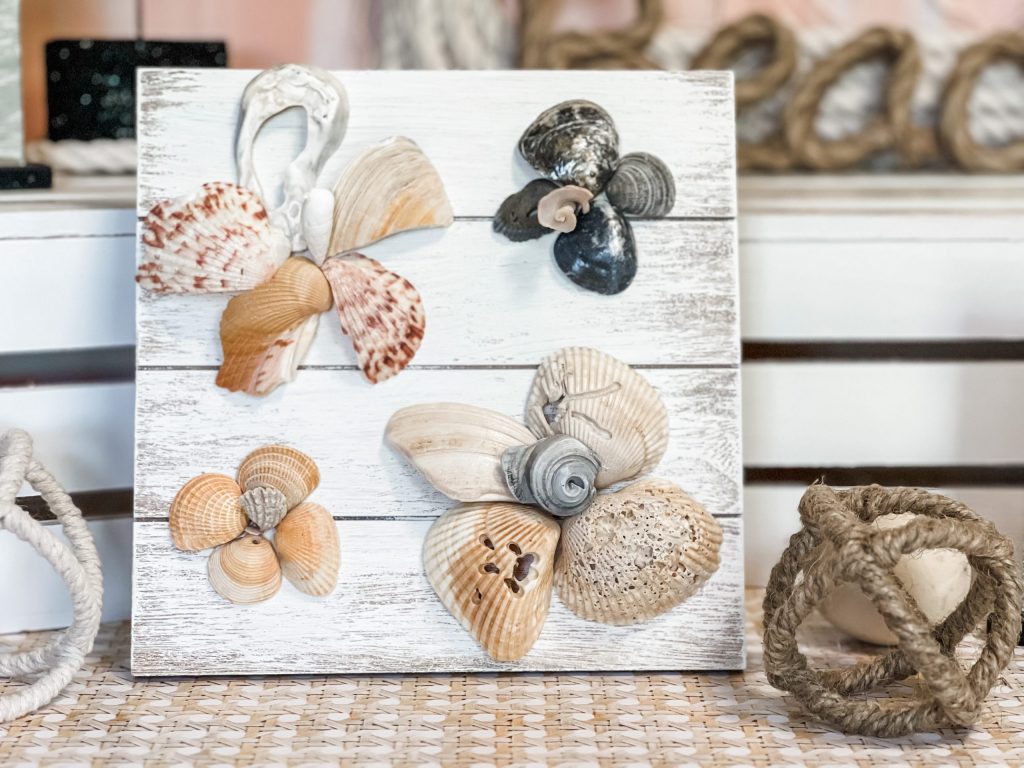 I hope you enjoyed this fun and easy vacation project! Maybe it will inspire you to look at seashells in a whole new way!