Whether it's the beginning or end of the school year, it's always a good time to celebrate teachers! They are amazing, and it's so fun to send them gifts to show our appreciation. I saw this precious little hanging sign at Dollar Tree and decided to "re-fab" it into something special!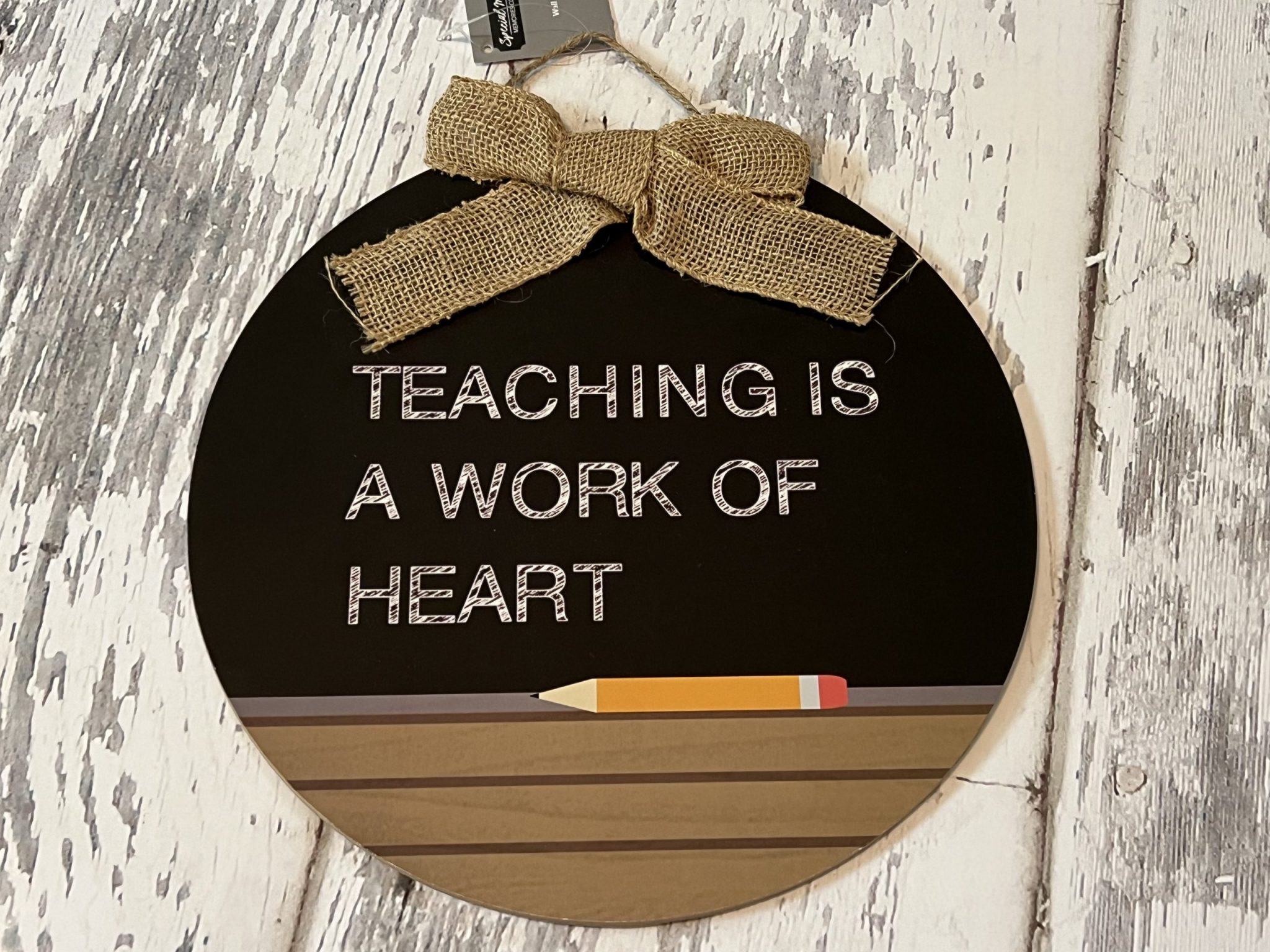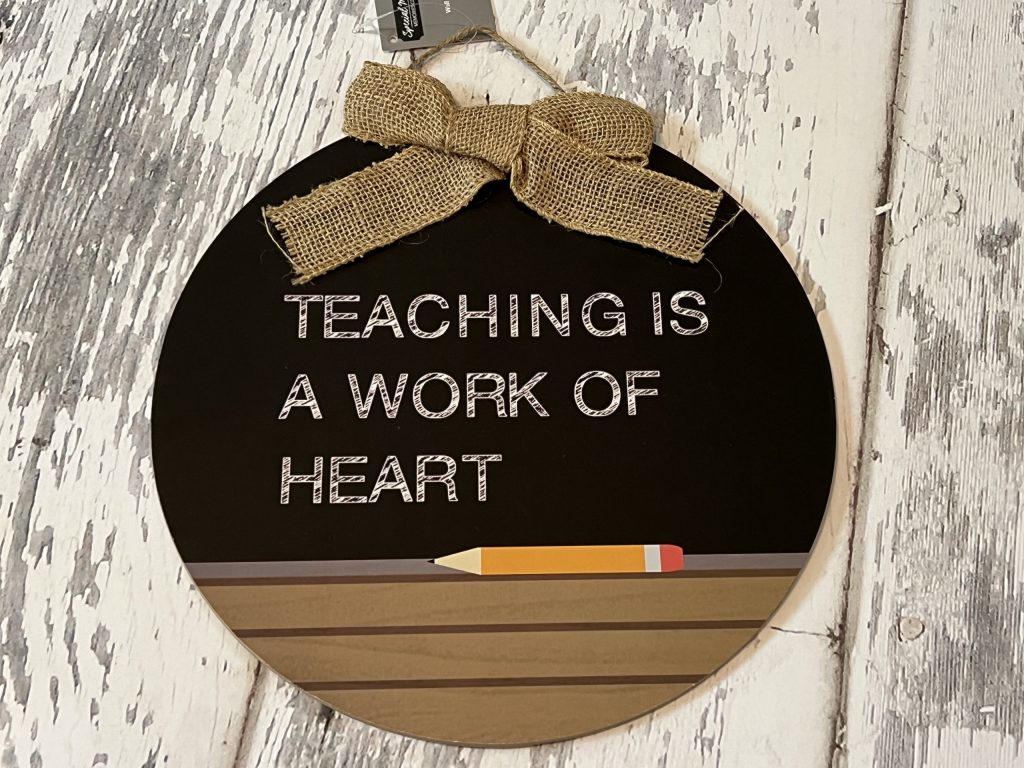 The original sign was a little "flat" for my taste, and it lacked color.
Here is a list of supplies I used to give the sign a makeover:
Teaching sign from Dollar Tree
Scrapbook paper
"My First" pencil
Assorted ribbons and trims
Mod Podge
Scissors
Foam paint brush
Hot glue gun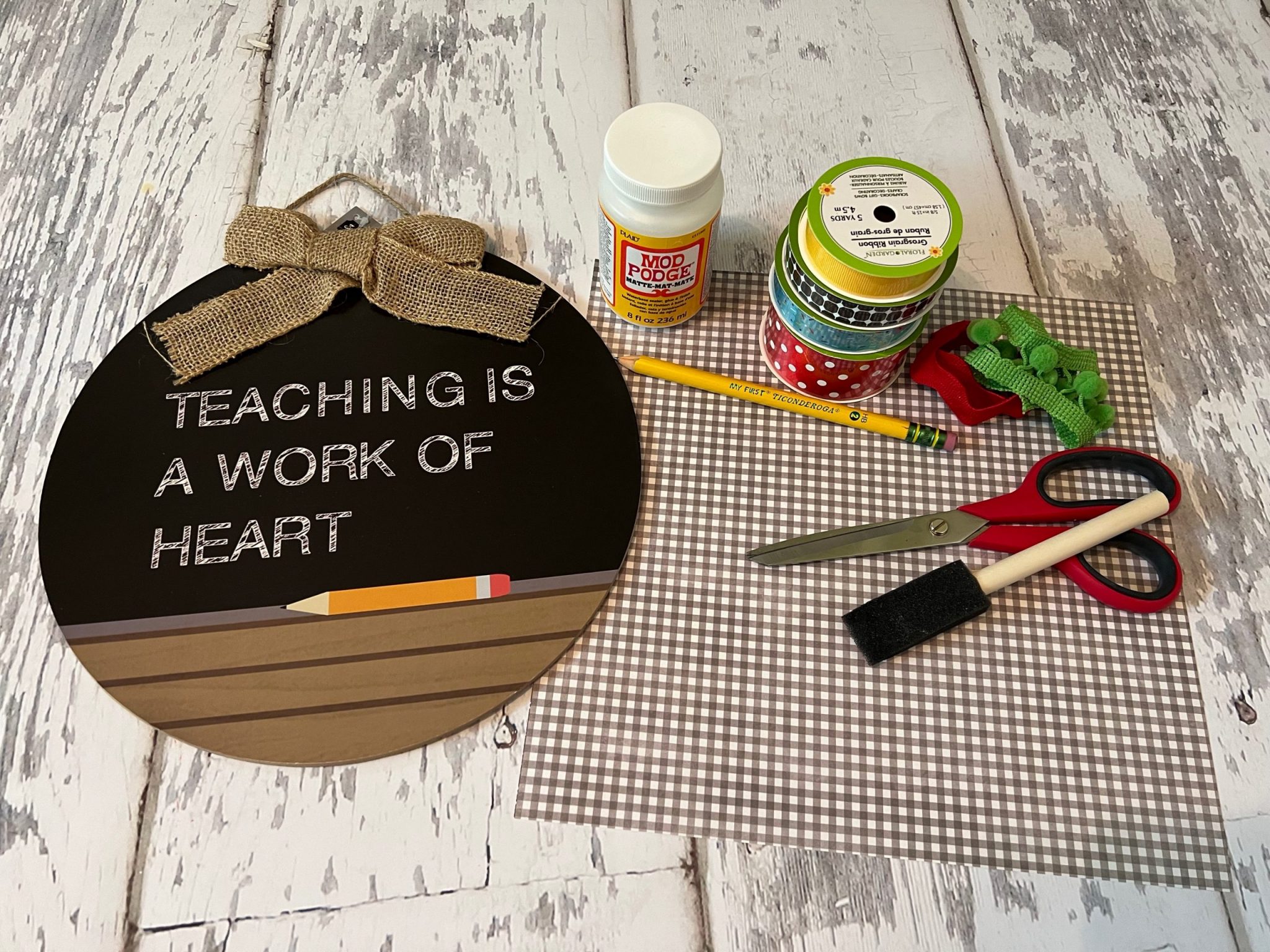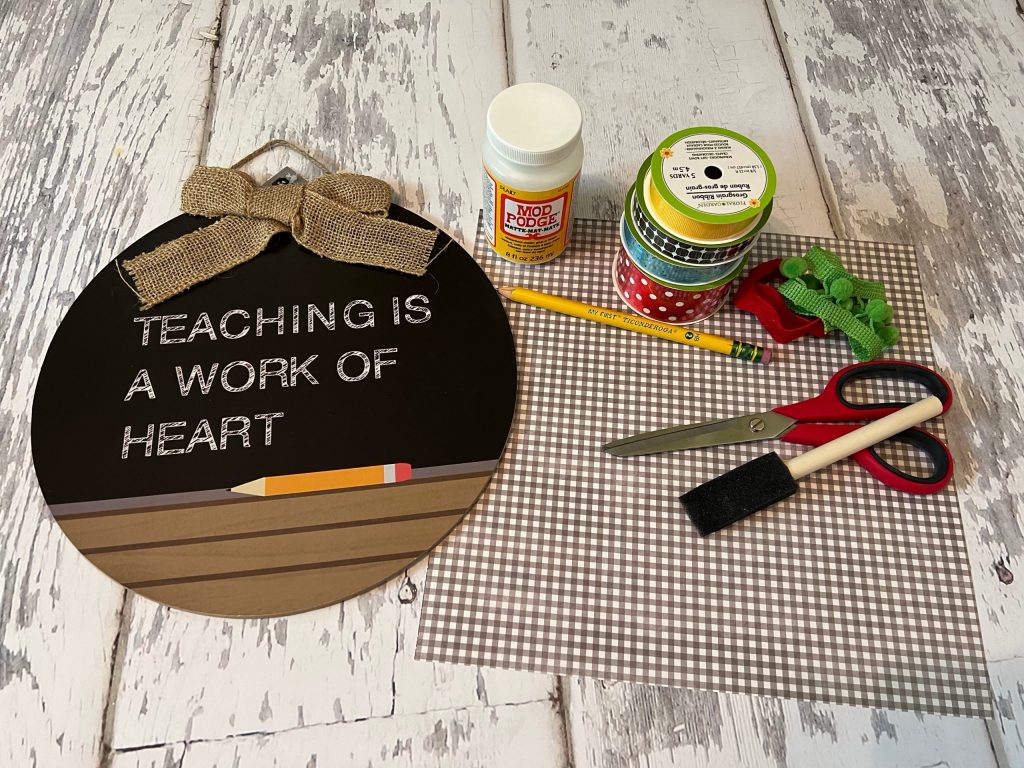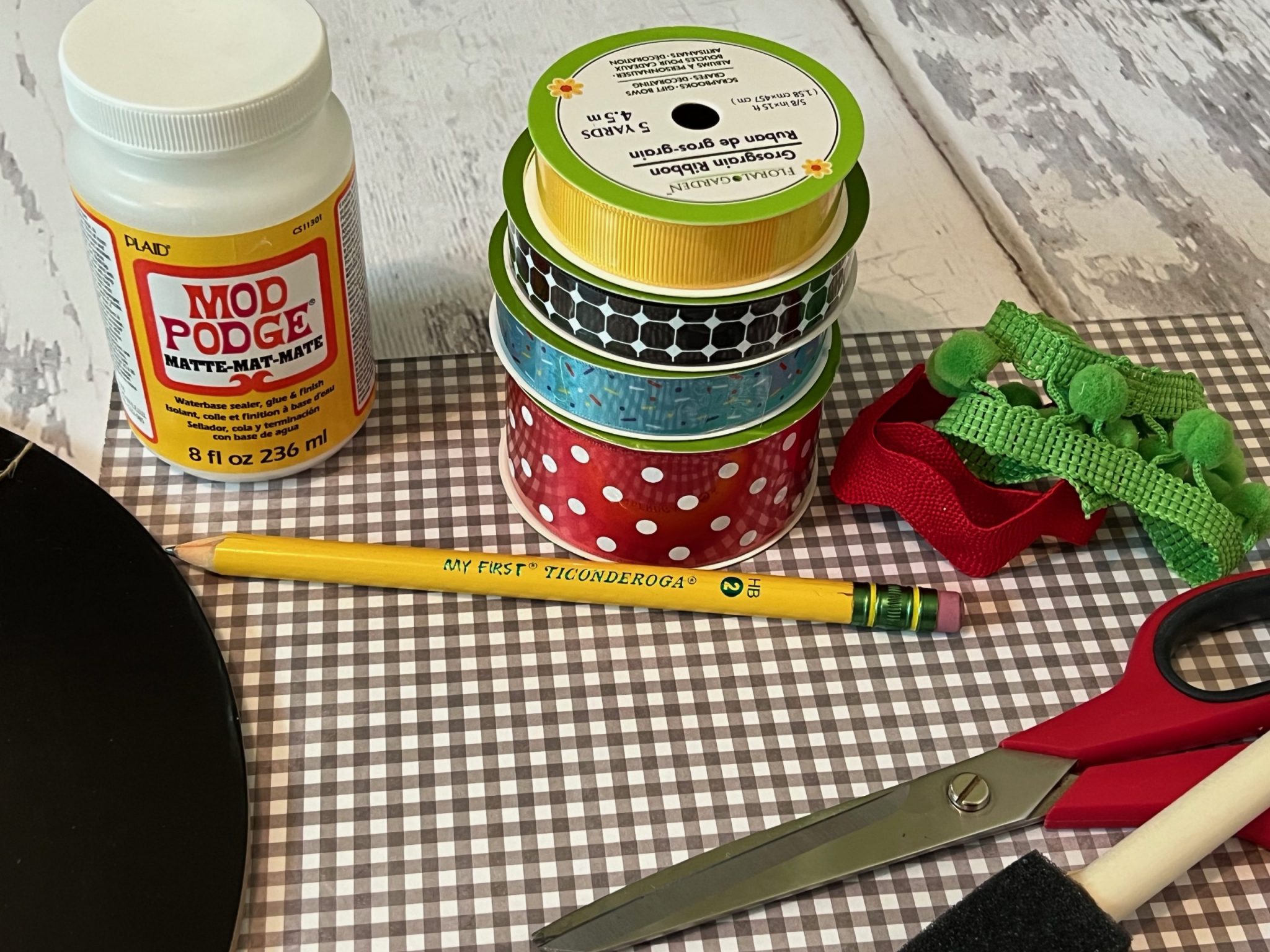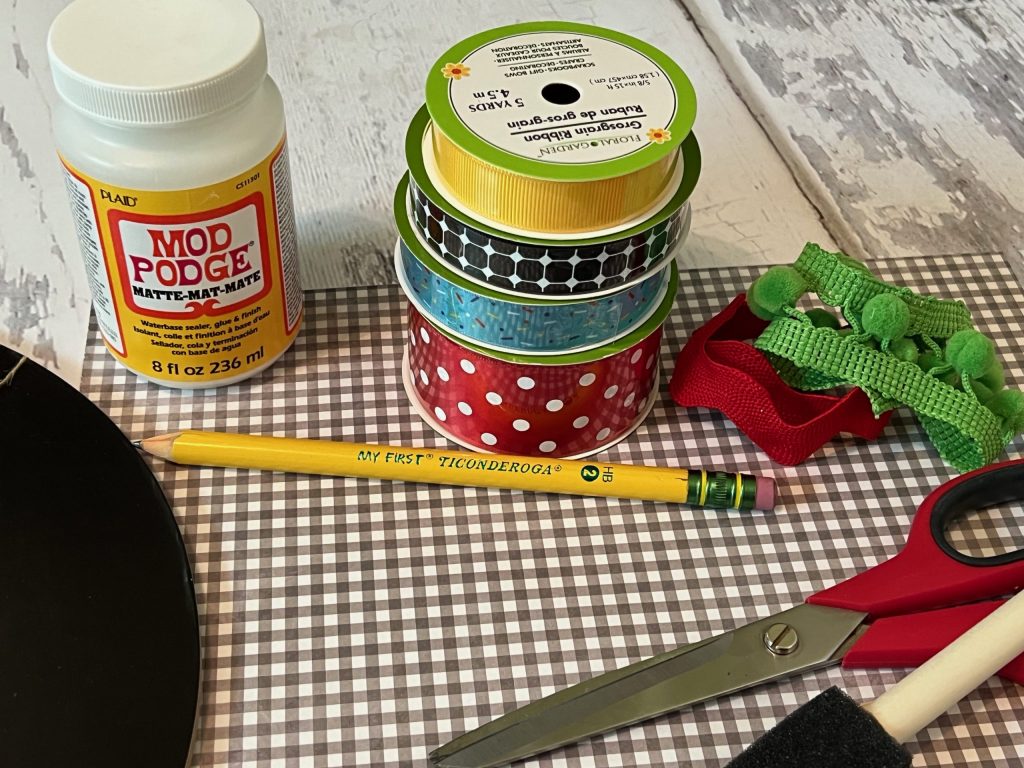 First, I wanted to completely cover the bottom portion of the sign so only the black area remained uncovered. To do this, I laid the sign over the scrapbook paper and traced the bottom portion onto the paper with a pencil.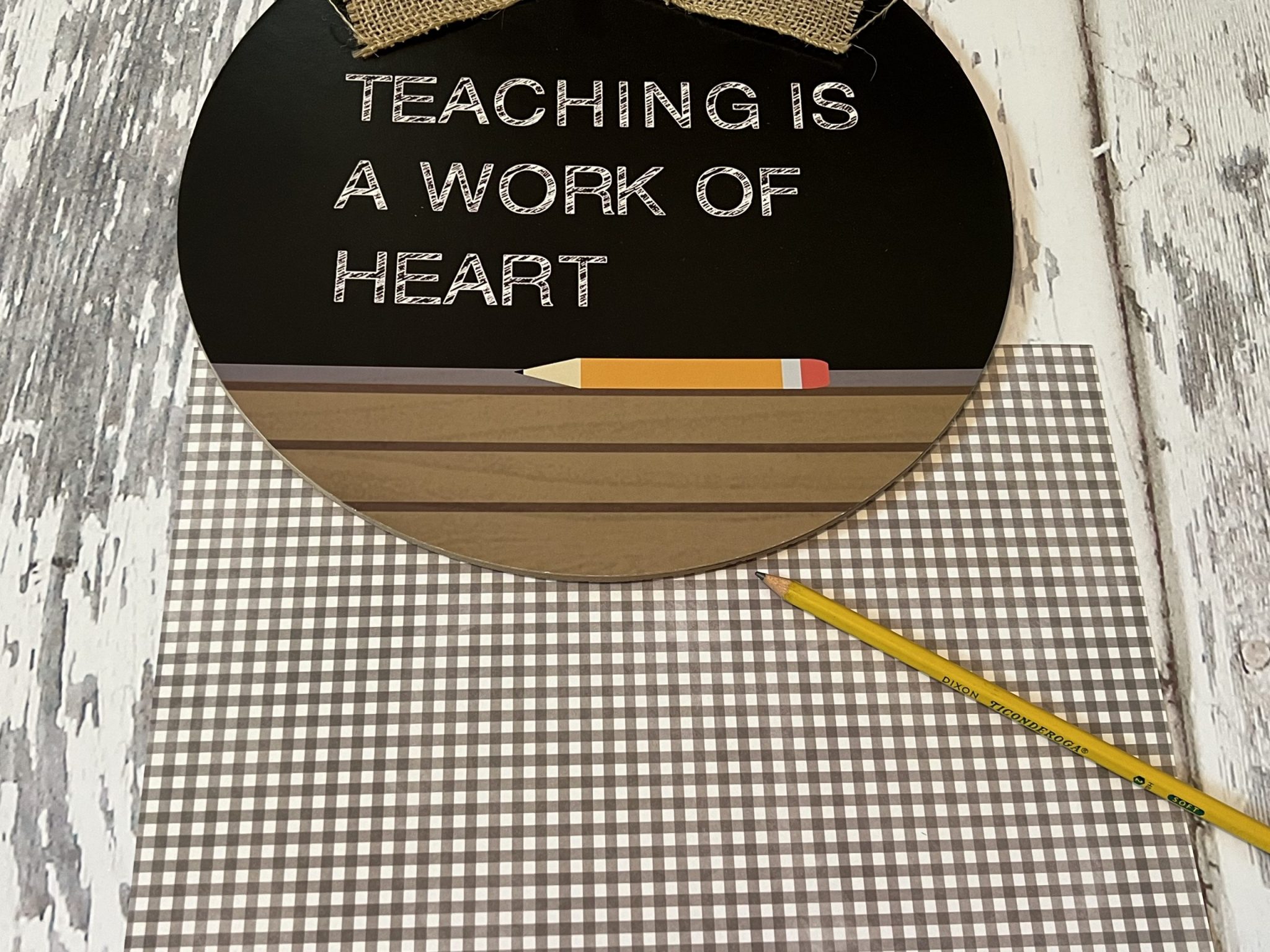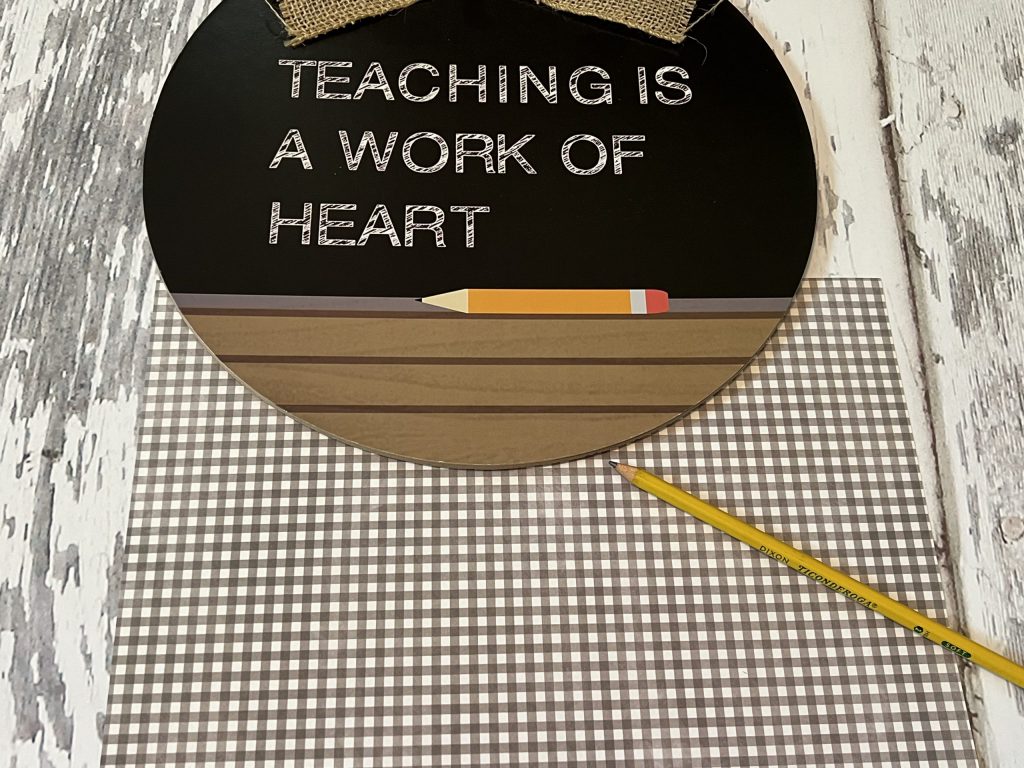 Next, I cut it out and applied Mod Podge to the back of the paper.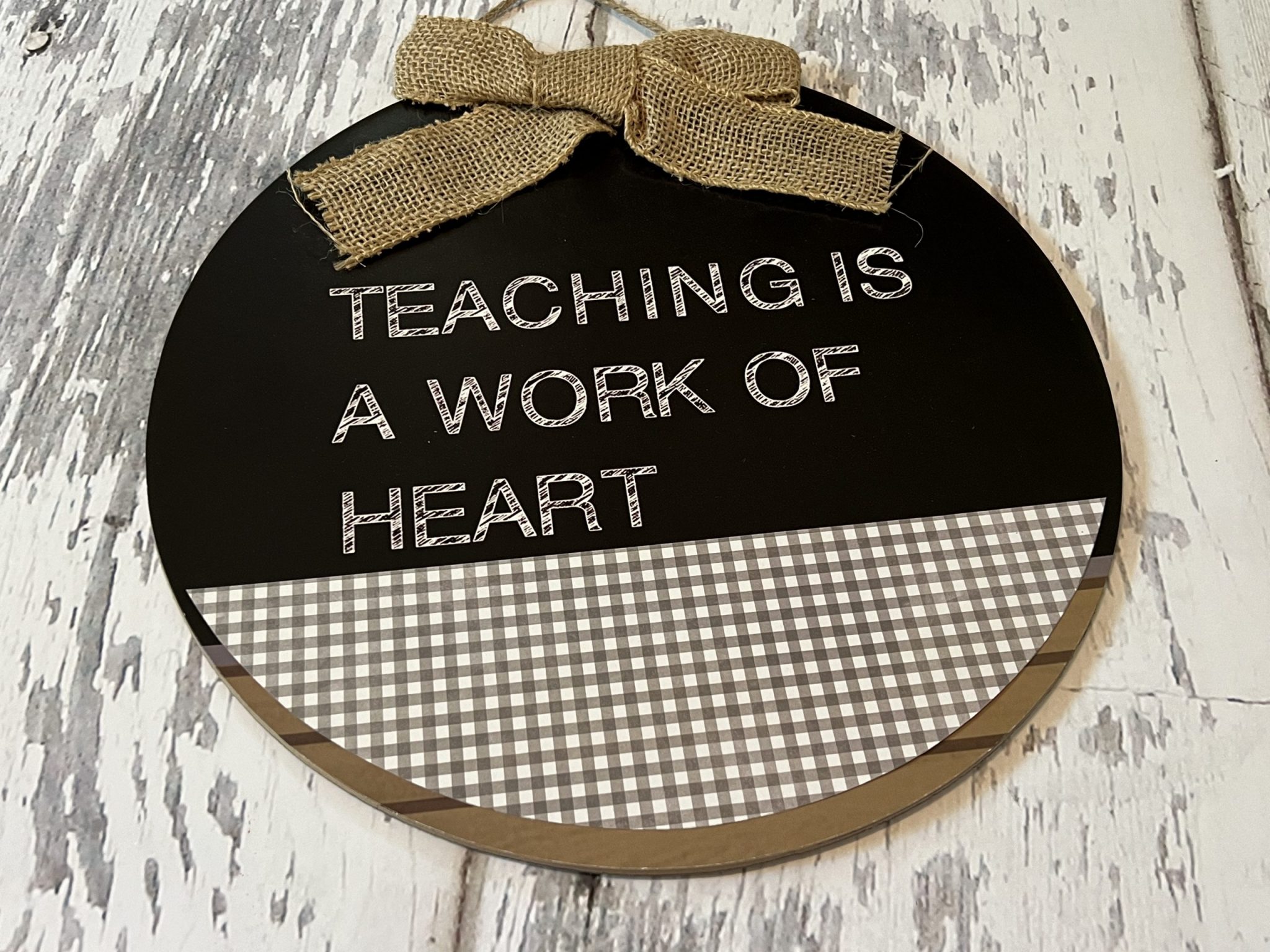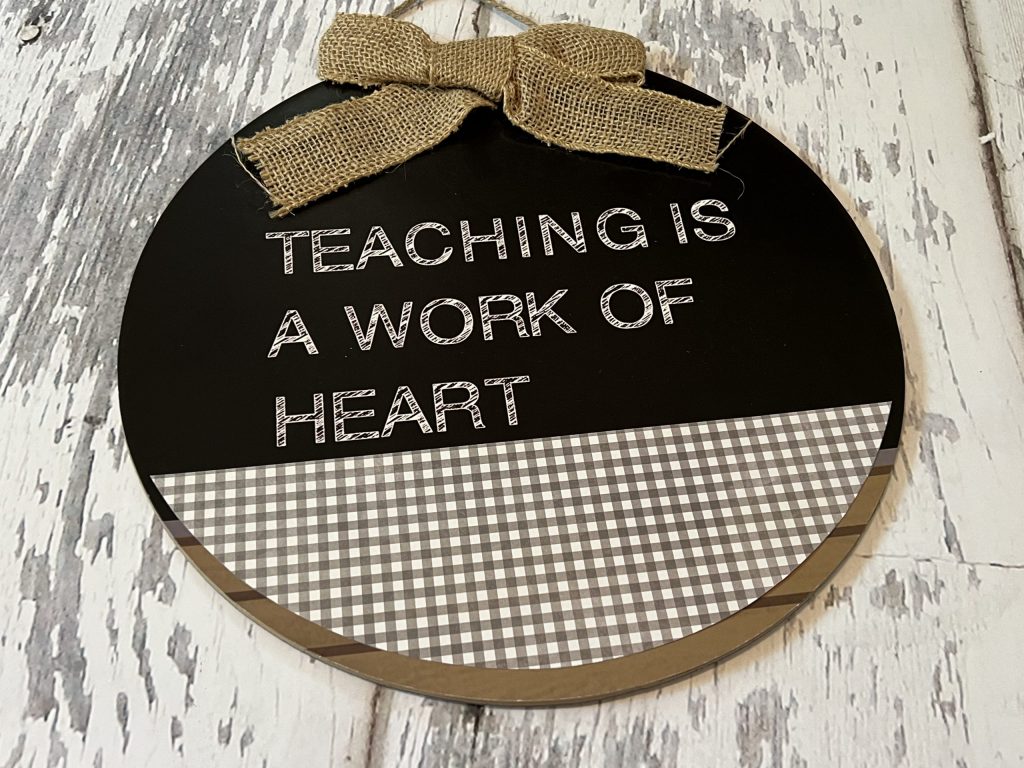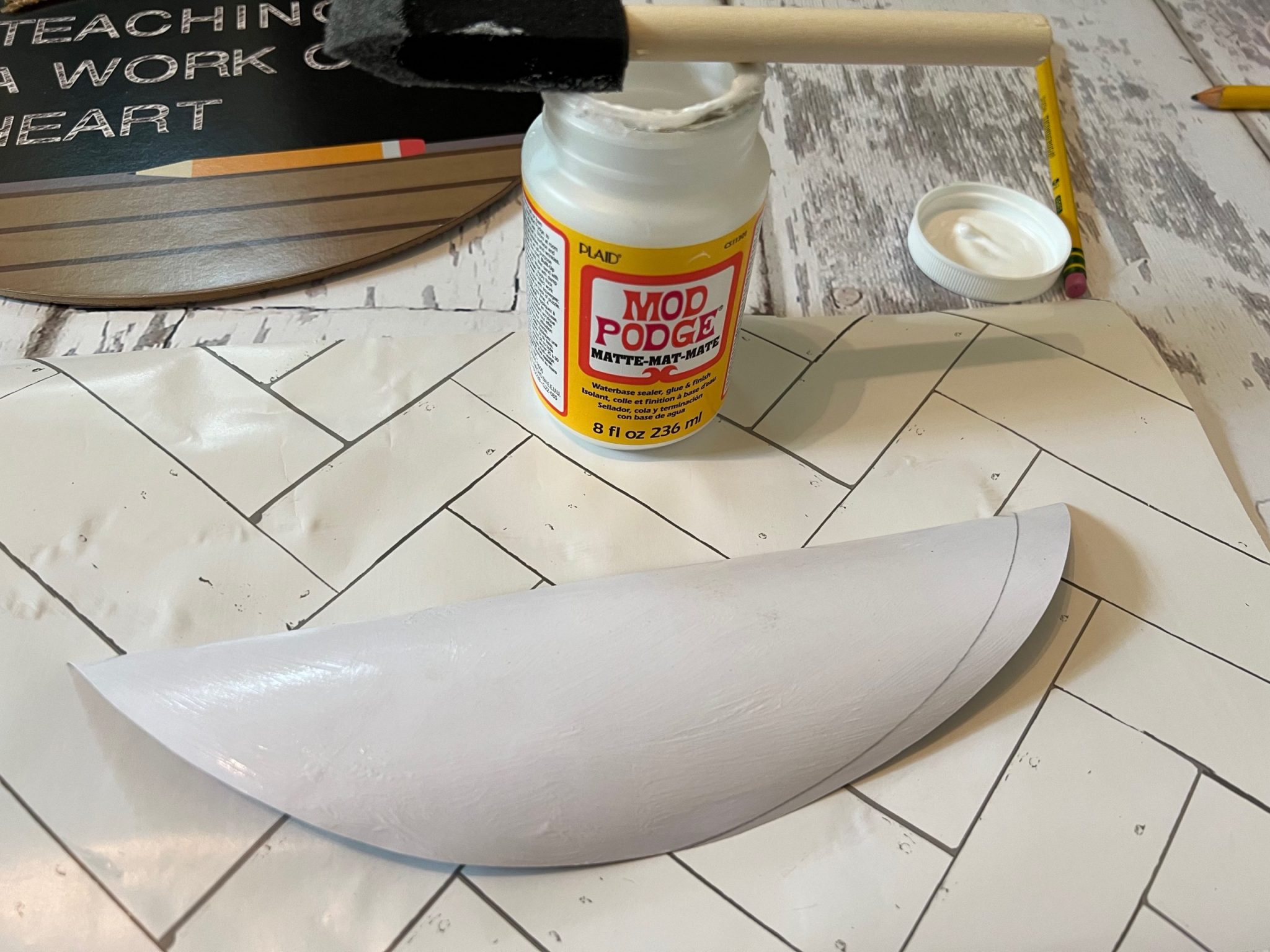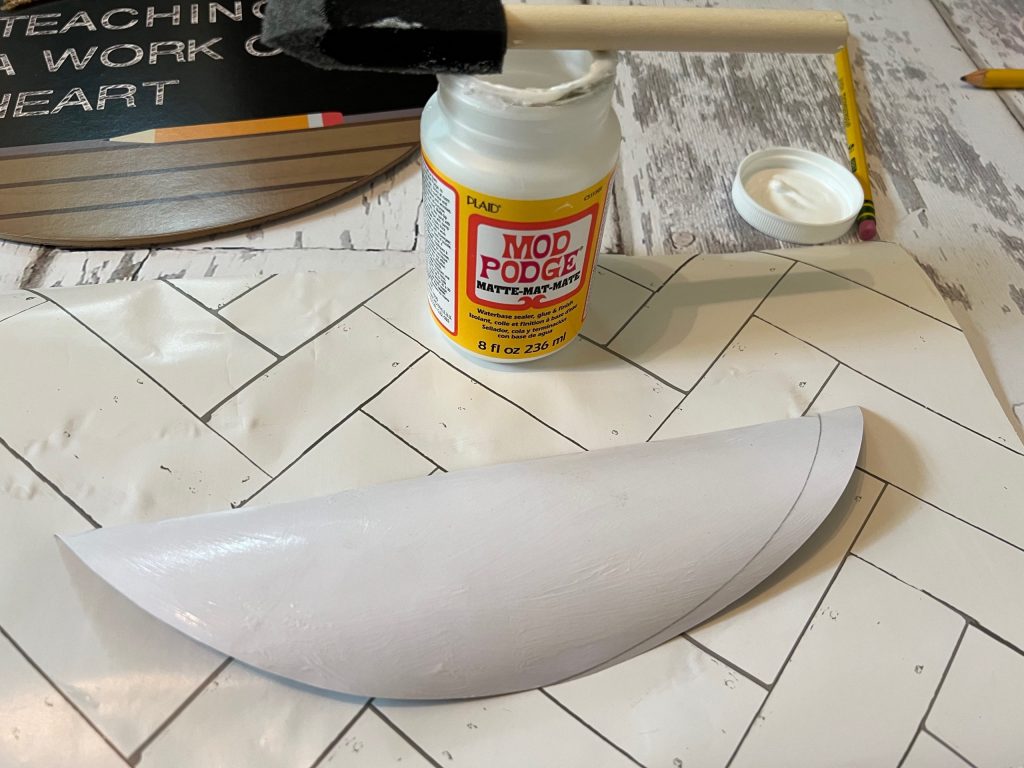 Then, I laid down the paper over the sign and used my hands to smooth down the paper. I continued to do this for several seconds to eliminate any bubbles.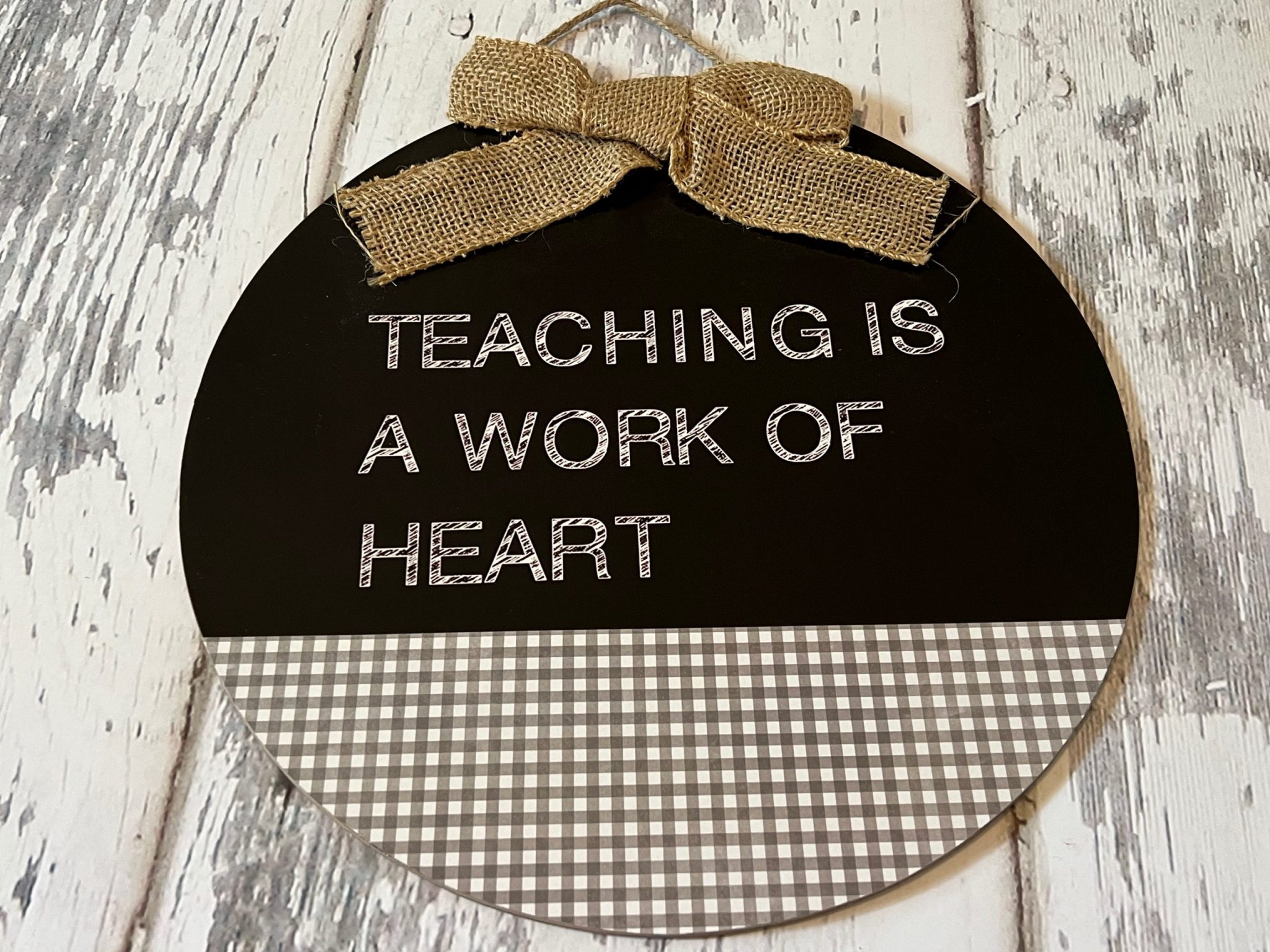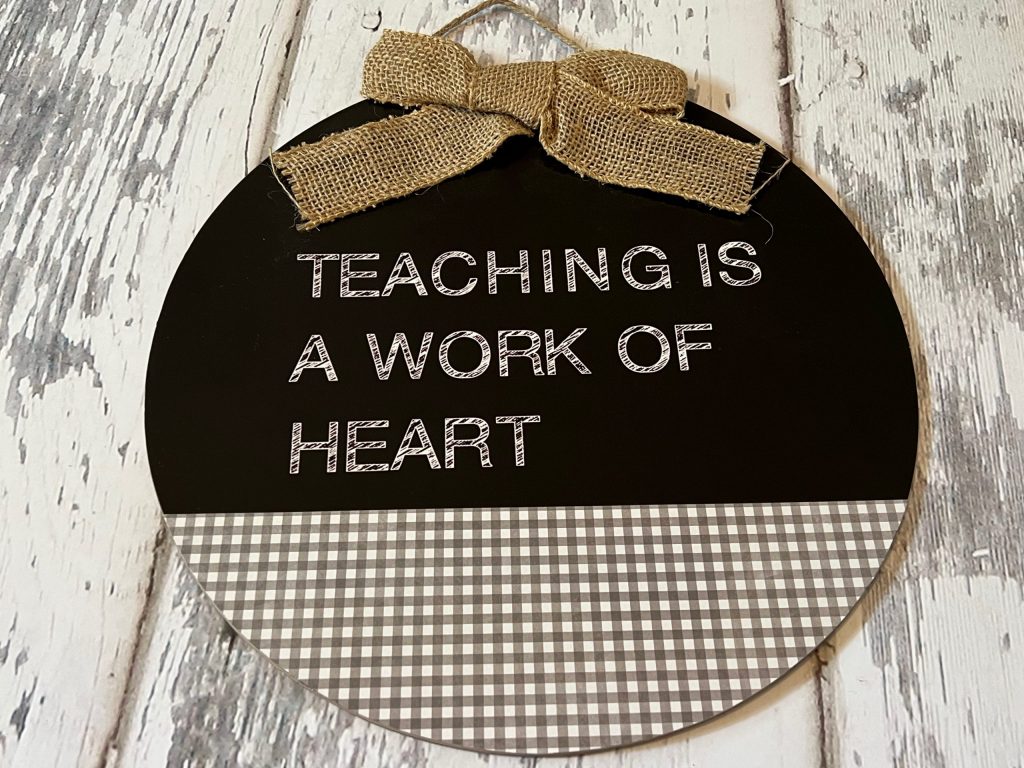 Next, I popped off the burlap bow and replaced it with a Re-Fabbed bow!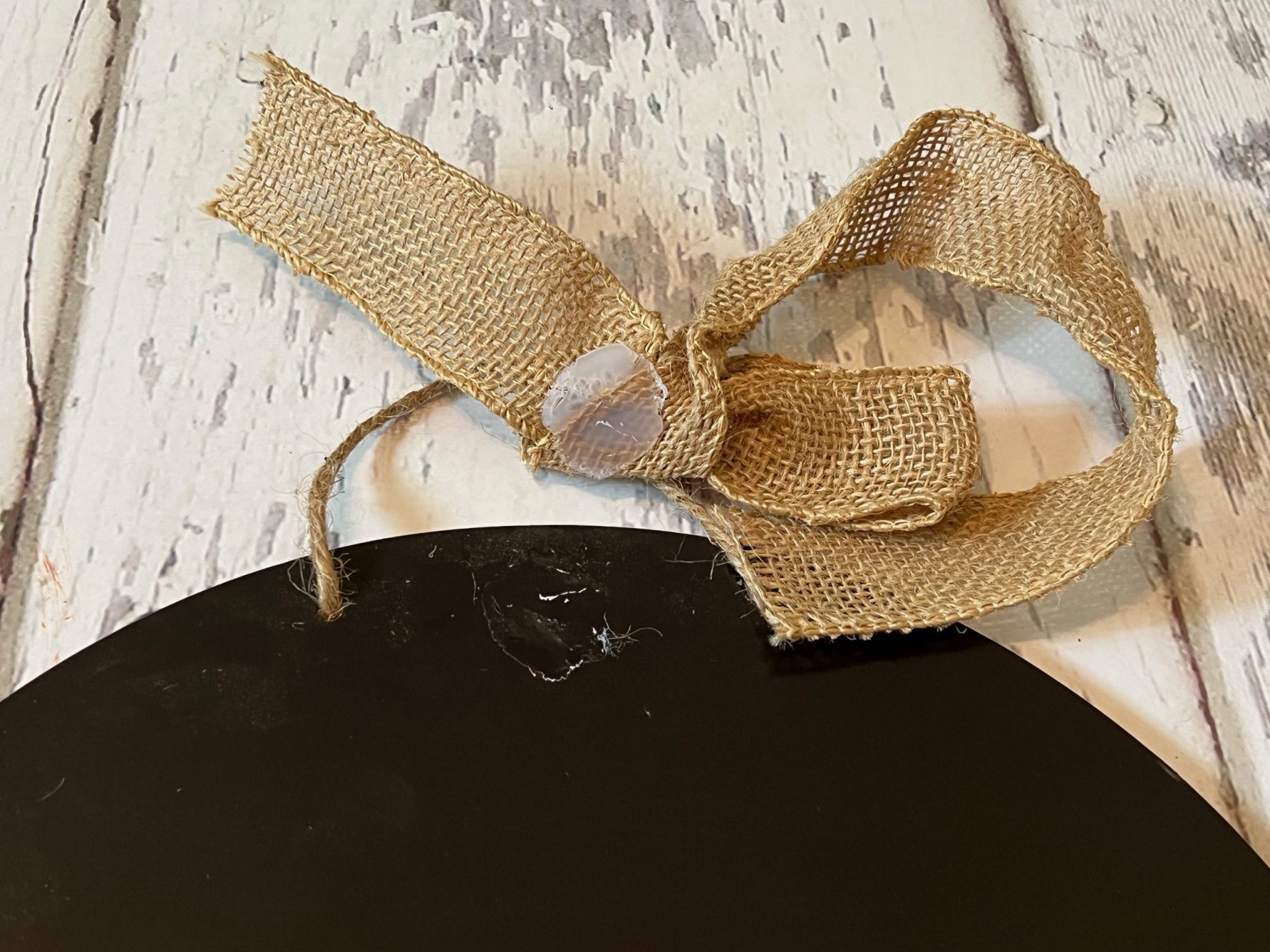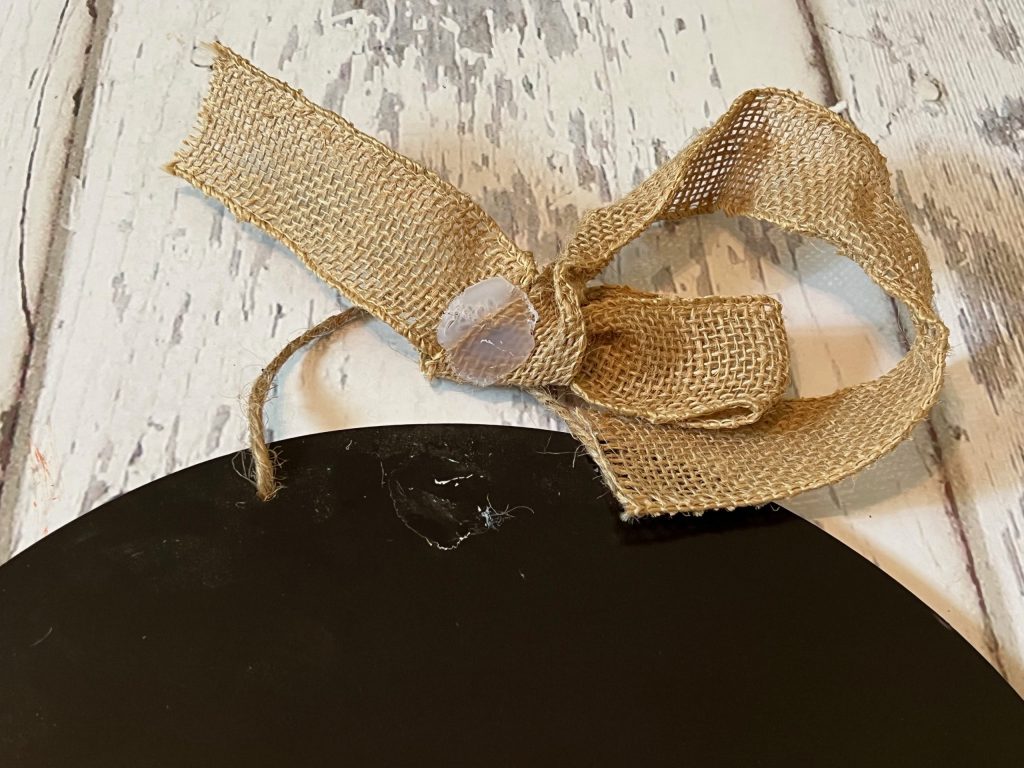 I gathered several different ribbons and trims and arranged them how I wanted them to appear in the bow. Once I had it how I liked, I wrapped a piece of ribbon around the center and tied it in the back.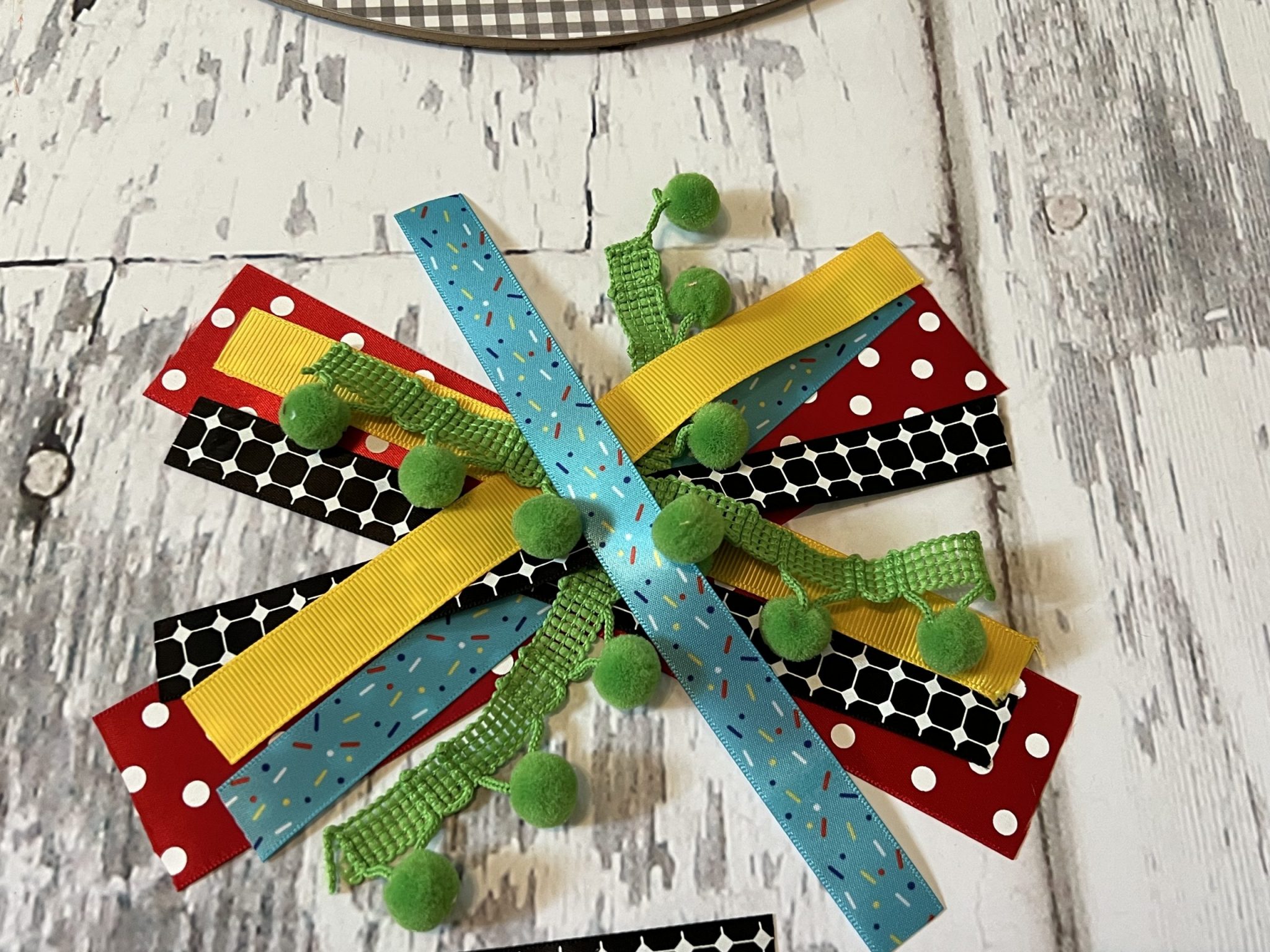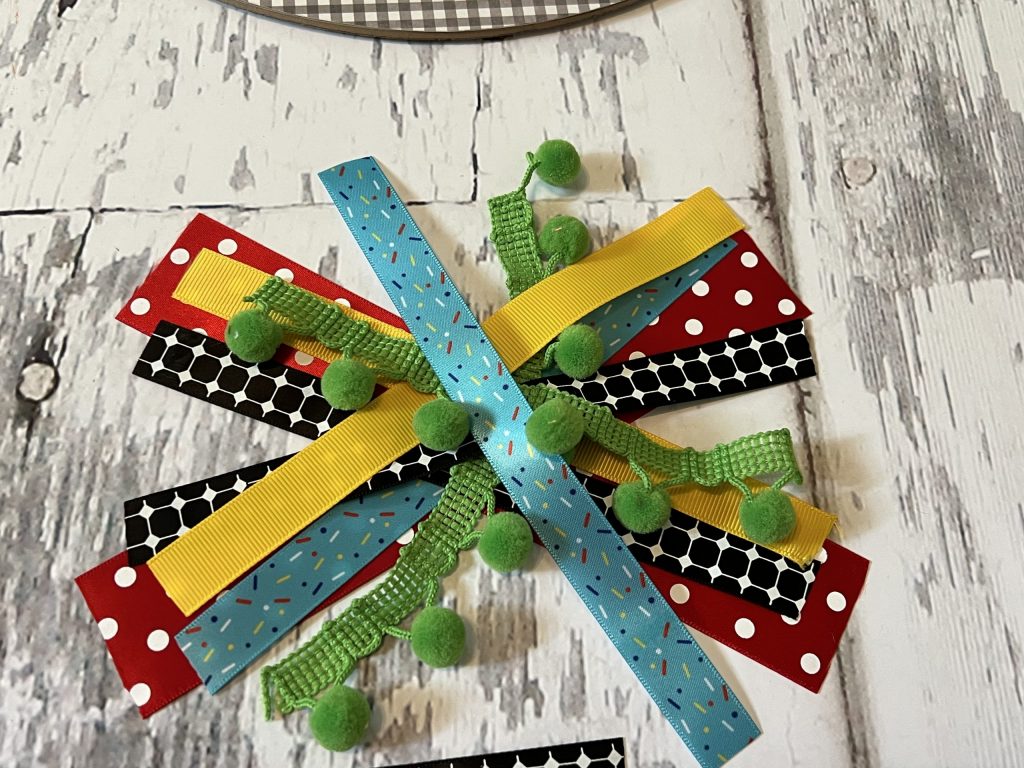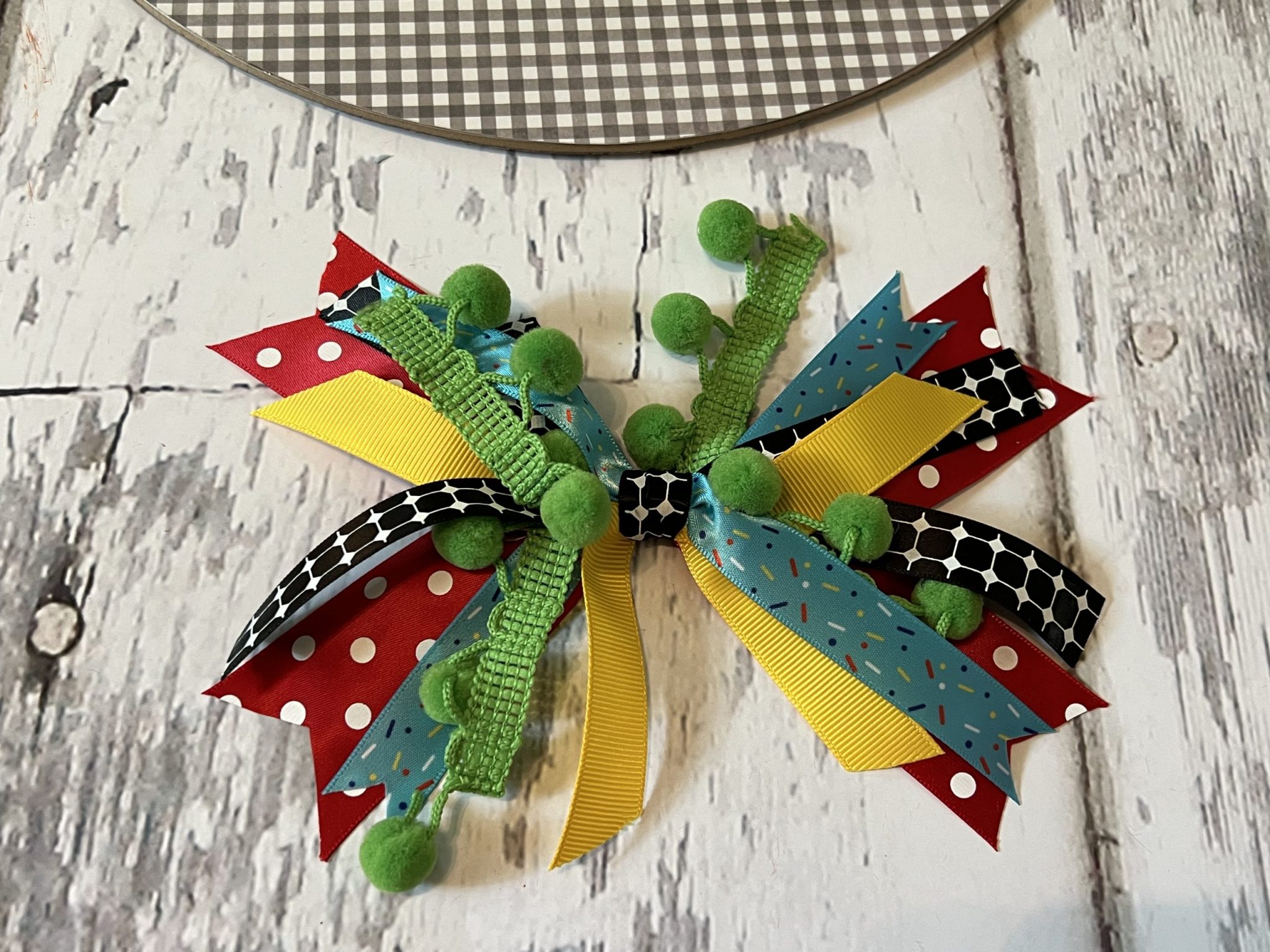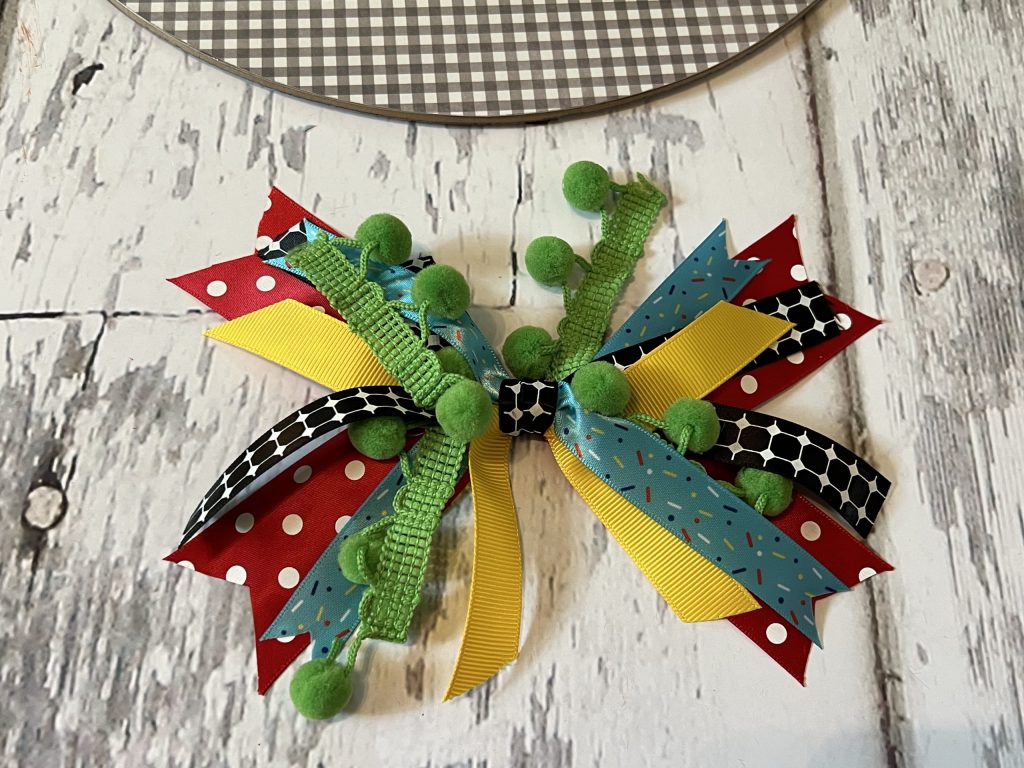 Then, I glued it with my hot glue gun where the previous bow had been.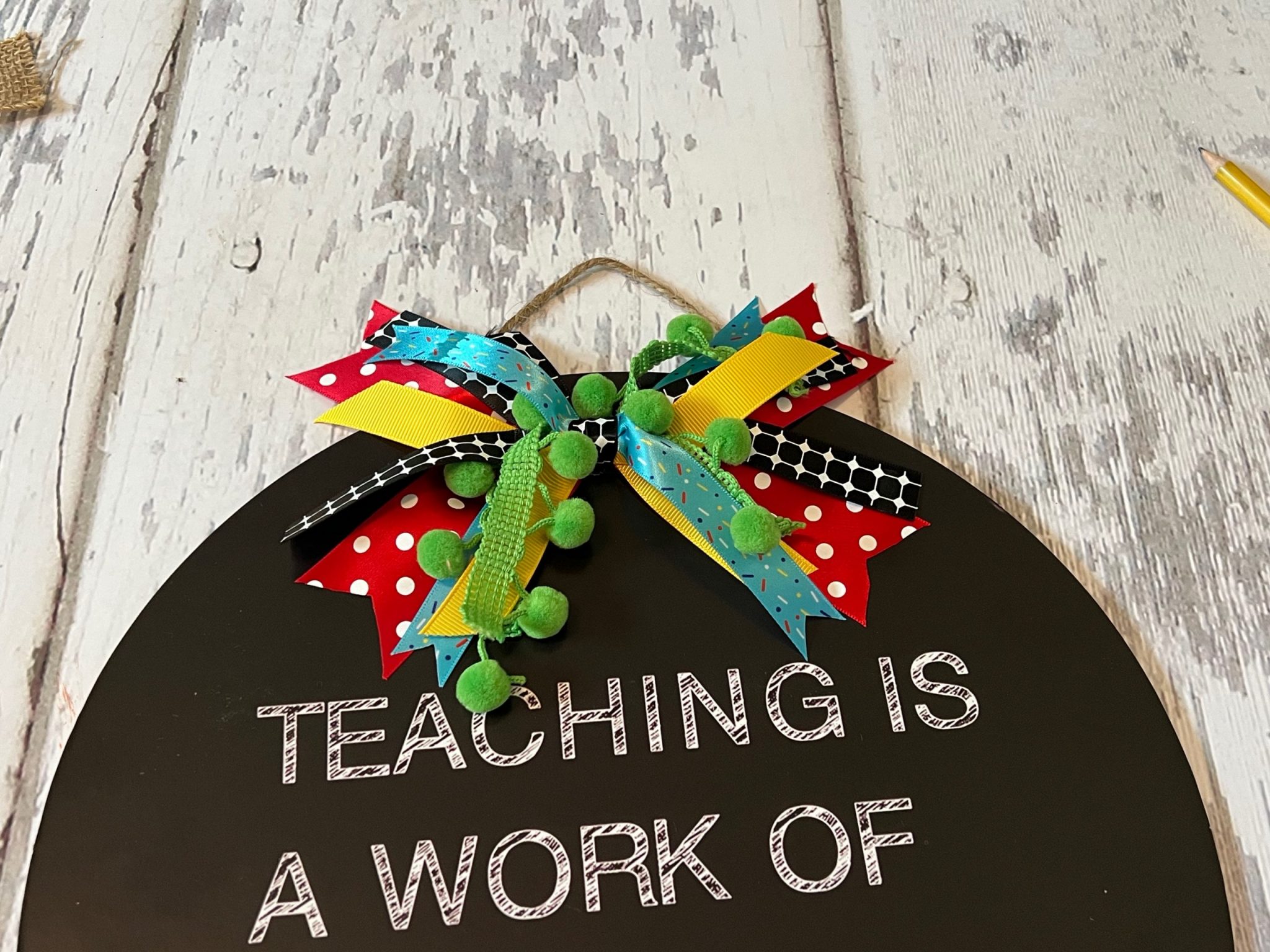 Finally, I glued the pencil on the paper seam.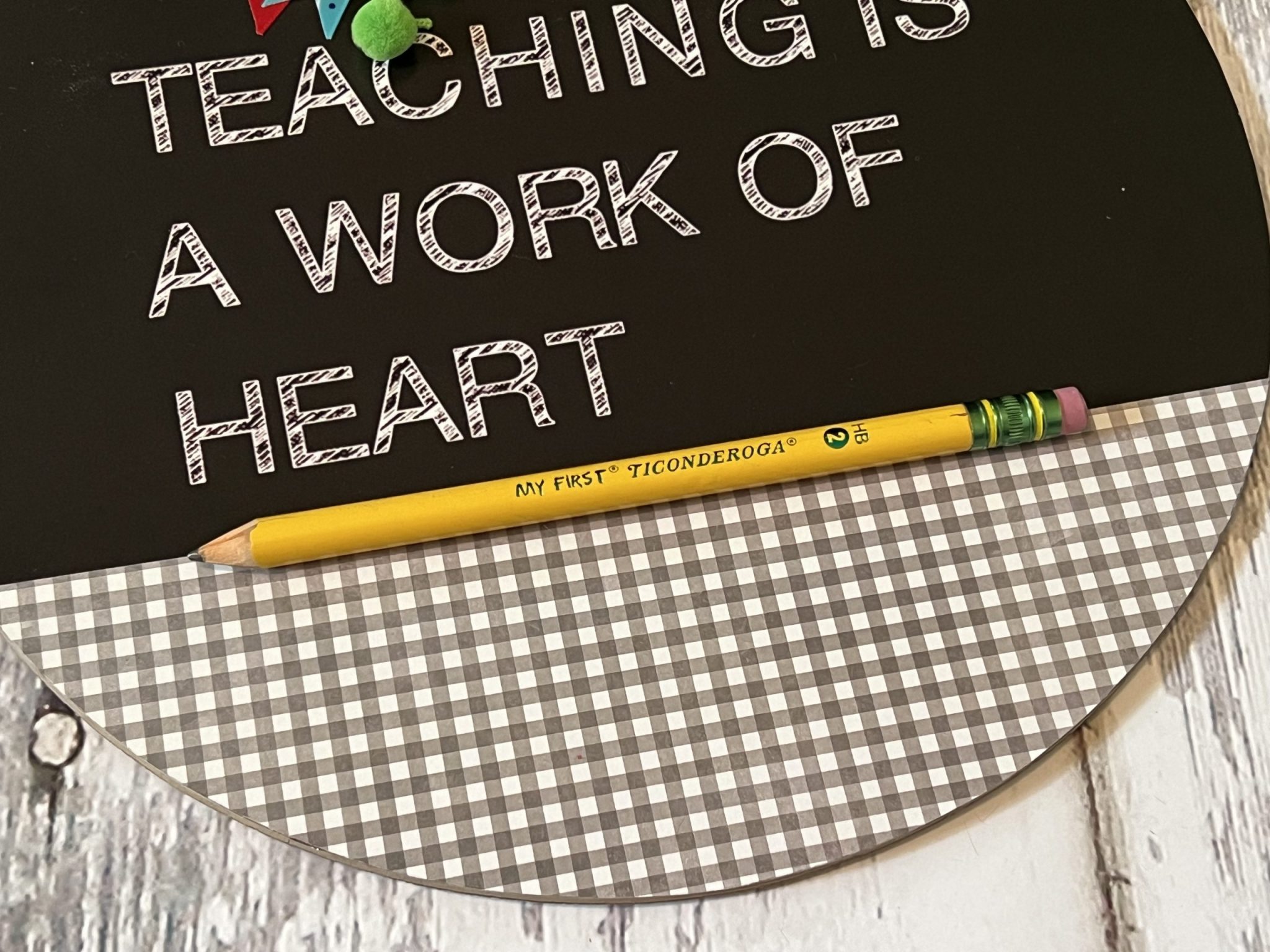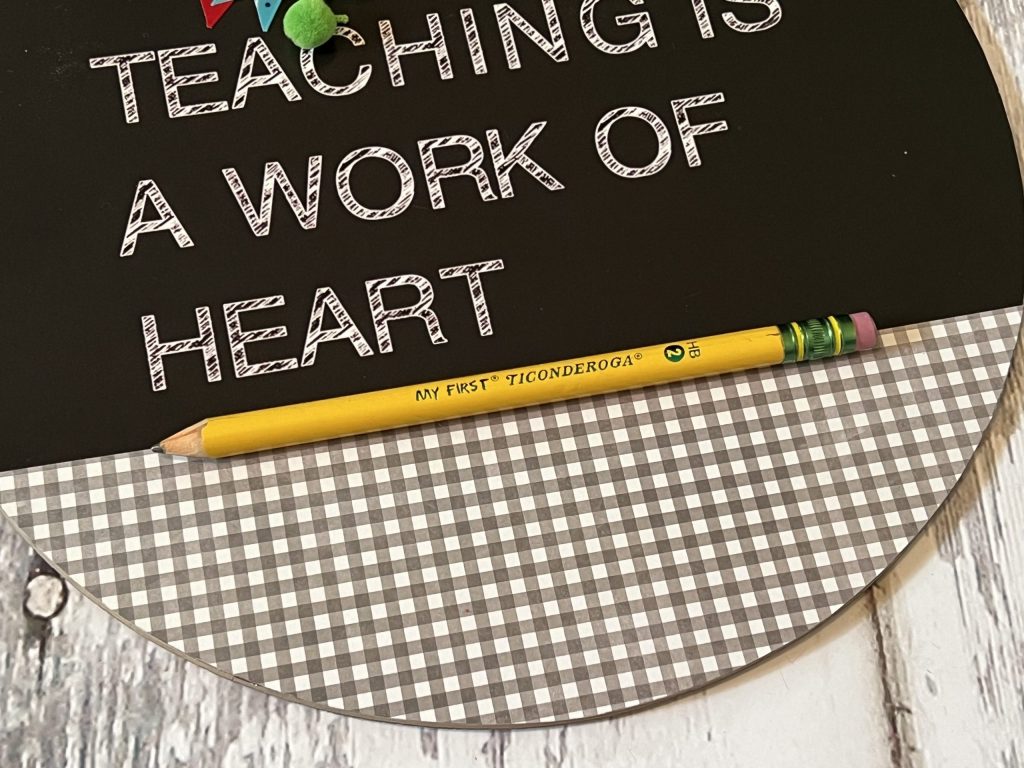 Seriously, how adorable did this turn out?!! The colorful bow and pencil really add dimension and just elevate the look! There is even a little space to the right of "heart" that you could add a little heart or even an apple. 
I think this would be a wonderful gift alone, or you could attach a gift card if you wanted to add a little something extra!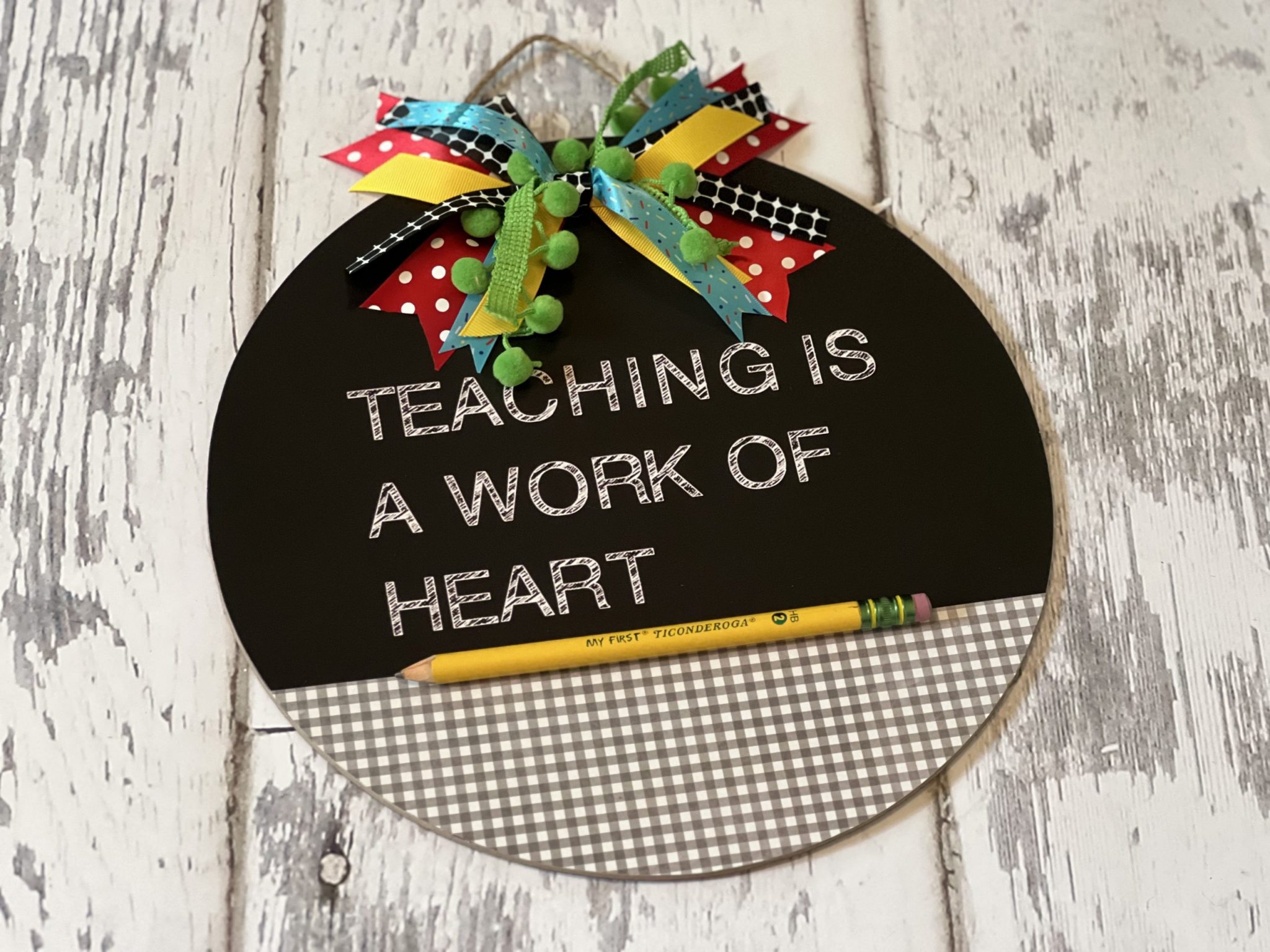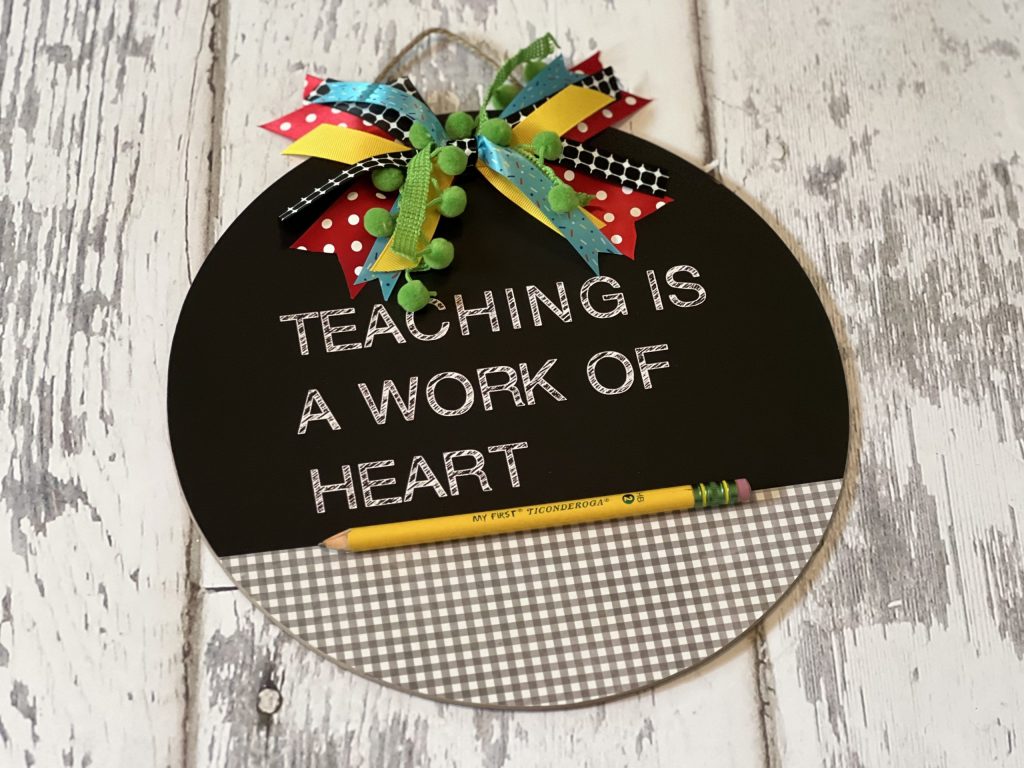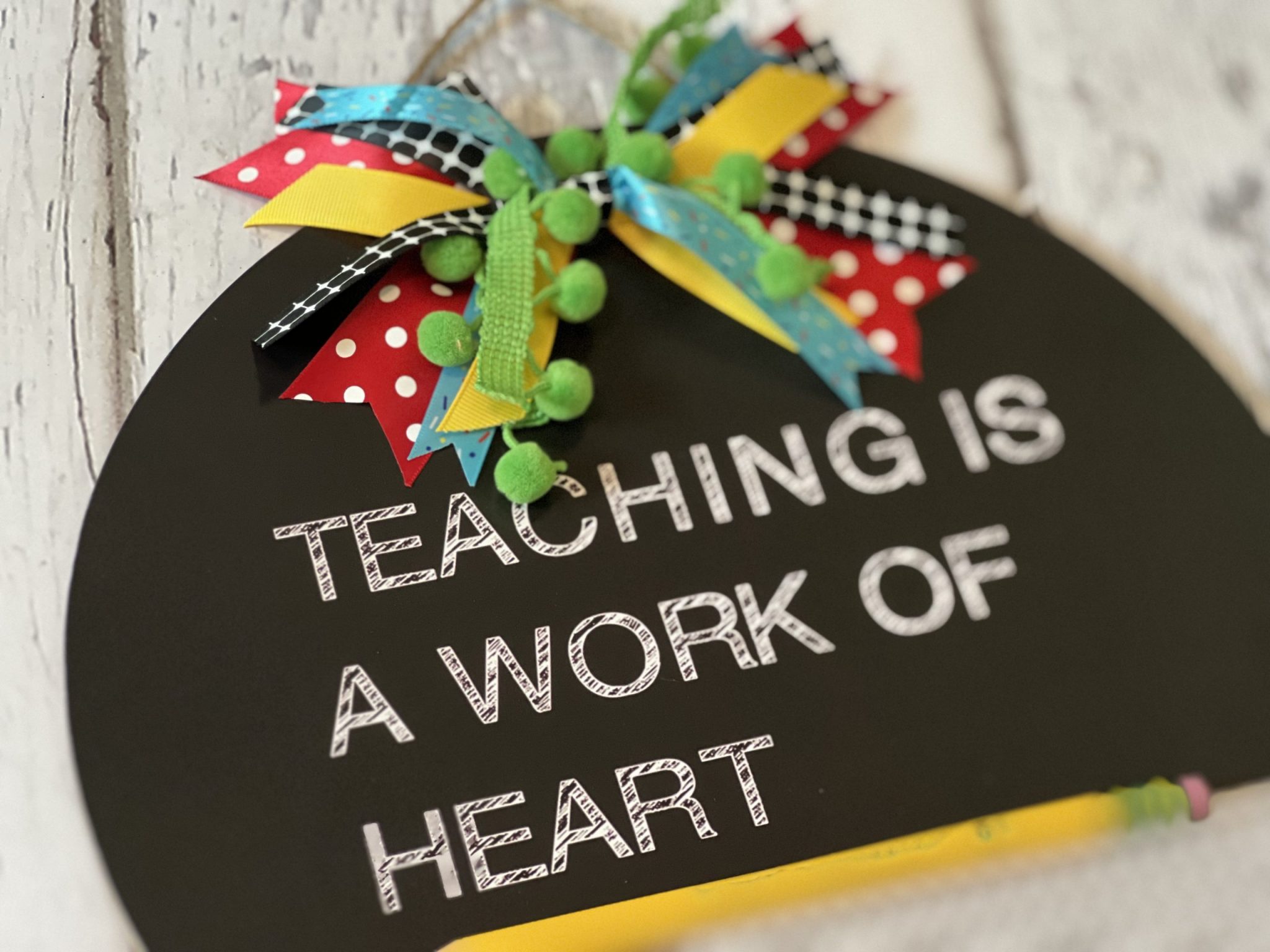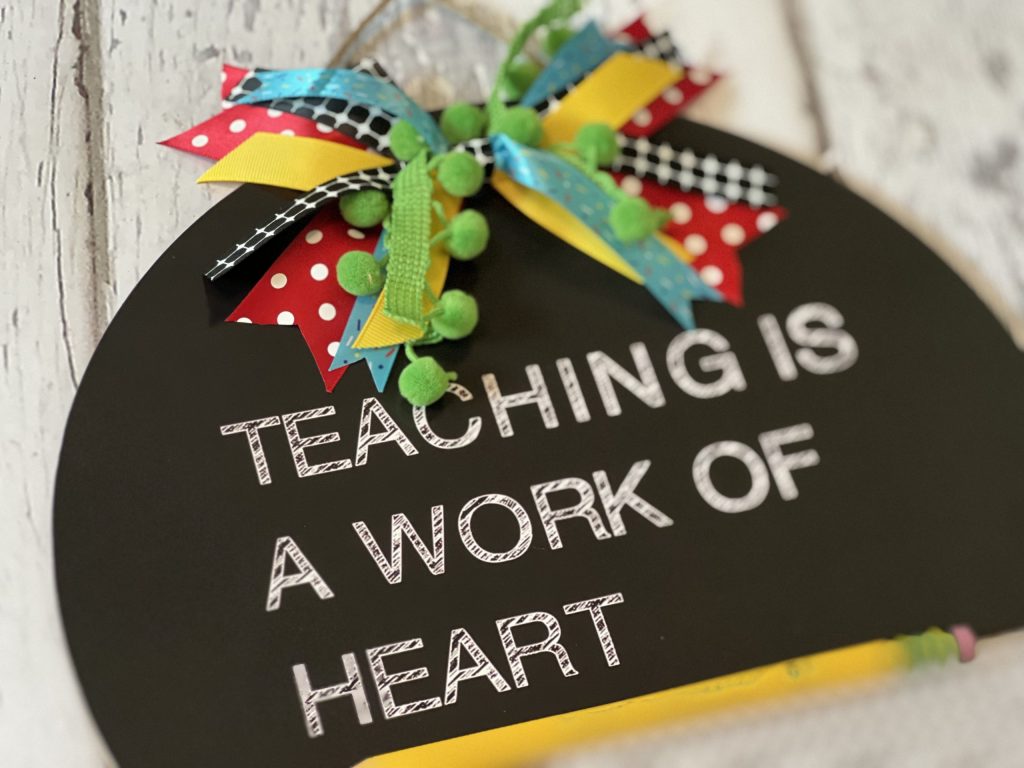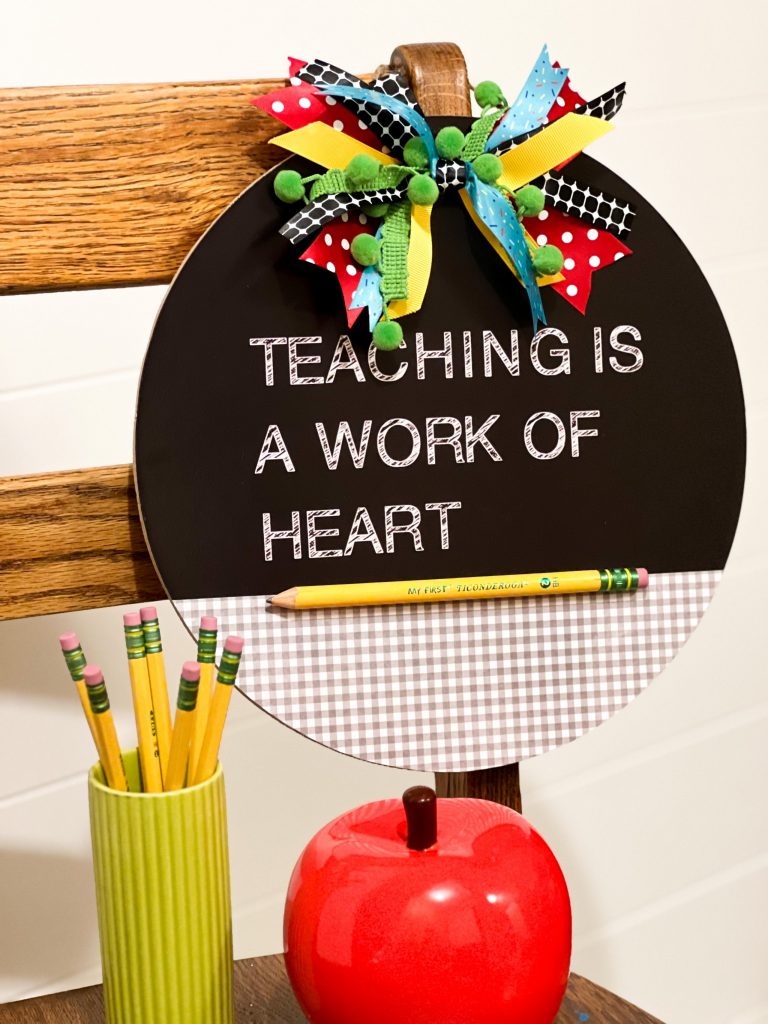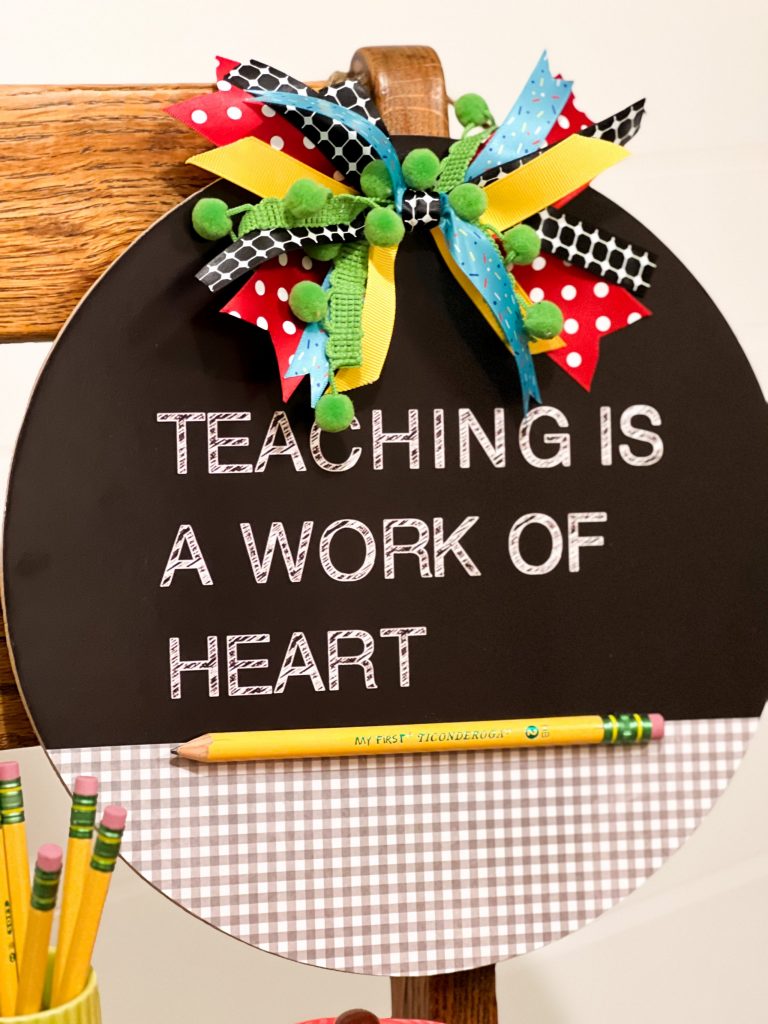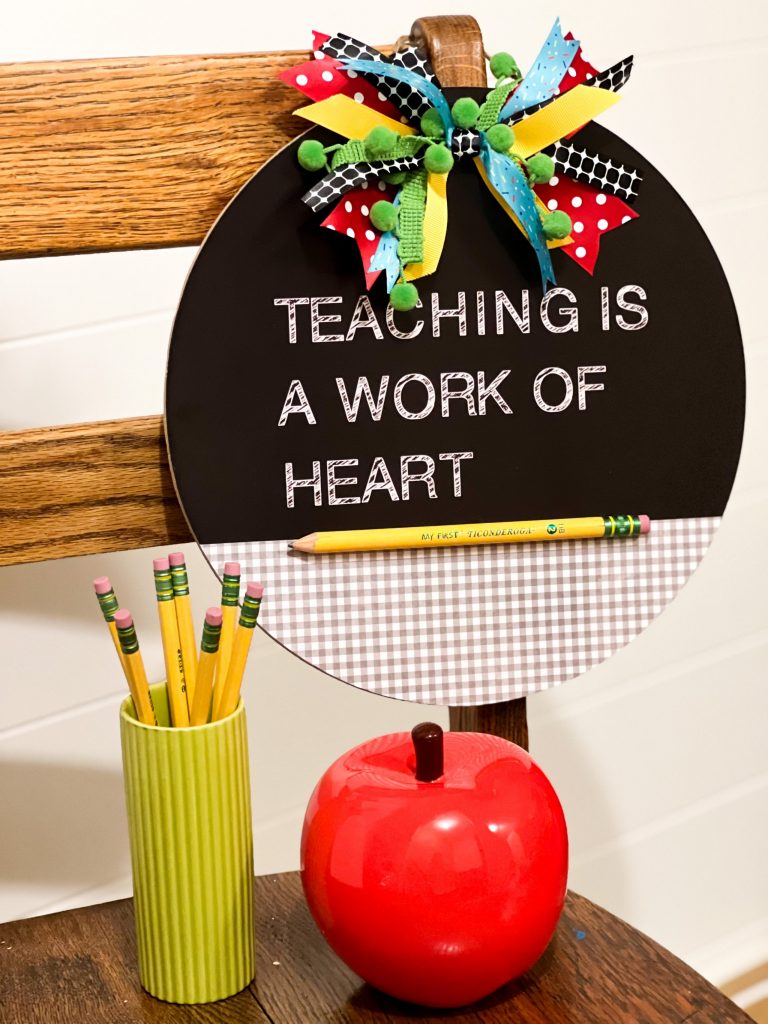 Be sure to PIN THIS FOR LATER!