There is nothing more satisfying than taking a dollar store piece and changing it up to make it my own style! It is even better when the piece of decor is already super cute to begin with!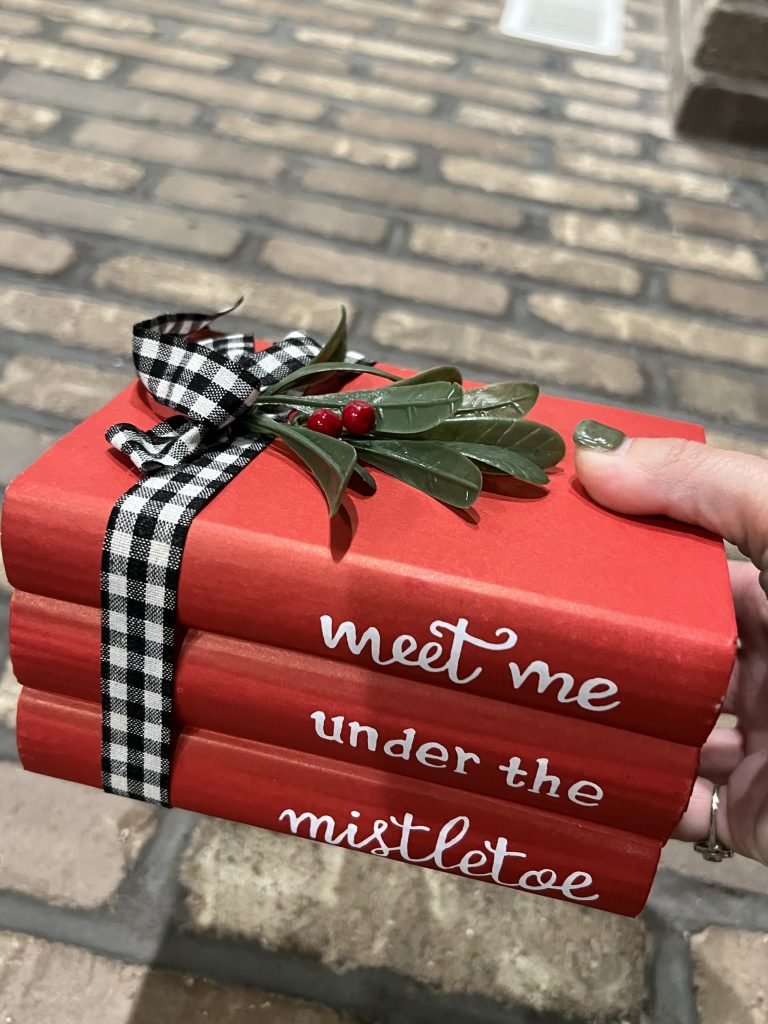 This little fake stack of books at Dollar General was adorable as is…(and only $3) except I did NOT like the generic greenery, and I wanted a different ribbon. Other than that, it was good to go! The font was great, and it looked perfect, so that made this makeover soooo easy and quick!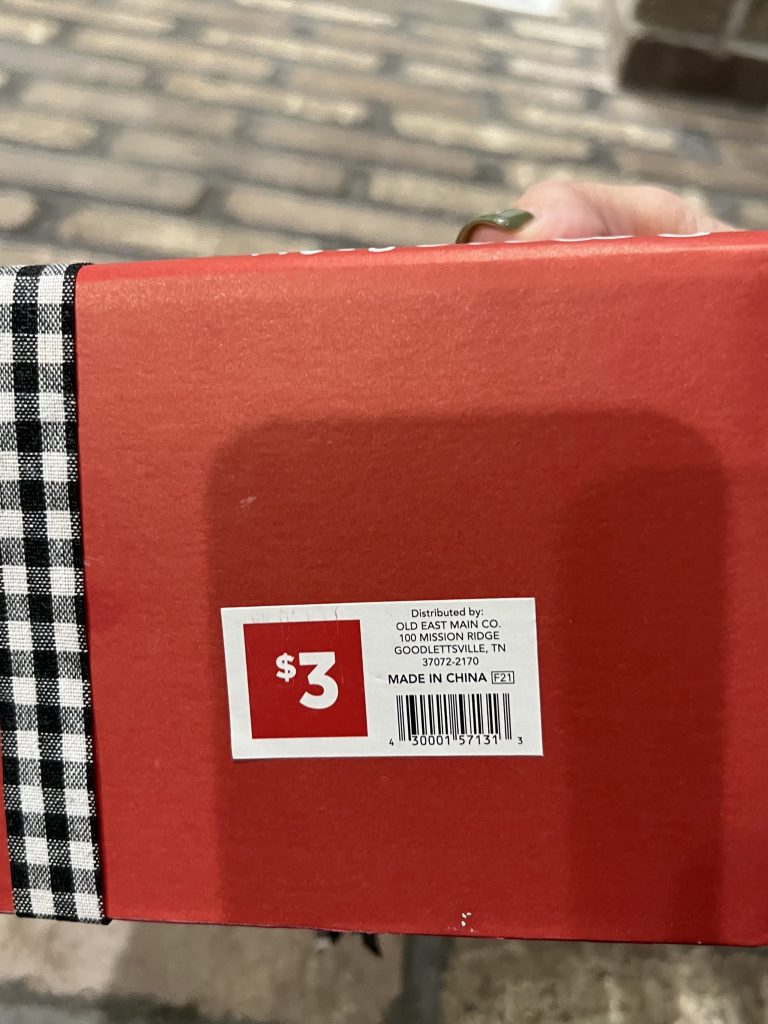 I found some ribbon that I thought fit the bill for this project, and I simply cut it to size and wrapped it around the book (after taking the previous ribbon and greenery off), hot gluing it at the bottom so you could not see where the ribbon meets up.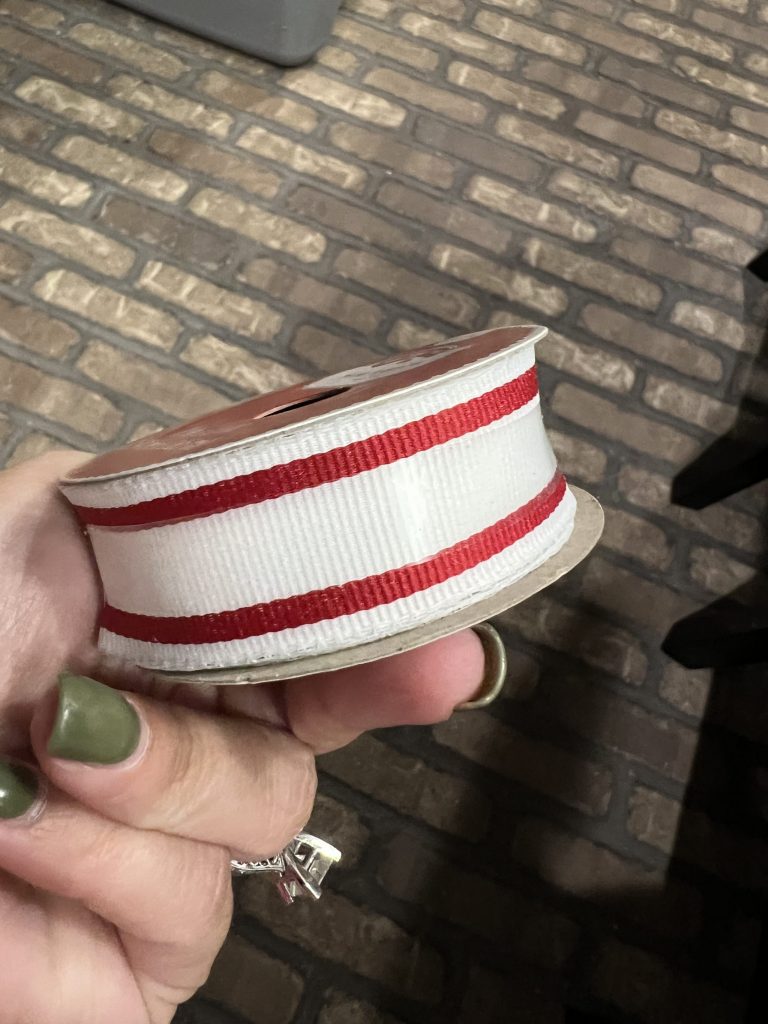 Then, I gathered some fake greenery from a garland I found at Walmart and hot glued it onto the top of the book.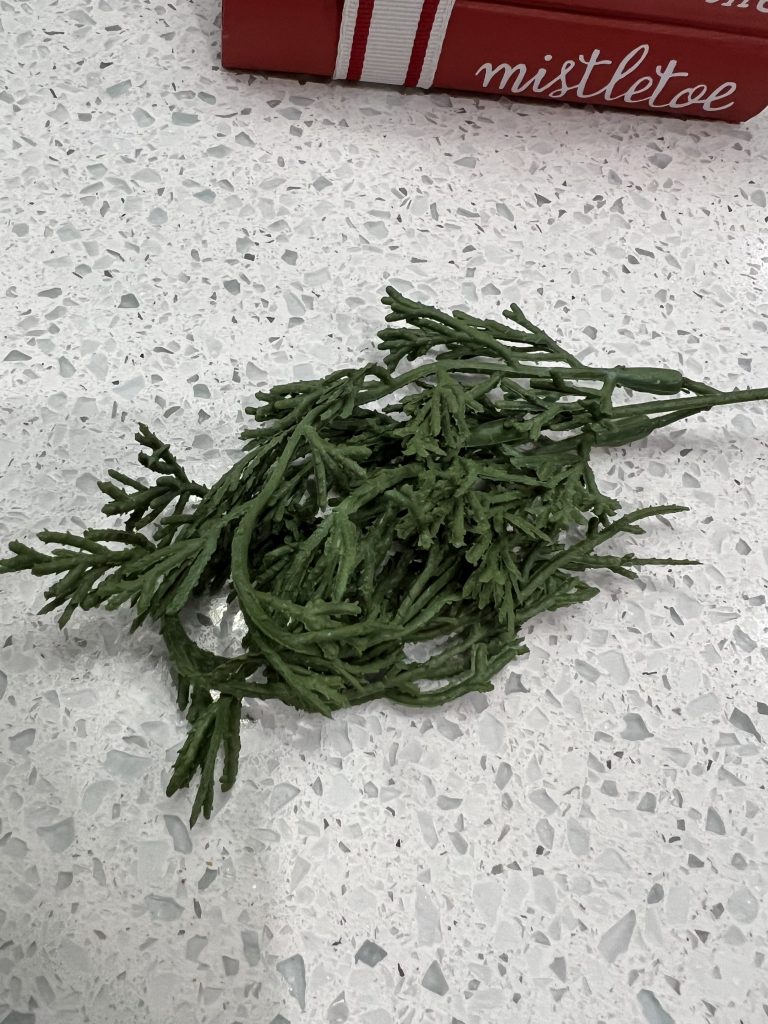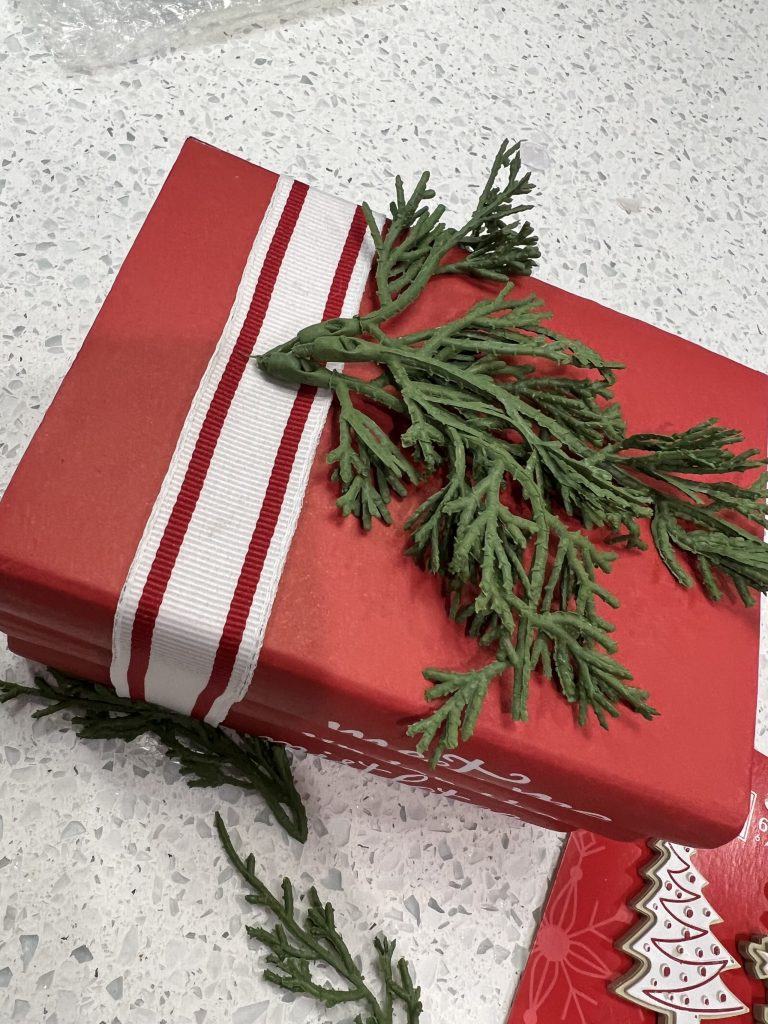 After that, I realized I wanted to use one of my mini ornaments from Walmart to "dangle" down, as I thought that would add some fun texture and variance! I simply hot glued that piece into the greenery.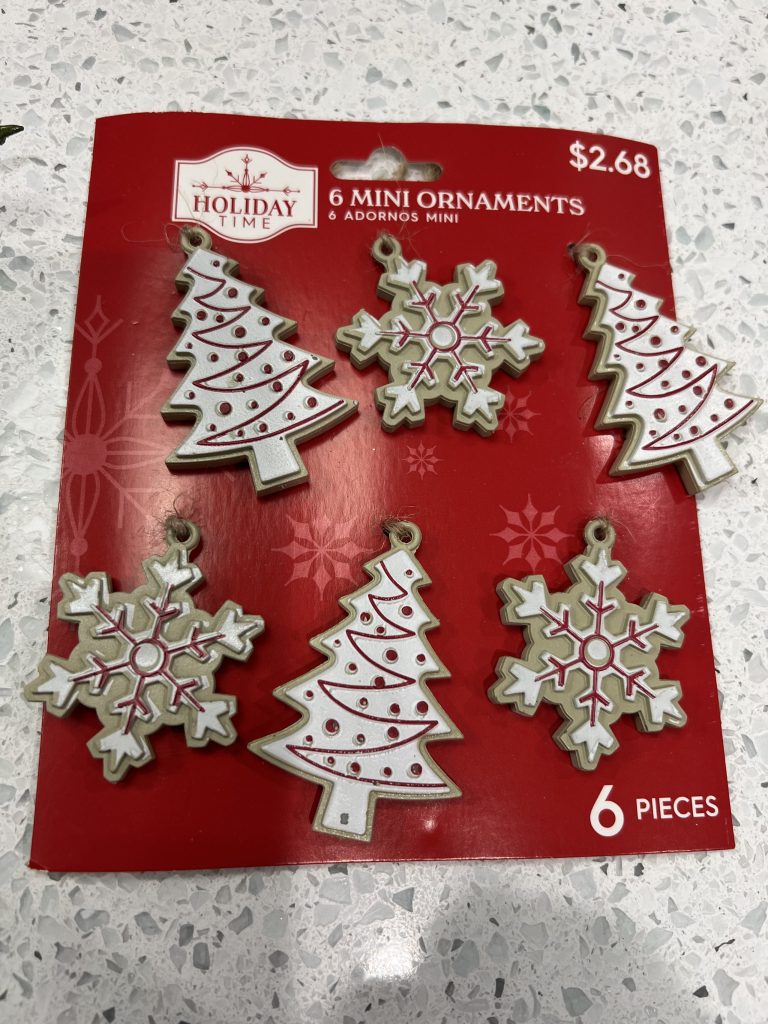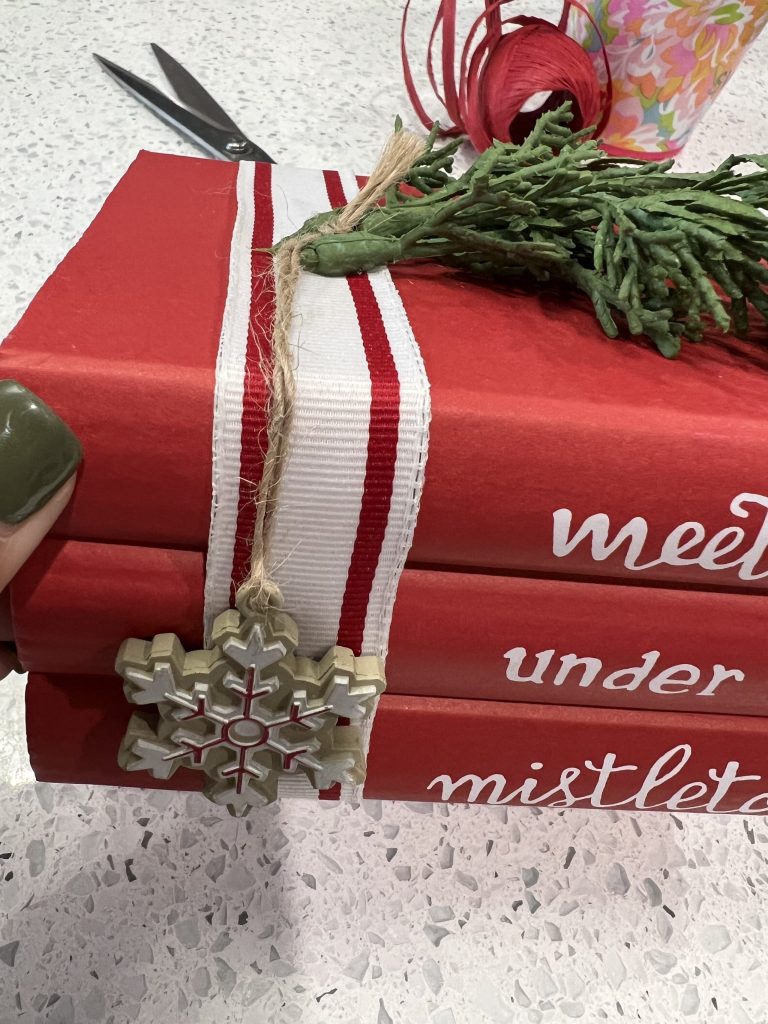 Once I had that in place, I just still felt like it needed something on top. I tried a pine cone, a large metal piece and a couple other things, but nothing worked as good as a little raffia bow! I just love using them! You can see where I used one on my most recent blog DIY REINDEER ORNAMENT!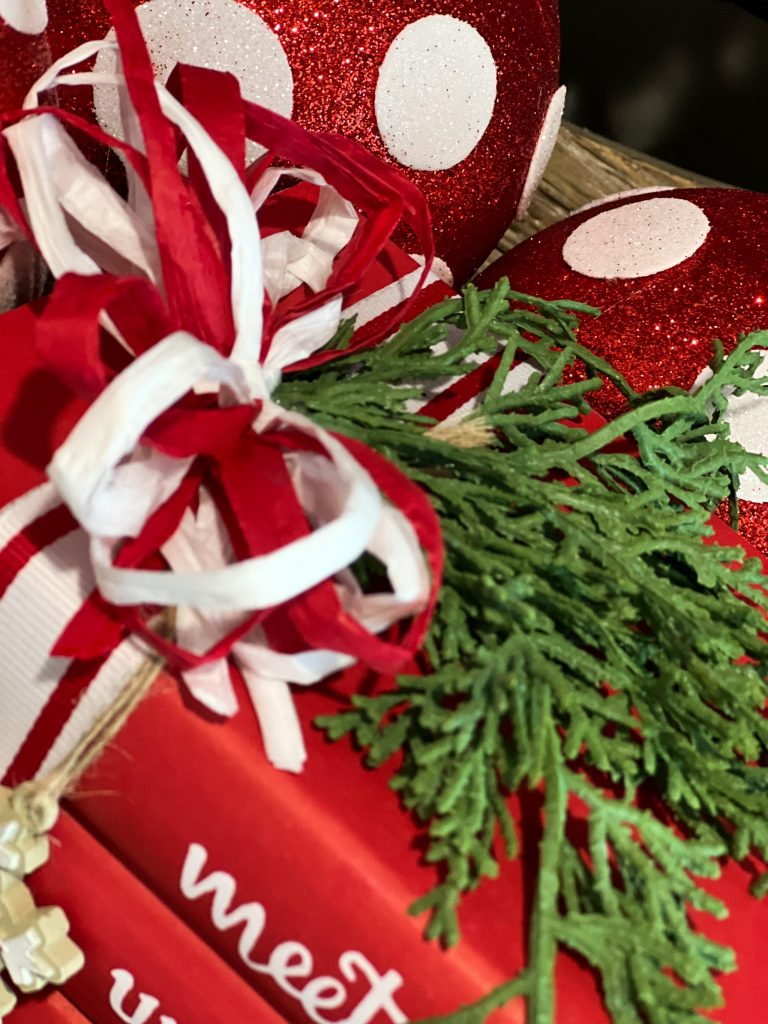 With those few simple steps, this book went from cute to AMAZING!!! AND, I only used things I had on hand!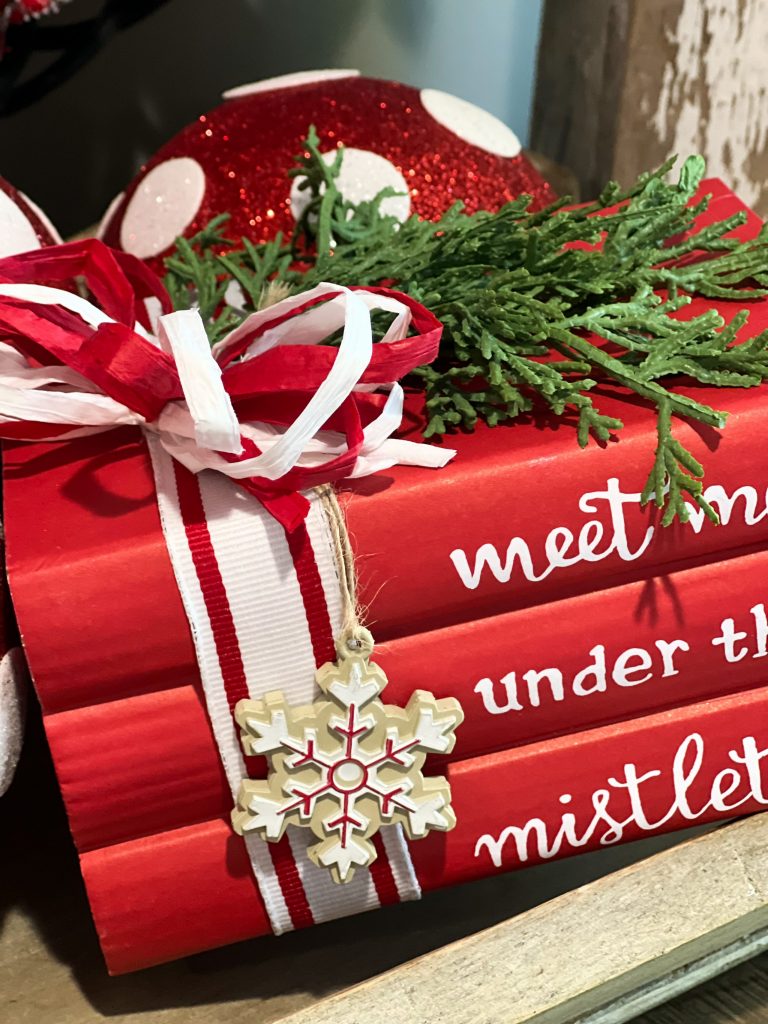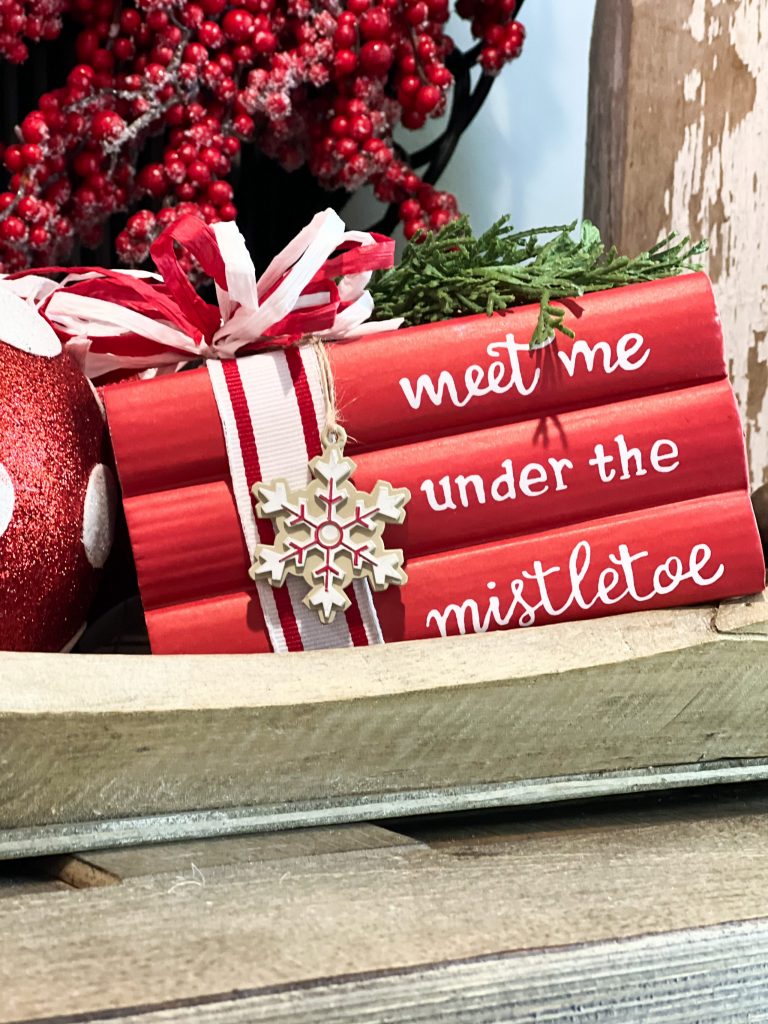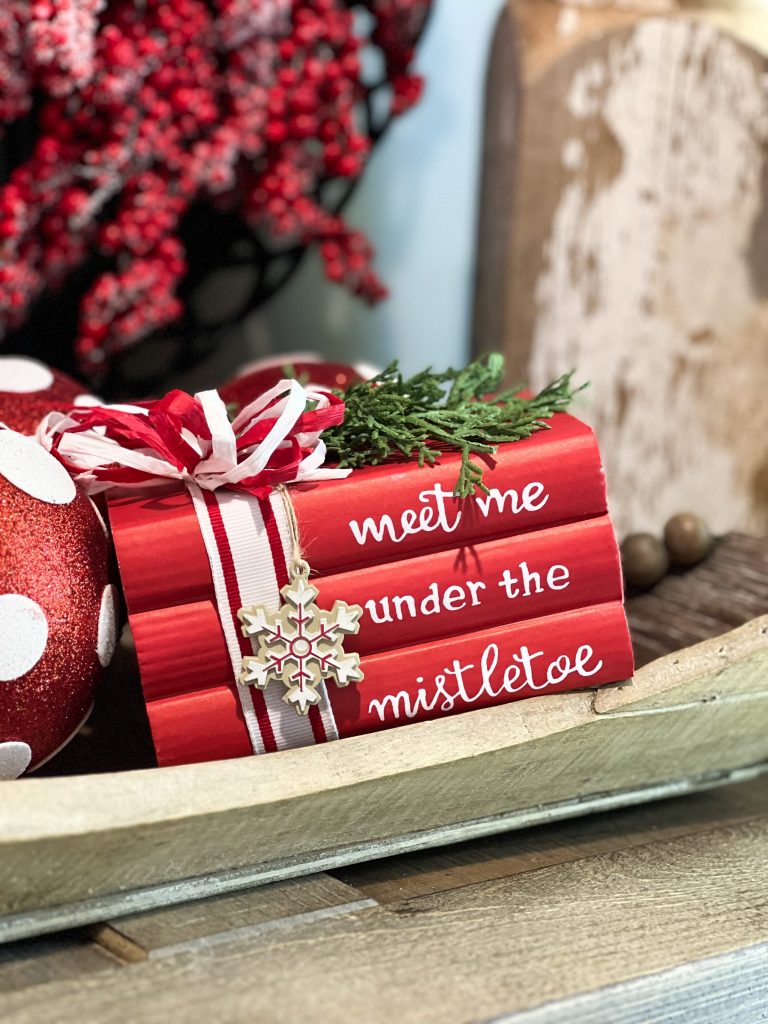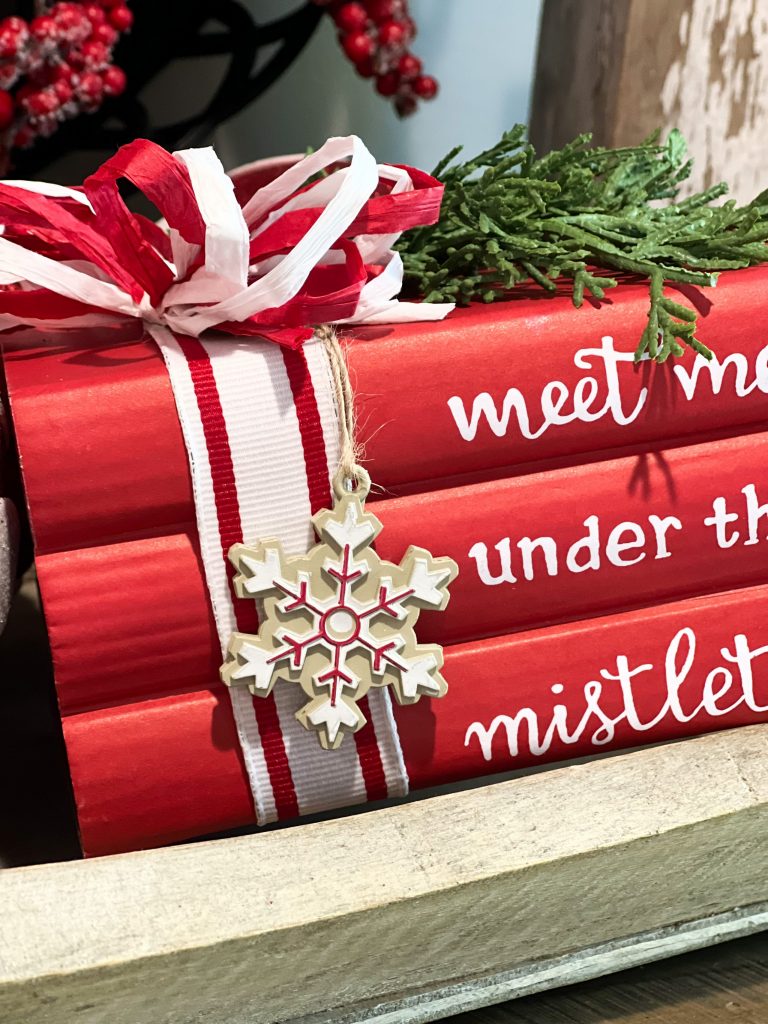 I hope you enjoyed this quick and easy diy! Be sure to share with a friend!
PIN FOR LATER!