I recently shared a short reel on Facebook showcasing some of my recent Dollar General Christmas finds! This Christmas tree sign was one of the finds that people wanted to see made over, so I did a little work, and I am loving the outcome!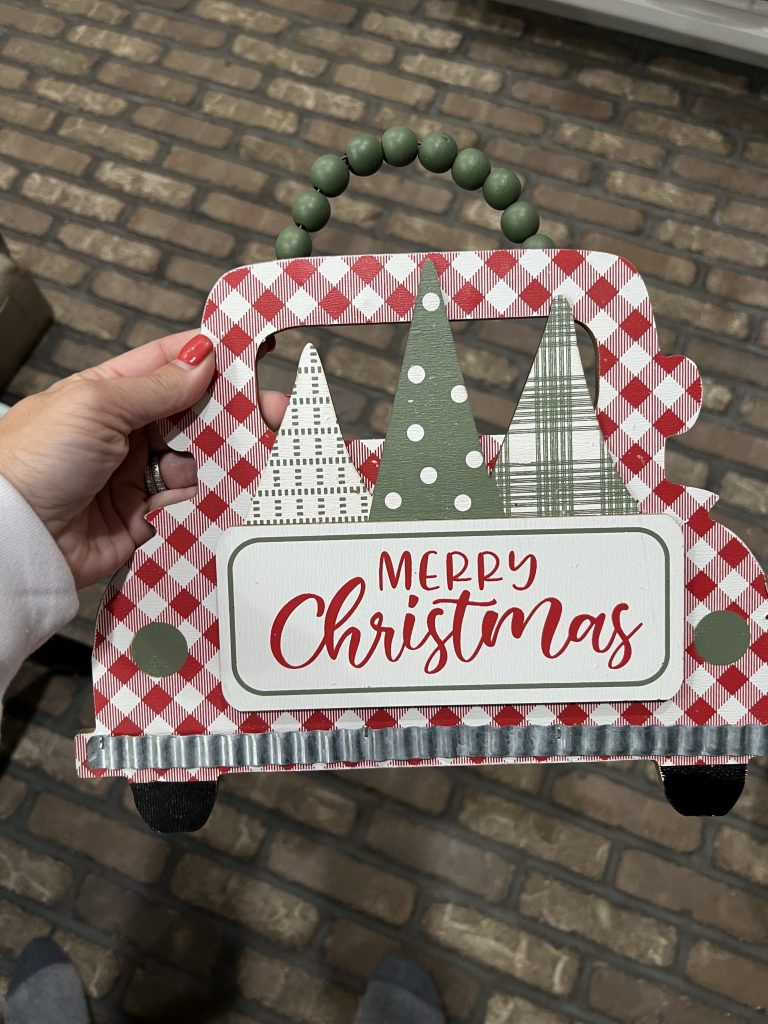 The original version of this sign was super cute as is, but I do always love to spruce things up a bit to make it even more unique and perfect for my own home!
Today's makeover is very easy, and it only took me around 15-20 minutes total! I didn't end up using everything in this picture, but hey- a girl has to have enough supplies to choose from!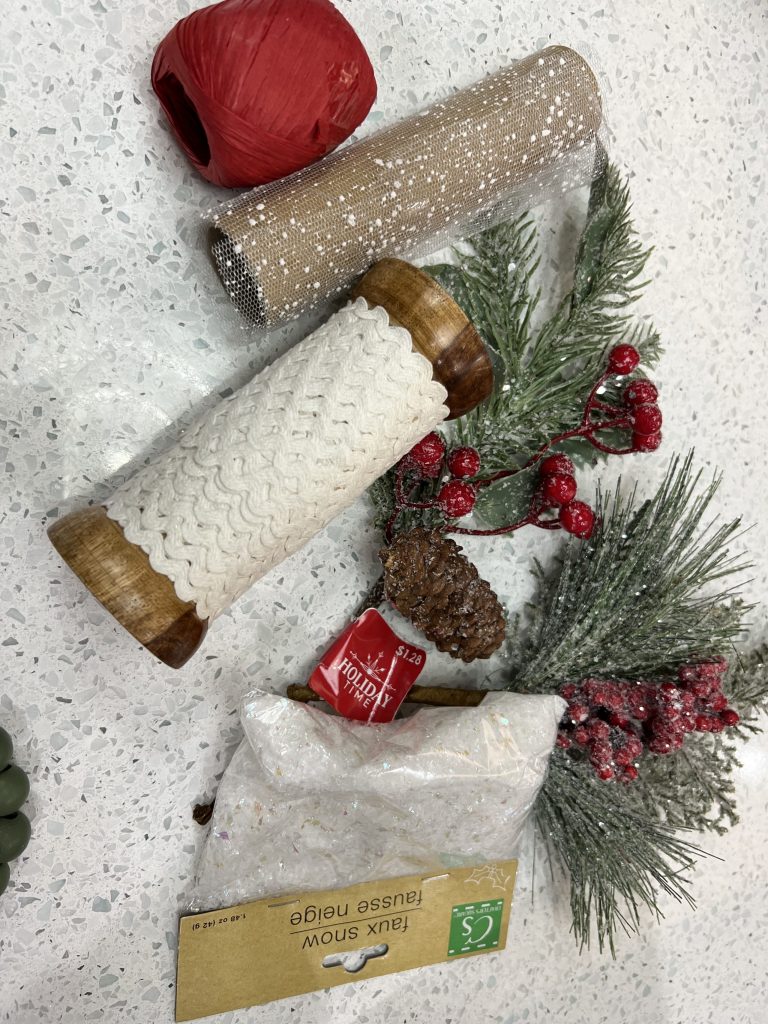 I decided to take one of my Walmart stems and cut it apart to cover my middle tree, kind of like I did on this other project HERE!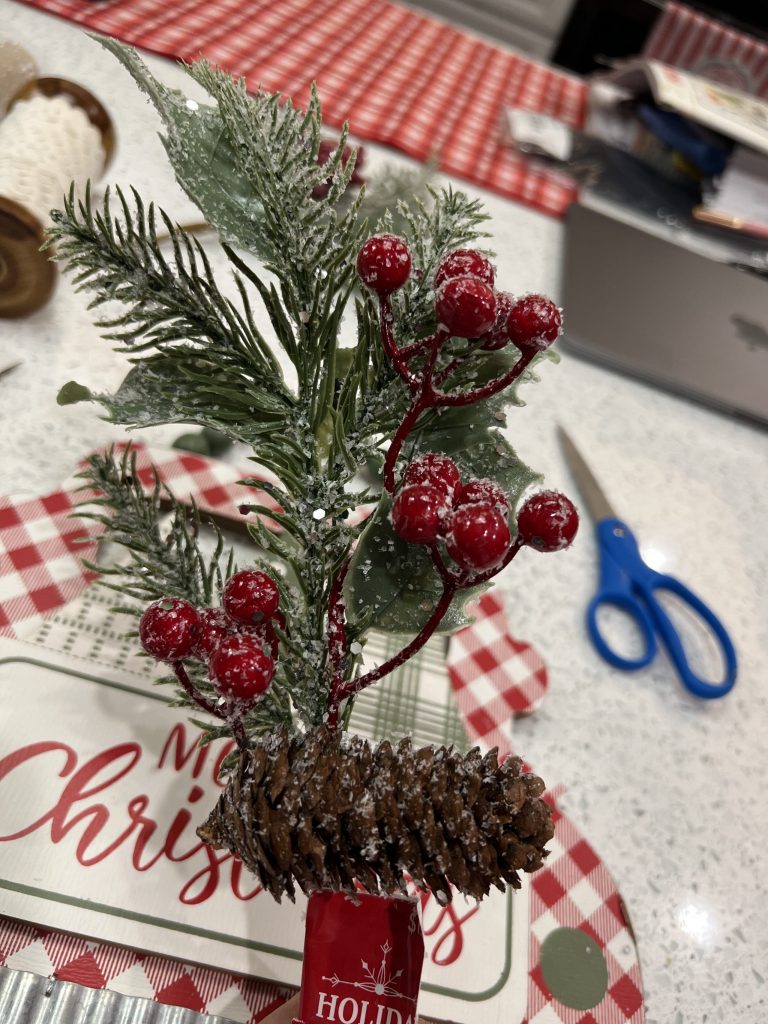 After cutting the little pieces off, I simply hot glued them onto the wood tree! I topped it with little berries that I cut off!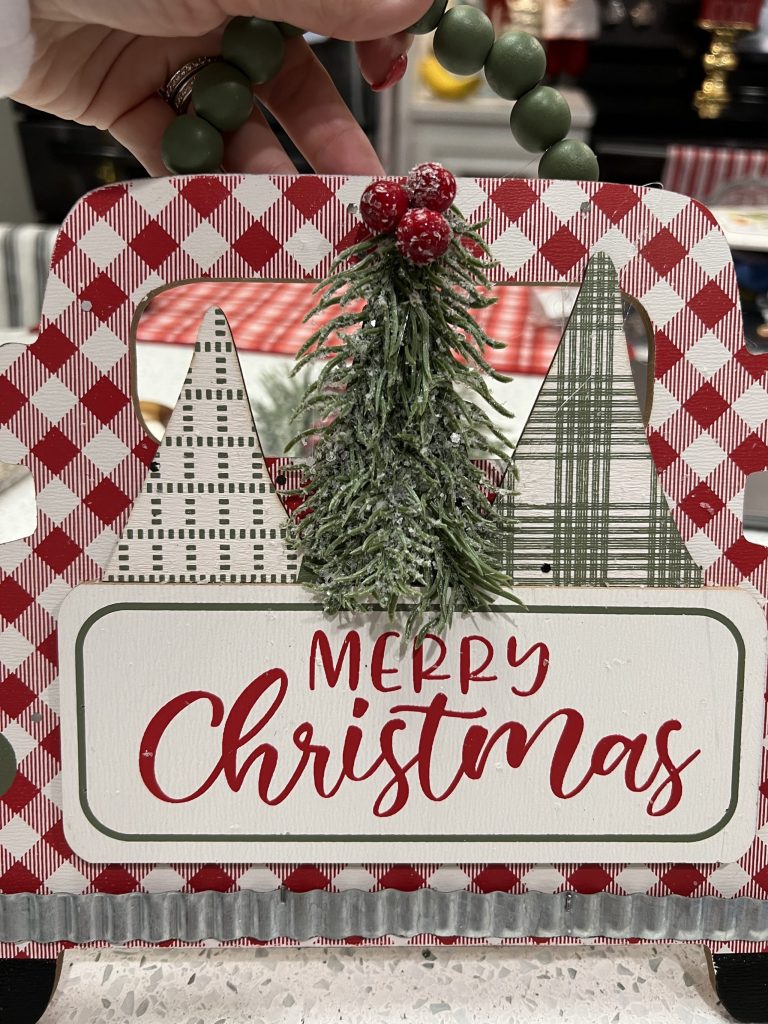 Now onto the next tree! I decided to use some faux snow from Dollar Tree! This stuff is so dang messy…but it does look pretty! I simply put some mod podge down and then covered it with the snow. Yes, it got everywhere LOL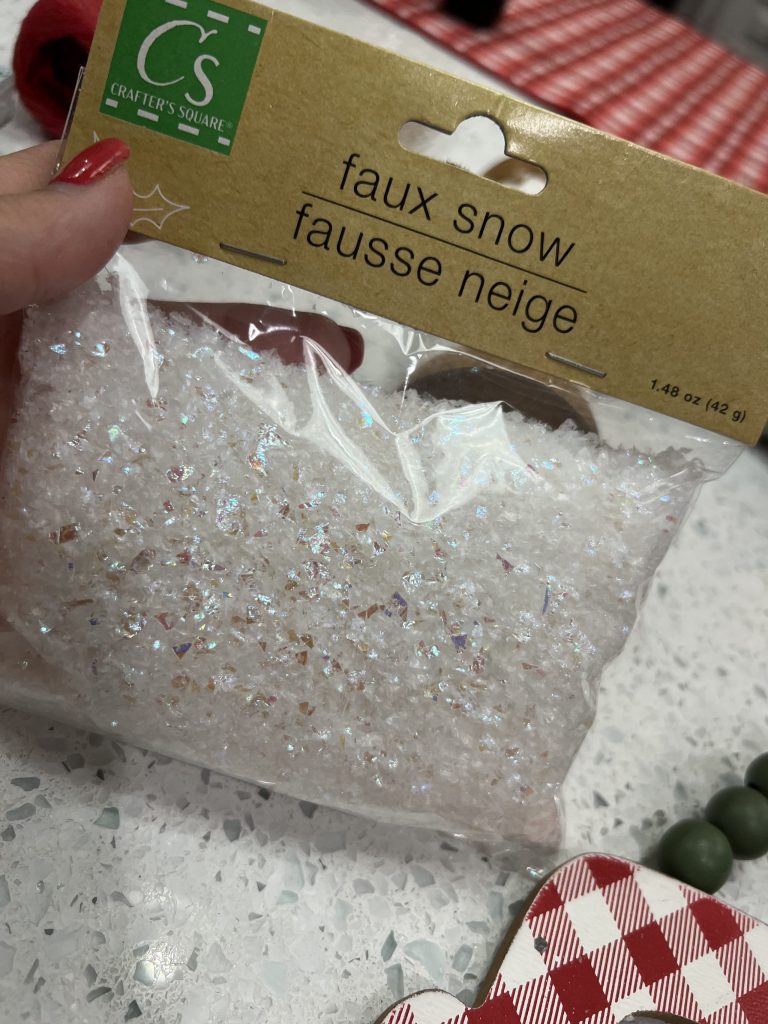 And here is tree #2…messy but pretty!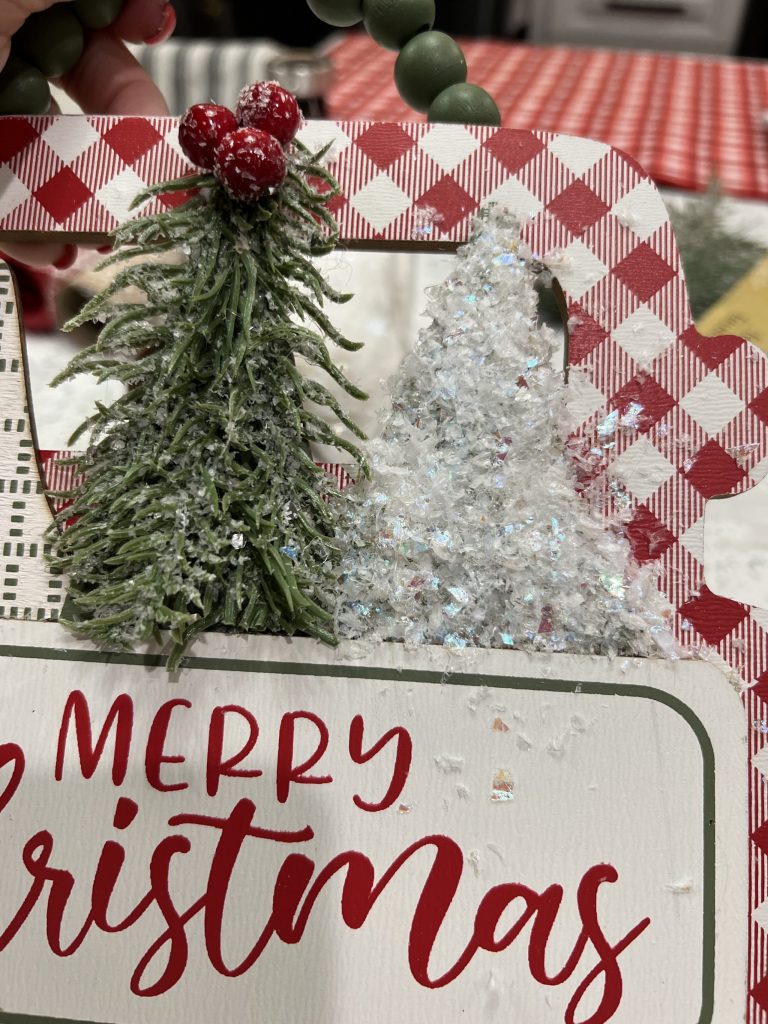 And now for the 3rd tree! I took some of my ric rac that I got at Decorator's Warehouse and decided to use it to cover the last tree!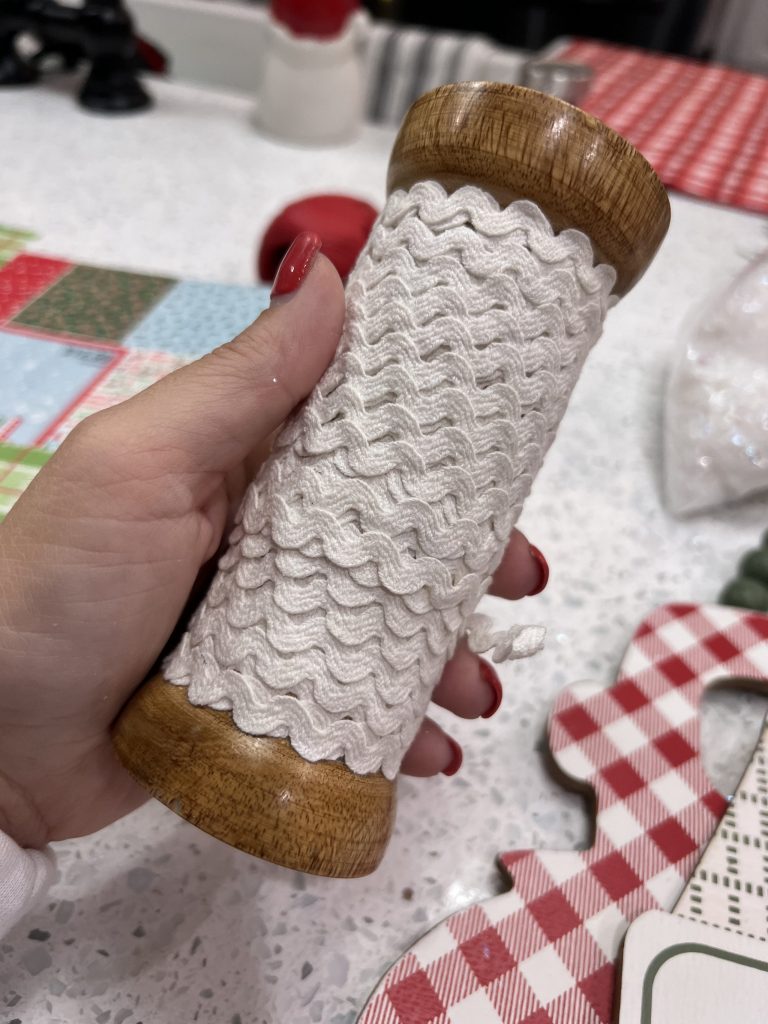 All I did was cut the ric rac and hot glue it across the tree!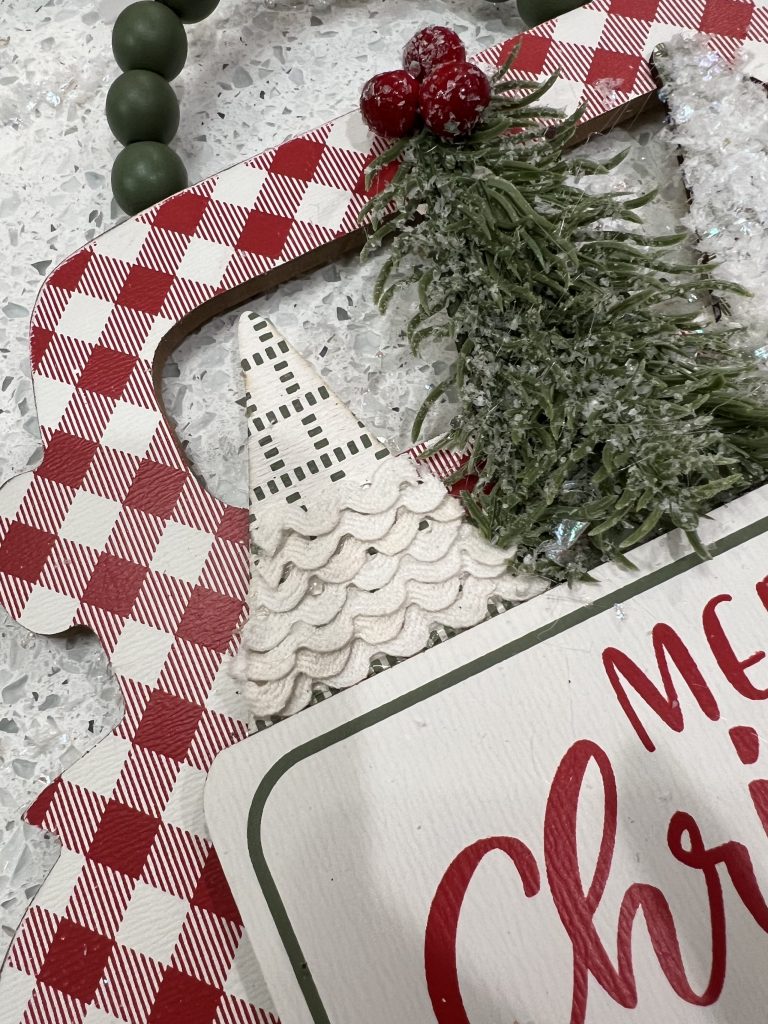 I then took a piece of the ric rac and put it across the galvanized metal for some extra festive flair.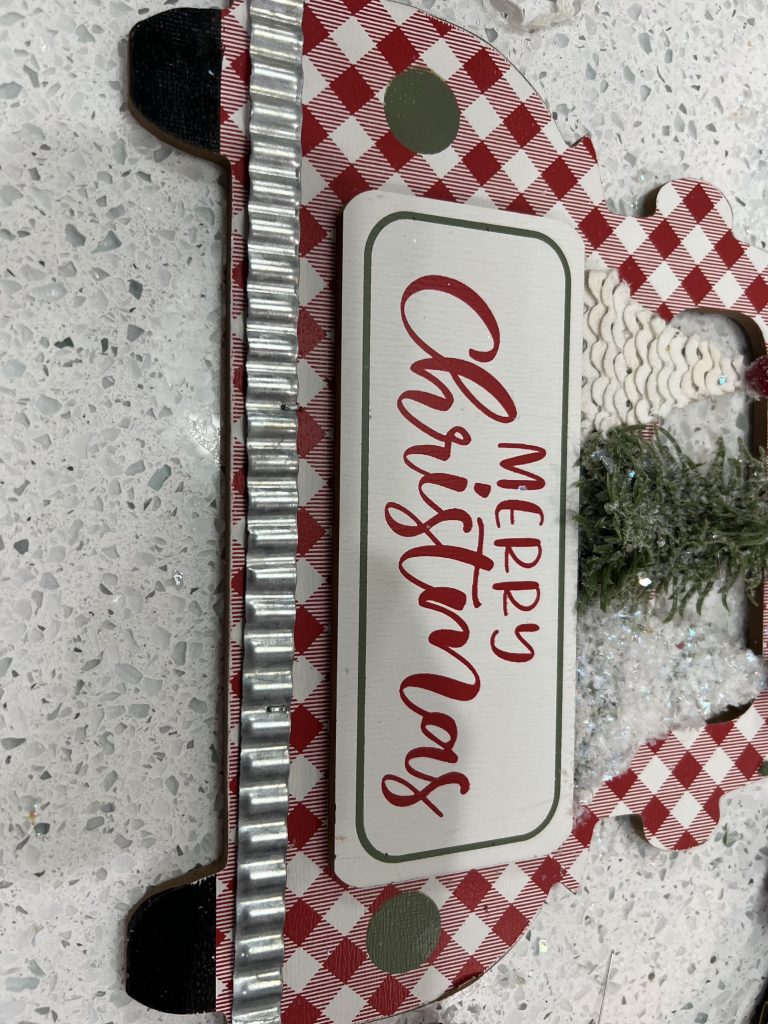 Last but not least, I went ahead and added little berries on the top of each tree. I felt like they all needed a pop of red!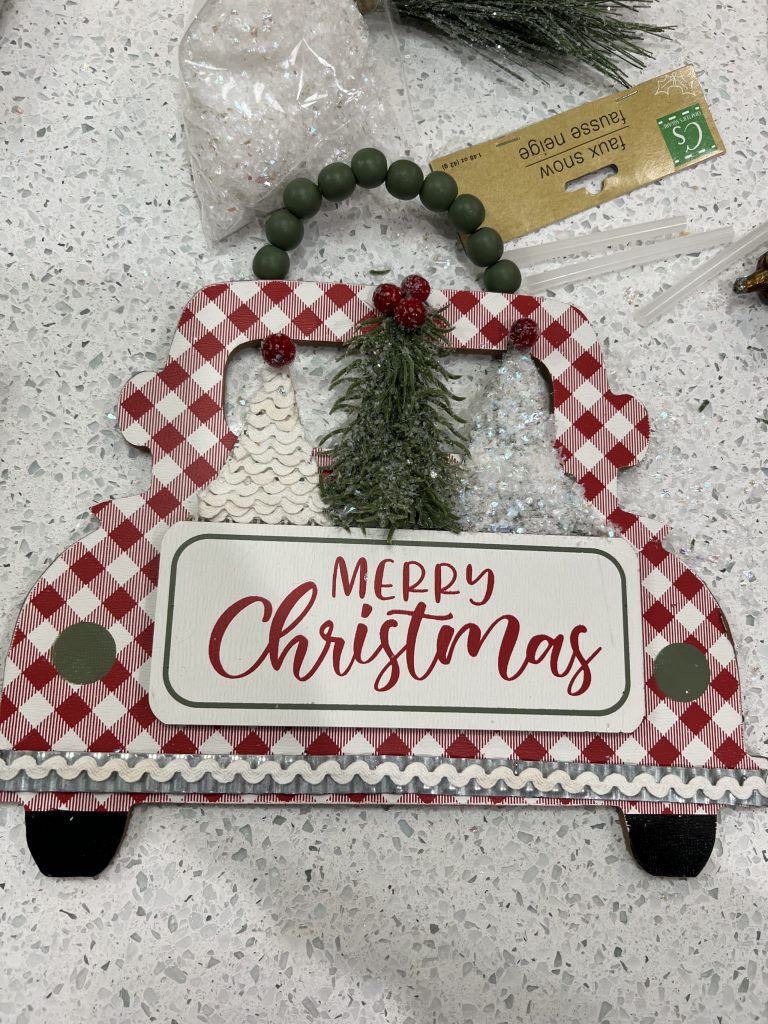 And here is the finished product! I LOVE how it turned out, and it was so easy!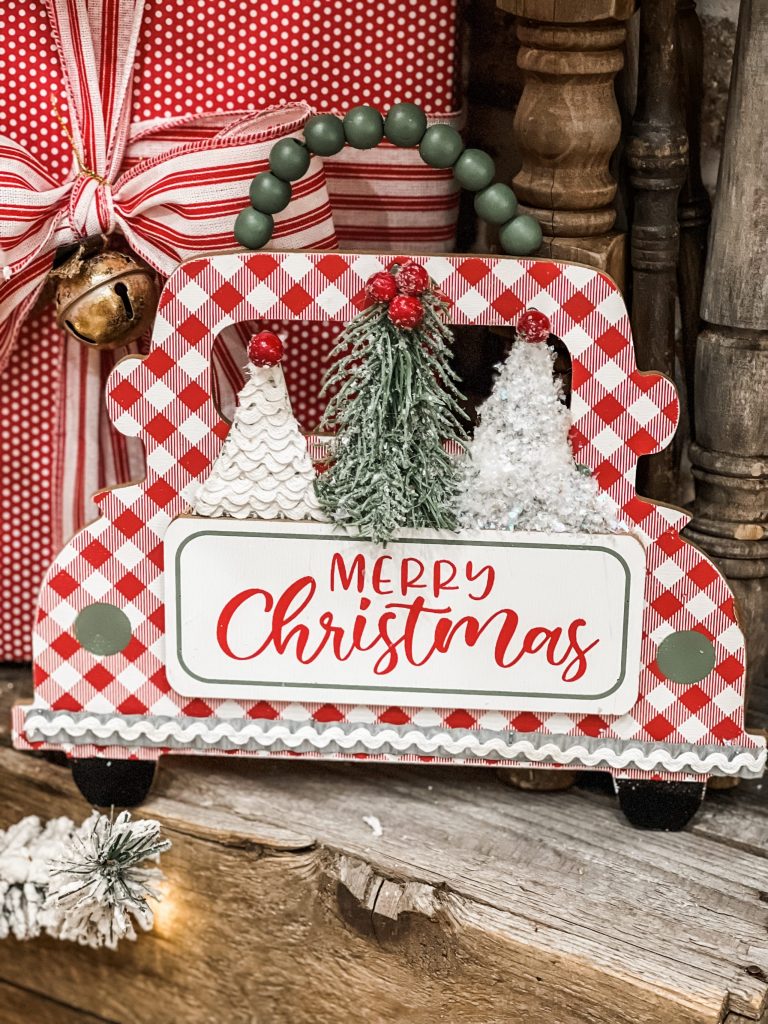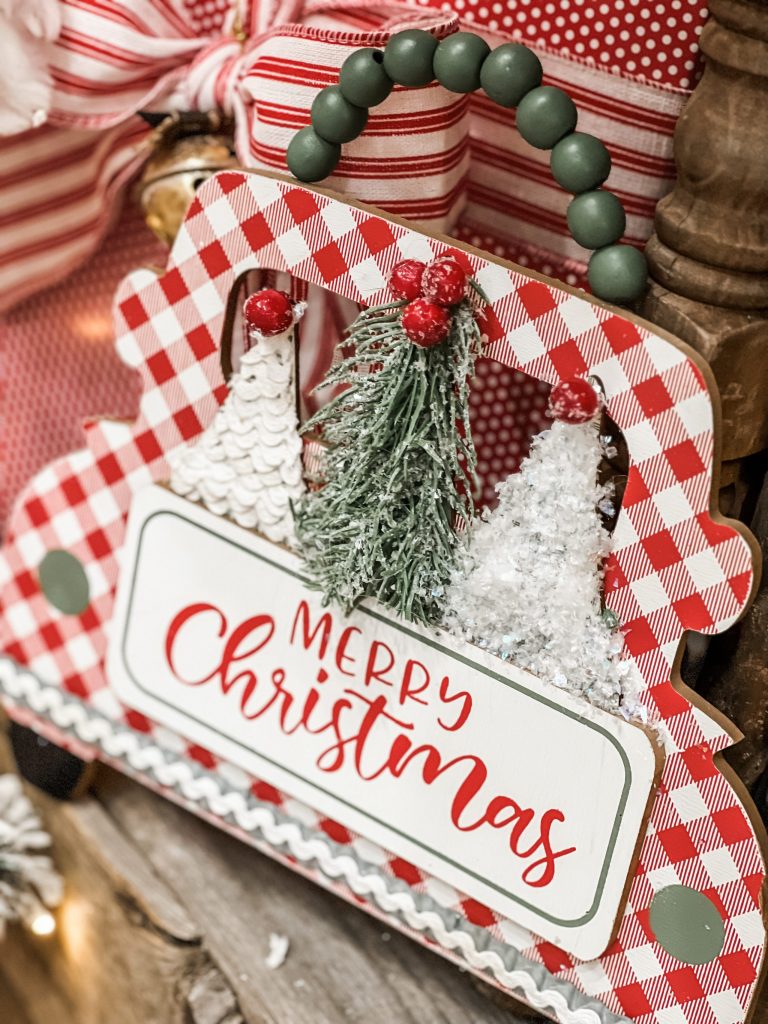 I hope you feel inspired by this project! Maybe it helps you think outside of the box sometimes. It sure is fun to do a little "adding" to make things even better and more unique!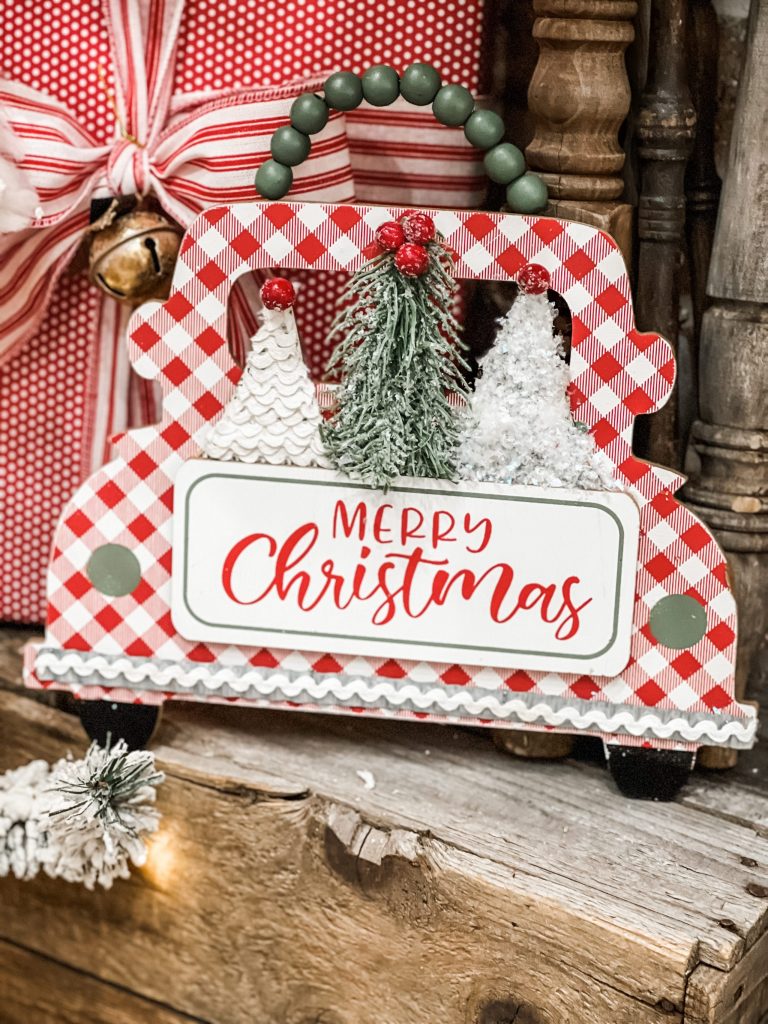 pin for later!