Sometimes, you have some scrap pieces of greenery that you don't want to get rid of, but you just aren't sure how to use them! Well, I have you covered today! You are going to make a CHRISTMAS TREE! Let me show you how!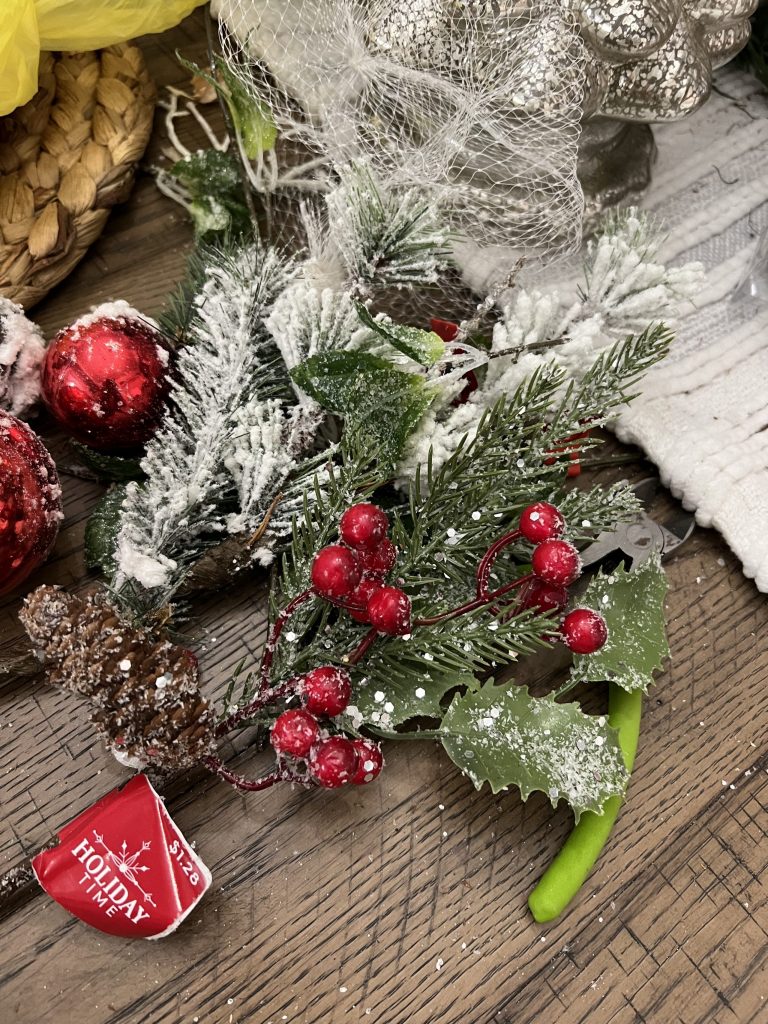 Grab you a large wood slice from a craft section (or a tree…)! They can be used for SO many things, but for this…we are making a Christmas tree sign for your Christmas decor!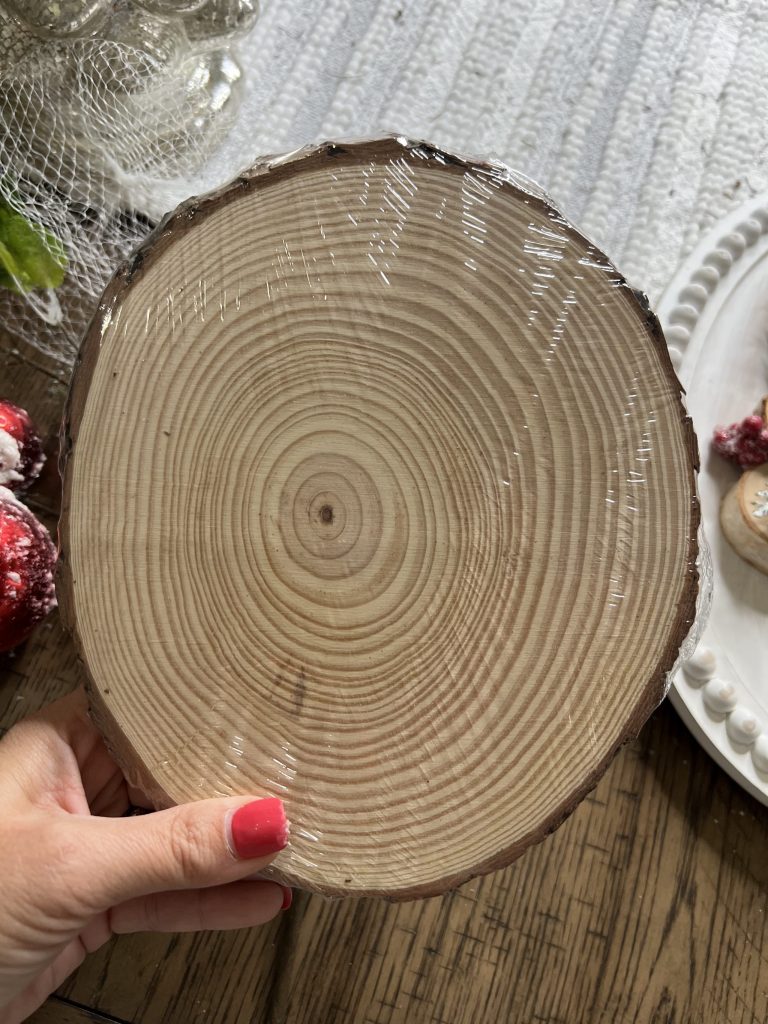 After you have your wood slice laid out, simply take your scrap pieces of greenery and start hot gluing them to your wood slice.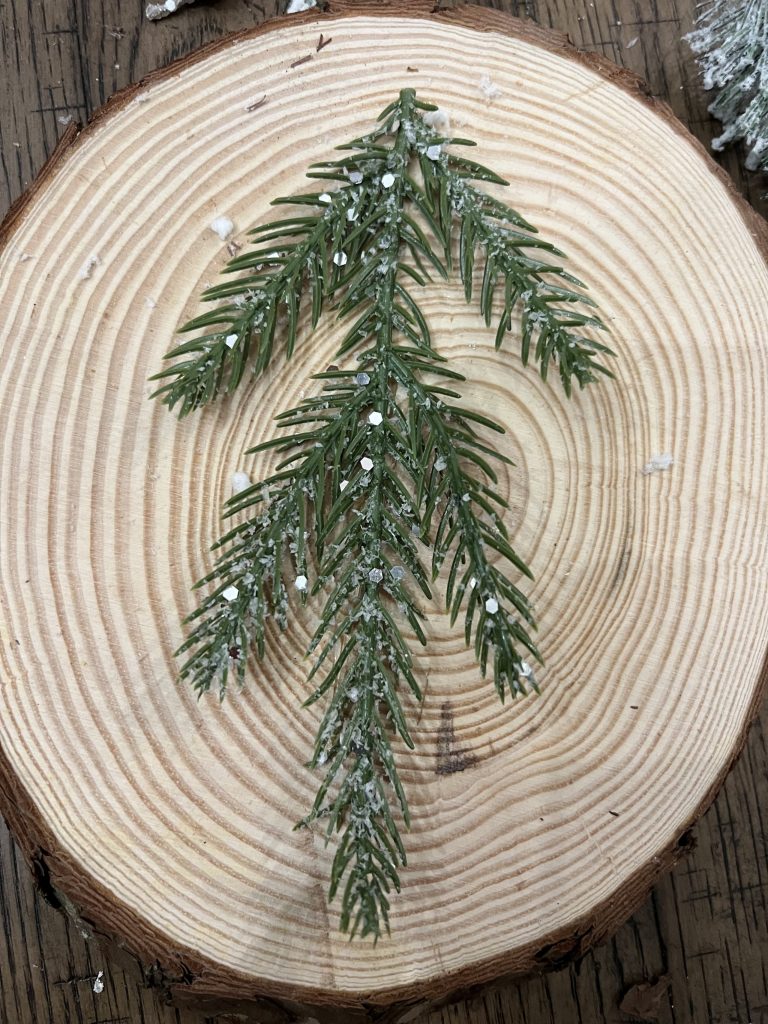 You will keep gluing pieces on until you get a good, full looking tree!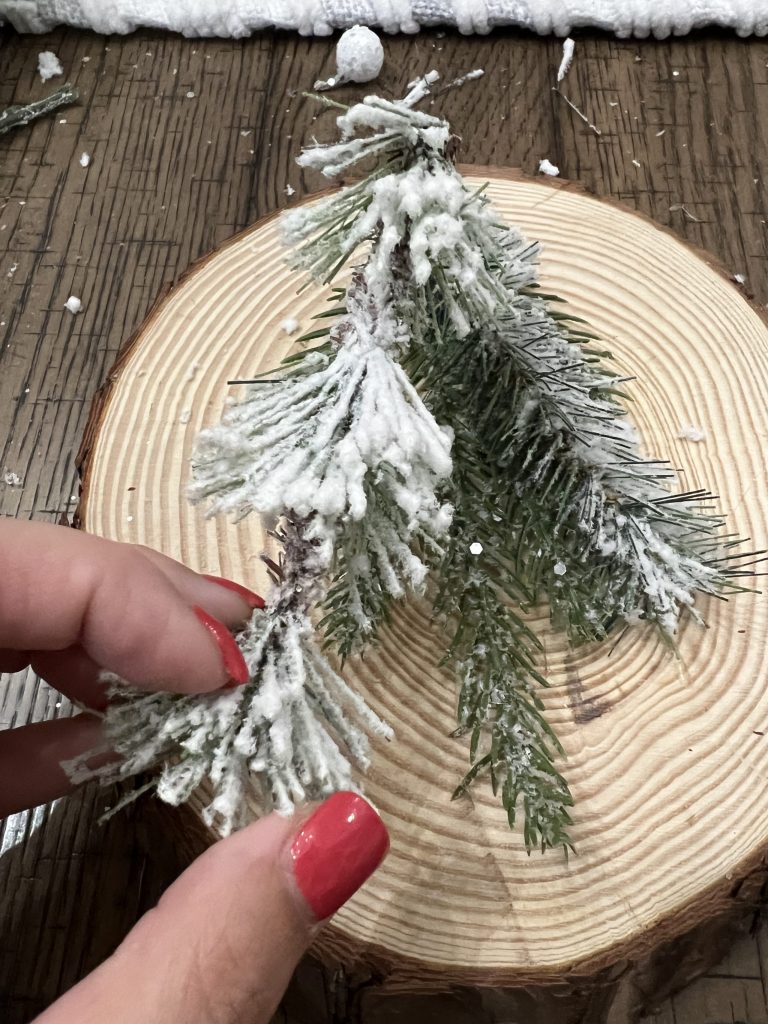 Remember to fill in all the empty spaces…sticking them up under and on top of each other!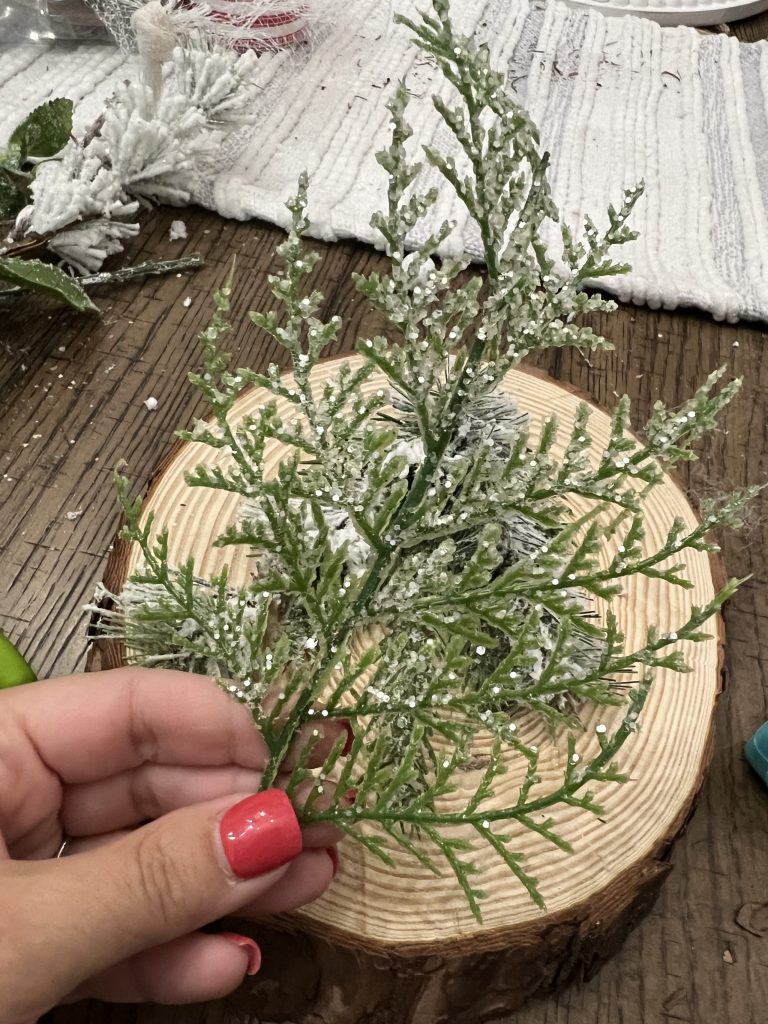 Once you have finished your tree…add some fun little embellishments to the top! I added little white glitter balls, because I had several left.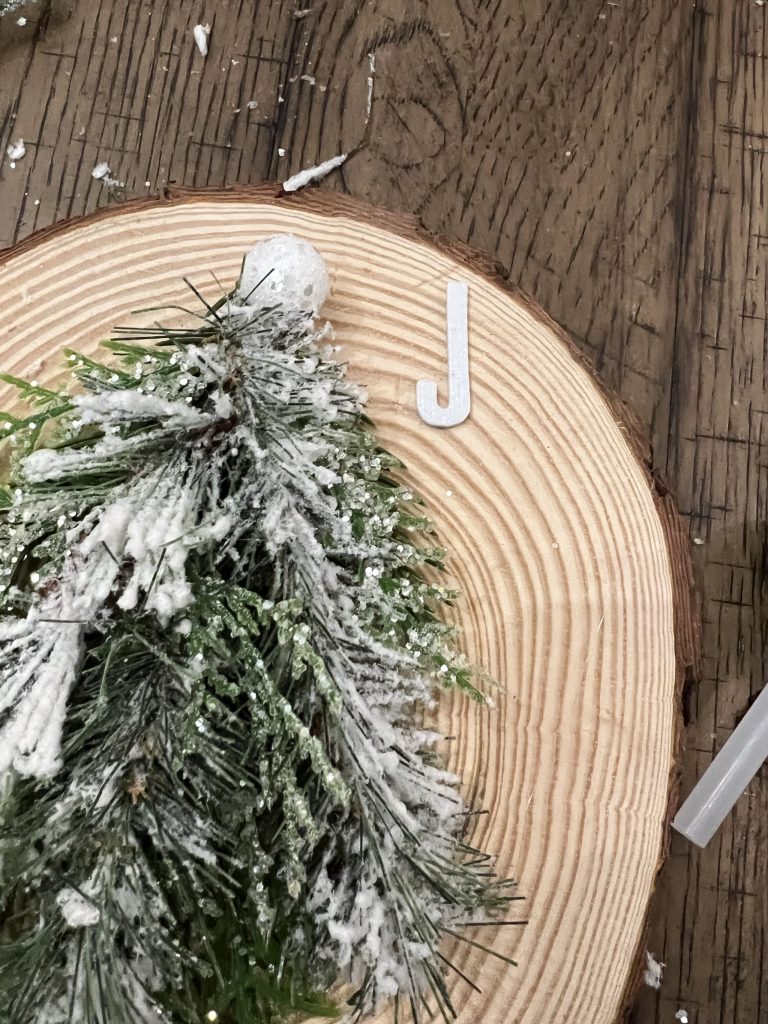 I added a couple of mini pinecones for the base!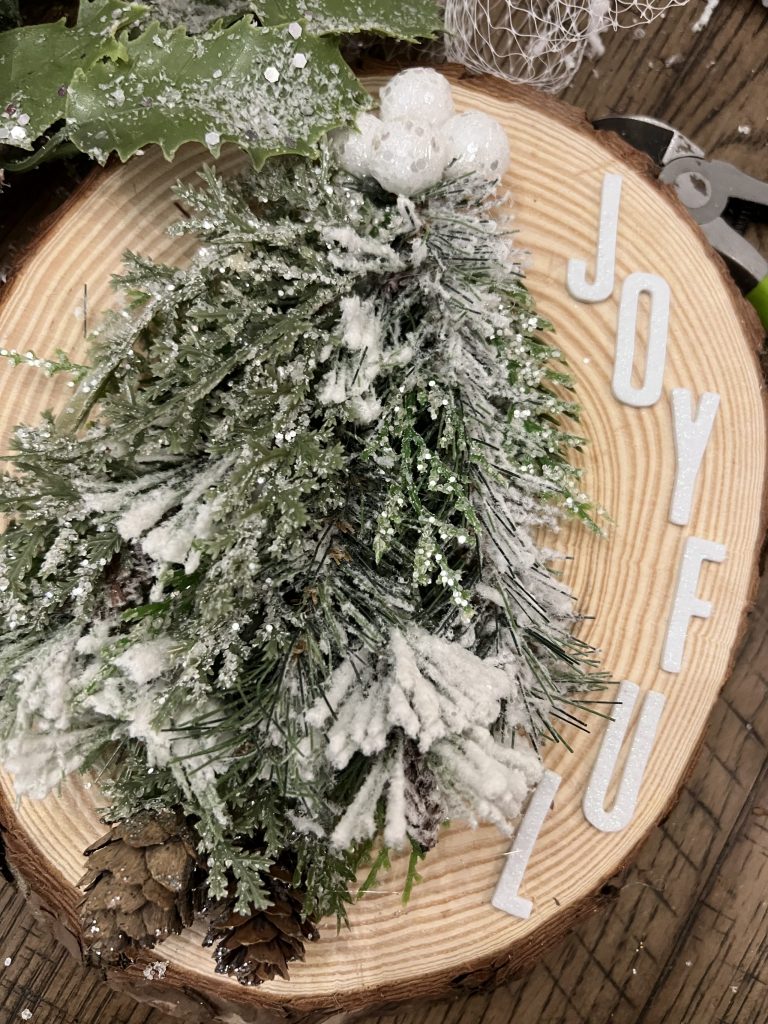 NOW…this next step is totally optional. BUT, I got a little carried away and had a very very off centered tree- so I had to get creative and fill in my right side! That is where the stickers came into play!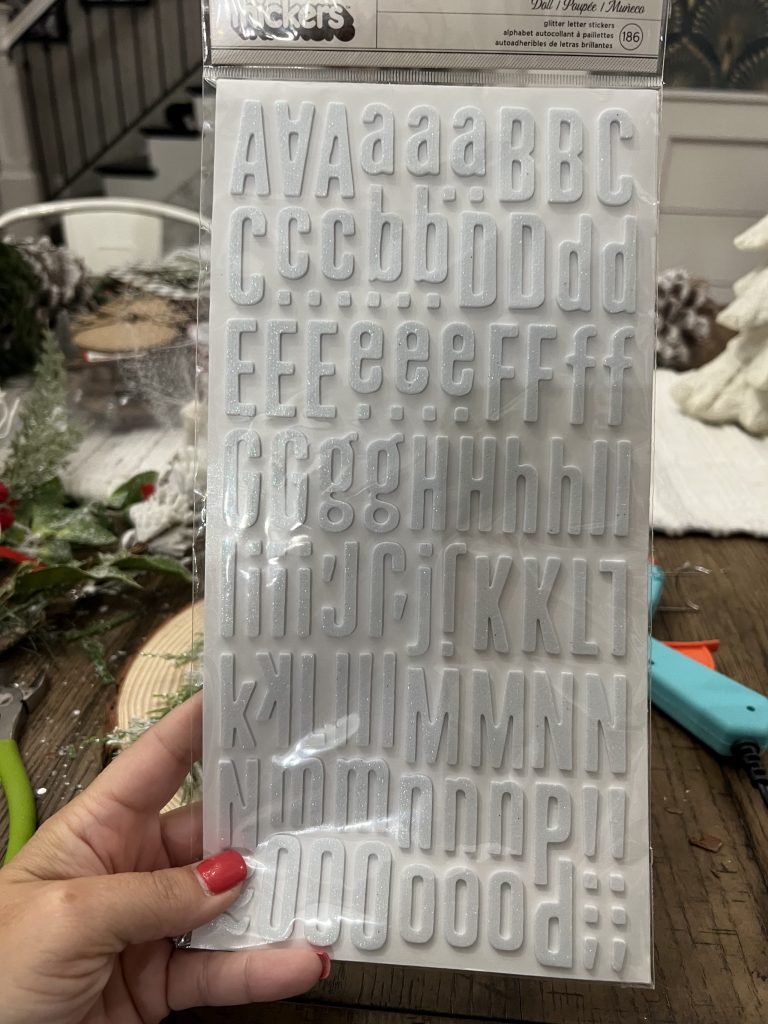 I decided to stick the word JOYFUL to the right side to fill in the space, and I could honestly not be more happy. The letters matched my white balls at the top of the tree and tied everything together just perfectly! It is like it was meant to be!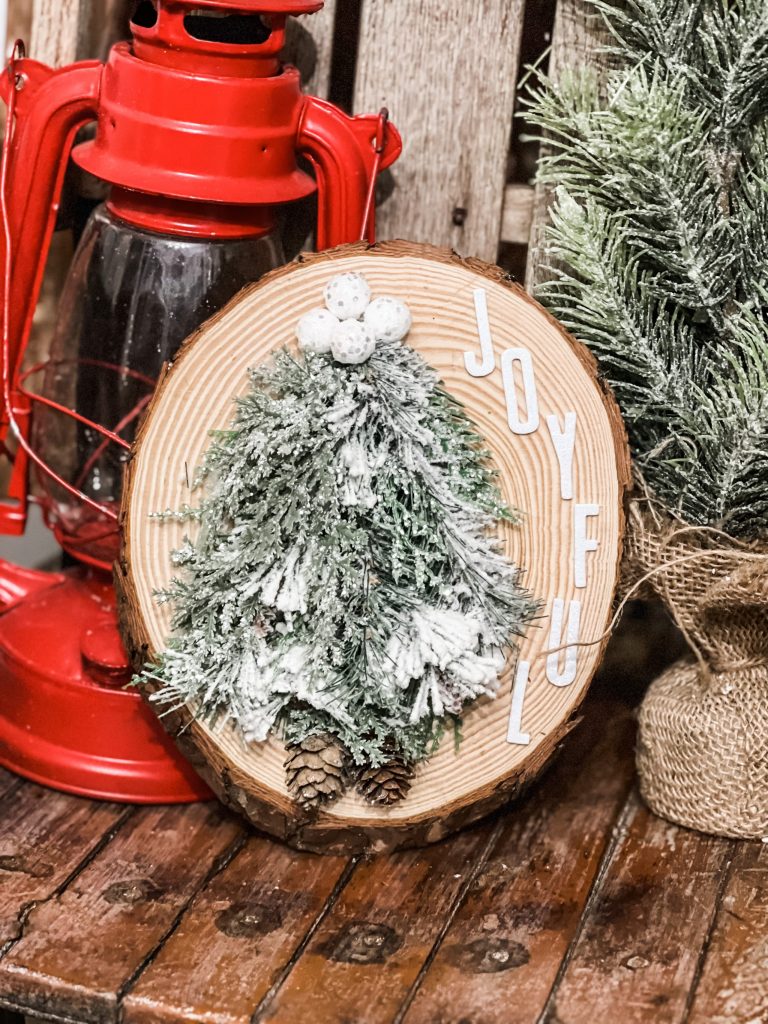 That's it, friends! Easy peasy, lemon squeeze! What do you think of it?! How fun, easy and cute was that?!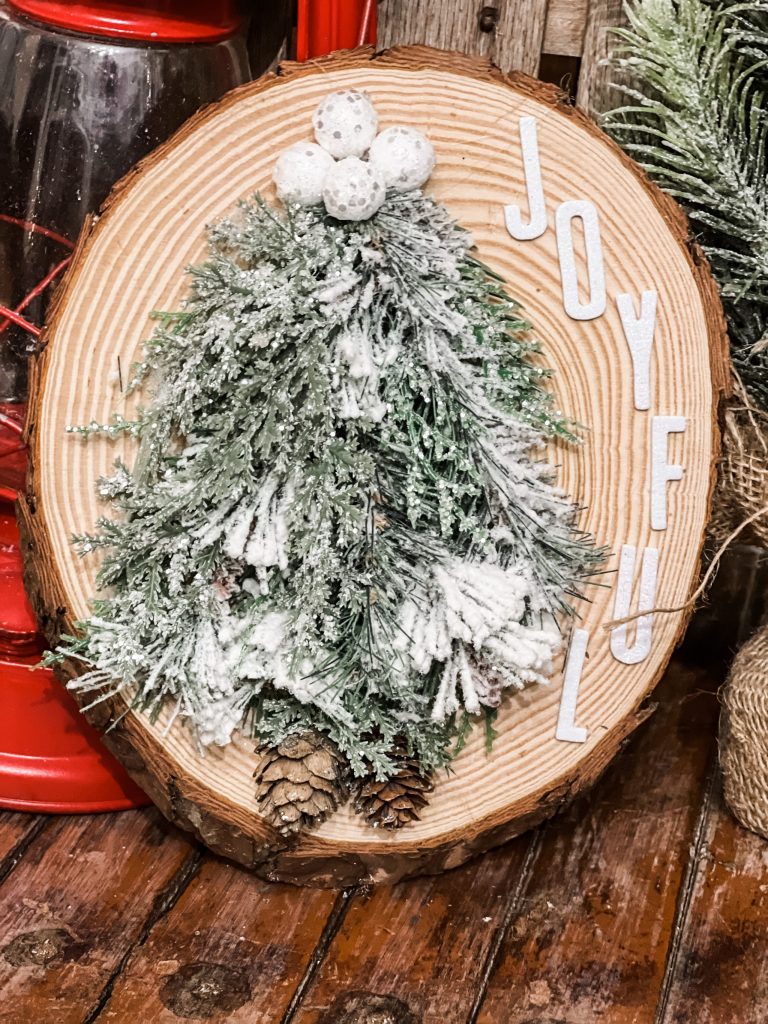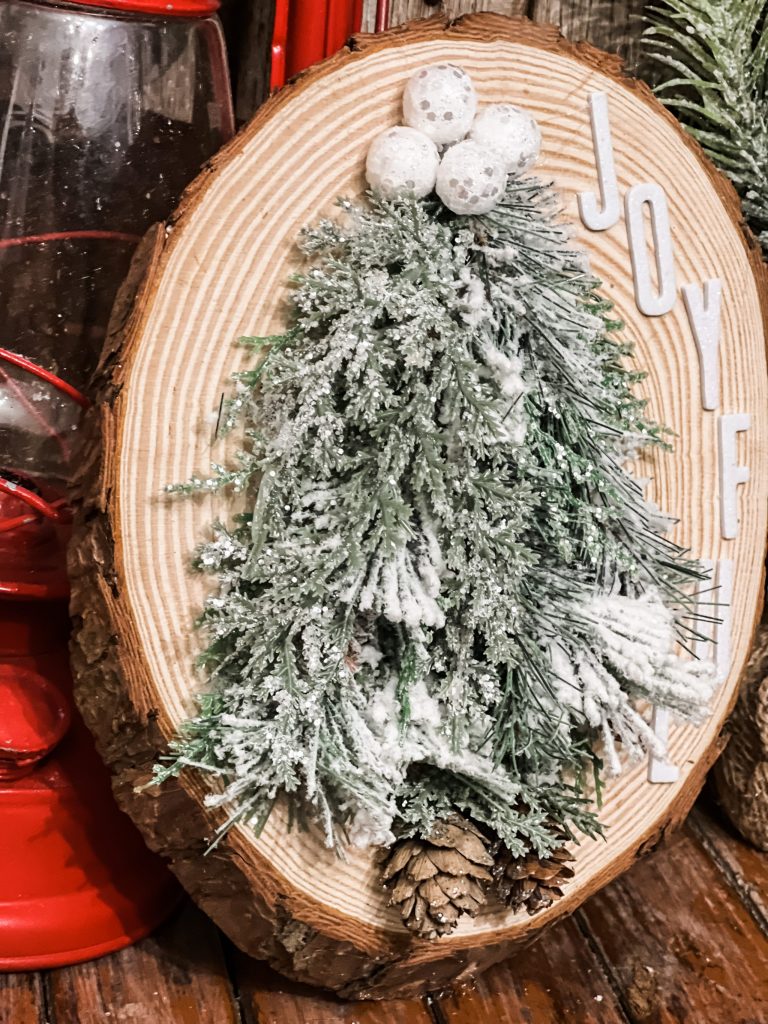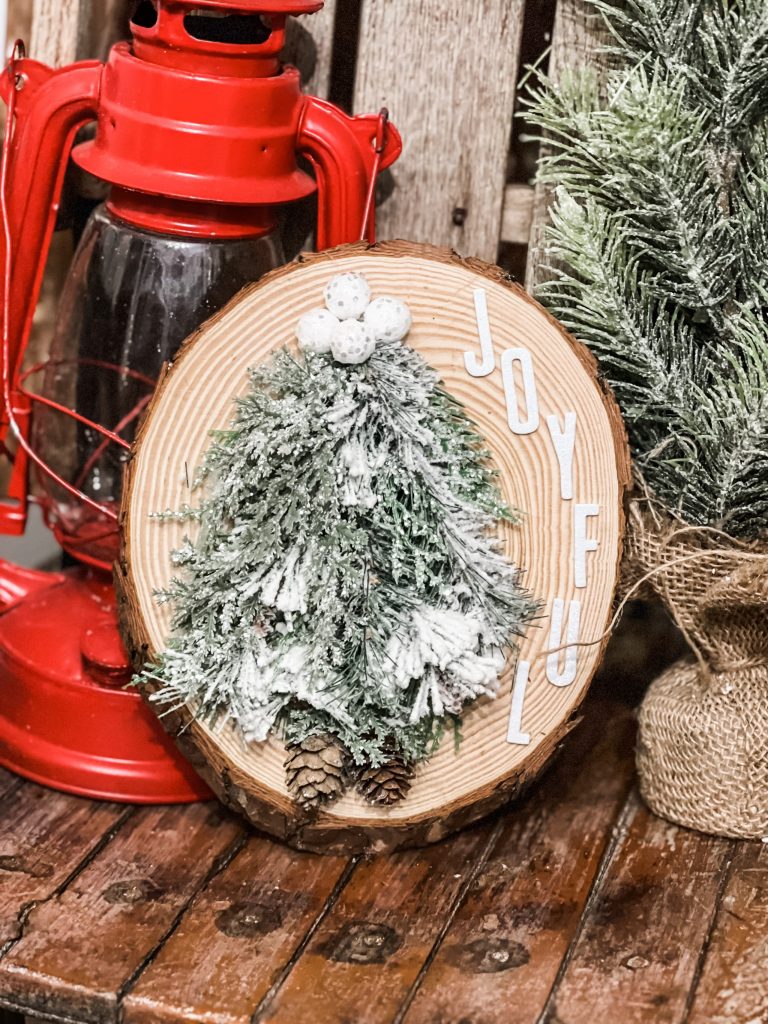 PIN FOR LATER!