If you have been to Target, then you have probably seen these super cute wooden gingerbread men (which will become a GIRL in our case) for $5.00! Today, we are going to paint it and make it into the cutest little gingerbread girl!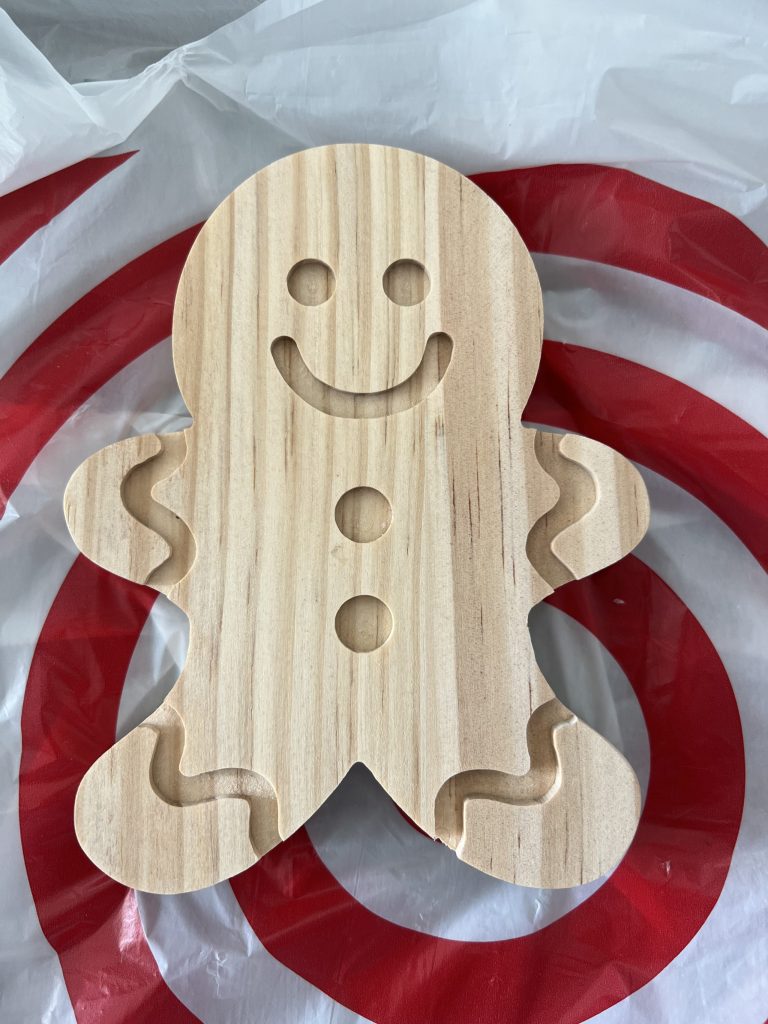 So, first you are going to paint the entire wood piece with a mixture of white and burnt umber acrylic paint. (I simply mixed the 2 together to get a lighter brown…) I didn't take any pictures of the bottles of paint, but they are just the .50 paint bottles from Walmart!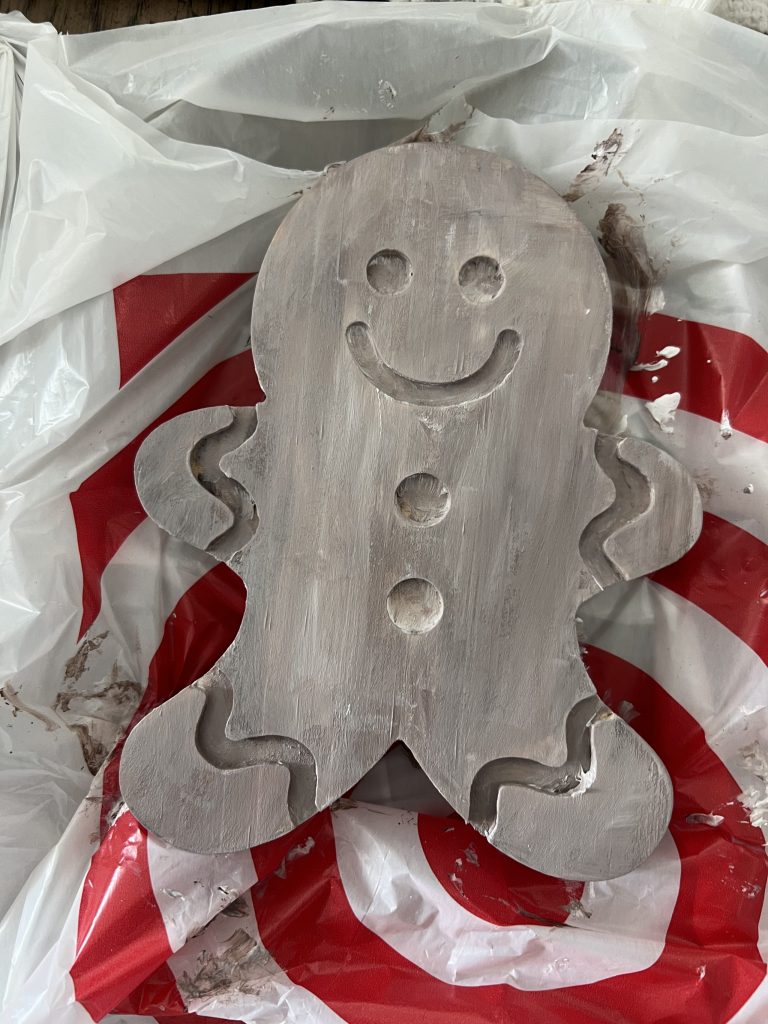 After that, go ahead and sand down or even out the colors if you need to…(no pics of this)
THEN…paint the feet and hands pink! I started with a light pink (cameo pink), but I felt like it was too light, so I painted over that with fruit punch (all .50 craft paint from Walmart!)…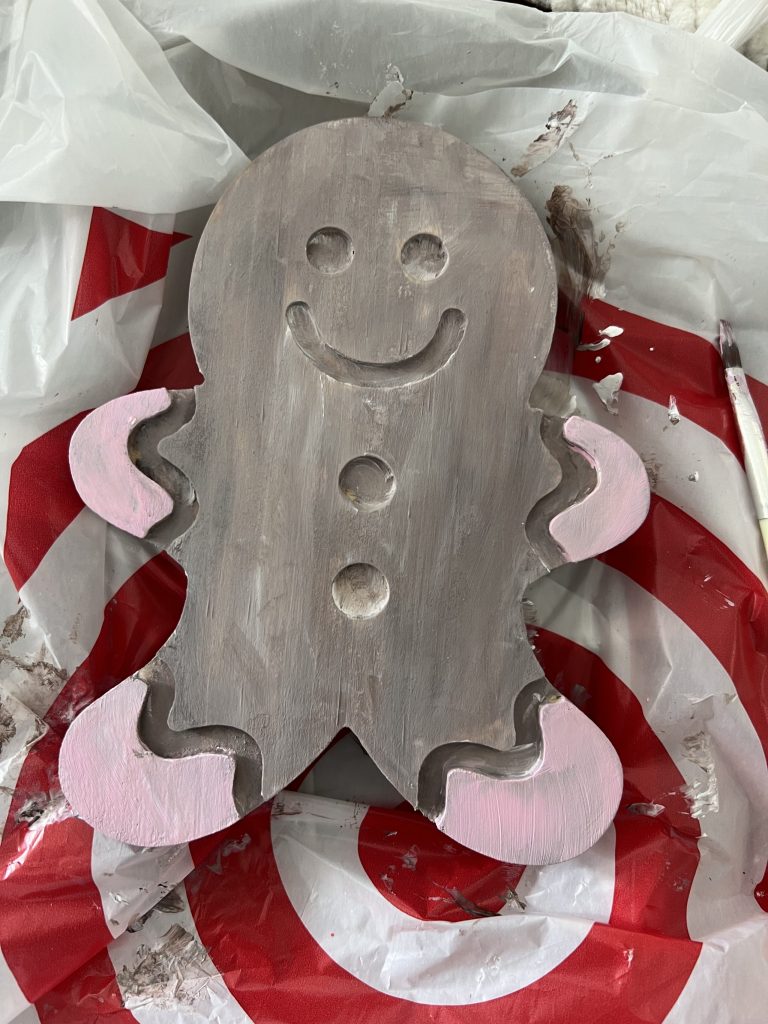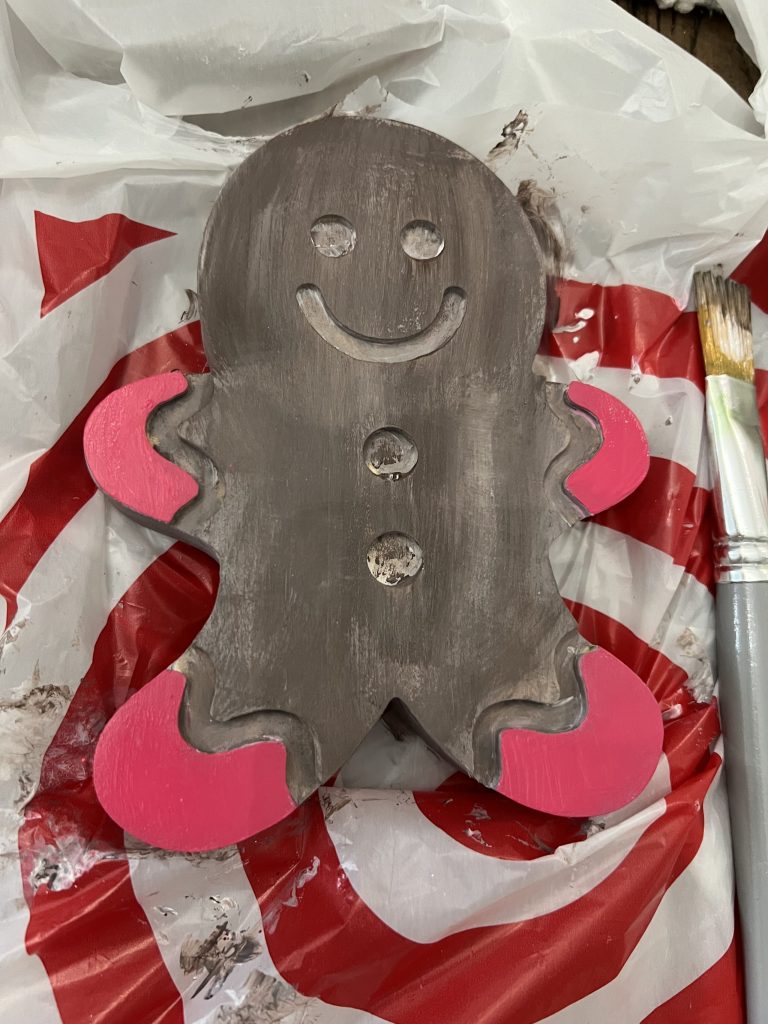 As you can tell in the above picture, I added a little more burnt umber for a little darker look! I was feeling like it was too light.
Next, I added….you guessed it GLITTER!!! To do this, I simply took my mod Podge spray (you can use hairspray OR wait until it is all dry and use regular modpodge over the paint)…and then while it is wet, pour iridescent glitter all over your gingerbread girl!
Once all glitterfied, shake it off! (This is before I shook it off)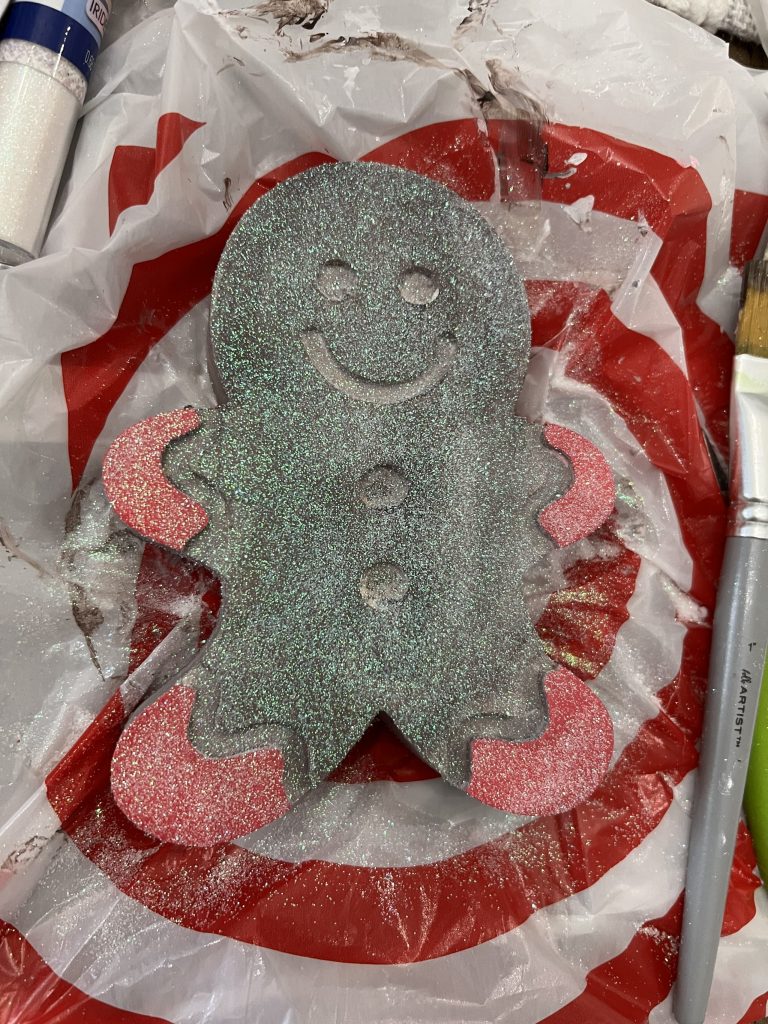 After this, I thought…it needs more… so I added RED to the spaces beside the pink! I would have done that first if I had known I was doing it, so that I wouldn't be painting over the glitter, so remember that when you make yours!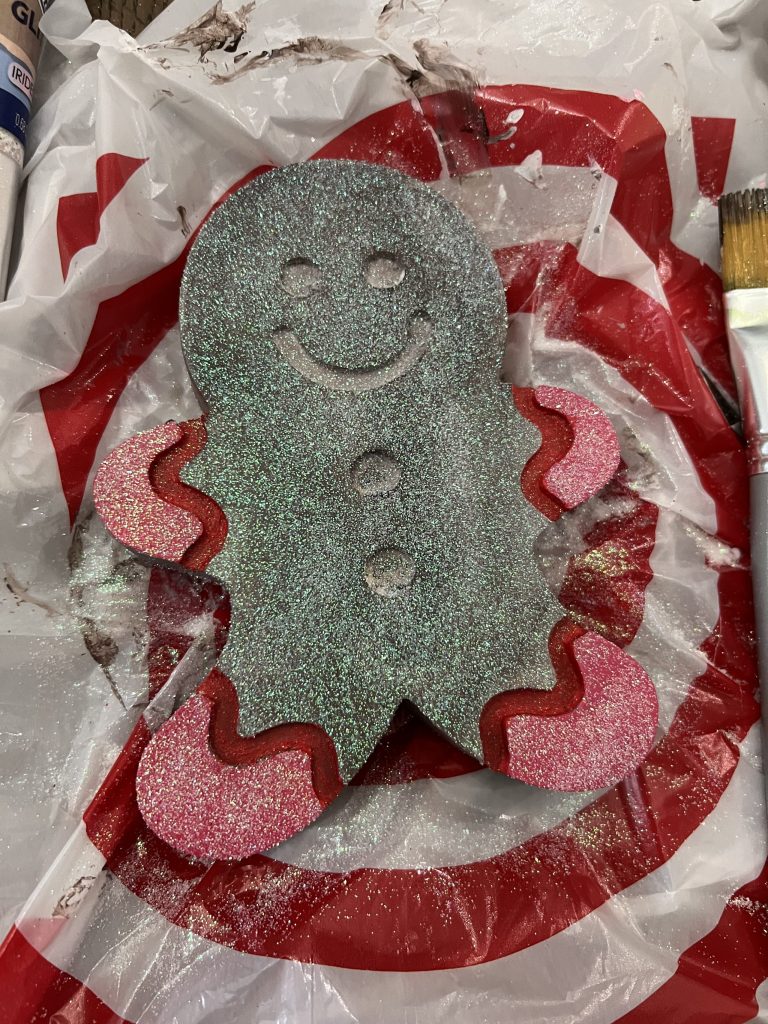 Now, for the fun part of embellishing!!!
I had some mini peppermint discs from Hobby Lobby's mini tree selection, and they were PERFECT for the buttons!!! (I just hot glued them on) SOOOO cute! I also went ahead and made the eyes and mouth darker by painting burnt umber!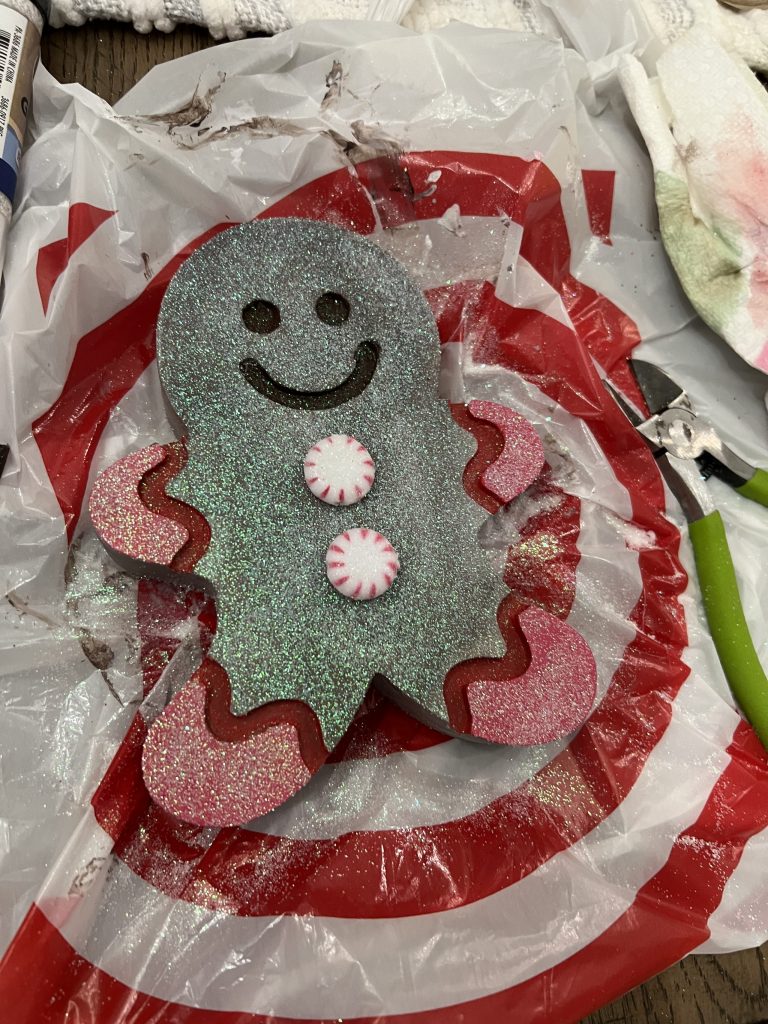 Now for the bow….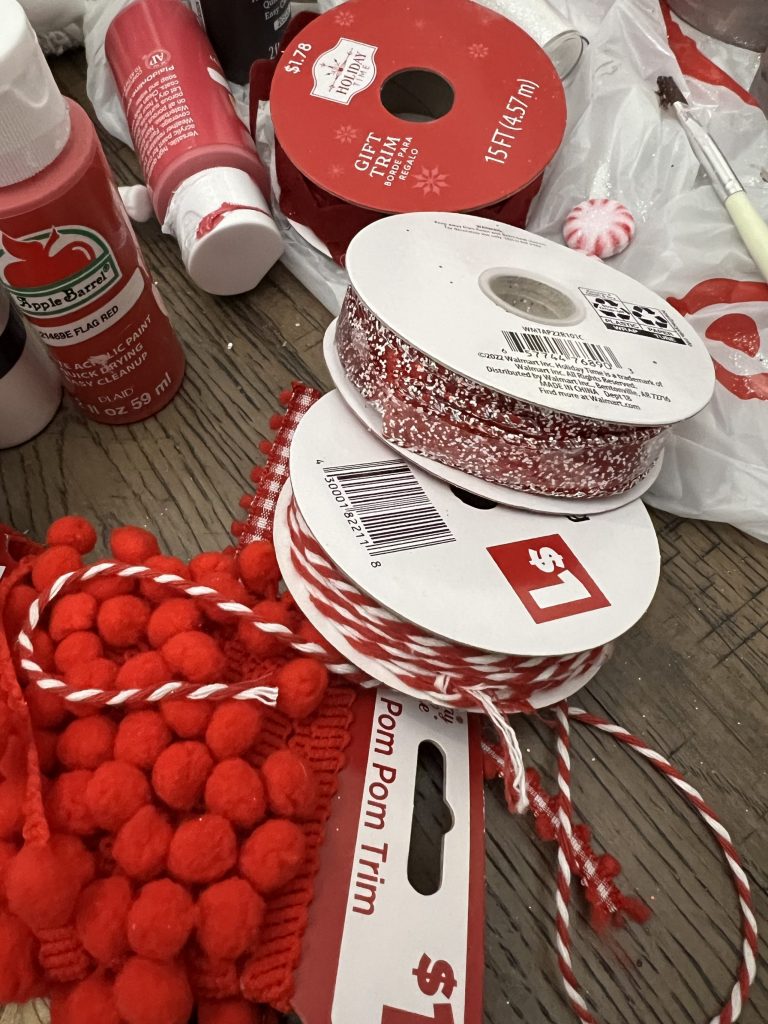 Usually I would do a ribbon bow that is kinda over the top, but I tried 2 and they were just not cutting it…so I ended up making a super basic bow with my red and white cording! I put a small white ball in the center to top it off! Turned out super cute.
And here she is! How stinkin' precious is she??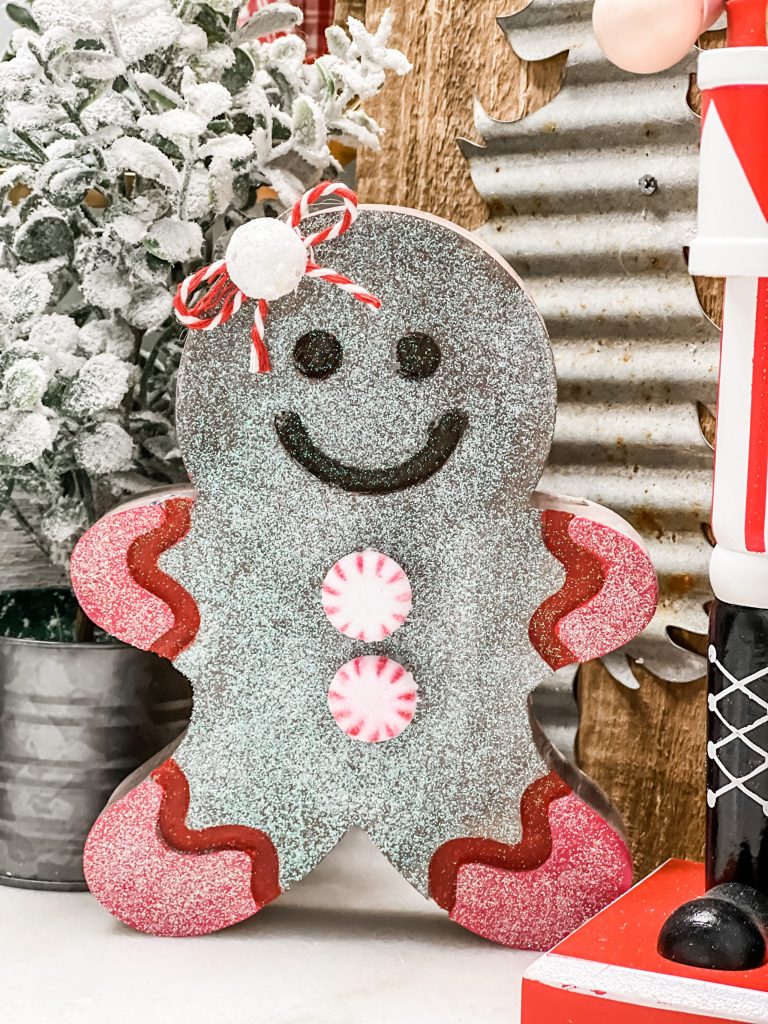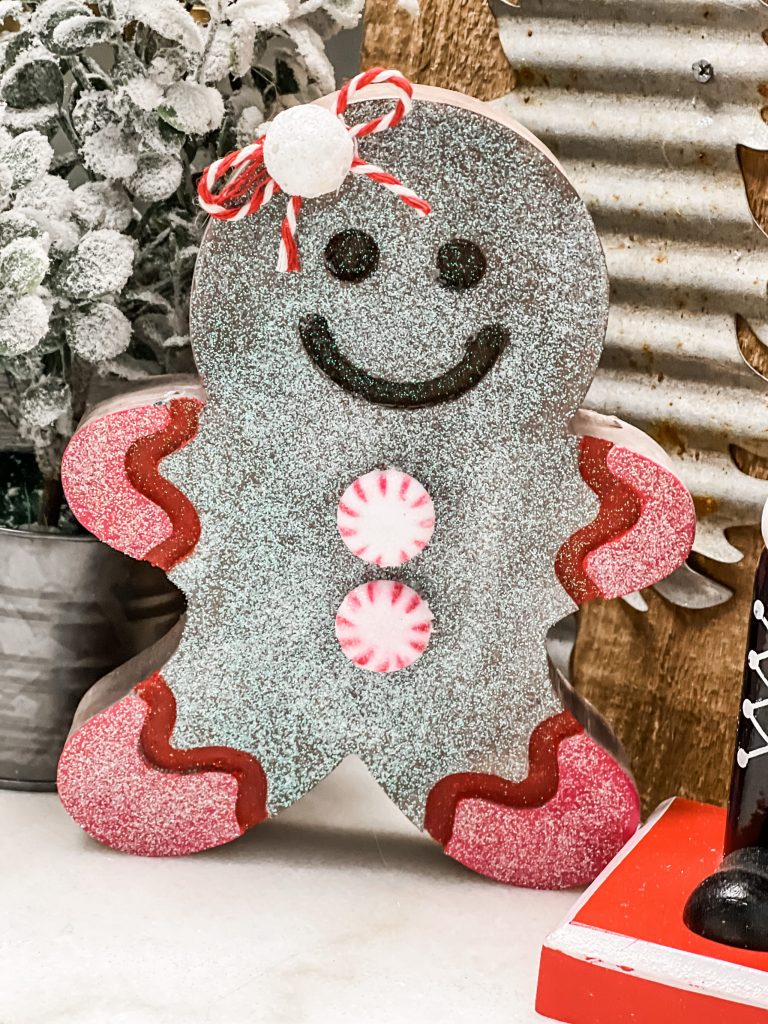 Be sure to pin this cutie for later!