If I have said it once, I have said it a million times…there is nothing better than a good ole Dollar Tree makeover…especially a gingerbread man!!!
There is not much to this makeover, but it TRULY turns out to be an amazing sign in the end!
Supplies Needed:
Dollar Tree gingerbread man
black, white, red, pink, variants of brown paint. I use acrylic craft paint from Walmart or any craft store!
paintbrushes
sign of your choosing (mine is from Hobby Lobby)
ribbon for your bow
hot glue gun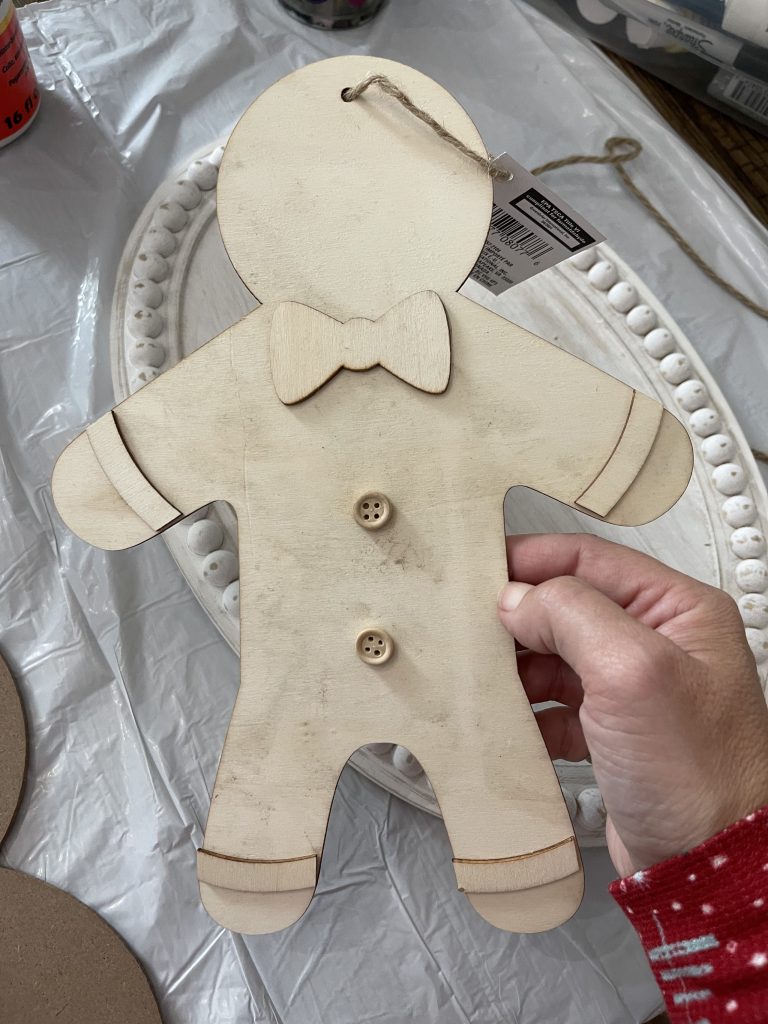 First, I started with a $1.00 gingerbread man from the Dollar Tree. It was plain, but it had fun 3-D elements that made it stand out a little more from the average ole gingerbread man!
I painted it with a good coat of burnt umber and then I layered over it with a tan color while it was still wet so that it would blend better. I suggest to keep adding light until you get to your desired color. There is no one size fits all!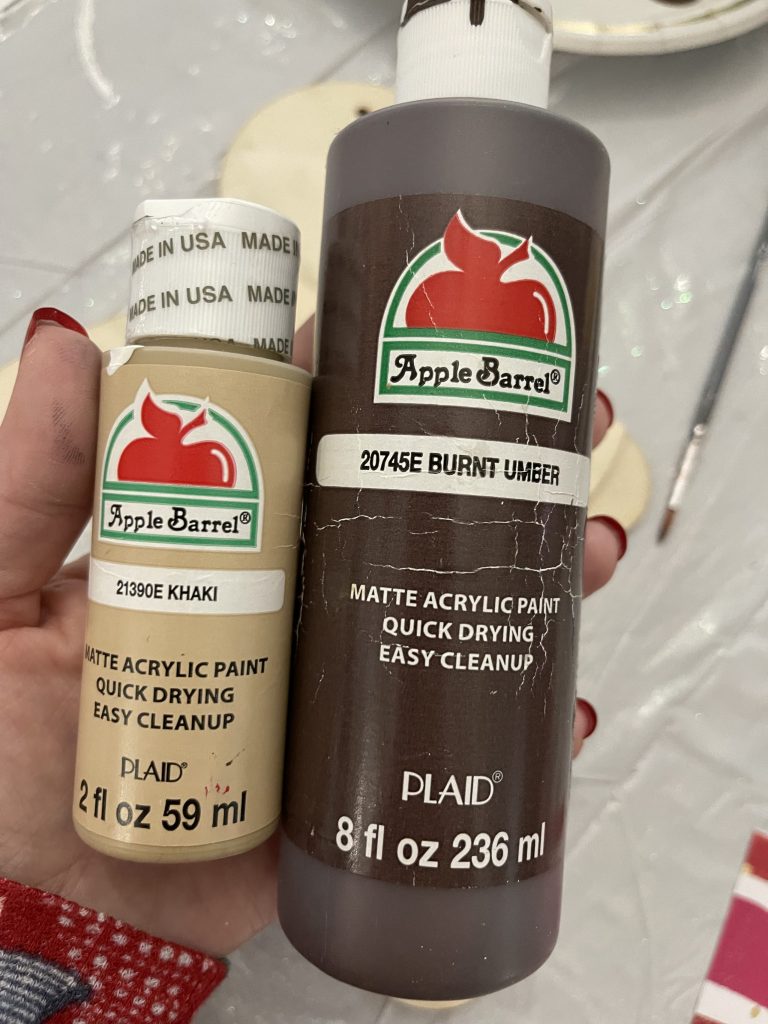 Once I got to the color I wanted, I let it dry for a minute or two before continuing to the next step.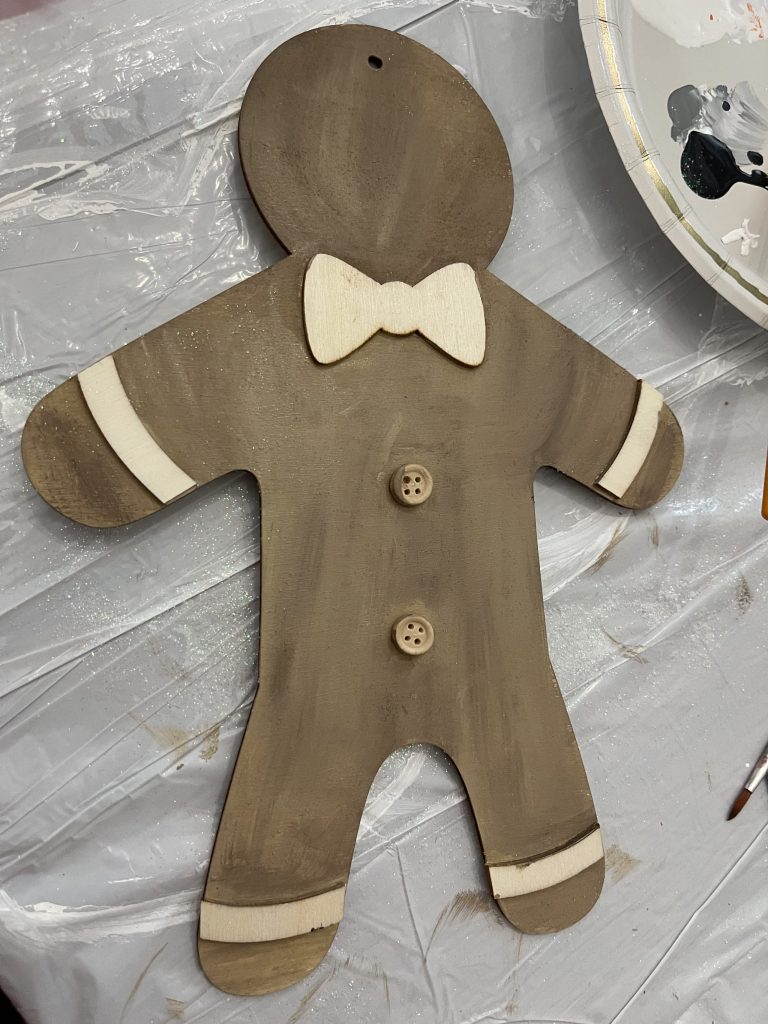 Once dry, I took my pink paint and painted my bow, the buttons and the embellishments on the sleeves and legs!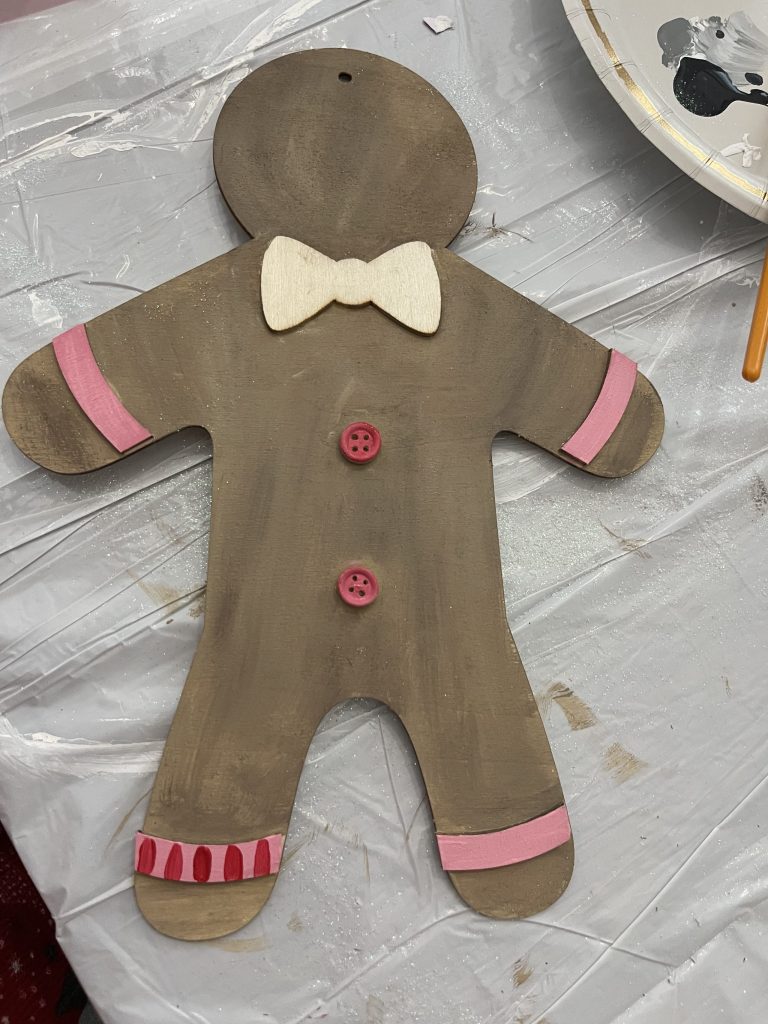 Next, I decided to take some red and white paint to do some highlighting to the red and around the gingerbread man. I added polka dots to the arms and little stripes to the legs! I just used a skinny brush for the legs and the back of the skinny brush dipped in white for the polka dots.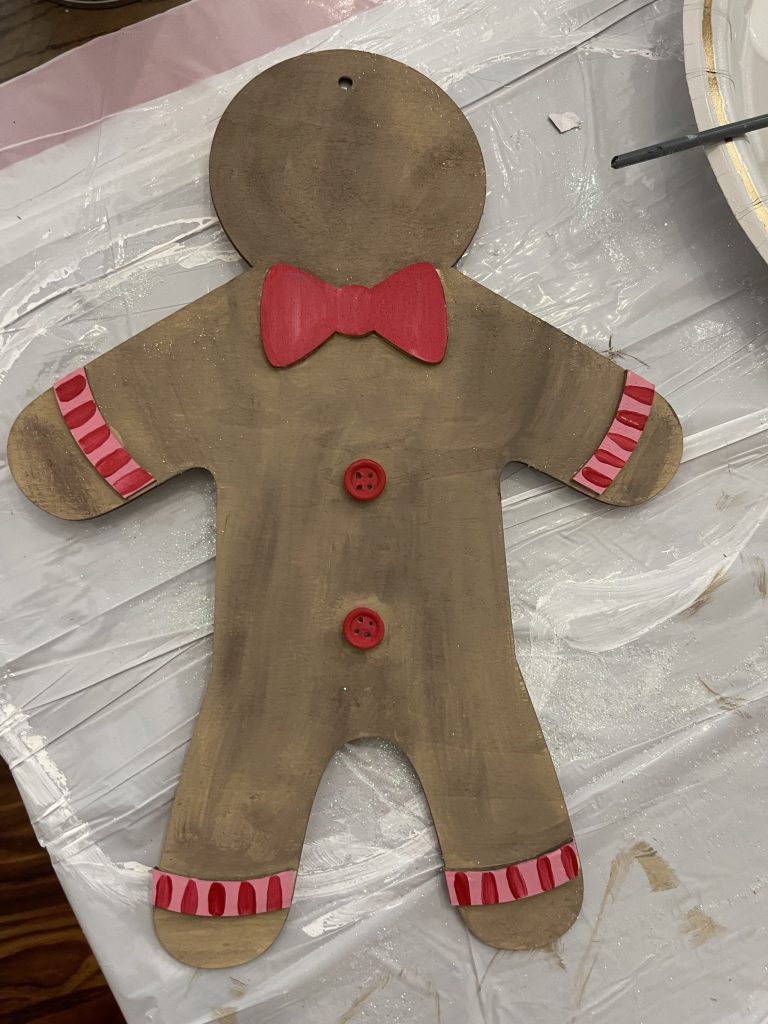 The next step was to add the eyes, mouth and blush! (forgot to take pics of the next few steps- sorry!)
And…..no sweet gingerbread "girl" is complete without a BOW! I simply took some ribbon and made a Re-Fabbed bow!
And last but not least- simply hot glue this cutie to a sign! Mine came from Hobby Lobby!!! You can use ANYTHING, but I loved the beaded detail of this one, and I got it for 40% off when they had their wood sign sale!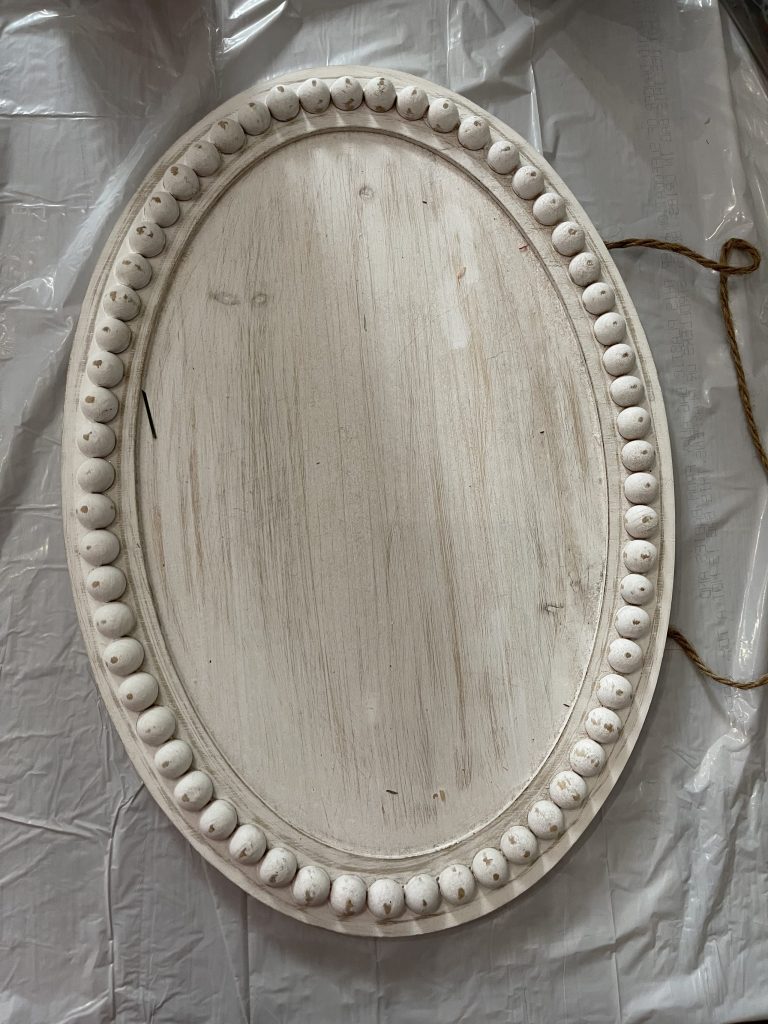 Didn't she turn out adorable?!
Oh yeah! ONE MORE THING! I totally forgot to tell you that when I was completely done and everything was dry…I sprayed mod podge to the gingerbread man (before gluing to board) and then while wet, poured iridescent glitter all over it! Turned out fabulous!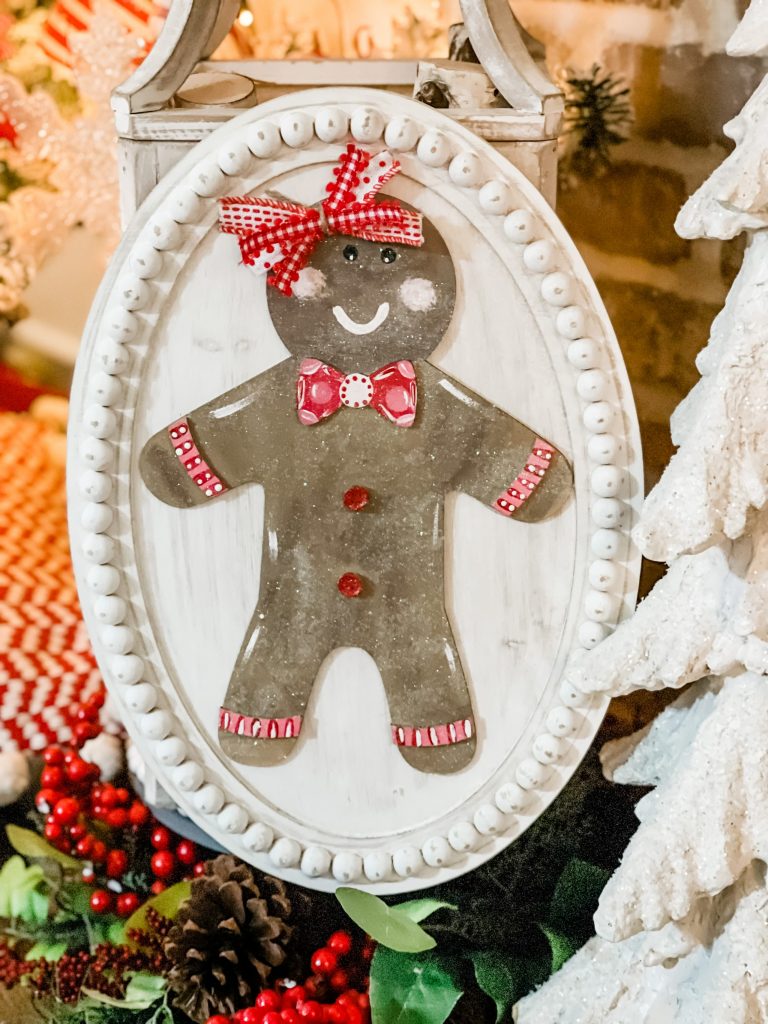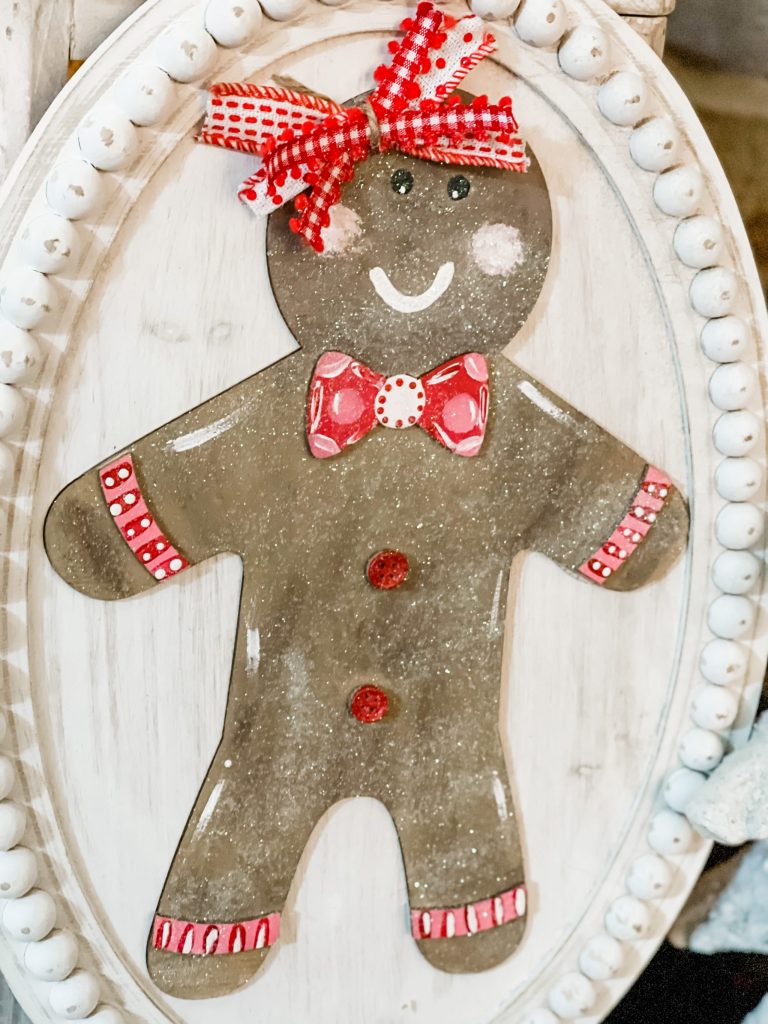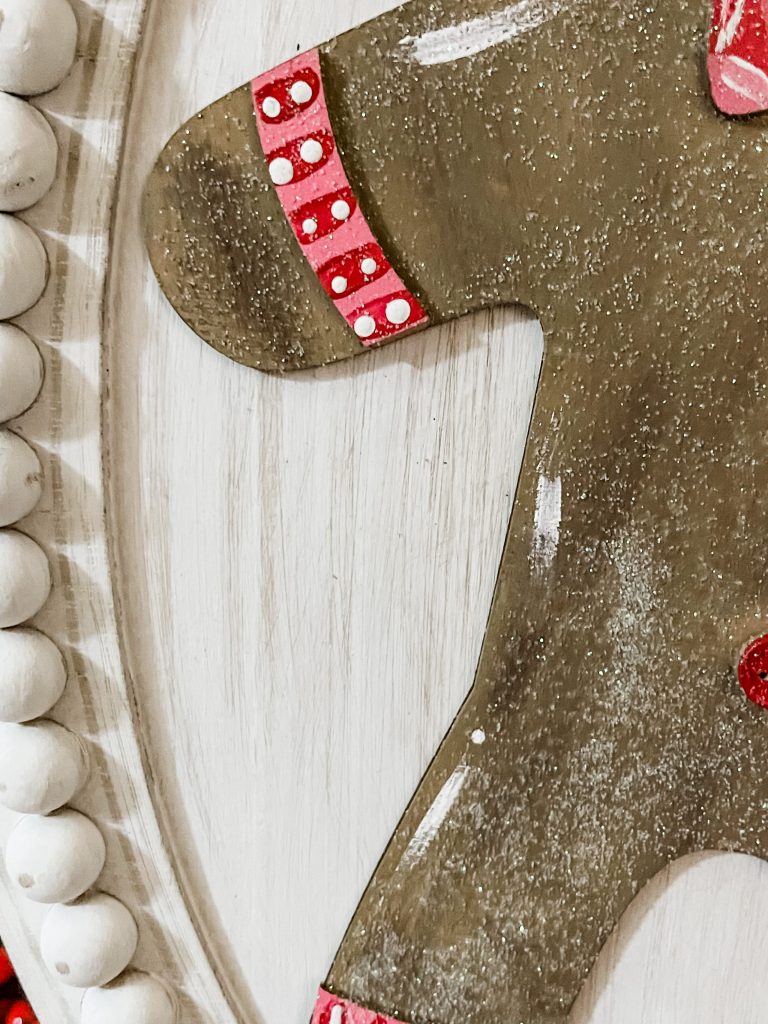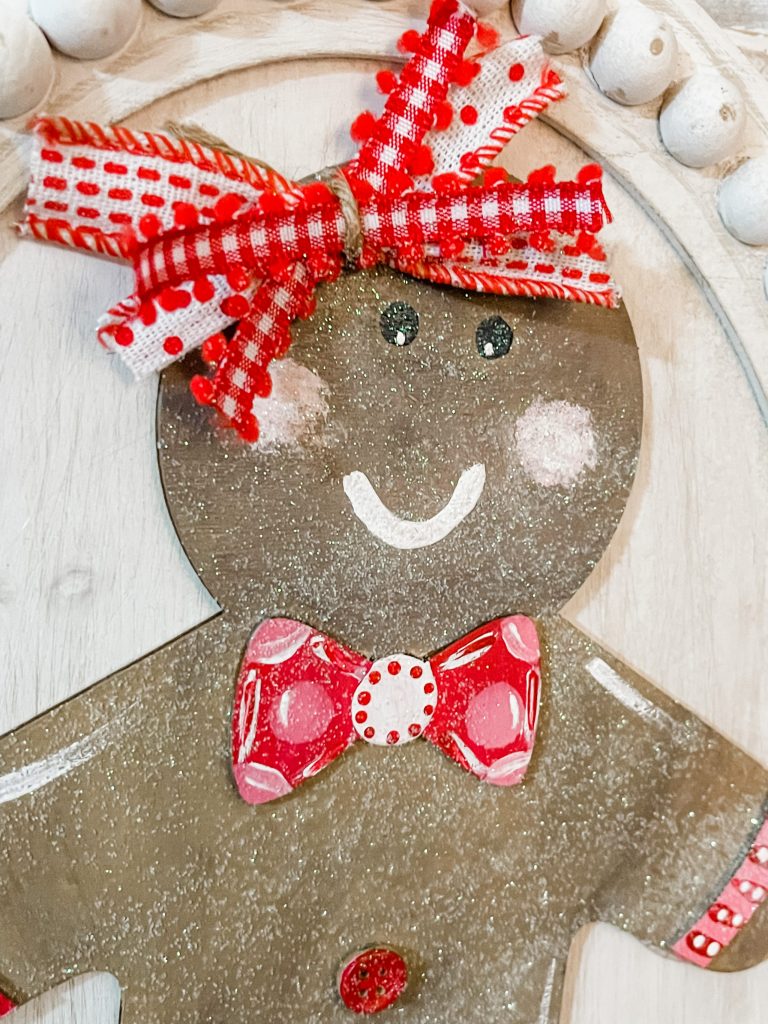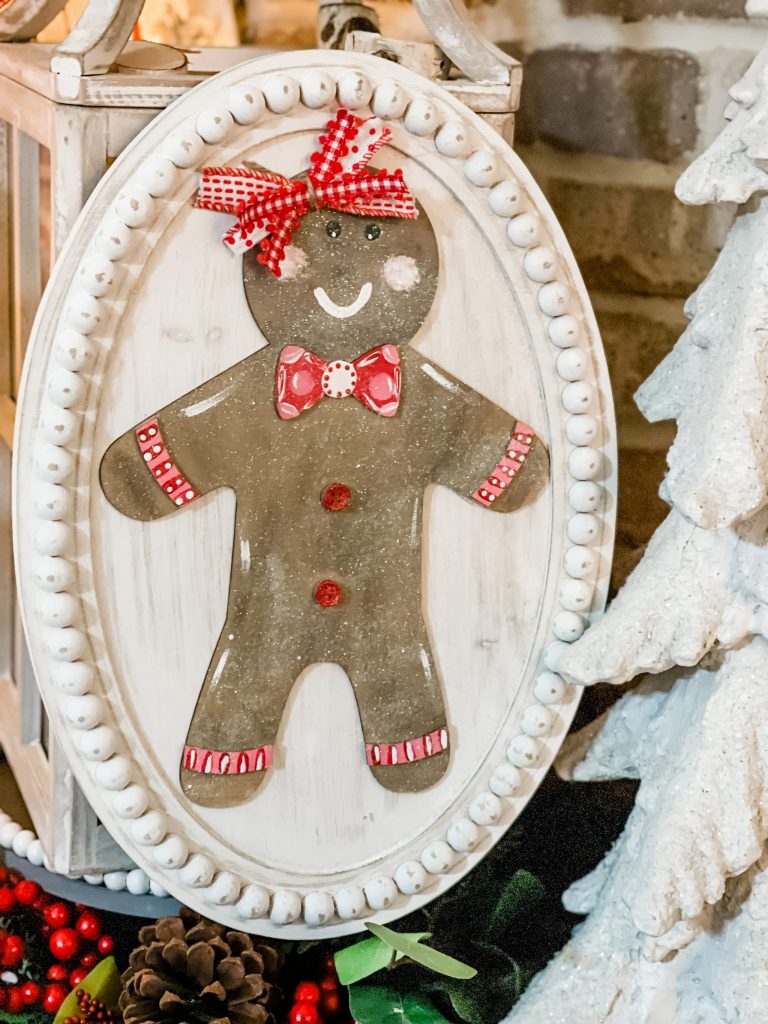 If you didn't know, I am full on gingerbread mode in many parts of my home this year! You can see some of it on my HOT COCOA BAR!
PIN FOR LATER!