A hot cocoa bar at Christmas is the epitome of the holiday season! I especially love a good gingerbread theme!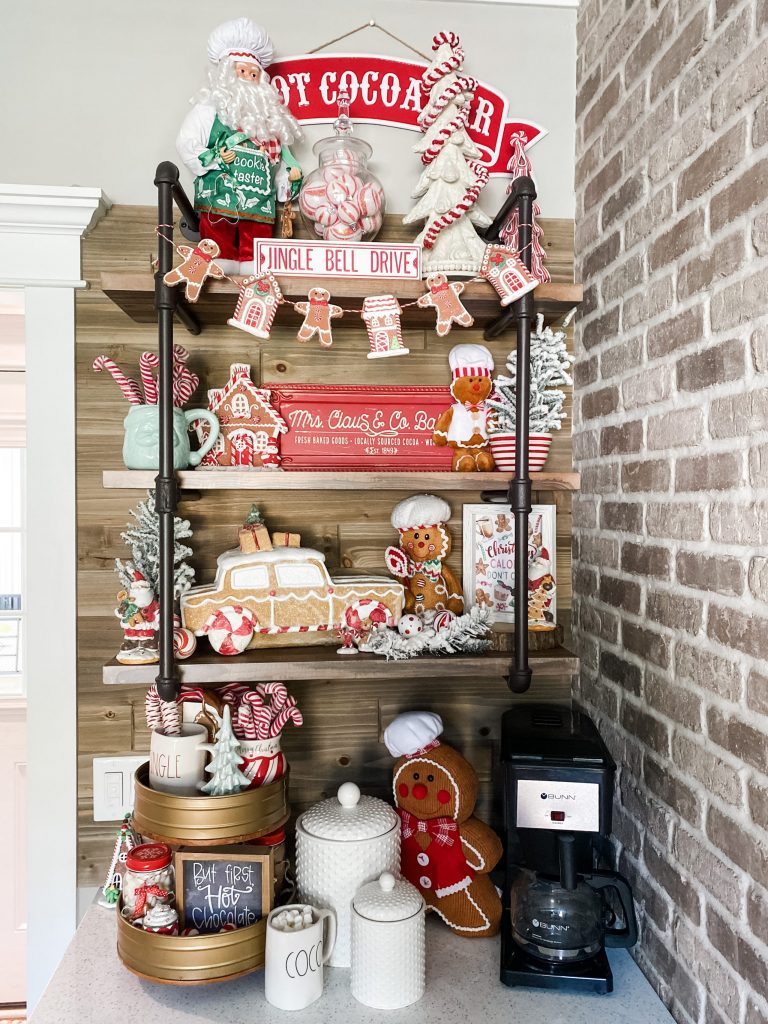 I have said this many times, but when we built our home, one of the main things I wanted to have was a full blown coffee bar area! I KNEW I wanted to have it decorated for all the seasons, and it is literally one of my very favorite parts of my home.
This year, I went with the gingerbread theme again…but it looks different from last year, because I never do things exactly the same. You can see LAST YEAR'S BAR HERE!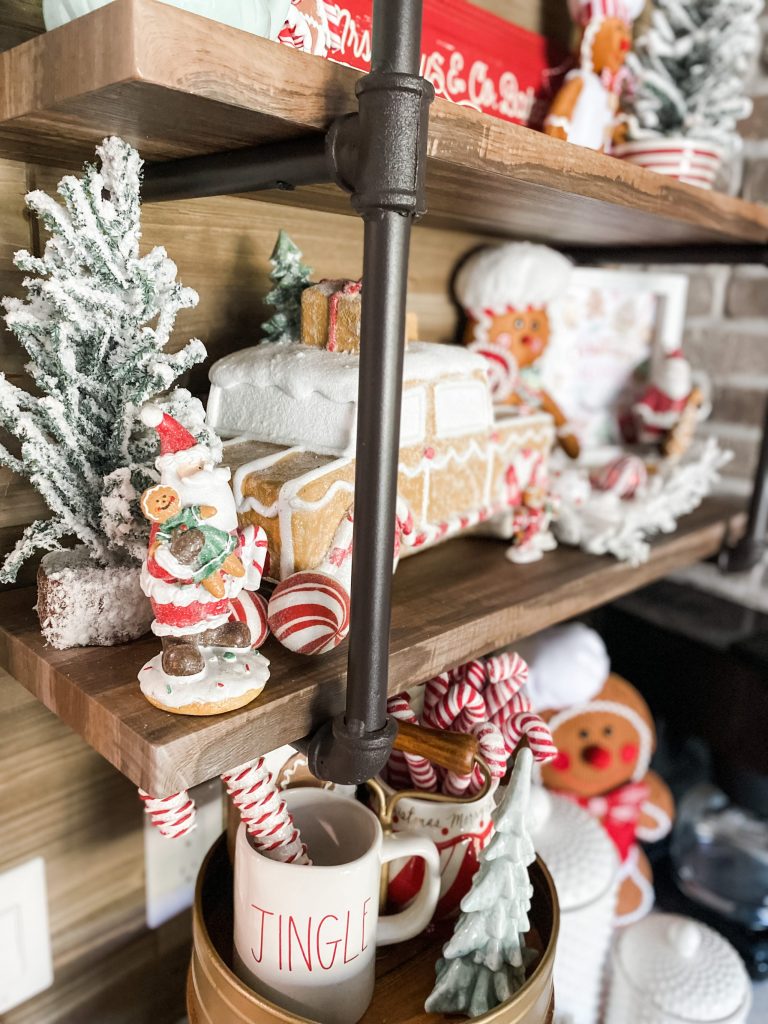 Each item on this bar has been added over time from different places. I would be happy to answer questions about where I may have gotten each item! Just TEXT ME!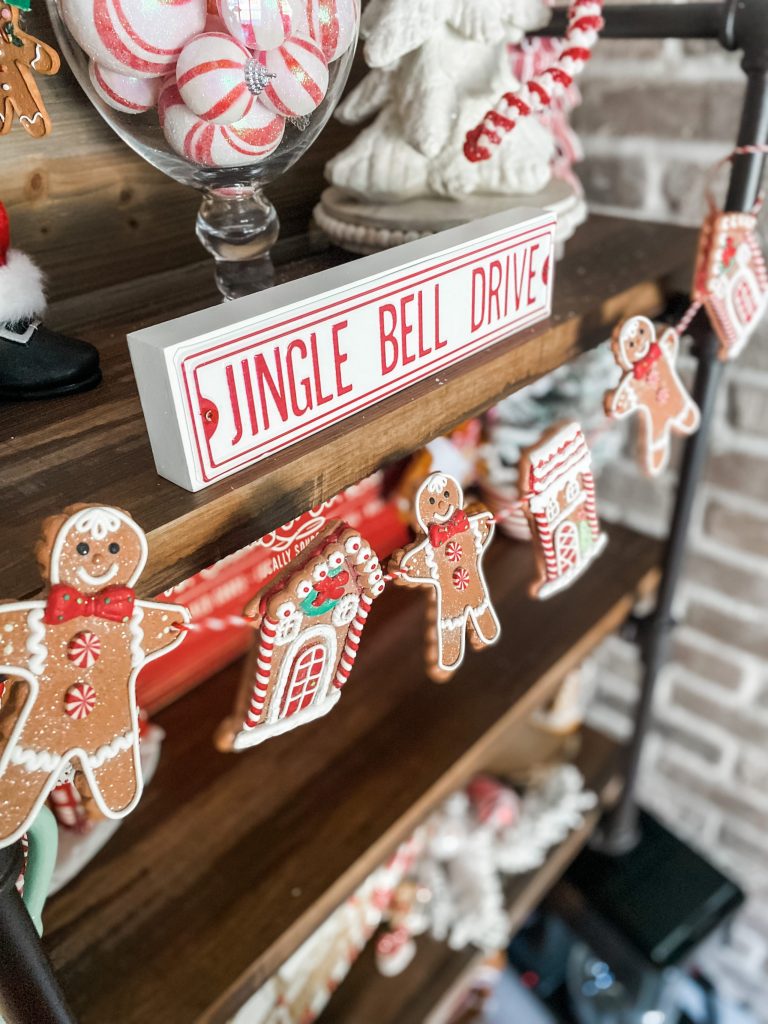 This gingerbread banner is literally the cutest ever! I found it at a Christmas place in Pigeon Forge, TN!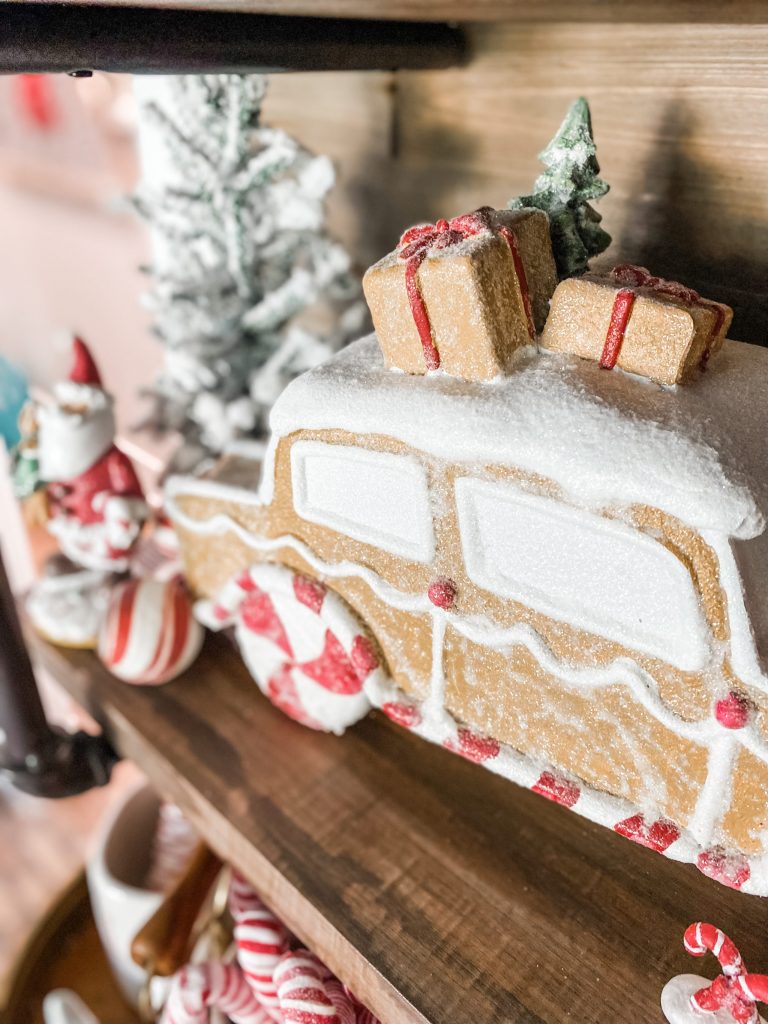 This gingerbread truck is THE CUTEST thing ever!!!!  I got it from Homegoods, and it was a must have!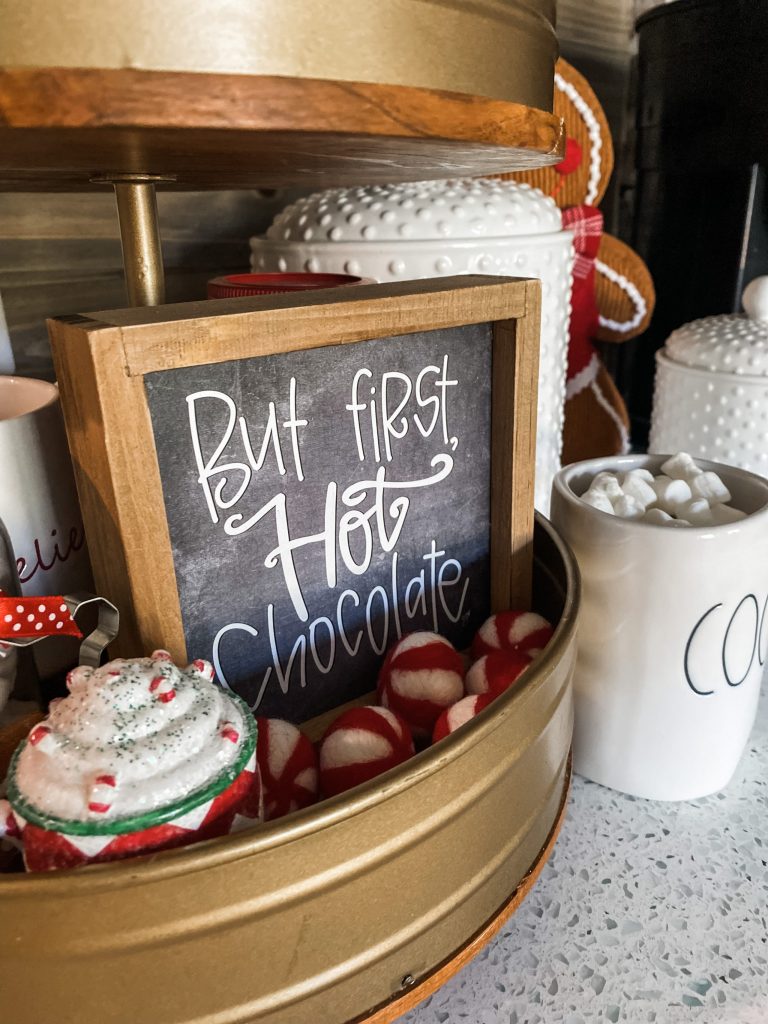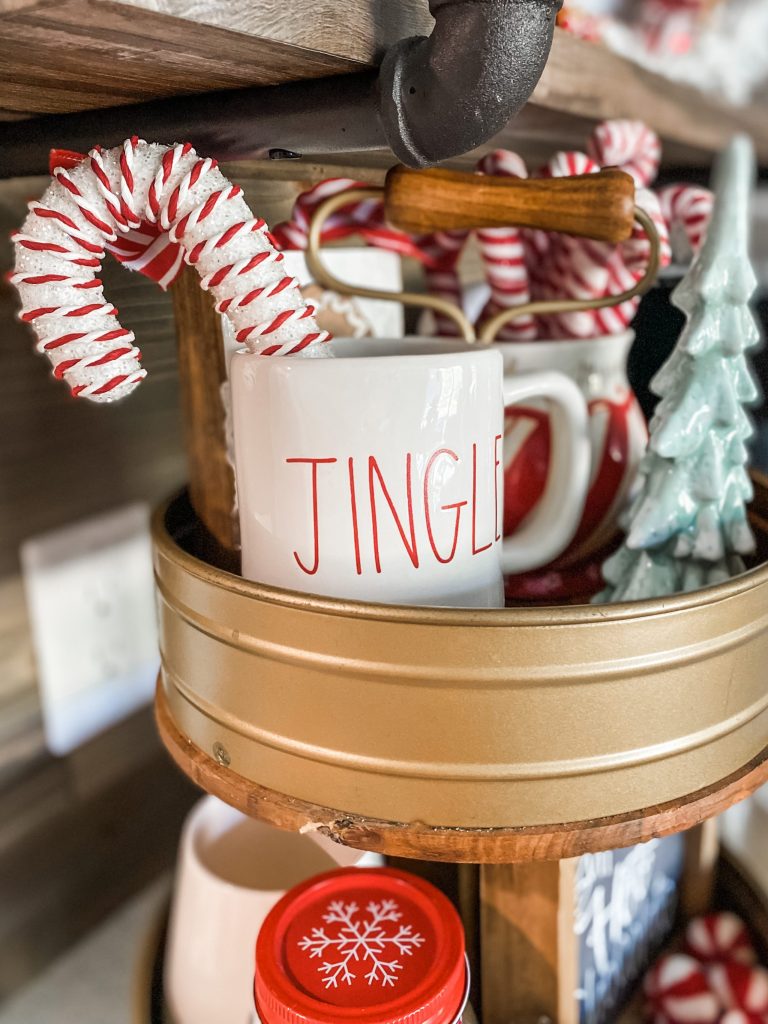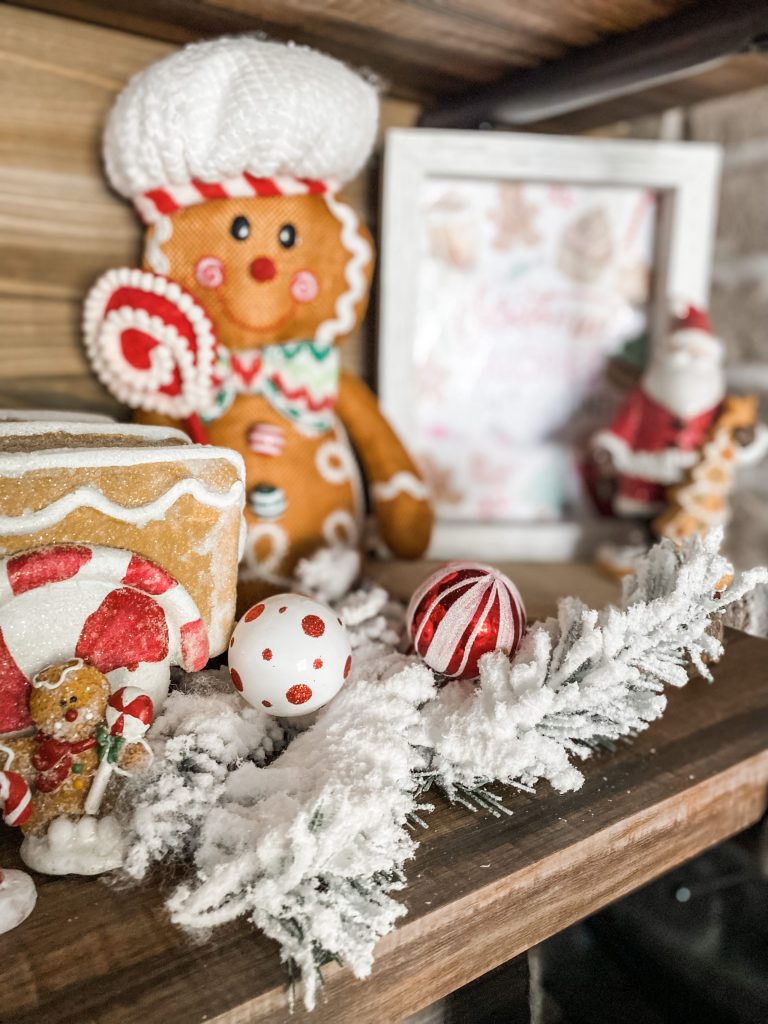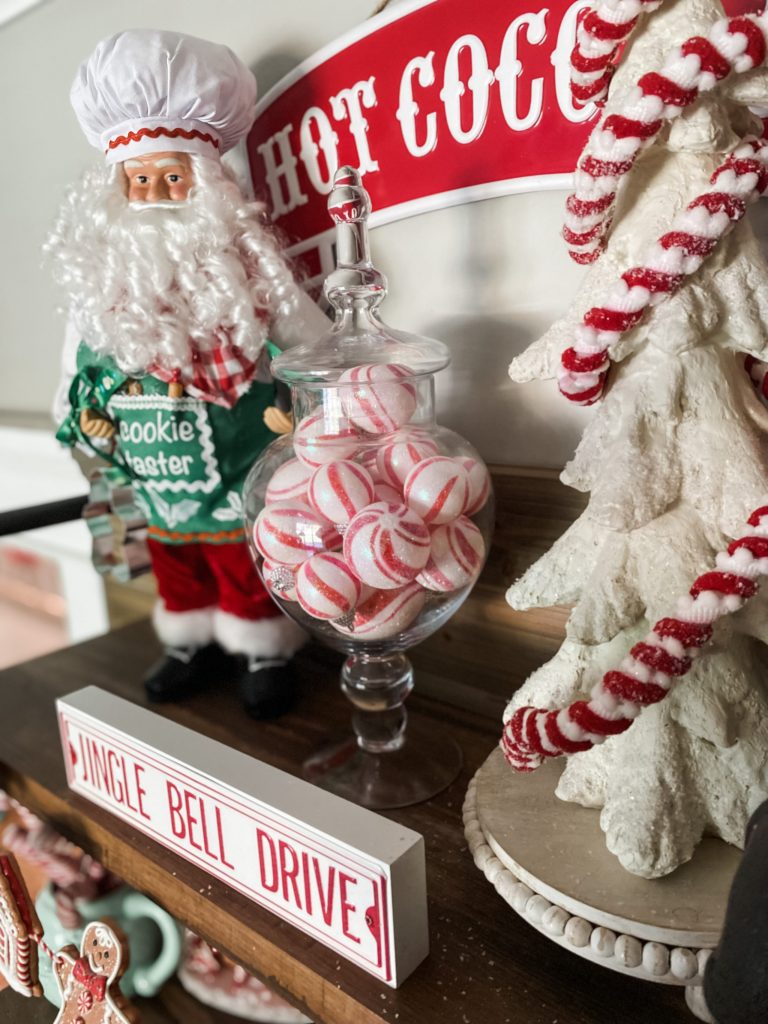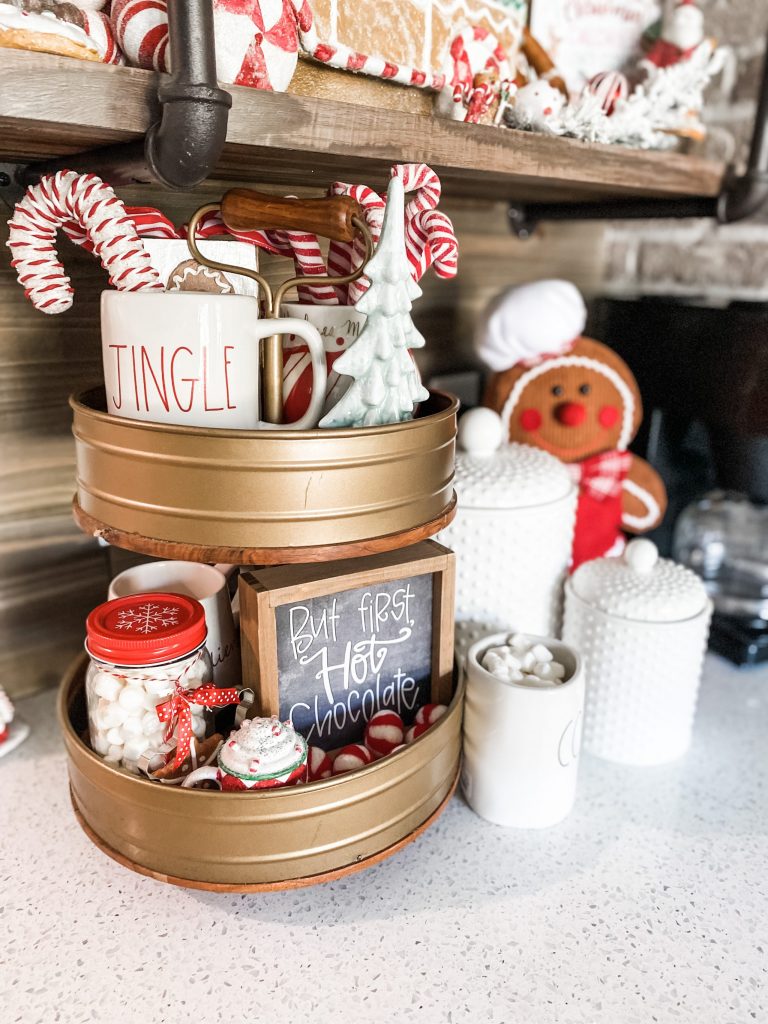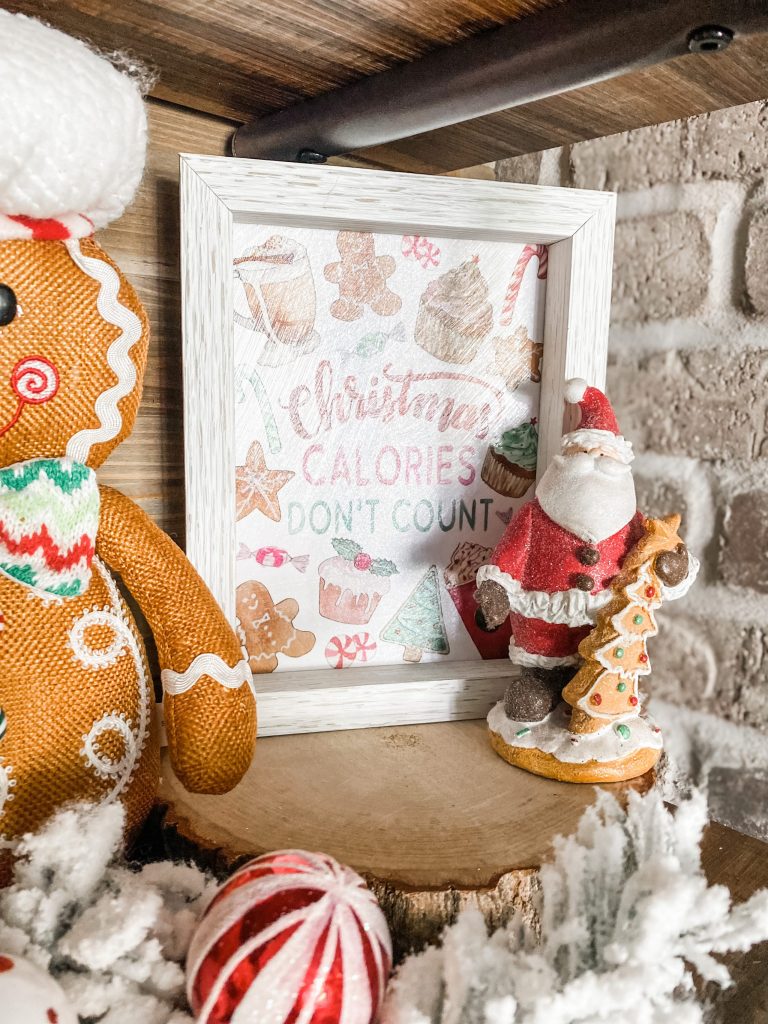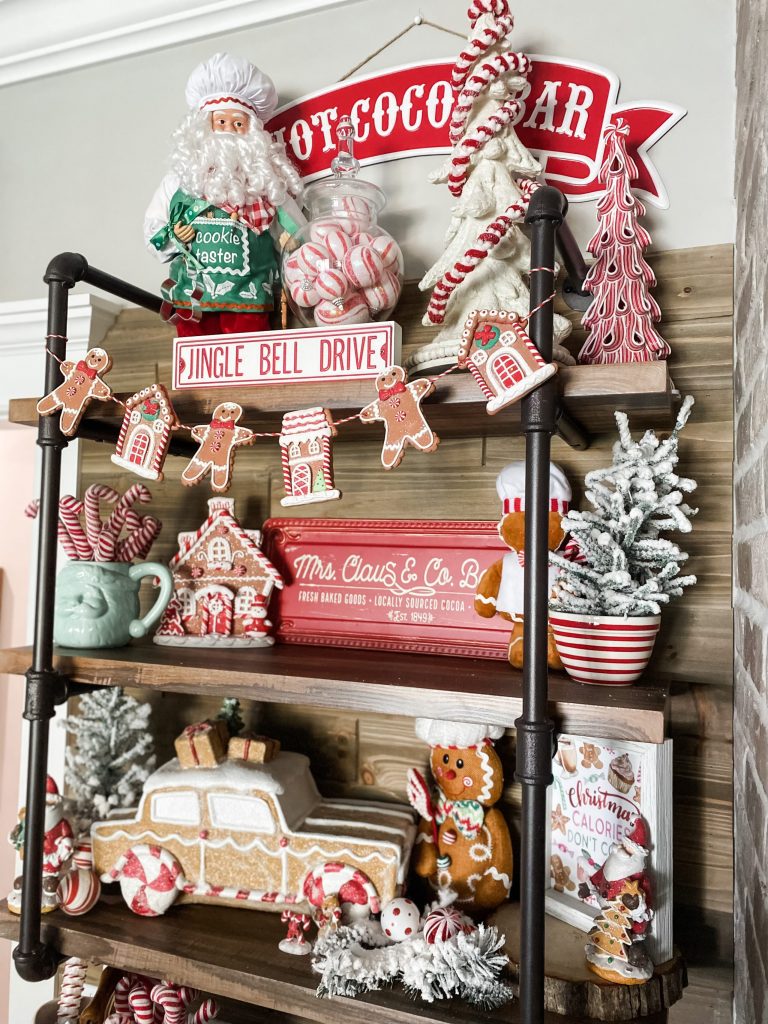 I am pretty much in love with my hot cocoa bar this year! The gingerbread…the red and white…the whimsy vibe- it all screams CHRISTMAS to me and makes my heart so happy! 
Pin for later! Share with a friend!