It's that time of year again… time for gingerbread men, Santa, and HOT COCOA!!!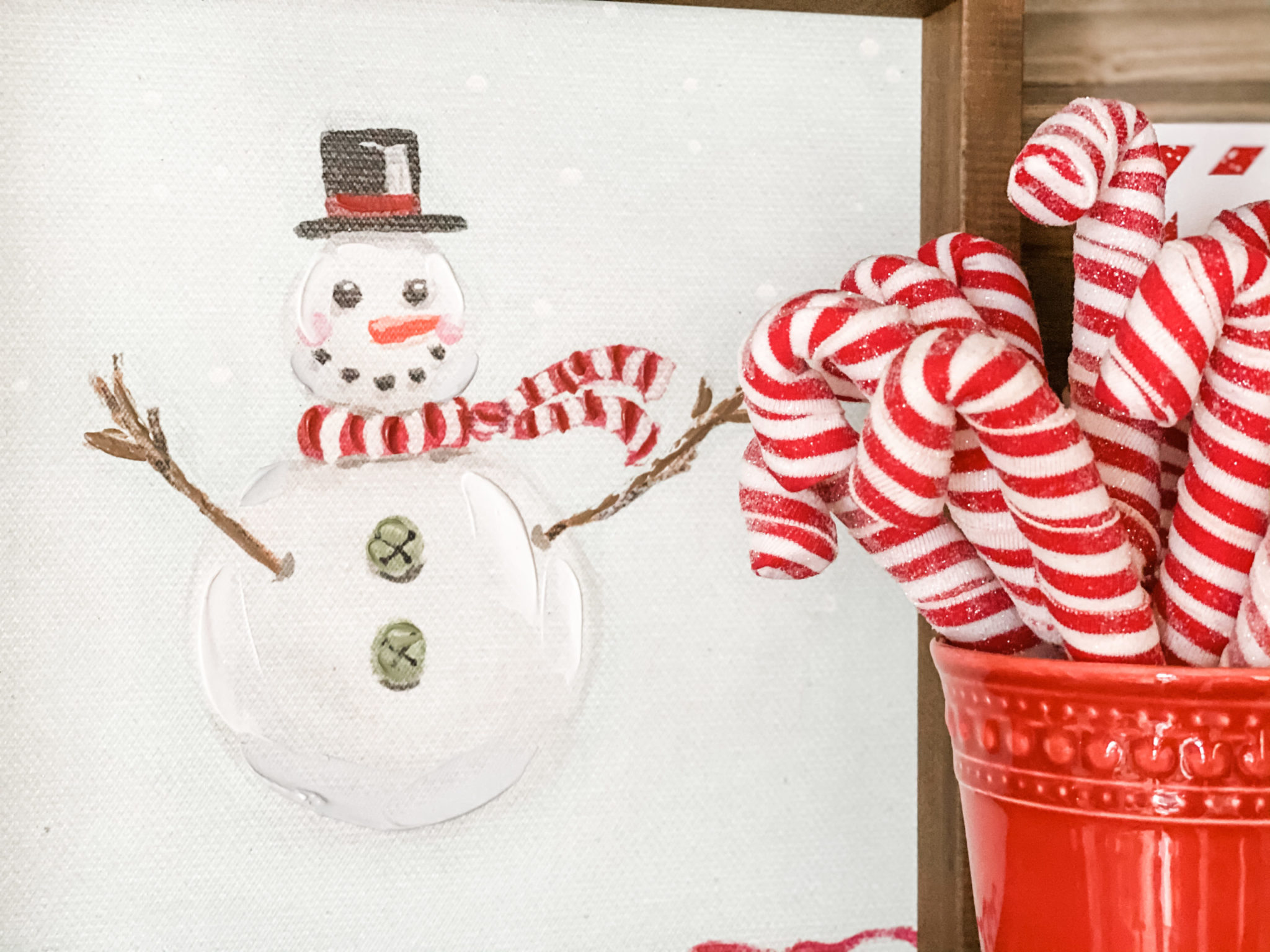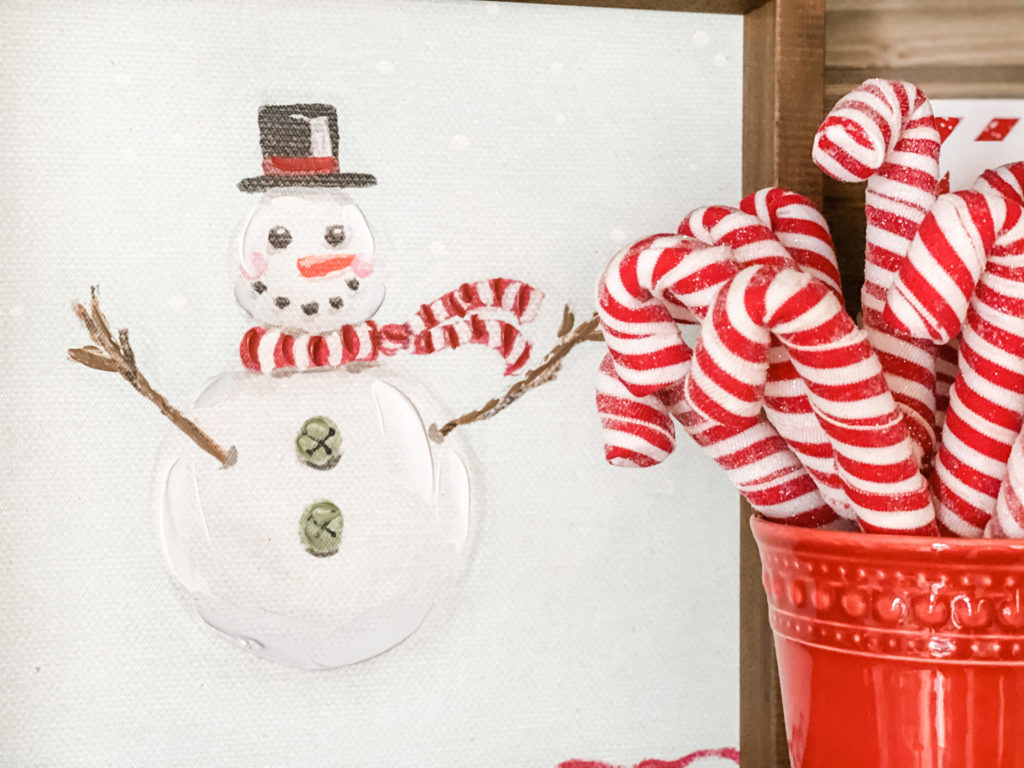 Having a designated section in my kitchen for a coffee/cocoa bar was a MUST when building our new home. I could just imagine all the different ways it could be decorated for each season- ESPECIALLY Christmas… which is what I'm sharing with you TODAY!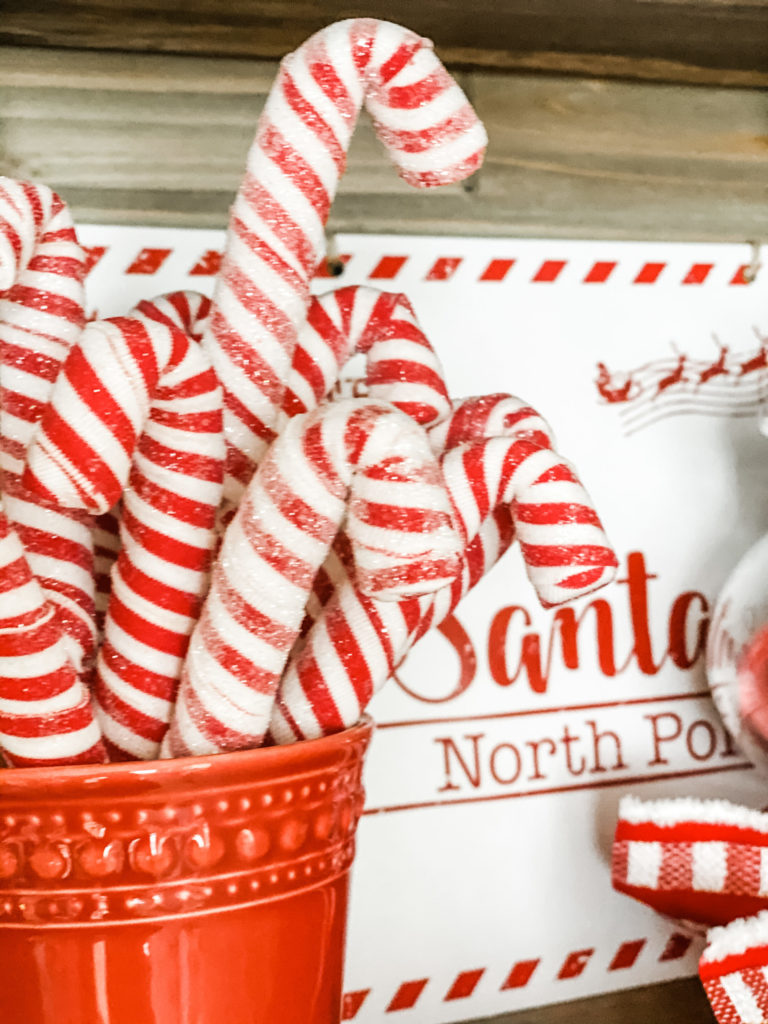 I kept tweaking this space over the past few weeks… and I have FINALLY got it how I like it! I hope you enjoy the tour of my Christmas hot cocoa bar, and find some ideas to make your own!!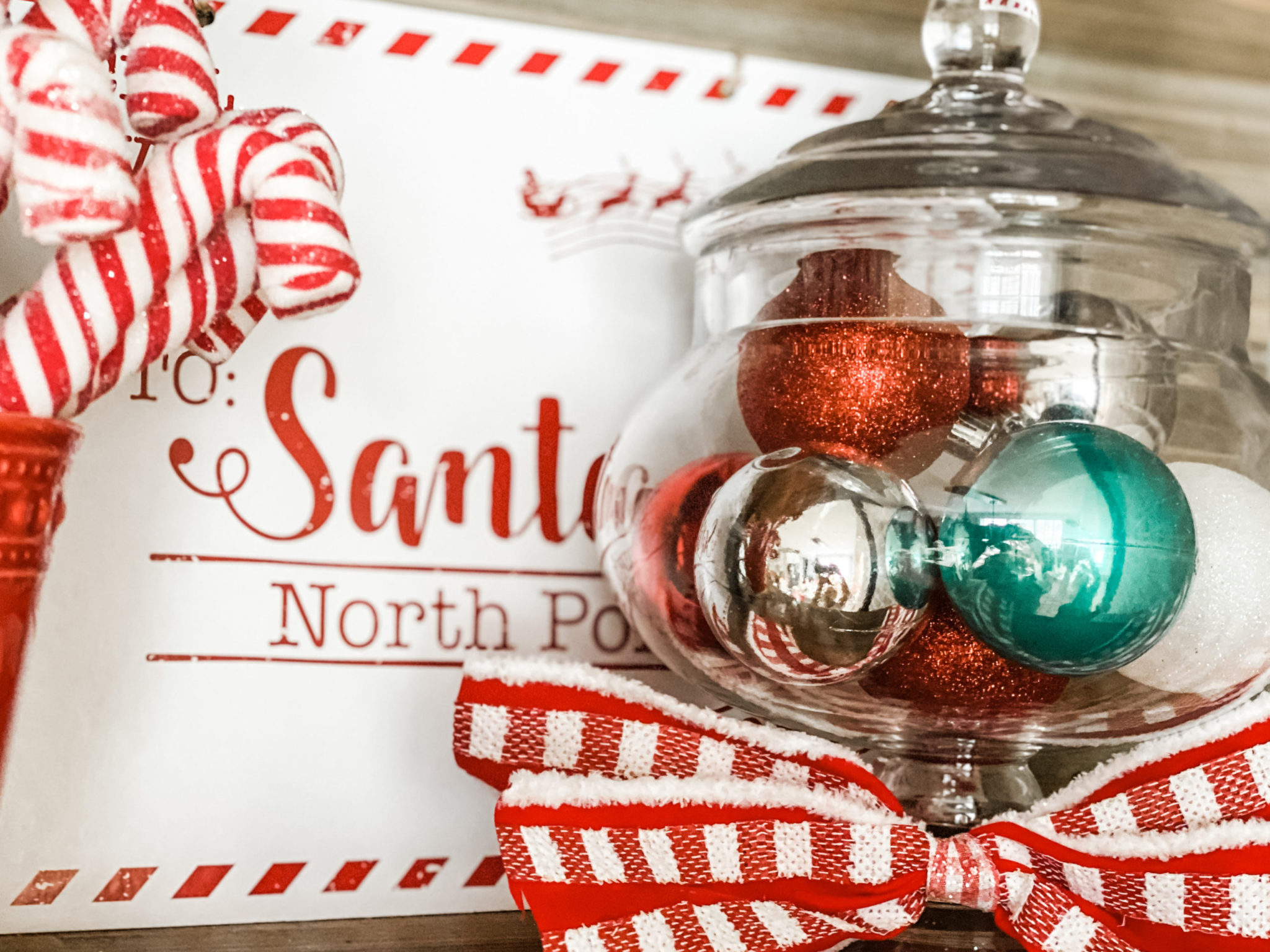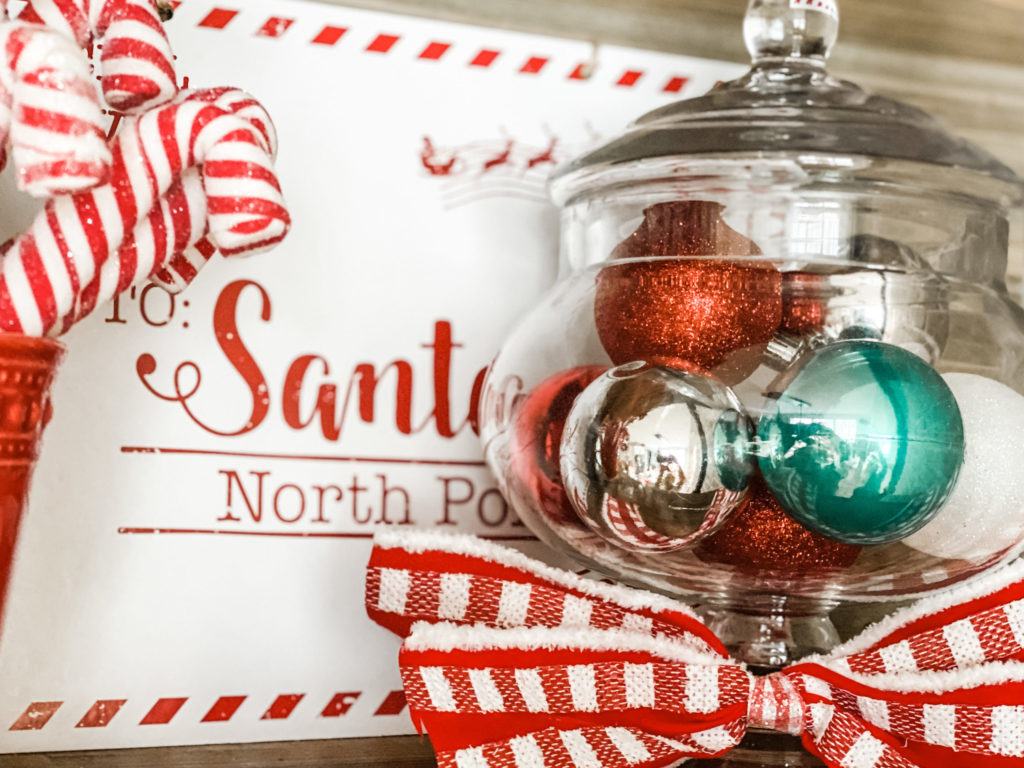 The Santa envelope sign came from Dollar General… as well as the ornaments inside the apothecary jar!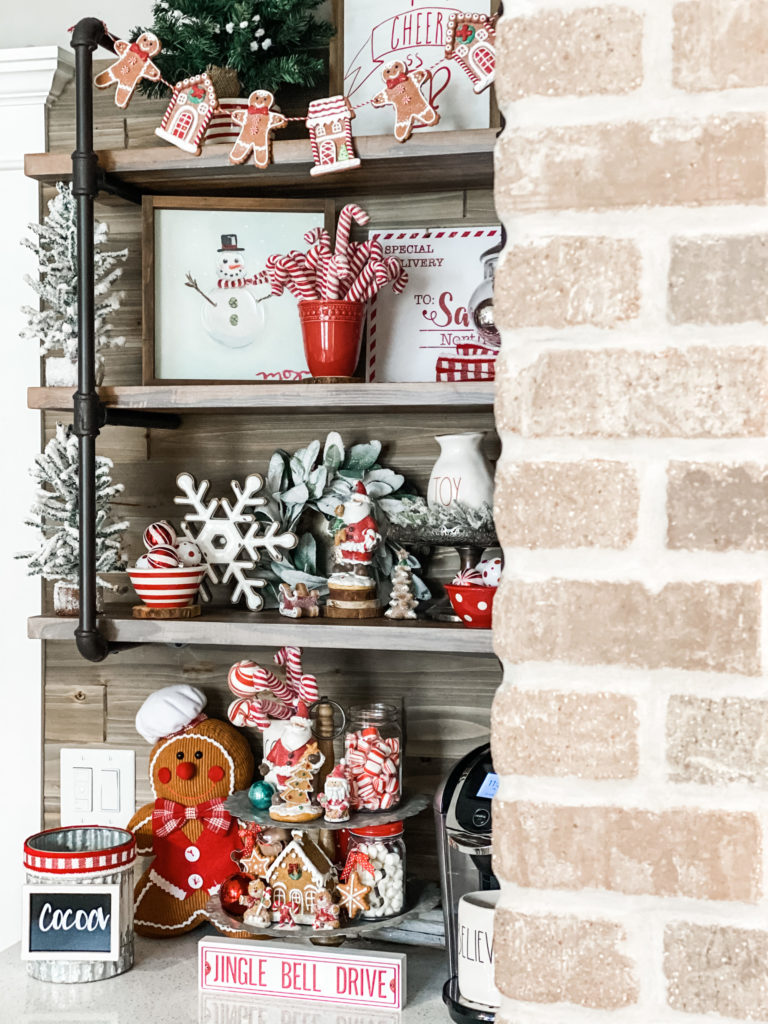 You see that cocoa canister on the very bottom left? I made that bad boy in 1 minute and 13 seconds… and I filmed it!!! You can watch just how easy it is HERE!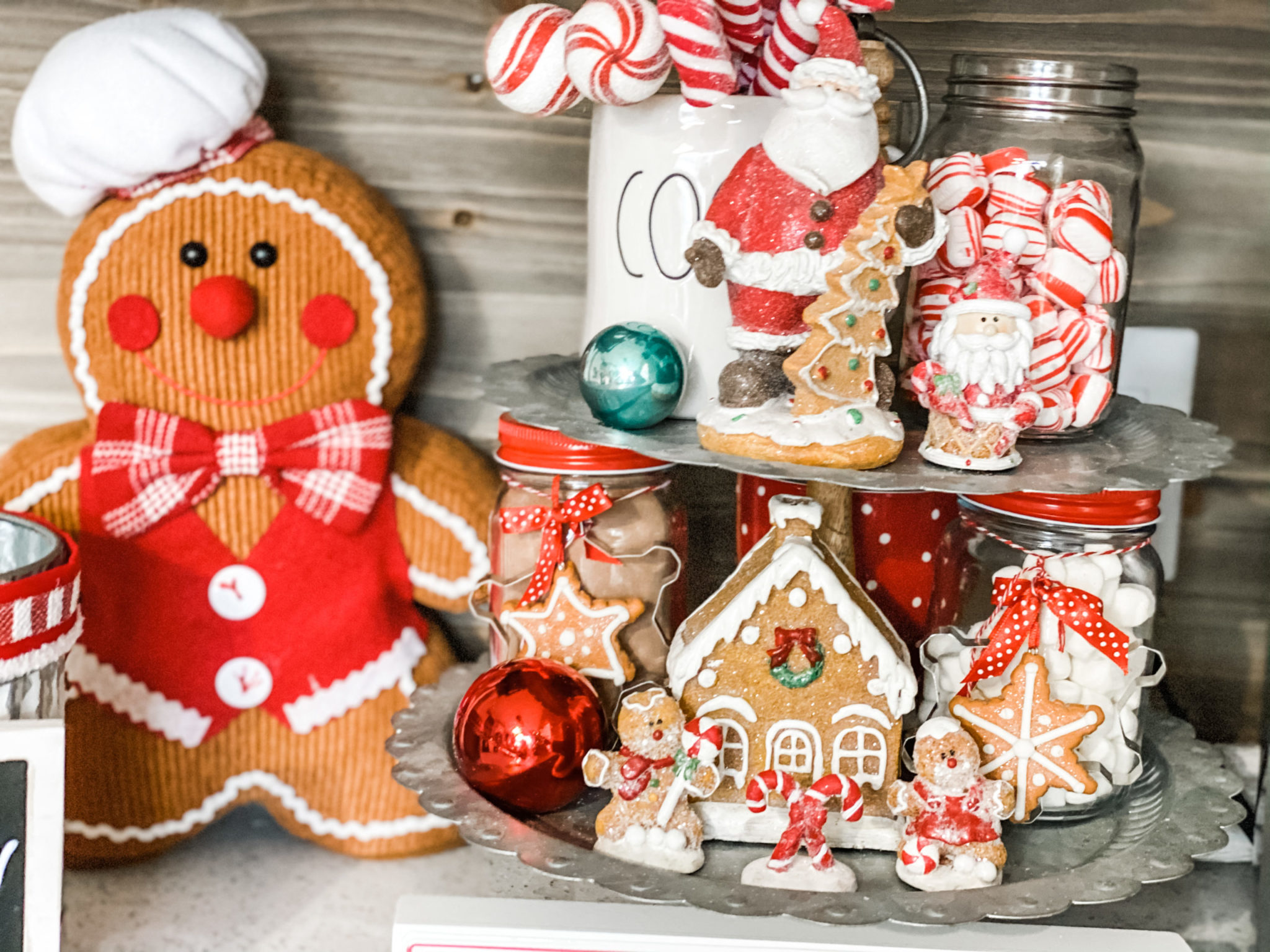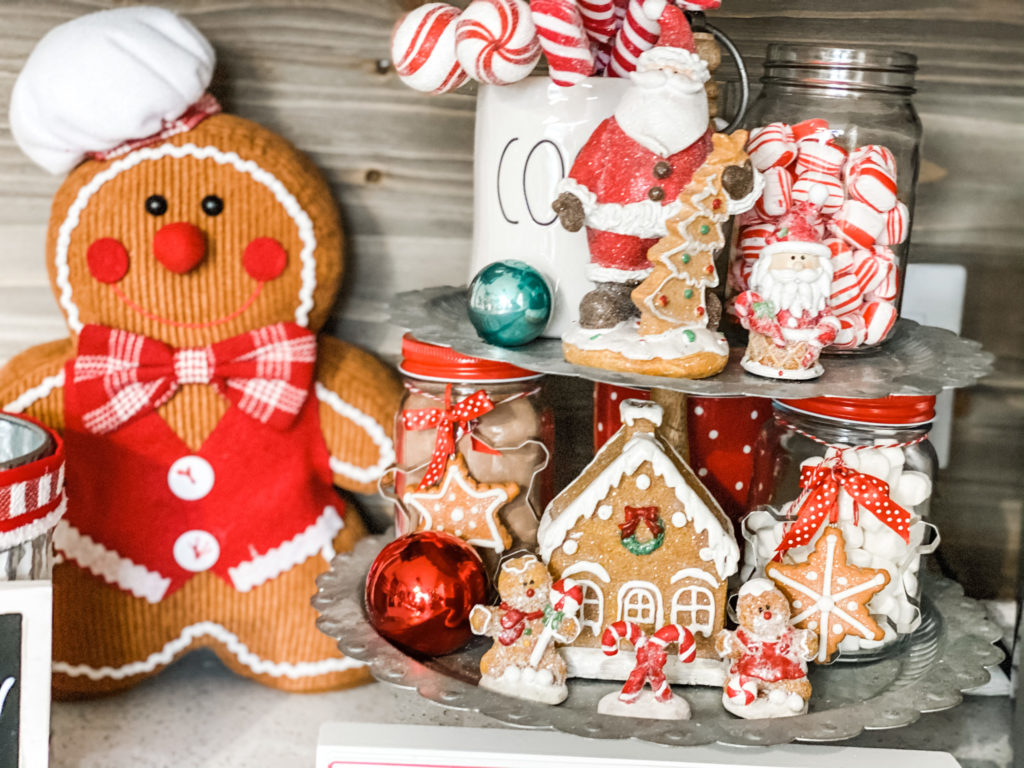 Okay… how precious is that gingerbread man?! I found him at The Christmas Place in Pigeon Forge, TN!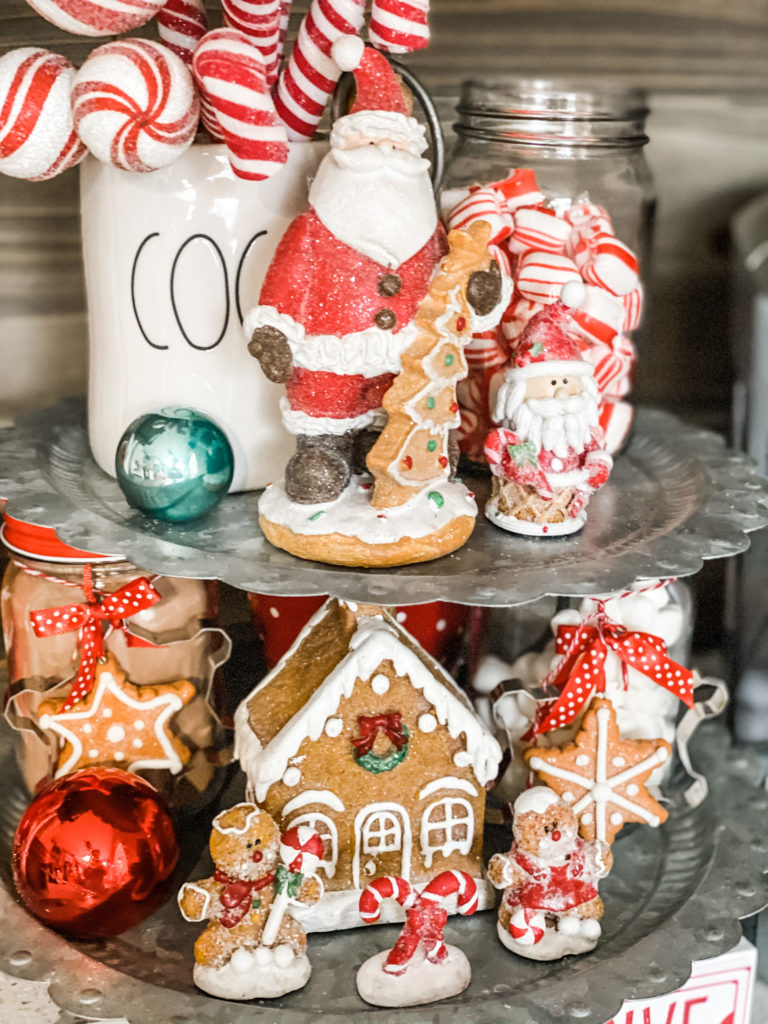 If you've been here for awhile, then you may remember those hot cocoa jars that I diy'd from Dollar General! I actually have a whole video on how I made them… you can see that HERE!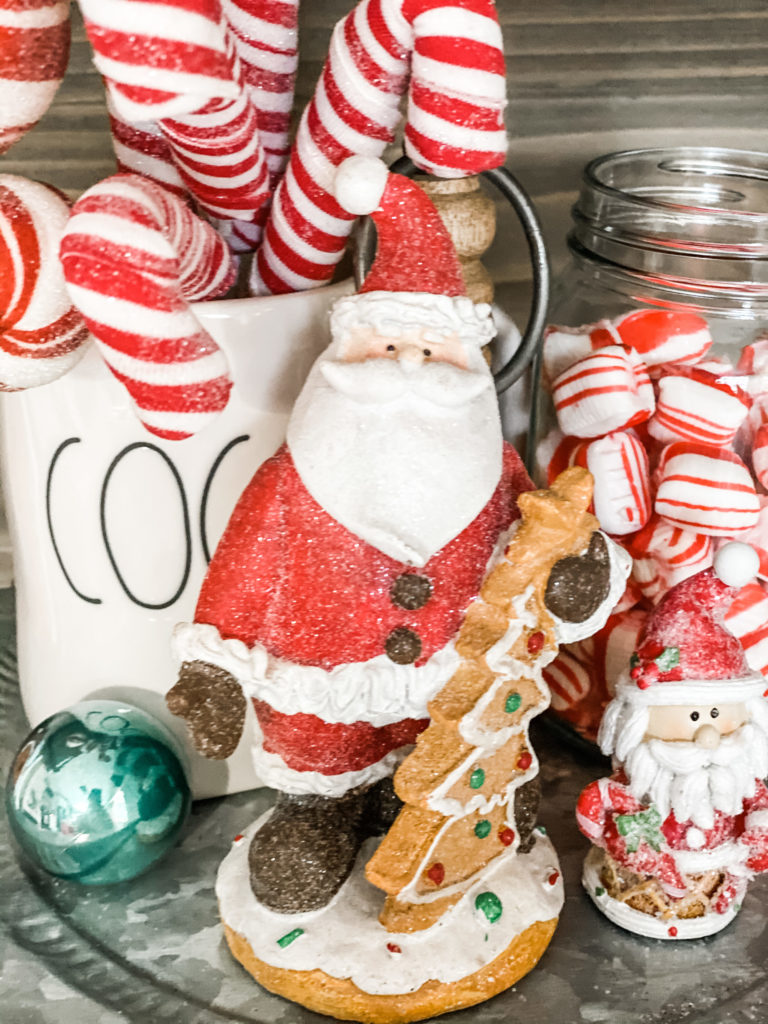 My kitchen is decorated with a gingerbread man theme this year… so of course I had to add some gingerbread items! I found all these miniatures from Hobby Lobby on sale after Christmas!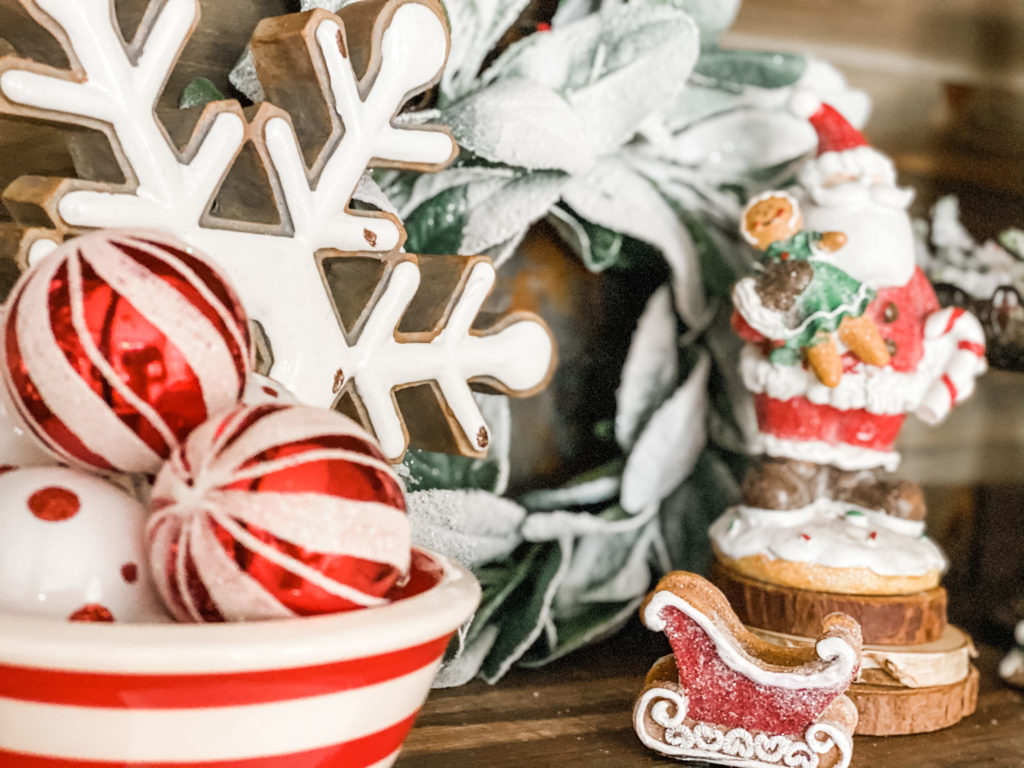 One thing that I ALWAYS do when decorating this space (and any space for that matter) is LAYER, and add HEIGHT!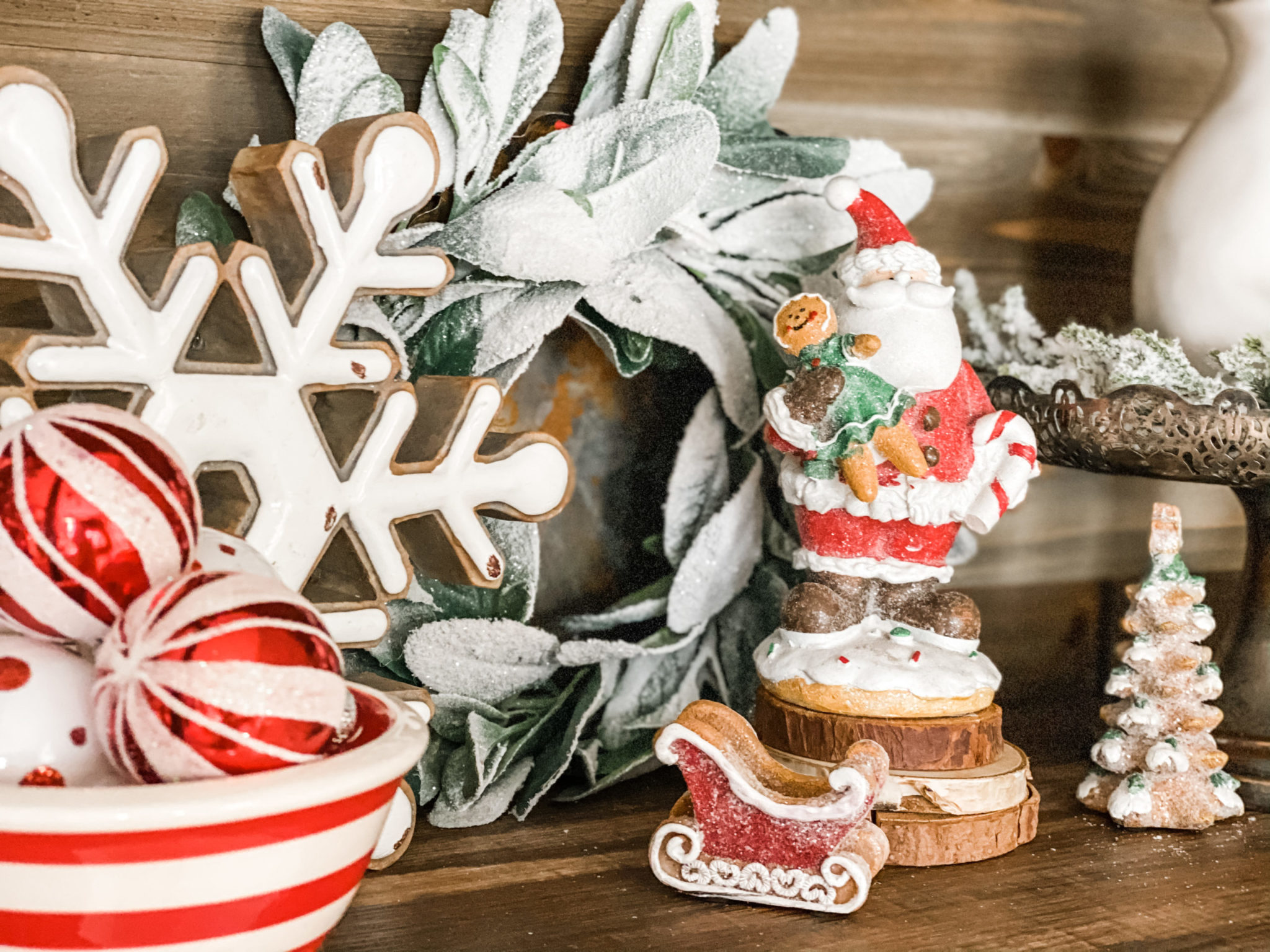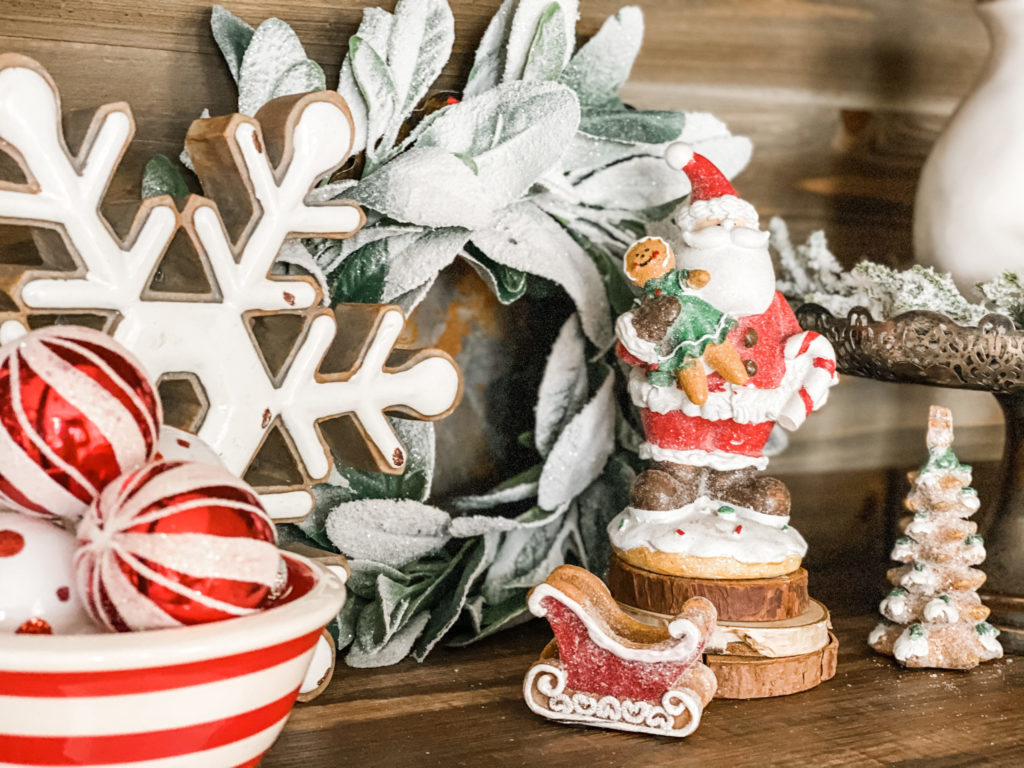 I could have left the Santa plain, but adding the wood slices underneath made it so much more eye catching!!!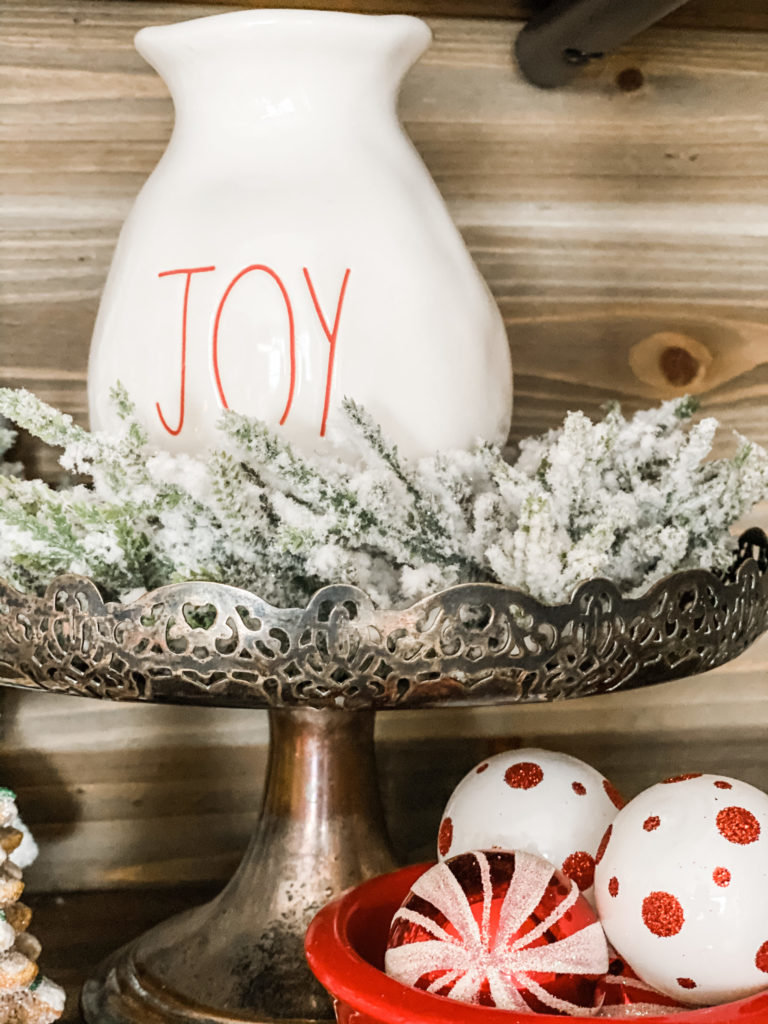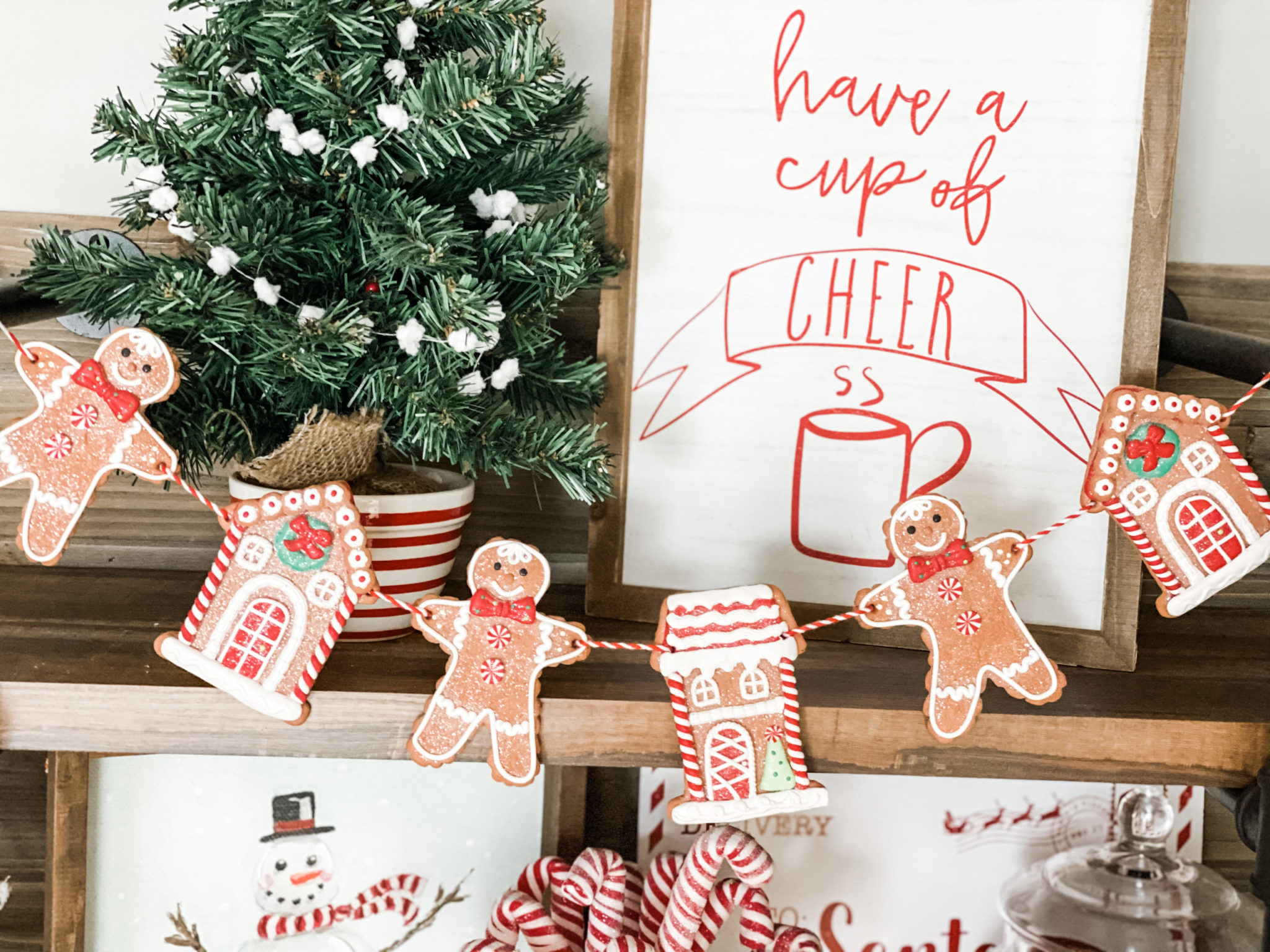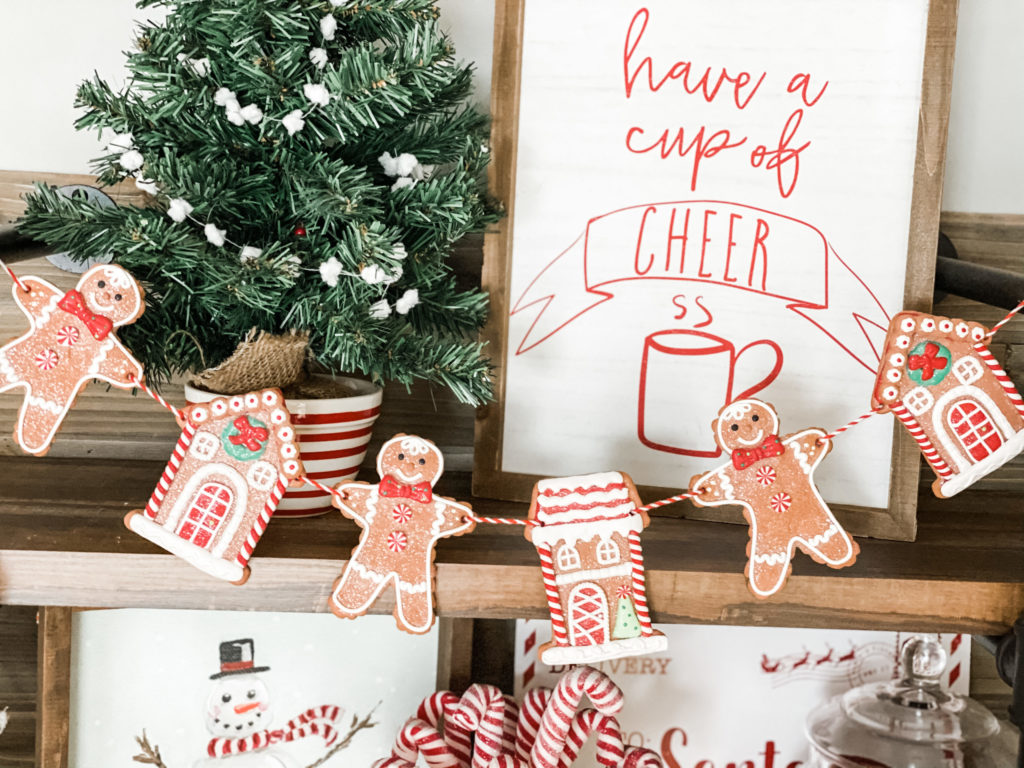 I literally couldn't contain myself when I saw this gingerbread garland… It is SO ME!!!! It's also from the Christmas Place in Pigeon Forge, TN.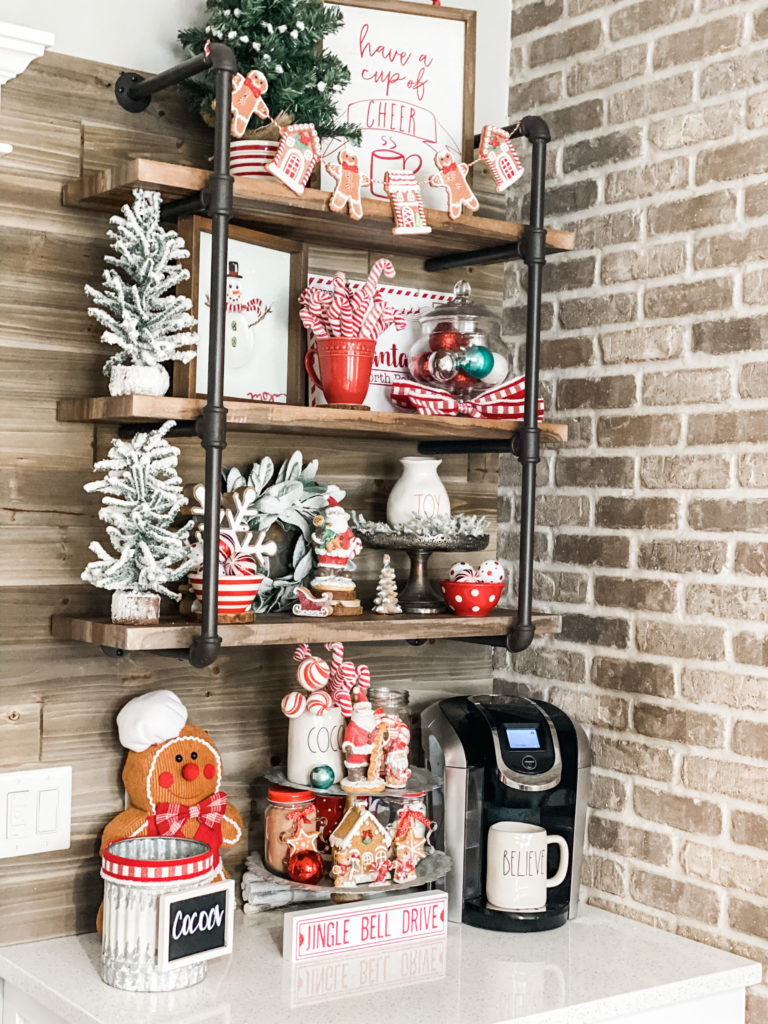 Make sure you tell me your favorite part of the cocoa bar!!! Will you be making one for your own home?!
PIN FOR LATER!!!!