I have been anxiously waiting to share my Christmas kitchen with y'all… and the day has finally come. I have tweaked every corner, and added finishing touches in all the places… so its big debut is finally here!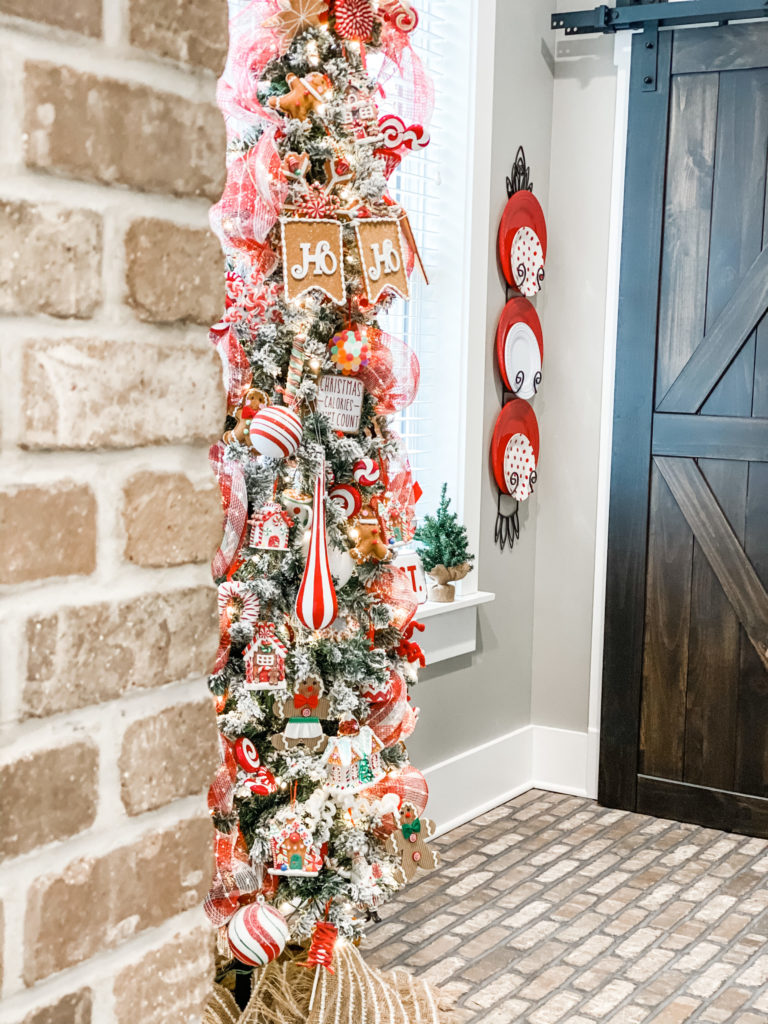 Let's take a tour of LOTS of fun pictures!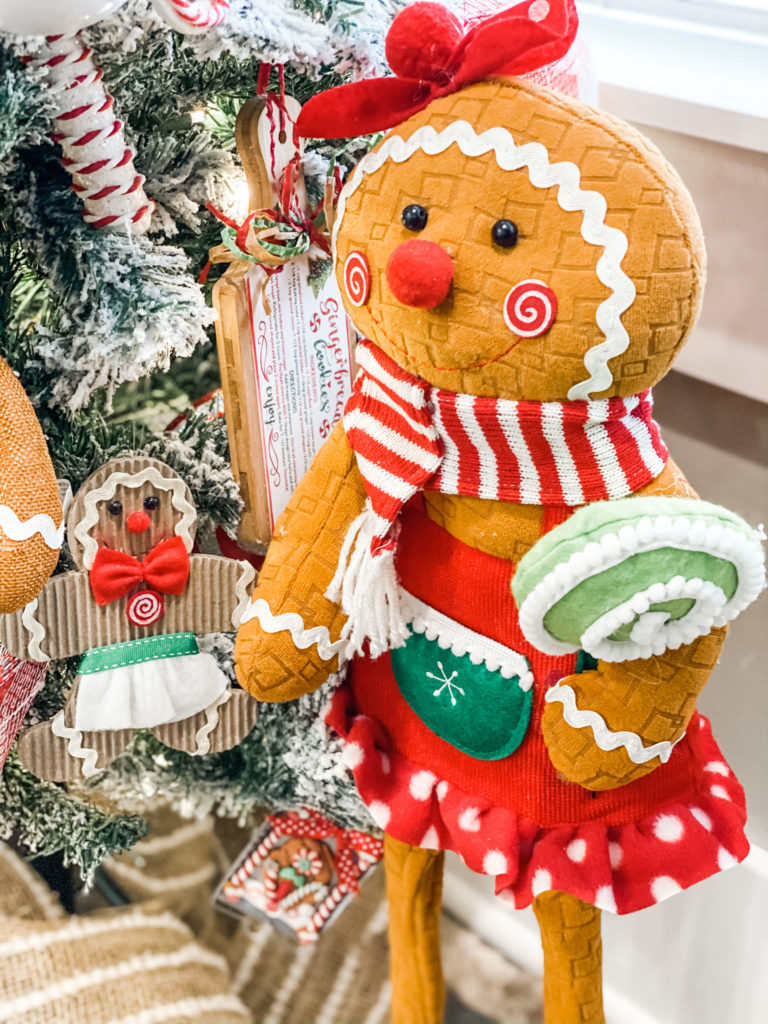 One thing you will see throughout my kitchen is my love for GINGERBREAD. I mean, just look how precious they are?!?!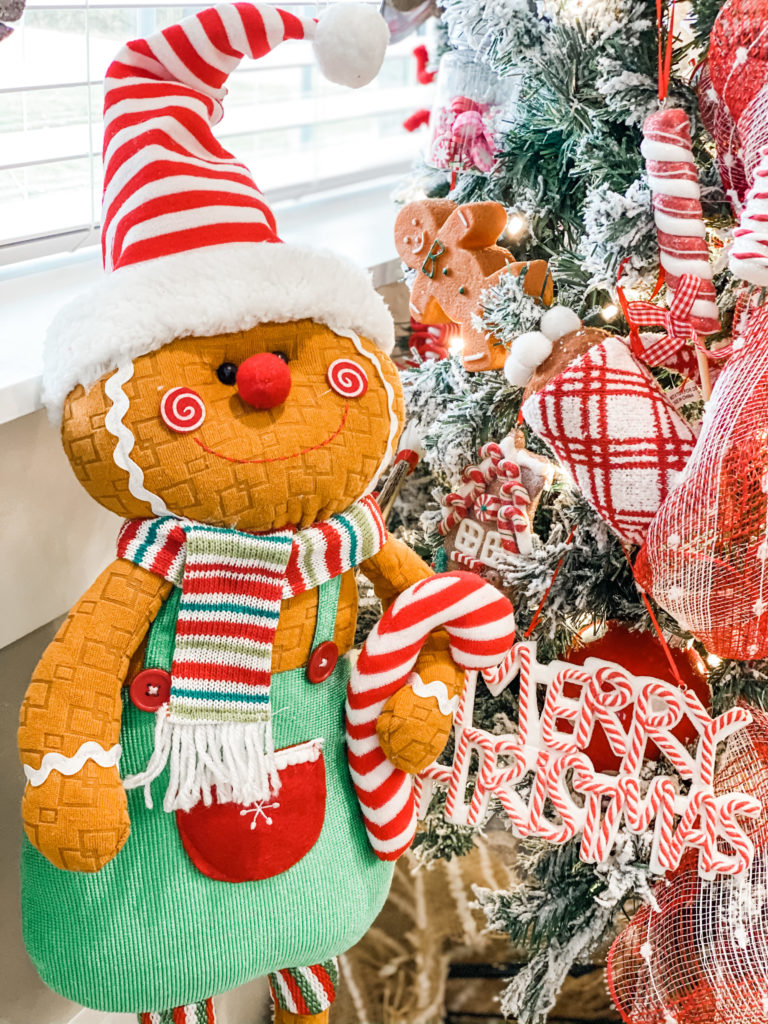 My gingerbread man & woman are from Hobby Lobby this year!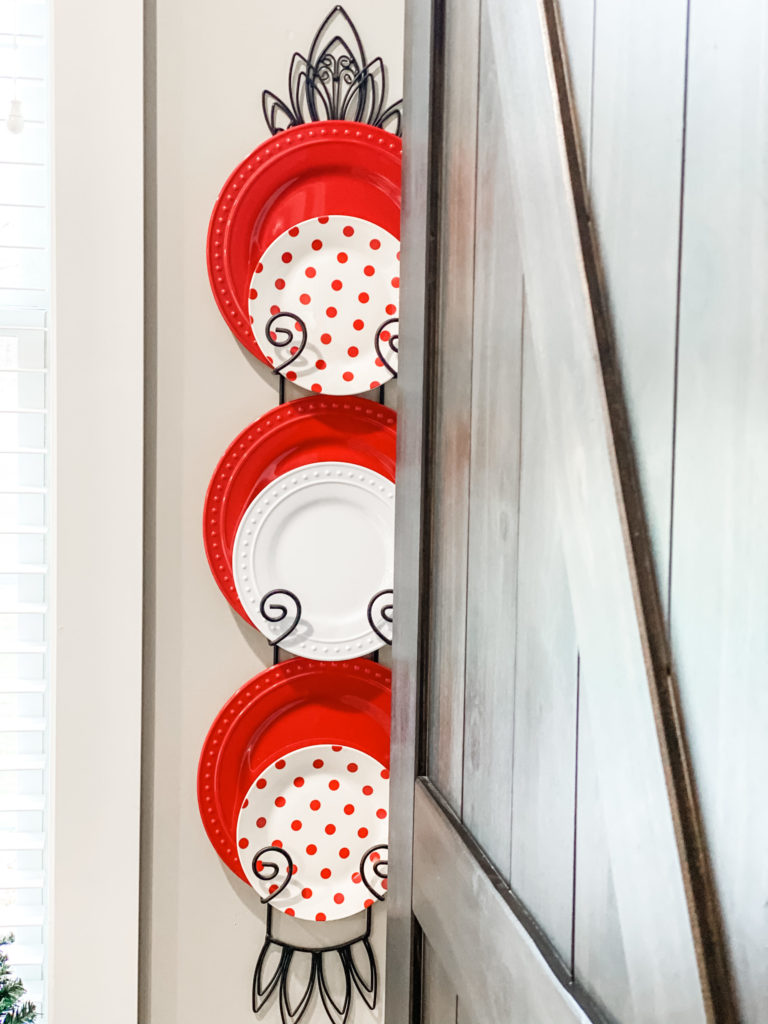 For me, it's all about the details. The little things in life are what make up the bigger picture… and the same applies in decor! I thought layering these red and white plates would be the perfect addition to this little section of the kitchen.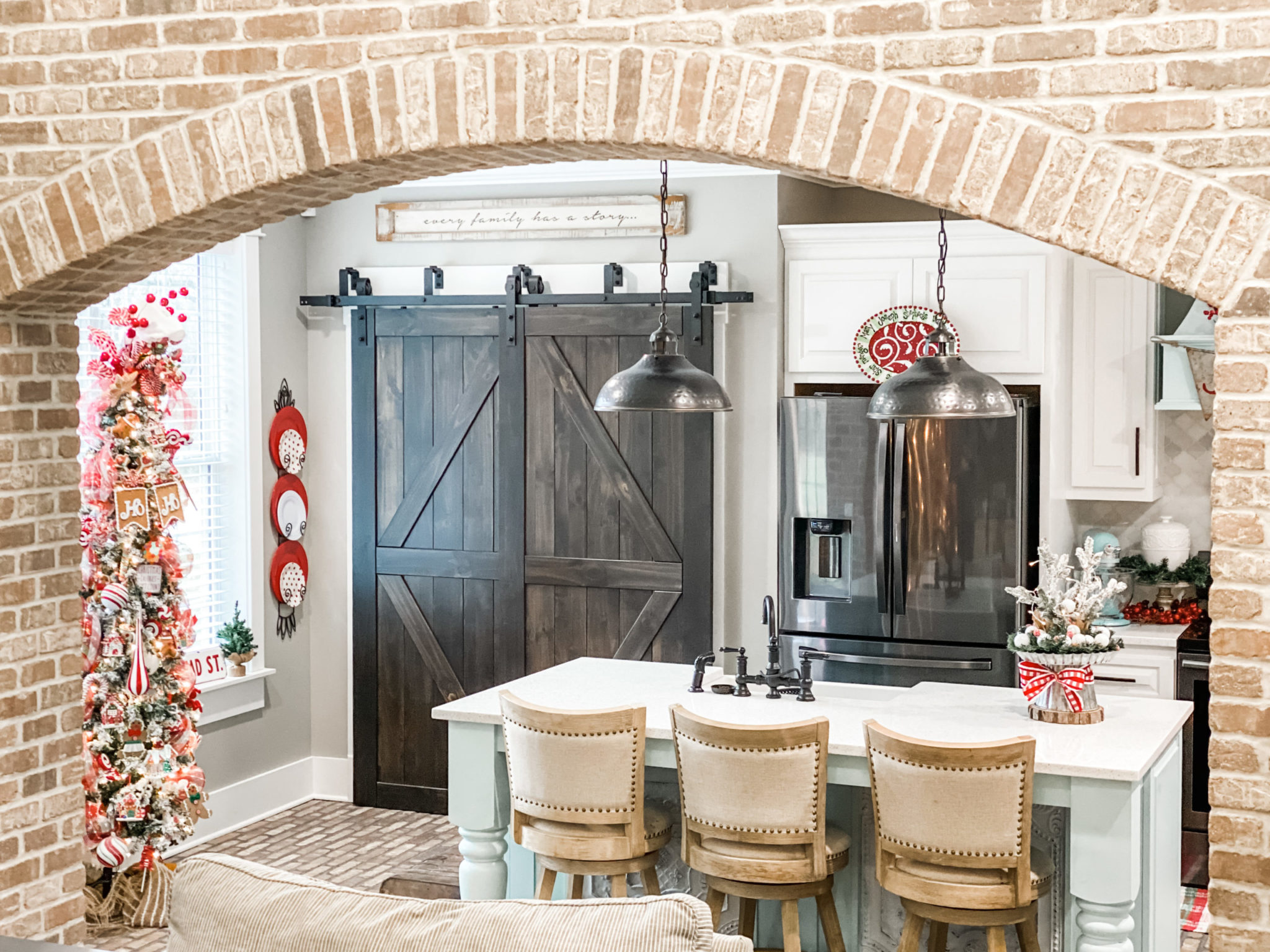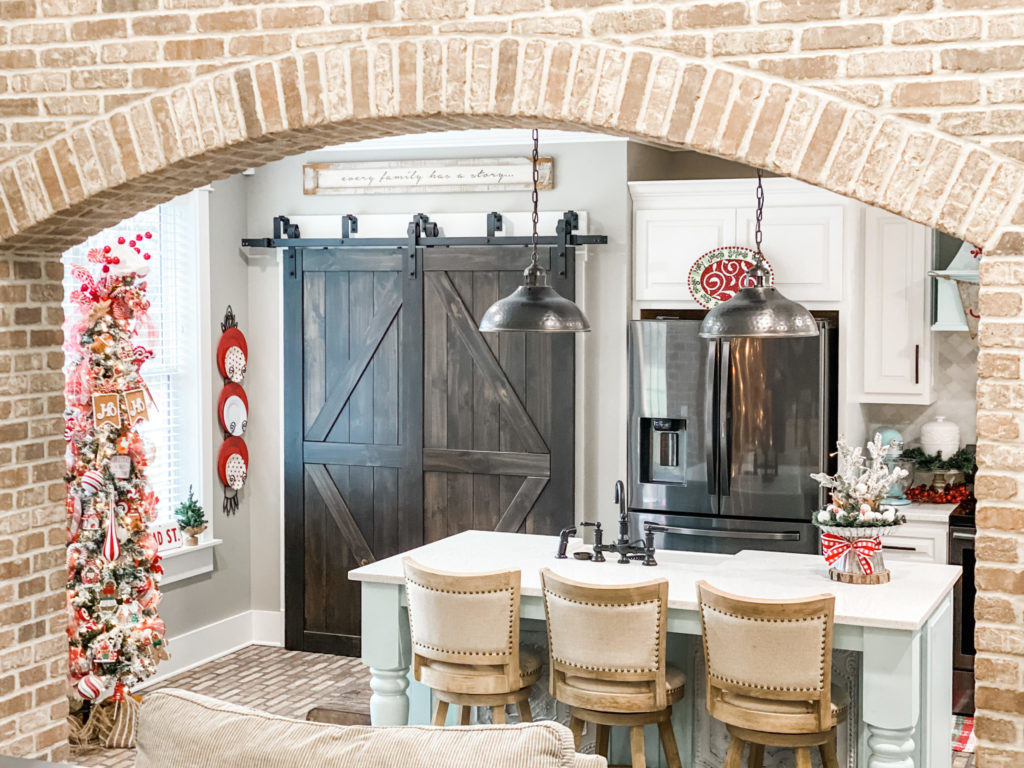 This is the view coming from the living room!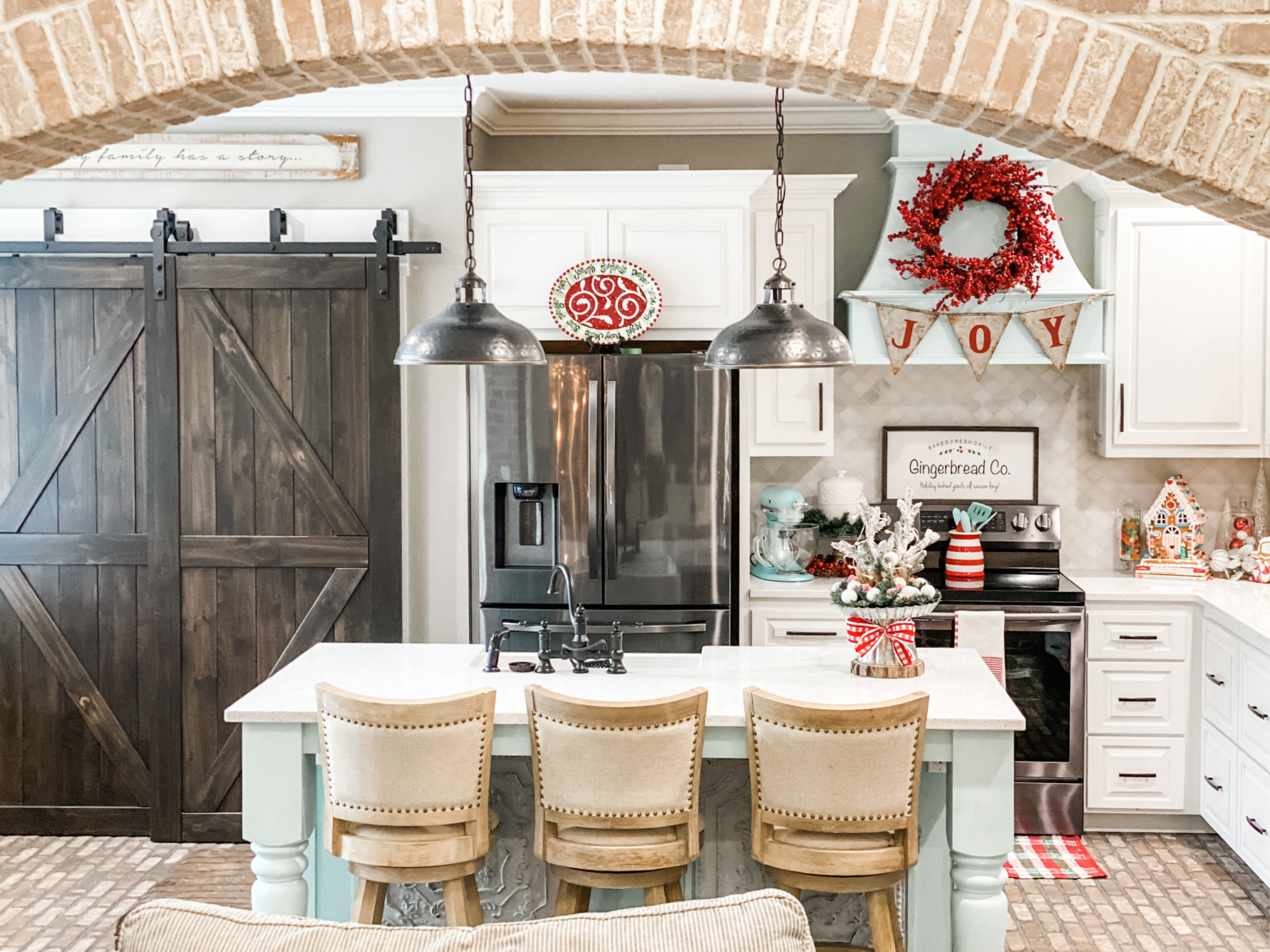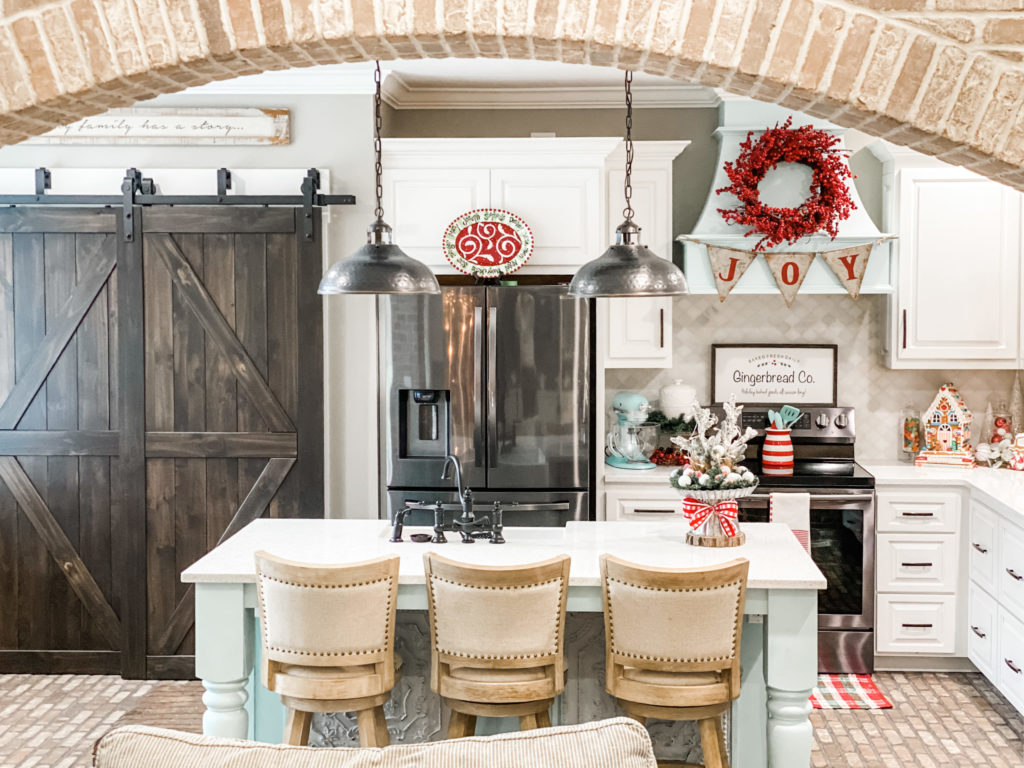 I get asked this a bunch- behind the sliding barn doors is my pantry! I would show you that, but… it's a hot mess at the moment. LOL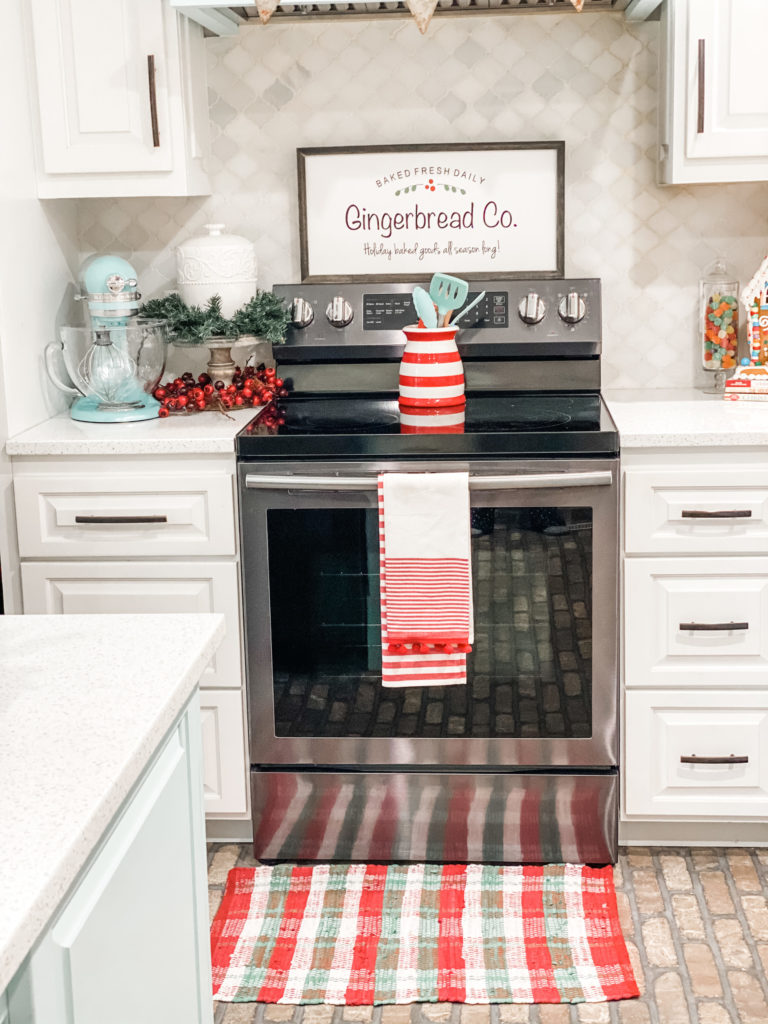 There are two things I need to mention here: first, can you believe that I found this rug at Dollar General for 5 BUCKS?!?! Also, I just got this gingerbread sign from Etsy and I am in love. I am linking the Etsy shop that I purchased it from right HERE so you can get one too!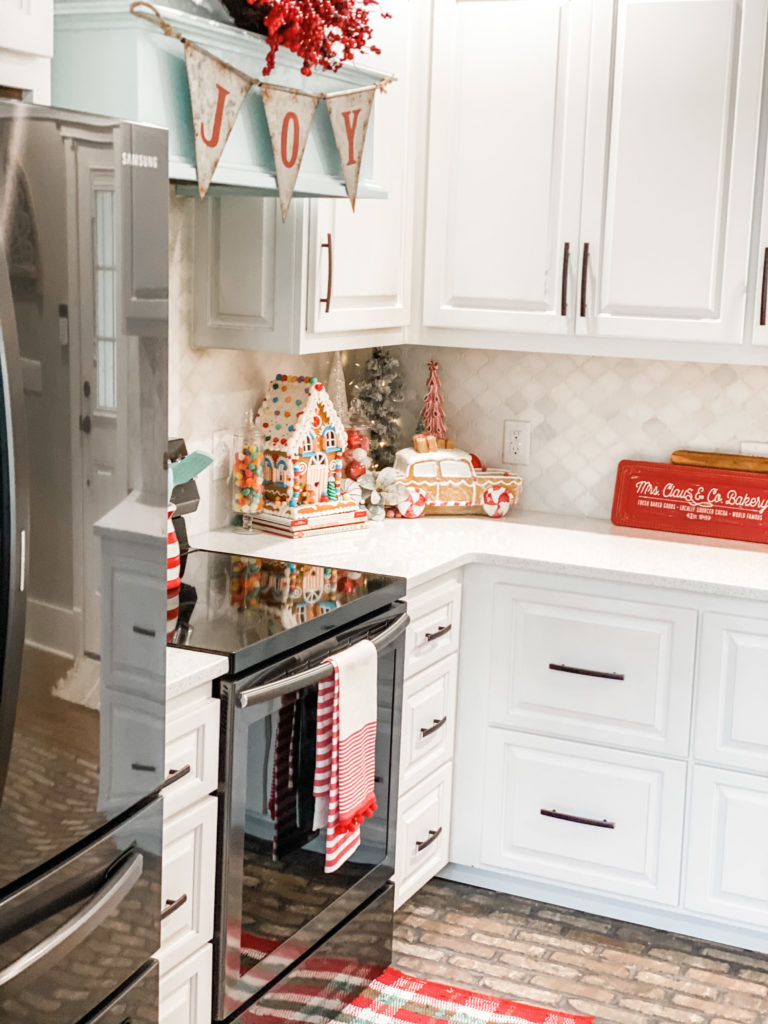 Let me tell you something about this corner. I tweaked with this display for wayyyy too long… I felt like I just couldn't get it perfect! I finally found the perfect pieces to go here, and now I'm so happy with it!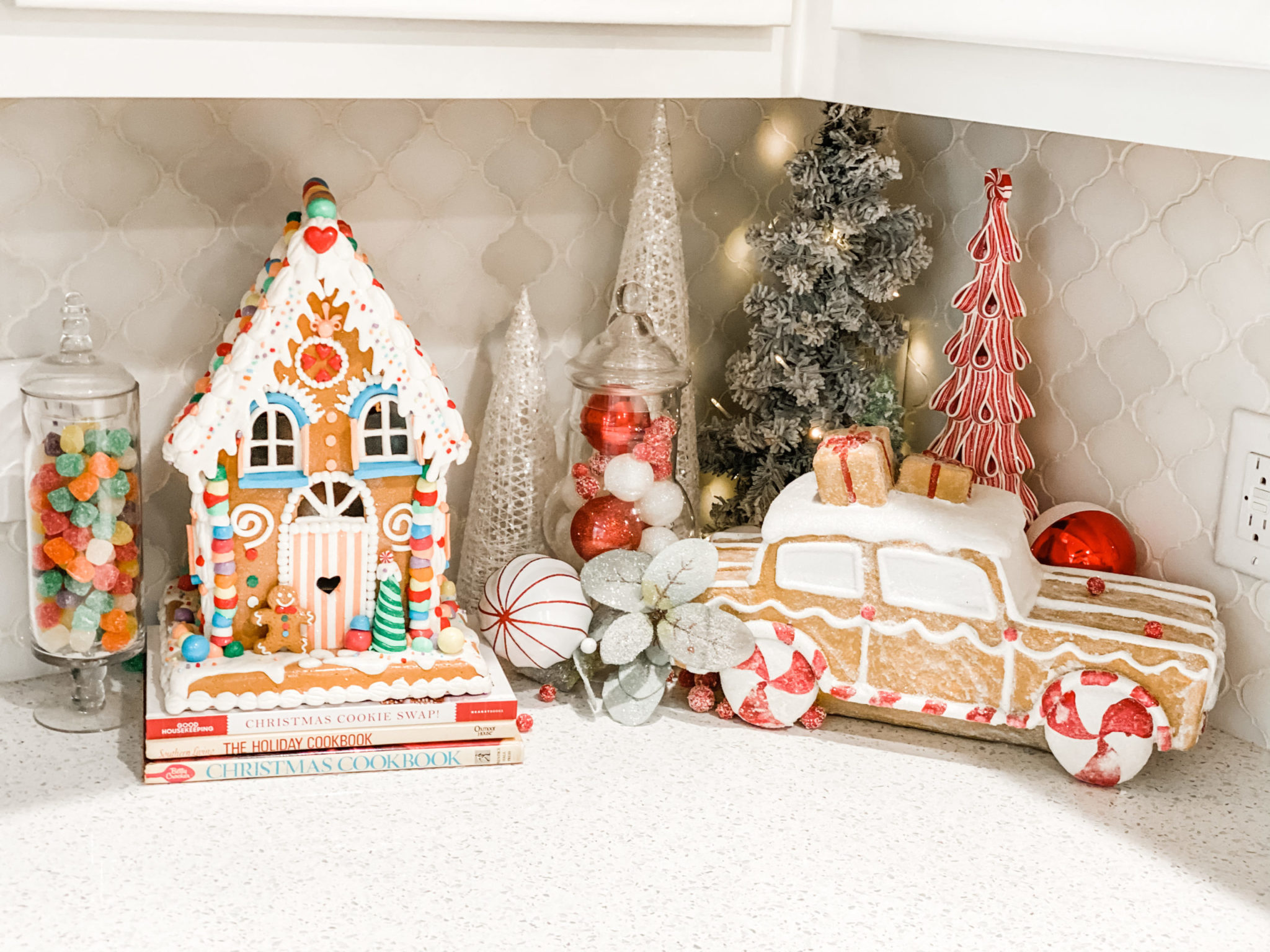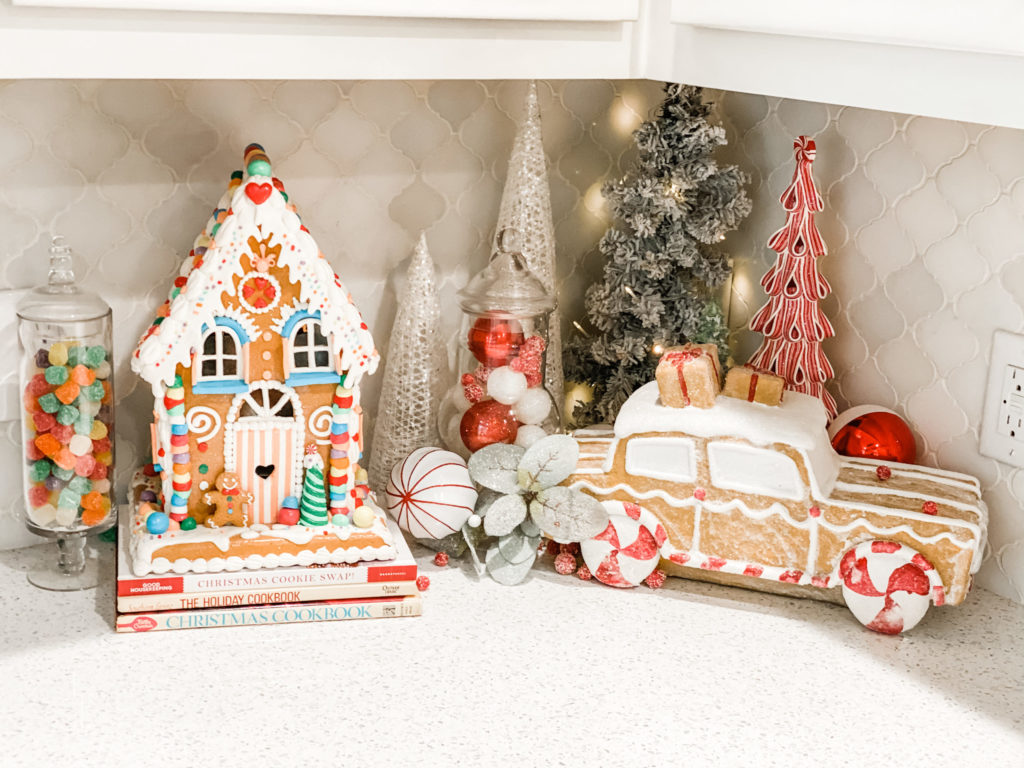 HOW. CUTE. is this gingerbread truck and house?!?! I found the truck at Homegoods this year and HAD TO HAVE IT. The house came from Raz Imports!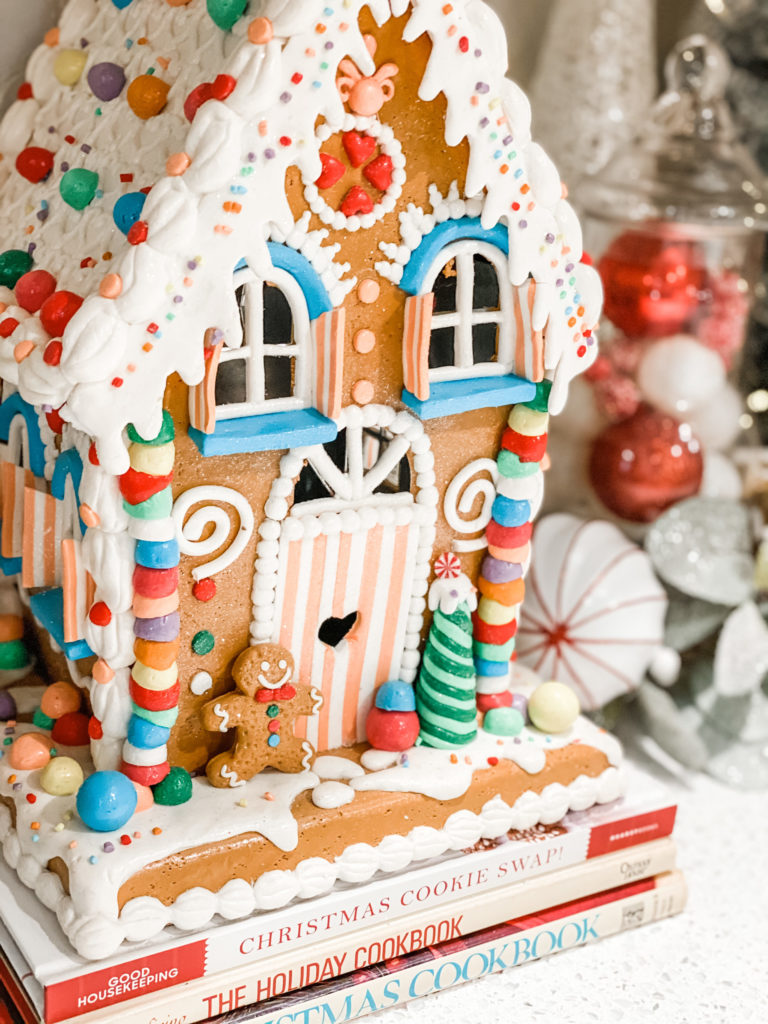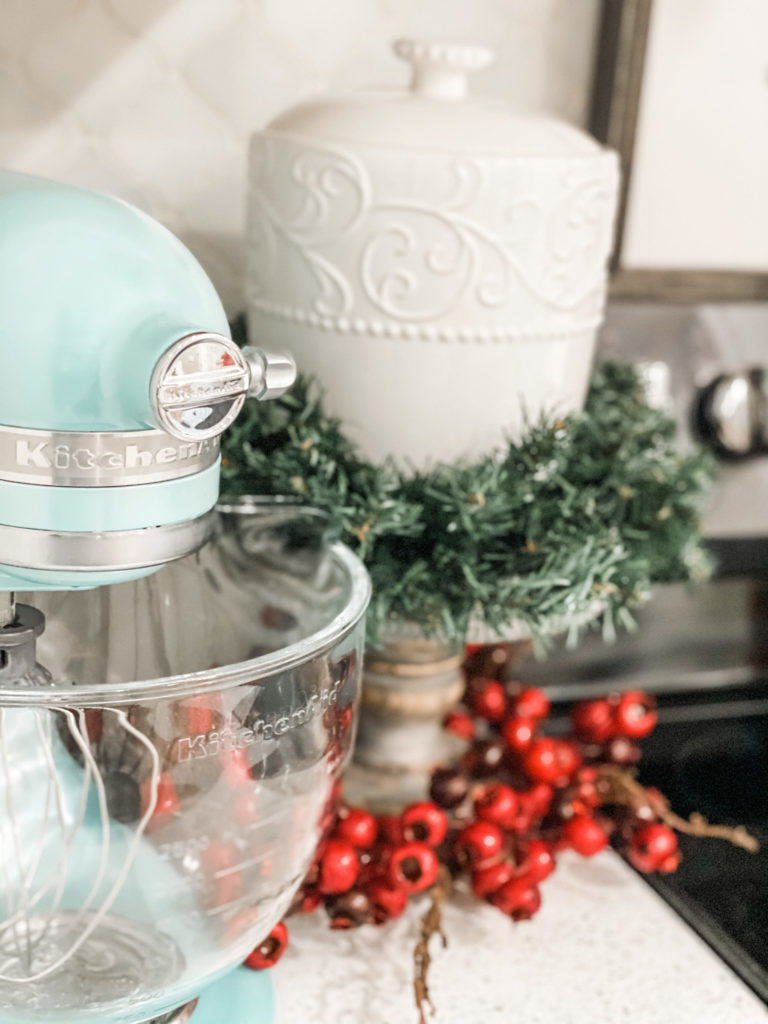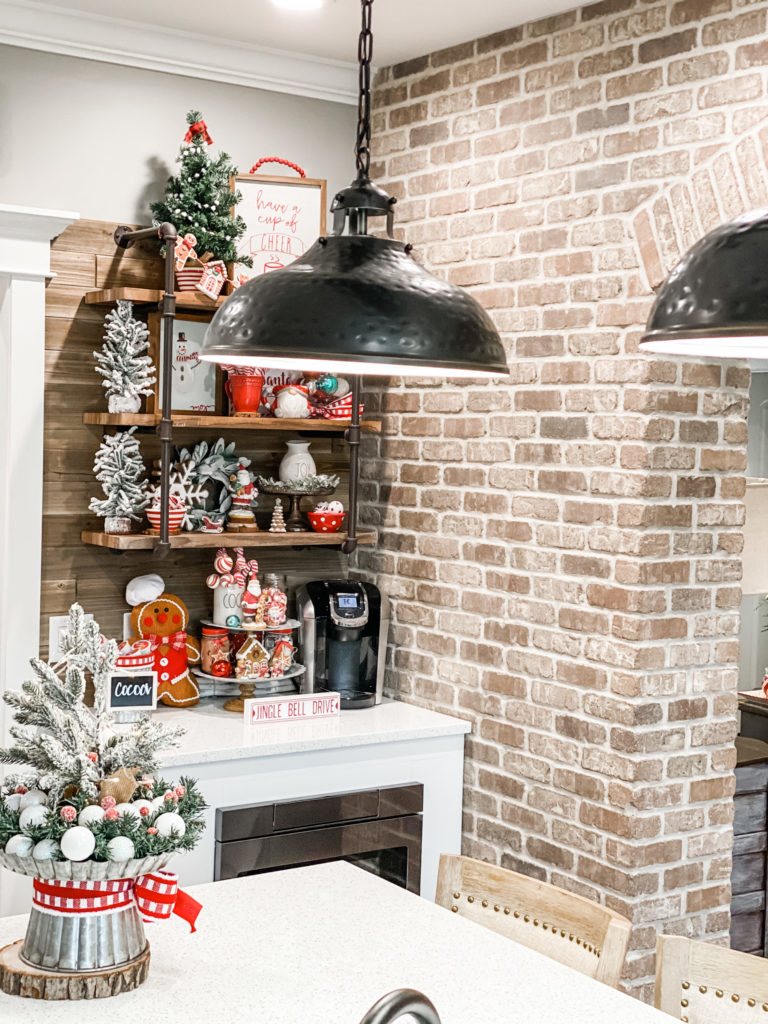 Here's how the hot cocoa bar looks amongst the rest of the kitchen! If you want to see more close ups of it, you can see them HERE!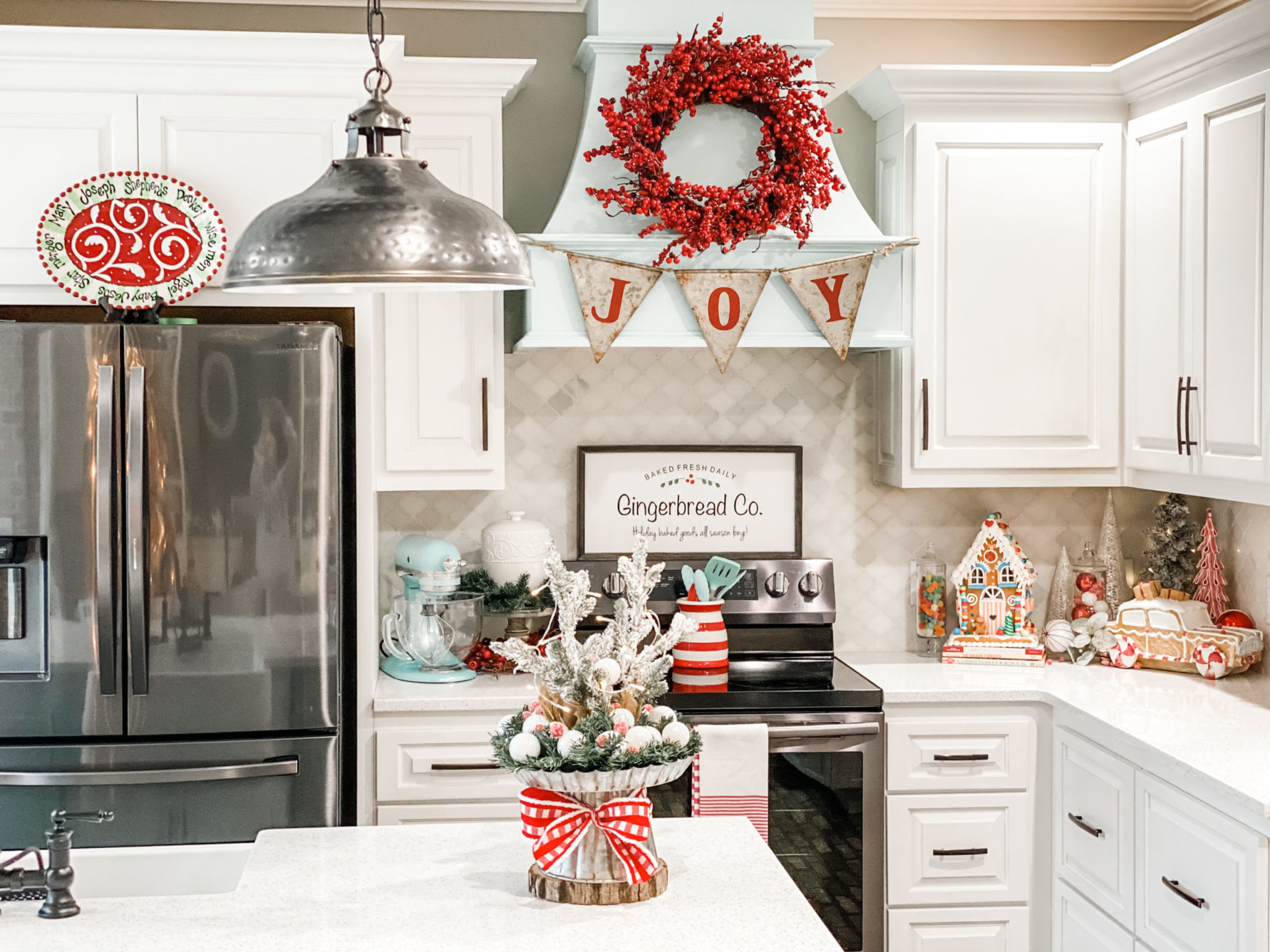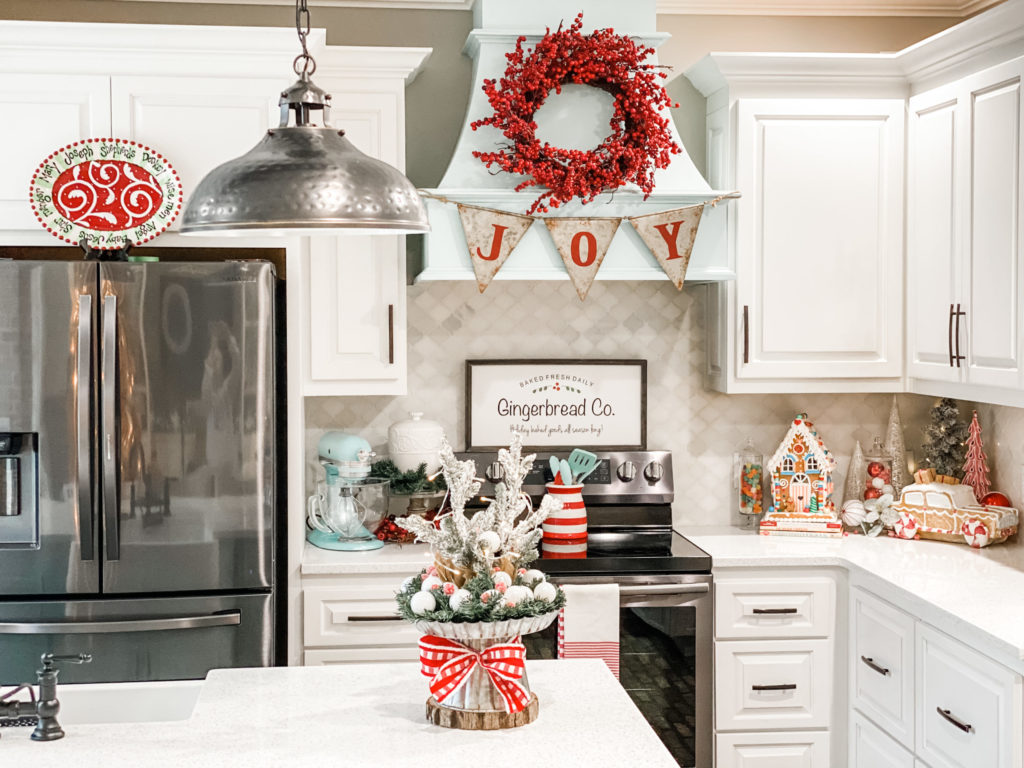 So… what do you think?! I am really really happy with how it turned out, and I'm definitely ready to bake some Christmas cookies and drink hot cocoa in here!!
PIN FOR LATER!!!