I went a total different direction with my Christmas decor in the guest bathroom this year! I'm usually one to add in pops of color, but this year I decided to try something new for this space, and I am sticking to ONLY black and white (and grey of course)! 
I know a lot of people like to overlook decorating the guest bathroom… but in my book, every room is worthy of a little Christmas cheer! If you aren't one to bring in pops of color, or you just really like neutrals… I think you'll really like this one!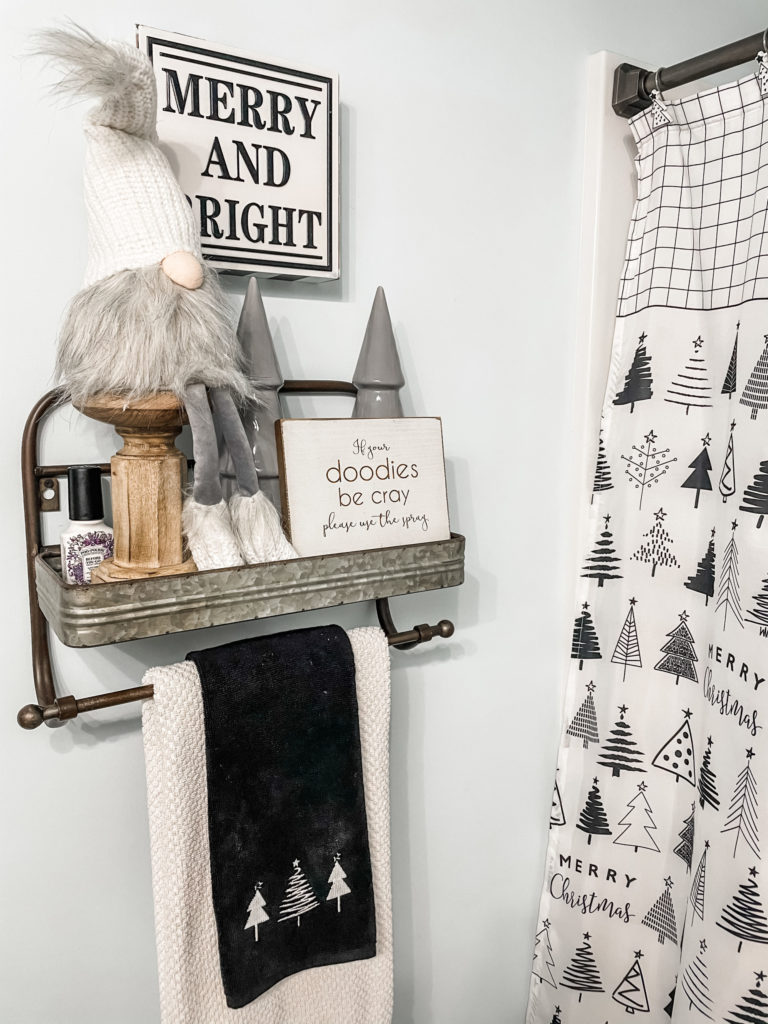 As soon as you walk in, this is what you'll see on the right wall! The towel rack/shelf came from Decor Steals… but since they are a "daily deal" type of site, it's not always available!
I love a good, decorative hand towel… and how precious is this one from Big Lots? It actually came in a set including a soap dispenser and shower curtain… which you will see here shortly 😉
The two grey trees in the back also came from Big Lots! Listen… don't y'all be sleeping on Big Lots Christmas section!!! If you want to see what they offered this year, you can see my post all about it HERE!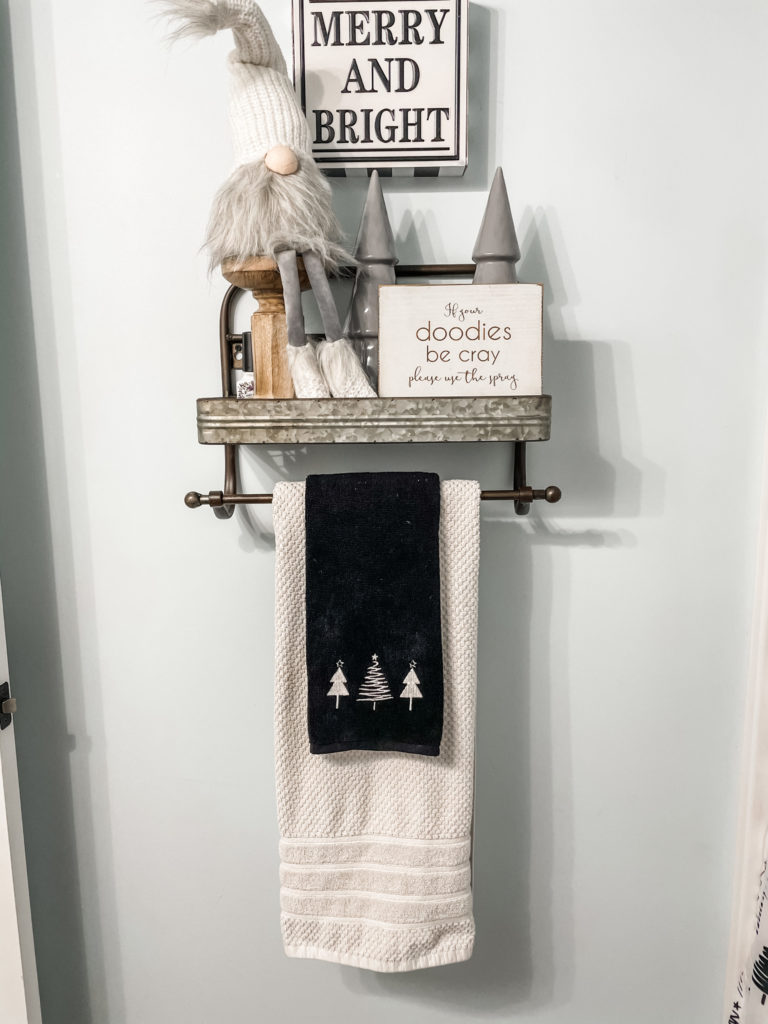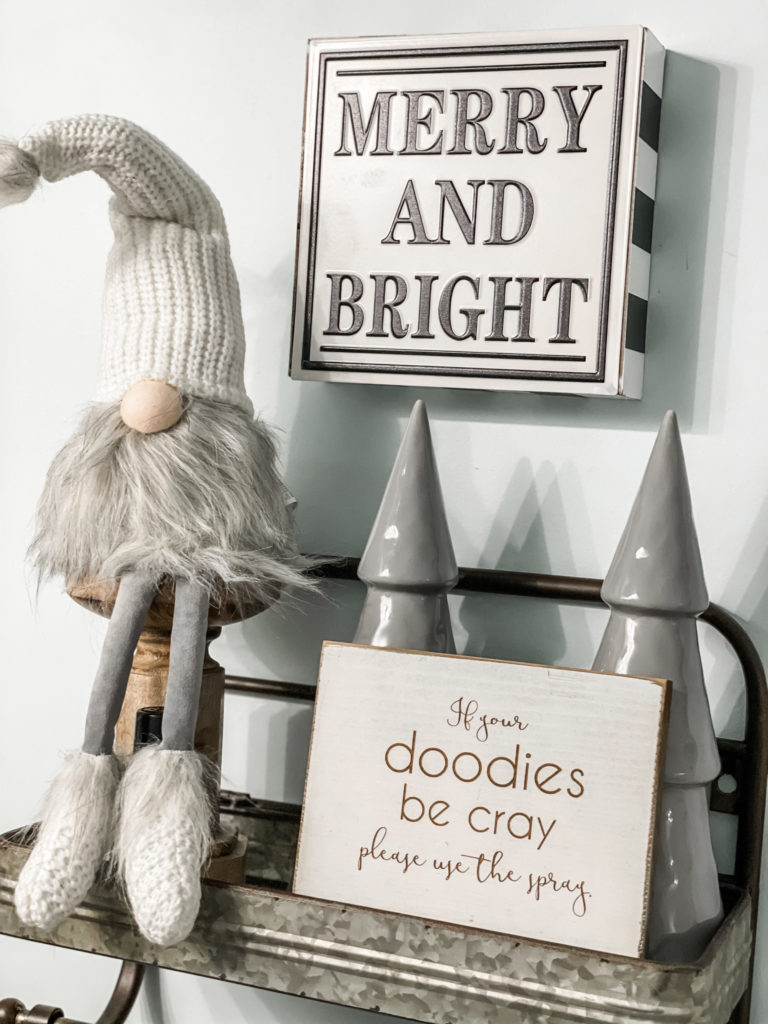 Of course I had to add a gnome in there!! This little fella came from Walmart, as well as the Merry and Bright sign! Did you see how much GORGEOUS Christmas stuff they had this year?!? If you didn't… you can see my post all about it HERE!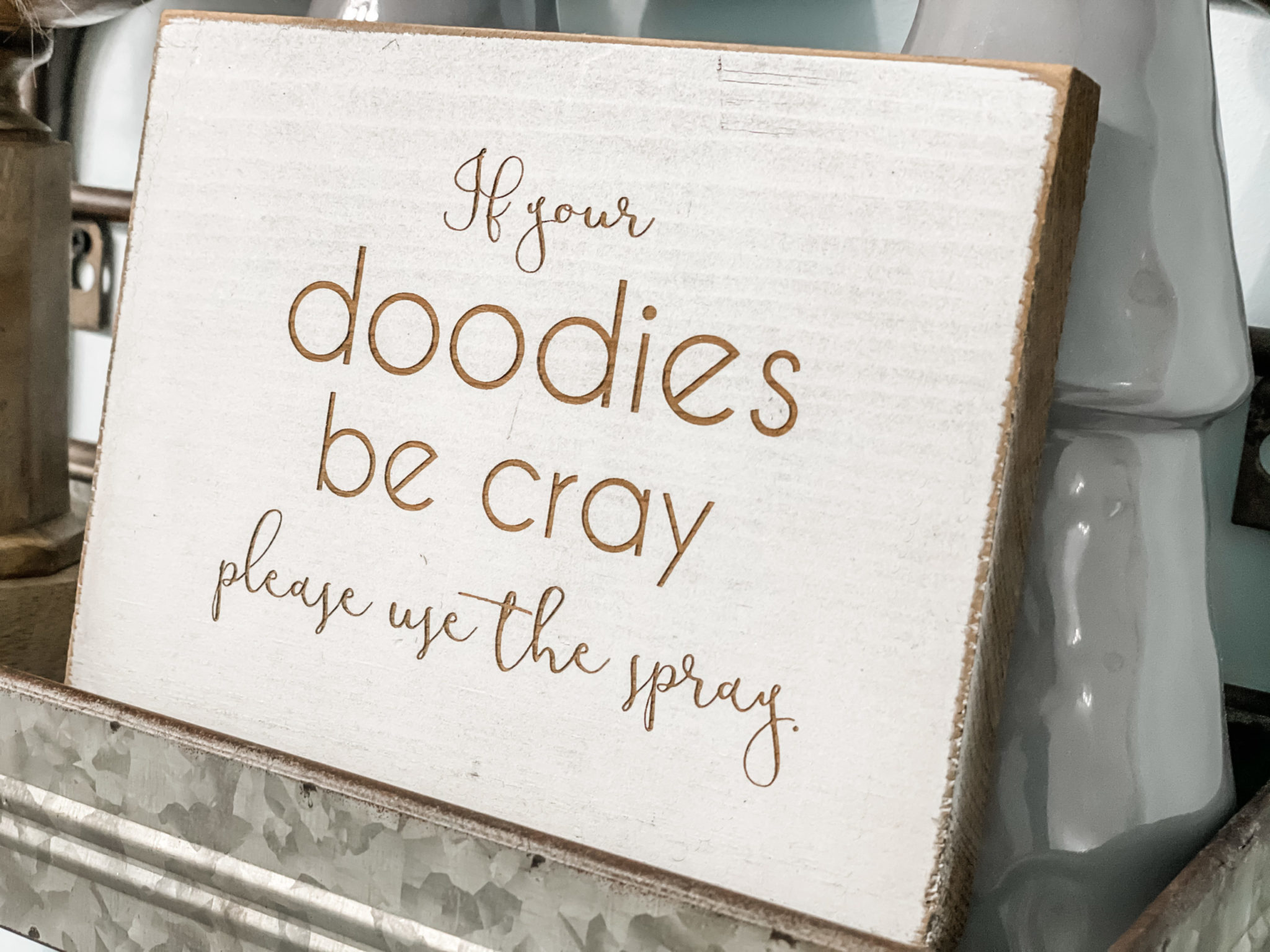 Don't you just love a little bathroom humor? This sign came from an Etsy shop a few years ago, and unfortunately I cannot remember the shop's name… sorry about that!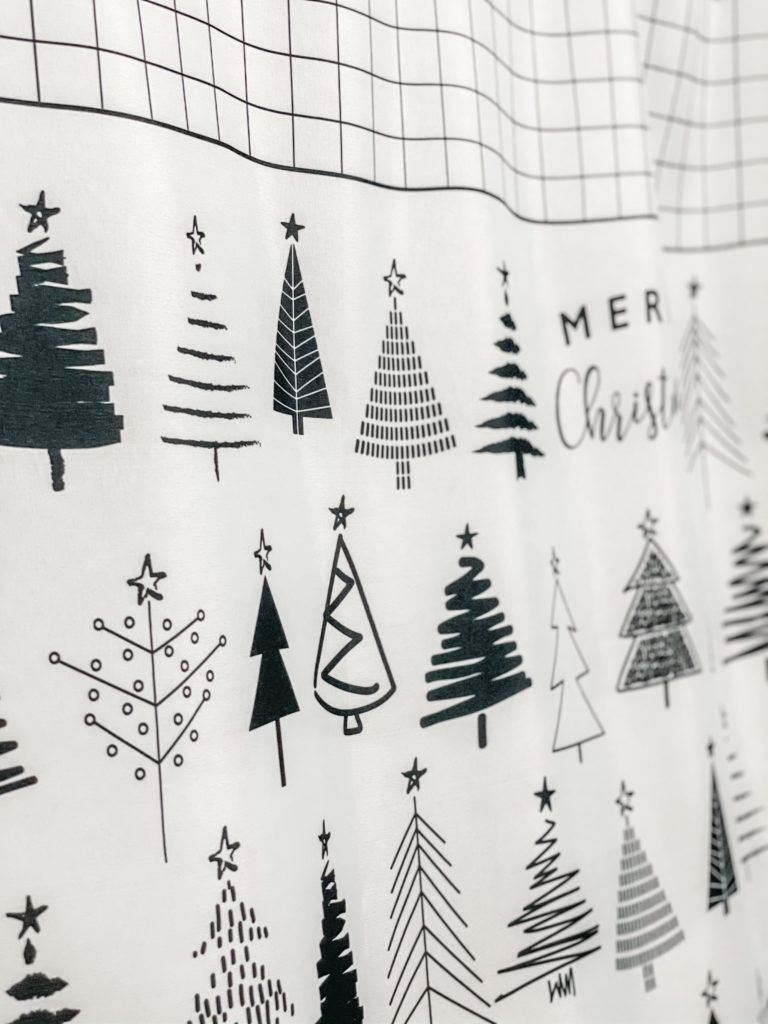 Here's a close up of the Big Lots shower curtain… it is SO my style with all the whimsy trees!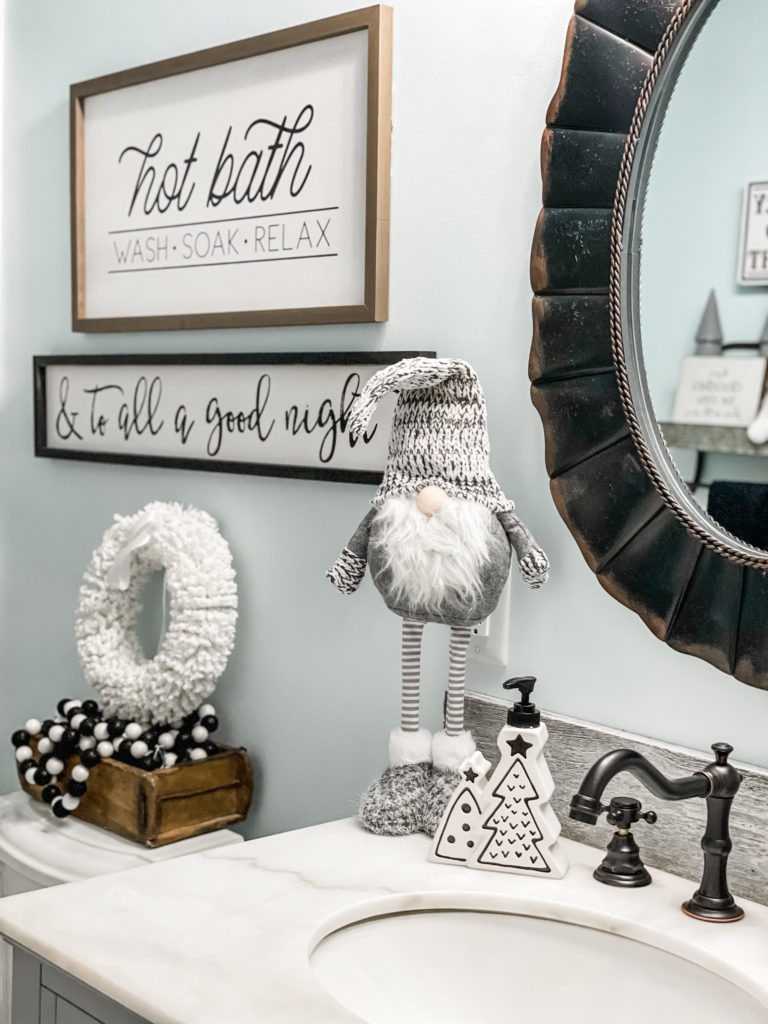 If you couldn't tell by now, I love gnomes. I love them in all shapes and sizes, all colors… I don't discriminate. This one came from Walmart! 
See that soap dispenser? That's the one that came with the shower curtain and towel! HOW CUTE!!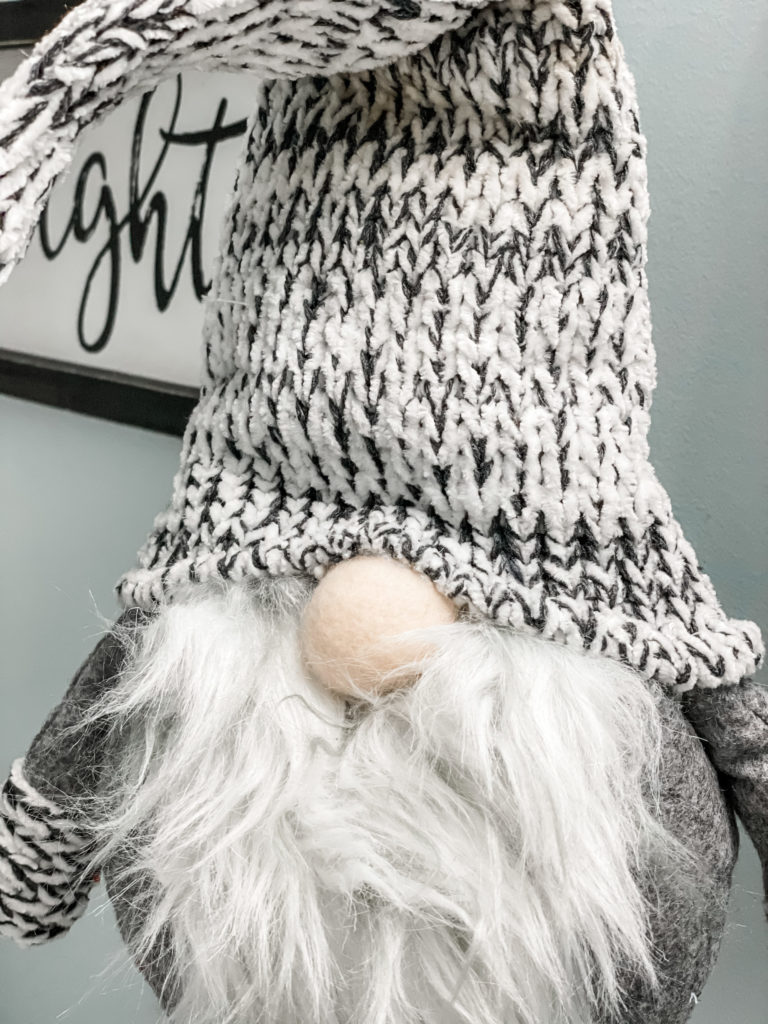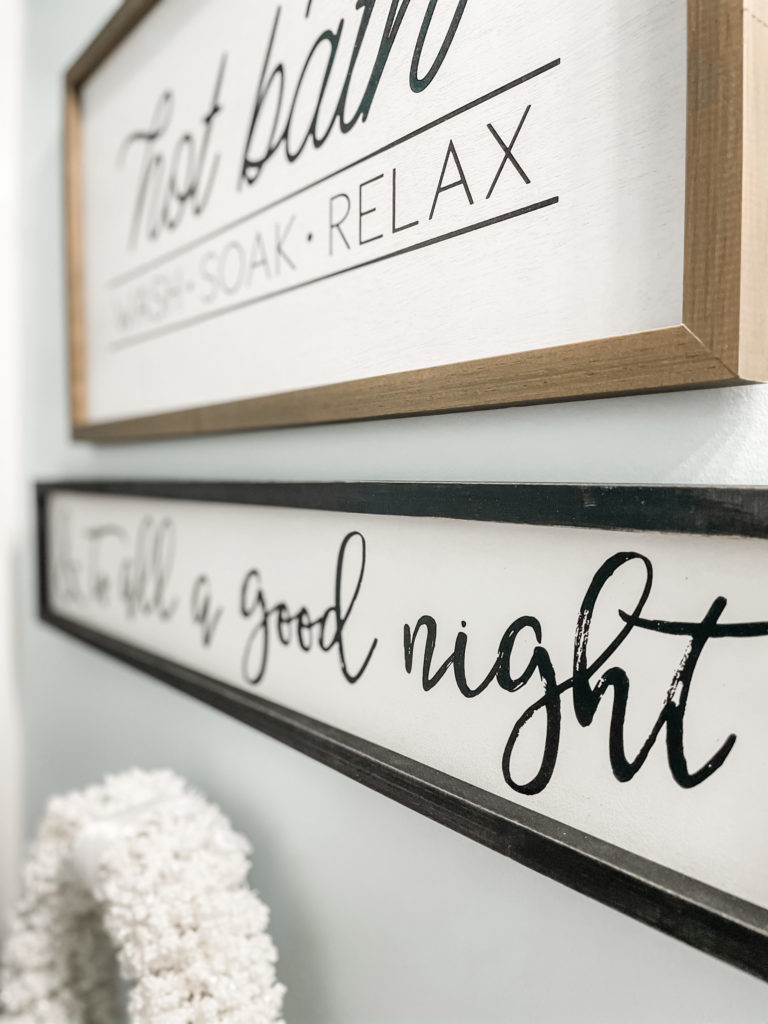 I wish I could remember where this black and white sign came from!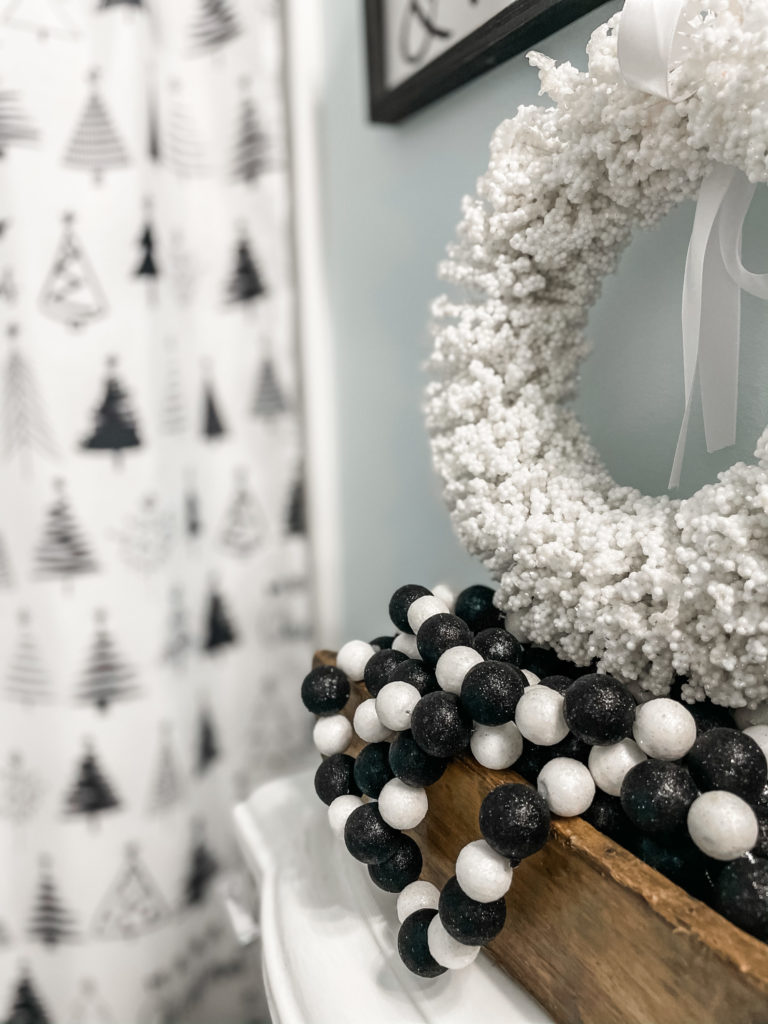 I don't like to leave the top of the toilet blank… so I always fill this rustic box with something fun! I found these black and white beads at Christmas Mouse in Myrtle Beach, and the white wreath came from Hobby Lobby!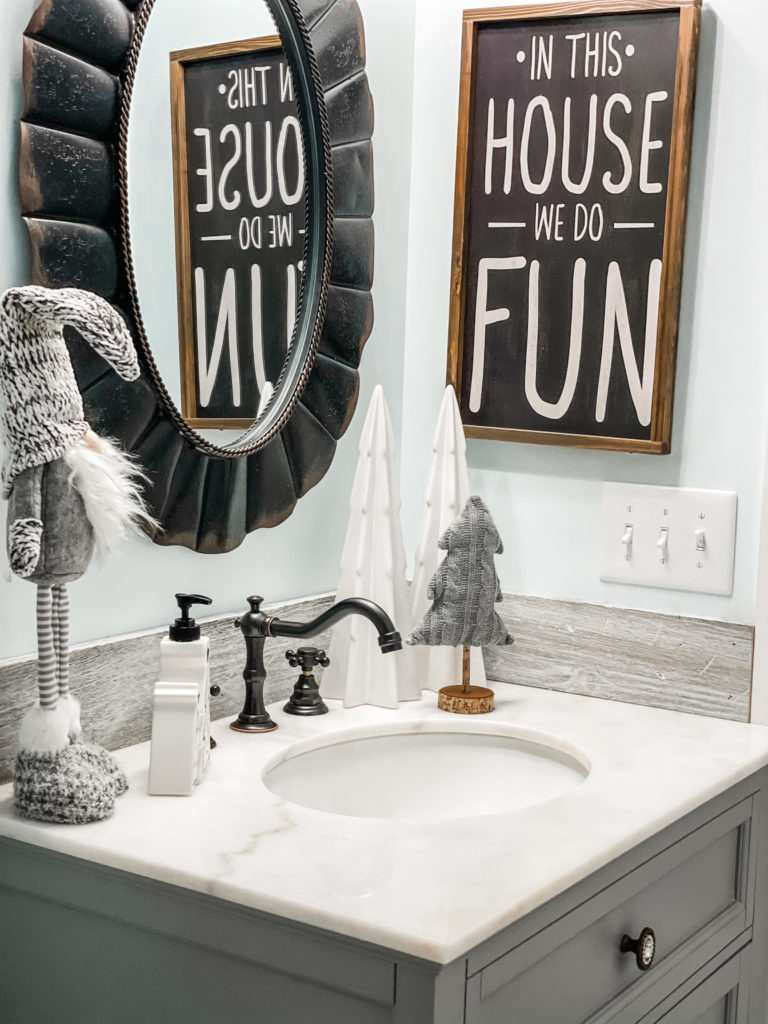 You can't have enough Christmas trees in your Christmas decor, right?! The two white ones are from Big Lots, and the cable knit one is from Walmart… Do you see a trend here? I was REALLY loving their Christmas selections this year!!! Also, the fun sign came from Hobby Lobby on clearance!
So… how are we feeling about this year's Christmas decor in the guest bathroom??? I'm diggin' it!!!!
Now, If you're the type that wants to add in traditional Christmas colors everywhere… no worries! You can check out last year's Christmas guest bathroom right HERE!
MAKE SURE TO PIN FOR LATER!!!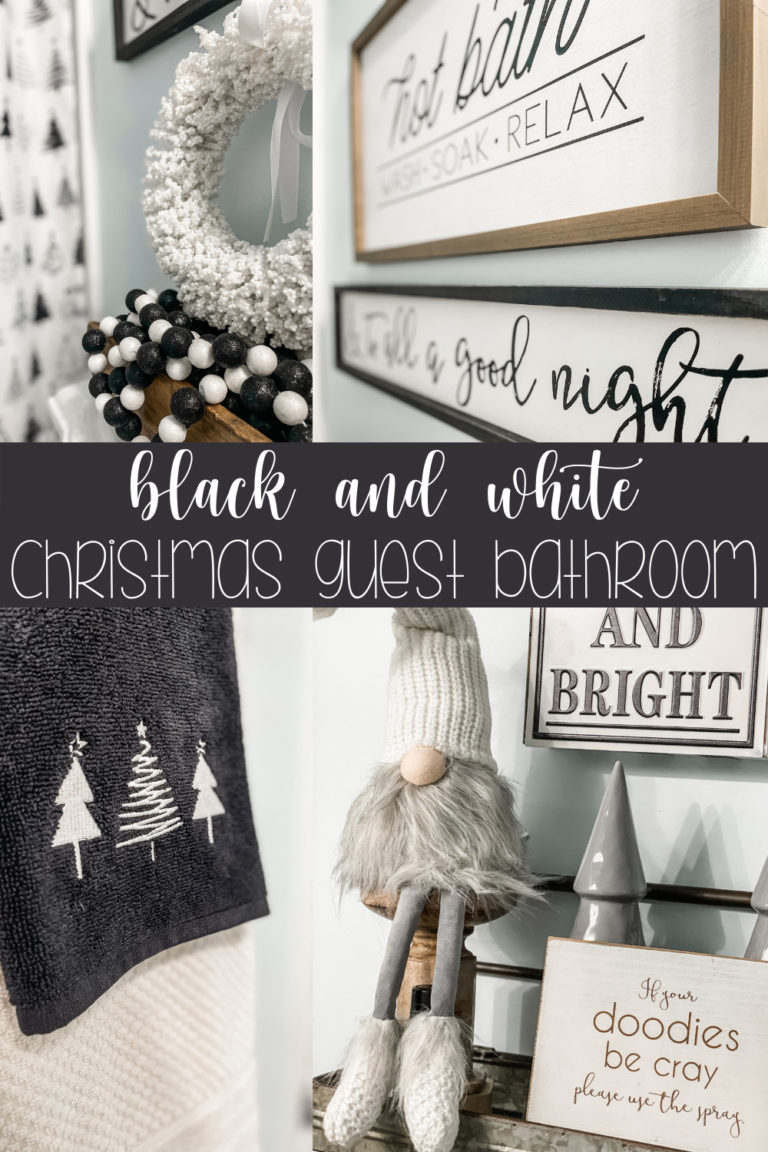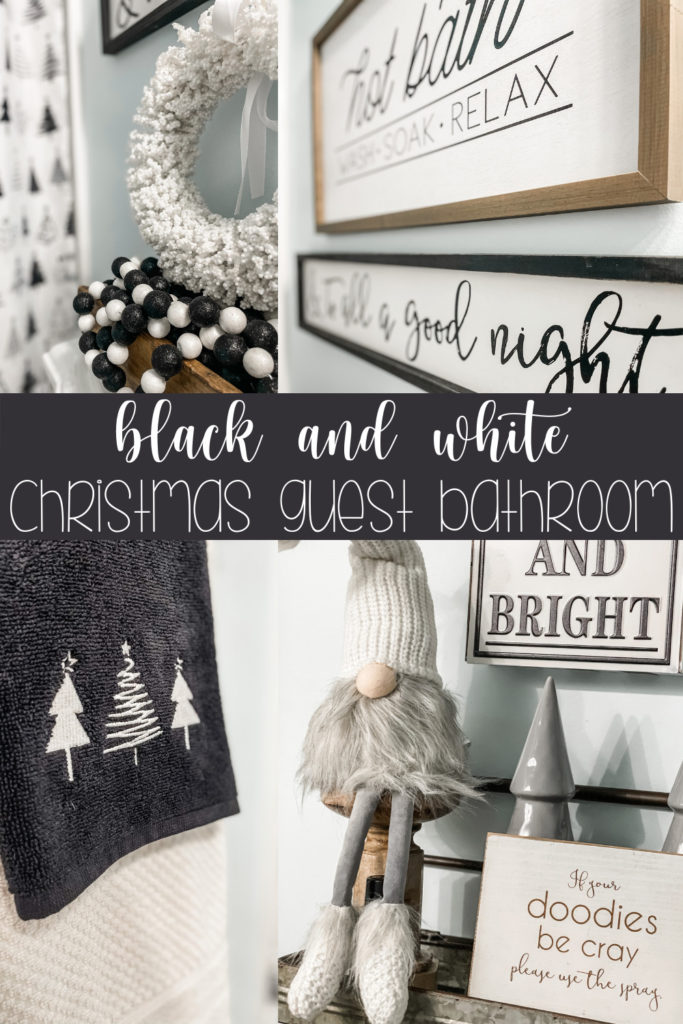 Text me!! 270-200-5848