Sometimes, unknowingly, inspiration will just strike in the middle of a store…you know, a store like Hobby Lobby 🙂 That is what happened to me with this DIY tassel Christmas tree.
I saw this in the Christmas aisle, and my immediate thought was, "I can totally make something like that!"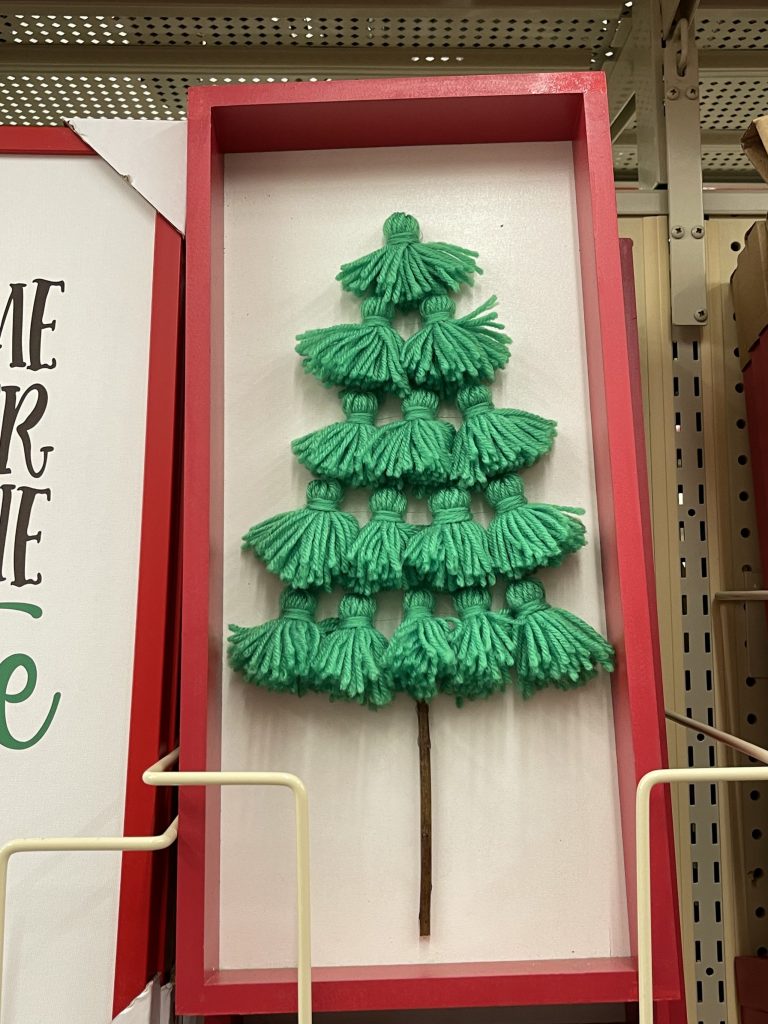 Now, this sign is not truly my cup of tea as it is, but I KNEW I could create something super fun that would match my decor style!
I decided to make my sign a little more of a neutral with pops of RED and WHITE, because y'all know how much I love me some red and white Christmas decor!
Supplies Needed for this project:
*some affiliate links are used for convenience. There is no additional charge for purchases through these links.
Twine
Scissors
Thin ribbon of your choice
Hot glue gun
Wooden sign of your choice (mine is from Hobby Lobby)
How to make a tassel Christmas tree sign
First, take your twine and get it to the length you need and continue wrapping it around your hand until it is the thickness you need.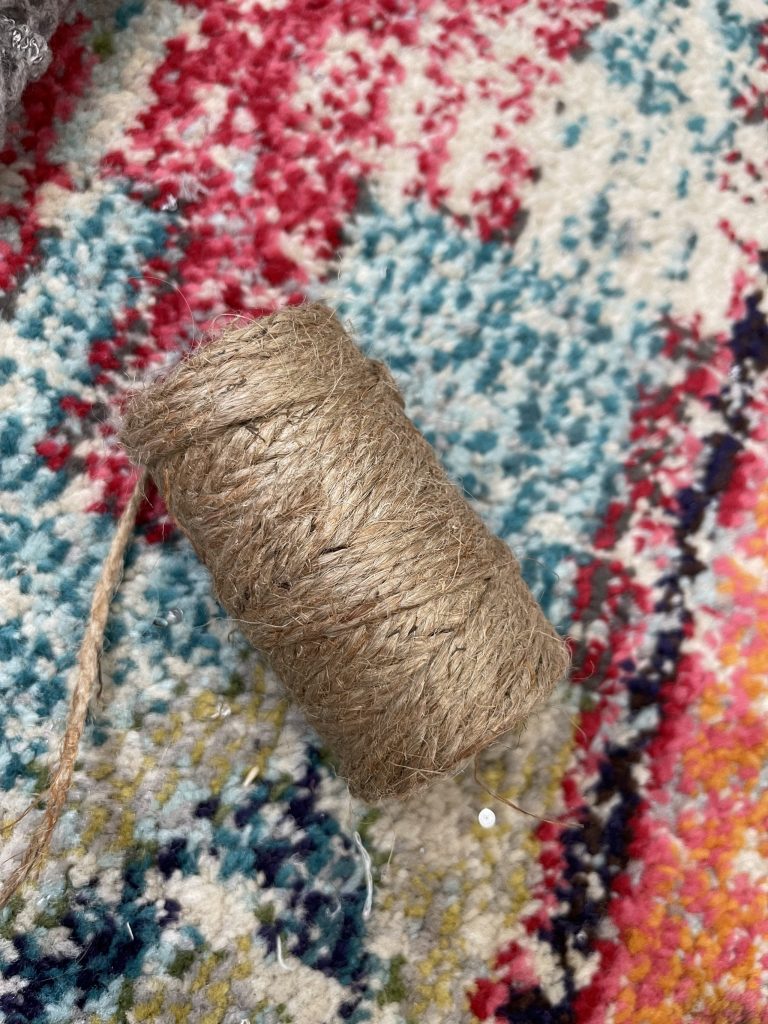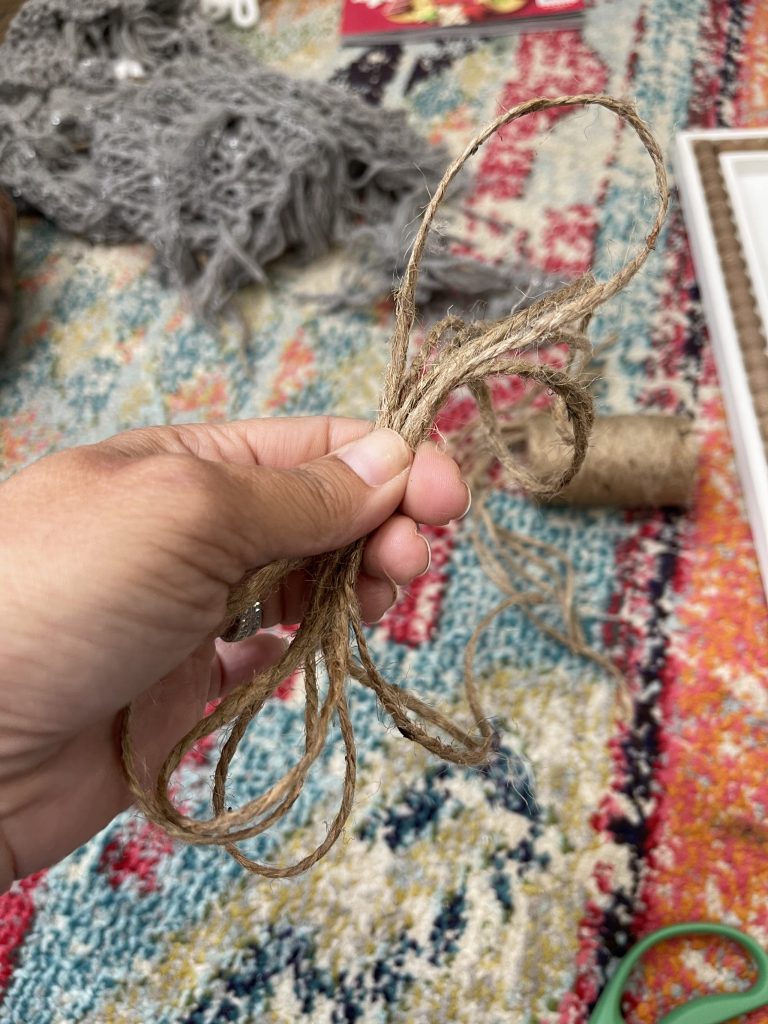 Once you have your twine the way you need it, go ahead and cut the circle in the middle, so that they are just straight pieces of twine.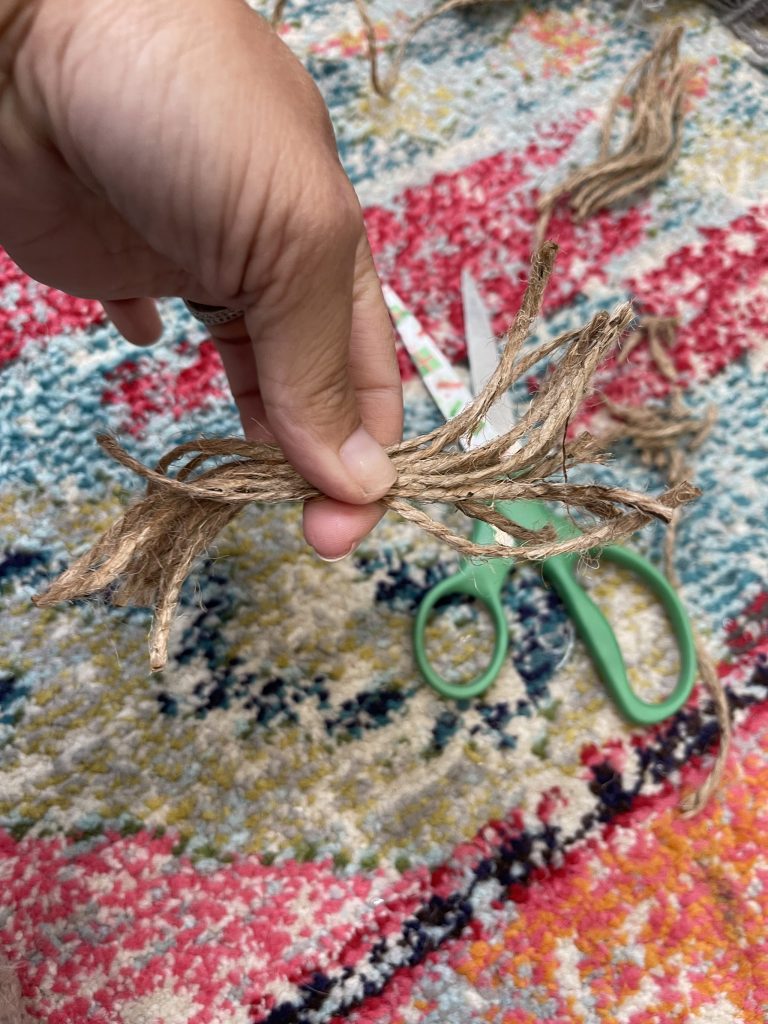 Once you have your twine, fold it in the middle and wrap another piece of twine around it and tie it in a knot.
And, now you have your tassel! Repeat this process until you have enough for your TREE!
I went ahead and arranged my tree the way I liked it, before my next step.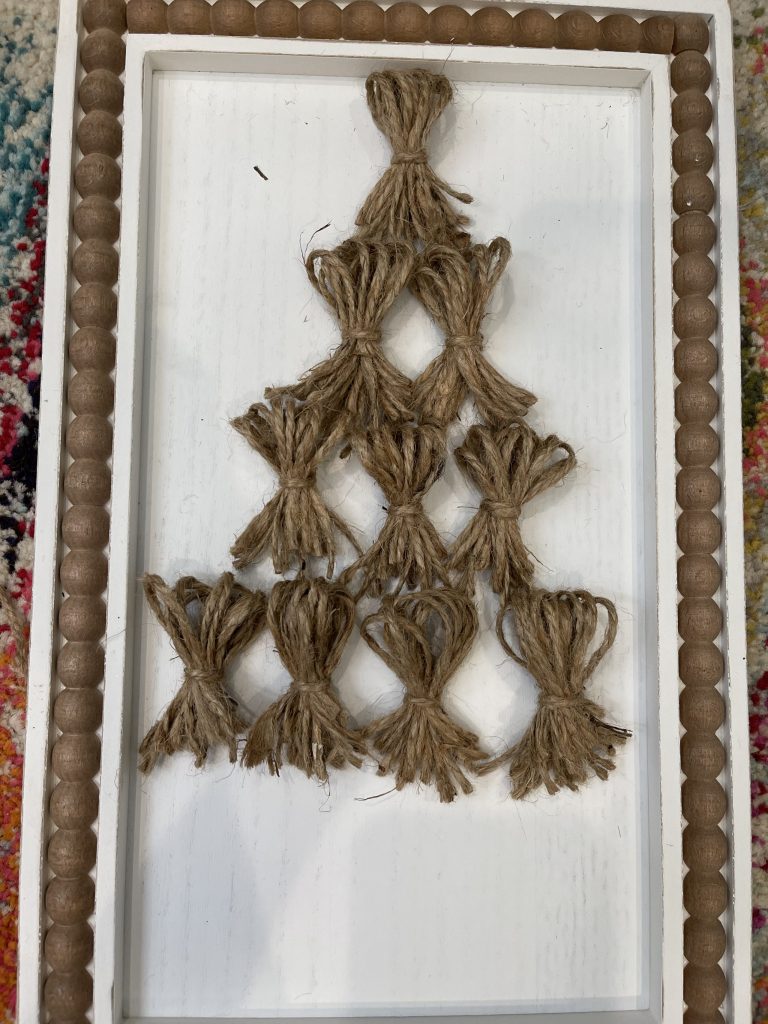 The next step is to take your skinny ribbon and wrap it around the middle where the twine is tied.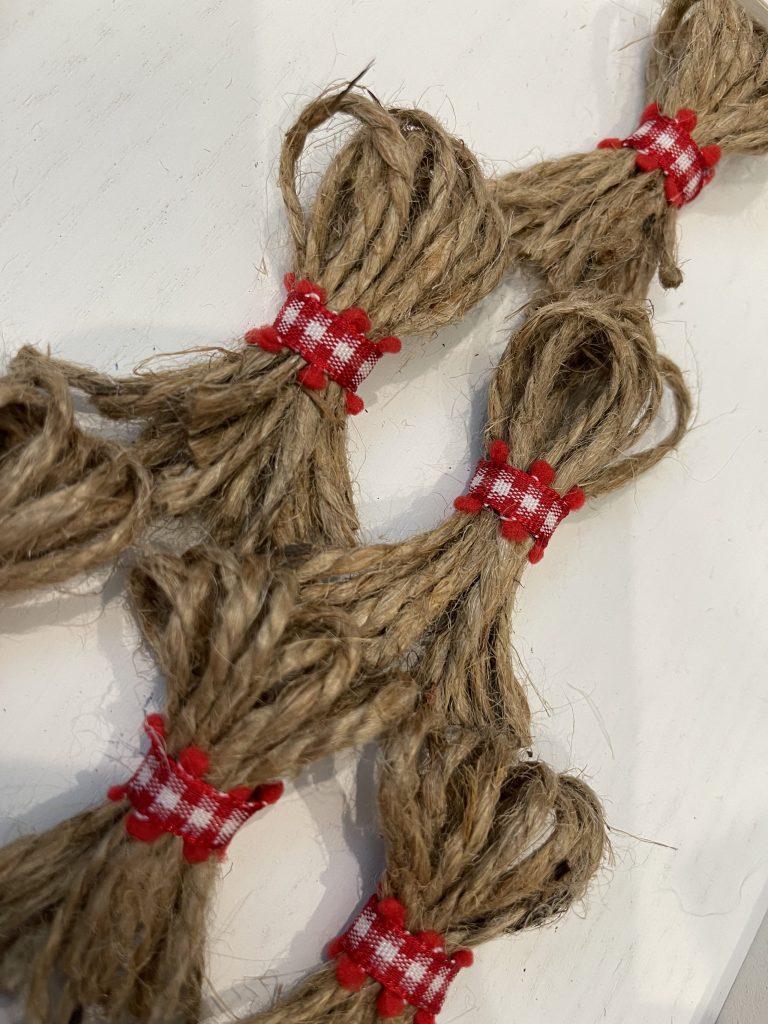 Next, go ahead and make your "tree trunk". I decided to use pretty red and white ribbon!!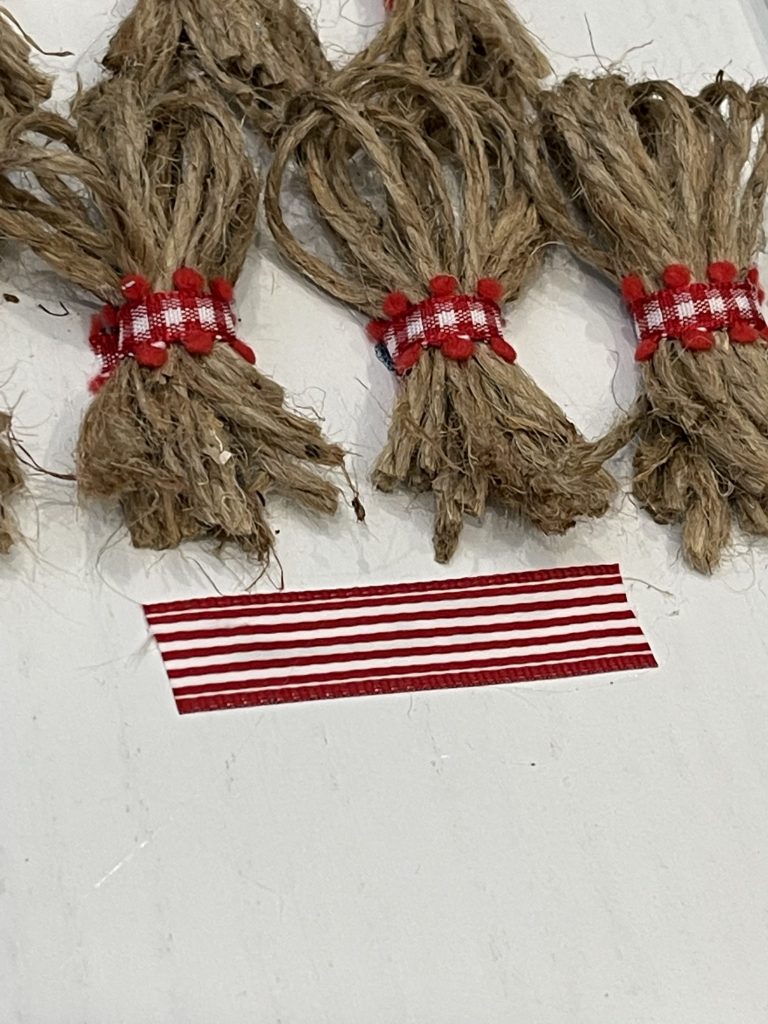 I ended up using 2 pieces as my trunk.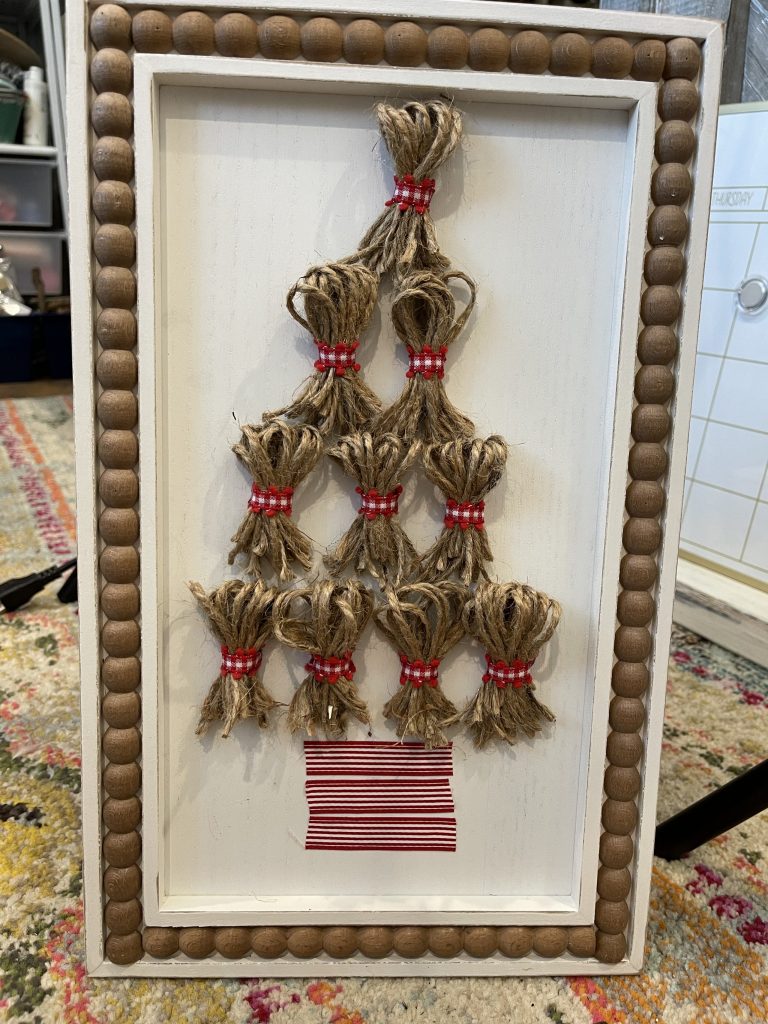 And HERE are the final pictures!!! I am in LOOOOVE with how cute it turned out!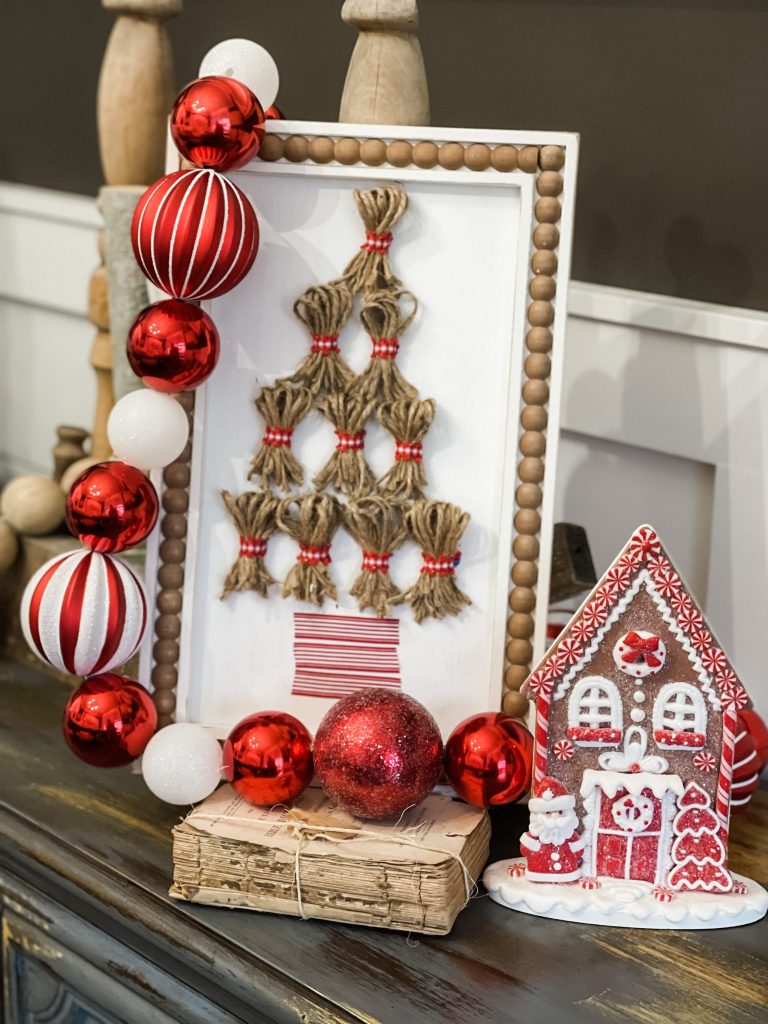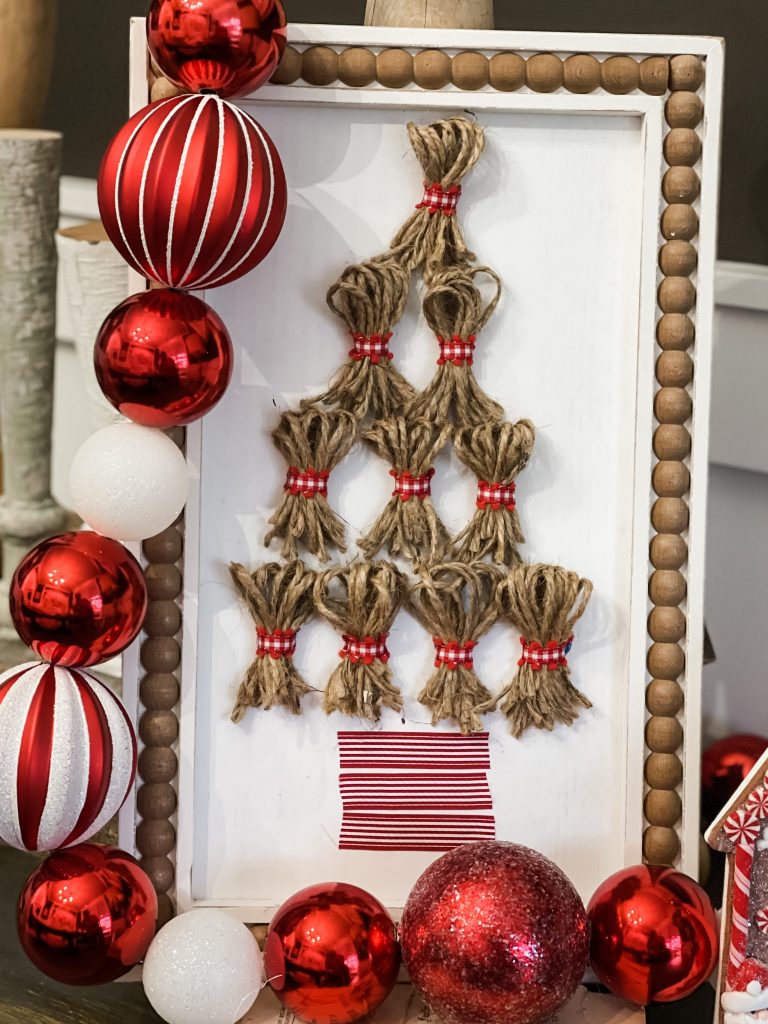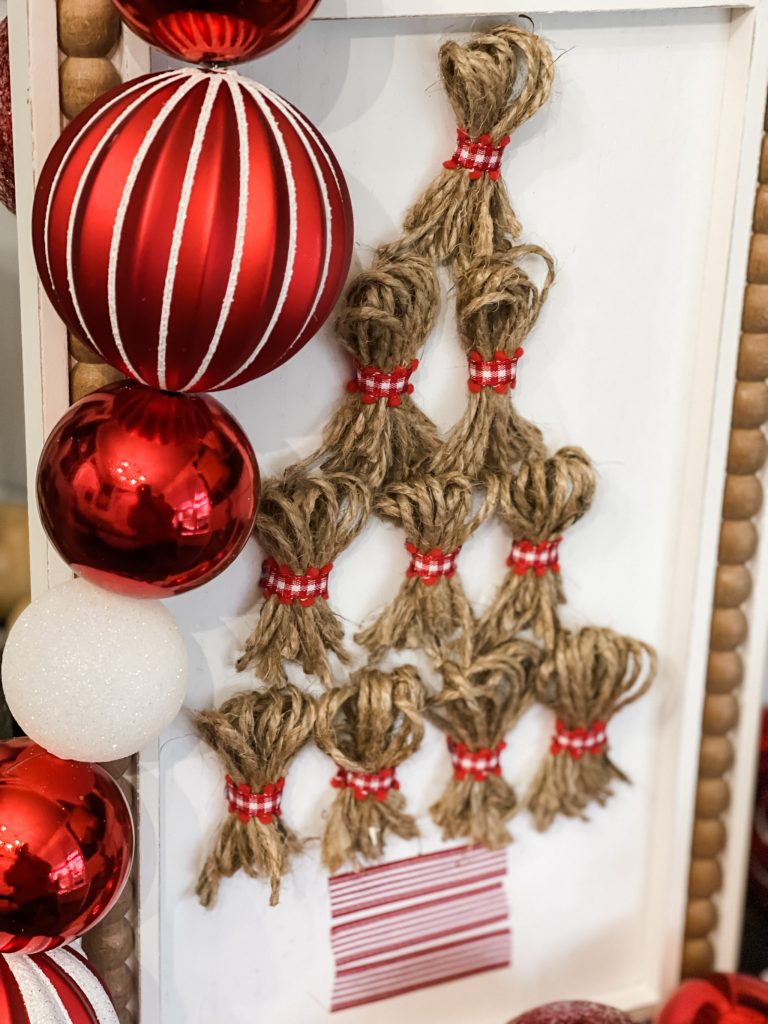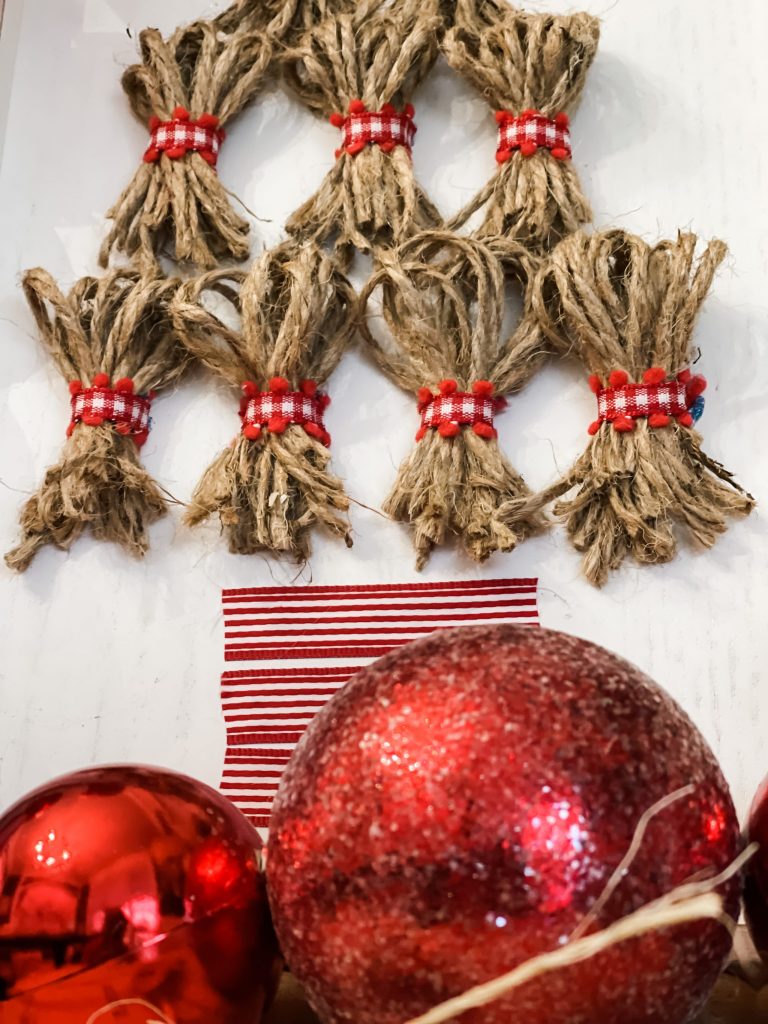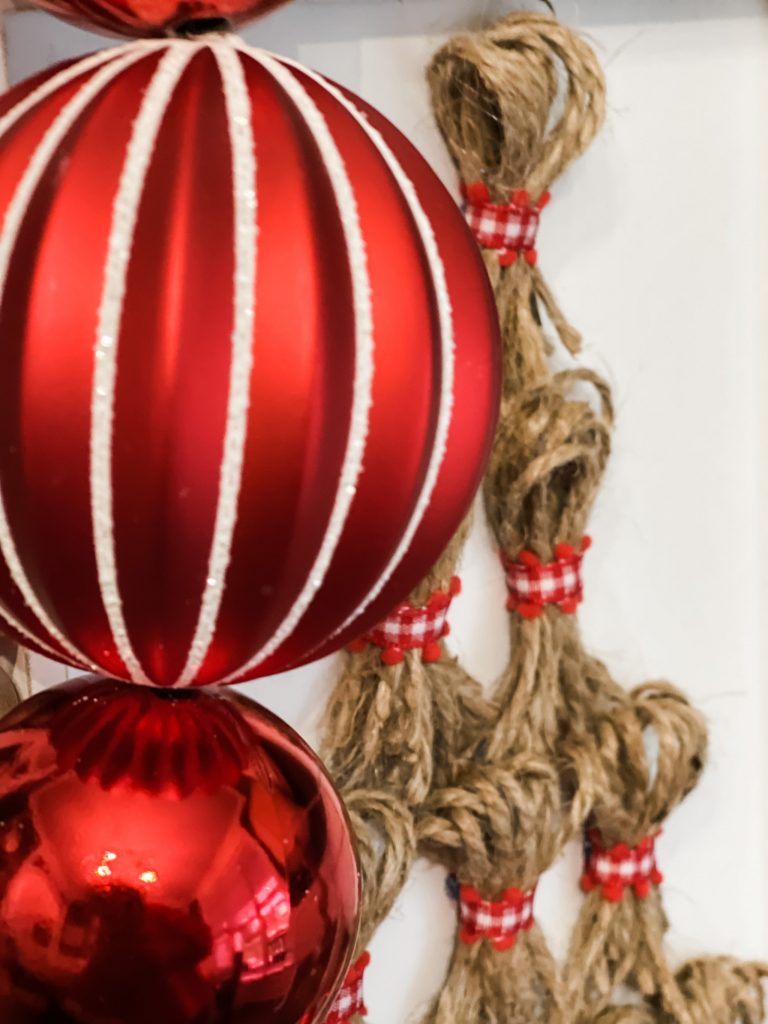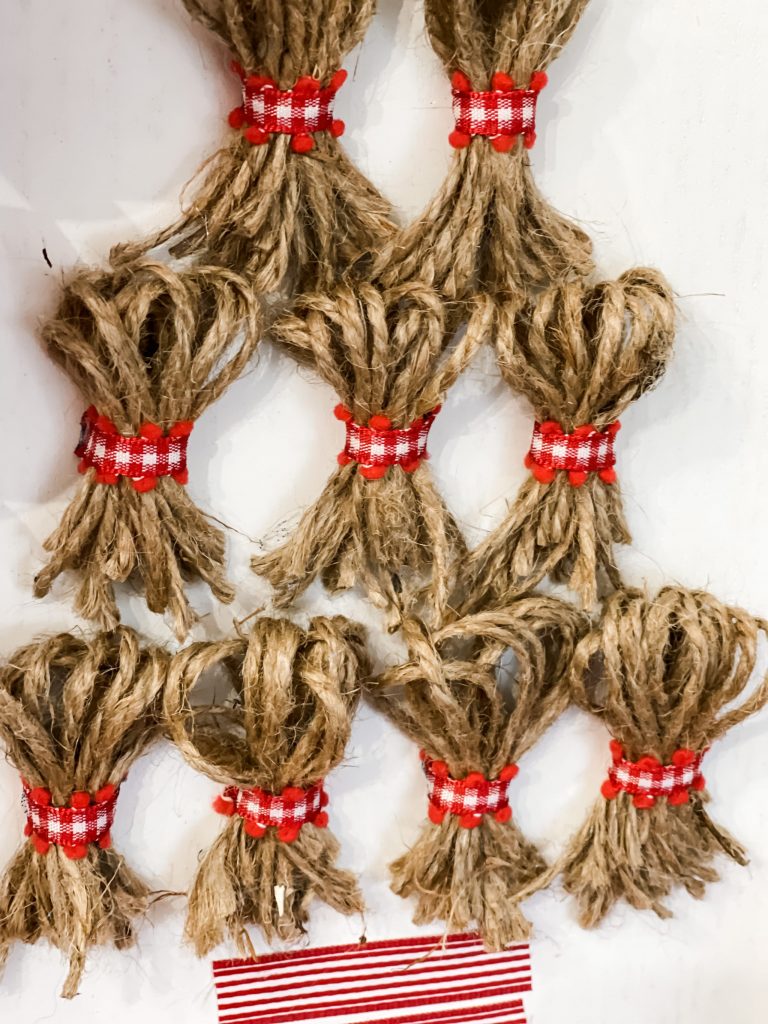 Well, tell me what you think about this cute little sign??? If you love it, would you be willing to PIN this for later???
PIN FOR LATER!