It happened again. I was minding my own business while strolling through the aisles of Hobby Lobby, and IT happened. You know… when you see something that you just KNOW you can turn into a beautiful craft??? That might be a little dramatic, but it's true! As soon as I saw this gorgeous white yarn, I immediately thought "Christmas tree!!!" So… that's what we're making today!
Before we get into it, I just need to make a public service announcement… this is SO easy that ANYONE can do it!!! Whether your 9 or 90, YOU can do this!! Another great thing about this project? It literally cost me 4 BUCKS to make it. Yup. Talk about BUDGET FRIENDLY!!!
Okay. NOW we can get started. 🙂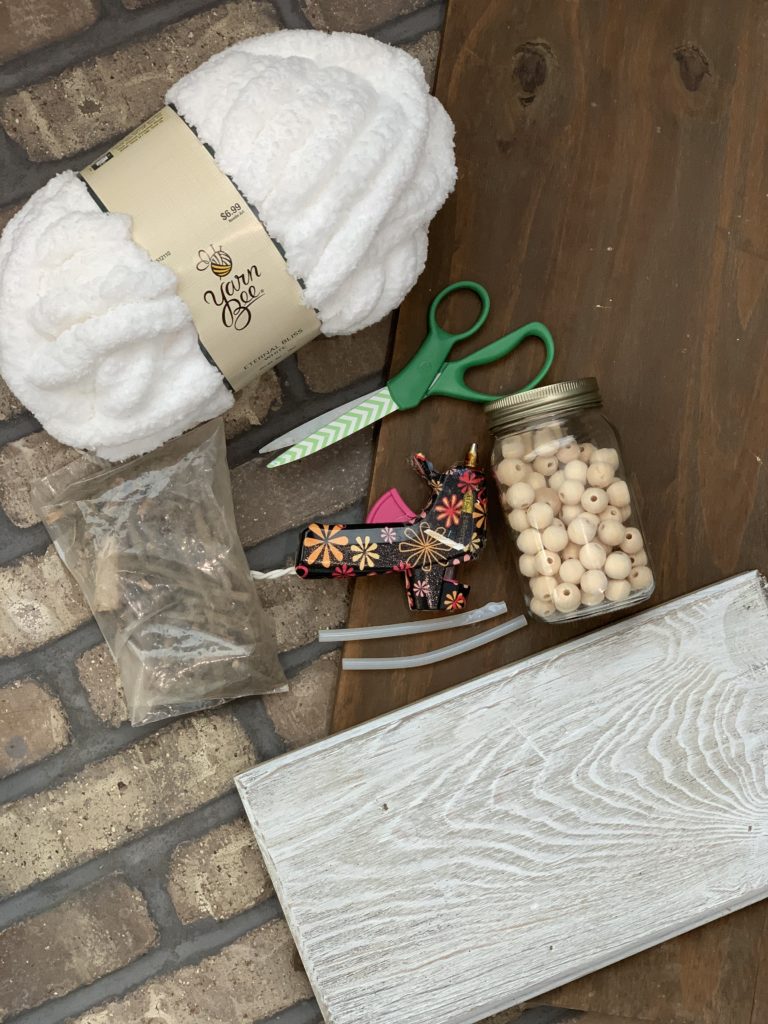 Here's what you'll need:
thick yarn (I bought mine from Hobby Lobby and used my 40% off coupon)
scissors
hot glue gun (I'm using this mini one that you can find HERE)
a piece of scrap wood
little pieces of sticks that I found in my yard!
one large wood bead
a couple small wood beads (optional)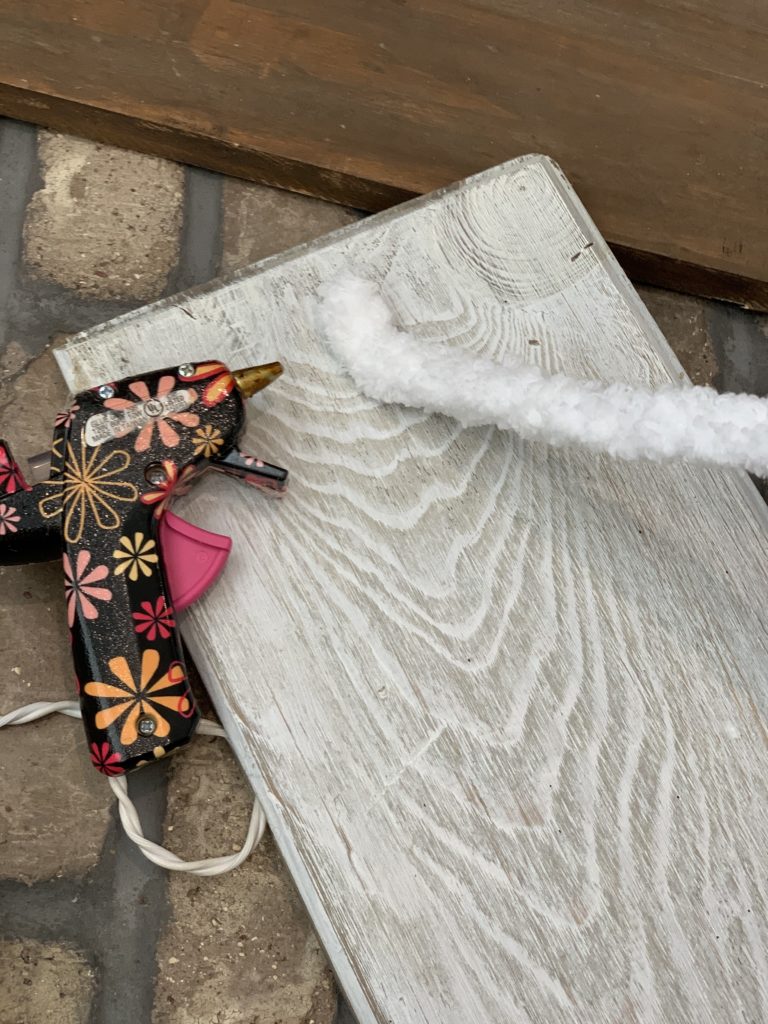 The very first thing I did was hot glued one end of the yarn down to my scrap wood. I tried to make this as centered as possible! This will be the top of our tree.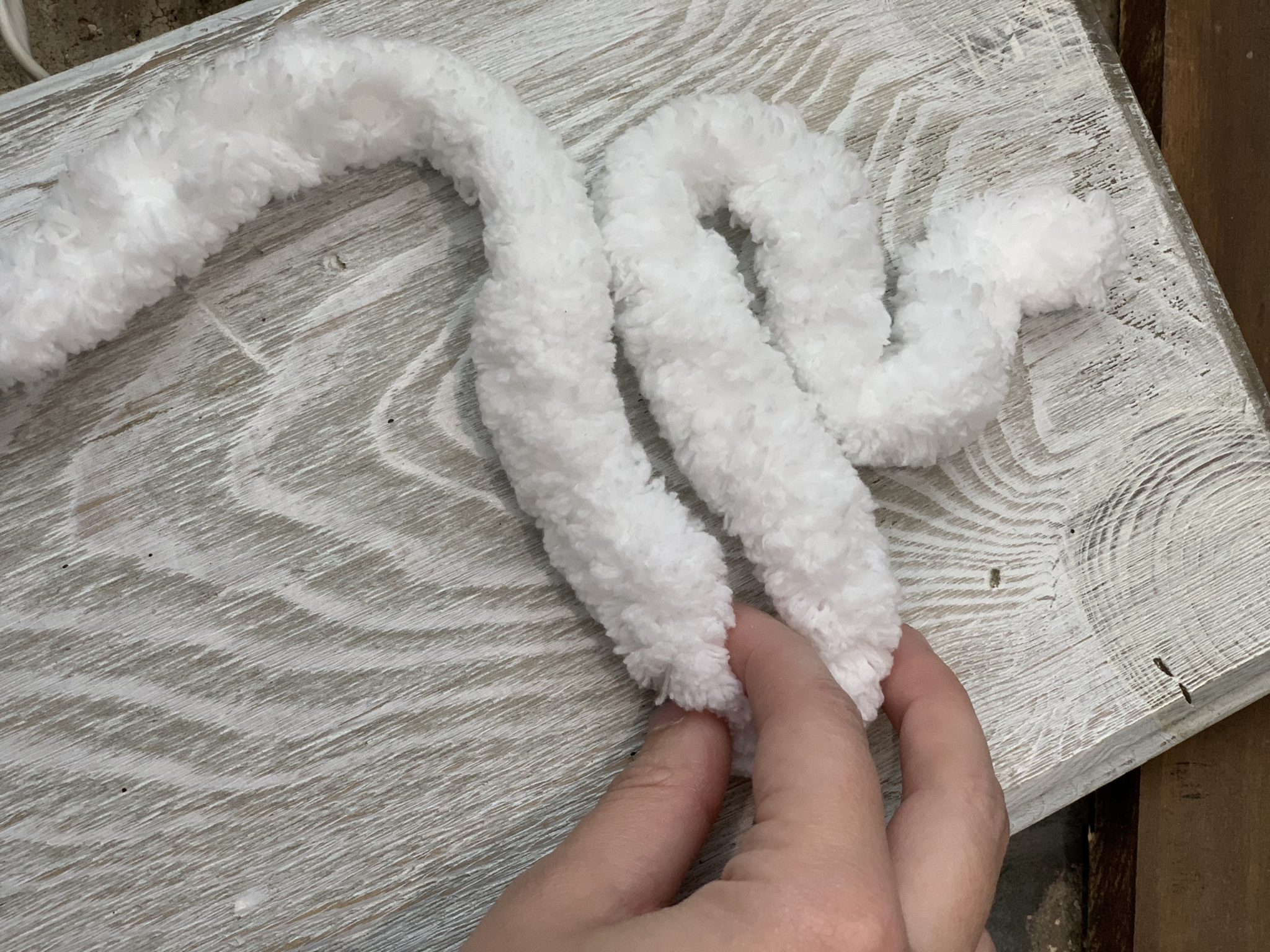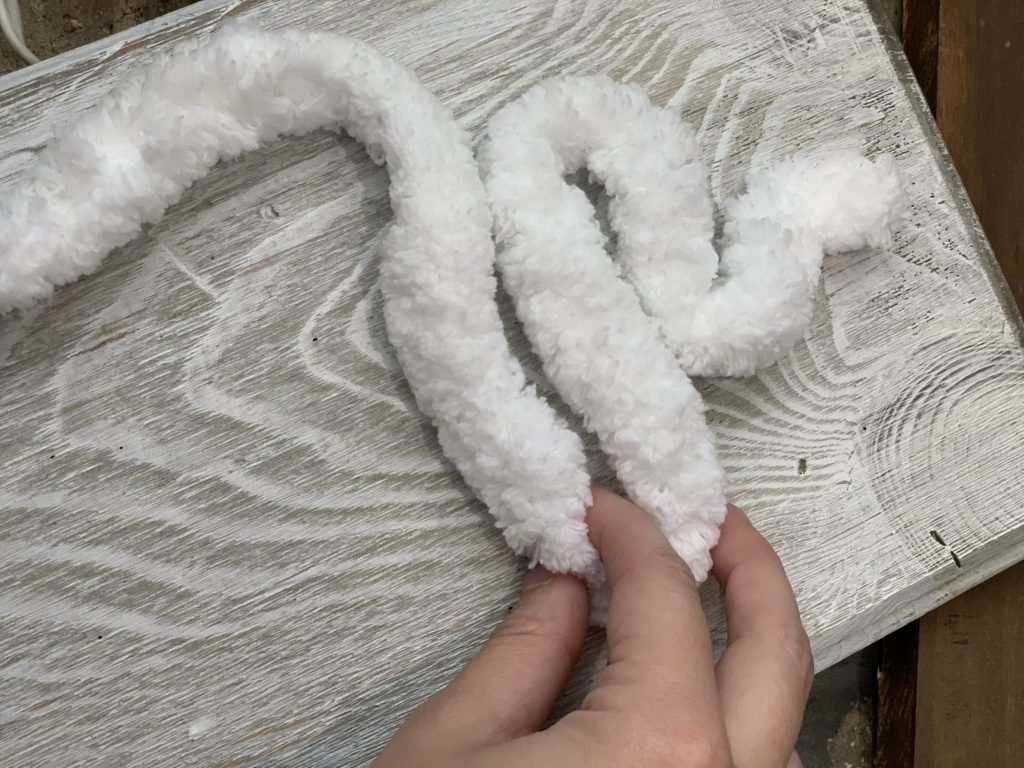 Next, I started shaping out how I wanted my tree to look… I wanted it to be whimsy, so I didn't try and make it perfect! I basically just looped the yarn down through each layer, and made each layer of the tree a little bit larger than before…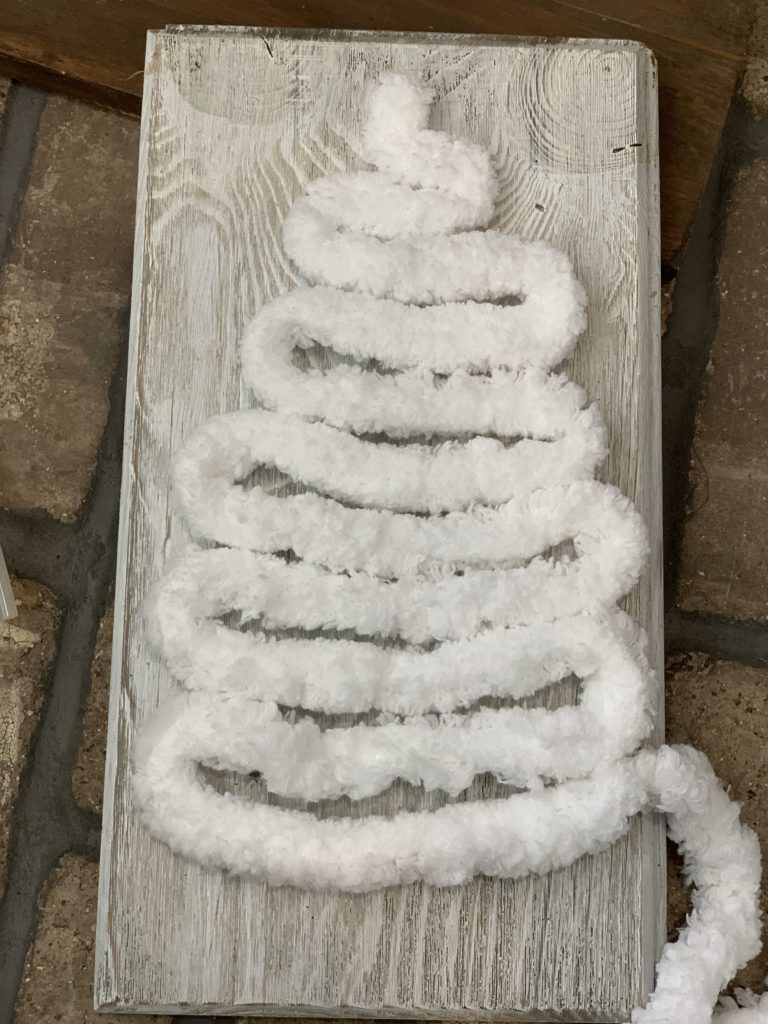 …like this! It's important that you go ahead and lay out how you want your tree to look, so that way it's a lot easier when you start to glue everything down!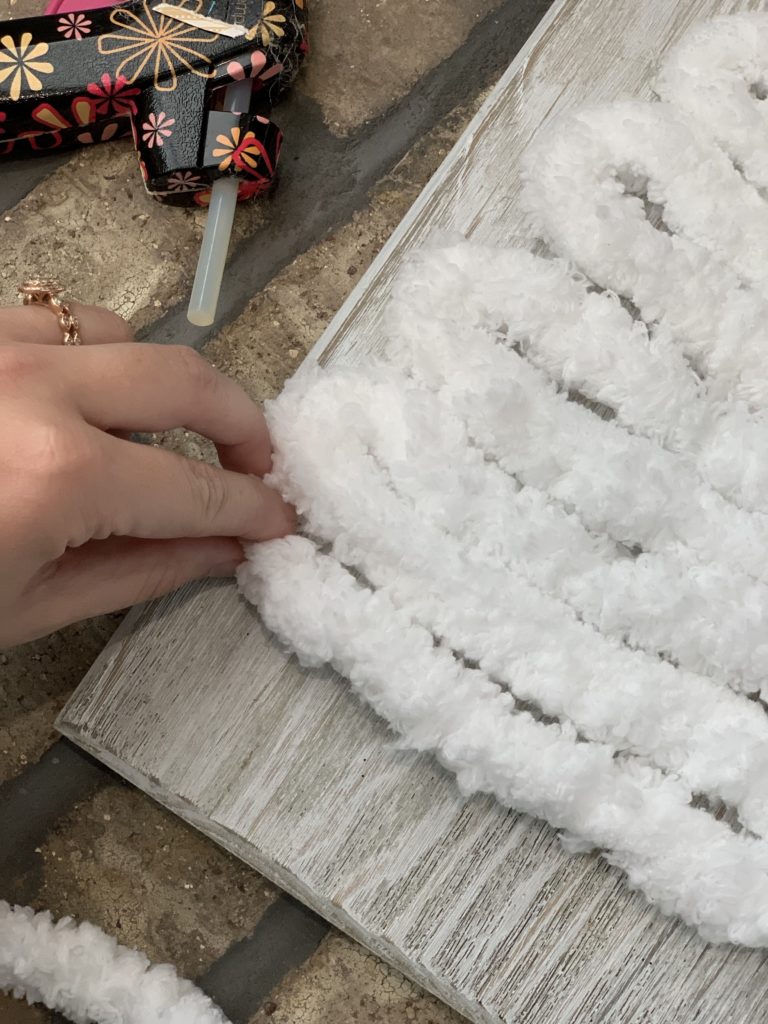 Go ahead and glue down your yarn! I only glued the edges of the tree because I didn't want to change getting glue all over the middle of my yarn… but if you want to for that extra security, feel free!
When I got to the bottom of the tree, I tucked in the end of the strand so it wouldn't fray!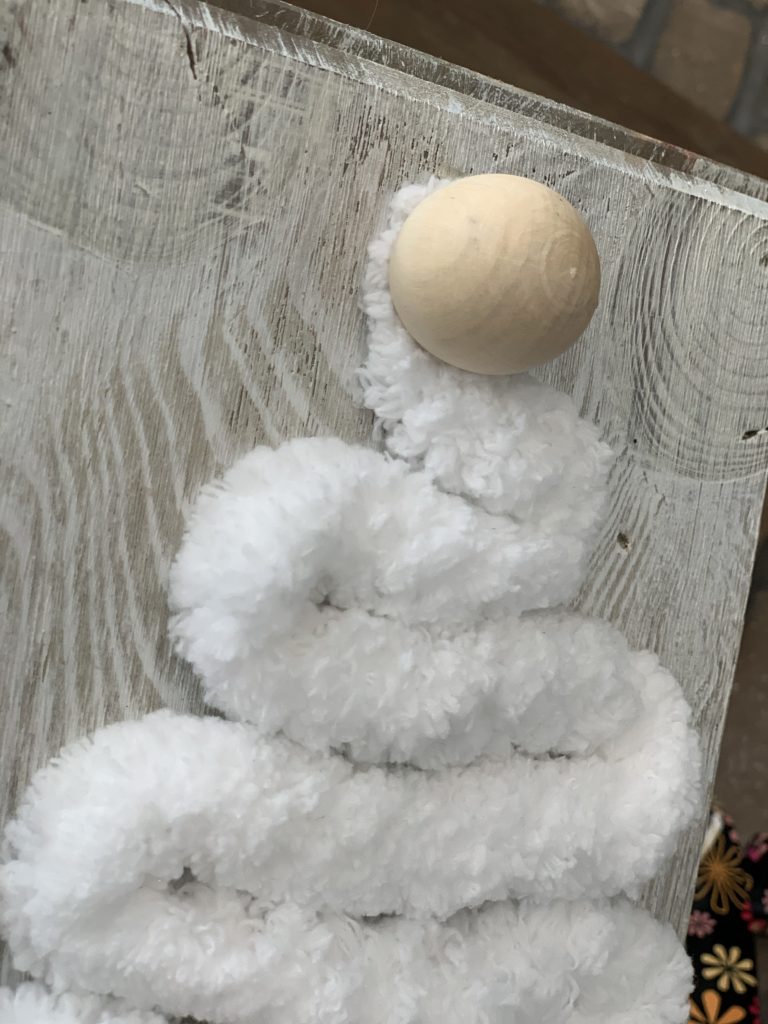 For the top of the tree, I added a large wooden bead that I bought from Hobby Lobby! I hot glued it right on top of the beginning piece of yarn.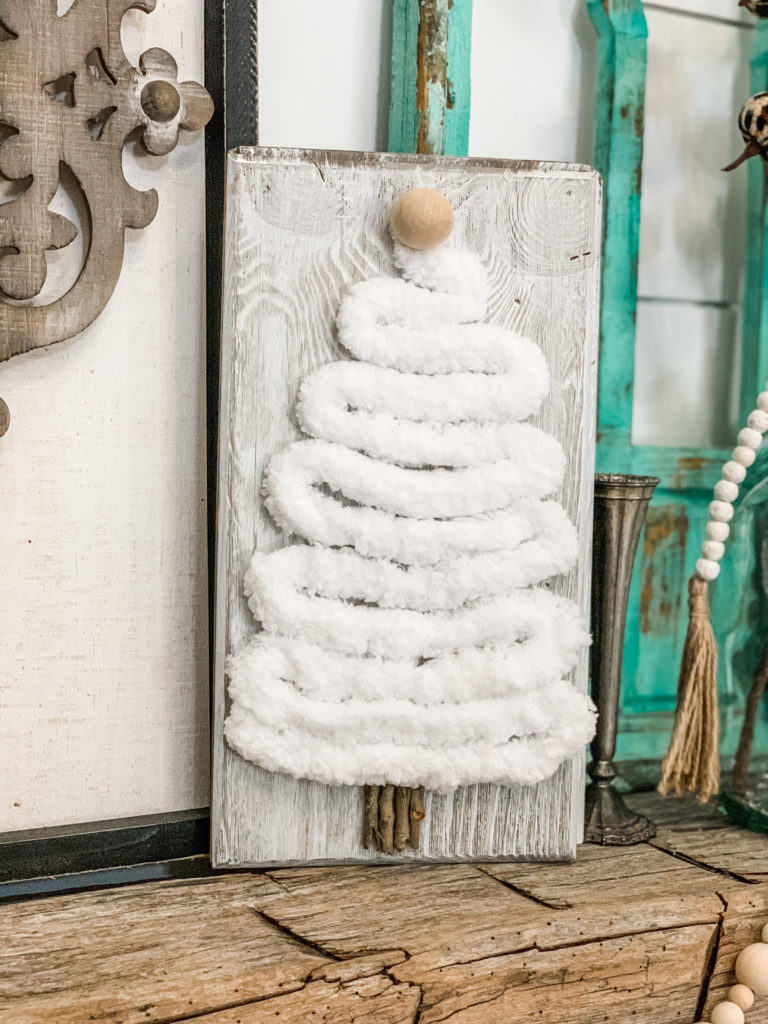 For the base of the tree, I added 4 teeny-tiny little sticks that I picked up from my yard… because what's better than free crafting supplies? 😂
Anyways- this is when I THOUGHT I was done!! It looks super cute the way it is, and if your home is mostly neutrals- then this would be perfect! BUT… y'all know me… and I just had to throw in some color!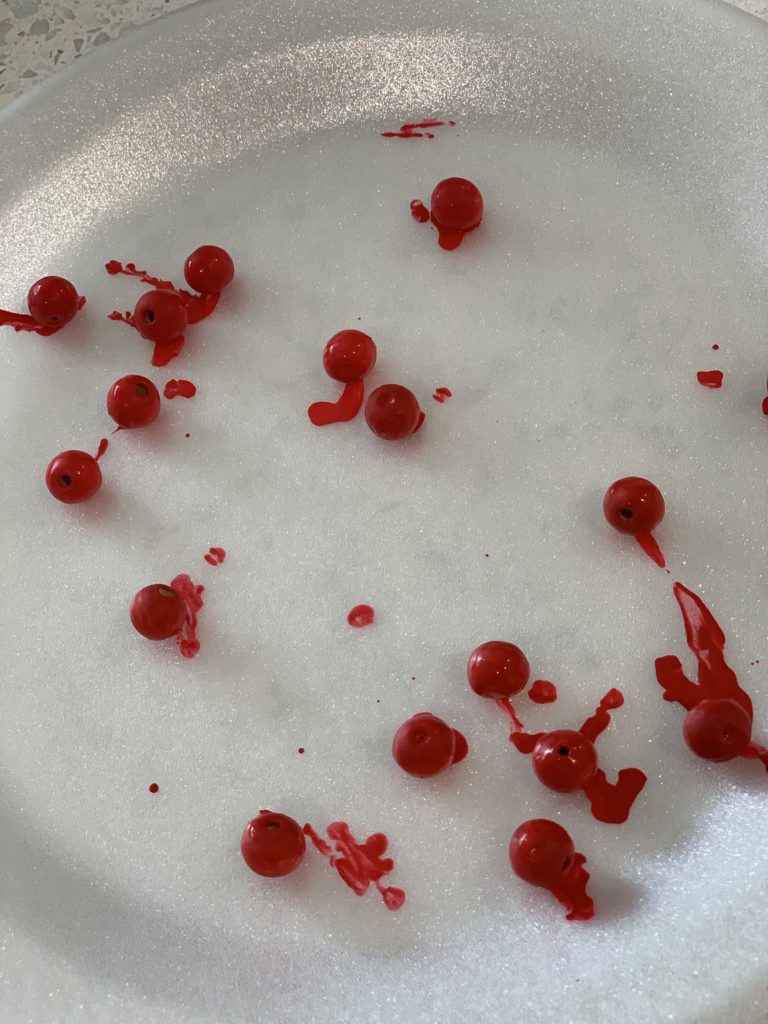 I decided to paint some little wooden beads red, just to add that extra pop of Christmas in there, and to resemble ornaments!! I followed my friend Stacey with Wilshire Collections tutorial on how to paint beads- and it was SO EASY!!! You can see the tutorial right HERE.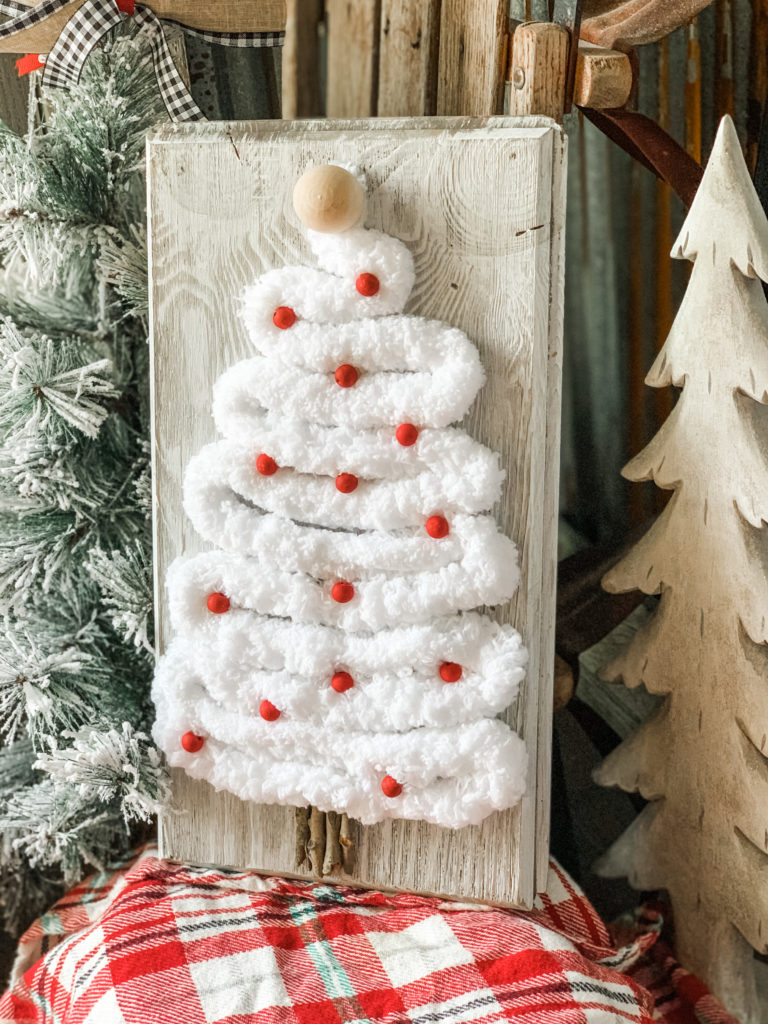 I put the little beads sporadically around the tree like little ornaments and BAM…WE'RE DONE!!!! I think the red ornaments completed this project- and you can even make your ornaments any color you want! That's the best part about crafting… you get to make it YOUR OWN!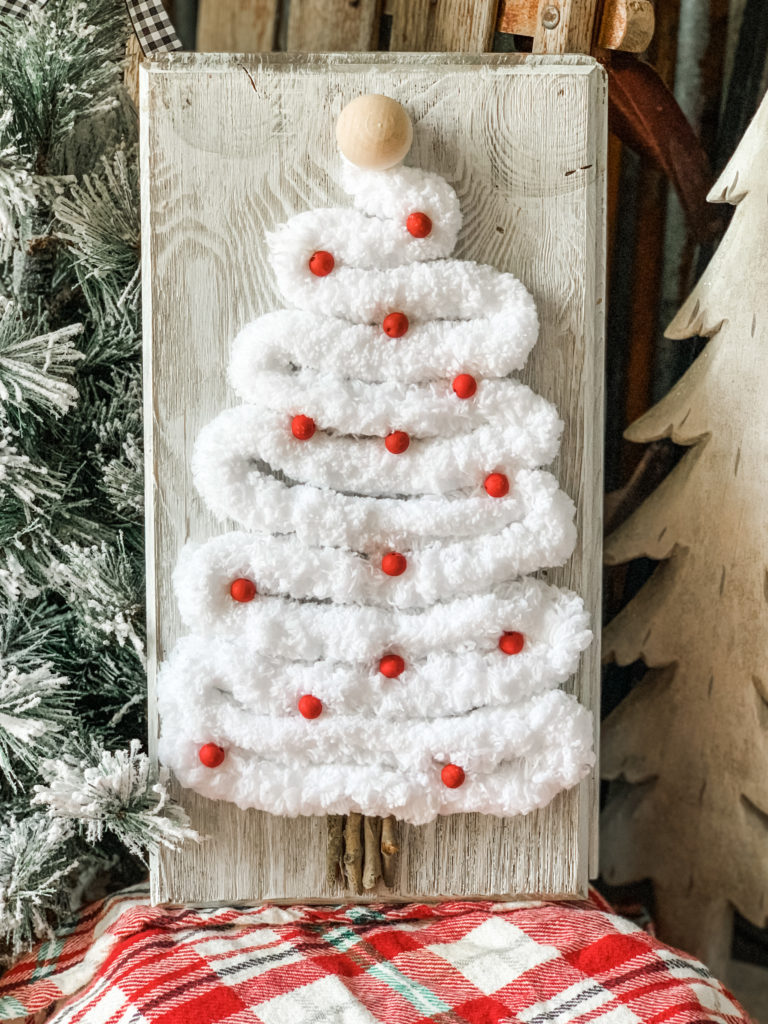 Can I just re-iterate how EXTREMELY easy this craft was, and how budget friendly it is too??? I bought the yarn for about $4 (and still have a TON left over), I already had all the wood beads on hand, the sticks and the scrap wood were FREE… so basically, this whole thing cost me a whopping $4!!! INSANE!
Tell me… did you like this project, and would YOU try it out for yourself?? I always love hearing when people try out my projects, so I would LOVE to know if you liked it!! 😊
MAKE SURE TO PIN FOR LATER!!!