Christmas, Crafting, and the Dollar Tree… three of my favorite things!!! I often find myself perusing the aisles of my local Dollar Tree, wondering what in the world I could craft up next… if you're like this too, then KEEP READING!
I have gathered up 10 more of my FAVORITE Dollar Tree Christmas DIY's that I may even be making this season too, and like the good friend I am… I wanted to share them with you! All of these projects will FOR SURE bring you some inspiration, and will make you want to hop in your car and hurry to Dollar Tree!!!
Each project was completed by different bloggers, so make sure you click on their names to check out their own blogs and tutorials!
So… LET'S GET STARTED!
DIY Dollar Tree Snow Globe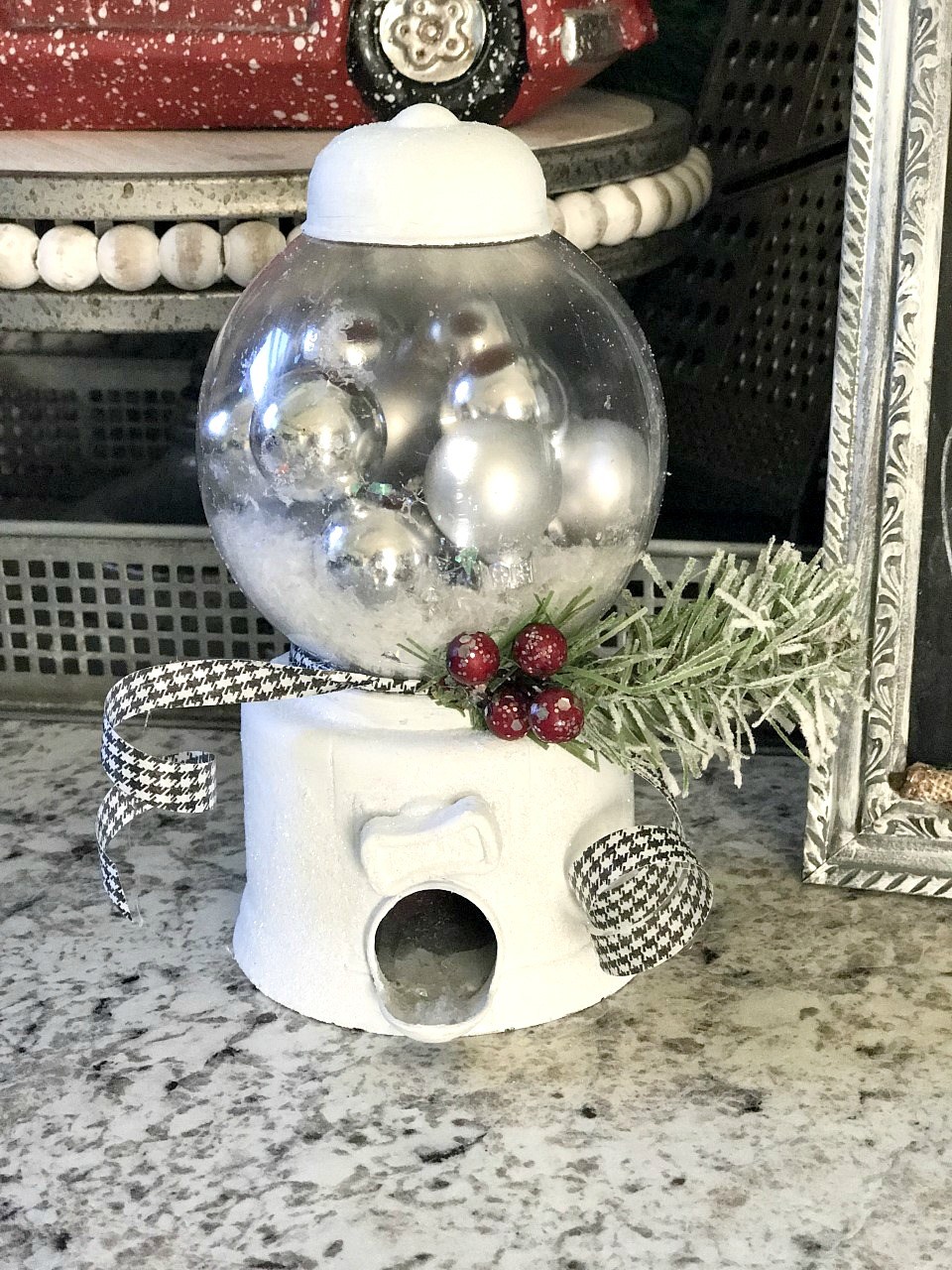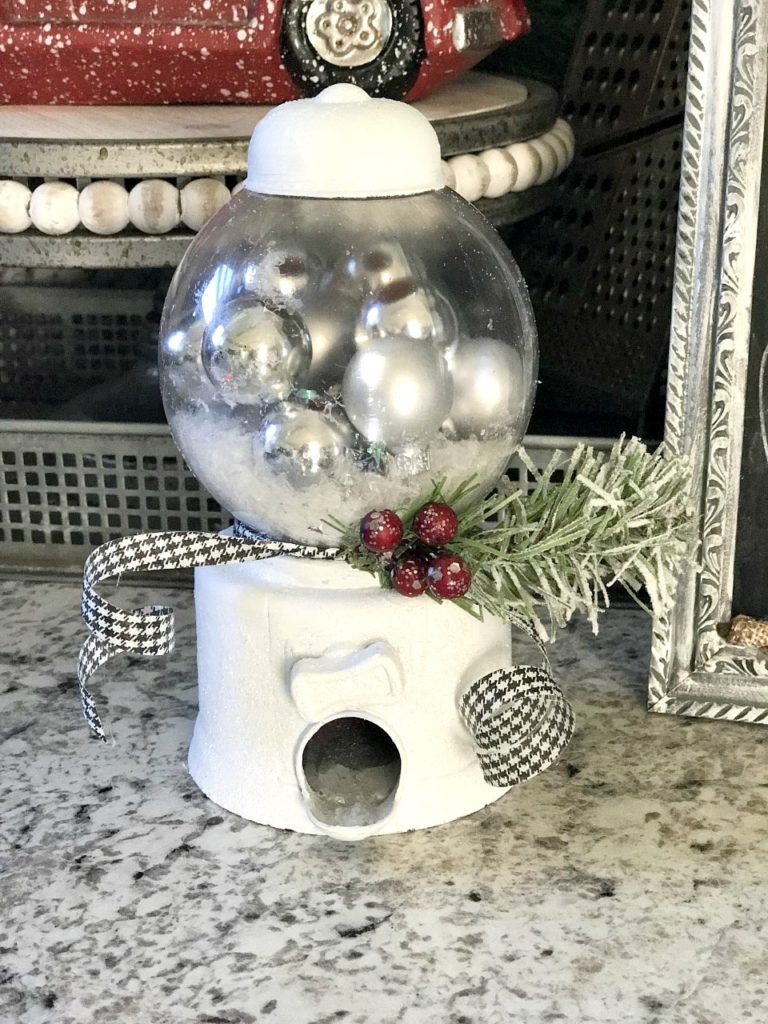 If this one looks familiar to you, it may be because it's one of my very own projects!!! I made this a few years back, but y'all… I think it just gets prettier over time! 😍 It was easier than you probably think… so I know ANYONE can do this! You can find how to make this for yourself by CLICKING HERE!
2. DIY Dollar Tree Farmhouse Lantern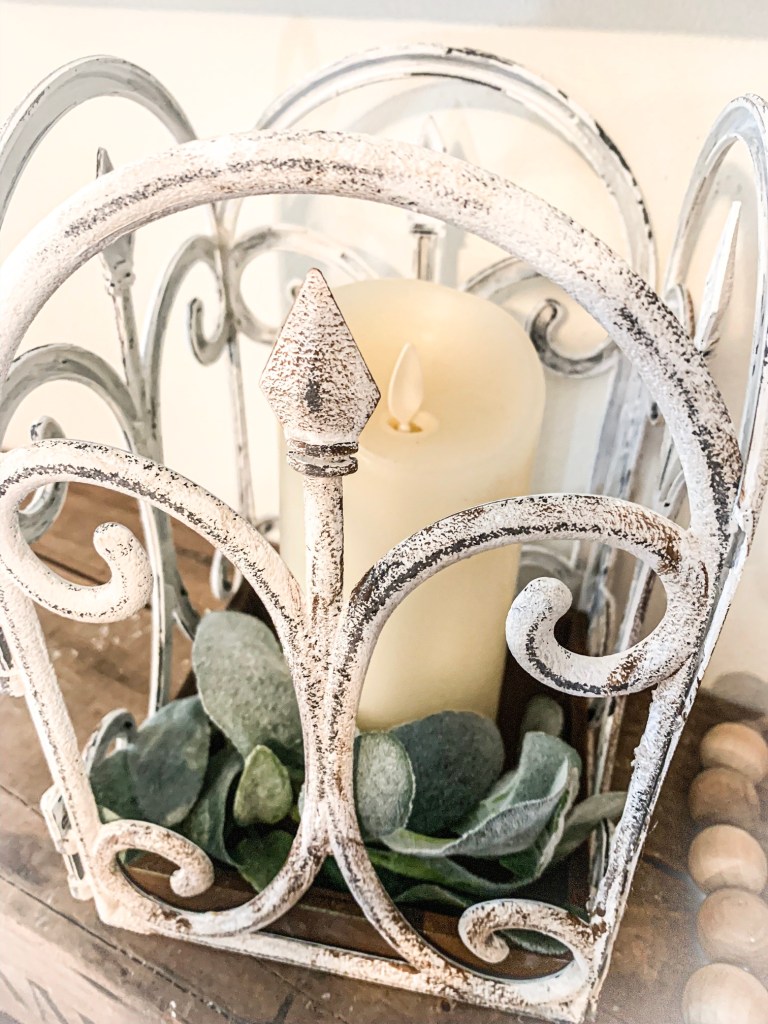 I honestly can't get over this one… it is SO CUTE, and can be displayed all year long!! This project was made by Lizzy and Erin, and you TOTALLY can't even tell it originated from Dollar Tree items!!! If you want to see how they made it, CLICK HERE!
3. DIY Dollar Tree Christmas Trees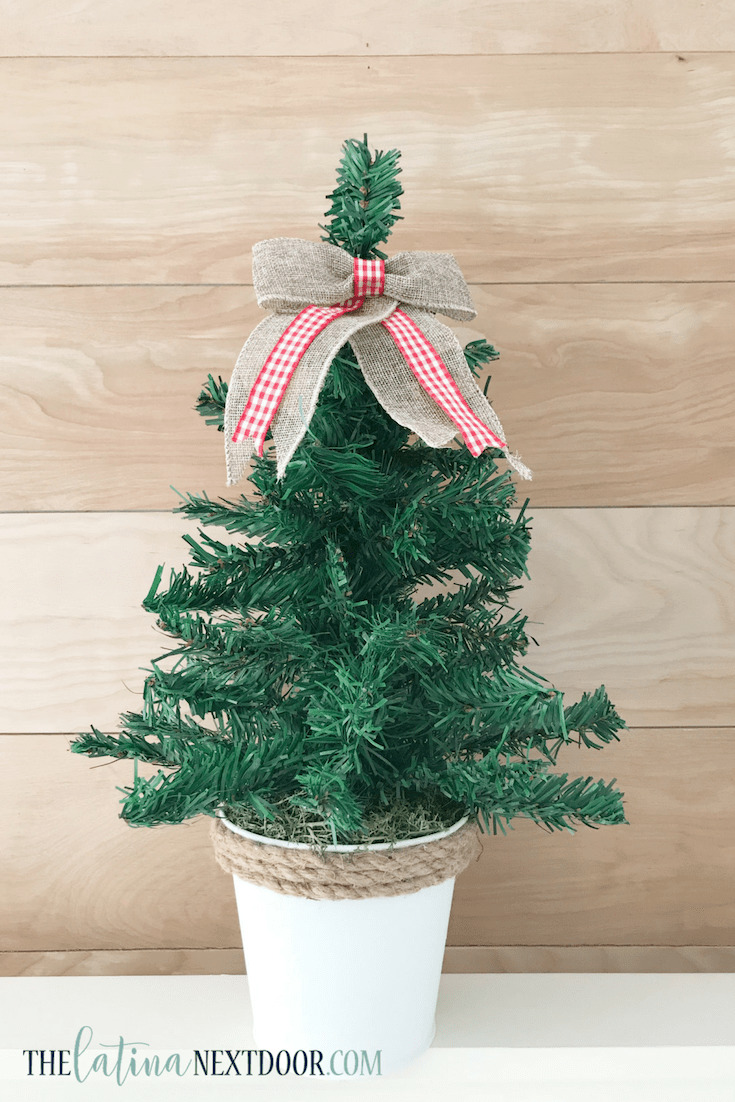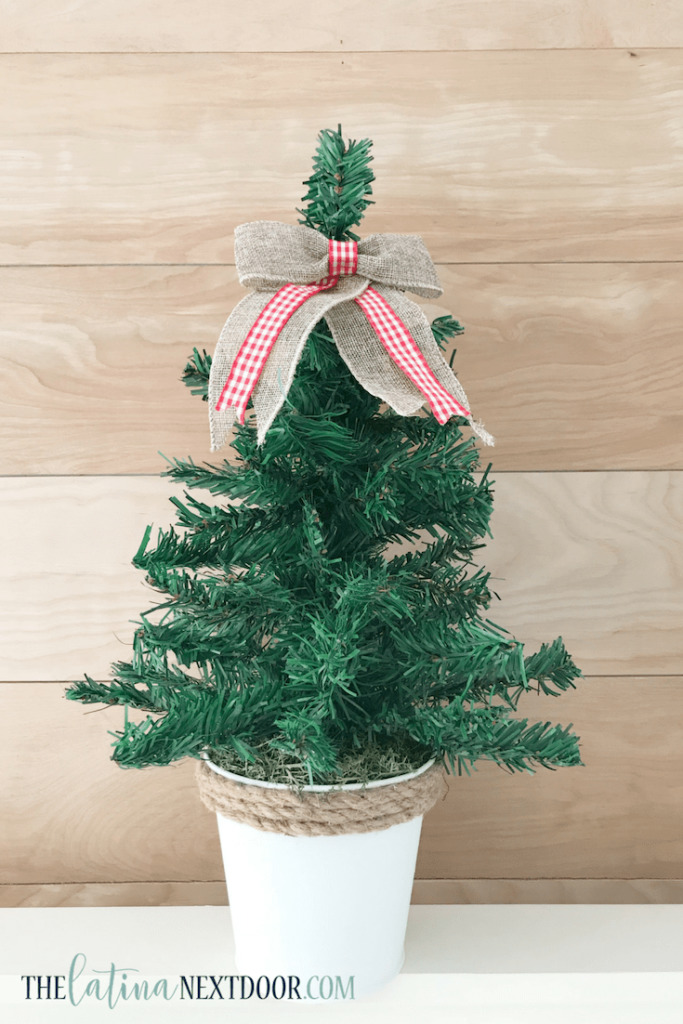 After seeing this DIY, I realized I need to make about 10 of these because I love them so much!!! The Latina Next Door took some ordinary pieces from the DT, and managed to transform them into this farmhouse styled Christmas tree… how CUTE!!! Take a look at all the supplies she used, AND how she did the project RIGHT HERE!
4. Dollar Tree Mini Wreath Joy Sign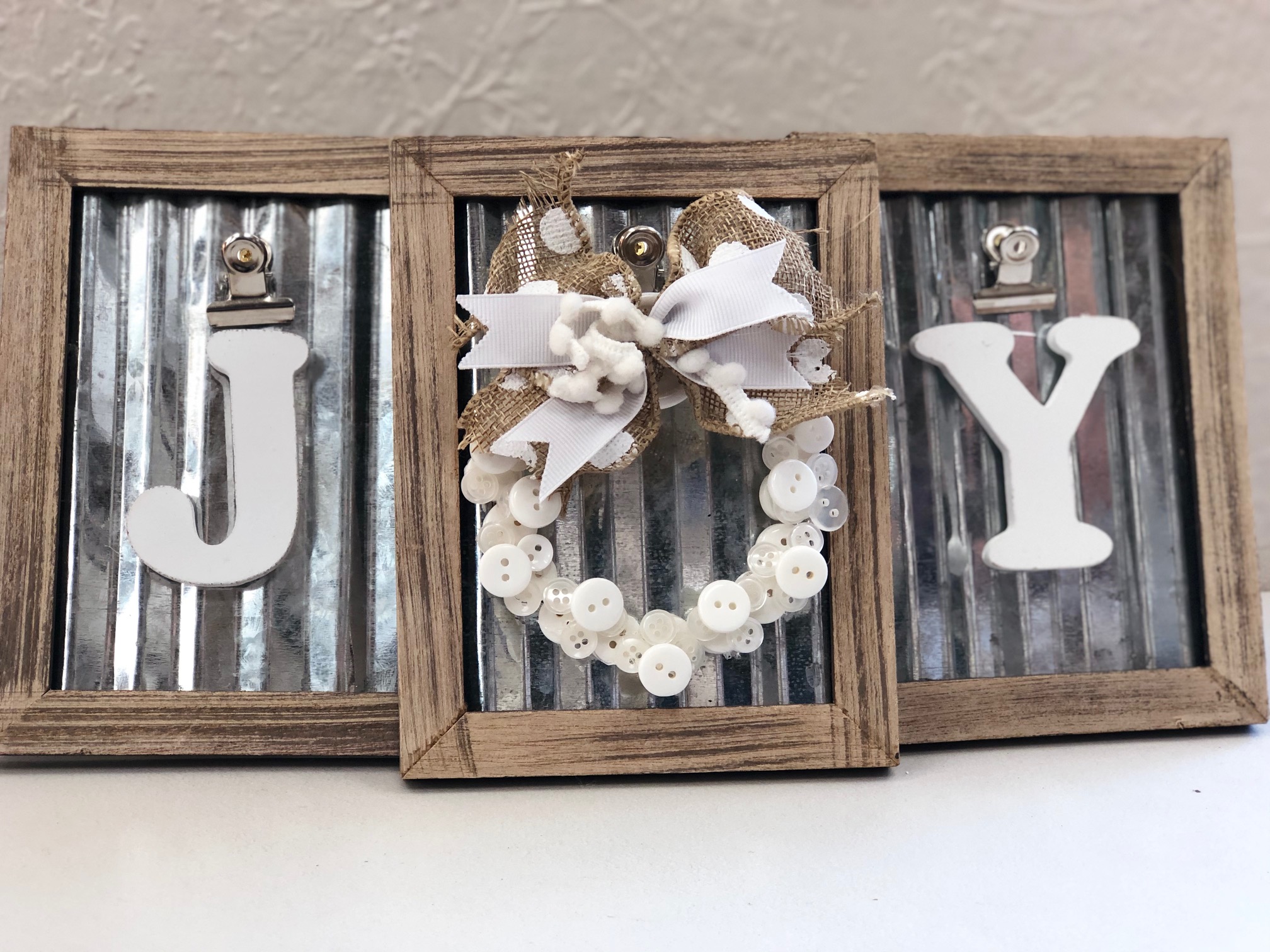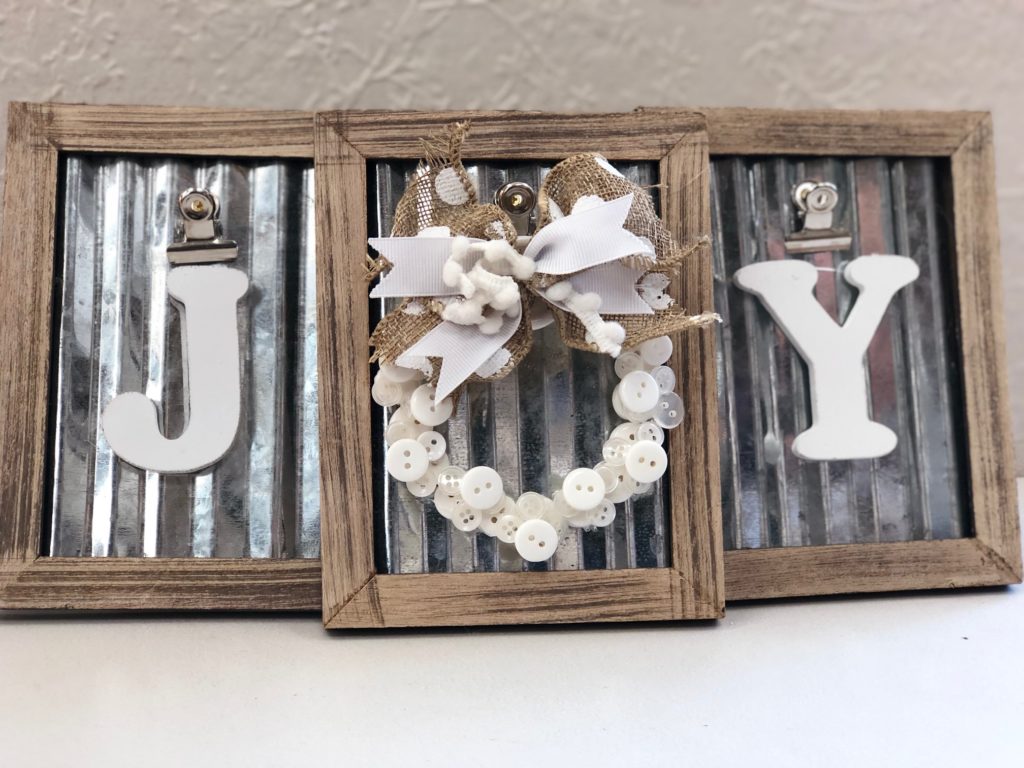 Alright y'all… how AMAZING did Agnes with Just That Perfect Piece do with this project??? There are so many possibilities you can do with this too… change up the colors to match your decor, spell out a different word… the list goes on! You NEED to see the tutorial for this craft, so go ahead and CLICK HERE!
5. Dollar Tree Vintage Inspired Christmas Bulbs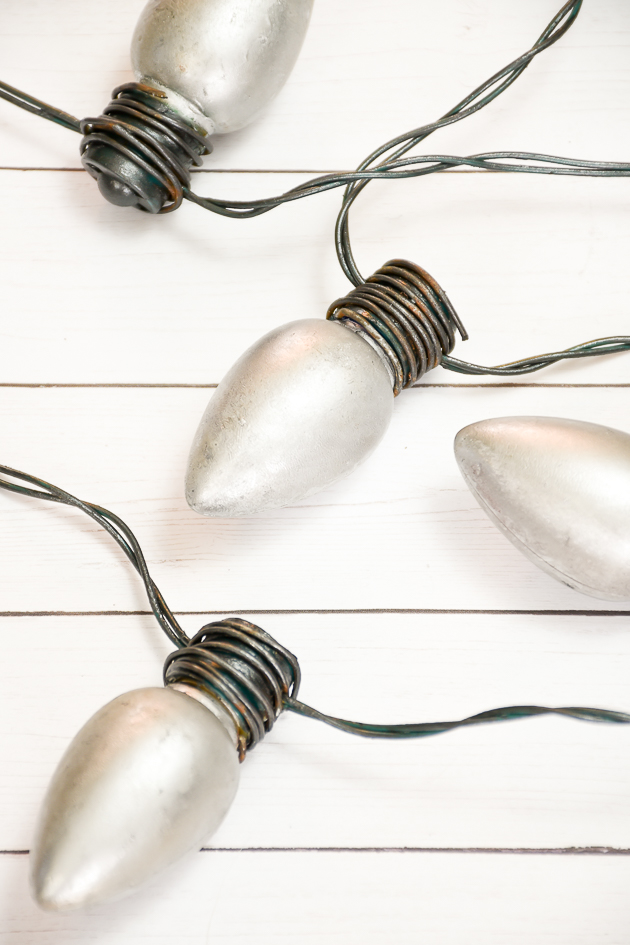 Little House of Four crafted up the PERFECT set of vintage Christmas bulbs, and I am in awe of how easy they are to make!!! Of course, like everything else, this is a DOLLAR TREE project- but it sure doesn't look like one when you're finished!!! To see how she made them, CLICK HERE!
6. DIY Dollar Tree Giant Lollipop Decor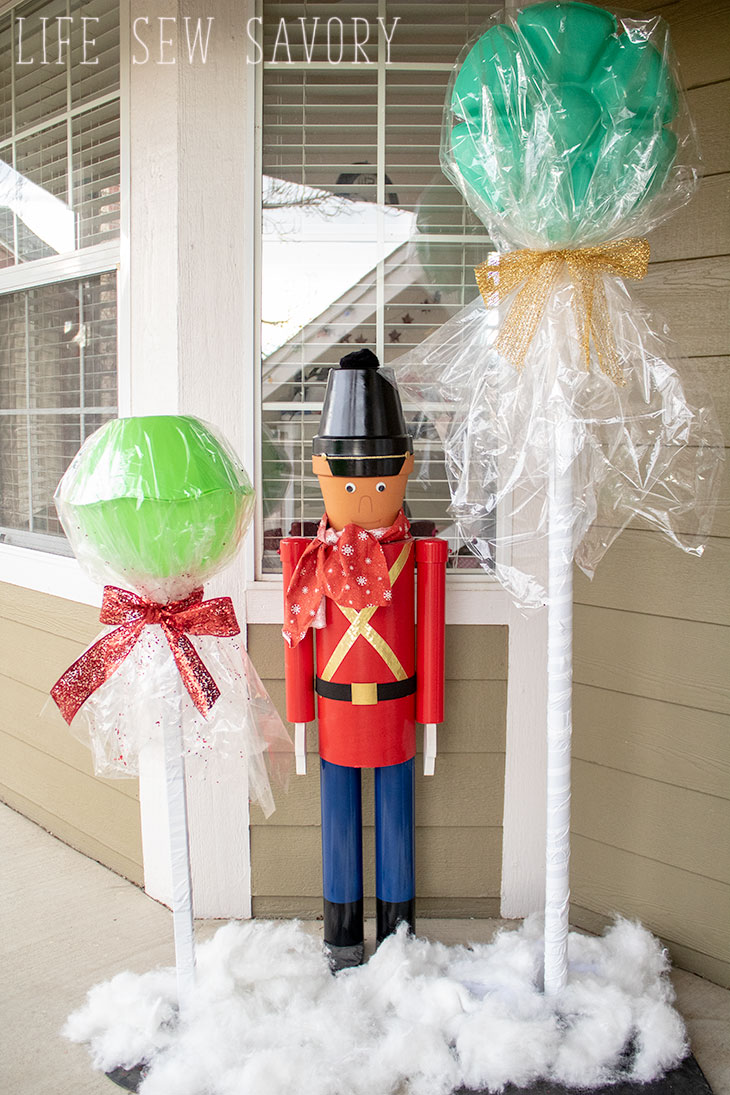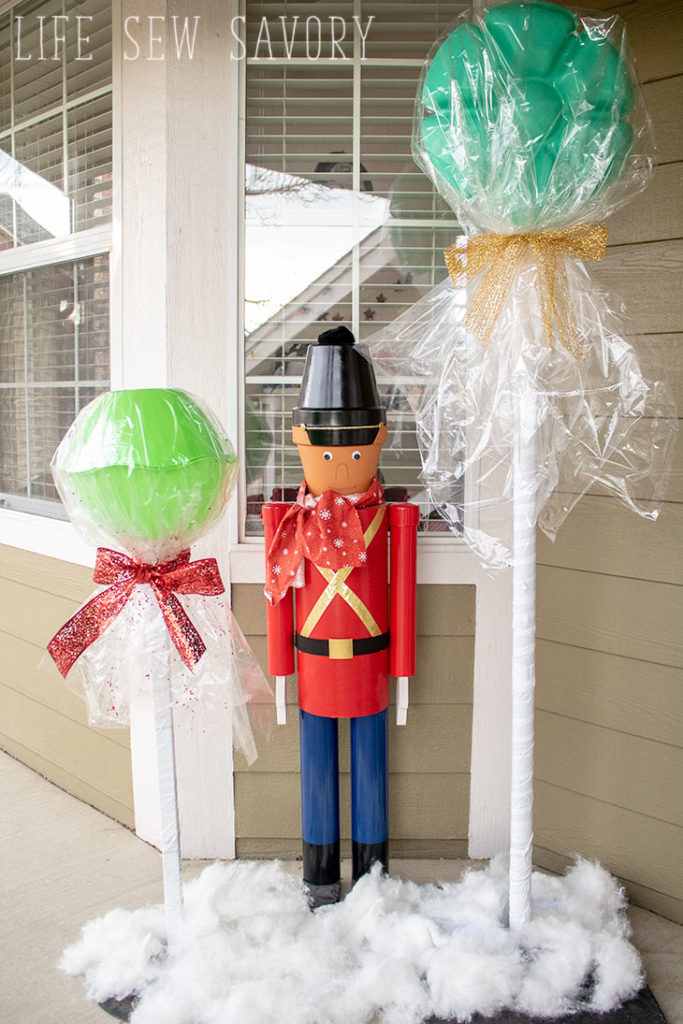 How UNIQUE is this?!?! That is the thing I love most about this project… it isn't cookie cutter, and it is so DANG CUTE!!! Life Sew Savory is truly a genius for coming up with these giant lollipops… and you need to see how she made them using Dollar Tree items!!! Just CLICK HERE!
7. DIY Dollar Tree Funnel Set Christmas Trees
Would you believe me if I said this Christmas Tree was made from FUNNELS? Yep- One Savvy Mom blew me away with this one! This is another one of those projects that can be decorated however your heart desires… so feel free to use ribbons that match your decor! CLICK HERE to see how she made this!!!
8. DIY Dollar Tree Berry Wreath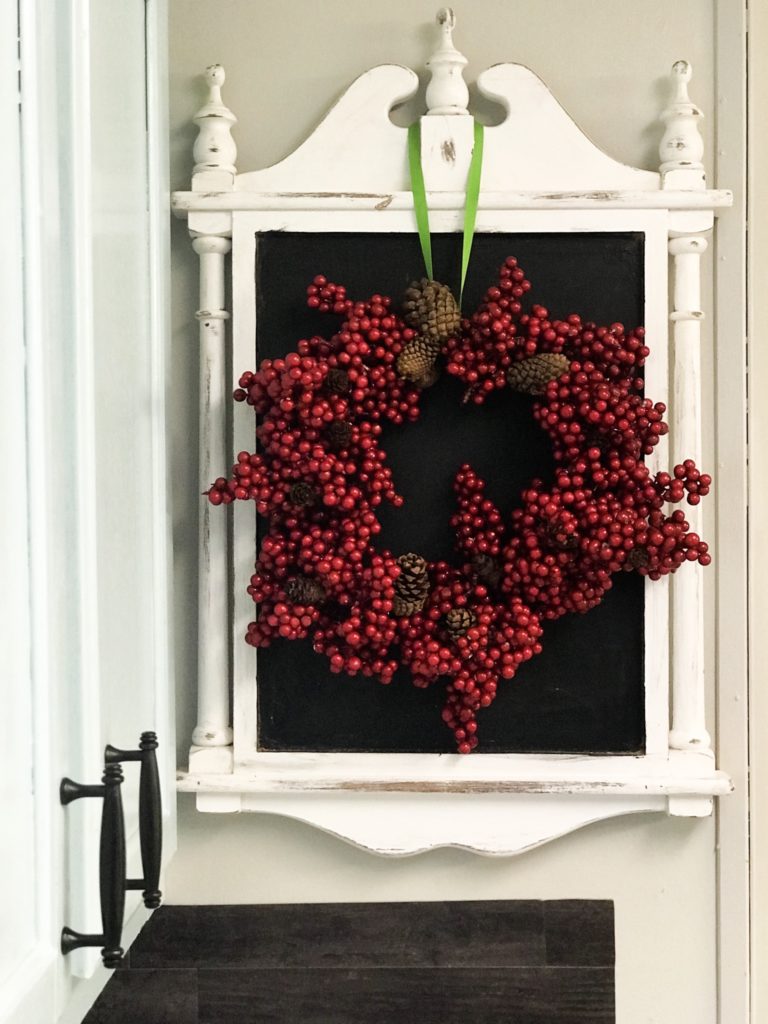 I had to throw in another one of my own Dollar Tree Christmas projects!!! I was super pleased with how this one turned out, because it was so CHEAP to make! Usually berry wreaths will cost you a pretty penny… but MAKING one is sooo much more budget friendly, and FUN! If you want to see the tutorial for this one, go ahead and CLICK HERE!
9. DIY Dollar Tree Camper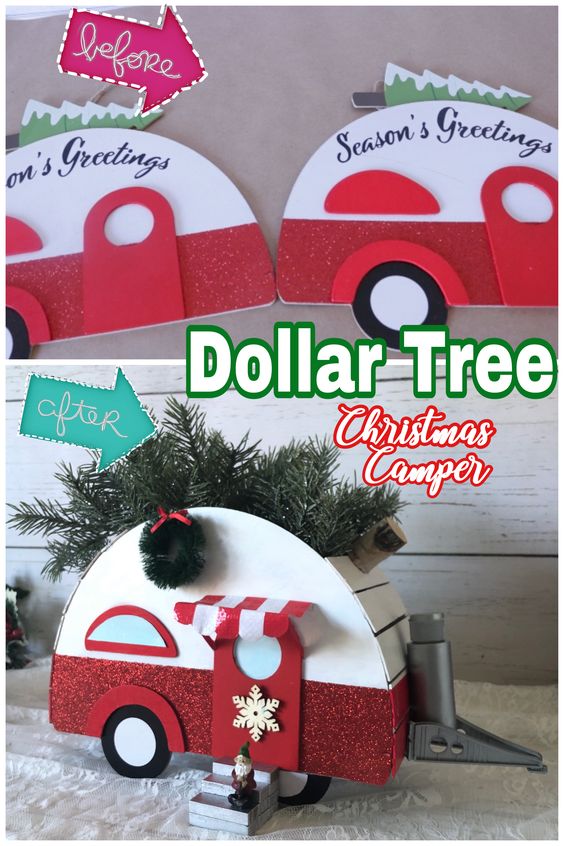 Jay Munee DIY on YouTube made this ADORABLE little camper, and I am smitten!!!! She has a whole video tutorial on how she made this little camper, and it is worth the watch!!! If you want to see how to make the cutest little camper, CLICK HERE!
10. DIY Dollar Tree Christmas Gnome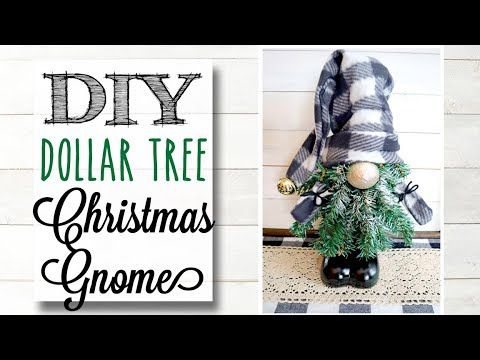 This is another YouTube video that is worth the watch!!! The Daily DIYer made this gnome that has stolen my heart. Y'all… just look at him!!!!! If you love gnomes just as much as me, then you'll want to make him too! You can CLICK HERE to watch her fabulous tutorial!
So… tell me. Which one of these projects is YOUR favorite?!?!? I honestly can't decide… but, I do know that my craft to-do list has gotten a lot longer after looking at all these amazing projects!!!
Be sure you check out the original creators of each project, and make sure they know how much you LOVE their projects! ❤️
You better pin for later!!!!