The Dollar Tree. The place that ever single item is only 1 DOLLAR, and we spend more on items that we truly don't need, but hey- it's just $1! Are you with me on that??
Well, lately the Dollar Tree has been one of my absolute favorite places for some pretty dang awesome DIY projects! I have done several Facebook lives lately that have shown my readers some great ways to turn little dollar items into awesome Christmas/home decor! It feels like the more I do, the more imaginative I get each time I do in there.
Well, the other day, I was wandering the aisles, making sure there was nothing I "needed", and I spotted these little cute gumball machines. As soon as I saw them, I knew what I wanted to do with them!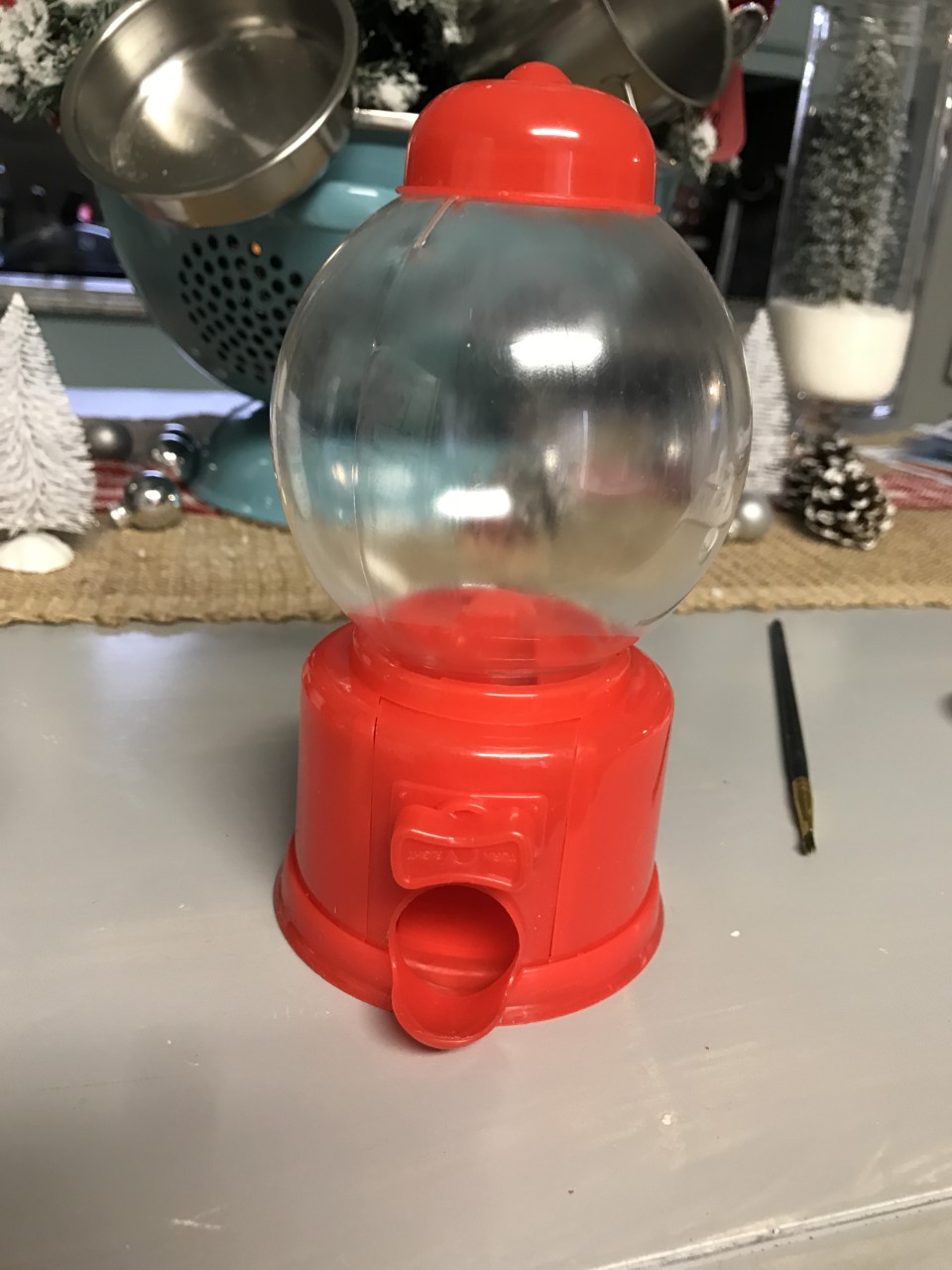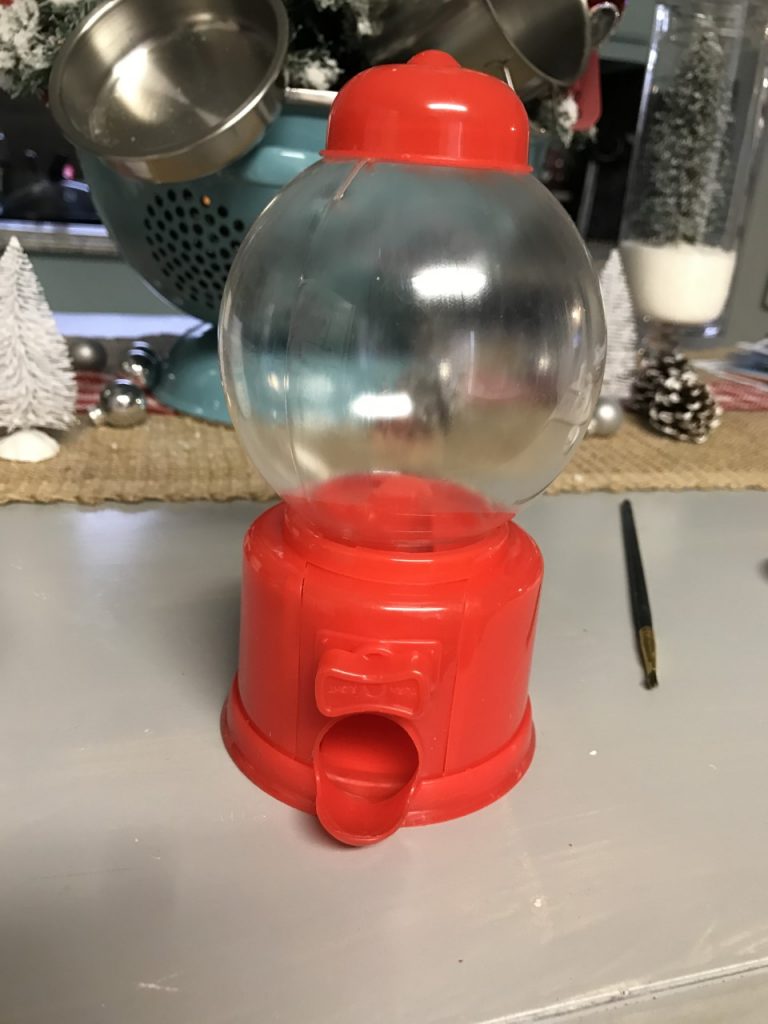 SNOW GLOBES!!!!
I took it apart (SUPER EASY)!
I then grabbed some paint I had on hand (Any kind will do, I am sure…but I had this white chalk paint), and I painted all of the RED part white.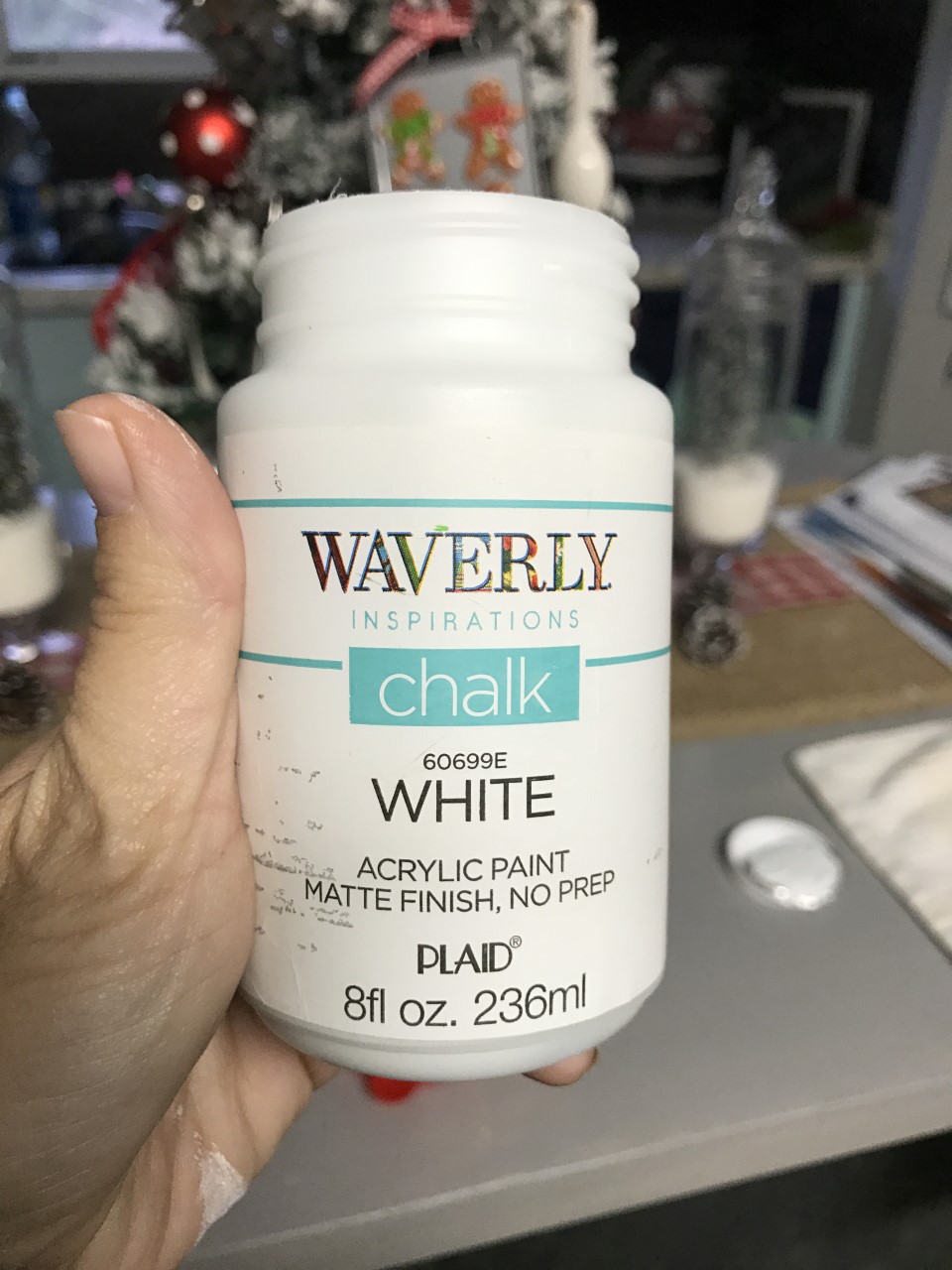 While the paint was still wet, I sprinkled iridescent glitter on it so that it had a beautiful "shimmer" to it! You have to do this while the paint is wet, or it will not stick. **Don't hate me. This is a messy project :D**
When that had dried, I put the gumball machine back together, with the exception of the top. I then poured some "fake" snow into the globe and added several mini glass ornaments that I had on hand! You can get these after Christmas for dirt cheap- and for only $1.00 NOW at Walmart and places like that!
For a little added touch, I took some ribbon I had on hand, along with a piece of greenery and berry and tied a the ribbon in a knot and then hot glued the greenery/berry on top. This part truly set it all apart!
That is literally all! SO quick and easy and SUPER DUPER CUTE!
Here is the finished DIY Dollar Tree Snow Globe: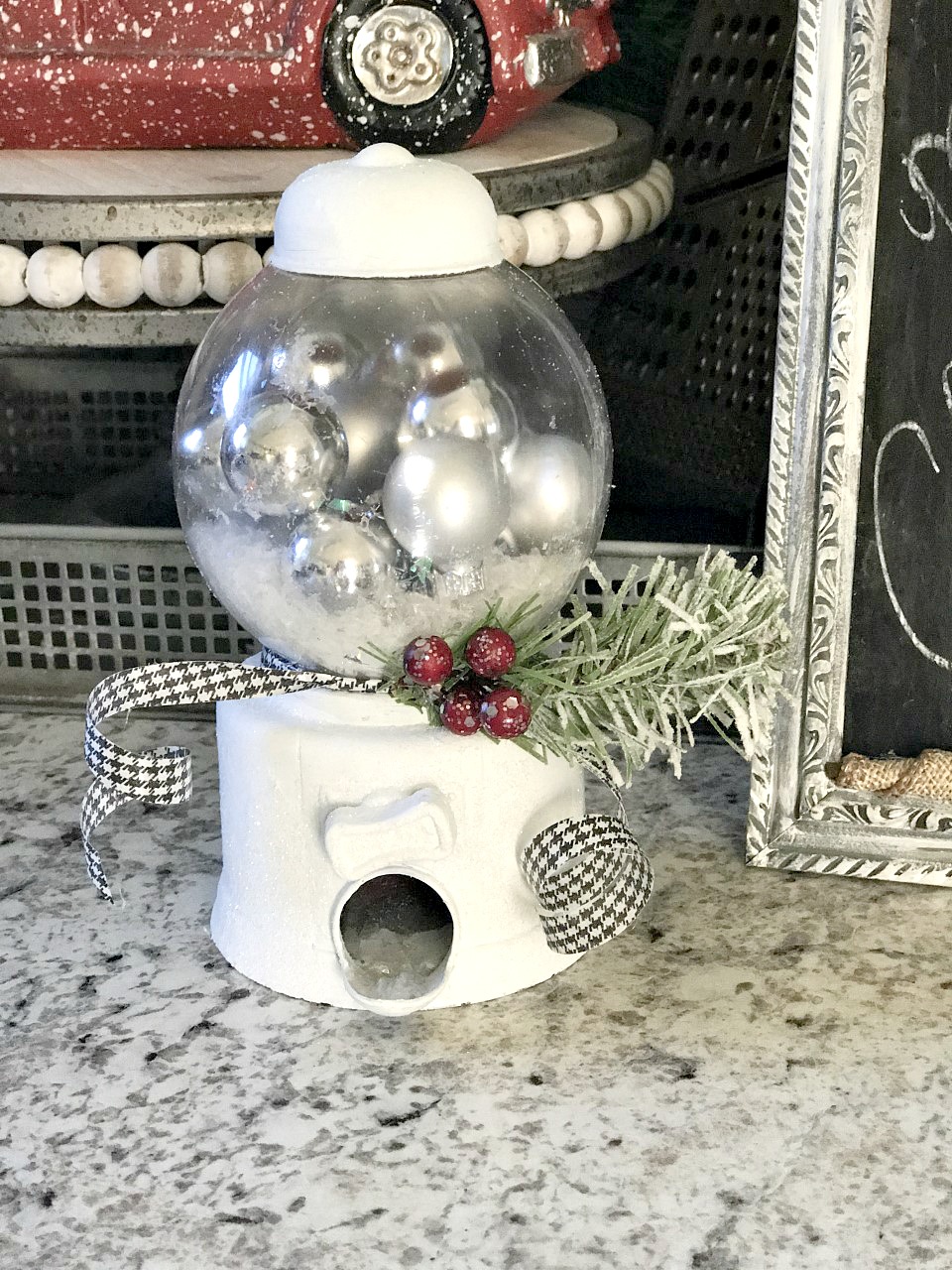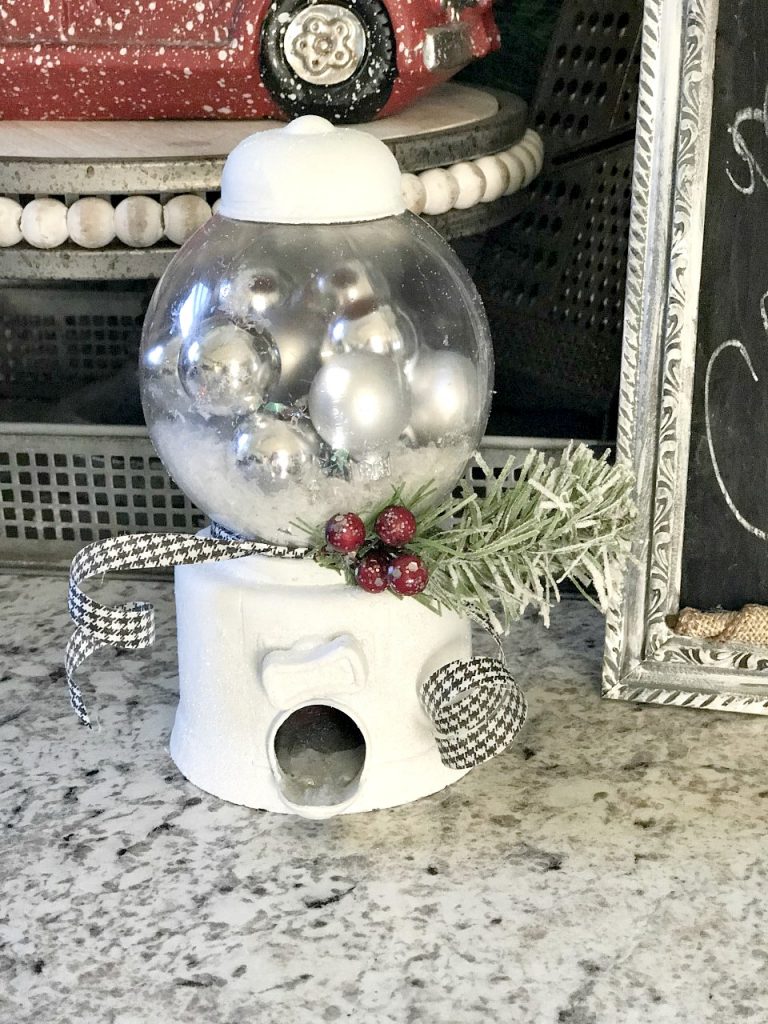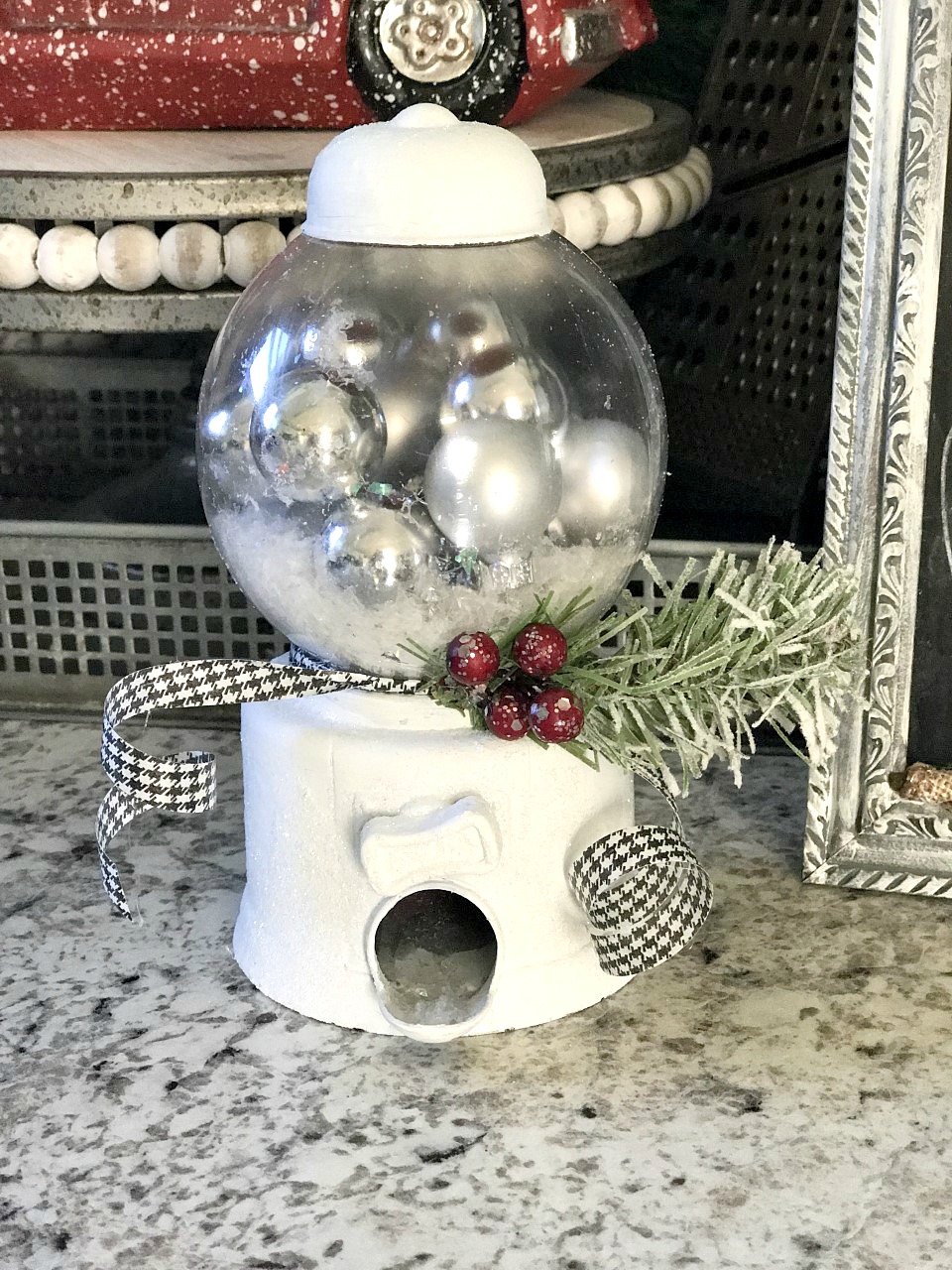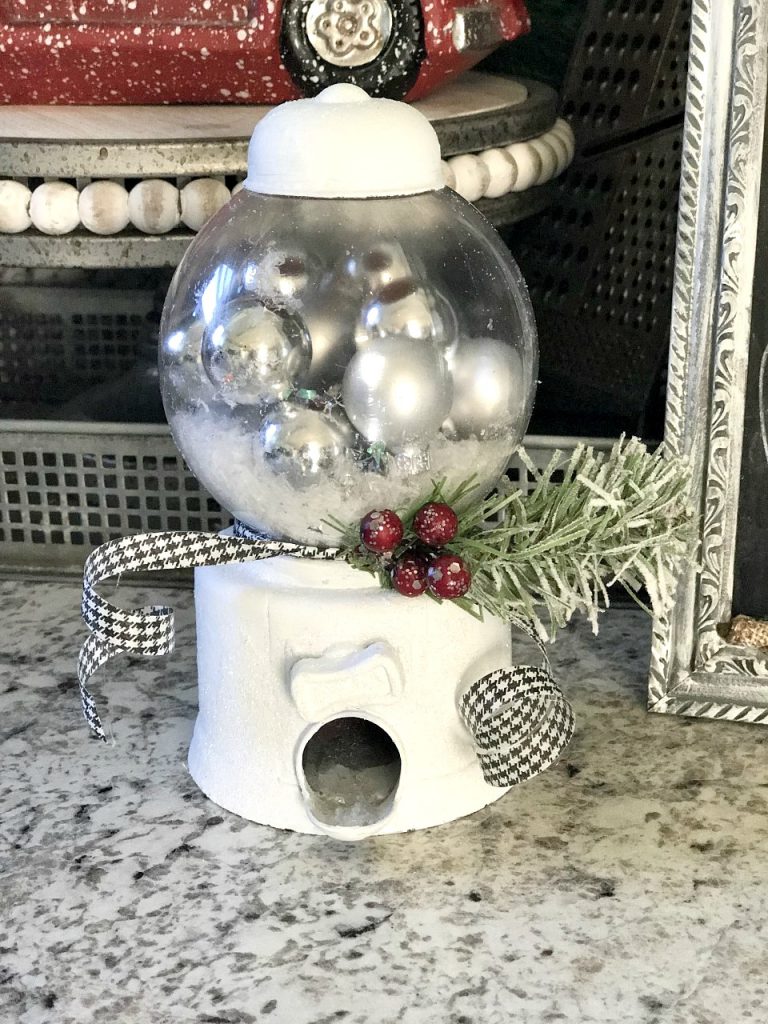 And a little before and after!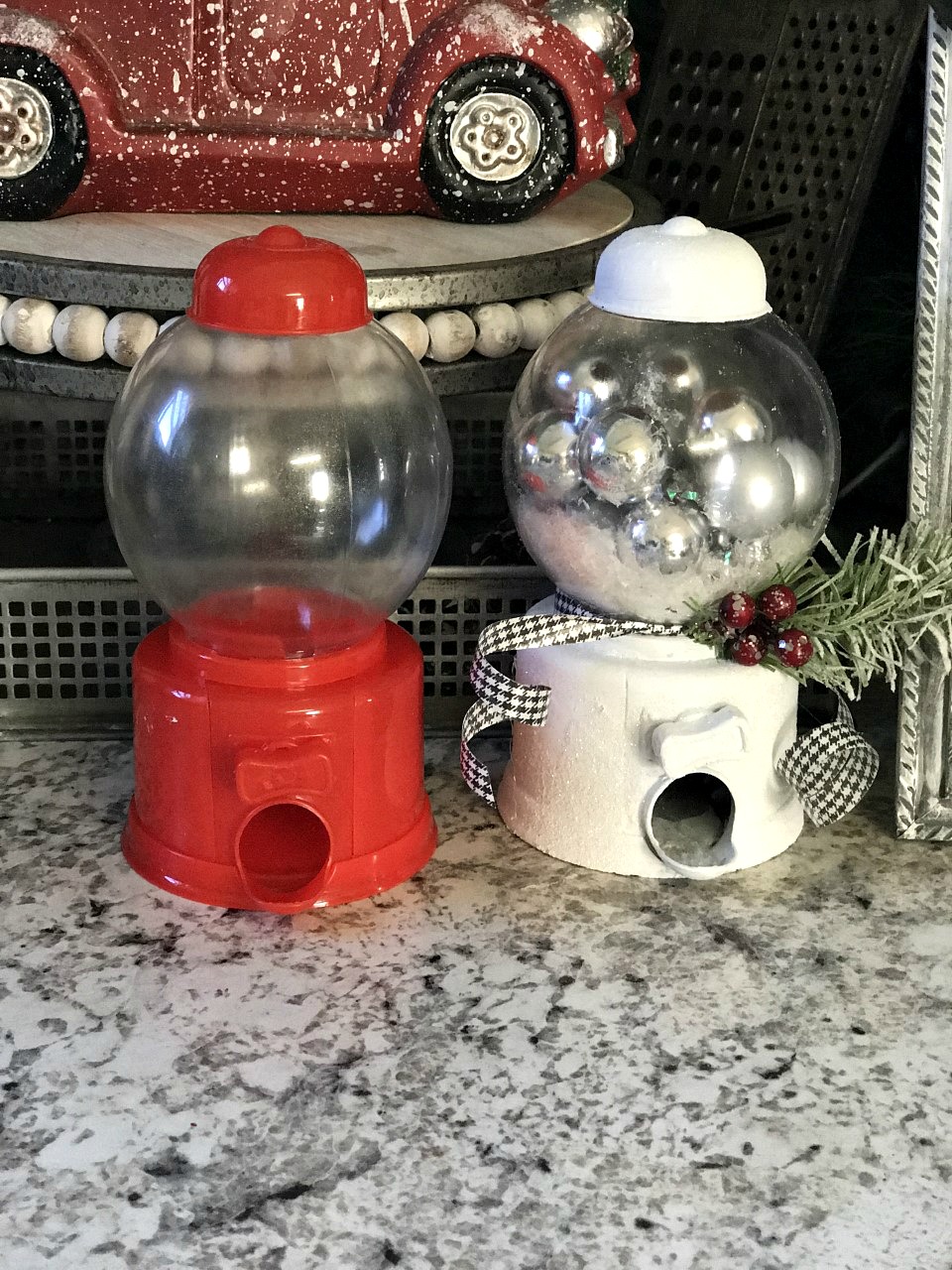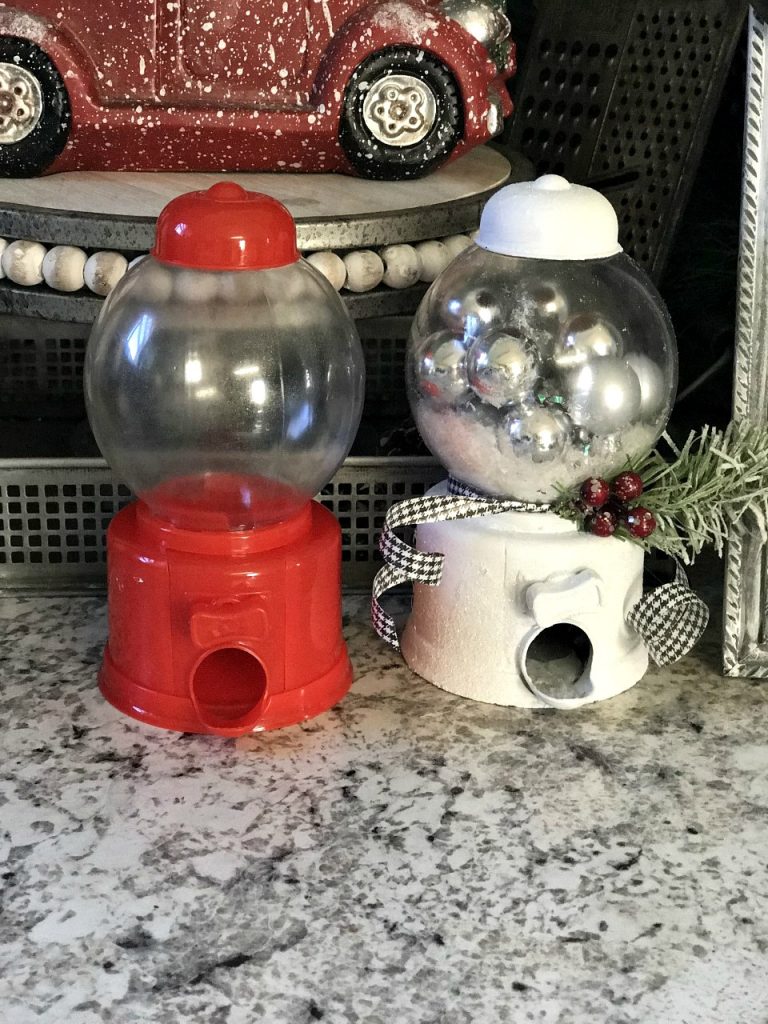 Isn't it amazing what a little plastic gumball machine can turn into with a little imagination???
Here is my Facebook LIVE video that I did, showing how to do this! HERE
 PIN THIS DIY DOLLAR TREE SNOW GLOBE FOR LATER!!!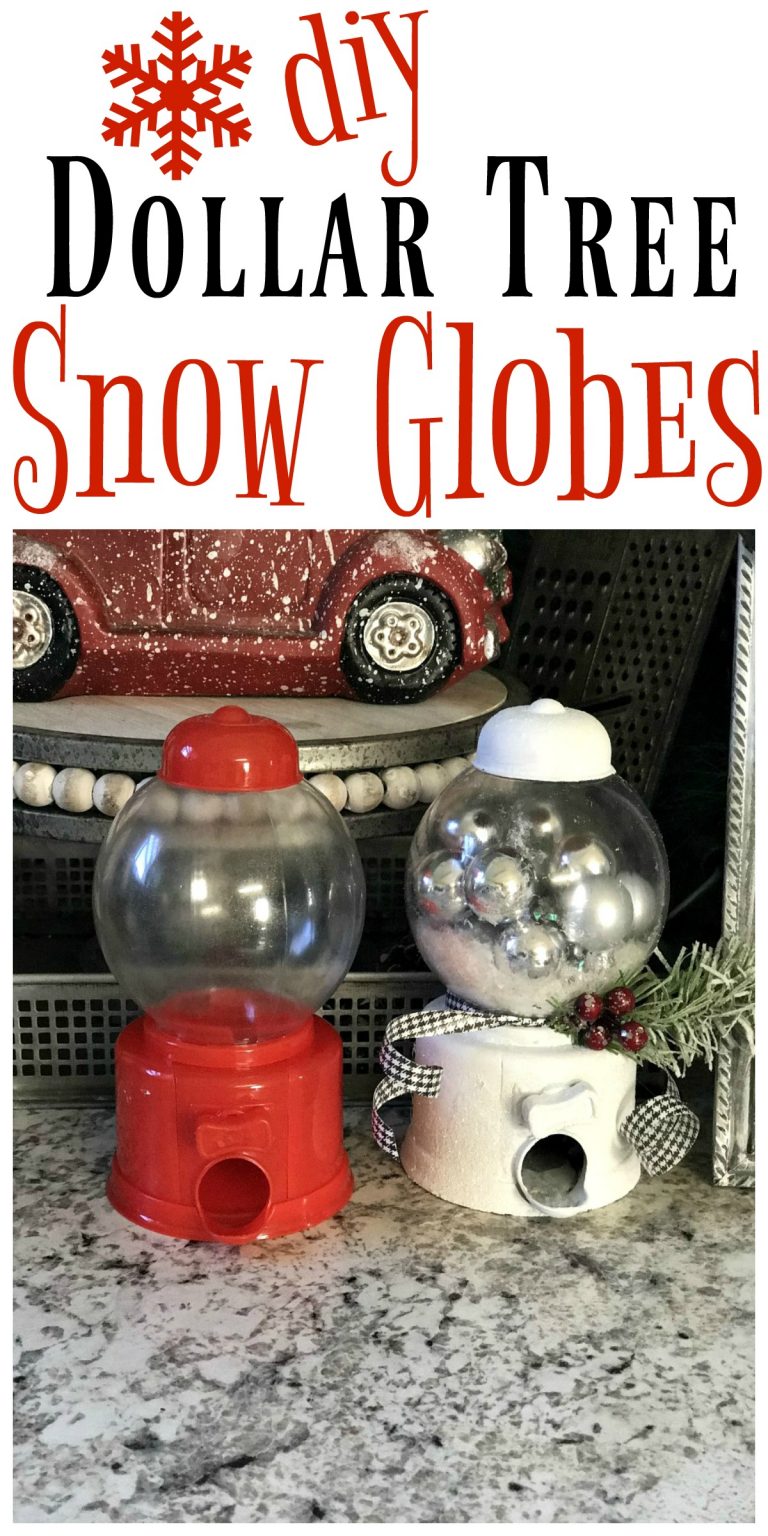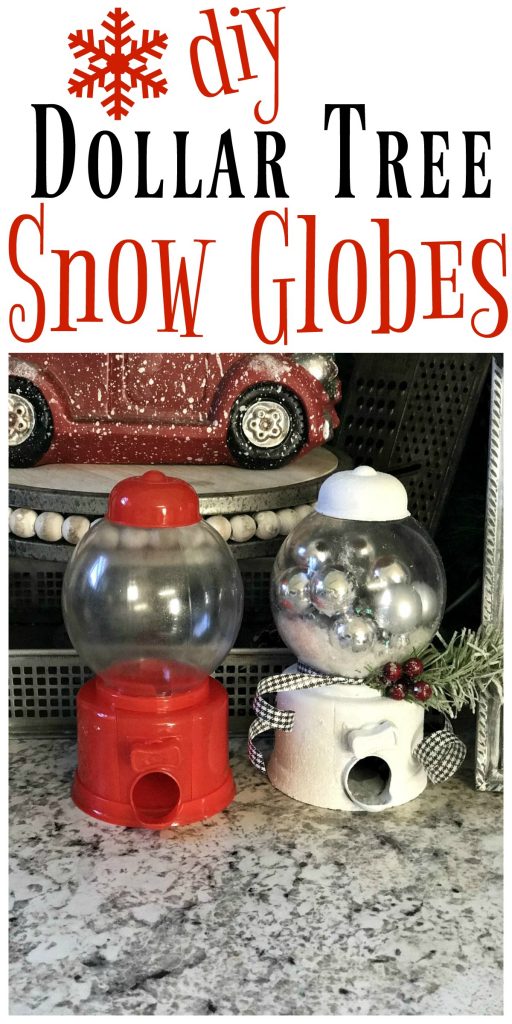 Be sure to follow along on Social Media!