I absolutely love a berry wreath! They just scream Christmas season to me…but sometimes, they can be a little pricey!
Well, I do have several already in my stash- but I thought it would be fun to see if I could create one myself on a tighter budget to share with everyone…and guess what?!?! I DID!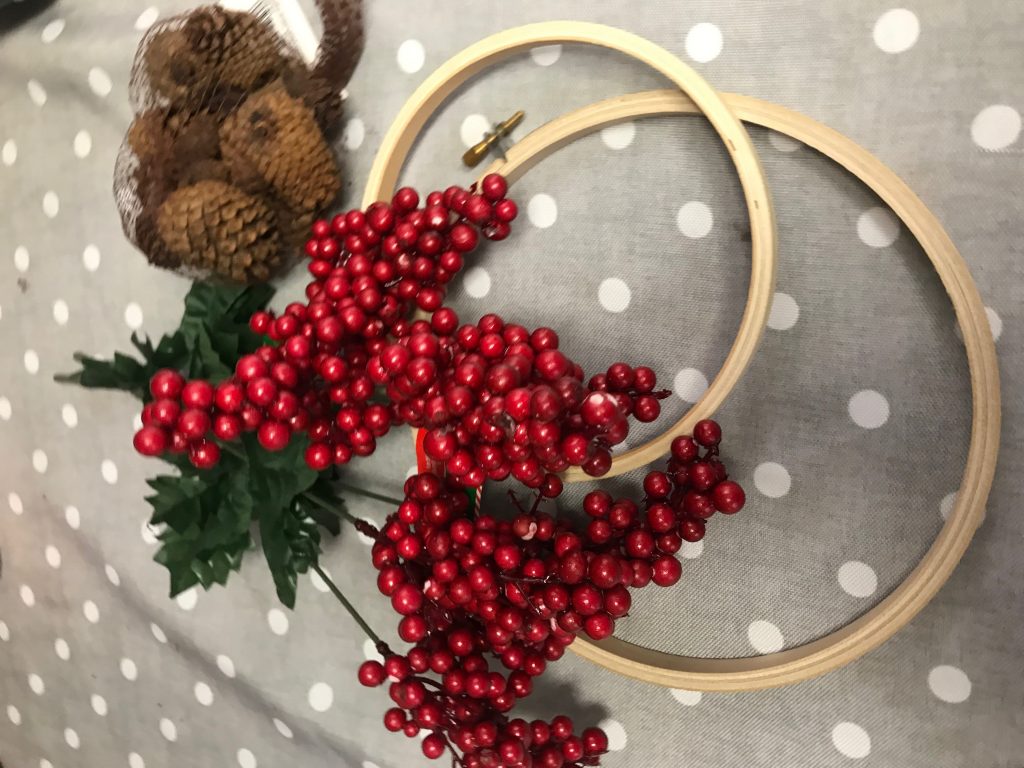 Here is what I used for this project:
Dollar Tree Berry Stems ($1 each)
Hot glue gun
Floral Tape (Dollar Tree)
Package of scented pinecones- or any pinecones (Dollar Tree)
Medium sized embroidery hoop (any craft store- very cheap!)
This is very easy…a little time consuming, but easy!
First, I wrapped my entire embroidery hoop in floral tape so that it was green and didn't stand out too bad! (no picture of this, sorry!)
Then, I simply took my berry picks and took the berries off! I cut them down or simply pulled the entire stem off (it pops right off).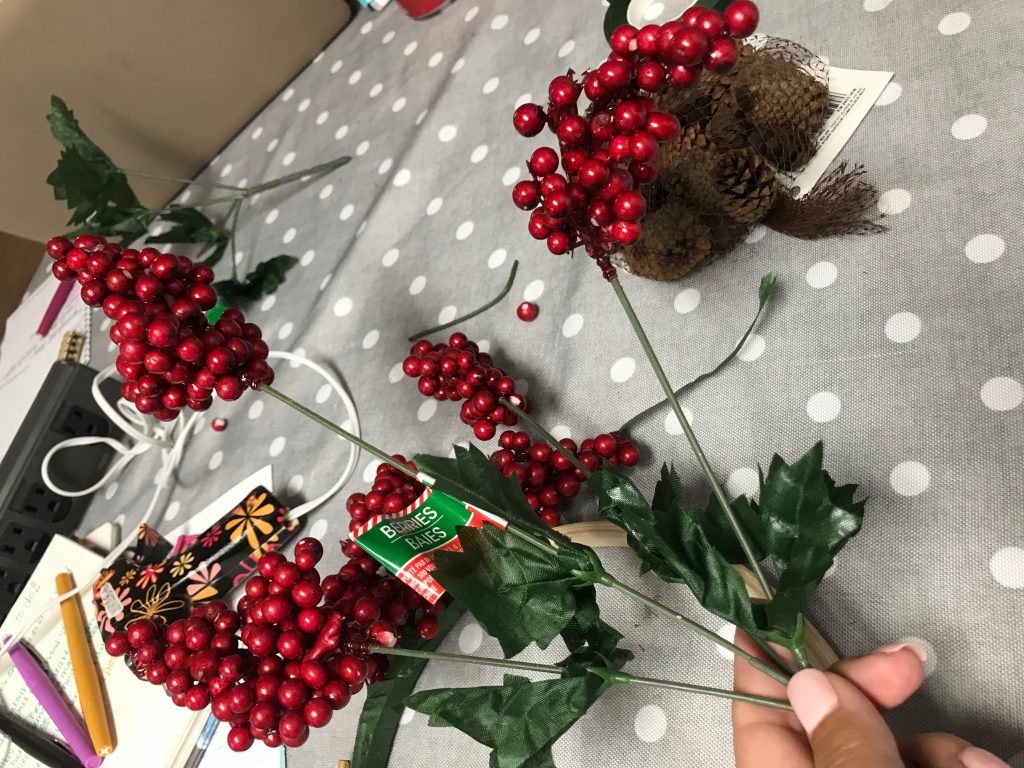 I didn't want the leaves. They look too fake, and I don't need them for this wreath anyway.
I then started wrapping stems in different directions on my hoop, by using my floral tape. I also used hot glue to make sure things stayed in place a little better, where needed.
After I had a decent circle going , I proceeded to hot glue some of my berry pieces that had no stem onto the top of the other berry pieces!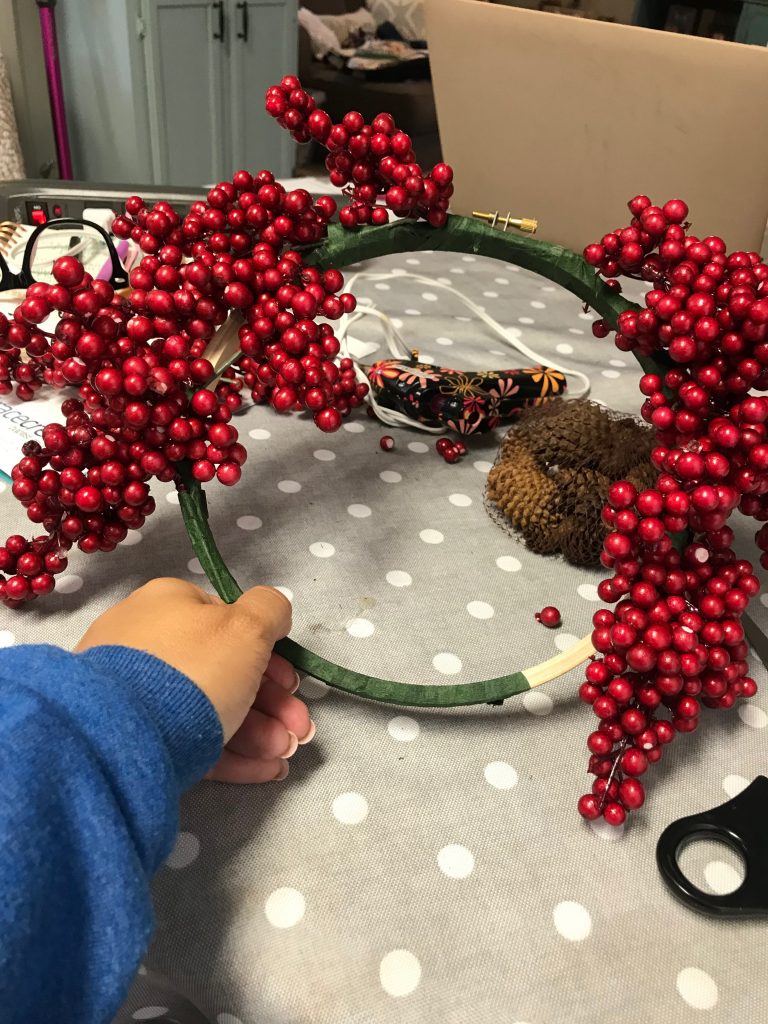 Once I had a fairly full circle, I went back in and filled in some of the bare spots with my pinecones by hot gluing them on!
*I used 6 berry picks for this project!*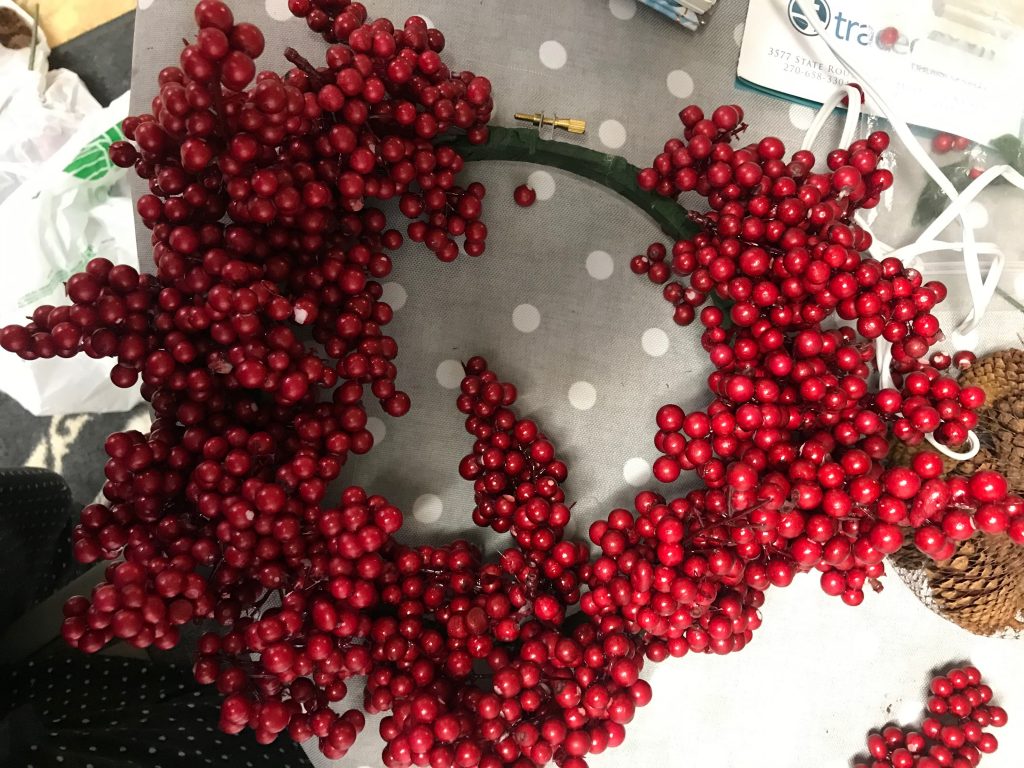 This was such a fun little project, and I just love how it turned out! Beware though, I burnt my fingers ALOT! I forgot my finger protectors! OUCH!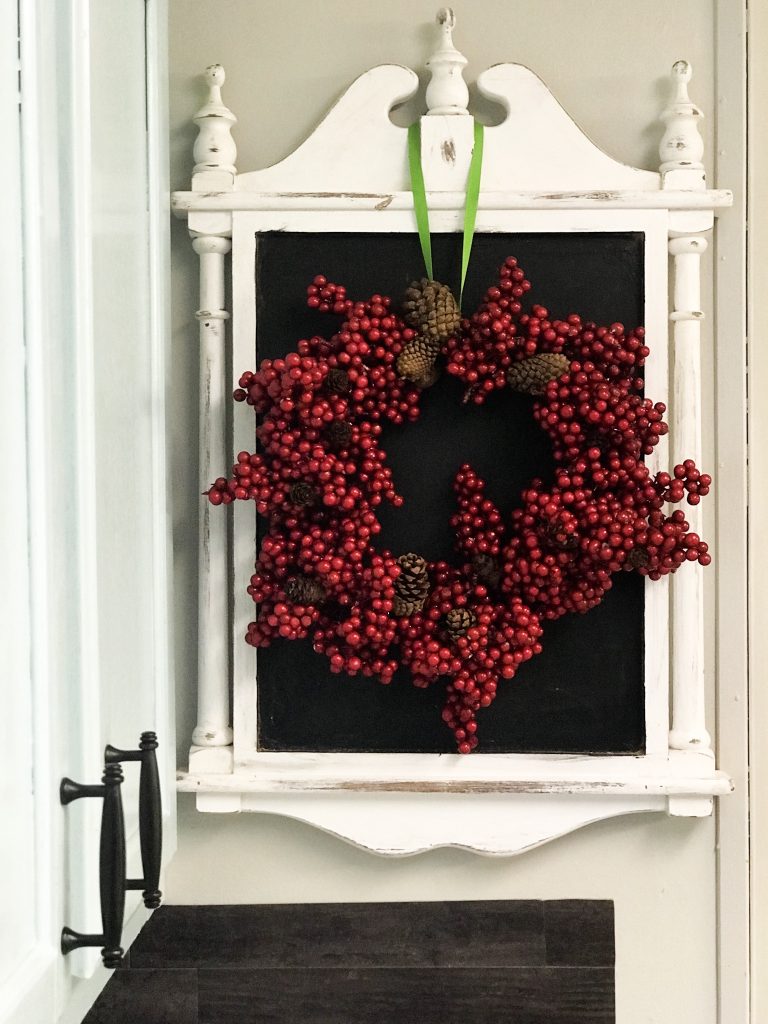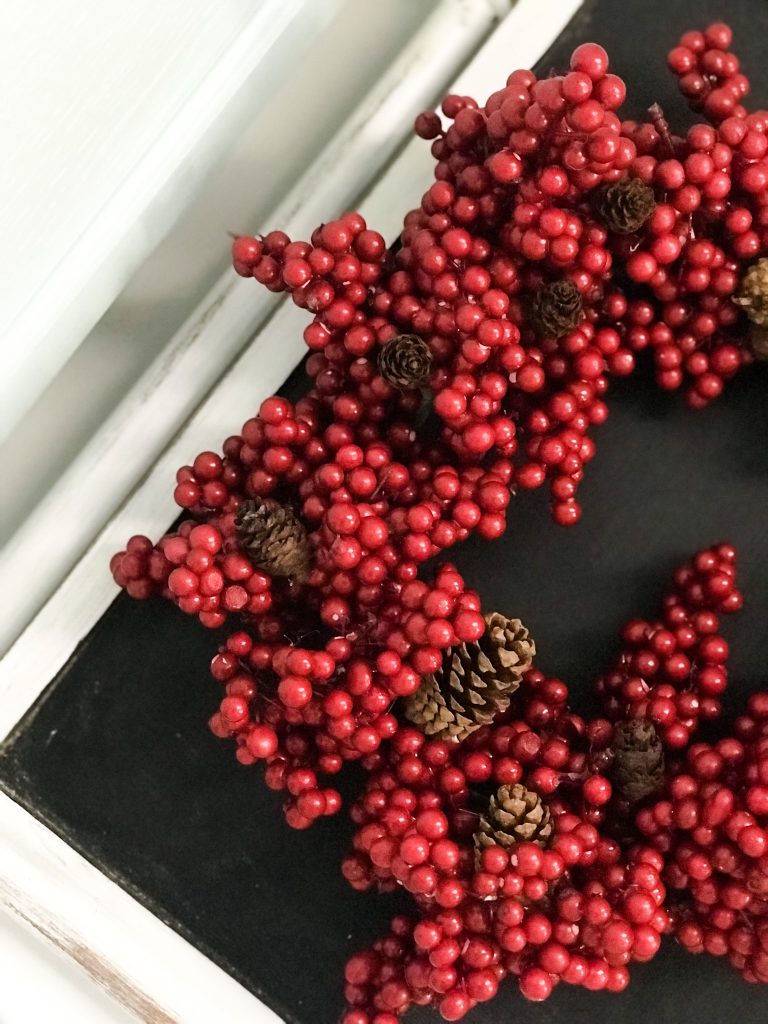 PIN FOR LATER!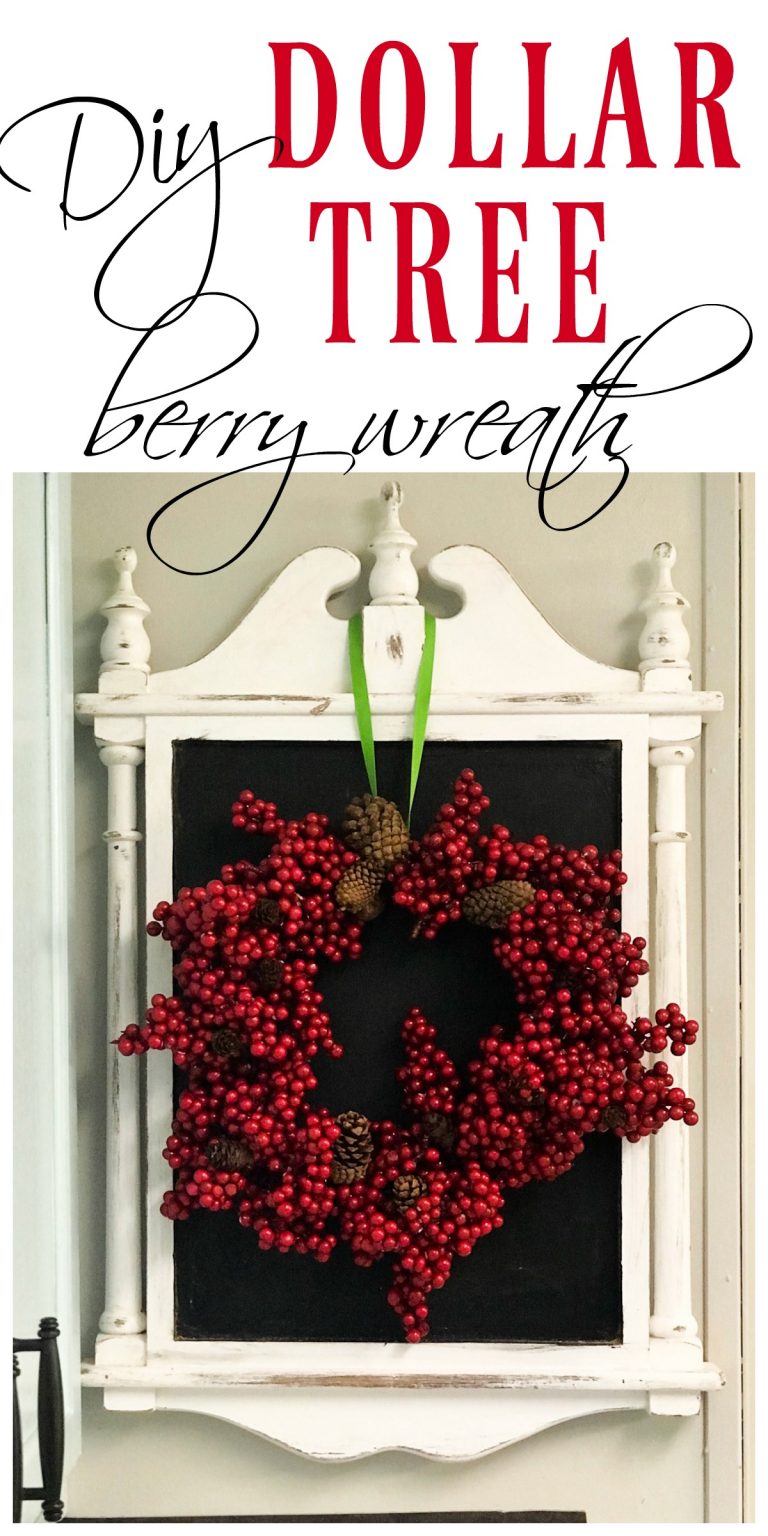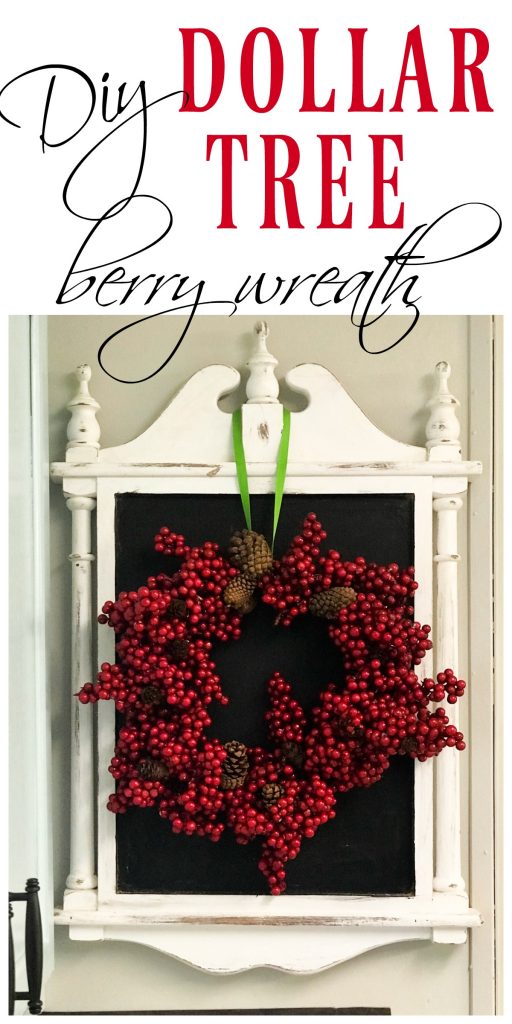 Tell me what ya think !!!
Are you following on Social Media!? You SHOULD BE!
Facebook|Instagram |Pinterest|YouTube|Email