How to make a wooden nativity scene!
I have been looking everywhere for a nativity scene that fit my style for my home, yet also fit my budget. I didn't realize that was going to be such a hard task!
You see, I had my $.53 nativity scene, but tragedy struck…and that scene is now broken in shambles.
SO, I needed a new one…since, let's get real- THAT is what Christmas is all about!
I found my answer!
While perusing the aisles at Hobby Lobby, I found the most awesome wooden nativity scene….all bare and ready for the magic to happen!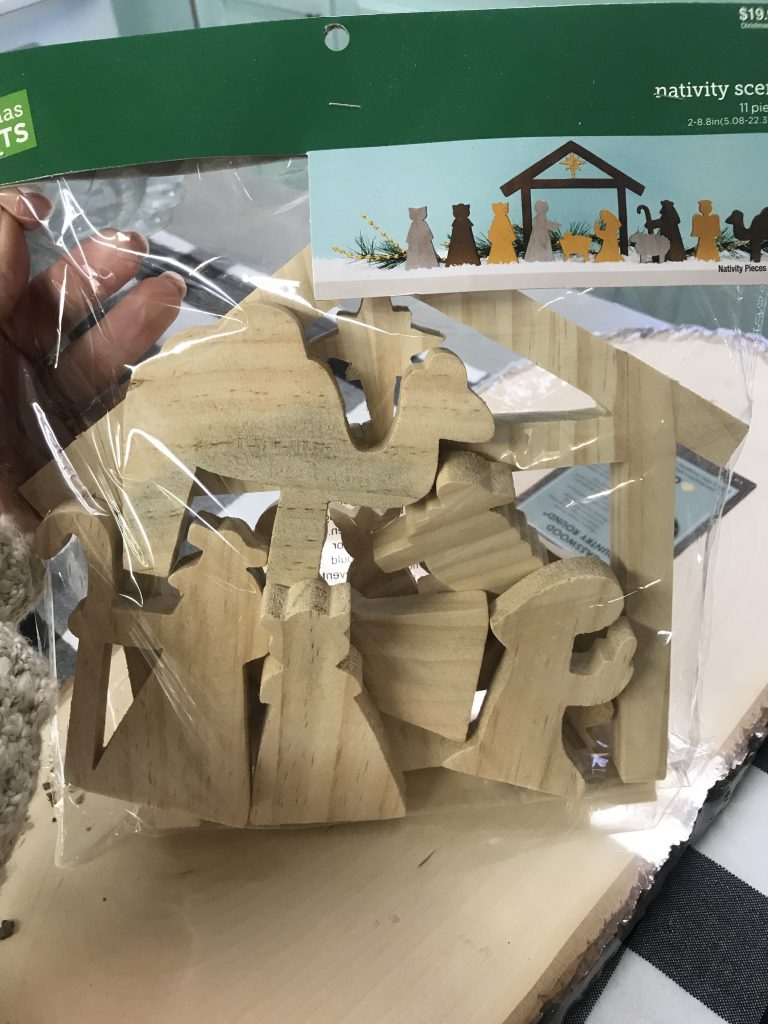 I also found the most amazing wood slice, and I knew it was meant for amazing things as well, even though at the time- I didn't know I would use the two together!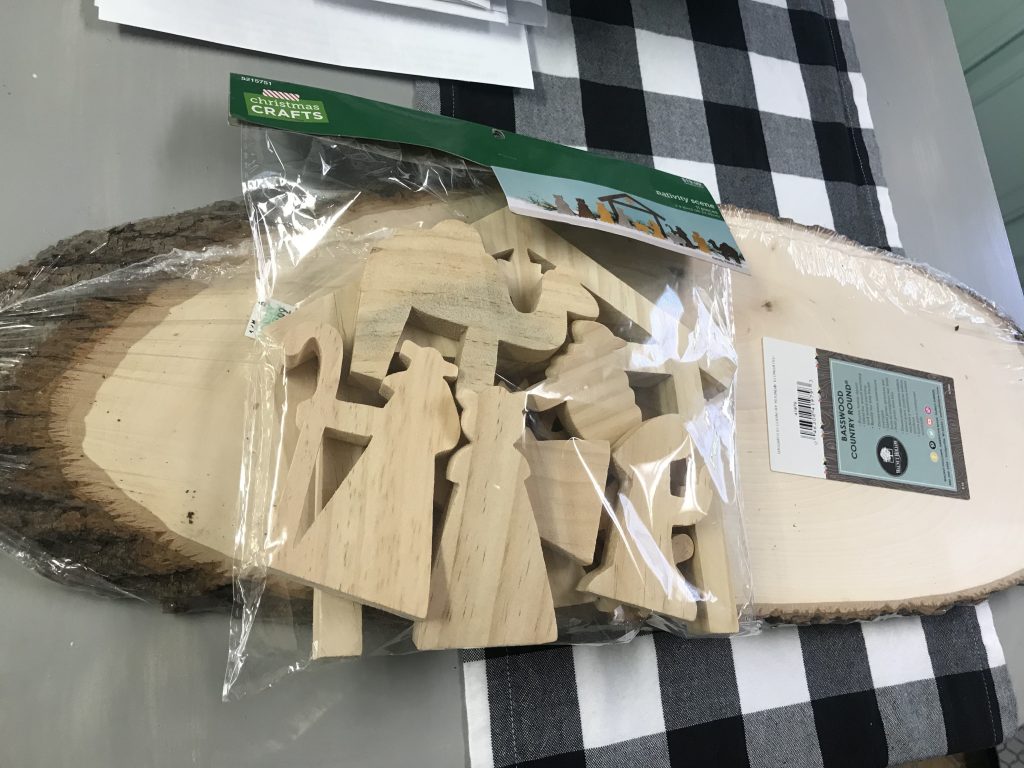 Supplies Needed:
Wooden Nativity Scene from Hobby Lobby (got it when Christmas was 50% off)
Stain (Walnut gel stain)
Paint brush for stain
Piece of sandpaper or sanding block
Large wood slice (or something similar to place your nativity on) I got mine at Hobby Lobby when it was 40% off
Moss from Dollar Tree
The process was very easy!
I simply stained each piece of my wooden nativity scene, front and back…and once dry, I sanded down the edges with my sanding block!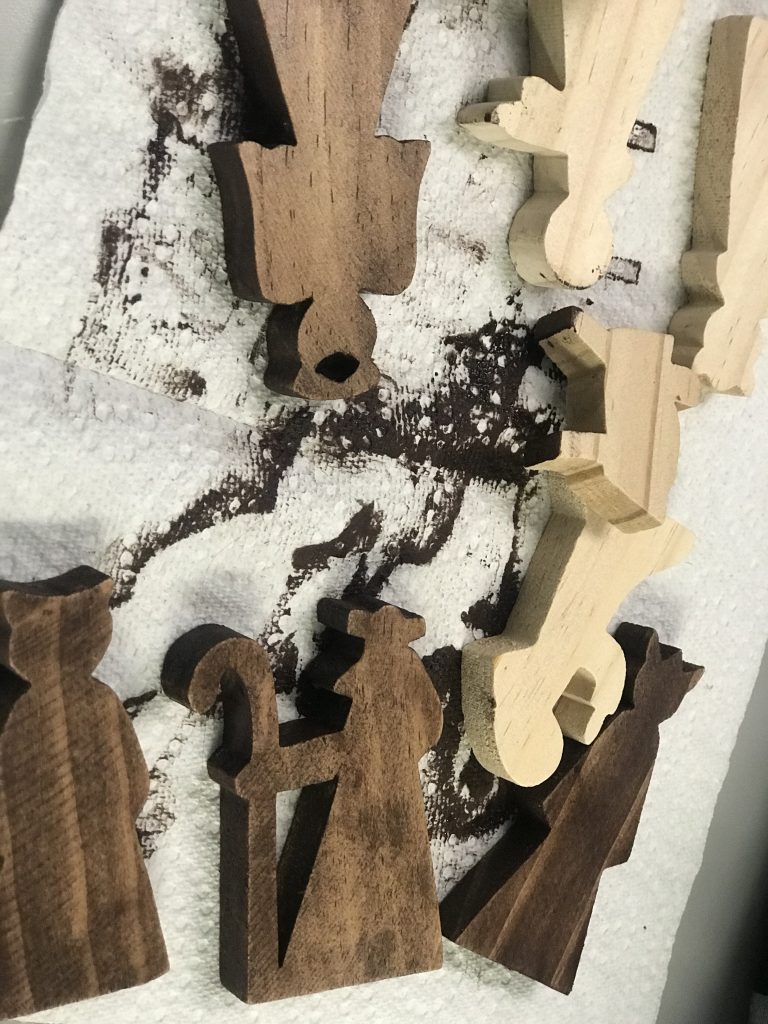 I took my wood slice and put moss all around where the nativity would be. (I simply put hot glue on it and then pressed the moss around on the glue)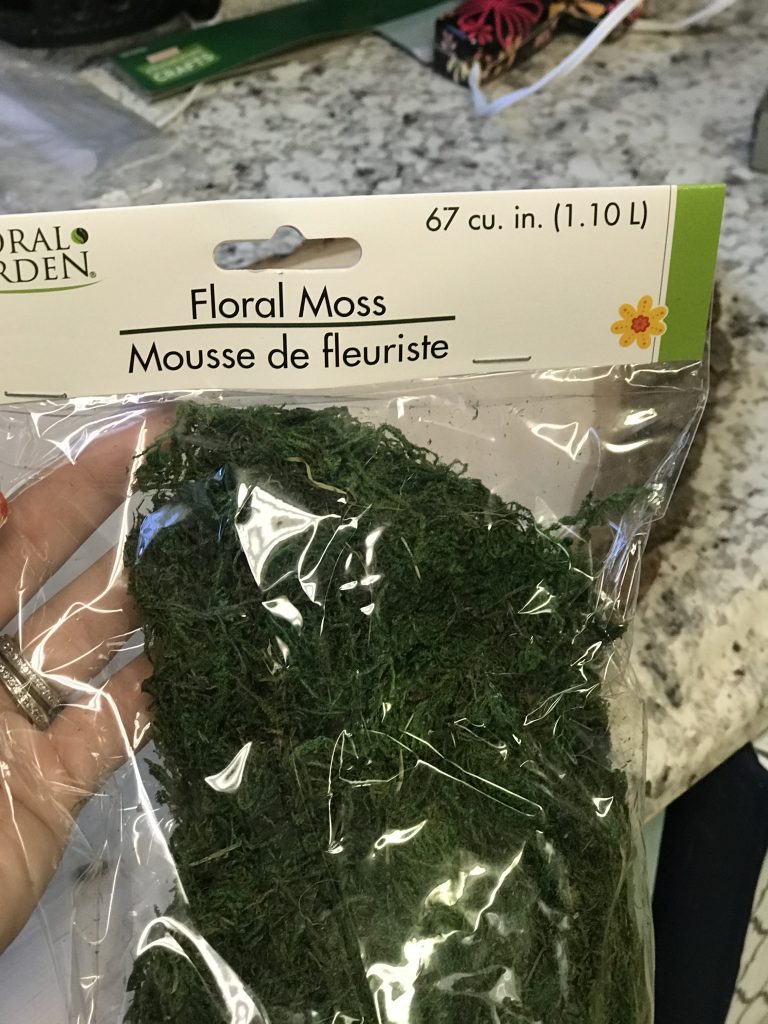 After that, I took my nativity pieces and sat them around on the wood slice, arranging them how I liked them…and hot glued them in place!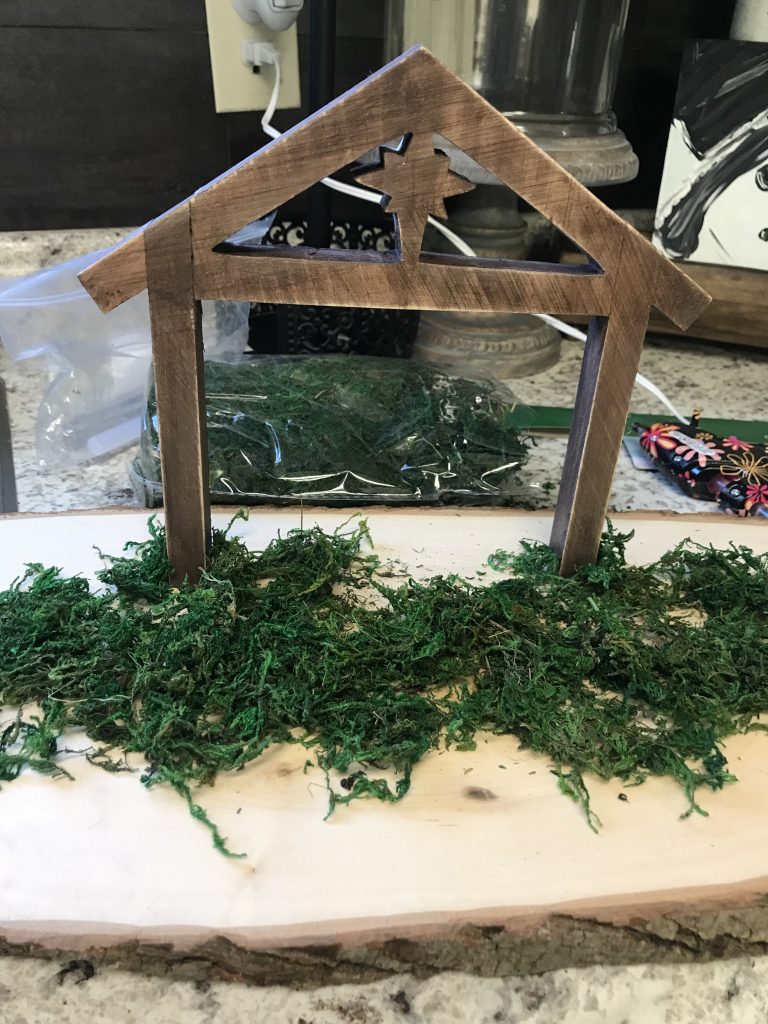 TA-DA! ALL DONE. I am super impressed with how this turned out!!! ANYONE can do this!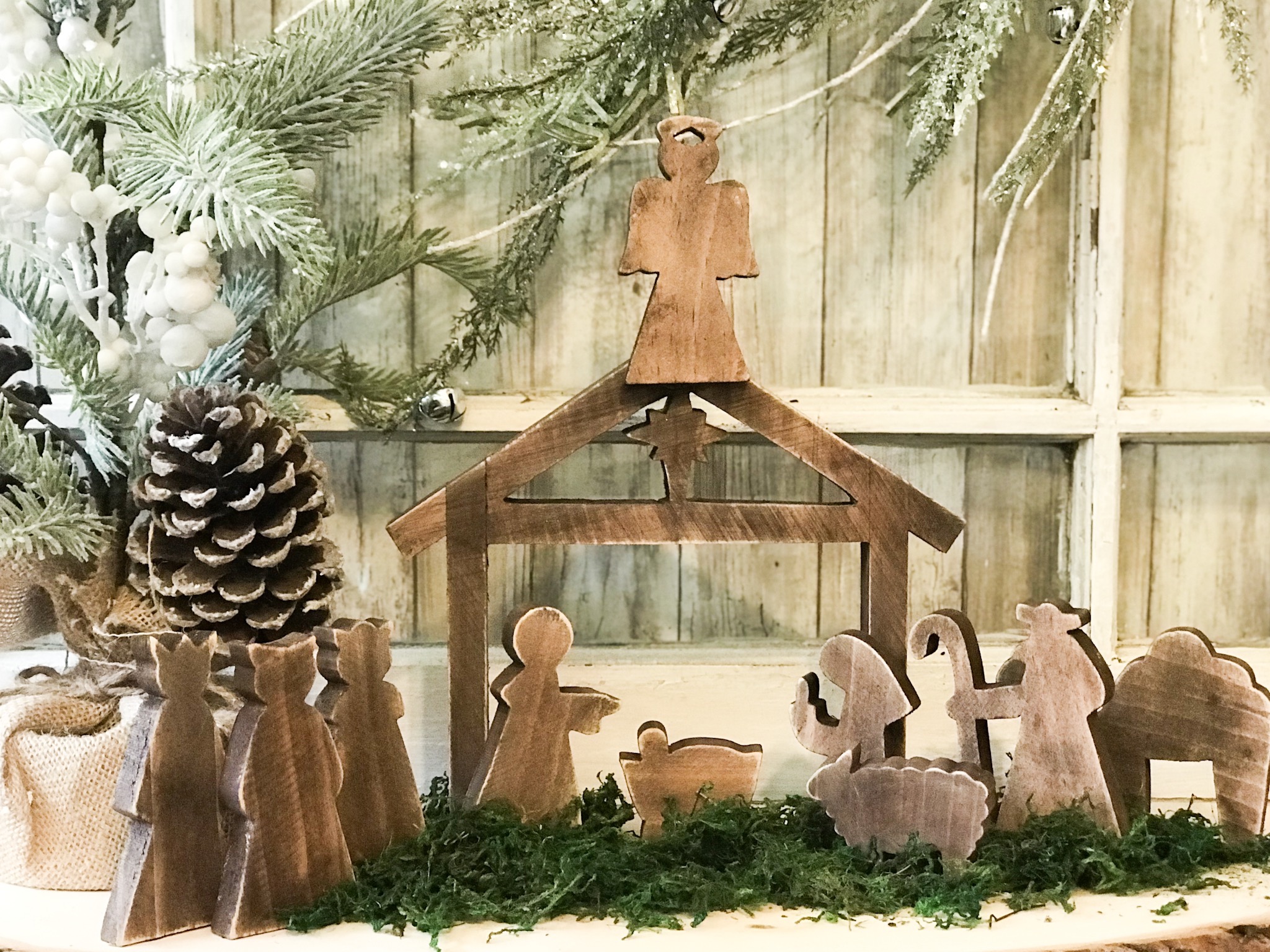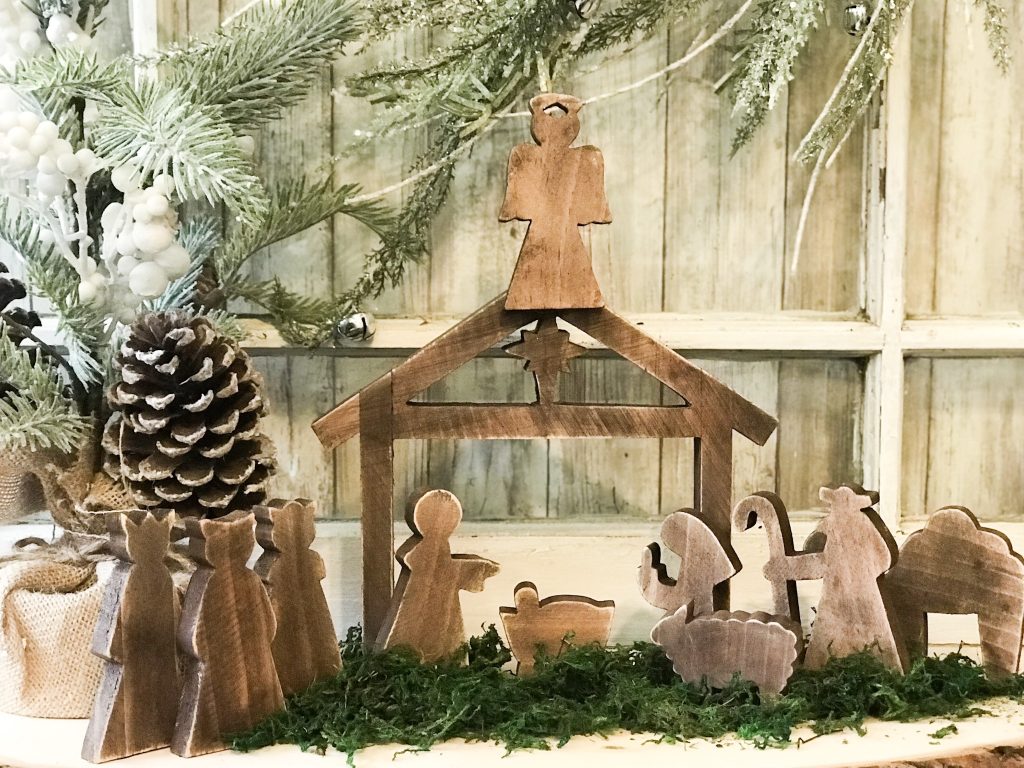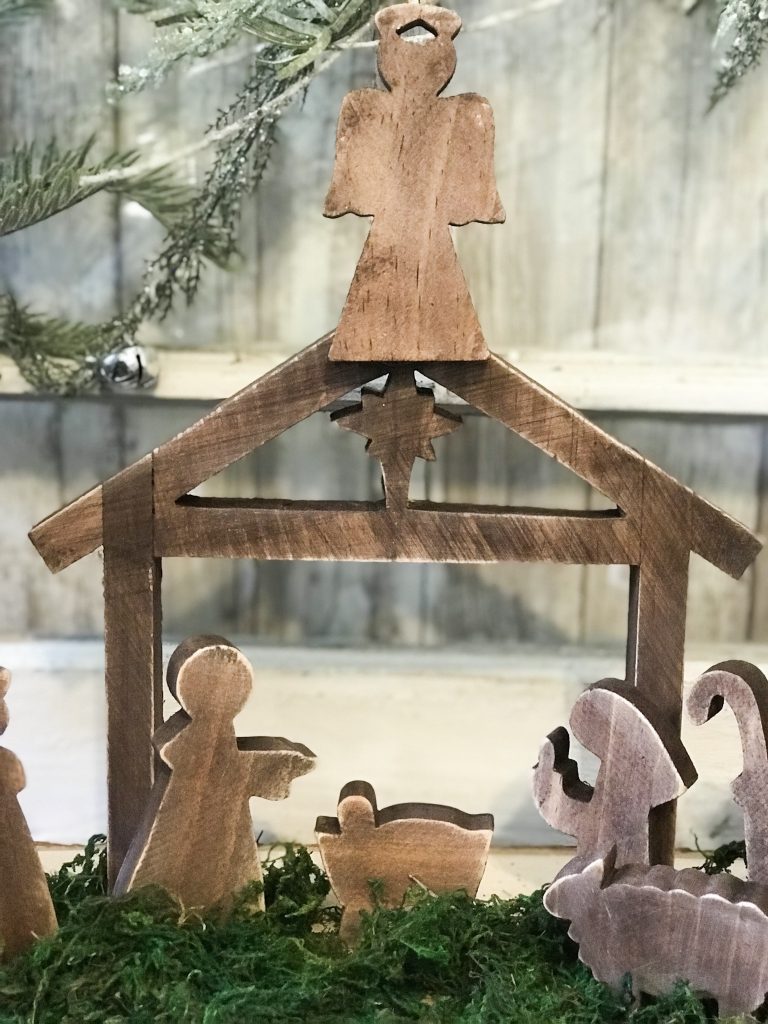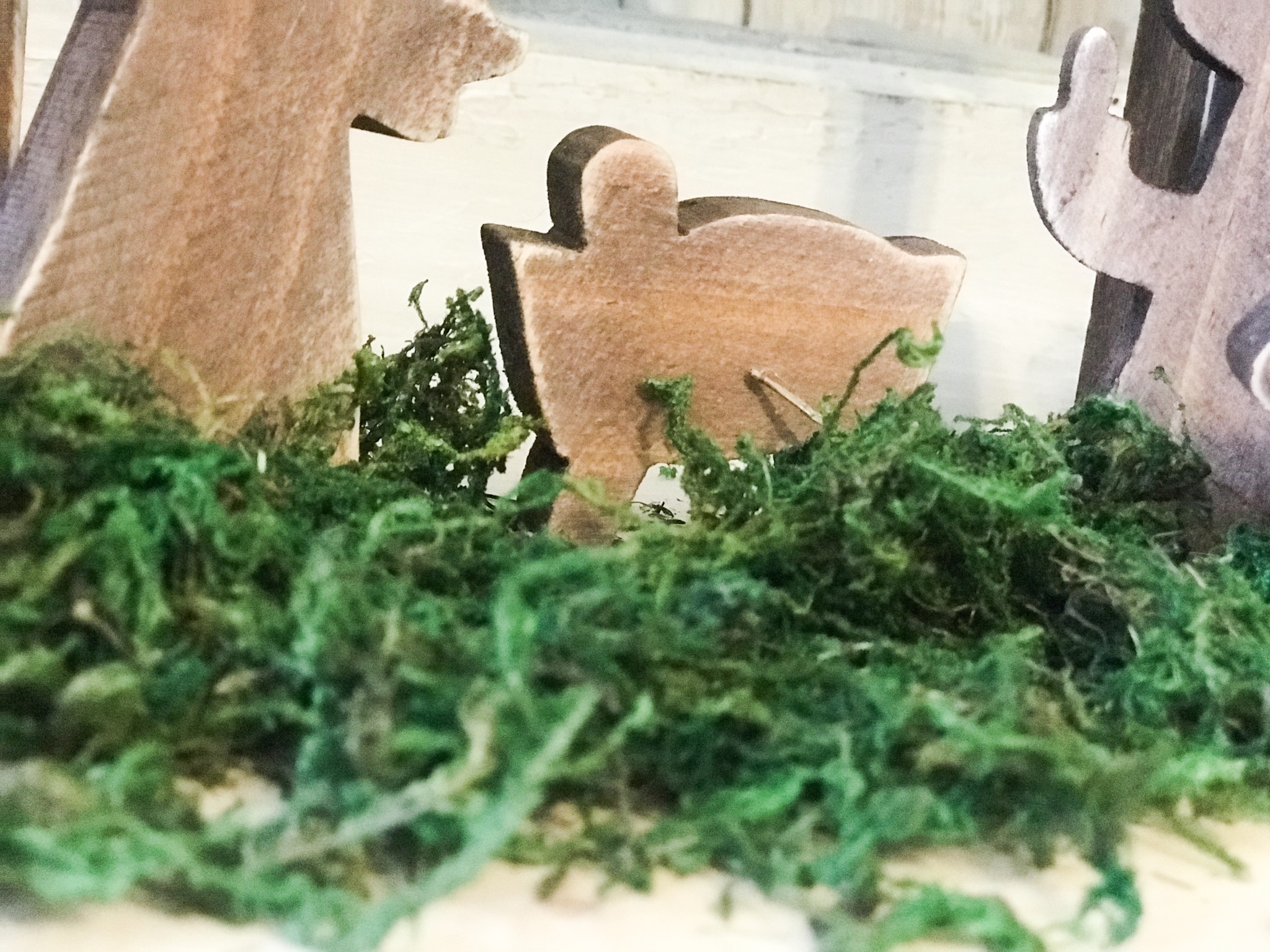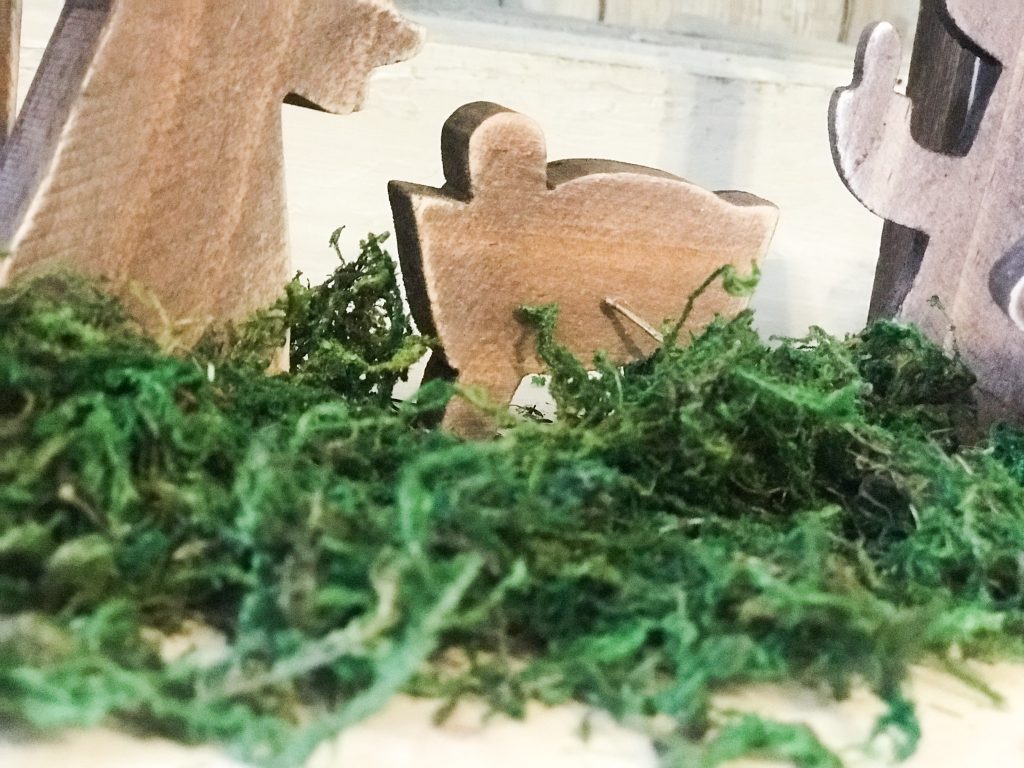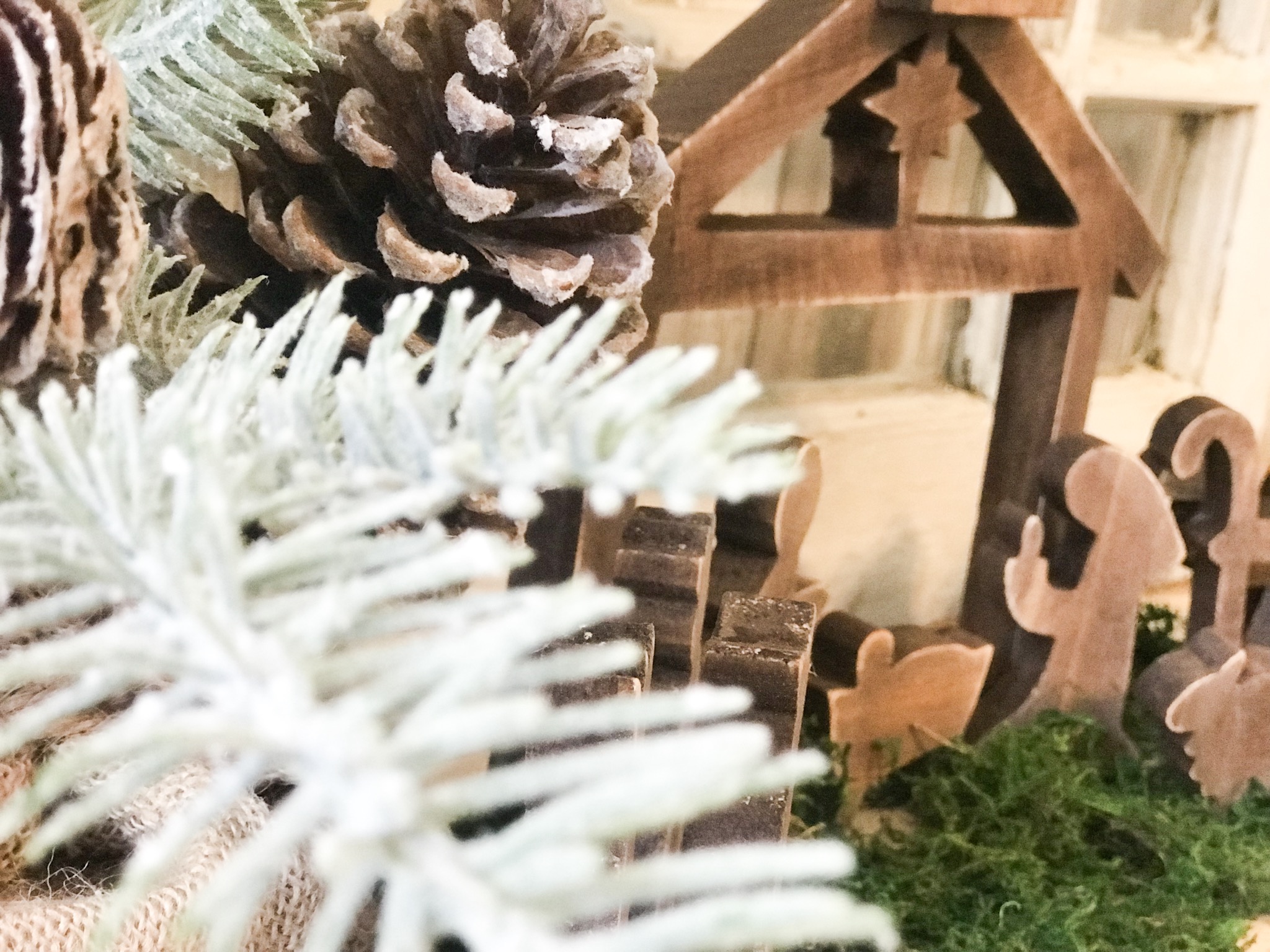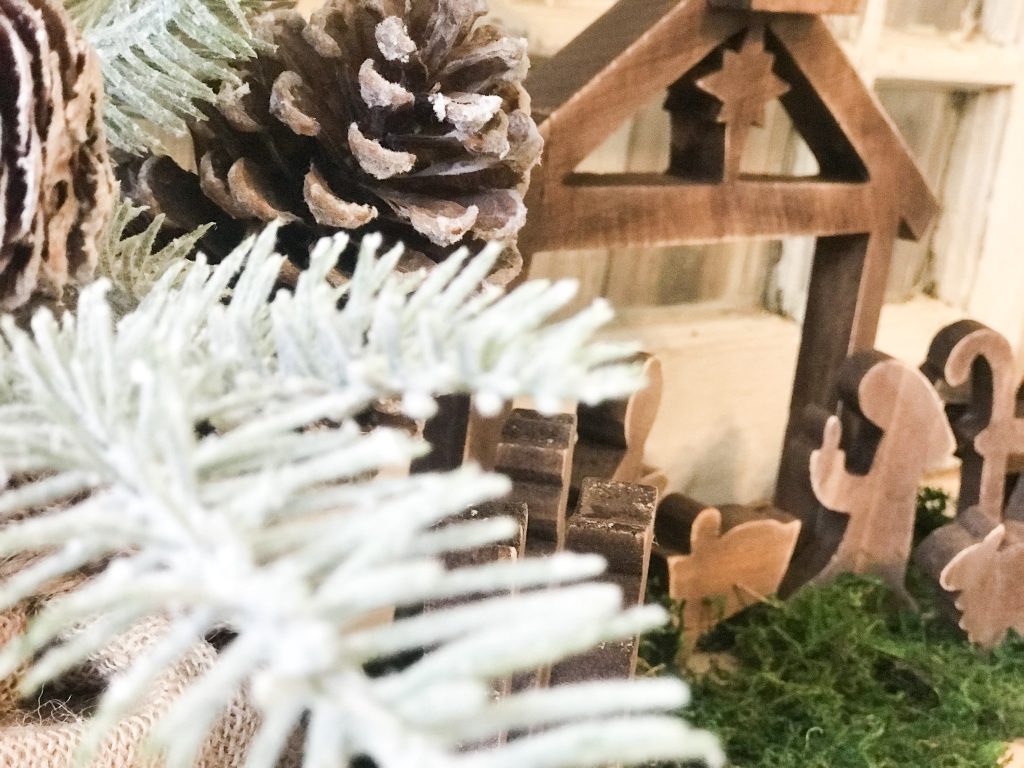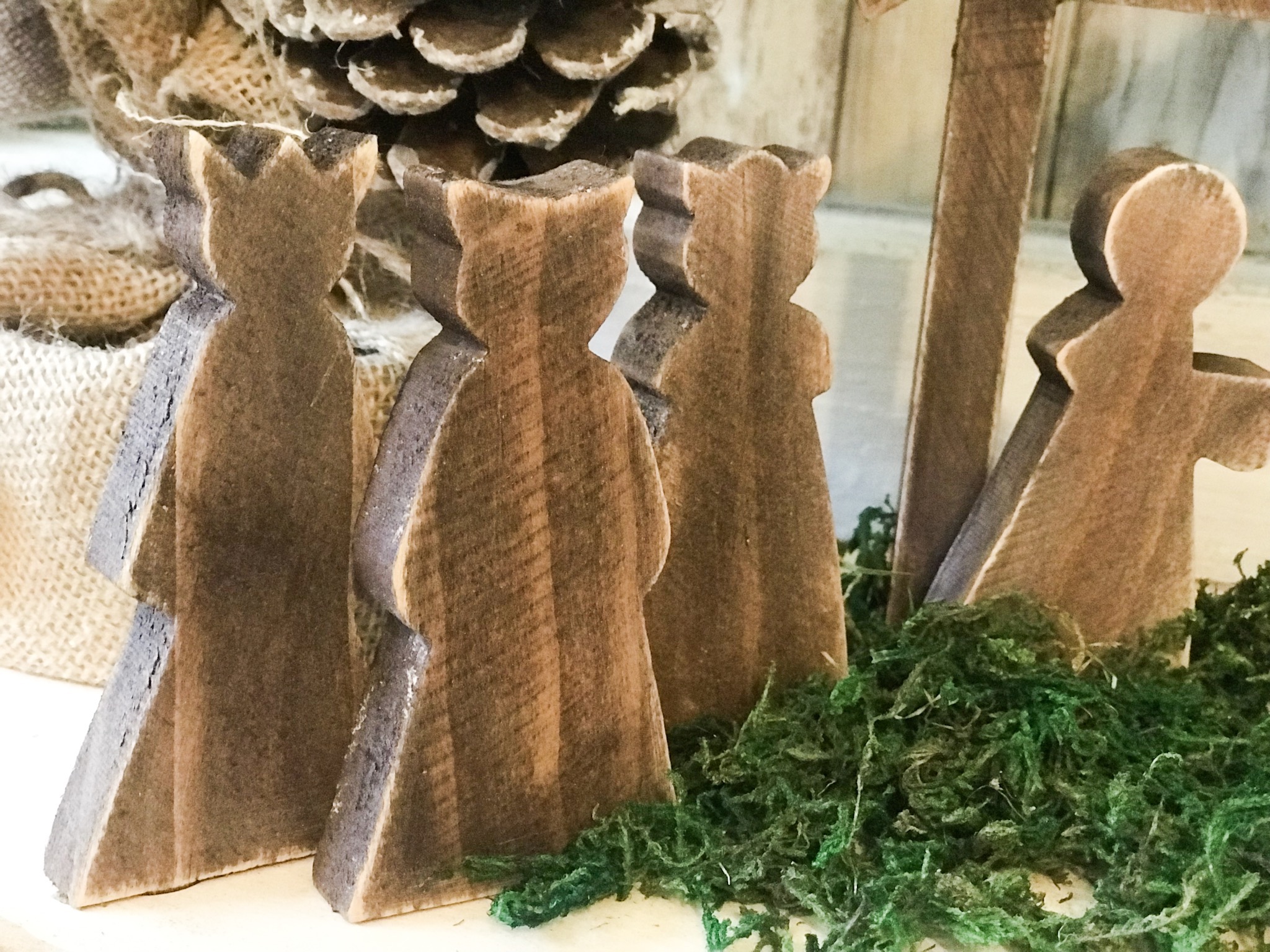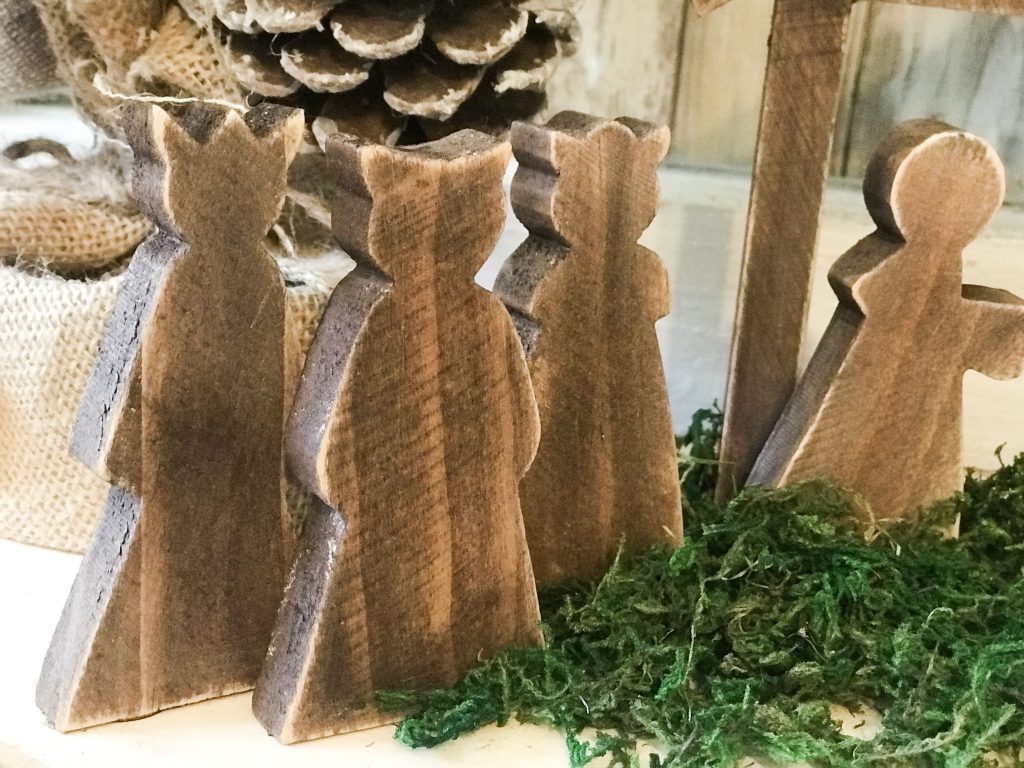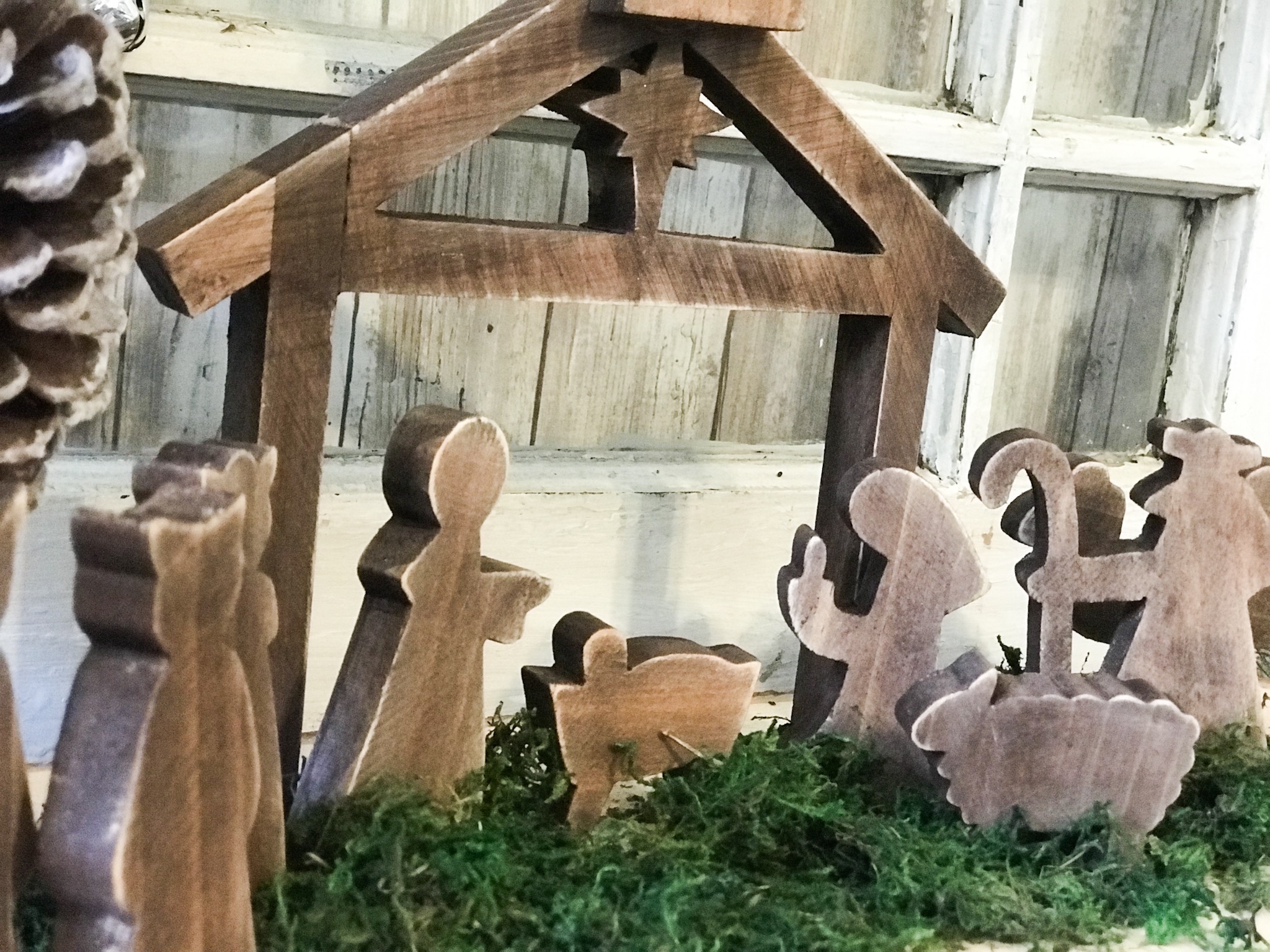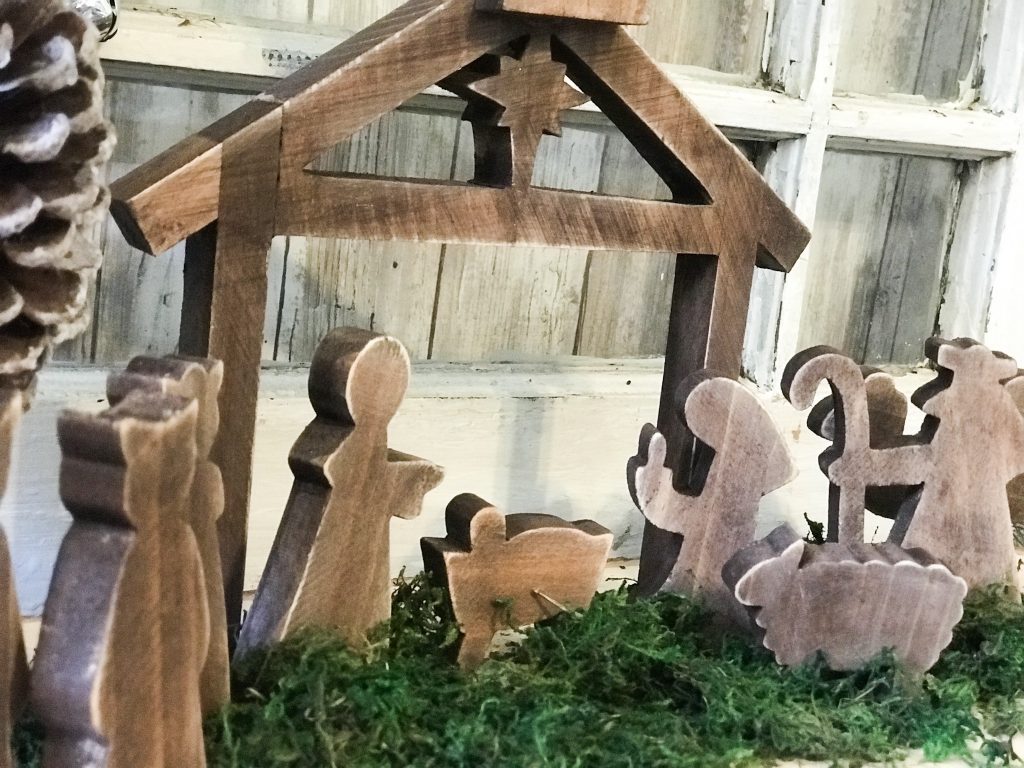 What did I tell you?!?!? IS THIS NOT ADORABLE?!?!?! I am totally excited about placing it in my new home!!!!!!!
PIN FOR LATER PLEASEEEE!!!!