How to make a no sew fabric Christmas tree!
I may be the rare duck here, but I can't sew! I can't believe I said that out loud to all of you, but whew….the truth is refreshing! LOL. No, really…I can't sew at all. SO, that is why I love this Christmas diy so much- it does NOT require any sewing at all….and it is SUPER adorable!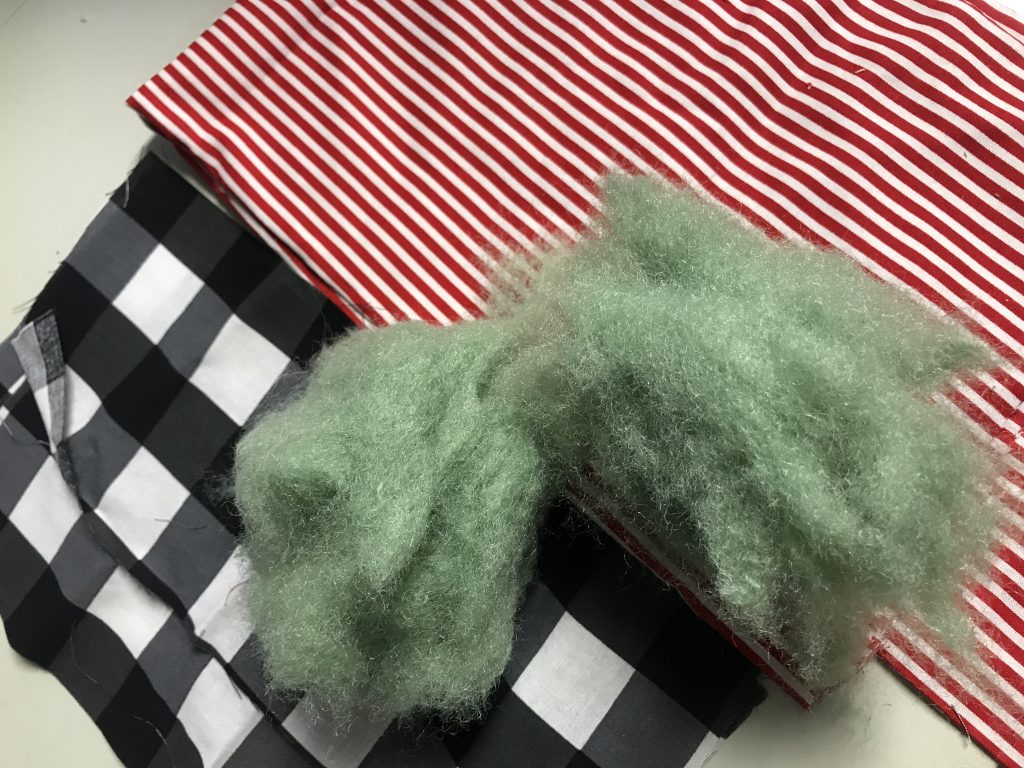 Supplied Needed:
Fabric of your choice
Spindles or other large stick to make your base
Hot glue gun
Ribbon for bow
Small wood slice
Small pinecone for tree topper
Let's get started! It is soooo easy, and I have to be honest- the finished product was even cuter than I had hoped!
So, first off…I grabbed some of my favorite fabric that I had leftover from my Christmas in July event, and I simply cut the shape of a tree! NO, I did not measure. I did not draw a tree. I simply cut. I wanted a fun, whimsy, imperfect design.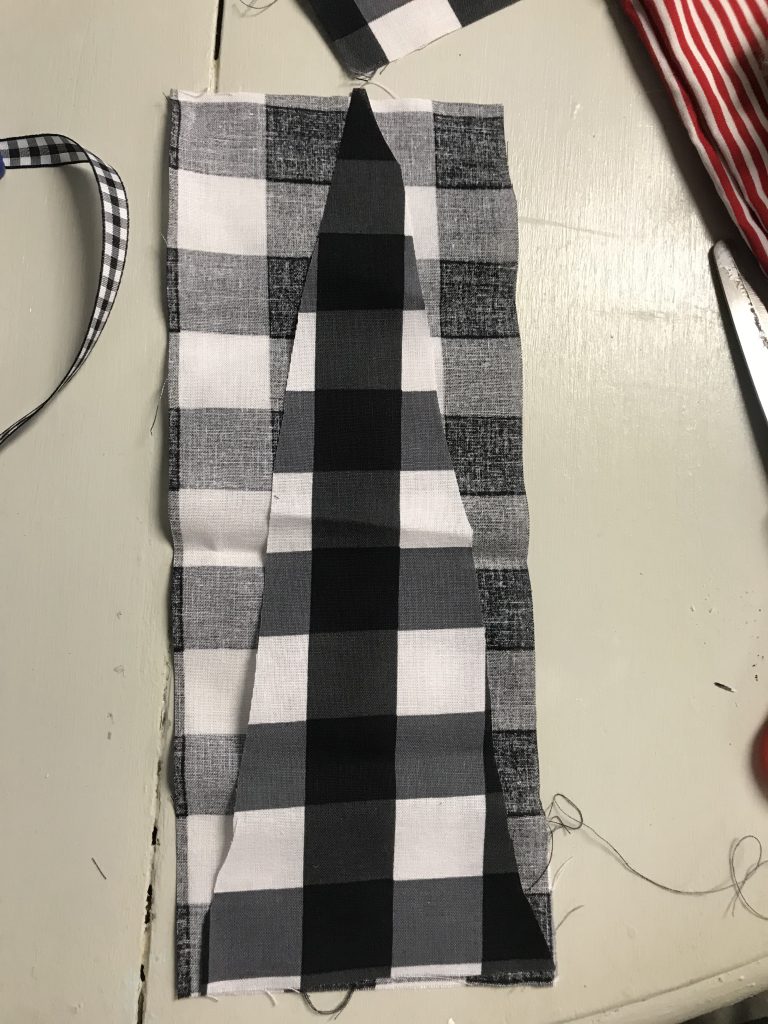 I went ahead and cut on two pieces overlapping so that they were identical.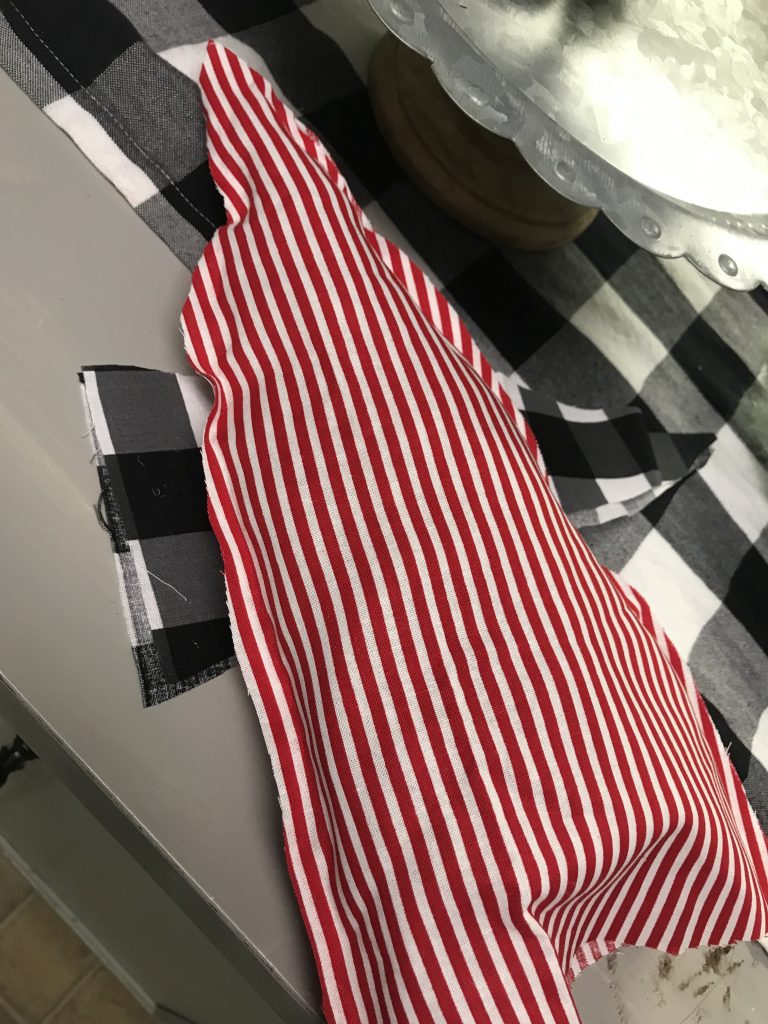 Once I had my tree cut, I took my hot glue gun and glued the sides and top together. I LEFT THE BOTTOM OPEN because I needed to stuff it with my stuffing! (I used old stuffing from a pillow I was getting rid of)
Stuff your tree until it is full and beautiful!
Once it is stuffed, stick your spindle up through the bottom. Be careful as to not bust it all up…just go calmly!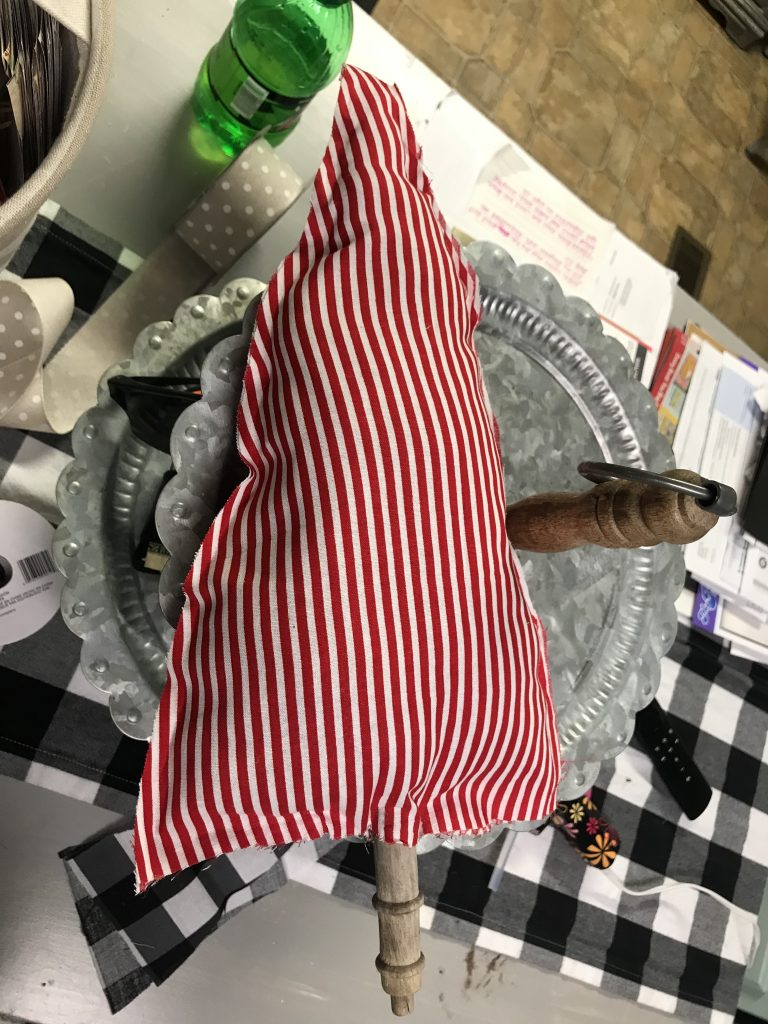 Once the spindle is up (or stick, or whatever you use), glue the bottom part together.
Once it is all glued together, make a bow to go across the bottom. This just adds extra cuteness, and it also hides the imperfections of the glue and spindle, etc…win win.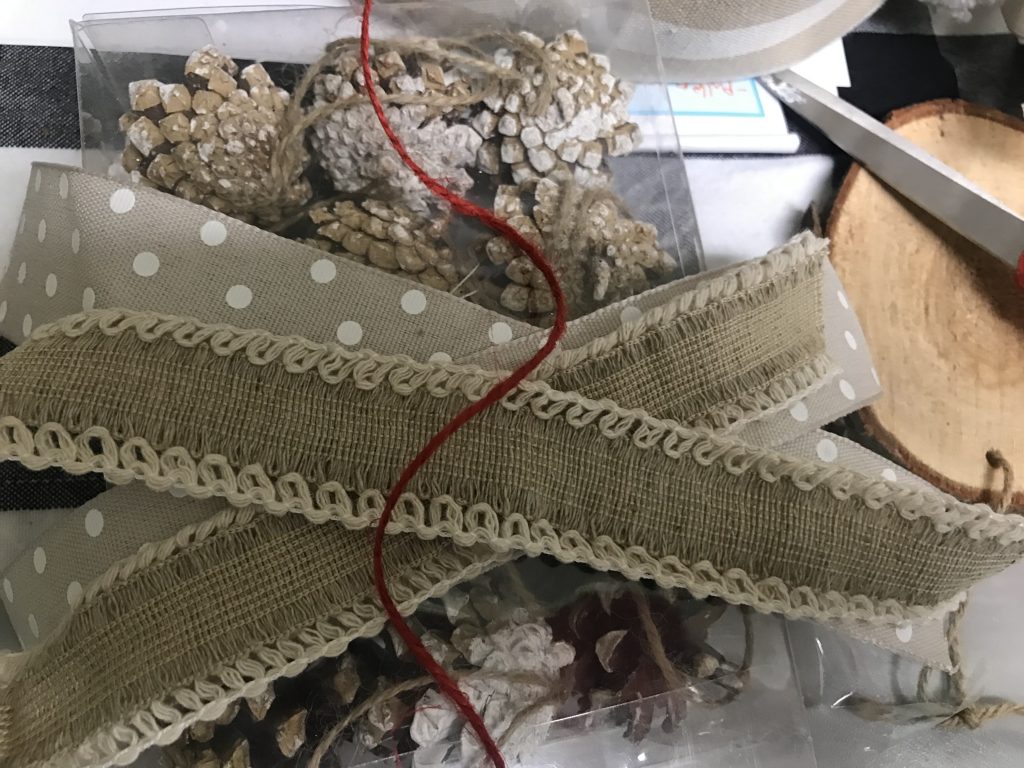 After that, go ahead and glue your spindle to your wood slice base. It may take quite a bit of glue to get it to stay, depending on how wide your spindle base is. The spindle I used for my black and white tree is much thicker, so it stuck right away. The spindle on my red and white tree is thinner, so I made a "tree skirt" with ribbon for it, as to help brace it better.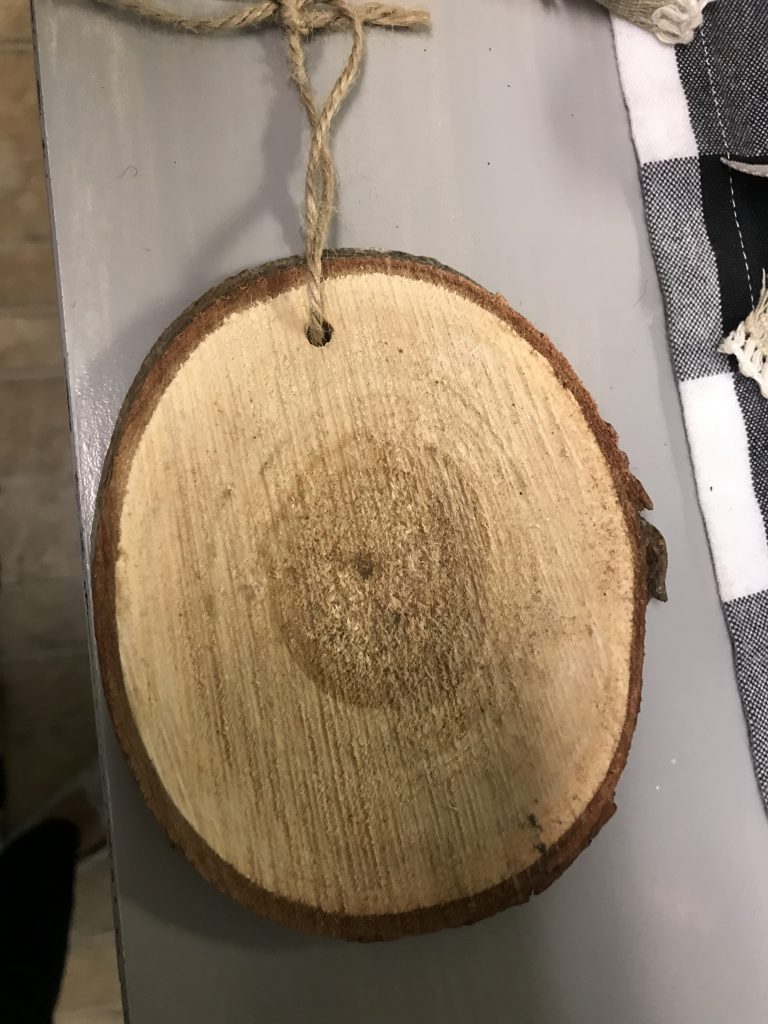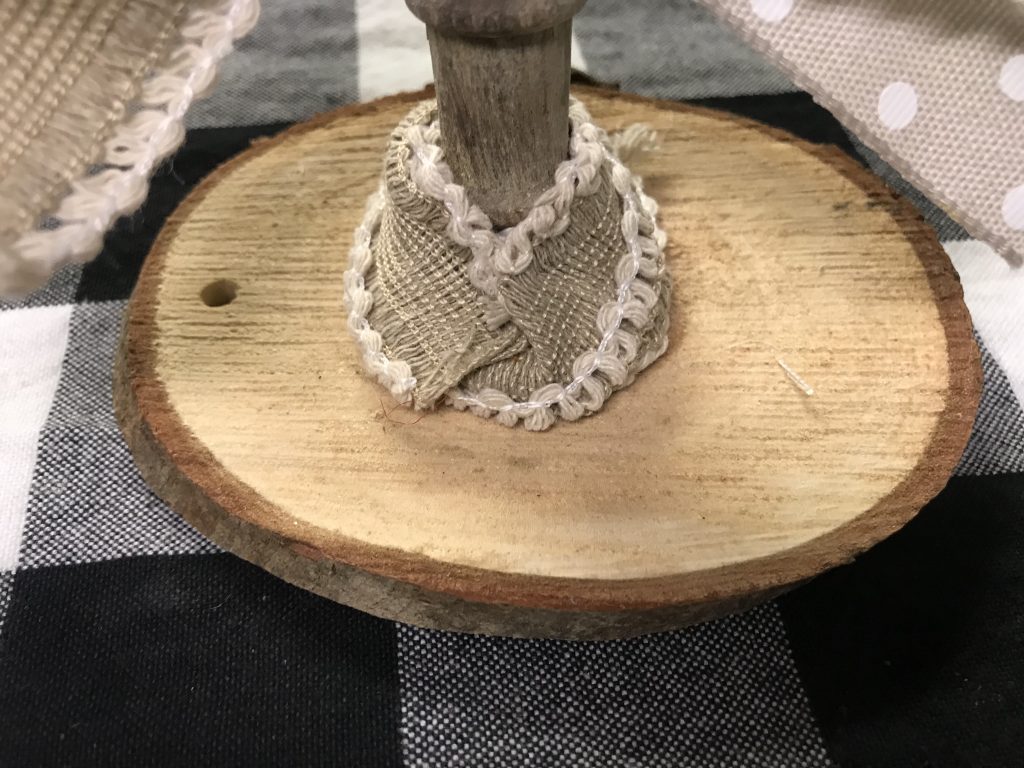 Once your tree is all set on your base, add your pinecone to the top! I used these pinecones from Dollar General. They were just $1 for the whole set!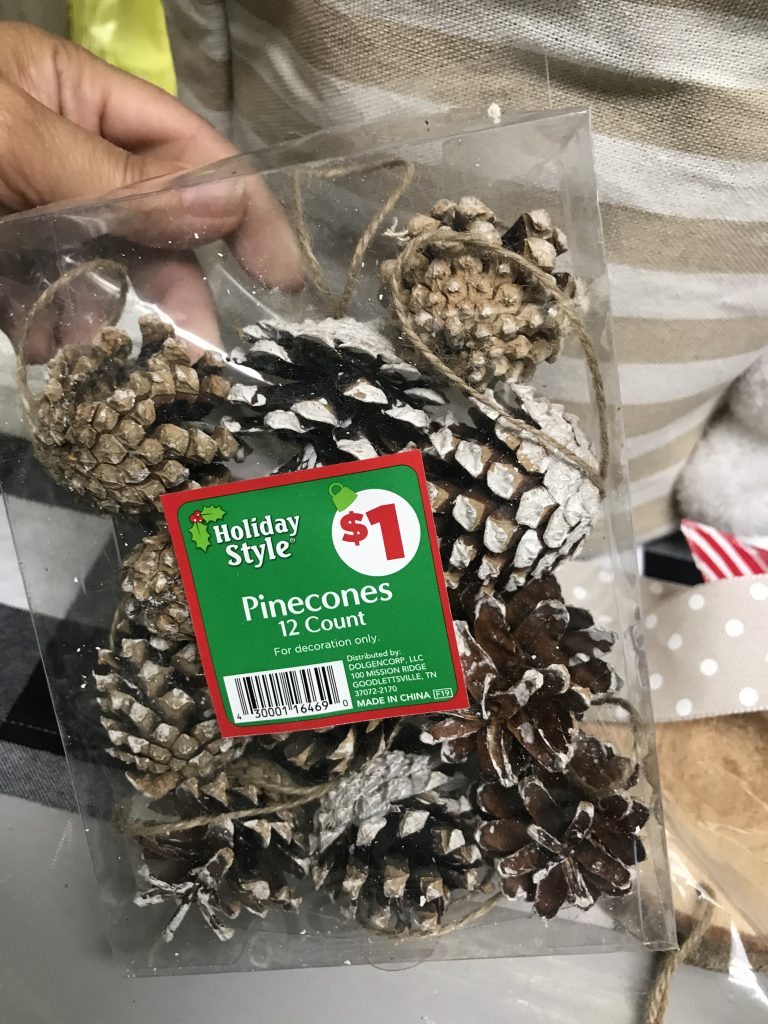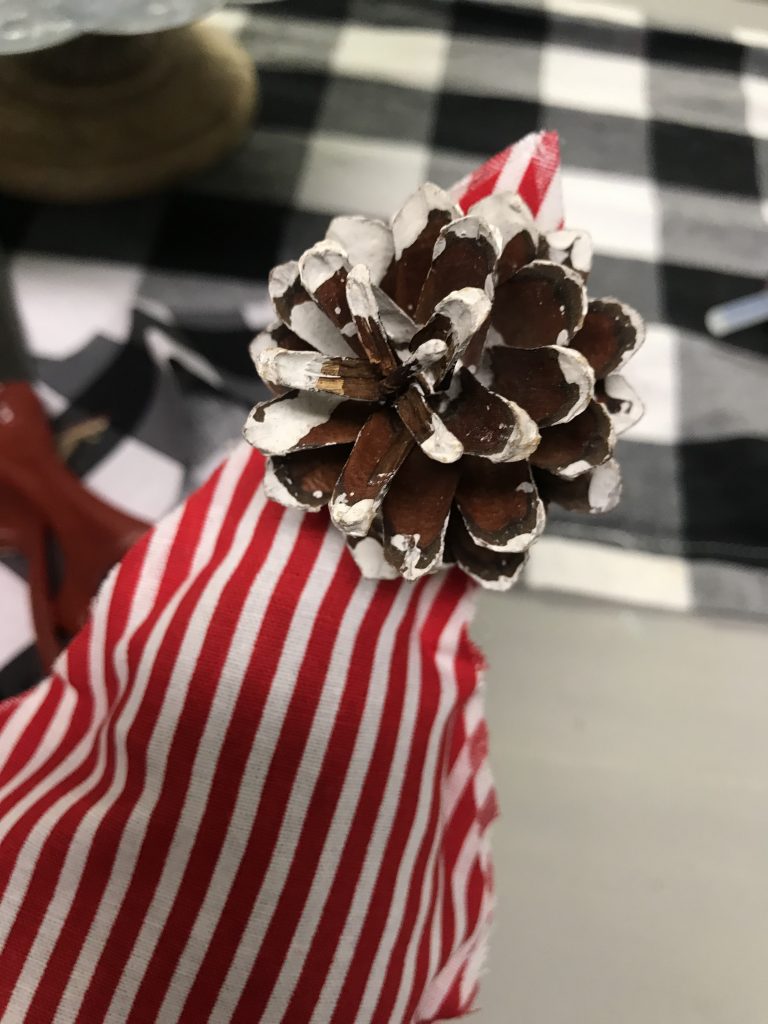 And now….you are DONE! Now you have the CUTEST little fabric trees EVER!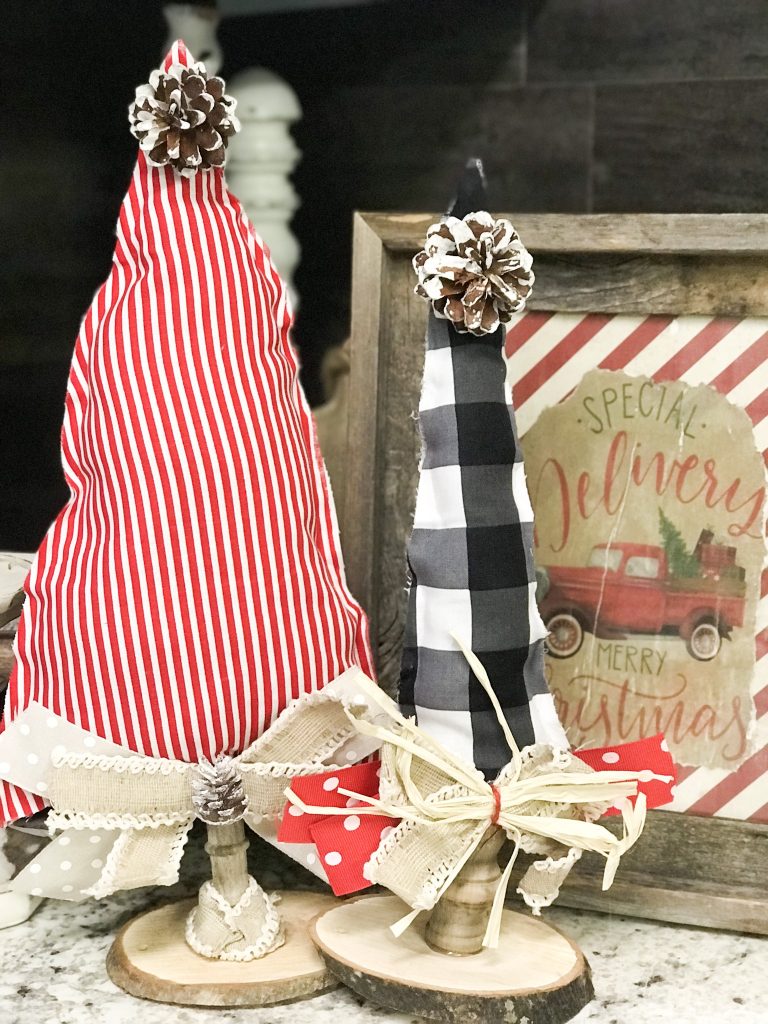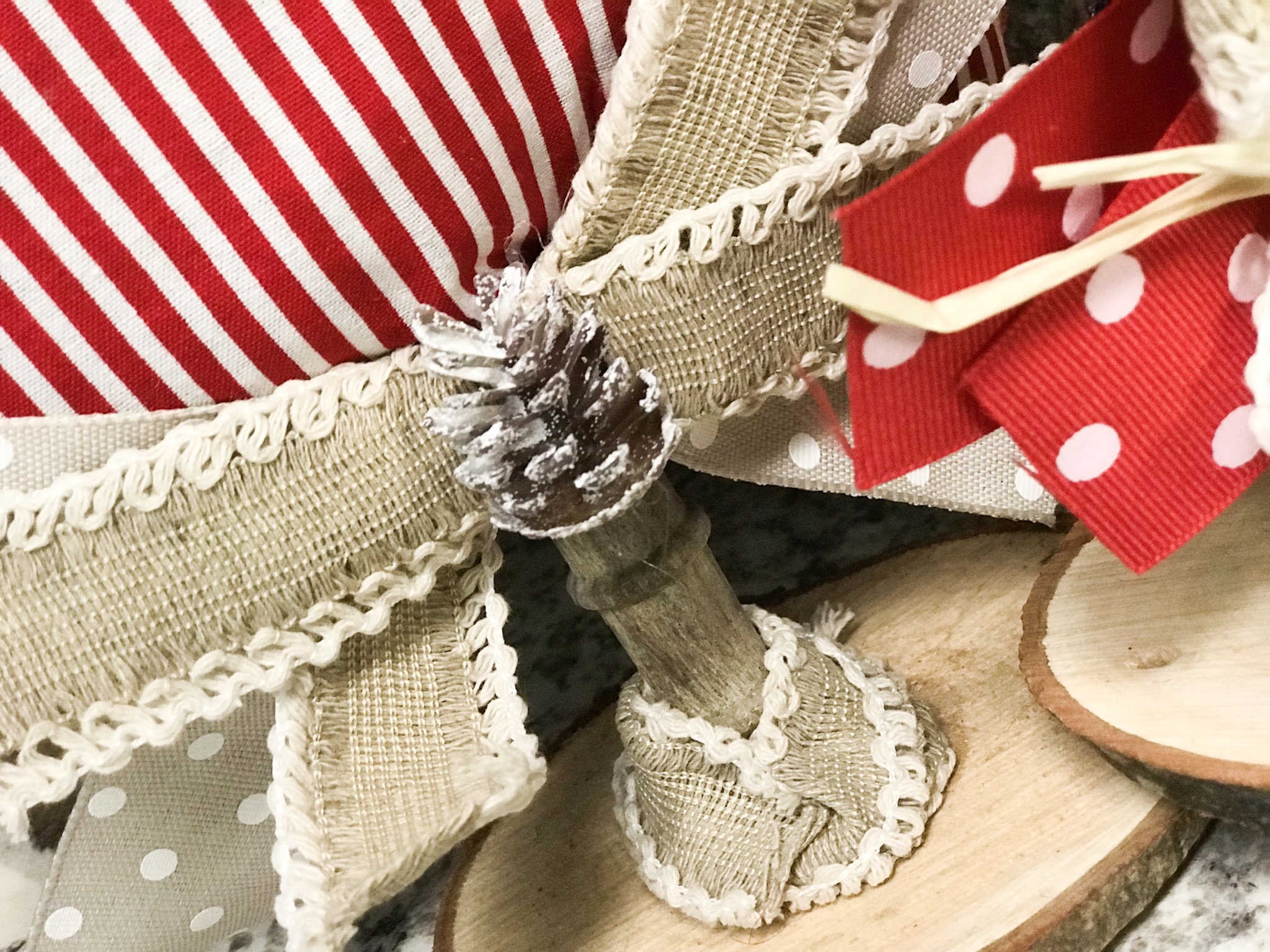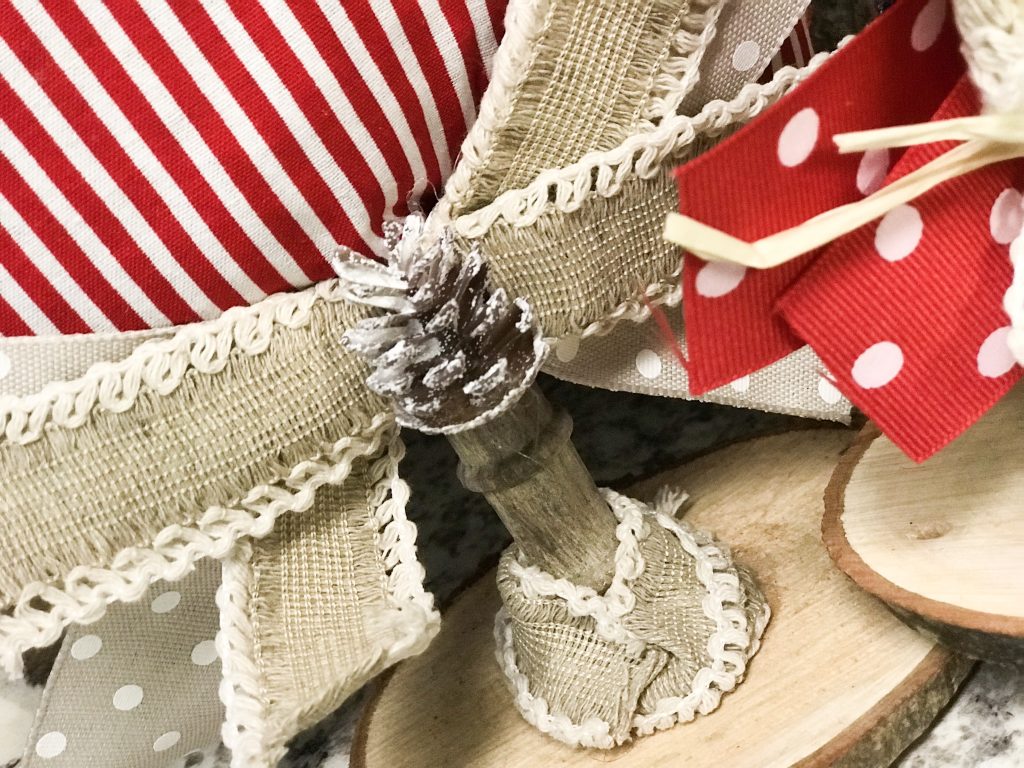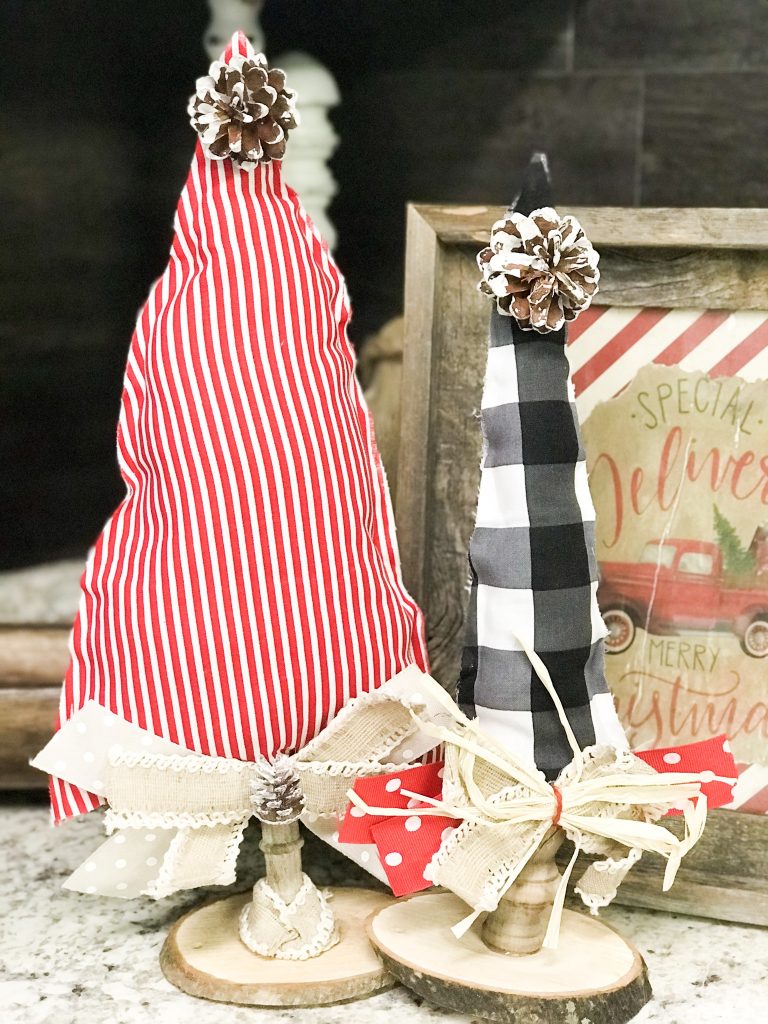 Tell me what you think??? Do you like them? If you do, would you do me a solid and share them with your friends and pin them on Pinterest so people can find them???!!!
PIN FOR LATER!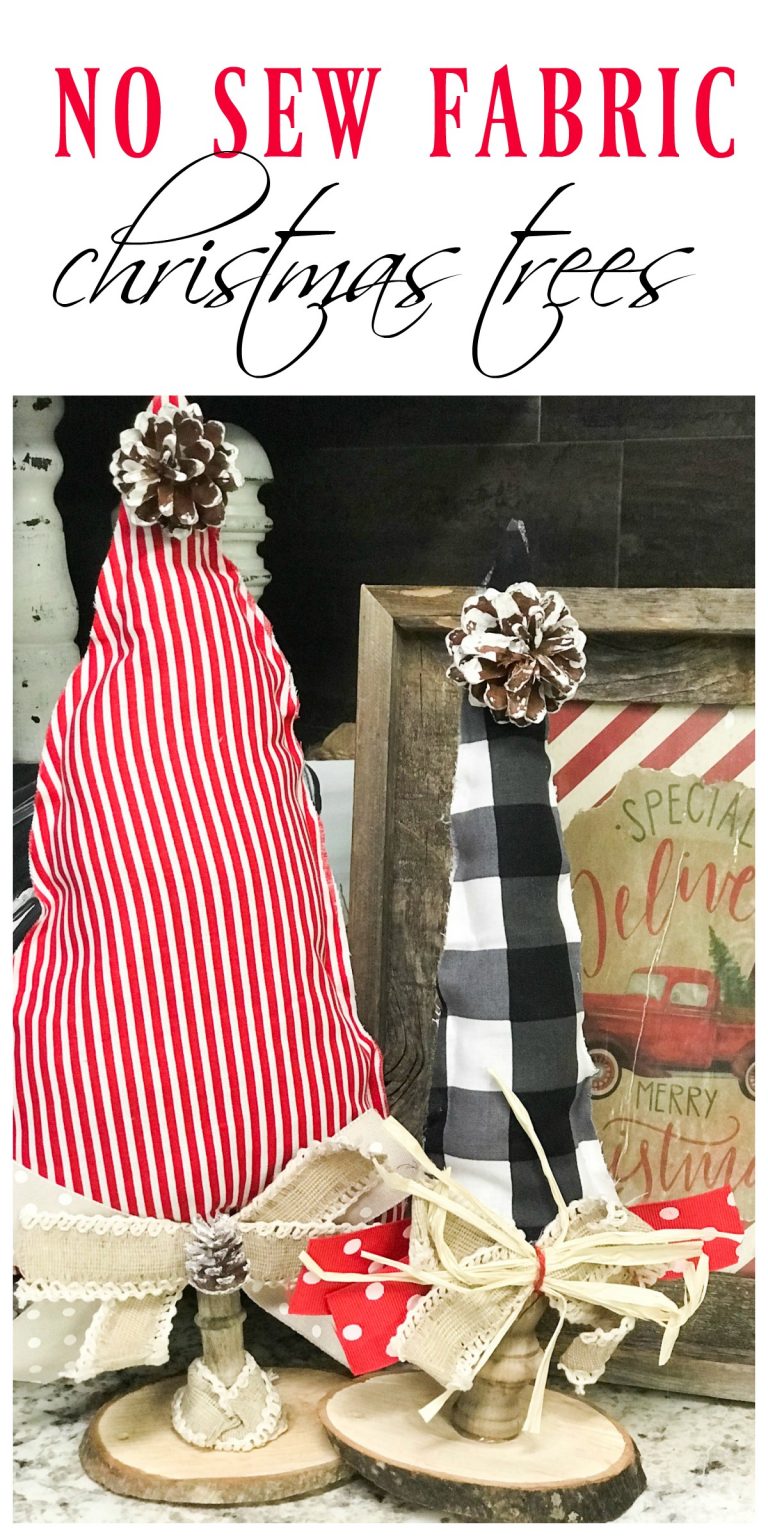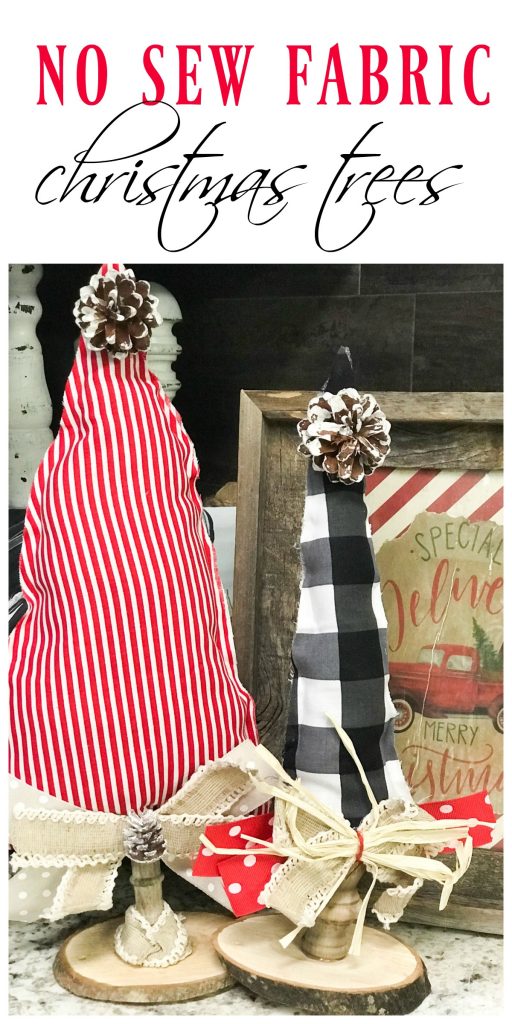 If you are interested in more Christmas DIY ideas, check out the Christmas section right here on the blog! CHRISTMAS ON RE-FABBED
Are you following on Social Media?
Facebook|Instagram|Pinterest|YouTube