I have to confess… I didn't have a TON of hope for my local Walmart to have much Christmas decor out yet. But boy was I WRONG!!! I walked back to the garden center, and lo-and-behold… AISLES of Christmas were staring back at me. And it wasn't even the cheap, tacky type of Christmas decor… it was the GOOD STUFF.
Of course I documented EVERYTHING so I could give y'all the scoop on what they have. BUT DO NOT WAIT TO GO BUY SOMETHING YOU SEE HERE… This type of stuff FLIES off the shelves. So if you see something you like, you better RUN!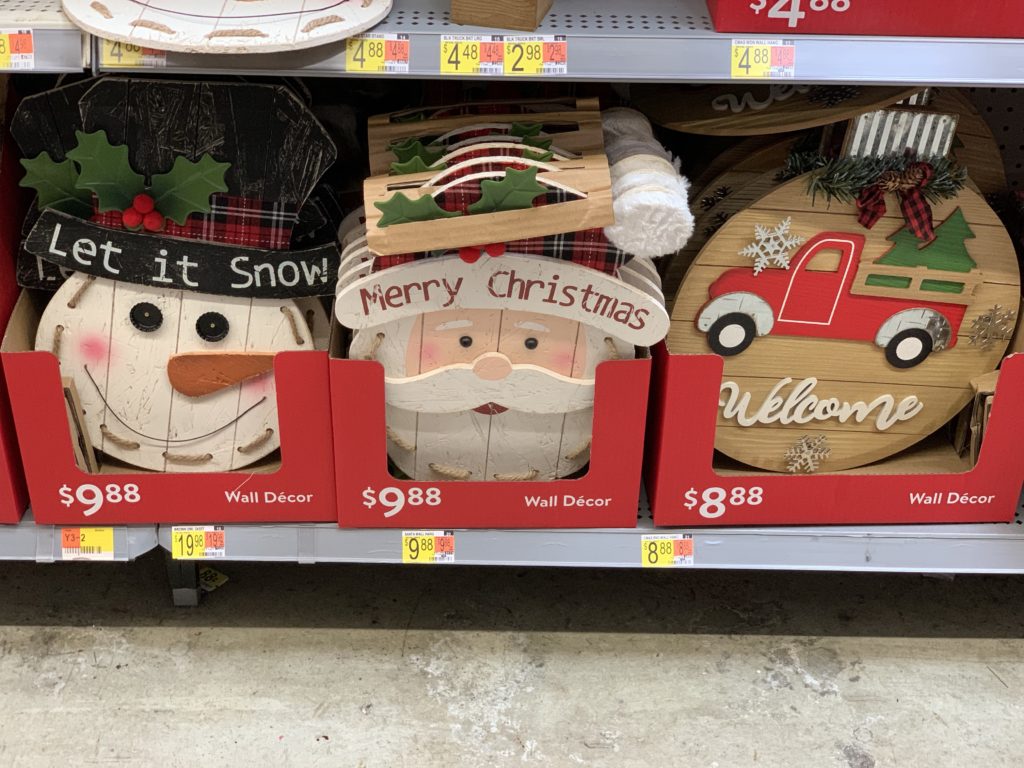 These little signs were only $10, and honestly look like perfect door hangers, or even attachments to wreaths! And if you're feeling real crafty, you could paint them and make them your own! (I bought the truck one!)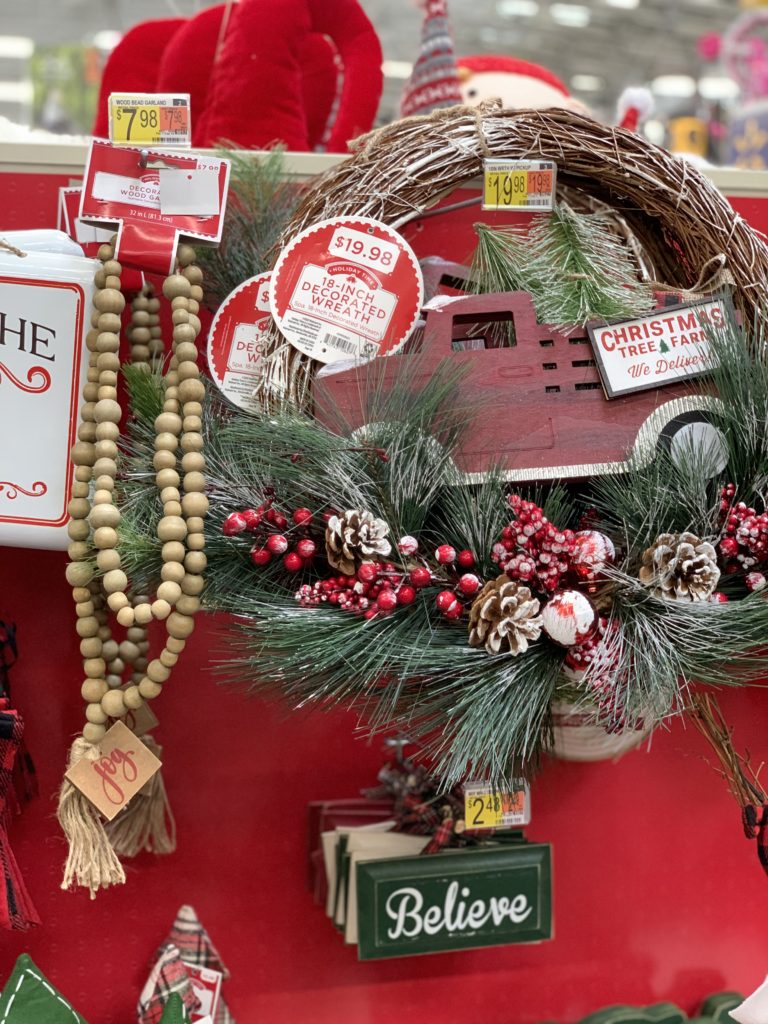 Two reasons for this picture… first, I have NEVER seen a wood bead garland at Walmart… let alone a CHRISTMAS one! Also, this wreath is GORGEOUS and such good quality!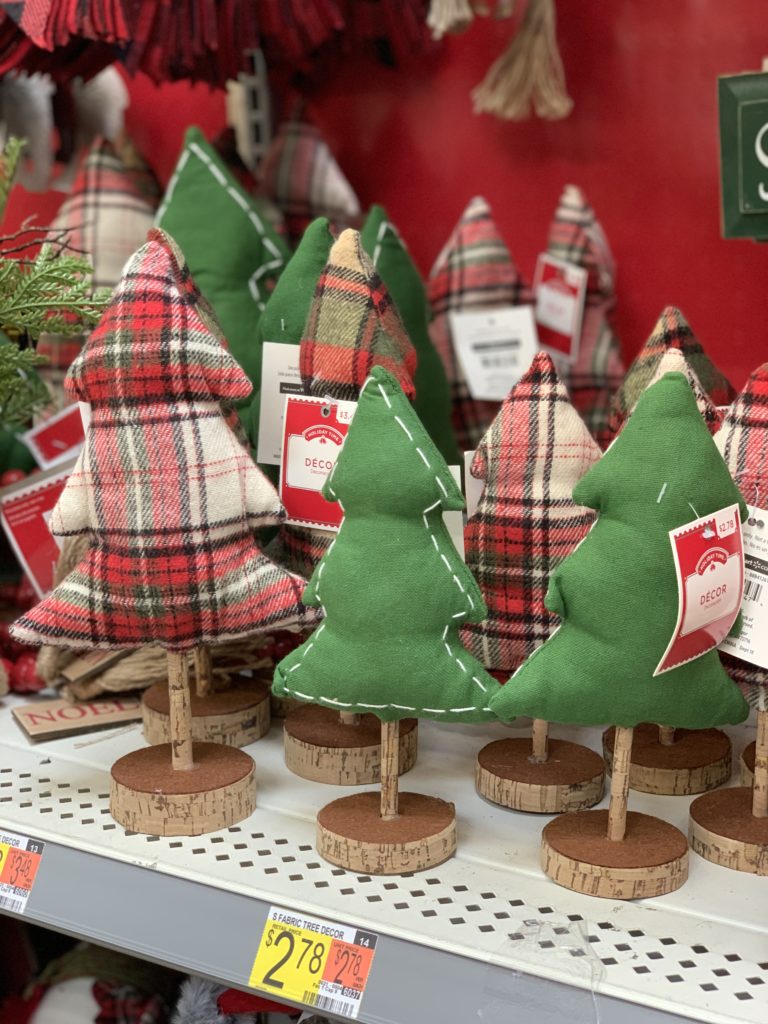 Something they seem to have each year are these little stuffed trees- and of course I buy some each year 😂 I also have a tutorial on how you can MAKE them yourself right HERE.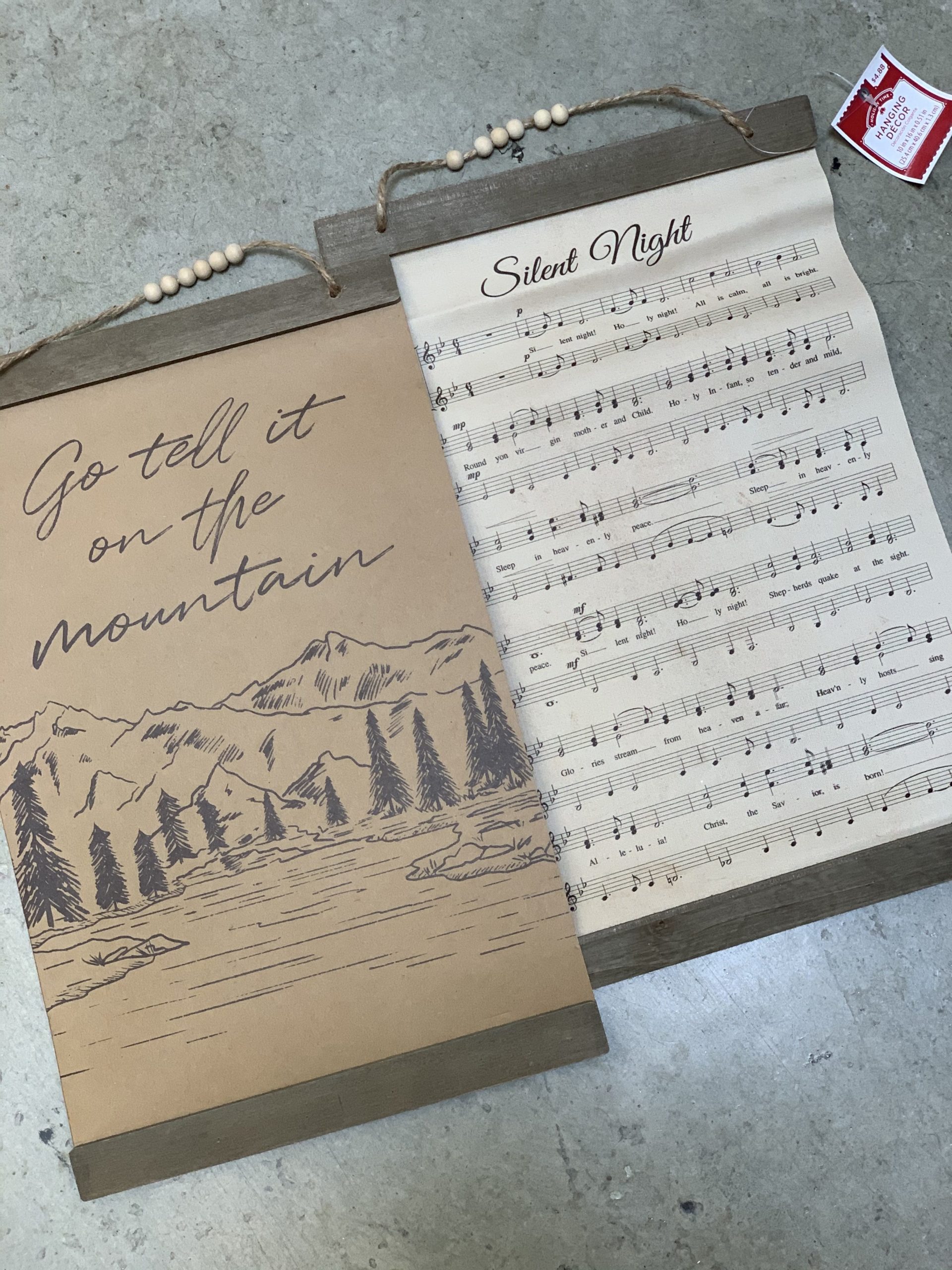 These little signs INSTANTLY stuck out to me. If you have a Christmas gallery wall, this would be so cute on it!!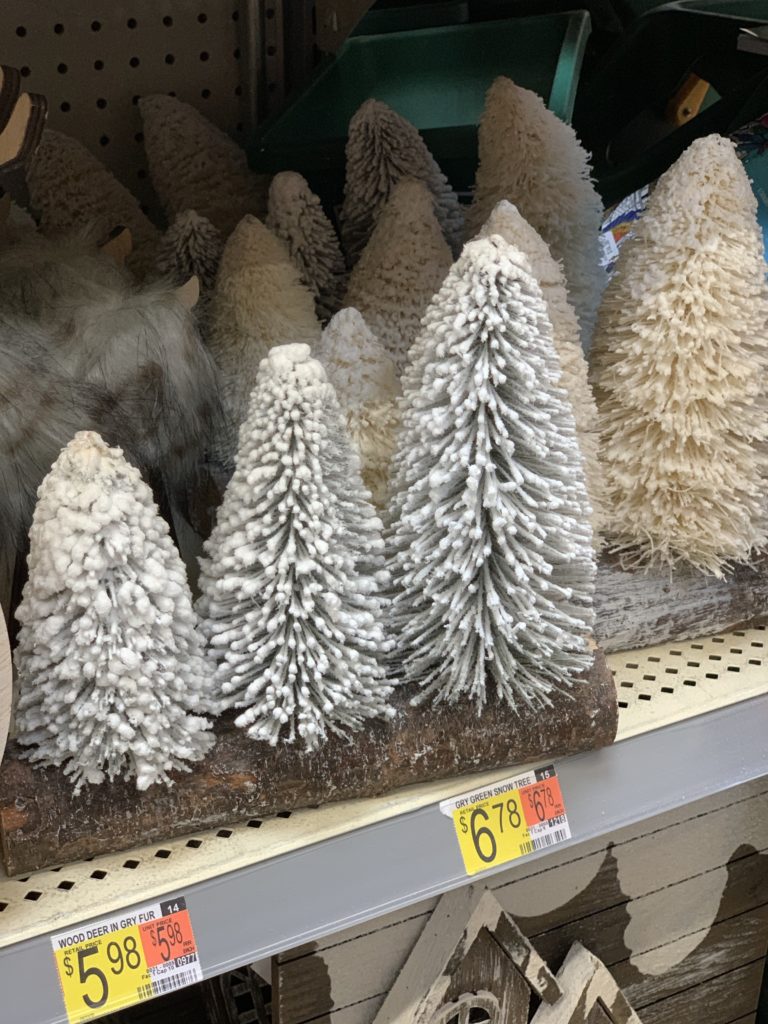 I just had to buy this set of trees. I am a FANATIC for bottle brush trees… especially when there is a set of them! And for them to be displayed in a little branch? Perfection.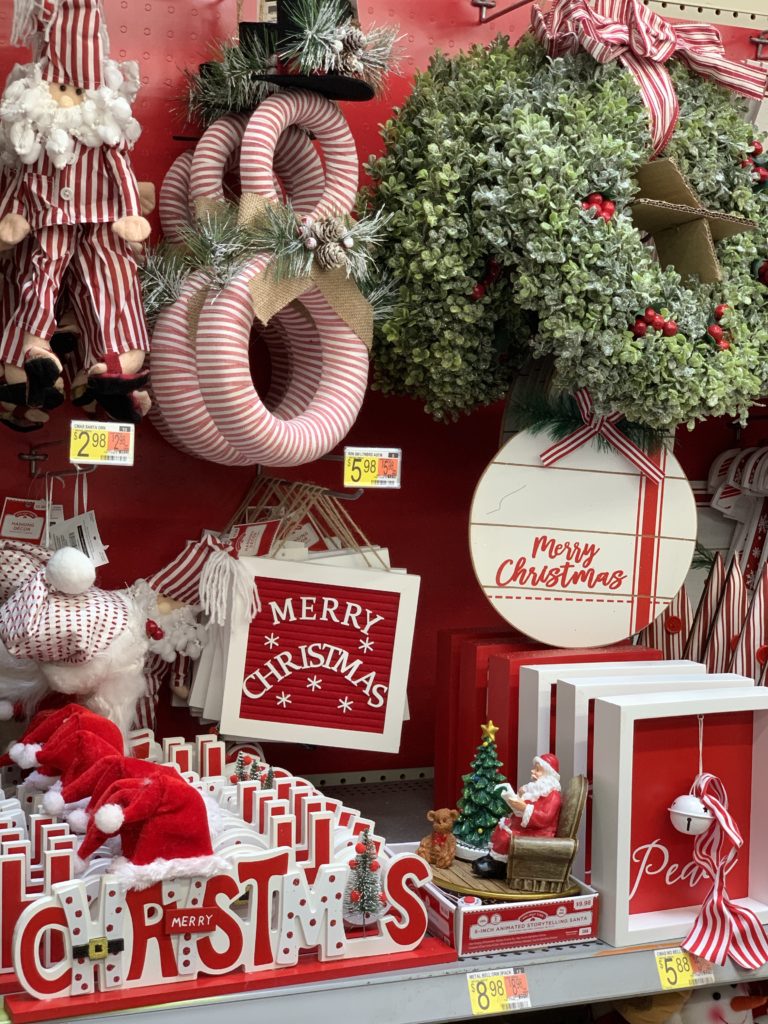 This section is for my color lovers- like me!! I mean, sooooo many cute things in this one picture!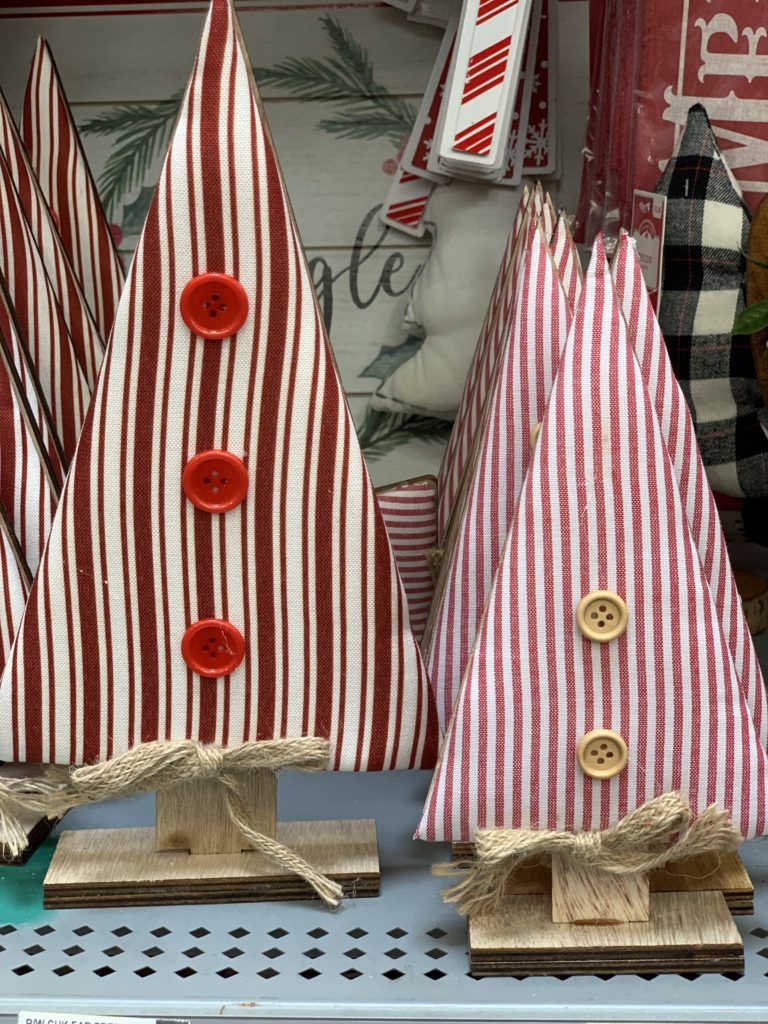 Another fun set of Christmas trees… this is the perfect mix of farmhouse and whimsy!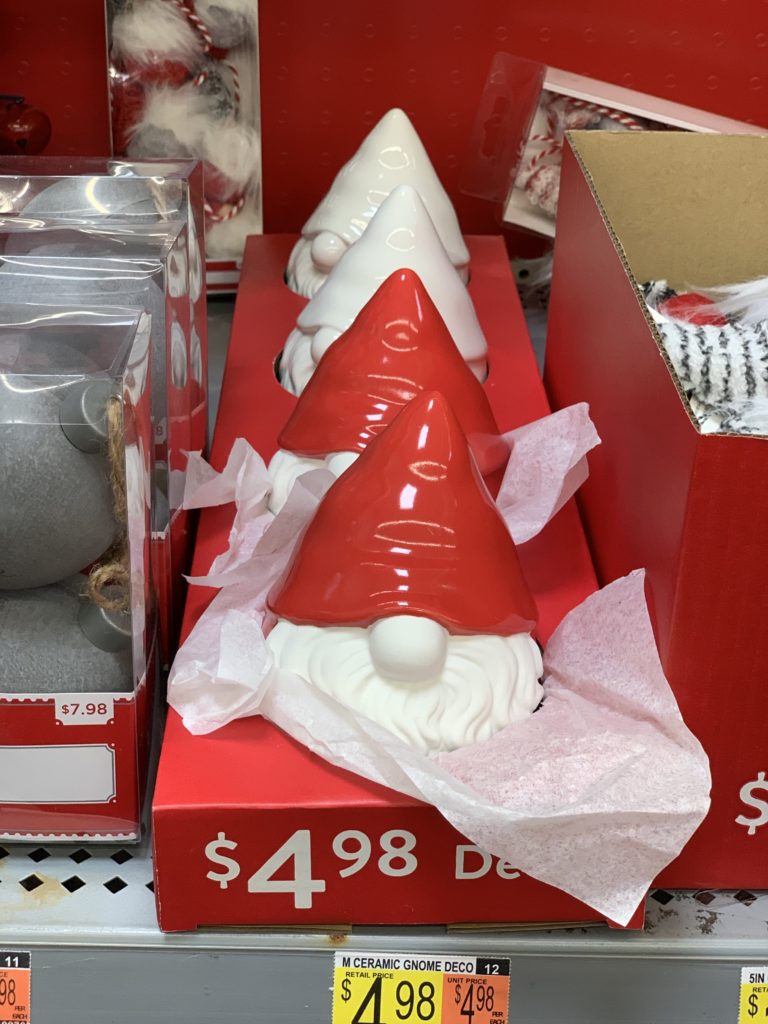 A set of 4 gnomes for $5???? YES PLEASE.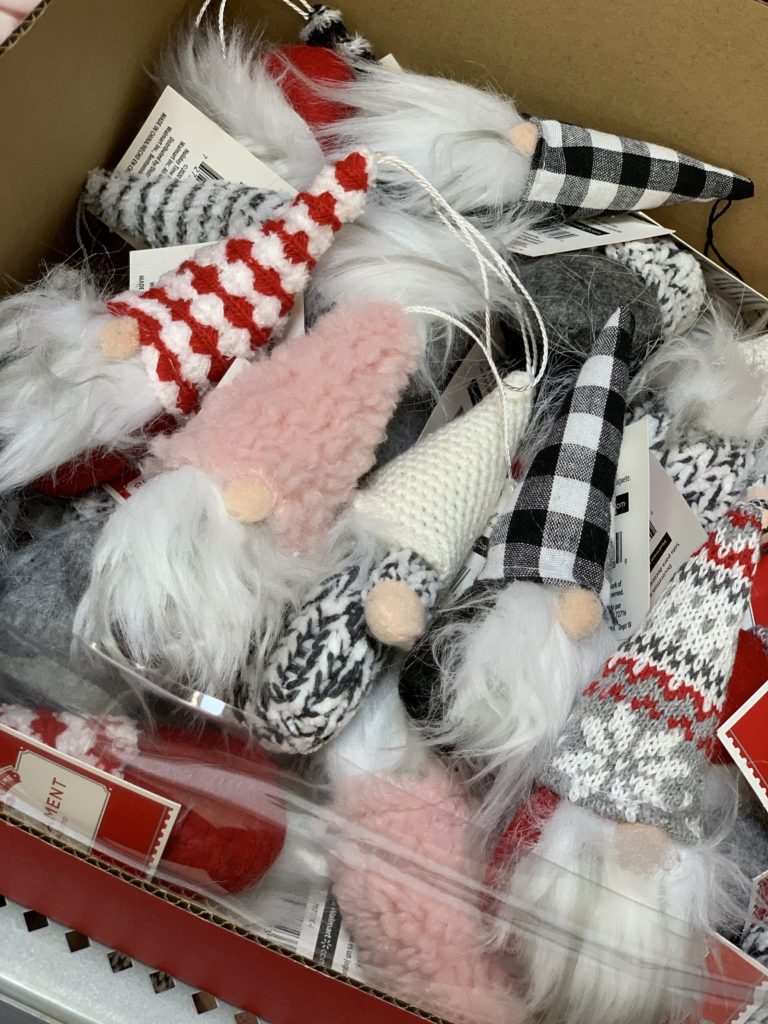 Speaking of gnomes… how FUN are these mini gnome ornaments?!?! They were $2 each… and I bought one of each kind 😂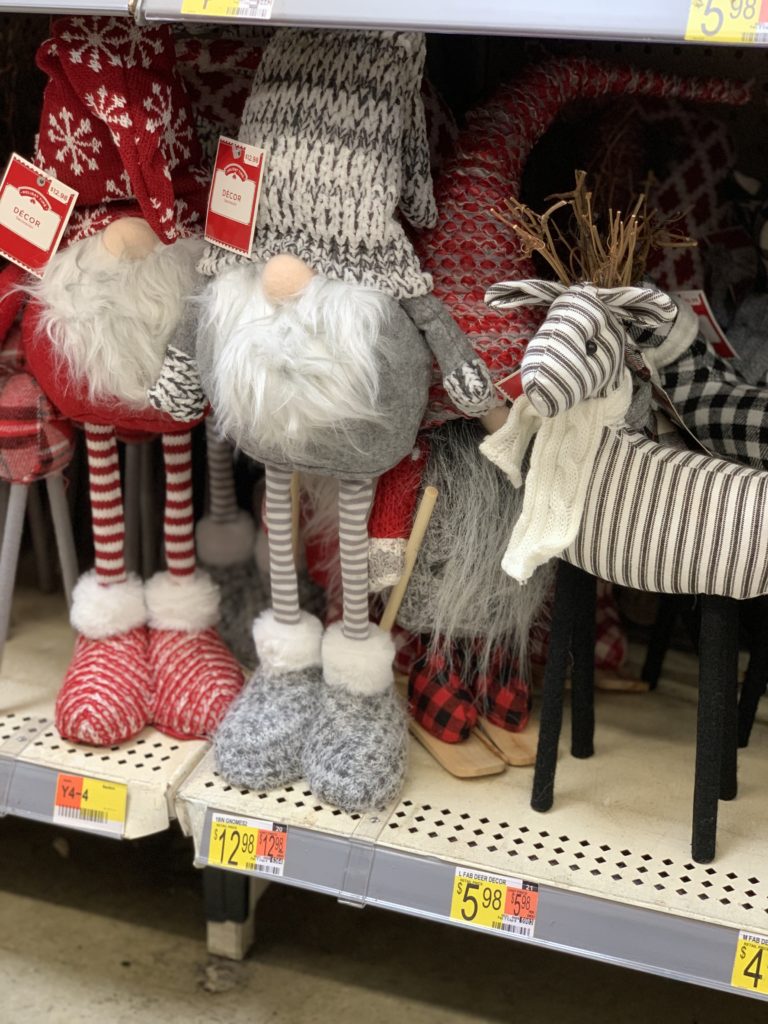 Walmart really heard us when we said we loved gnomes… because they were STOCKED on gnome decor!! I picked up both of these little guys as well!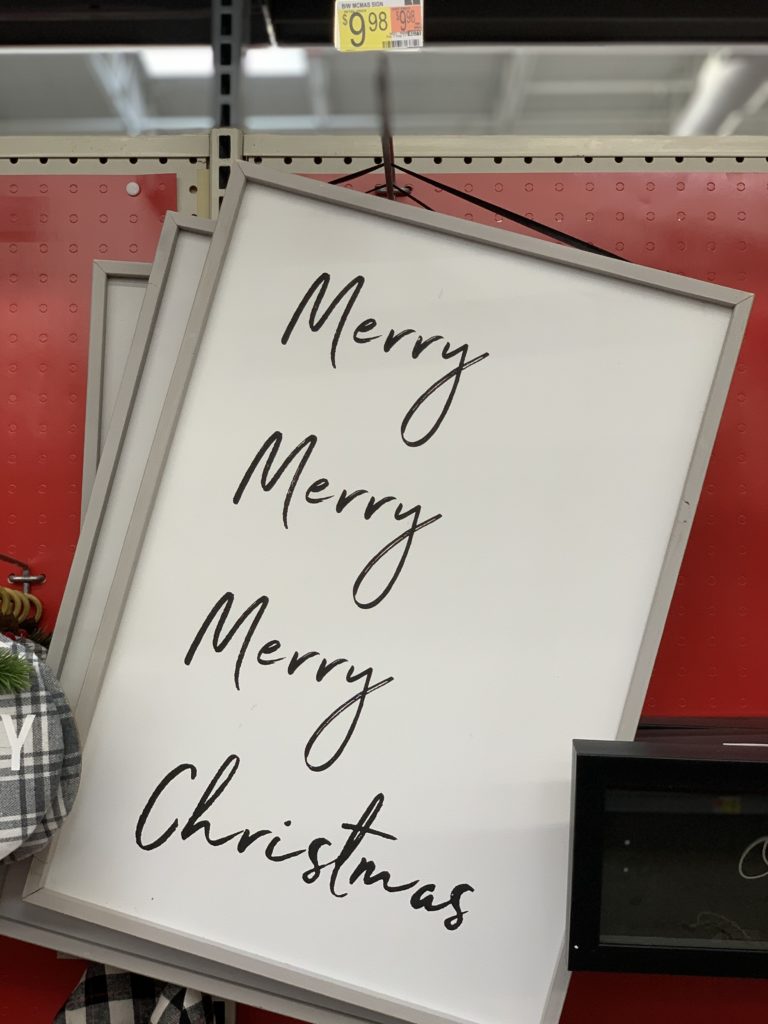 This sign just spoke to me… maybe because it's so simple, I'm not sure. But I do know that I bought it, and I can't wait to display it!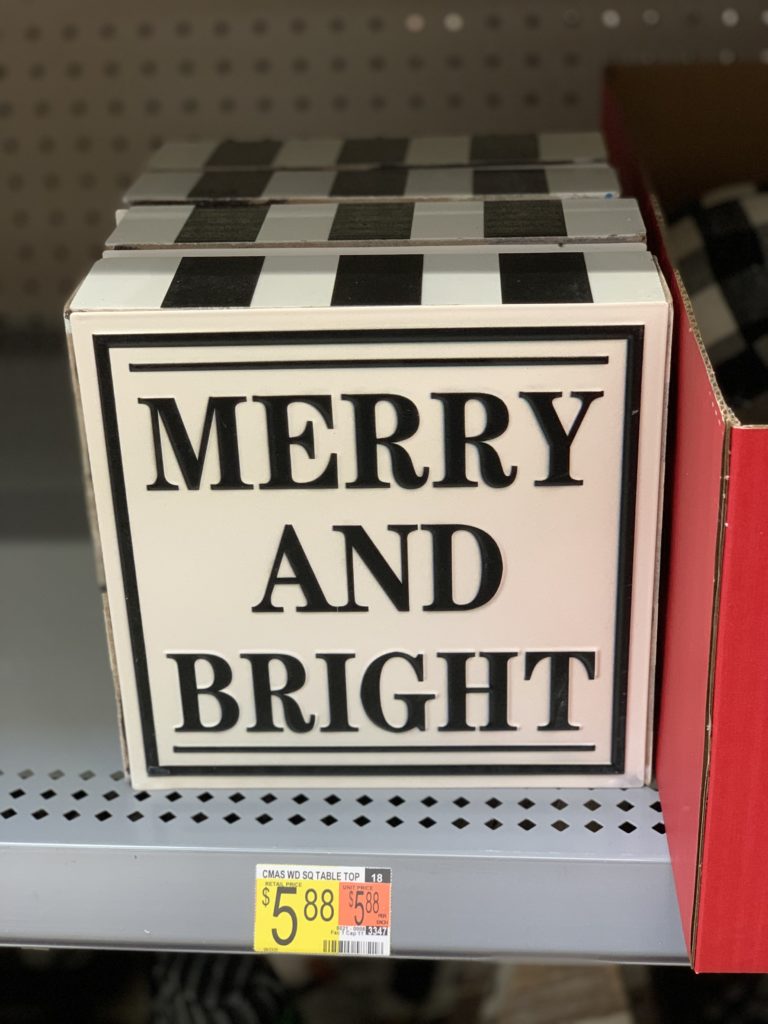 This sign also spoke to me… I think because it was black and white stripped!!! I think it would be perfect on my hot cocoa bar this year!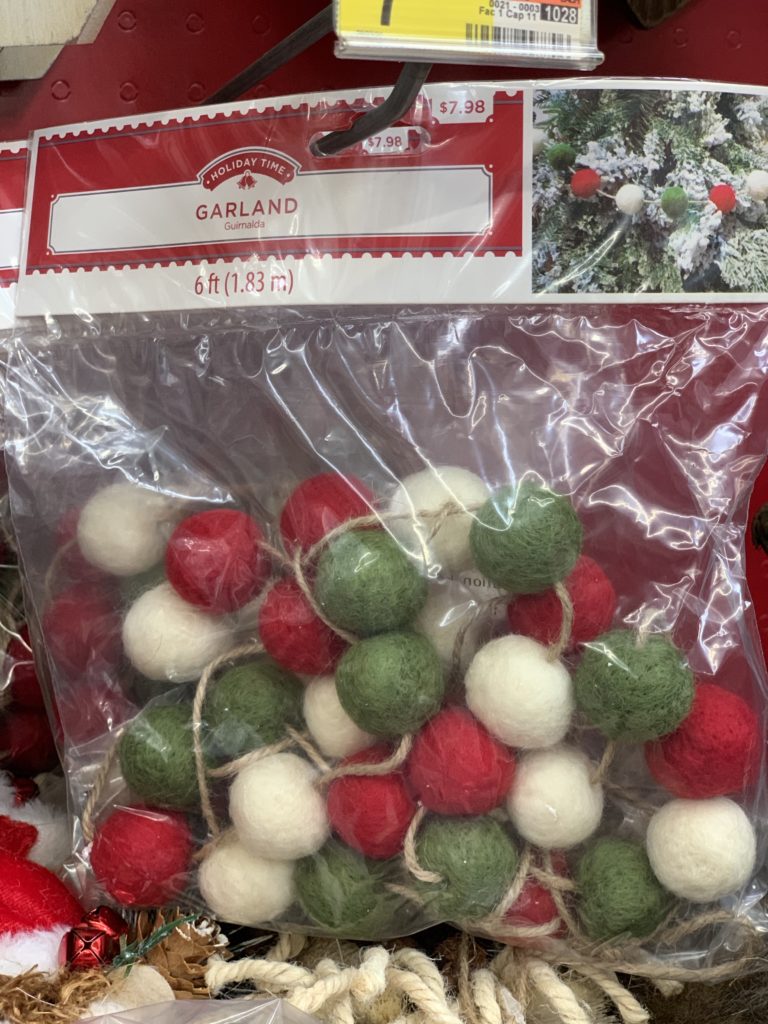 Okay Walmart… THANK YOU for giving us some garlands!!!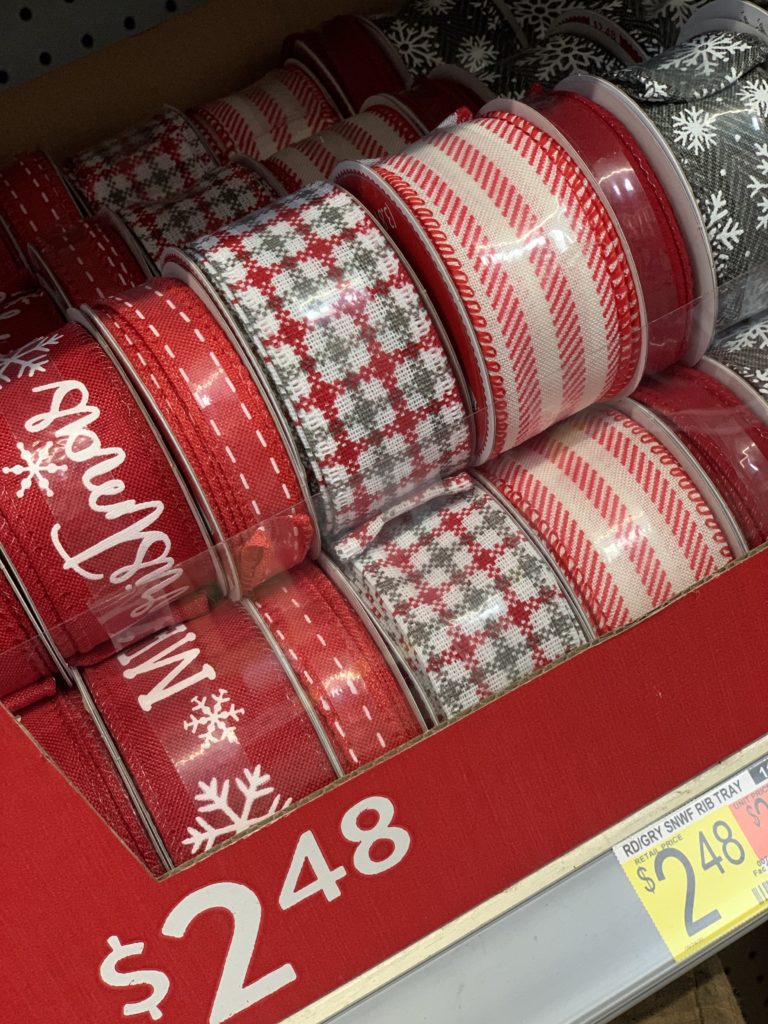 This isn't all the ribbon they had, but let me just say this… THEIR RIBBON IS ON POINT!!! You better run and snag some of this GORGEOUS ribbon!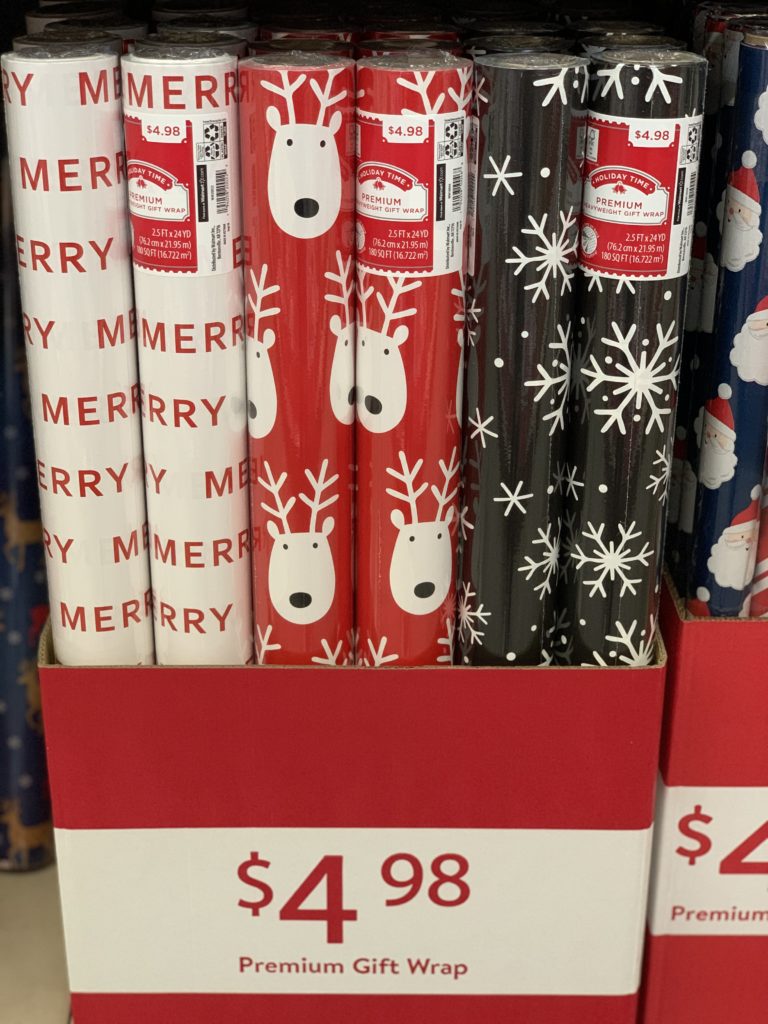 Let me just say this… ALL the good wrapping paper goes QUICK. They had some BEAUTIFUL prints of paper, and they were the good, THICK kind. I bought all three of these! They had PLENTY of others to choose from too!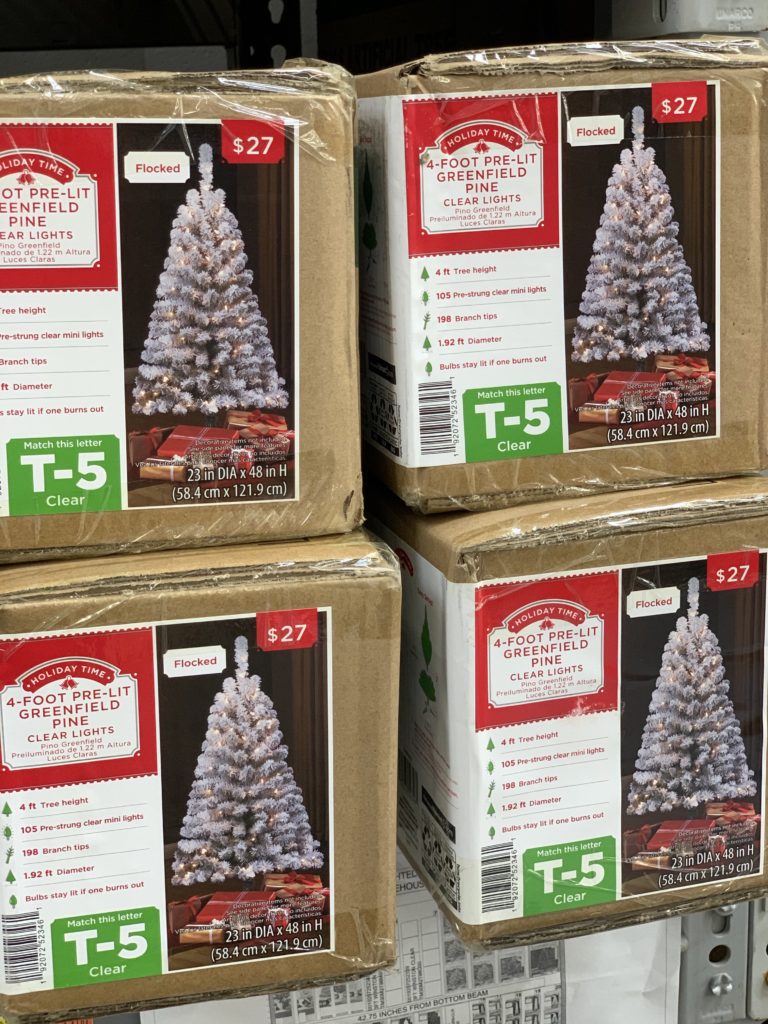 DEAL ALERT!!! They had these flocked 4 ft. trees for only $27!!!!!
…AND 6.5 ft. flocked trees for $69!!!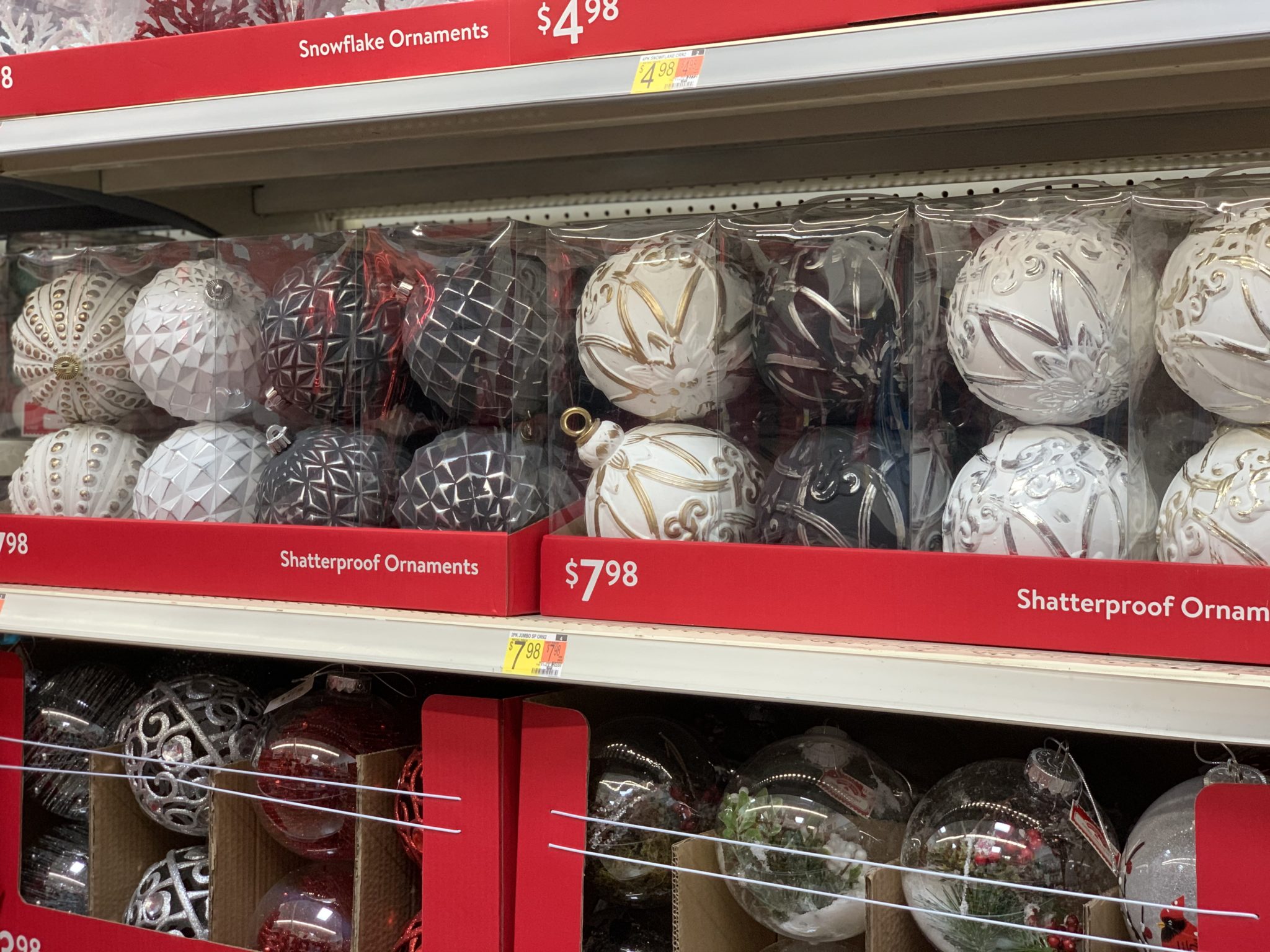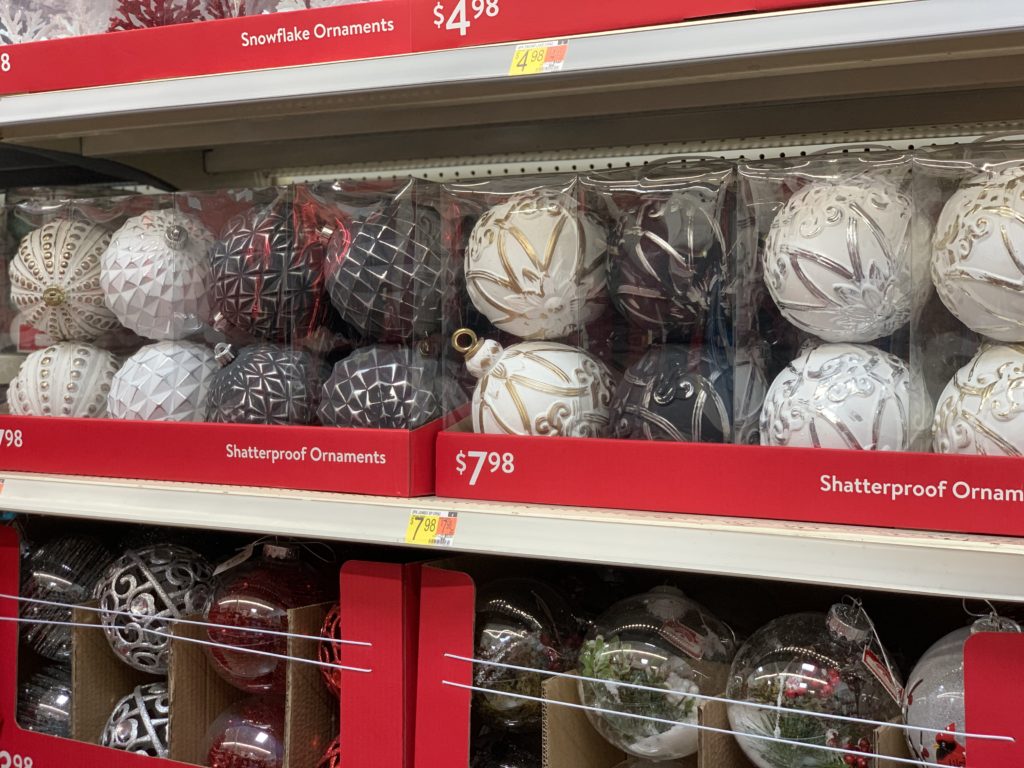 Their selection of ornaments were AMAZING. I thought these large round ones were sooooo chic, and looked so expensive!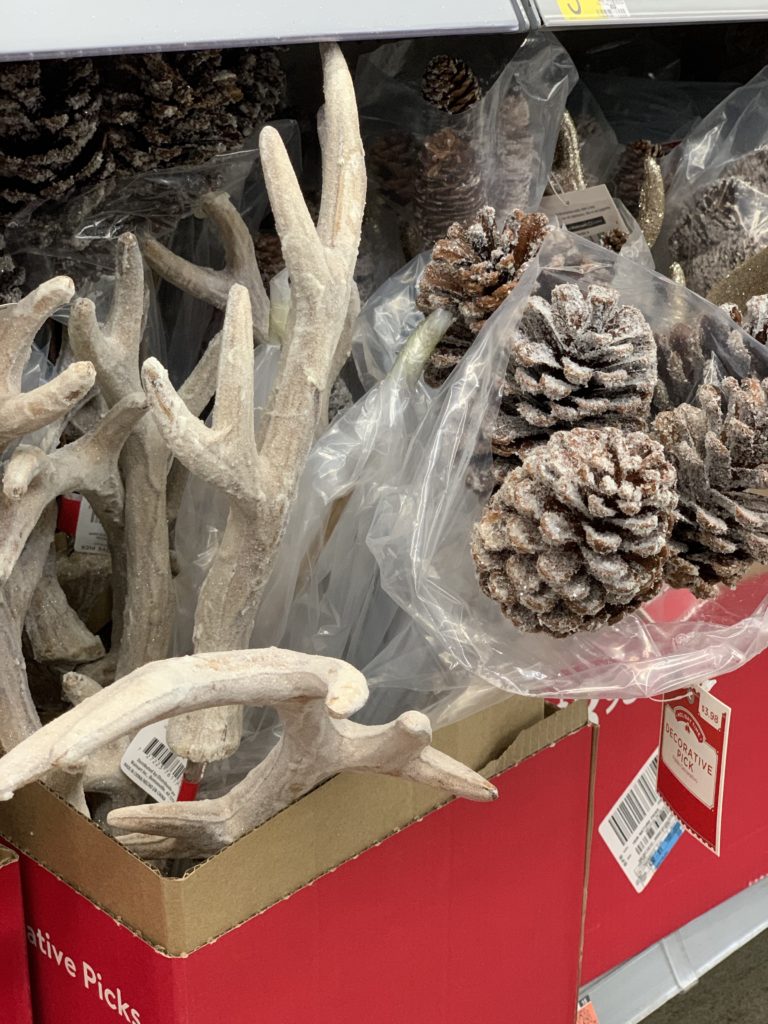 They had a decent amount of tree picks to choose from! I bought a few of these deer antler ones to go in our basement tree!
They STILL had more than what I'm showing, but these were some of my top faves!!! Did you see anything that you NEED?? If so, you better RUN!
Don't forget to PIN!