I am telling you…Walmart keeps stepping up their game every single year in the Christmas department! I am LOVING all of their Christmas decorations this year, so I took the liberty to snap pictures of just a few of my favorites! I bet it will have you running to your local store, OR heading to their website, so you never even have to leave the comfort of your own home!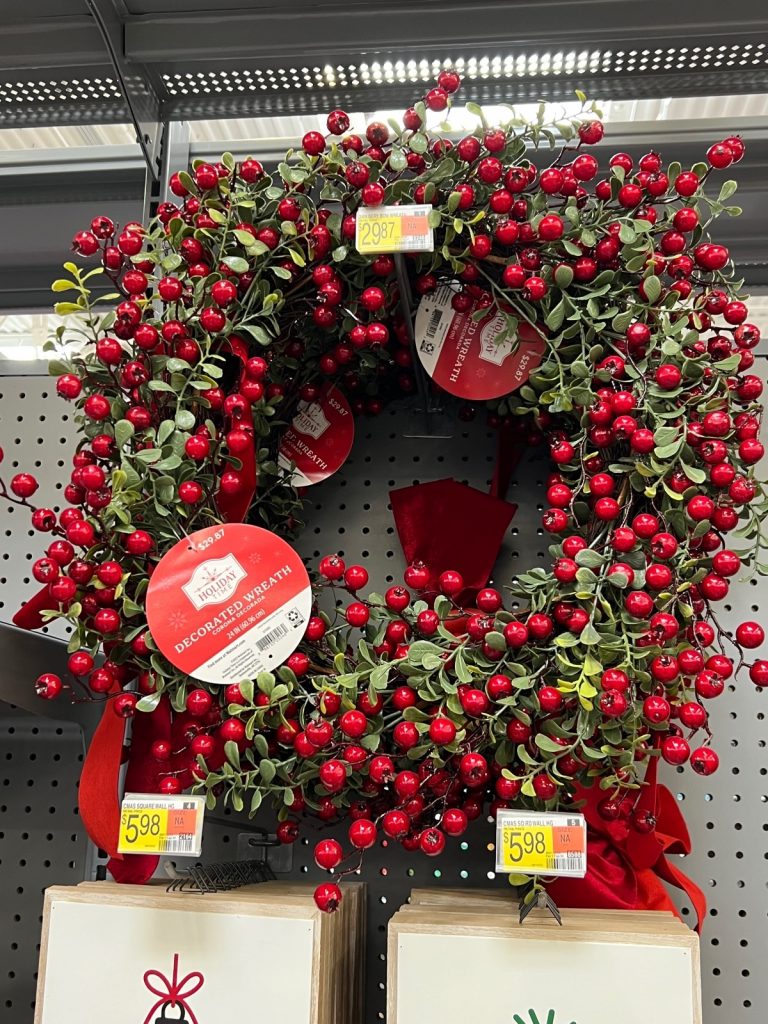 I LOVE red berry wreaths!!! I got these to go on my front doors, and I plan to add EXTRA berries!
This post is mostly just pictures, so sit back and enjoy this little dose of Christmas Heaven!
These light picks were one of my FAVORITE finds! I am hoping to use them for a DIY that I have in my mind! Can't wait to show y'all!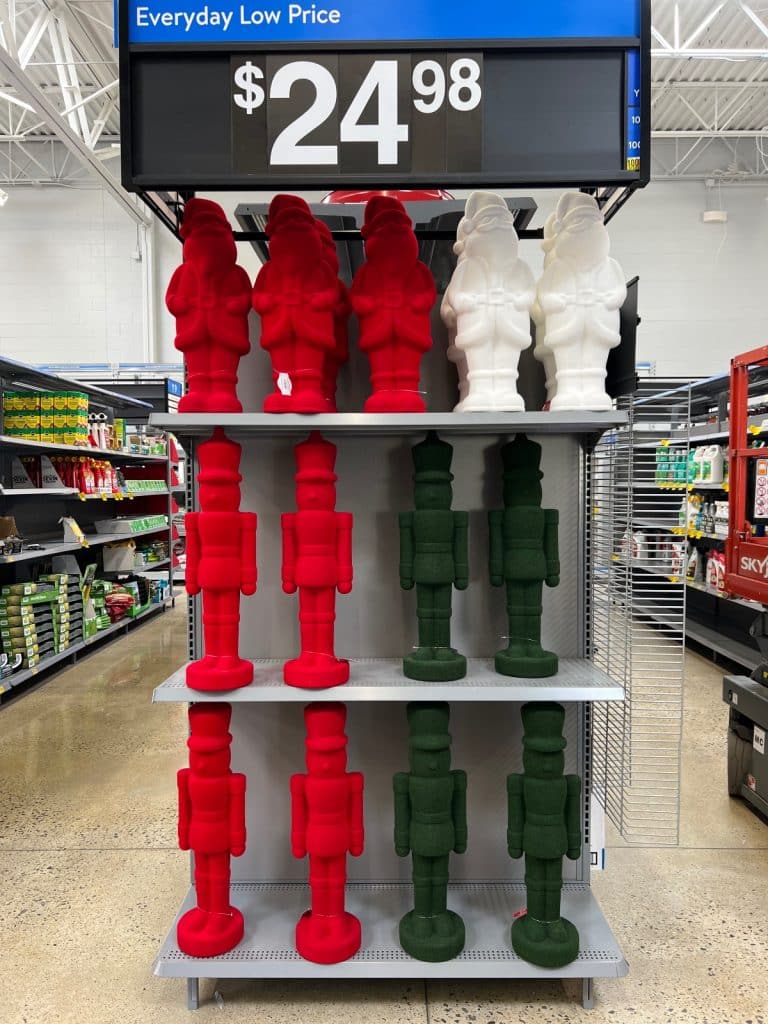 I got 2 red nutcrackers! I don't plan to change them. I love them as is!
How cute are these vintage looking radios! They do play music!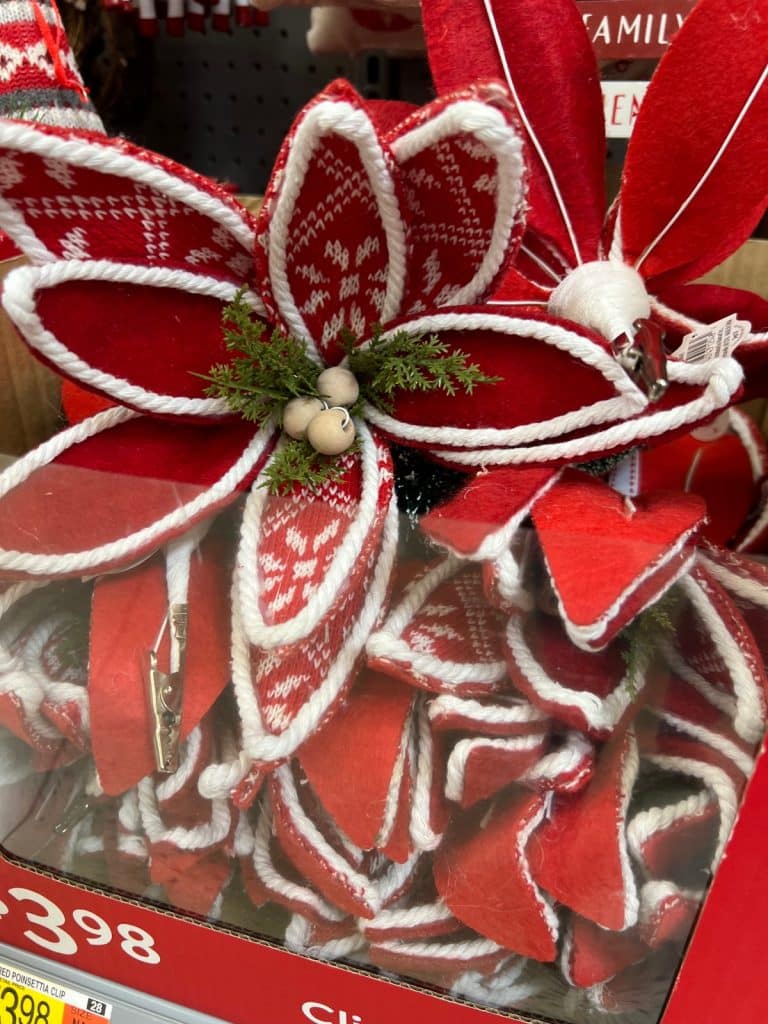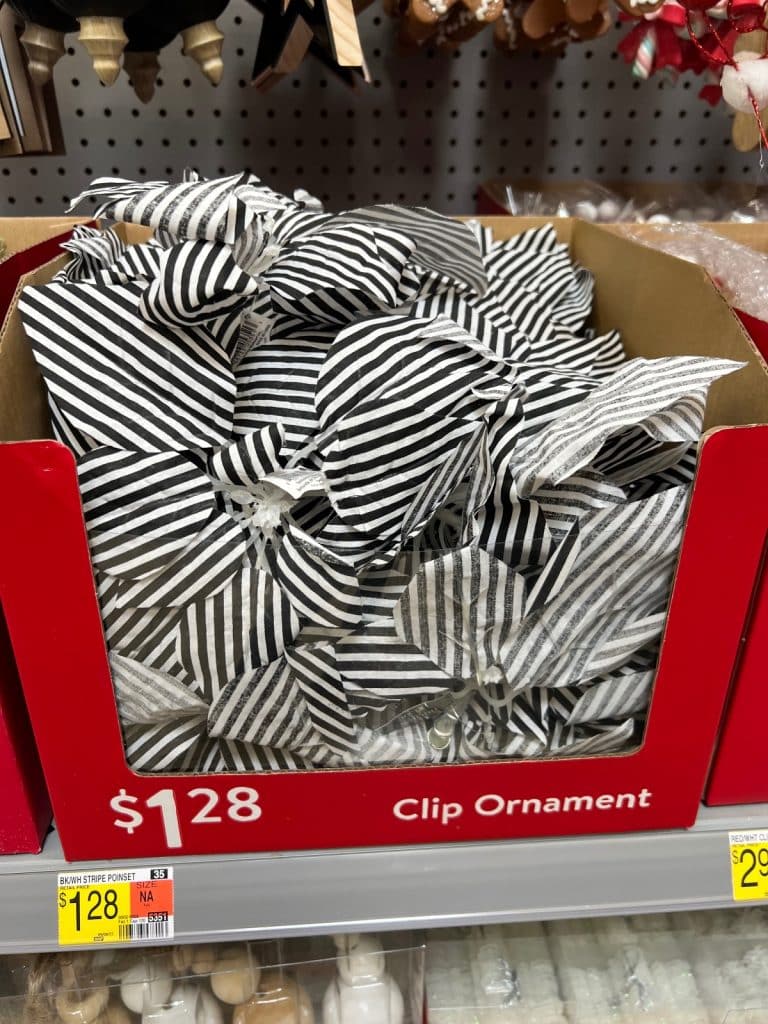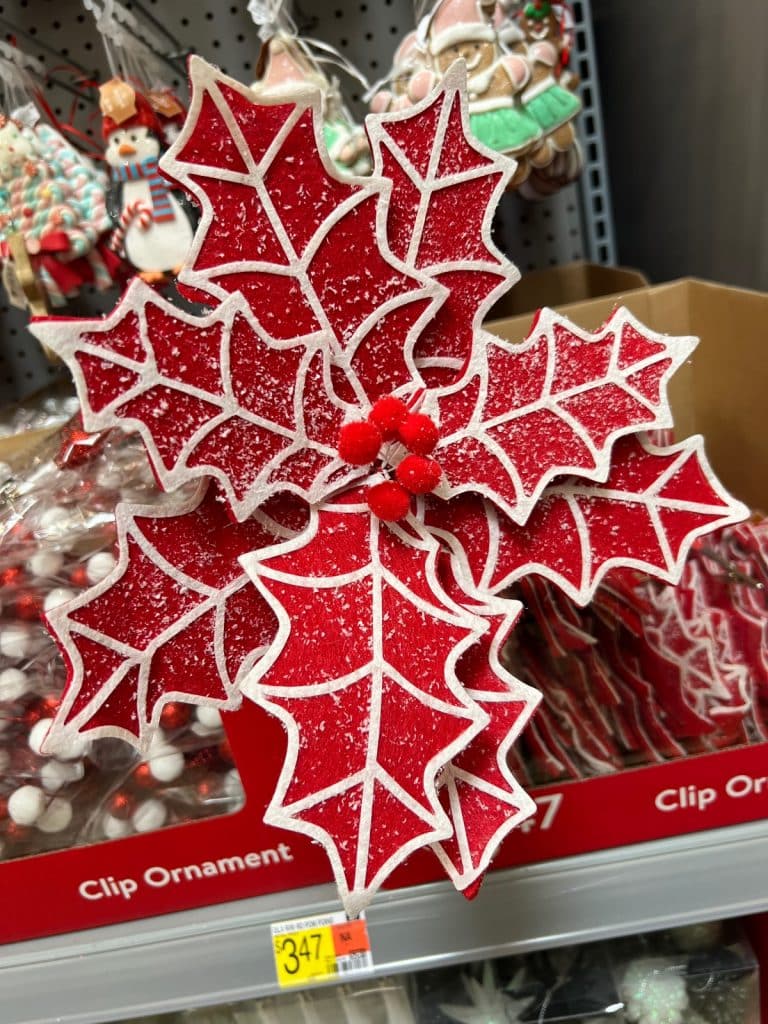 I am obsessed with all of their clip ornaments! These add so much volume to your tree!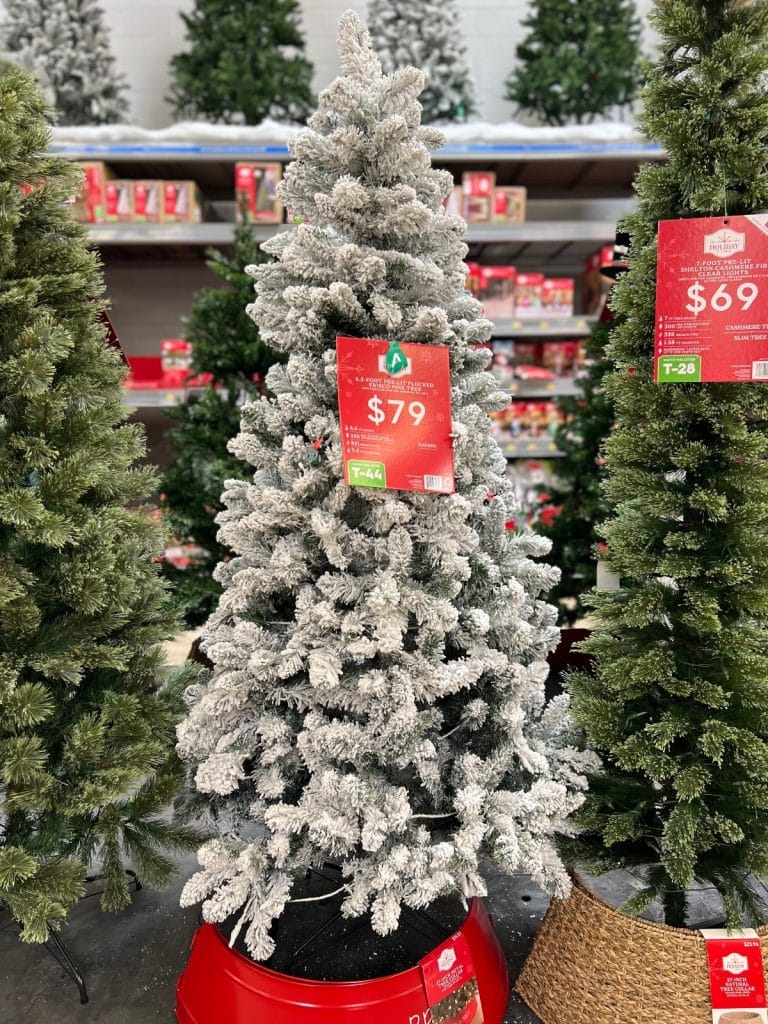 This is one of my FAVORITE trees! Only $79 (and on sale NOW) and it is pre-lit, which is a plus for sure to me! You can find it RIGHT HERE!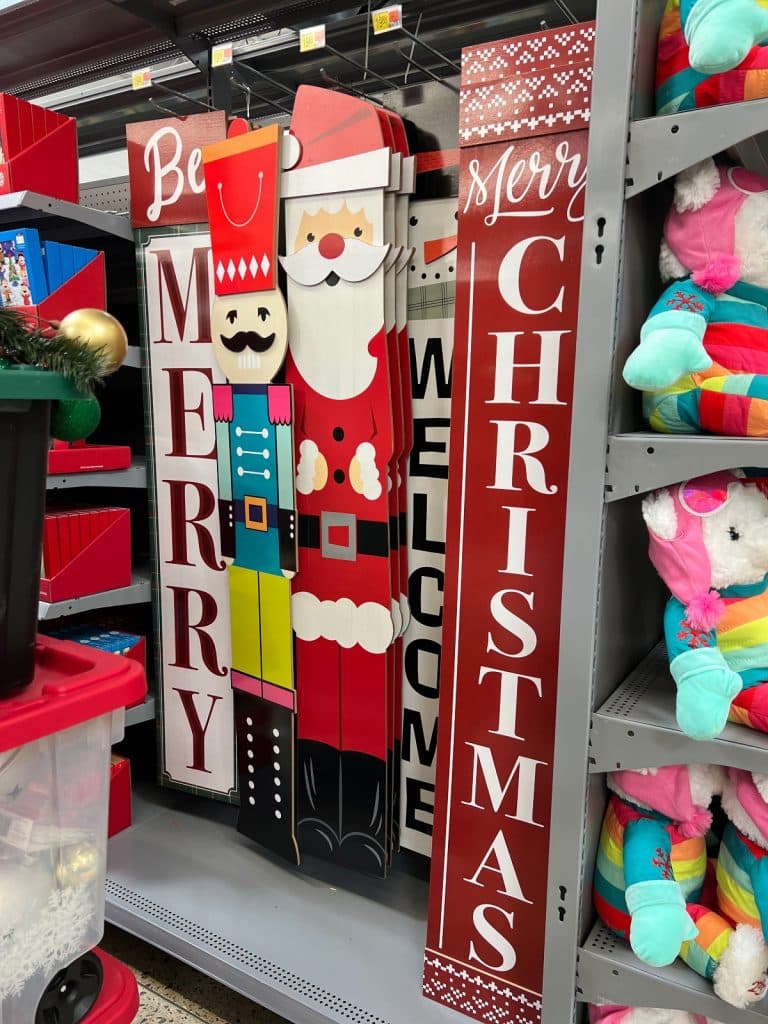 Fun porch decor!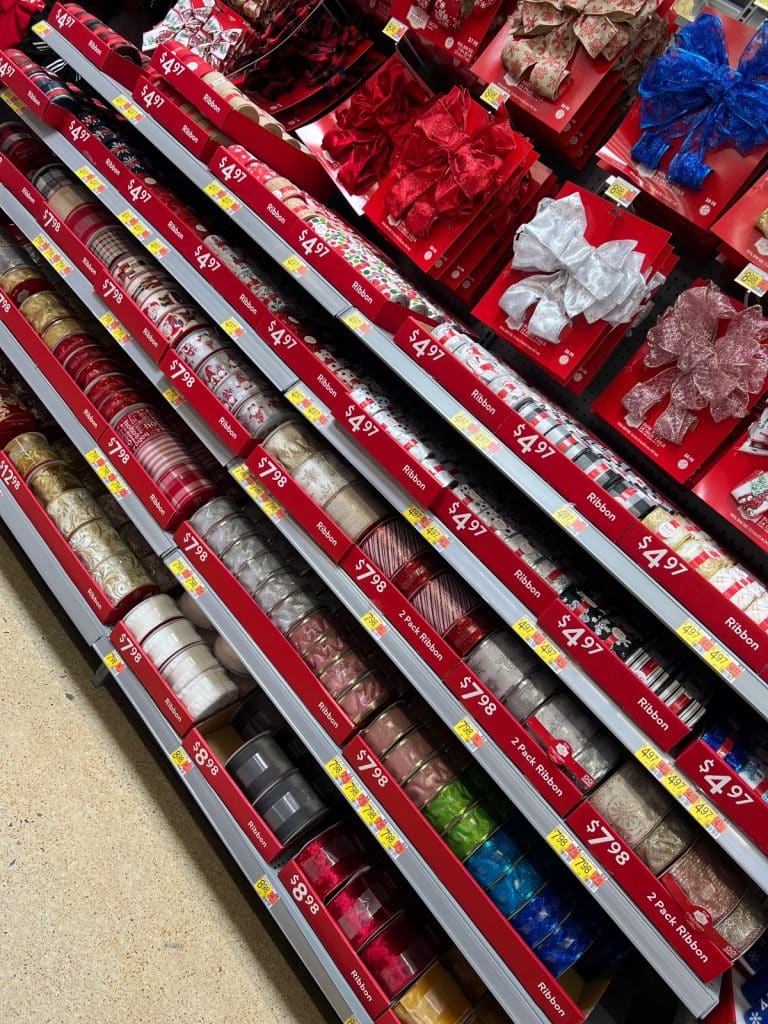 TONS of ribbon options to choose from!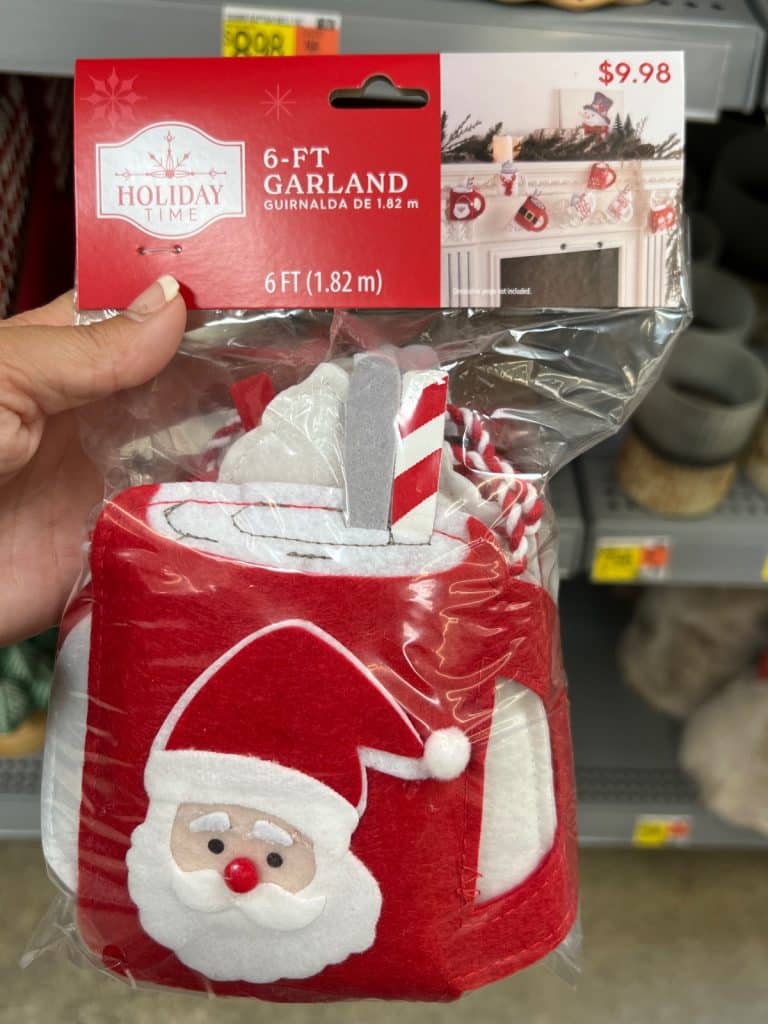 I thought this was the cutest little banner!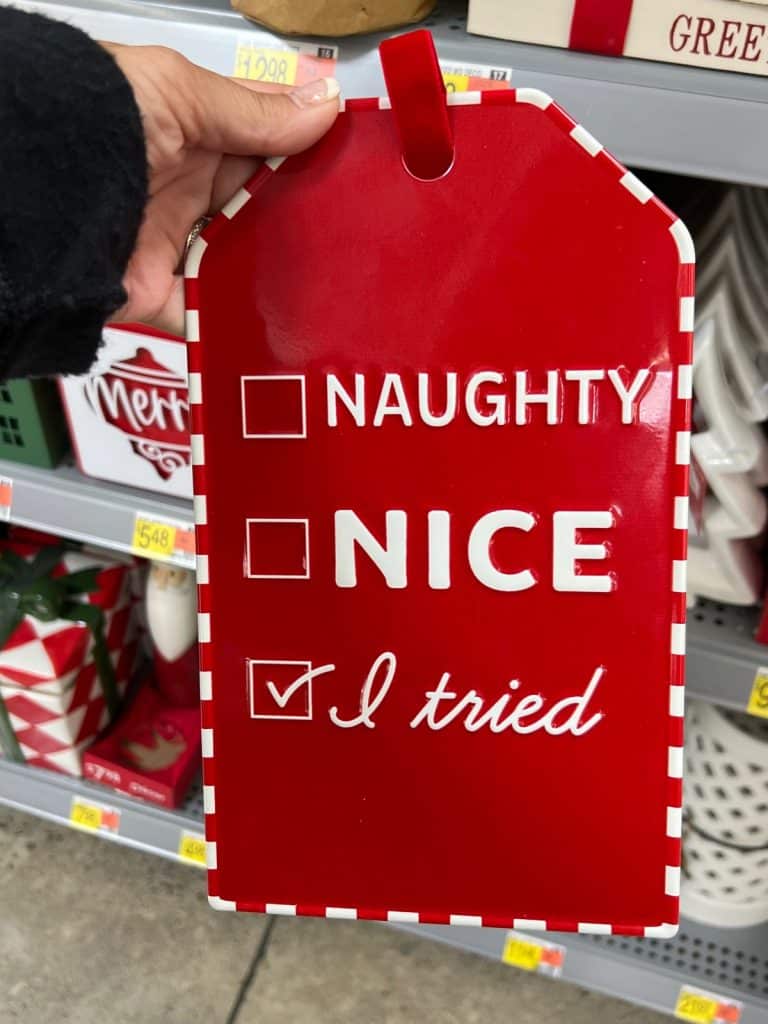 Y'all know I love BIG ornaments on the tree! This one was so cute…because as you know- red and white has my heart!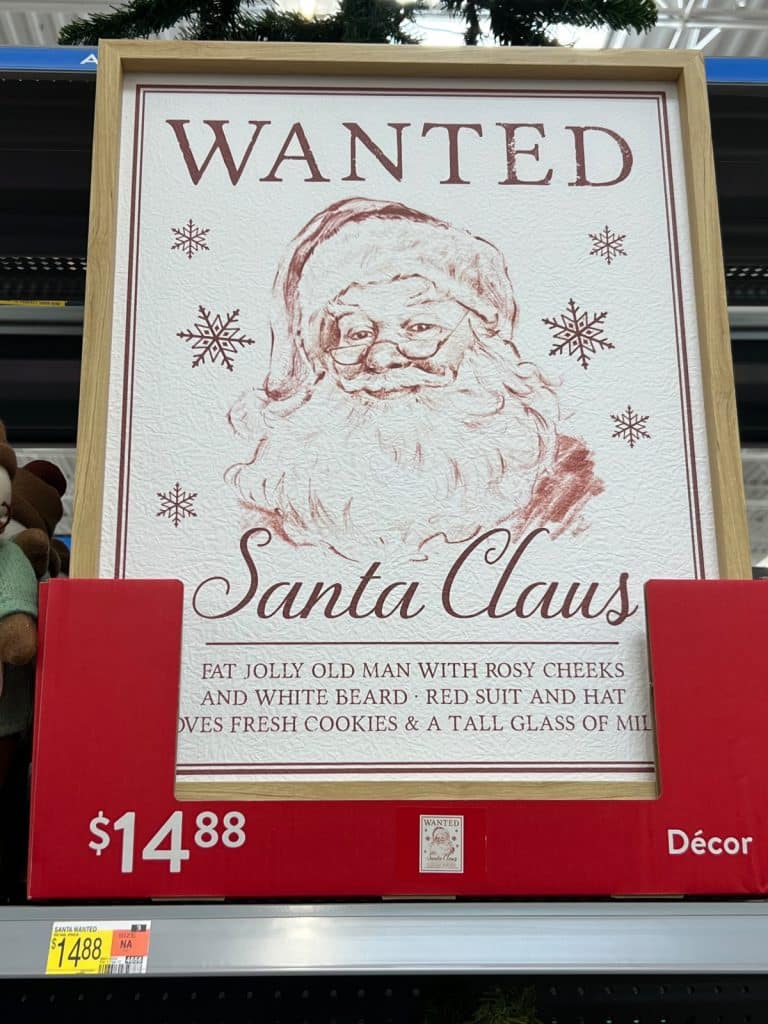 Is this not the cutest SANTA SIGN EVER?!?!?!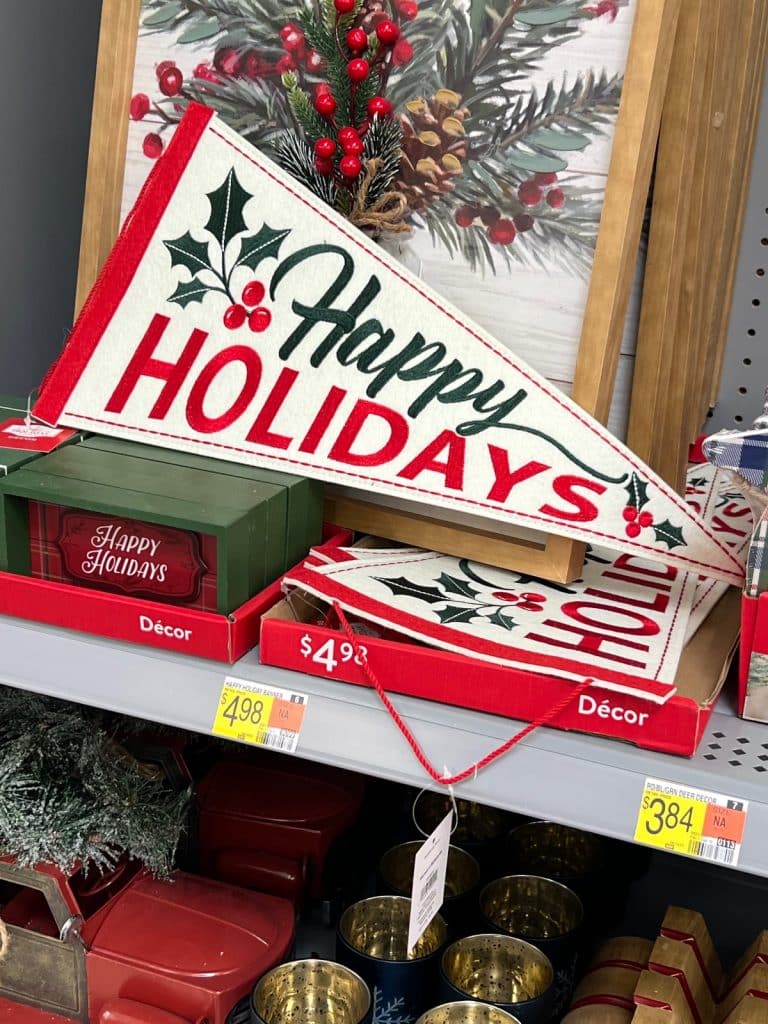 This holiday vintage sign is so stinkin' cute!!!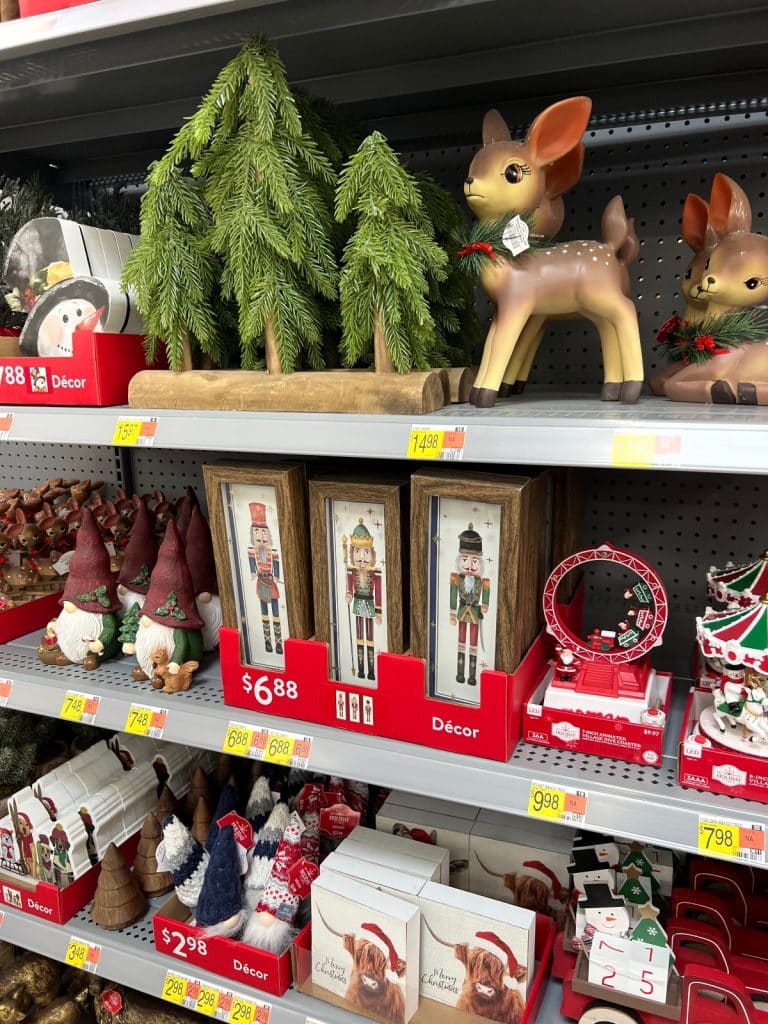 These 3 nutcracker signs are super cute and fun! LOVE them.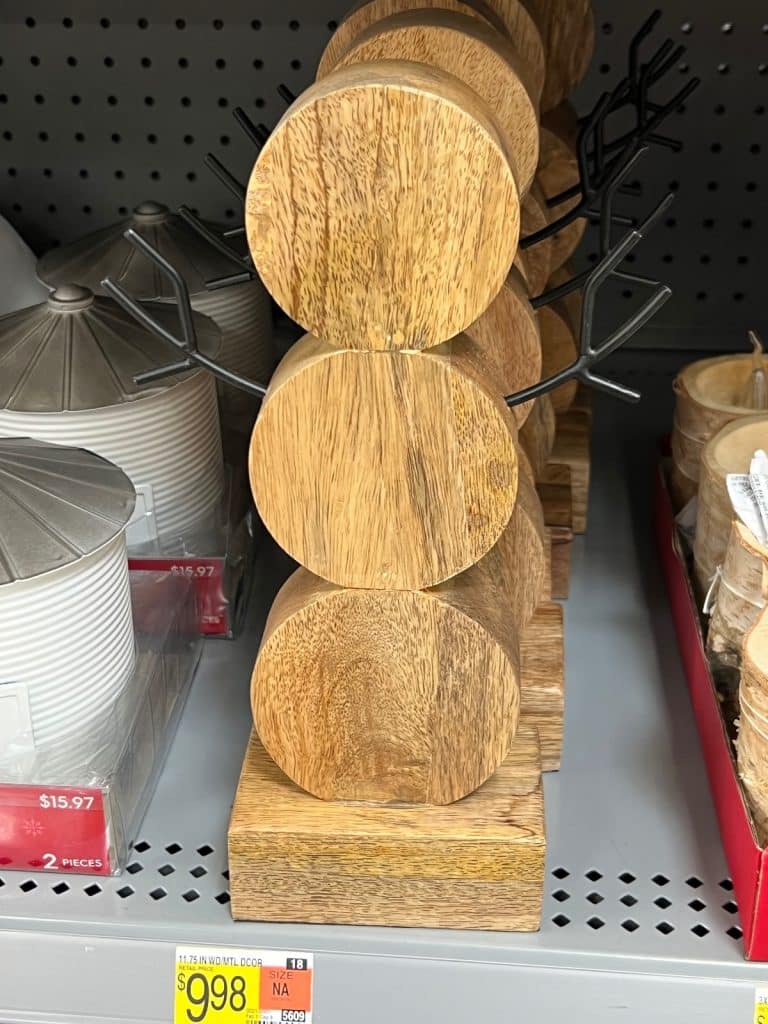 This was a fun little snowman! I think it could be totally cute painted too!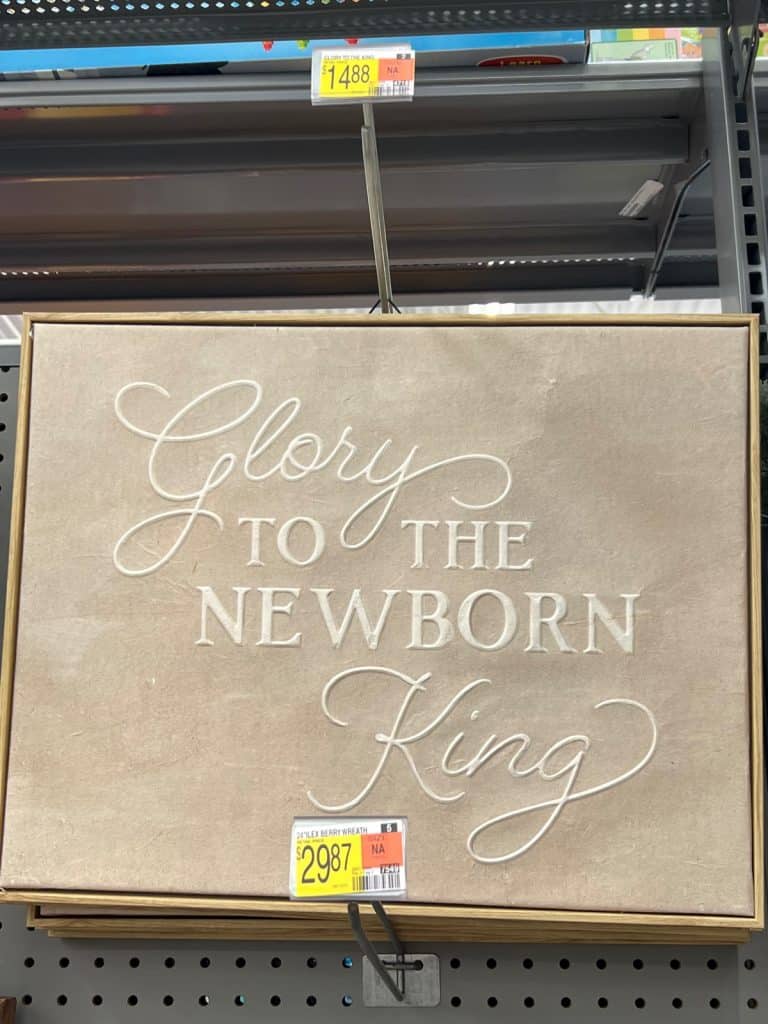 Let's not ever forget the REAL reason for the season!
I thought this sign was just so cute…I loved how big it was, and such a good price too!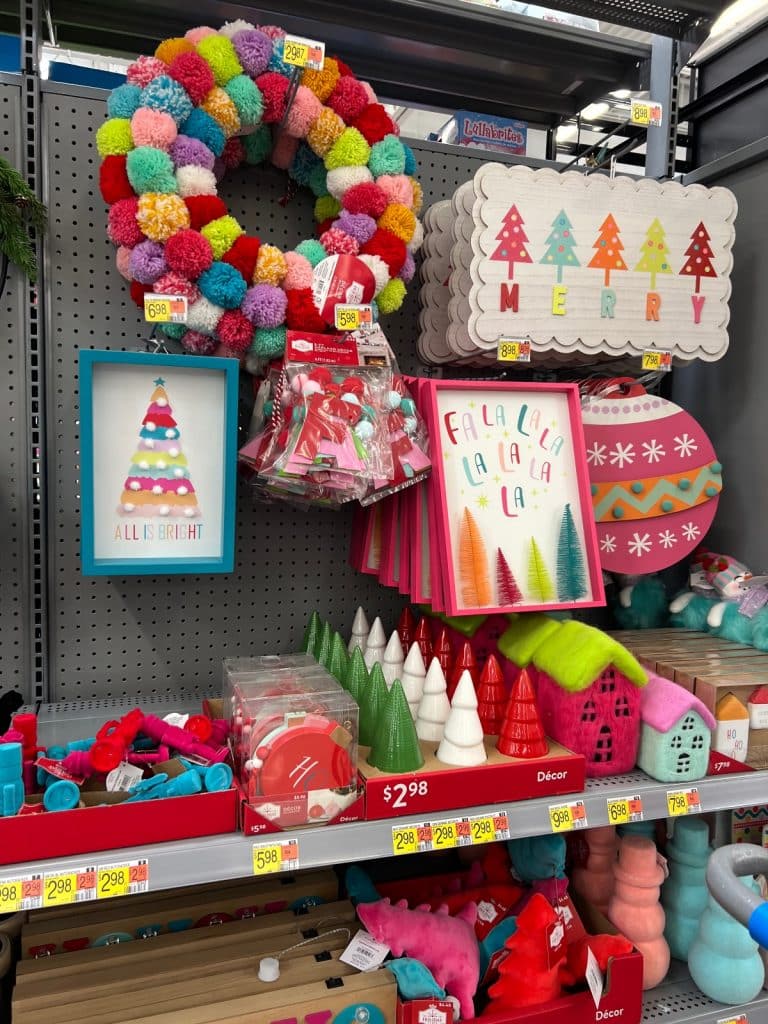 My colorful heart was beating an extra beat looking at all of this beautiful goodness!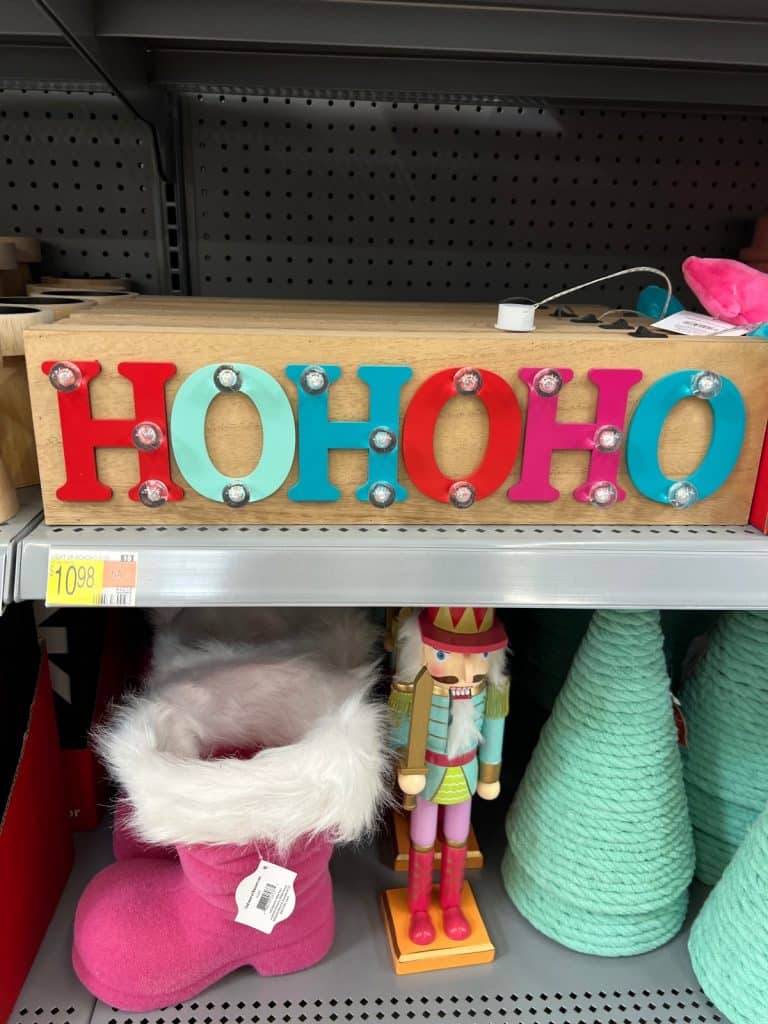 This NUTCRACKER! The HOHOHO! The TREES! I love all of it so much!
Be sure to PIN THIS FOR LATER!