Our playroom is such a fun place! The bright colors and cheerful vibe make me so happy, especially when it is CHRISTMAS time!
Basically, I just want to walk you through some fun pictures of what it looks like in there this year!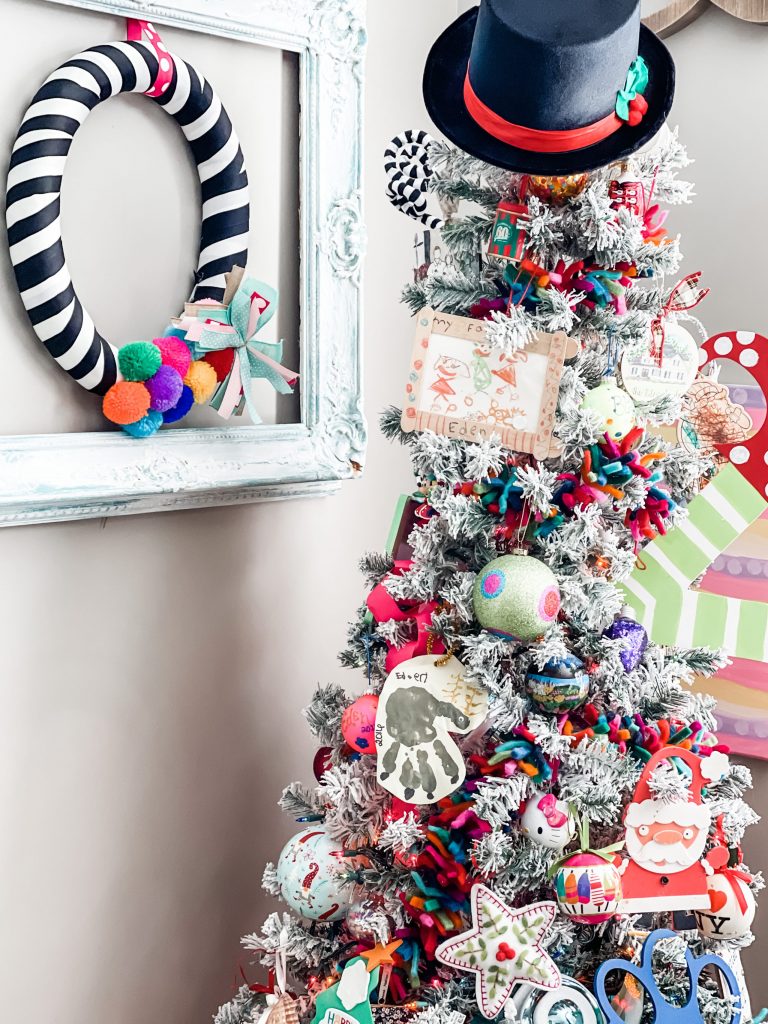 This is the room where we have COLORED lights and fun travel ornaments and homemade ornaments. It makes me super happy!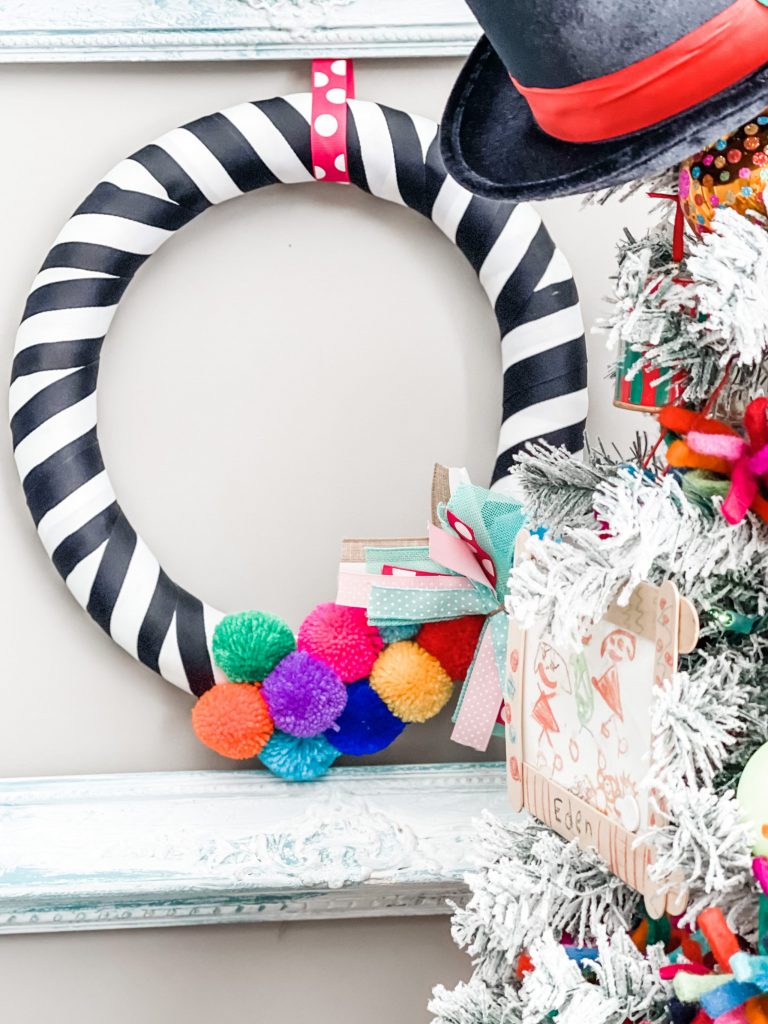 You may remember this wreath as a DIY I did a few months ago with a POOL NOODLE! How fun is it with this! SEE IT HERE!!!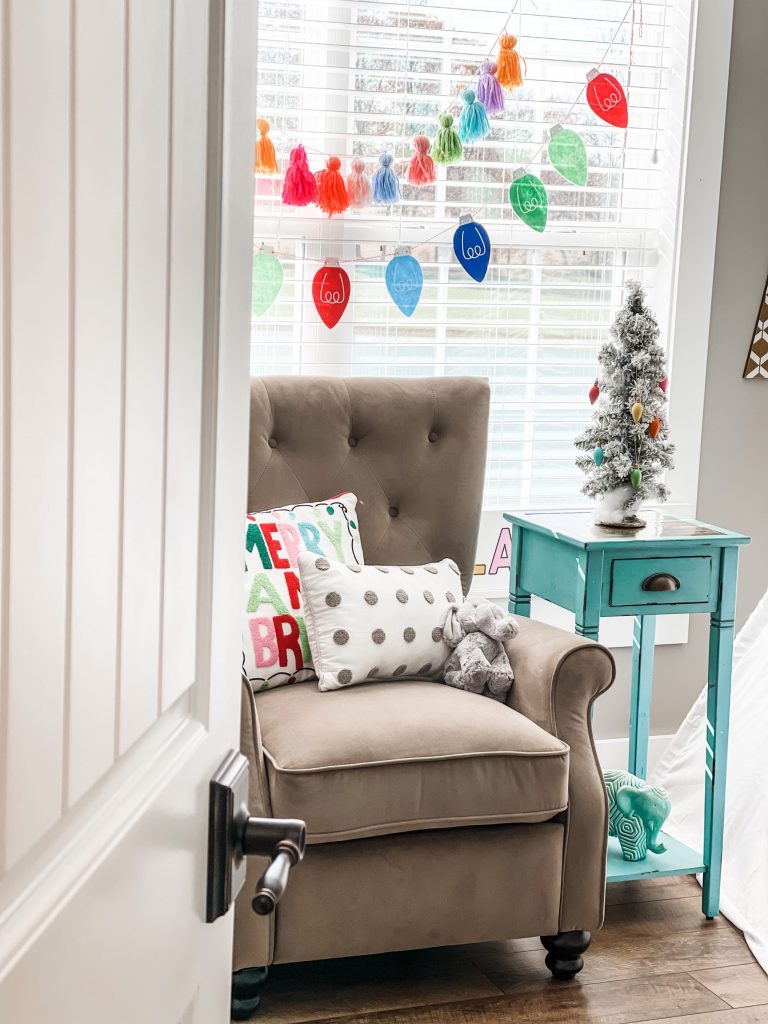 How fun is that garland hanging on the windows? I got the pom pom garland at Walmart in the party section and the lights at Dollar General! Both were like $2/each!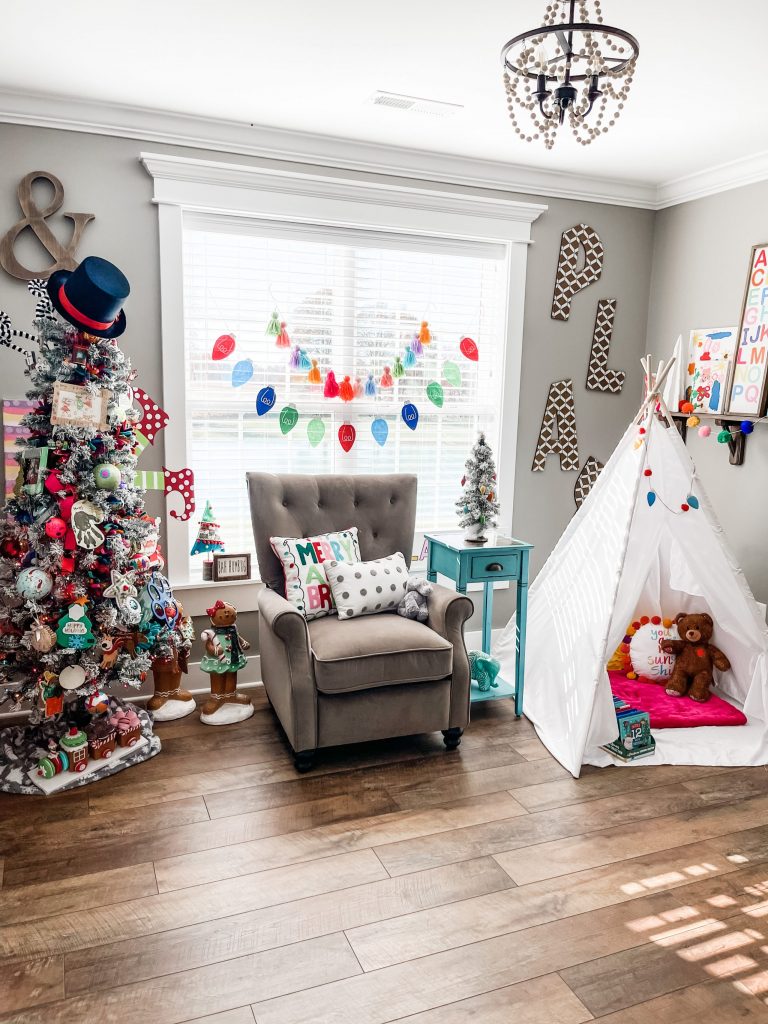 I love this room when you walk in! The colorful tree, the little chair, the tent…the homemade artwork…it is all so precious!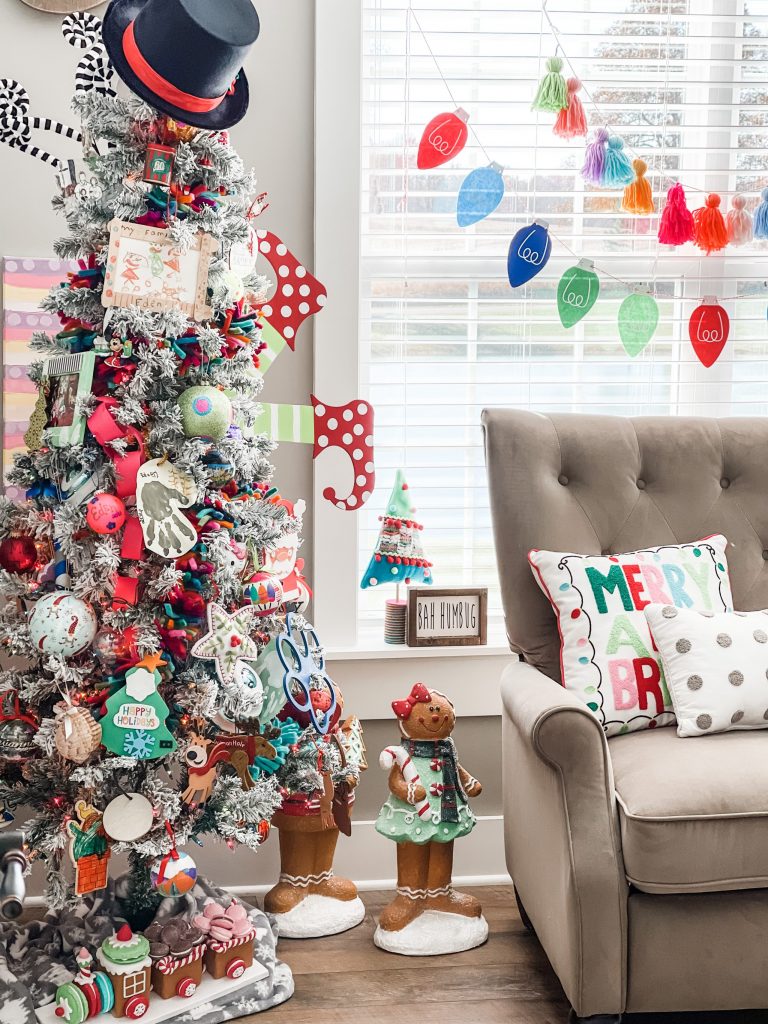 Here are some closeups of some of my fave ornaments!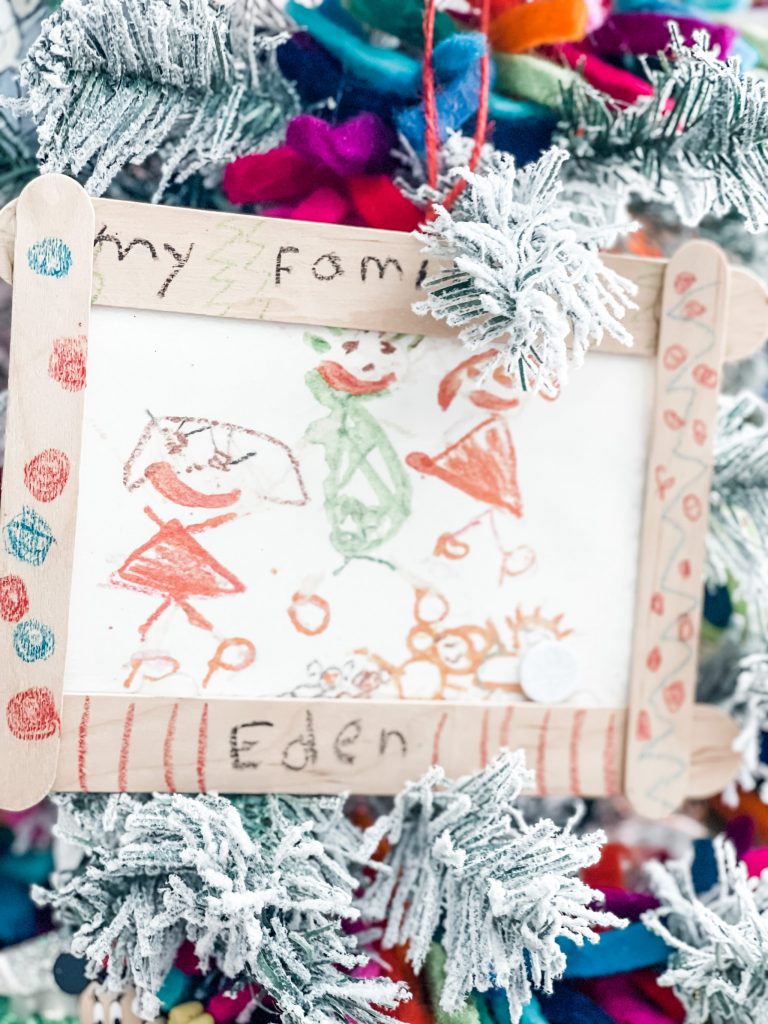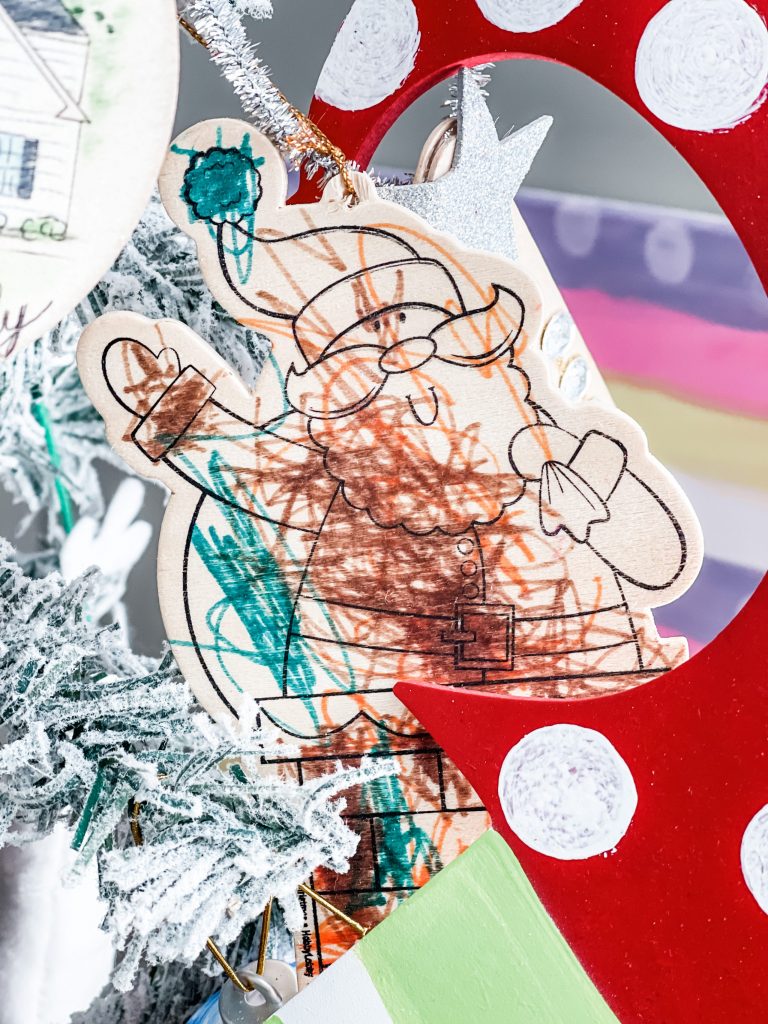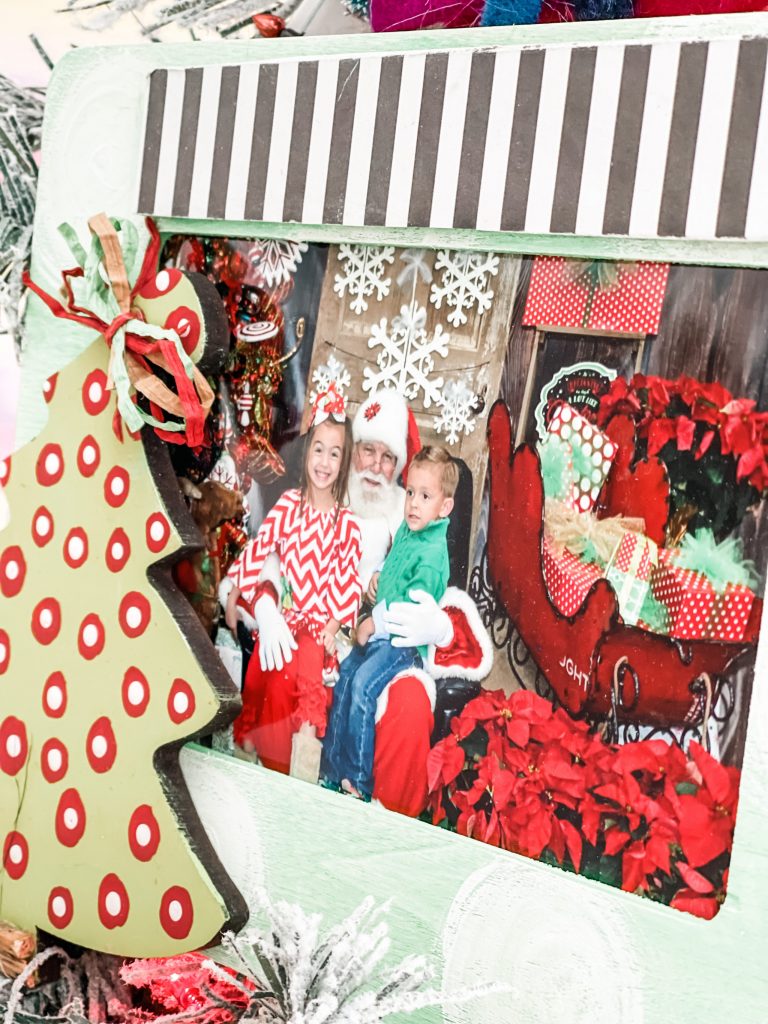 Do you remember this frame I made on a live a while back??
These precious little gingerbread people are from Cracker Barrel! If you didn't know, their Christmas stuff is top notch! I find so many things there!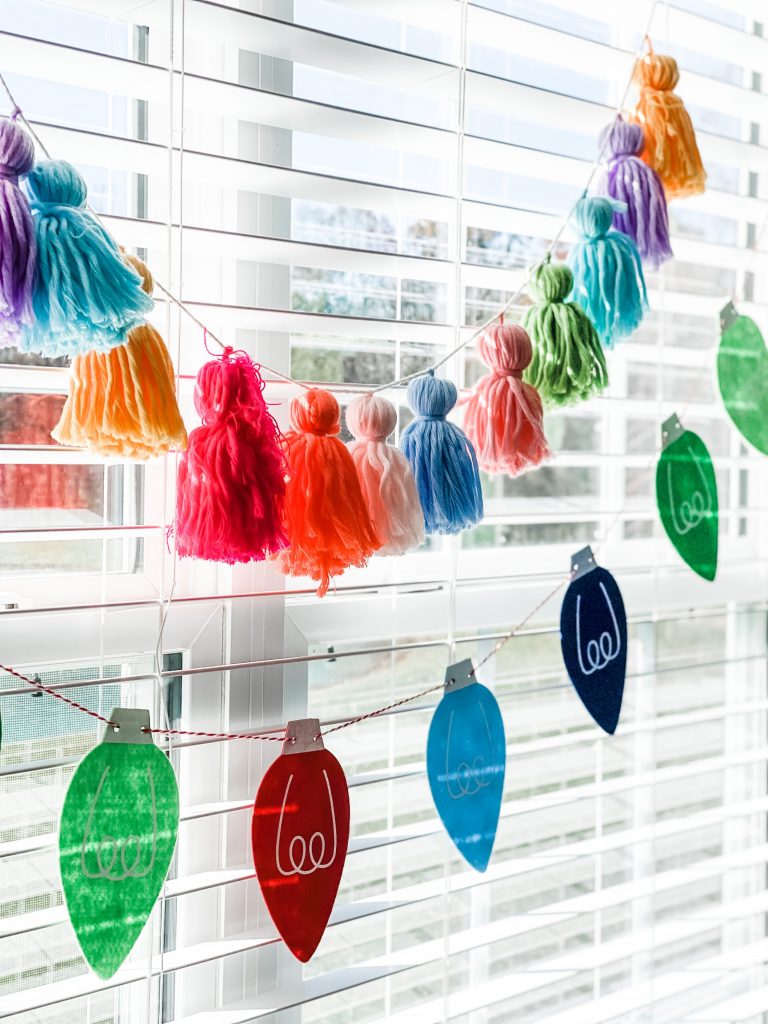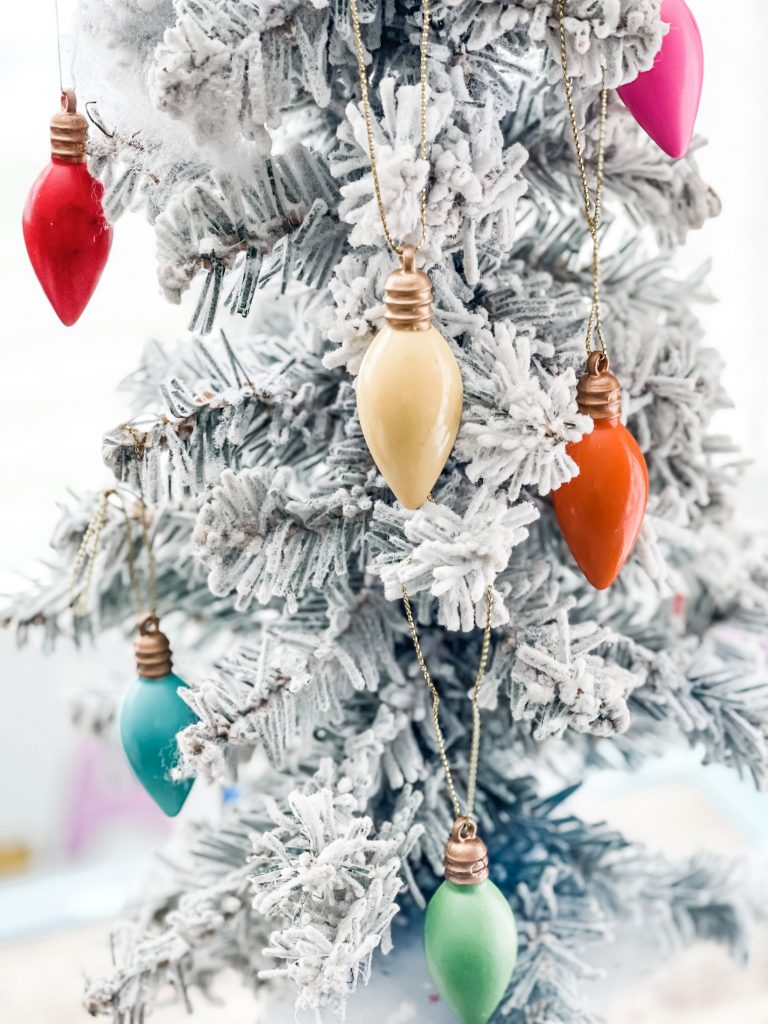 The little bulbs on this tiny tree are SO adorable! They are from Walmart, and were dirt cheap!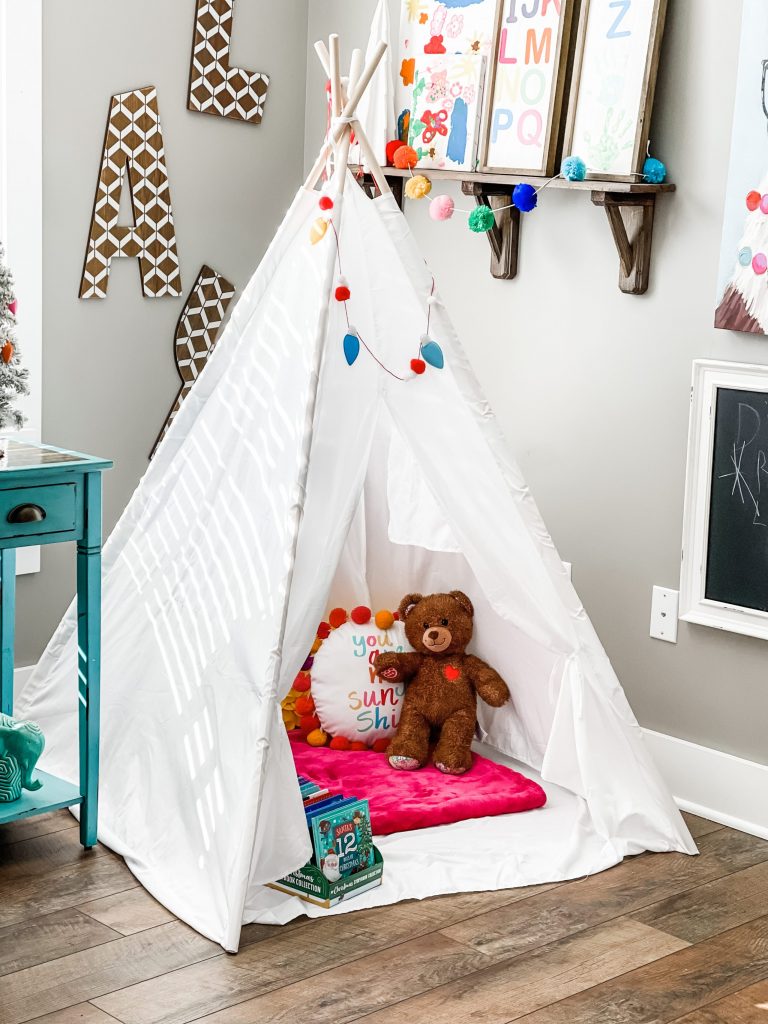 You may remember this precious tent from Eden's s'mores birthday party! We LOVE these tents so much. The kids just love to hang out in them and watch TV or read or whatever they wanna do!
I just draped a little Dollar General felt garland over the top for a little extra festiveness!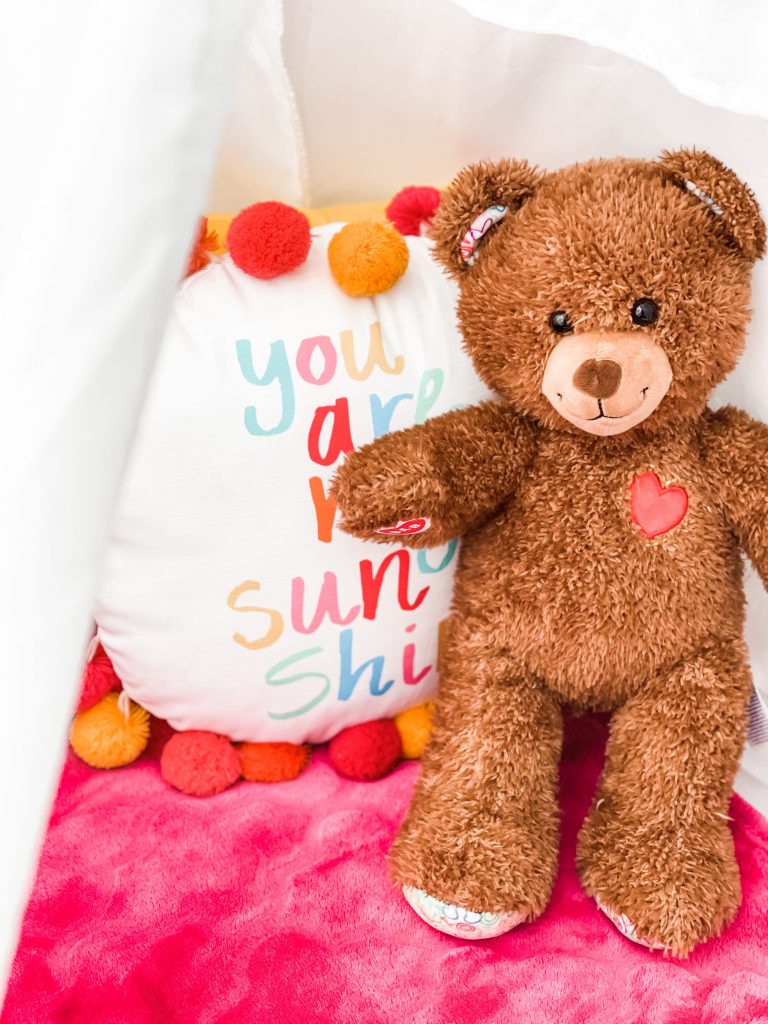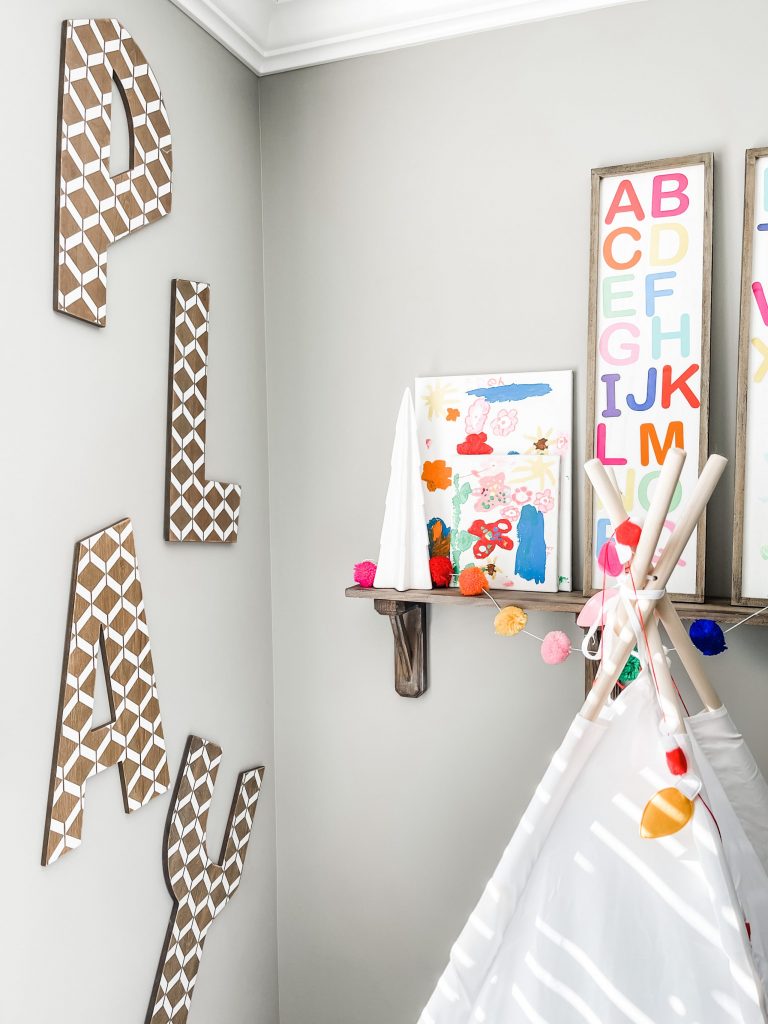 Those letters that spell PLAY were a yard sell find for like $2.00 for the whole set!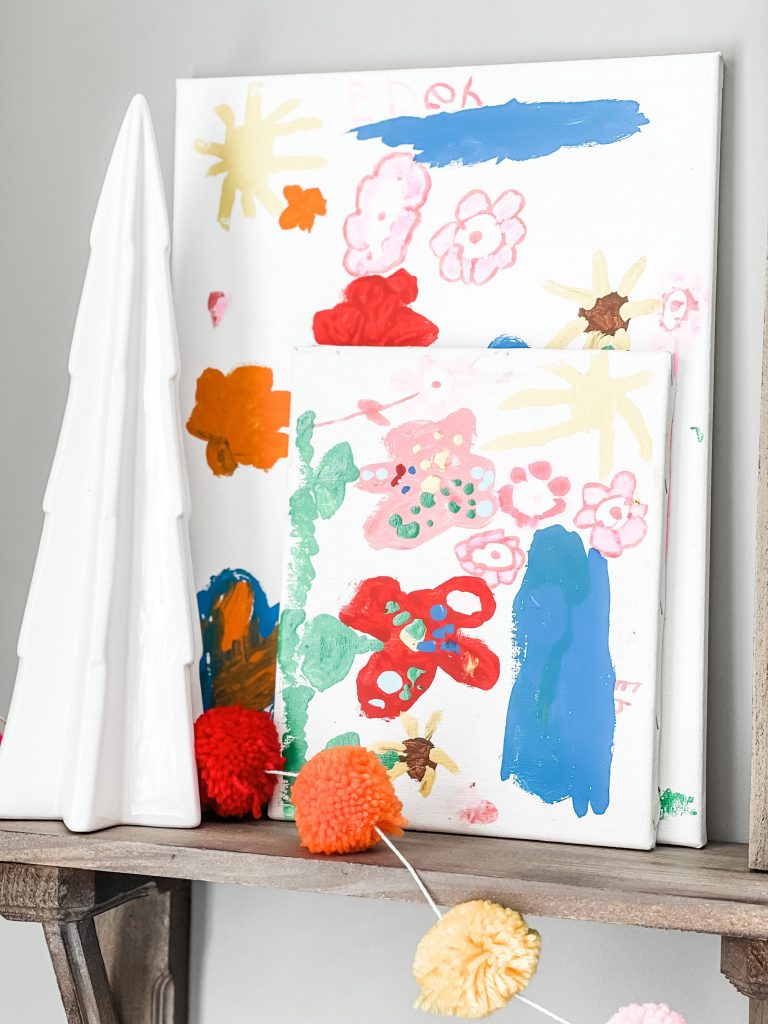 Eden painted these pictures (as you may already know…she is the one that is always painting and stuff- mostly…so there is more of her art around here!)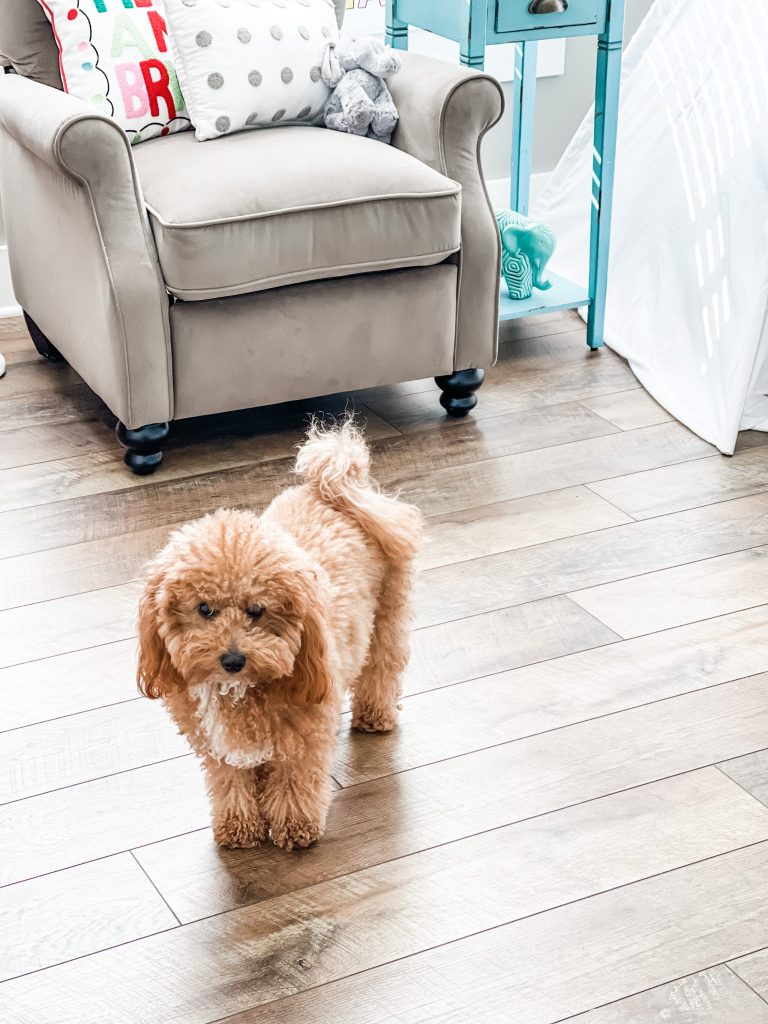 I added this picture just because Posie Jane is such a cutie pie!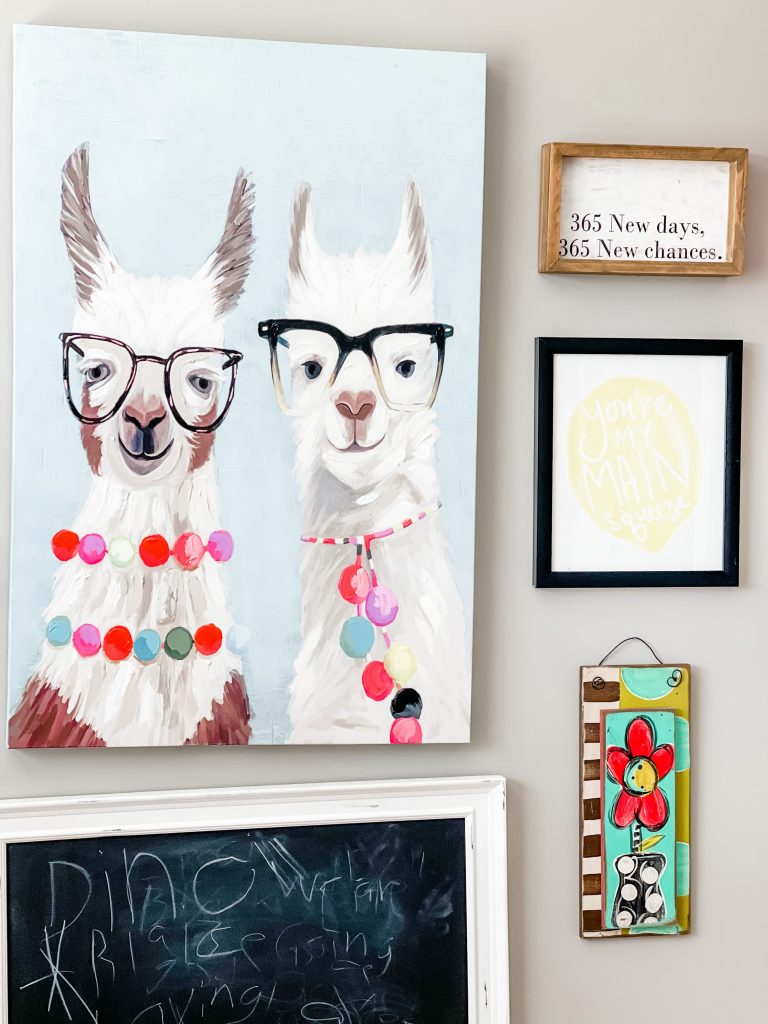 This chalkboard will never be straight no matter what I do…and I am tired of messing with it, so here you go…real life. BUT…I am obsessed with the llama picture from At Home stores a couple of years ago!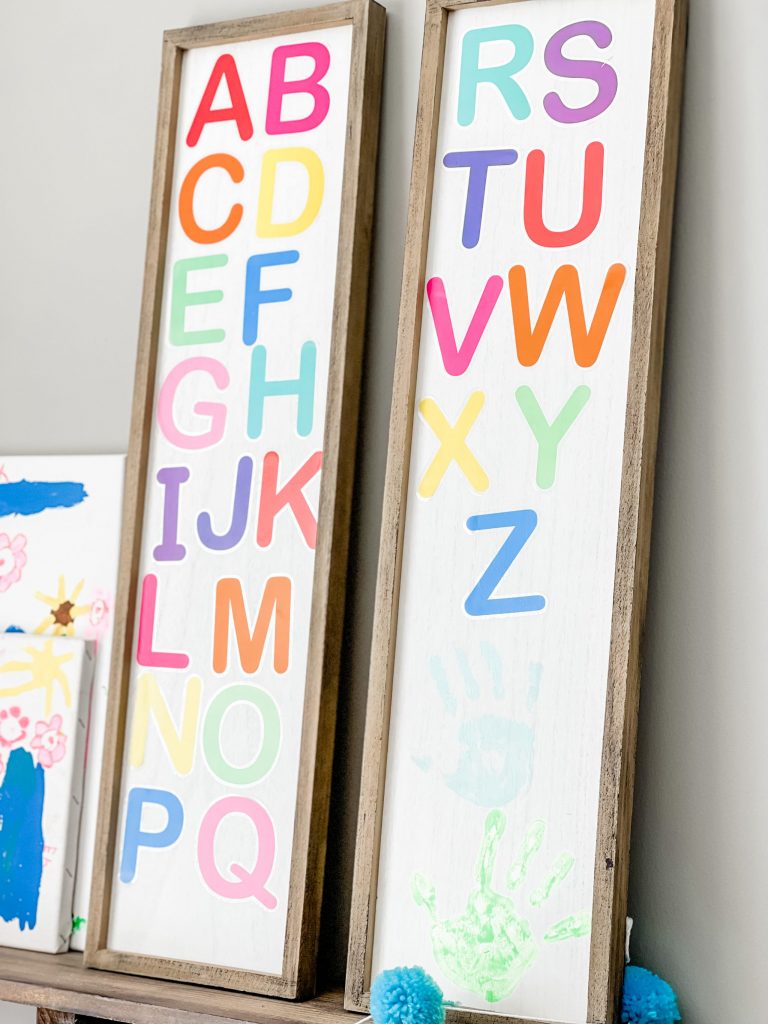 I made these signs a couple of years ago with some Hobby Lobby signs and some Target dollar spot vinyl stickers!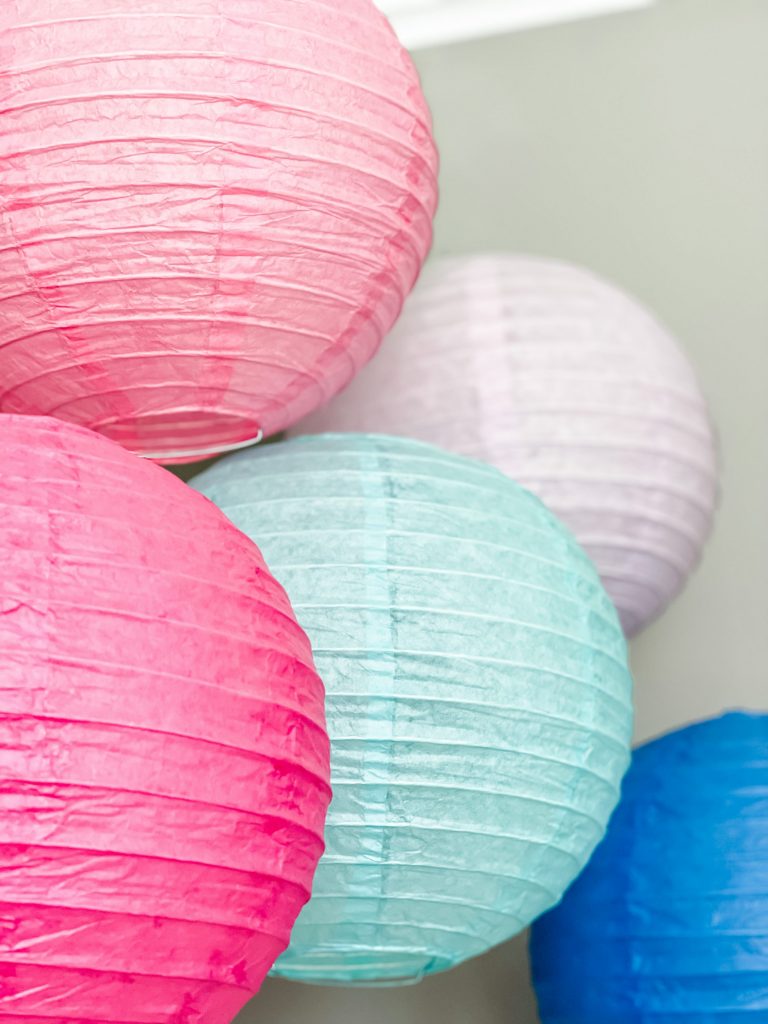 These are hanging in a corner looking all cute! They are just hanging lanterns and are dirt cheap to buy and add flare to a playroom!
Well, there you have it! Christmas in our playroom. Nothing spectacular, but lots of fun and colorful Christmas goodness!
Be sure to PIN FOR LATER!