Garland on a staircase is a classic sign of Christmas, or at least to me it is. I used to be very intimidated by the idea of adding garland, but I have come to find that it is actually a fairly simple process!
I want to do my best to explain my process to you…but since I didn't take process pictures, I am going to have to do my best to walk you through it by just showing "after" pictures. I hope it helps, because I have gotten lots of questions!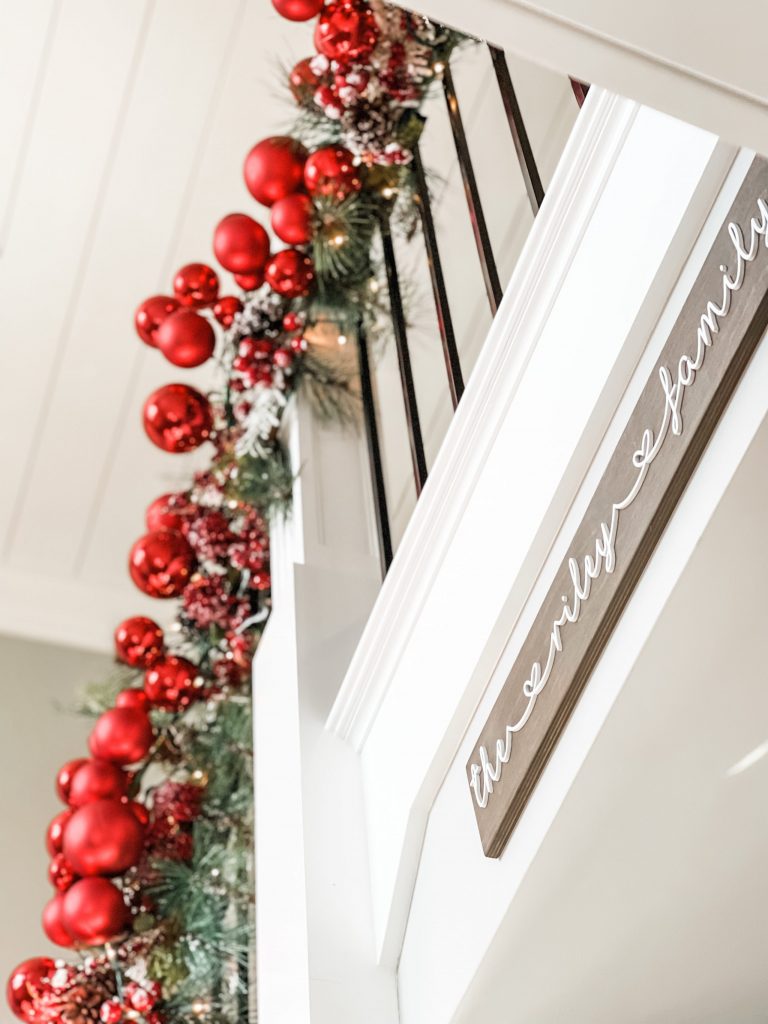 For my garland, I have several basic thin garlands from Hobby Lobby. I placed them along the railing and took my thin pieces of tree wire (not sure what it is called) that I got at Dollar Tree in a big pack and wrapped it around the piece of iron under the railing. You can also tie the tree wire around the whole handrail if you need to, and you can put two together if one is not big enough.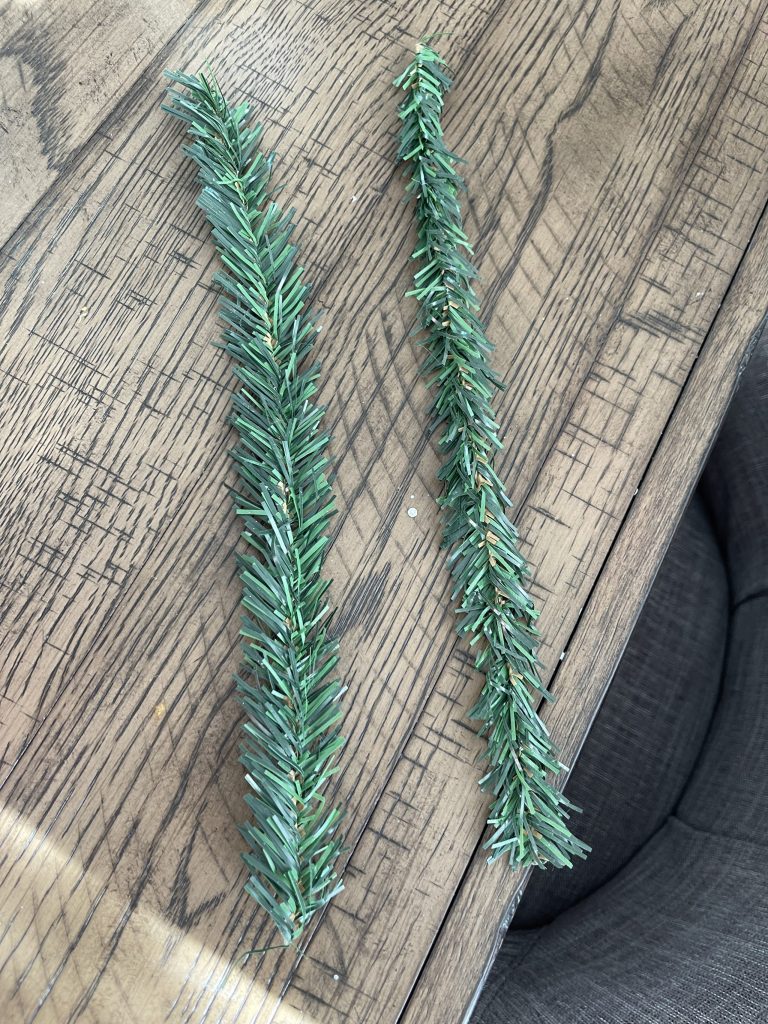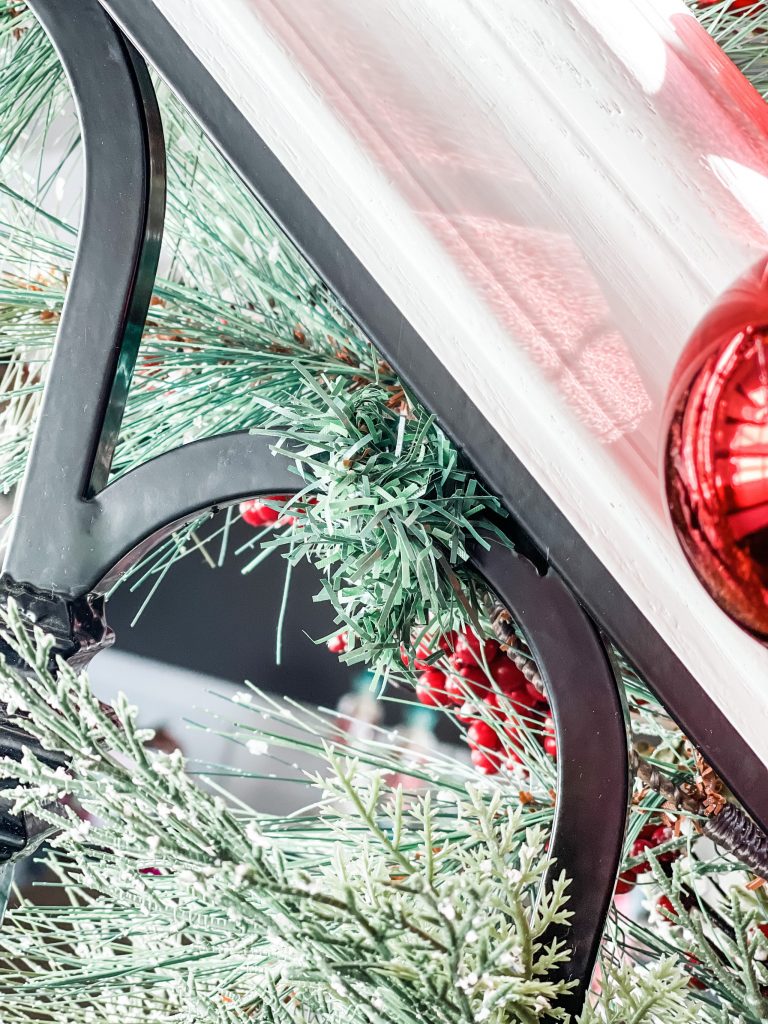 Once that is all in place, I simply took picks from hobby lobby and put them in the existing garland to make them more full. The last step was to add lights into the garland.
Last year, that is ALL I did…and THIS WAS THE RESULT.
But this year, I added an extra touch. I added ball garland that I found at Raz Imports to my otherwise "finished" garland, and goodness…it was the PERFECT ADDITION.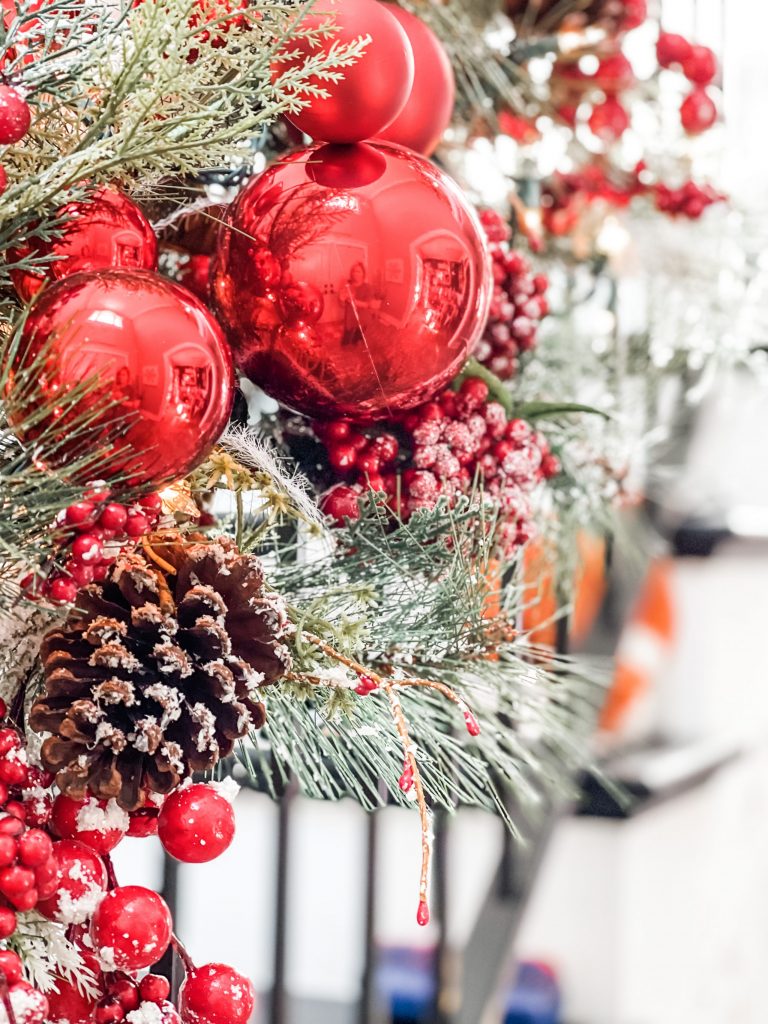 What do YOU think?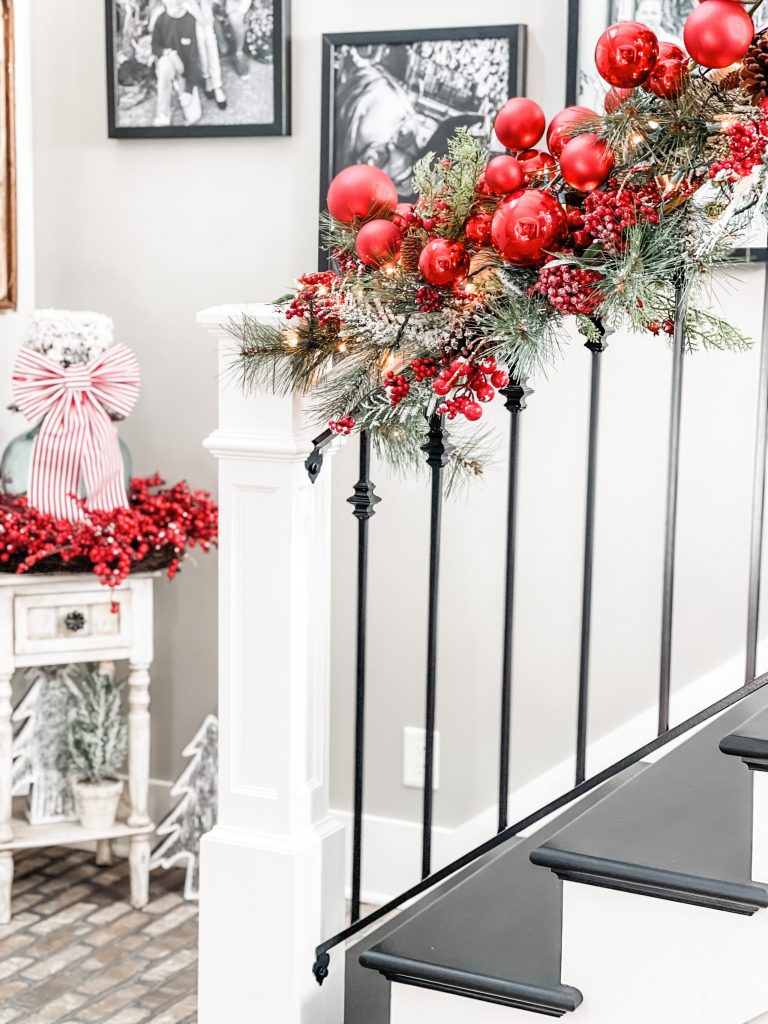 If you want to see all of the pictures on that wall behind the stairs, you can SEE THAT ENTIRE POST HERE!
Forgive the light that was shining in through the top window! It gave a funky glare on the garland.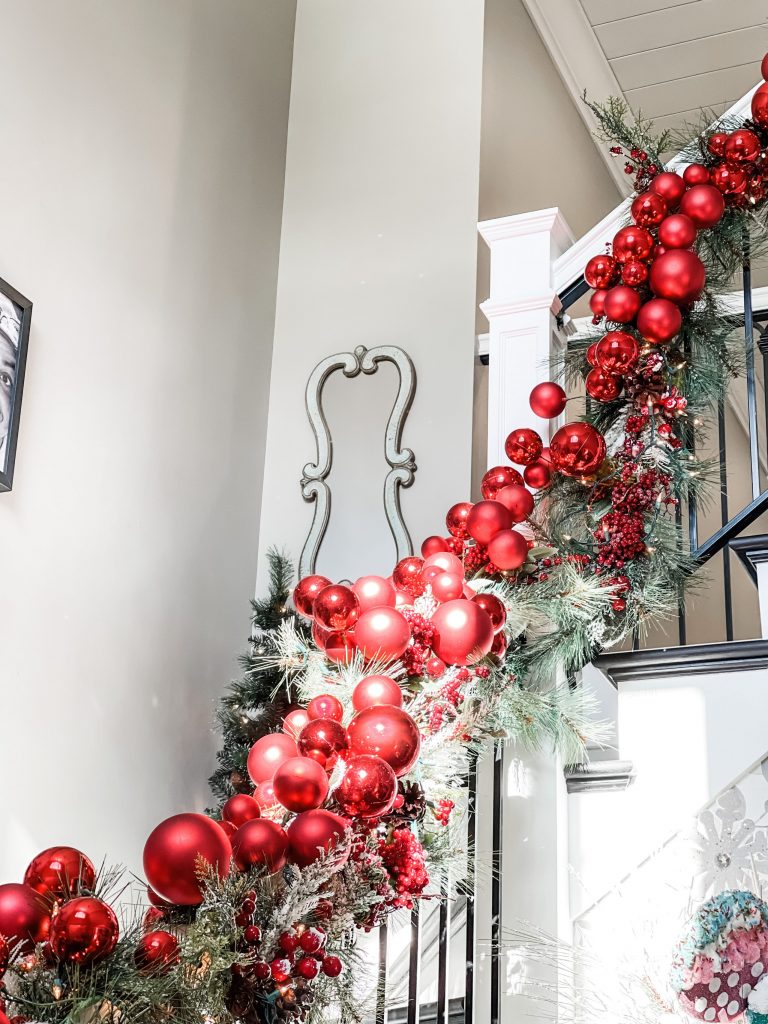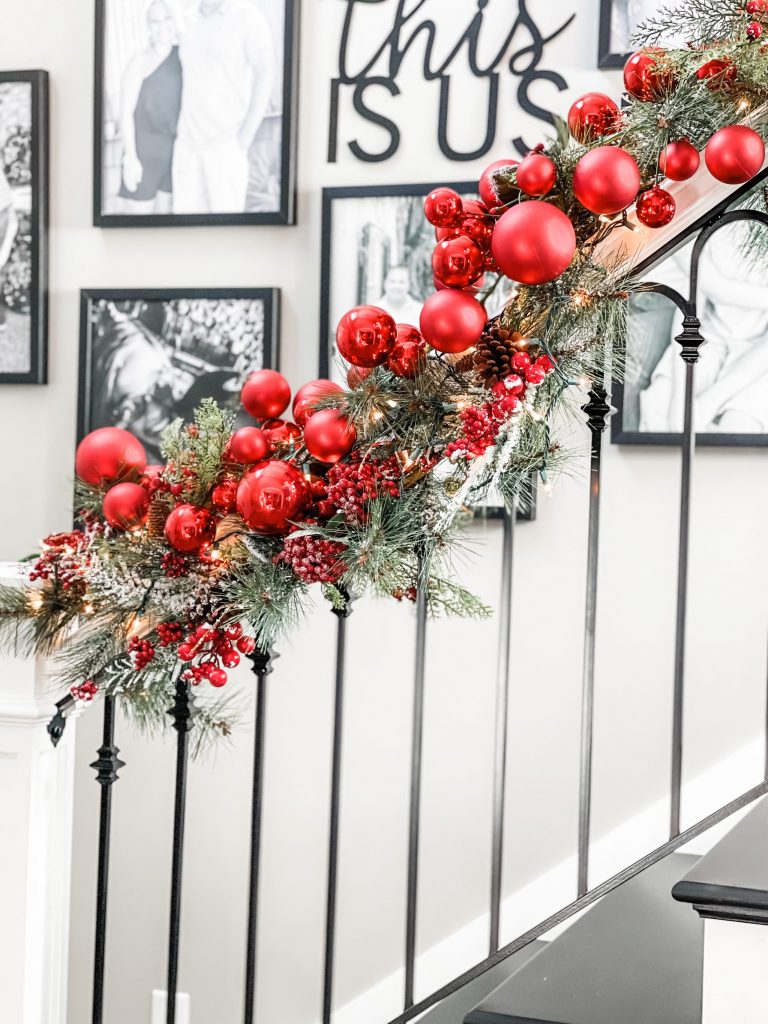 I know this wasn't the BEST tutorial, but I wanted to help the best I could! 
BE SURE TO PIN FOR LATER!