I have never had an entrance way in any of the homes I have lived in, so to have one that I can truly play around with during the holidays is super fun, yet a little intimidating.
I have a feeling that year after year, I will get a little bit better at decorating it, but I truly do love it right now! 
When you walk in from the front door, this is what it looks like! Last year, I did not do garland, but I wanted to this year, and I LOVE IT! (see last year's entry way HERE)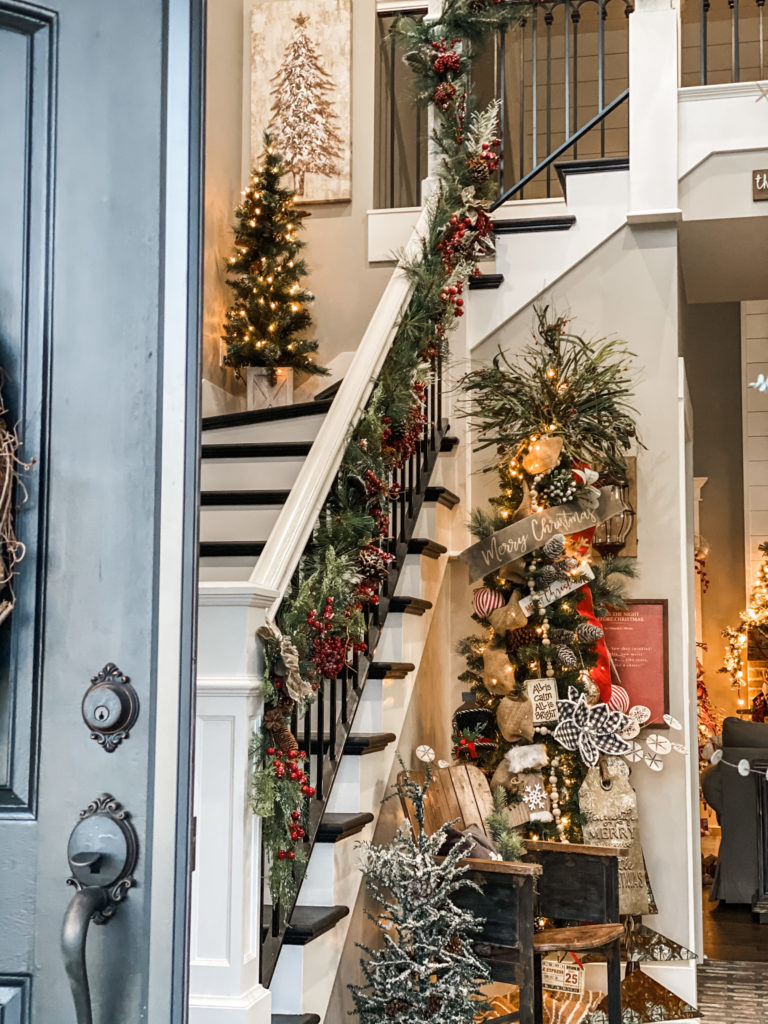 Here are a few other angles! I can't help but take too many pictures!
*Also, please note that the pictures coming in the front door are later in the day when the sun was going down. I had to take those at a different time because sun light glares majorly on that back wall!*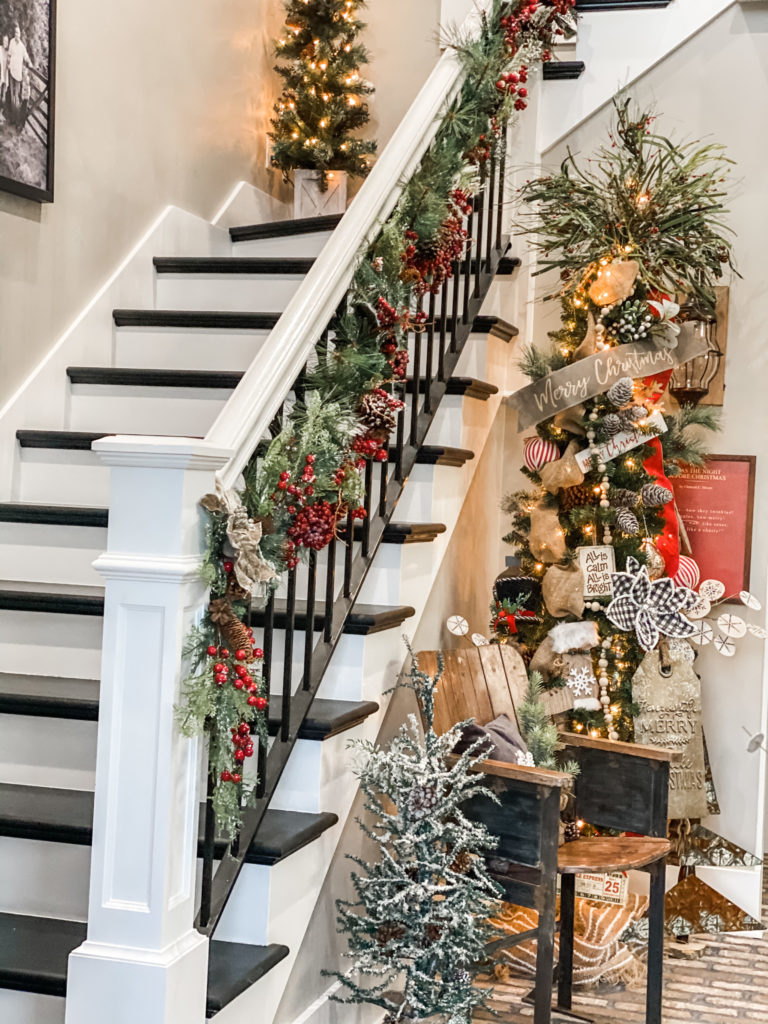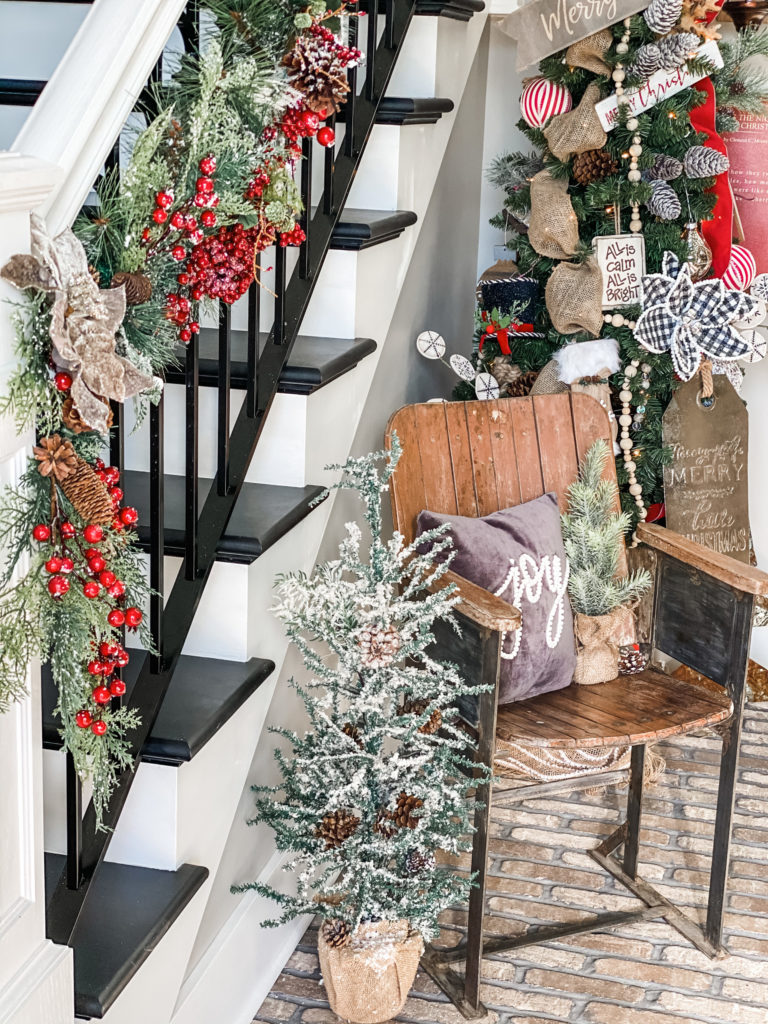 Here is a better look at the railing and garland!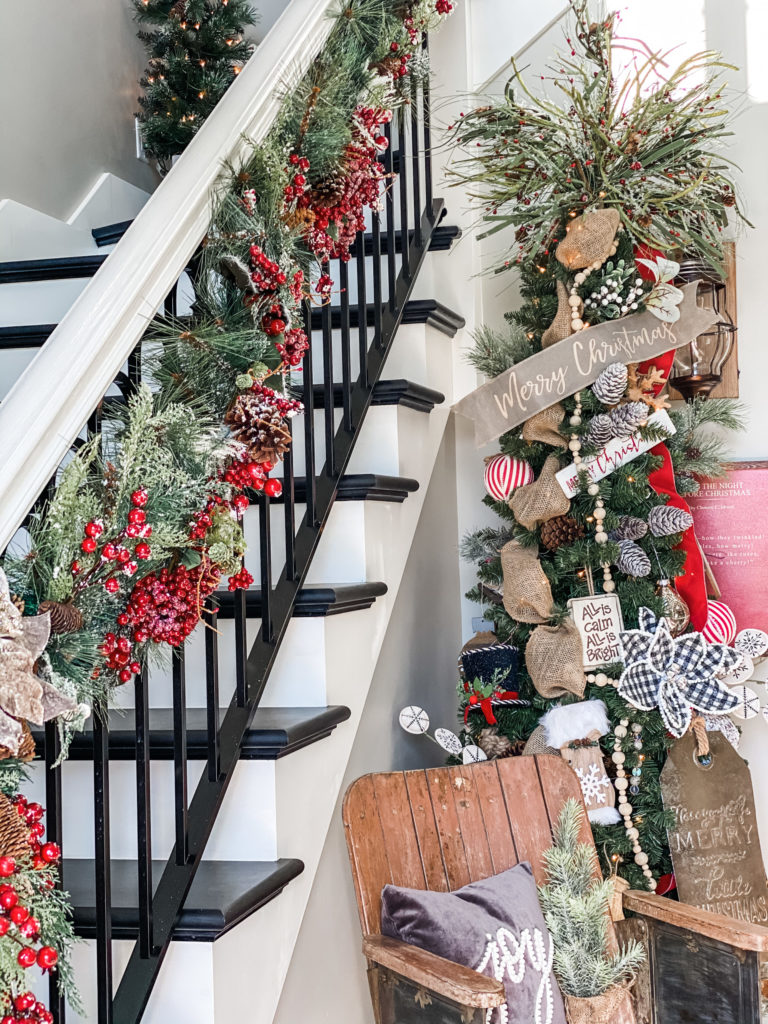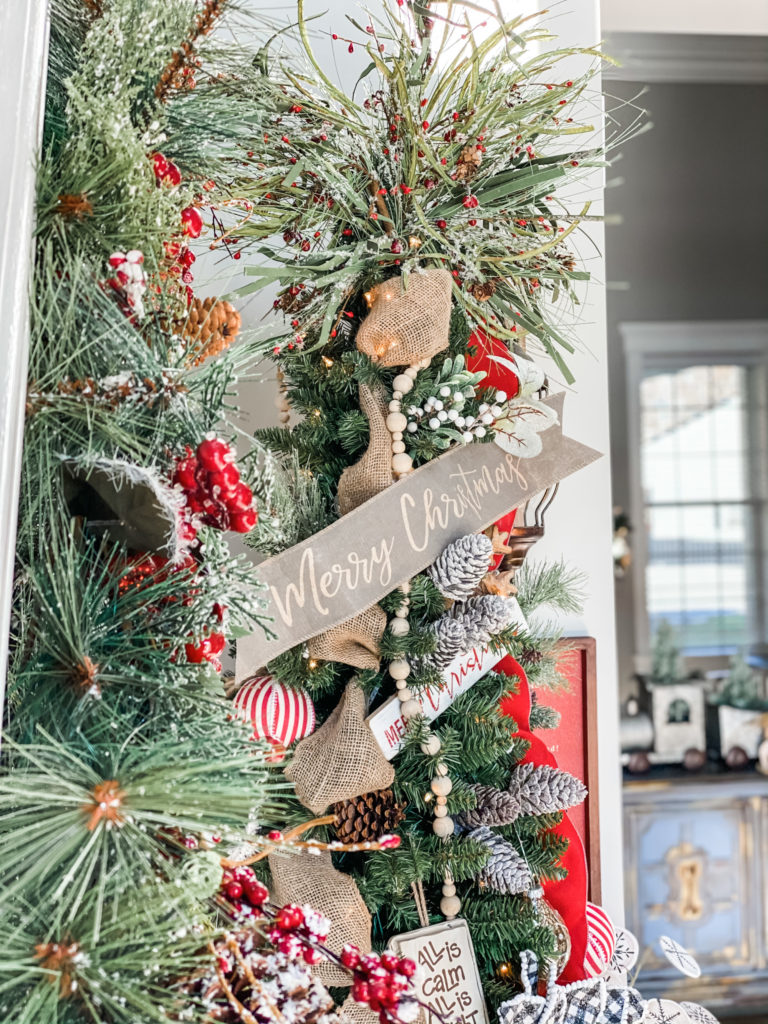 This is the view from the dining room! See that all decked out HERE!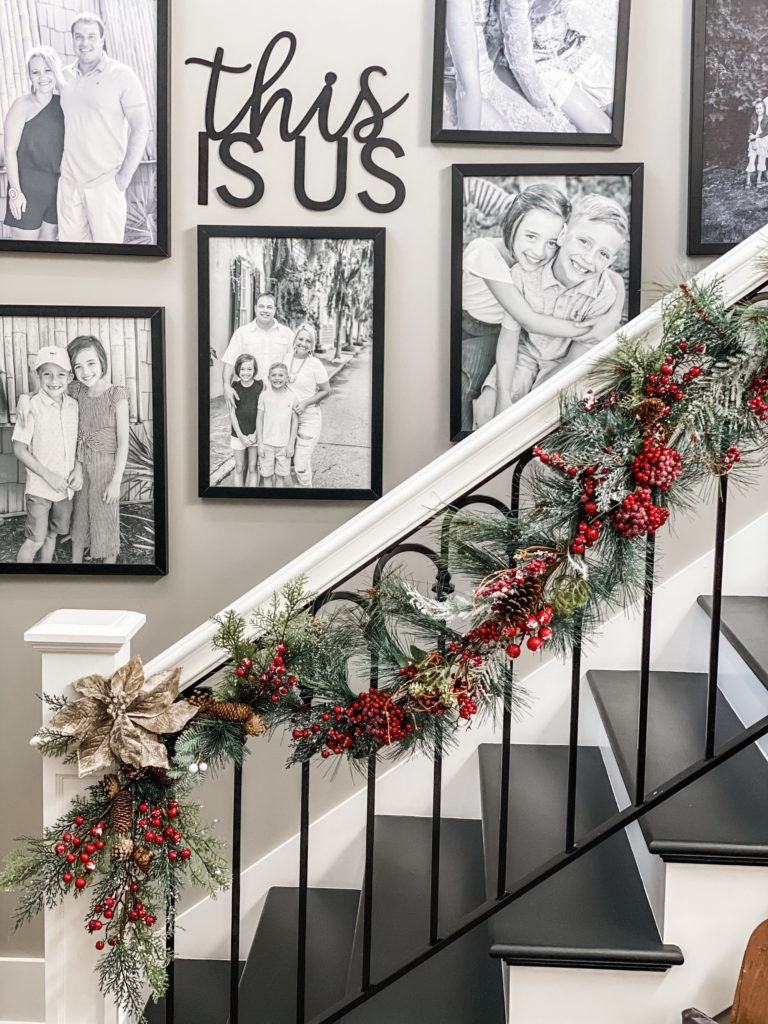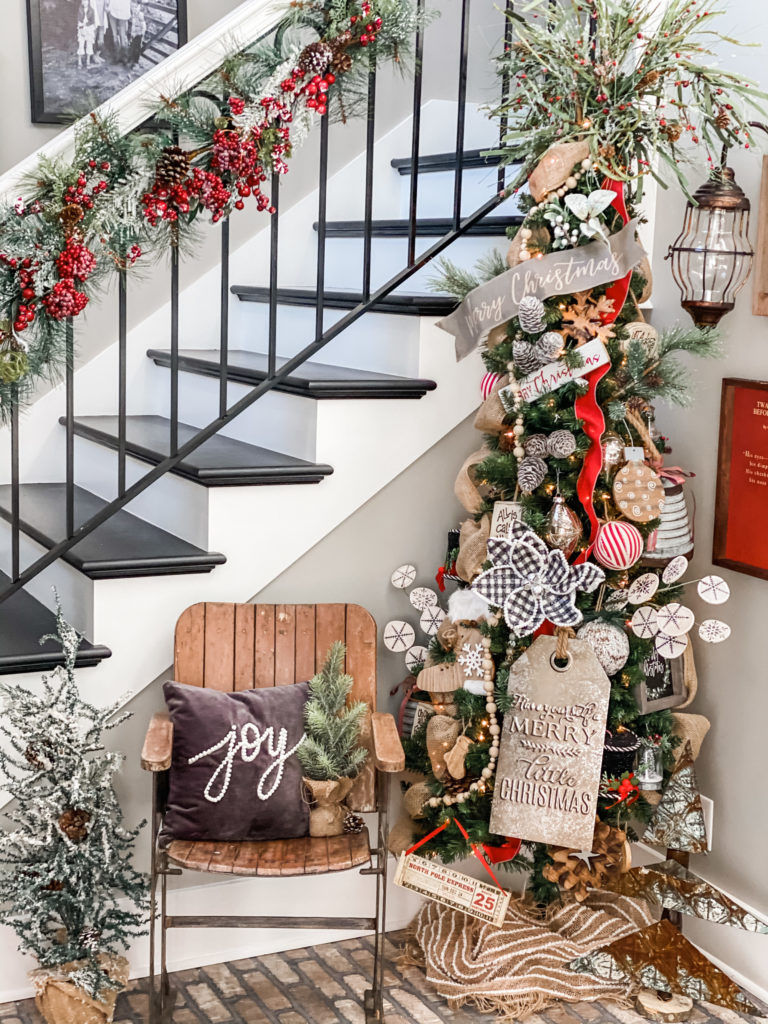 I am still overly obsessed with this old theatre chair that I picked up last year!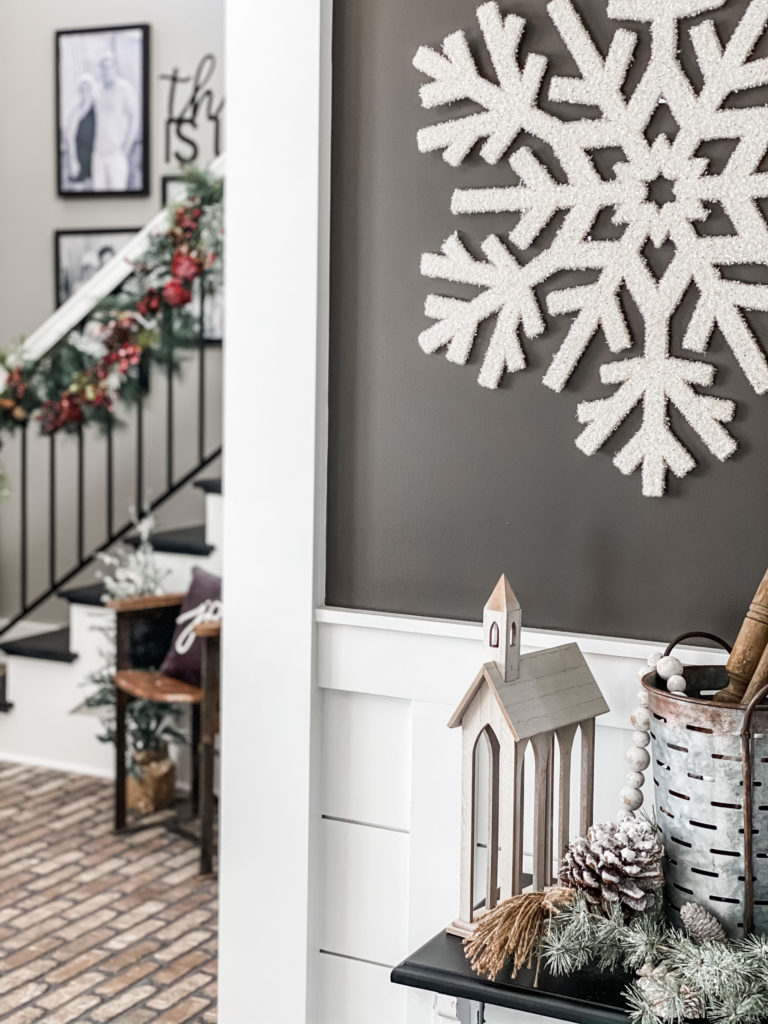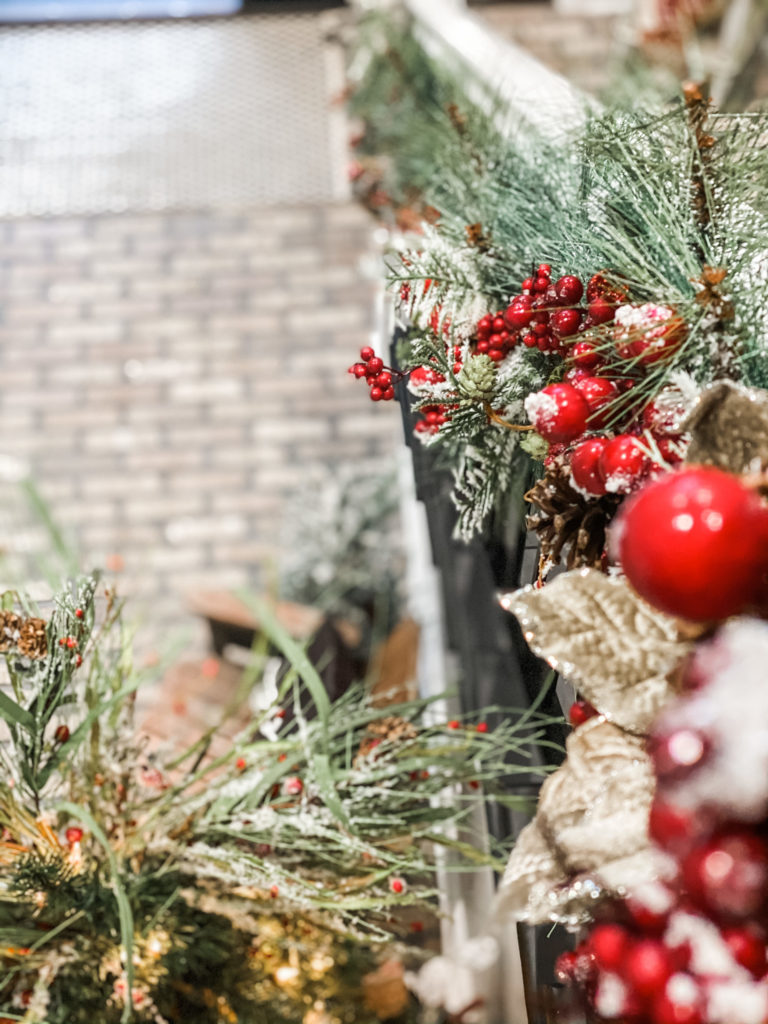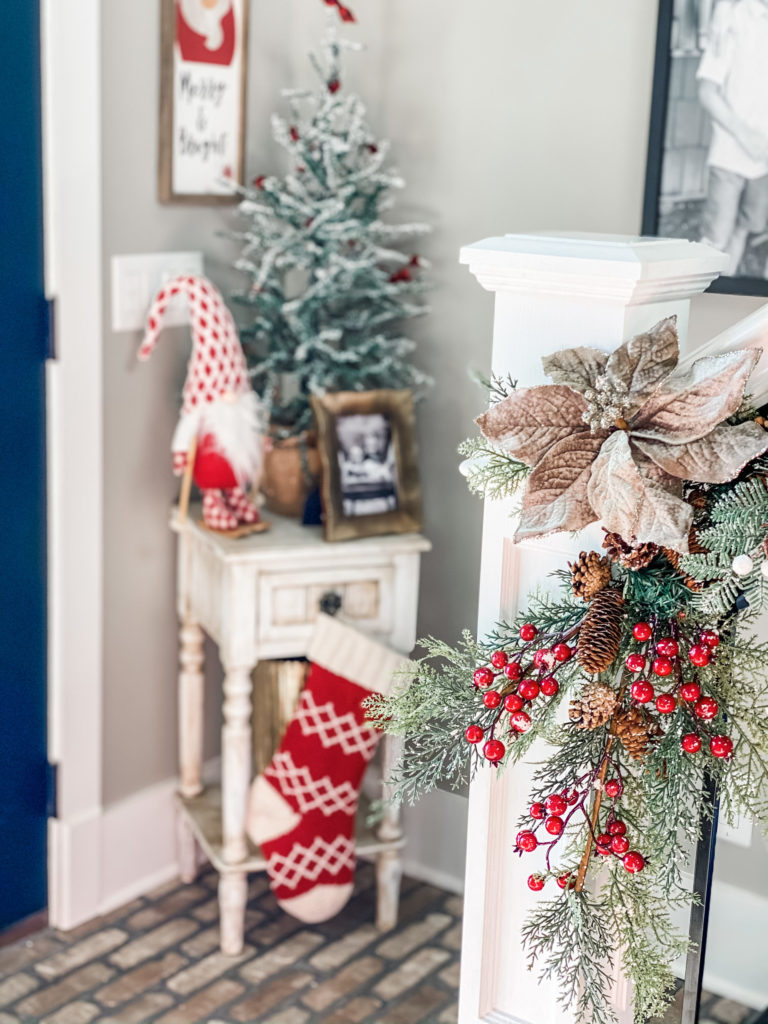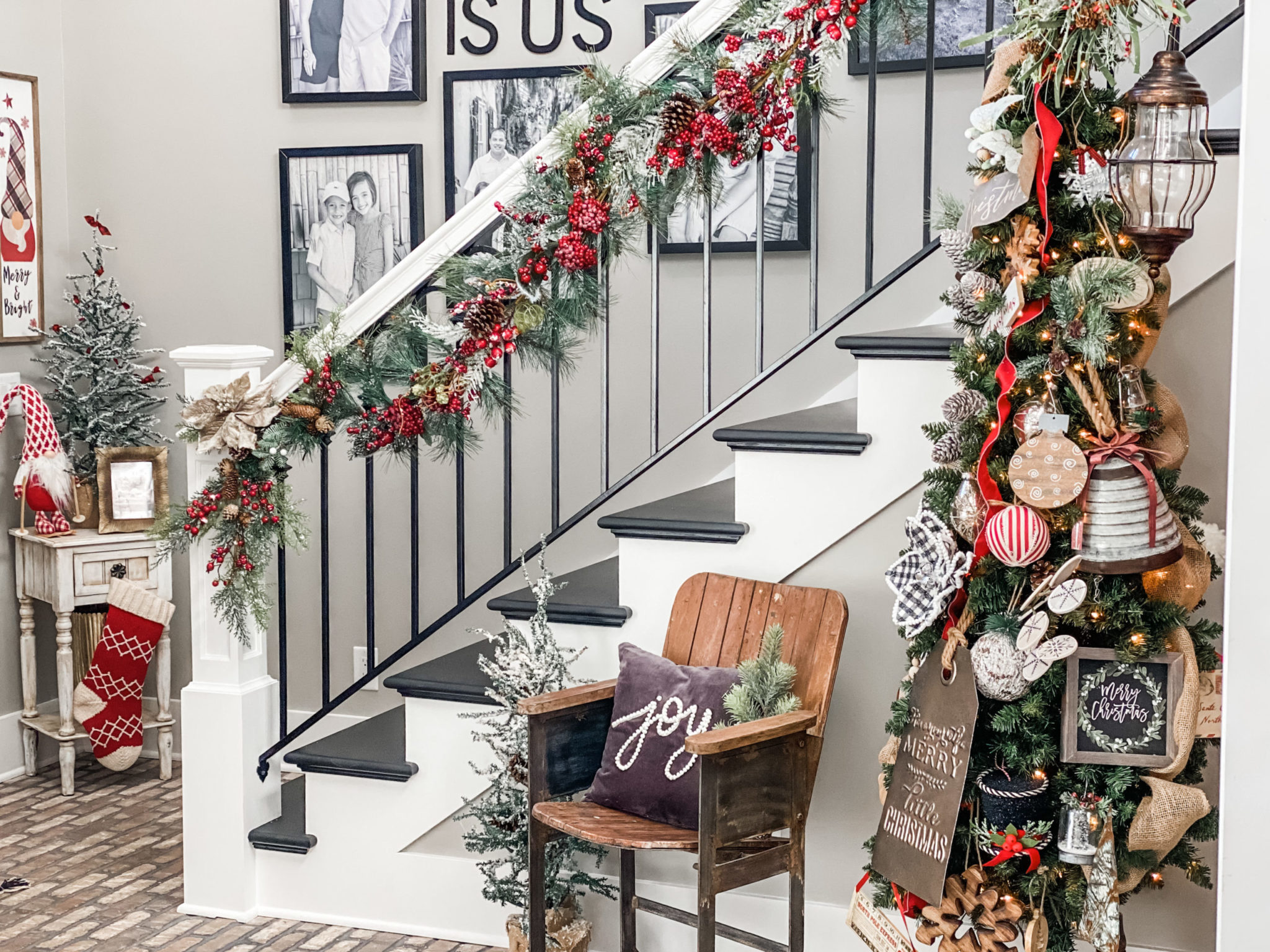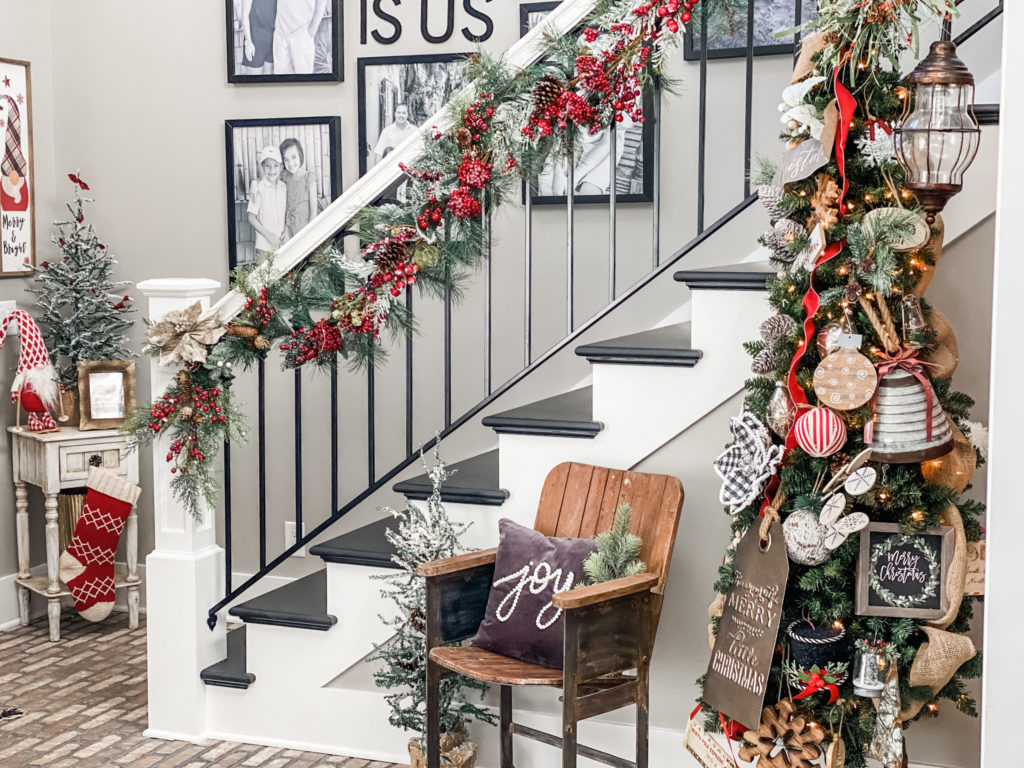 Well, I hope you enjoyed my little Entrance Way tour! Even though it is fairly simple, I hope it gave you some inspiration this Christmas season!
PIN FOR LATER!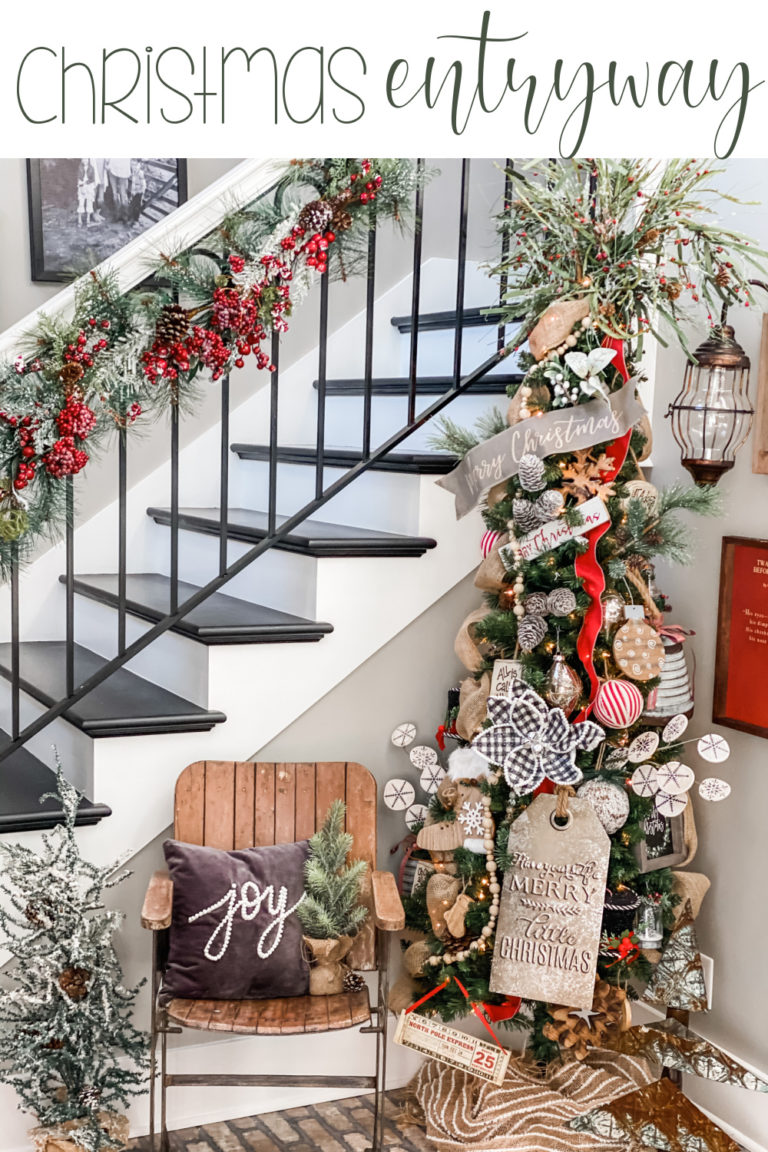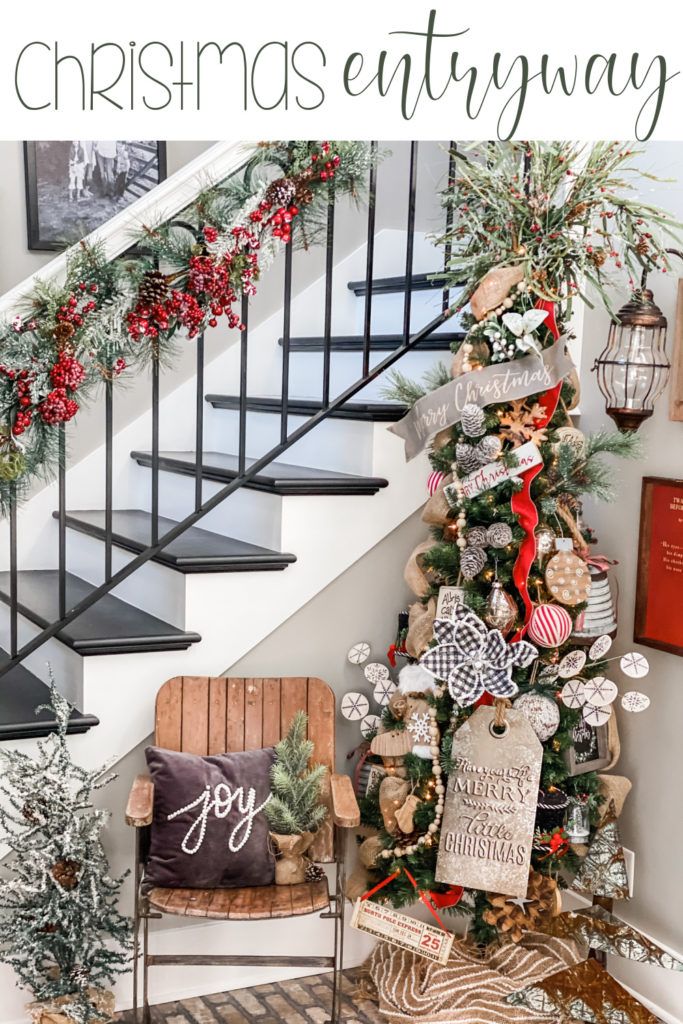 Text me! 270-200-5848