Our home has 18 foot ceilings in the entryway and the living room area. Those are some TALL ceilings! They are beautiful, but sometimes those tall walls can feel a little daunting.
IN THIS POST, I showed you the before pictures of our stairwell and how it just stayed empty for what felt like forever because I couldn't figure out how I wanted to decorate it.
I showed the beginning stages of what I decided to do going up my stairwell.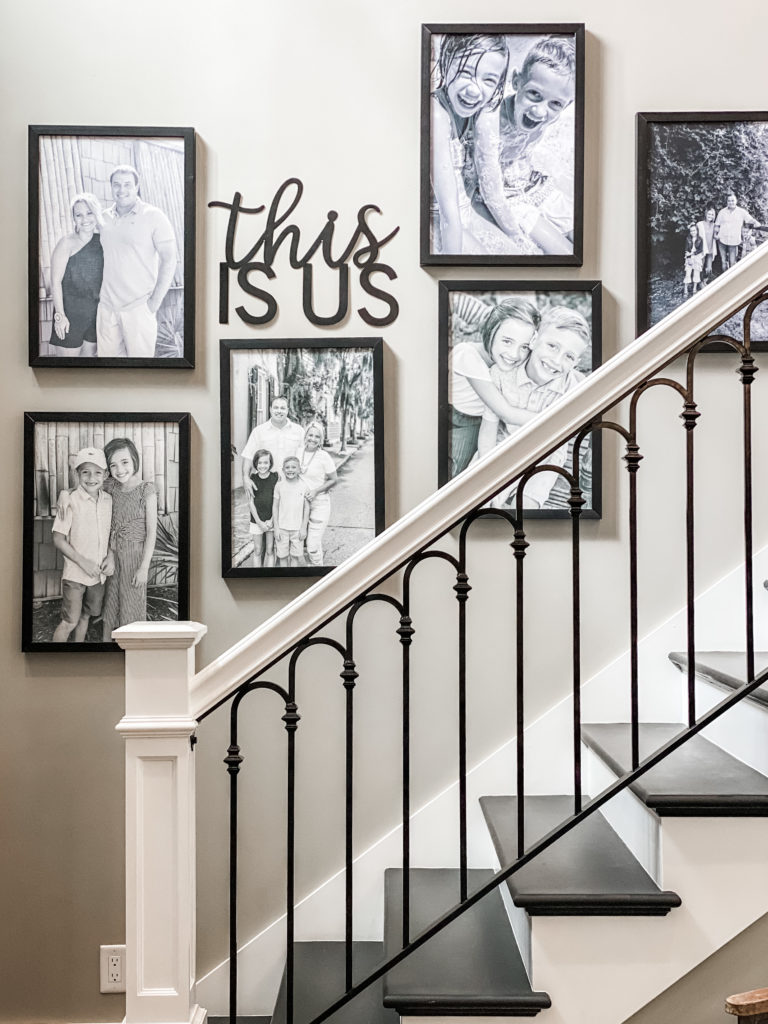 This is where we were BEFORE I just now added more to it. It is slowly but surely coming right along! It will just take a little time and patience and the right pictures!
Here it is with 5 more new pictures!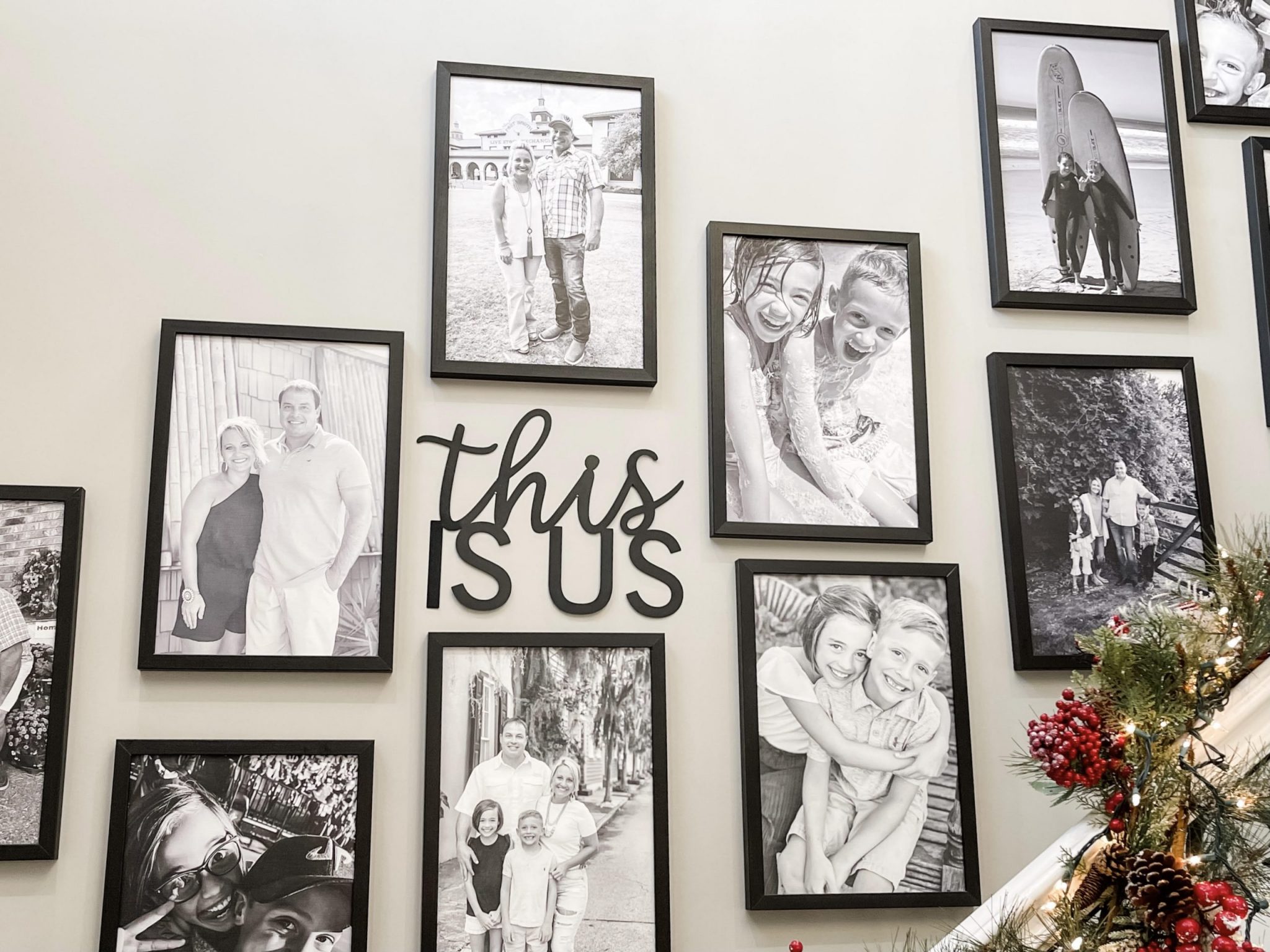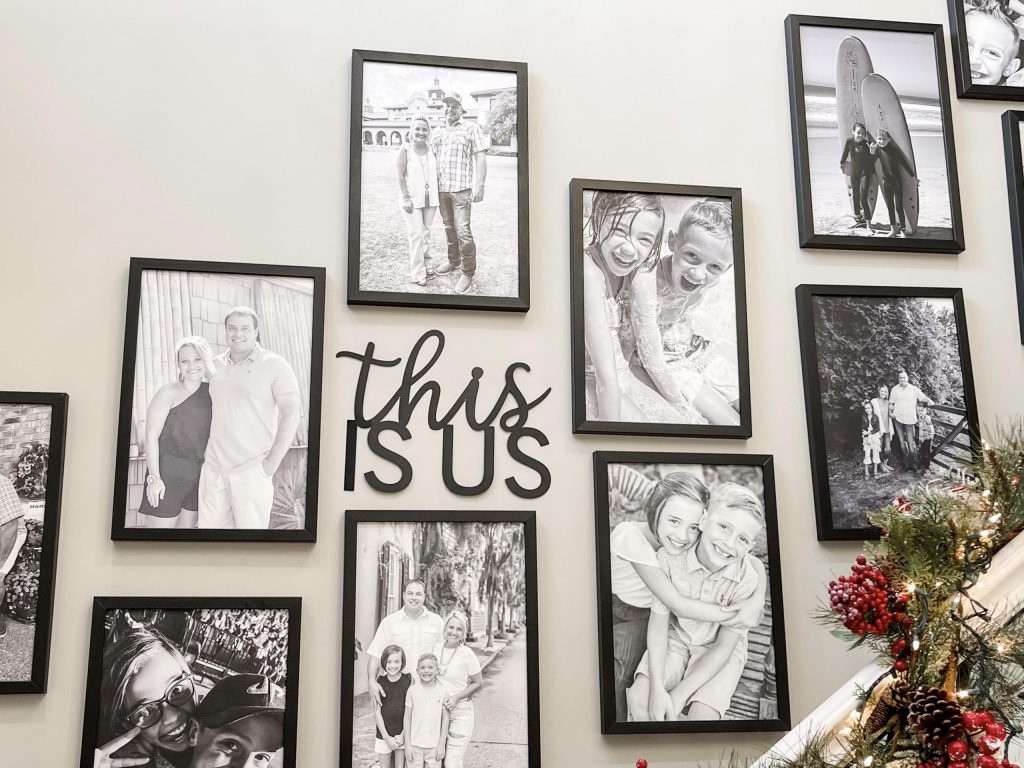 I need you to know something very important. All but ONE of these are just iphone pictures! Some were already in black and white and some were in color beforehand and I just used the filter on the website to change them!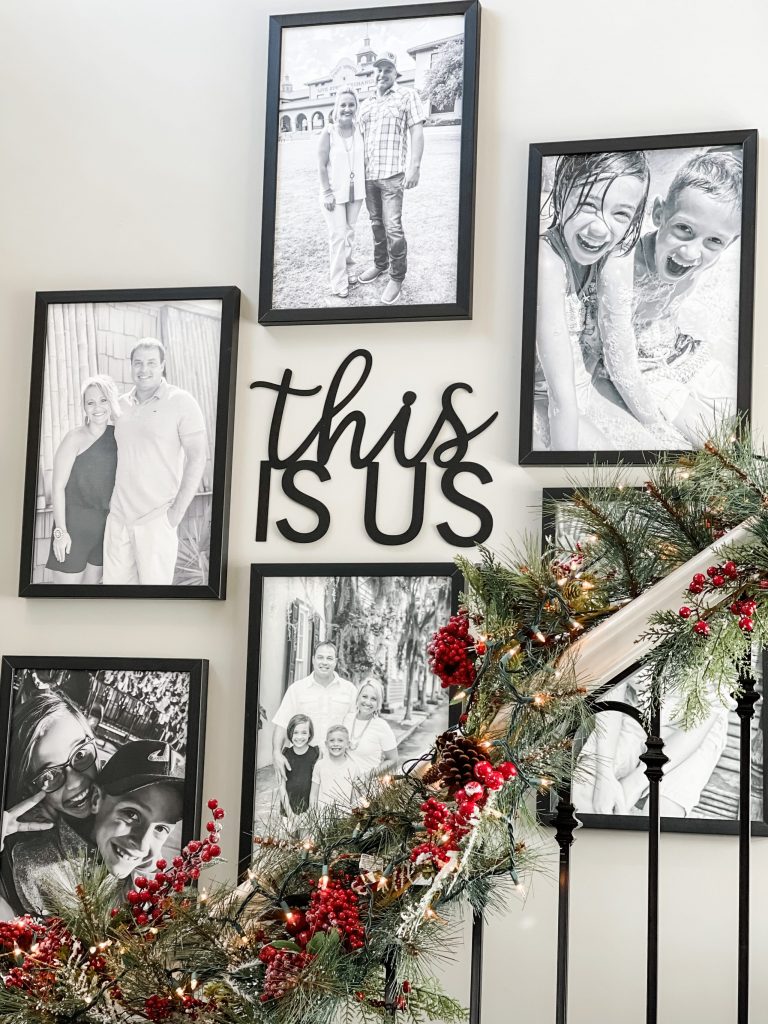 I got all of these from SMALLWOOD HOME! They are the 25×17 black custom framed. I always use a discount code and get the best deals! They are AMAZING!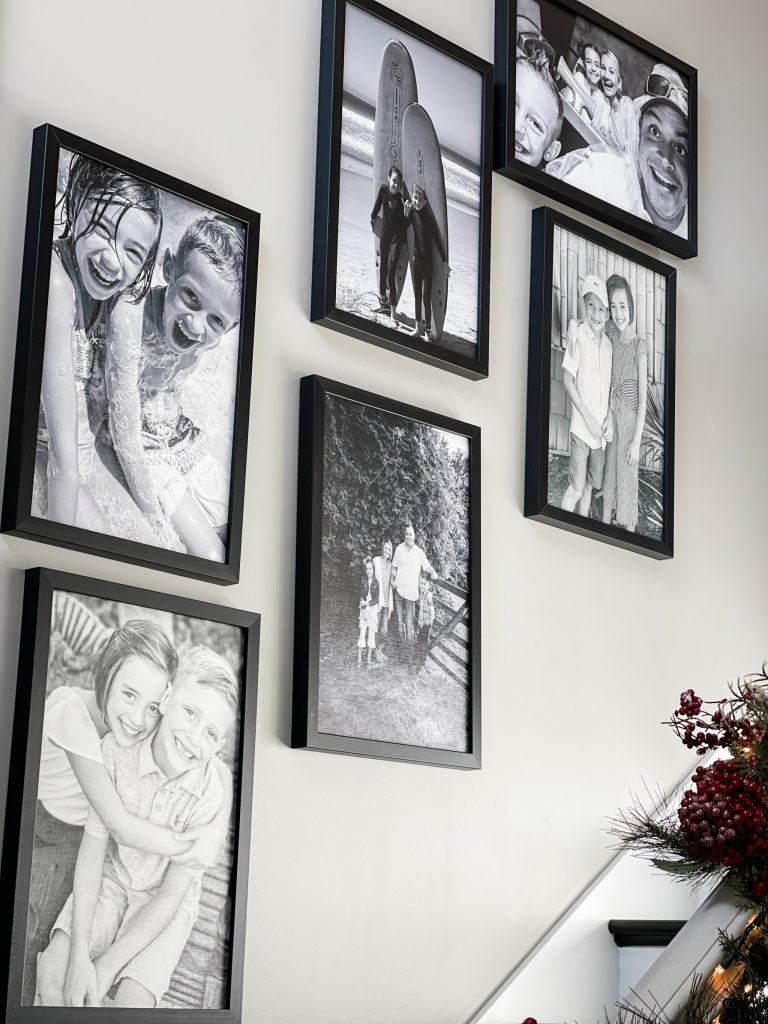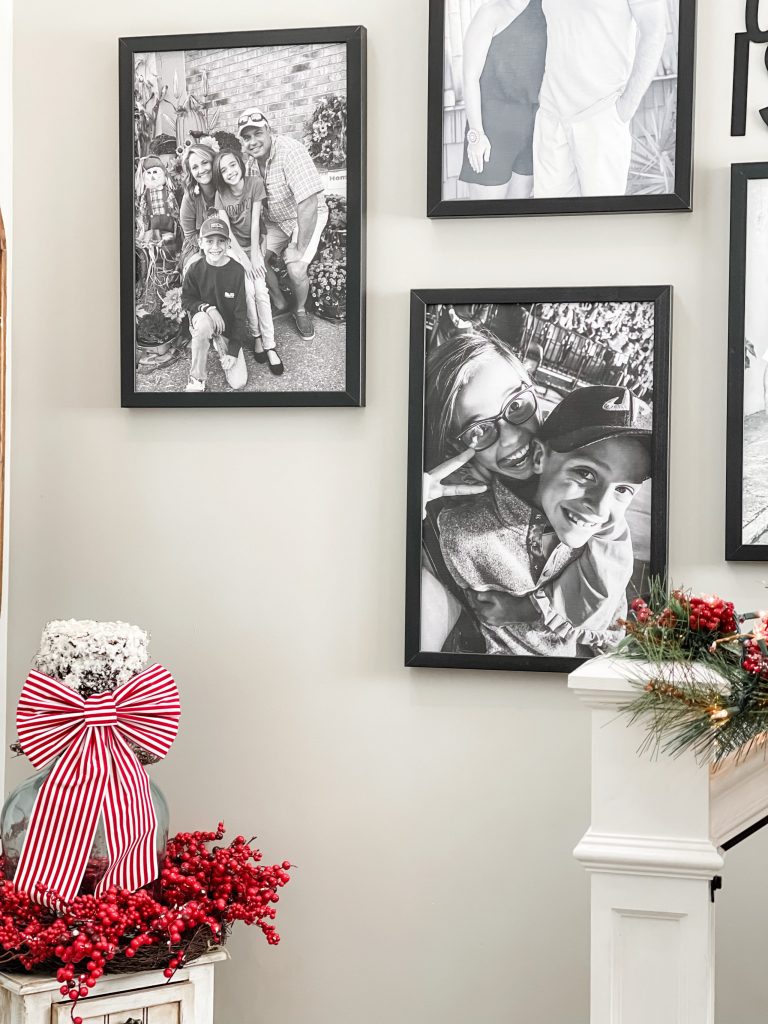 There is still plenty of blank space, but in person it doesn't look nearly as noticeable. It just takes TIME to fill this big of a space!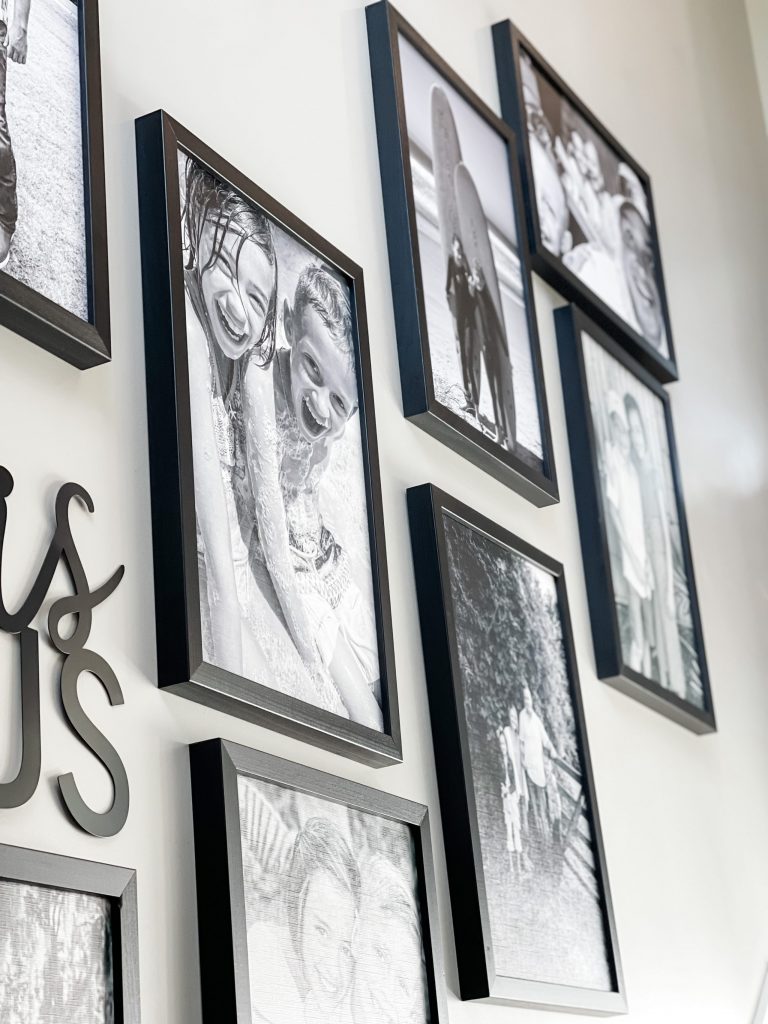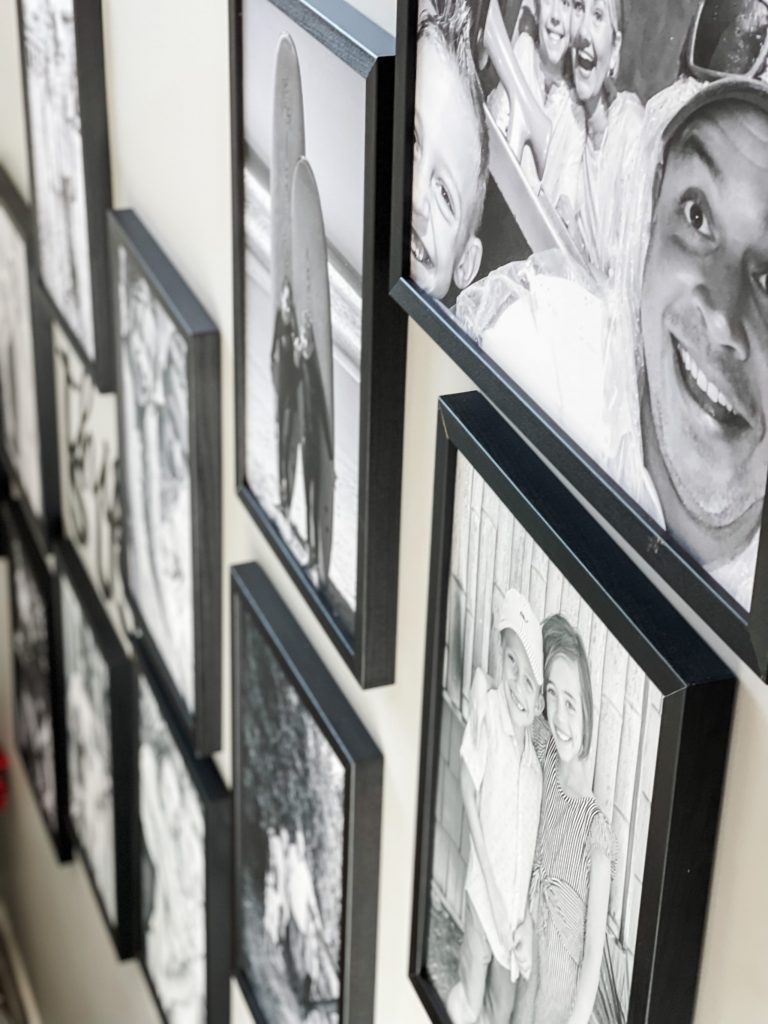 I love all of our fun, family photos! We have so many adventures and I love seeing these beautiful smiling faces on my wall. The memories are always so fun to look back on!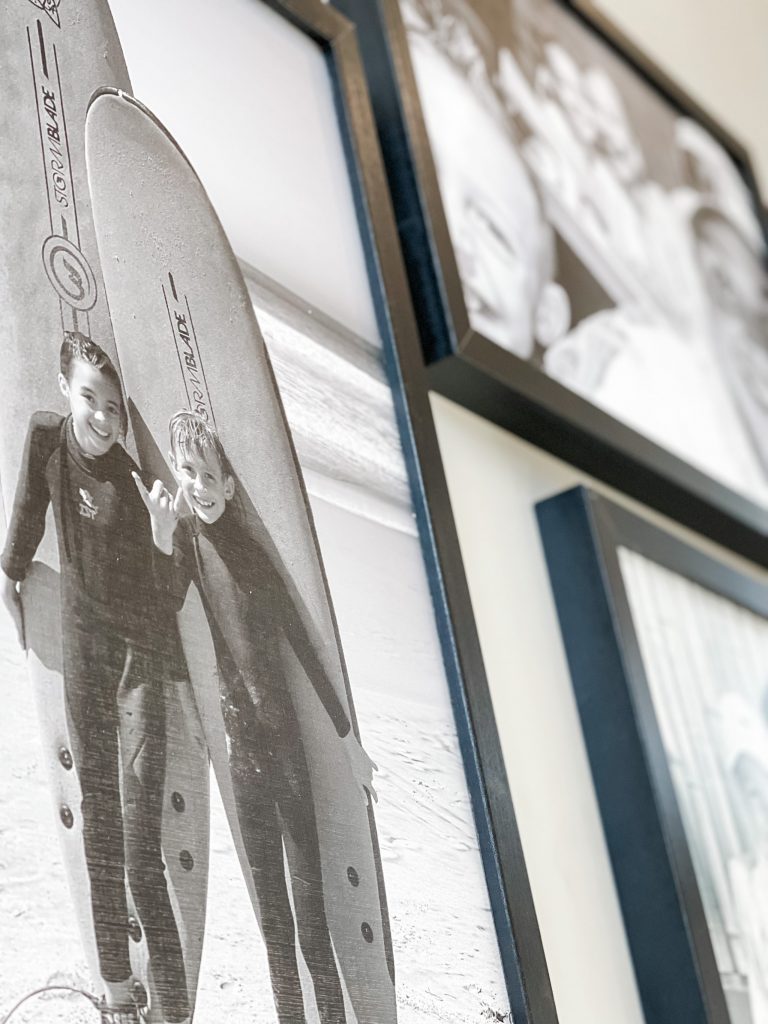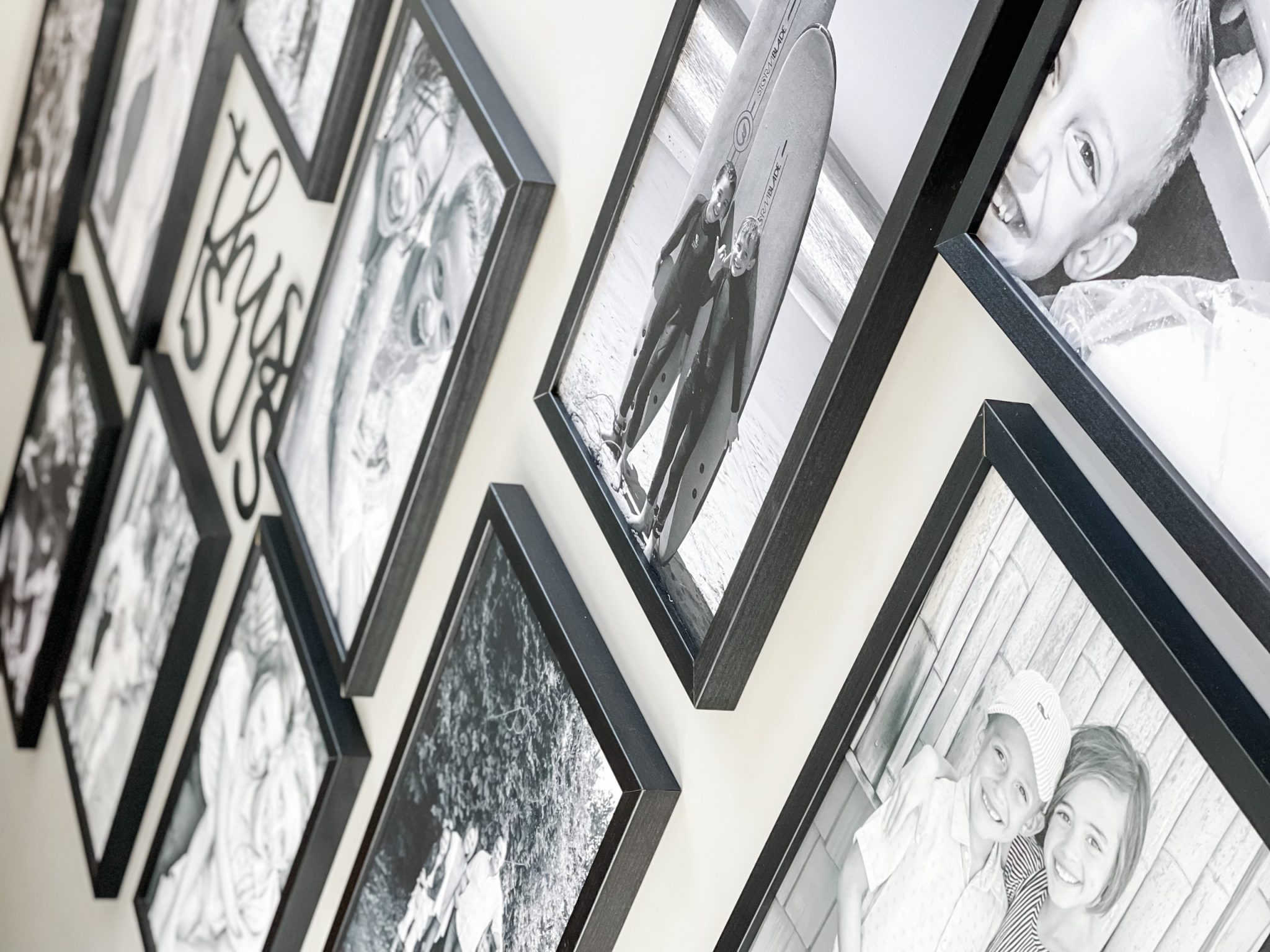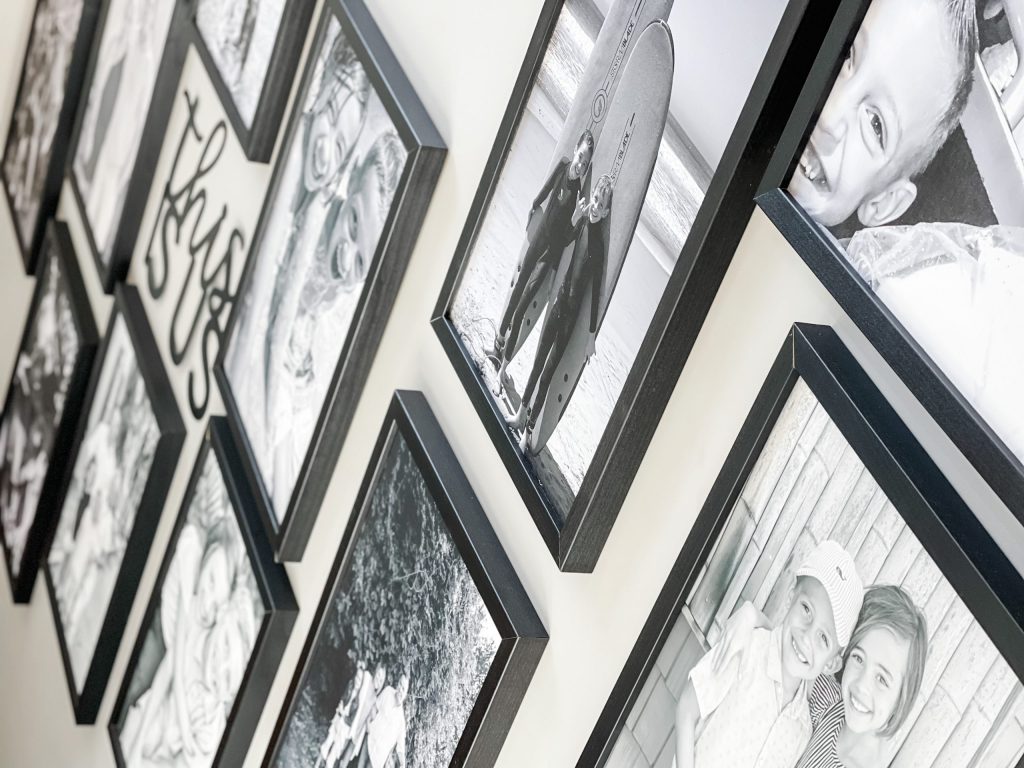 Be sure to PIN FOR LATER!