Many times, especially at Christmastime, the master bedroom is a place that gets the short end of the stick. While the focus is typically on the main living area (as it should be), the master bedroom is the other main area where the most time is spent!
This post is sponsored by Decorator's Warehouse, but all thoughts and opinions are completely my own! Be sure to follow the hashtag #DWChristmasAtHome so that you can see all of the beautifully curated trees this year!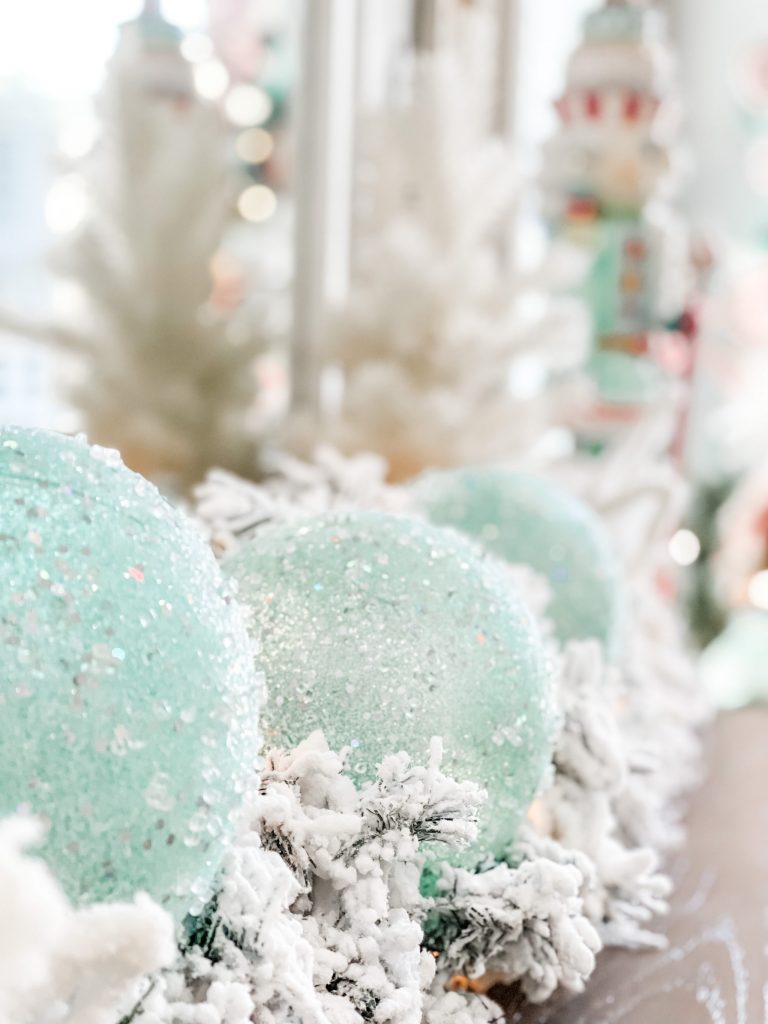 The master bedroom is the area that we fall asleep and wake up in…so why not make it a magical place for those sweet dreams? Why not have that beautiful glow and festive feel as you drift off to dreaming?
This year, I decided to go a little "extra" in my master bedroom, because well….y'all know I am a little bit extra anyway, so why not! I have paired up with Decorator's Warehouse for the Home for the Holidays Christmas Tree Challenge to design a tree that fits our families FUN style, and because they are the BEST, they even gave me a code that you can use for 10% off your entire full price order by using: REFABBED at checkout if YOU decide you want to get some things of your own! WHOO HOO!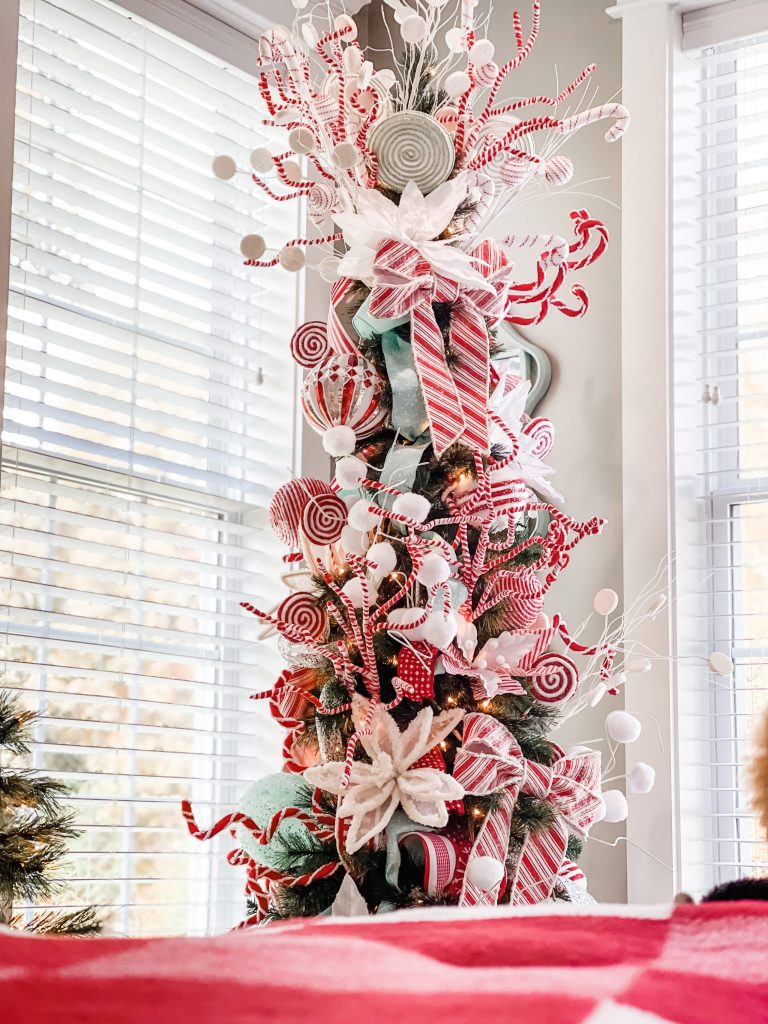 Let's take a little walk through of my master bedroom Christmas tree and the inspiration behind it and my dresser this year!!! (Rest of the room coming soon!!!)
If you have followed along for any length of time, you know we love to have FUN in this family! We like to laugh, cut up, go on adventures and just have a jolly ole time! It was my hope to bring those feelings in my bedroom this year, so that I could have all the happy, fun vibes as I drift off to dream…..
This tree 100% gives me all of those vibes!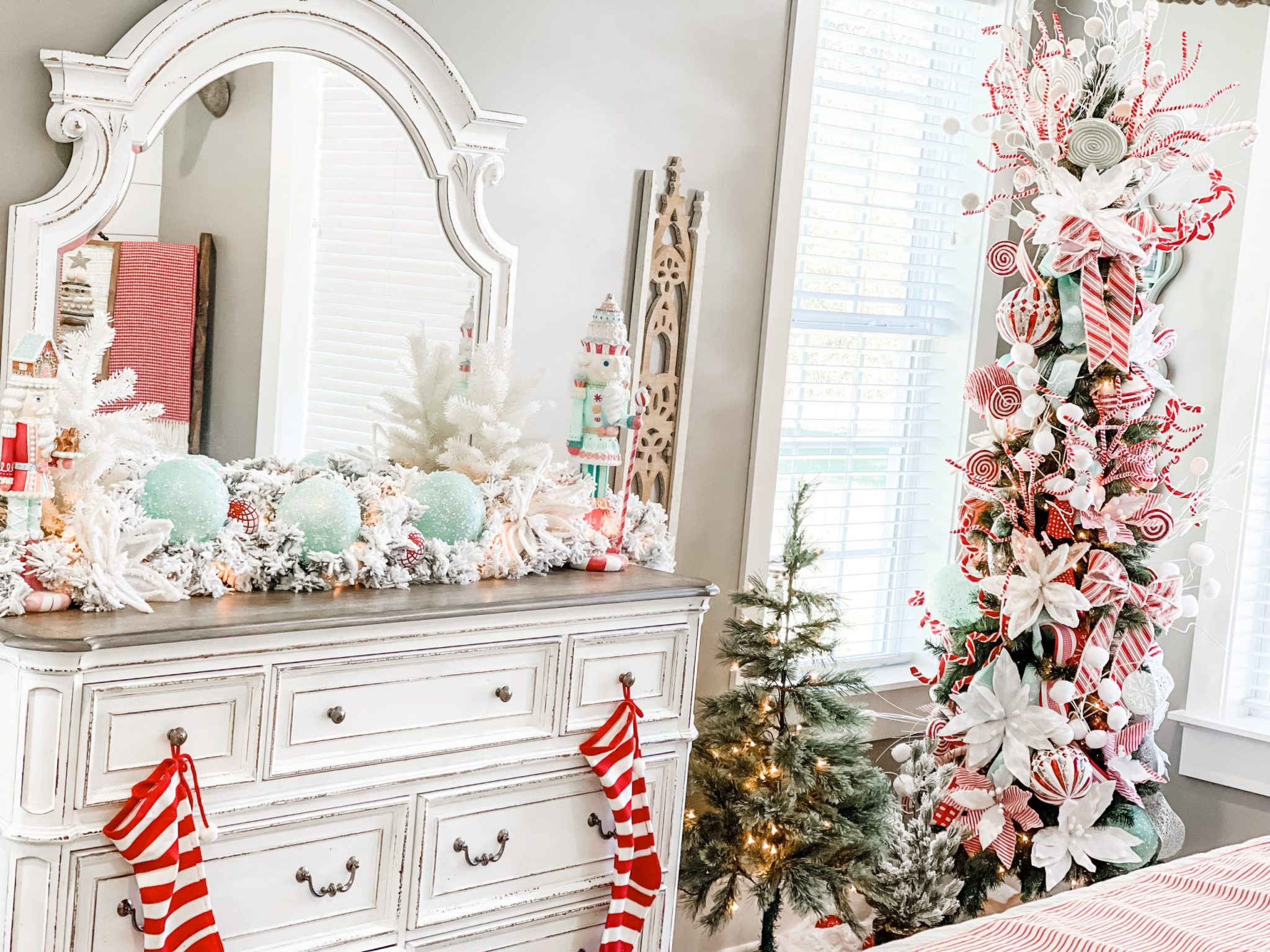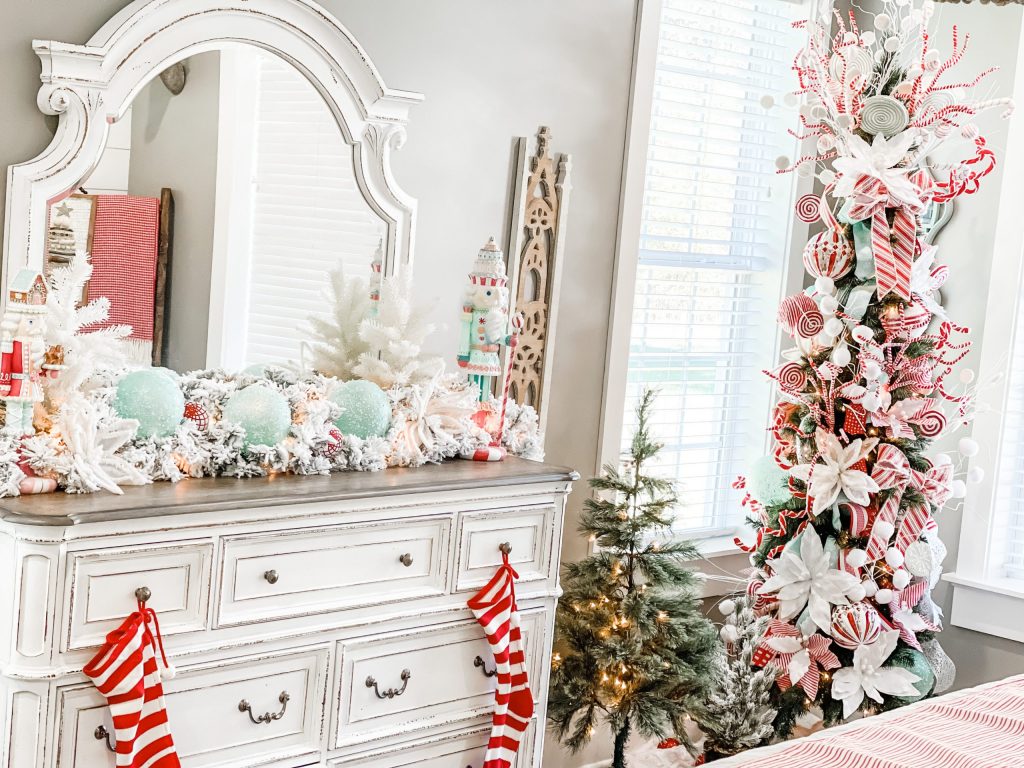 You can see the FULL LIST OF WHAT I USED ON THIS TREE!!!!
Let's take a closer look at the tree and what I used to create this fun and whimsy design!
Look at this red and white, y'all!!! WOW! One of the KEYS to having a whimsical tree is adding fun PICKS and RIBBON! These twirly candy cane picks and mixtures of fun ribbons are the cutest!
I also love how the flowers and bows add so much fun to the design too! I love mixing and matching them all over the tree, for more unexpected treats as your eyes graze!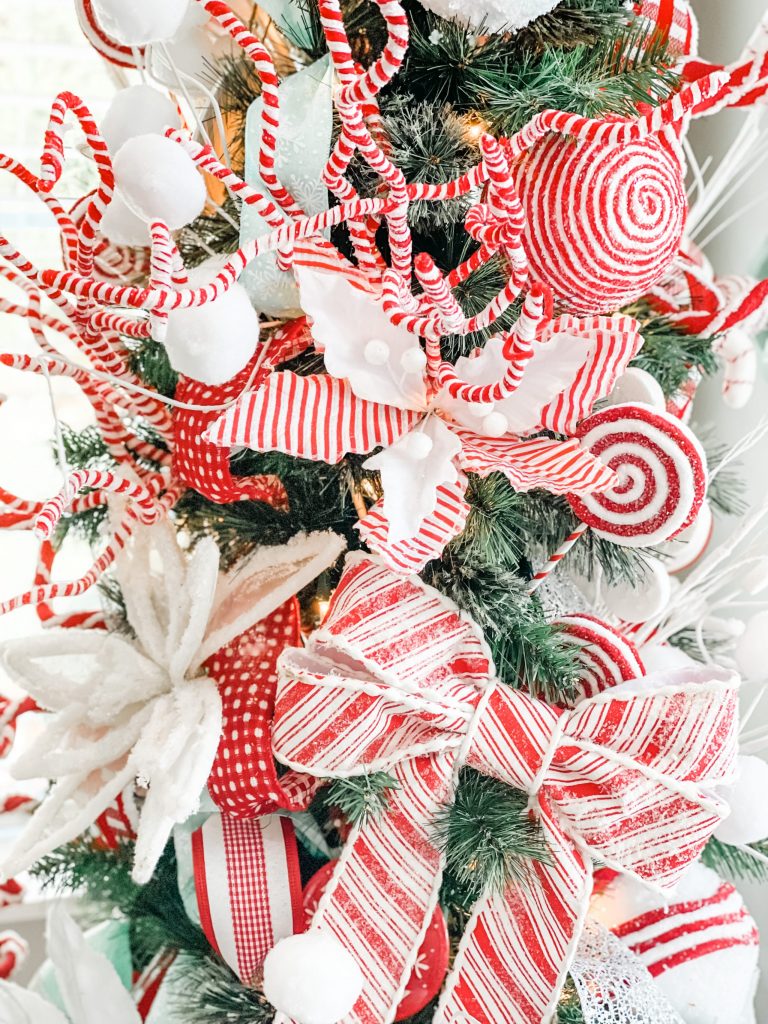 I also LOVE the snowball pics that I got from Decorator's Warehouse! They have the cutest designs in their Christmas Spray Collection! You are sure to find TONS to match your individual style!
And as for ribbons, trust me…they have you covered in their Christmas Ribbon Collection!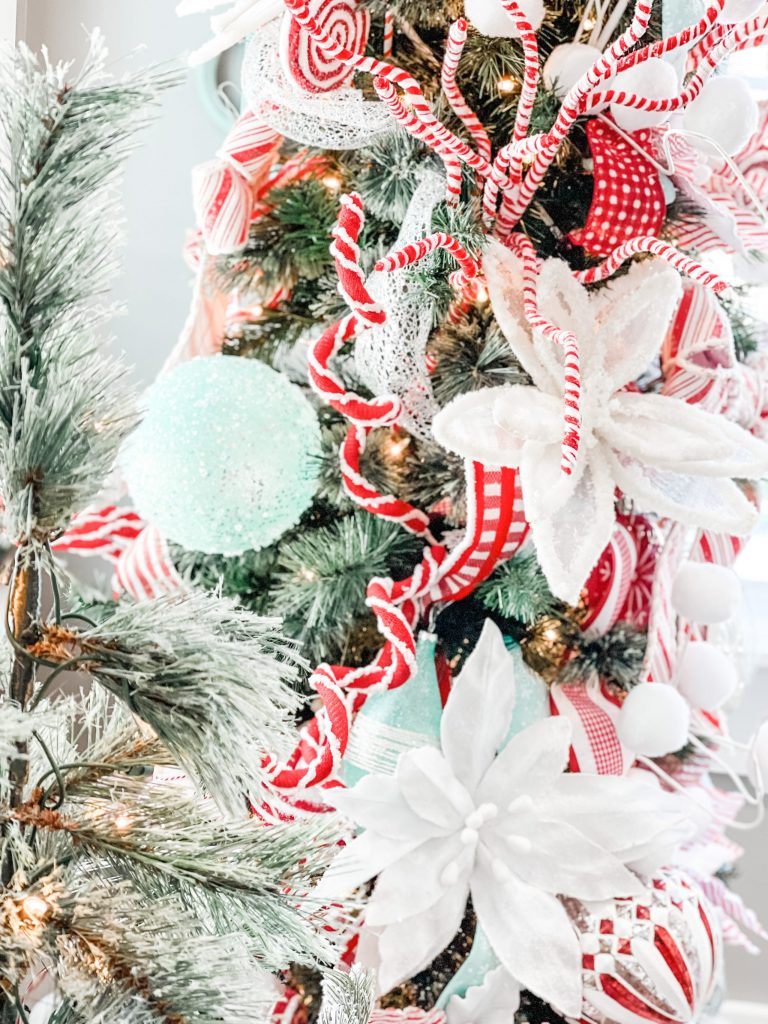 You may be noticing that I also mixed lots of aqua/mint into my tree! That's a no brainer, of course…as it is my very fave color, as I know you know! I have made a big point to include it in most all of my Christmas decorating this year! The bedroom is no exception!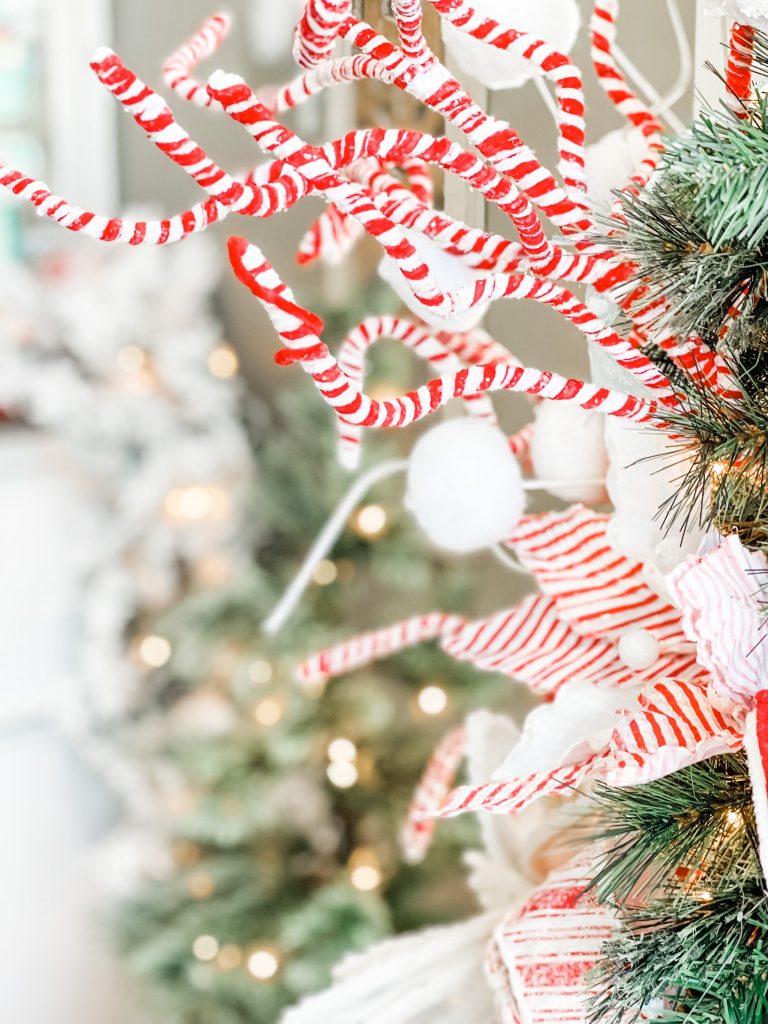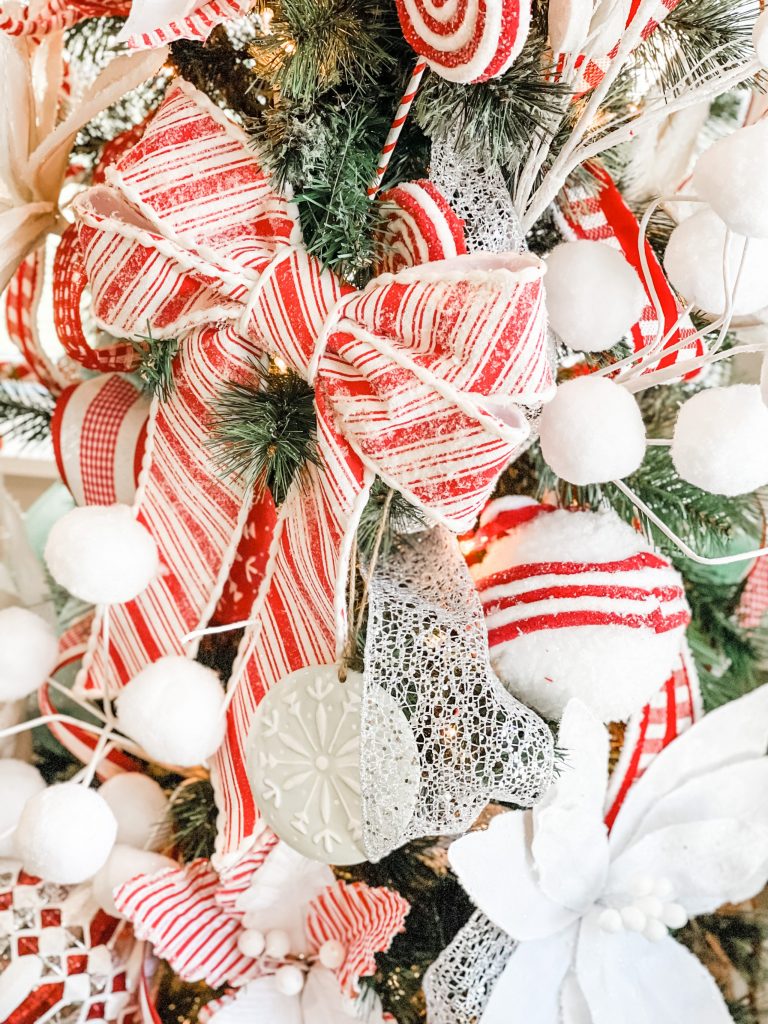 And here is another full length shots, including my dresser, which we are about to dive into next!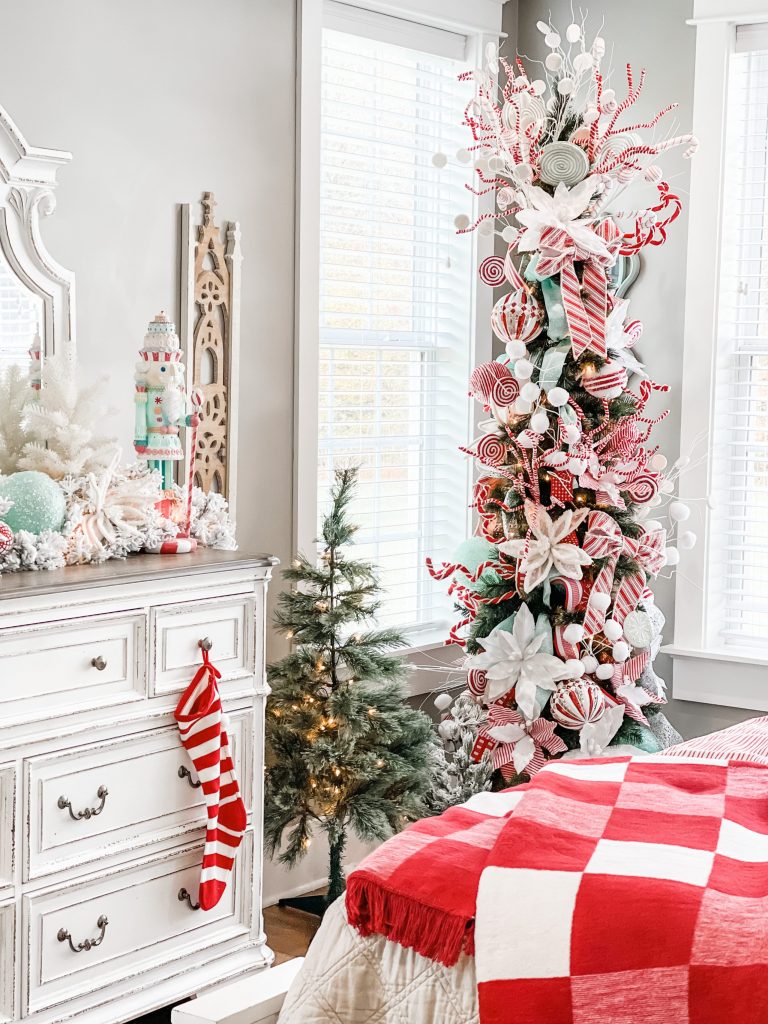 I felt like to get the FULL LOOK in my room, I needed to extend the whimsical, fun style onto the dresser, to complete that side of the room!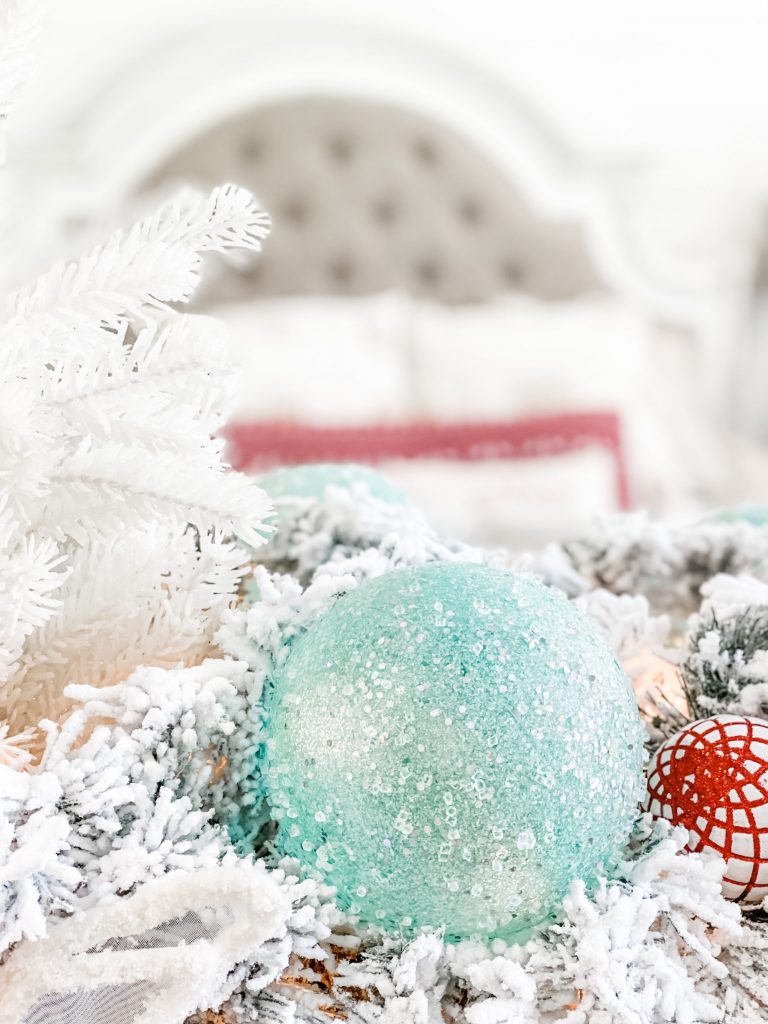 I decided to use a full, lit flocked garland across the dresser and "dress" it up with some beautiful Christmas ornaments! It turned out absolutely ADORABLE!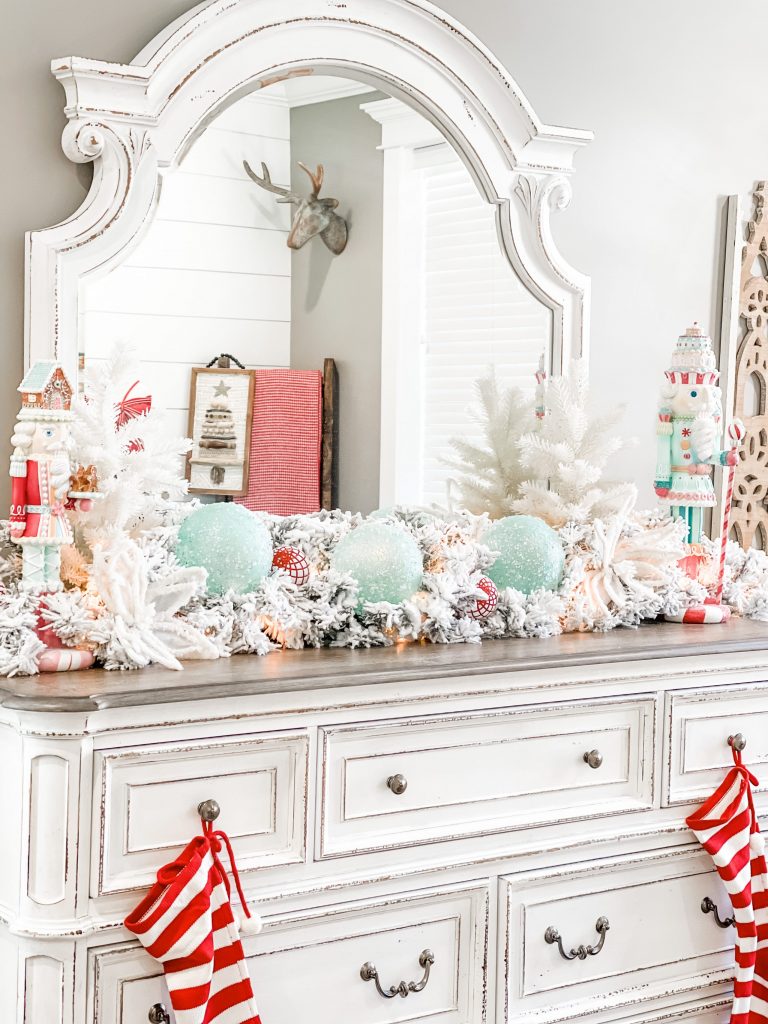 AND…I already know what you are thinking…the NUTCRACKERS! Yes…I know. They are PURE PERFECTION, aren't they???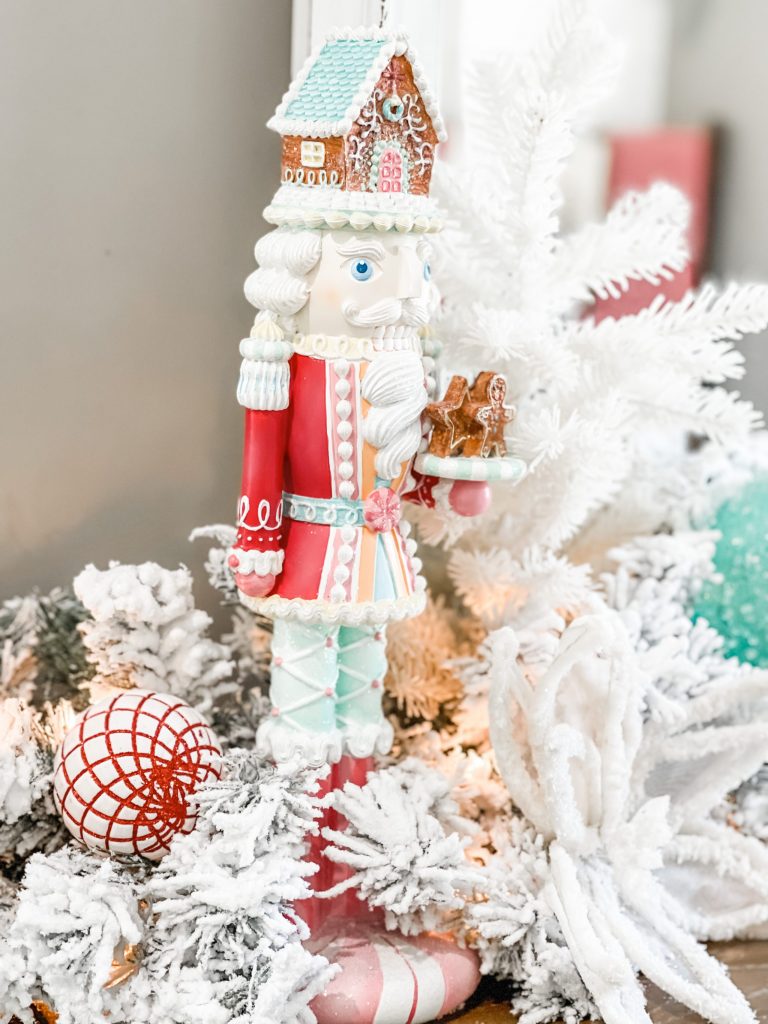 The colors and details on these nutrcrackers are phenomenal. I am a huge nutcracker fan! These were a must have for me. I love the muted colors and whimsy style. They literally stole my heart.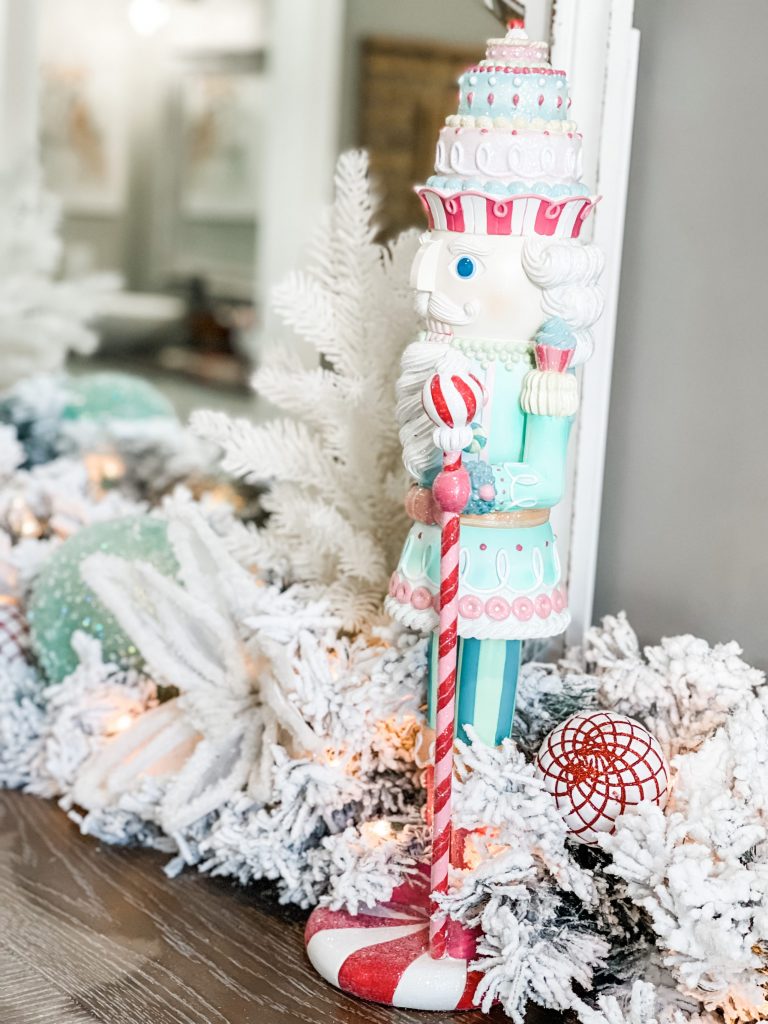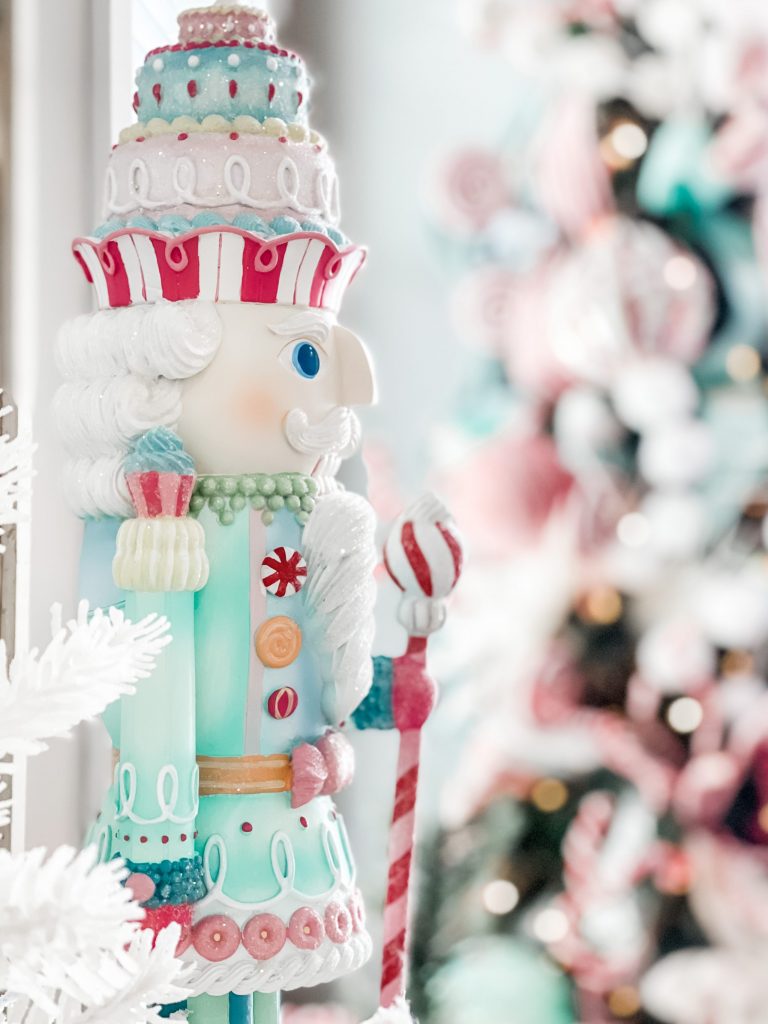 The red and white striped stockings were the perfect finishing touch to hang on our dresser! They aren't "in the way" and they added the PERFECT final bit of oompf to the whole look!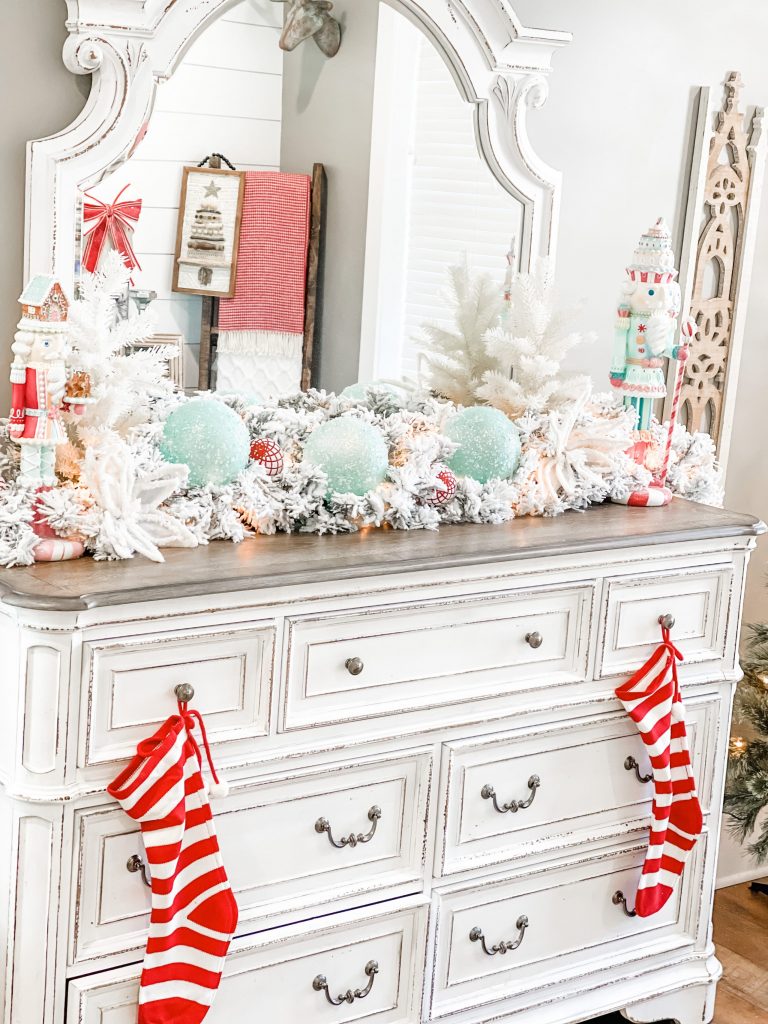 I hope you enjoyed my WHIMSY, FUN Christmas tree and dresser design this year! It was an absolute BLAST to create!!!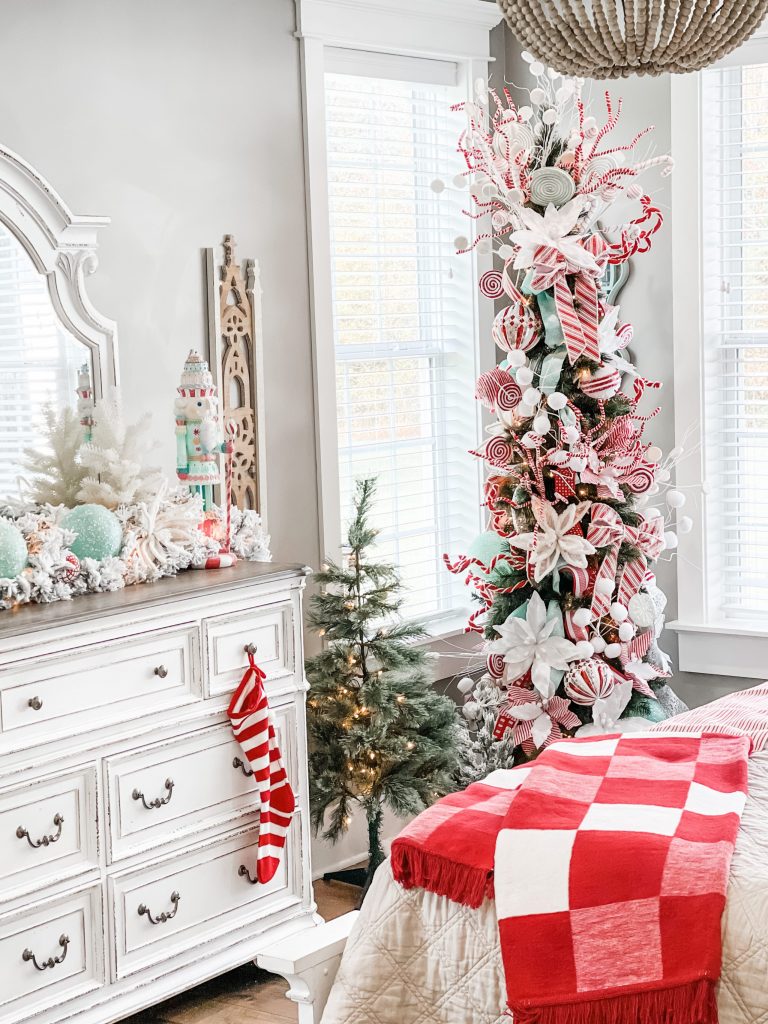 If you struggle to know how to decorate a whimsical Christmas tree, let me end this with a few quick tips!
Tips for decorating a Whimsical Christmas Tree
Choose multiple ribbons that coordinate but are different!
Find lots of different picks to spread throughout the tree, including the top!
Big bows spread throughout the tree can be a game changer!
BIG ornaments are key!
Add in small ornaments at the end for fillers!
Be sure to shop DECORATOR'S WAREHOUSE for all of your Christmas needs! If you can't find it there, chances are…you can't find it anywhere! And also…don't forget code REFABBED at checkout for 10% off!!!
Be sure to PIN for later!!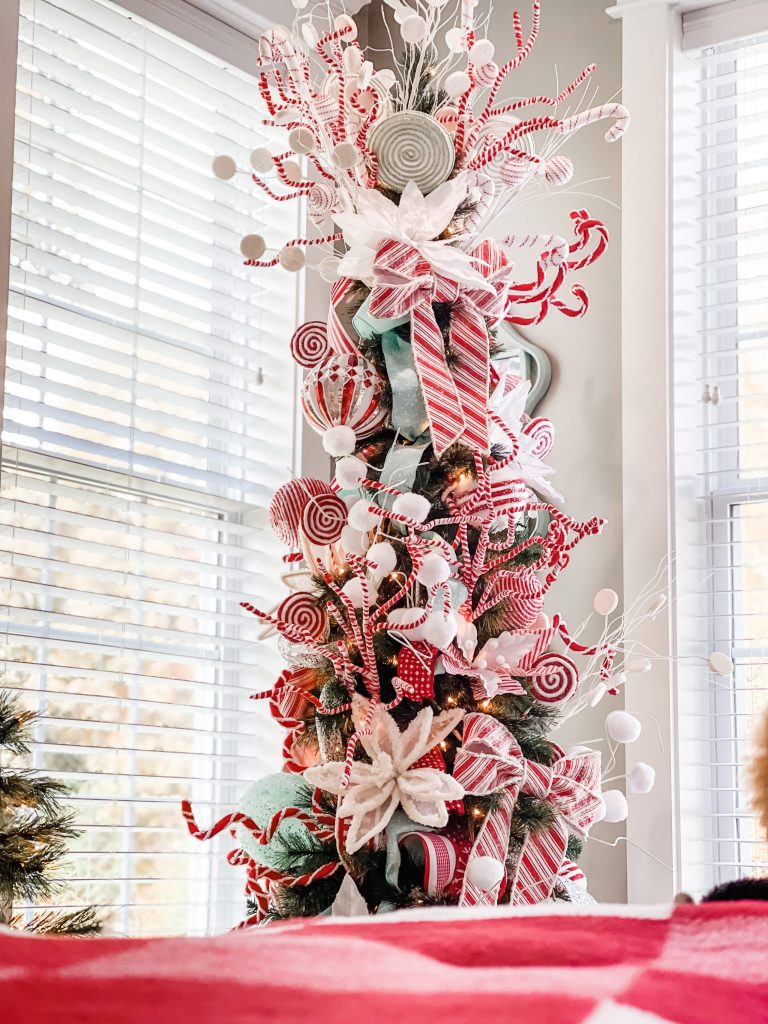 Don't forget to check out all the other AMAZING BLOGGERS and their gorgeous trees that they have created! There is BOUND to be one that tickles your fancy!
Sami Riccioli | Hip And Humble Style | Dreaming of Homemaking | Tuft and Trim
Adventures in Decorating | Claire Lynn Home | Nissa Lynn Interiors | Refabbed