Every blank canvas has to start with one stroke. Many times, that first stroke is the hardest one, too!
My stairwell has sat blank for almost a full year…just waiting for me to start on it…but the truth is, it felt overwhelming. That entry area has 18 foot ceilings, and the wall seemed so big and daunting.
But…I decided that it was definitely time to follow my own advice and just START. You can't have a beautiful masterpiece without starting!
This is the best picture I have of this wall with nothing on it. I KNOW I took some, but of course…I can't find them!
Like I said, the wall is 18 feet in height, so it is big and tallllll. I know you can only see partial in this specific picture (which was clearly before we were even finished building!)
This next picture shows a lot of blank space!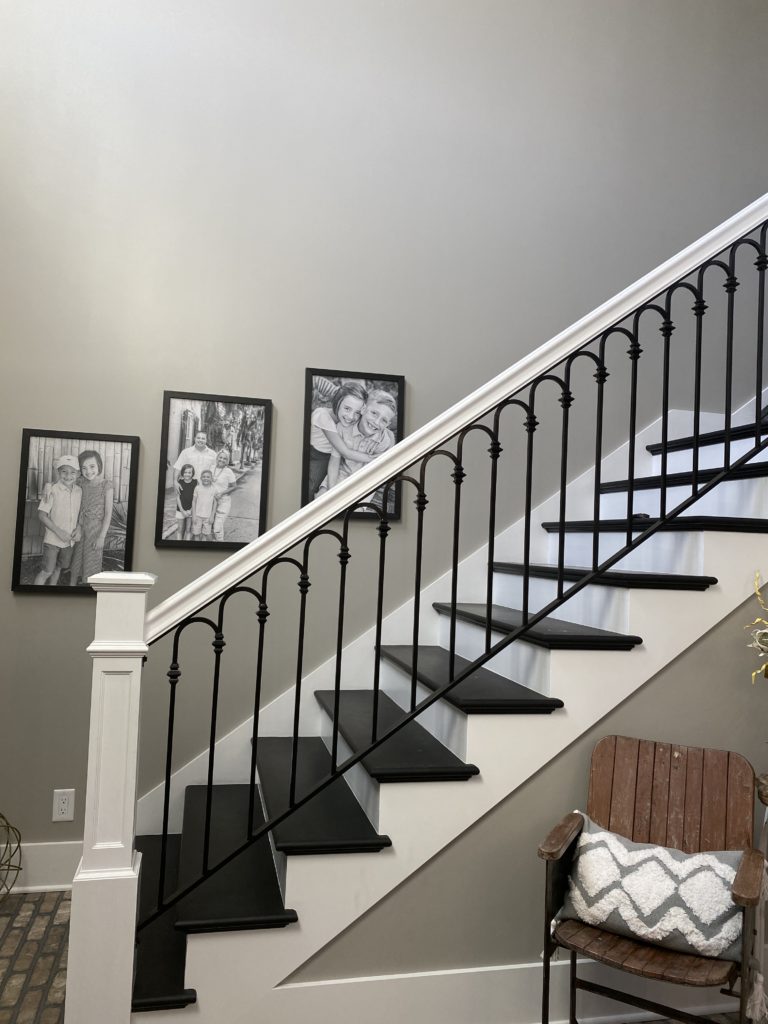 I decided to do black and white photos on this wall because they are classic and the colors do not clash with anything else, no matter what type of decorating I do. That is important, ya know?!?!
I started off with the above 3, for a start…and then a couple months later, I added 3 more to get this look I have now!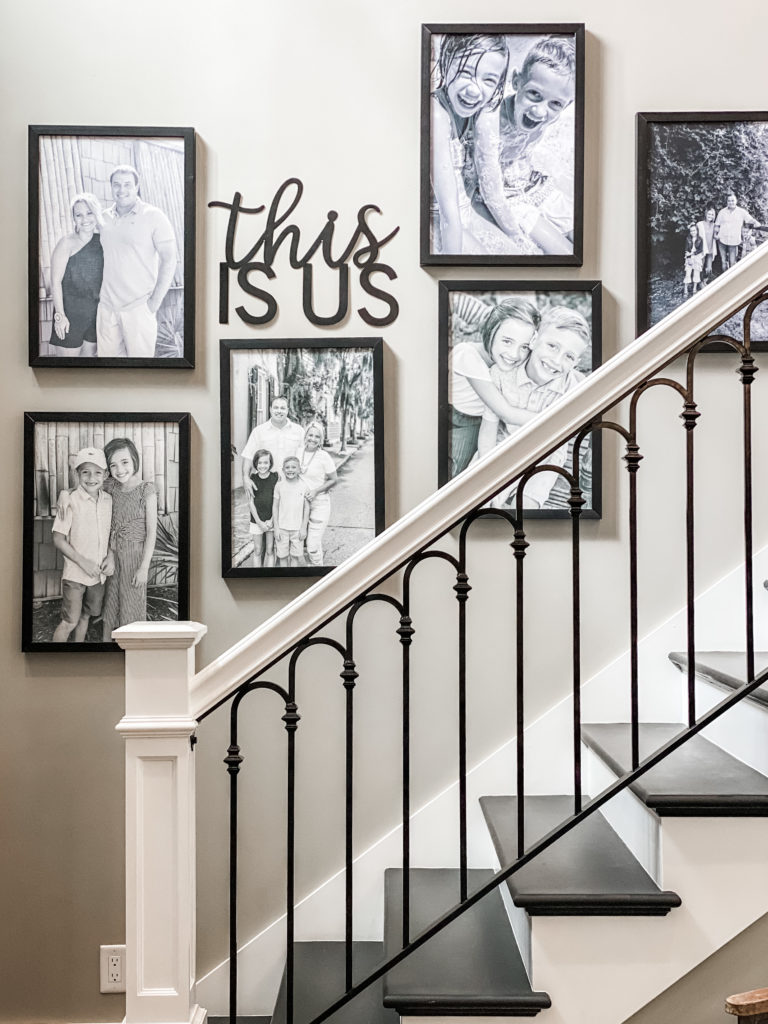 I got my pictures from Smallwoods on sale! I ordered them 2 different times a couple of months apart when they ran a sale, and I LOVE THEM. I am not affiliated with them- I just really love their work!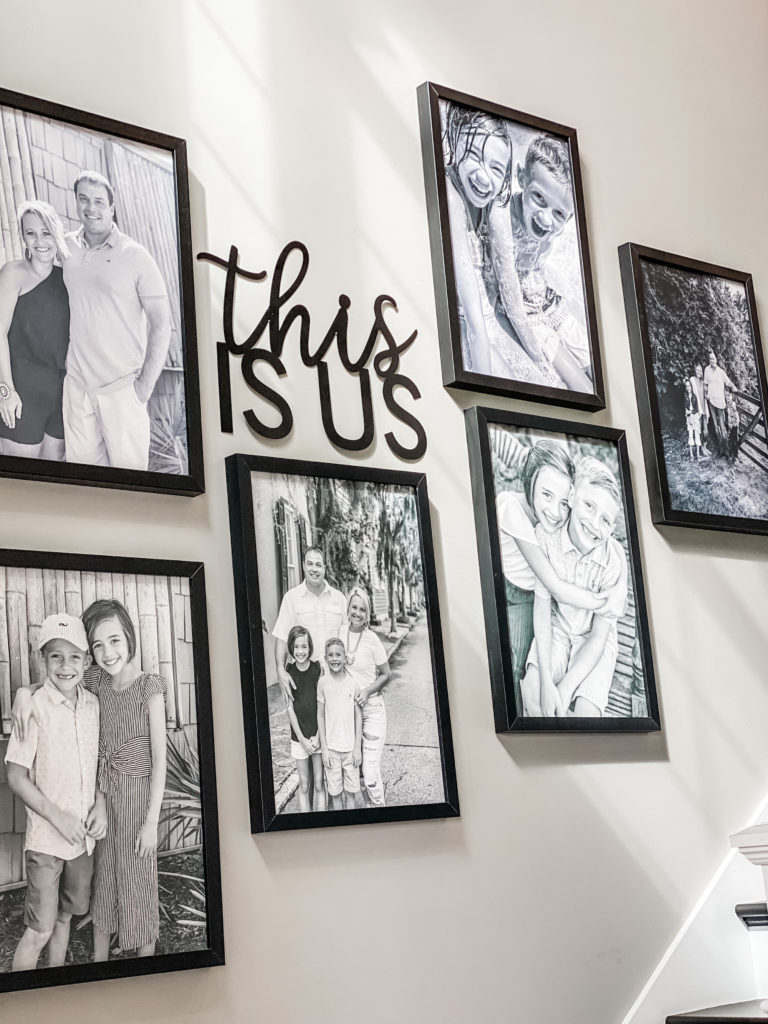 Basically, I just staggered the pictures along the wall, creating a nice gallery feel. I did NOT measure. I did not want perfection. I am nowhere near finished, but this is a FANTASTIC start, and I wanted to show y'all. Even if it feels daunting at first, just get started! It all starts coming together and gets MUCH easier as you go!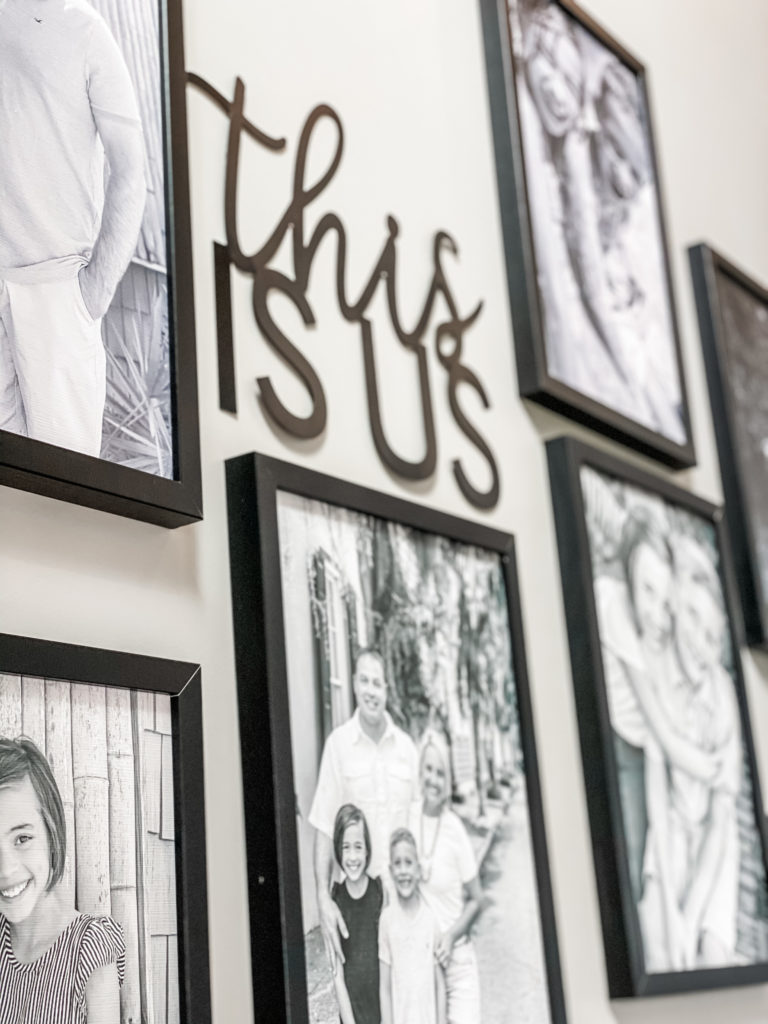 The "This is Us" came from Hobby Lobby on sale! I thought it was perfect right there…because after all, this is us 🙂
And….now you can see how much I still REALLY have to go…but hey, it is a start!
What do you think so far?!?!
PIN FOR LATER!