These easy DIY photo frames will give you the perfect inspiration for turning all those printed pictures you have laying around into something new and exciting. With these ideas, you can create your own custom picture frame to display all of those wonderful memories, or just put together one as a fun project!
DIY Photo Frames
Picture frames are an excellent way to change up your home decor. You can find many different styles at any store but they usually are pricey or have something I just don't love about them. My favorite photo frames that are in my home are the ones I have added my own personal touches to. Like handles and bows or even scrabble letters for extra creativity – it really makes each photo frame unique and different.
I hope you get inspired by these DIY photo frames. I am here to tell you that these are simple and quick projects that are budget-friendly for anyone who wants to add a little personalization to their picture frames. There are so many wonderful ideas out there, I am sure you will LOVE these!
12 DIY Photo Frames You Must Try!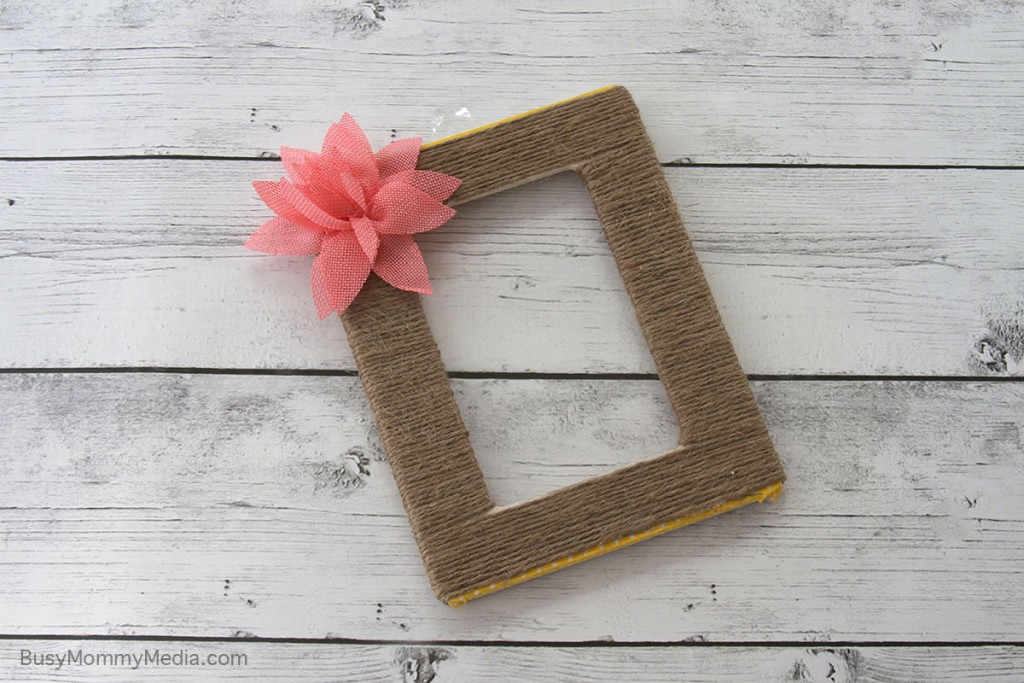 Using a cheap photo frame Busy Mommy Media created such a CUTE homemade photo frame. I LOVE that this frame is perfect for gifting to a friend or great to use in a kid's bedroom. Don't love the flower? That's ok change up the flower embellishment with a wooden attachment or monogrammed letter. The options are endless!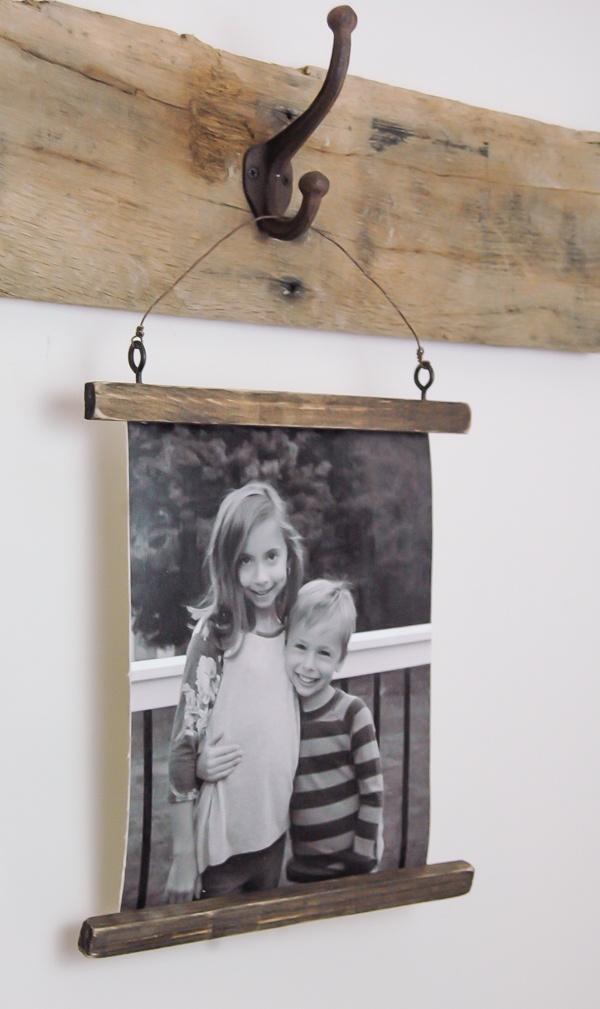 You know I am a HUGE fan of Modge Podge and when I saw this DIY Rustic Wire Photo by LIttle House Of Four used Modge Podge to make this frame I was SOLD!! So if you want to add some texture to your walls you have GOT to try this! It does require a power tool but honestly, I am sure there are SOO many other ways you could add the wire without needing to use a drill.
Our Crafty Mom created such a great inexpensive and EASY way to display photos. Using a HULA HOOP from the dollar store ya'll! Yea, you read that right! This is only a hula hoop, a can of spray paint, some silk flowers, and ribbon. You too can have your own in less than 30 minutes. I think this would be an excellent craft to make to use as a bridal shower decoration or even a first birthday.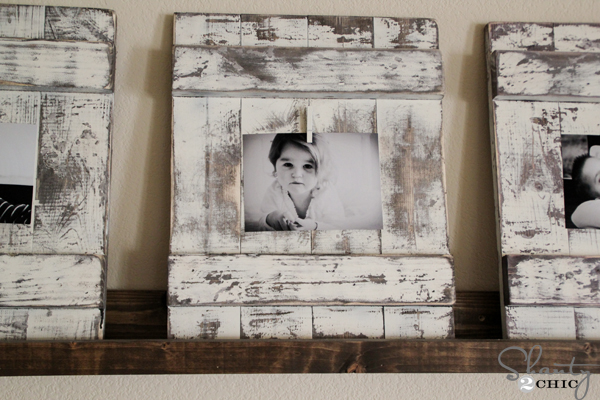 Thanks to Shanty 2 Chic for sharing her talents and showing exactly how to build your own wooden frames. I am in LOVE with the way these turned out. If you aren't into cutting your own wood you can differently use scrap pieces you have laying around. You can even check into having them precut at Home Depot or Lowes.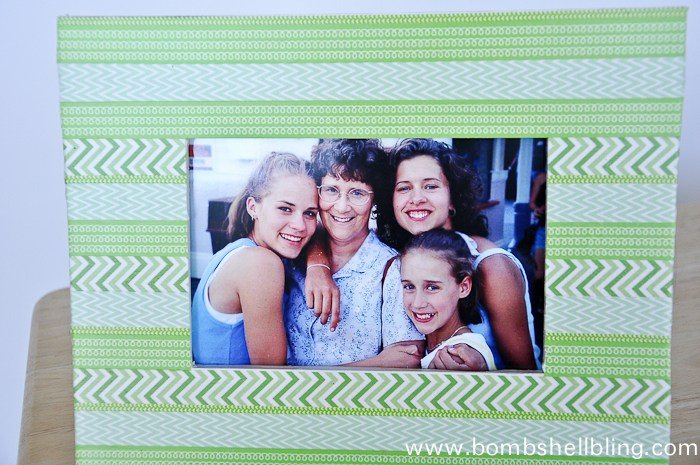 Making a frame at home has never been easier! All you need is some washi tape, an unfinished wooden frame from the Dollar Tree, and a few other supplies. You can even make a few different for each holiday if you have some festive washi tape. Check out Bomb Shell Bling for step-by-step instructions!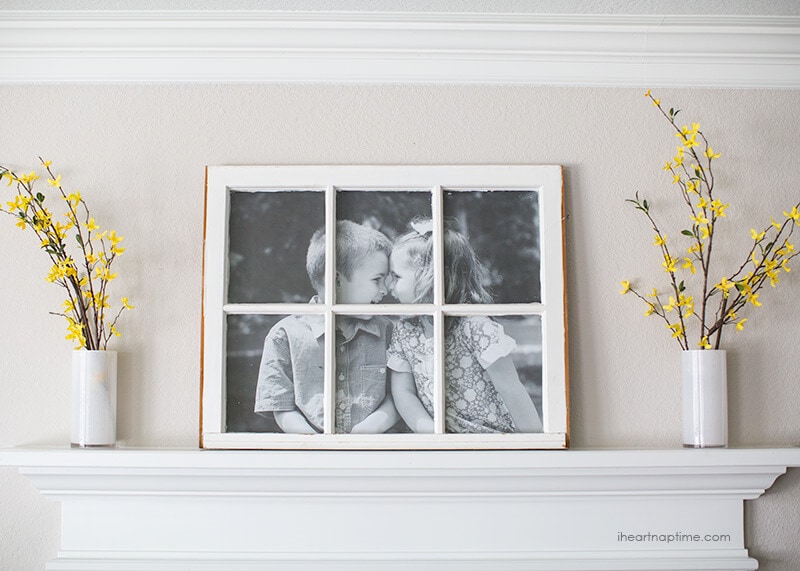 If you are a sucker for thrift stores and junkyards like me then you may have seen a few old window panes laying around and never really knew what to do with them. You are in luck because The Inspiration Board is sharing EXACTLY how to turn an old window frame into a CUTE way to display one of your favorite memories. Next time you see an old window you will NOT want to pass it up. Look how AMAZING this window picture frame looks on this mantle.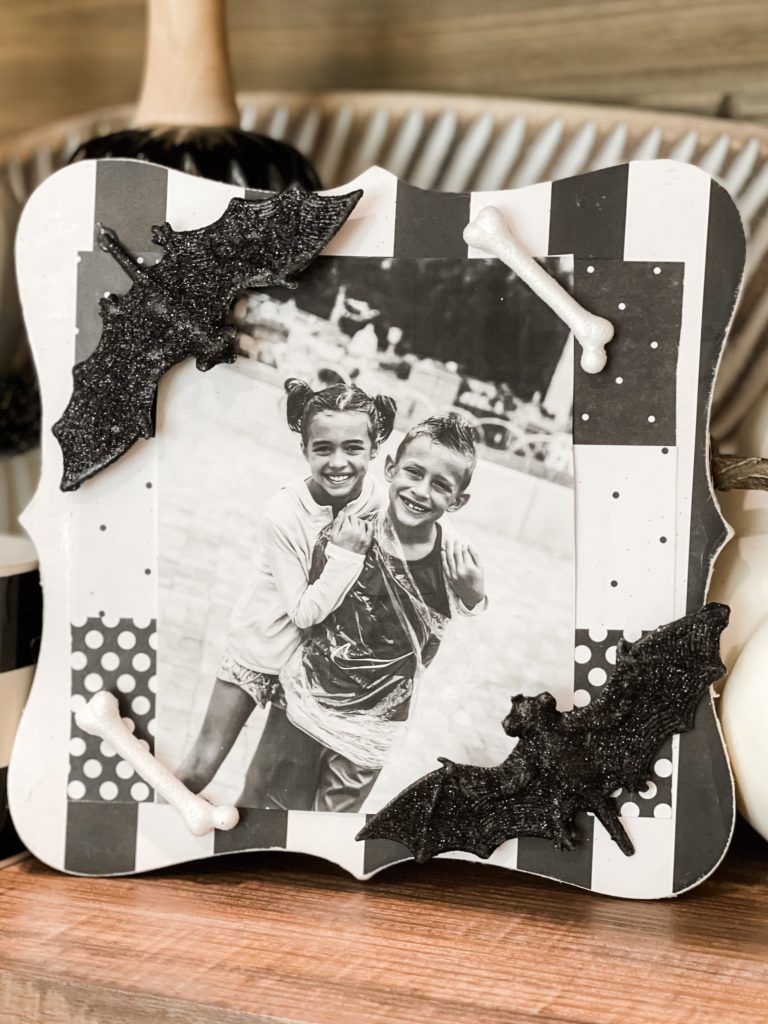 This photo frame was the perfect way to bring some Halloween decor into my home without using all the typical Halloween colors that I just don't love. I love how simple this DIY Halloween frame was to make. You can even make one for any occasion by using different embellishments and paint colors!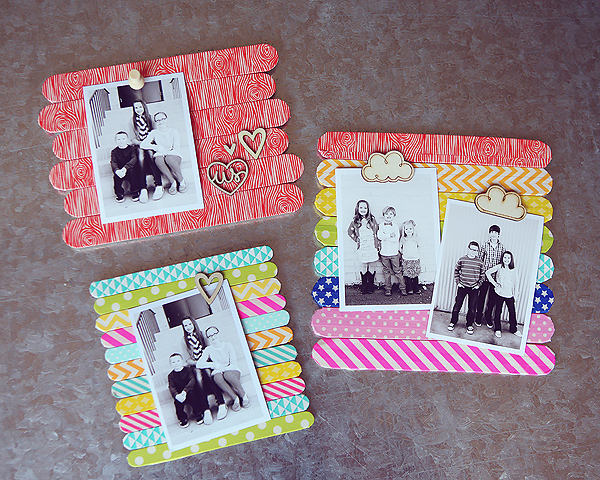 How CUTE are these? Eighteen 25 shared exactly how one project went wrong turned into something SOOO cute! Popsicle Stick Frames!! Image how fun these would be to make with a group of friends for a craft night. Can you imagine ALL the different styles and photo frames you can make with this idea?! I know I sure can and am LOVING the possibilities!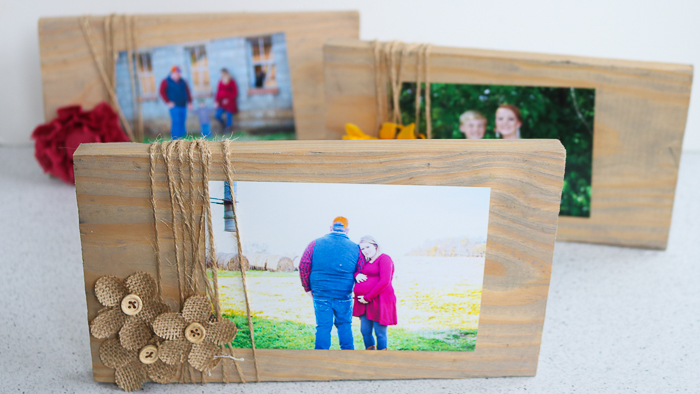 Add a bit of country charm to your home by making these beautiful photo frames from scrap wood. Angie Holden, The Country Chick Cottage shares how you can turn that pile of old boards and scrap pieces you have laying around into something special for any room in the house!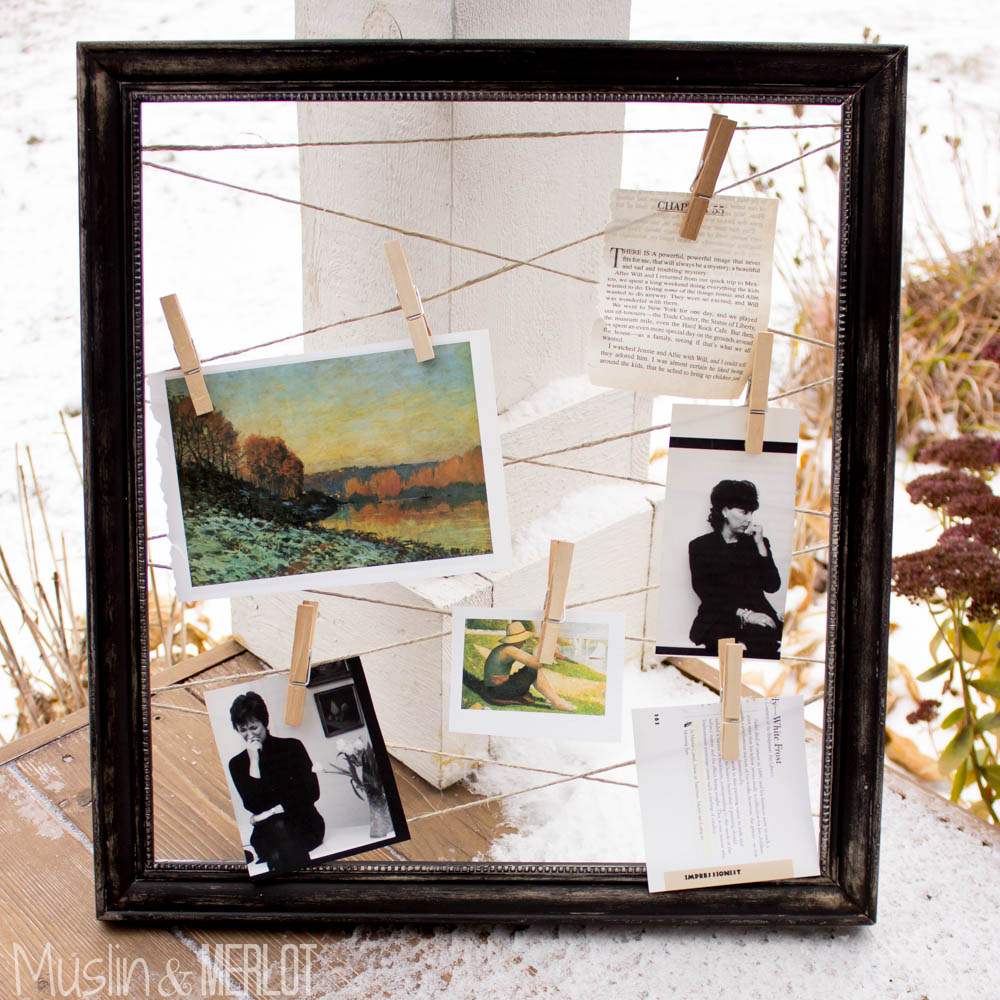 If you have some old frames you just don't know what to do with then try this! Using an old frame, staples, and hemp cord this memory board made by Muslin and Merlot Craft of All Things is perfect to add to any office or teens bedroom. Buy some cute clothespins and add some paint and in little to no time you have a new way to display photos.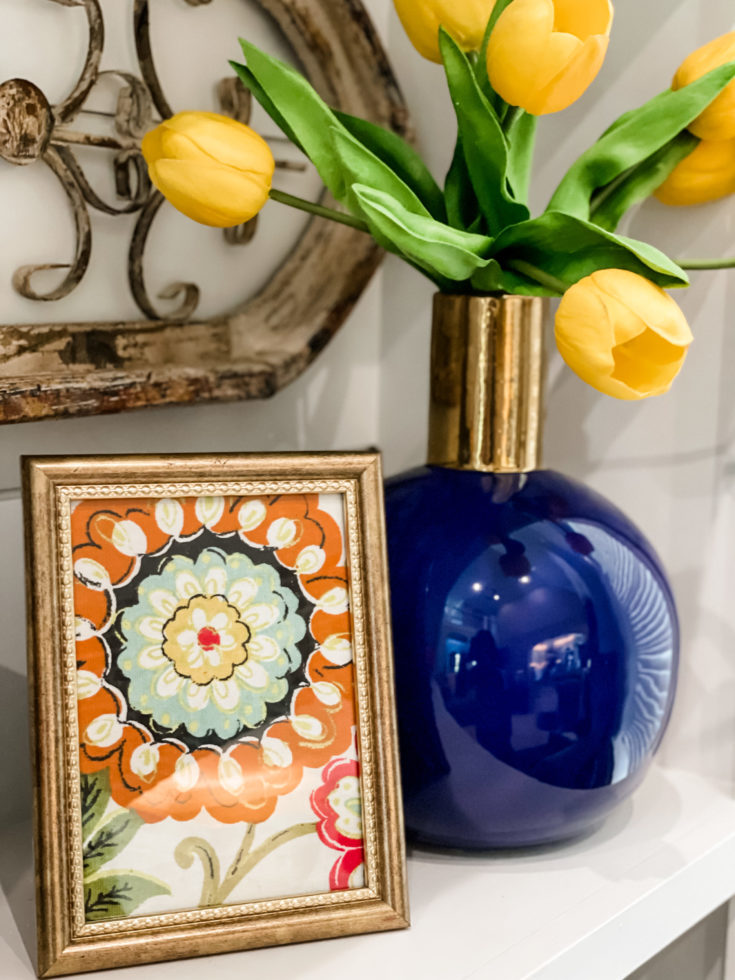 I know what you're thinking – how can a photo frame not have any pictures in it? But trust me, this Dollar Tree Frame is simple and easy to make. All that's needed for this project is a frame and fabric! Give it your best shot and see how ADORABLE these DIY custom frames look displayed around your house (and remember they are SUPER cheap to make).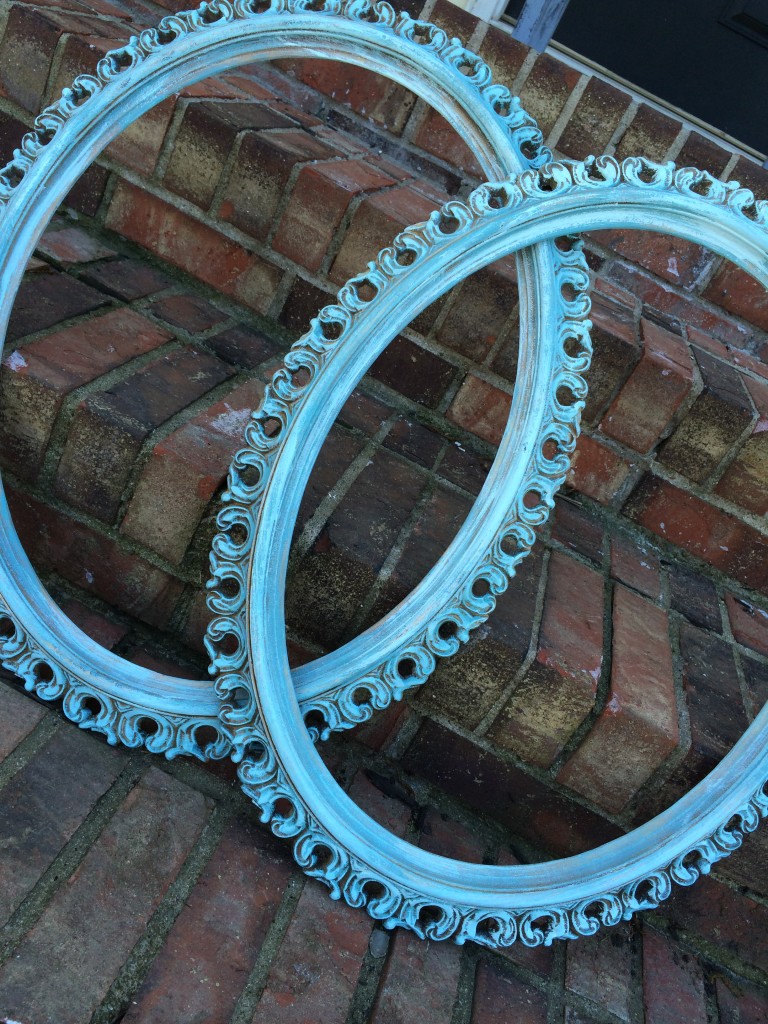 If you have been around for a while you know that the color of these frames is my FAVORITE! I had a set of old vintage frames and wanted to give them a makeover but also keep them vintage-looking. Using what I had on hand I was able to accomplish exactly the look I was going for. You guys ANYBODY can do this, I promise!
These DIY photo frames are perfect for showing off your favorite photos and adding a personal touch to your home décor. Which one is your favorite? Share with me in the comments I'd love to know!