Hey everybody! I'm so HAPPY you're here for this Valentine's Day to Springtime camper conversion! I saw this adorable camper and knew I had to have it. I bought it with the intentions of keeping it for Valentines and just adding some Re-Fabbed creativity, but as luck would have it, Valentine's Day came and went before I had a chance to make it more "me." So, I decided to give it a few springtime adjustments, and I LOVE how it turned out!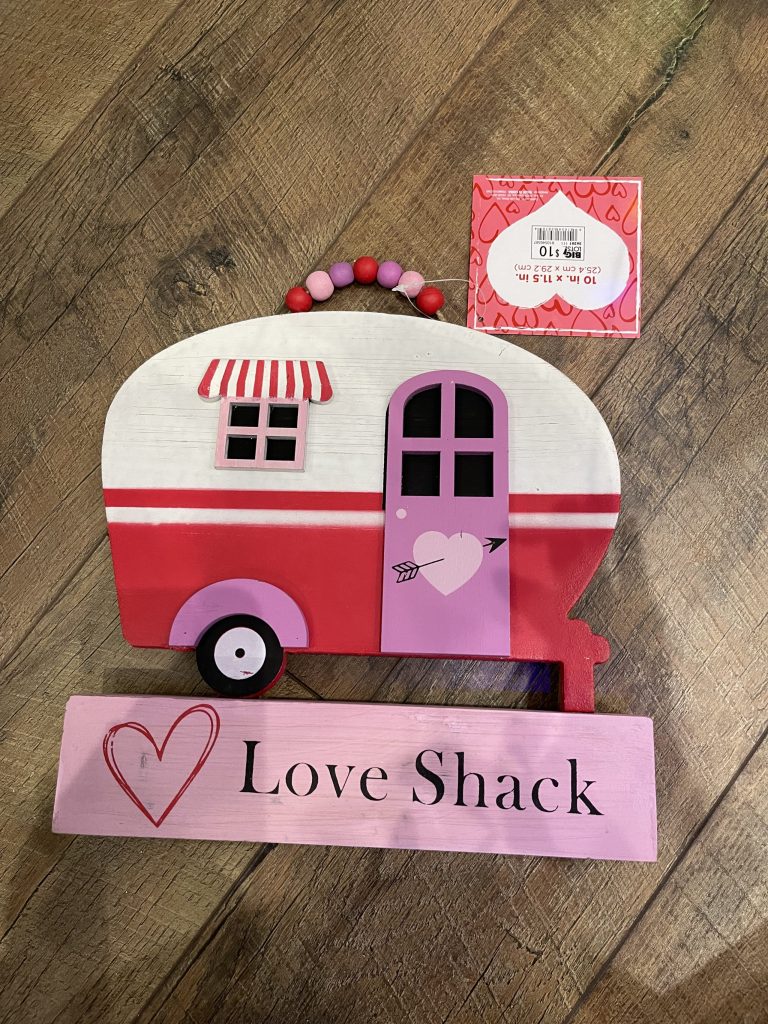 Let me apologize in advance that there are not a ton of in process pictures. I DO explain it detail by detail but I was winging it and didn't think about pictures. SO sorry.
For this project I used:
Valentine's Day camper from Big Lots
Scrapbook paper from my stash
Mod Podge
Apple Barrel paints in Cloudless, Laguna, Yellow Flame and Bright Magenta
I started by covering the bottom piece that read Love Shack with a bold black and white stripe scrapbook paper from my stash. I love the contrast in a black and white pattern so much! I used Mod Podge to adhere the paper and then used my sanding block on the edges to give it a finished look.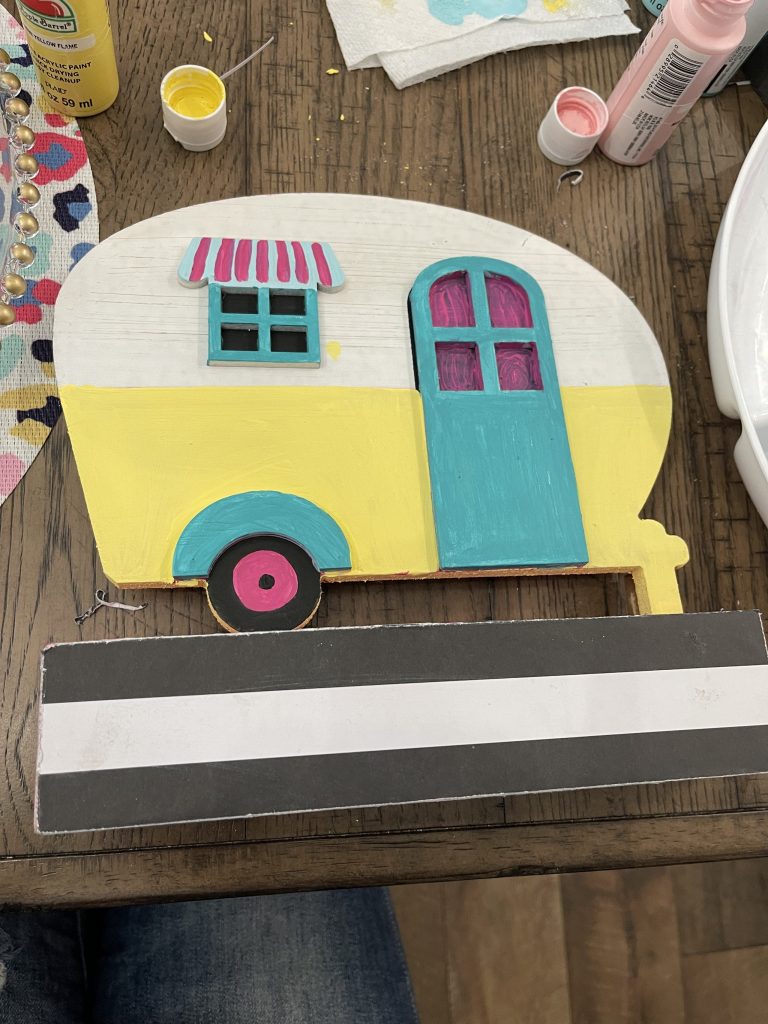 Next, I painted the door, window and fender cover with Cloudless paint, but I thought it was a little light once it dried, so I painted over top of that with Laguna. I was so much happier with that darker aqua color! I thought the bottom half of my camper would be fabulous in a bright yellow shade, so I chose Yellow Flame for that. Then I painted the awning Cloudless and added Bright Magenta stripes for a fun touch.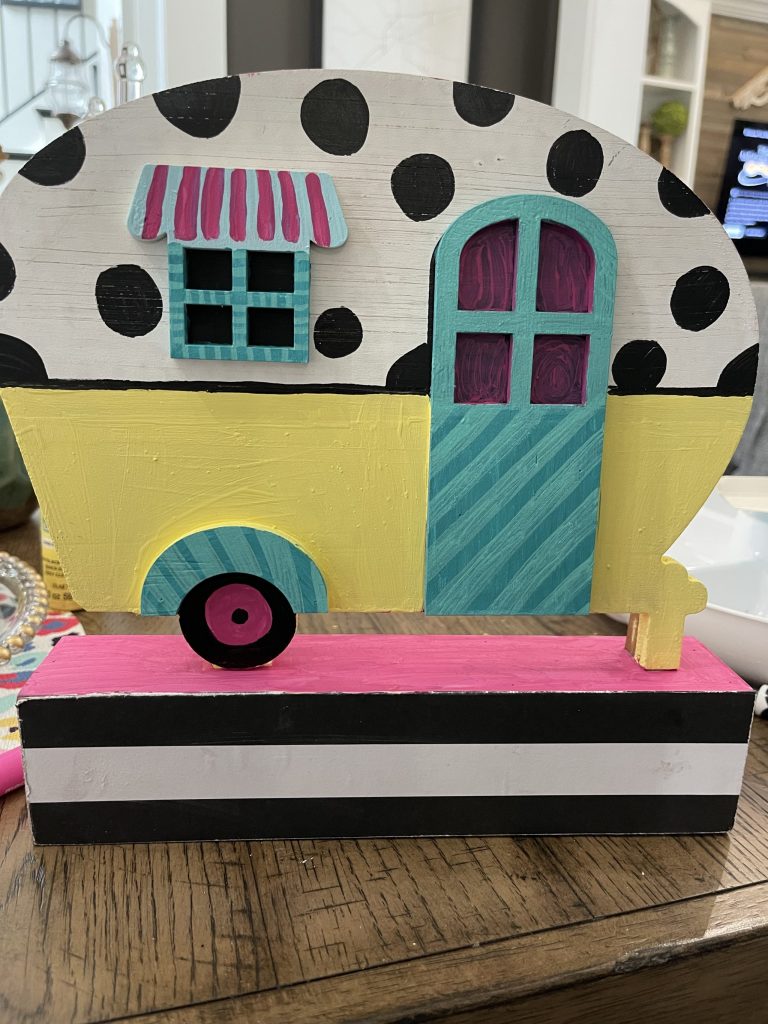 Now for the MOST fun part! I have been LOVING my paint pens from Target lately! I have used them on so many adorable projects. I used a black pen to add polka dots on the top part of the camper and to draw a line separating the white half from the yellow half. I used a bright pink for the center of the tire and to add stripes and to trace around the edges. I used an aqua pen to add more stripes and tiny dashes on the windowsill. I really had to make myself stop because I could just go on and on with those paint pens! They are SO FUN!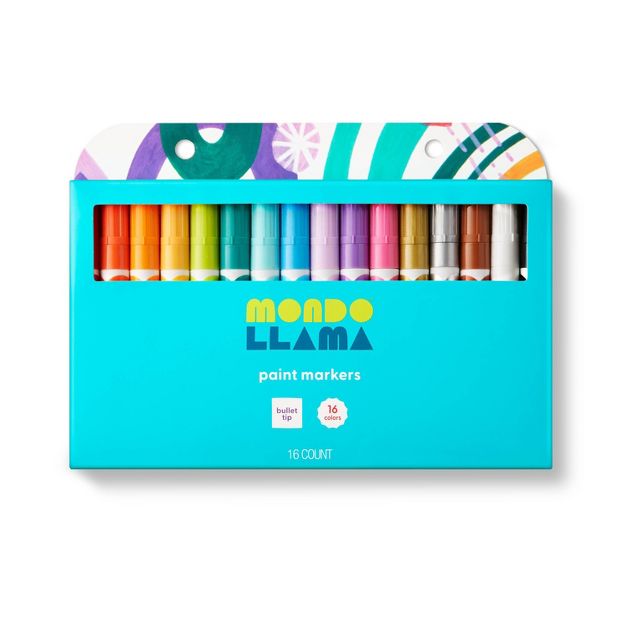 Now you can add a bow or stickers or anything you like… or you can be finished right here! I absolutely love how this sweet springtime camper turned out! In my world, that's exactly how I'd like my camper to look parked right next to Kentucky Lake with all my people close by! Although my family might think it looks more like a Glamper… but then again, they KNOW me, right??? Plus, I don't even have a camper…but….IFFFF…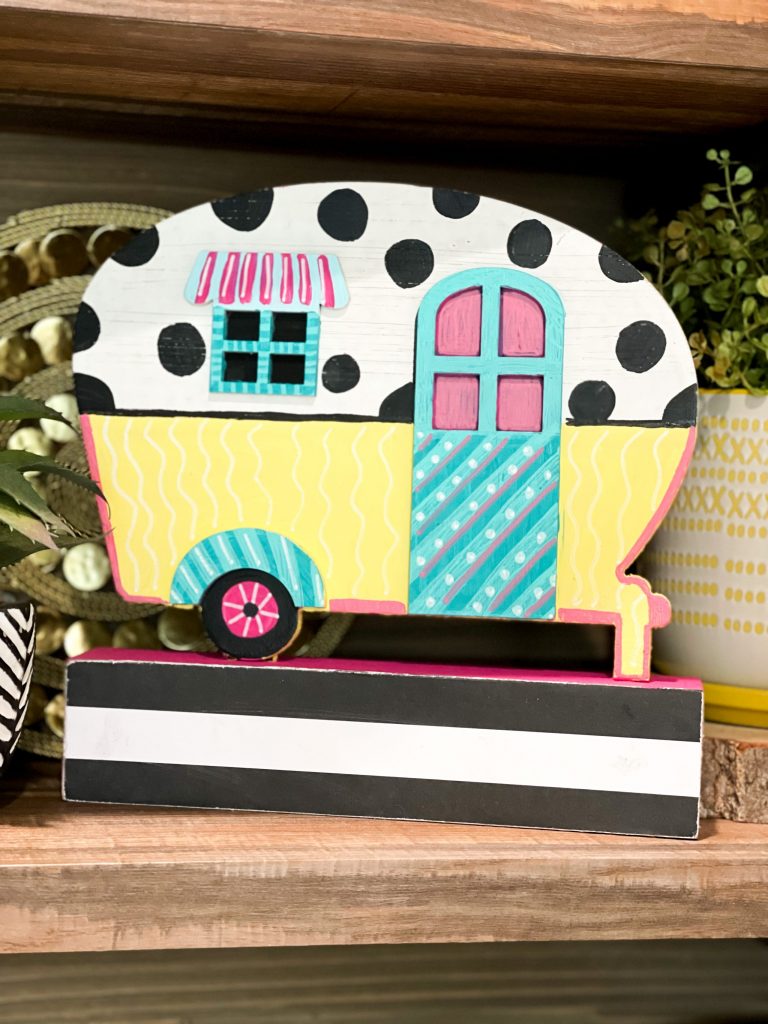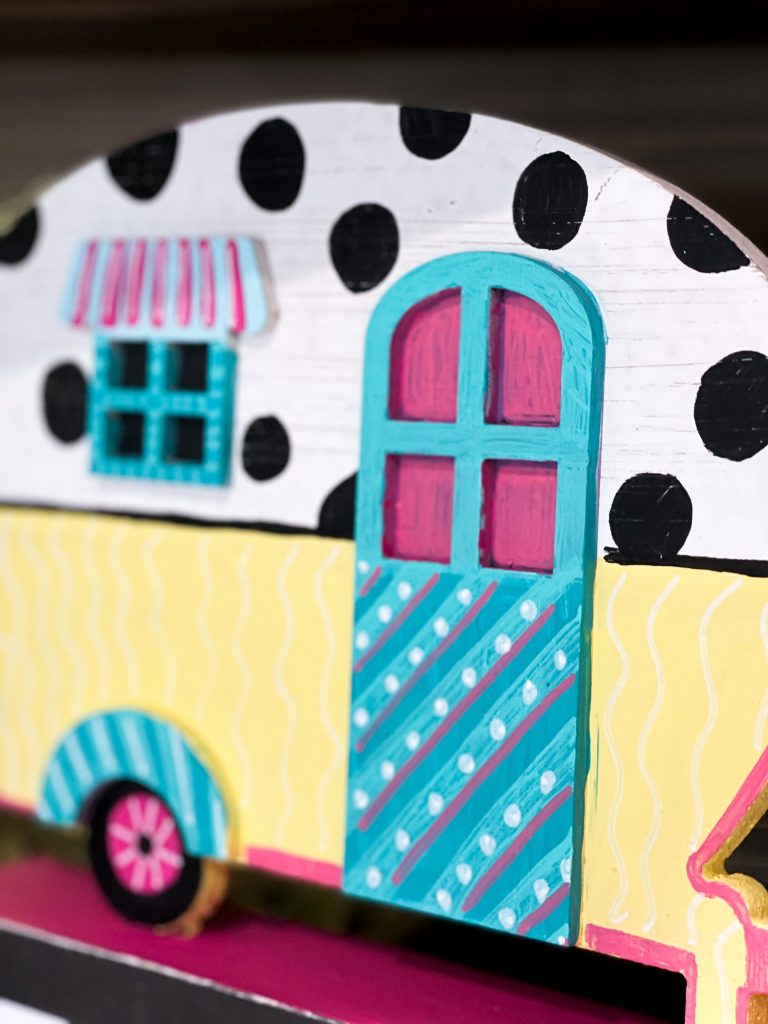 Thank you so much for stopping by to spend some time with me today for a little camper overhaul! I hope you love this one as much as I do. See you soon!
PIN FOR LATER!