Looking for some fresh ideas to help decorate your mantel for spring? Check out these fun and easy to re-create Spring mantel decor ideas, using items you may already have lying around your house. From simple DIY projects, to simply adding fresh flowers, I've got you covered!
Spring Mantel Decor Ideas
I hope that these Spring mantel decor ideas give you some inspiration and help you need to get a head start on decorating your mantle for Spring! The final days of winter are upon us, and that means it's time to start thinking and even shopping for ALL things Spring. If you're looking for some inspiration, you've come to the right place! Check out these ideas I've gathered that I can promise are an EASY way of adding a touch of Spring to your mantel. There's something here for everyone!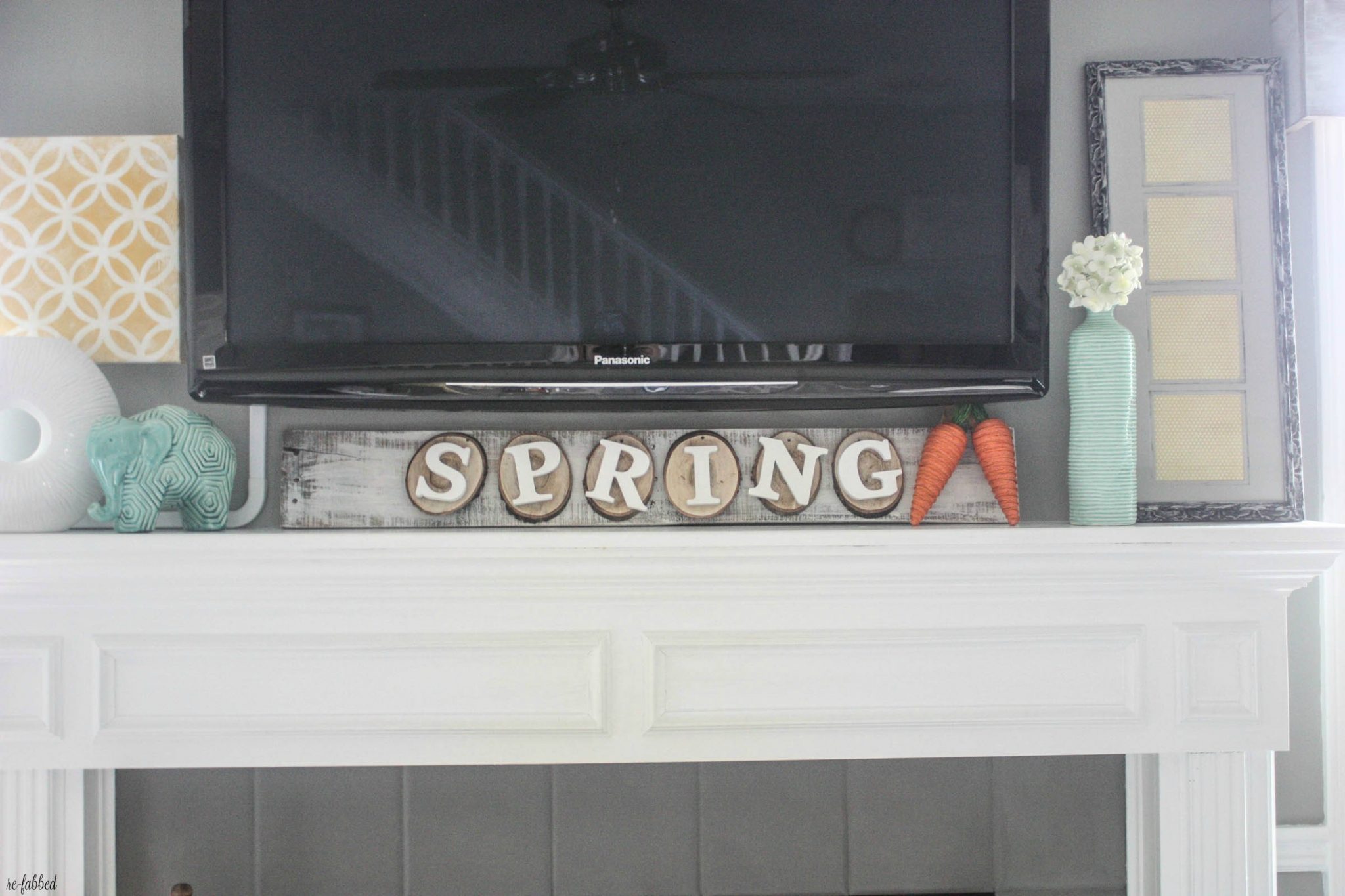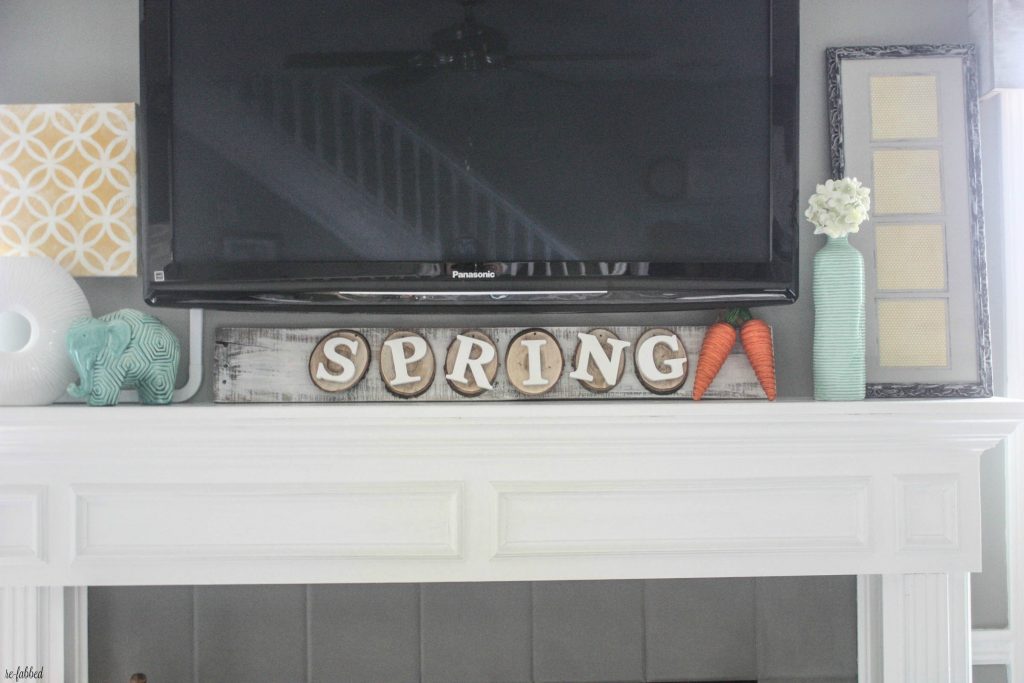 Pallet wood is a FAVORITE of mine and if you have followed me for a while you know that already! I love the fact that it never gets old and you can do SO MUCH with it! Also, you can find them for FREE! You will love how CUTE this sign sits on your mantle this spring! So if you're looking for something that's easy to create but still has personality- look no further than my own DIY Wood Splic Spring Pallet Sign!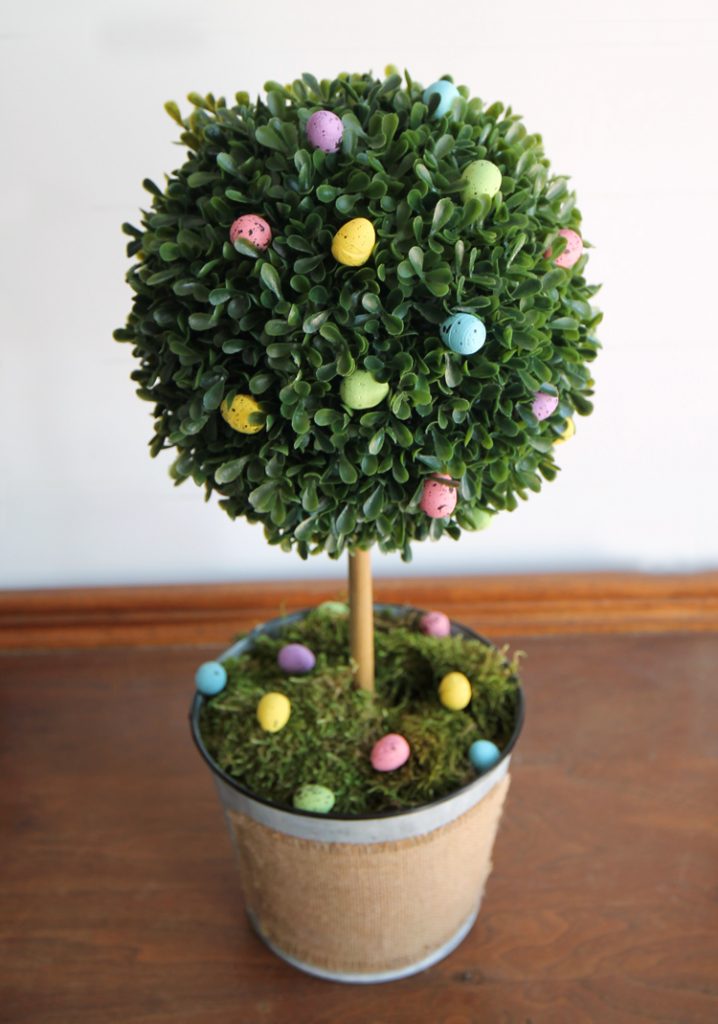 When I saw this DIY Boxwood Easter Egg Topiary that Jennifer from The Craft Patch made I knew I had to share this with you! Ya'll this is SUPER simple, but looks AMAZING! I can totally envision two of these on each side of my Spring mantle this year! The best part is the eggs aren't glued in and you can reuse this boxwood for next season's decor!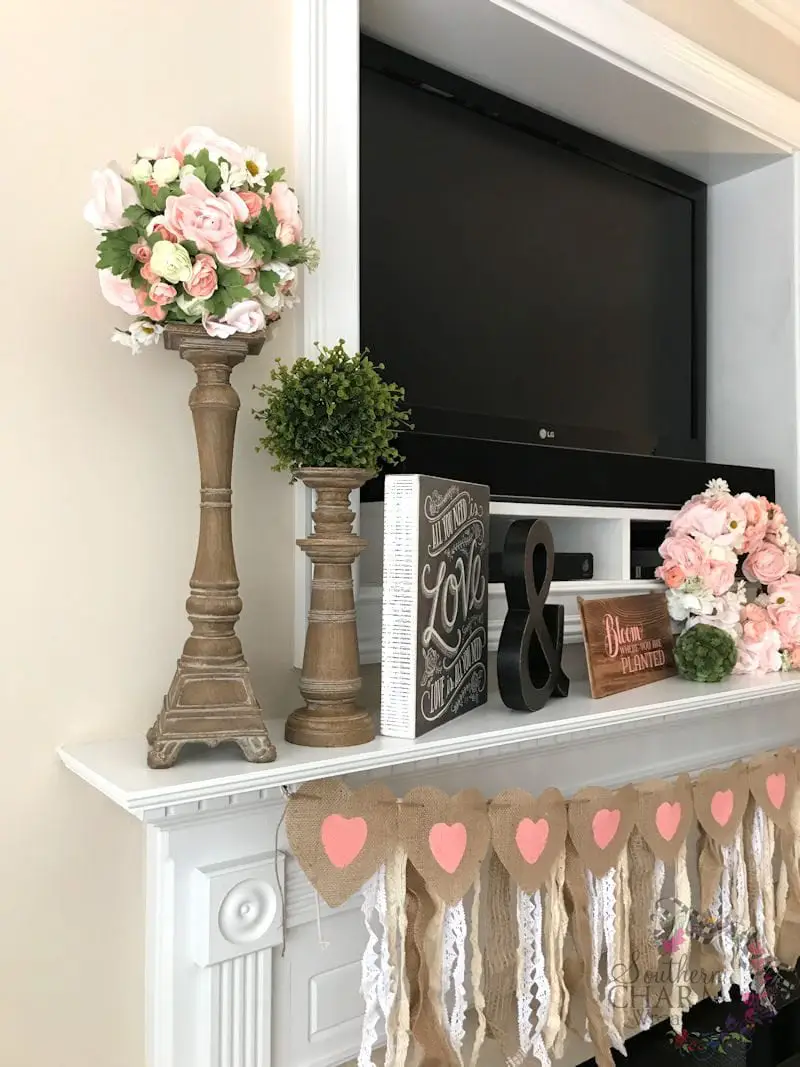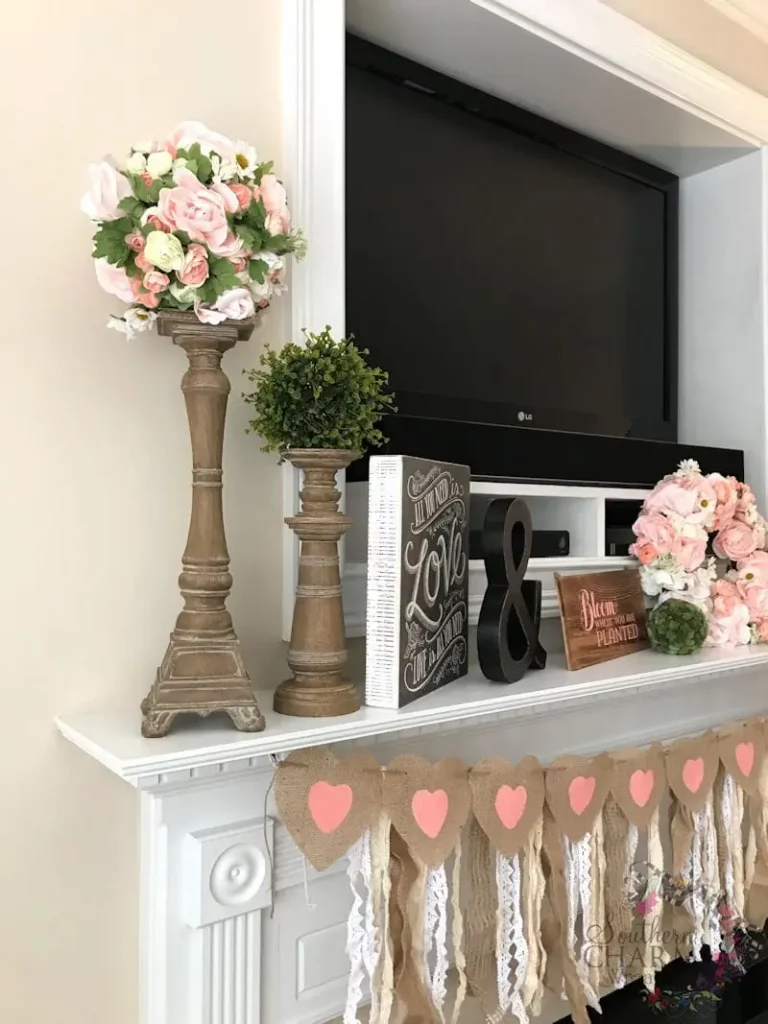 Julie Siomacco from Southern Charm Wreaths made a super simple Spring candlestick topper that would look AMAZING on any mantle! Using beautiful spring colors I have to say I am in LOVE! The best part is if you learn how to do this for Spring you can easily change out the florals for every season!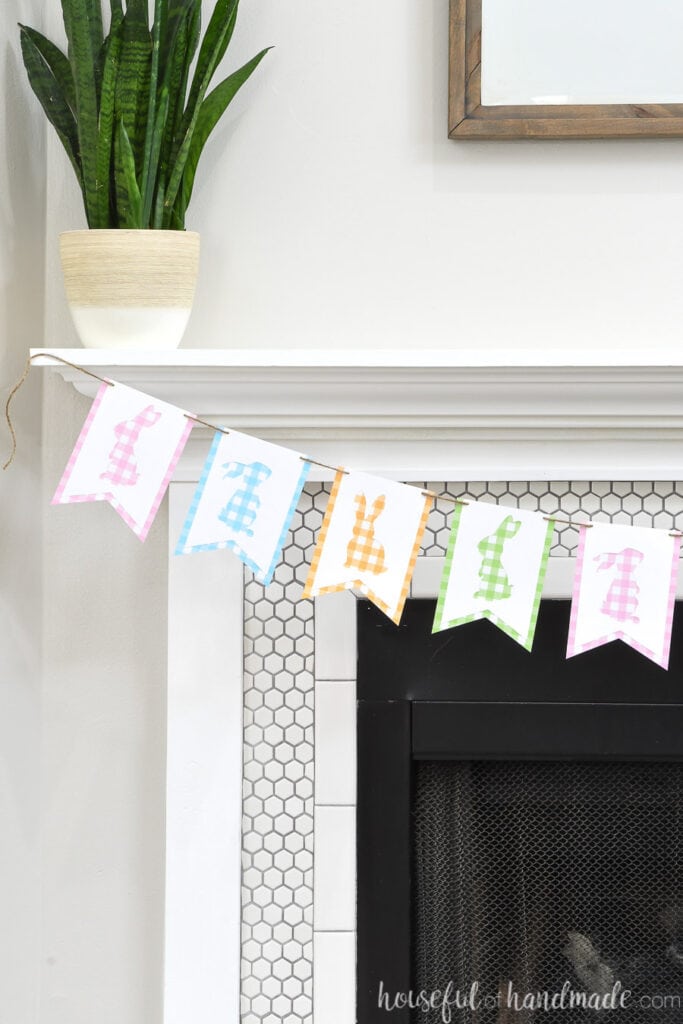 Who else LOVES bunnies and gingham combined?! This is SOOO stinkin' ADORABLE! If you are looking for a bright cheery decor to add to your Spring mantle then you will not be disappointed with what Kati from Carting My Home created. If you are looking for something simple and bright this is it!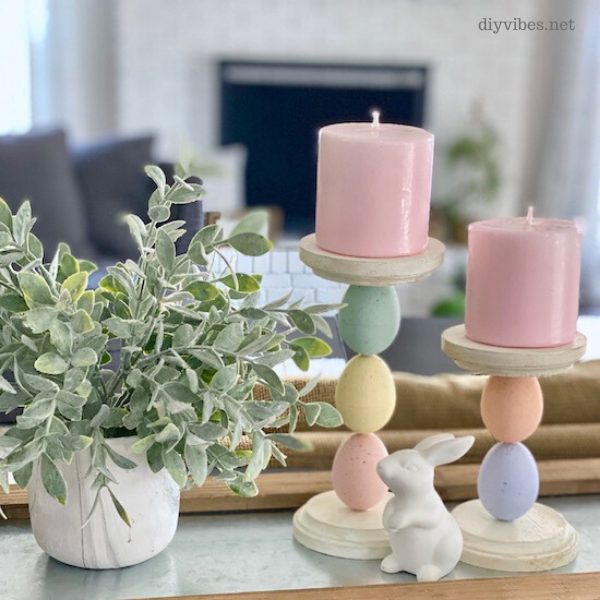 If you want something that is a little more unique try making these Easter Egg Candle holders by DIY Vibes! Made with plastic eggs you will LOOOVEEE how festive these Easter egg candle holders are sitting on a mantle!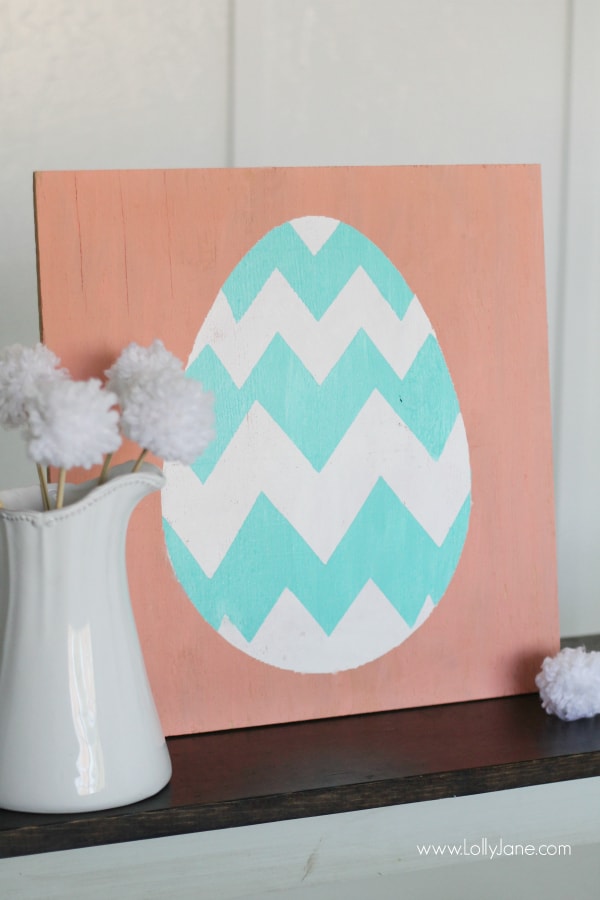 Pastel colors are a great way to decorate for Spring. I love using pastels during Easter and when I saw this CUTE Spring Easter Egg Sign Decor by Lolly Jane I thought it would be such a simple and CUTE way to add some Spring decor to my mantel. If you are wanting something cute and simple give this a try!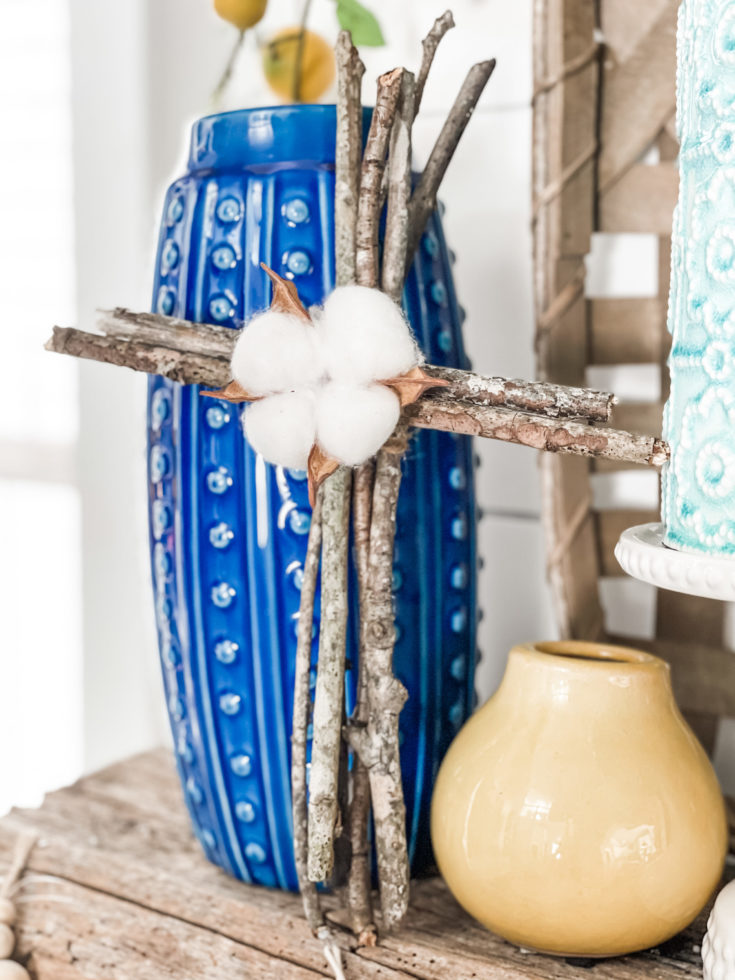 My love for my Savior is endless. I'm a Christian and wanted a way to display this in my home this Easter. With sticks collected from around my own yard, I was able to make these DIY stick cross which sat beautifully on top of my mantel last spring. I love how this craft serves as a beautiful decoration while also showing that I believe that Jesus died for my sins and rose 3 days later so that we ALL can be forgiven of our sins. So if you are looking for a modest way to display your faith around your home this is for you!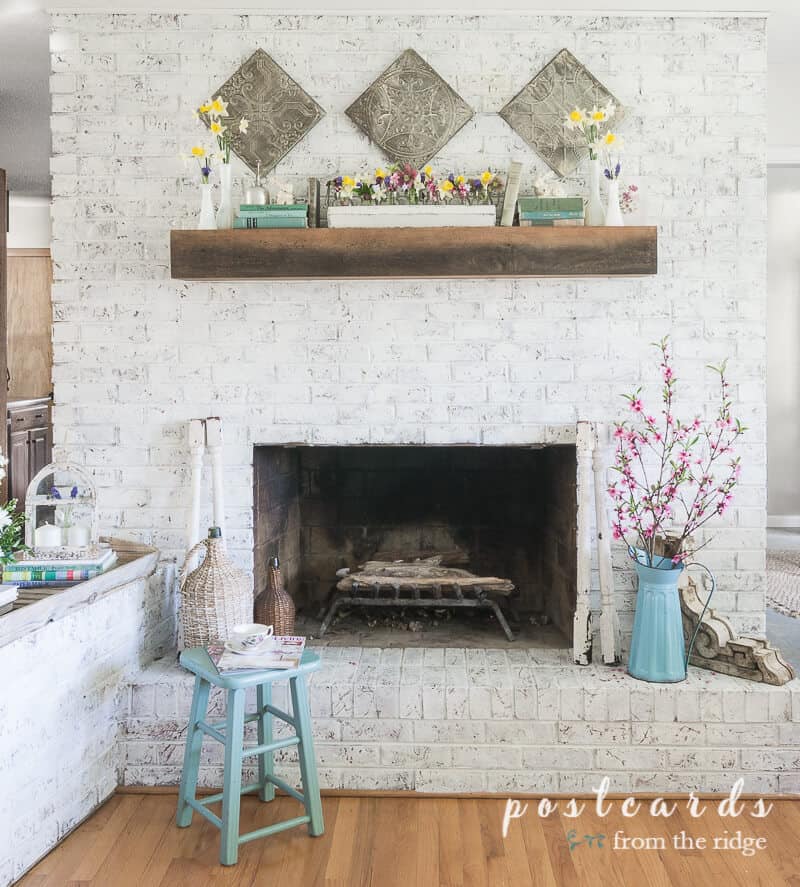 I am continually inspired by the work Angie with Postcards from the Ridge did creating a natural, rustic Spring mantel. Each time I look at this beautifully decorated mantel for Spring for inspiration I find something else just as gorgeous! I mean look at the use of fresh flowers, the watering can, and the vintage books!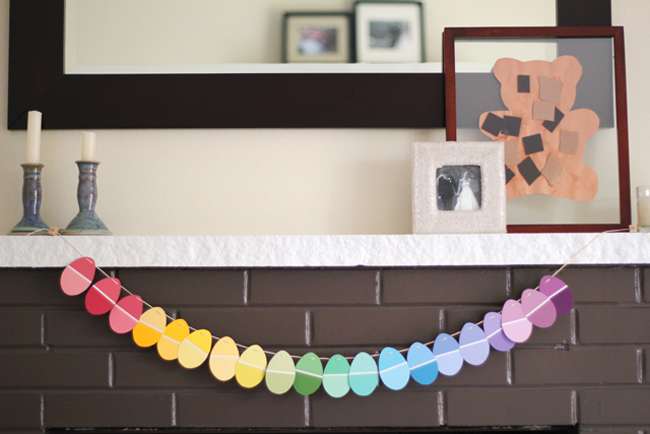 This Paint chip egg garland by Modern Parent Messy Kids is such a simple DIY craft to make. I think it would add the PERFECT touch of whimsical to any mantle this Spring. I think I could definitely use some extra cute right about now- and this is it! What do YOU think?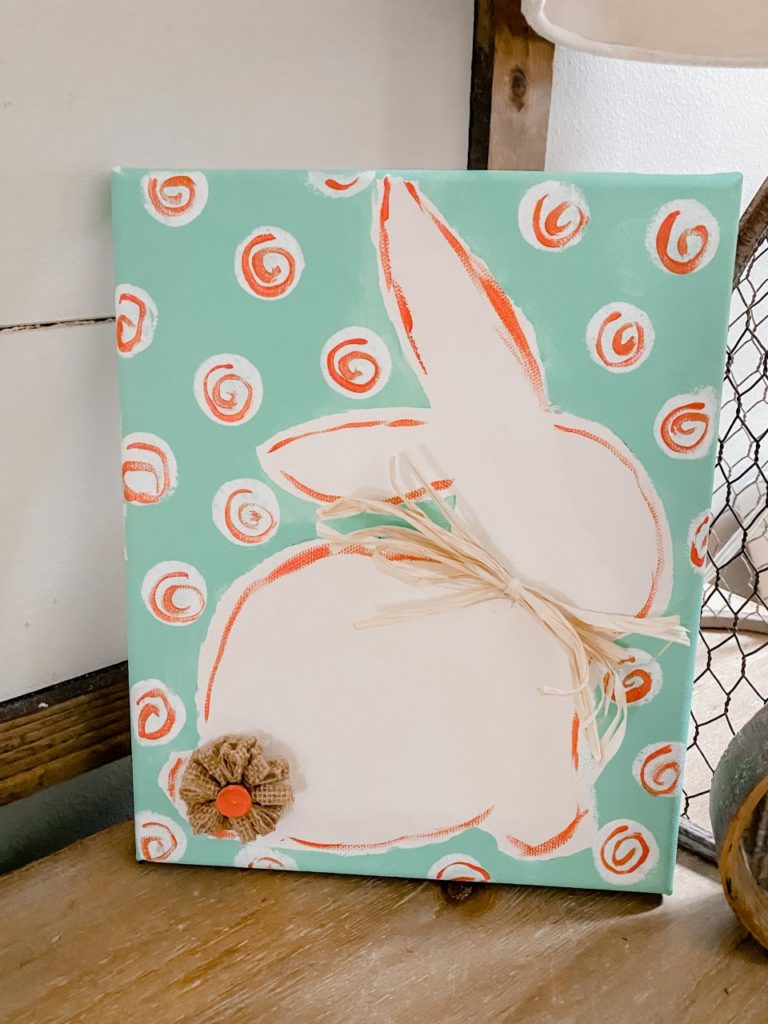 My good friend Stacey from Wilshire Collections painted this ADORABLE DIY Bunny on a Canvas! Following her step-by-step directions, you could TOTALLY customize this to your own color scheme for Spring! Anyone can do this and it would be the PERFECT canvas hanging over your mantel!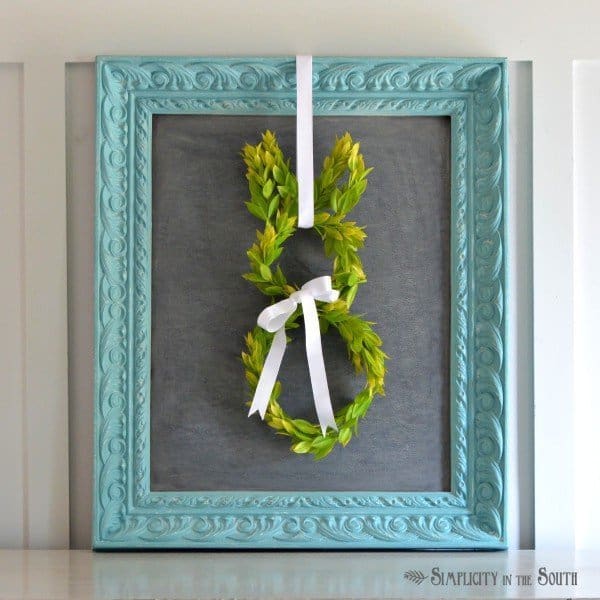 I can't say enough how ADORABLE this Bunny Boxwood Wreath framed by Simplicity in the South! Using only greenery, wire hangers, floral wire, and a few other simple supplies you too can make this SUPER cute bunny wreath to add to your Spring decor. Be sure to see exactly how she made it you will not regret giving any DIY wreath a try.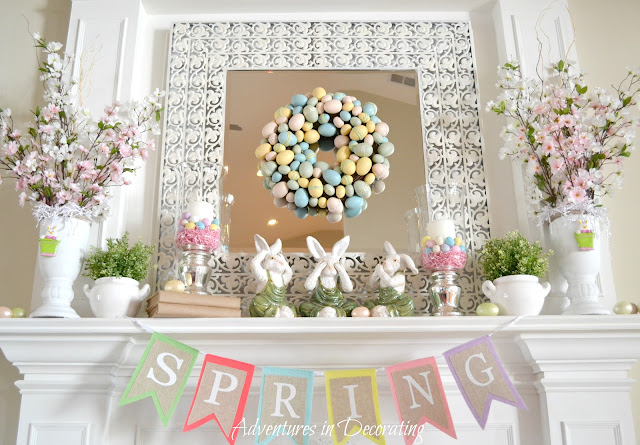 There is SOO many things I LOVE about this Spring mantel! The bright colored wreath, the Spring banner, and that Easter egg wreath! Do I need to say more? The inspiration I get from this is unreal! Thanks, Becca from Adventures in Decorating for sharing your talent and giving us a jump start on our spring decorating projects with such great ideas.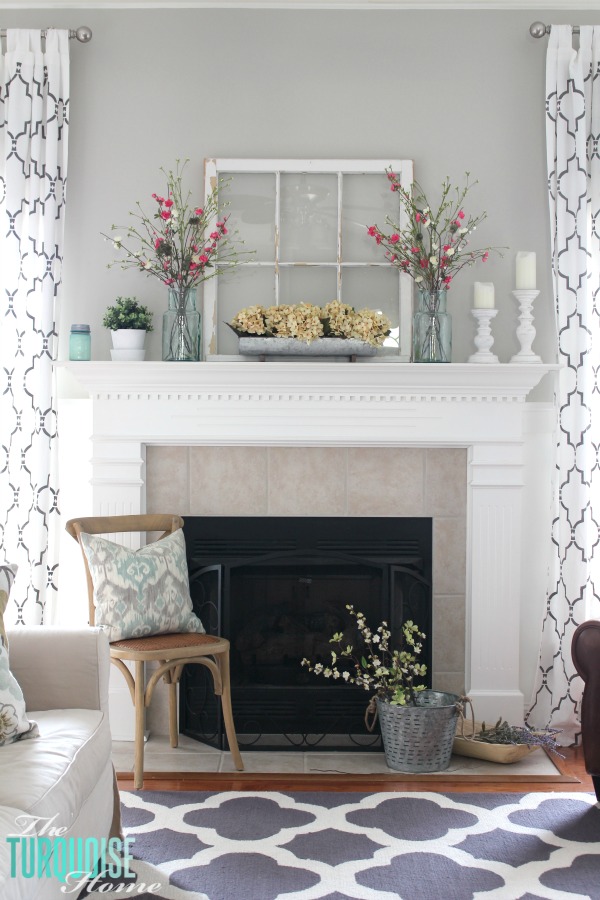 Spending time together as a family brings me SOO much JOY!!! I always wanted my living room to be a place where everyone felt welcomed and relaxed. The best way to create a relaxed but farmhouse feel in your home like Laura with The Turquoise Home is by using an old window frame and a few bright floral stems. This Spring mantel decor idea is perfect for anyone wanting to add a little farmhouse decor to their home this Spring.
I hope these Spring mantle decor ideas have inspired you to get creative with your seasonal decorations. From flowers to bunnies, there are plenty of ways to add some Springtime cheer to your mantle. So what are you waiting for? Get started on your own beautiful Spring mantle today!