Dollar Tree is one of those places that my heart just gets giddy when I walk in… especially when it's all right before a season, and their shelves are full of amazingness!!!
If you haven't heard me say it before, listen up… you have to buy seasonal items BEFORE the actual season to get all the GOOD stuff!!! They tend to get picked over… so I'm showing you what they have NOW so you can run and grab what you want before it's gone!!!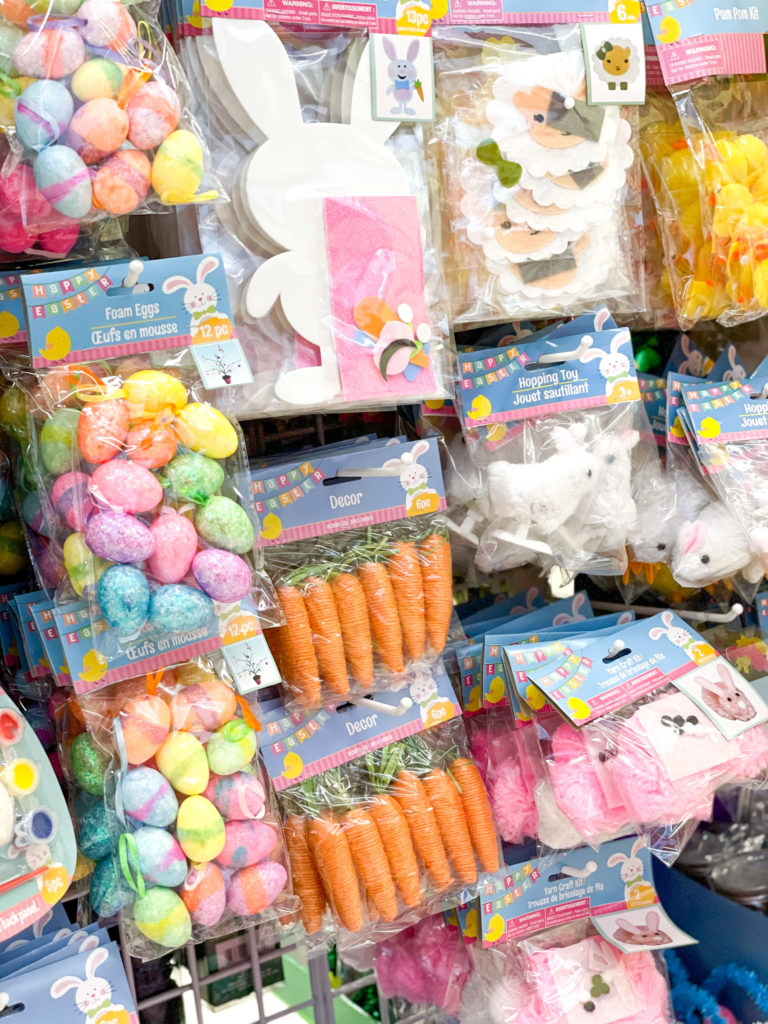 I LOVE that they carry these little carrots every year! I make sure to grab a few packs every time I see them. Also notice that wooden bunny cutout!!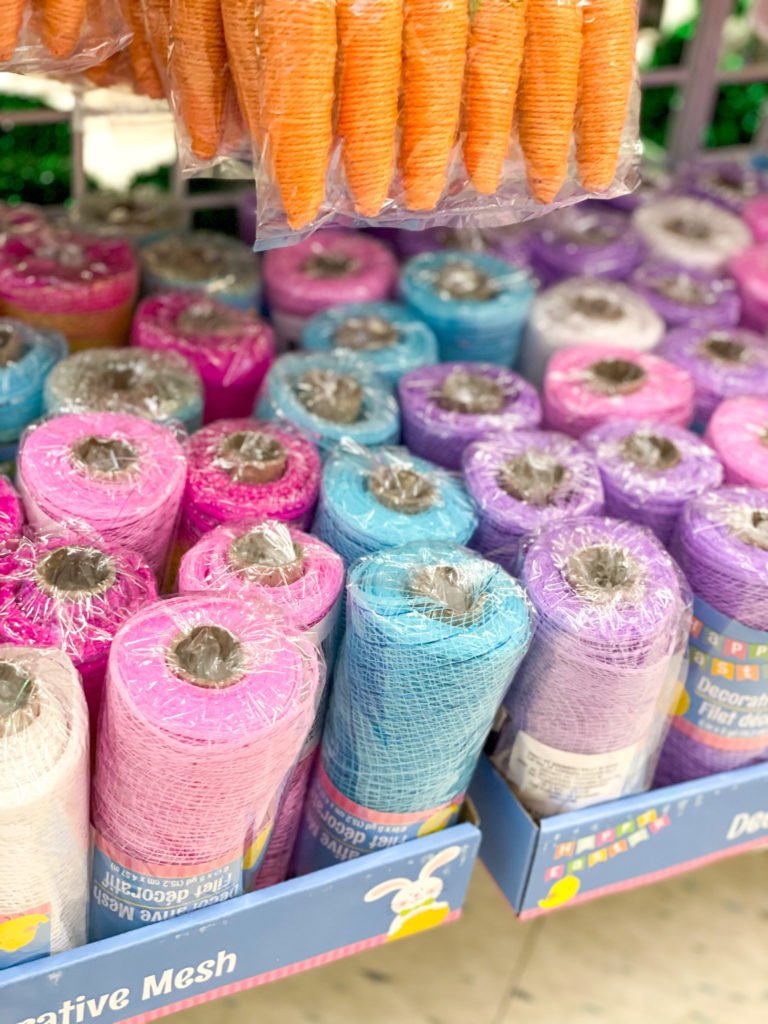 Look at all these NEW colors of mesh!!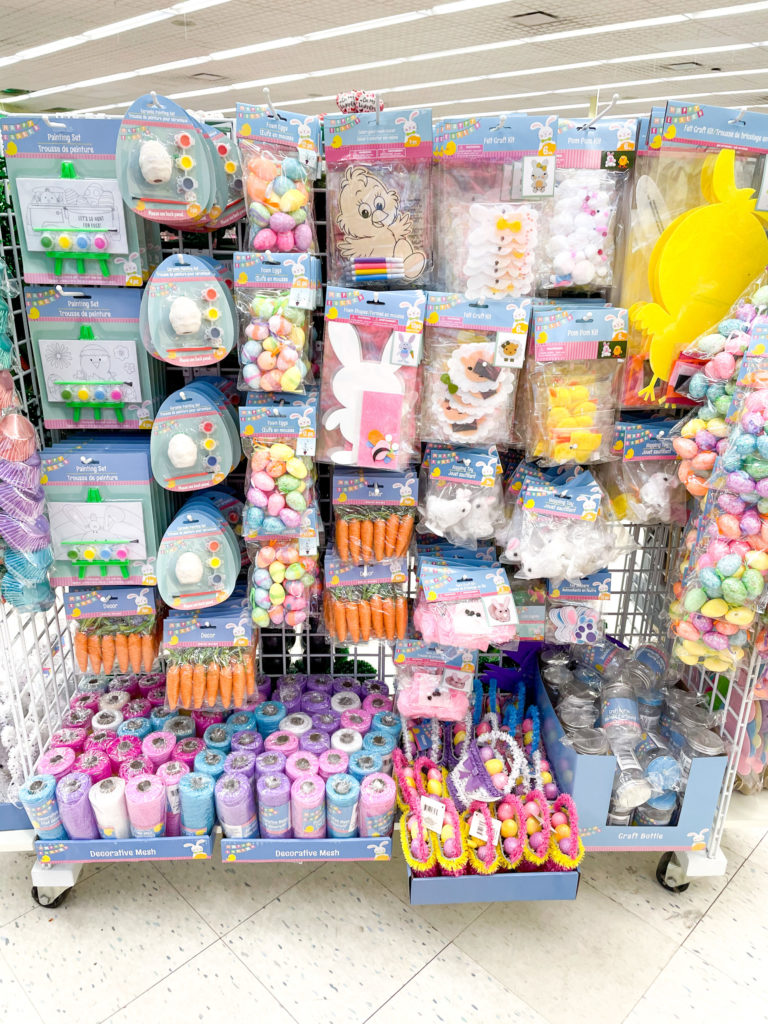 Here is a full pic of what my store already had for Easter… obsessed is an understatement.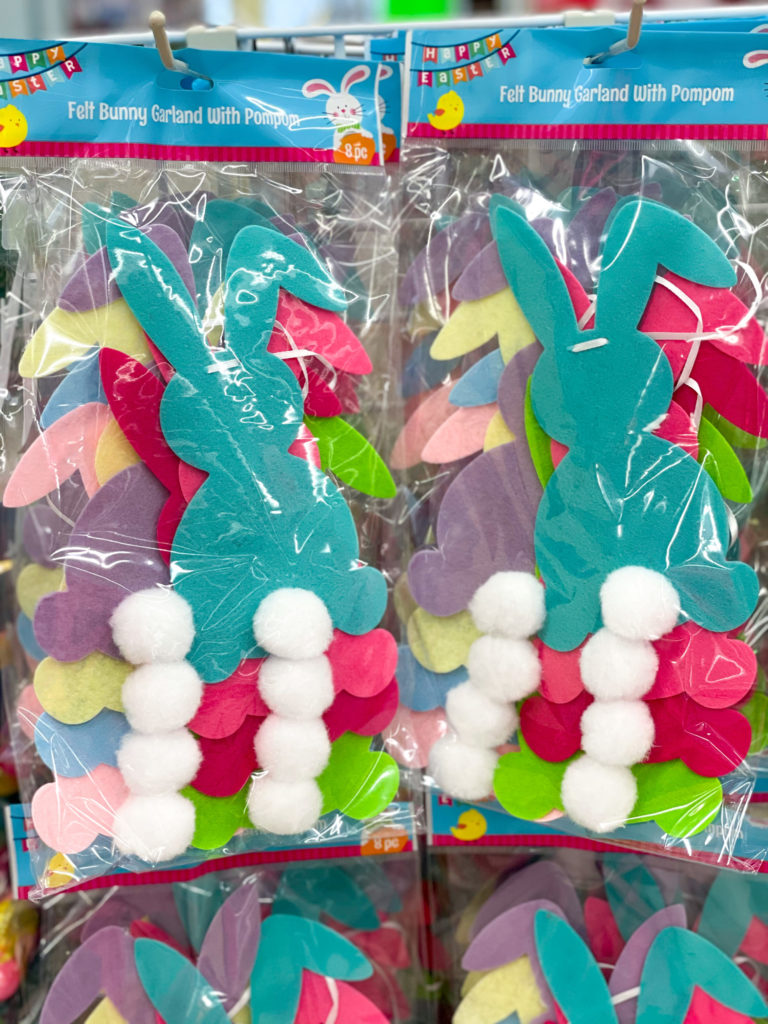 You better believe I grabbed some of these bunny banners!!! They are SO CUTE and there's so much I can picture doing with them!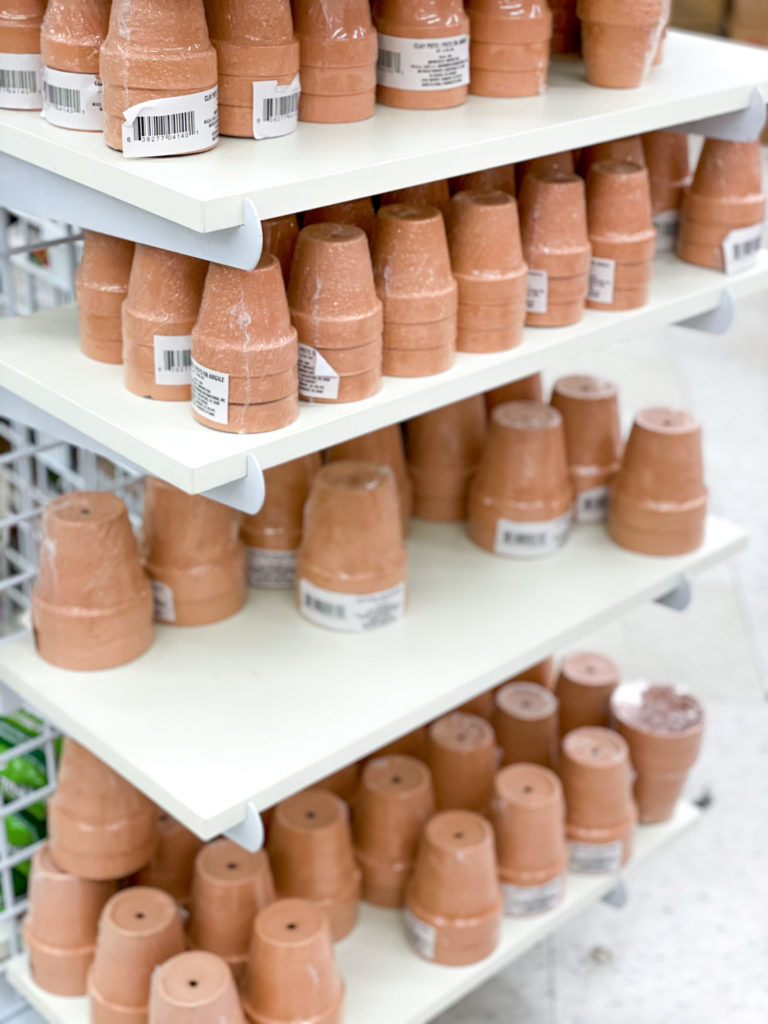 Of course, they are back with the terra-cotta pots! They have both small AND big pots!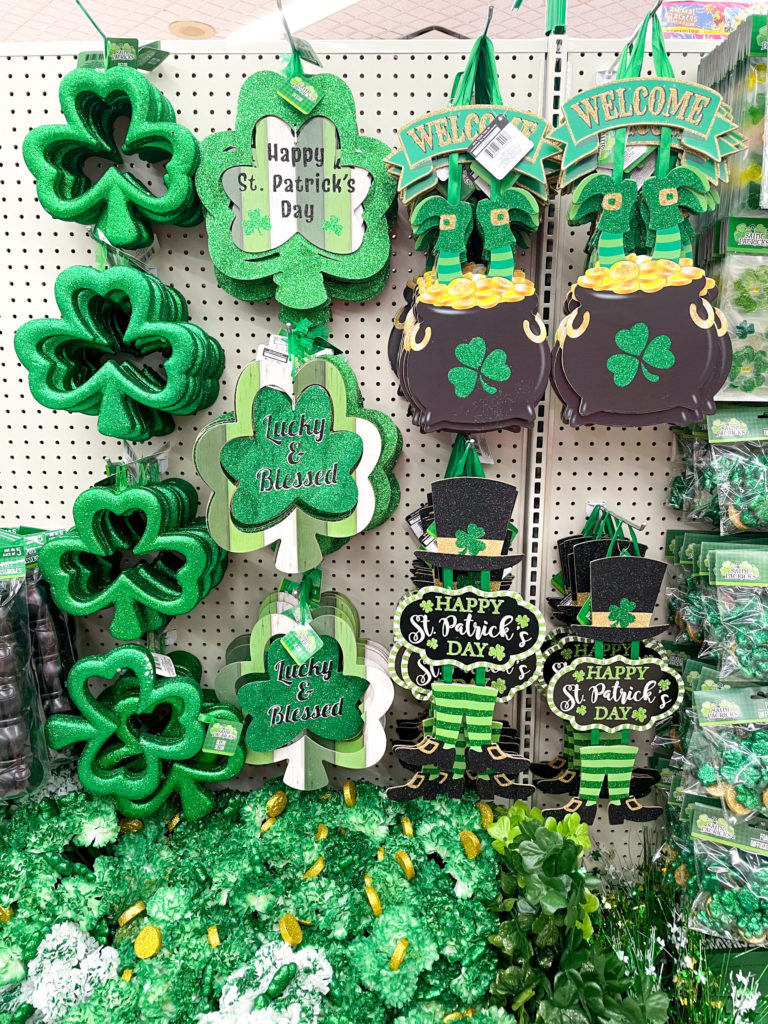 My store had one whole aisle FULL of St. Patricks day decor!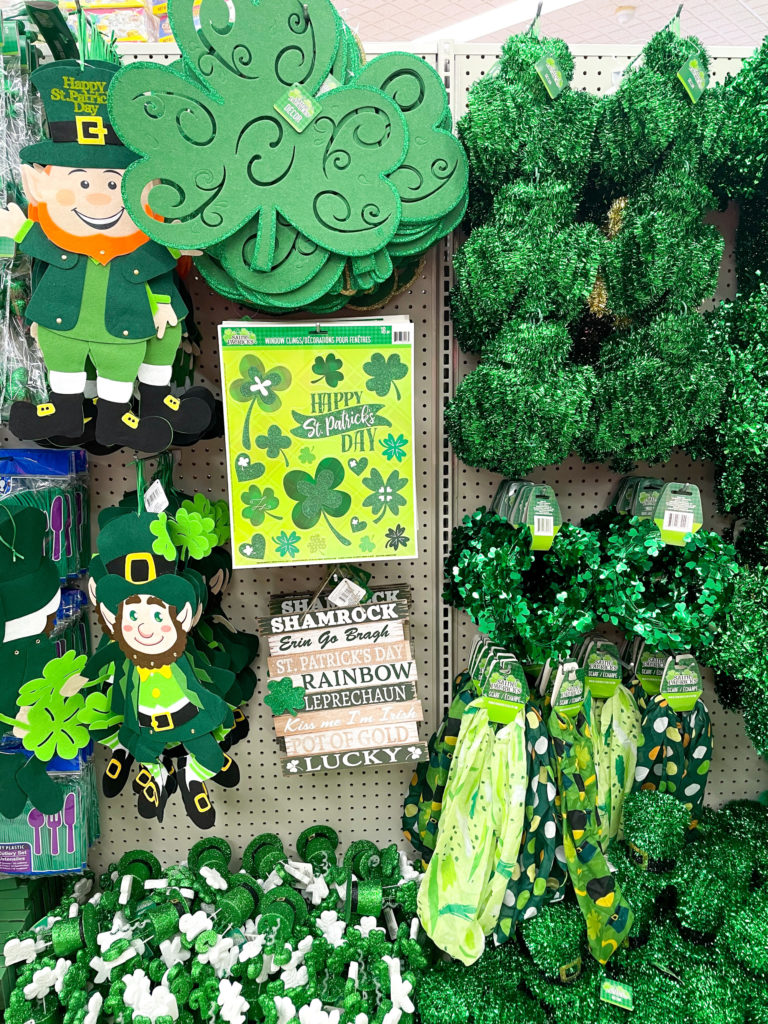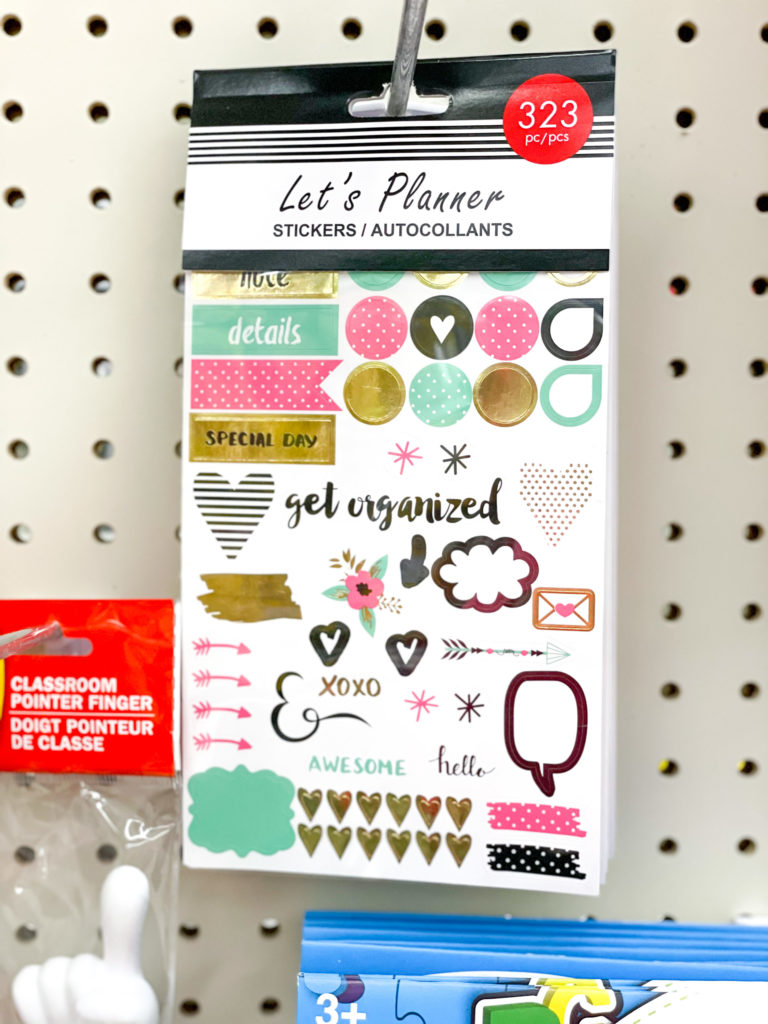 Alright… why did I not know that Dollar Tree had some adorable planner stickers?!?!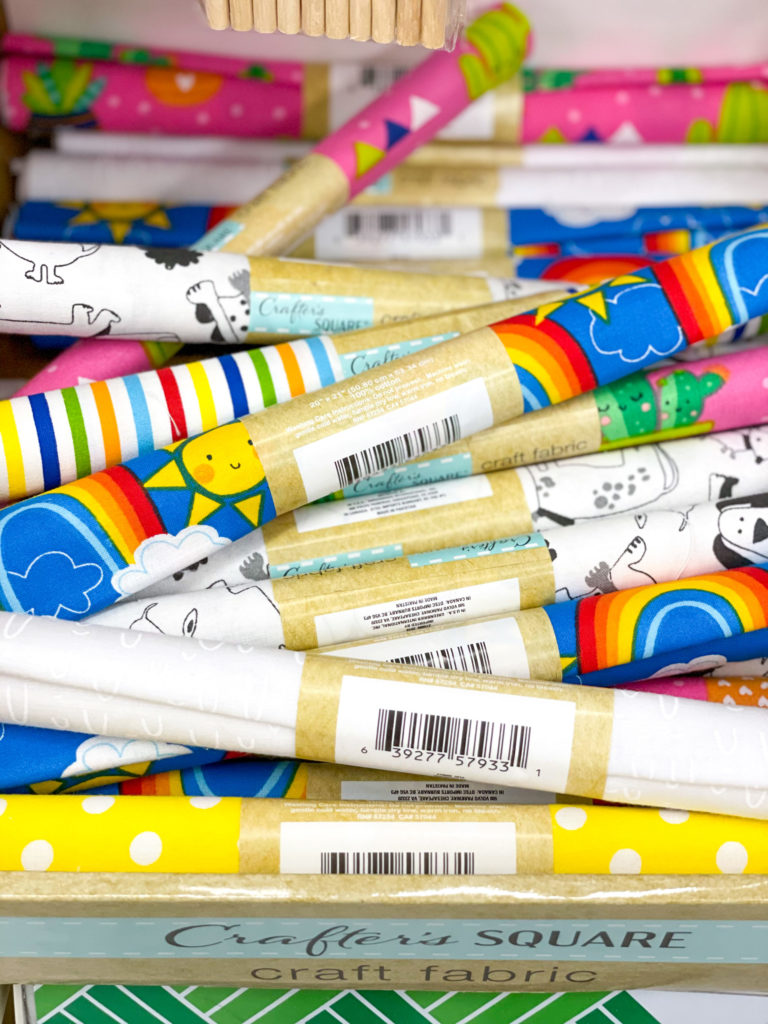 Here's something new to my store… FABRIC!!! They have a couple different patterns to choose from!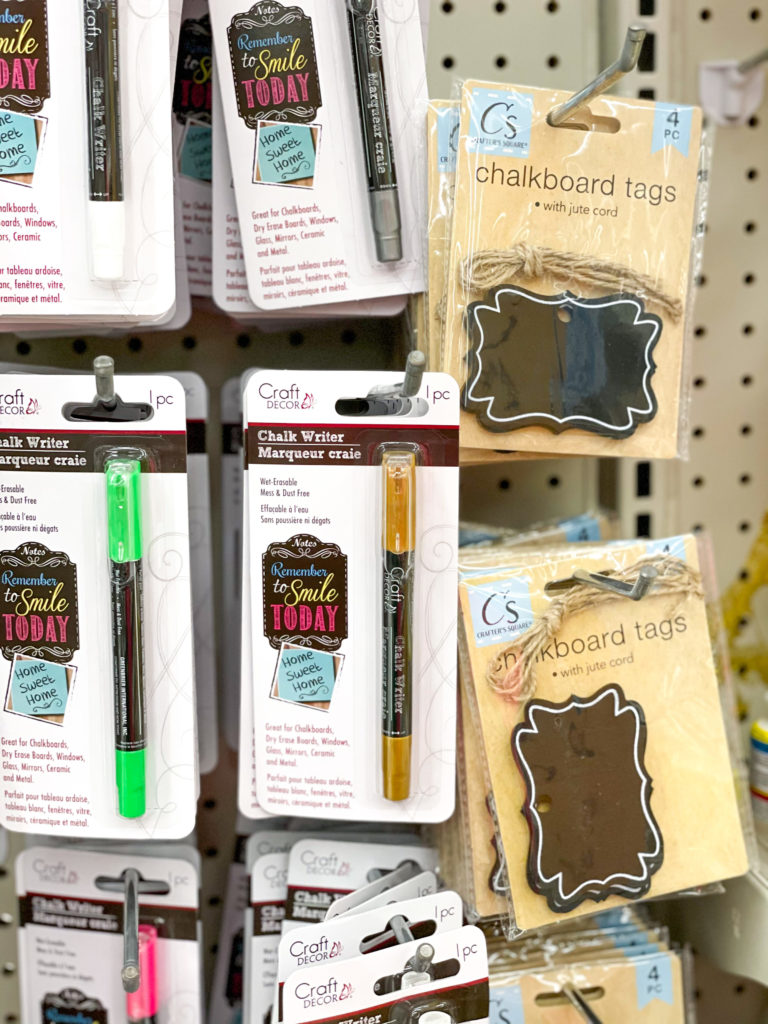 I always LOVE grabbing these chalkboard tags… they are so cute for gifts, and to even attach on decor! And now… they have several colors of chalkboard markers to go with!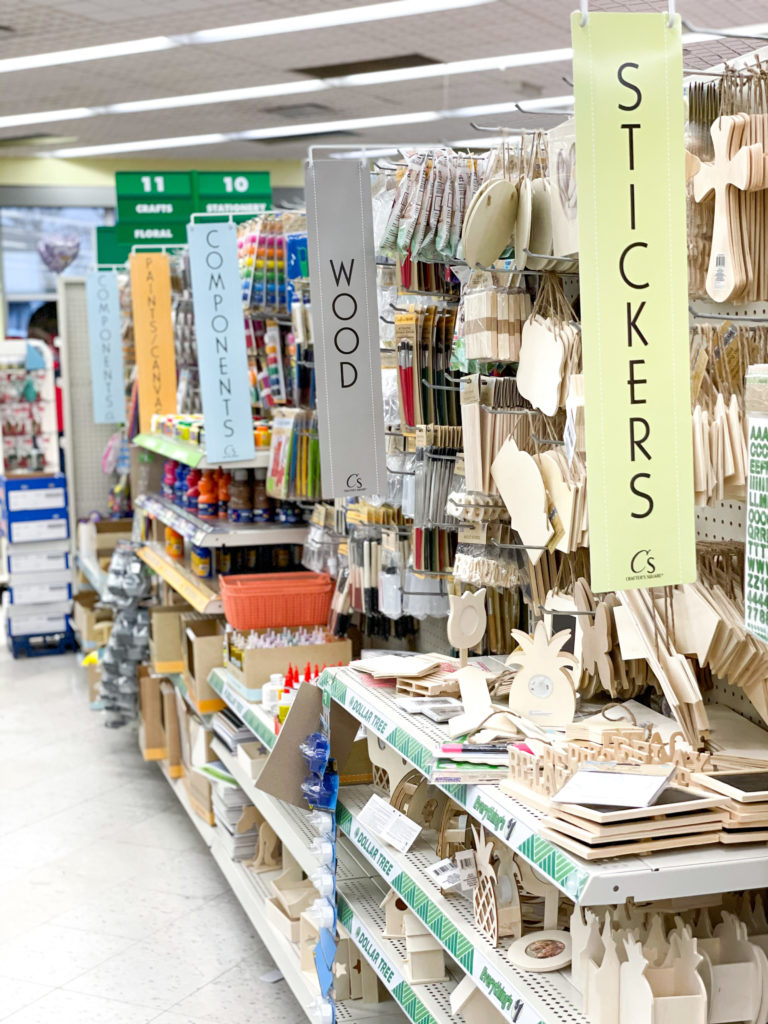 Ahhh… now to the craft aisle.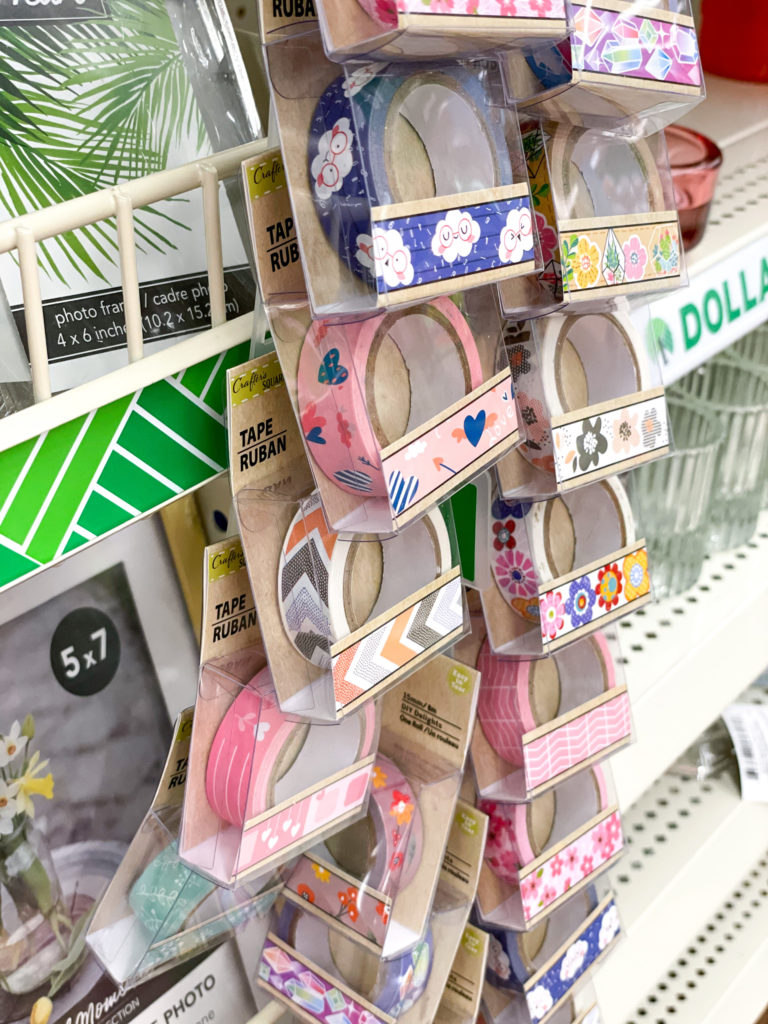 I mean…. How ADORABLE are these designs of washi tape?!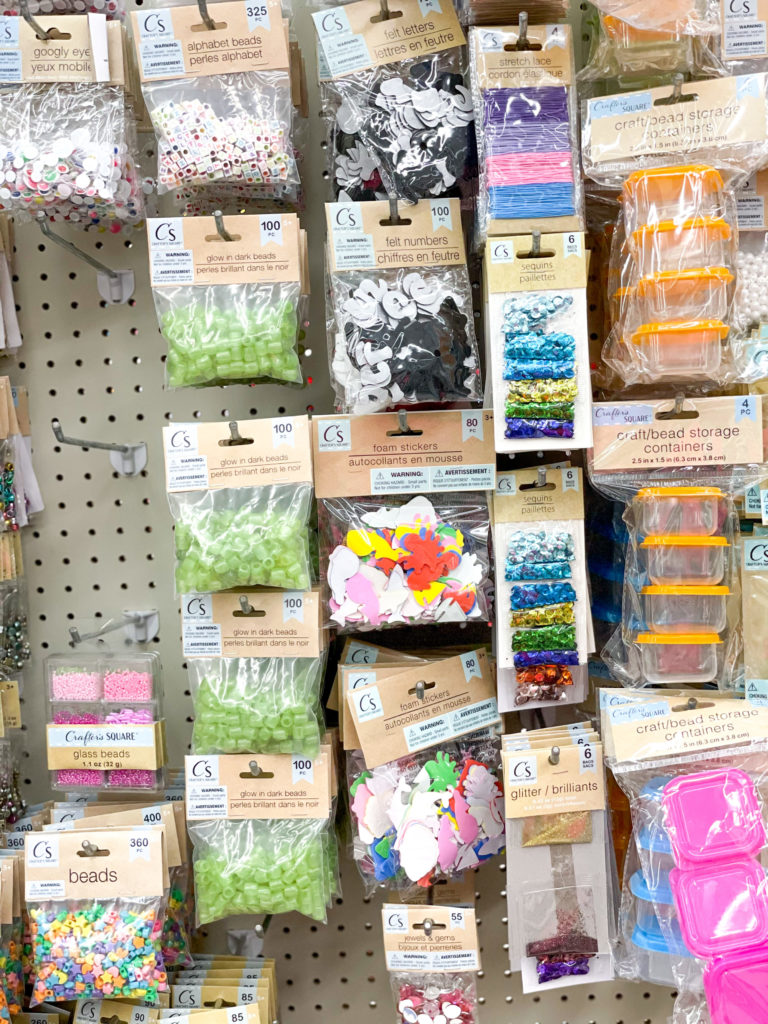 Lots and lots of beads and embellishments! Even little containers to store them in!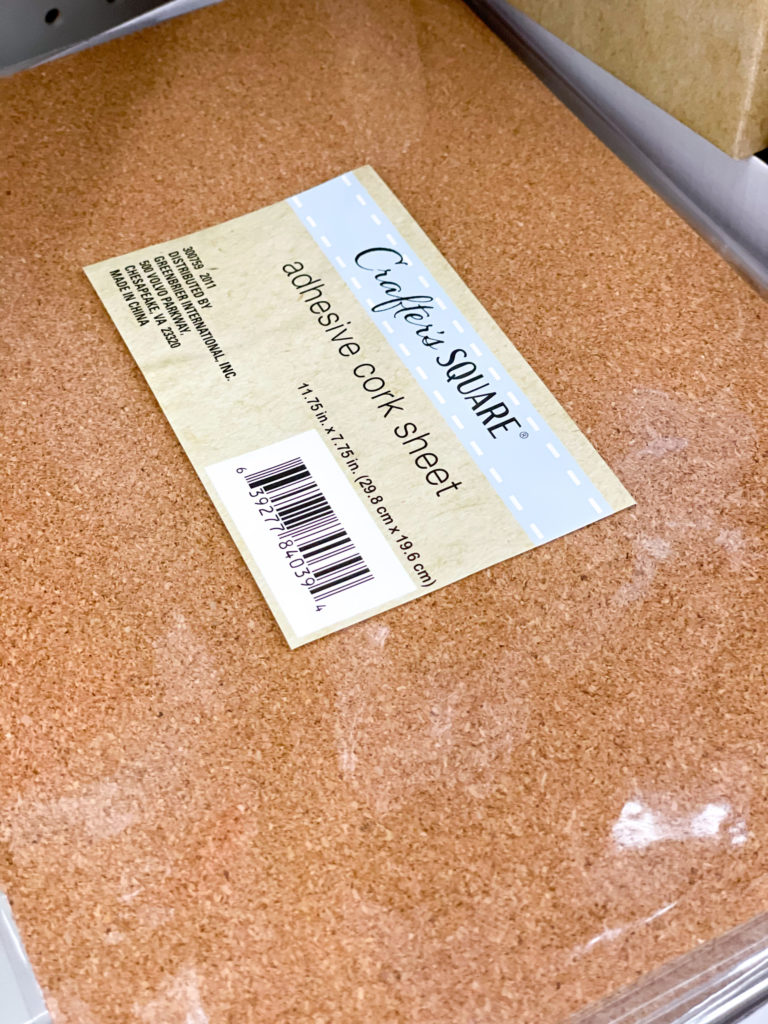 This was new to me! They had separate sheets of "adhesive cork" to make your own cork board!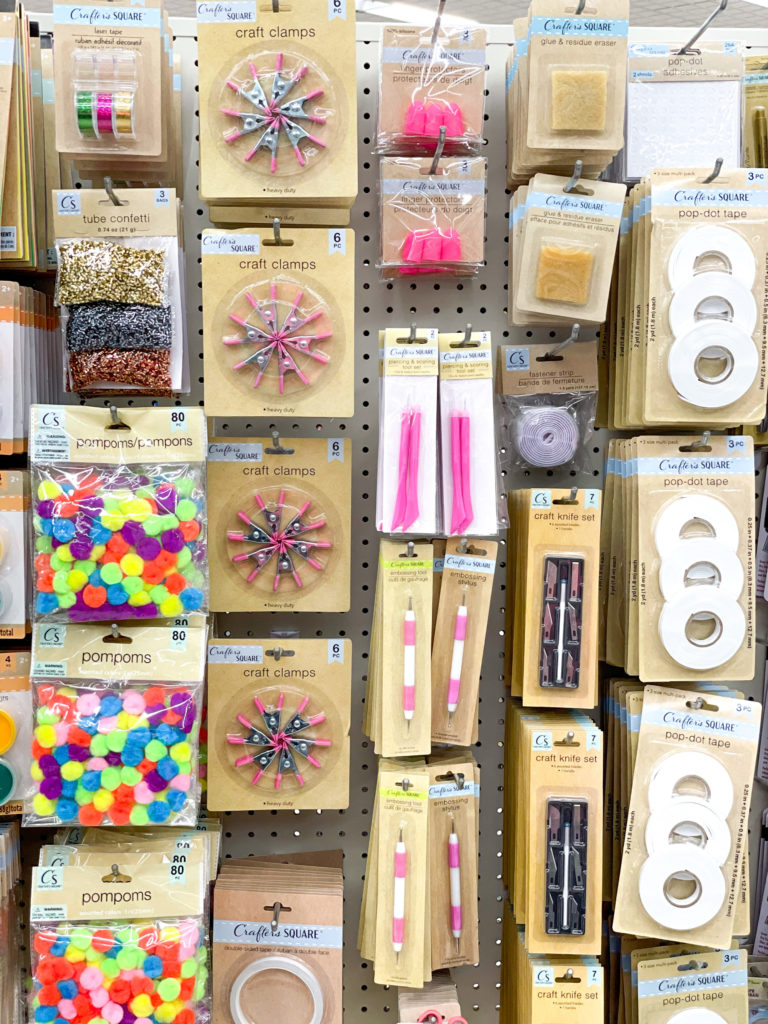 If you work with a circut machine, they now have different weeding tools!! Also… check out those colorful pompoms!!! I actually have a super cute craft using colorful pom poms and STICKS! You can see that HERE!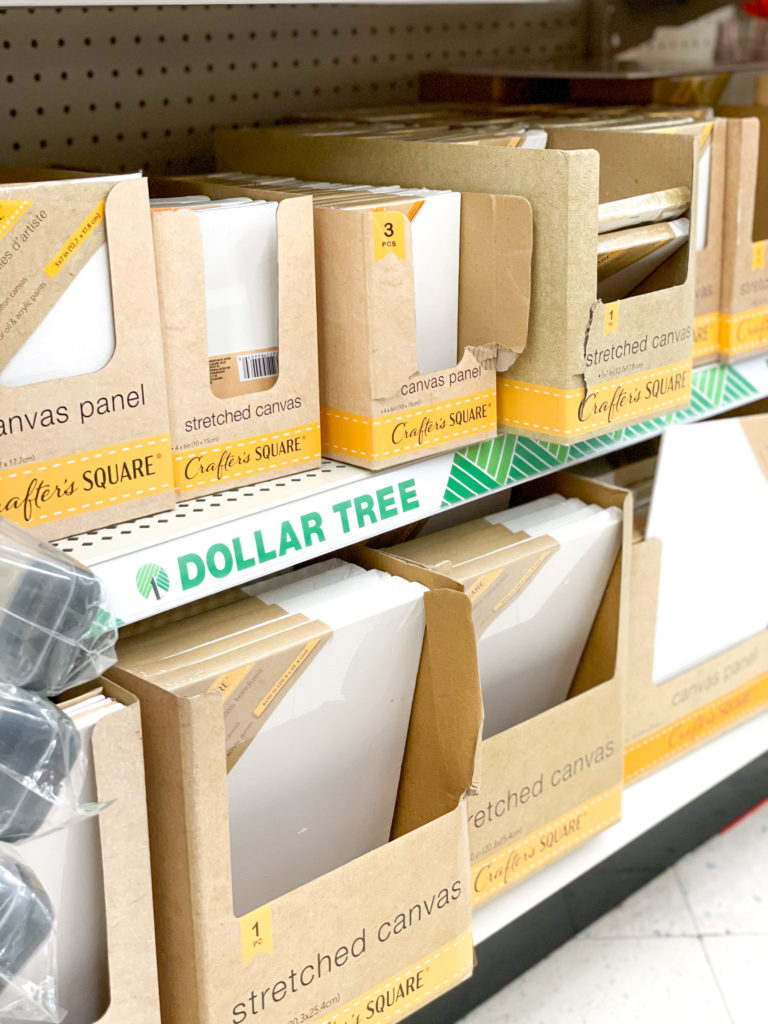 SO. MANY. CANVASES.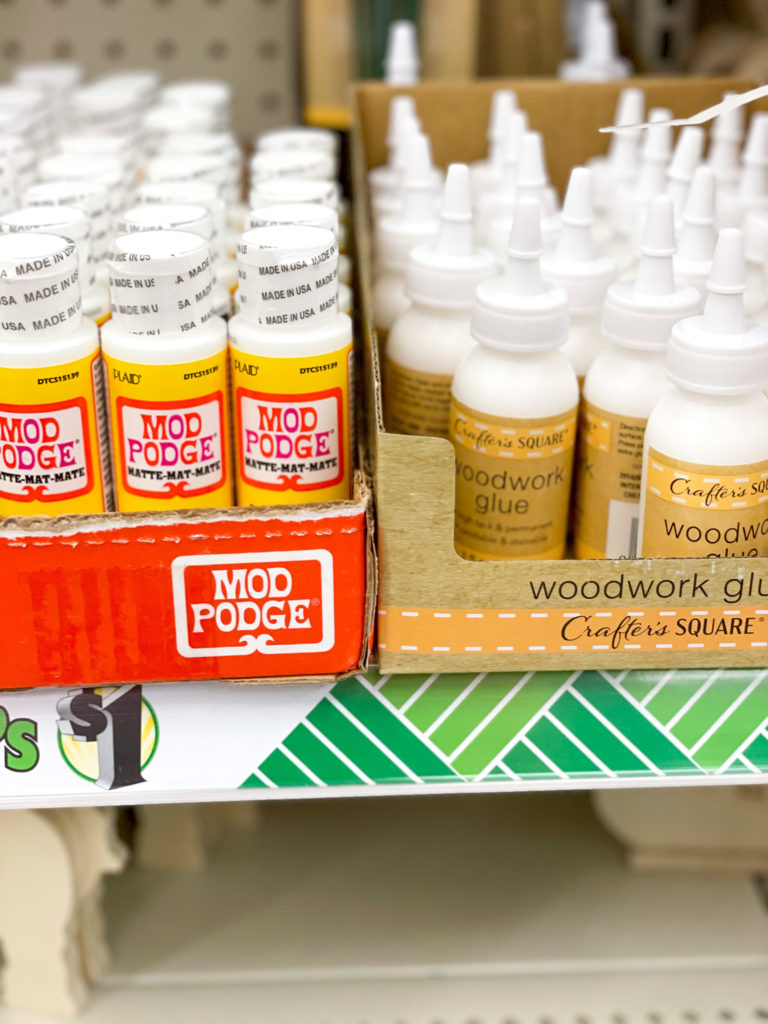 Of course they were stocked up on mod podge! I saw this "woodwork glue" here for the first time… has anyone tried this? Is it good???
Now, the wood craft section was a little picked over… but they still had so much to choose from!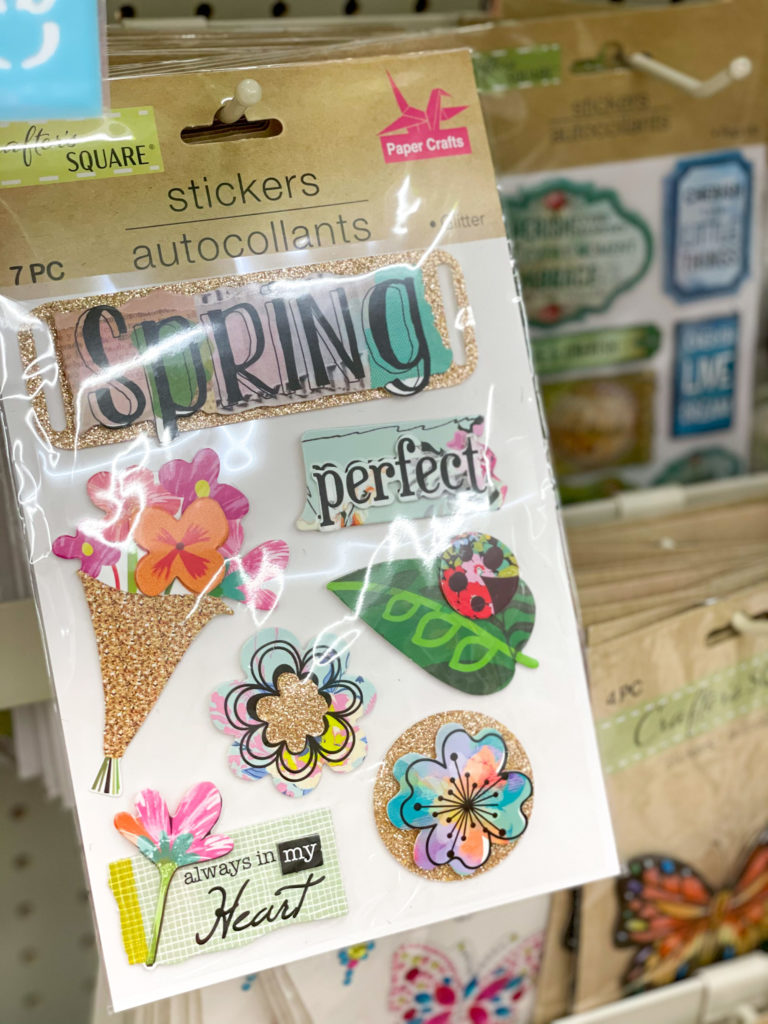 If you're a scrapbooker… or just like cute stickers… I found these super adorable spring ones!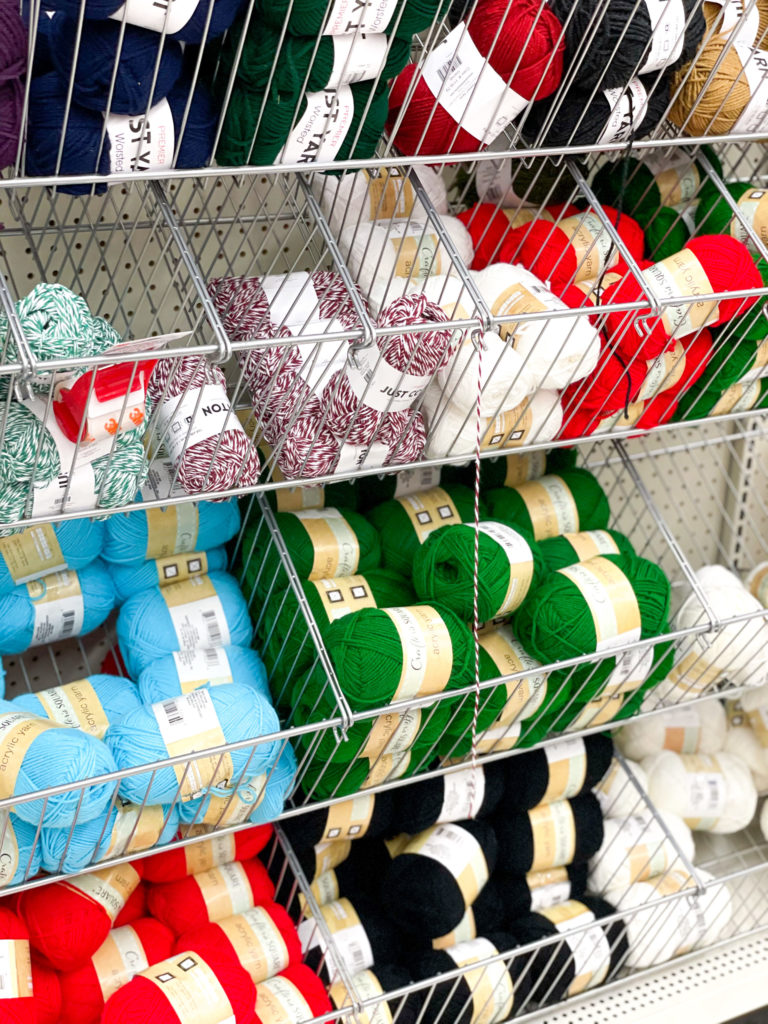 Since when did Dollar Tree have a YARN section?!?!?! They had TONS!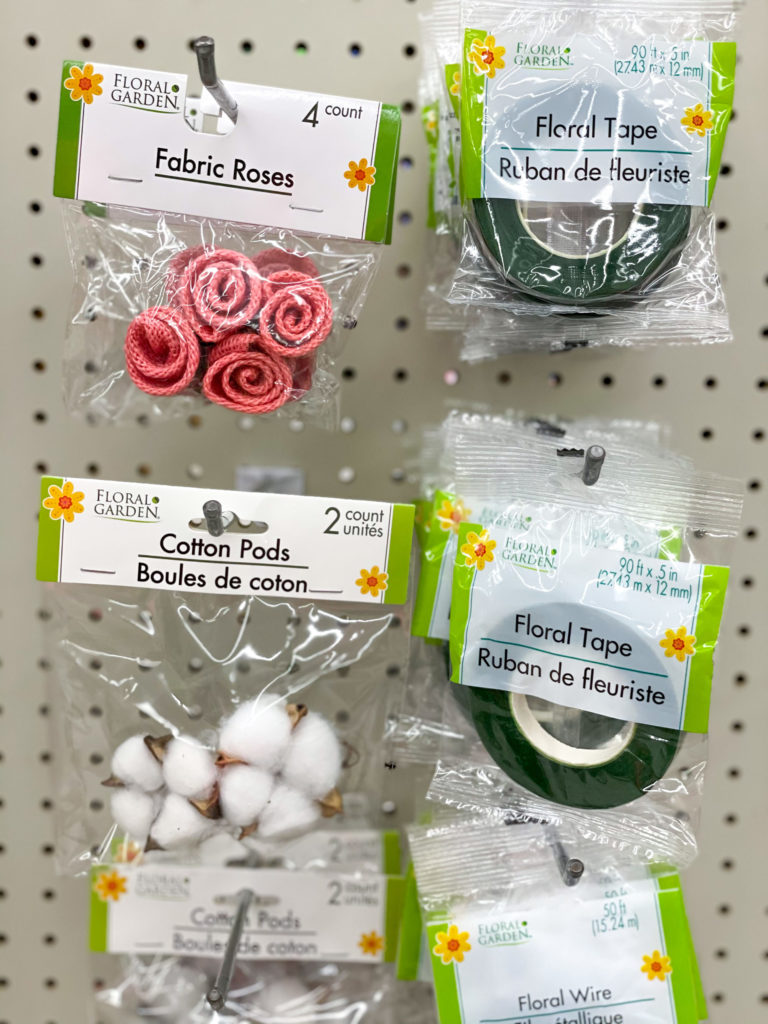 This might be my favorite find. Cotton "pods" and fabric roses… YES PLEASE!!! I can see so many new crafts using these things!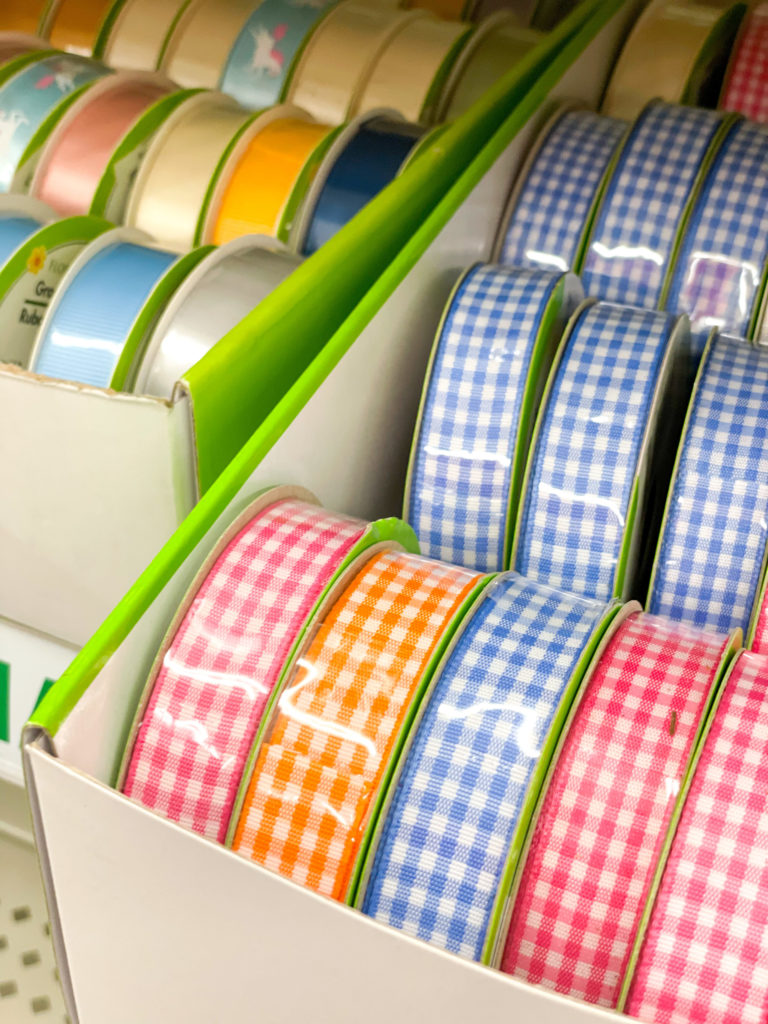 Look how gorgeous these new styles of gingham ribbon are!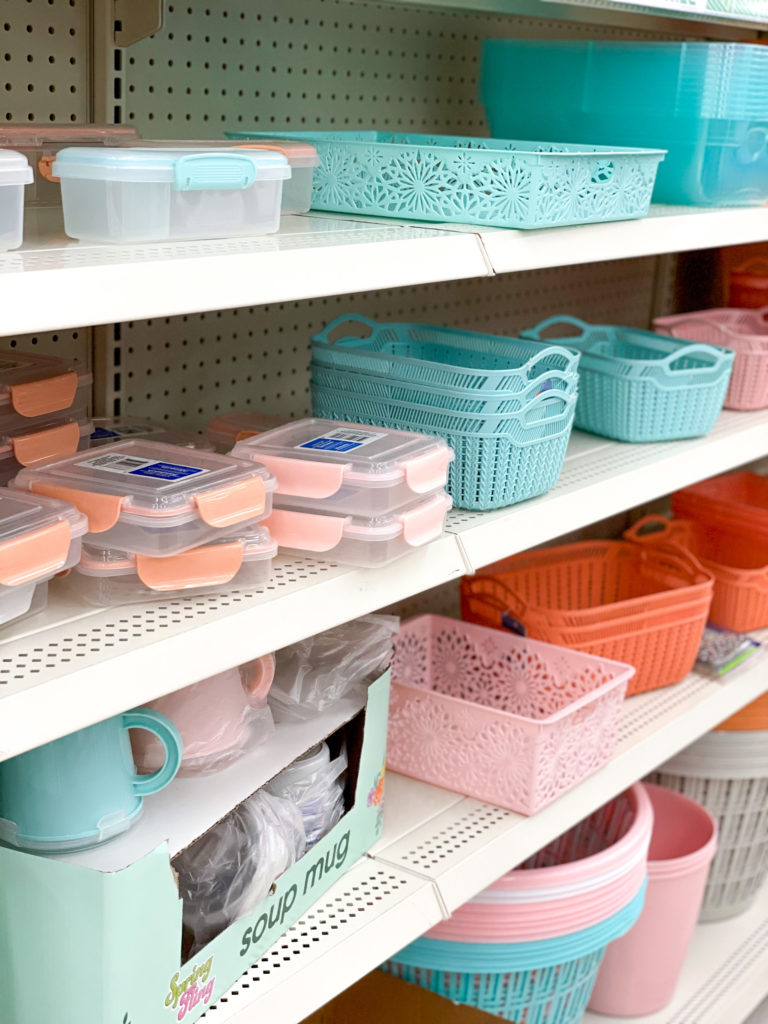 I just had to show these GORGEOUS new spring containers!!! I mean… just look at those baskets!!!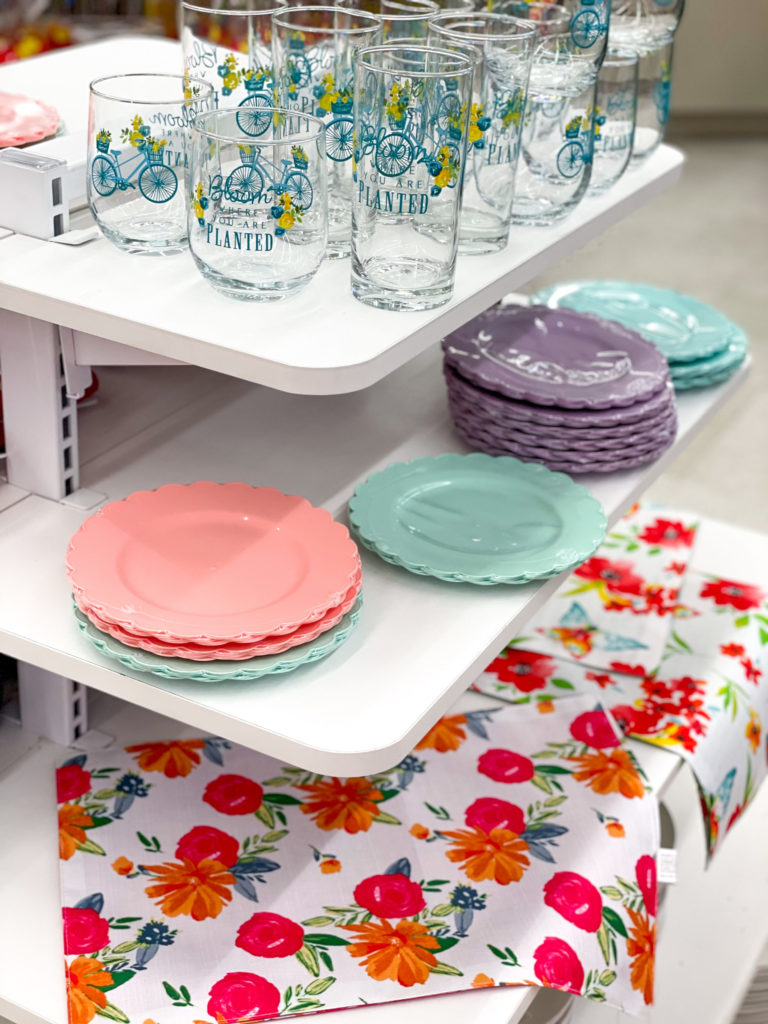 And finally… there new spring table decor!!! THOSE PLATES Y'ALL… You need them!!!! (I actually just posted a new craft using those plates… which you can see HERE) Also… I could see those placemats being adorable PILLOWS! (If you aren't sure how to make pillows out of placemats, you can see my tutorial right HERE!) 
If this post didn't motivate you to RUN to your nearest Dollar Tree… I'm not sure what will!!! If you miss out on all these goodies… Don't say I didn't warn ya! 😉
PIN FOR LATER!!