You always see me talking about shopping at Dollar TREE… but don't think for one second that I'm skipping out on Dollar GENERAL!!! I actually have a Dollar General Store about 5 minutes down the road from me, so I'm always running in there to see what's new… and this go around, I was HIGHLY impressed with their Spring selection! 
I'm not here to just talk about how great their selection is… I'm going to SHOW you!!!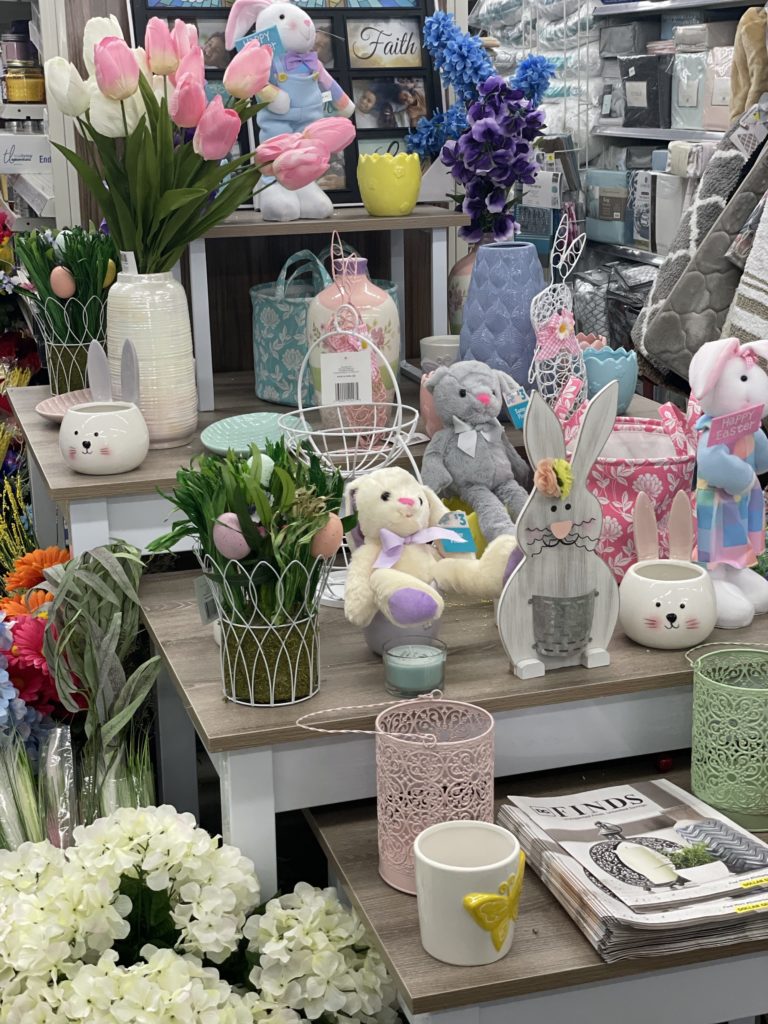 This is their little Easter section! How cute?! I especially love those tulips!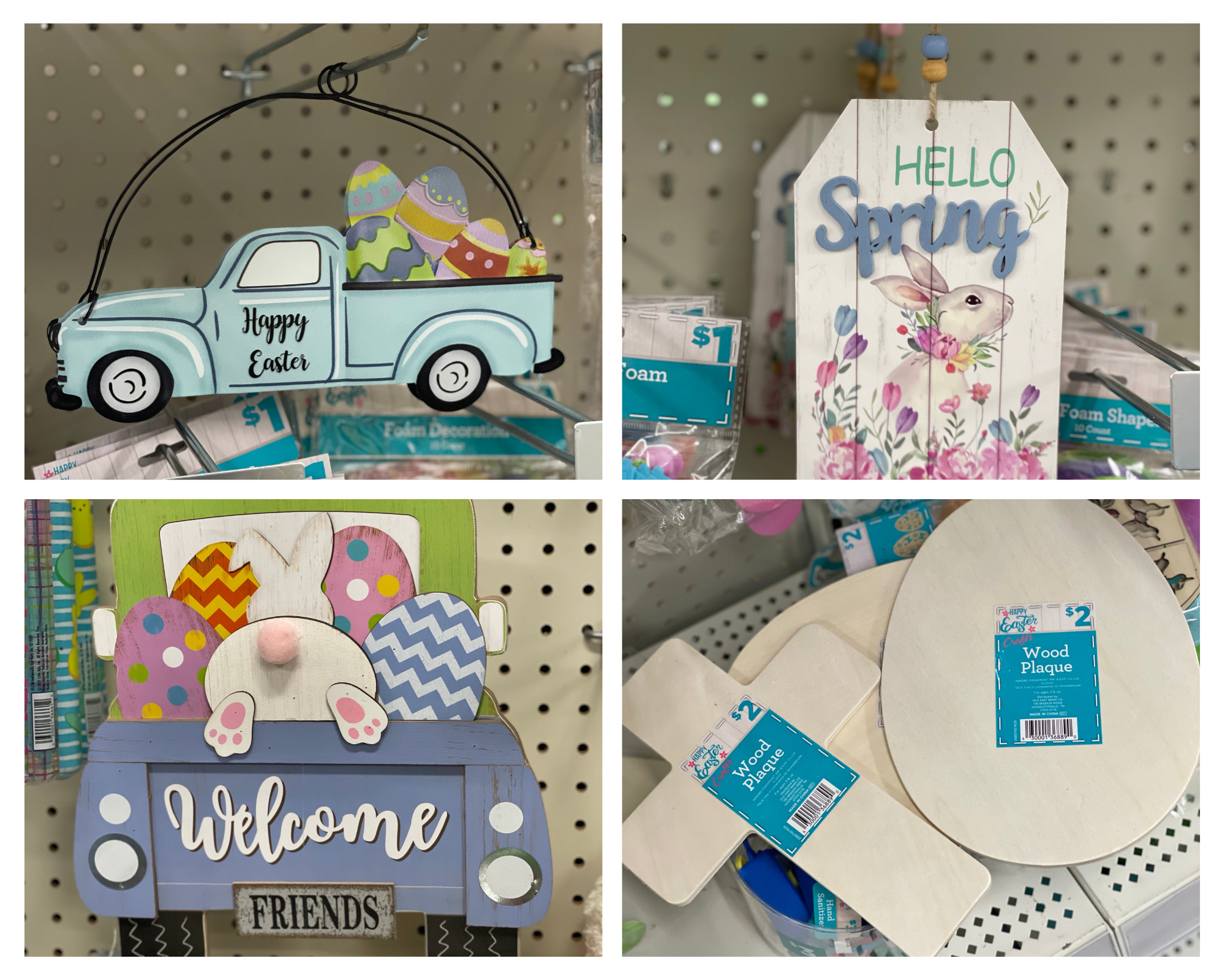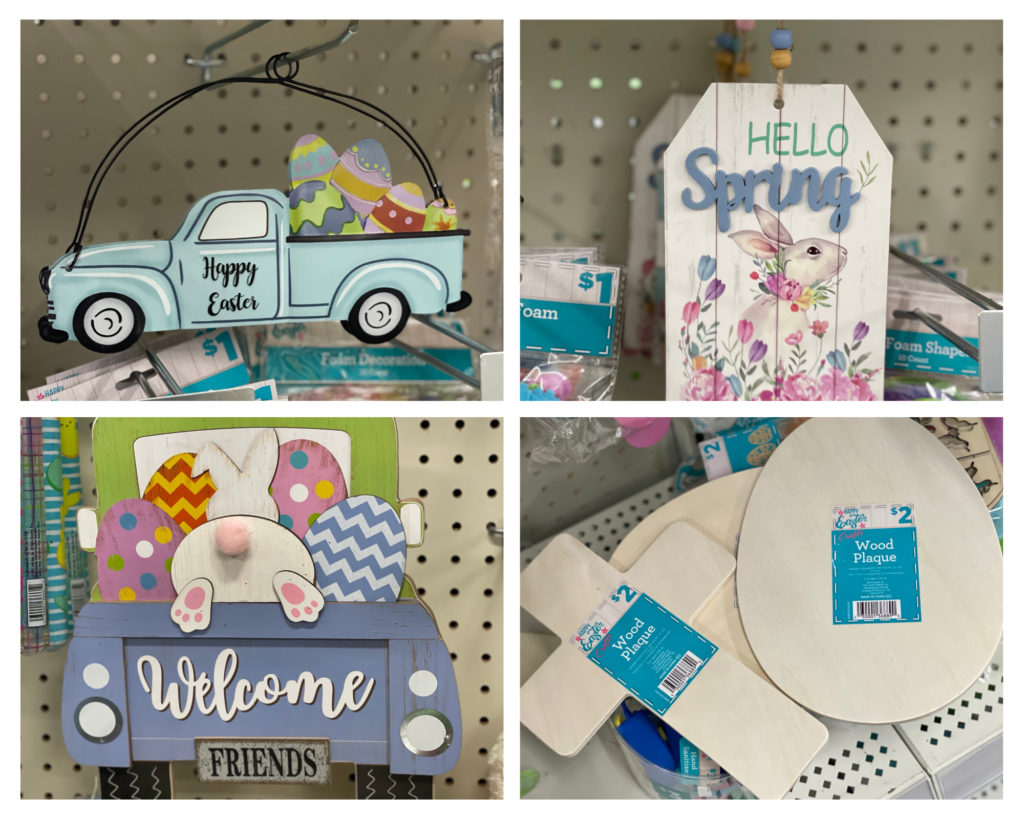 Here's a little peek into their crafting/decor type items for Easter. Of COURSE I am obsessed with both of those trucks!!!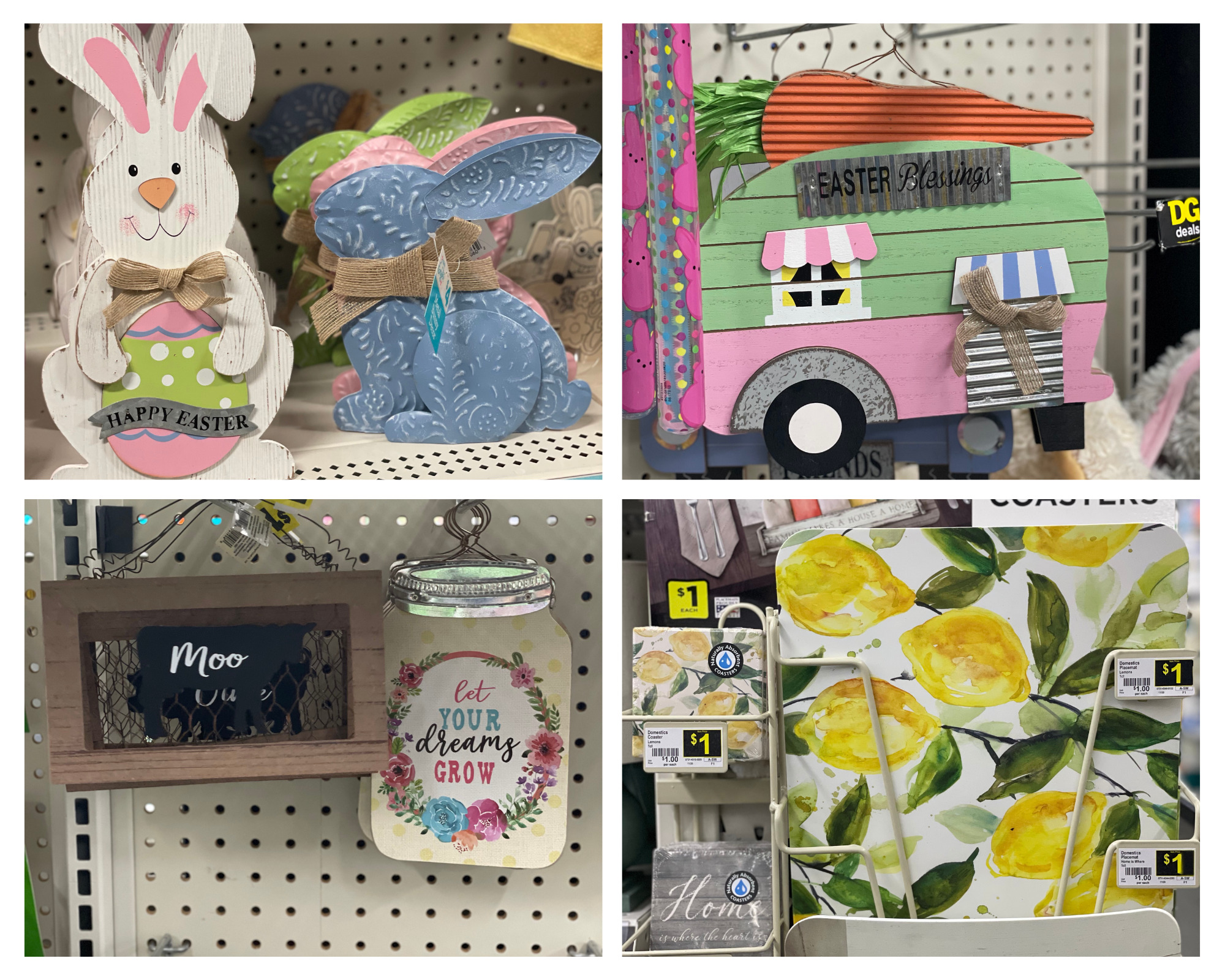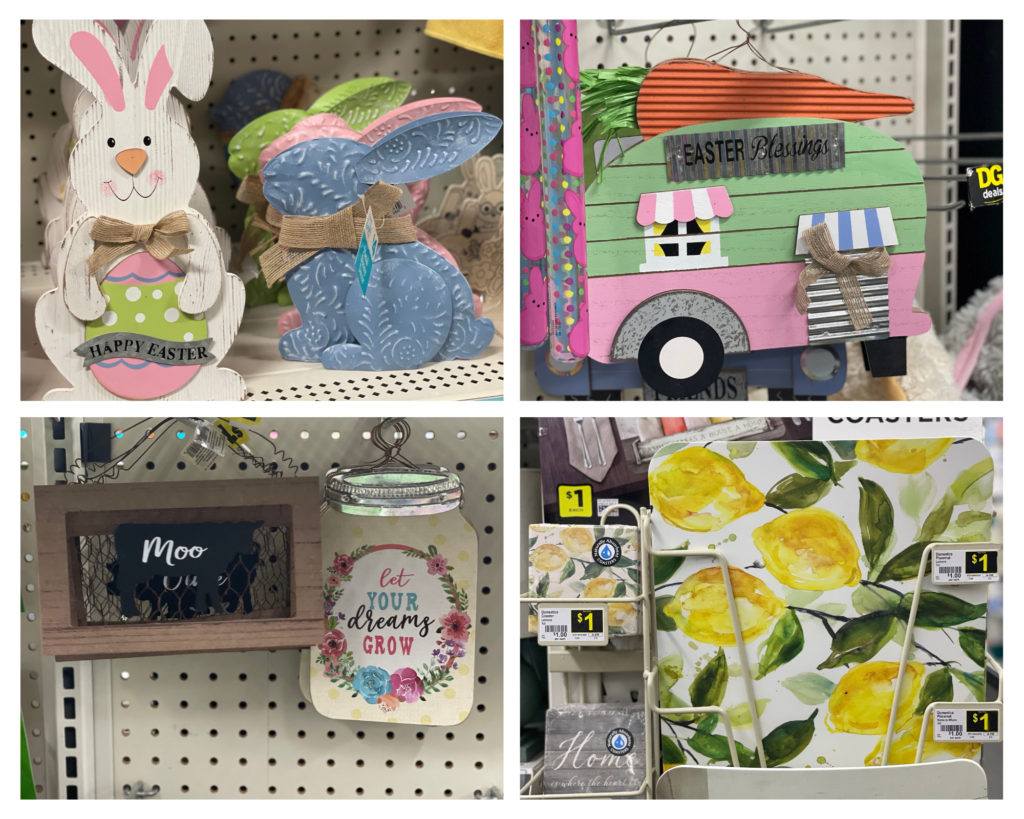 When I looked at everything they had for this season, all I could think about was how I could redo ALL of these items for projects!! How I could paint them to be different colors, how I could make different signs out of them, how to turn them into something else… literally, my mind just kept RACING with ideas!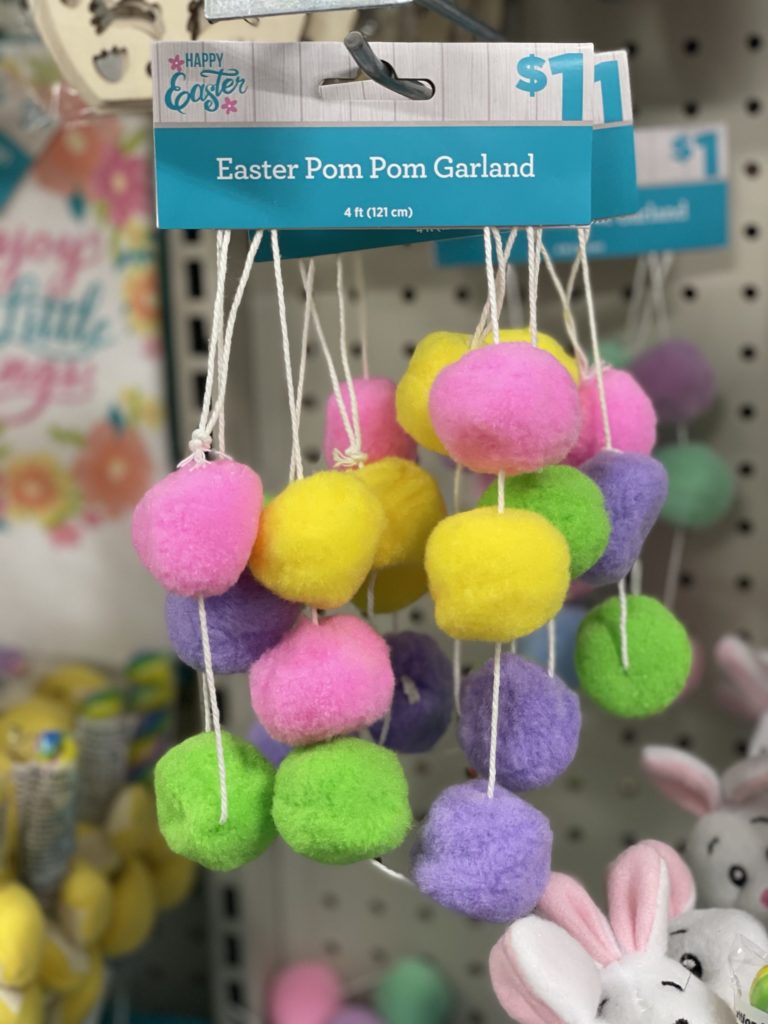 Let's take this $1 easter pom pom garland for example. You could leave it as a garland, ORRR you could take it apart, and use it as a glass bowl filler, use the pom poms individually on different projects, etc!!!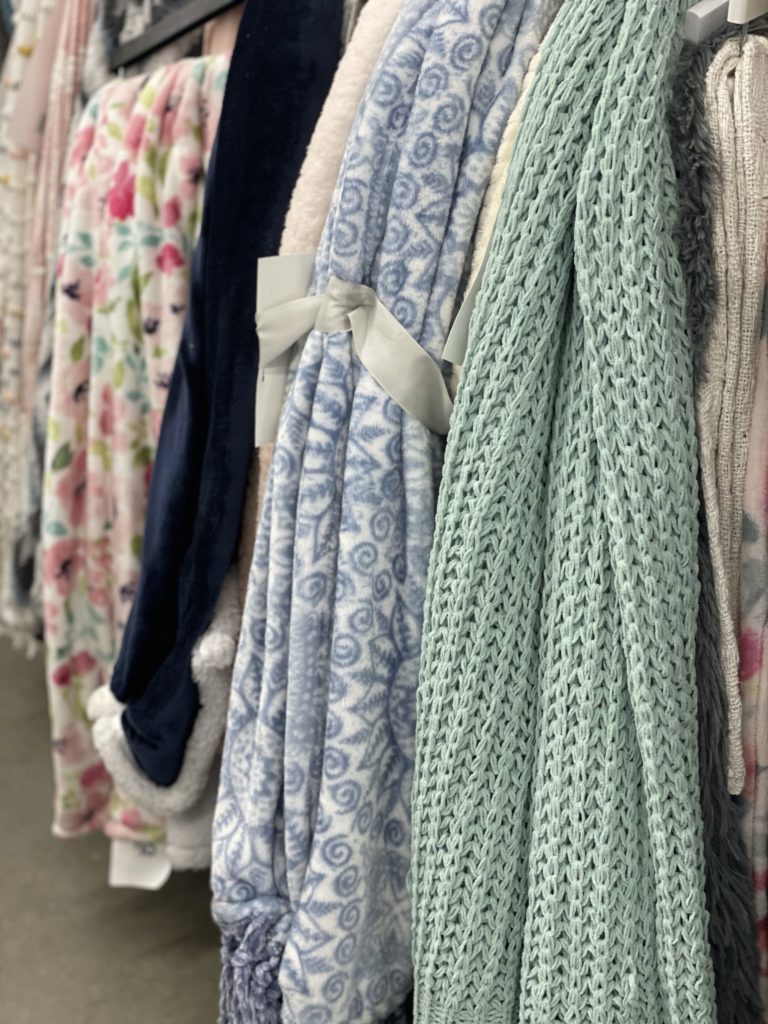 Dollar General's BLANKETS are also worth a honorable mention 😍 They had a ton to choose from, AND they were super affordable!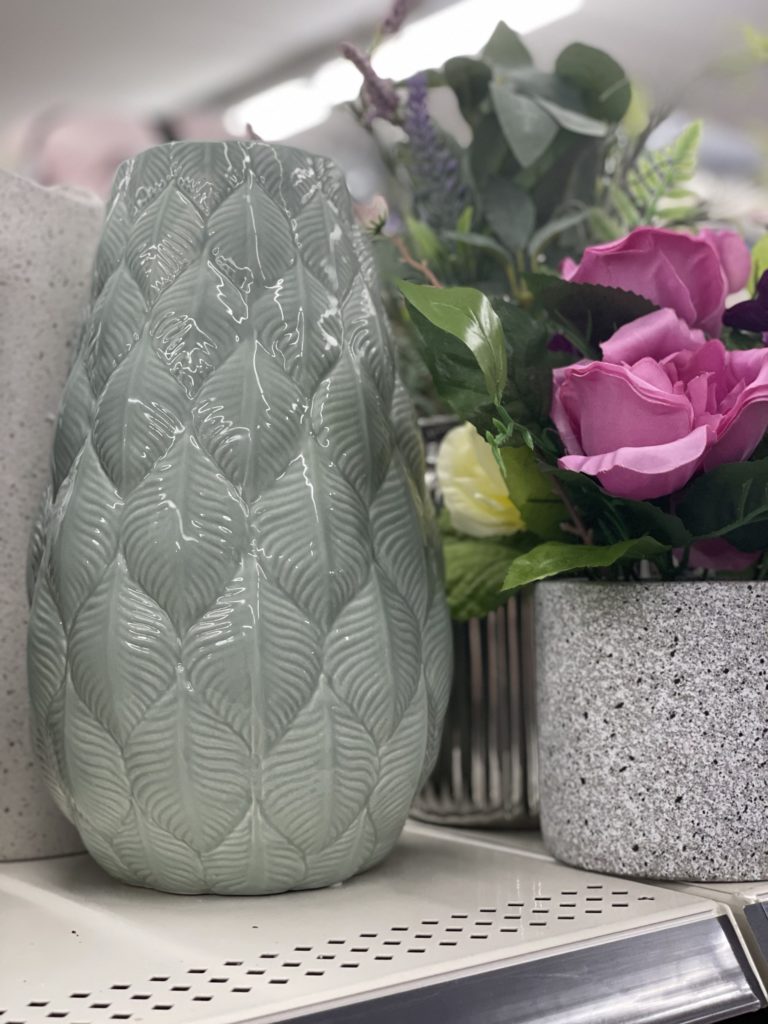 You cannot tell me that this vase ISN'T gorgeous!!! It was only $10 too!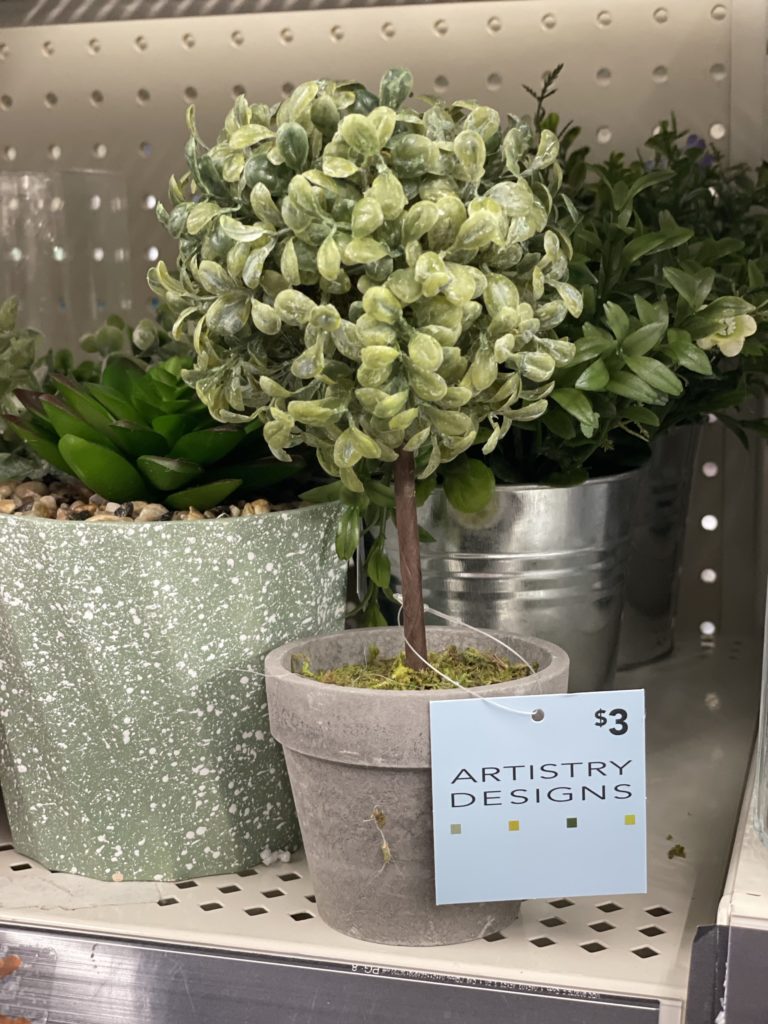 I also wanted to shout out these little $3 plants! I am constantly on the hunt for little plants to stick in random places around the house… they make for great filler, AND add a nice touch of SPRING to an area!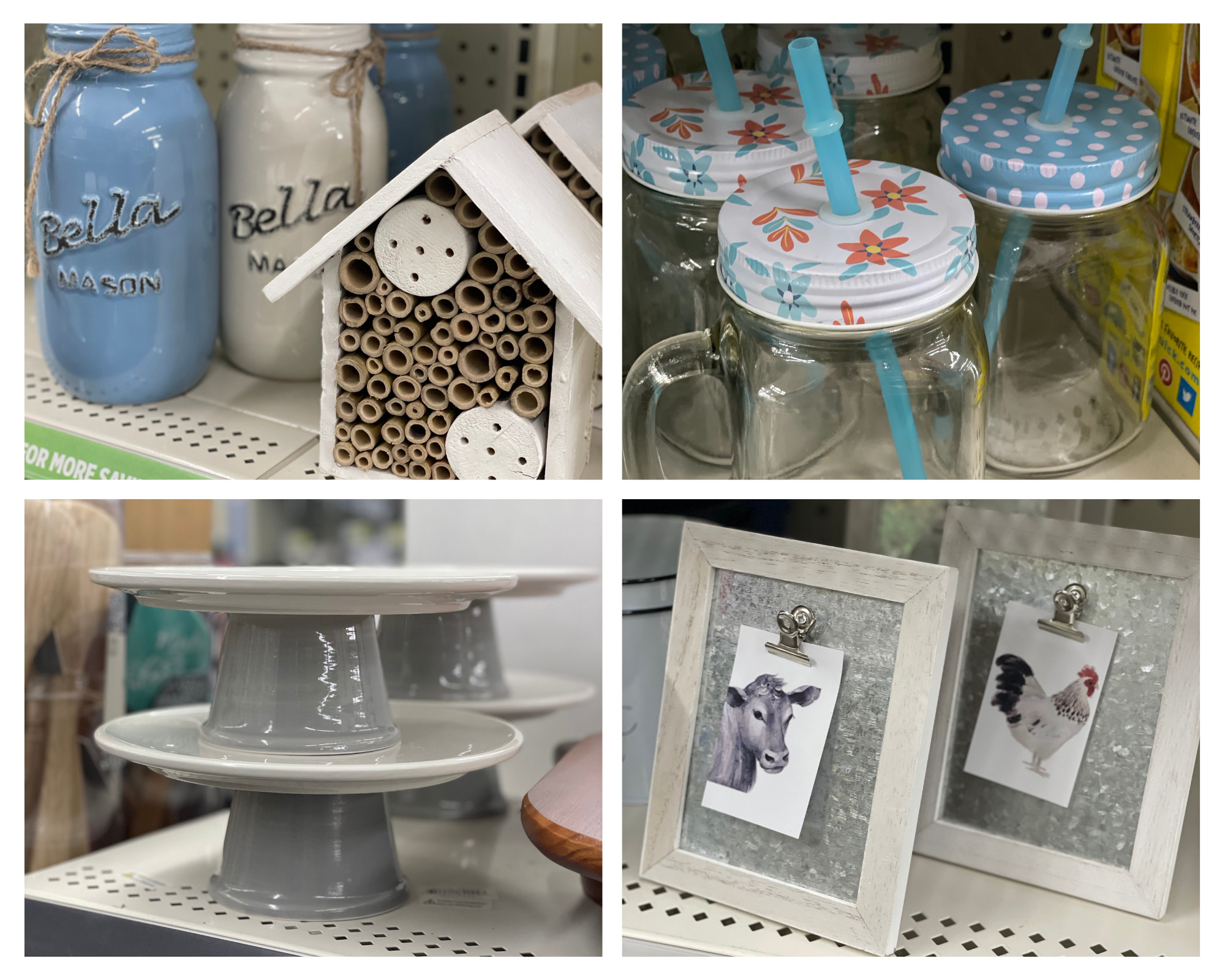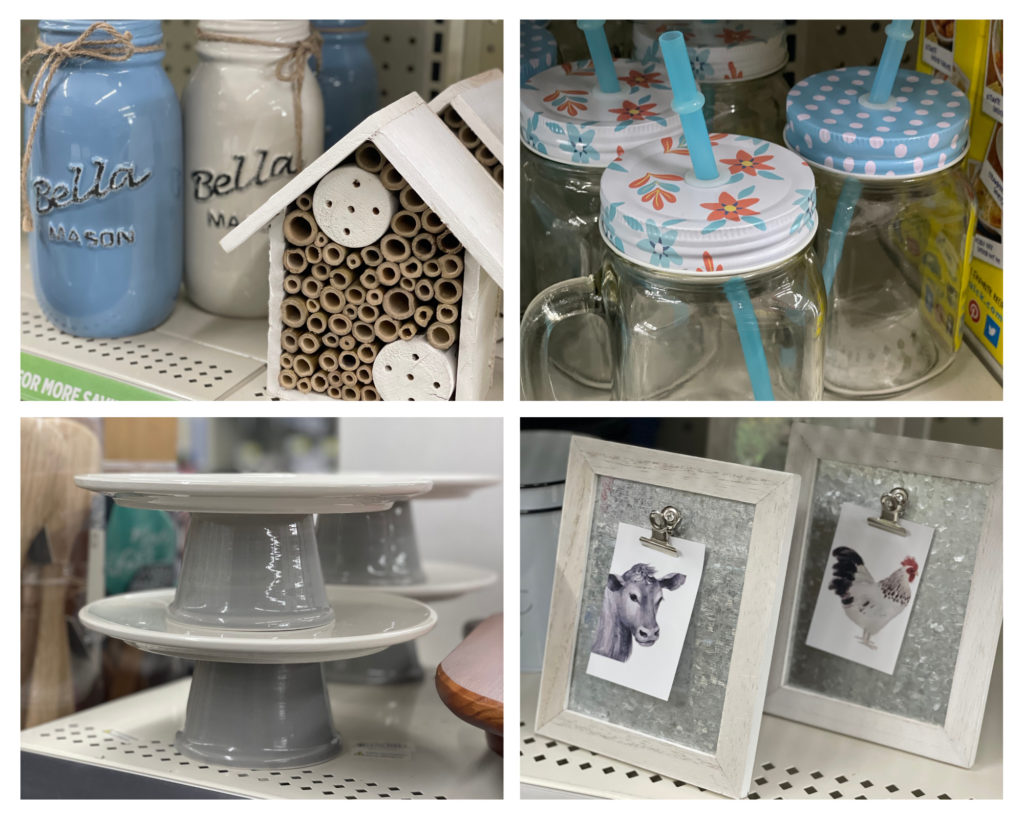 I thought that wooden bird house was SO neat! Also, if you are a fan of the "country/farmhouse" type style, those huge mason jars are fabulous!!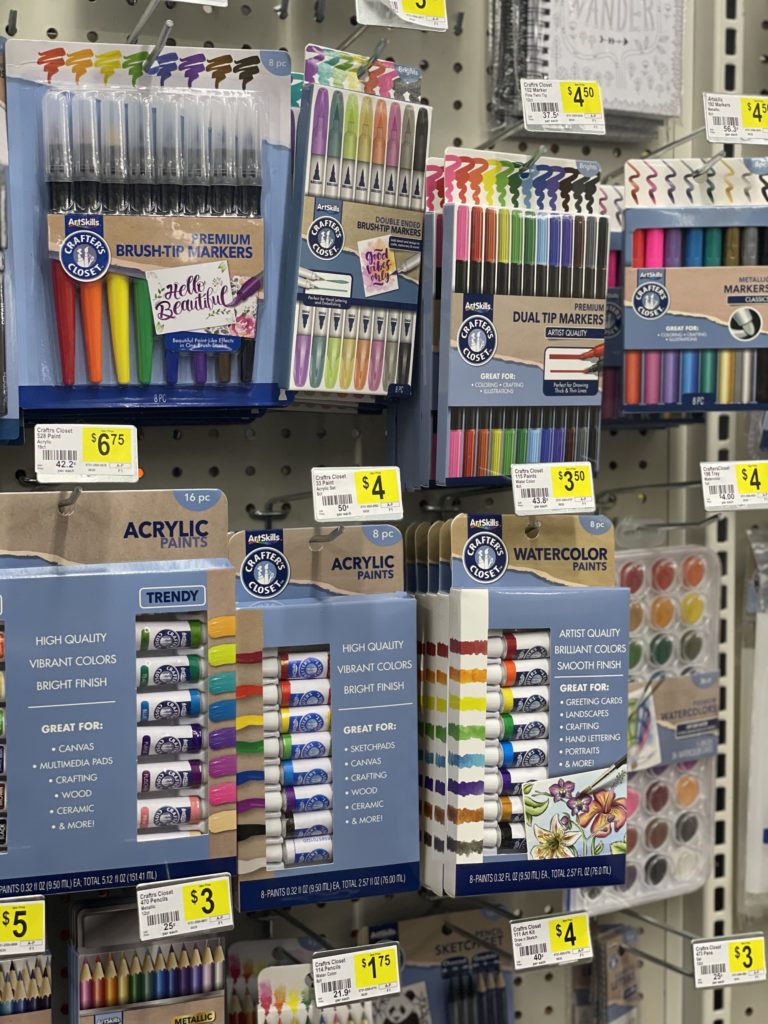 I also wanted to show you their craft section!!!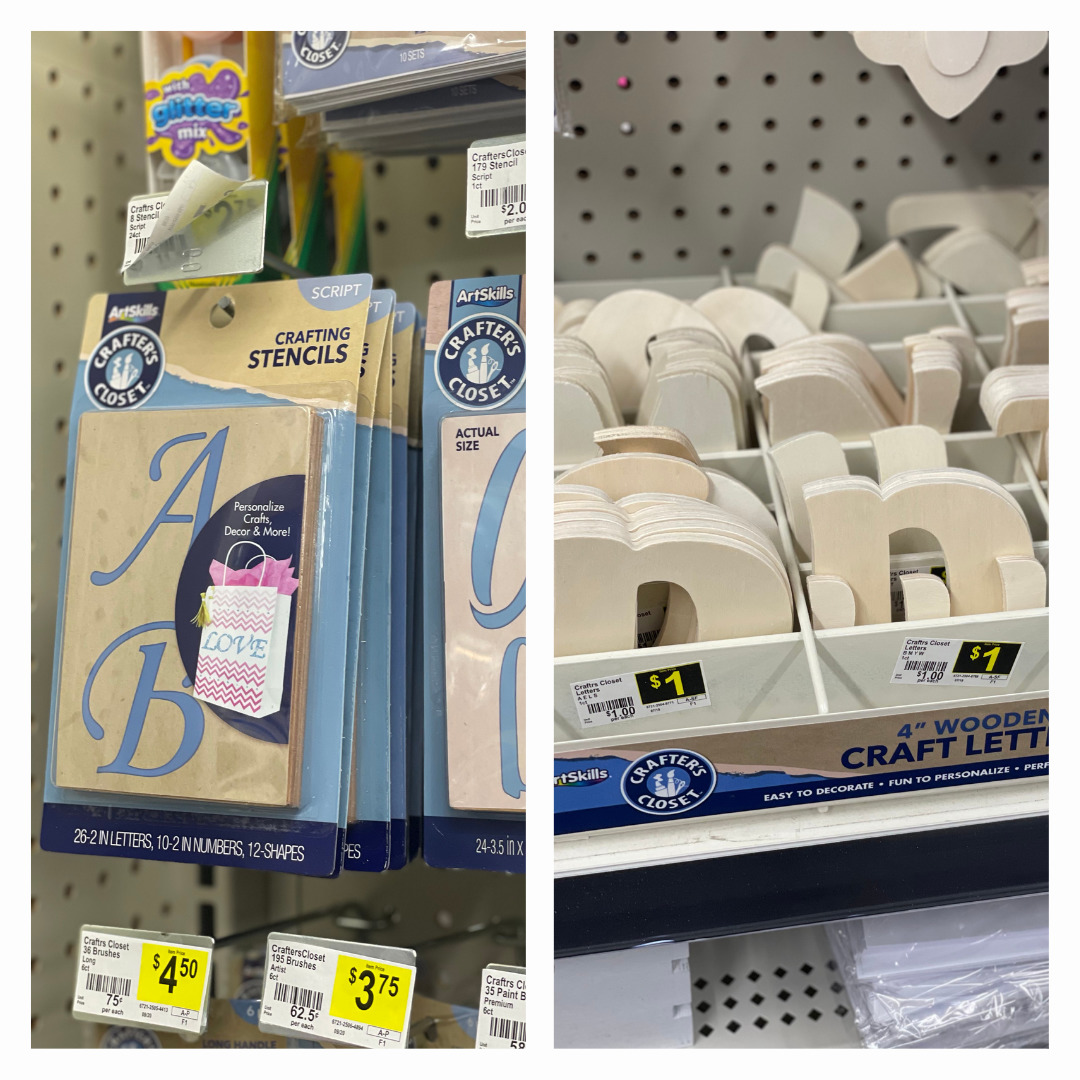 Did you know they have WOODEN LETTERS for only $1?!? I was so excited to see this!!! Also… you remember that post about the Kraft Roll Sign?! Dollar General sells STENCILS so you no longer have to freehand your work! I had many comments about them wishing they could do that craft, but they don't have good penmanship… NOT ANYMORE!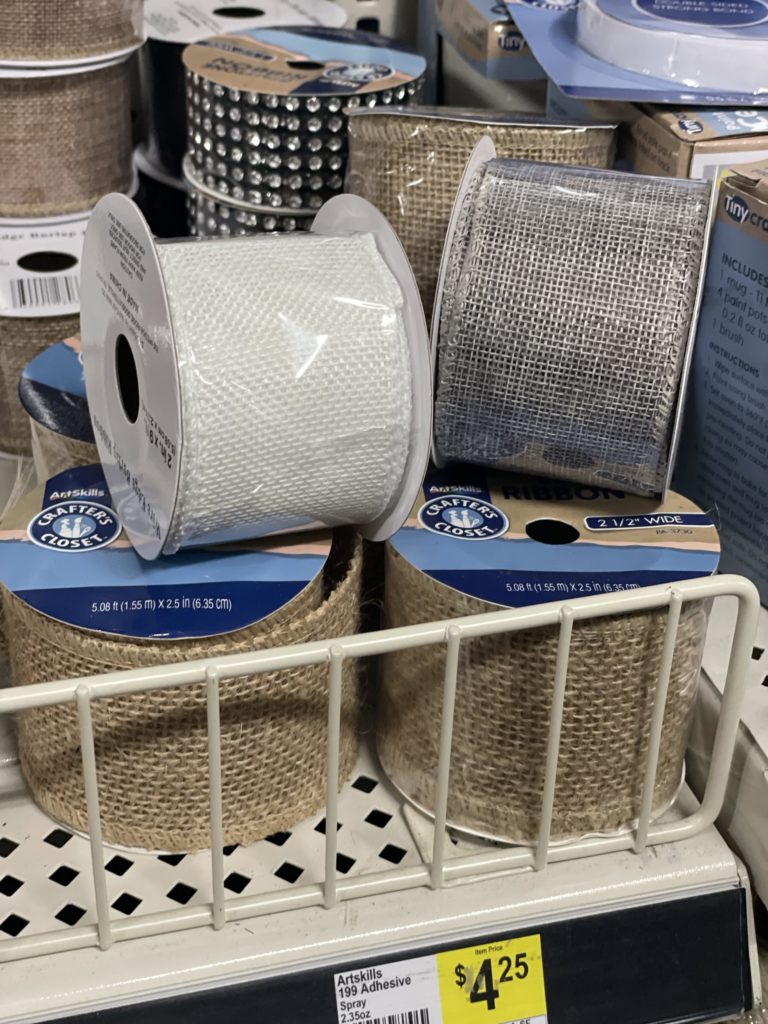 A girl can never have too much burlap… and Dollar General had many colors to choose from!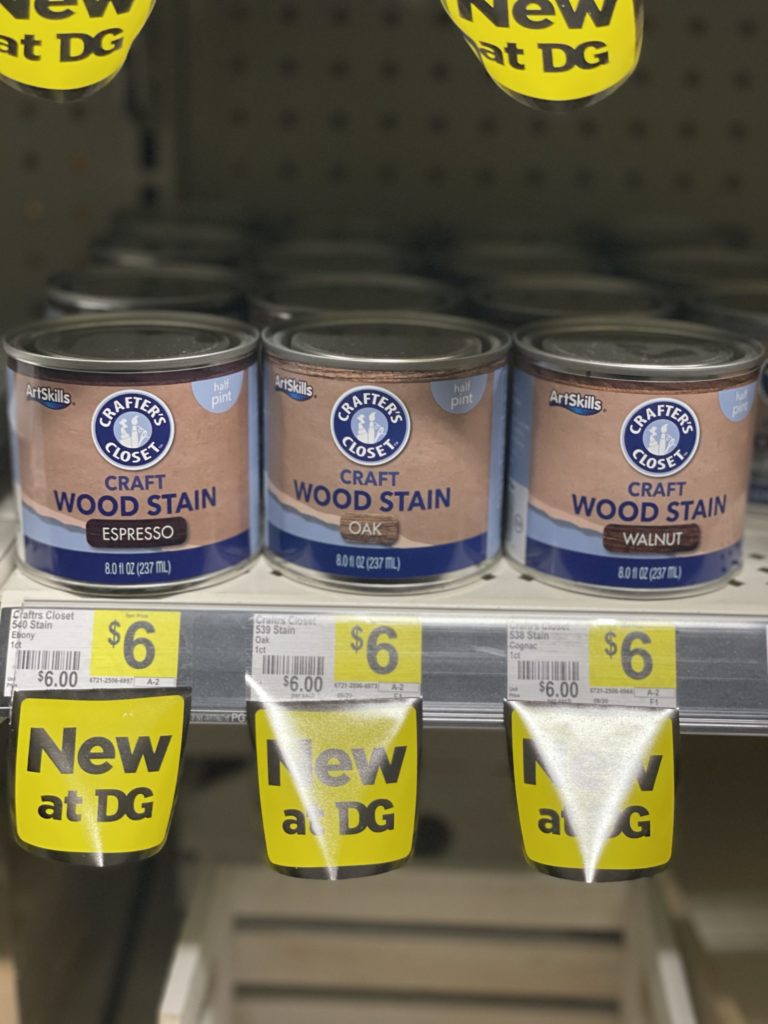 I thought this was SUPER cool!!! They now have CRAFT wood stain! I haven't tried it yet, so I'm not sure if it's any good… but if you have tried it out, I would love to know your thoughts!!!
I hope this post has encouraged you to run down the road to your local Dollar General, and pick up some of their AMAZING crafting options!!! Don't forget to stroll down their home decor section as well, and see if anything speaks to you like they did me!
If you haven't seen my post all about what Dollar Tree has out for Spring, you should check that one out, too! I'm telling you what… these dollar stores are taking the crafting world by storm!!!
MAKE SURE TO PIN THIS!!!