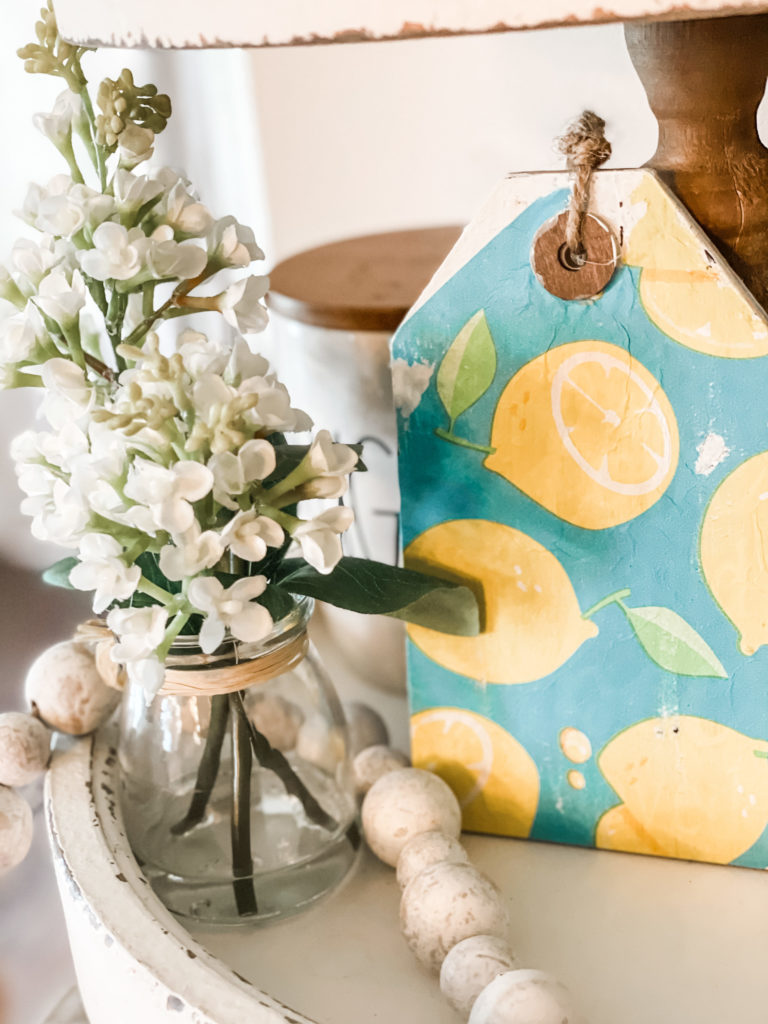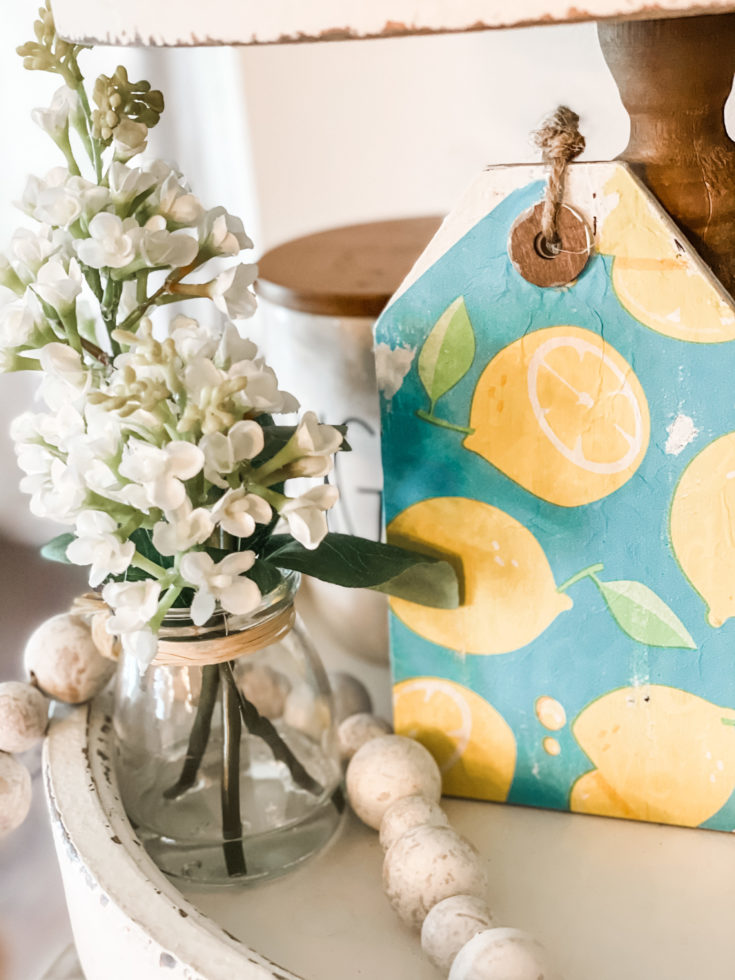 diy dollar store lemon sign
Summer is coming, and the best way we know to celebrate is by decorating with LEMONS!! Hannah decided she wanted to spice up her coffee bar with a little lemon decor- so, she decided to MAKE the perfect little sign for her tiered tray!
Everything used is from Dollar General- which made this project a whopping TWO BUCKS!!!
Materials
lemon napkins
any kind of sign
mod podge
white paint
paint brush
Instructions
Here are the stars of the show! Both the little sign AND the pack of lemon napkins were only $1... which makes this craft even better! Start by painting your sign white. This step honestly isn't even a big deal, because the lemon napkin will cover it anyway... but if you want to distress it a little once it's on, this is important so the white can show through!
This was after three coats of Apple Barrel acrylic paint in "white"... again, this isn't a super necessary step, so don't worry about making this part perfect!
Once your sign is dry, it's time for the fun part... attaching the napkin!!
This part is crucial! Make sure you peel off the first layer of the napkin- if you don't, the napkin will be too thick!
Go ahead and mod podge that bad boy on. Be SUPER careful when laying it down- you want the LEAST amount of bubbles as possible!
Once you have it stuck on there, simply flatten it out and tear off the sides! Again- be super careful!
At this point, I decided to sand the edges and a few spaces on the sign to let a little bit of the white peek through! Ta-daaaa!!! I must say... this little $2 diy was the perfect fit for the tiered tray! If you need a little pop of color for your tiered tray- try this out!
Recommended Products
As an Amazon Associate and member of other affiliate programs, I earn a small percentage from qualifying purchases at no additional cost for you in return for my referral.
PIN THIS FOR LATER!