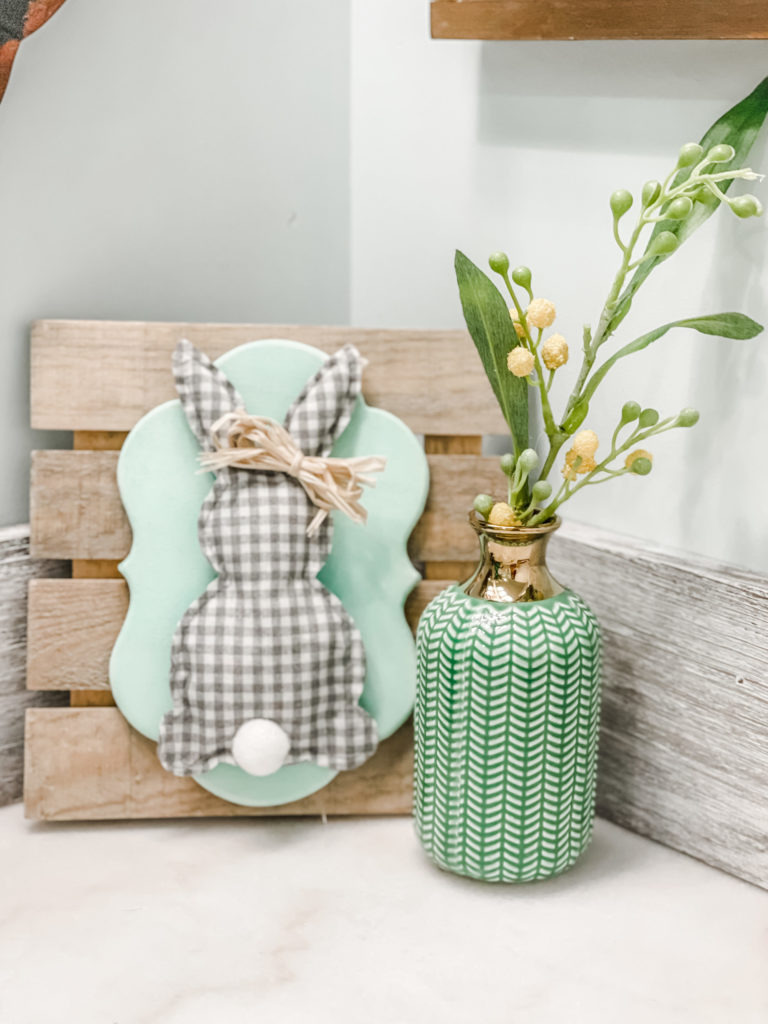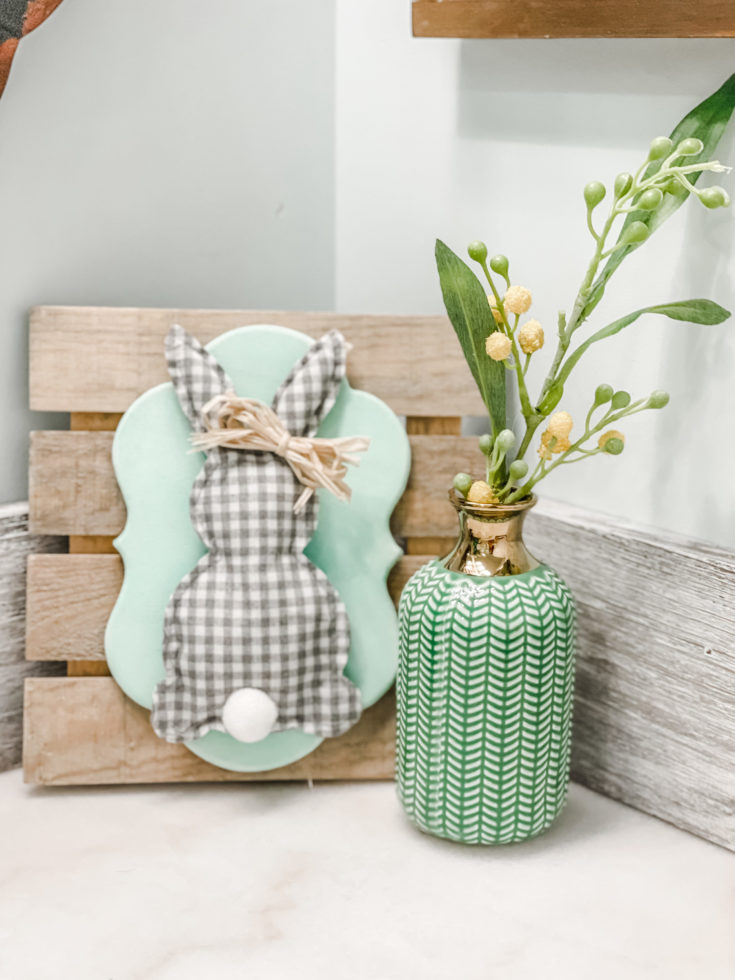 simple dollar store bunny sign
I'm here to tell you that you do NOT have to follow any rules when it comes to crafting or decorating. For example- this craft was made using items that weren't necessarily "MEANT" for each other... however, my creativity says they were meant to be! 😂 Read along to see how I made this precious little bunny sign in about 5 MINUTES!!!
Materials
wood plaque from Dollar General
wood pallet from Dollar General
bunny banner from Kirklands
paint color of your choice
raffia
hot glue gun
Instructions
You're about to be amazed at how SIMPLE this is to put together!!! Our first step is to paint our "wood plaque" in any color you like... but you know I had to go with aqua 😍 I used Folk Art acrylic paint in the color Minted Aqua!
Once it has completely dried, I went in and hit the edges of the plaque with a sanding block! I like to do this, because it makes it look more worn and rustic- which I like!
I think this is the hardest part of the whole project... picking out the color bunny you want to use from our bunny banner! Now... you can use any other fabric bunny you have, but a precious follower sent this to me- and I IMMEDIATELY thought it would be the perfect piece to this project!
I ended up going with gray! At this point- all you have to do is hot glue your painted plaque on, then hot glue your bunny right on top of that! But we aren't done JUST YET!
Just to add a little extra cuteness... I decided to make a teeny tiny raffia bow, and hot glued it on to the bunny's ear! ...AND NOW WE'RE DONE! I decided to stick this sign in my guest bathroom to add a little touch of Easter in there! Just to recap- we took a pre-made Kirklands bunny banner, and two pieces from Dollar General, and came up with this super cute and SIMPLE bunny sign for easter! If it wasn't for a little creativity, we wouldn't have created the most precious little sign for my guest bath! Want to WATCH how I put together this bunny sign?! I have a VIDEO TUTORIAL as well! Just click the image above to go directly there!!

Interested in OTHER bunny signs I have made? You should get out this one that's made from an embroidery hoop HERE!
Recommended Products
As an Amazon Associate and member of other affiliate programs, I earn a small percentage from qualifying purchases at no additional cost for you in return for my referral.
DON'T FORGET TO PIN!