What do you get when you combine black and white, a couple springs of florals, and COFFEE?! You get the prettiest, simplest Spring coffee bar there ever was!
I always look forward to changing up my coffee bar for the seasons… and there is just something about decorating it for Spring. I'm the type of girl that LOVES the sunshine and flowers, so getting to warm up my coffee bar with the things I love is just MAGICAL!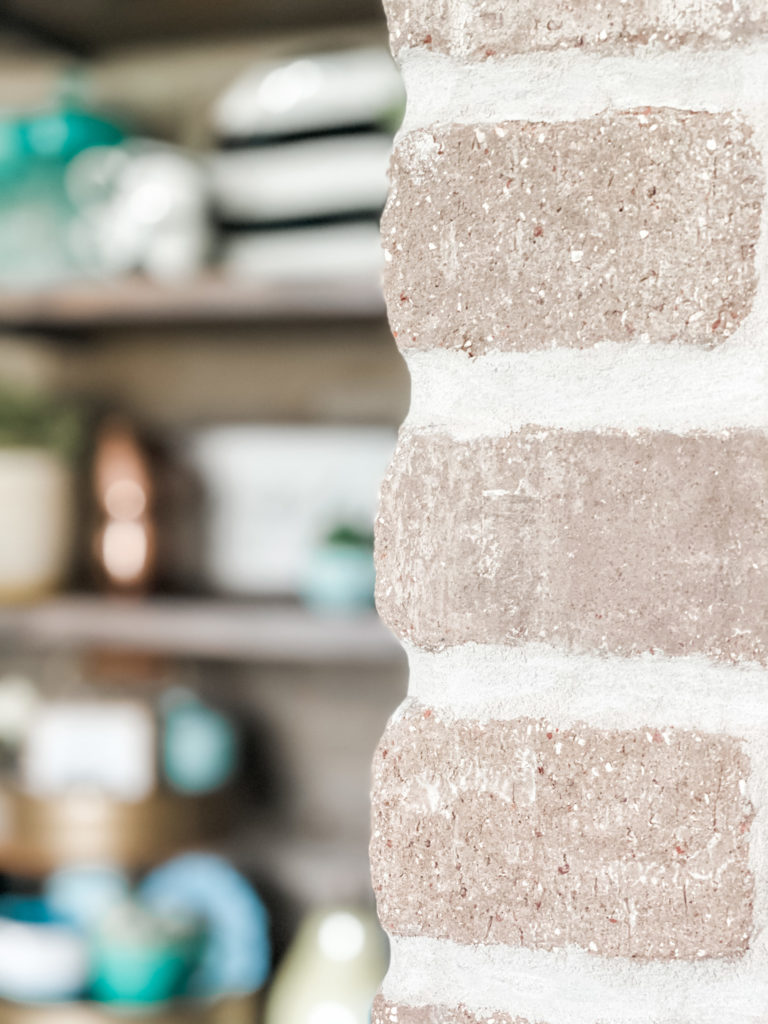 Without further ado… let's take a look at my SIMPLE Spring Coffee Bar!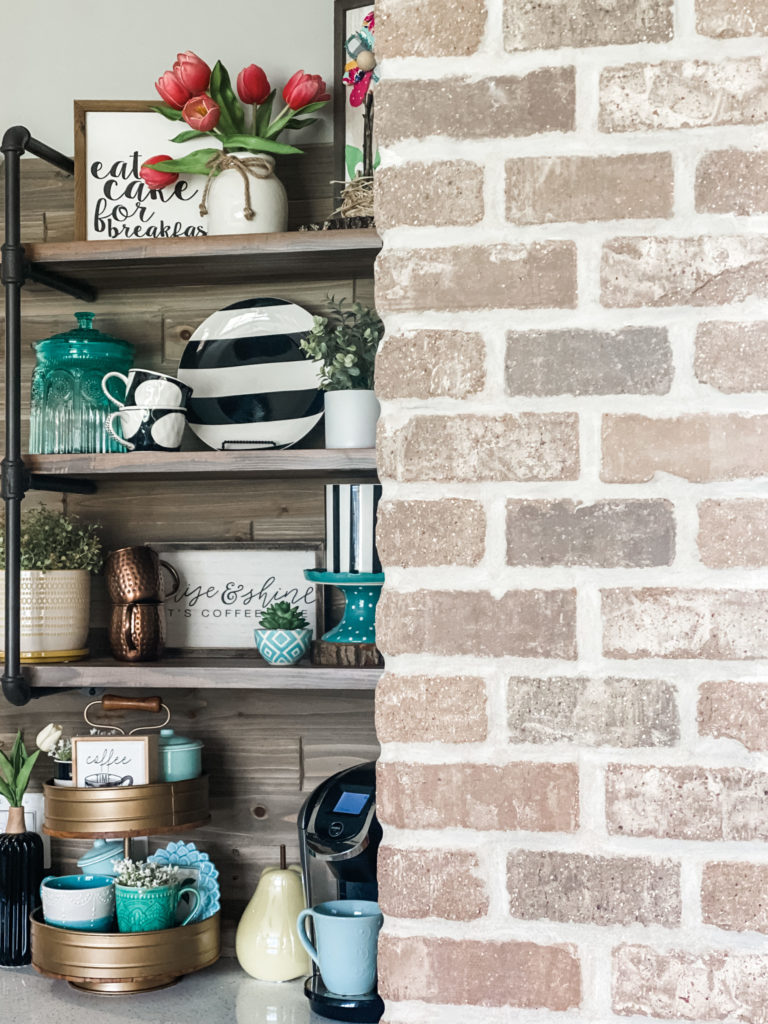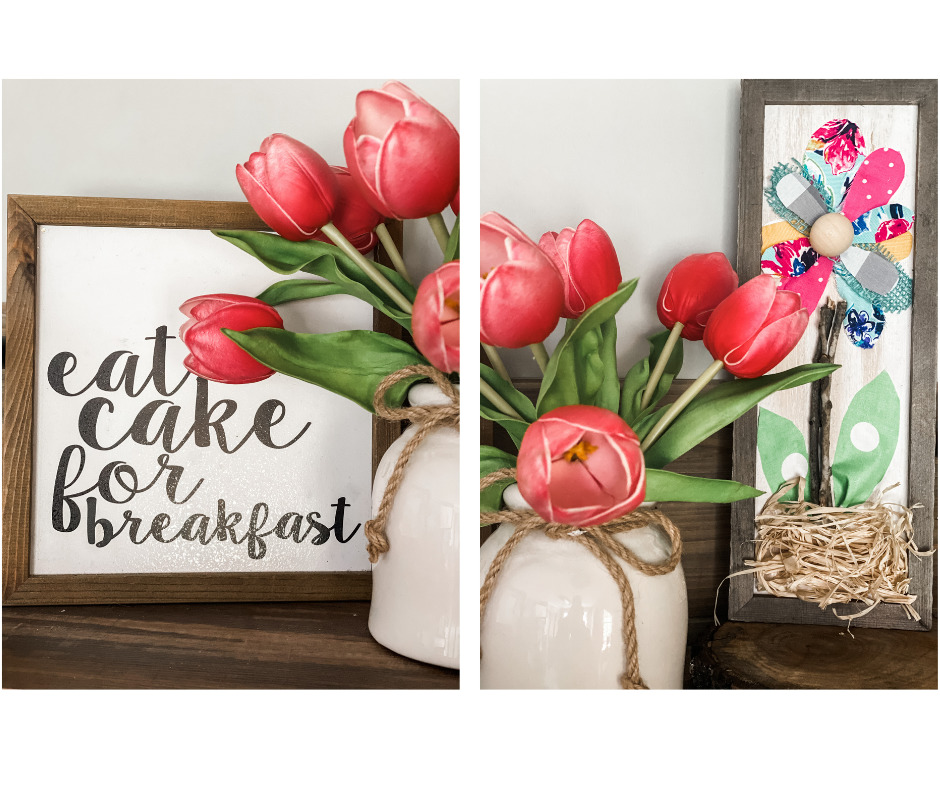 I have been SO obsessed with tulips this year! You'll be seeing me use these around the house a ton this Spring. I found this set of tulips from TJ Maxx (for only $14.99 INCLUDING the vase!), and the "eat cake for breakfast" sign is from Hobby Lobby!
You might remember this fabric floral sign that I made on YouTube Live the other day- and this spot on the coffee bar is the perfect home for it!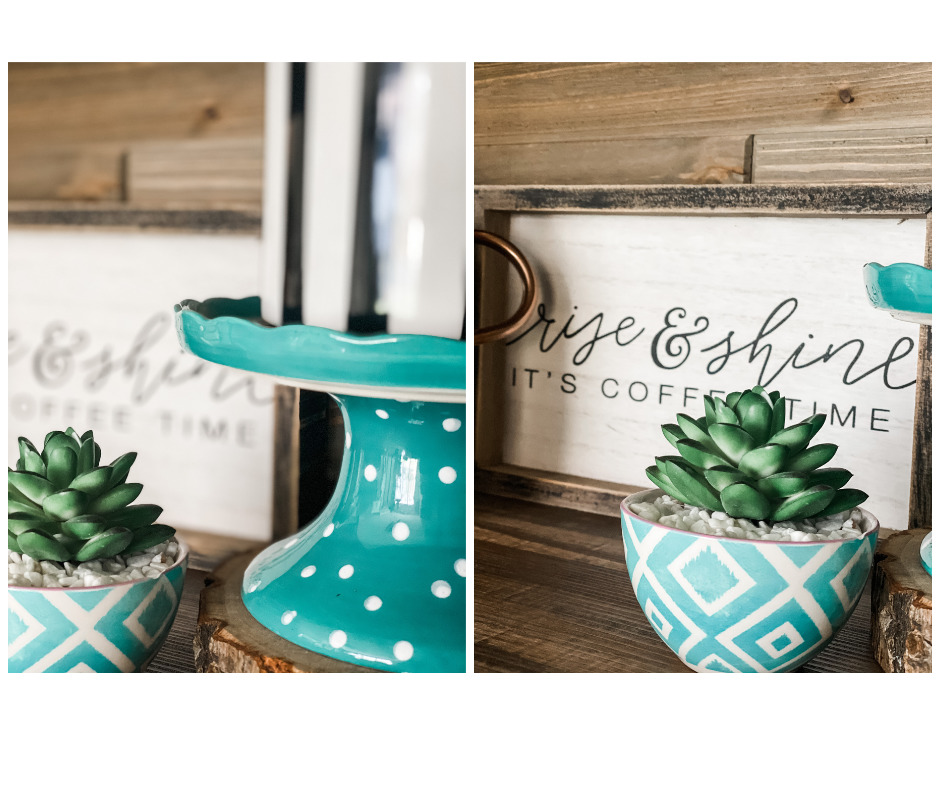 You will also see pops of aqua mixed into my coffee bar… but I bet you already knew that 😂
The polka dot cake stand was from Pioneer Woman at Walmart, and the precious little succulent was sent to me by a follower!!!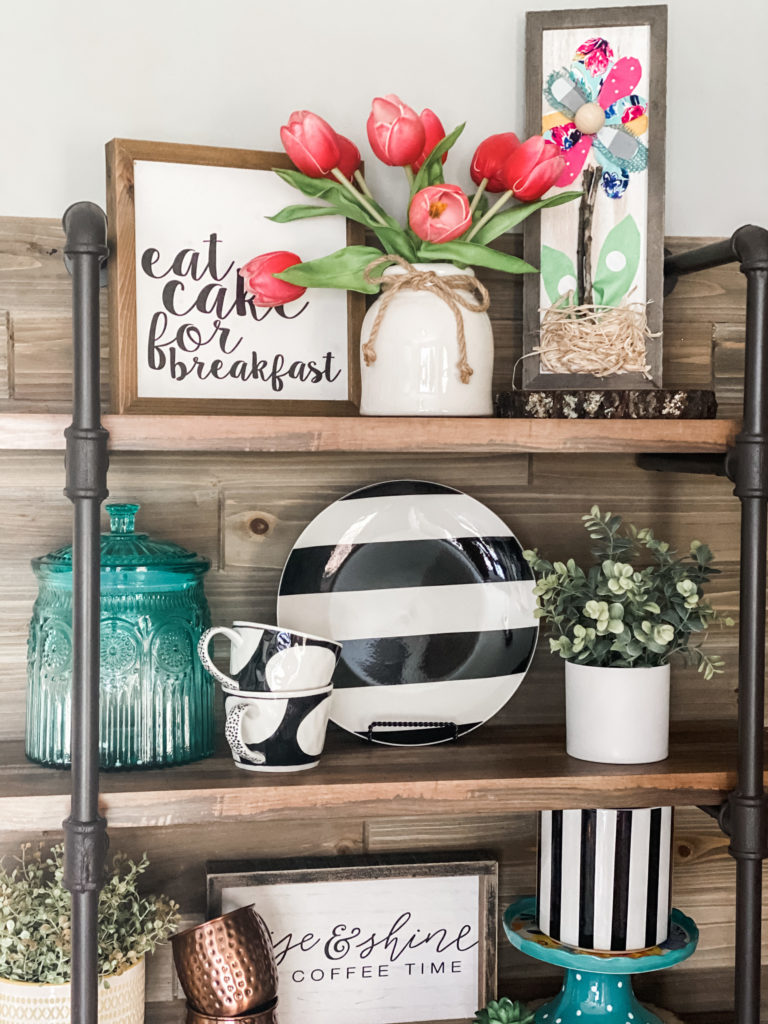 Can we just talk about that GORGEOUS aqua canister over on the left! It's from the Pioneer Woman collection from Walmart, but my sweet sister-in-law bought it for me for Christmas!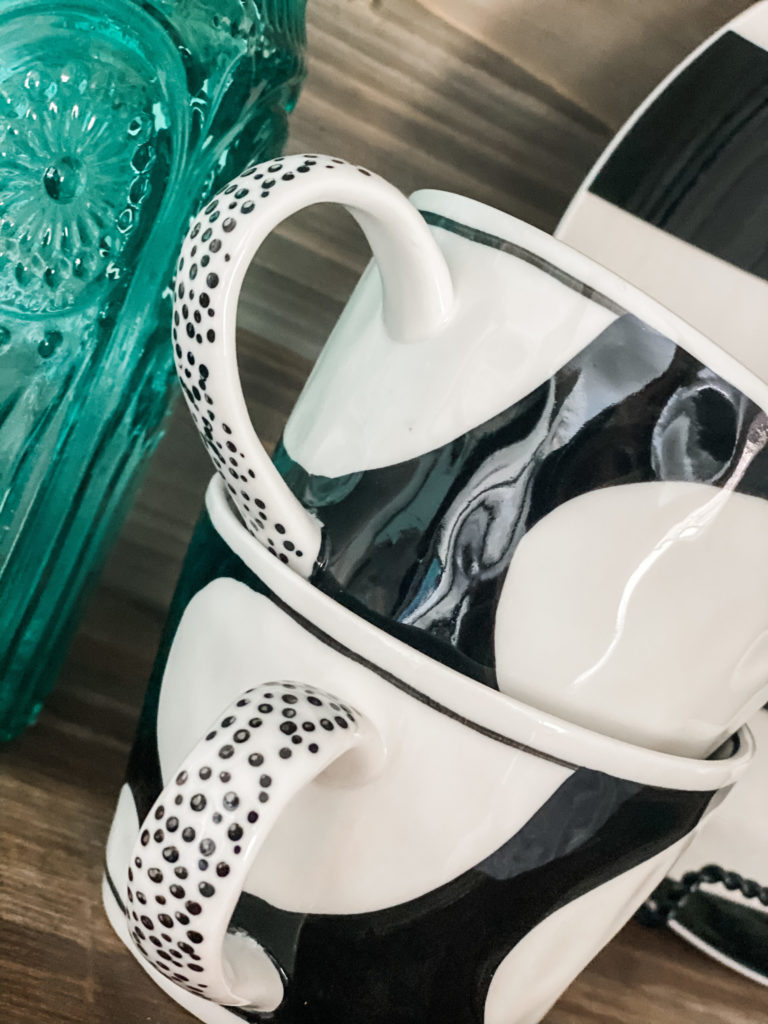 This might just be my favorite part of the whole coffee bar!!! I found this precious little mug set from Homegoods!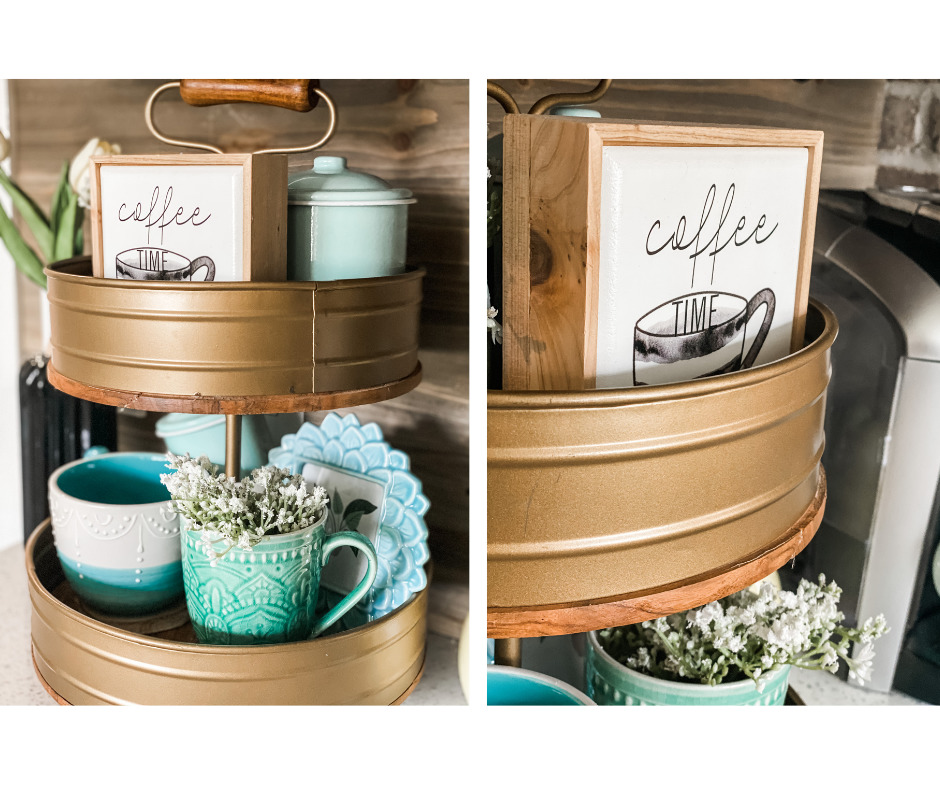 I found this stunning golden tiered tray from TJ Maxx, and it's the first time I'm using it on the coffee bar! I get my mugs from various places (mostly TJ Maxx and Homegoods).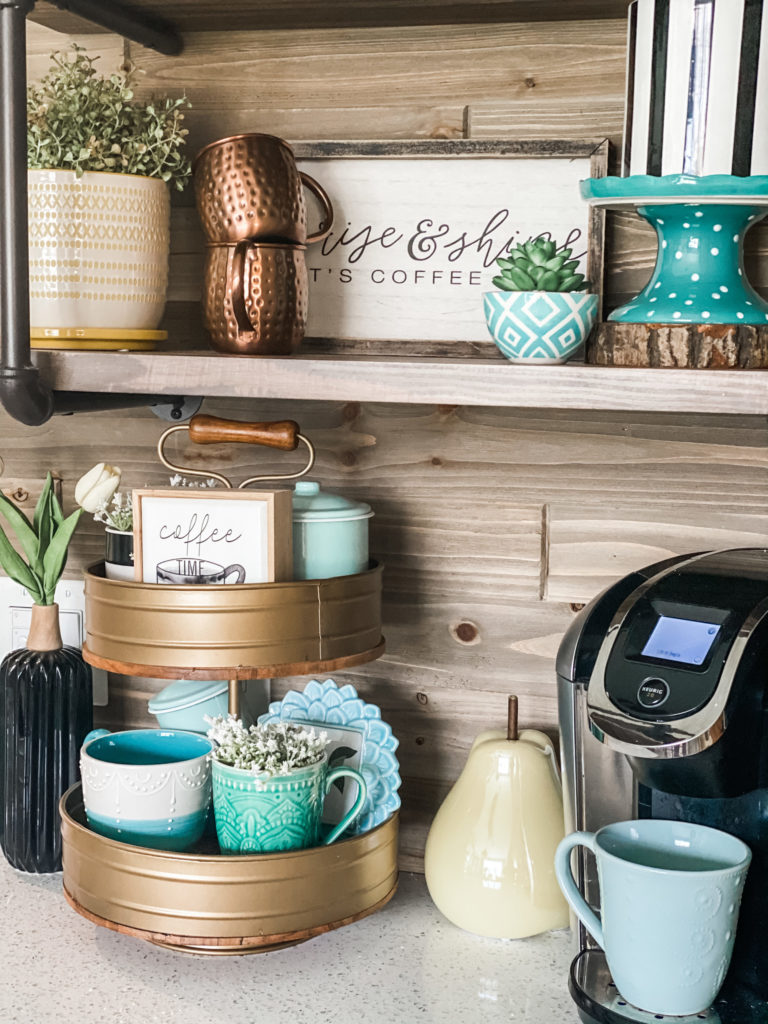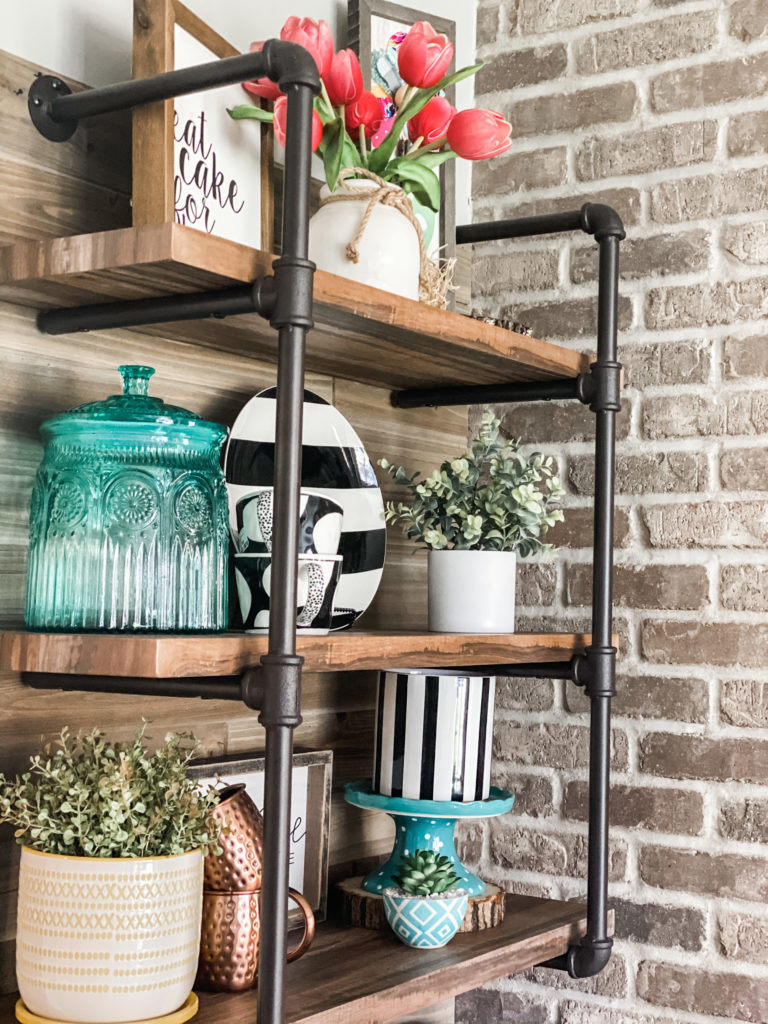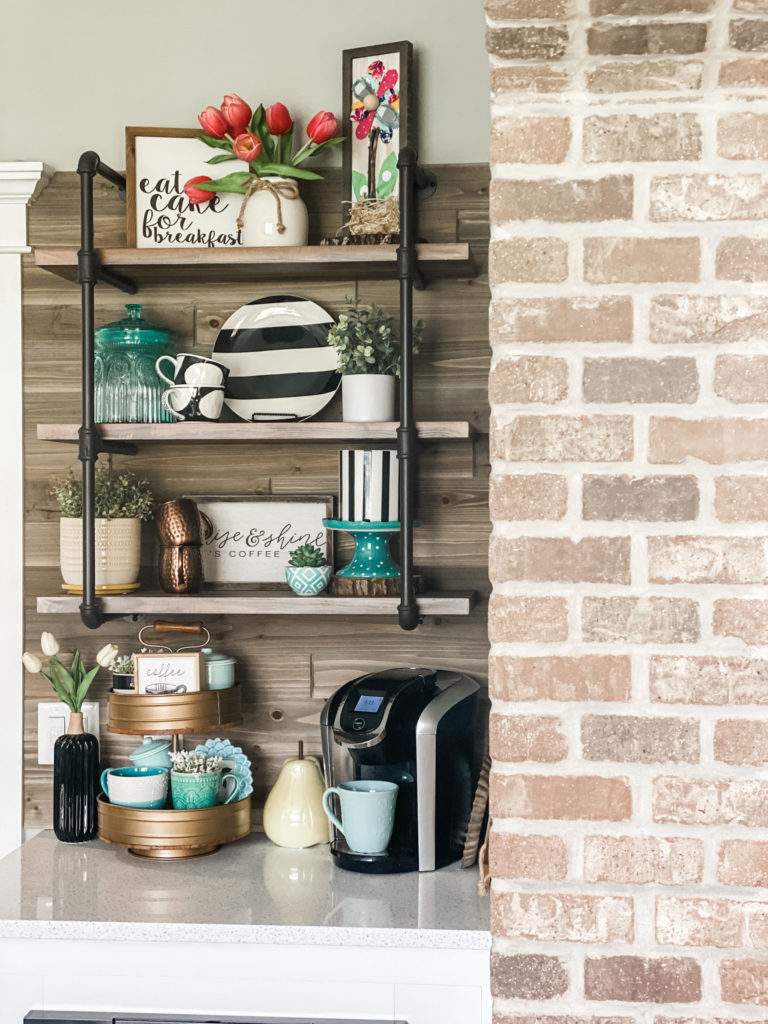 I hope you have gained some inspiration for your very own coffee bar! If you want to take a look at last year's set up, you can see it right HERE!
MAKE SURE TO PIN FOR LATER!