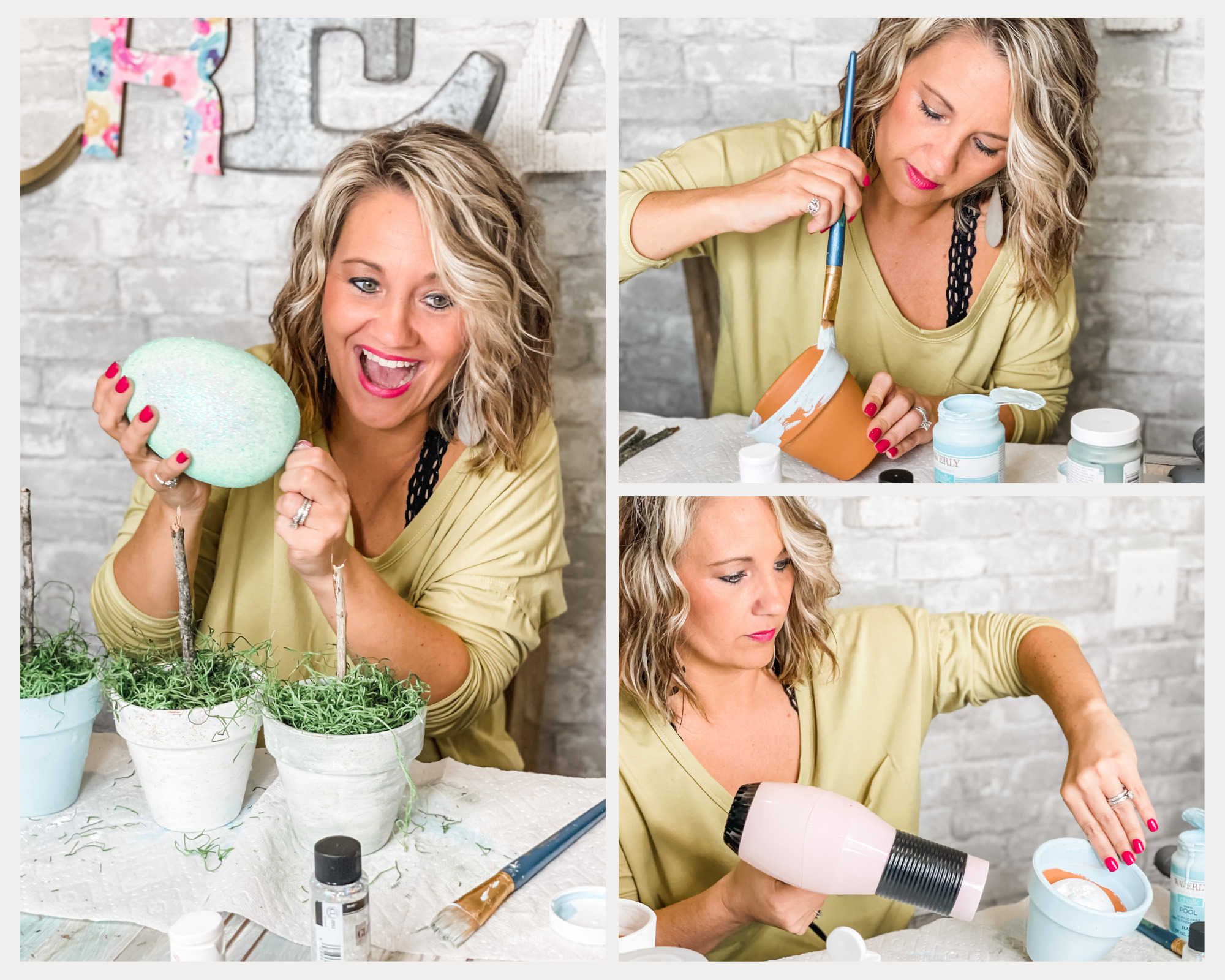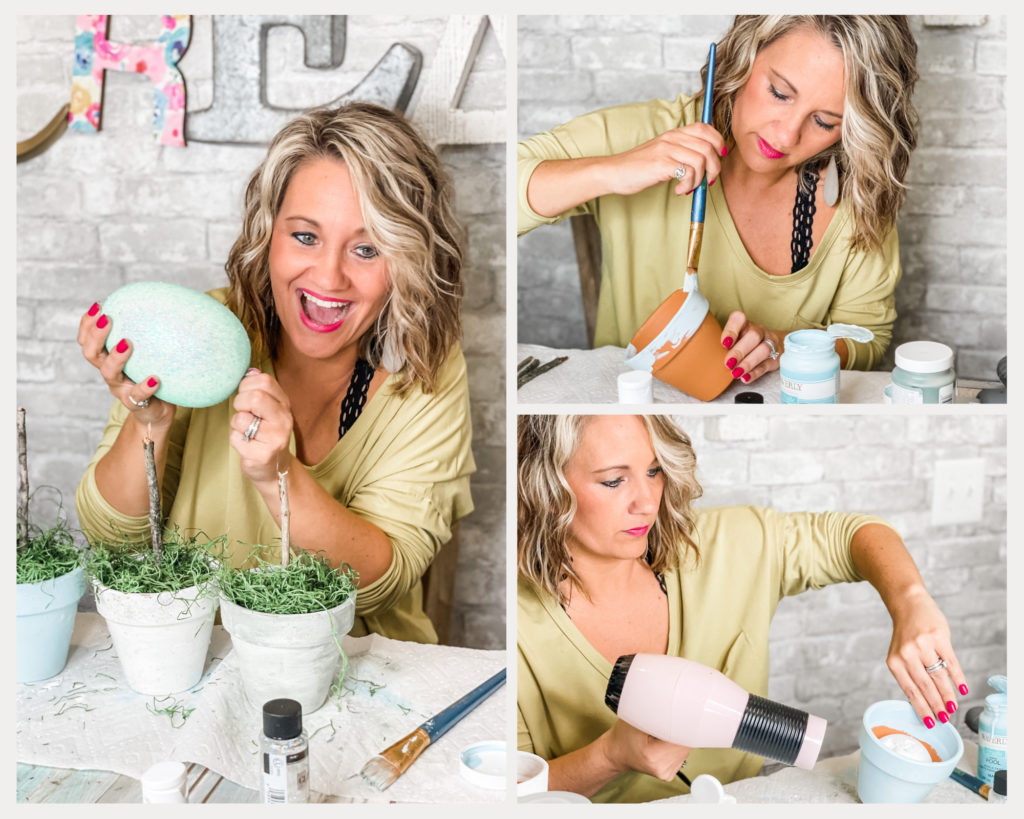 You may have caught my live video the other day creating some SUPER CUTE Easter egg topiaries, and I mentioned I was going to show you them all set up on my table… and the day has COME! 
If you didn't catch the video, be sure to click HERE to go watch! I made three different pieces using ALL things from Walmart, specifically from Plaid Crafts! It truly was SUPER easy to make, and it looks SOOO good on my table!!! So, let's take a look at how I got it all set up!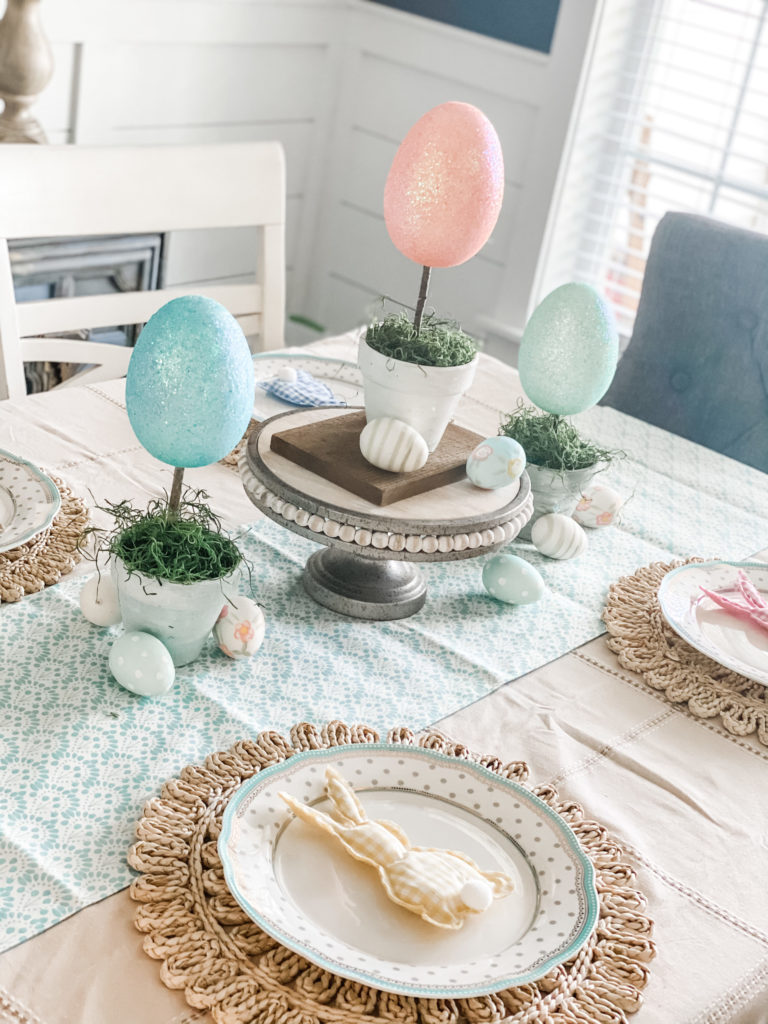 You know how much I love to add height within my decor… and adding this beaded cake stand from Hobby Lobby was the perfect addition!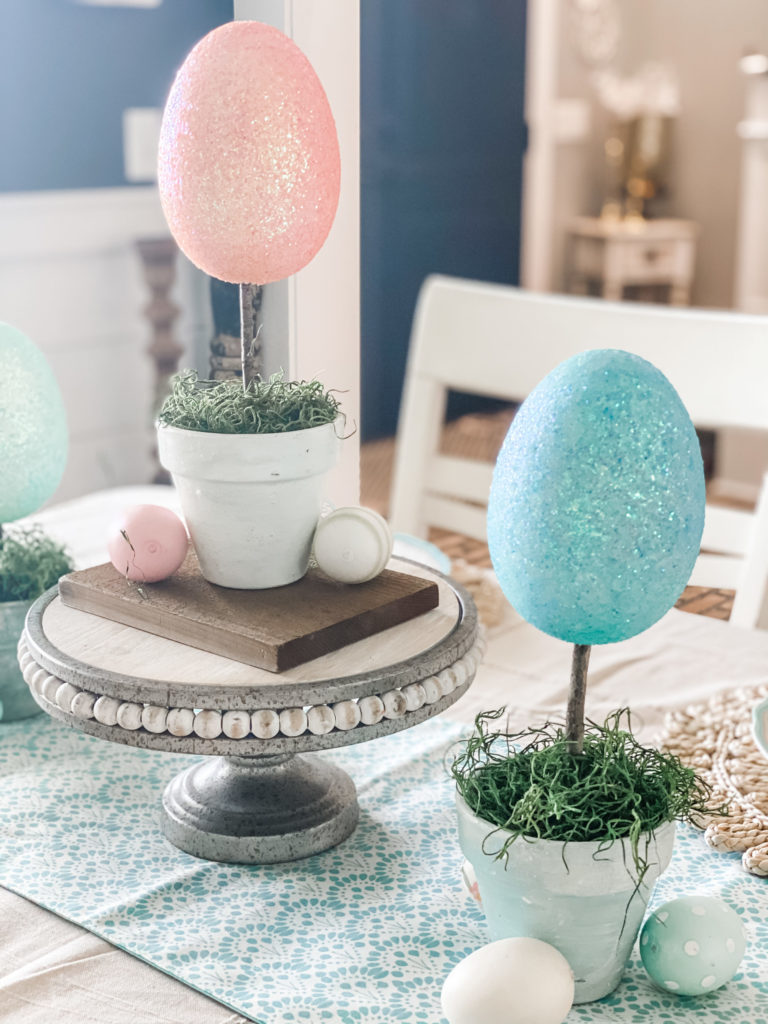 I'm not usually one to use much glitter in my decor, BUT… I couldn't help but incorporate these glitter eggs! They just add that pop of FUN that I'm always looking for!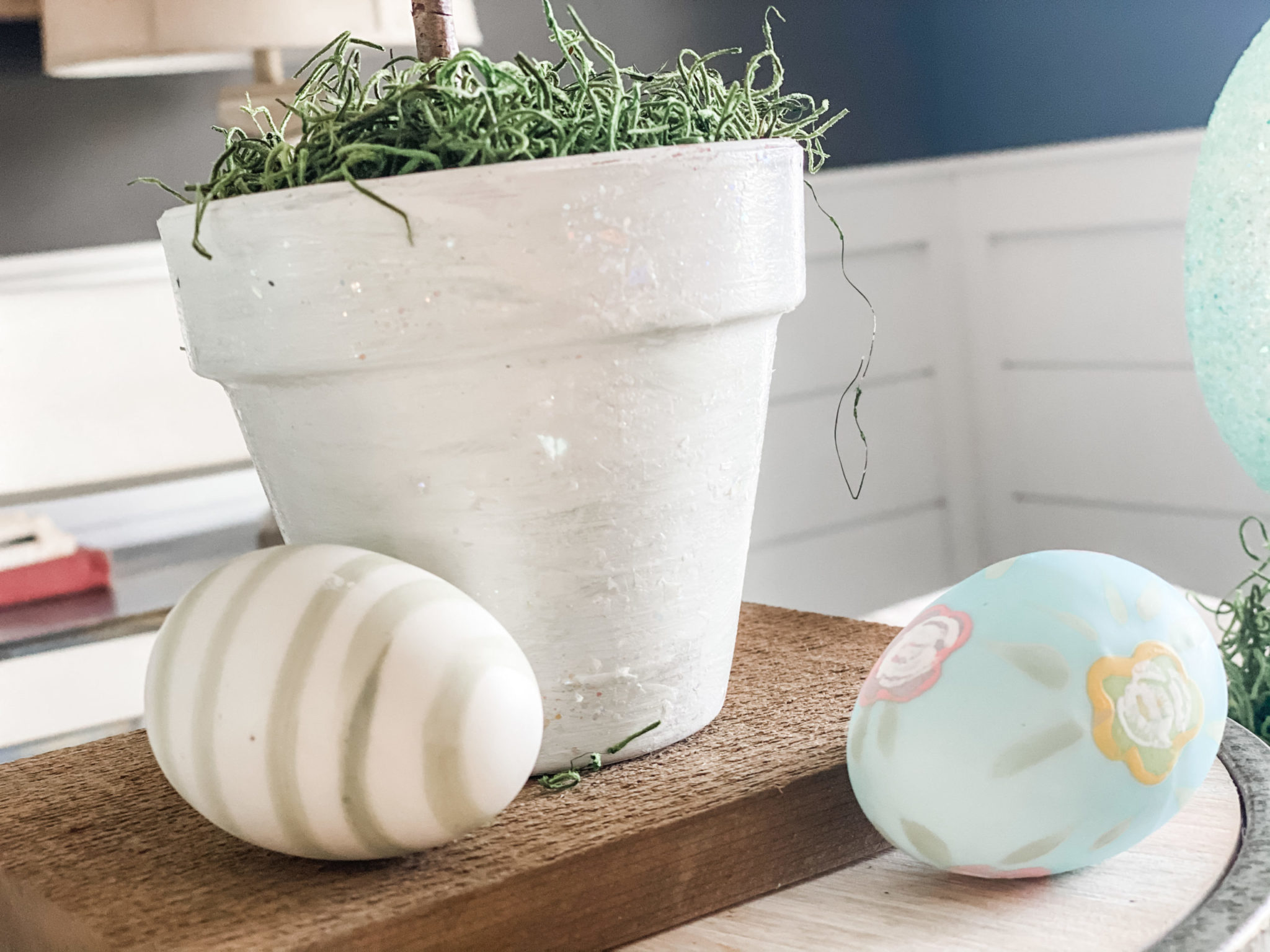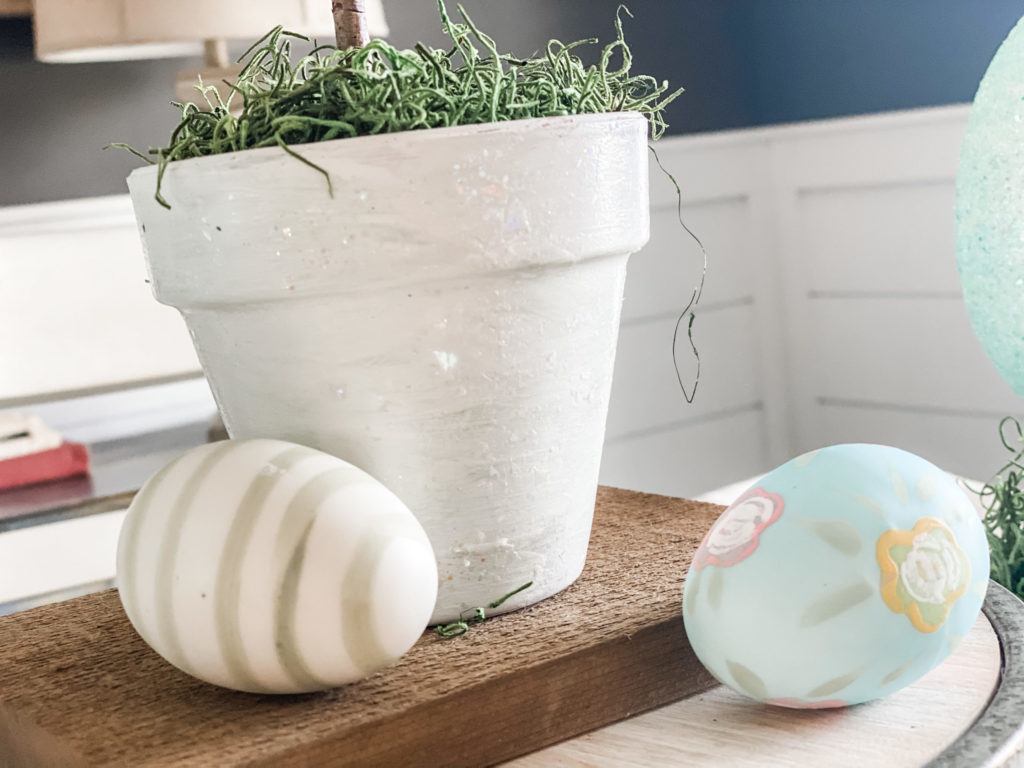 Speaking of glitter, I used the Plaid "glitterific" paint for the very first time… and HOLY COW!!! I used it on all the pots, and I never knew magic existed until this product entered my craft room. I mean, glitter that DOESN'T go everywhere, AND stays in one place?! YES PLEASE!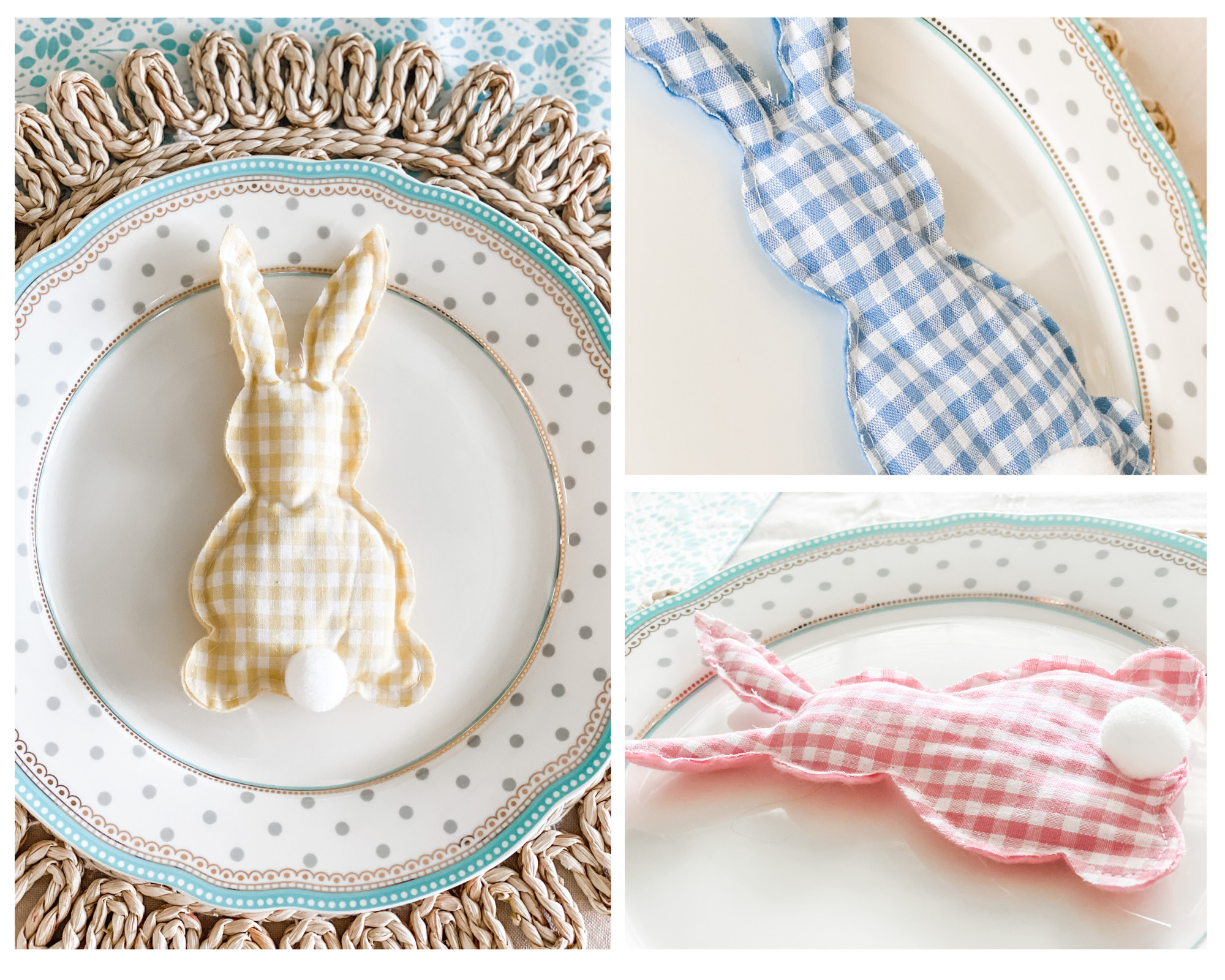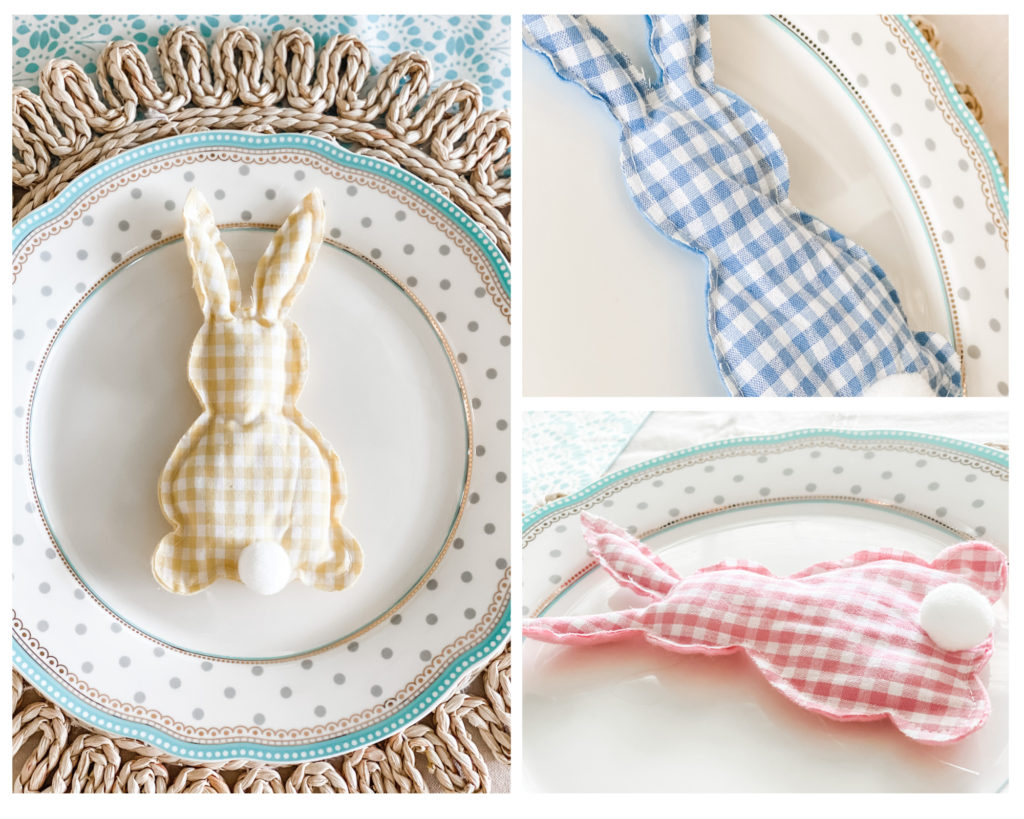 For the actual table settings, I kept it VERY simple. I used a placemat from Hobby Lobby, these GORGEOUS plates from Homegoods, and sat little fabric bunnies on top! These bunnies actually came from a Kirklands banner (that was actually sent to me by a follower!) that I cut up to use for crafts… specifically this Easter sign!!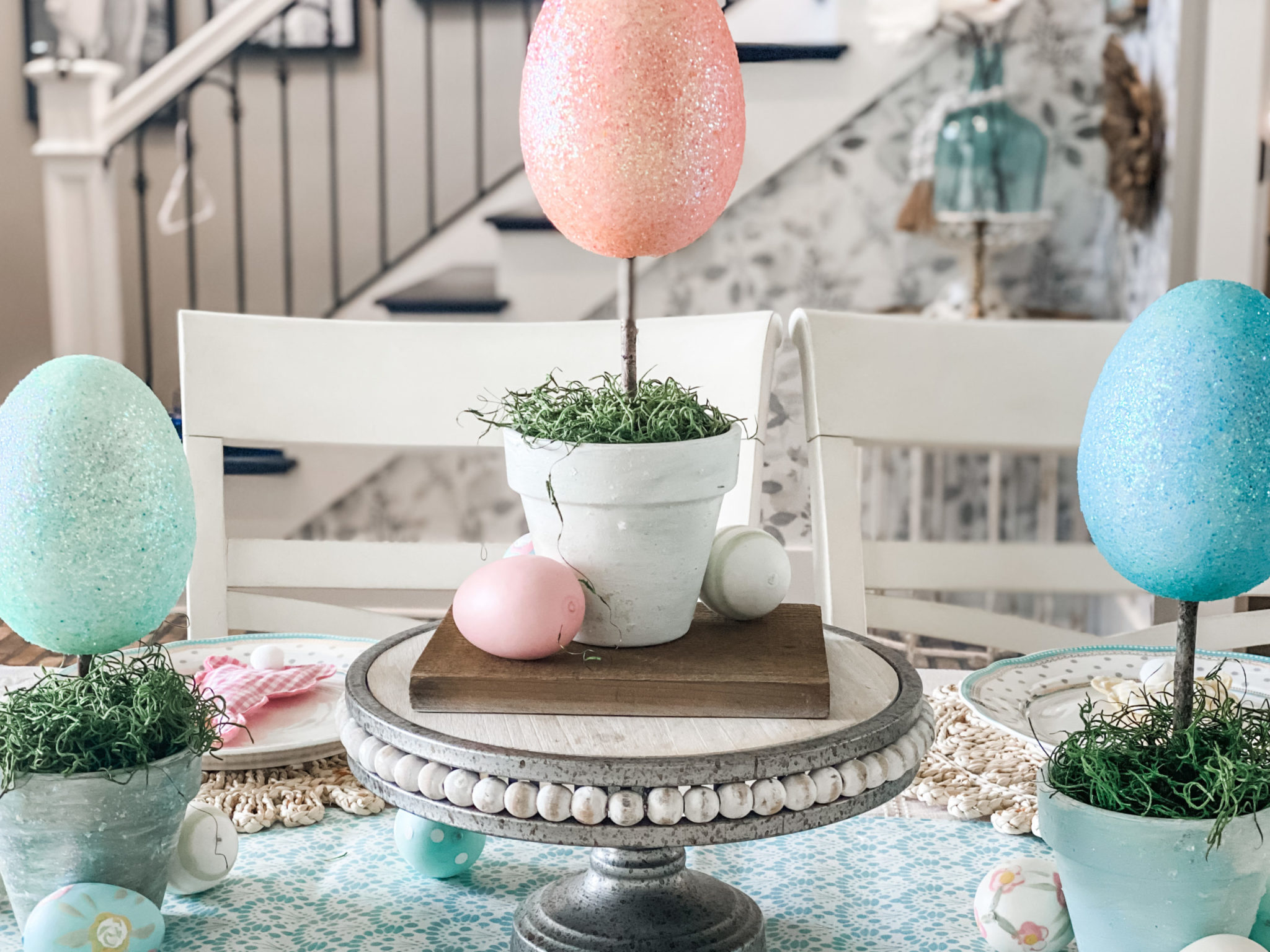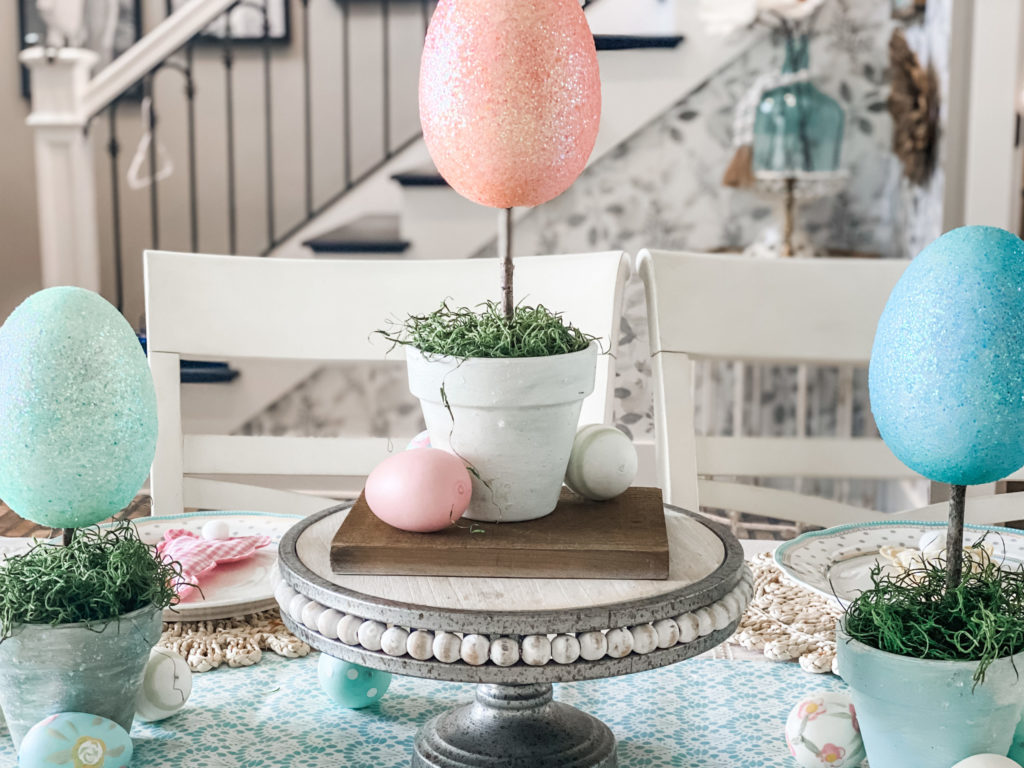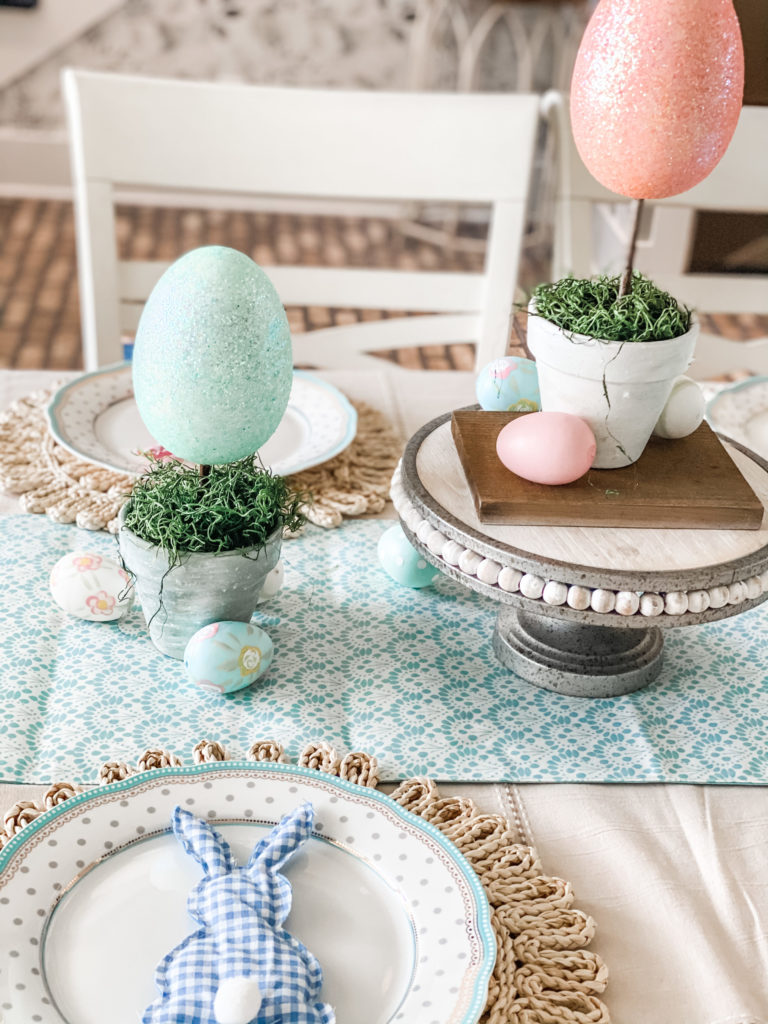 Tablescapes don't have to be extravagant… they can be quaint and simple, just like this one!! If you don't usually decorate your table for Easter, I highly suggest trying out this simple little craft, and sprucing up your table this year!
MAKE SURE TO PIN!