One of my favorite things to do these days is decorate my coffee bar for the upcoming season. Can we say #adulting?? I use to NEVER decorate for Valentines Day… but the more I do, the more I LOVE it!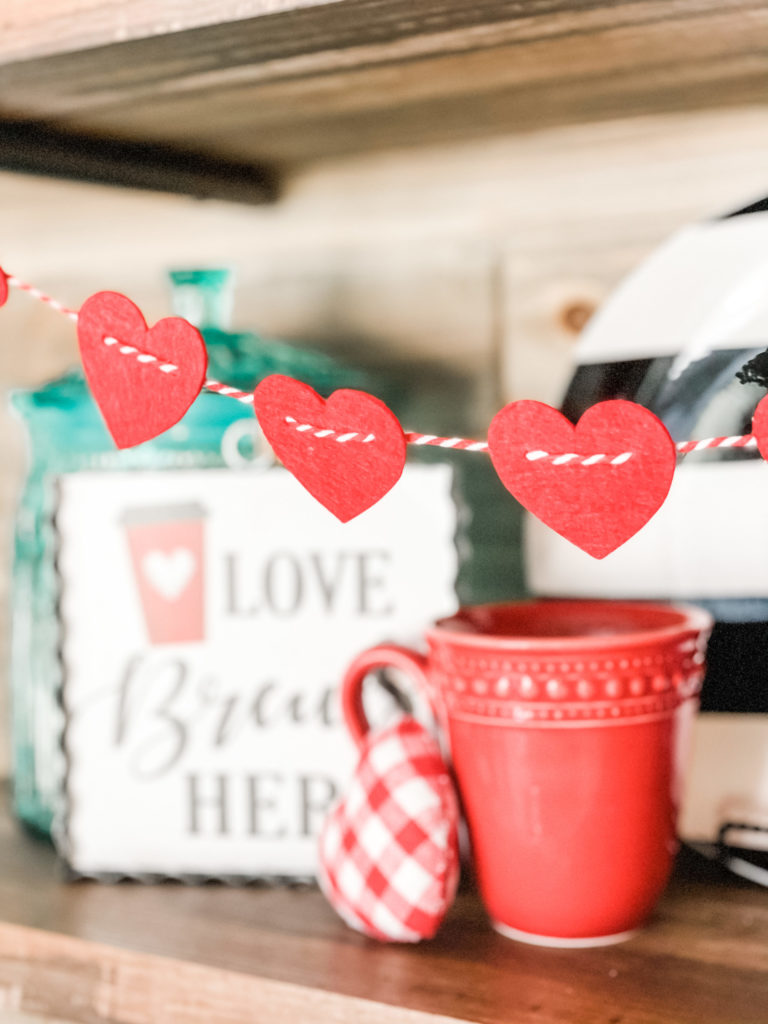 The first time I decorated my coffee bar for Valentines day was last year… I used some of the same items that I did then, but gave it a whole new look! Let me show you the coffee bar for THIS year's Valentines Day- let me know which you prefer… this year, or last year!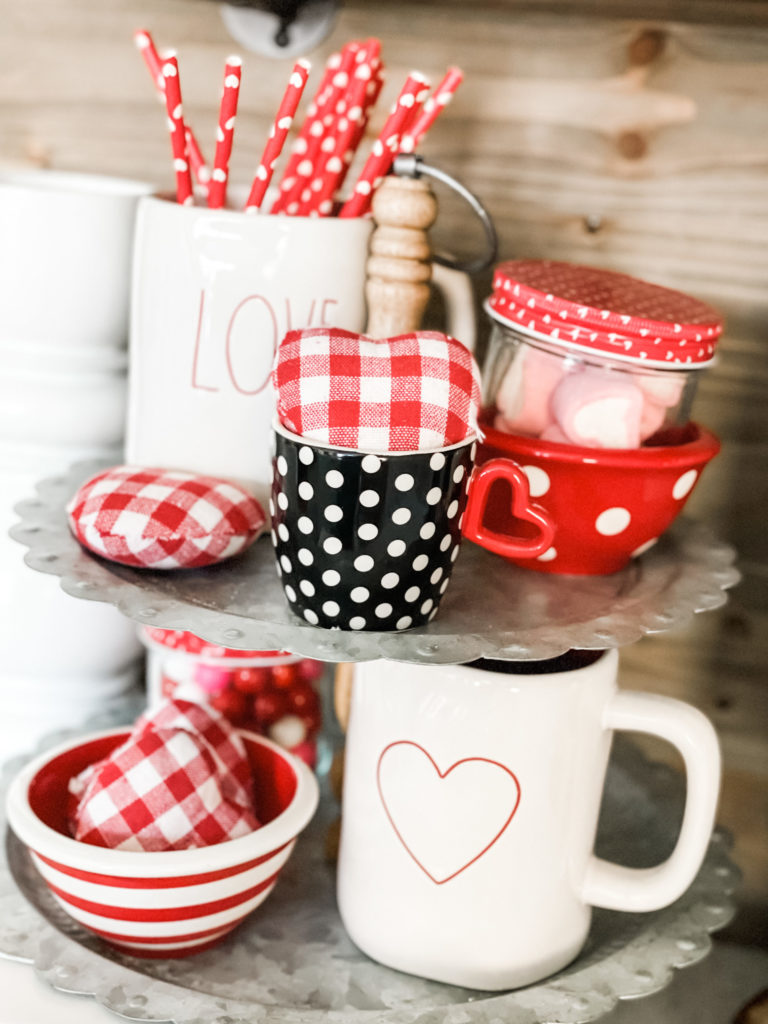 One thing that remains the same is this tiered tray! I love using it for EVERY season, and filling it will all kinds of goodness! The Rae Dunn mugs came from TJMaxx, and the buffalo check hearts came in a pack from Hobby Lobby.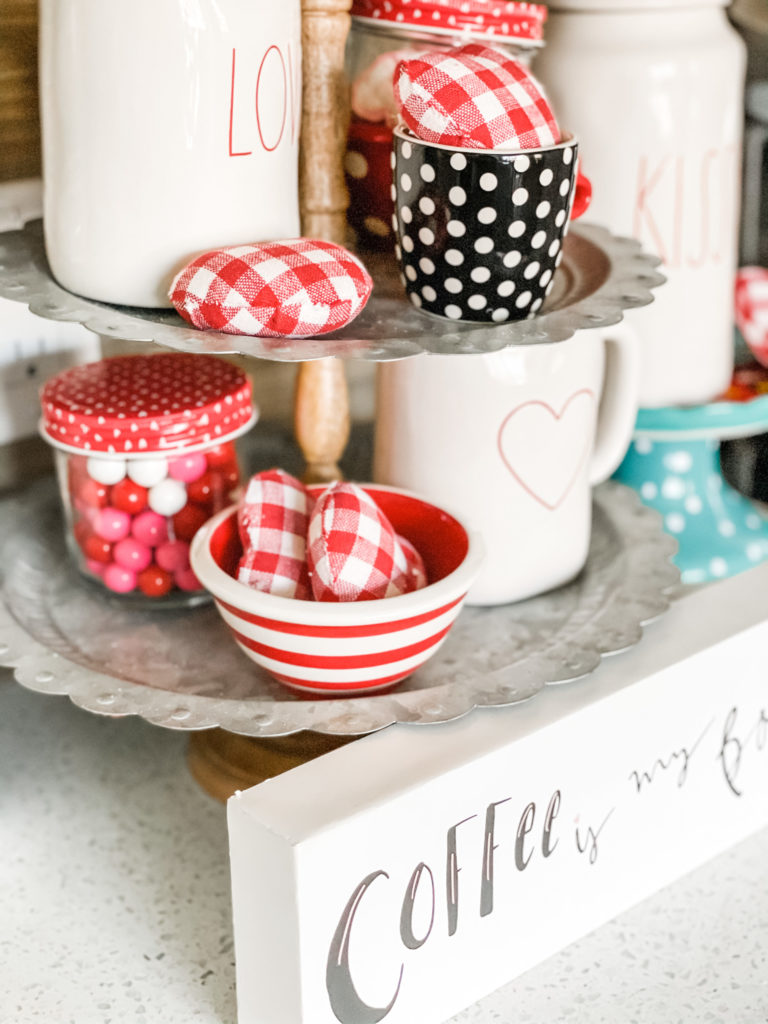 Here's a cheap tip… you see that jar in the back filled with red, white, and pink balls? Those are actually gum balls that I filled a Target Dollar Spot jar with!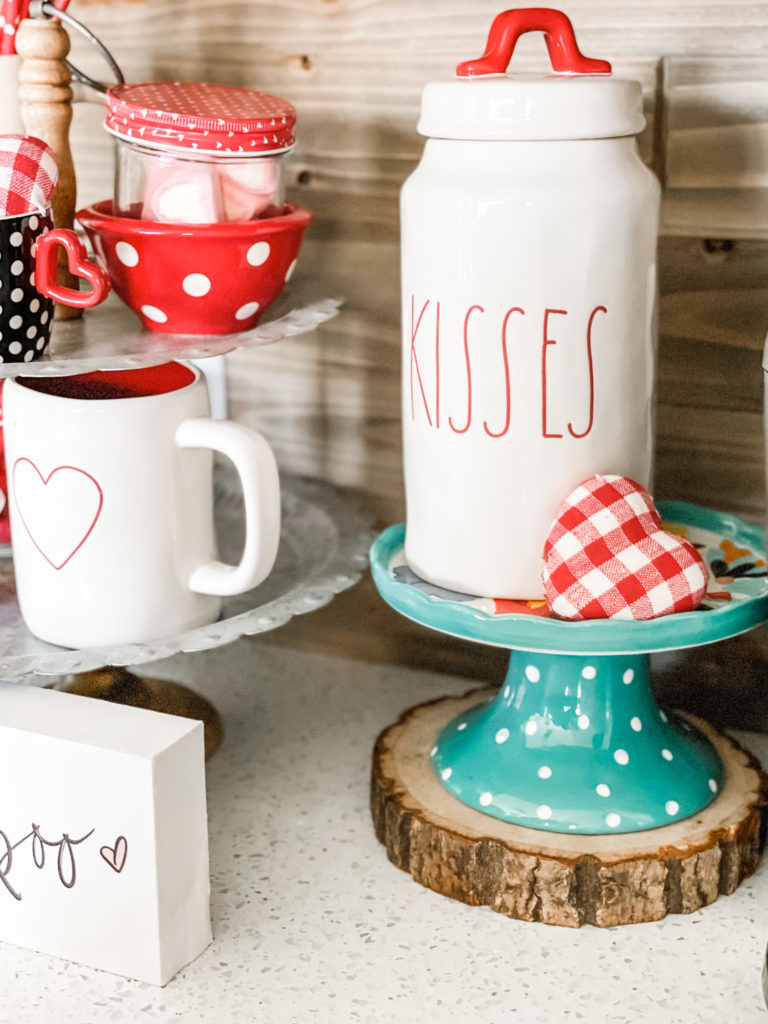 How PRECIOUS is this Pioneer Woman cake stand?! My sister-in-law got it for me for Christmas, and she couldn't have chosen anything more perfect for me!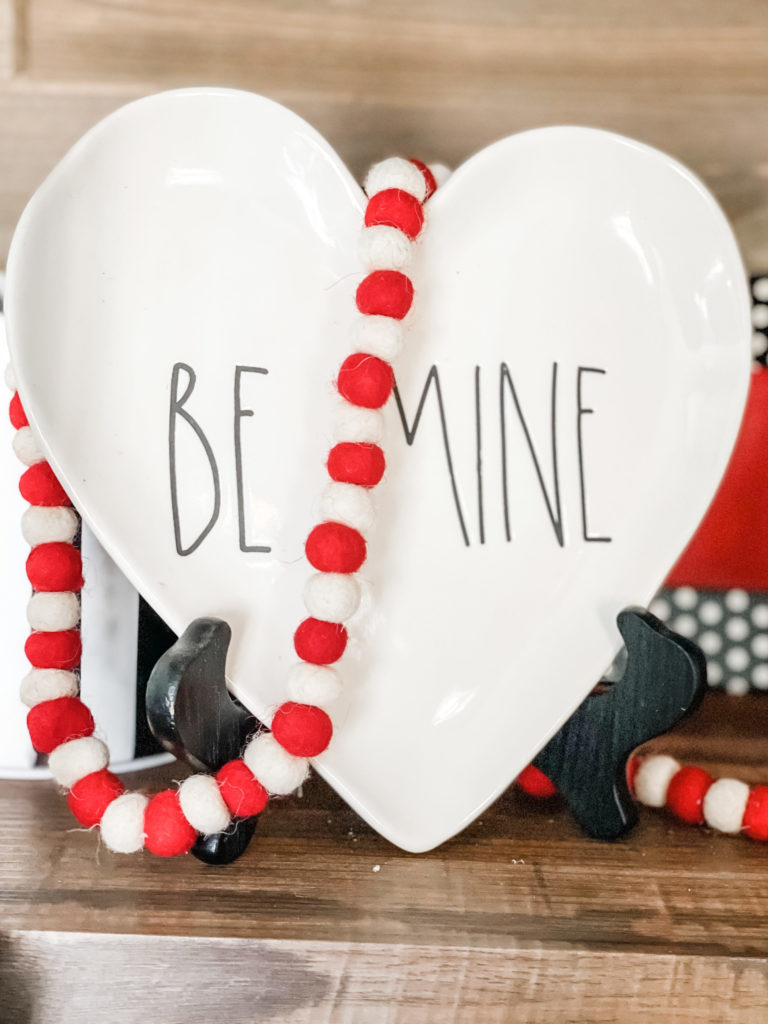 I don't think I can ever decorate for this holiday WITHOUT using this little Rae Dunn plate!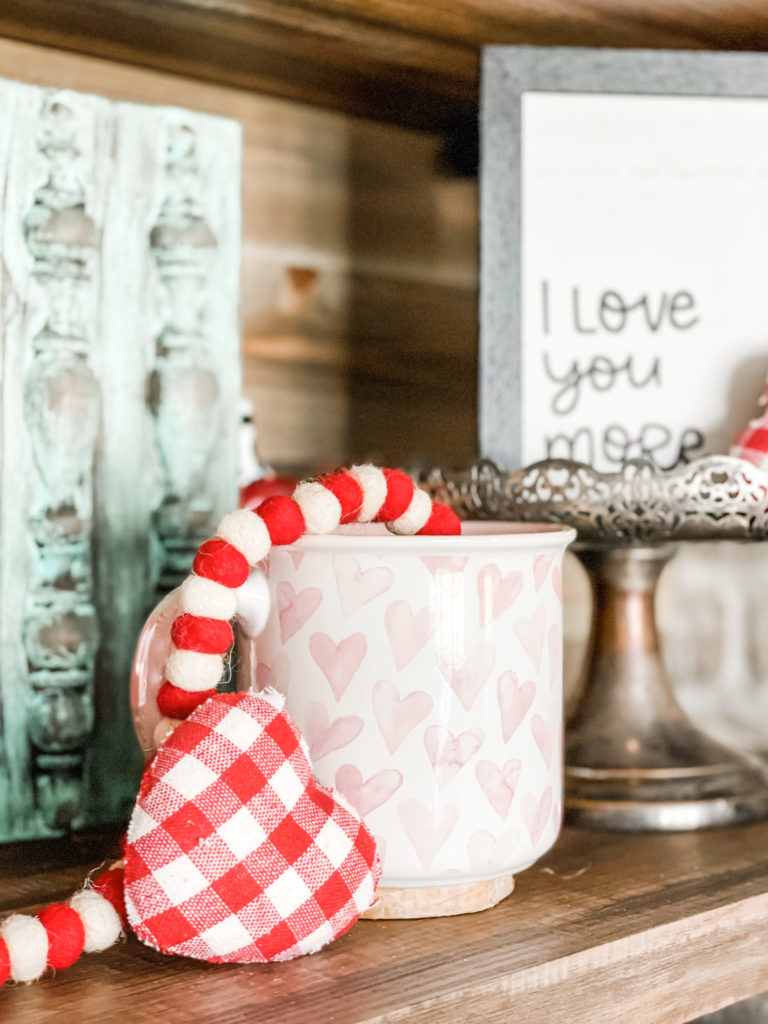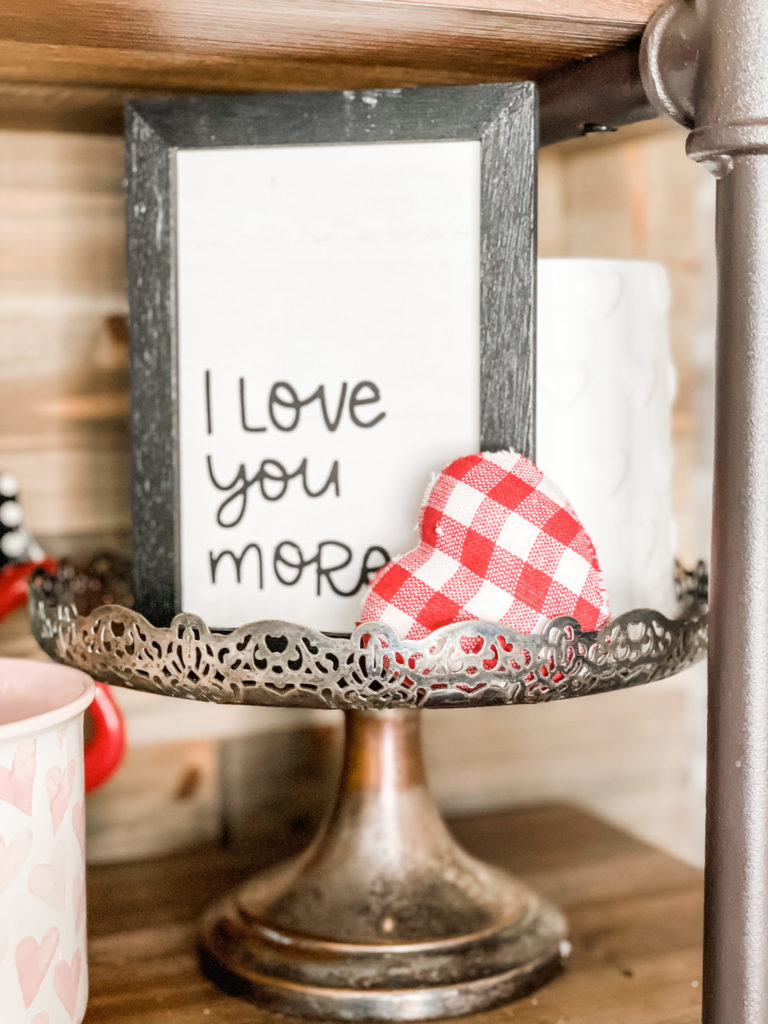 If you couldn't tell, I don't really have one "set" style. I love mixing old with new, and DIY'd with store bought!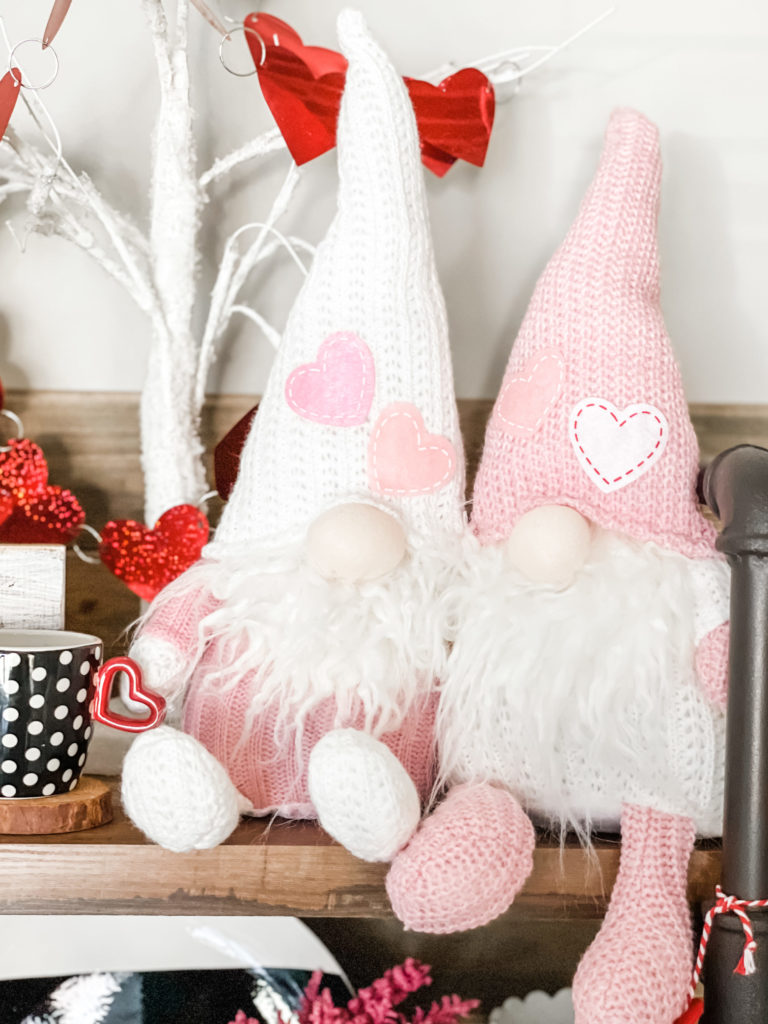 I think these little guys take the cake for me. HOW PRECIOUS?!?!? I found them at TJMaxx!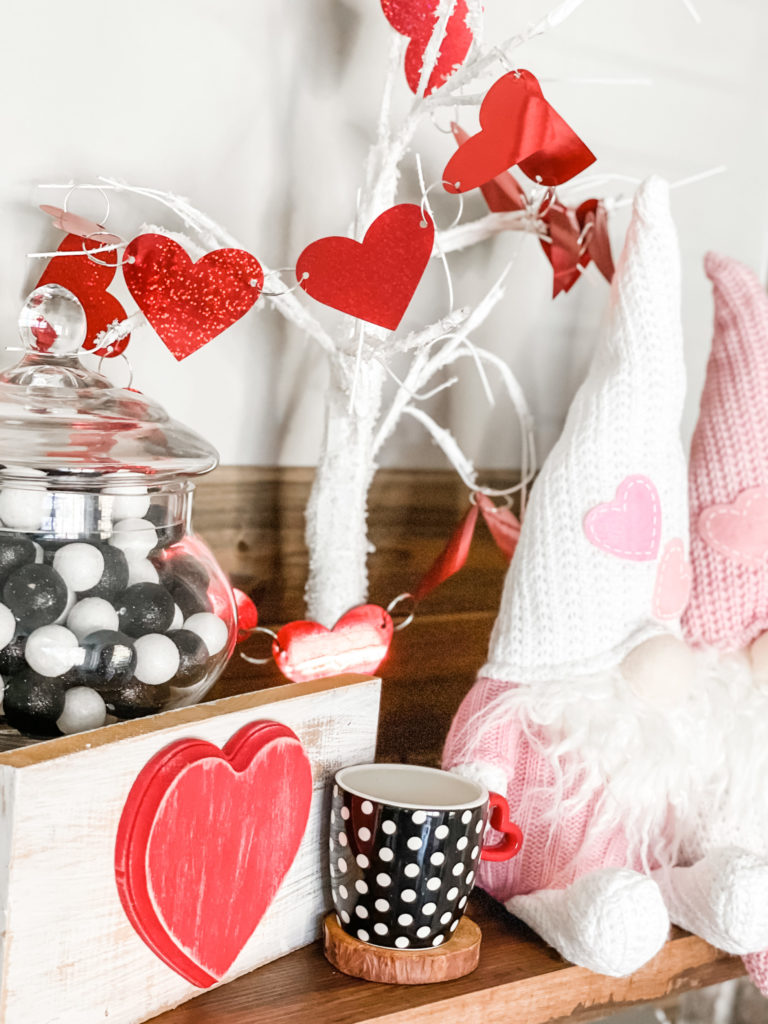 Notice anything about this area?!? Maybe the little DIY Dollar Tree heart sign looks familiar! 😉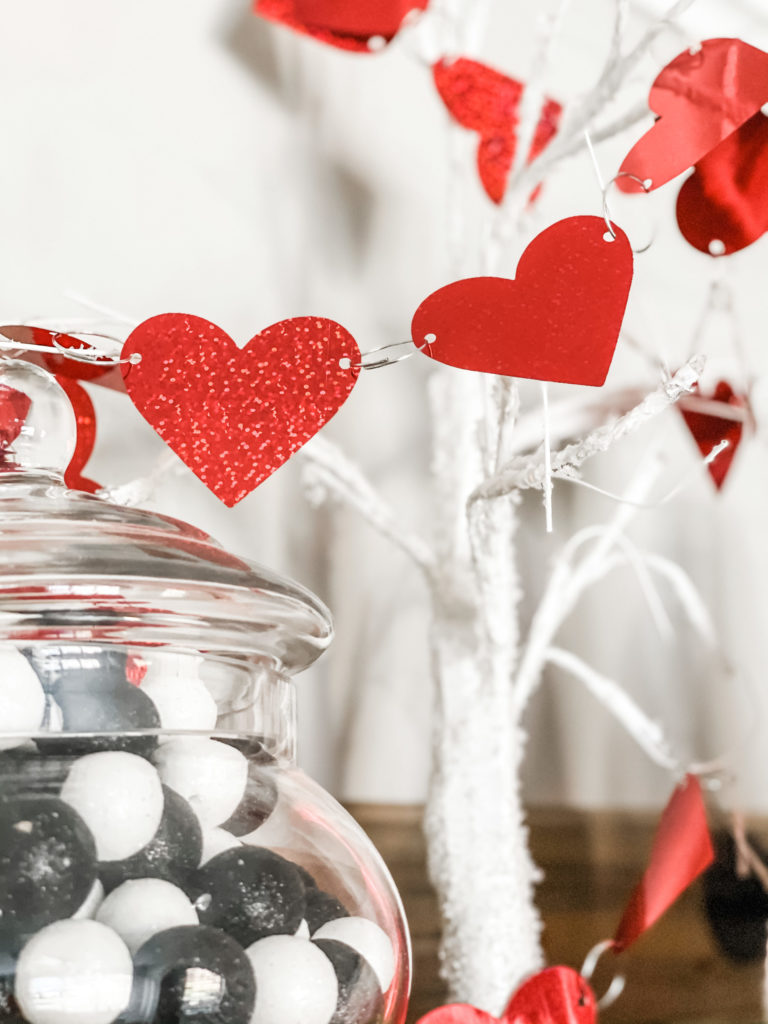 Again with the Dollar Tree… I found this metallic heart garland there!!!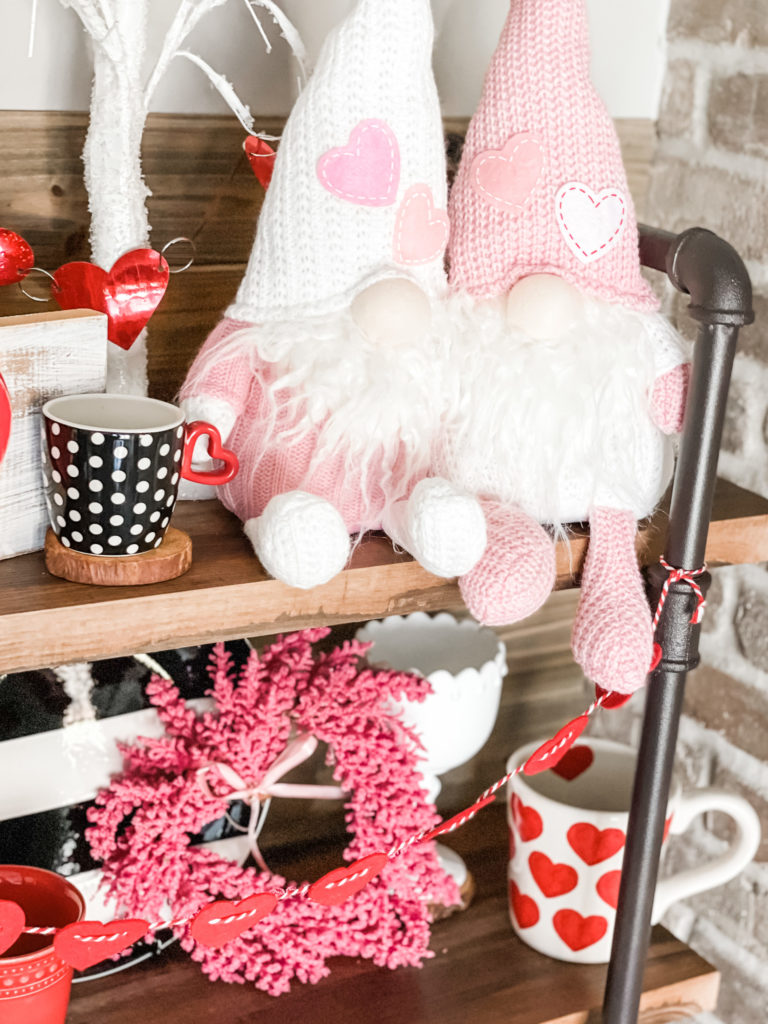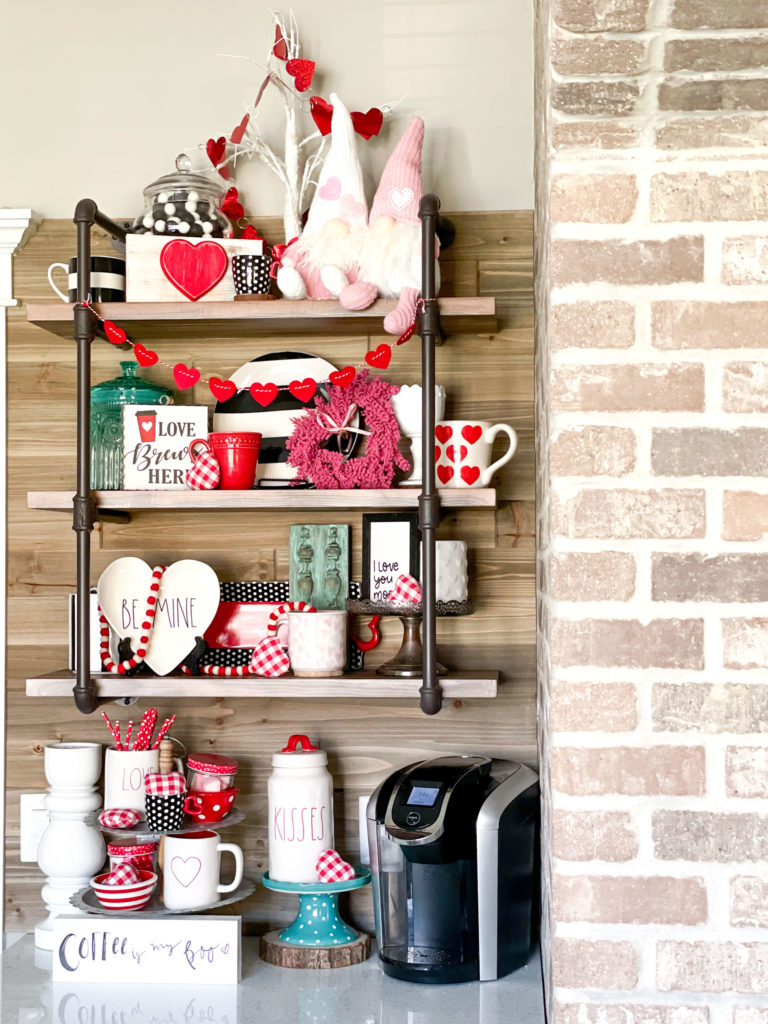 Here's the whole shebang in all it's glory!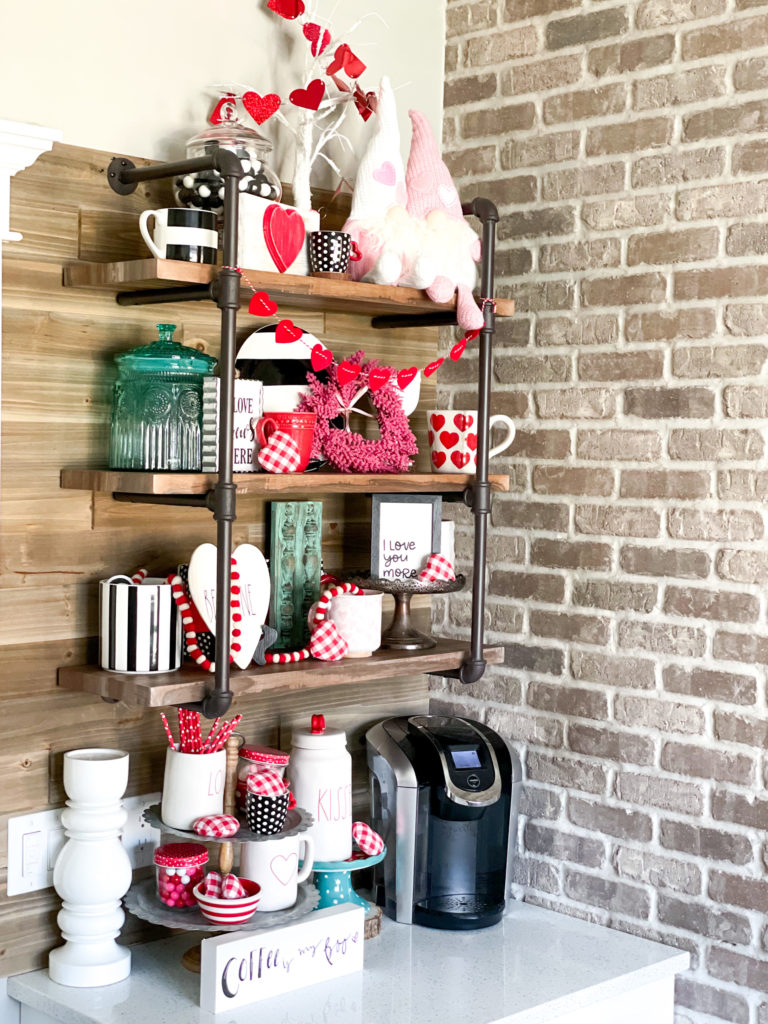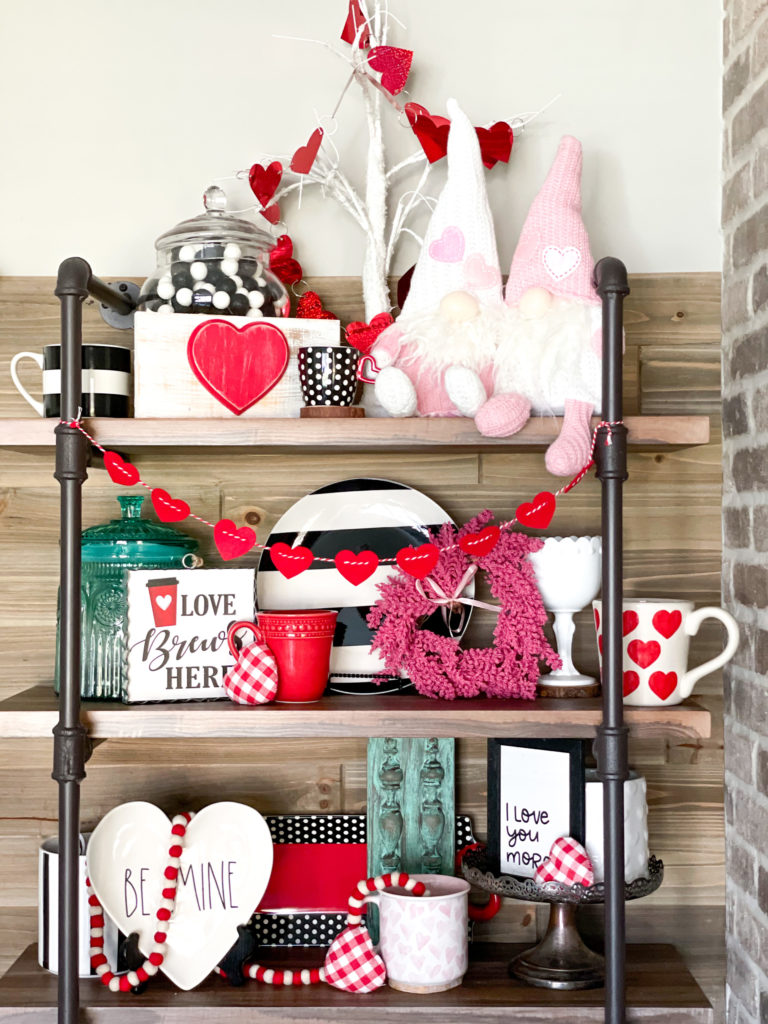 Soooo… what are your thoughts?! Doesn't this just scream LOVE to you?!
I sure do hope that this inspired you to decorate your coffee bar for Valentines yourself! Even if you don't have a "coffee bar" per-say… this could still act as inspiration to decorate ANY part of your home for this holiday!
PIN FOR LATER!