My guest bathroom is literally the epitome of fun and lightheartedness this Spring, and I couldn't wait to share it with you!
Let me give you a fun little tour!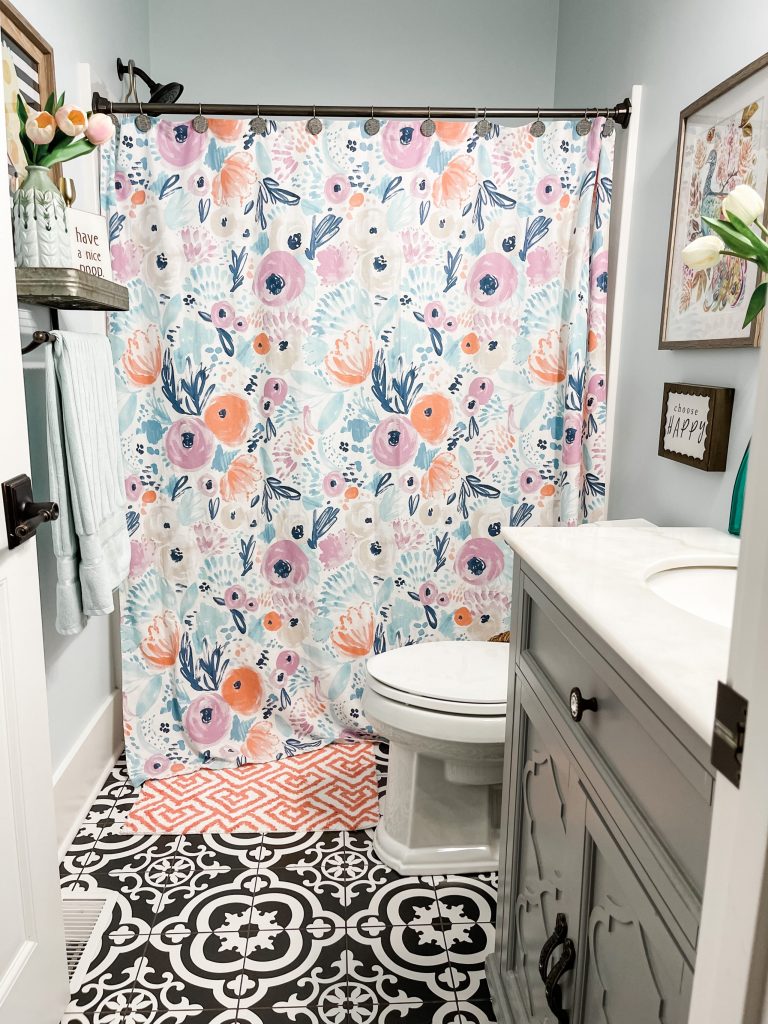 Pay no attention to all the imperfections! This is real life 🙂 But….my SHOWER CURTAIN is my faveeee! I found it at Home Goods, and it was a MUST have. I love the water color flowers and the colors!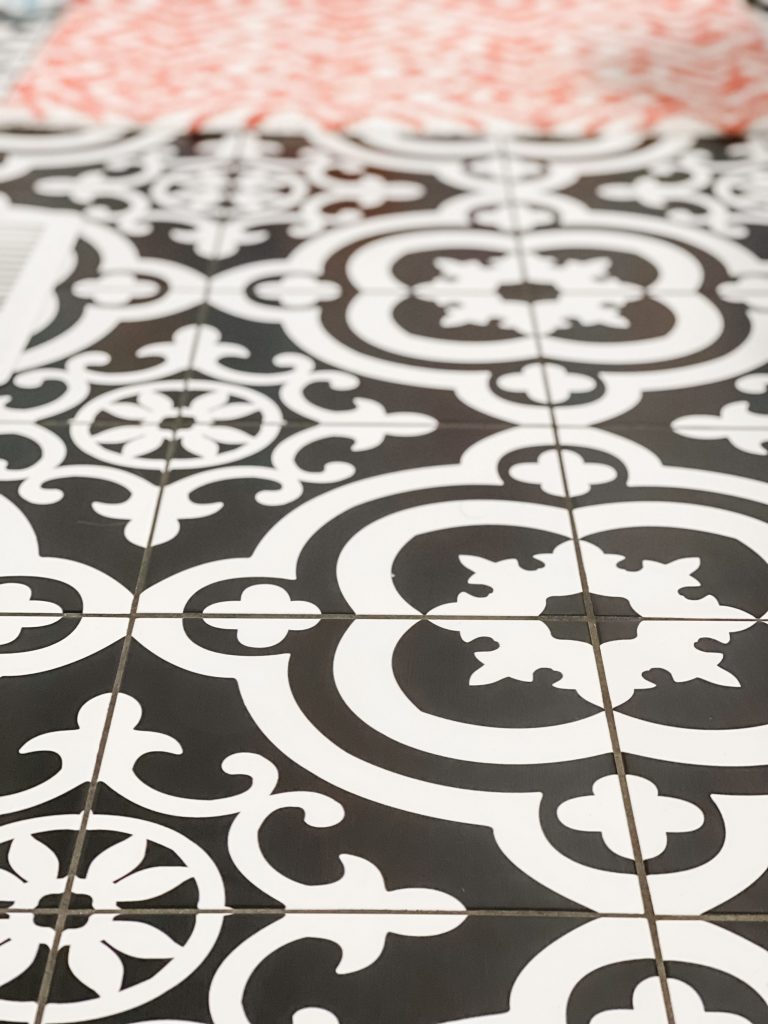 I am obsessed with my black and white flooring from Lowes! It is the same flooring that I have in my MASTER BATHROOM, and I truly don't ever think I will tire of it. So so classic!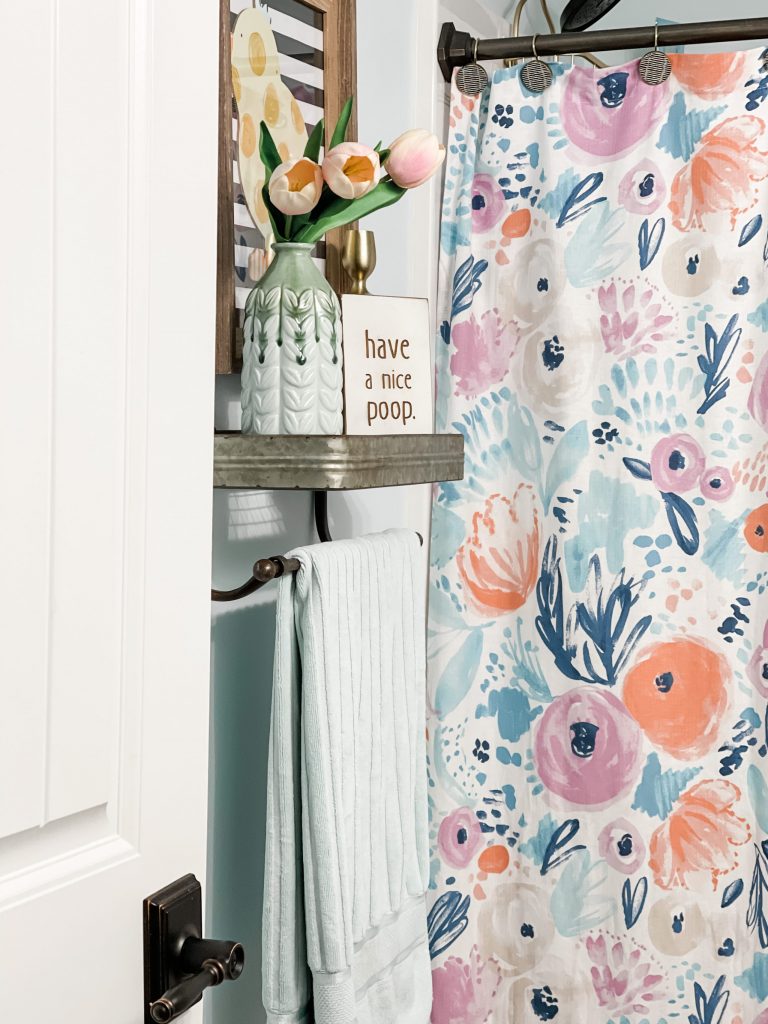 We love a little bathroom humor in our house!!! "Have a nice poop!"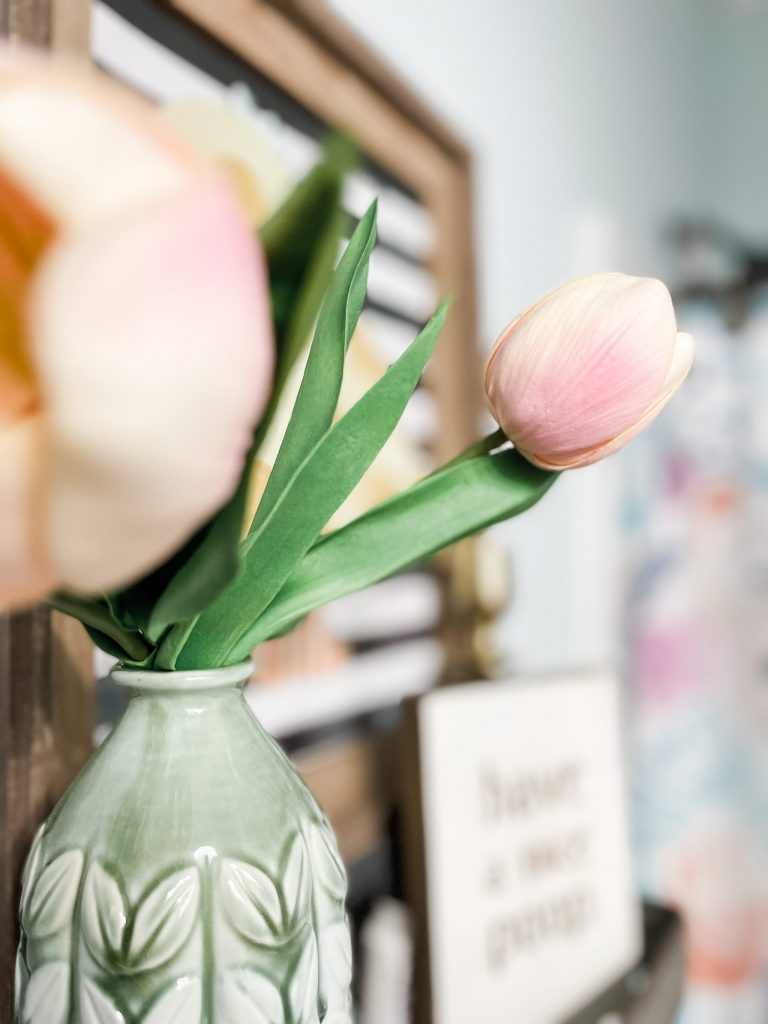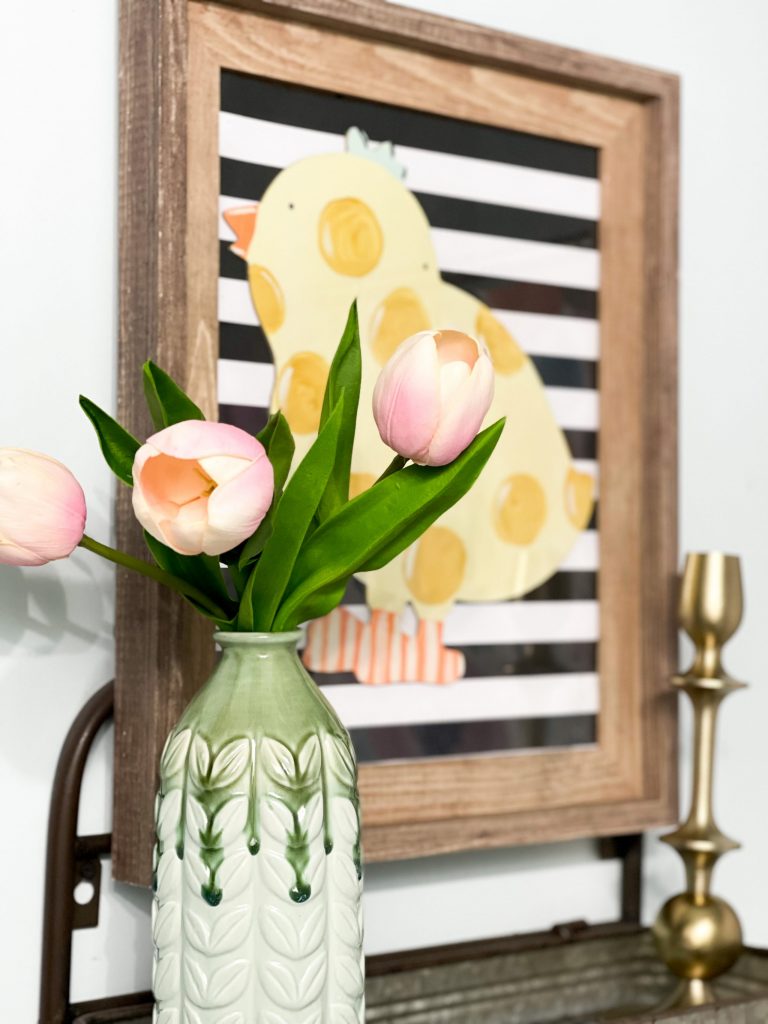 This chick was my DOLLAR TREE CHICK that I made over on a Facebook live! It looks so cute in this bathroom for Spring!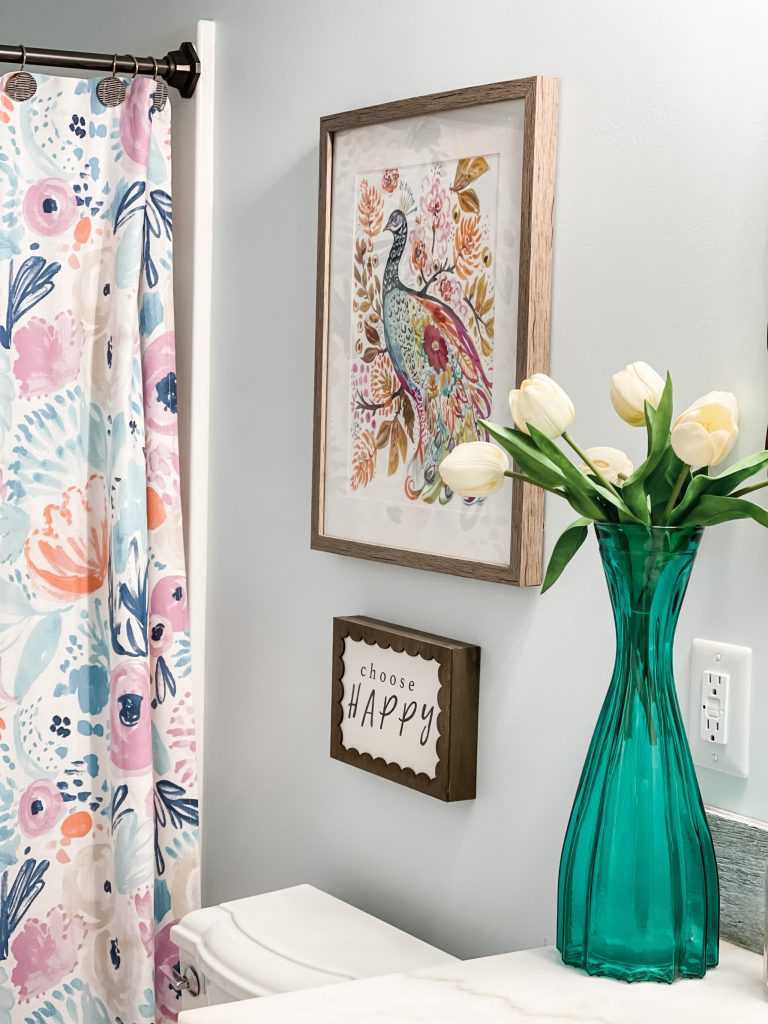 This peacock is literally everything to me. The colors are AMAZING and so much fun! I have been trying to remember where I grabbed this a couple of years ago, but I can't remember! I do know the beautiful teal vase came from a thrift store in Myrtle Beach, SC when I was on vacation!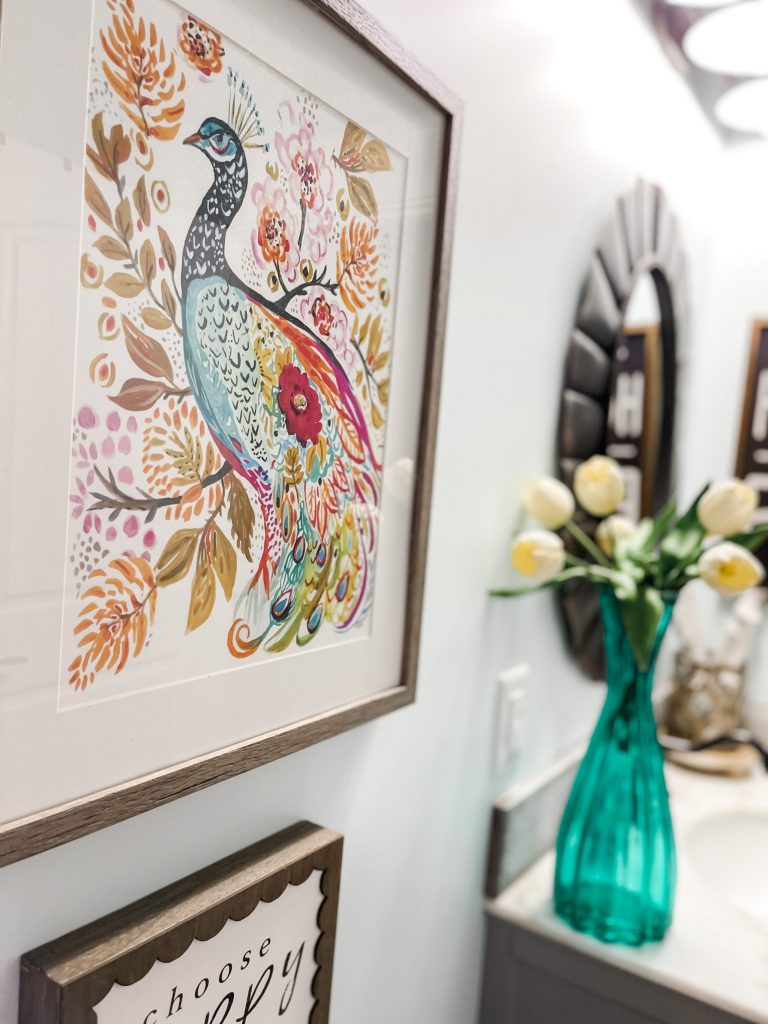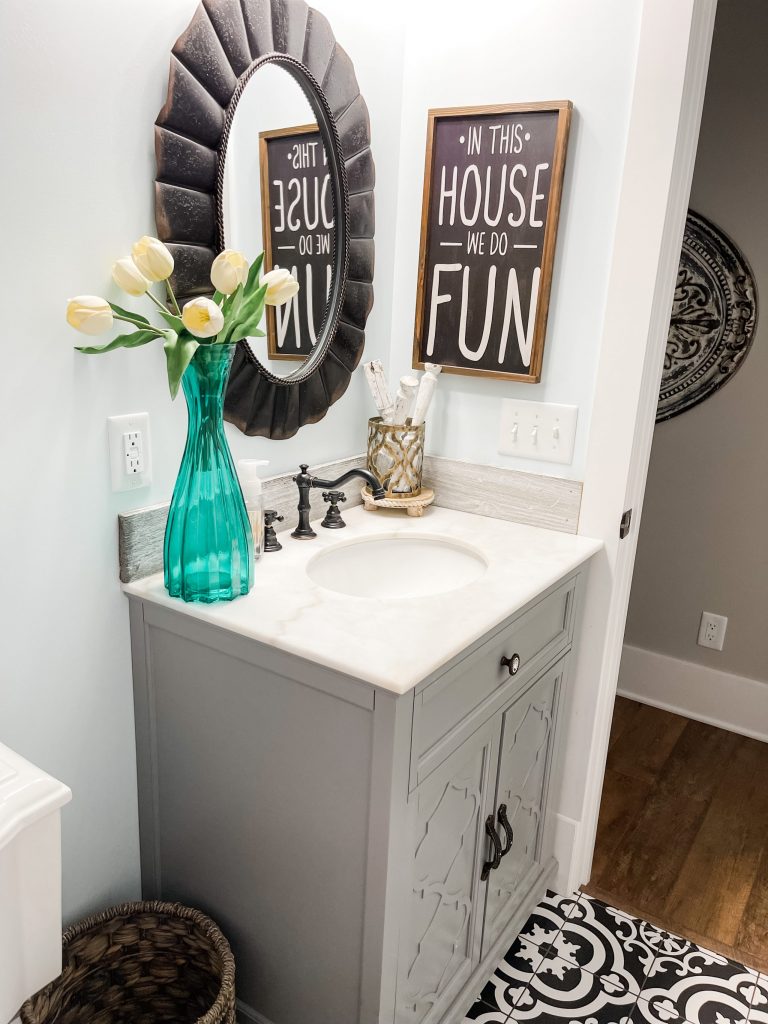 Do you see a DIY in this pic?? The WOODEN RISER is a fun one that I use ALL the time!
One of my favorite signs in the house is this one! It SCREAMS FUN and it is the epitome of our home!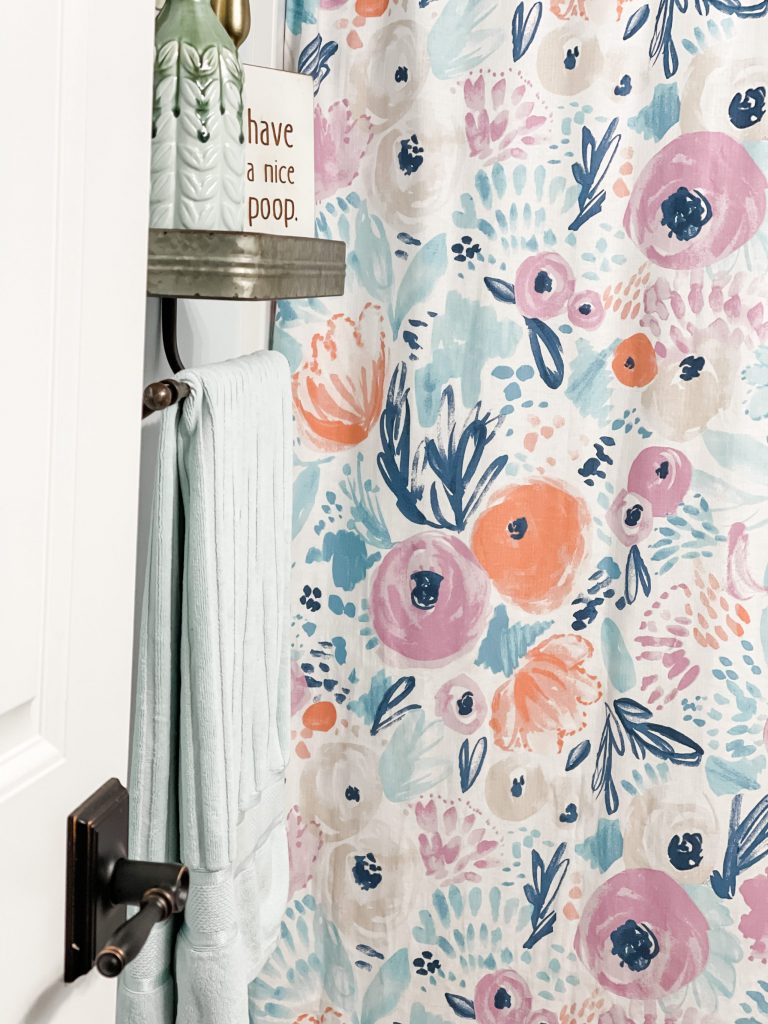 Hope you enjoyed this little tour! It is a small room that packs a big punch!
PIN FOR LATER!!