Let me give y'all a tour of my neutral master bathroom! 
When we were building our house, I knew that I wanted my master bathroom to have ONE thing for sure…a CLAWFOOT tub. That is really all I knew at the beginning. I then decided I wanted a very neutral, yet classic look that would stand the test of time. I knew I could add color through accessories, and I could change it up depending on the time of year!
I think I accomplished my goal really well, and I can't wait to show you!
This is the view as you walk in on the left!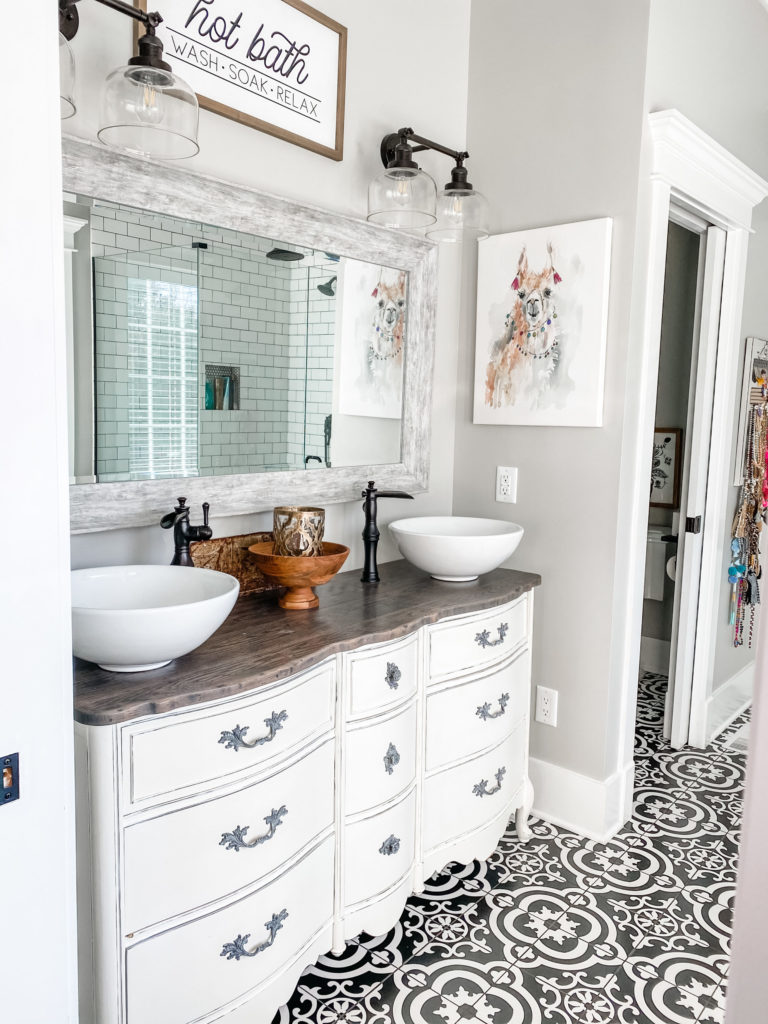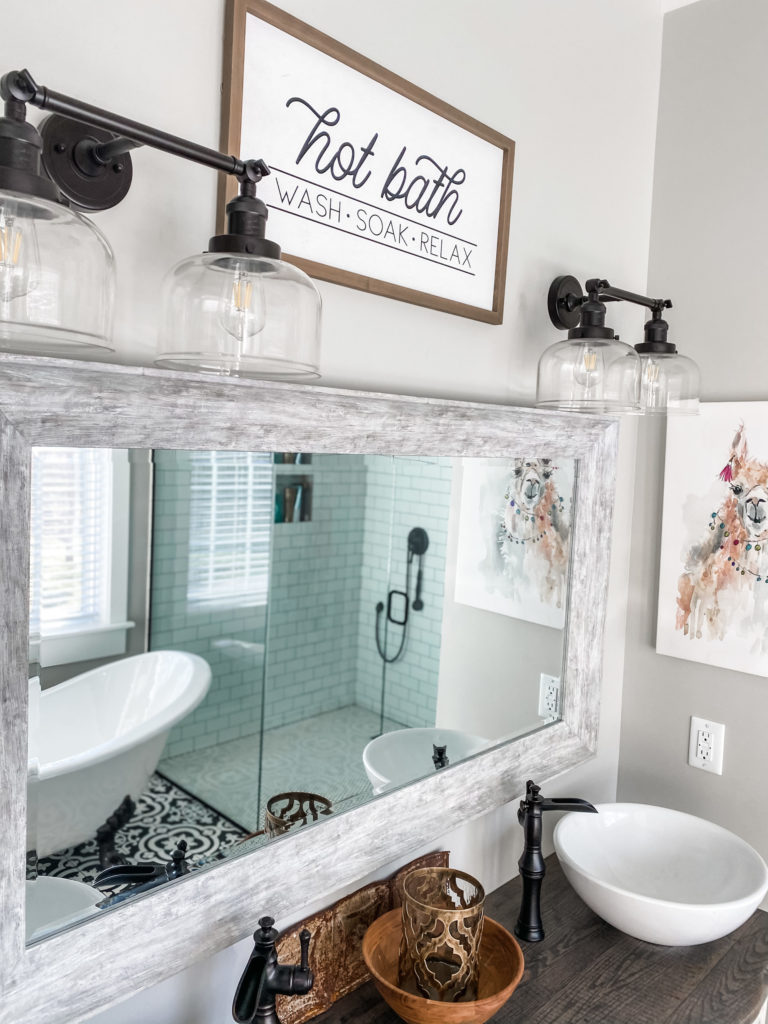 We got this dresser at a local booth mall (we didn't change a single thing to the looks), and we had it turned into a vanity! I love how it turned out!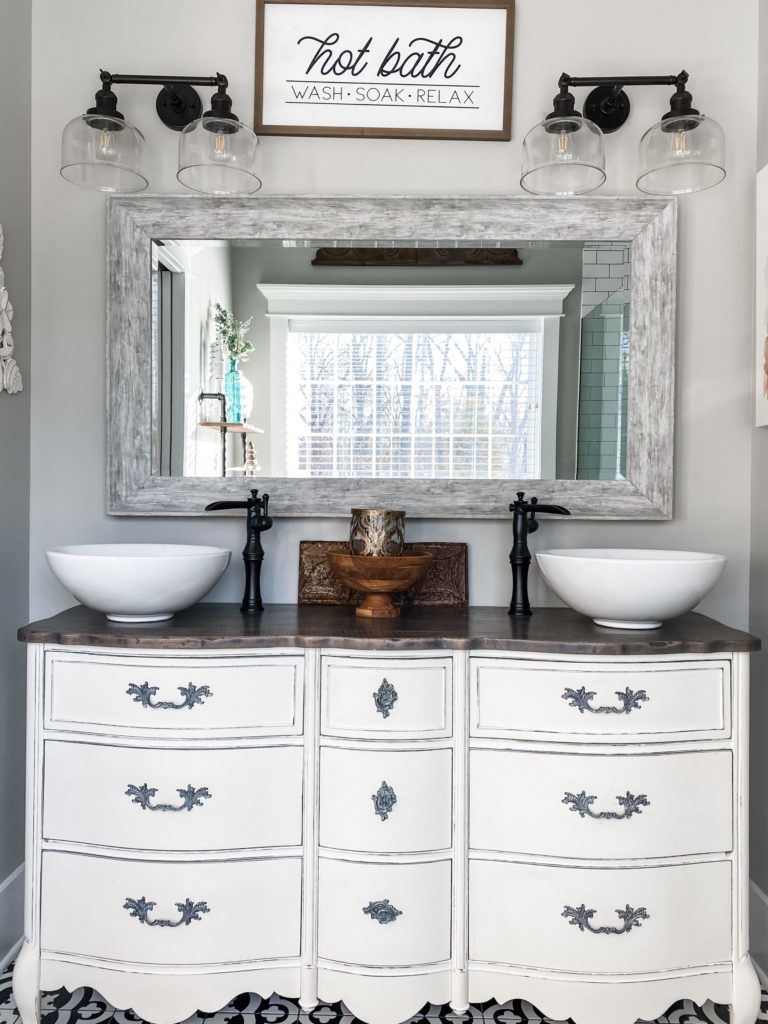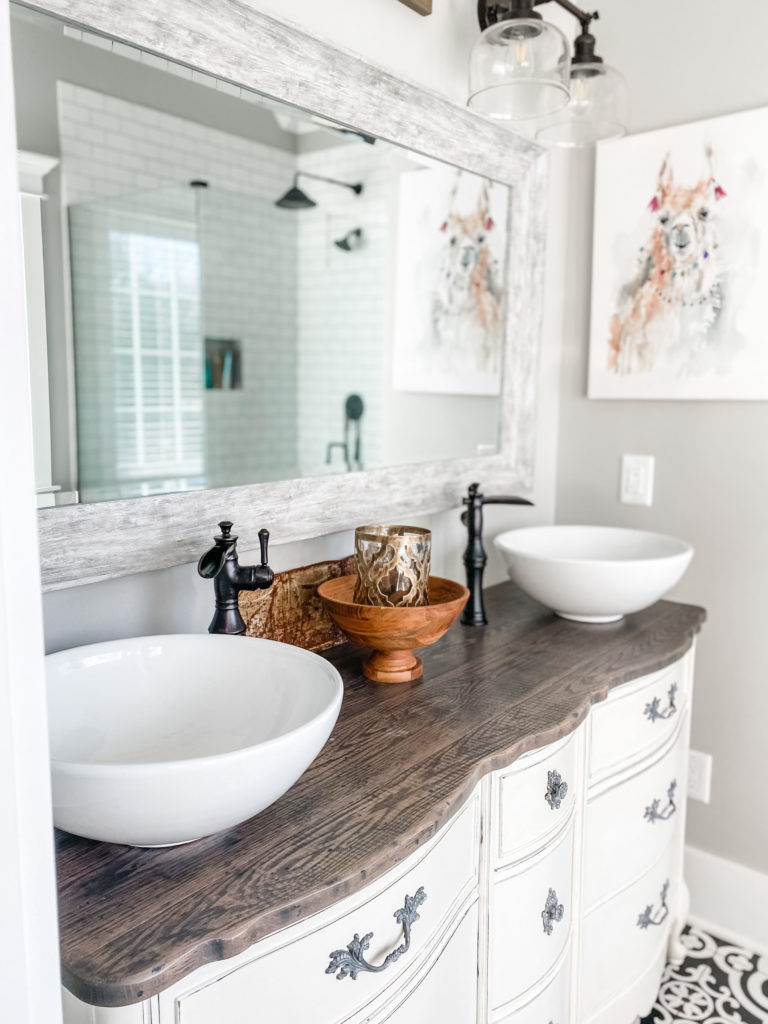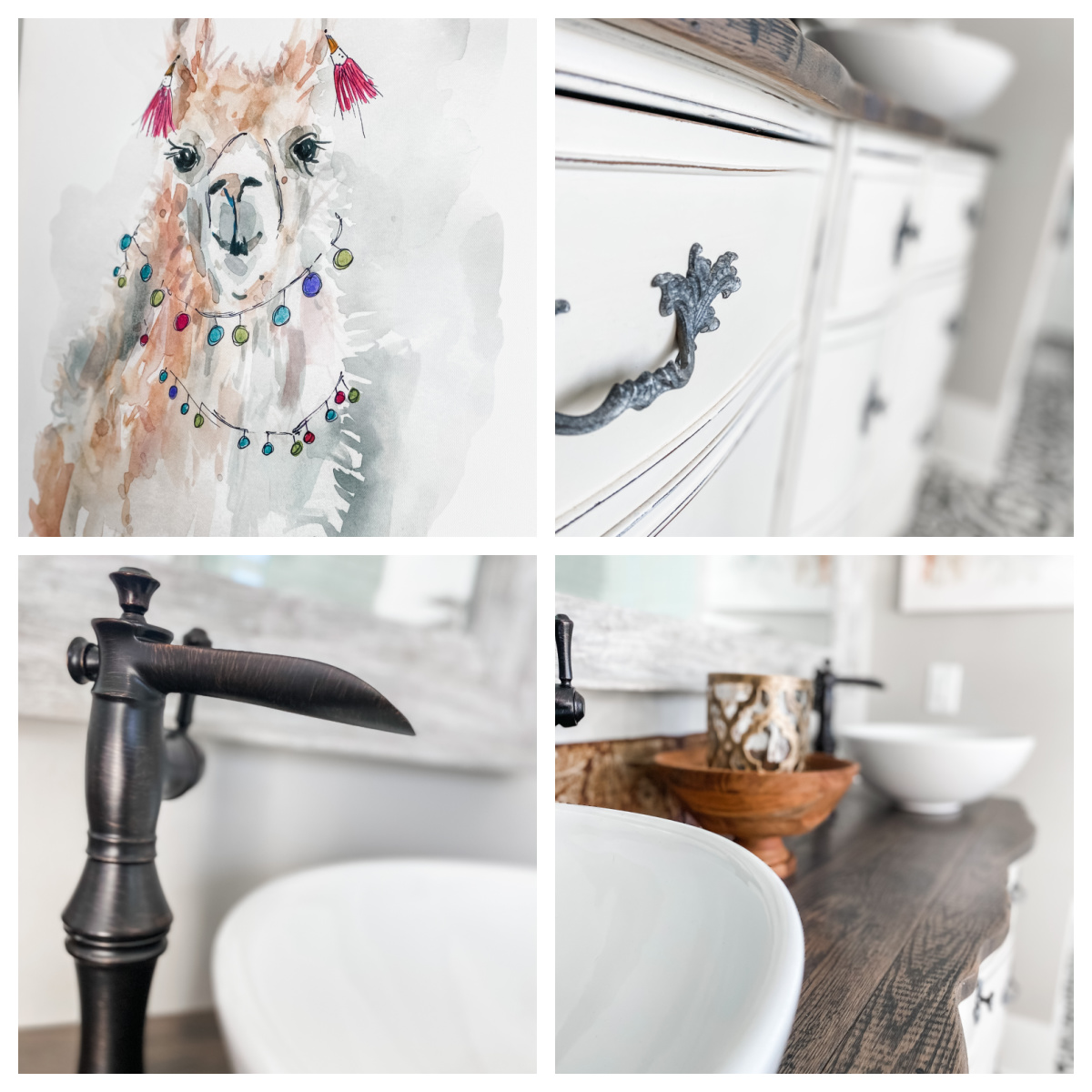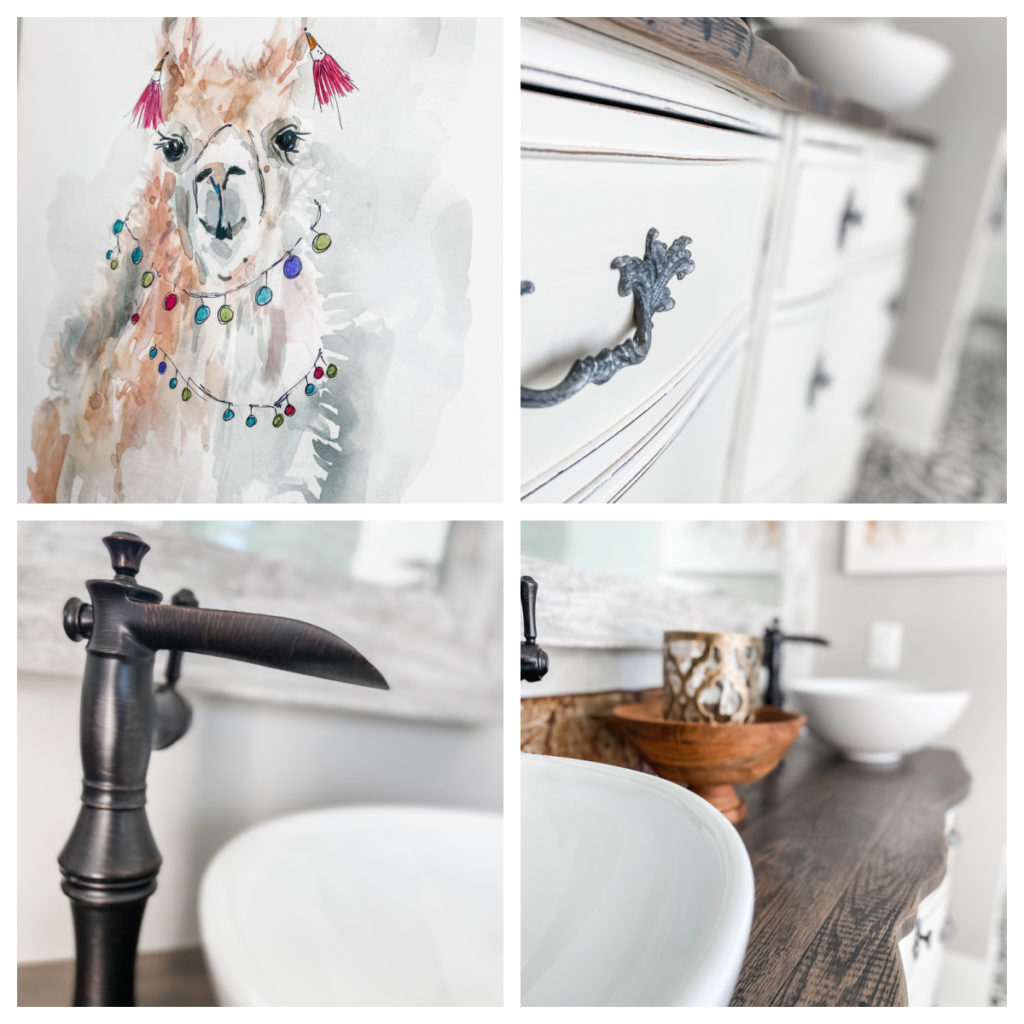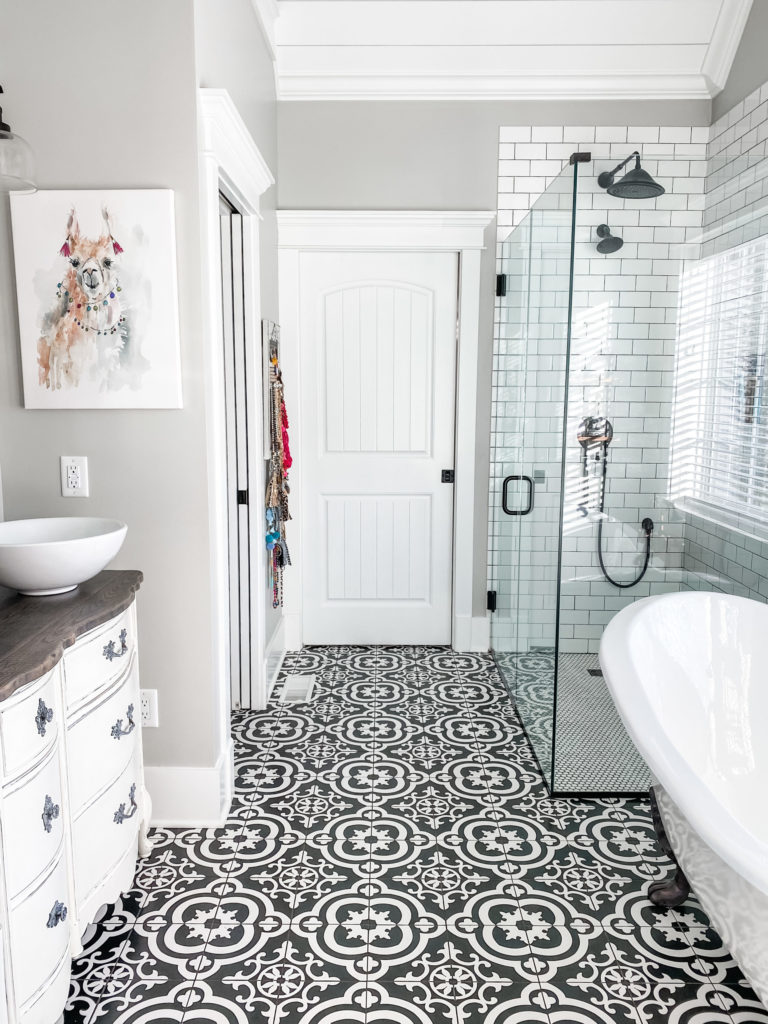 I am in LOVE with our flooring! It is the same flooring as we have in our GUEST bathroom!  So classic and beautiful! 
You see that pocket door at the back of the bathroom? Well, that is the master closet, and you WON'T be seeing that! LOL. It is totally crazy in there.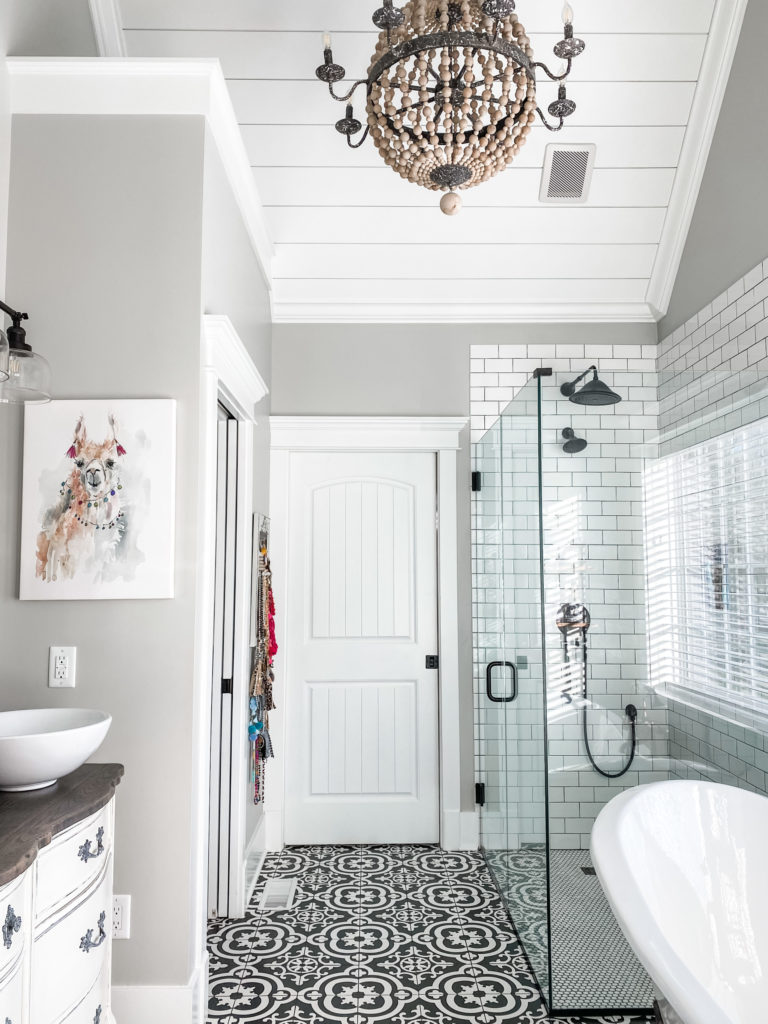 My lighting fixture in here is my absolute FAVORITE!!!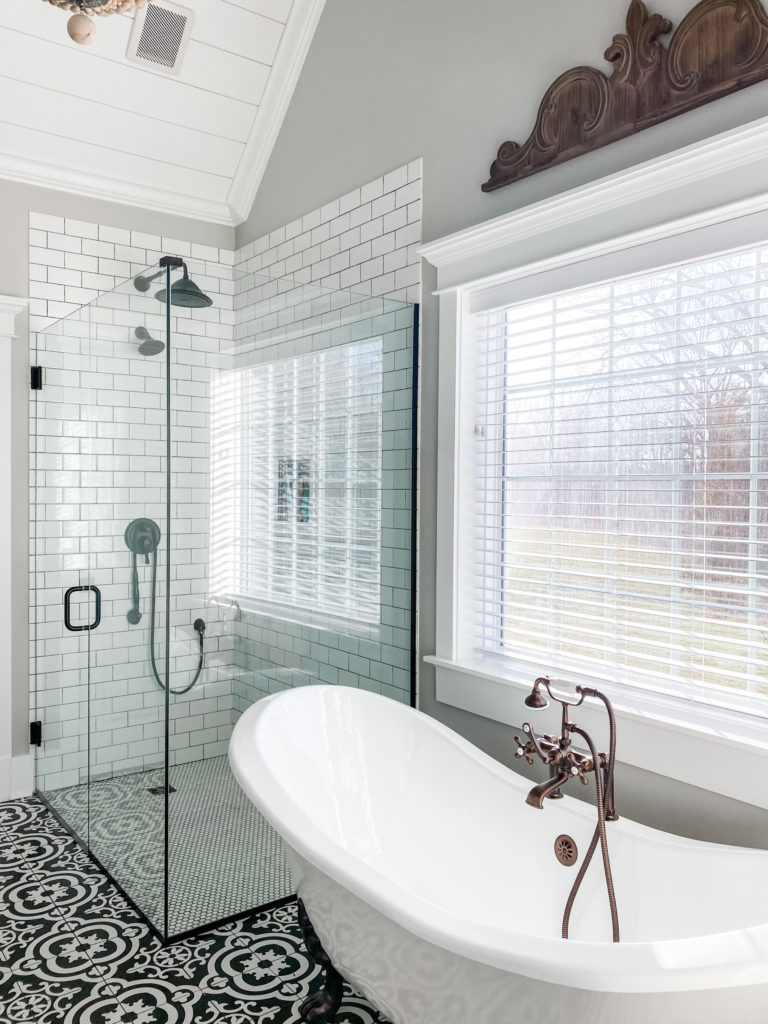 My clawfoot tub!! Ahhhh….everything I ever wanted!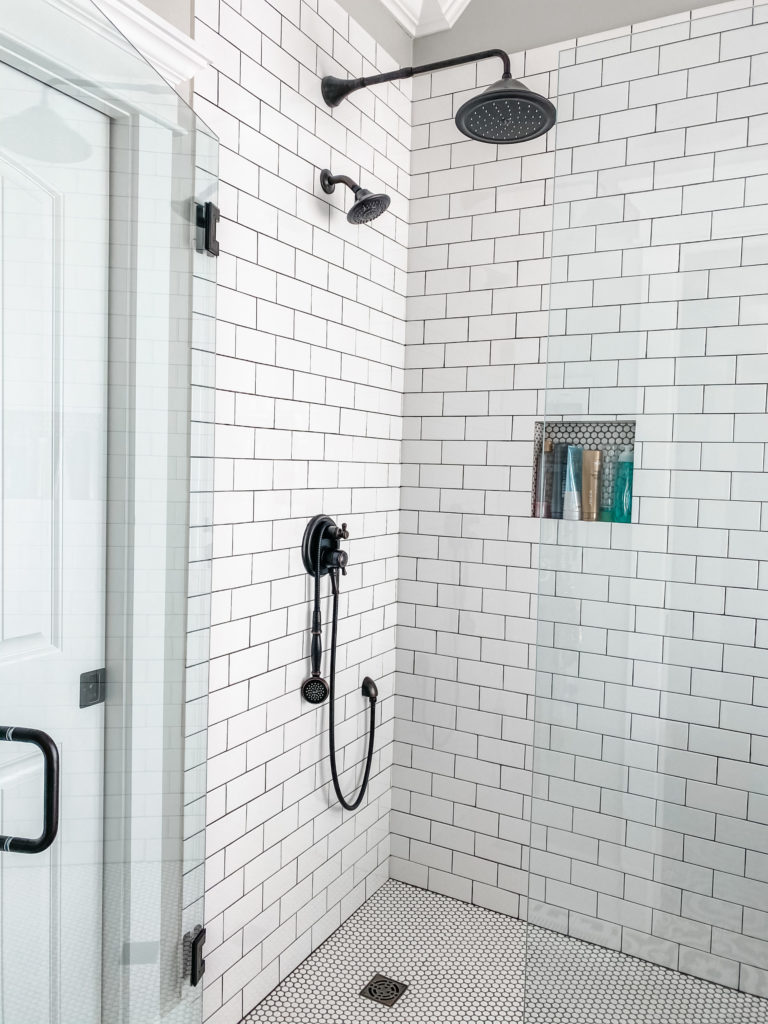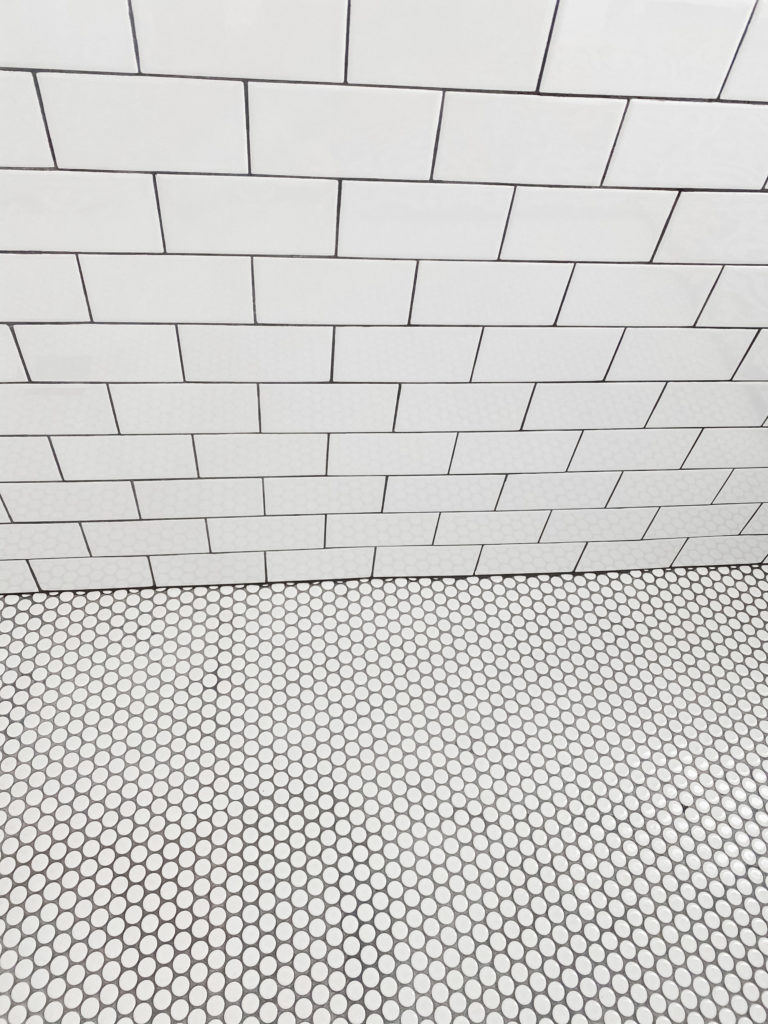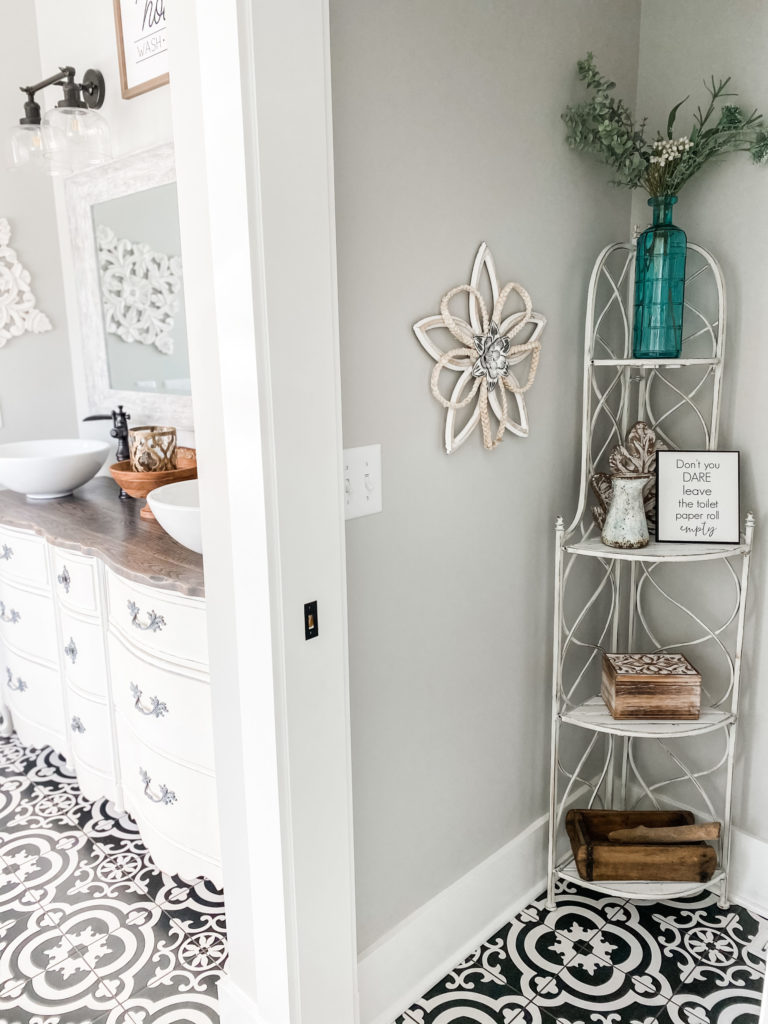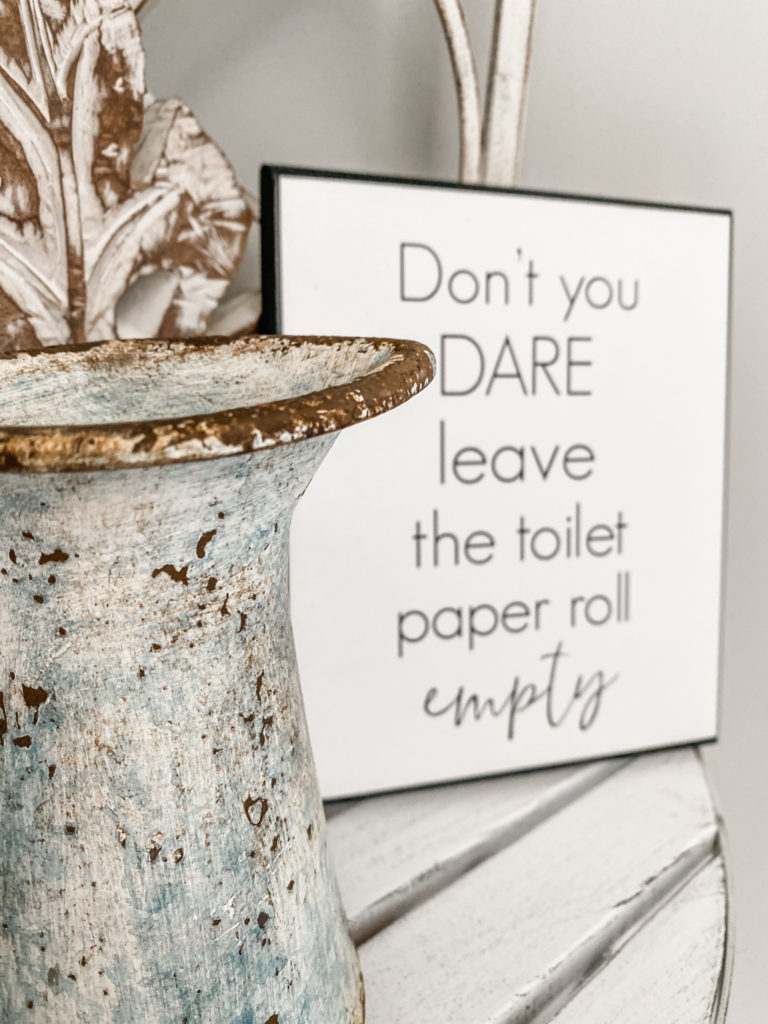 I hope you have enjoyed my master bathroom!! 
Make sure to PIN FOR LATER!