Slowly but surely I am making it through each room of our home. I can't do them all yet- because…well, they are NOT done! I only show the pretty stuff! Y'all should know that! LOL
But…My son's little bathroom is so simple and so cute…and it is mostly done. It has just the right amount of little boy and just the right amount of "grown boy"…the perfect mix for growing into a space!
His bedroom is going to be vintage sports themed…and I am SO excited for how it will look one day…but it is going to be a while on that one.
I wanted his bathroom to be a reflection of his bedroom to a degree, and I think it turned out perfectly!
The kids have a jack and jill bathroom. Each of them have their own vanity area, and in the middle- they share the bath and toilet. It works out perfectly.
Here are pictures of his side! (Over time, as we are living here longer…I know I will add things along the way. Don't worry- I will always show you as I go!)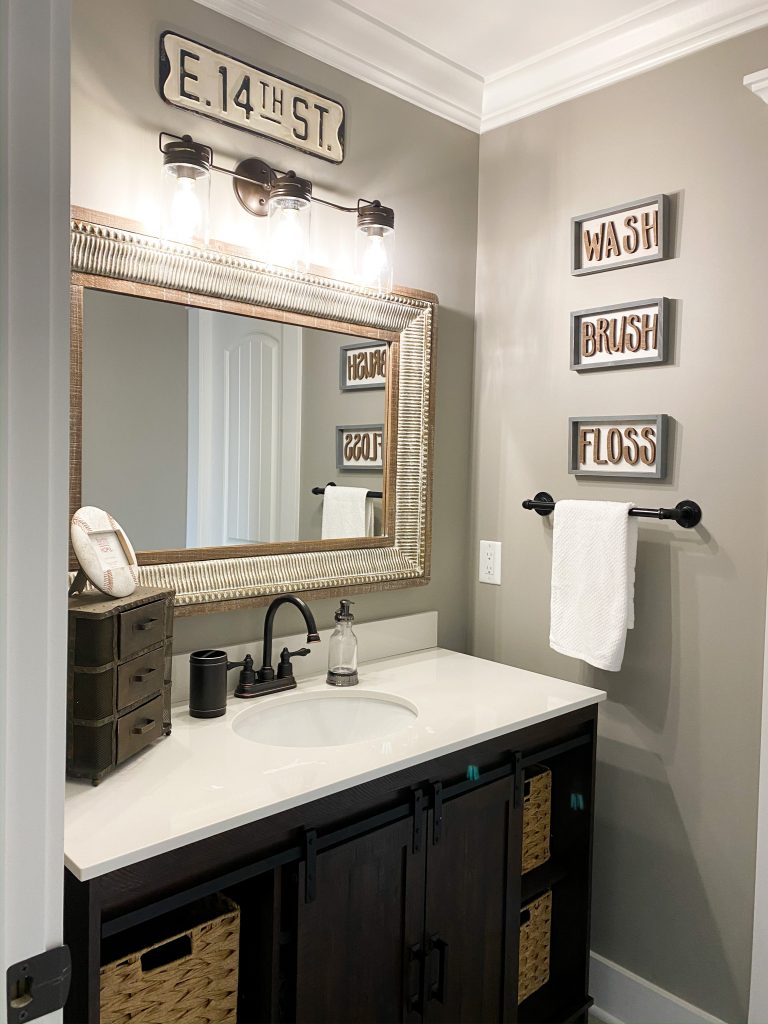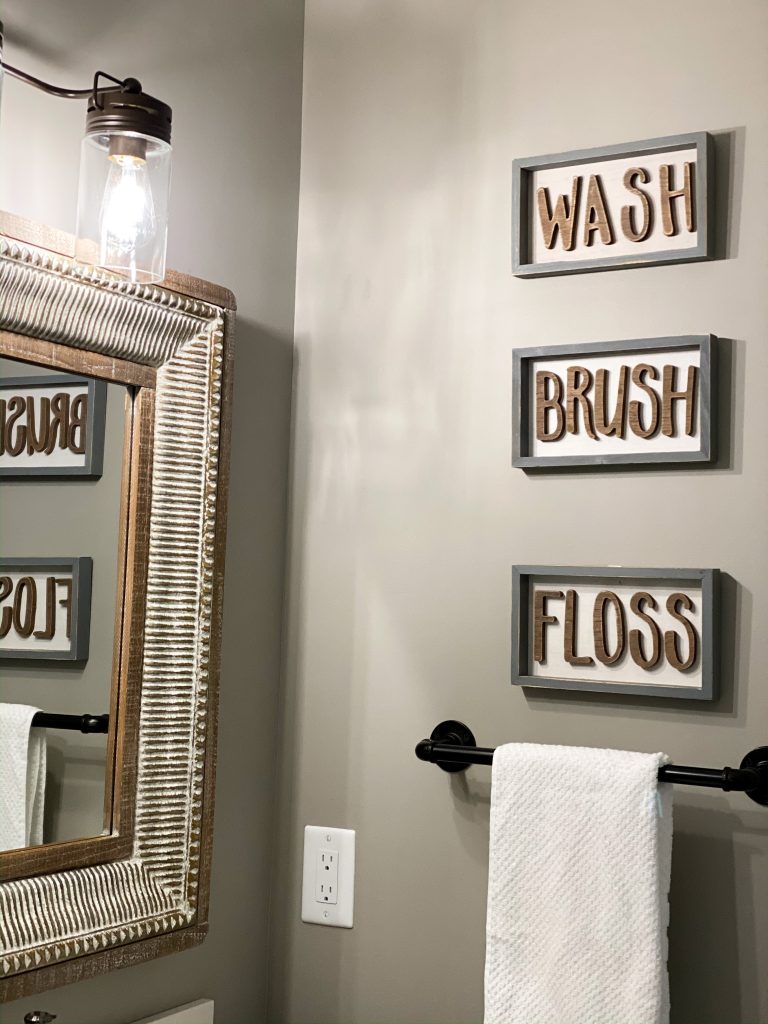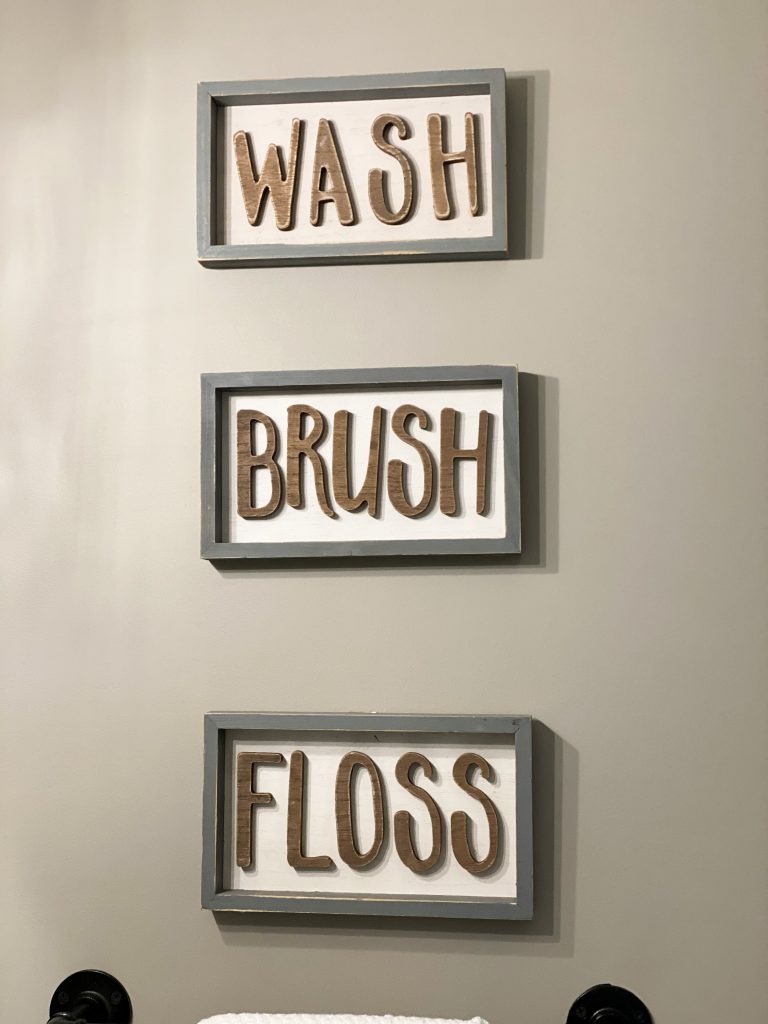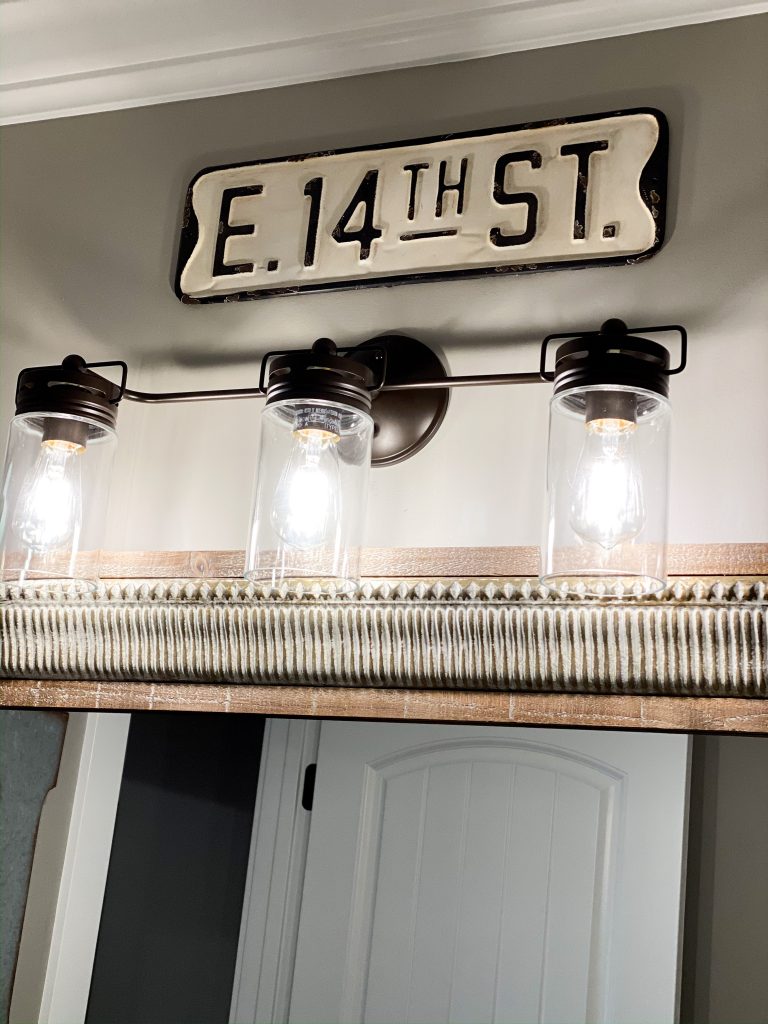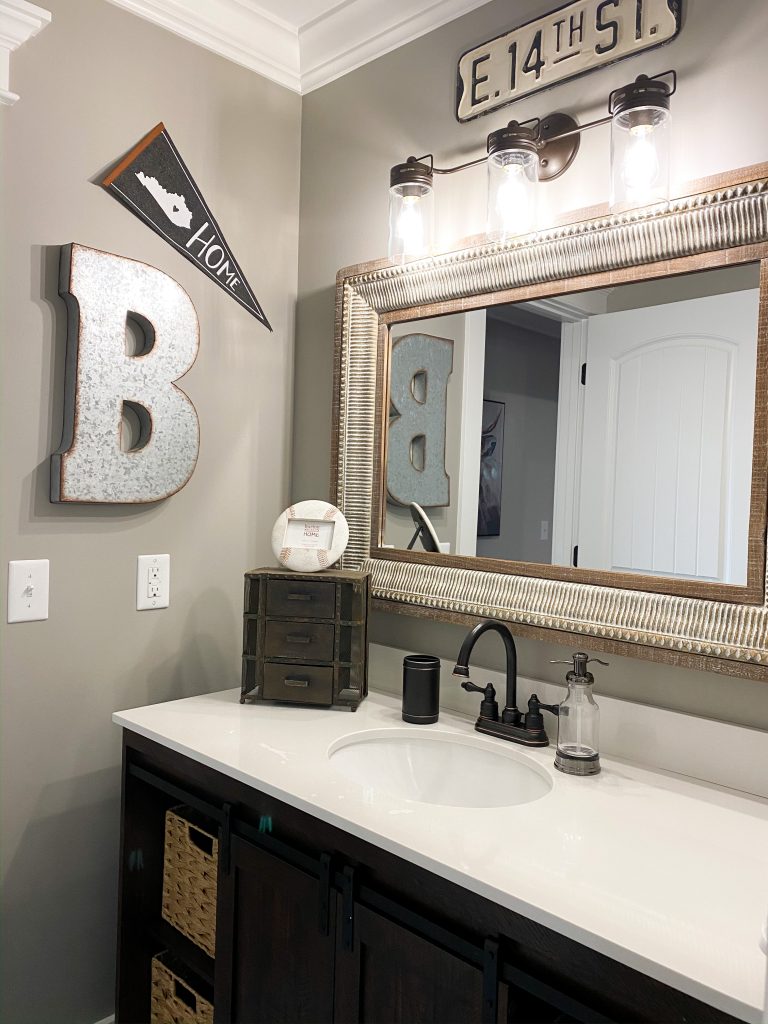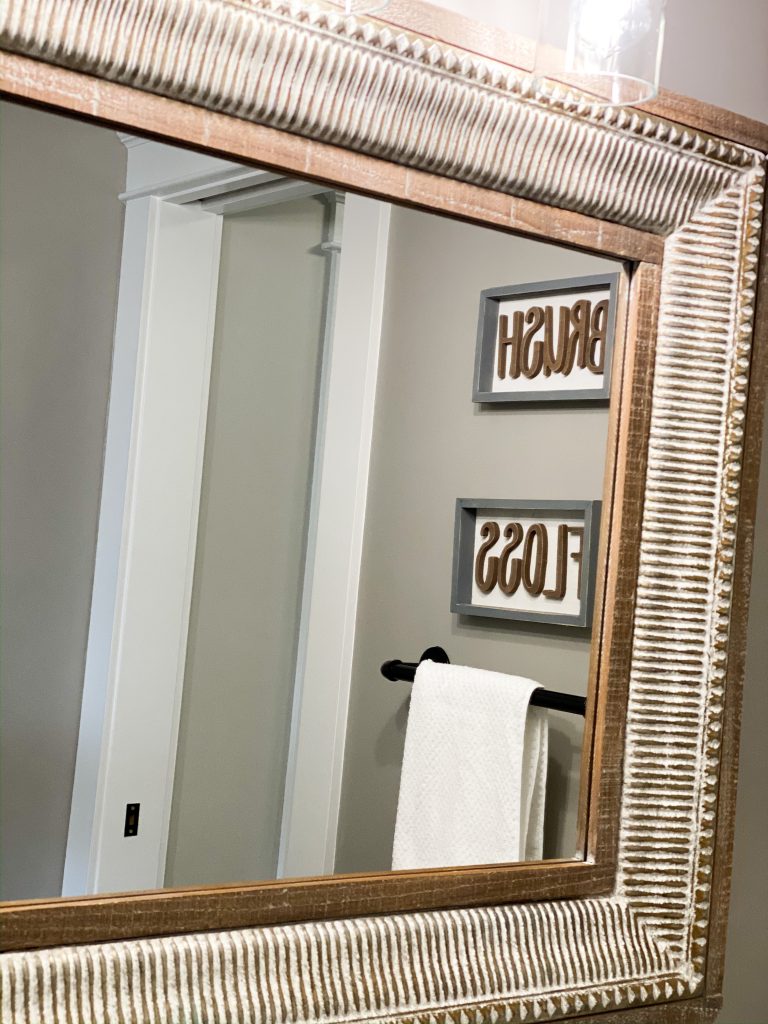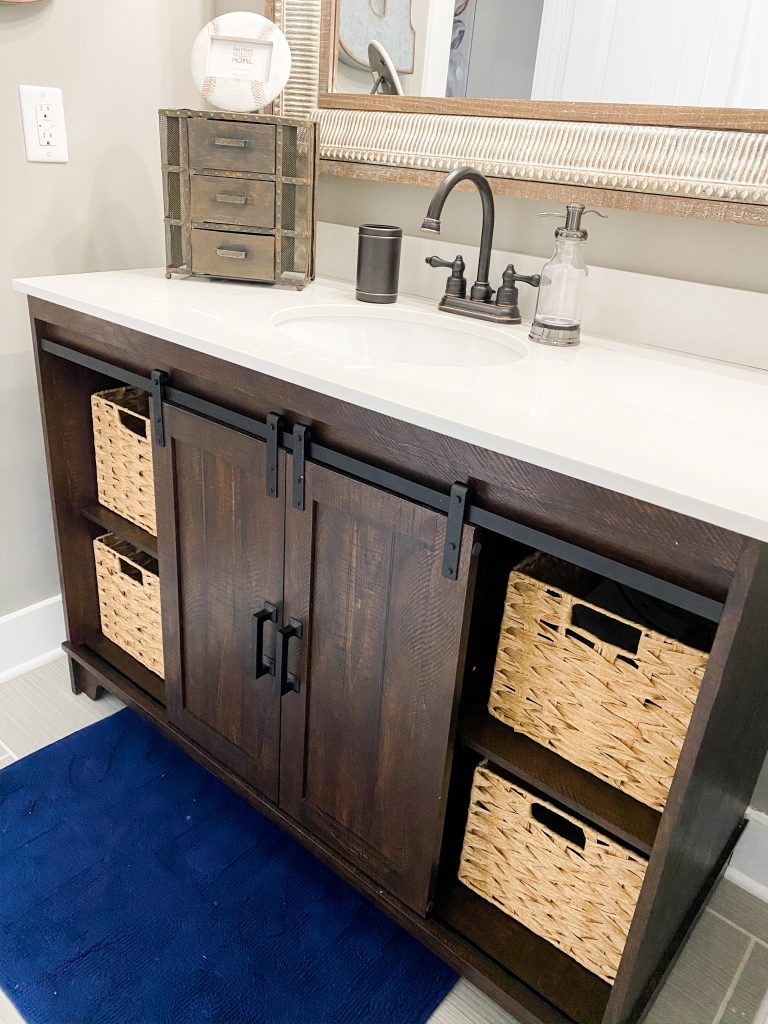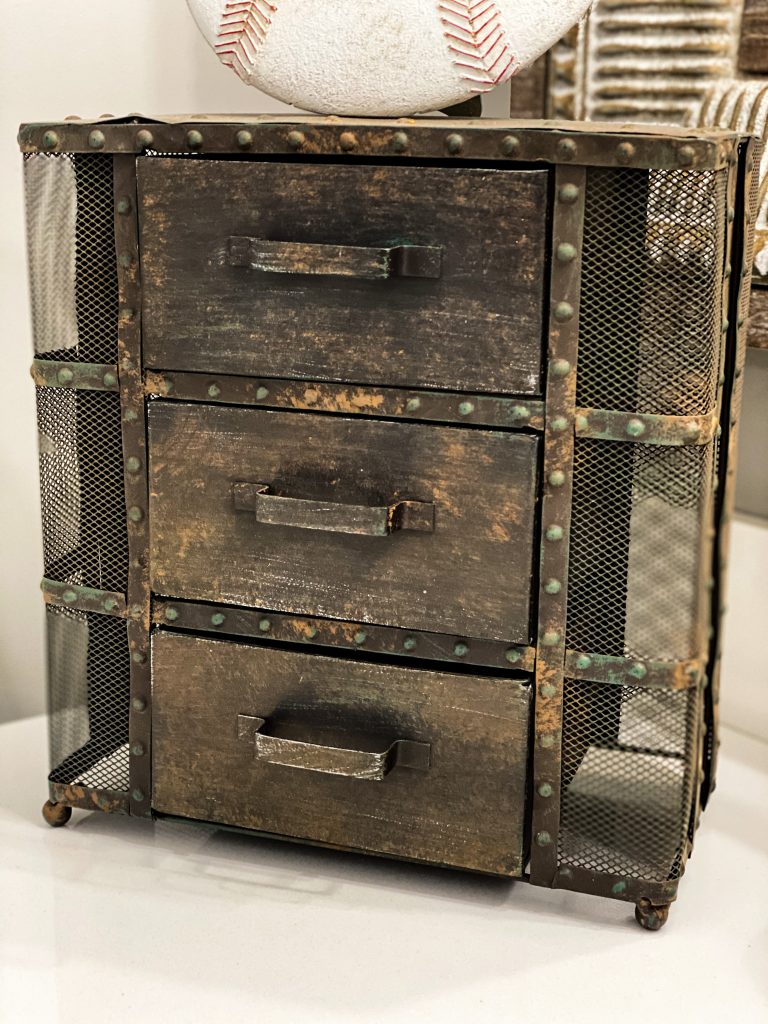 What do you think? He loves it! He feels like a big boy, yet it still has that little boy charm!
PIN FOR LATER!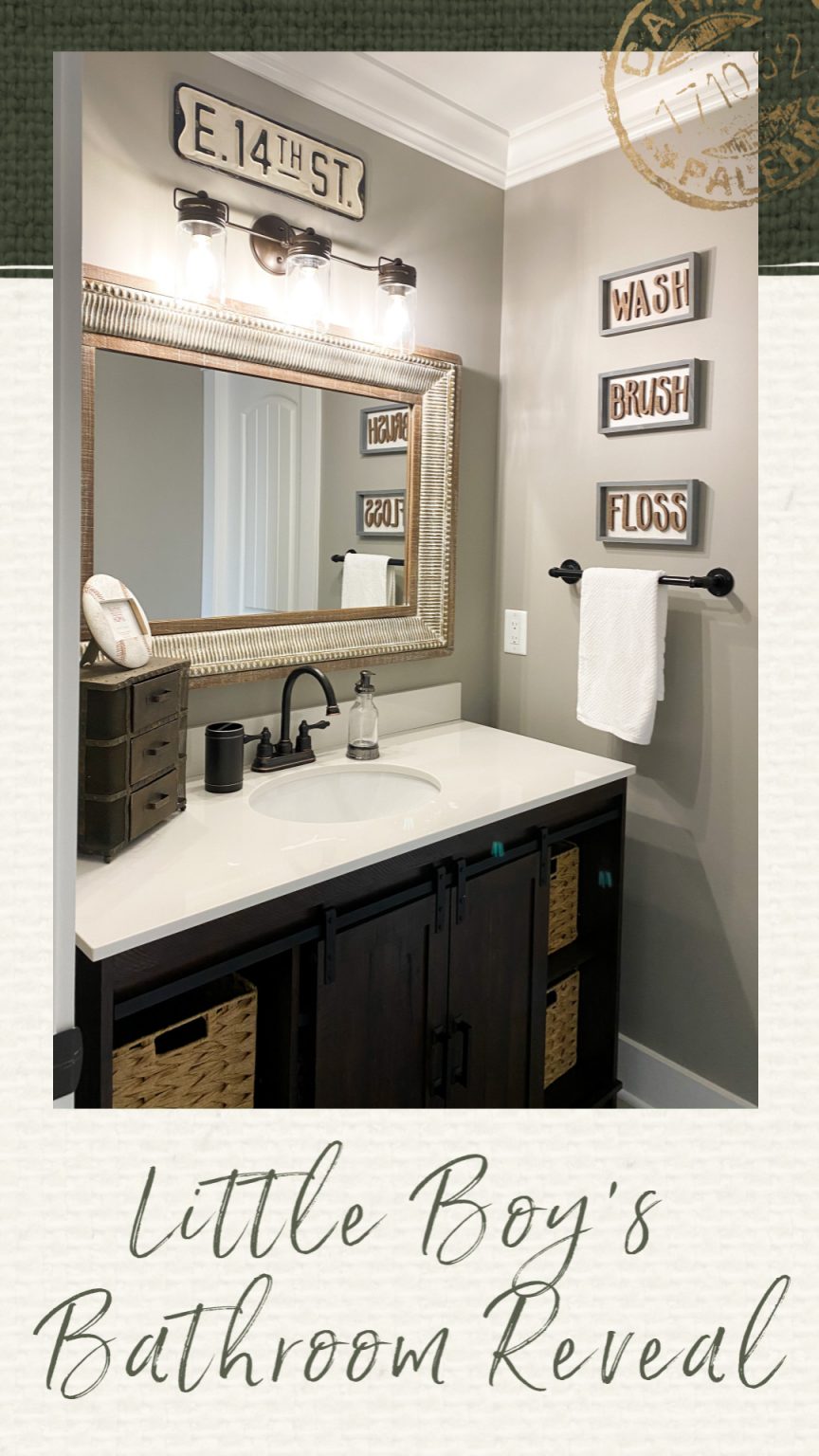 FOLLOW ON SOCIAL MEDIA!
Facebook|Instagram|Pinterest|YouTube|Email