Hey everybody! I was so ready to find a springtime or Easter craft, and Dollar Tree did not let me down! I found the cutest CHICK wood cutout, and I gave it a super fun makeover on Facebook LIVE!
Be sure and go back to the replay of exactly how I did this project on the RE-FABBED FACEBOOK PAGE, and if you want to be notified when I'm doing a live craft or when a new blog post is up, don't forget to sign up for FREE TEXT NOTIFICATIONS, so you never miss a thing!
For this adorable project you need THESE colored paints (if you do it exactly like mine):

Apple Barrel paint in the following shades:
Yellow Flame
Golden Sunset
Harvest Orange
Cloudless
Pavement
White
Since I showed you HOW I did the chick…it is NOW time to show you WHAT I did with her in my house! (specifically my guest bathroom!)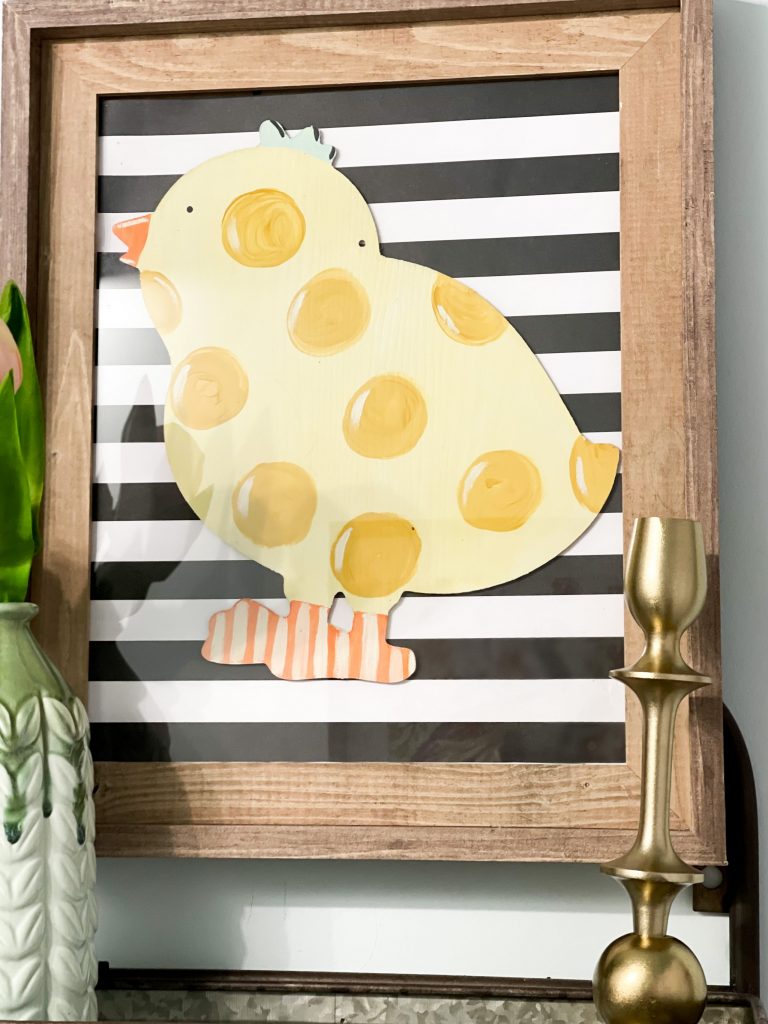 I want to say this…I DID try to put a bow on her, but I just couldn't get it to look like I wanted, so I left it plain. I decided NOT to fill in the hole, but you totally can!
ALL I did was take a frame that I already had, put a piece of black and white scrapbook paper…and then stick the chick in with a little hot glue!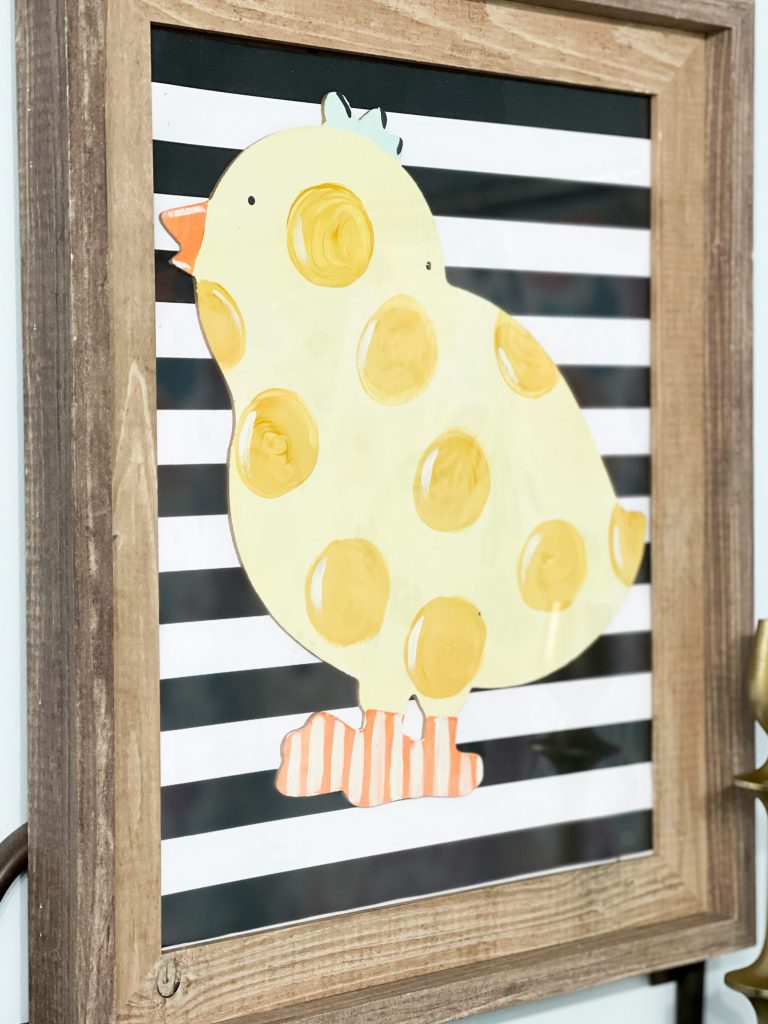 I couldn't be happier about the way my little chickadee turned out today! I hope
you'll go back and watch the replay and leave me a show of hands when you
come across the Crafty Quote of the Day: "We don't really do standard here, we
do EXTRA at Re-Fabbed." LOL!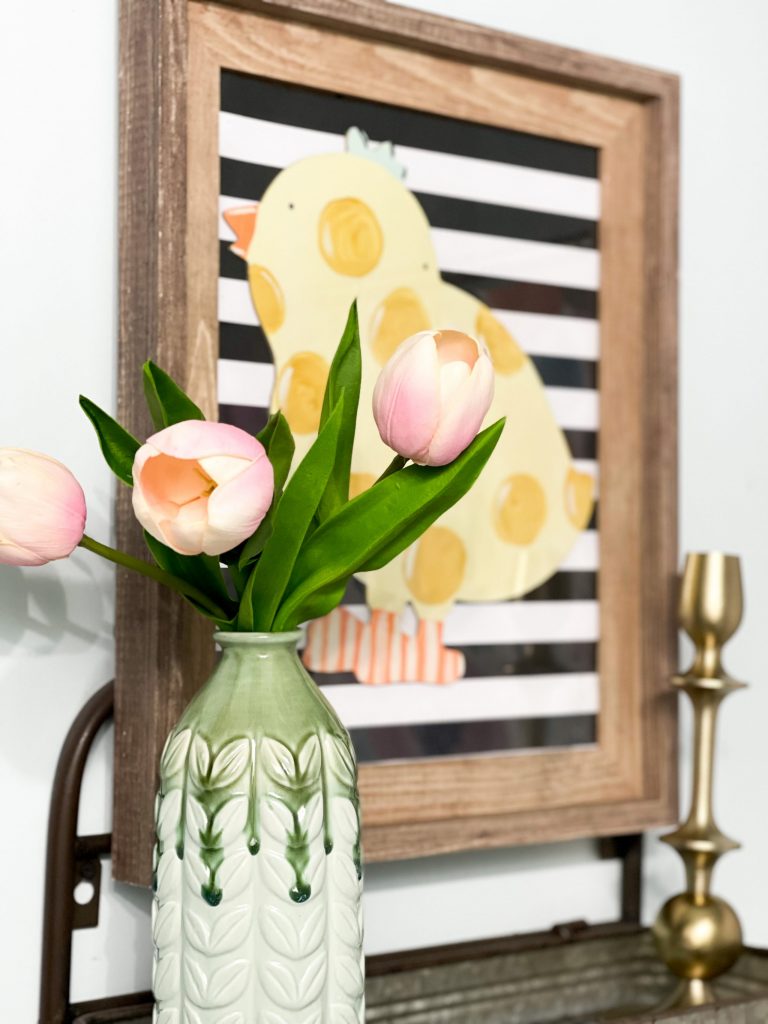 See y'all soon with some more Easter and springtime inspiration!
PIN FOR LATER!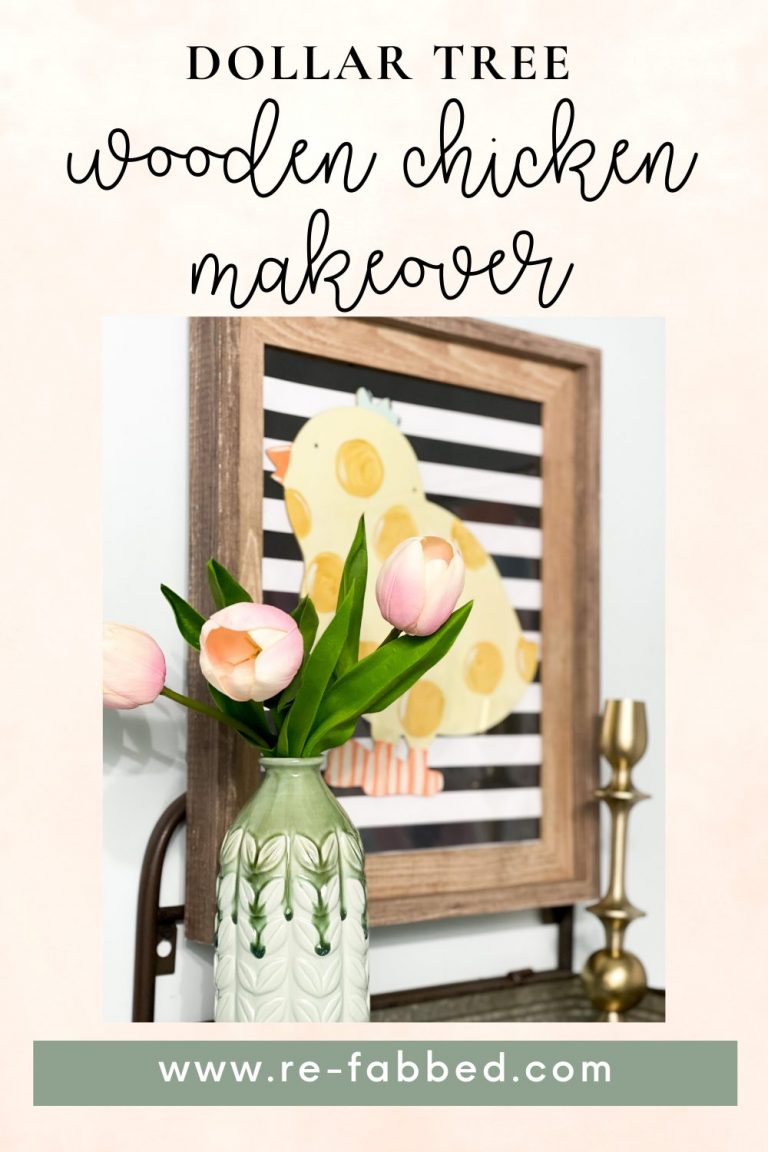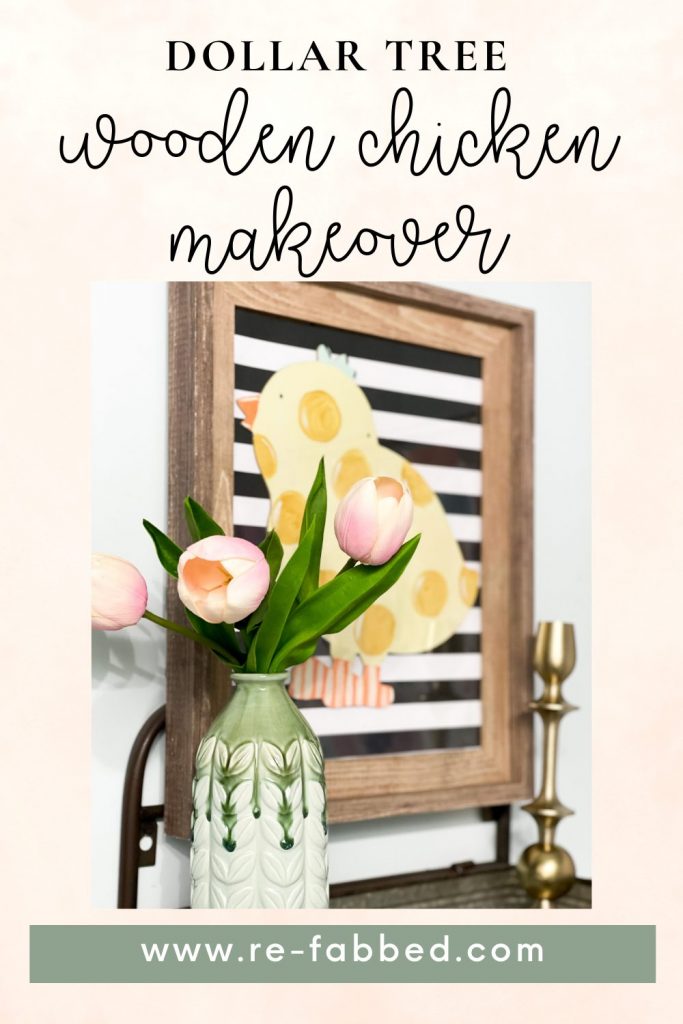 Don't forget to join the TEXT LIST!