I found this letter R on clearance at Hobby Lobby several years ago. I used it for a while as is. I mean… it's a SUPER  cute statement piece, am I right?? It's a BIG R (and lower case- which I am alllll about) ! I wanted to keep using it, but I was ready for a change!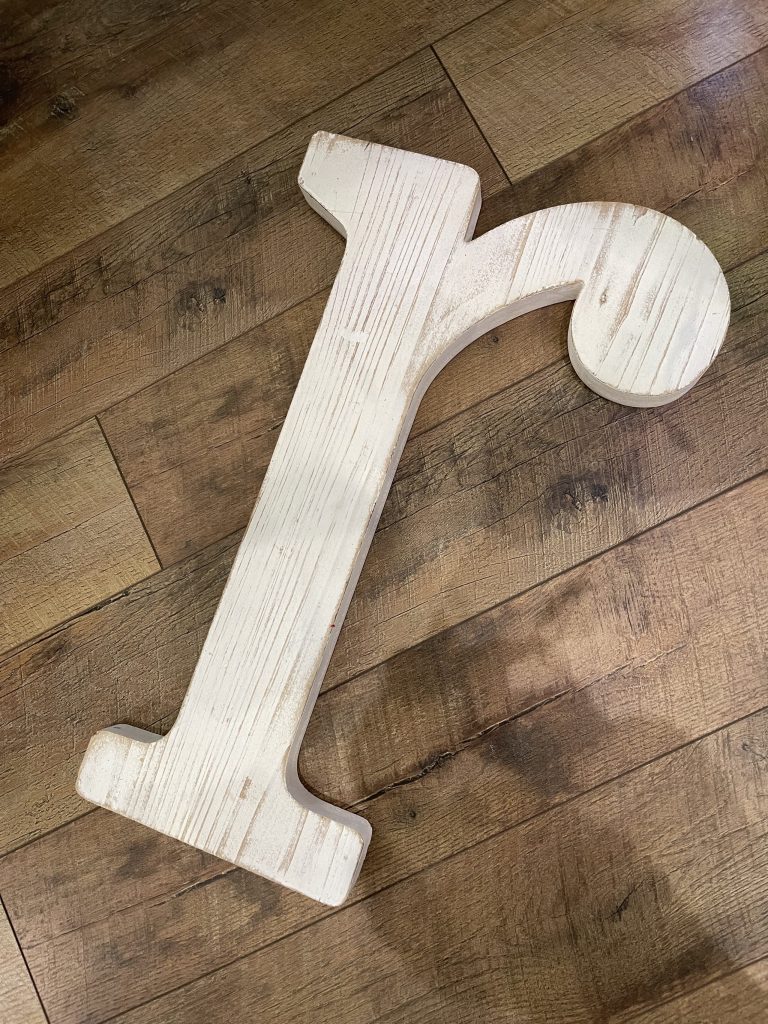 I found this gift-wrapping paper at the DOLLAR TREE, and I had to have it! The subtle pattern and shades of blush and beige were calling to me!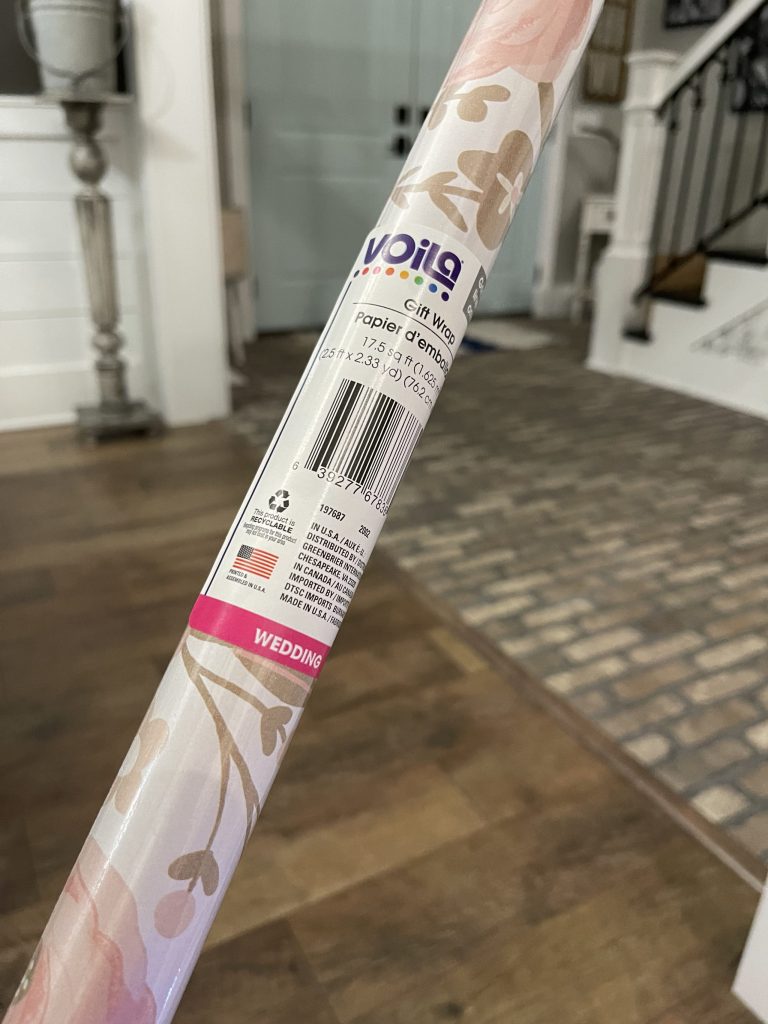 I flipped the R upside down on the back of the wrapping paper and traced around it with a pencil. I cut the R out with a good pair of scissors and used Mod Podge to adhere the paper to the wood, making sure to keep the paper smooth with no bubbles (well, I TRIED to get no bubbles!!)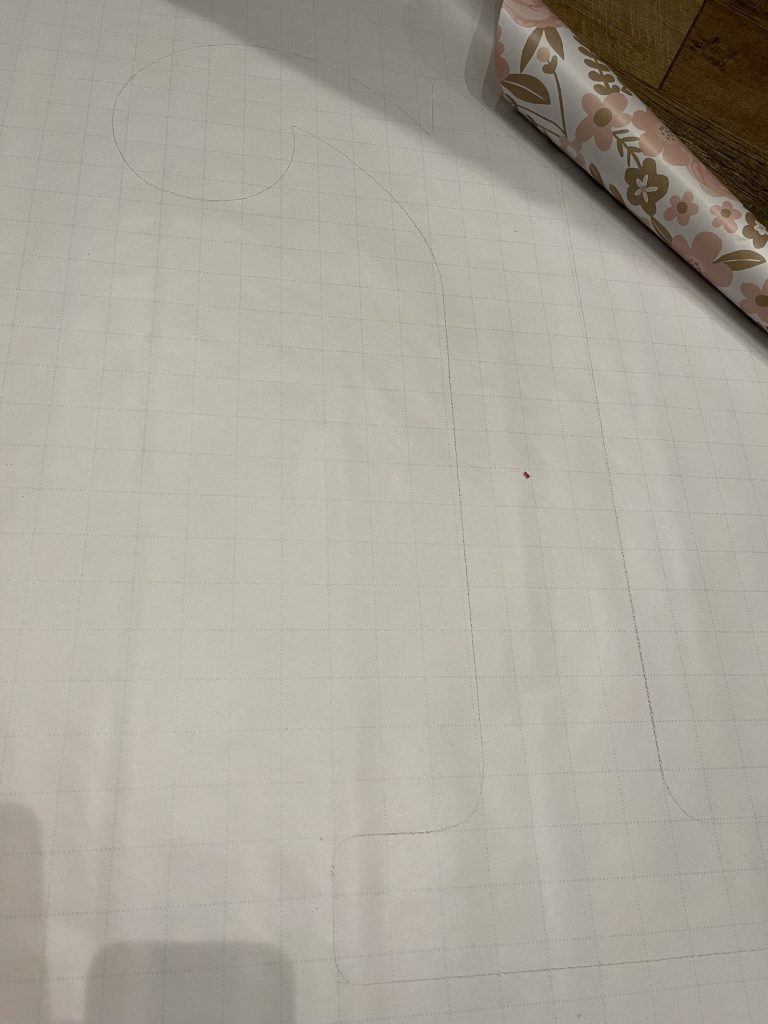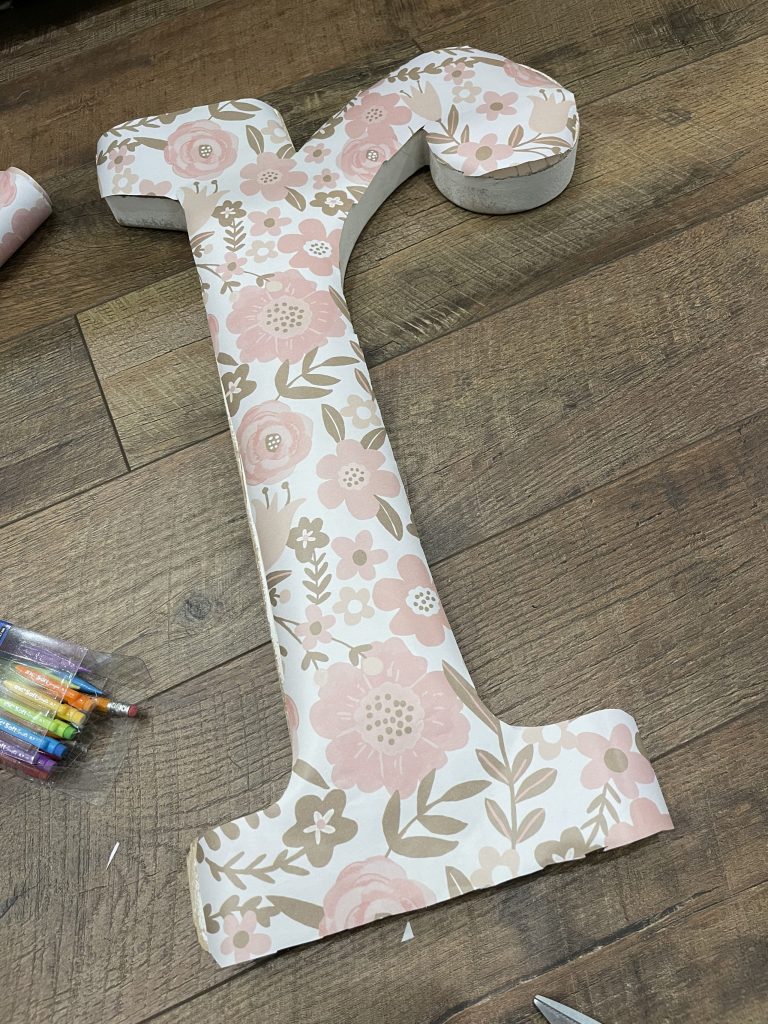 I sanded the edges to give the whole piece a finished look. Literally… that's it!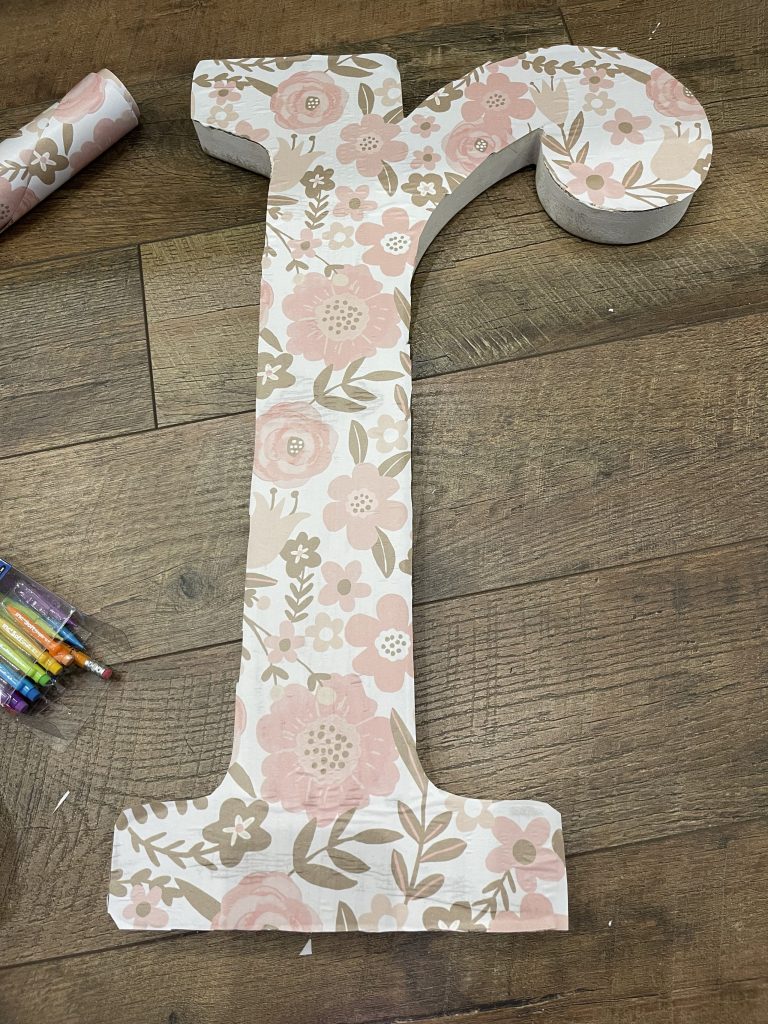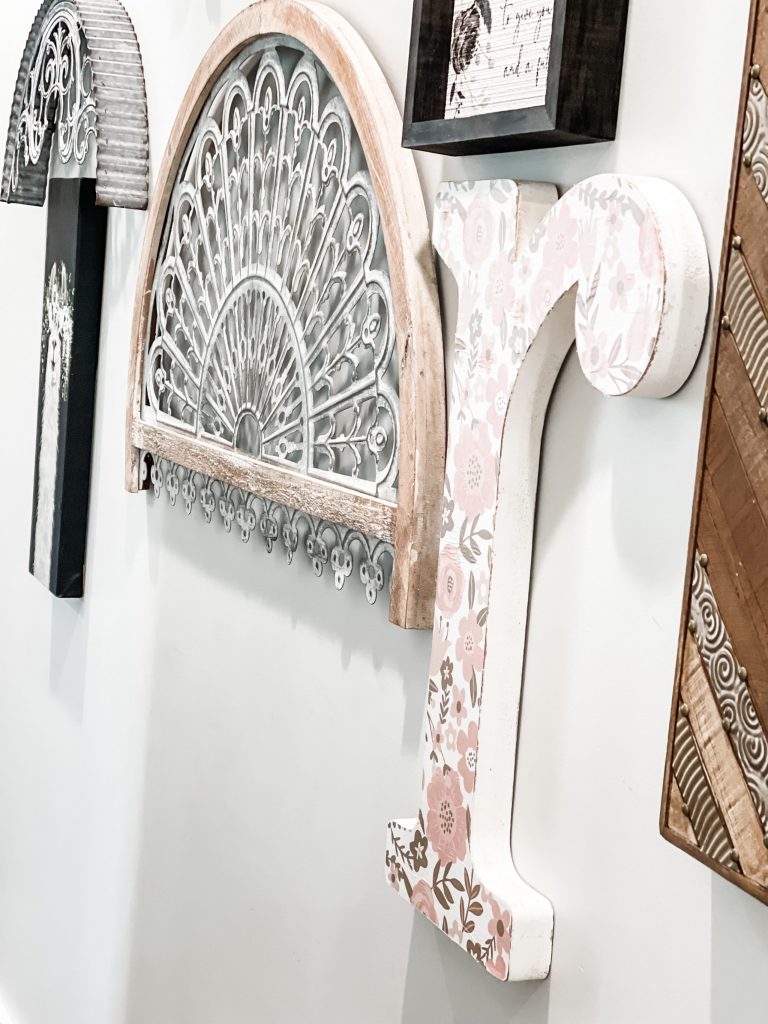 I am always so excited to share the quick and easy projects with y'all…especially the ones like this that really pack a punch! I love how this little update turned out!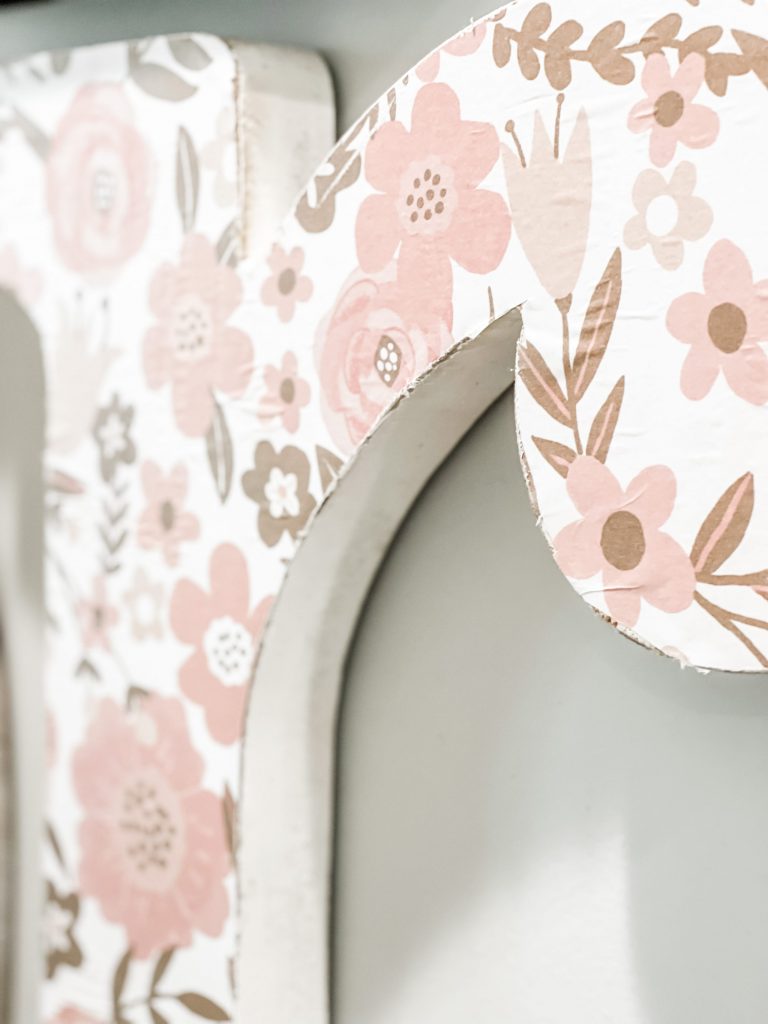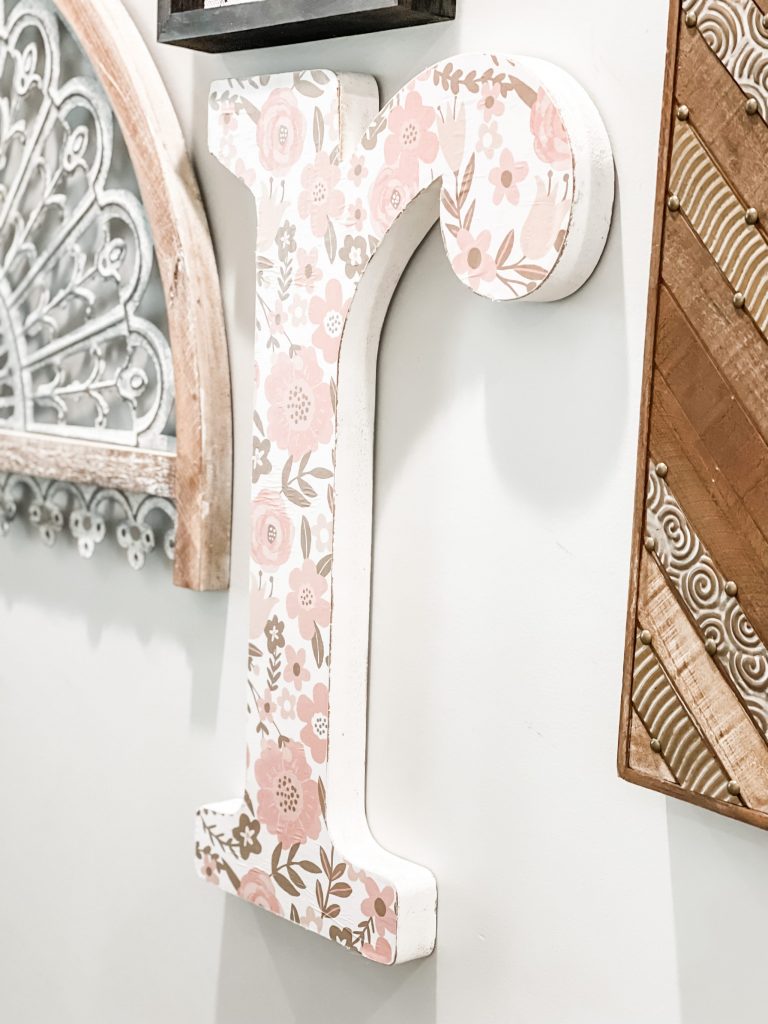 I hope you enjoyed this EASY makeover! I think it looks just perfect on my little hallway gallery wall!