Hello everybody! I'm so grateful you're here with me today for a quick sign makeover! I saw this Faith Sign at Dollar General and it was a STEAL at only $8! I think the greenery on the background is beautiful! And floral arrangements in
only shades of green are sooooo on trend!
I didn't really love the woodgrain Faith part that was adhered to the background, though. It was just a little too plain for me! Y'all already know I started making a plan right there in the Dollar General to change it up!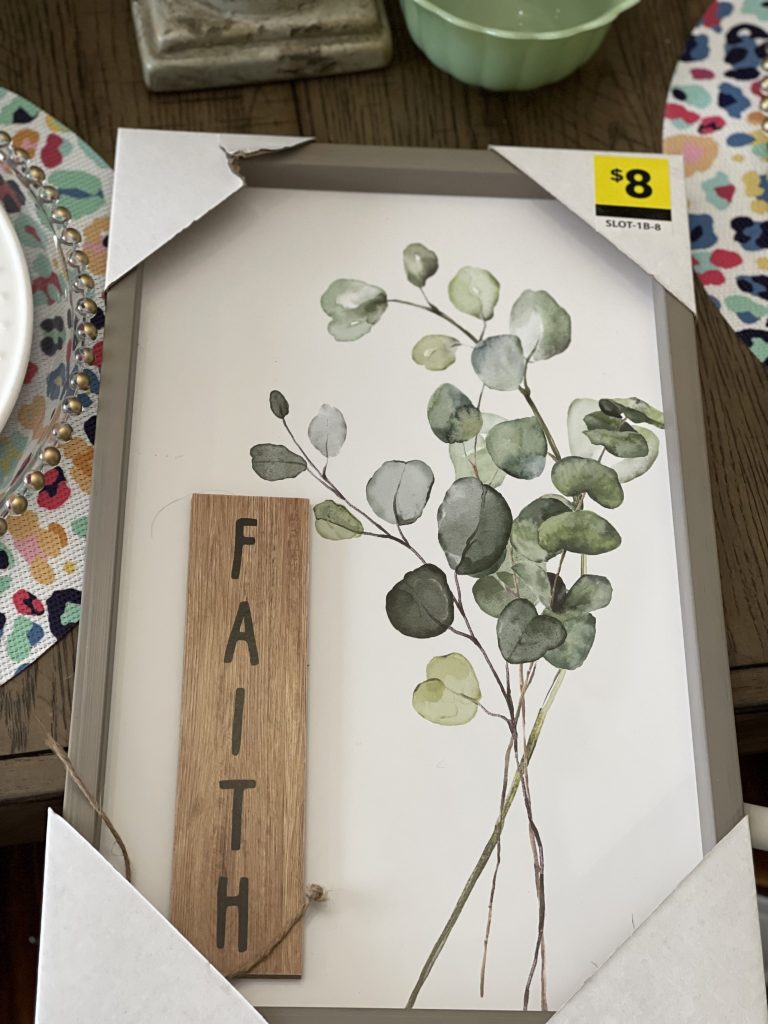 This is a really quick makeover, but so impactful in my opinion! I picked a white scrapbook paper with a gold foiled pattern from my stash (from Hobby Lobby) and cut it down to the same size as the Faith sign!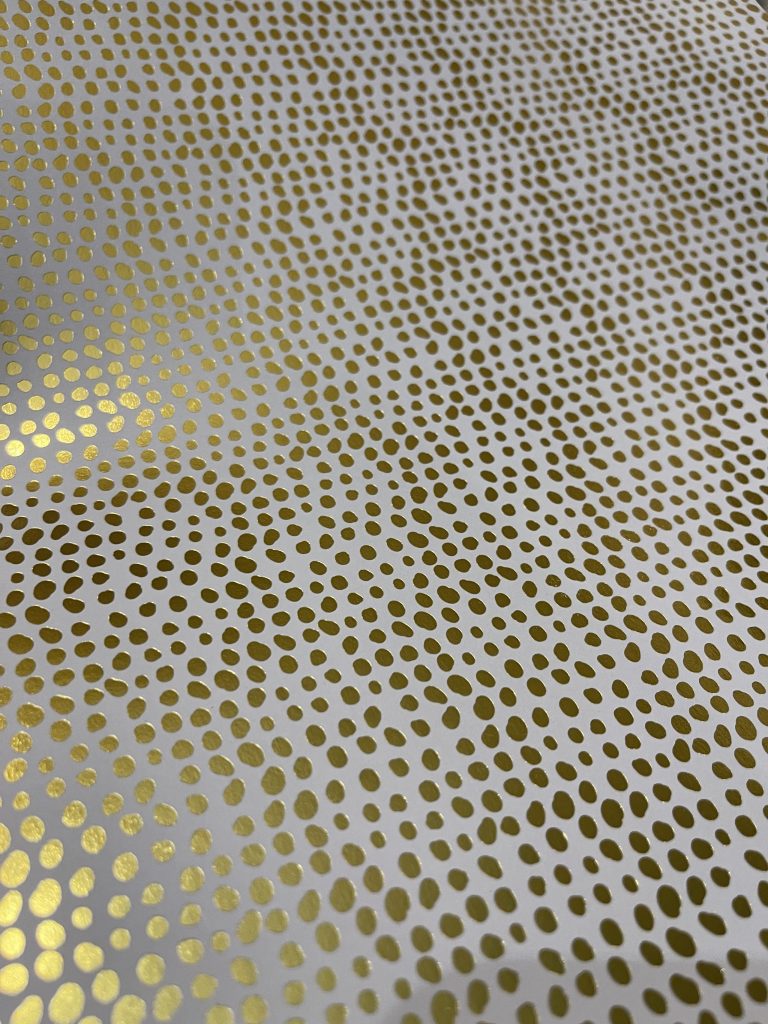 I then covered up the woodgrain portion. I used my Mod Podge to adhere it and then sanded the edged with my sanding block.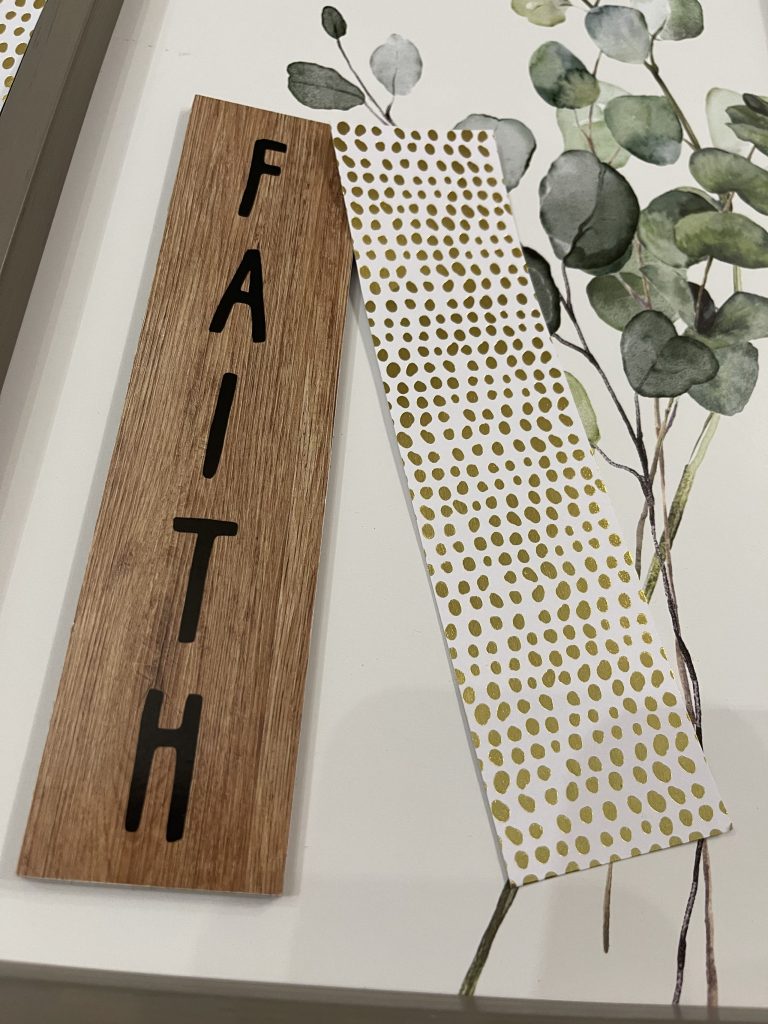 Next, I knew I wanted to add some more gold accents to pull everything together. What to use for that?? Gold nail polish, of course!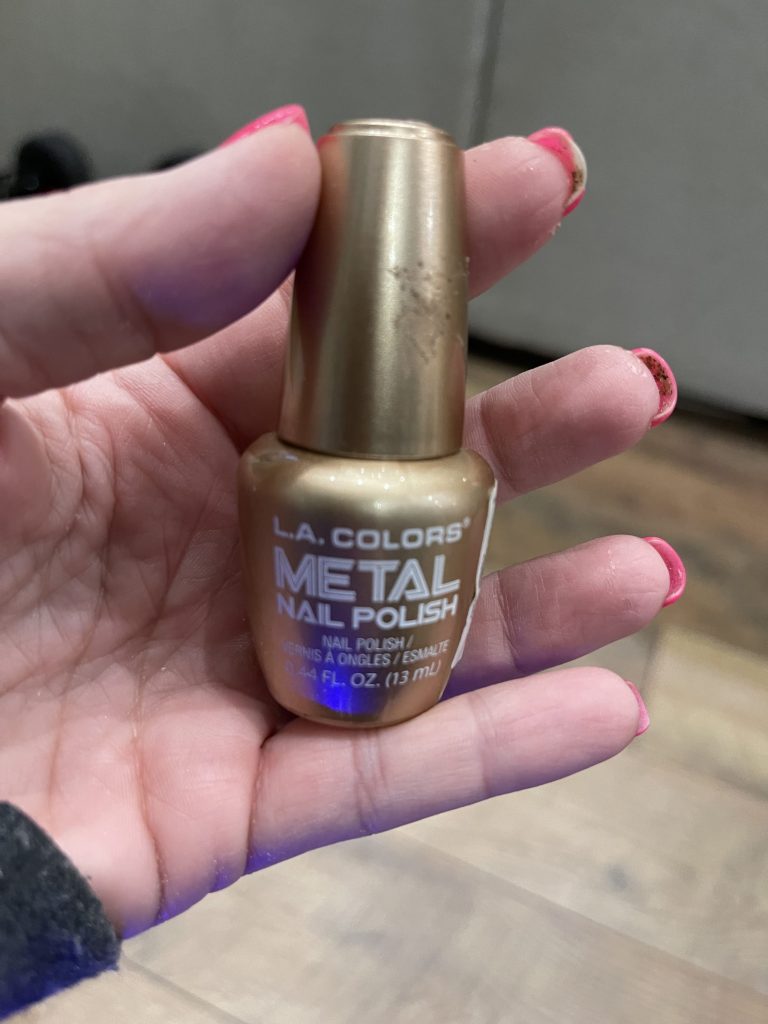 I simply added the gold polish to the edges of the frame and that whole sign became such a sophisticated piece that I couldn't wait to find the perfect spot for it!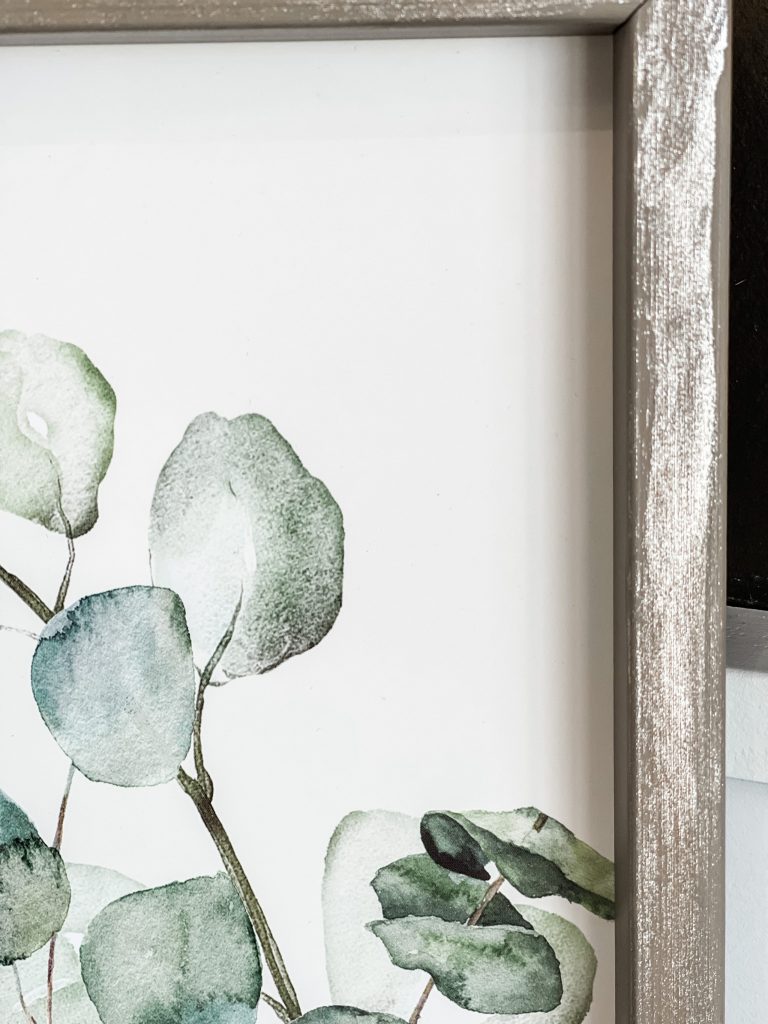 At this point you can be totally done, or you could add anything you want to the gold foiled piece! If you wanted to use alphabet stickers to add your family's name or even add Faith back to the piece! With these sign updates, the
possibilities are endless! Make it completely YOU!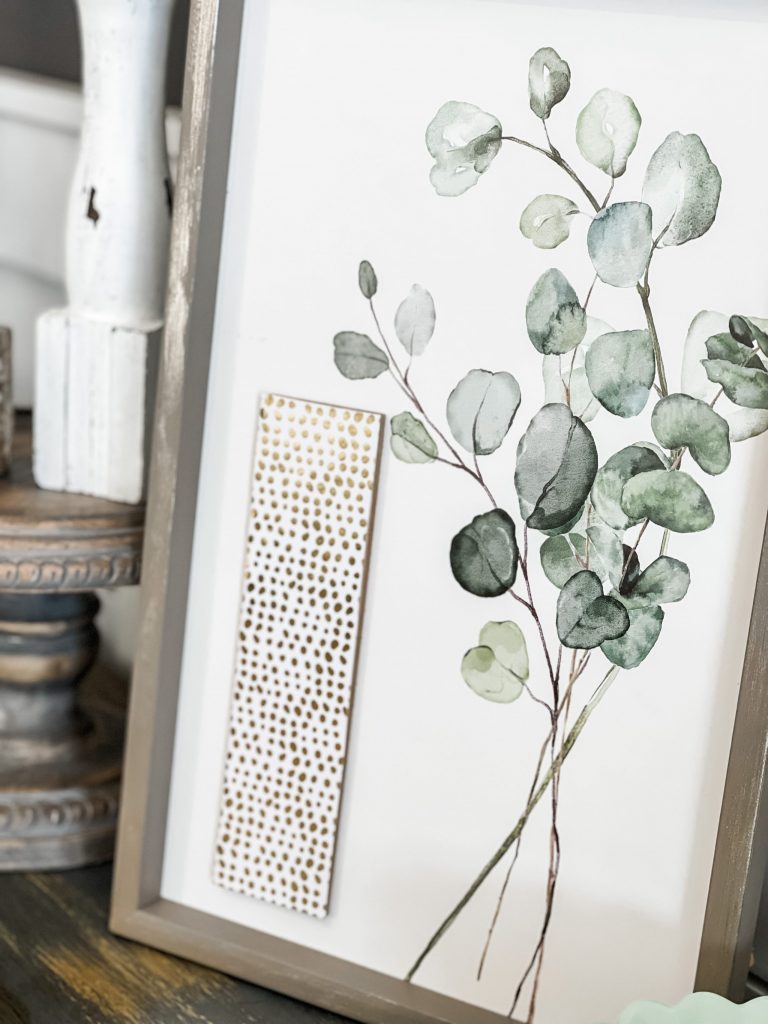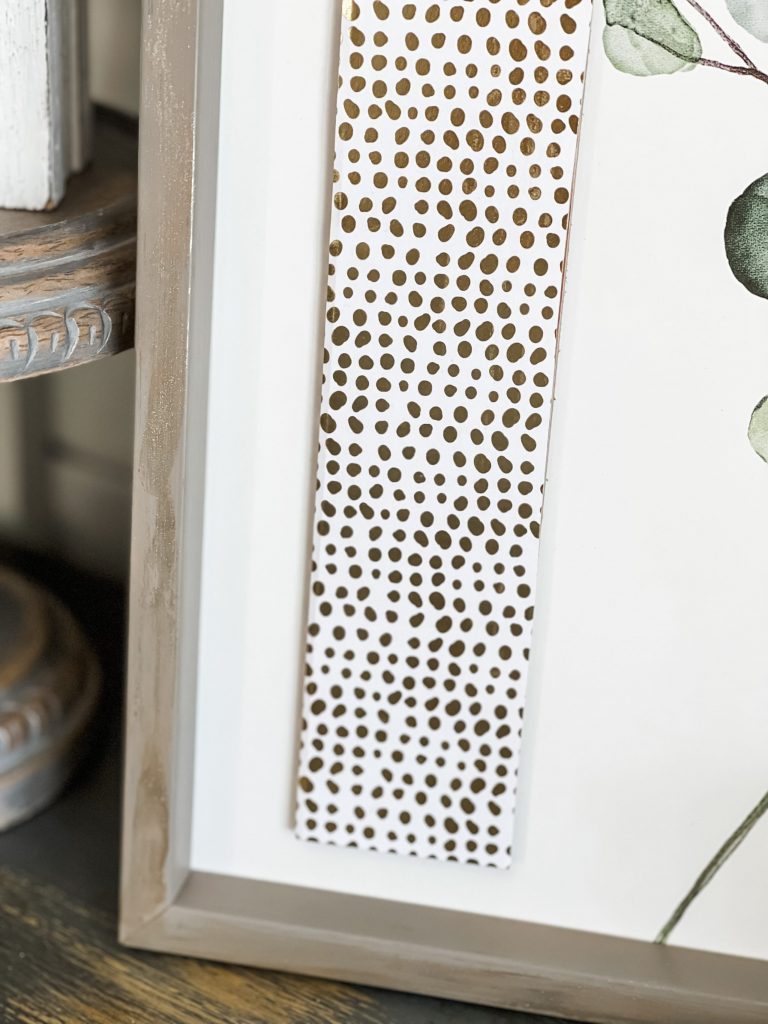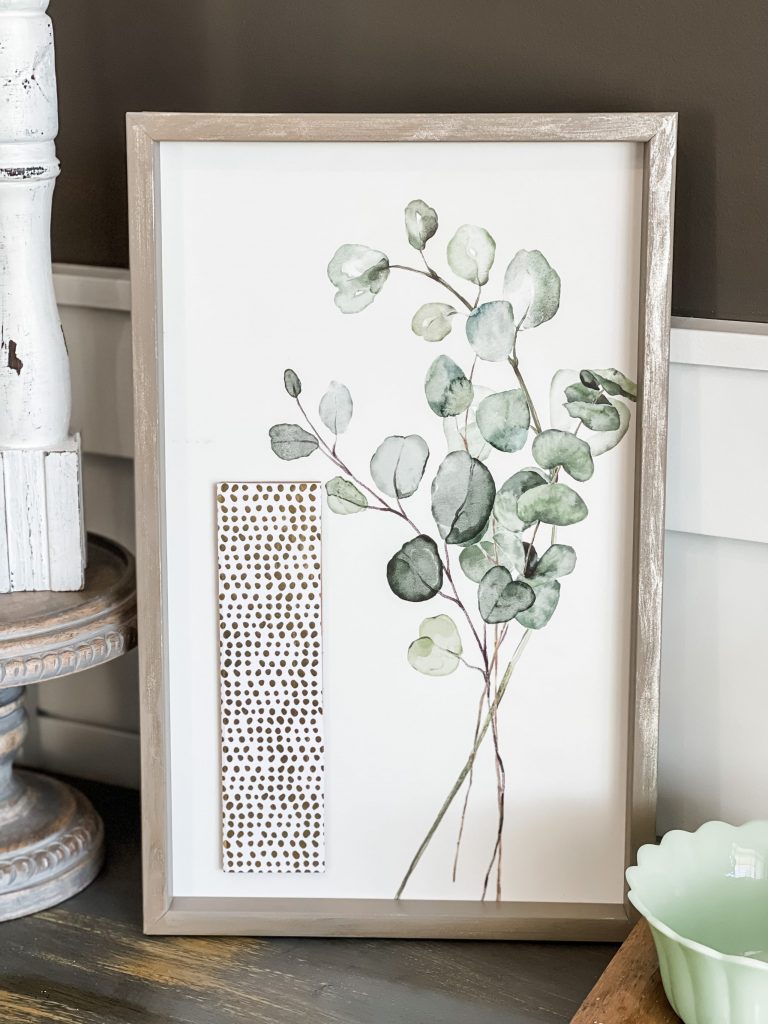 Thank you SO much for joining me for this quick project! I couldn't love it more, and I think adding those pops of gold change the whole vibe of this piece. I will be back soon with more fun things to share with you! Until then, only hide your faith if you're covering it on this sign! See y'all soon!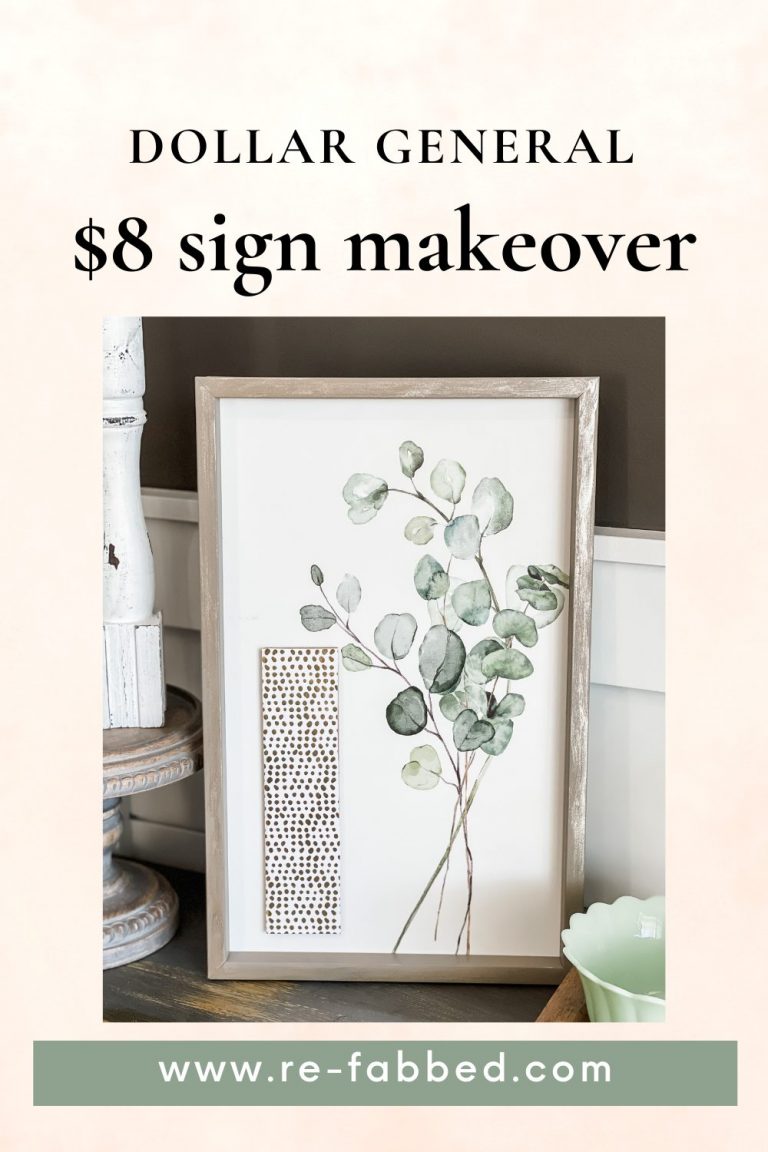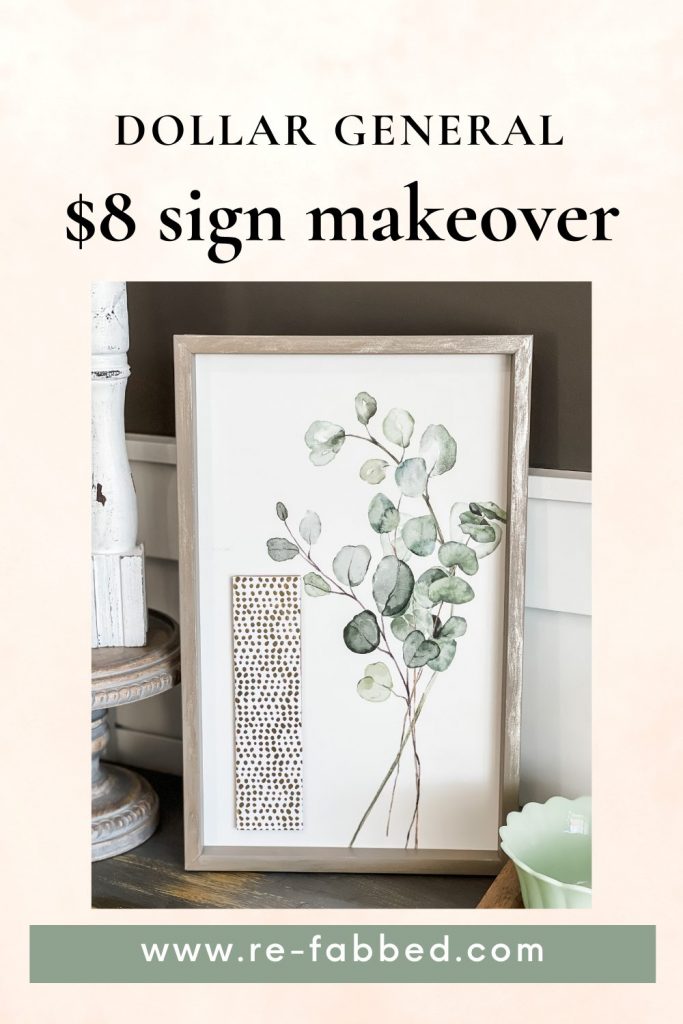 GET ON THE FREE VIP TEXT LIST!!!!