If you're looking for a way to show your patriotic spirit, try decorating your porch with red, white, and blue! This list of AMAZING Patriotic Porch decoration ideas will give you all the feels for the land of the free. 
Patriotic Porch Decoration Ideas
From Cinder blocks to flower pots, you are bound to find the project that you didn't know you needed! I have the perfect patriotic porch decorations that will give you some inspiration.
Whatever approach you take, these simple ideas will help you create a beautiful and patriotic porch display. Everyone who steps foot at your home this summer will know of your love for the good 'ole U.S.A.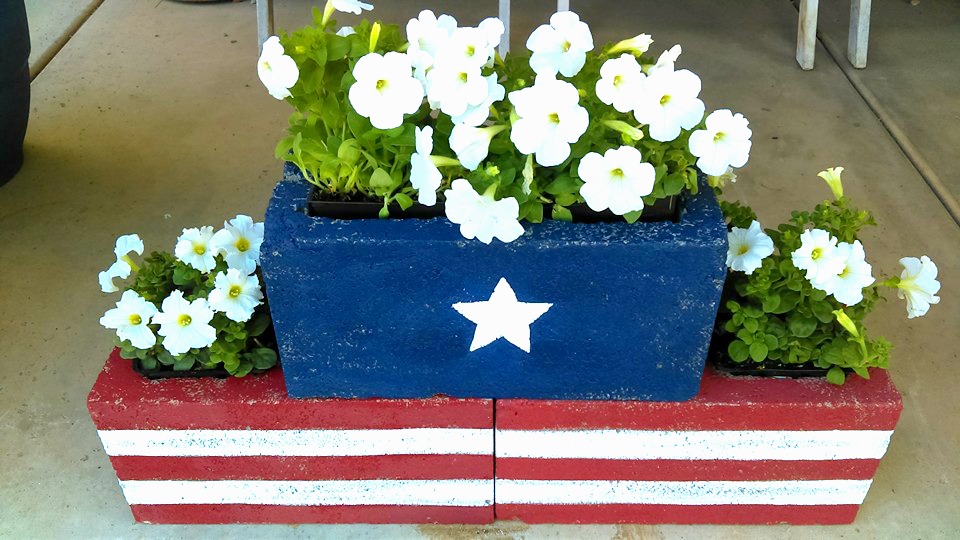 This DIY stars and stripes Cinder Blocks project is the perfect way to spruce up your porch with a few pretty flowers. It will also show your patriotic side, too. So, if you are looking for something that is easy, adorable, cheap, and extra Patriotic then this idea by Grillo Designs is a great DIY project to bring some amazing porch decorations to your own home!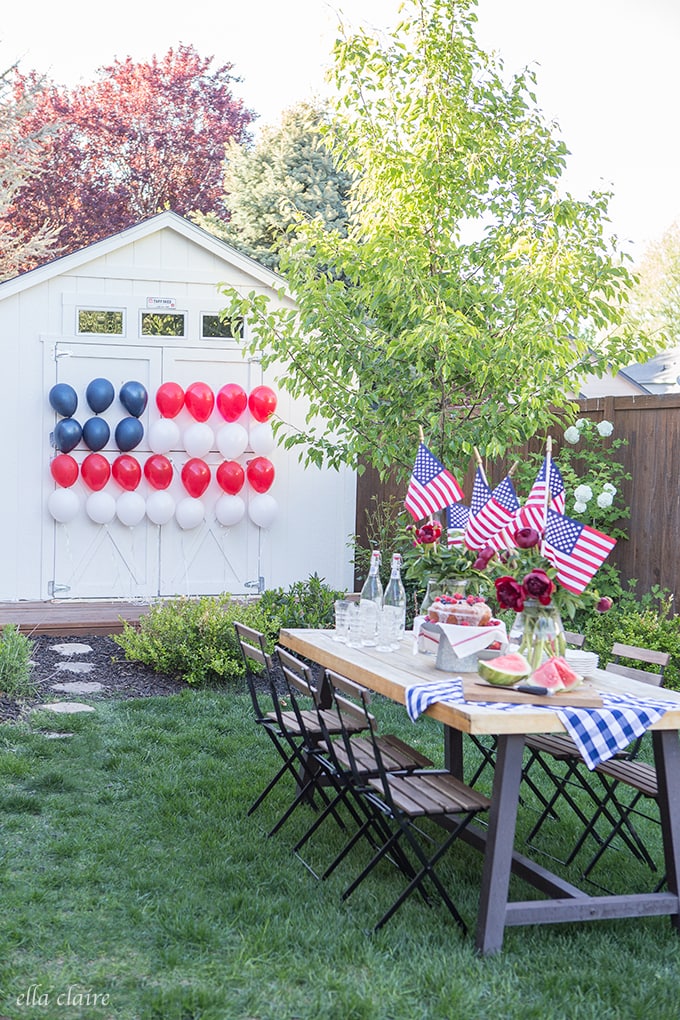 Everyone loves balloons. I mean everyone and Ella Claire Inspired's Patriotic Balloon Flag is something that is bound to be the topic of discussion at your next 4th of July Backyard BBQ. With just a FEW items, you can make this simple and fun flag that really shows your love for being an American.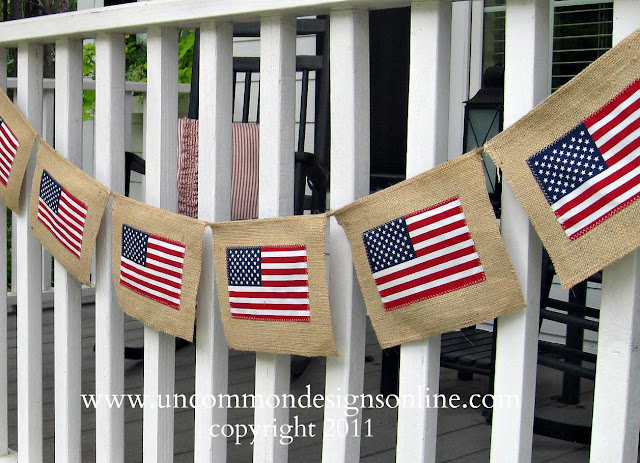 Flags are a must on your patriotic porch. And I love any UNIQUE way to use them. This DIY 4th of July Burlap Flag Banner from Uncommon Designs is so simple, fun, and GREAT. The best part of this banner is it would look just as cute inside the home, as it does outside too!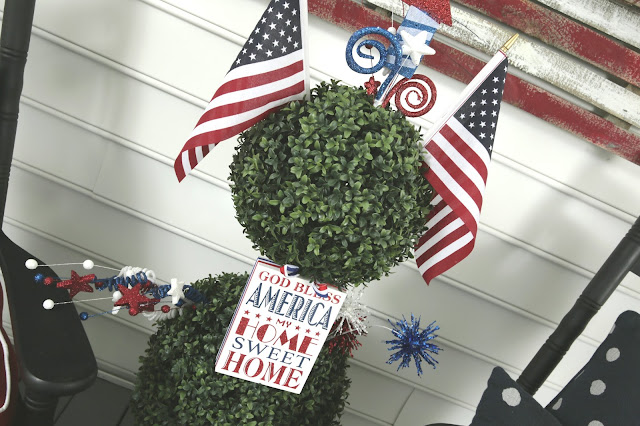 These patriotic topiaries and wire toppers really help bring some greenery to any decor. I think these topiaries are ADORABLE, especially with the patriotic embellishments. Be sure to check out this great idea from Trees n Trends to see how to step up your greenery game when it comes to adding patriotic decor to your home.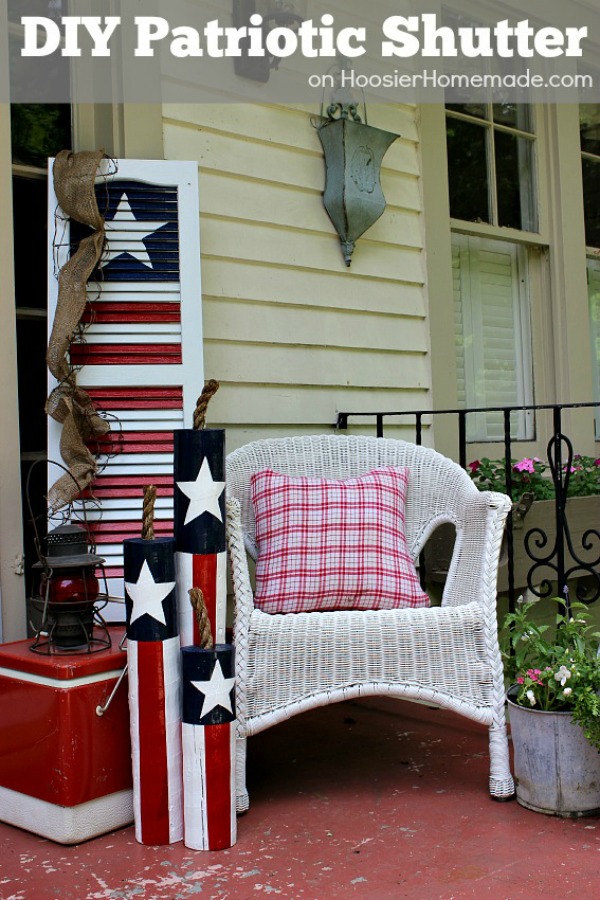 Looking for a good UPCYCLE project? Well, Hoosier Homemade has the answer for you. I love how you can take an old shutter and bring it to life once again. With a simple addition of red, white, and blue paint. So next time you are thrifting be on the lookout for an old shutter. Especially now that you know how to upcycle it.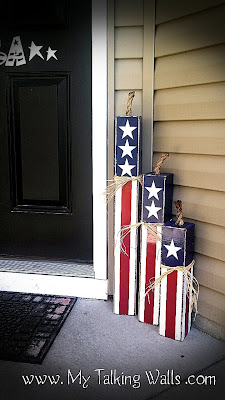 Watching fireworks are one of my favorite part of the 4th of July. They make me so happy, with all their pretty colors and designs. These BIG and BOLD firecrackers are the BEST from My Talking Walls. Check out how easy these are to make yourself and you will fall in love too, I promise!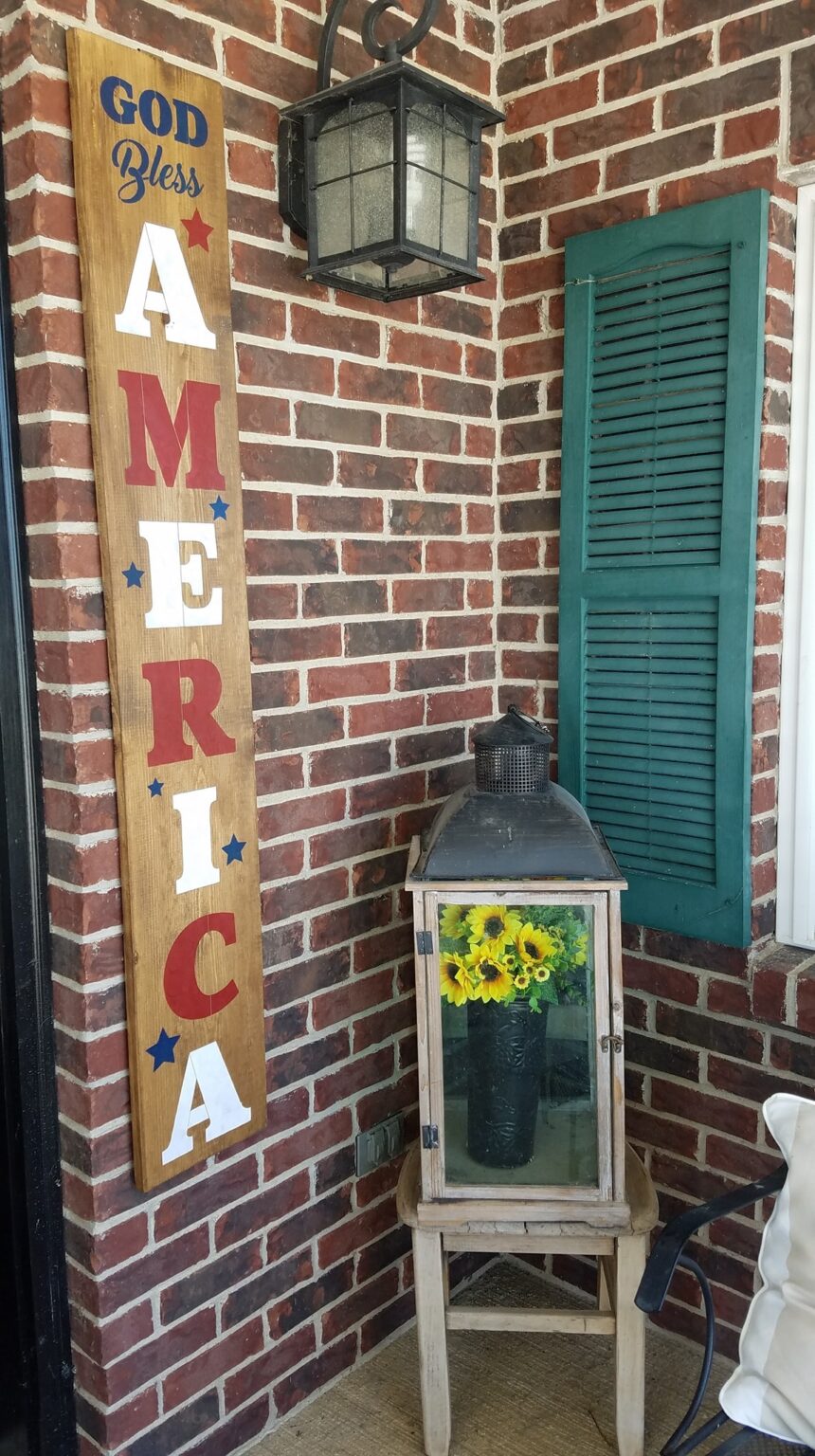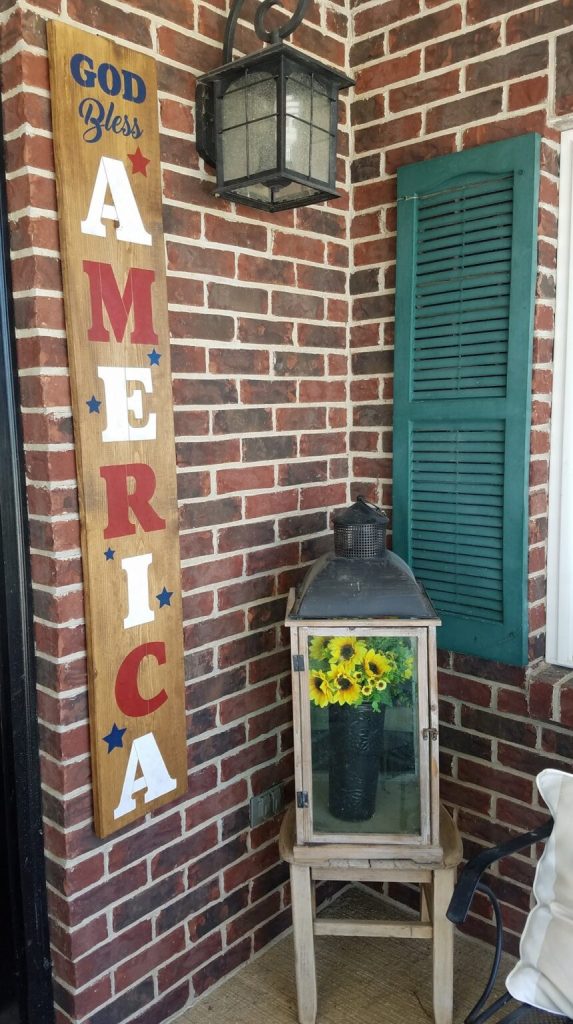 Making this patriotic porch sign is super cheap, super simple, and SUPER FUN. Flippin' Furniture gives the best tips and tricks to make a wooden sign liven up your patriotic porch game. Using only a stencil and paint you too can make something this AMAZING.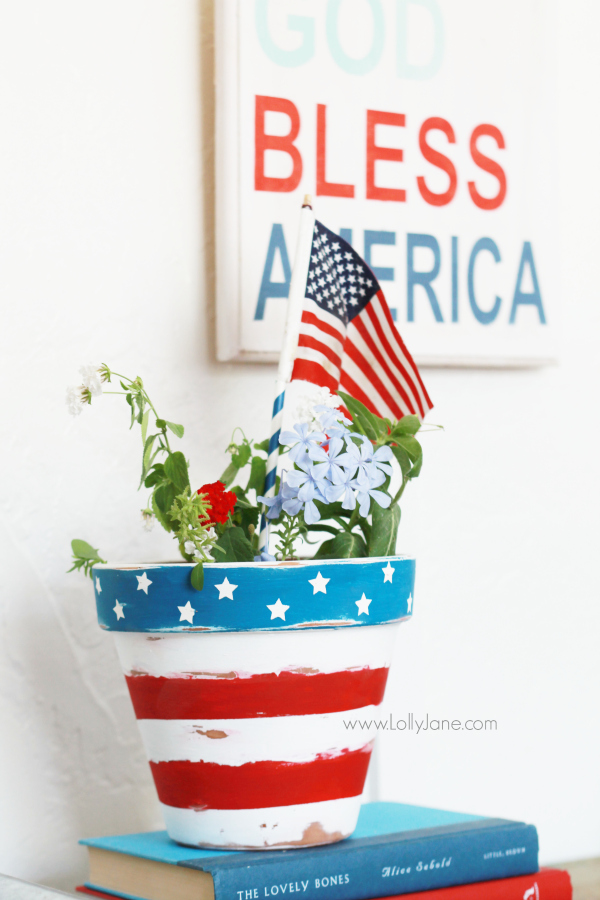 Lolly Jane hit the jackpot with this terracotta patriotic flower pot craft. Everyone LOVES a terracotta pot filled with beautiful blossoms. But they will love them, even more, when they are in a pot covered with stars and stripes. This is one patriotic project you don't want to miss out on.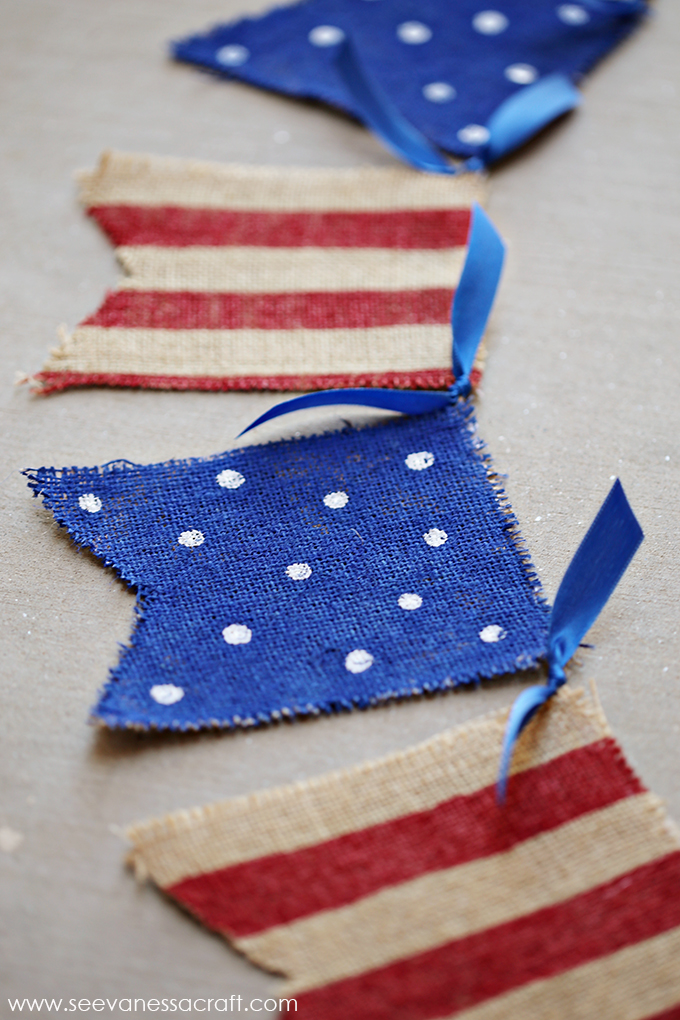 How cute would this banner be on your front porch? The best part about this craft is you could even make a smaller one. They would be perfect on your mantel or a bookshelf inside your home as well. Thanks to these simple steps by See Vanessa Craft, you will have your new FAVORITE patriotic porch decor. I can most definitely guarantee you will be SUPER proud of it!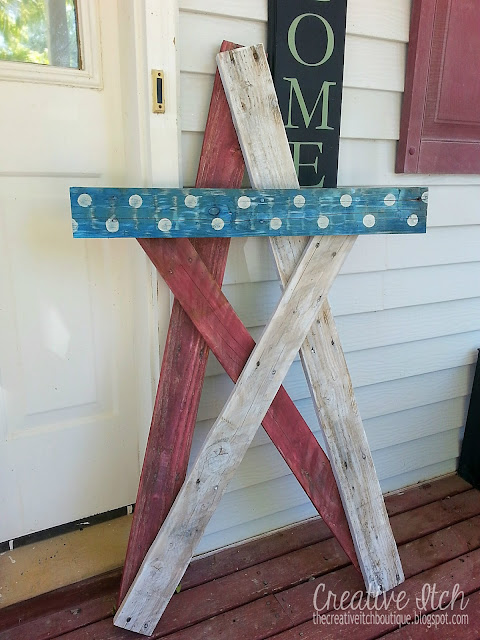 Old scraps of wood along with a creative vision and some paint are all you need to make this ADORABLE Star. The Creative Itch inspires anyone to make this adorable Patriotic Porch Decor with the things she had just lying around. I bet you have already begun thinking through the stuff you have lying around your home now too!