Dollar Tree makeovers are SO MUCH FUN! This carrot bag makeover is a super neat one that turned out simply adorable in my tiered tray! Can't wait to show you!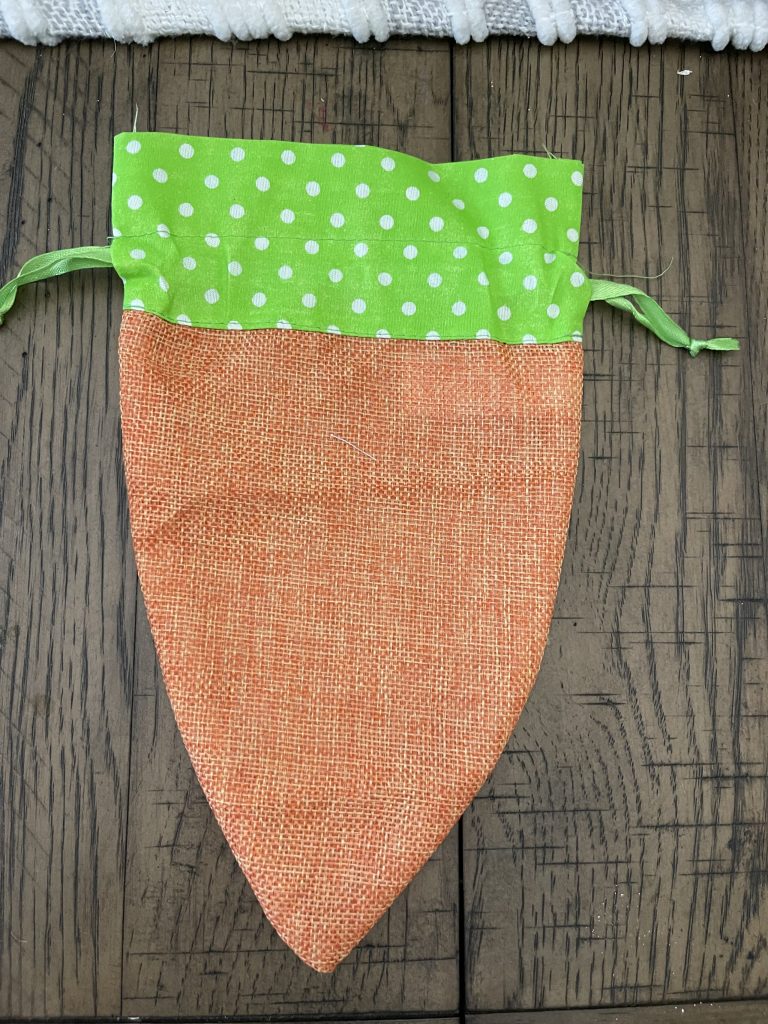 This is definitely an easy diy that you will want to try out for yourself! This came in a pack of 2 carrots, but I made a super cute DIY on a Facebook live the other day, so I only had 1 left! Go check out my LIVE VIDEO HERE!
SUPPLIES NEEDED:
Dollar Tree Carrot Gift Bags
Twine
Ribbon of your choice
Sprigs of greenery (mine came from Walmart)
Plastic bag, stuffing, something to fill bag with
White paint and paint brush
Here is what I did!
I took my bag and cut off the top part!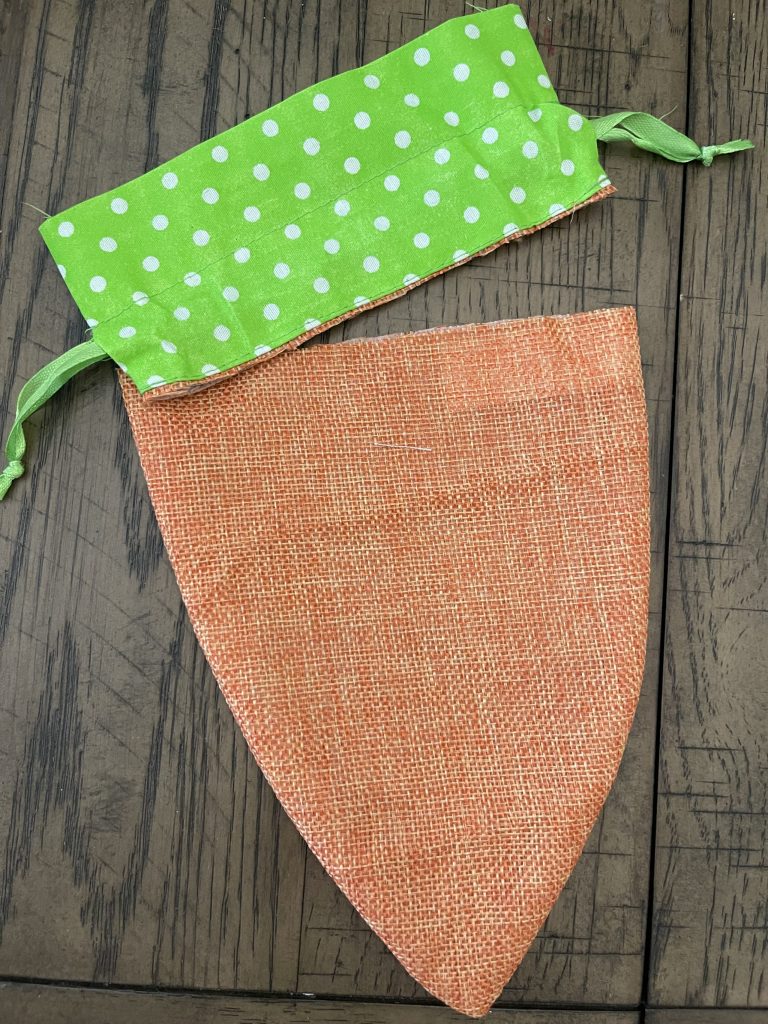 Then, I took my white paint and made some polka dots. You can use a spouncer if you want perfect dots! I just freehanded mine!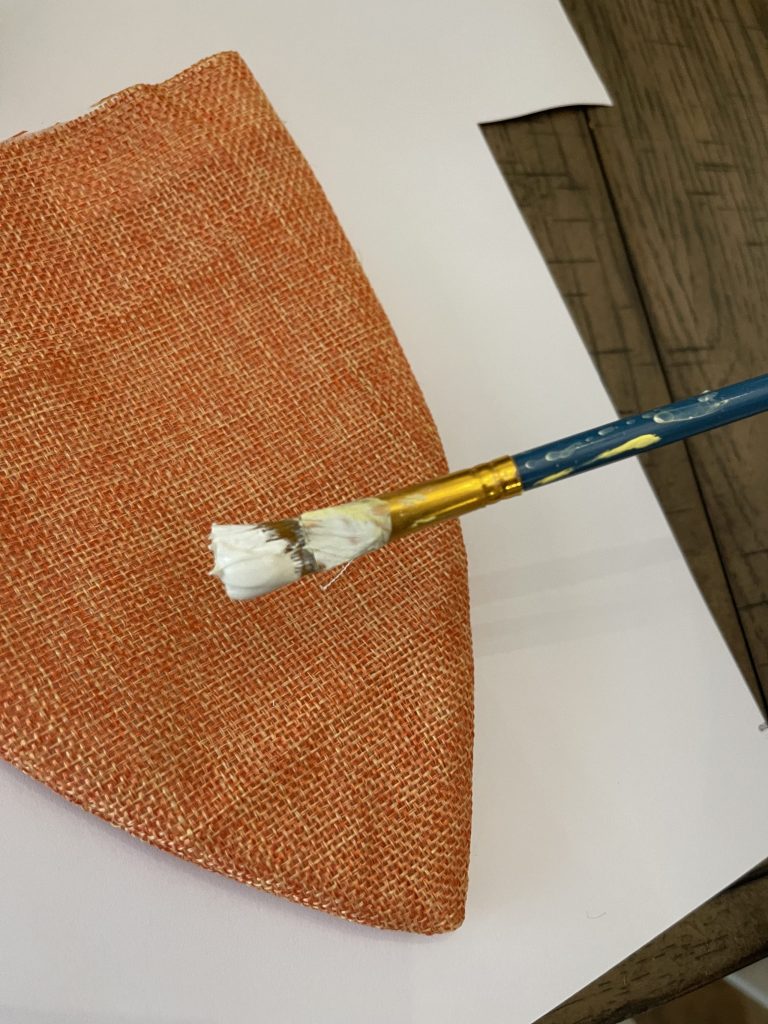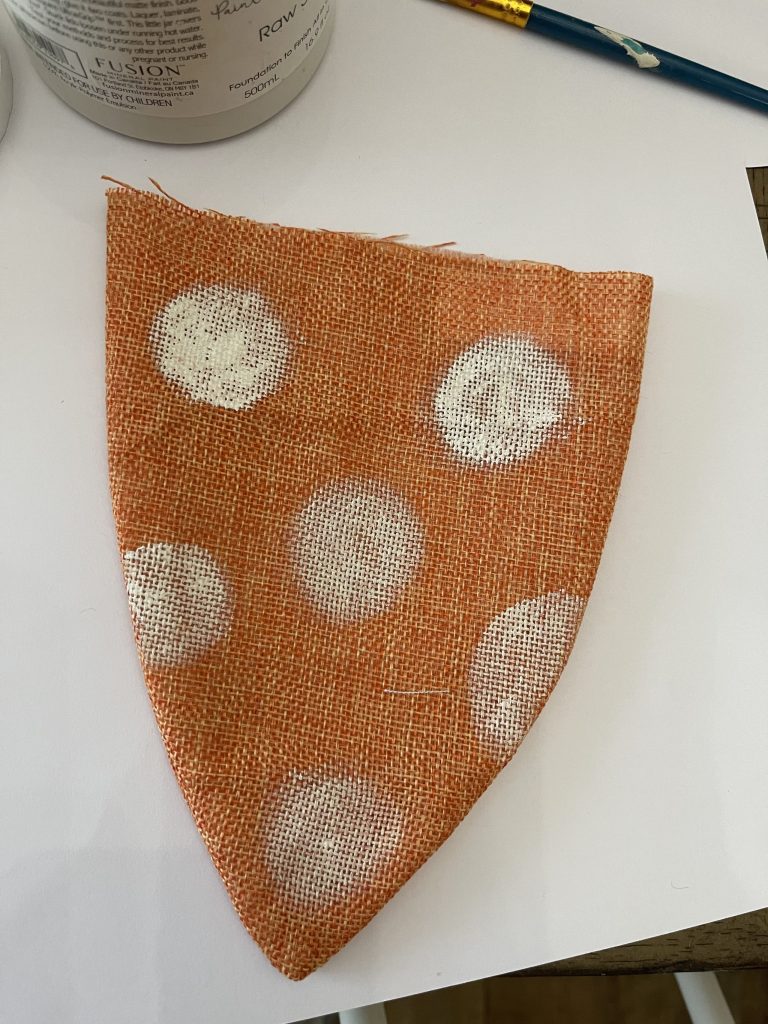 After that, I filled the carrot with my dollar tree bag! It filled it perfectly with just one bag.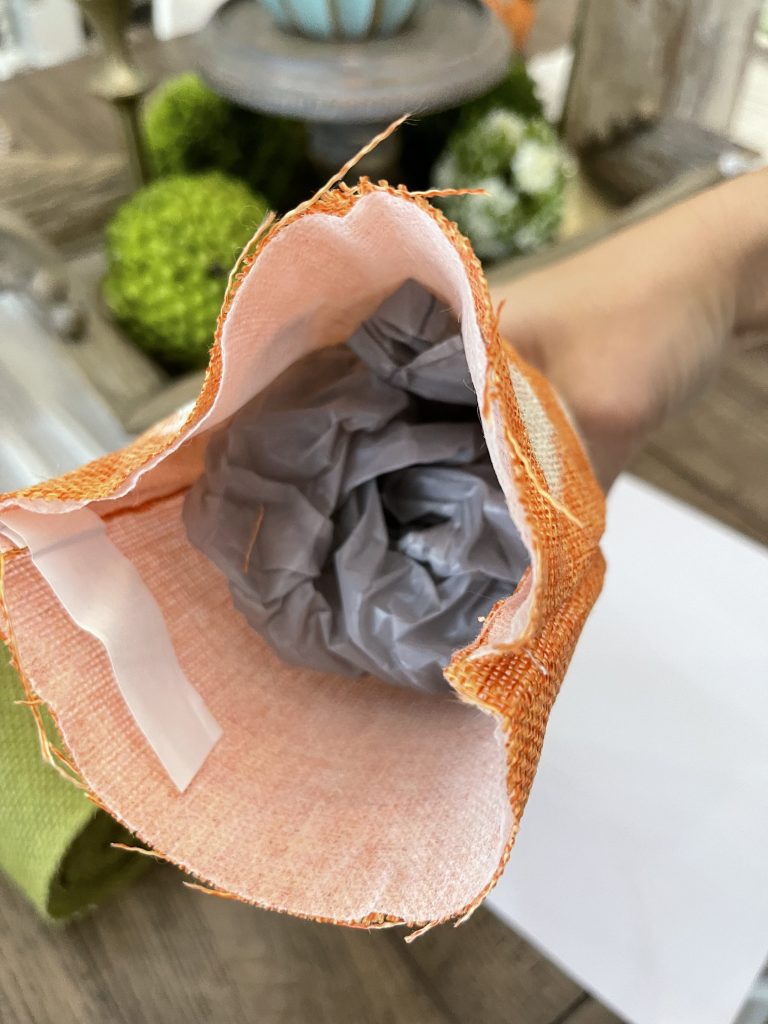 After filled, I stuck some fake greenery in and tied a knot around the stems!
My greenery came from Walmart! I think the entire spray was around $2.00.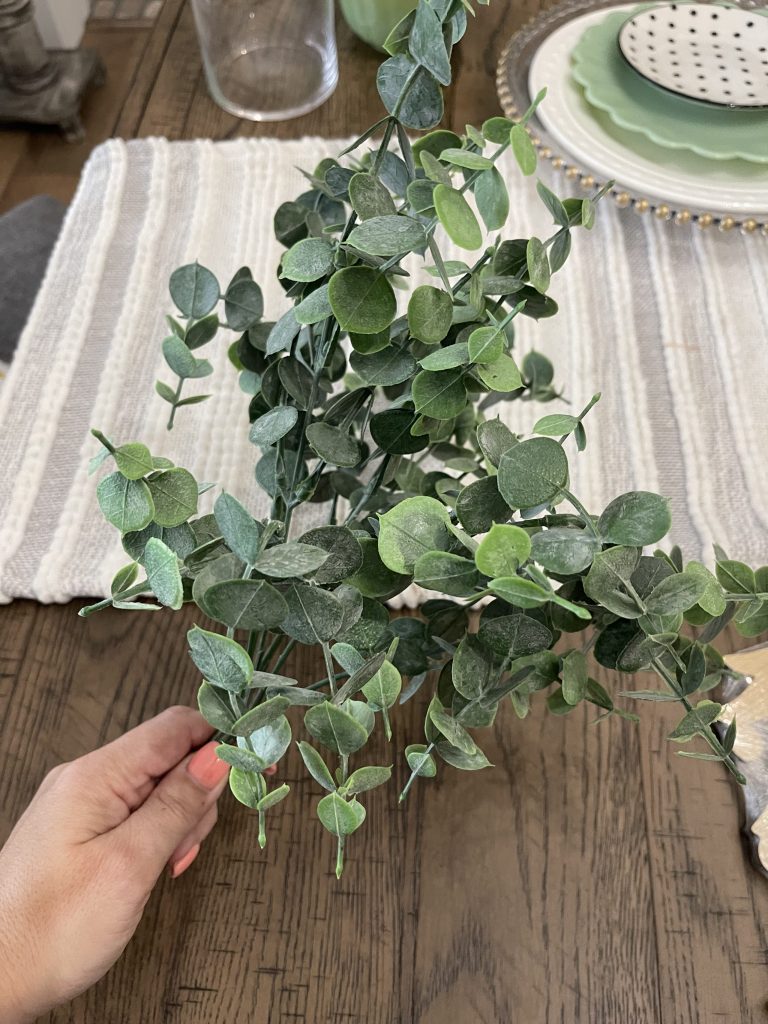 Last step was to make a super cute Re-Fabbed Bow!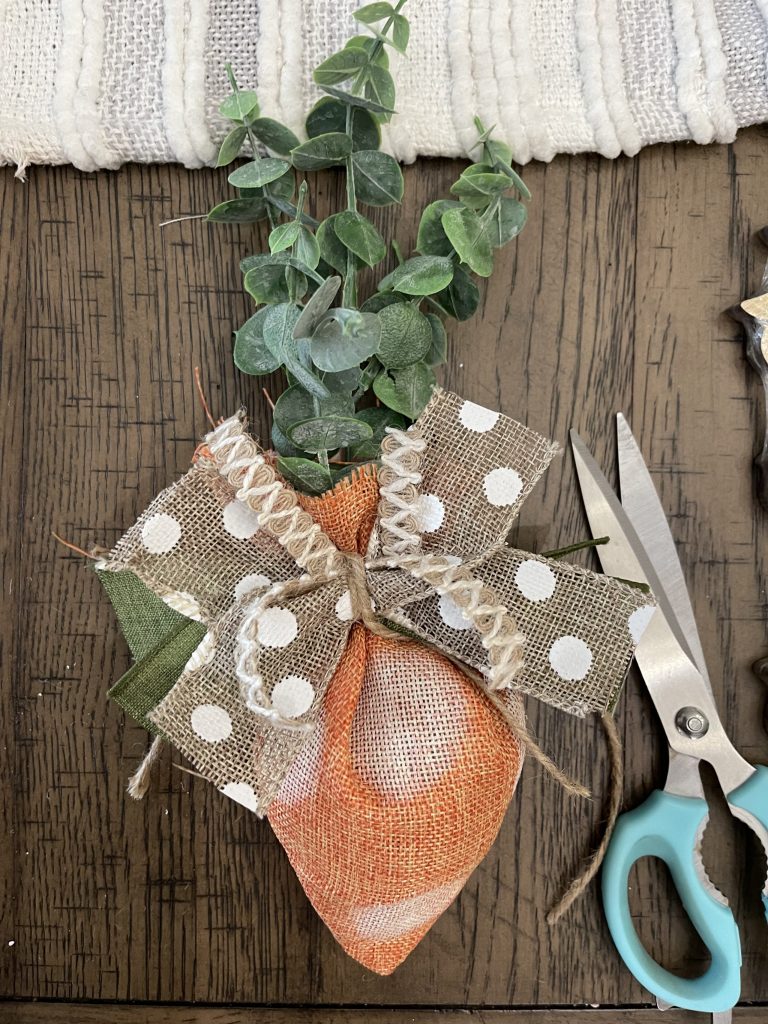 And HERE is my final project on my tiered tray!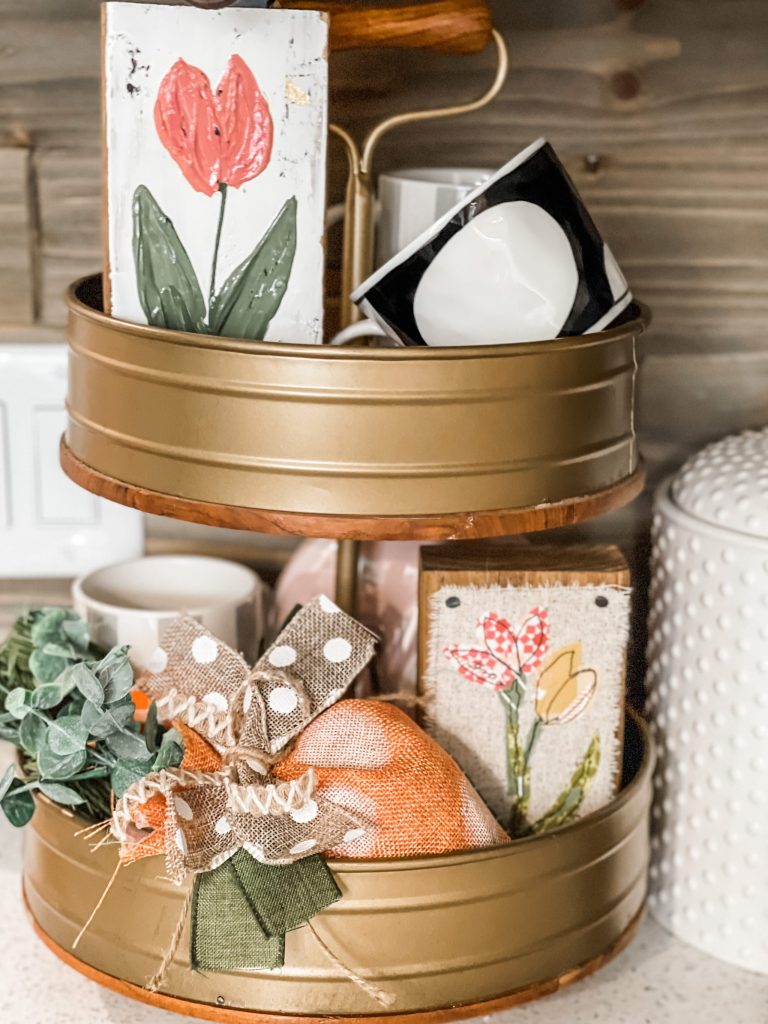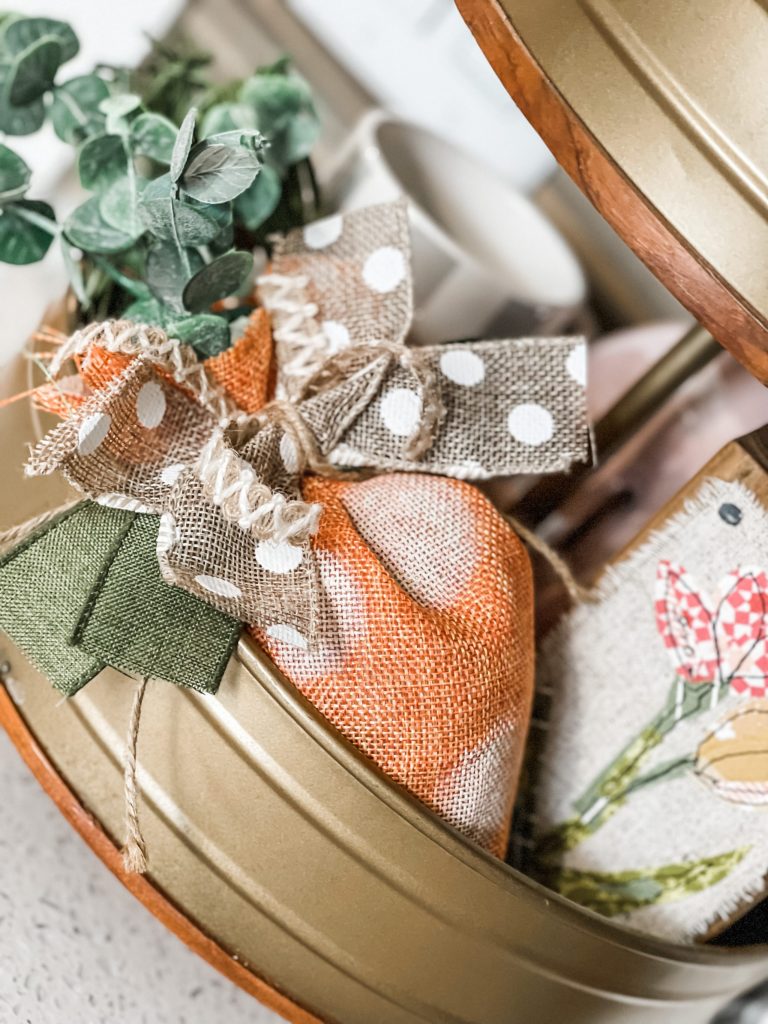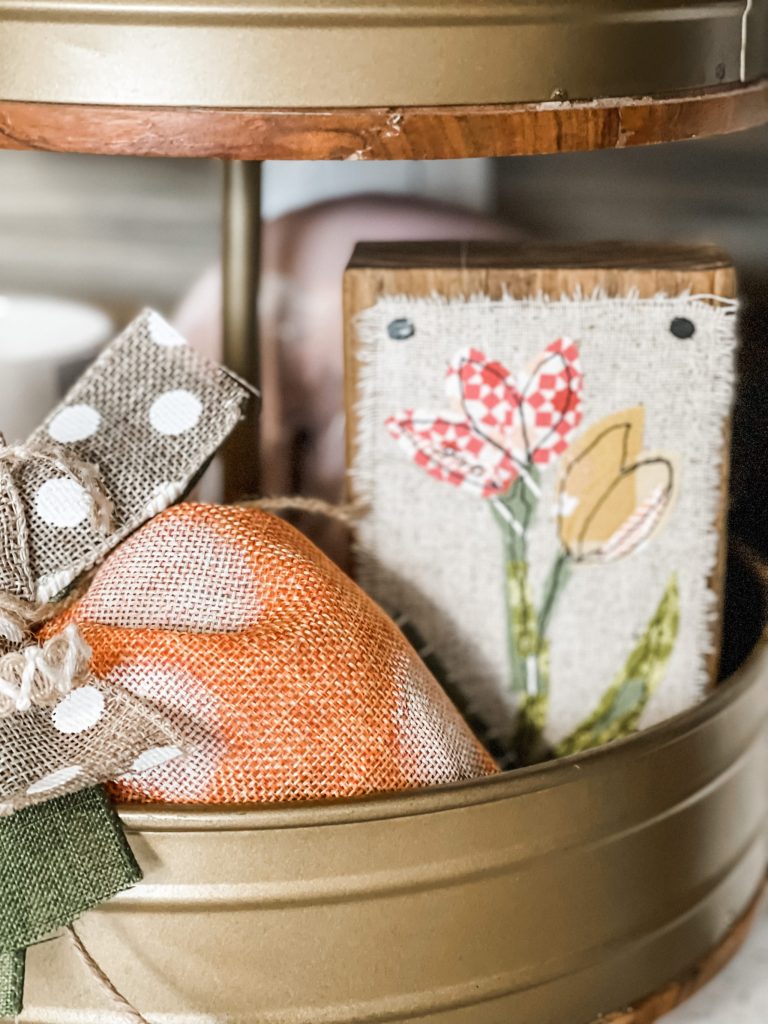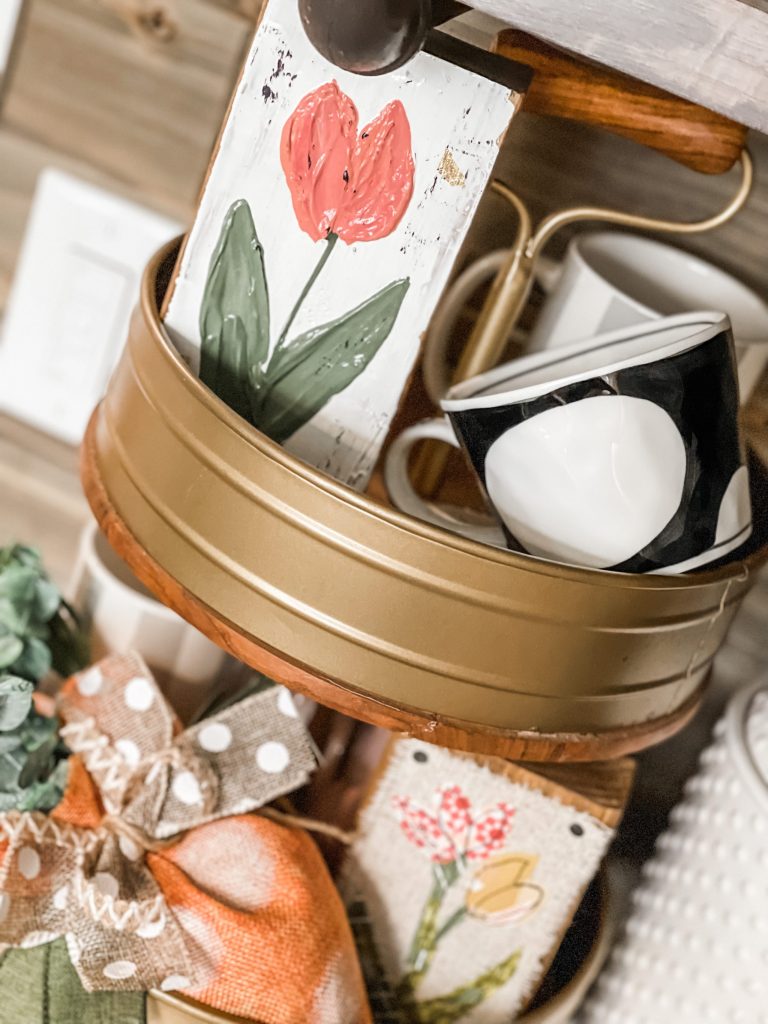 Don't forget to PIN for later!