If you have been around a minute, you know that decorating my coffee bar is literally one of my very FAVE things to do! I LOVE to make the transition into Spring and bring in fun, vibrant colors and styles!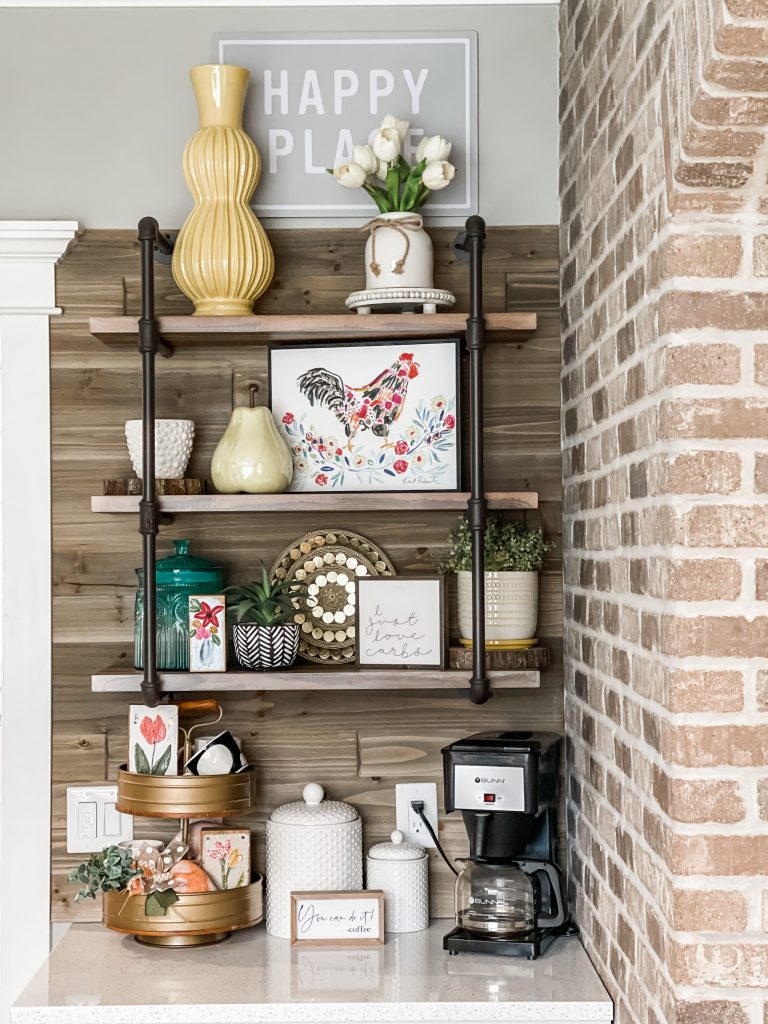 Today, I want to just give you a virtual tour of my coffee bar all decked out for Spring!  I hope you enjoy! I will do my best to tell you where each item is from!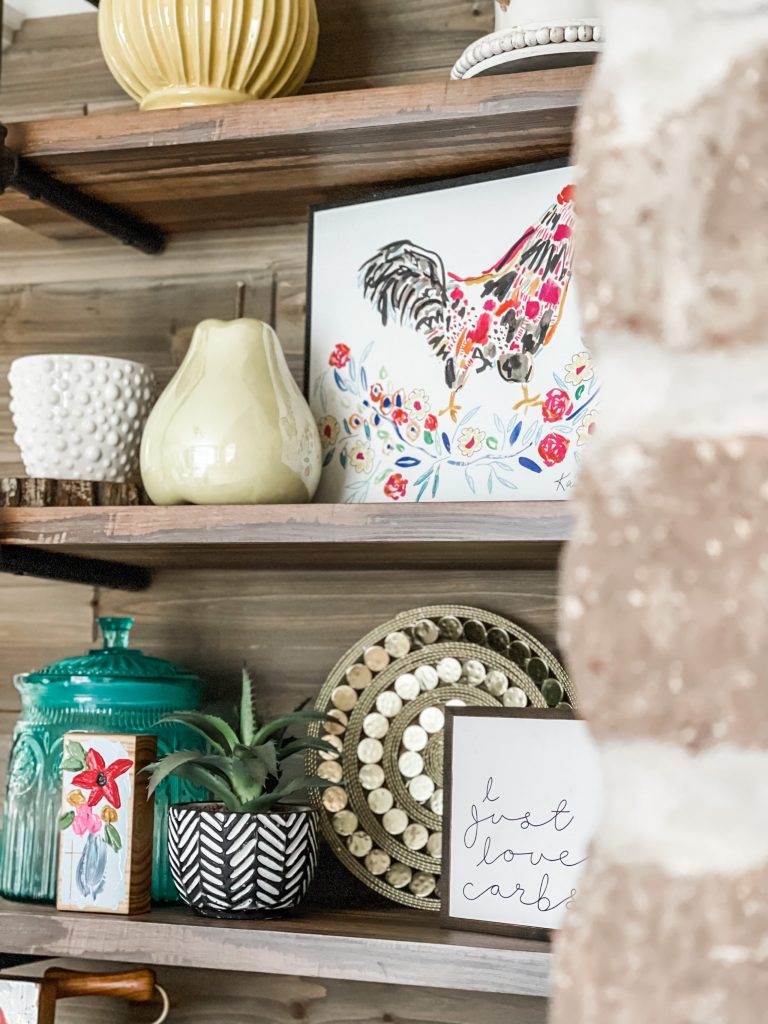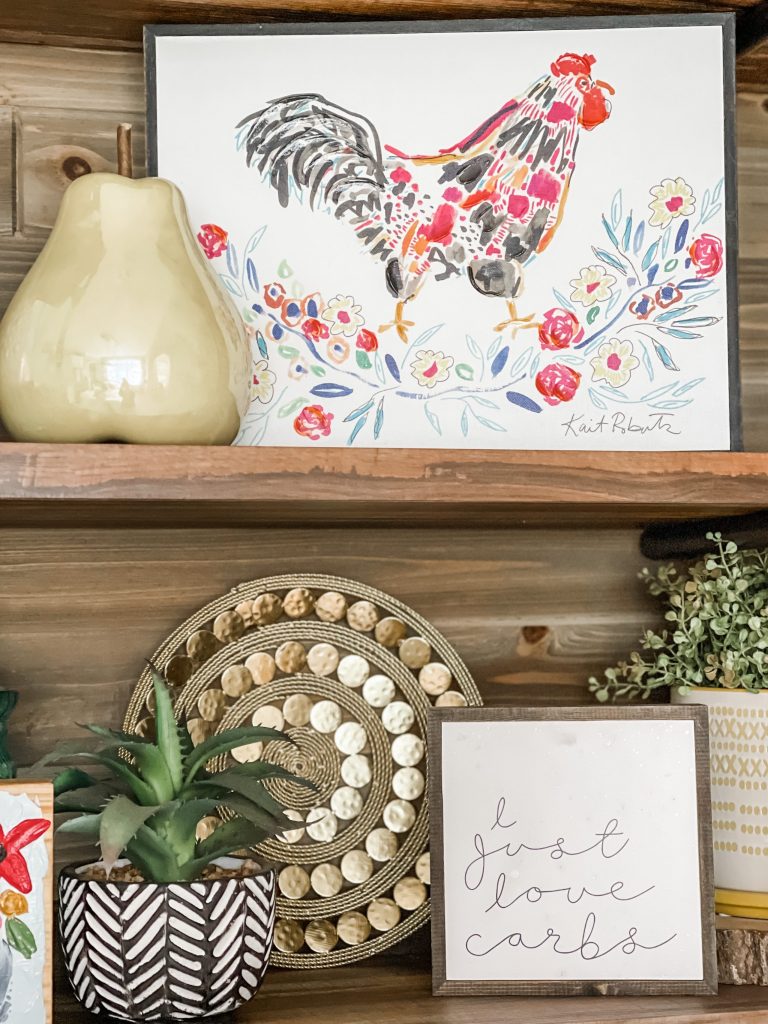 I found the rooster picture at Hobby Lobby on clearance for $6! I have a pig too, but it is in my dining room! The I just love carbs is from Hobby Lobby also! Gold plate is from Burkes Outlet, and the succulent is a Big Lots find!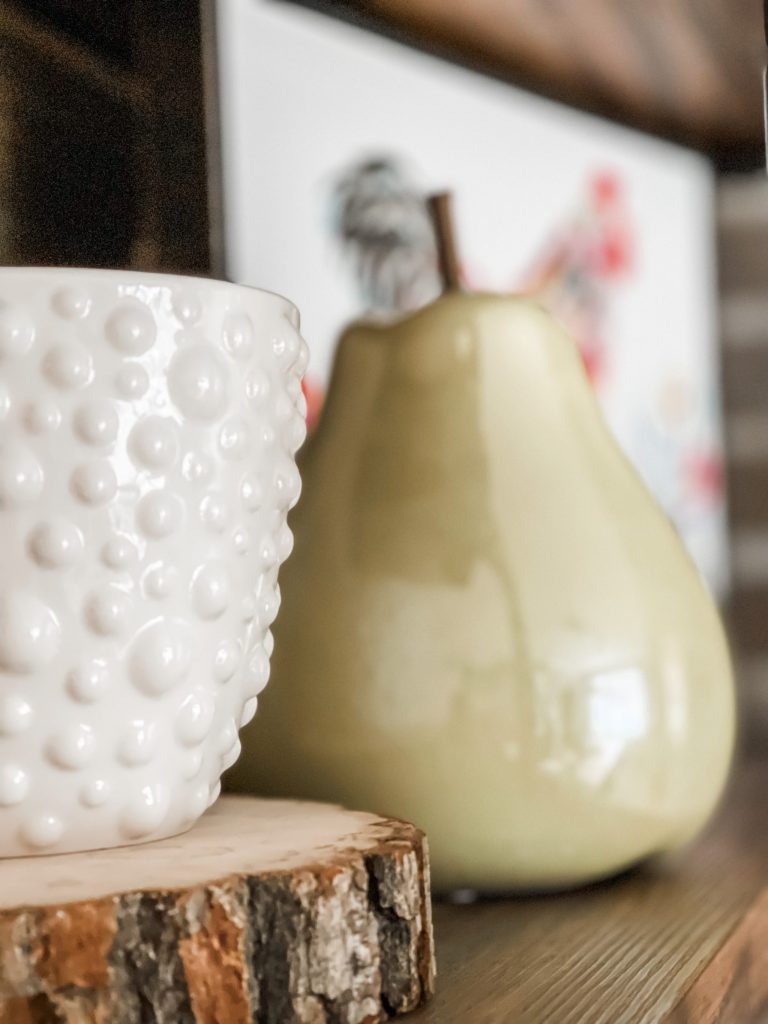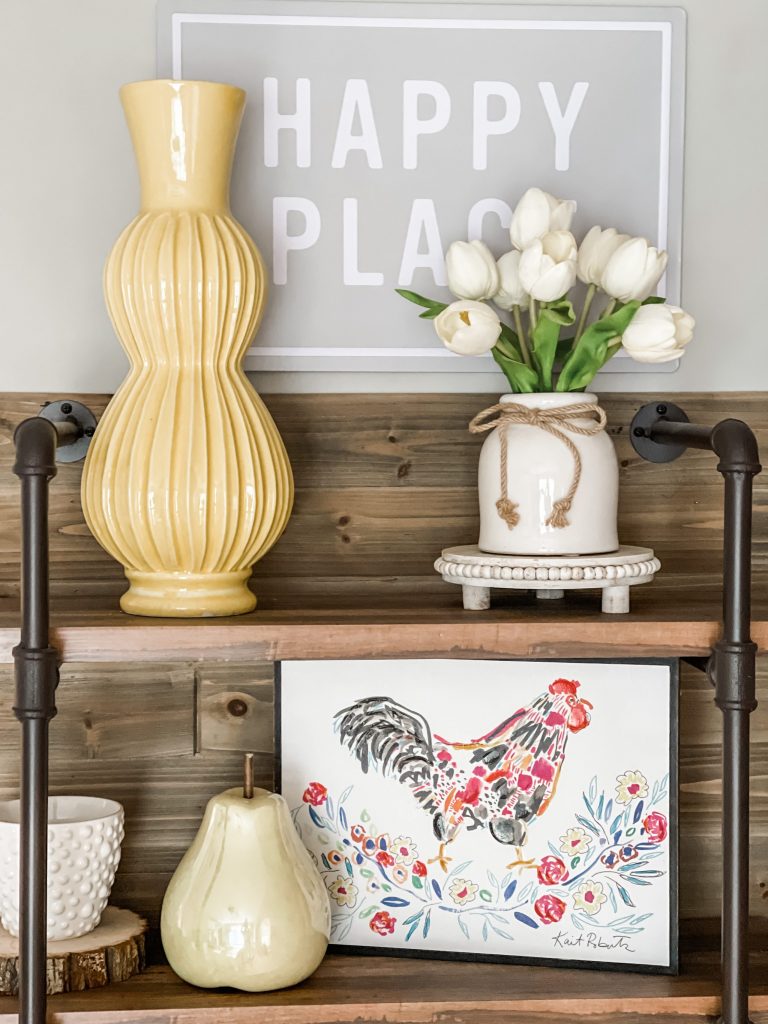 That pretty pear is a homegoods find for like $6.99! I couldn't leave it on the shelf!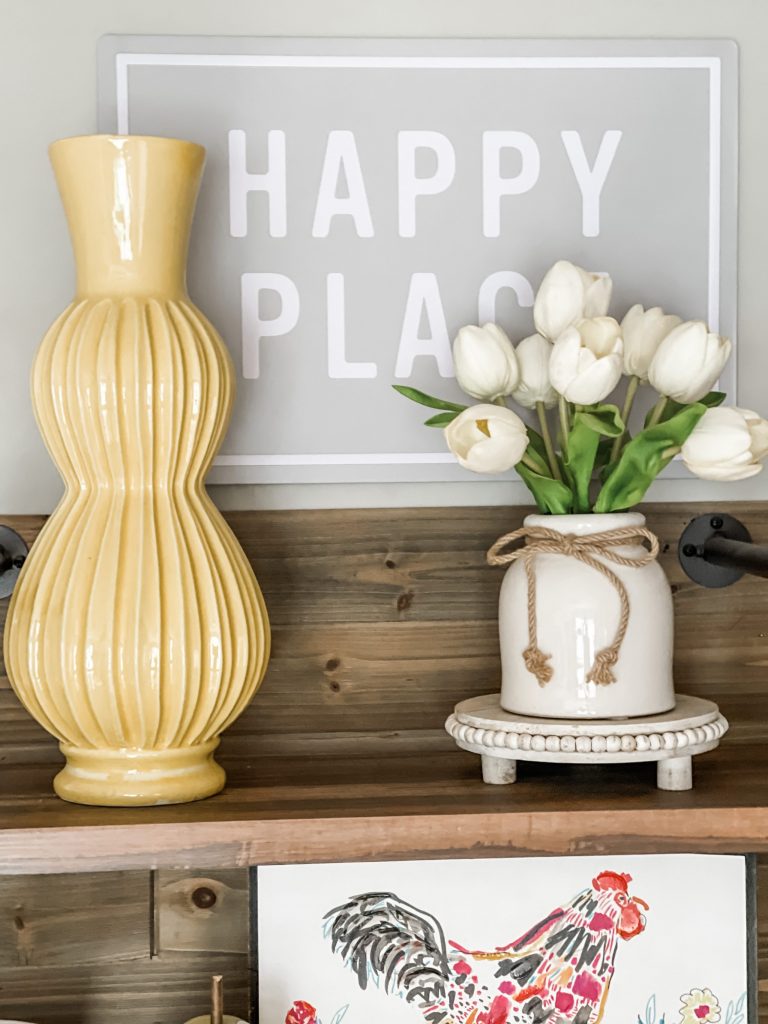 I LOVE that large yellow vase! I got it on clearance from TJ Maxx because there is a chip on one side…buut that doesn't bother me. I just turn it around LOL Tulips are from TJ Maxx.
Also, that HAPPY PLACE sign is a $5 find from the Target Dollar Spot! Whaaaat?!?!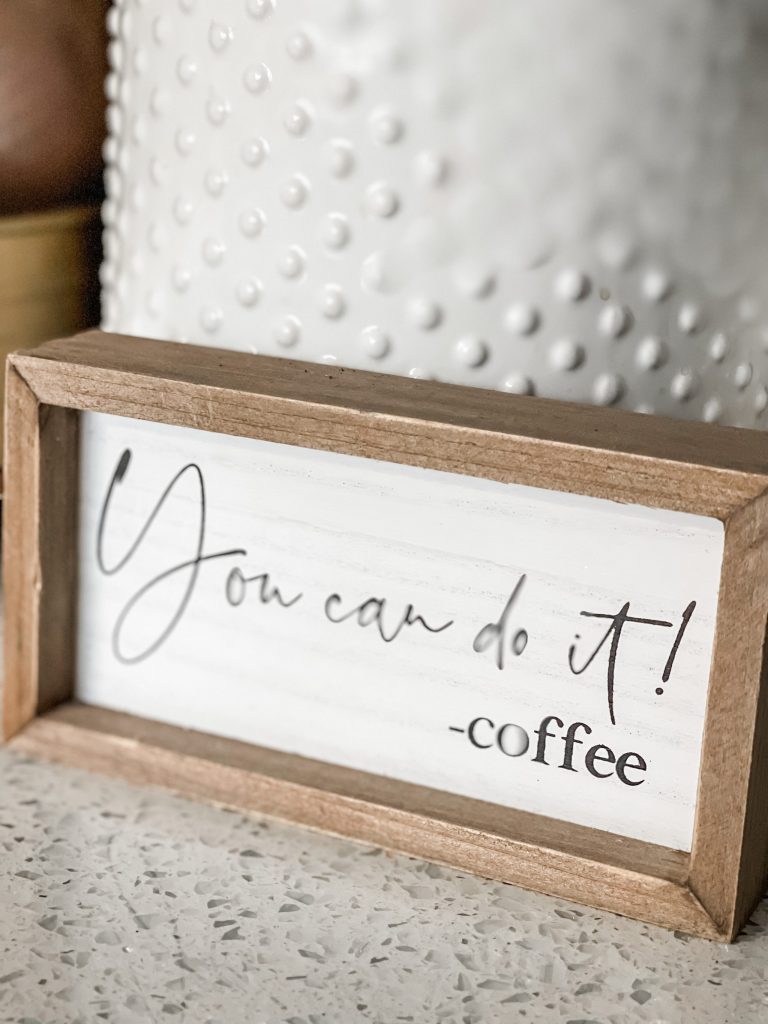 Thank you, coffee…sincerely…thank you.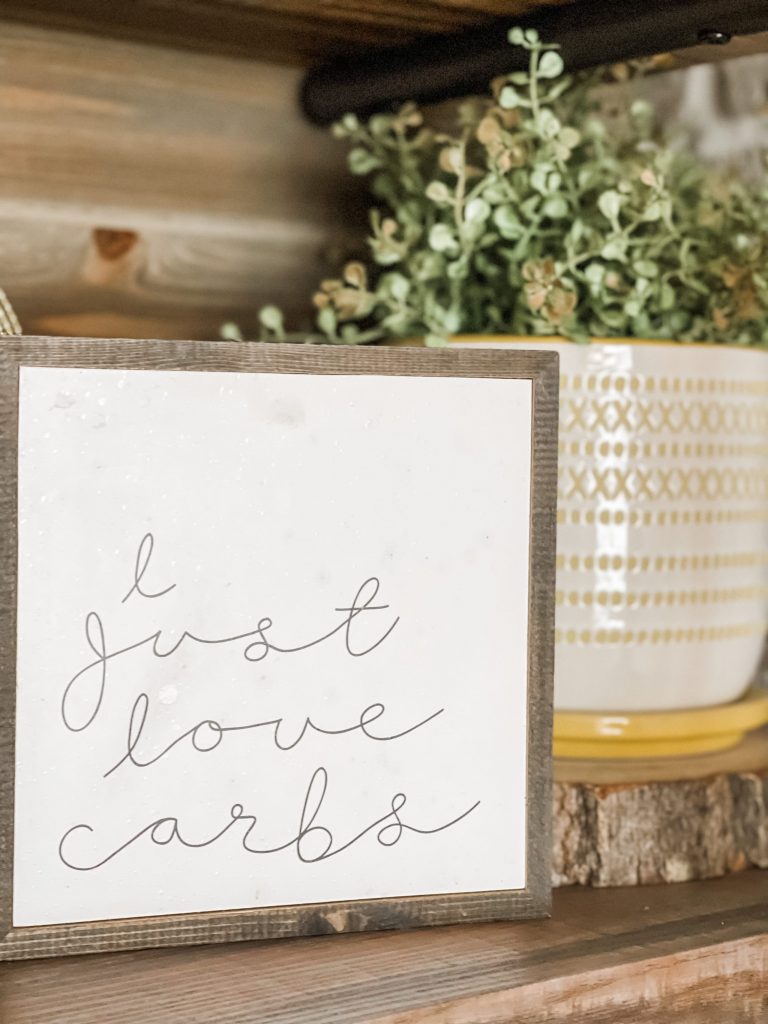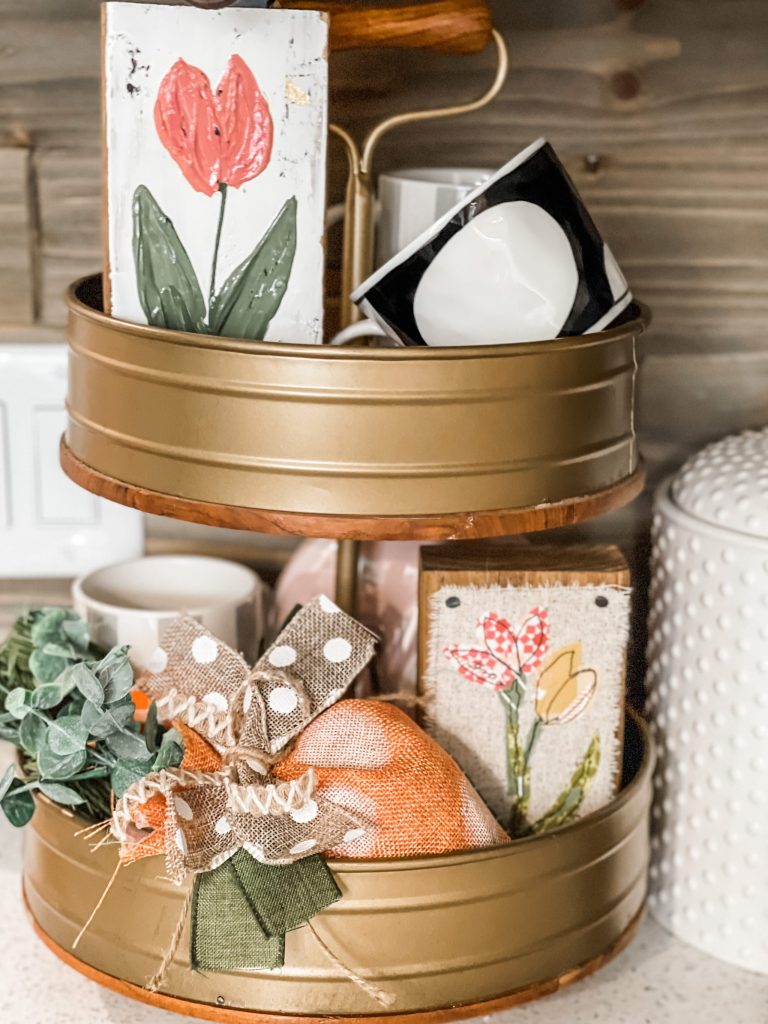 You see that adorable carrot??? I made that from a dollar tree bag! You can see that TUTORIAL HERE!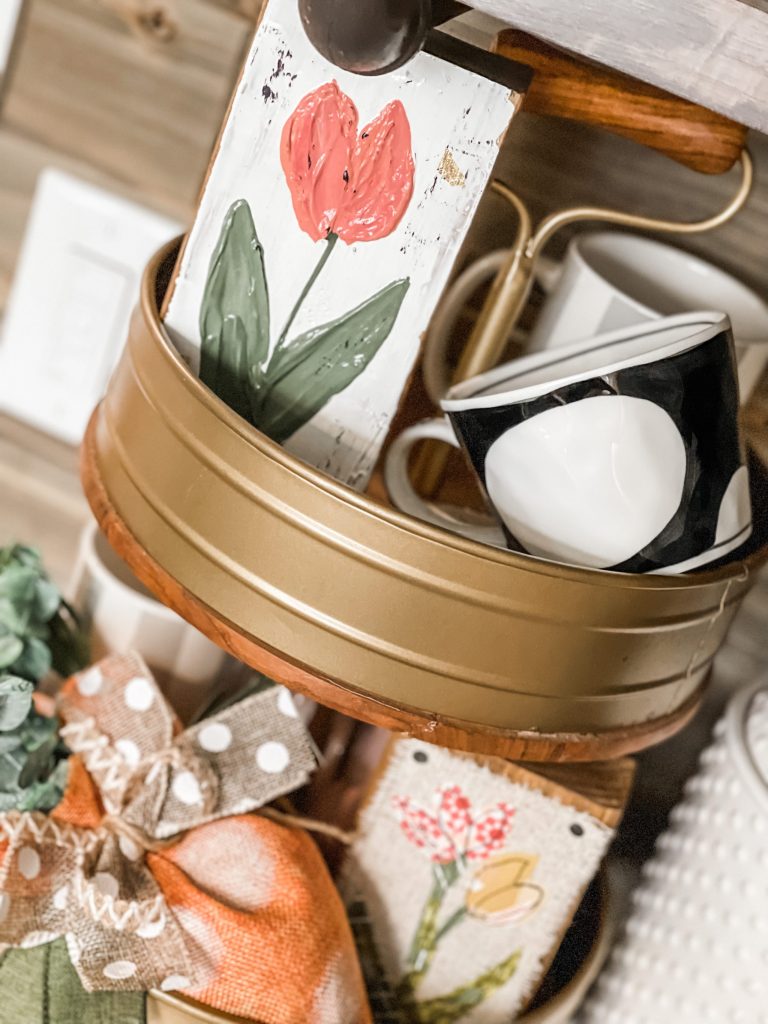 I also want to point out the 2 pretty little block signs in my tiered tray! They are from MandyMade Designs, and she is one of my very fave artists! She is also local to me!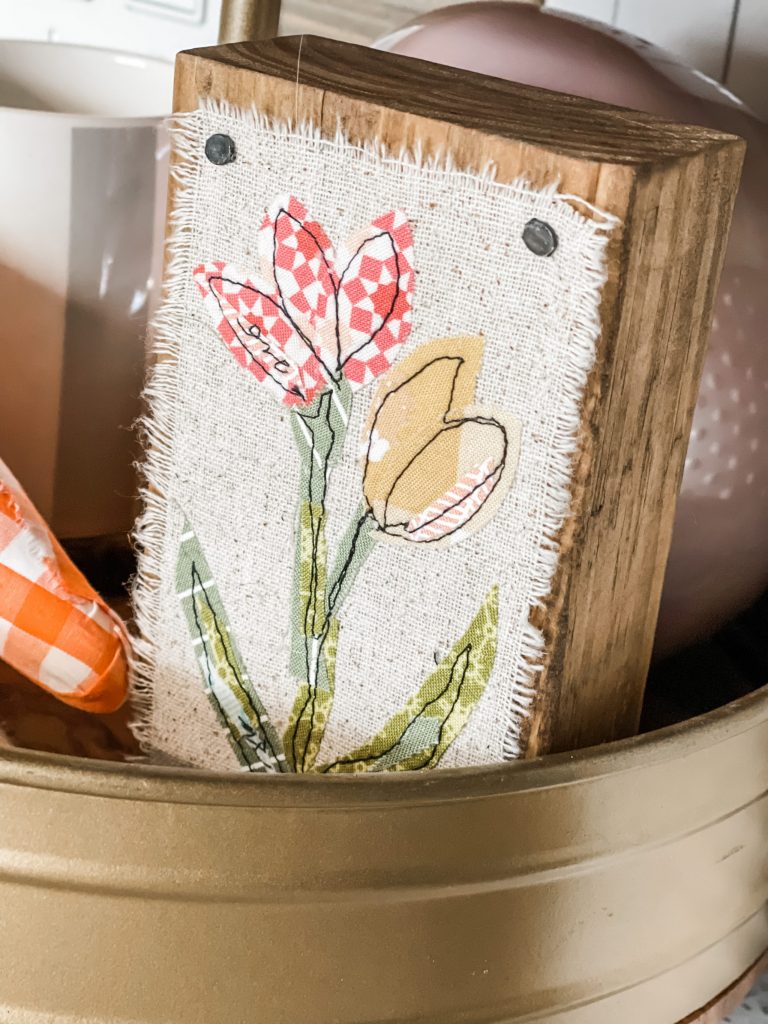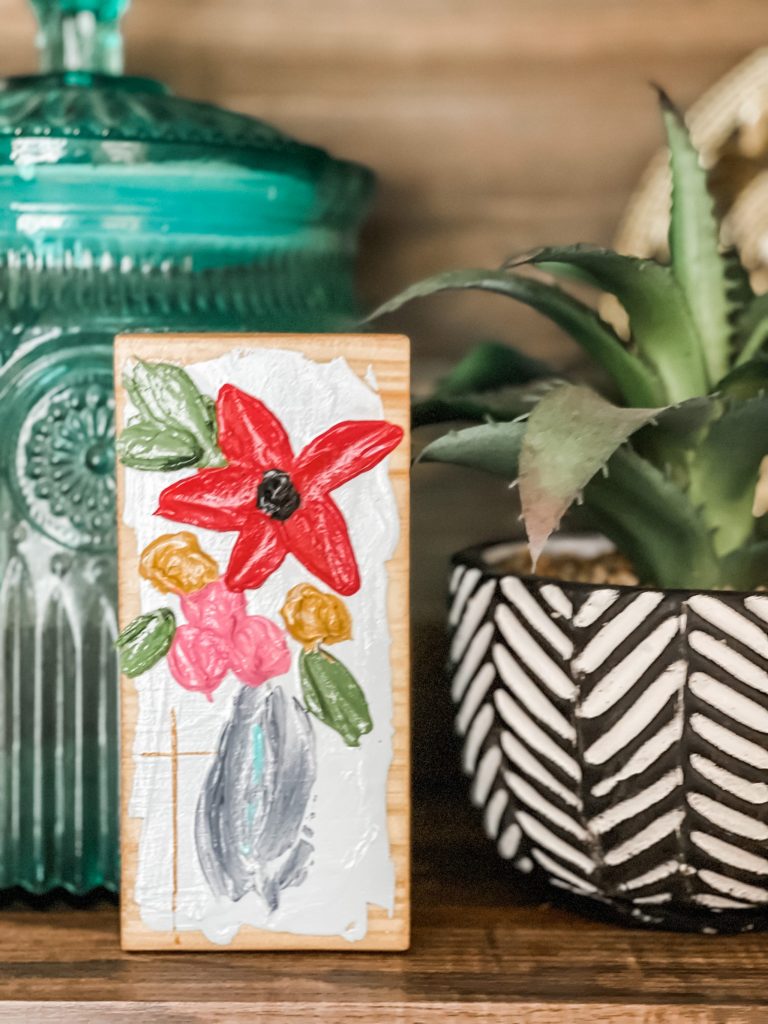 I hope you enjoyed my little coffee bar tour!!! I just truly LOVE how it came together. It certainly makes me HAPPY!
Be sure to PIN FOR LATER so you have access at all times!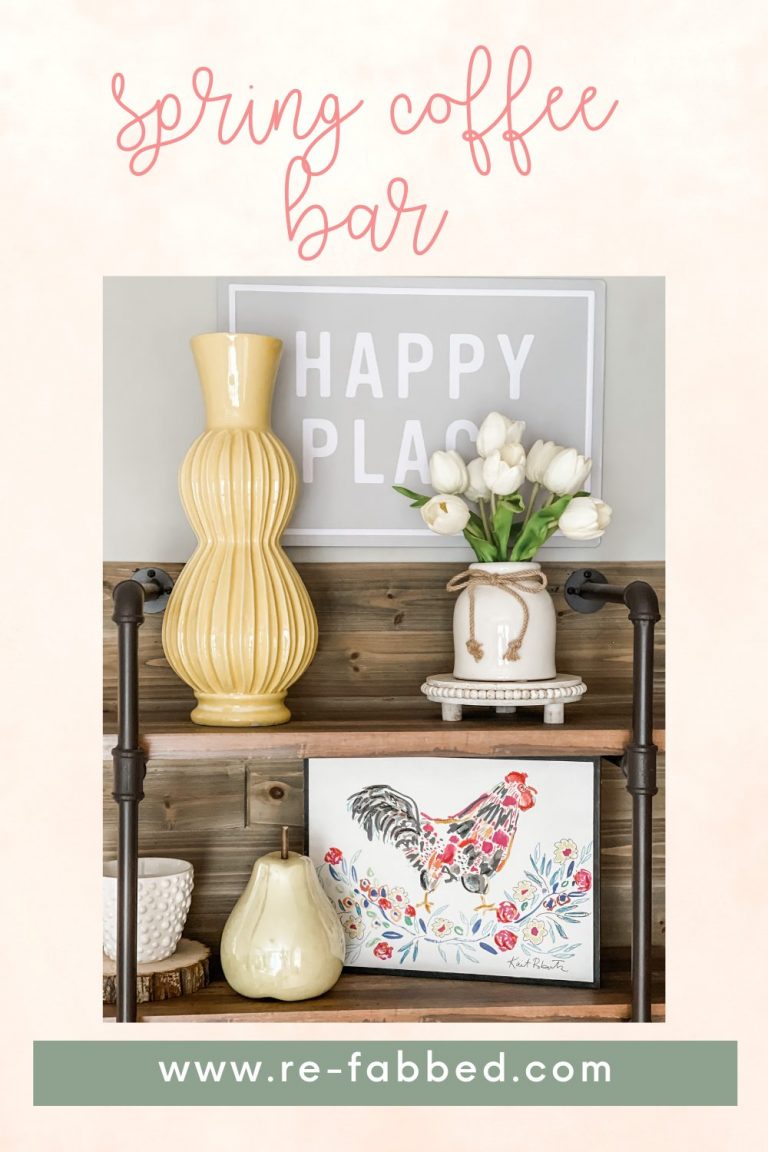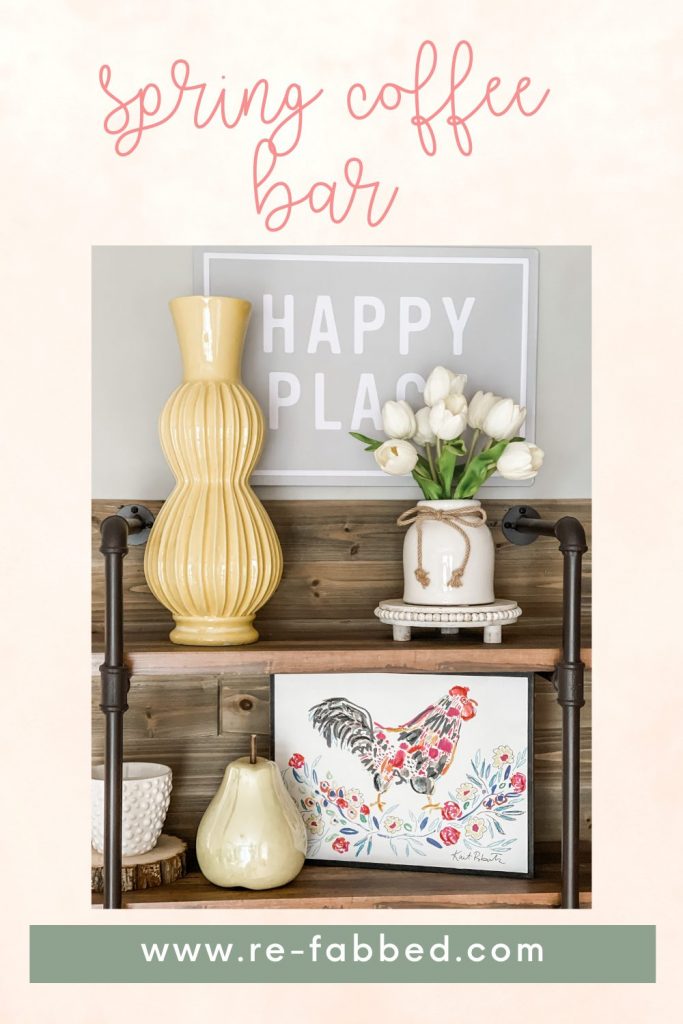 Don't forget to join the TEXT LIST!
FOLLOW ON FACEBOOK!
FOLLOW ON INSTAGRAM!
FOLLOW ON TIKTOK!